You all know how we like to make each and every holiday special for our kiddos, and of course, Valentine's Day is one of our favorites!  When I looked at the calendar and saw that Valentine's Day fell on a Sunday I thought it was the perfect opportunity for a cozy breakfast or brunch at home.  Luckily Pottery Barn Kids have the cutest Valentine's Day goodies to make it happen!  They even did a Mickey Mouse collection this year and it was perfect as my kids miss Disneyland and Mickey so much!!
We love doing weekend breakfasts in my family, whether it's homemade or doing a donut or breakfast burrito run, it's always special.  I decided to make a few breakfast treats and Valentine's them up a bit with all the red and pink!  See all my tricks to make this Valentine's Day extra special for you and your family!!!
Photos by Corrie Lynn Photo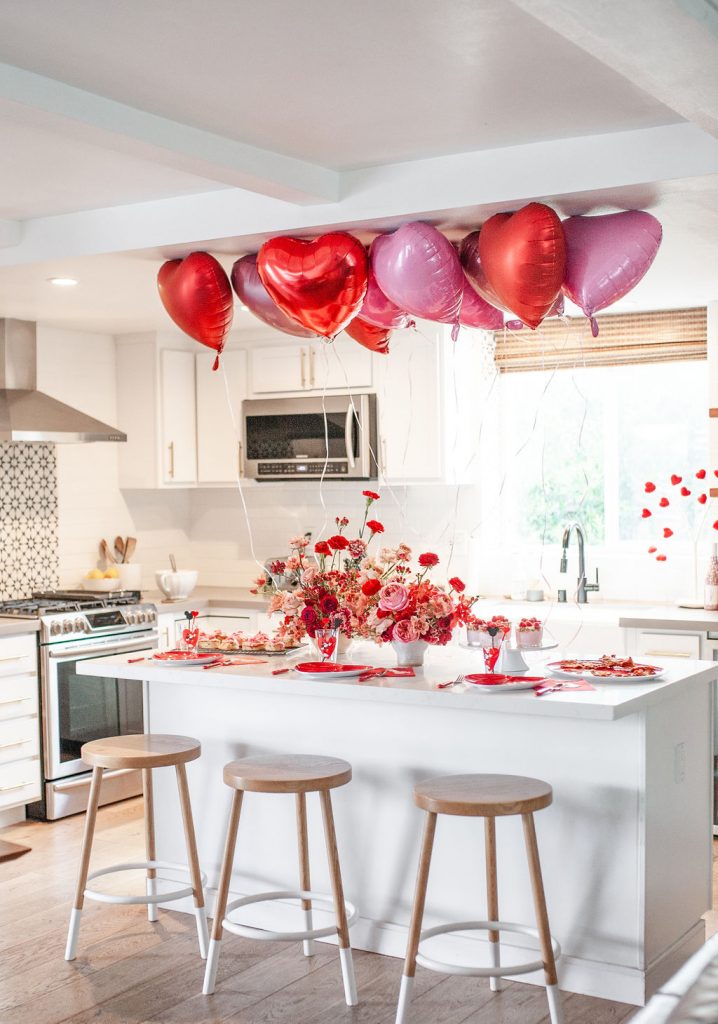 First things first, if I'm going to make anything pretty it's going to need flowers!!  For this Valentine's Day I turned to my friend Krista who owns Not Just in Novels.  She created these gorgeous red and pink arrangements and had me all giddy for Valentine's Day!!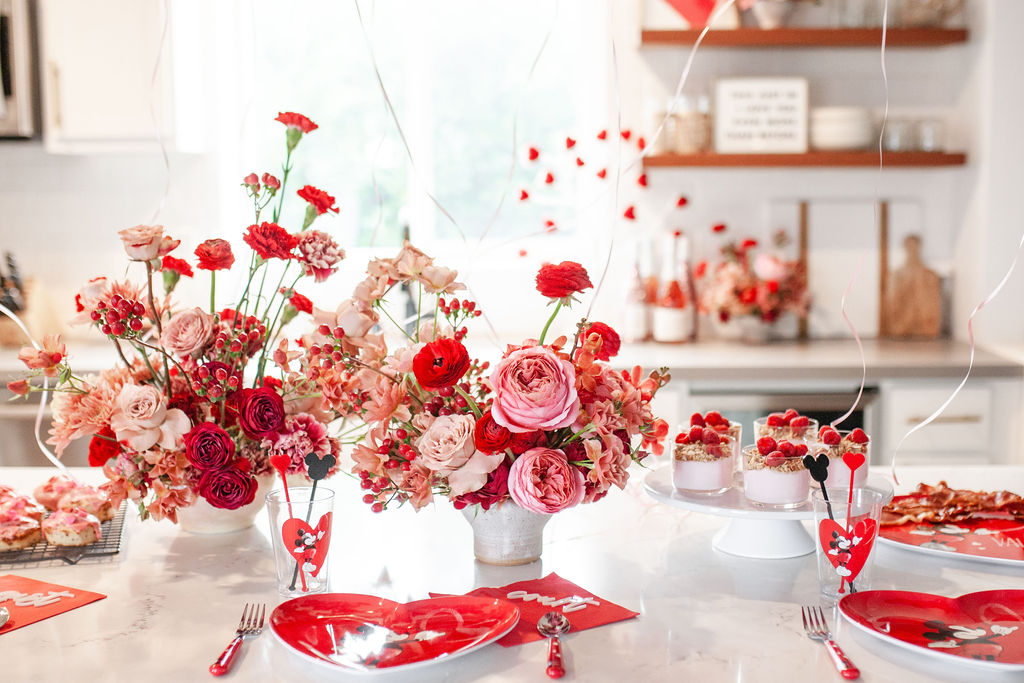 Another must have for a fun Beijos party are balloons!  For a little Valentine's Day at home with a family of four I opted for a bunch of helium heart balloons!  These are from The Pop Shop, but you could easily take these and these to your lcoal grocery store to be filled and recreate for your own!  Easy Peasy!!  They aren't difficult or expensive but make a big impact!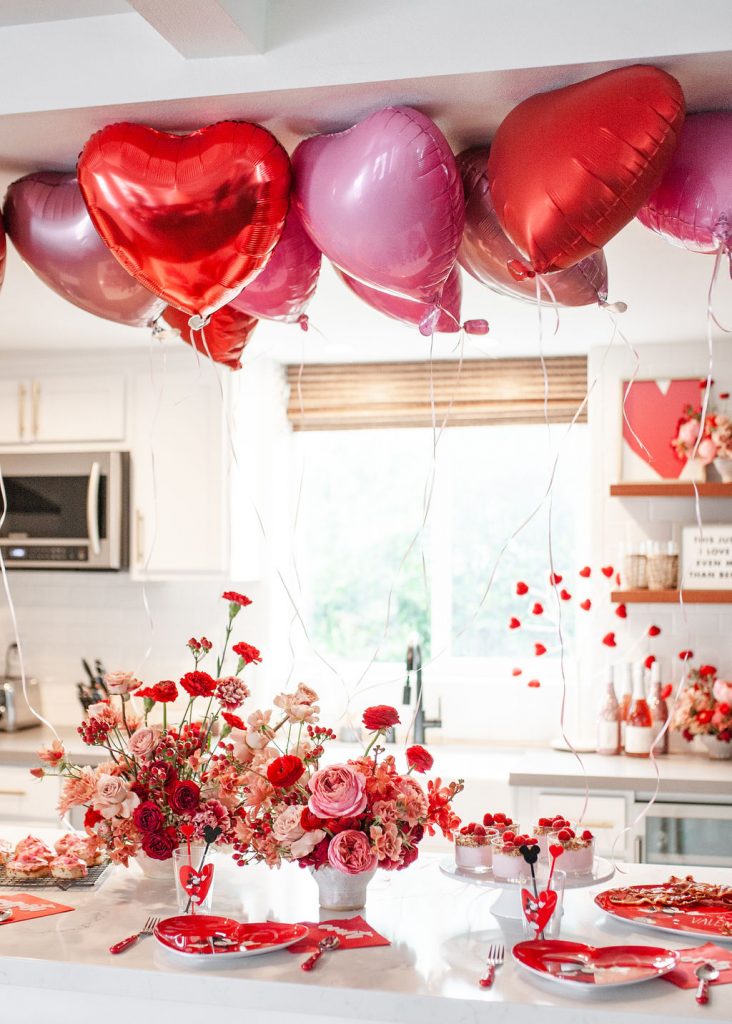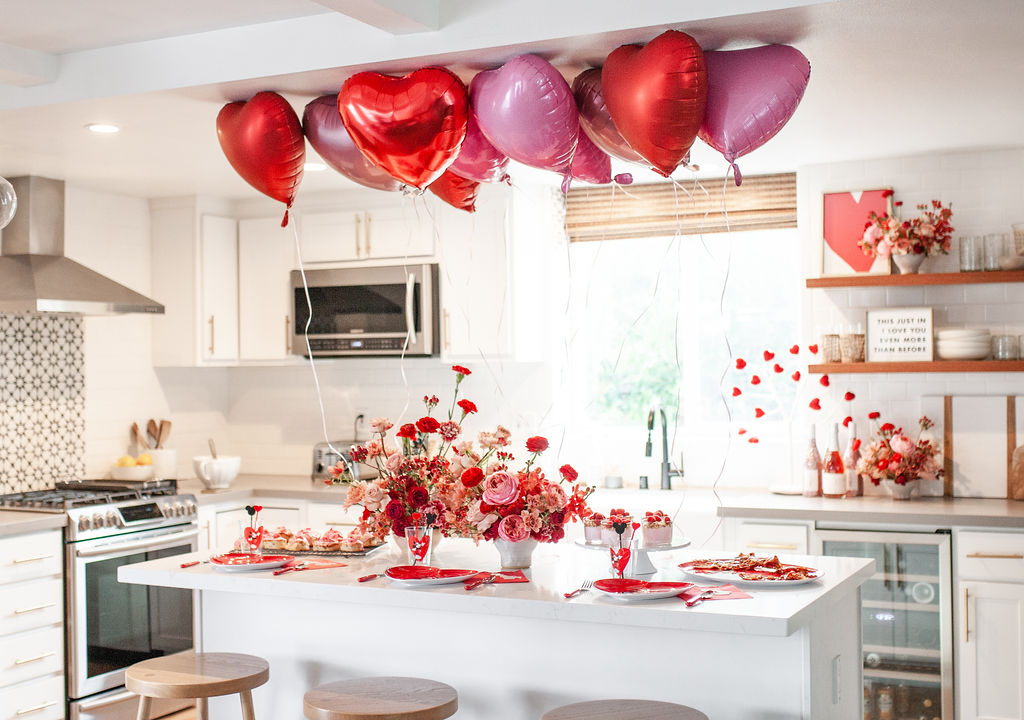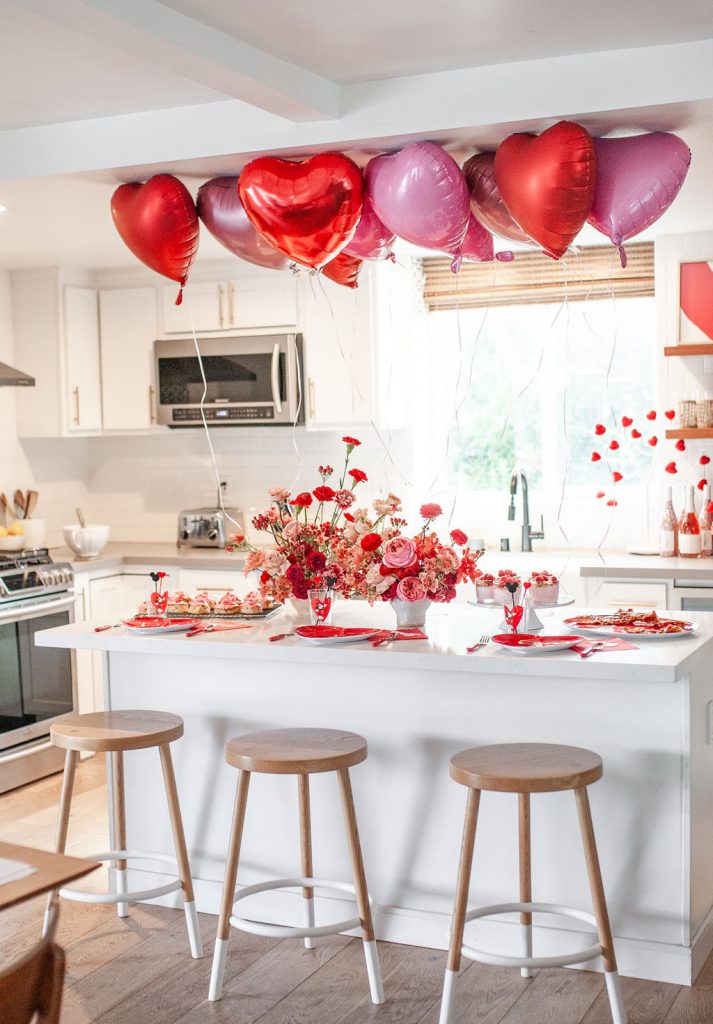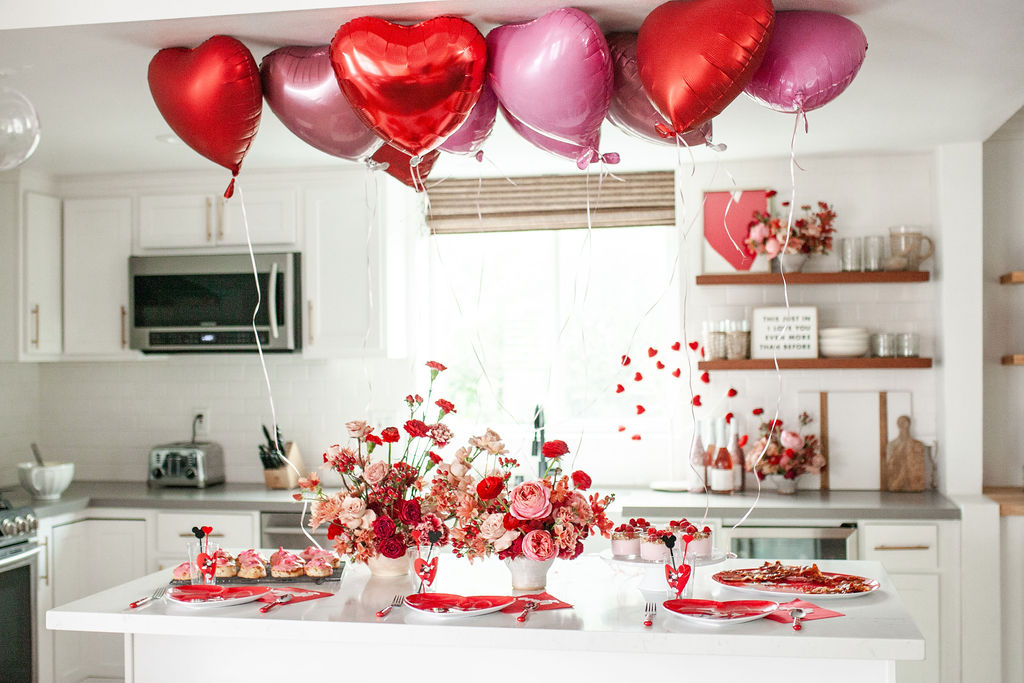 There's something so nostalgic to see those balloons with the string hanging down!  They brought my kids lots of joy too!!  Pottery Barn Kids has tons of cute Valentine's Day decor, I'll get to the cute tabletop in a minute, but I fell in love with this Valentine Heart Tree the second I saw it!  Isn't it a cute way to display your Valentine's?!  I put a few of my kid's own little classroom Valentine's from Minted and now they're so excited to put the Valentines they receive on there!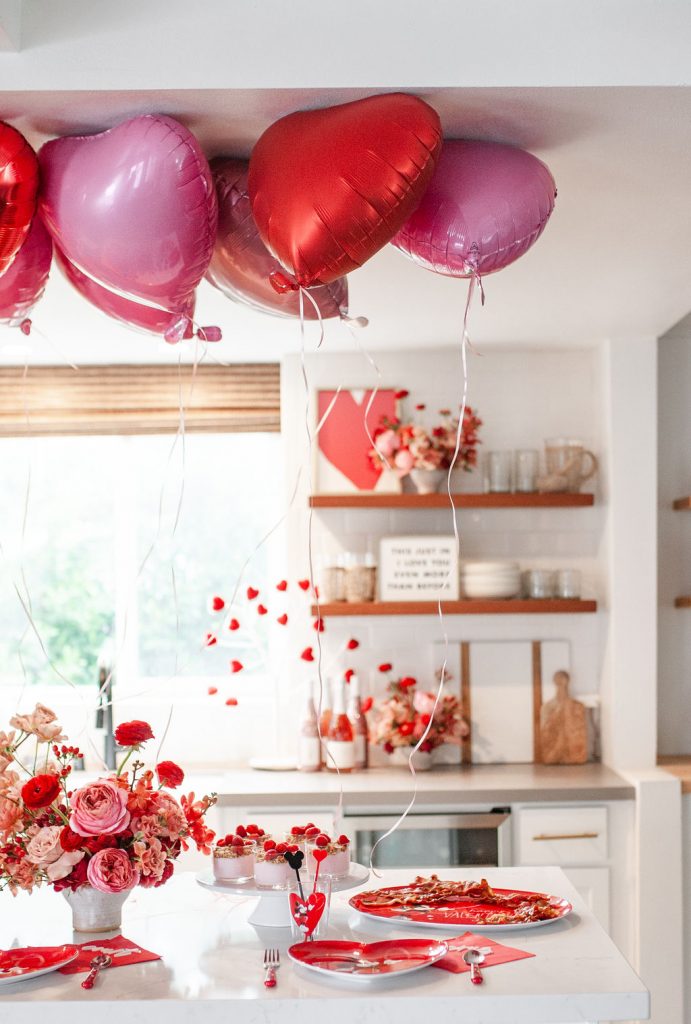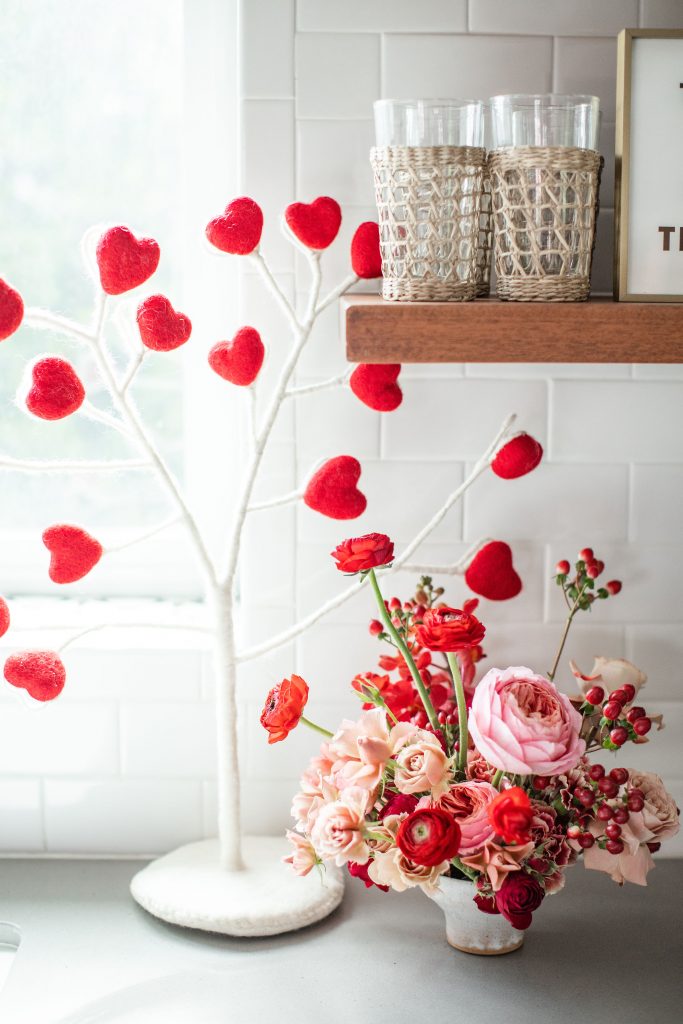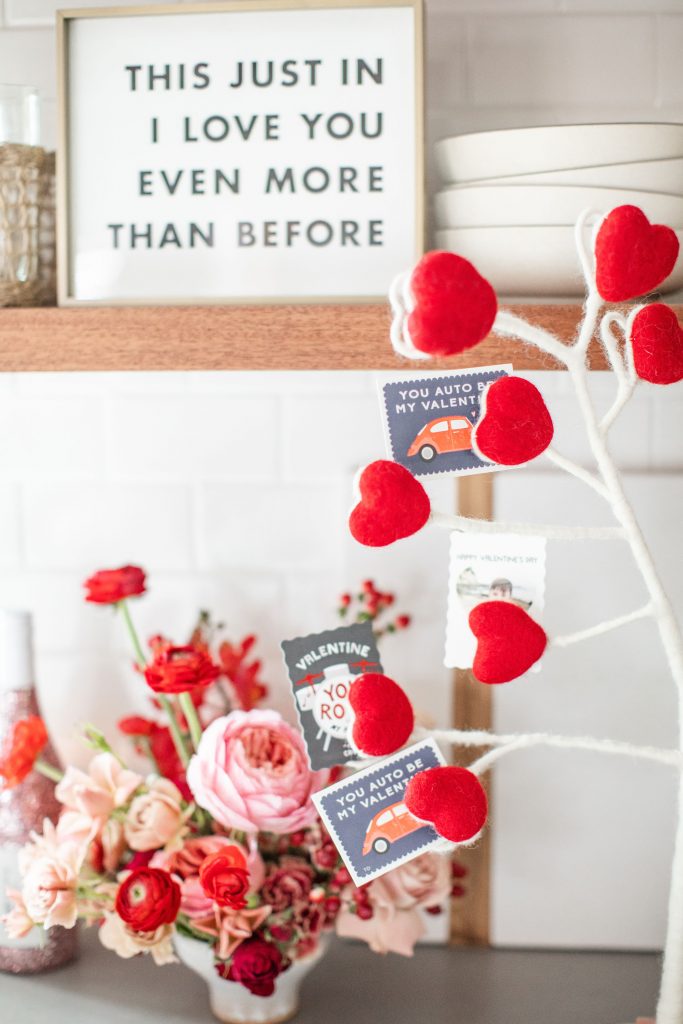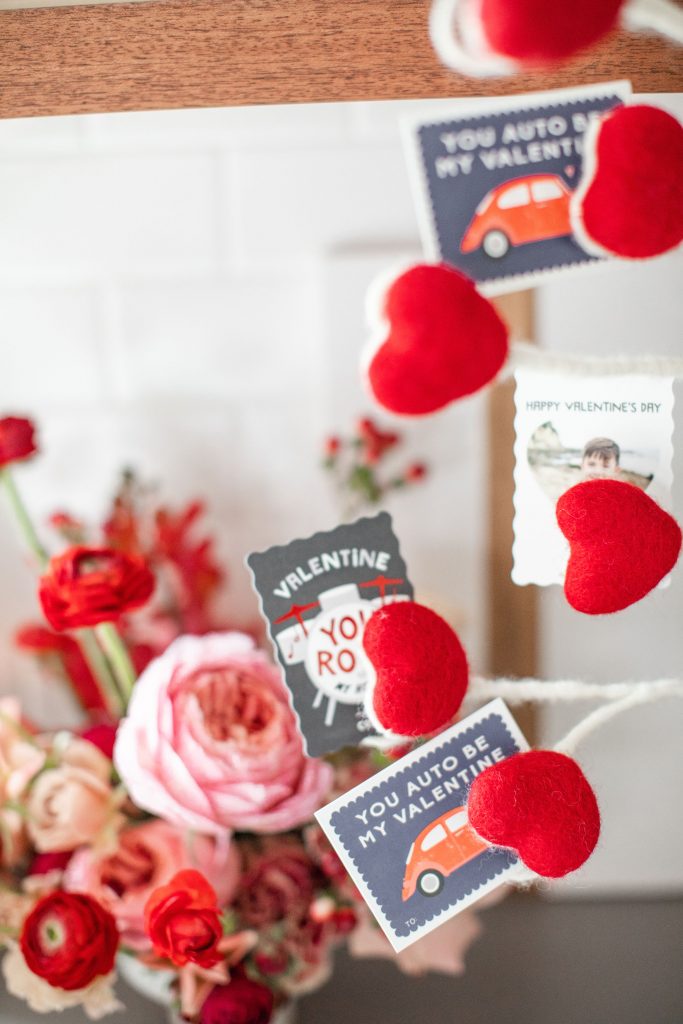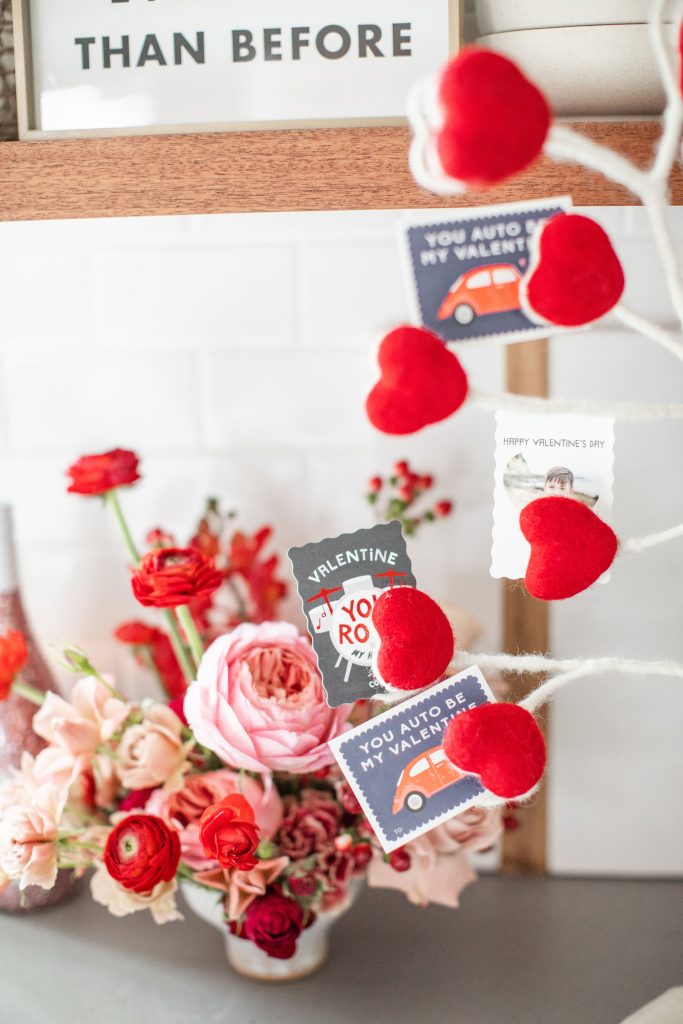 The table is set, now we just need some cute kiddos and yummy eats!  Well, Mommy has to make the food, of course, I mean is our job EVER done?!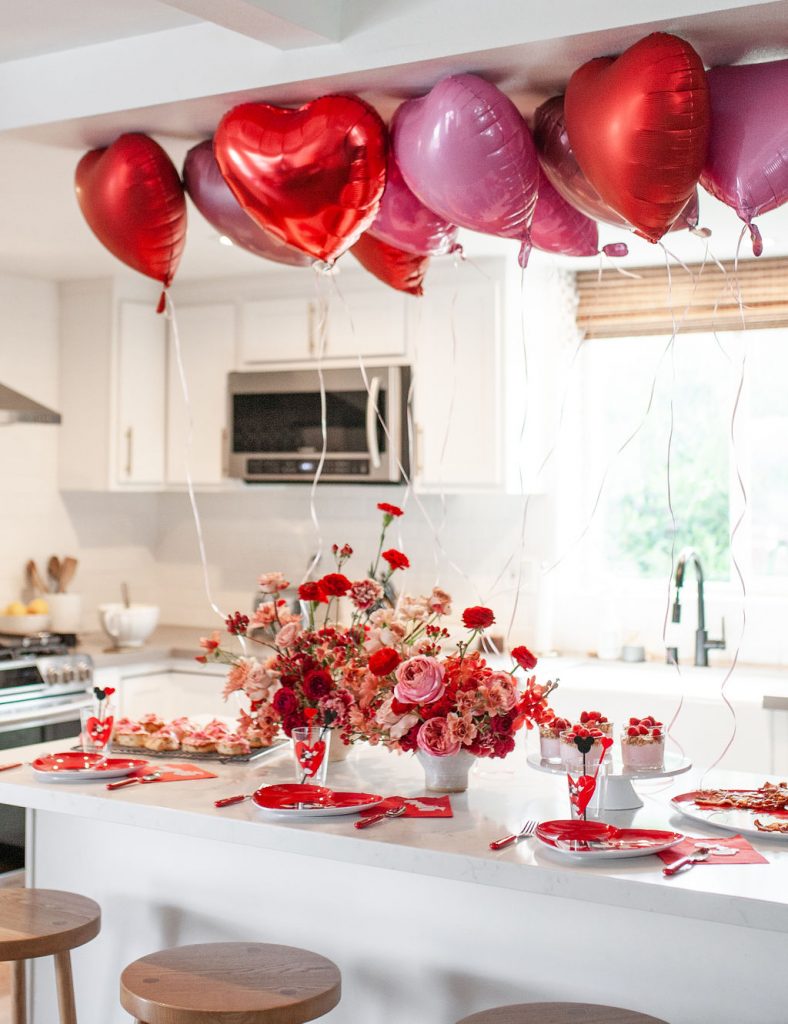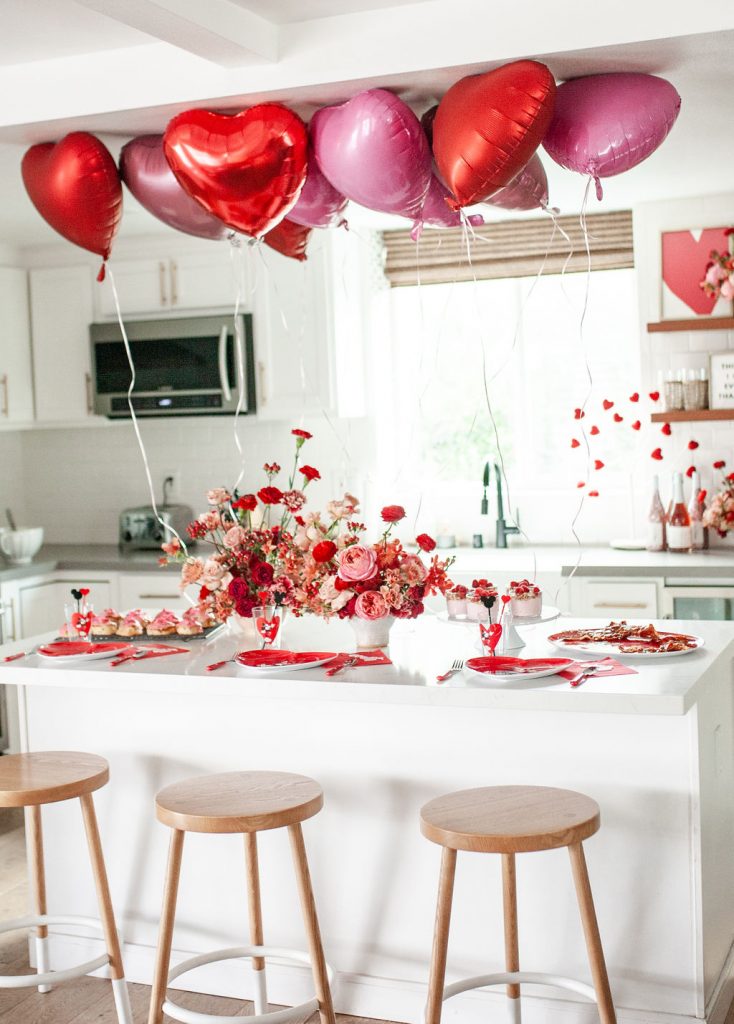 I went with a pretty classic menu and decided to do pancakes, but with a twist!  My kids LOVE pancakes and I find myself making them multiple times a week.  They may just be a little spoiled…
My cute little heart sweatsuit is from Chaser!  It's super soft and I've been wearing it to get cozy and festive with my family!!  You can get the sweatshirt here and the pants here!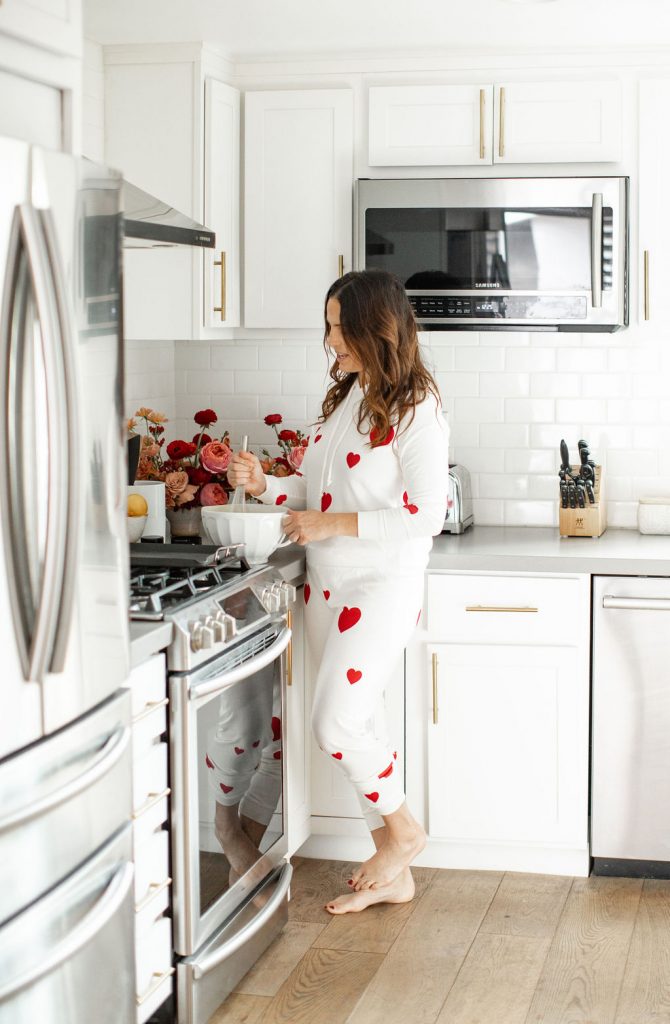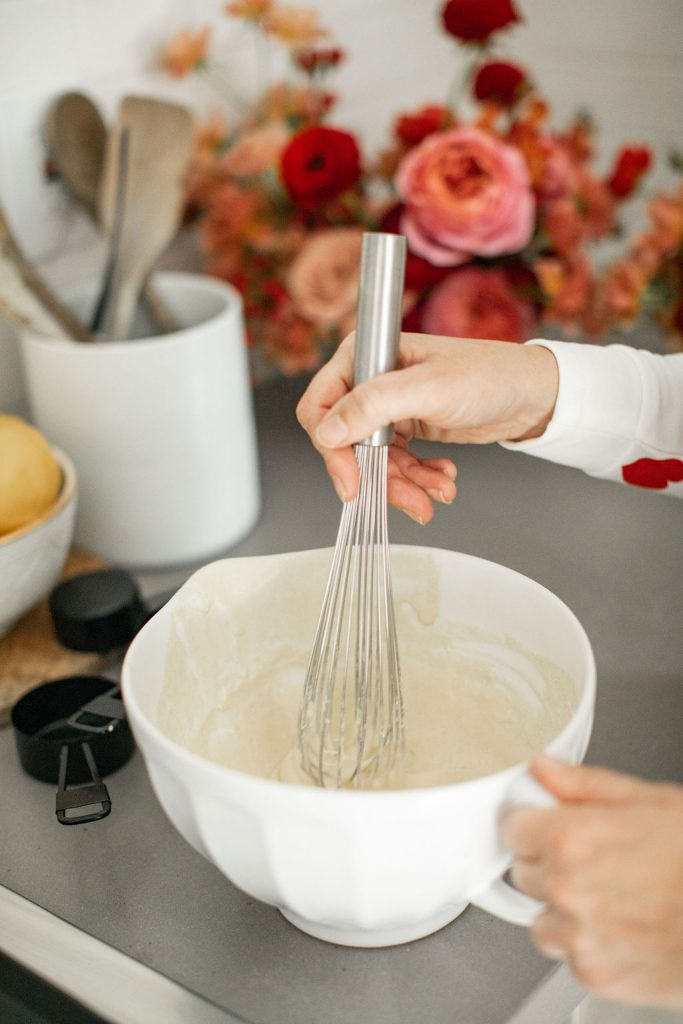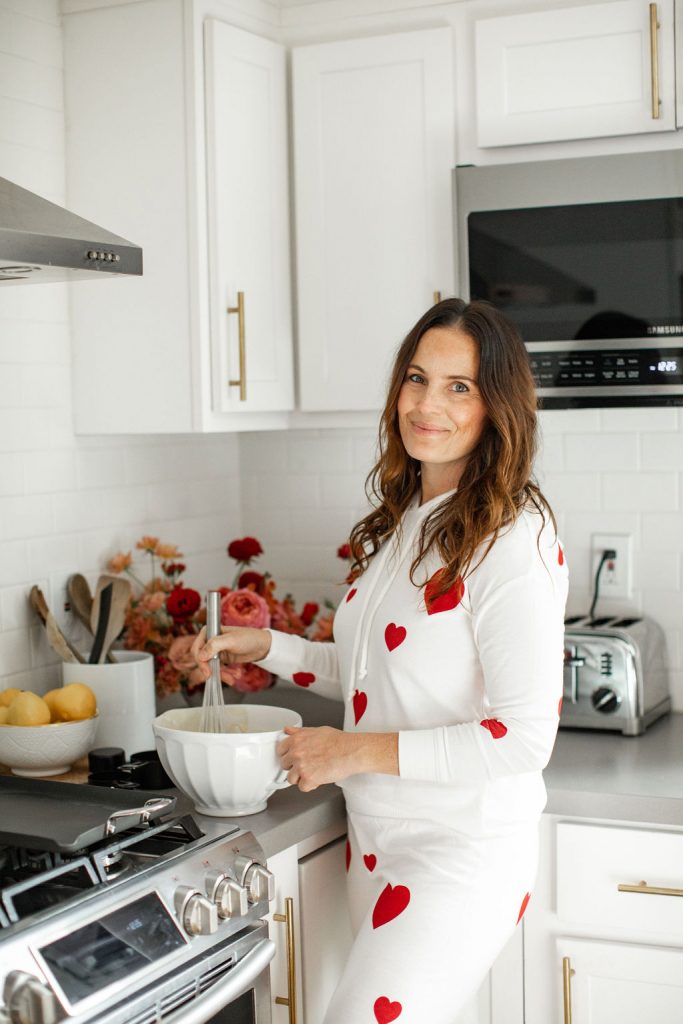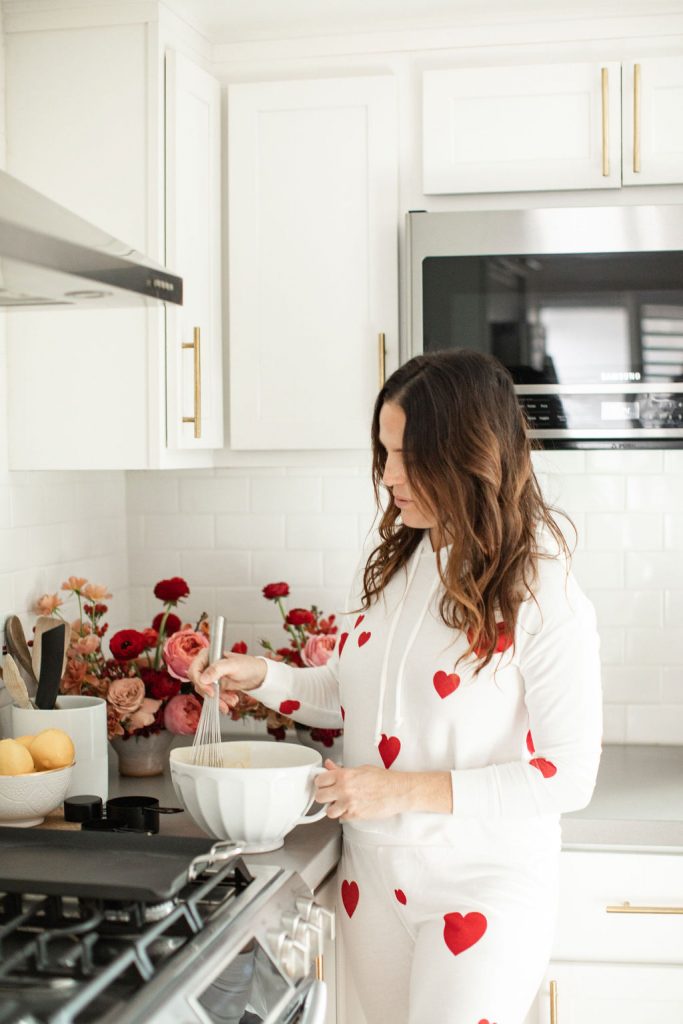 There are those cute kiddos of mine!!!  I got these adorable pajamas from Pottery Barn Kids for them and they are so soft and just great quality!  They love to cuddle in them and I love the print, so they're a definite must!  Pajamas are something I love to get my boys for each holiday, but sometimes you don't like to be too themed.  These were perfect for Valentine's Day as they can wear them year-round!  Also, I'll never get tired of matching jammies, NEVER!!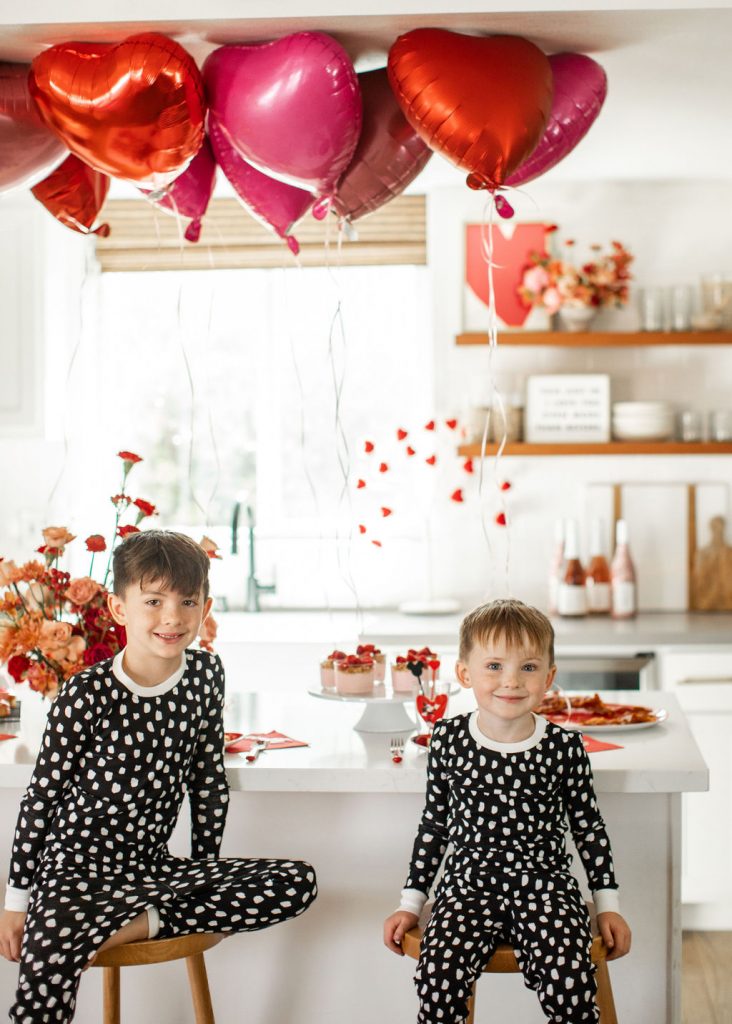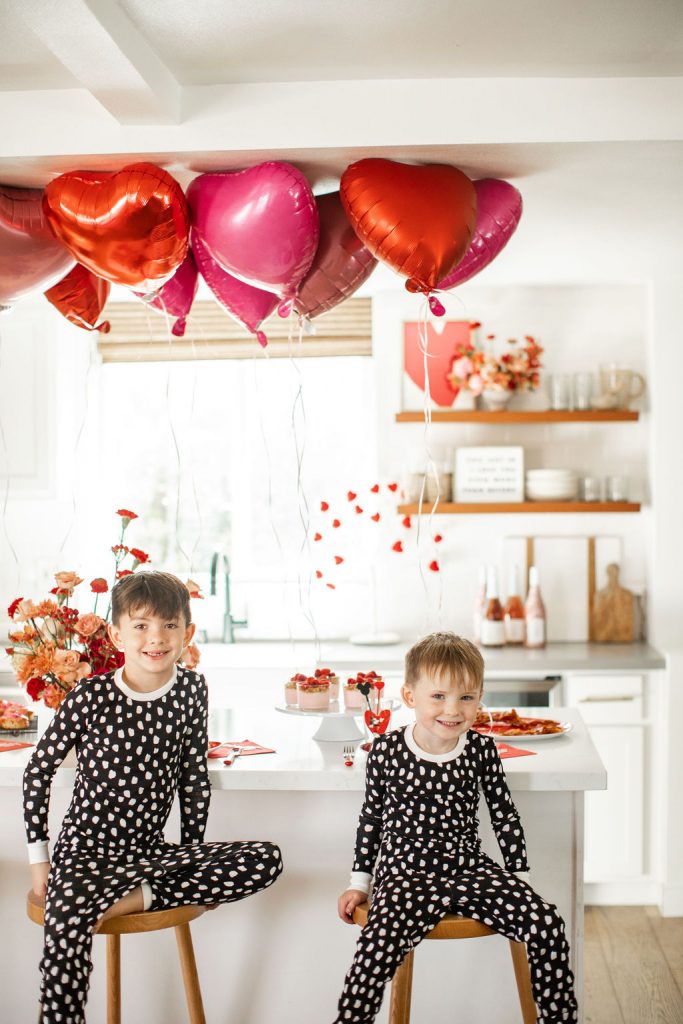 My sweet and handsome Cruz!!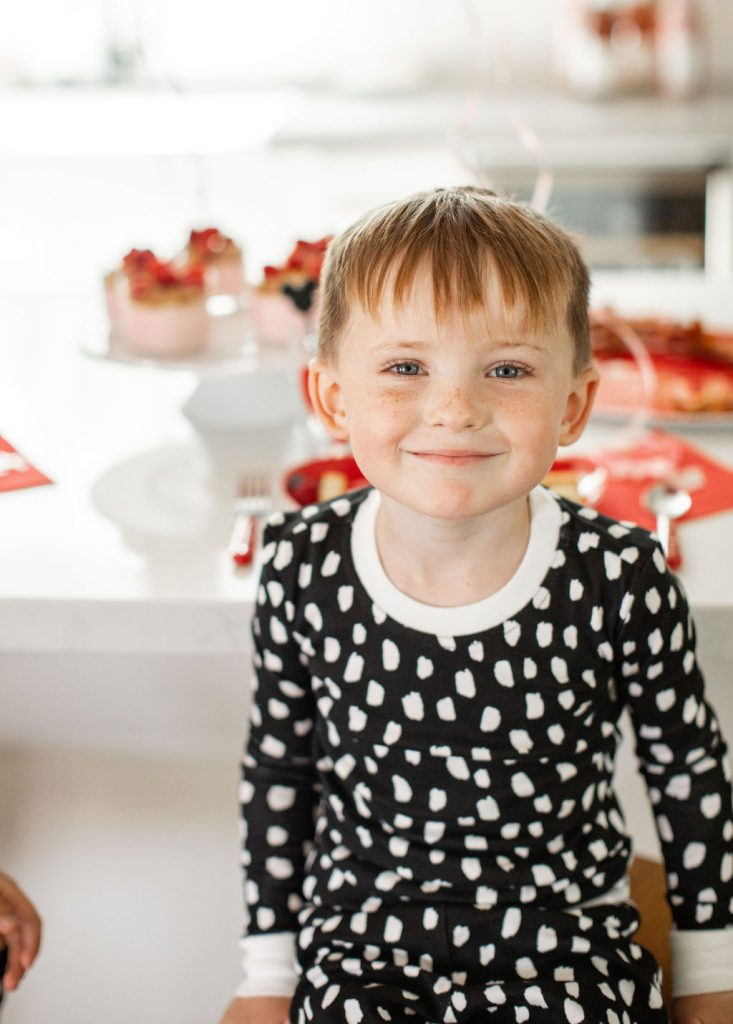 And my cute big boy Court!!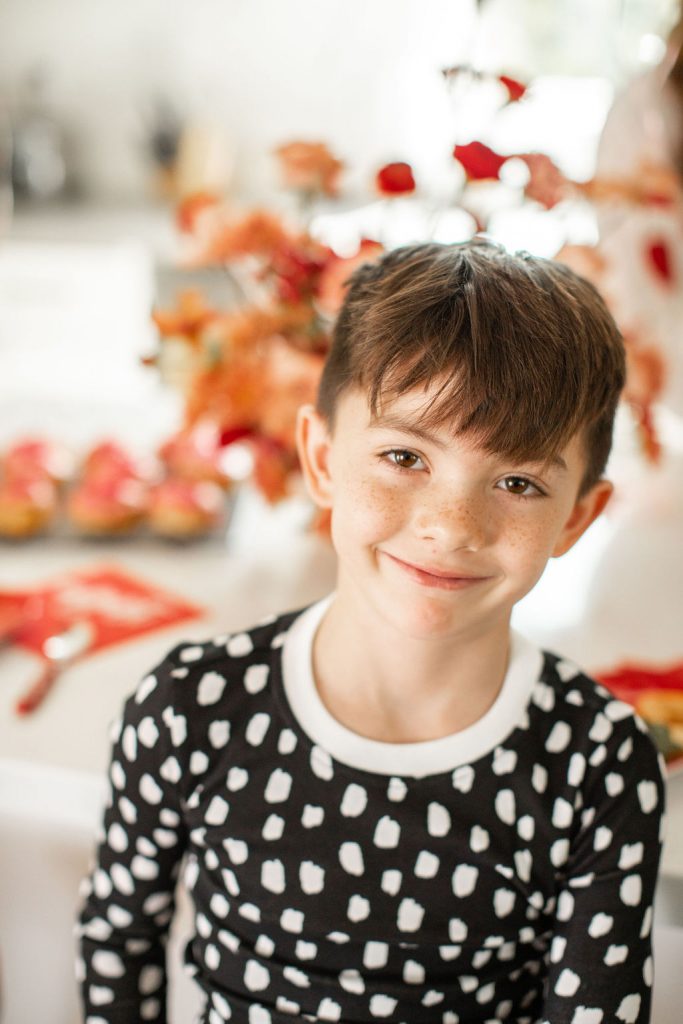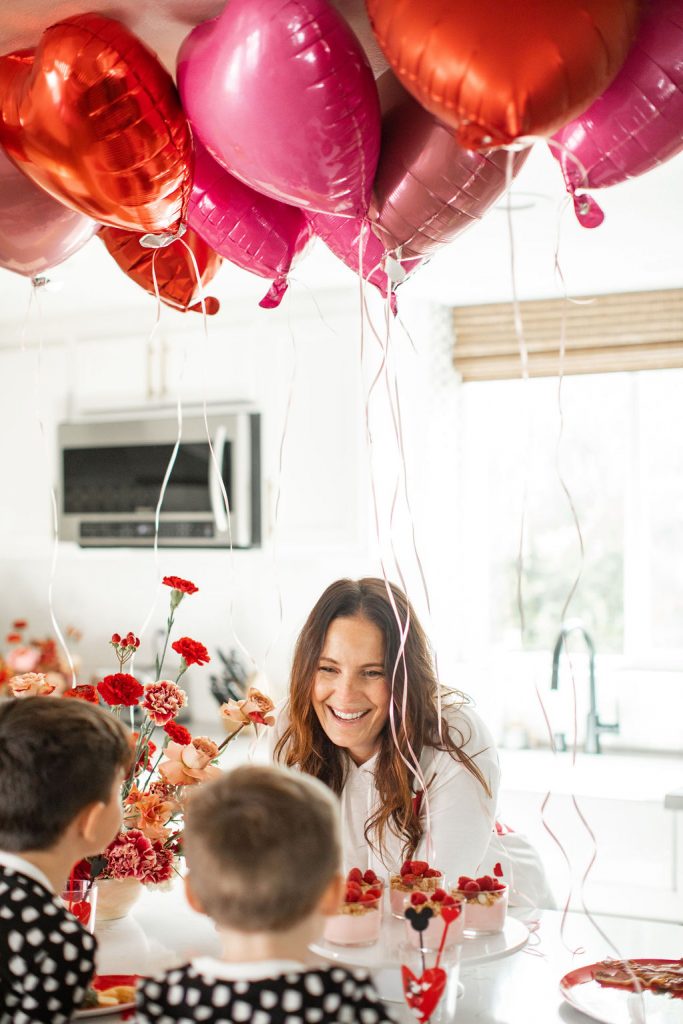 As I said earlier, Pottery Barn Kids has a Mickey Mouse line for Valentine's Day!!  My boys were SO excited!!  We talk frequently about going back to Disneyland and exactly what we will do once we can.  What ride will we go on first?  What treat will we eat right away?  Ugh, what a year!  We are ready for things to return back to normal, and Disneyland is first on our list, but until then bringing Mickey home was a nice surprise!
These cute Mickey heart plates, cups, and flatware created the perfect red Valentine's Day tablescape.  I added red paper napkins, custom place cards that I bought last year for the holidays, and some fun Mickey & heart-shaped stir sticks from David & Leanna.  Yes, it's a little extra but I love those details and think they make for such a fun tablescape.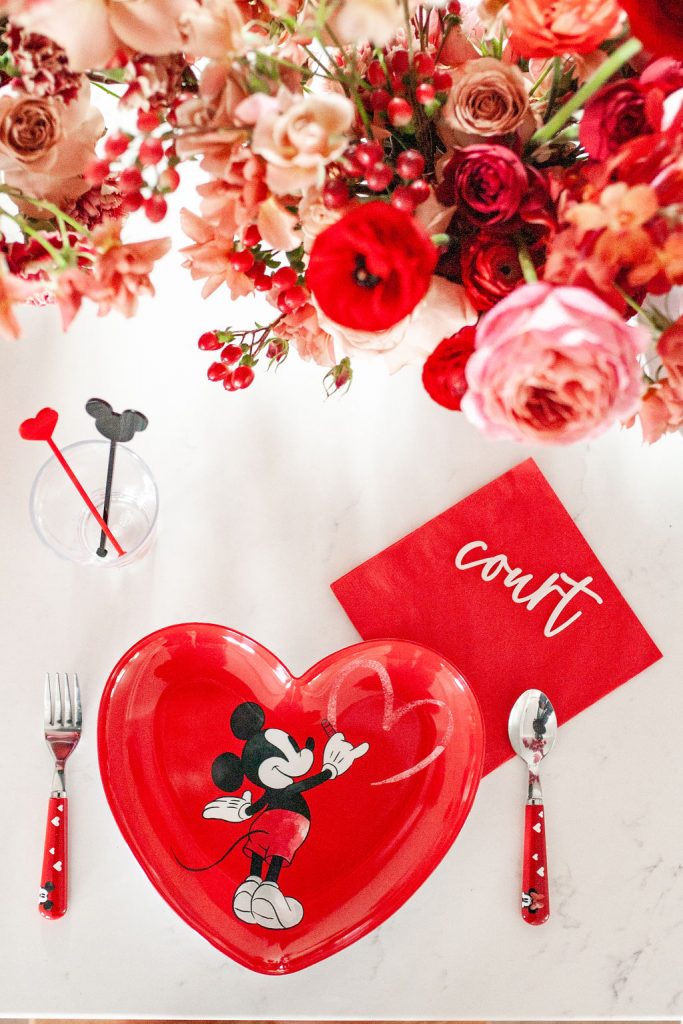 On the menu for our little family brunch were pancakes, as mentioned earlier, pink parfaits, bacon, and pink cinnamon rolls!!  Yum, Yum, Yum!!!
I'm not a crazy amazing cook like Abby but I do like to have fun in the kitchen.  For the parfaits, I used strawberry yogurt so they would be pink and topped with granola, raspberries, and honey!  The parfaits were placed in these cute little glasses (which are now my favorite wine glassware) from Williams Sonoma.  They made for the healthy portion of our breakfast because it's all about balance, right?!  Haha!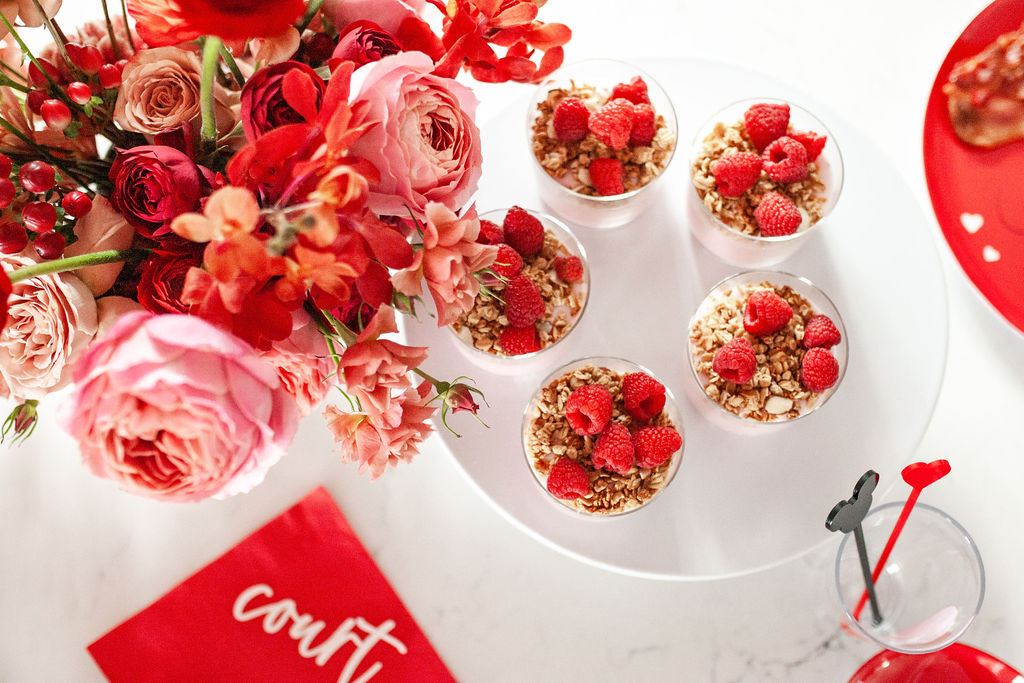 Delicious bacon on an adorable platter!  It may not look pretty but boy was it good!!!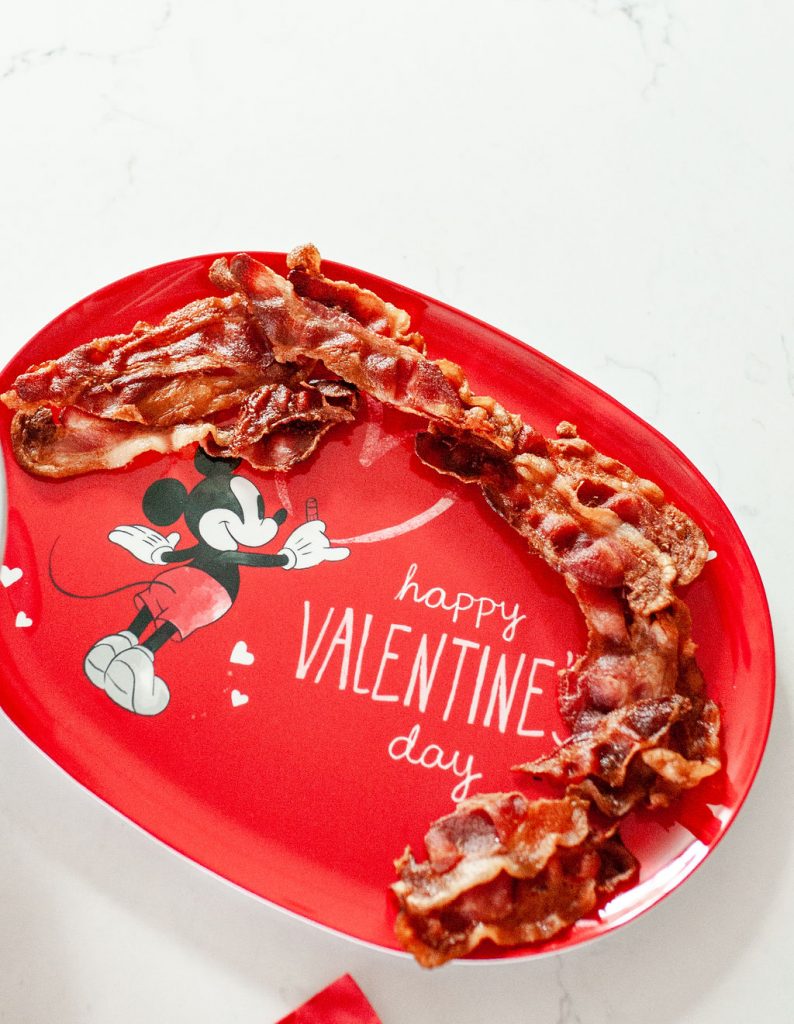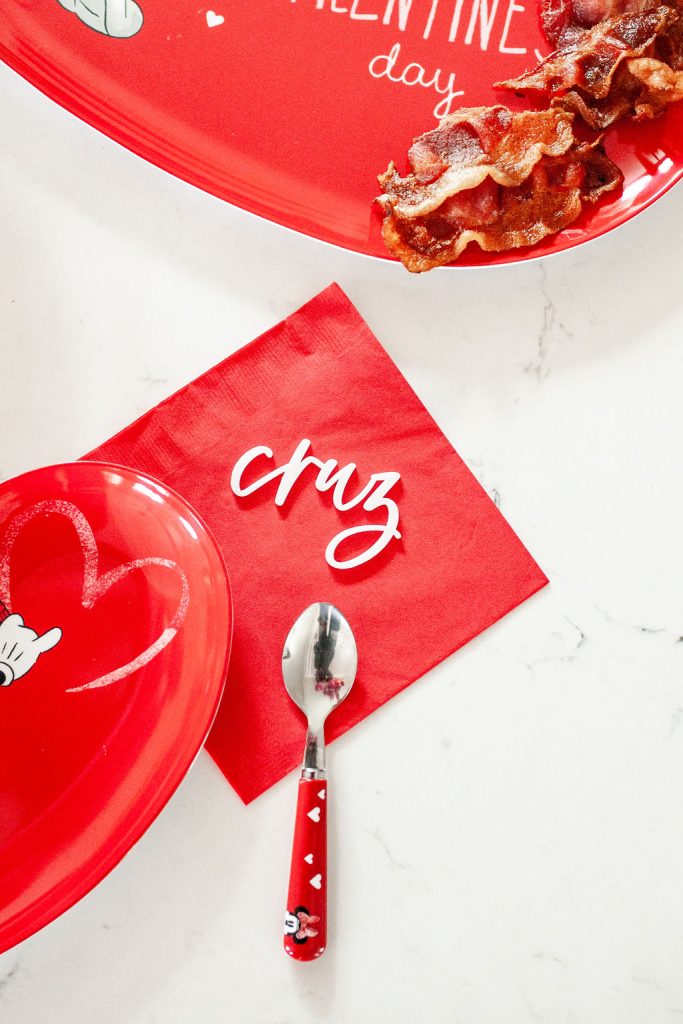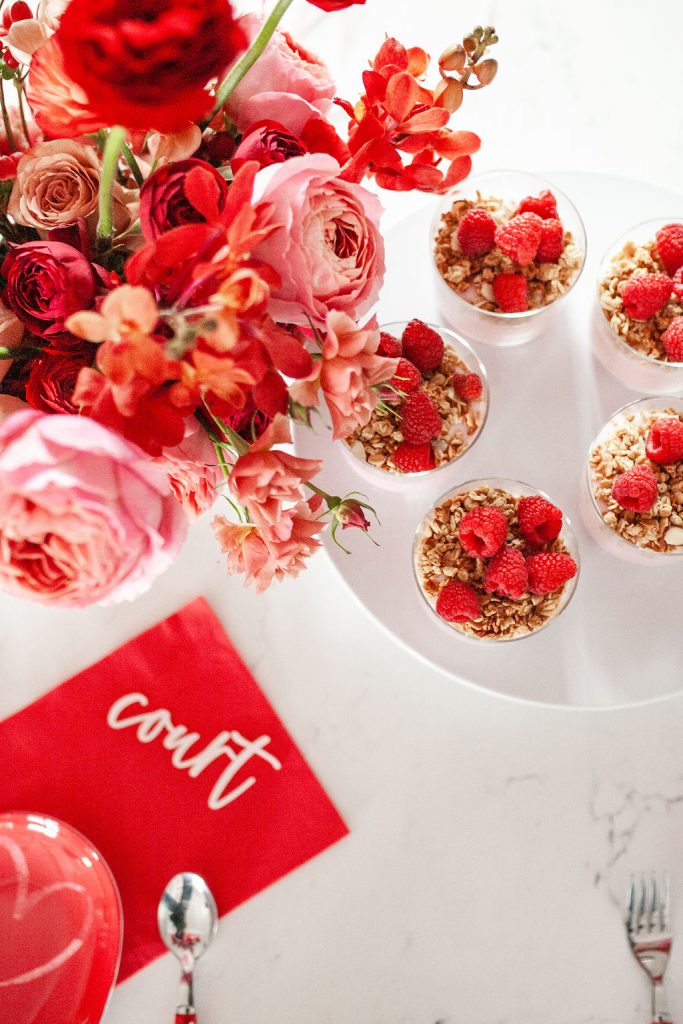 For the cinnamon rolls, I just did the easy store-bought, because that's how I roll (pun intended!).  Then I added a little red food dye to the icing to make it pink!  I added the heart sprinkles to the top and voila!  Killing it at the mom game, haha!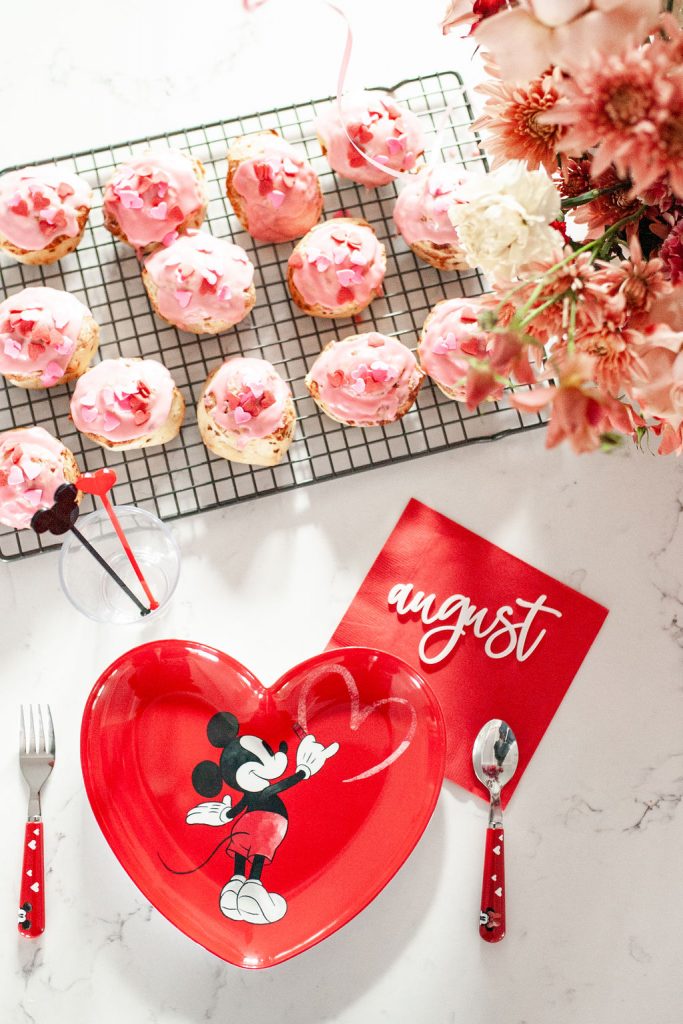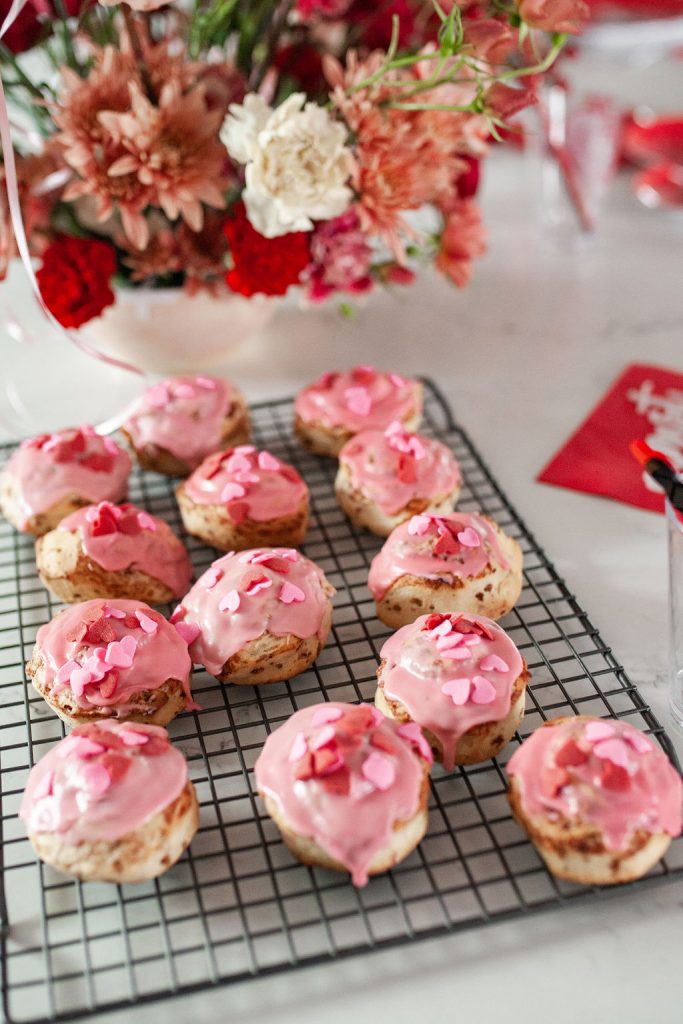 I wasn't stopping there friends!!  You could make regular pancakes, but why?!  I got this alphabet cookie cutter set from Amazon and did the letters L-O-V-E and added some yummy berries!  My boys were very impressed and I plan on doing lots of more fun things with the letters, I mean the possibilities are endless!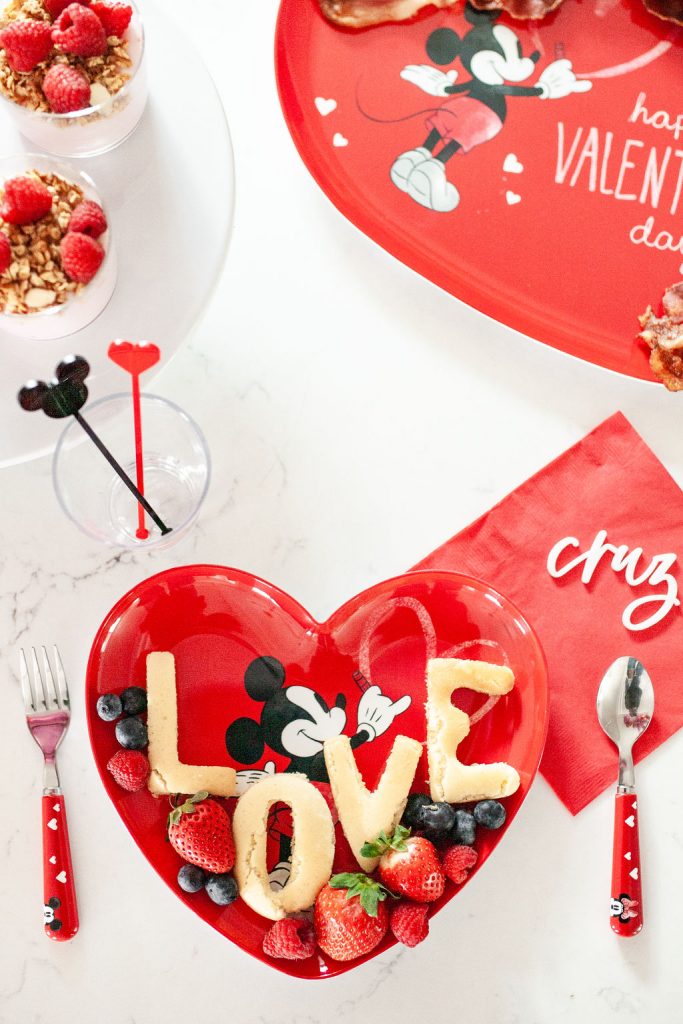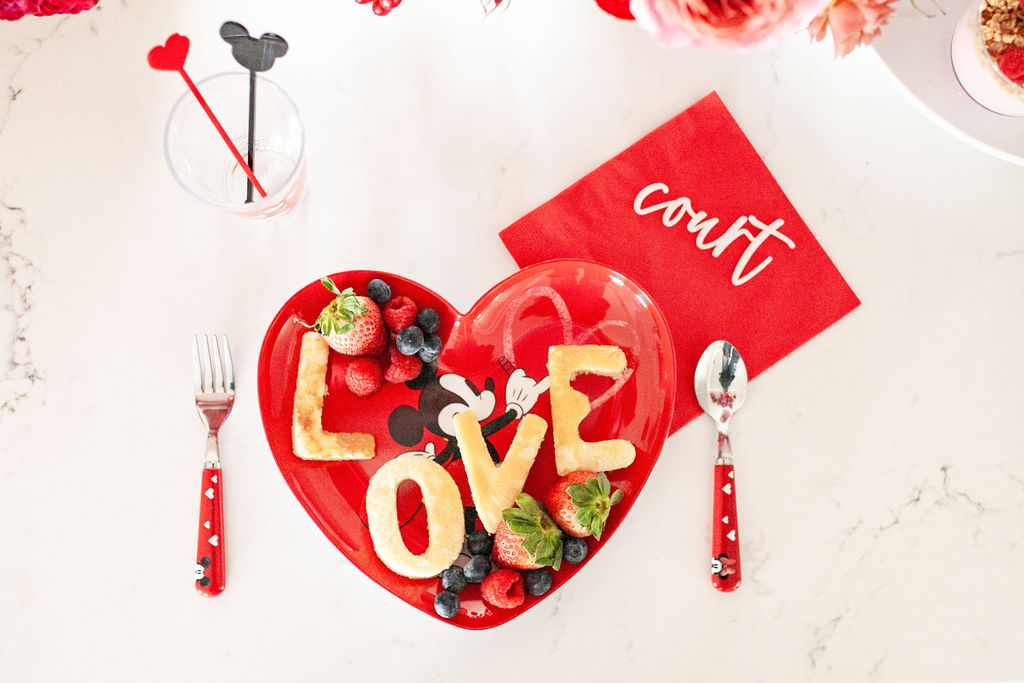 These boys LOVE bacon!  Haha!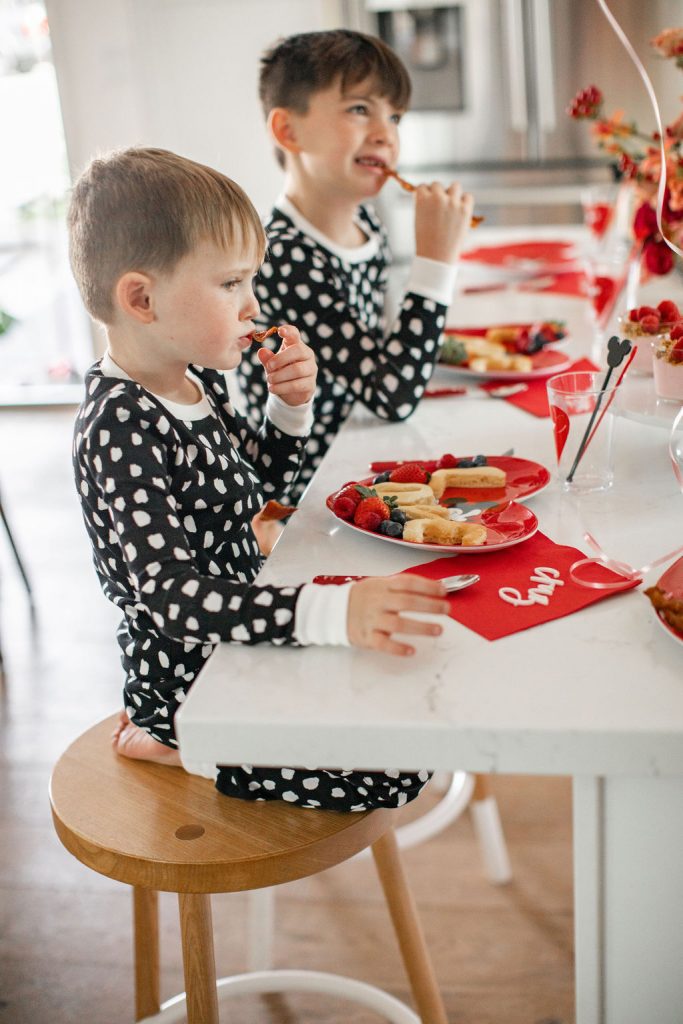 I love making memories with my little loves!!!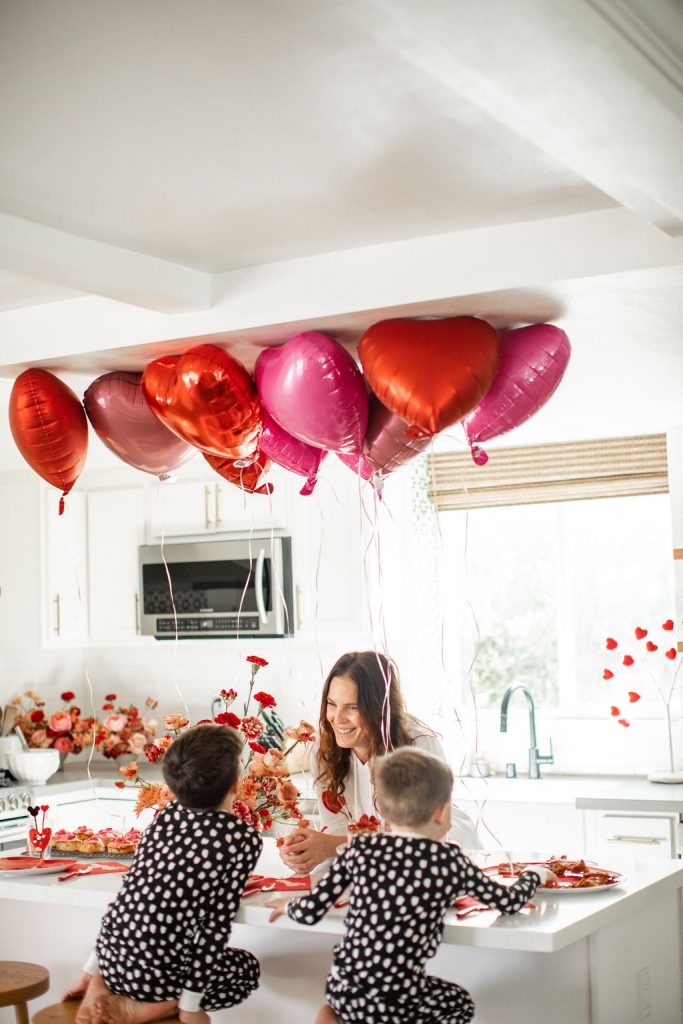 But I love stealing kisses more!!!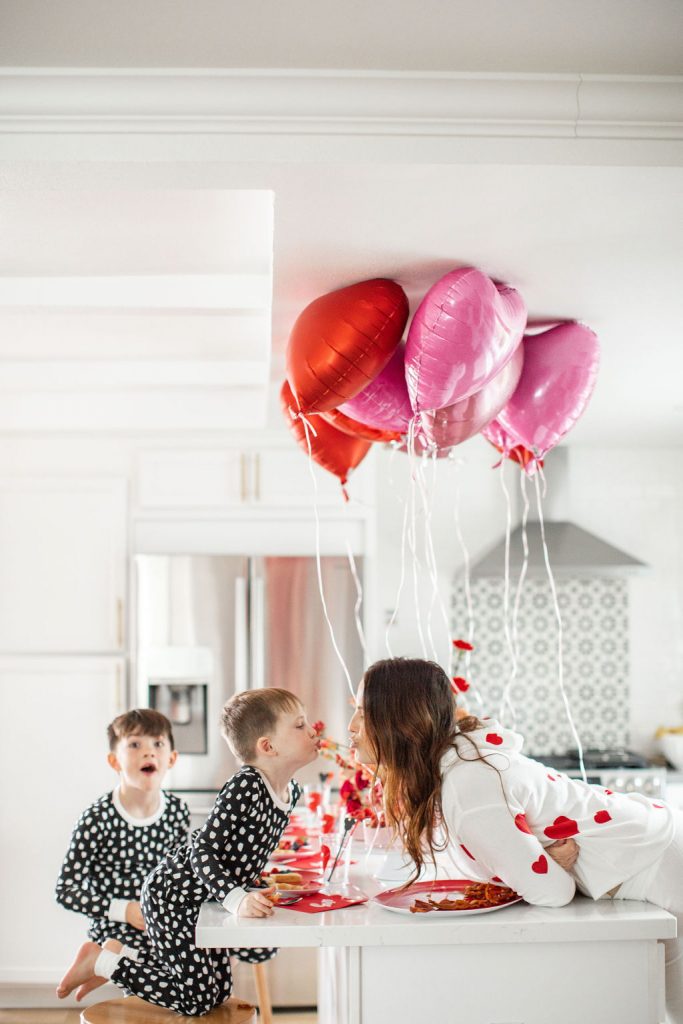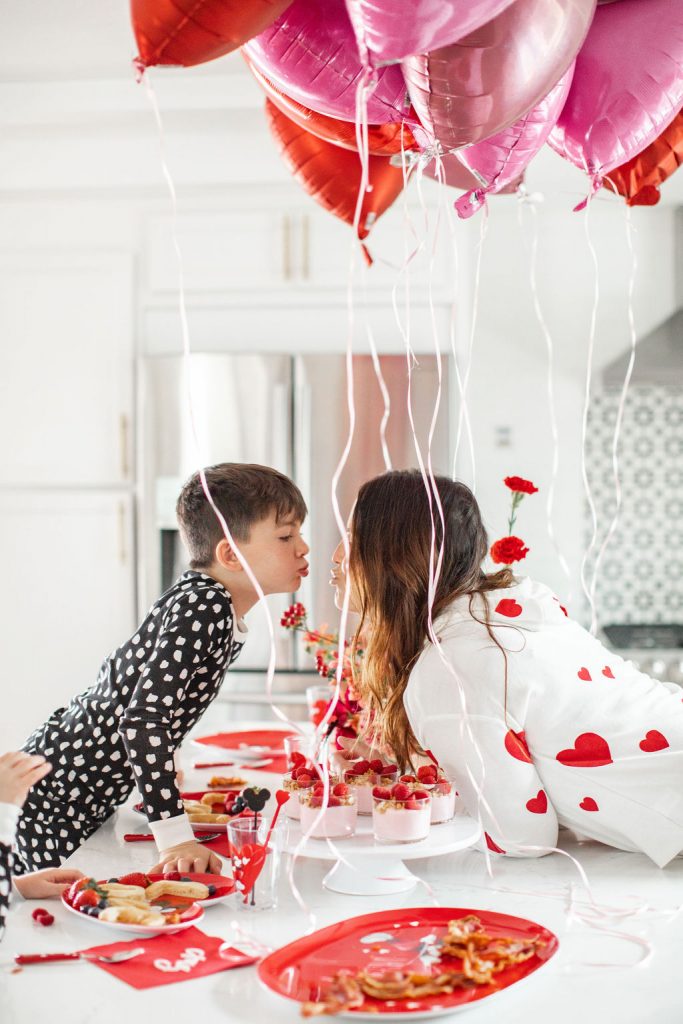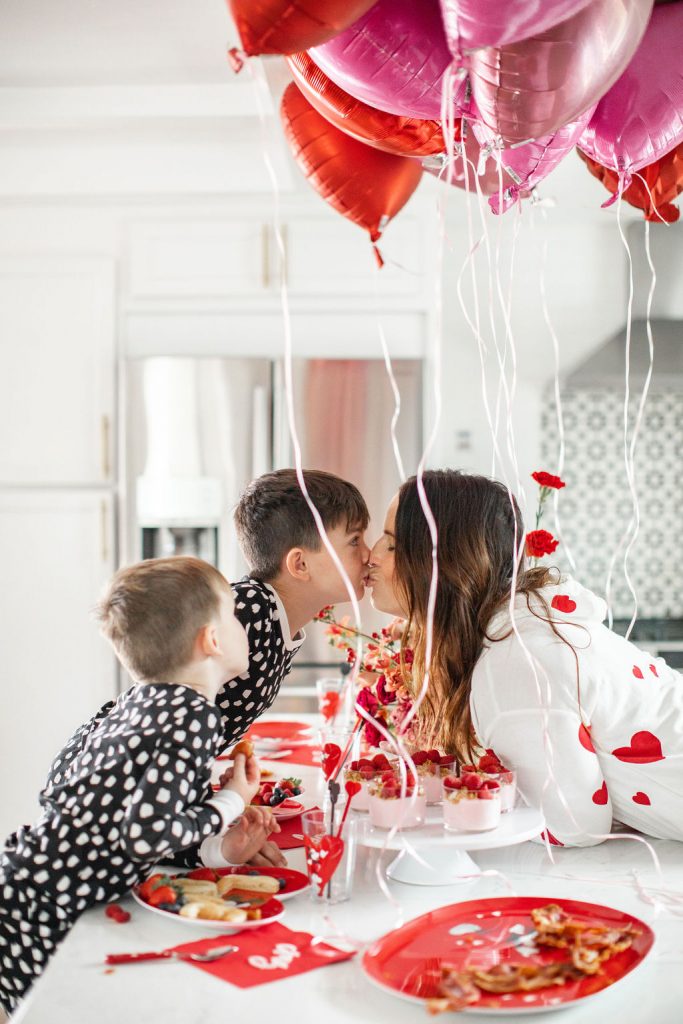 As my boys grow older I find it even more important to create these magical moments.  Making memories and having fun is what it's all about, and if we've learned anything this past year it's definitely that!!  I love making each and every moment count and find that the holidays give me a reason to even more so.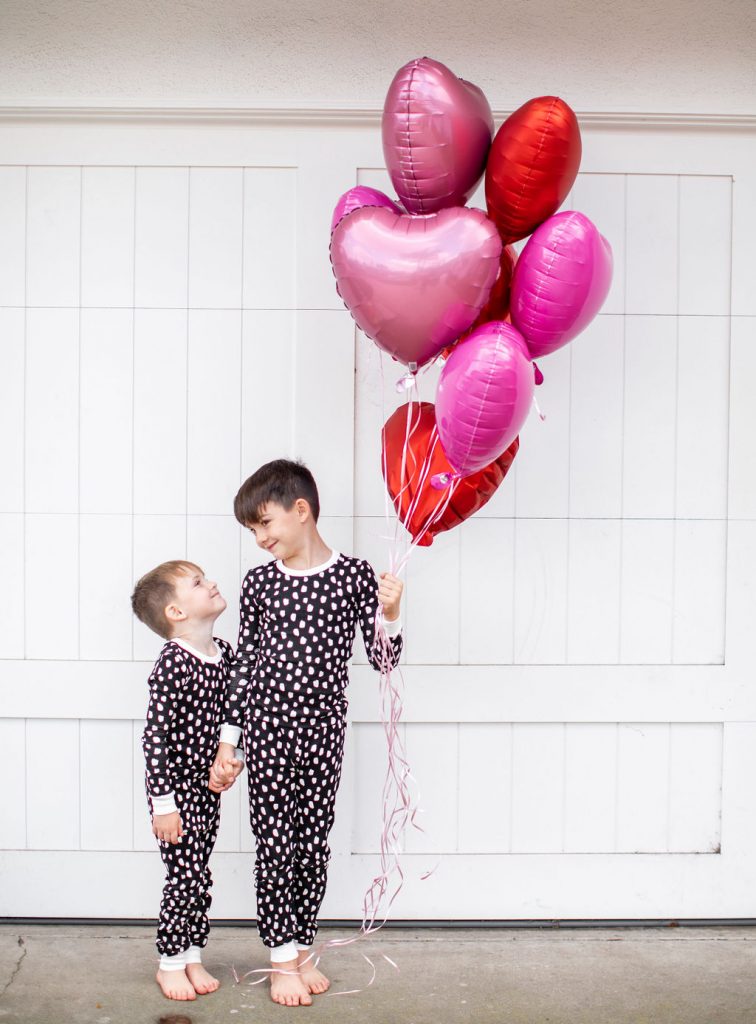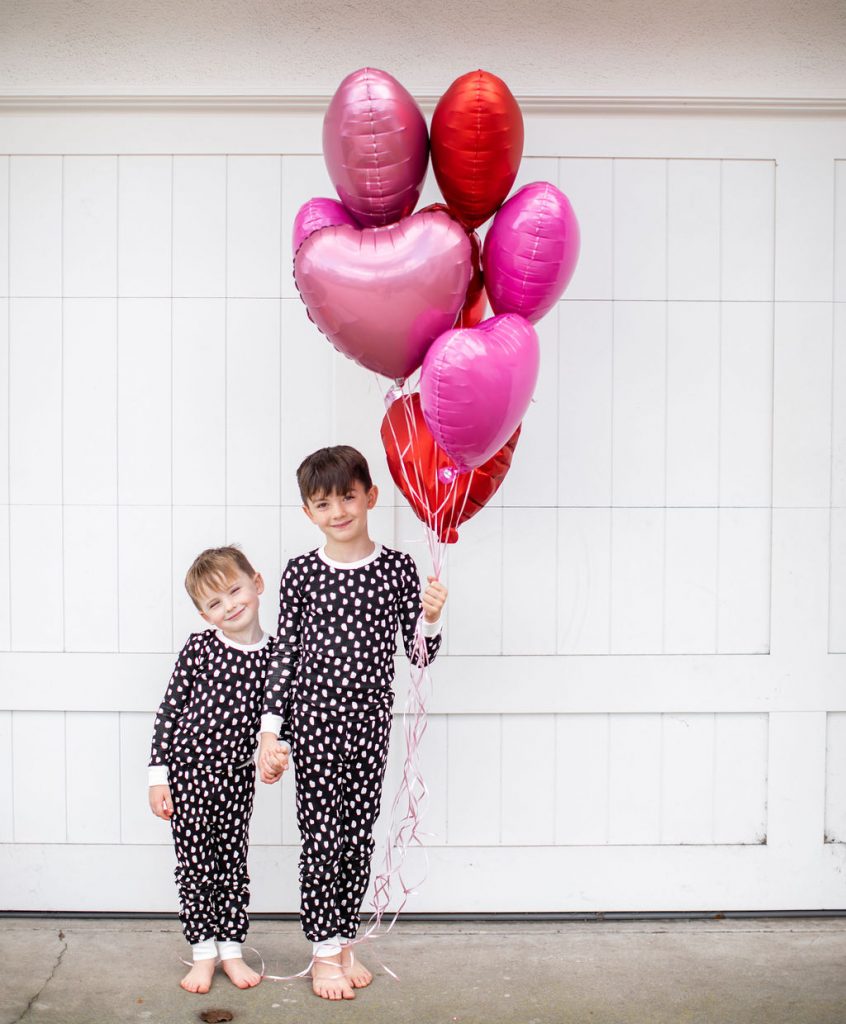 Hope this inspires you for Valentine's Day with your family!  After breakfast, you can just call a babysitter and get out of the house with your husband, haha!  You have my permission!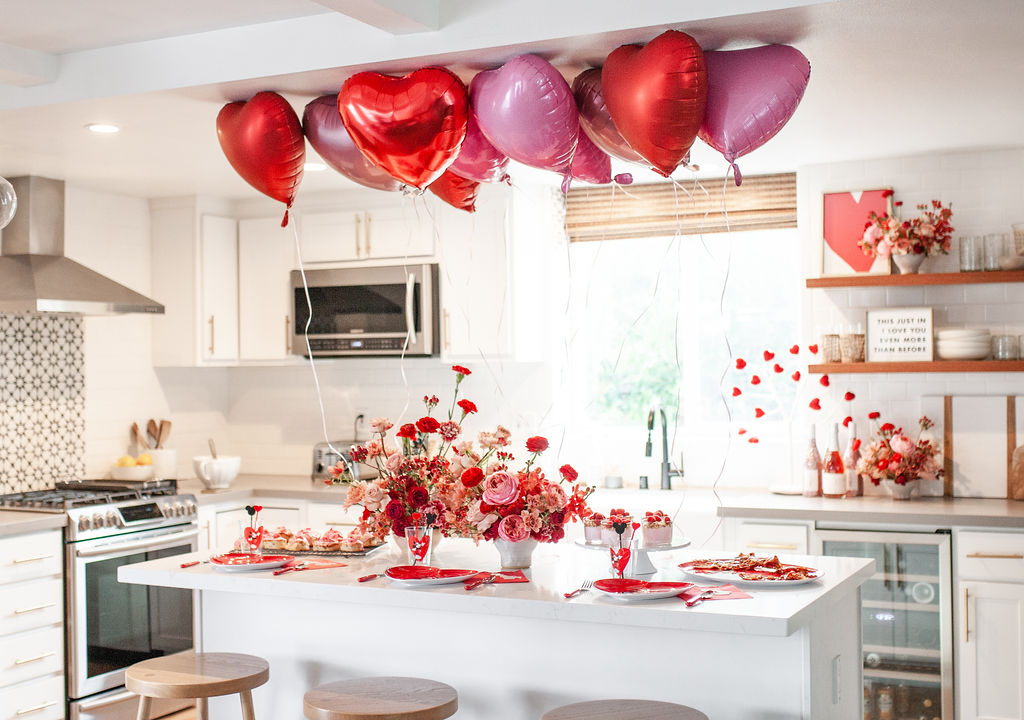 Shop all the fun to create your own Valentine's Day breakfast at home below!!

xx
Jacquelyn