I love having a reason to celebrate anything, and Valentine's Day is one of the best days to celebrate! For me, celebrating and drinking a cocktail go hand in hand! I had the idea for this Valentine's Day cocktail mainly because of the pink color… It's just so festive!
I have to say, this is not something I'll be drinking with my husband… He's more of a straight up whiskey or vodka type of guy. Although this drink is something I'd love to have with my girlfriends to celebrate Galentine's Day in a heartbeat!
Photos by Ariane Moshayedi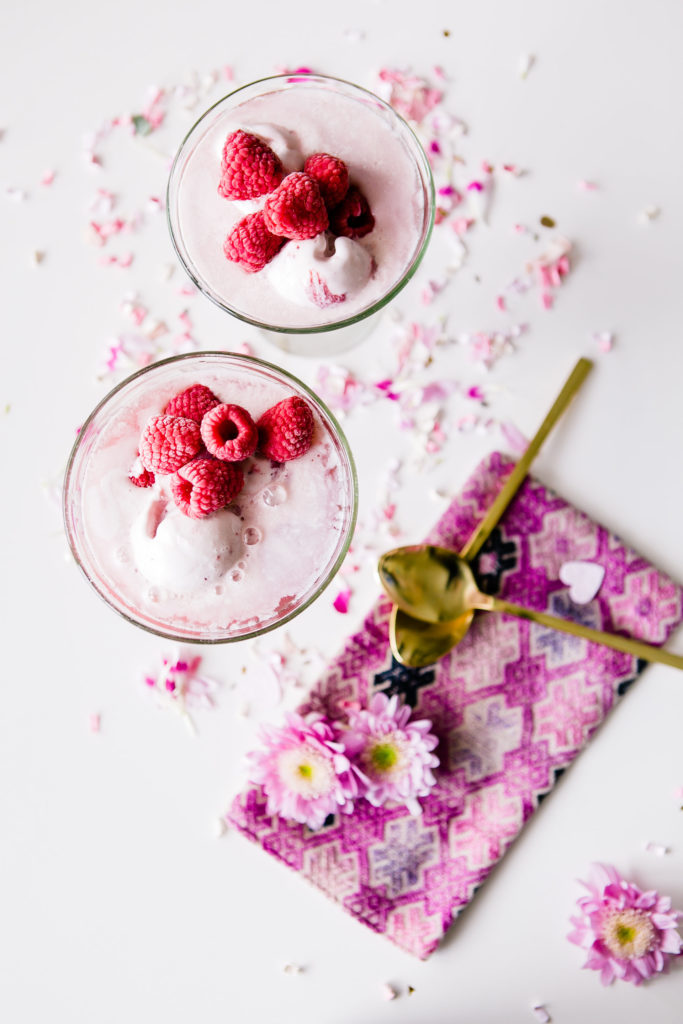 Celebrating our girl friendships on Valentine's Day is just as important as celebrating our romantic relationships in my opinion! The day we celebrate love can't go without celebrating all kinds of love… Even the love for our ladies! Although I'm super busy now with my own business and little family and don't get to see my girlfriends as much as I'd like, those relationships are still extremely important and valuable to me.
Now back to the cocktail!
The best part about this cocktail is how easy it is! Three ingredients, easy peasy! You literally just scoop some ice cream or sorbet – in my case I did raspberry. Then pour some rosé over and add some frozen raspberries, voilá! You could do this with vanilla ice cream or strawberry – whatever your little heart desires!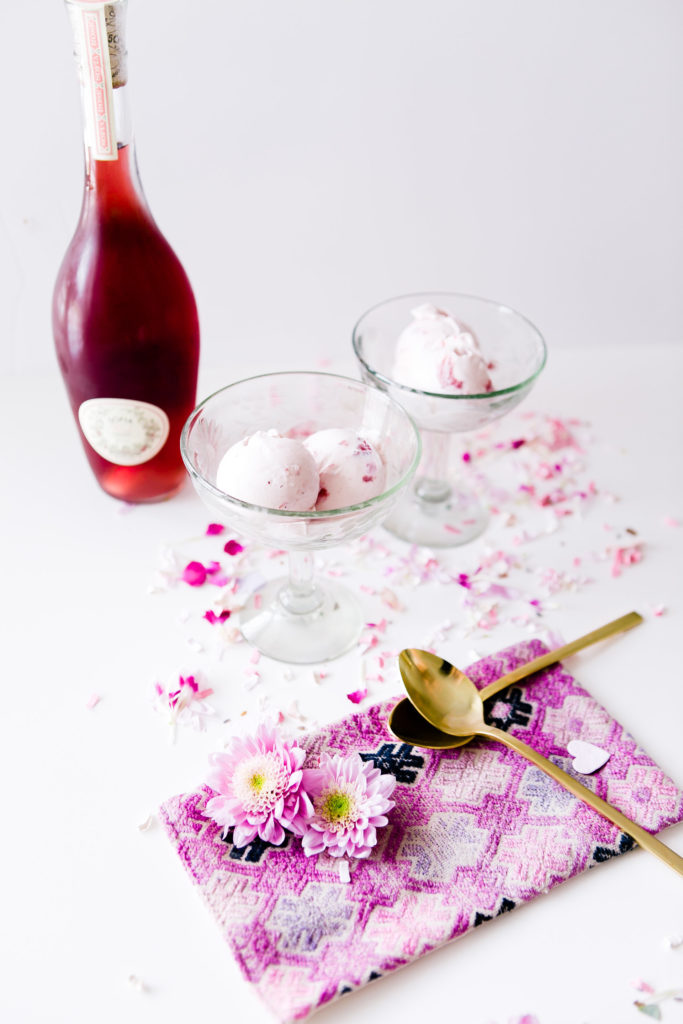 Now you can drink these, or it's probably easier to use a spoon! They're really yummy and if you're a rosé lover like me you'll really love it! Plus that pink color just screams Valentine's Day and has you feeling all kinds of festive!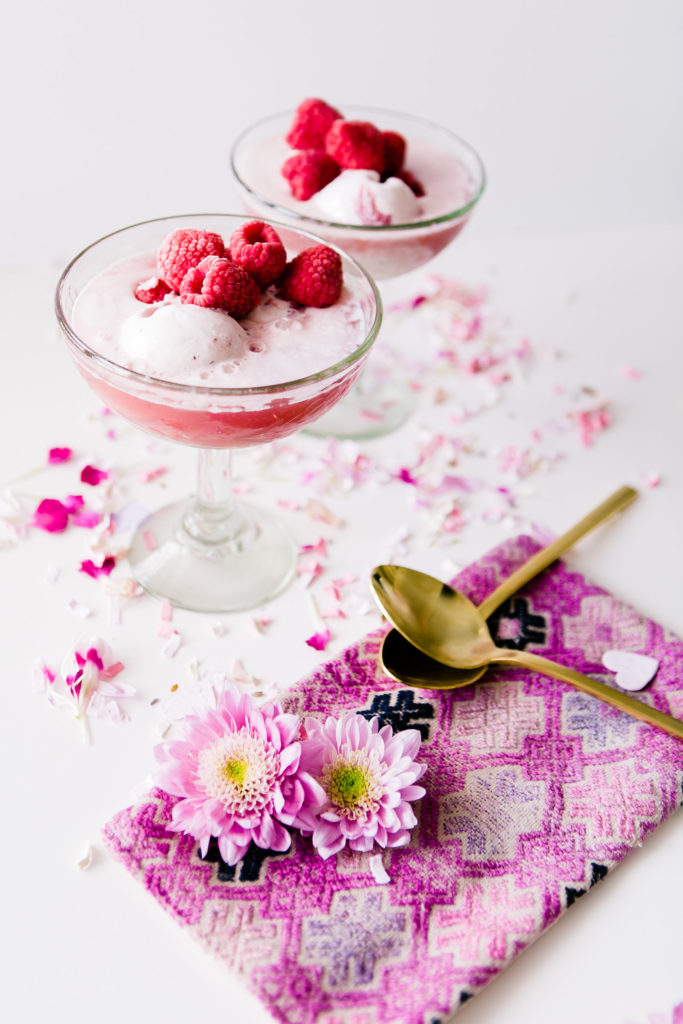 So if you have a chance, try out this cocktail this weekend or on Tuesday… It's time to celebrate Valentine's Day and this drink is just right for it!
Hope you enjoy!
xx
Jacquelyn