Valentine's Day is less than a week away – the day of love!  If you're like us then you are planning this special day with your special someone.  Are you going out?  Staying in?  Or maybe you have a fun day date planned, either way we have some outfit inspiration for you!  With the help of our friends at Chaser we put together 3 different Valentine's Day date outfits we are sharing today!
Photos of Abby & Jacquelyn by Meg Perotti – Photos of Leah by Megan Welker
Abby
Starting it off with a night at home at the Guido house…  Abby loves to cook for her hubby and surprise him with a fun new cocktail to come home to.  She went for a relaxed night at home in some Chaser loungewear.  From what she told me, the joggers are the softest things ever and she is living in them!  I will definitely have to pick up a pair for myself!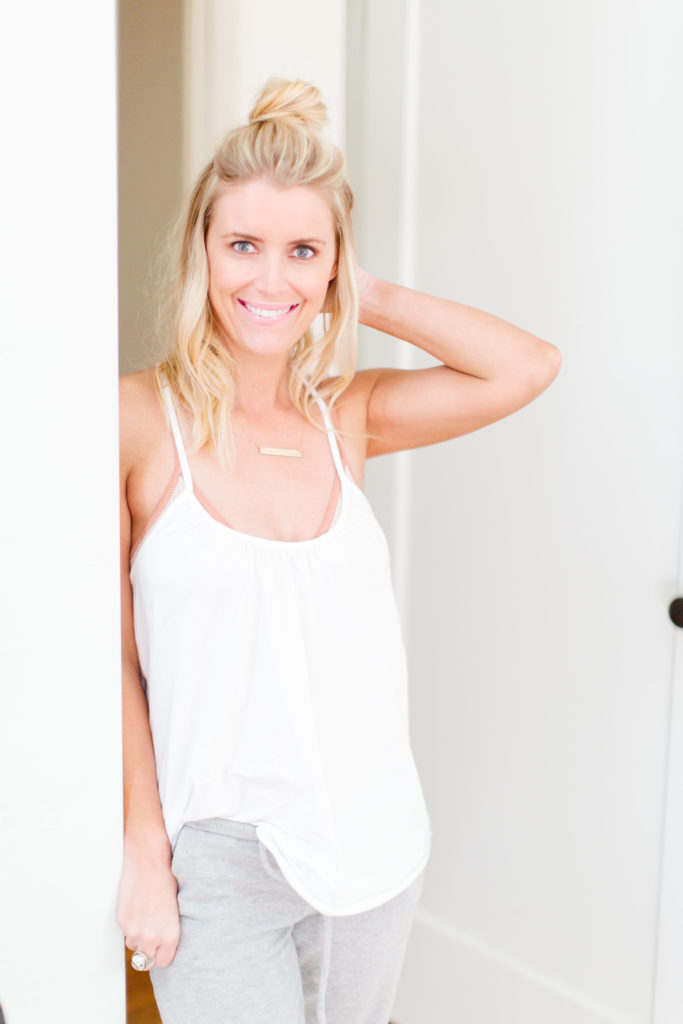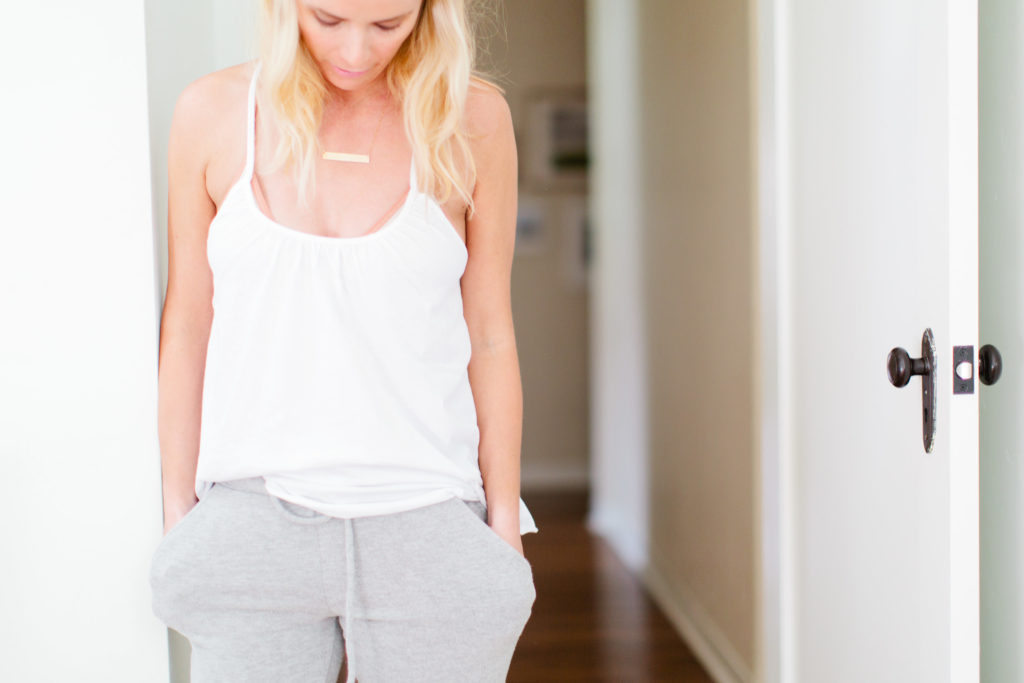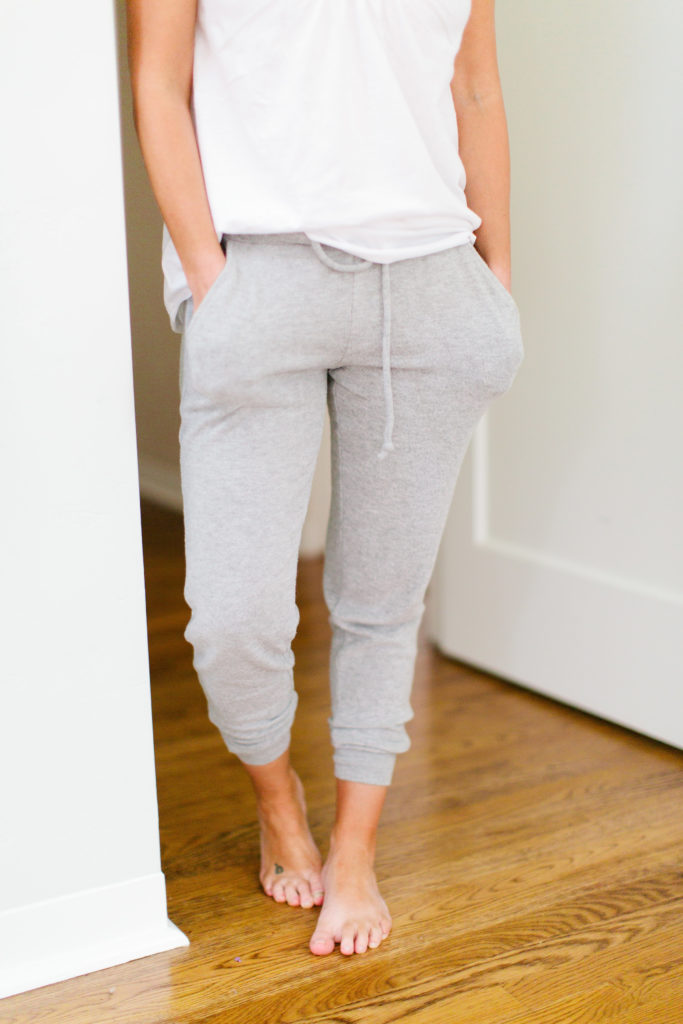 The rest of Abby's outfit is kept simple with a white tank and a really cute bra (also by Chaser!) peaking out underneath.  A little bit of cozy and a little bit of sexy… Meow!  I think Mike will love cuddling with her on the couch!!
My plan with my hubs is to do a day date this Valentine's Day.  We aren't ones to go for the hustle and bustle of a holiday night out so we're keeping it simple.  I loved this off the shoulder top by Chaser, it's something I can wear now with denim and through Spring and Summer with some shorts.  Since we're going casual for Valentine's Day I wore my trusty checkered Vans, always a good accessory!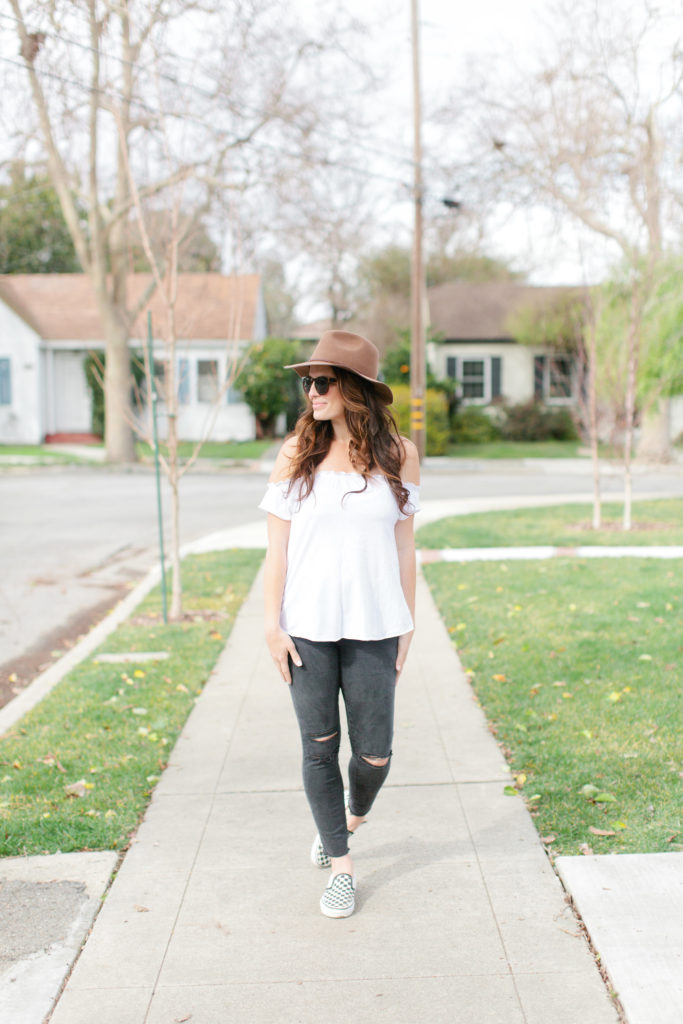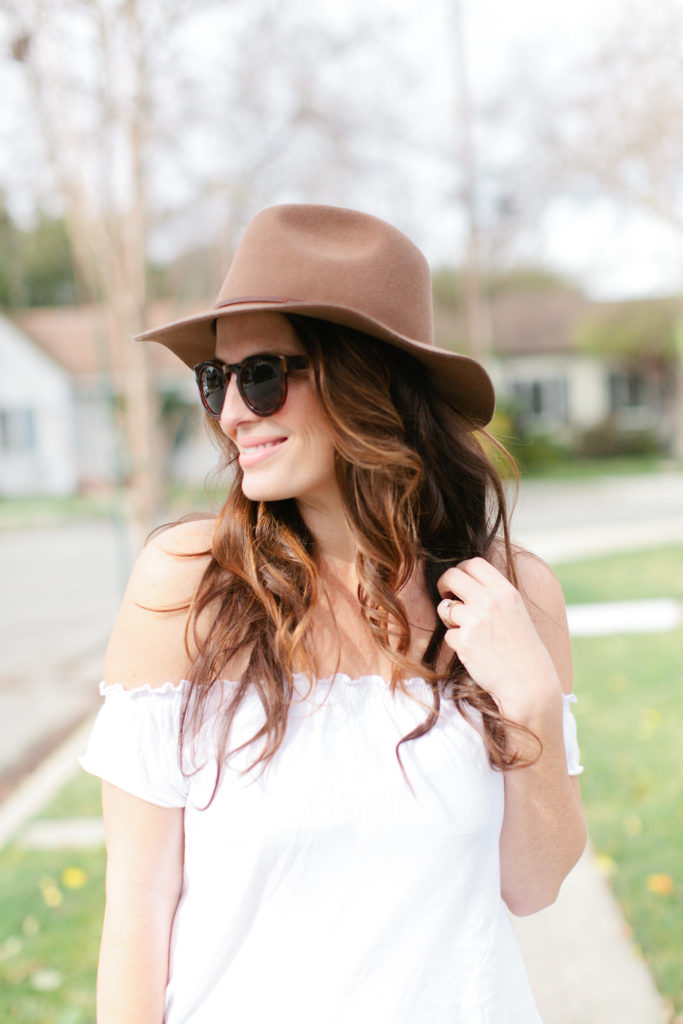 I'm also sporting my favorite Brixton hat and Wyeth Sunglasses.  Two staples I can't live without and add some flair to any outfit.  If I'm being honest my husband doesn't love me in hats, which is super annoying because I love them!  Haha!  Good thing he's married to me so I can do whatever I want… Hehe… I also got this little shawl from Chaser that I've been wearing a ton, super easy to throw on when it's a little chilly!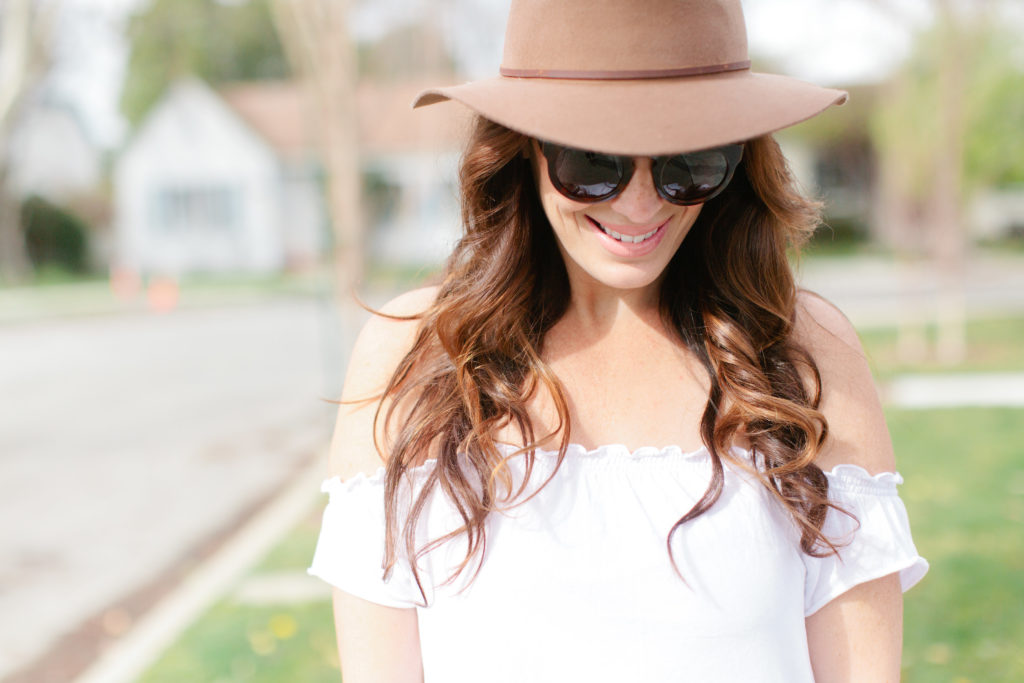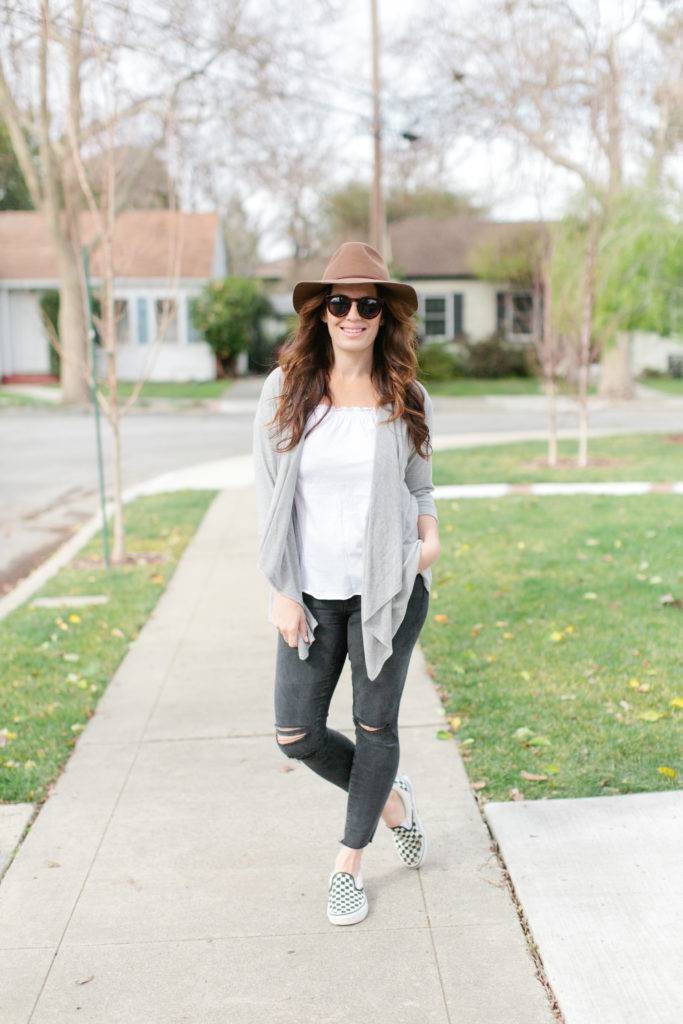 Leah
Last but not least is fancy pants Leah, who is going all out and doing it right with a Valentine night out!  Doesn't that sound amazing?  A night out with your husband, just the two of you without any distractions, aka kids?  With three little ones I think Damon and Leah deserve this night out the most of all!  Leah chose a pretty silk dress from Chaser, yes they have silk dresses in their collection pieces, and she is a total babe!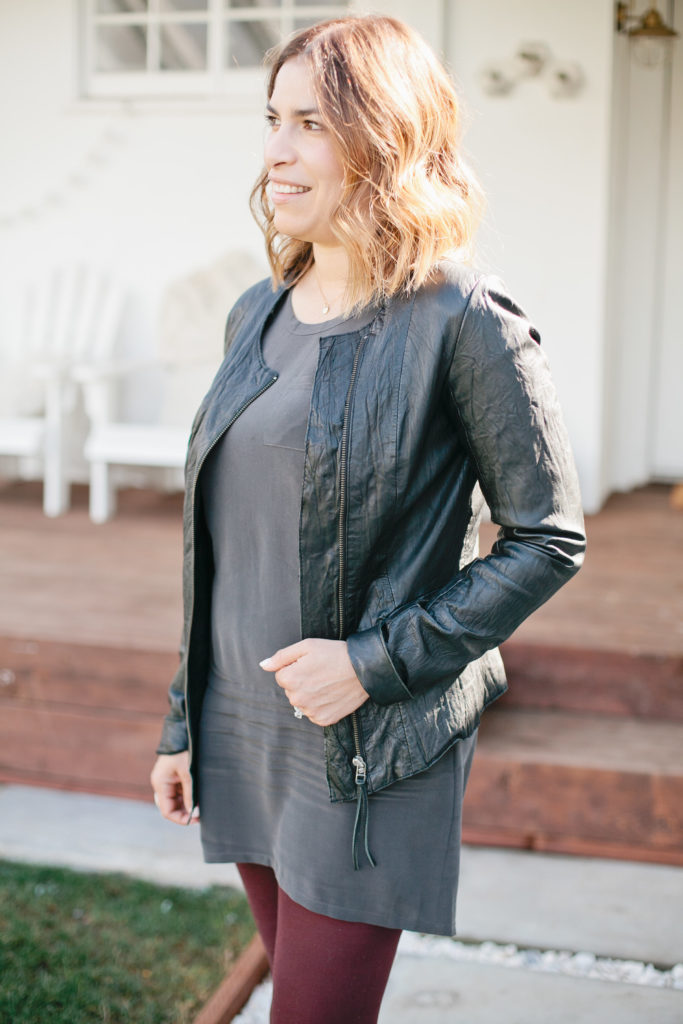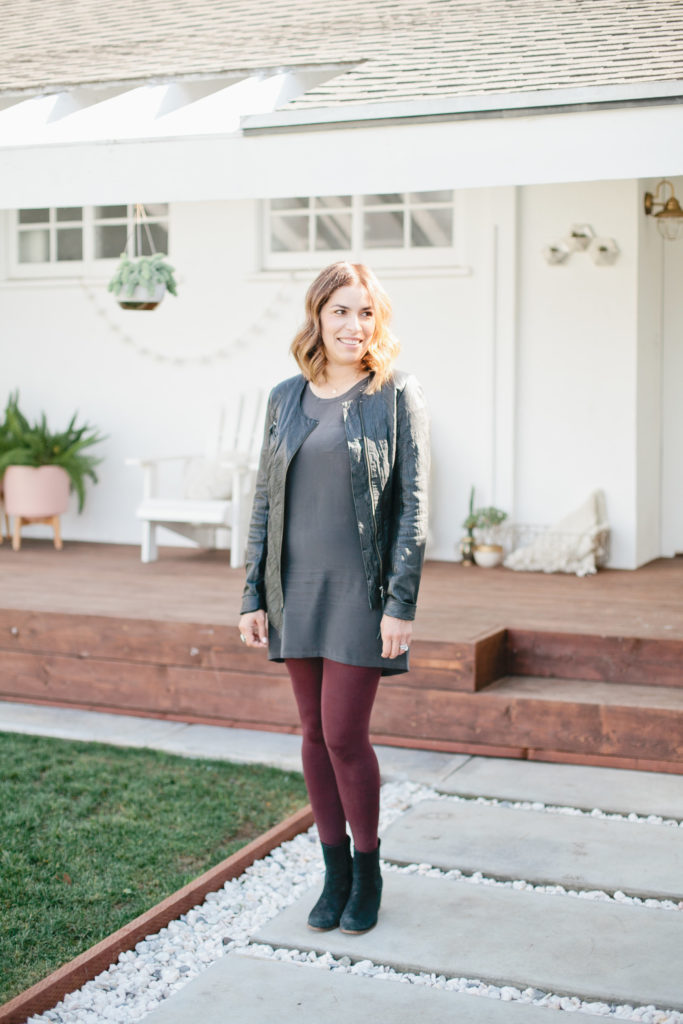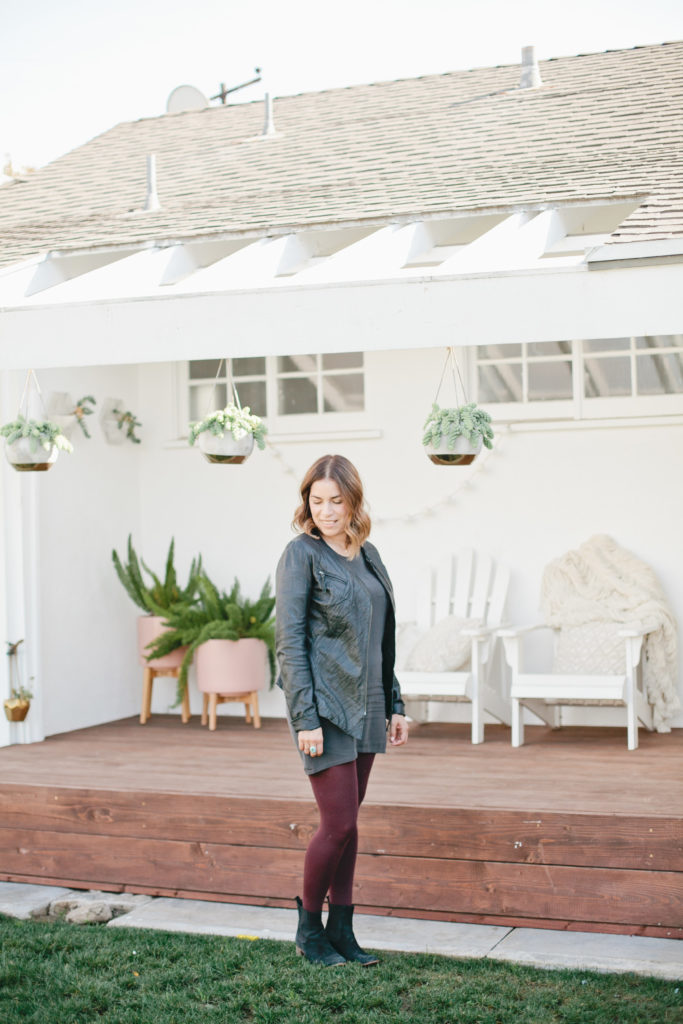 Leah paired this pretty grey silk dress with some burgundy tights, booties and a super cute leather jacket. All the makings for a real cute date night out with the hubs.  I'm sure Damon will be totally fine for paying for the babysitter to go out with this foxy lady!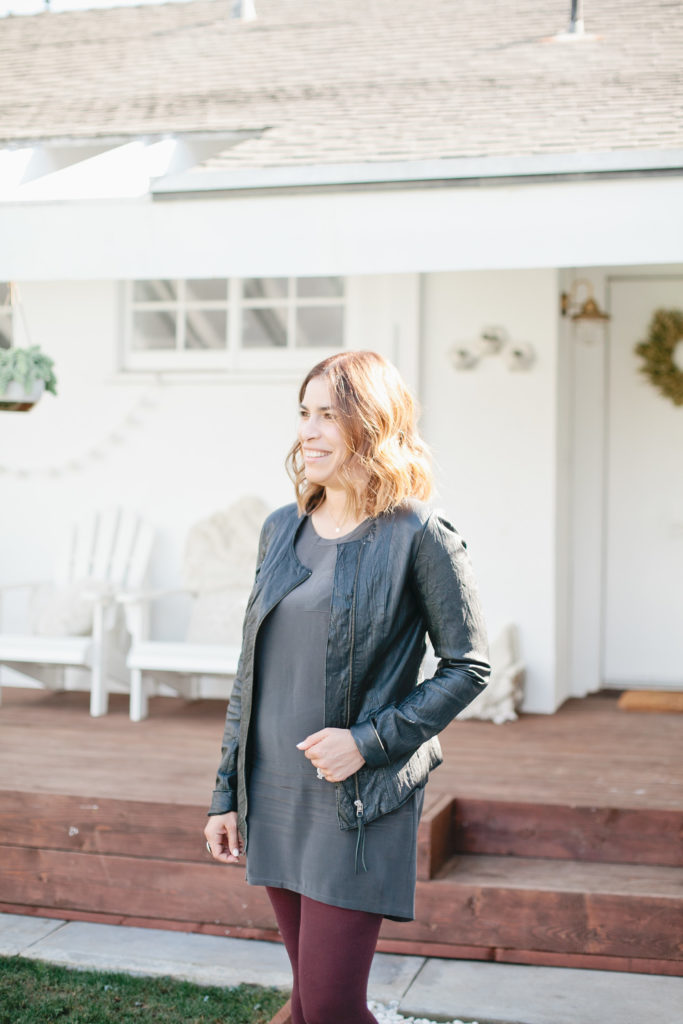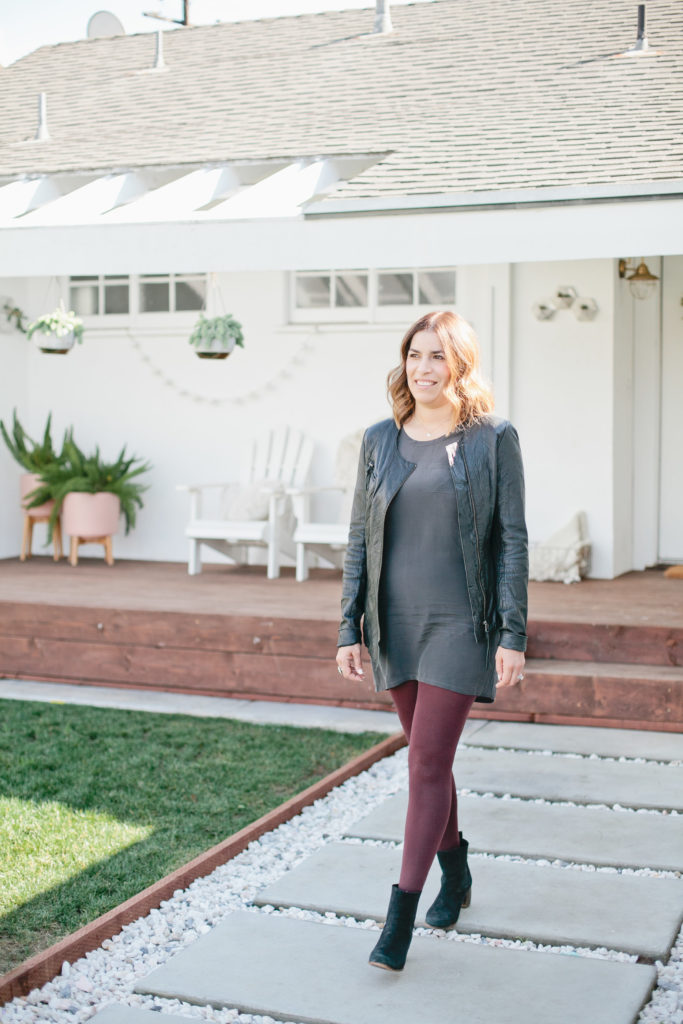 You can shop all of these looks below!!  Don't forget to look your best for whatever your Valentine's Day plans are!
xx
Jacquelyn