With Valentine's Day right around the corner, it's time to find that one perfect dessert to charm your loved one. I like to find new recipes each year unless it's a house favorite. This year, with my husband gone during the week, it is all about the kids- and me of course! Valentine's Day is one of the holidays I love to indulge in some cream and sugar, and what is better than a grapefruit posset?(warning: lactose intolerant comrades, plenty of pills by your side)
What is grapefruit posset you ask? It is a cold dessert made from thickened cream, typically flavored with lemon, a creamy custard that dates back to medieval Britain. So really it's a fancy way of saying pudding. Instead of the traditional flavor of lemon, I'm using grapefruit to have the dessert be a pretty pink color, perfect for Valentine's Day. I got help from my handy helper, Dylan my six-year-old. This grapefruit posset dessert is a great activity to make with your kids, and very easy to make with only having a couple of steps.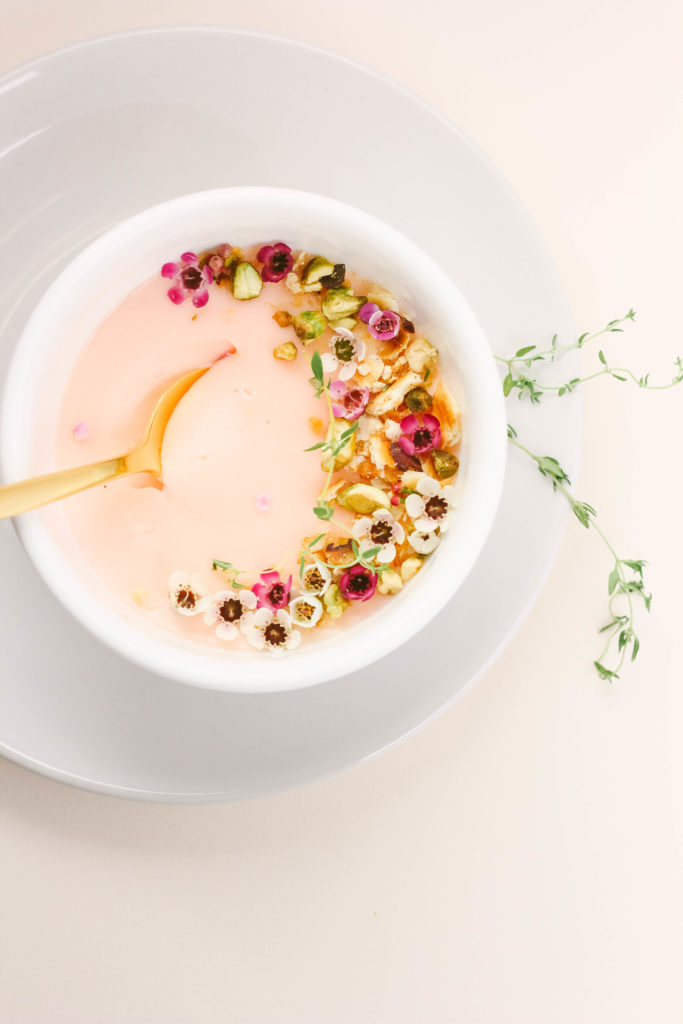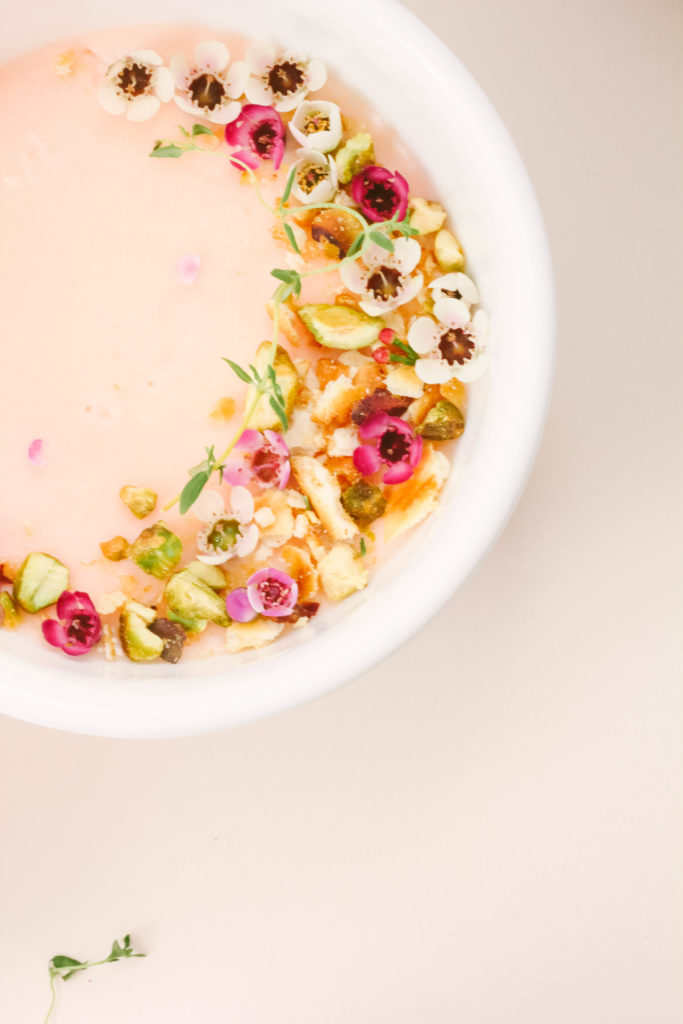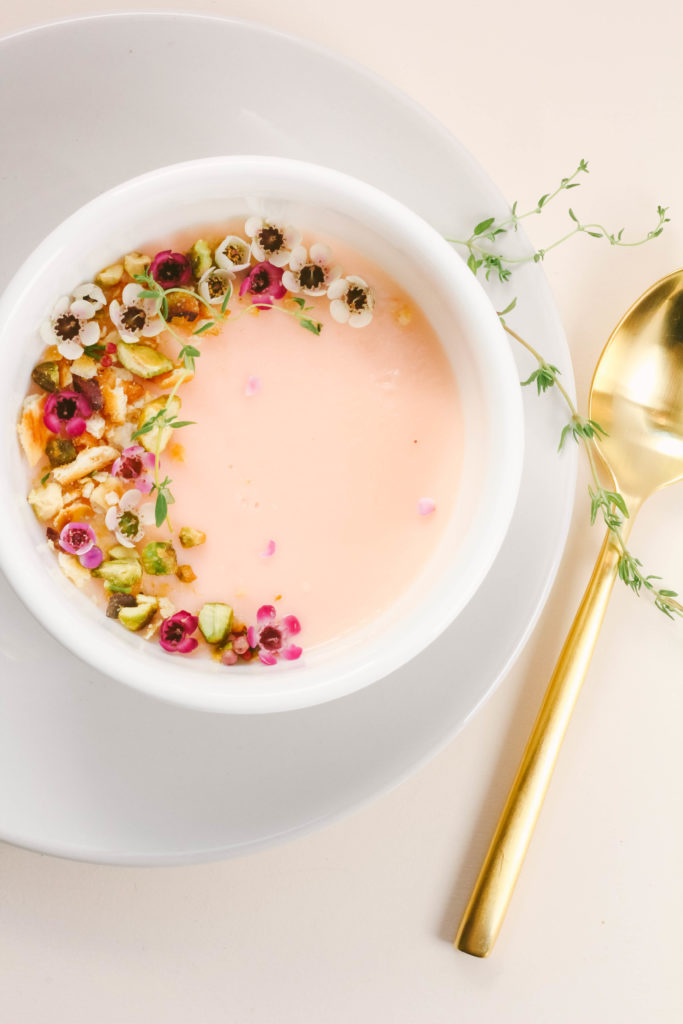 Grapefruit Possets
makes four small bowls 
 Possets
2 cups heavy (double) cream
1/2 cup (100 grams) sugar
1/4 cup (from 1/2 a grapefruit) grapefruit juice (feel free to use another citrus like lemon, orange, or lime)
a drop of red food coloring (to add pink)
Ritz crumble
1/2 sleeve Ritz crackers, slightly crushed
Three tablespoons butter
big pinch salt
Two tablespoons sugar
One tablespoon milk powder
Garnish
chopped salted pistachios
thyme leaves
softly whipped cream
Make the possets: place the cream, sugar, and a drop of red food coloring (just one) into a small saucepot and bring to a boil. Stir continually to prevent a skin from developing. Boil for 2 minutes.
Remove from heat and stir in grapefruit juice; set aside for 5 minutes. The grapefruit posset will begin to thicken.
Place four small (3/4 cup capacity) bowls or ramekins on a baking sheet. After 5 minutes, pour the grapefruit posset mixture into the ramekins and set in the refrigerator to set, at least 8 hours. I do this overnight, this way it's all done prior.
To make the Ritz crunch, melt the butter in a large nonstick skillet.
Add the sugar, salt, milk powder, and Ritz crackers and stir until all the butter is incorporated. Continue to stir and toast until it begins to darken slightly gently; about five more minutes. Remove from heat and allow to cool completely. They can be stored in an airtight container for up to a day. I like to make this the night before as well.
Finish the grapefruit possets, garnish each with a sprig of thyme and a few chopped pistachios; top with Ritz crunch and softly whipped cream.
A beautiful delicate dessert to help you show your love.
xx
Abby