We are approaching Valentines day pretty quickly here and I don't know about you but when I think of  love day, all that comes to mind is flowers and love notes.  Have you decided the types of flowers your gonna get for your loved ones?? We picked one of our favorite florists to help us out in this department. Flowers by Mae Mae whipped up this pretty arrangement…
All photos by Megan Welker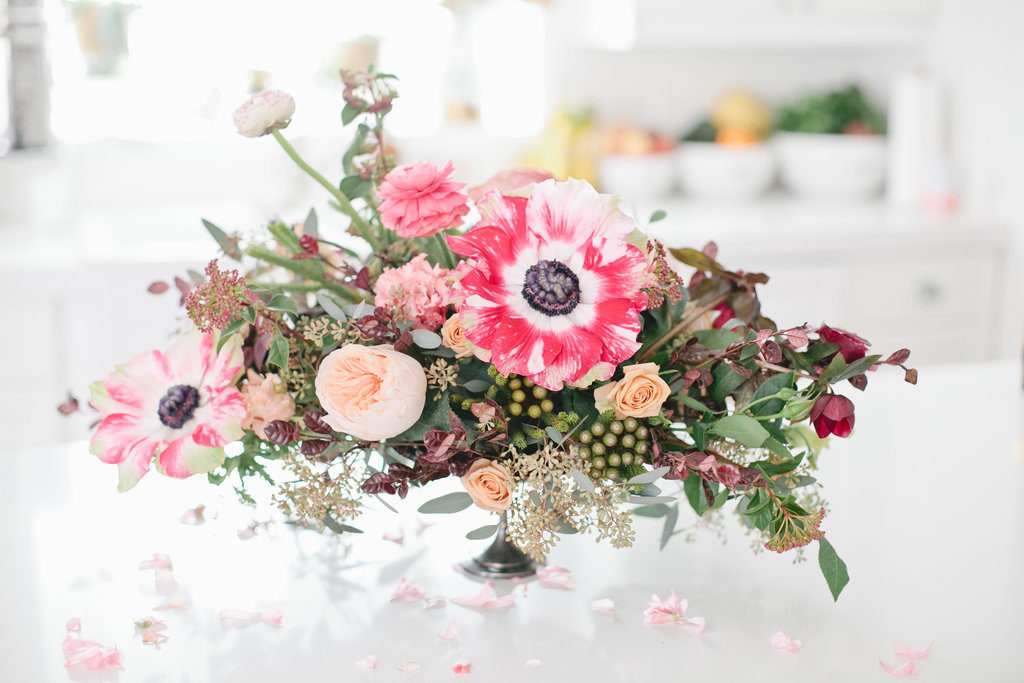 I love the mix in colors of red, pink and blush. Now if my hubby brought this home I would be smitten!! Or if you picked it up for your mom, she would have all the heart eyes.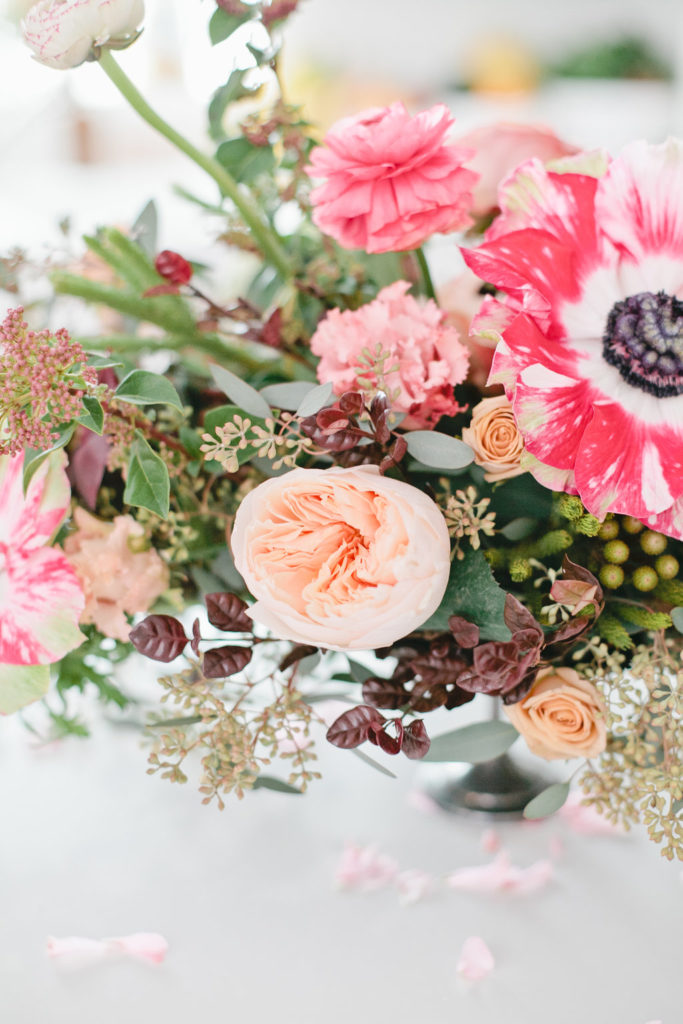 There is nothing like a beautiful arrangement that tells someone how much you appreciate them, and the love you share for each other.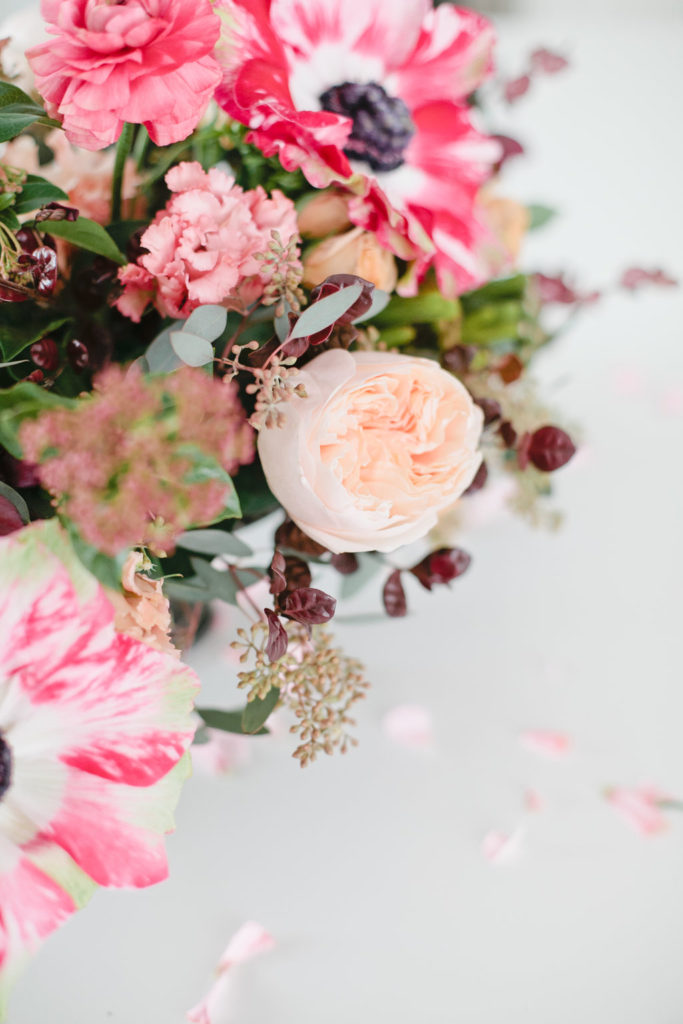 This blush rose is one of my favorites!!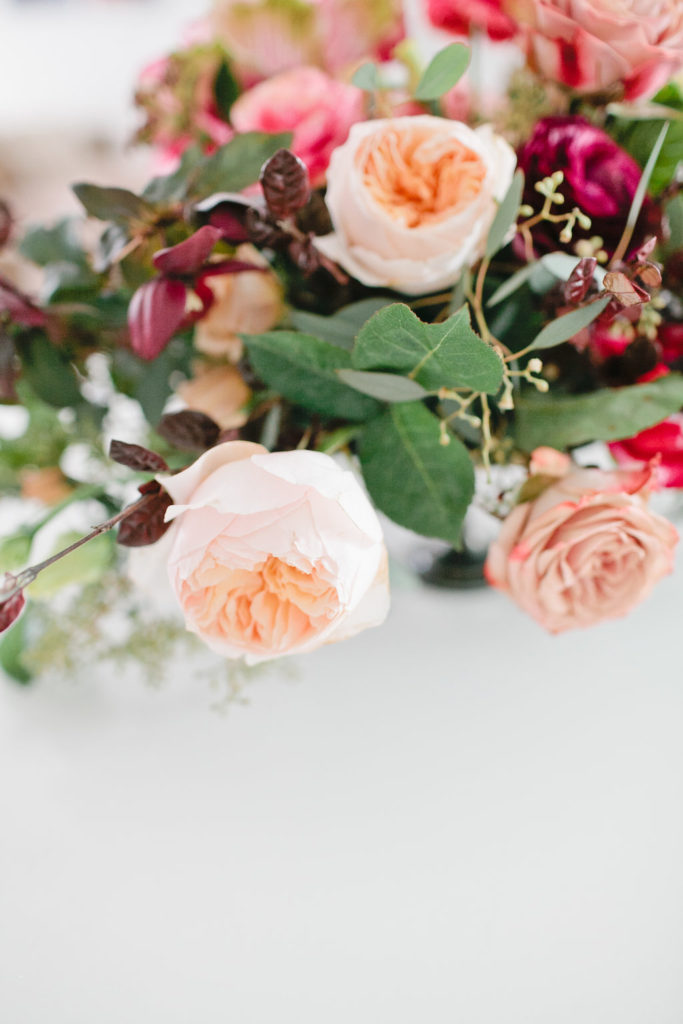 Megan will be getting super busy here in the upcoming weeks with custom orders for her clients, so if you like what you see, make sure you get your order in!!
Here's another close up before we move on to the floral compliment…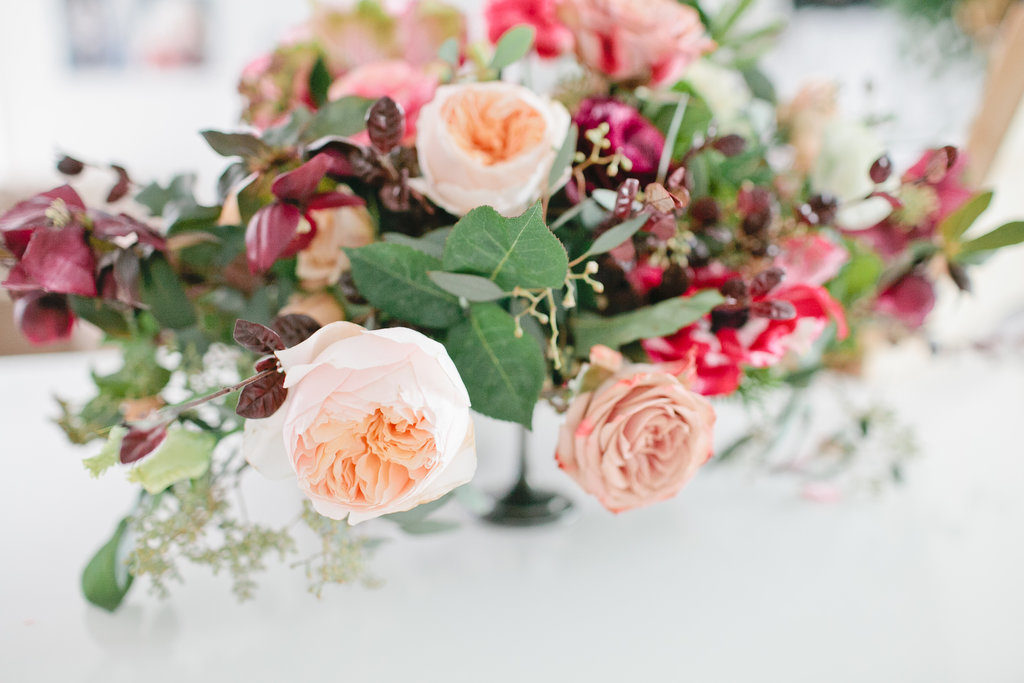 So as I said before, nothing goes better with flowers than a love note from the heart.  We asked Cindy from Blot and dot to make up some cards with her pretty writing to show off your feelings in the best way.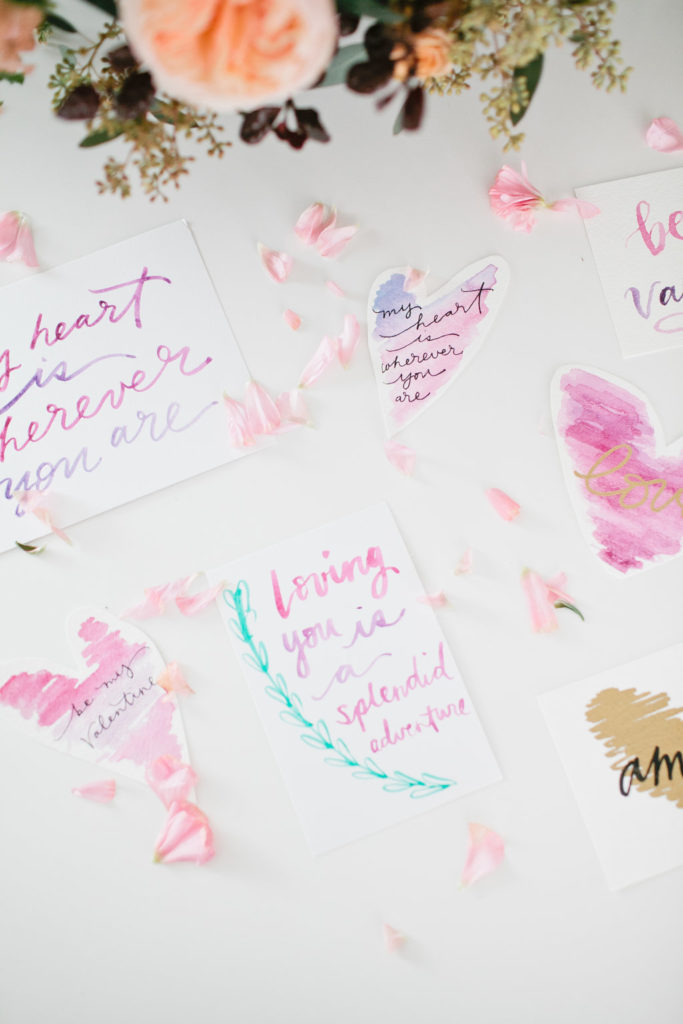 Love all the soft pink water color vibes here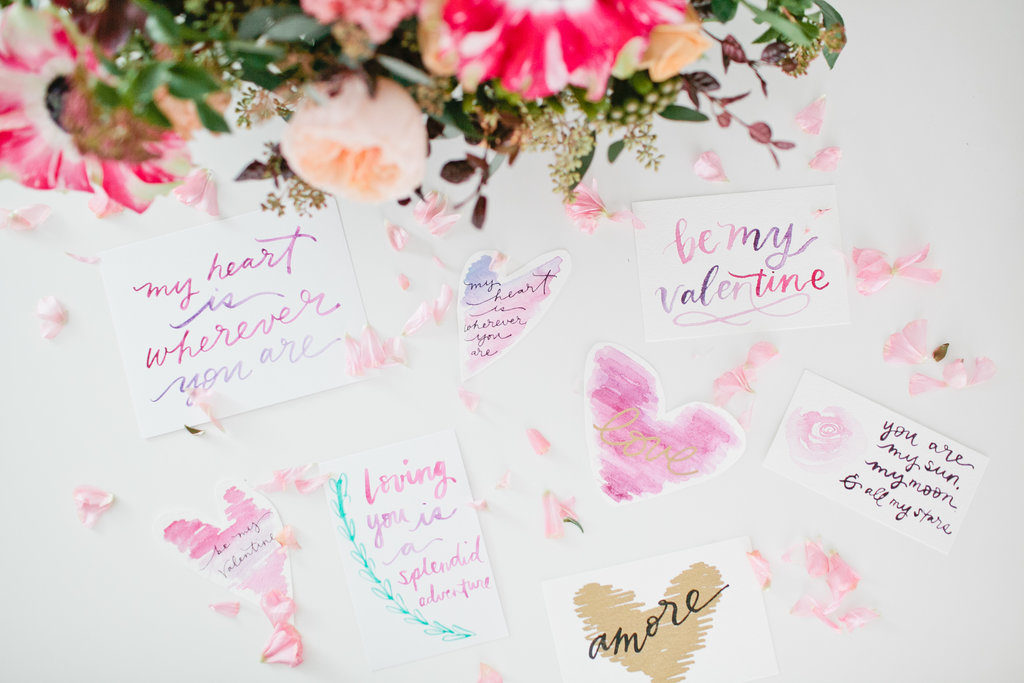 A pretty overview of all her talents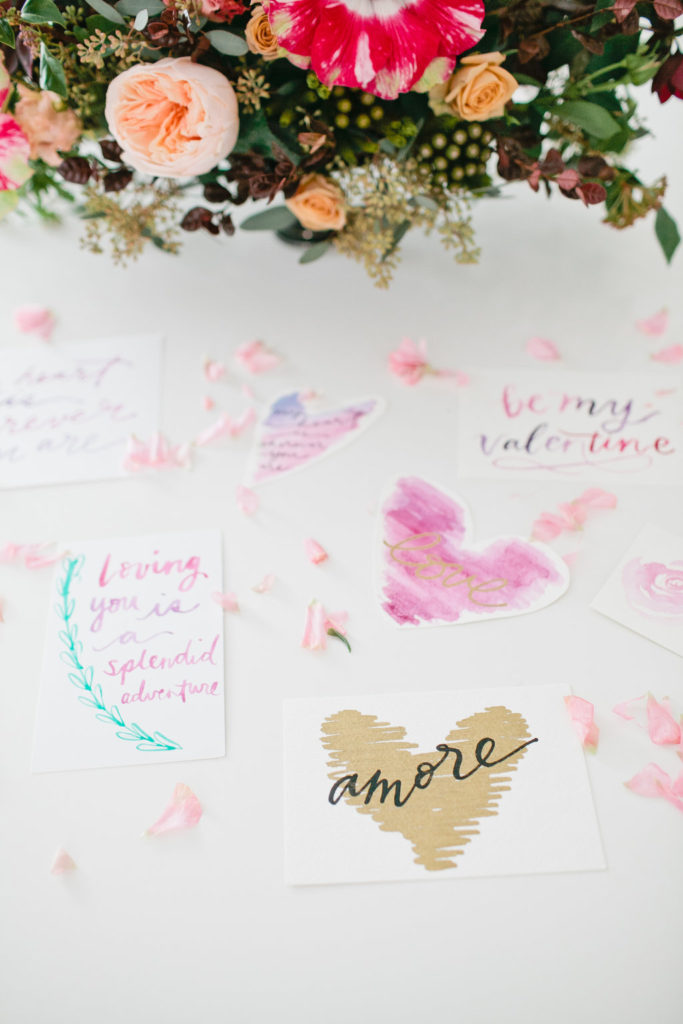 I also love this simple gold heart with the black amore … it's pretty unique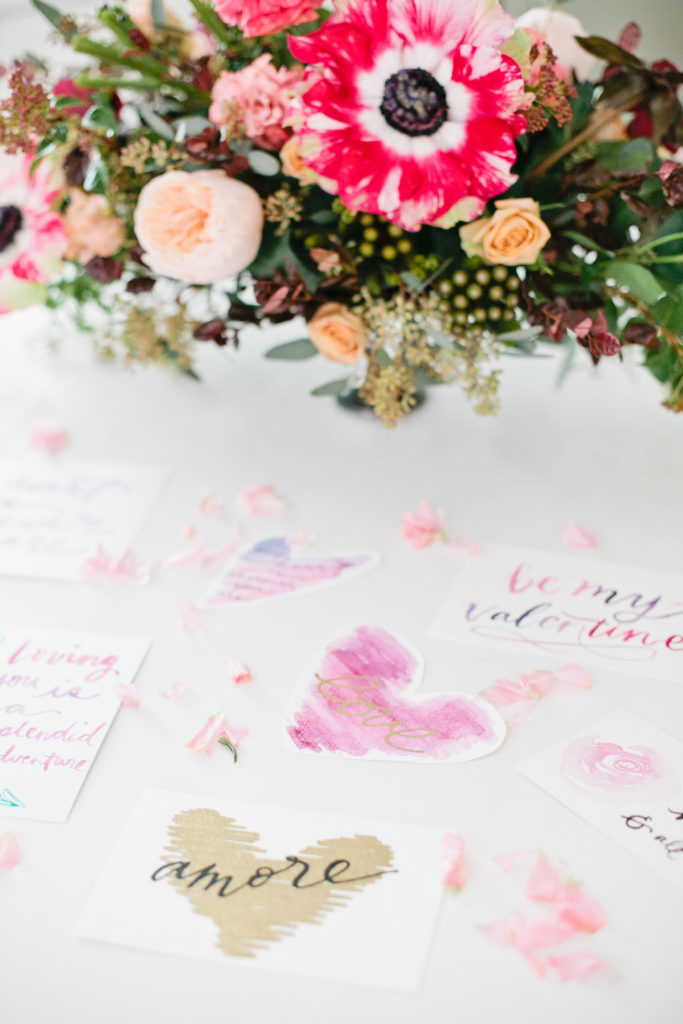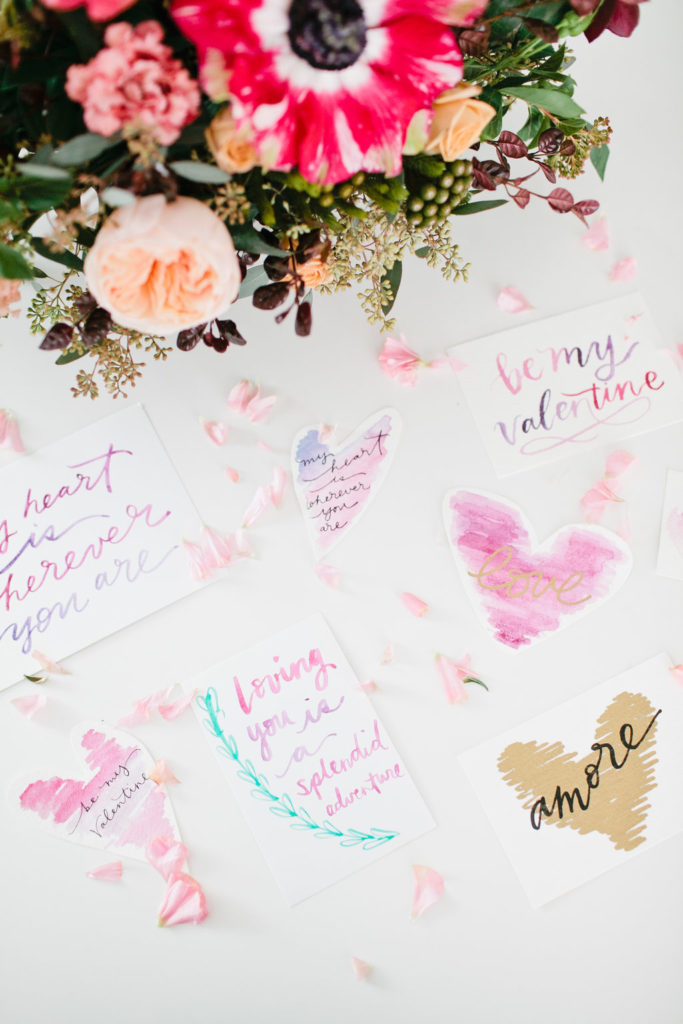 These cards with the flowers in the background are a pretty good combo.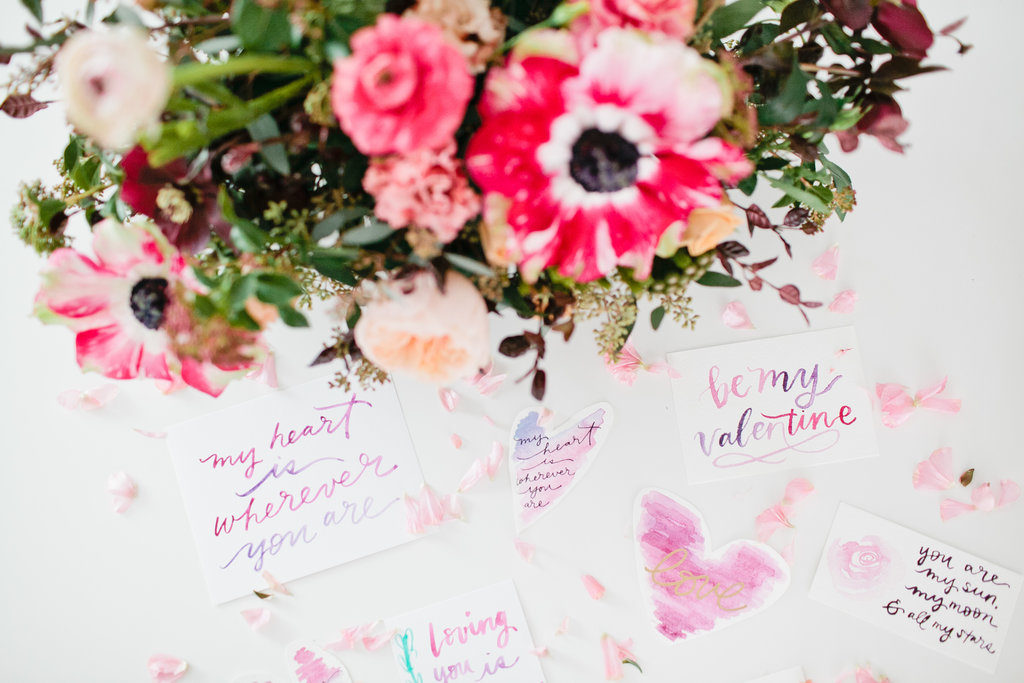 Here are more of my favorites..the classic be my valentine and love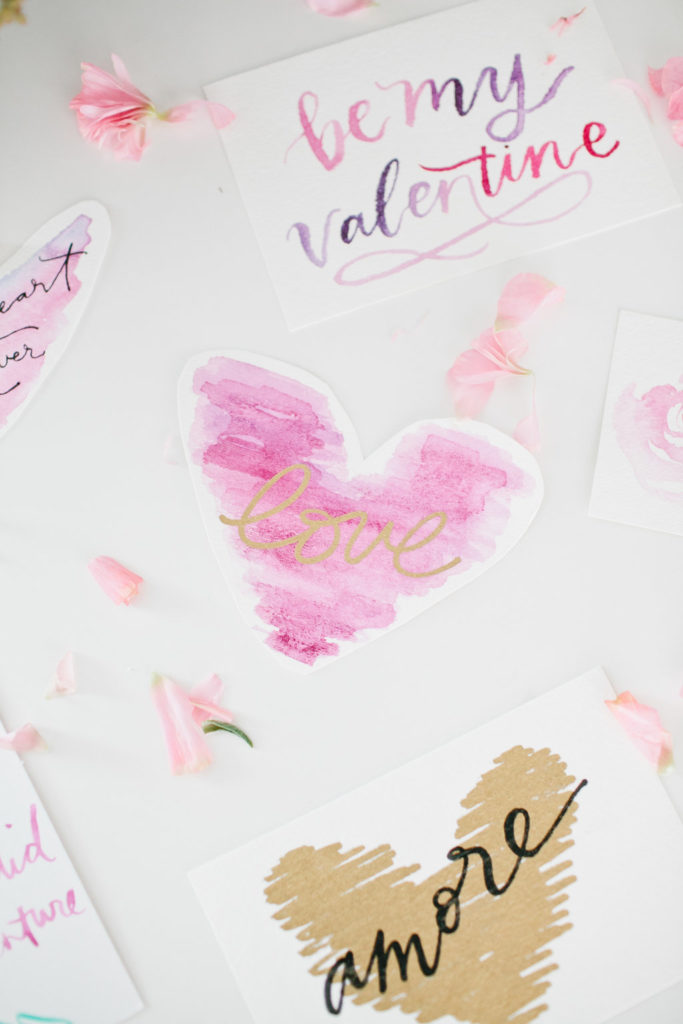 Then we had to integrate some unique sayings as well.  When you don't know what to say, these say it all for you.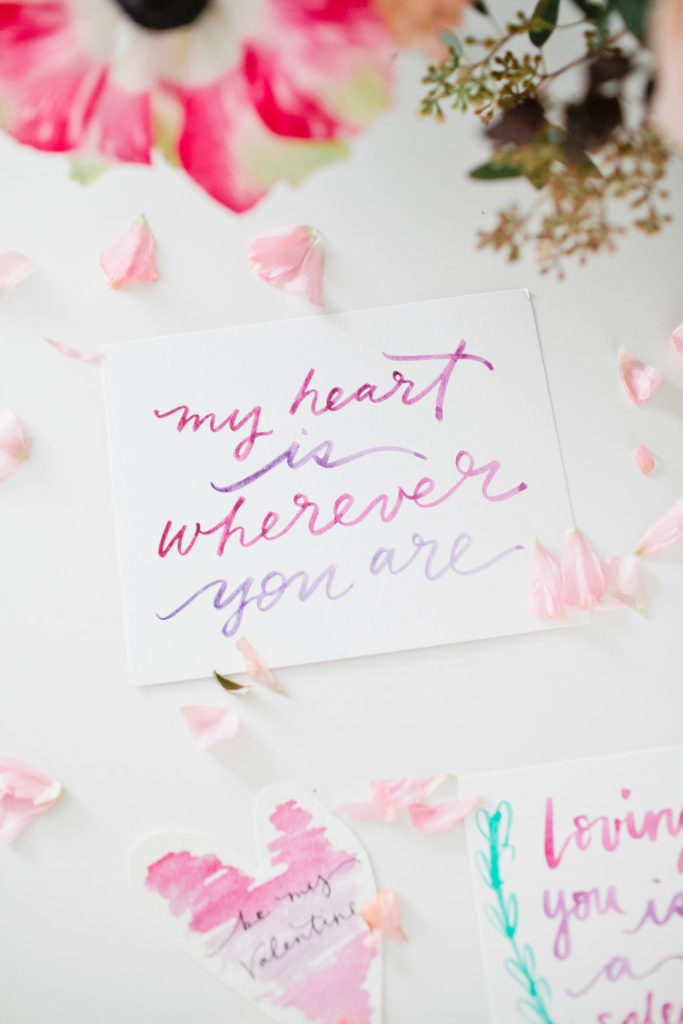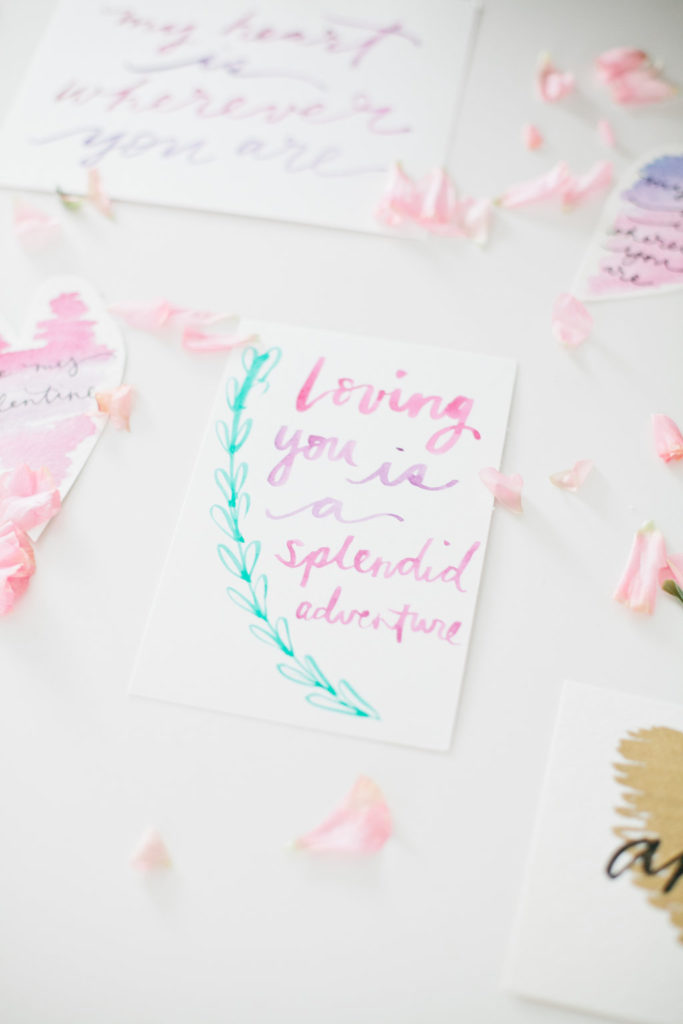 Ok this one is my favorite, My family will definitely be getting this one.  They are my sun, my moon and all my stars for sure!!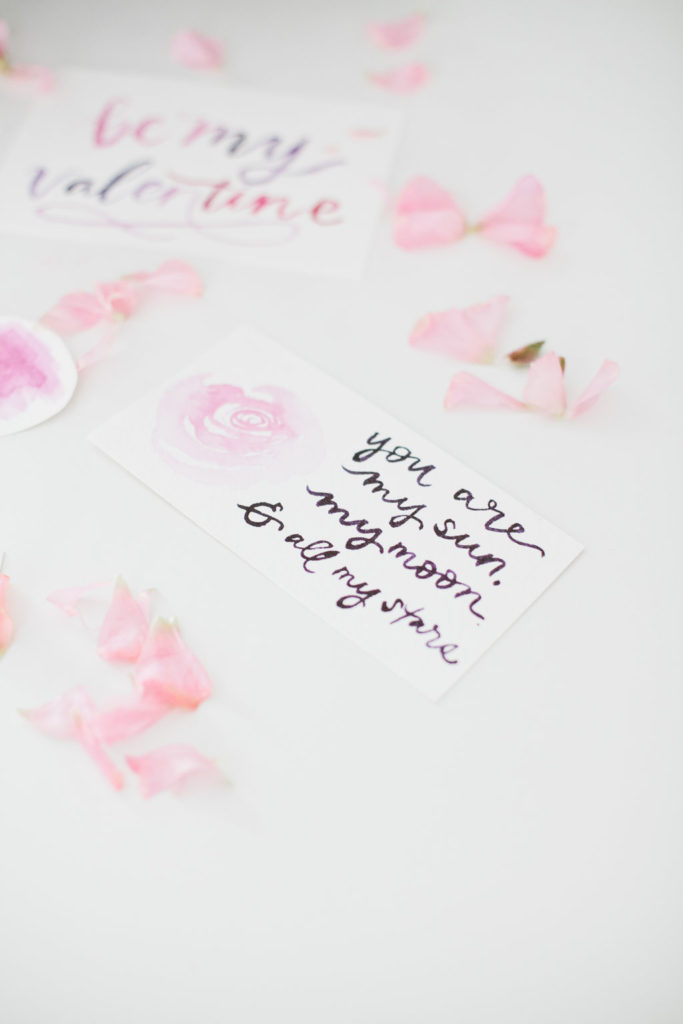 We hope we have inspired you once again to go out and get some flowers and love notes for your people in your life.  Your people that you love and can't live without.  The ones that you tell you love them day in and day out so Valentines day is really just another day right??  No way… it's a beautiful day to celebrate the best feeling in life…LOVE!!
Happy Vday!!
Xx Leah