With July being National Ice Cream Month and this coming Sunday being National Ice Cream Day, we had to throw a party!! Who doesn't love ice cream?! It has always been my favorite dessert, even as a kid. You could forget the cakes and pies, I was always about the ice cream. My favorite is mint chip, what's yours?!
When planning this cute shoot I went with soft pastel colors and it ended up so darn sweet. Not only did we have adorable decor but adorable little girls too! Keep scrolling to see all the photos from Mindy Tanimoto Photography.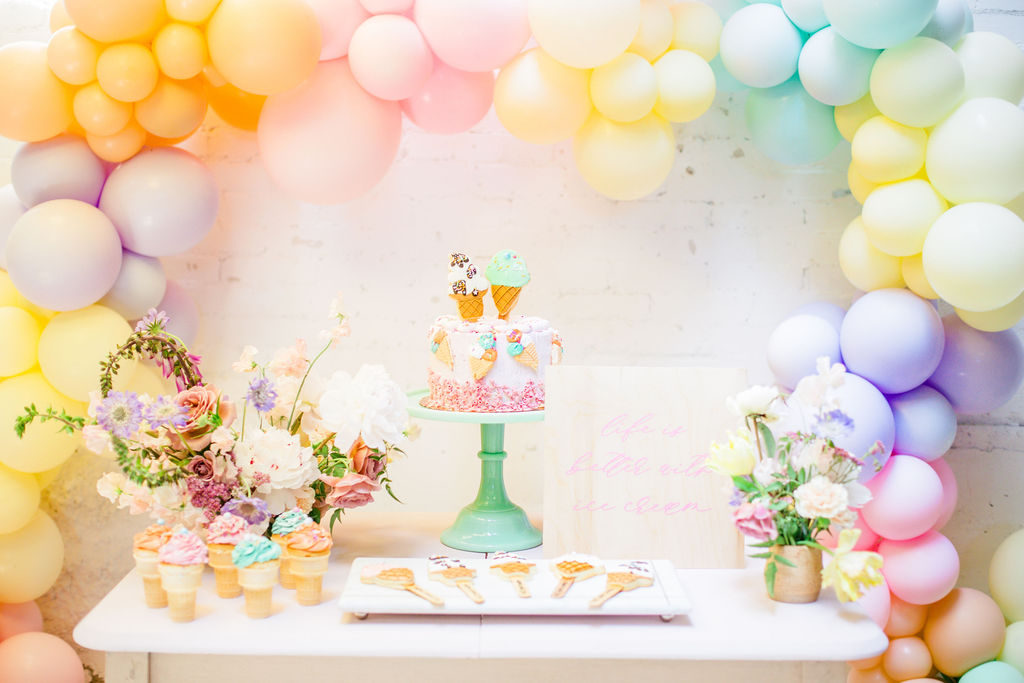 The prettiest balloon arch I ever did see! Such fun colors and they all look so cute together. What can I say, Ellen at The Pop Shop is incredibly talented! We added these honeycomb ice cream cones from Oh Happy Day Party Shop because they are crazy adorable…
The low table set up is one of my favorite for a kid's party and Sweet Salvage Rentals has so many options. I especially love her amazing pillow collection that we layered on the floor. The colors are perfect!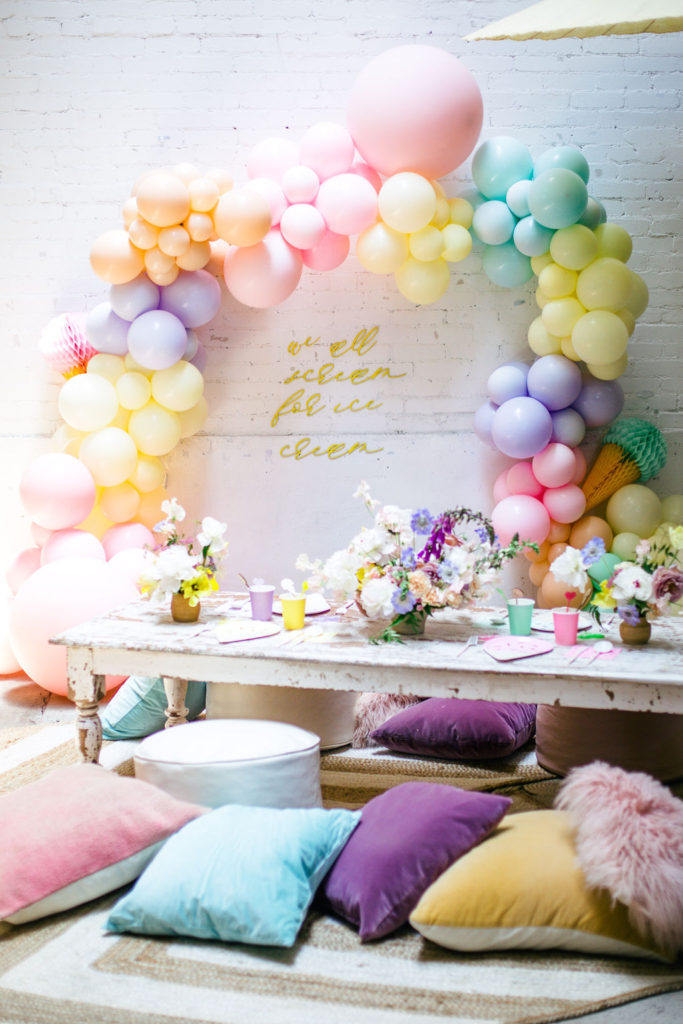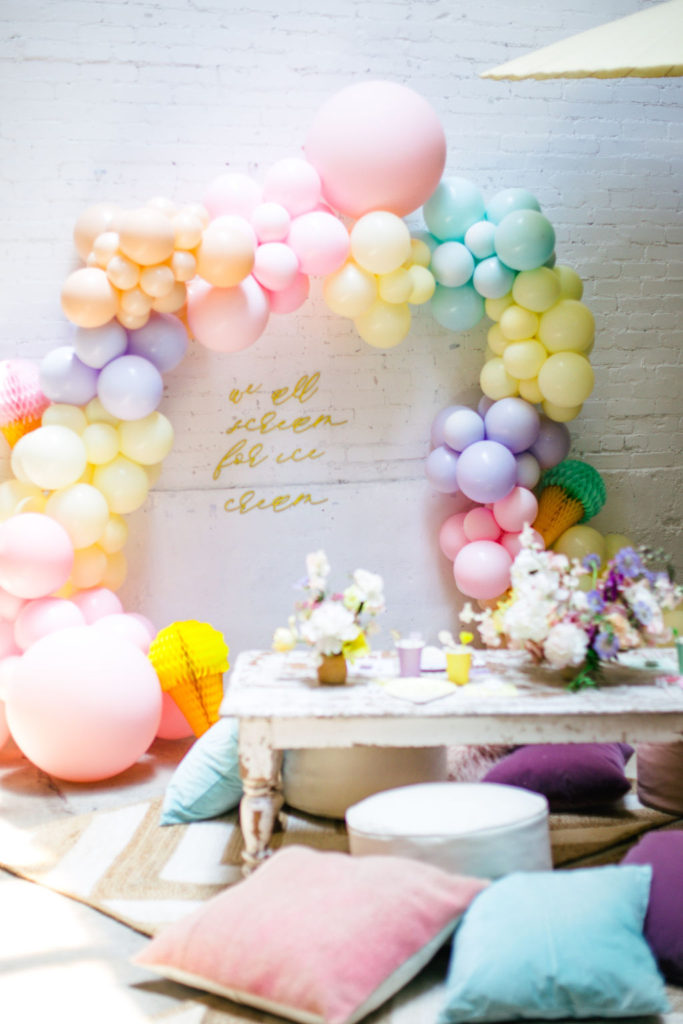 Loving our "We all scream for Ice Cream" sign on the wall by David and Leanna! It sets the tone for the whole party!!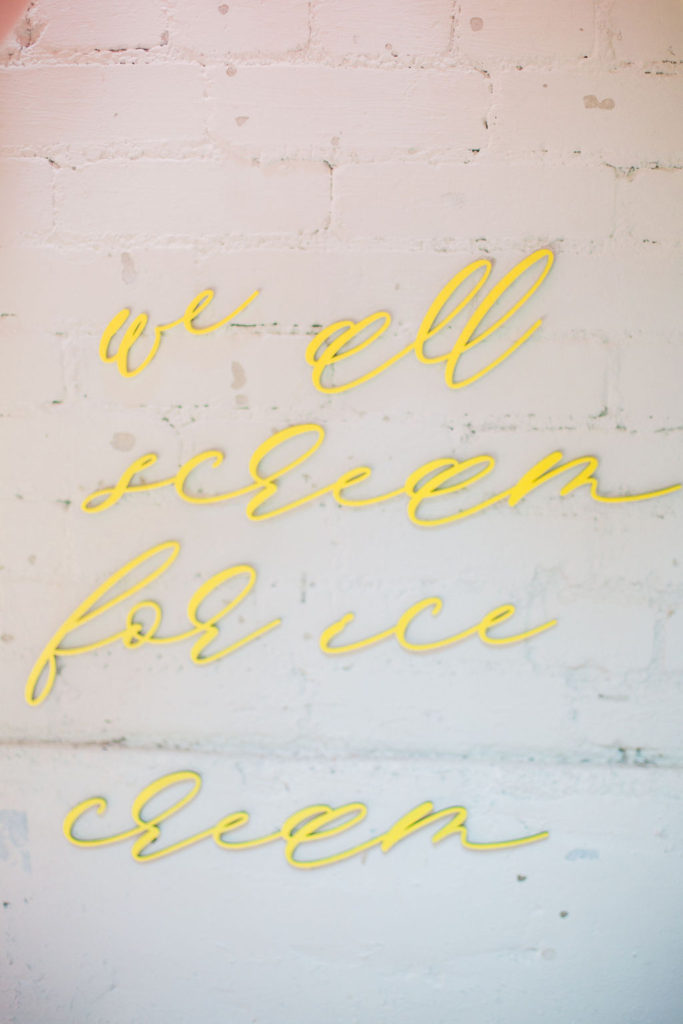 I love these sweet gelato plates from Oh Happy Day Party Shop. I used this set's colors as inspiration for the entire shoot. Plus, how can you not love all of the cute details from David and Leanna and the cookies from Frost Your Cookie?! Details are my favorite!!
They are all styled on Chasing Stone's beautiful Joshua Tree mat.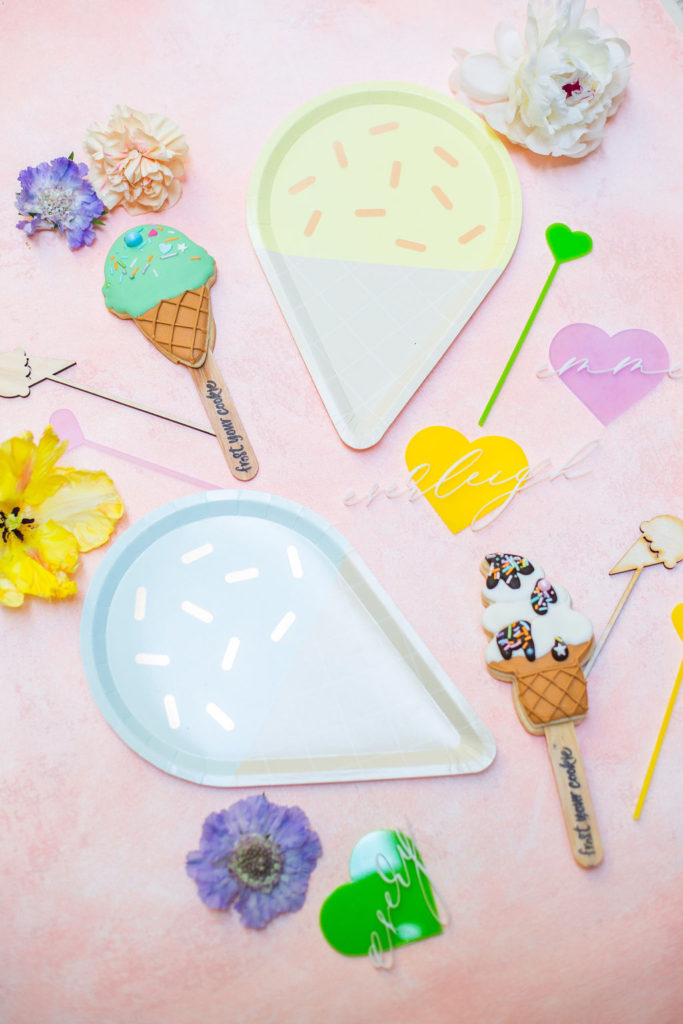 See how cute it all looks together on our table?! Just add the prettiest blooms from Not Just in Novels and you are set!!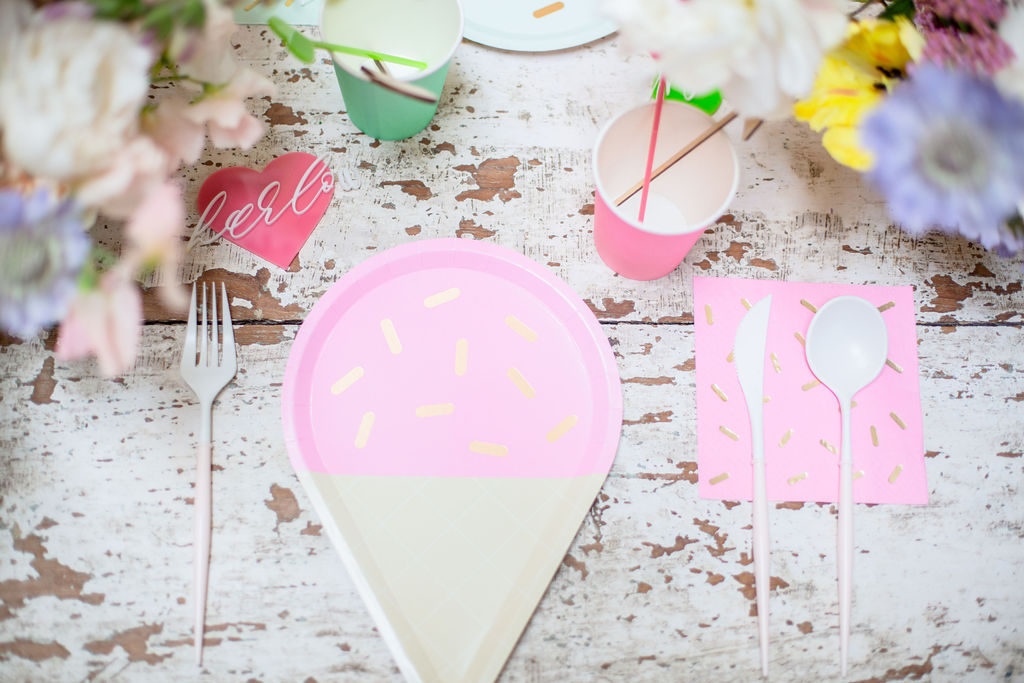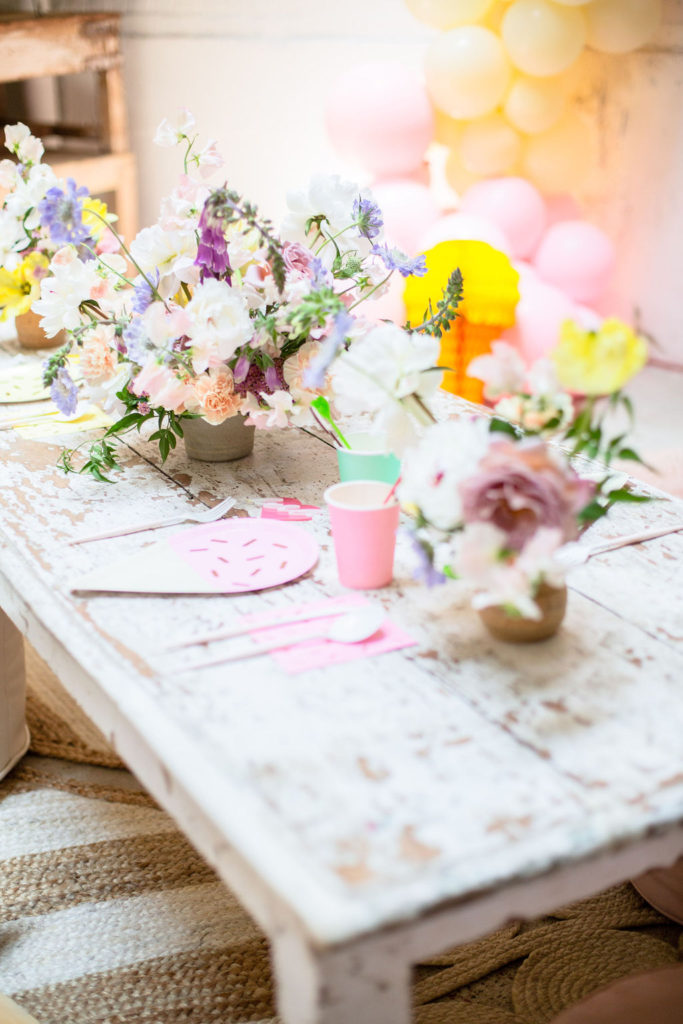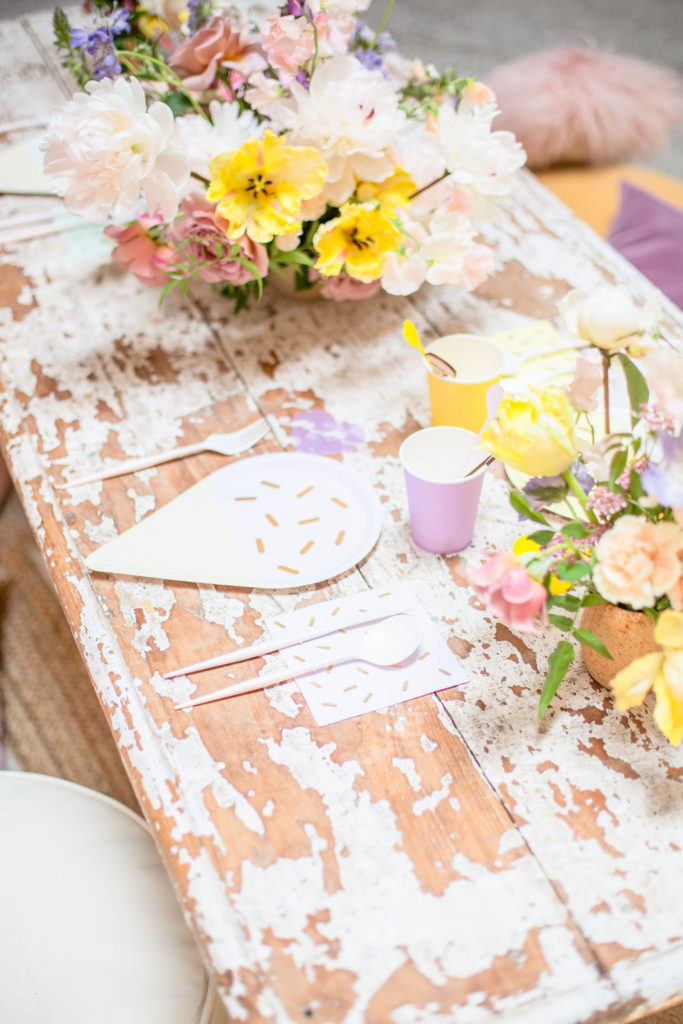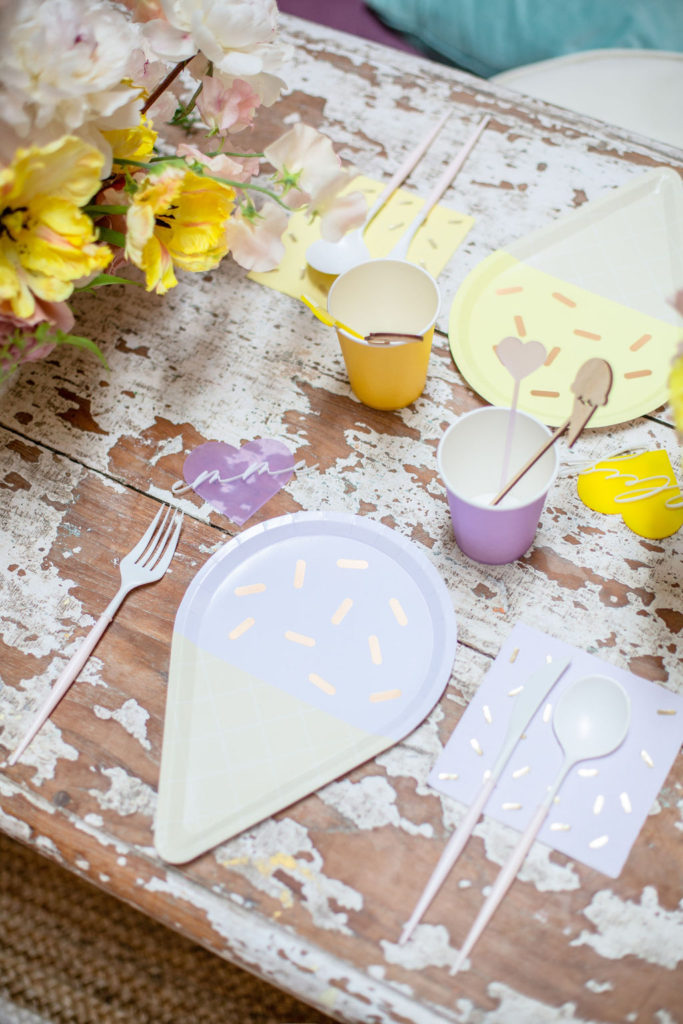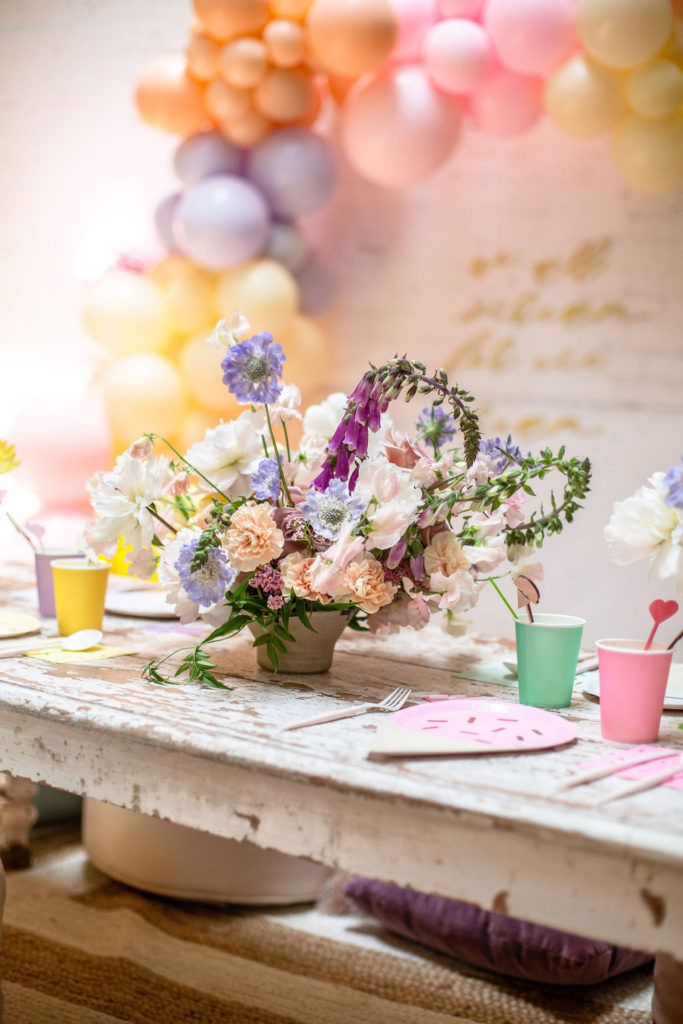 I'm a sucker for yellow, so this one may be my favorite!!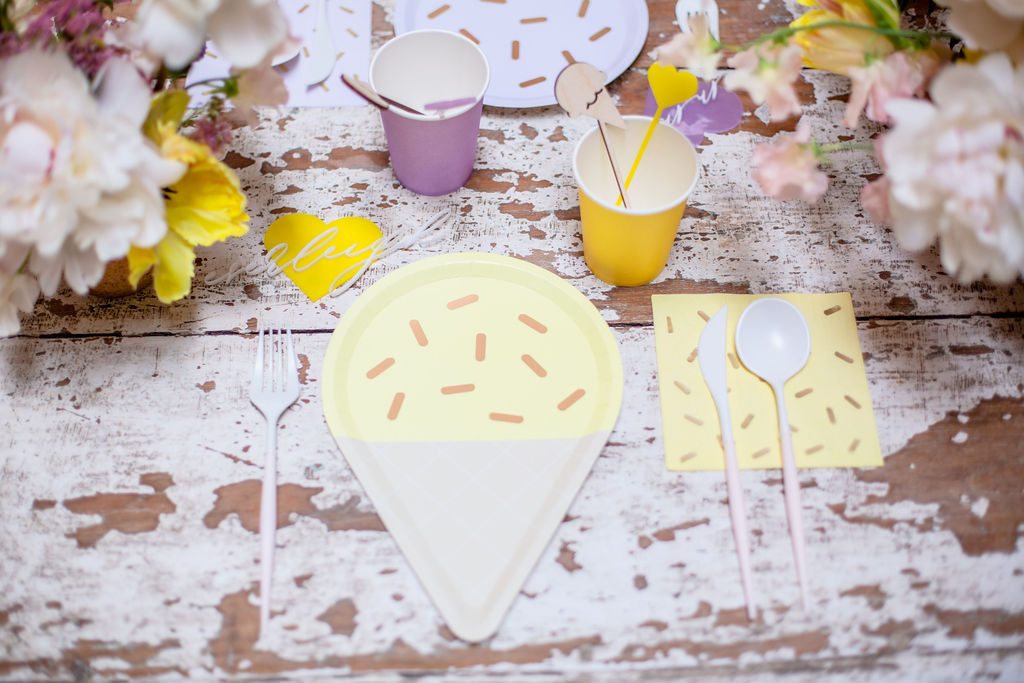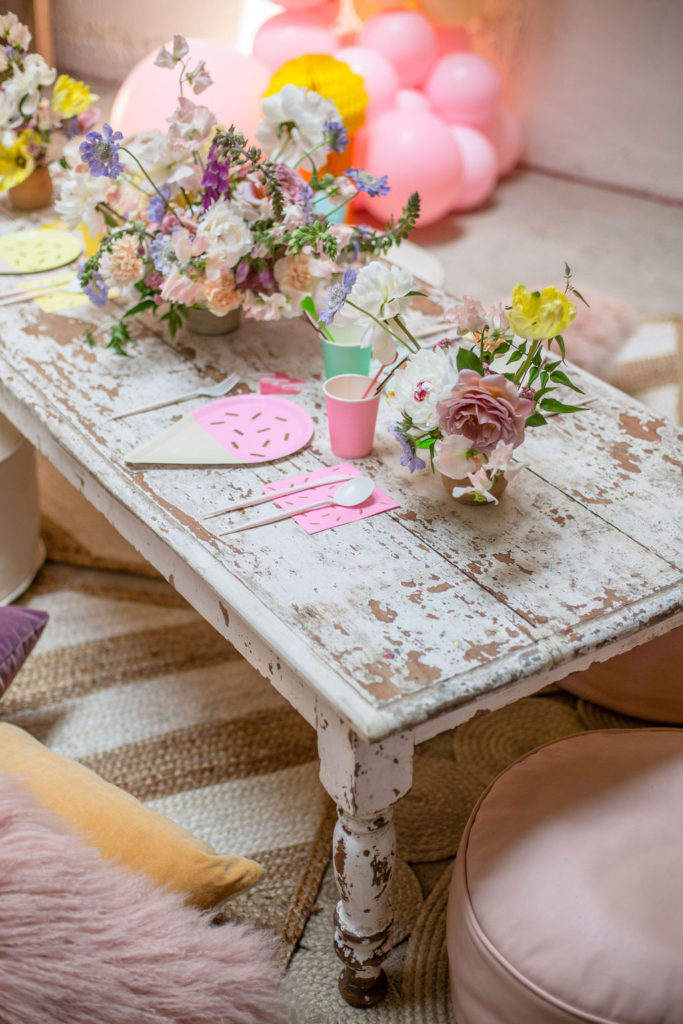 Now isn't this the prettiest little set up you ever did see?!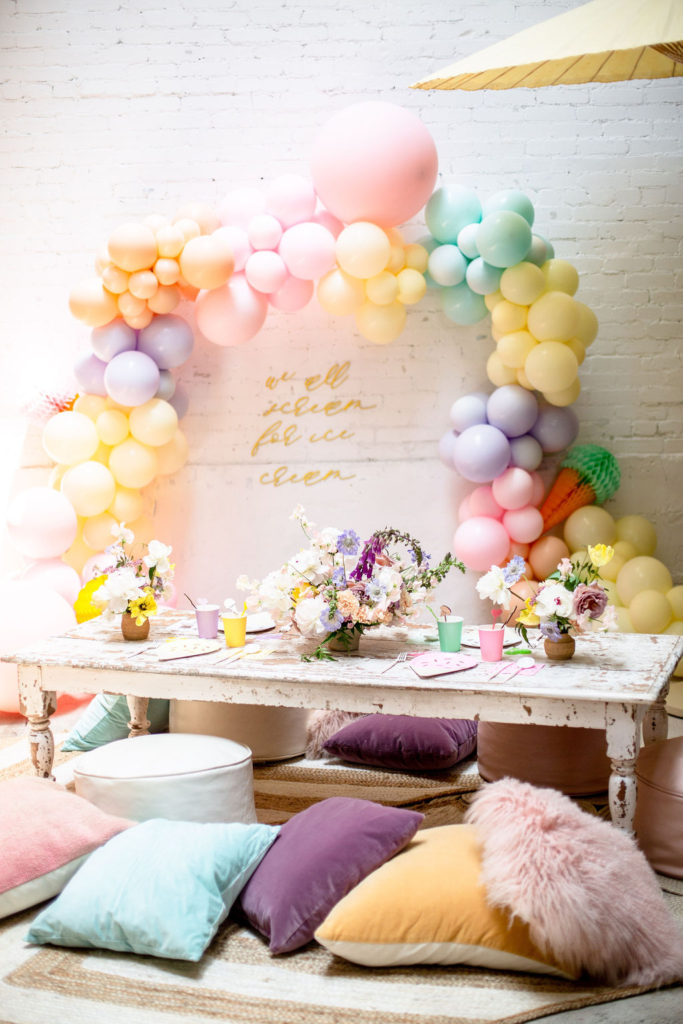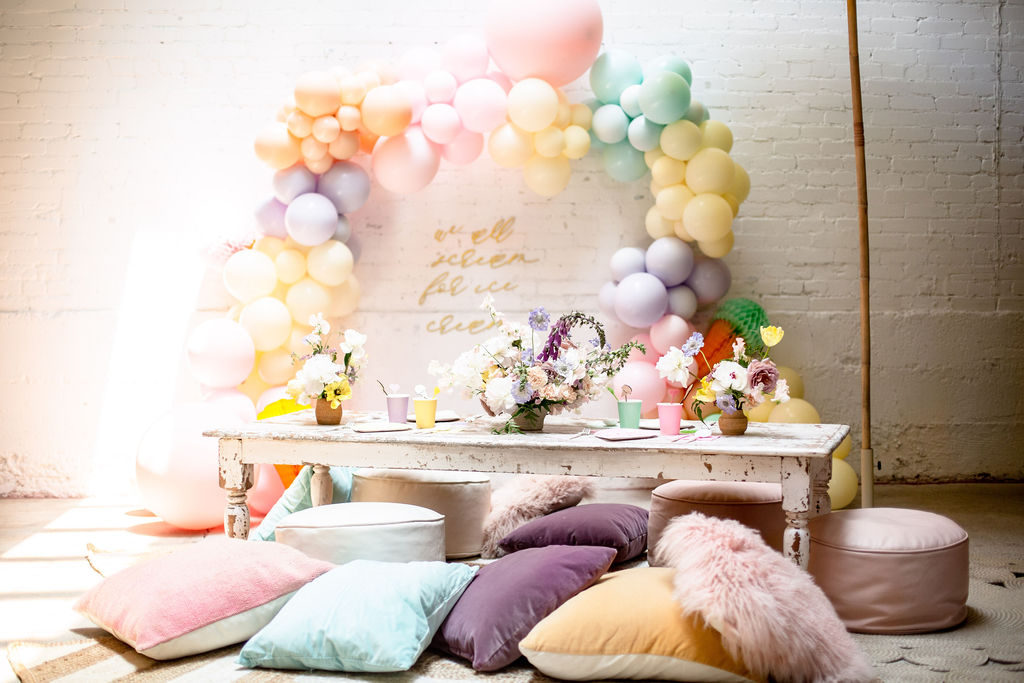 And now it's time to add in those cute little ladies I was talking about!!! I had the sweetest group of girls come to this shoot – all 3 and under! But they did so well and looked adorable dressed in Wild & Rae. I just discovered this cute line, they are local to us in Orange County. You must check out her collection, it's amazing!!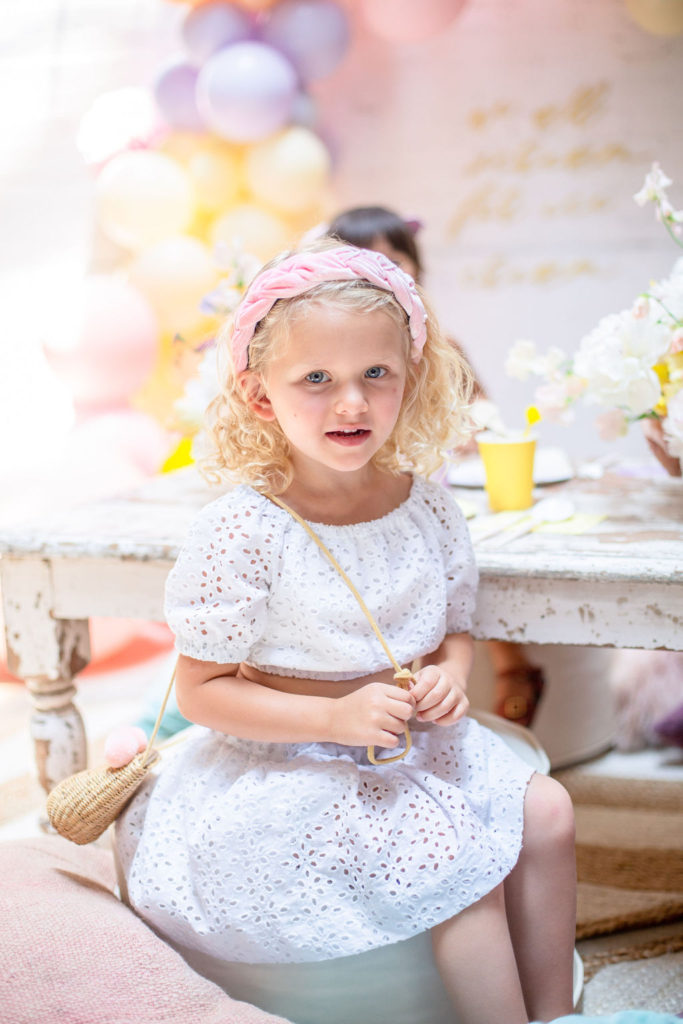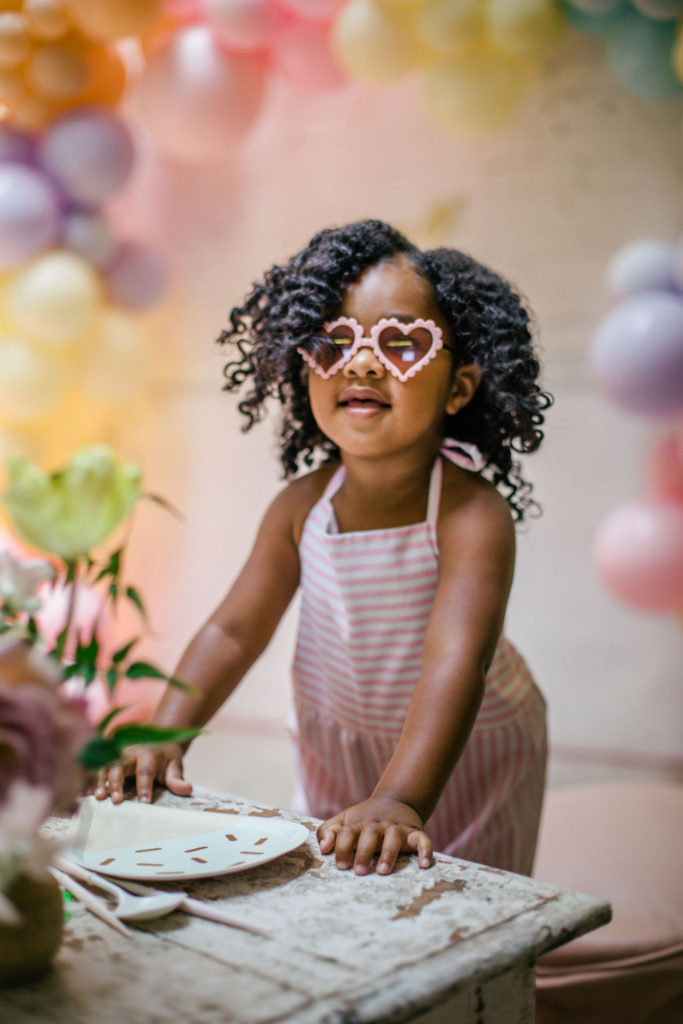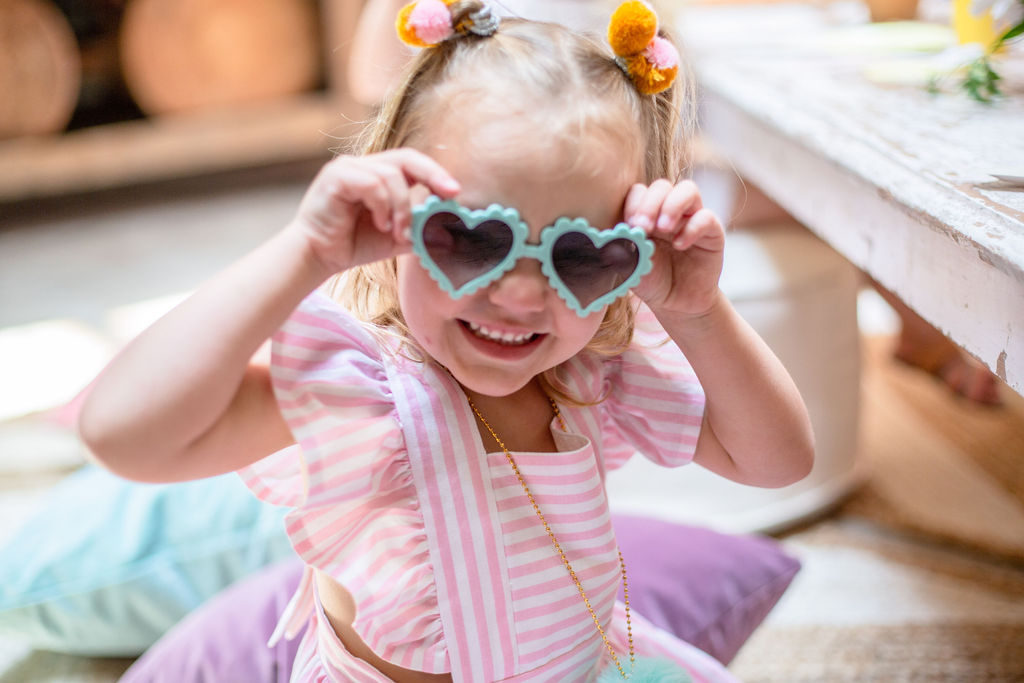 All of the girls are wearing accessories from The Daydream Republic. She just has such fun stuff! From hair accessories to sunglasses and even the fuzziest little ice cream necklace!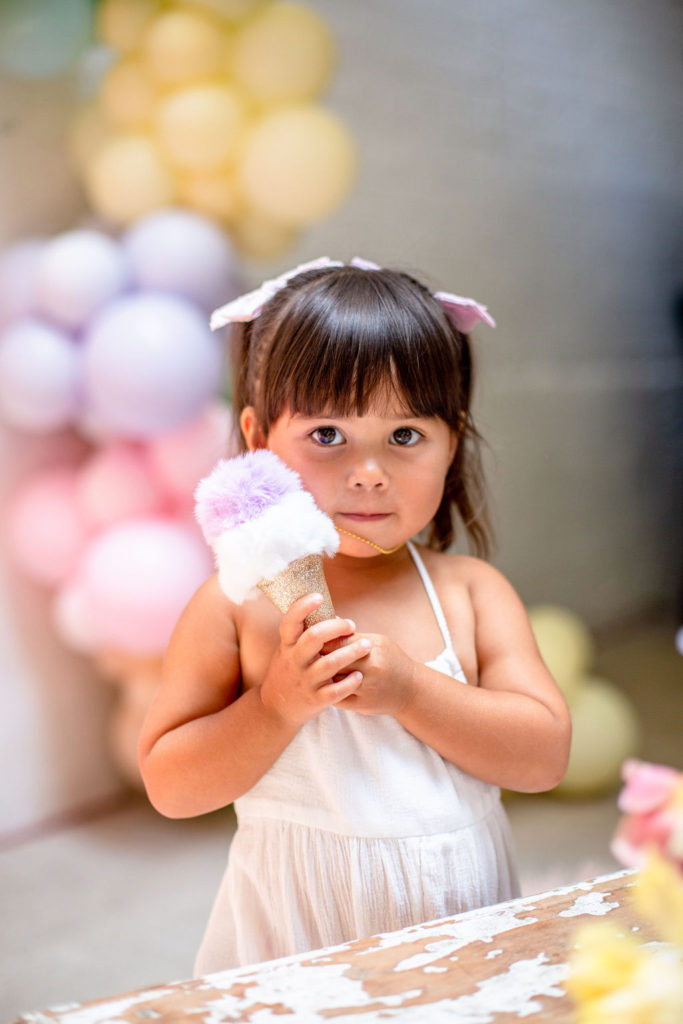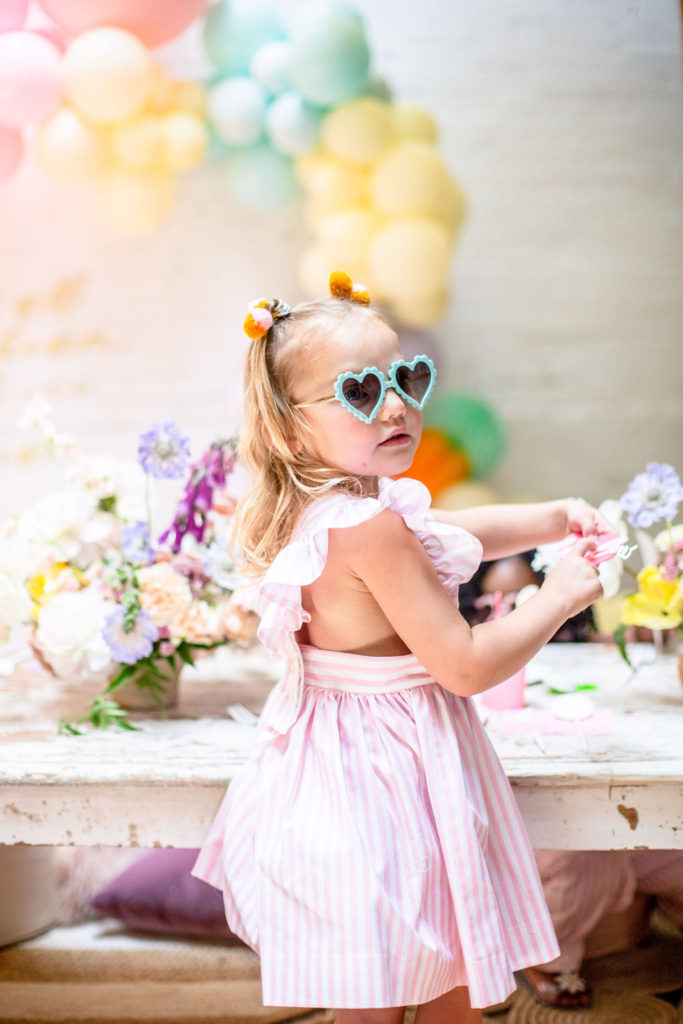 How cute is this group?!?!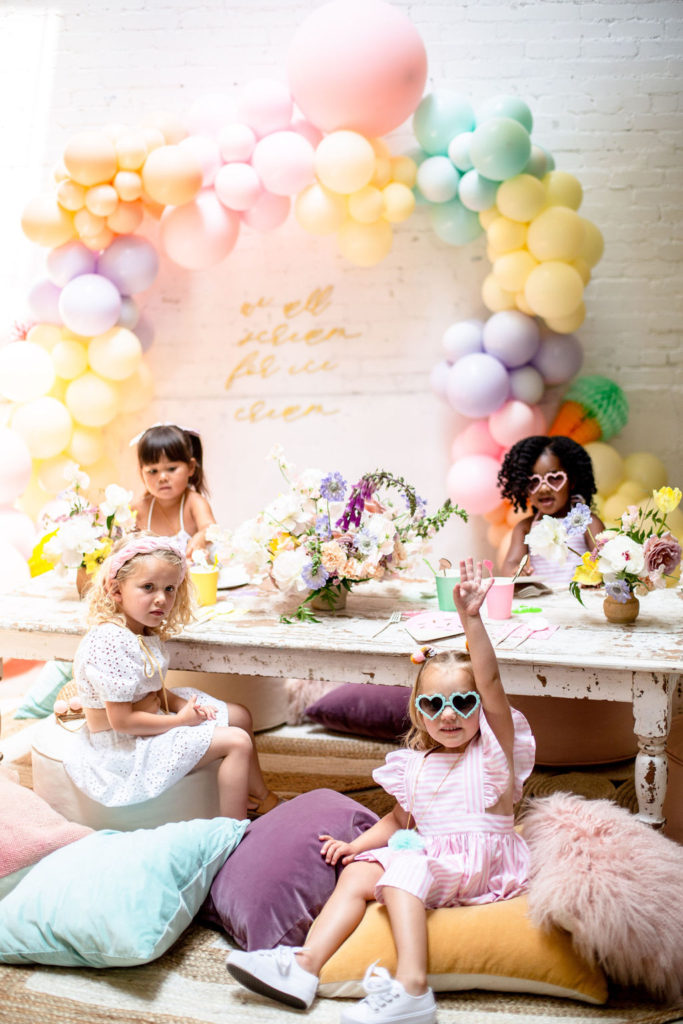 Now, for some single shots of each cutie – starting with silly Harlow!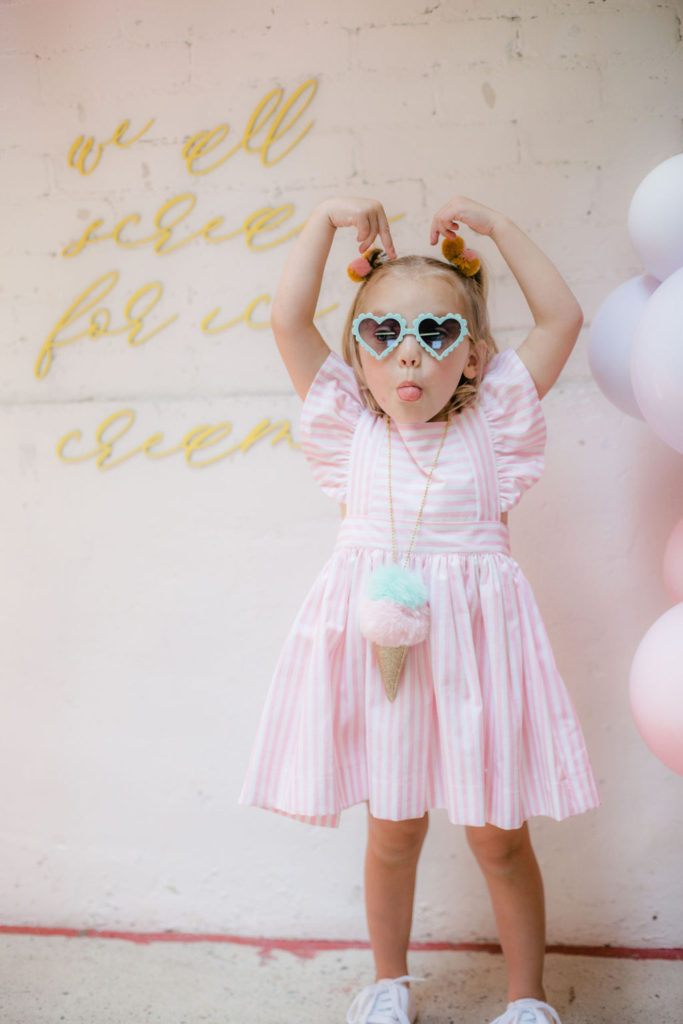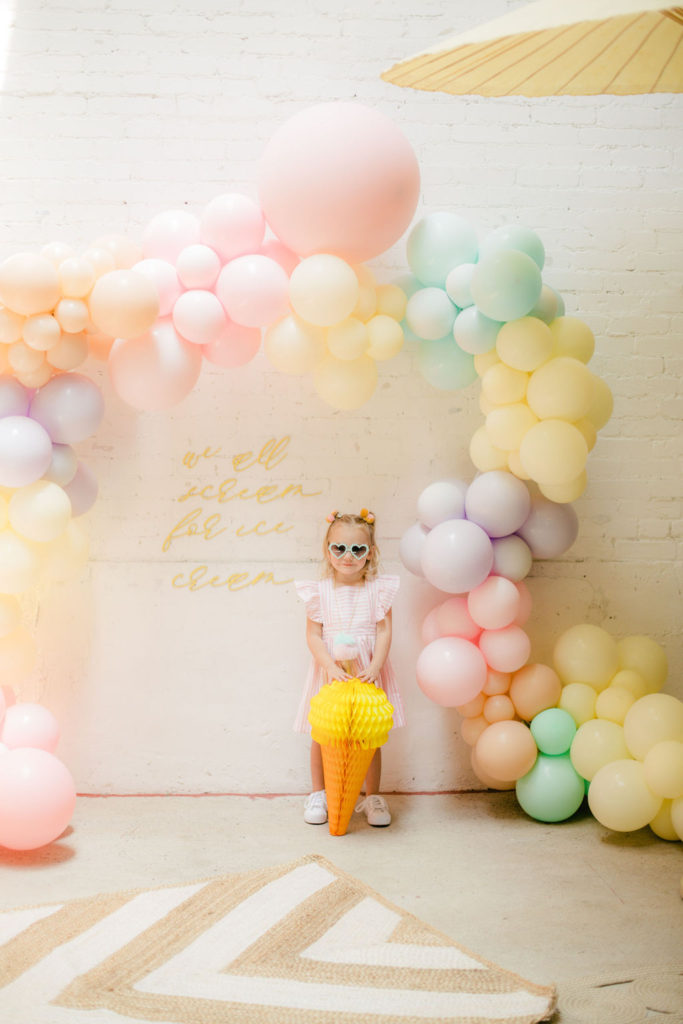 Adorable Avery!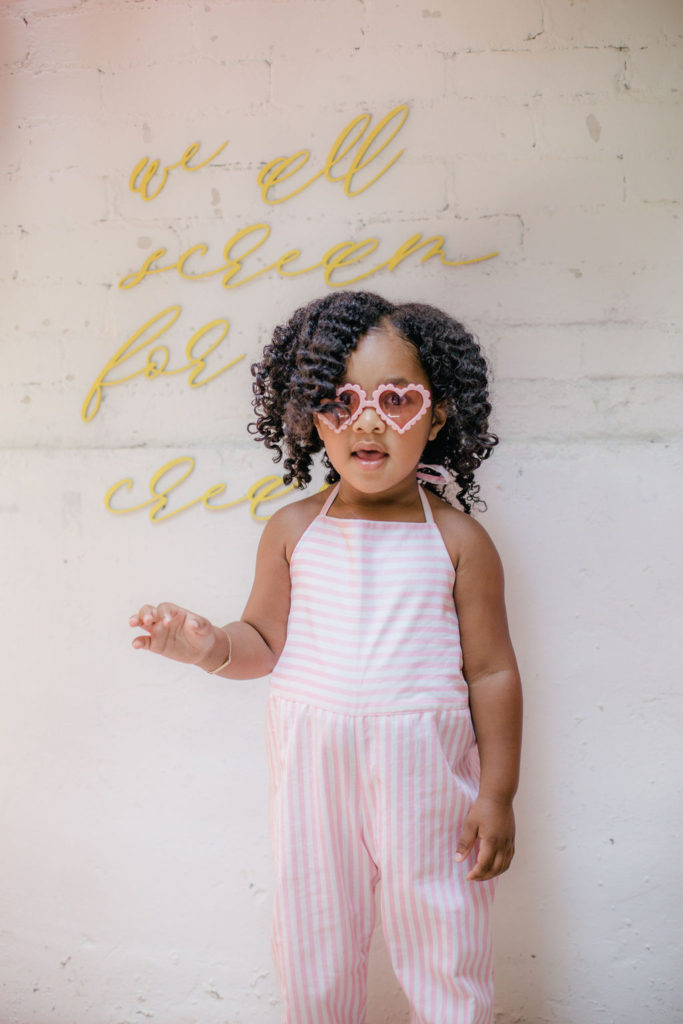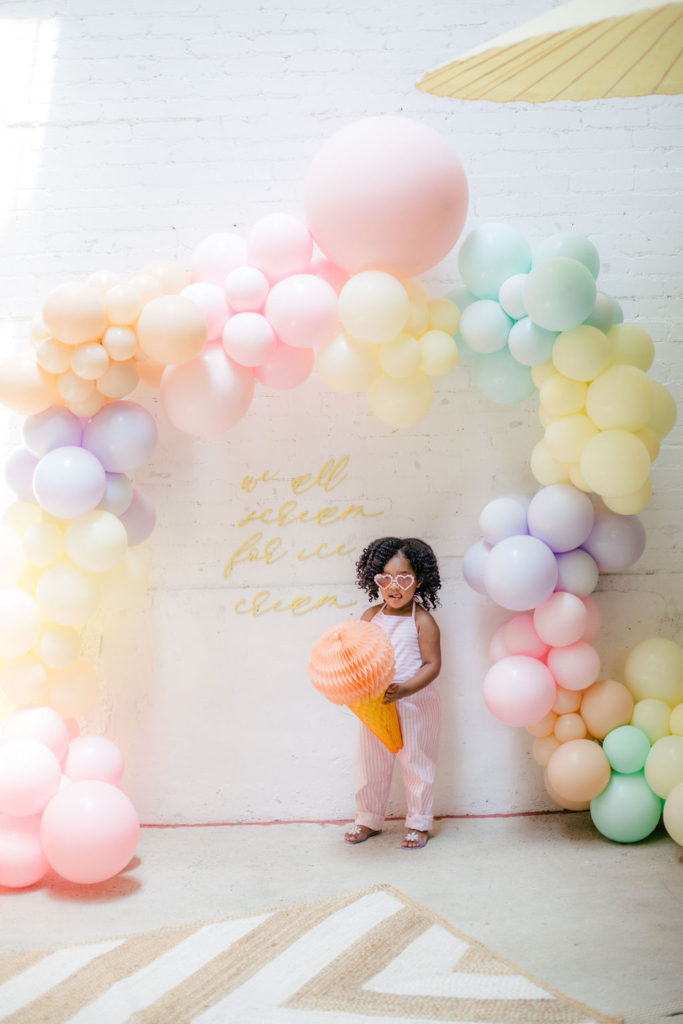 The sweetest Miss Emme!! Gotta love her unicorn yoga pose!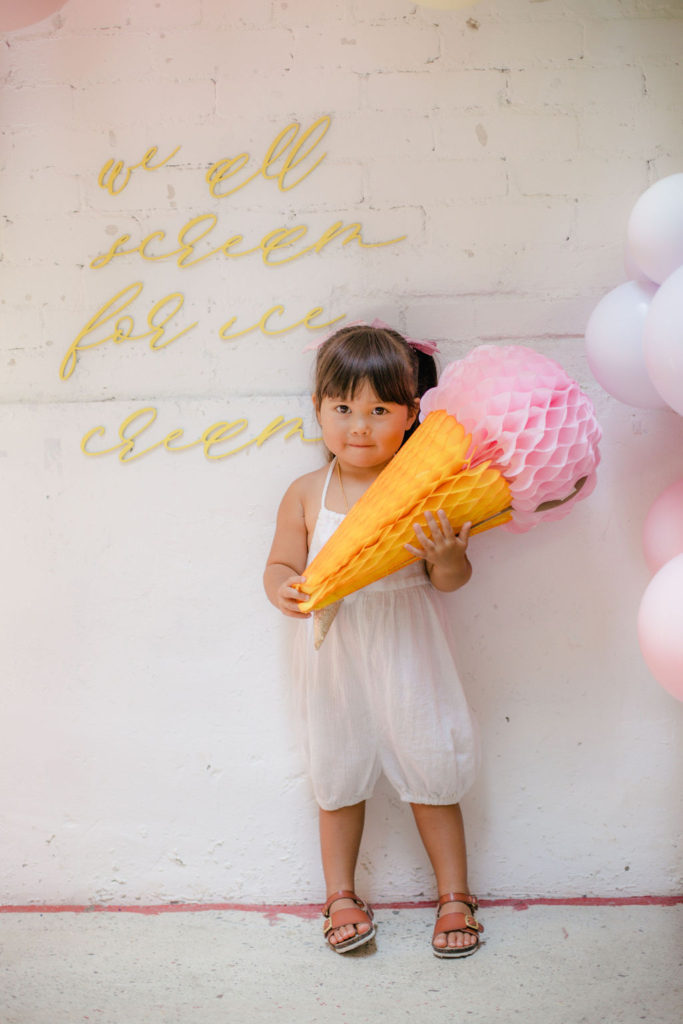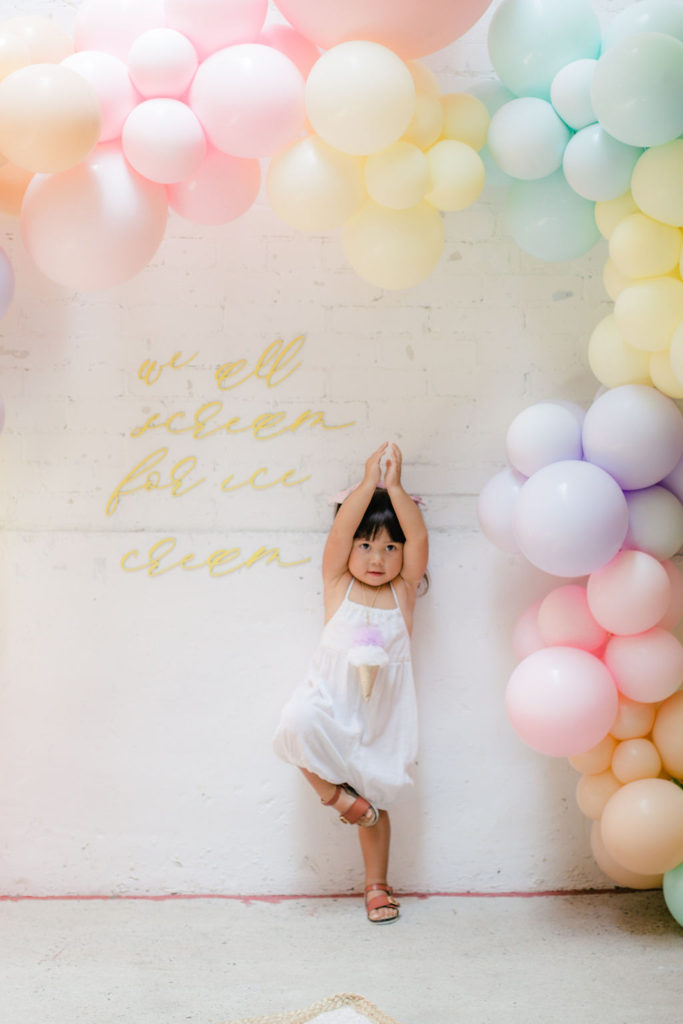 And my super cute little neighbor – Everleigh!!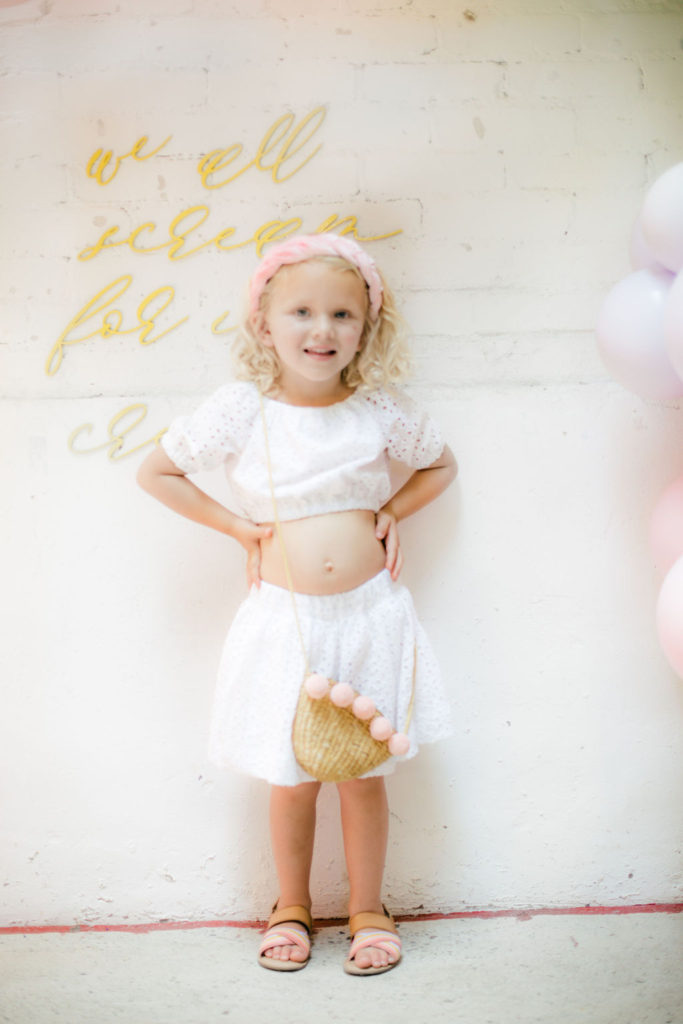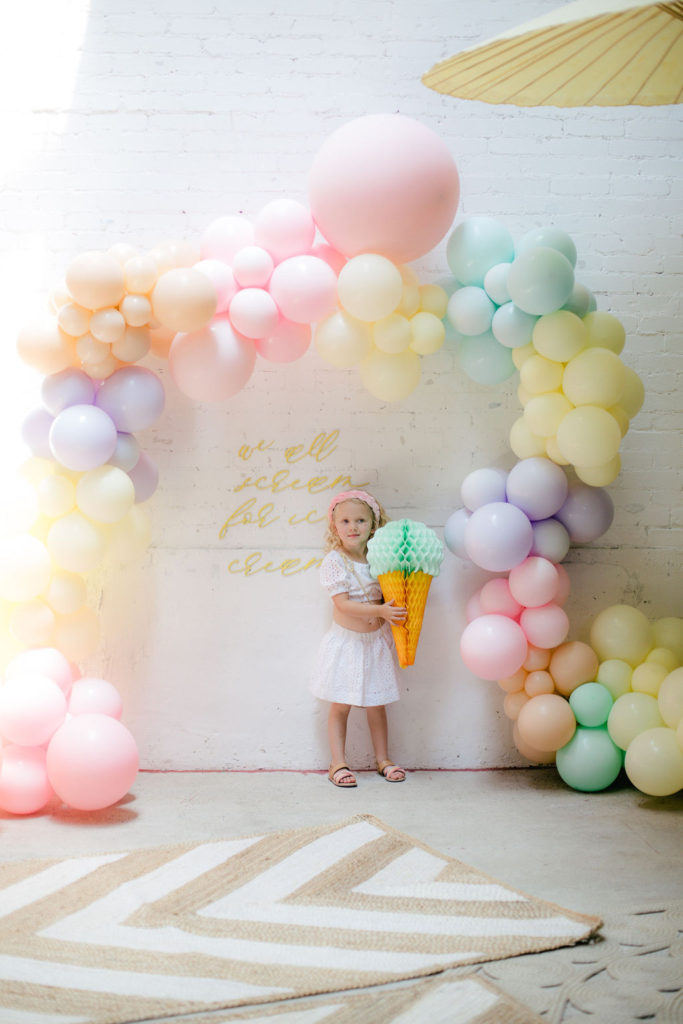 These girls had so much fun together!! We don't normally have such little ones in shoots but I had to with this group. Trust me when I say myself, Mindy and the mamas were working overtime to get them all in one place, haha! But it was worth it for these shots!!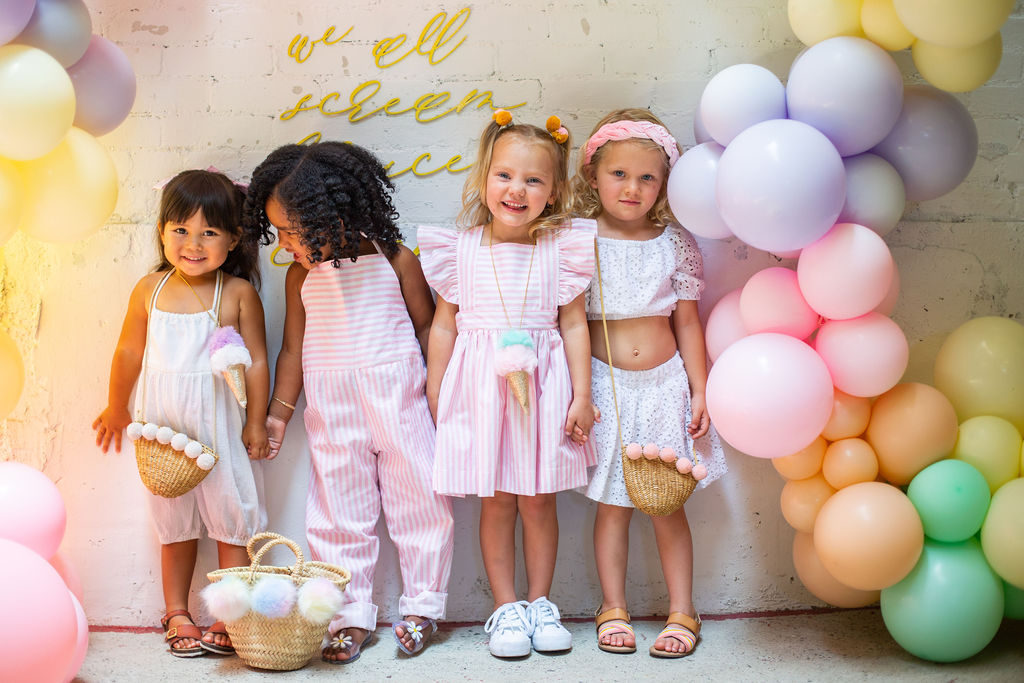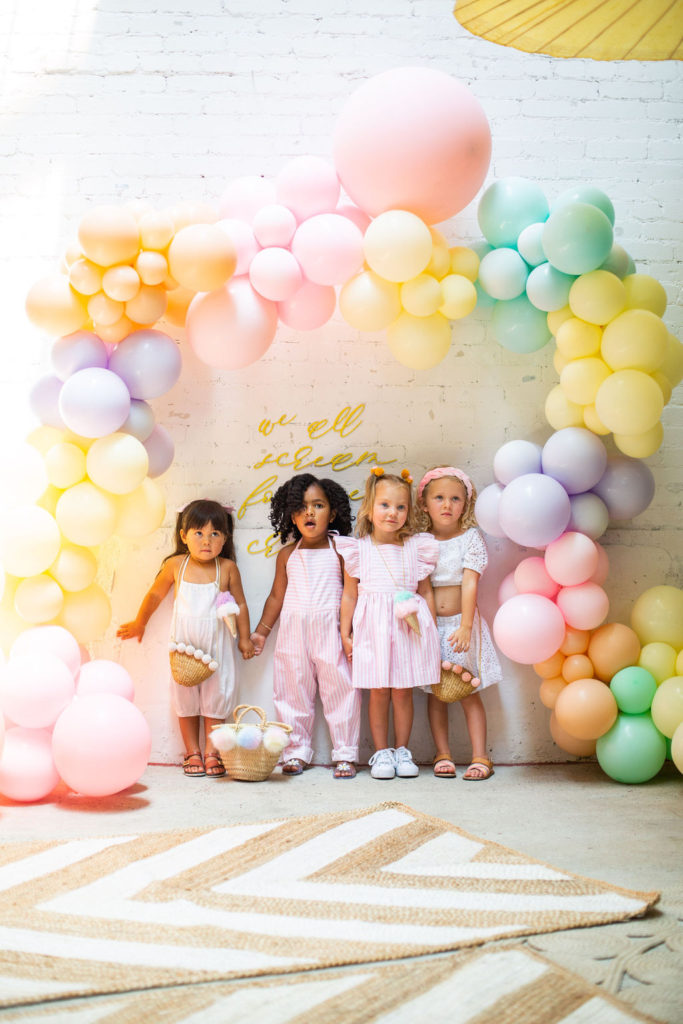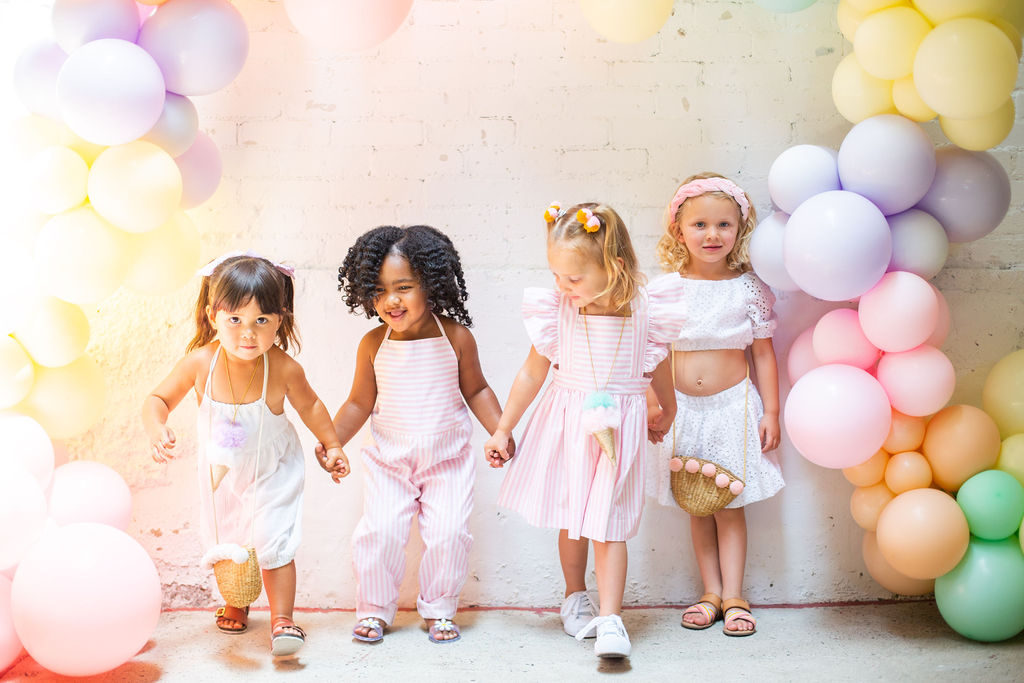 Now that's a dress to twirl in!!!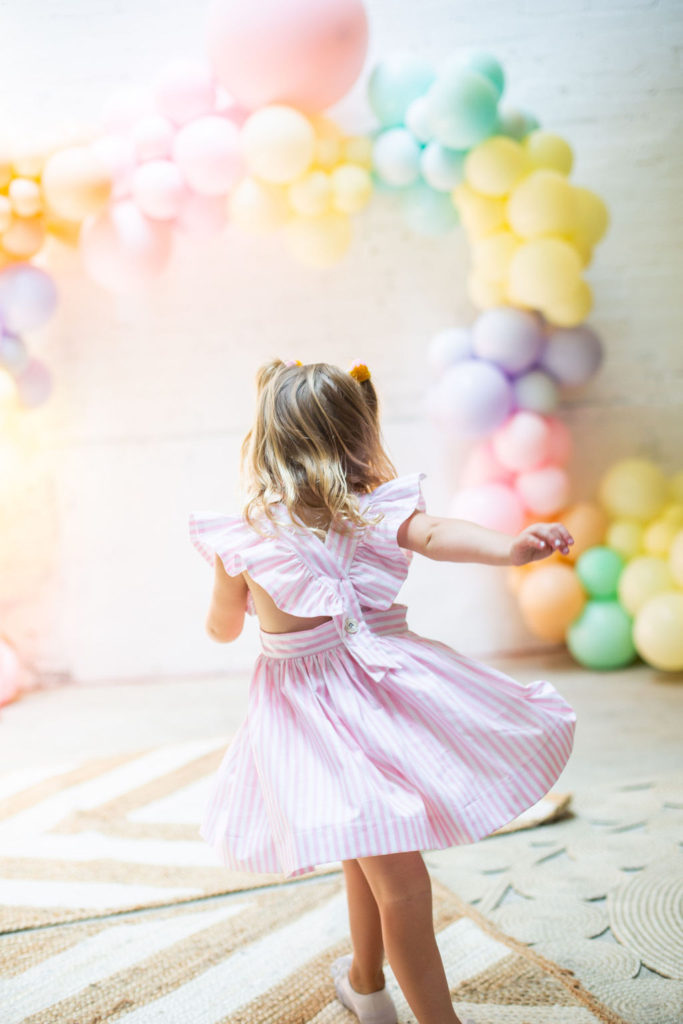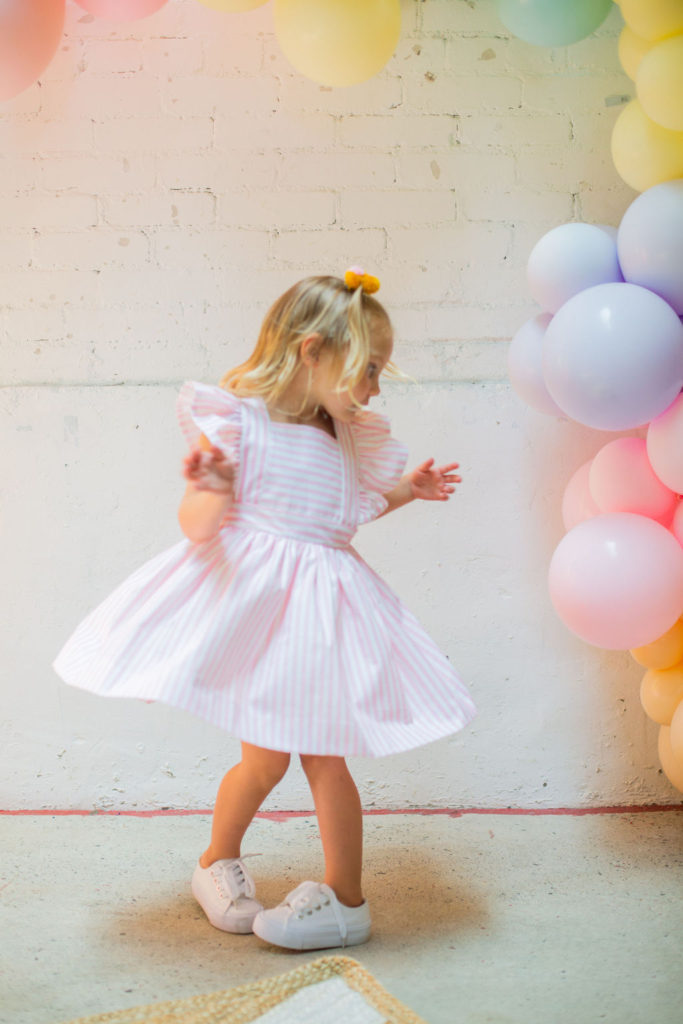 Gotta have desserts of course!! Frost Your Cookie did it again with the most adorable dessert set up. We had to have her signature cookies which you saw earlier but she also added the cutest cake and the yummiest cupcake cones! Aren't those so nostalgic? Reminds me of parties when I was a kid, but MUCH cuter.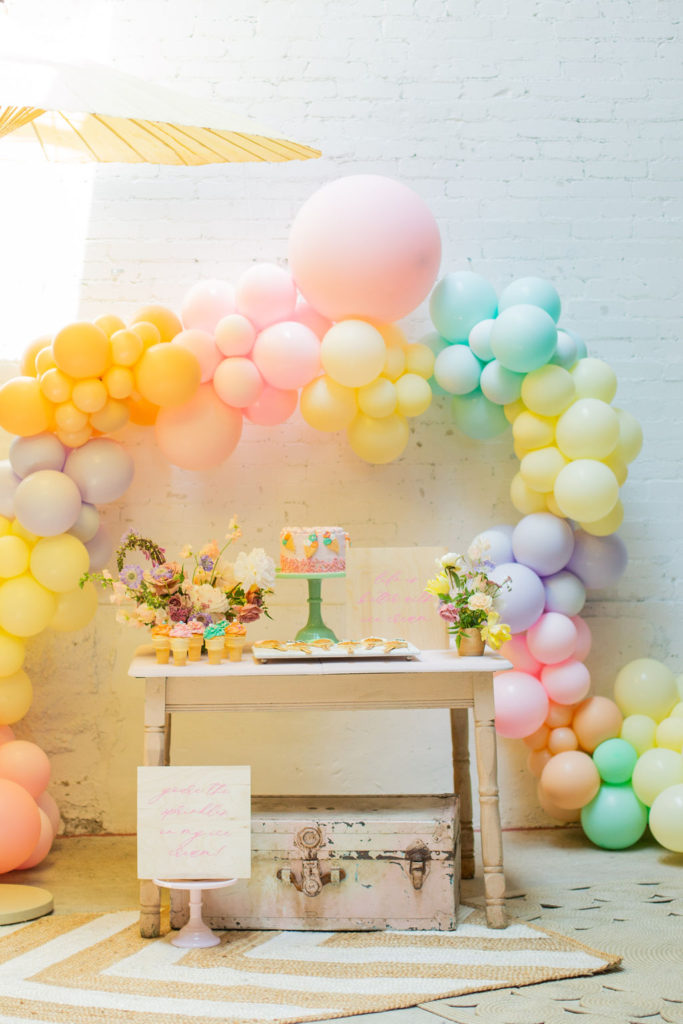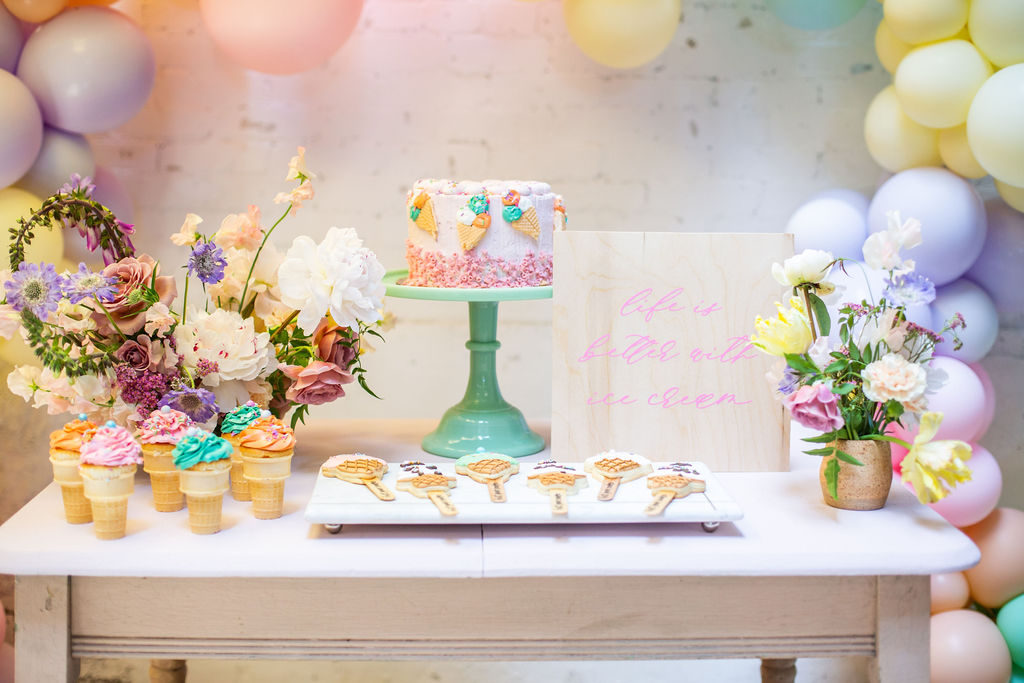 As the David and Leanna sign says – Life is better with ice cream. Couldn't agree more!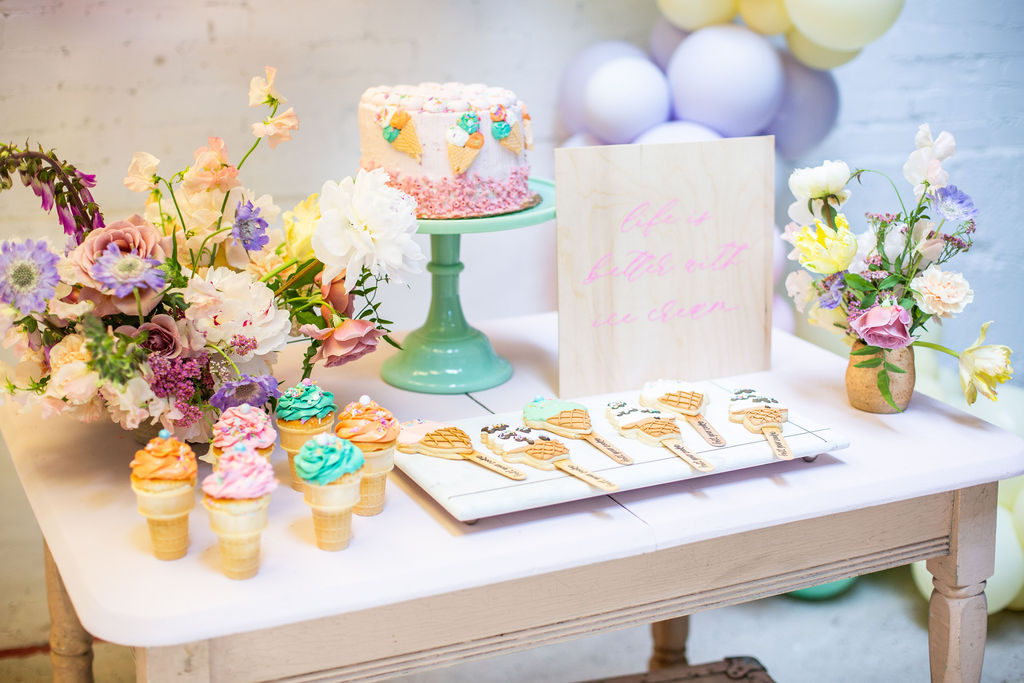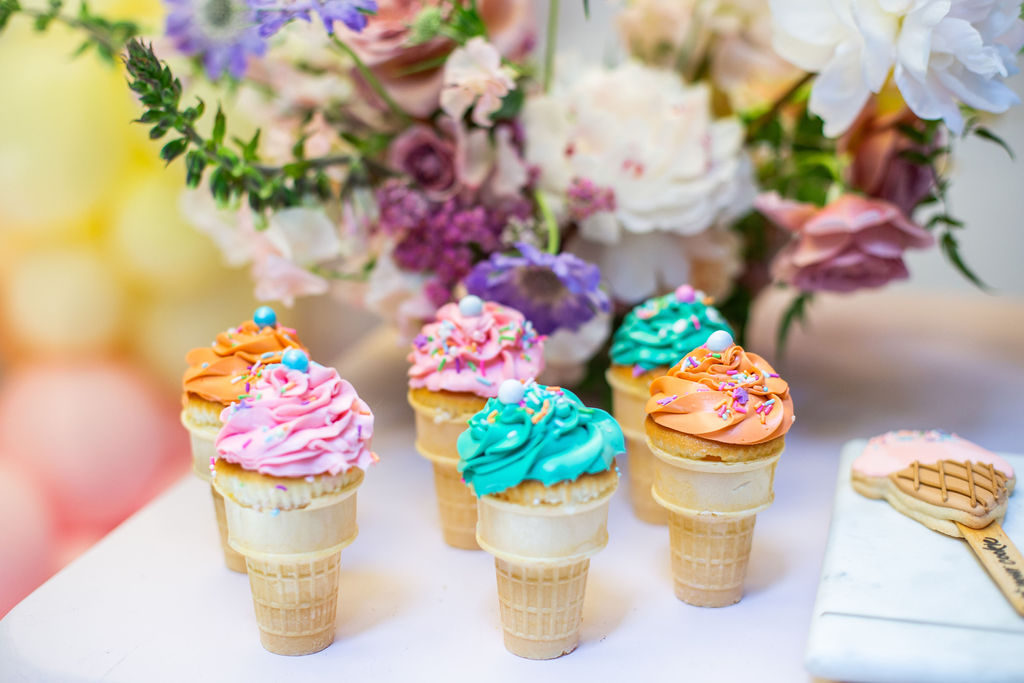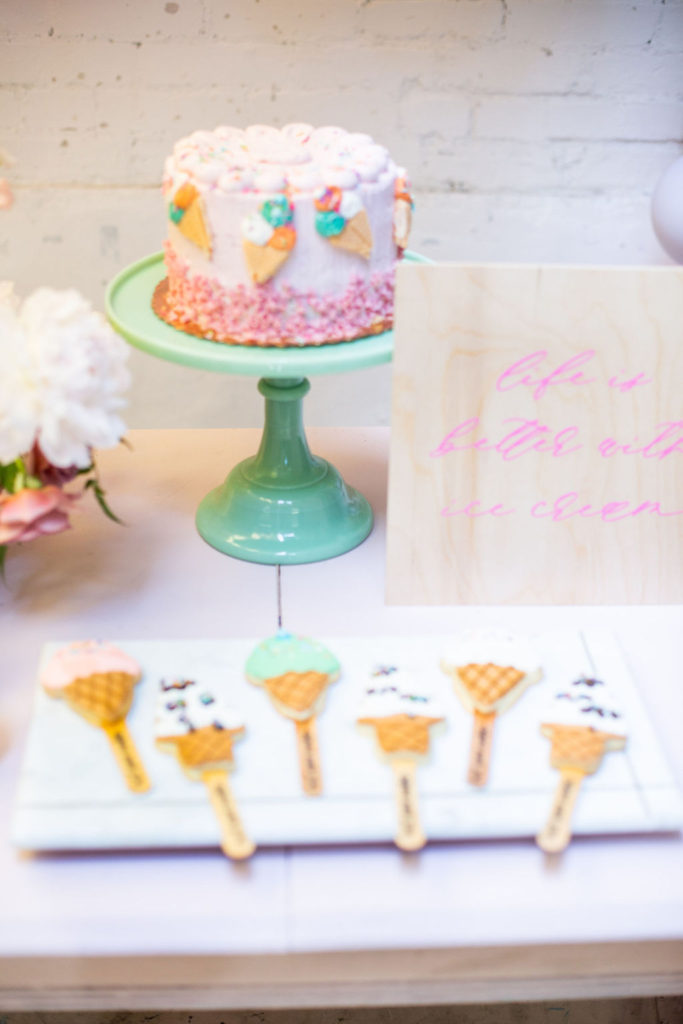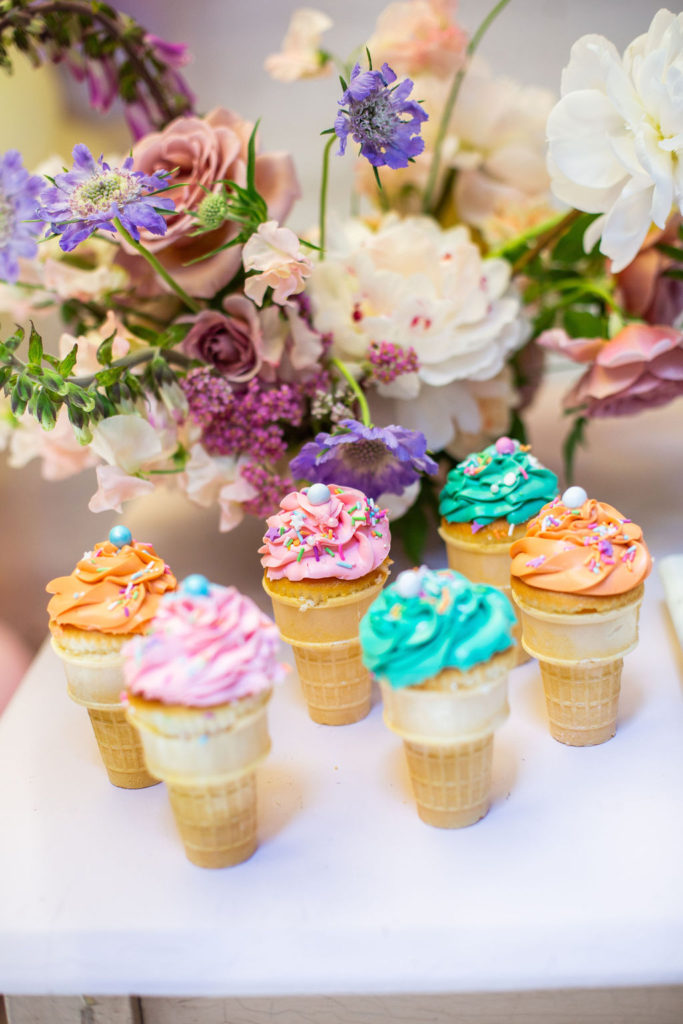 Another well said sign by David and Leanna that I am totally on board with!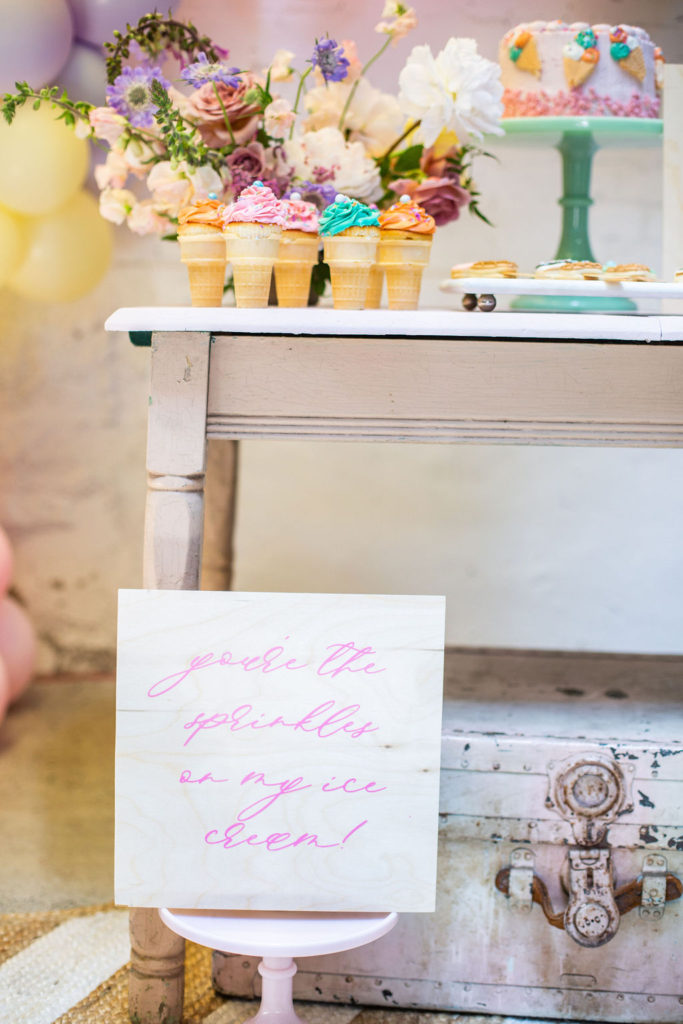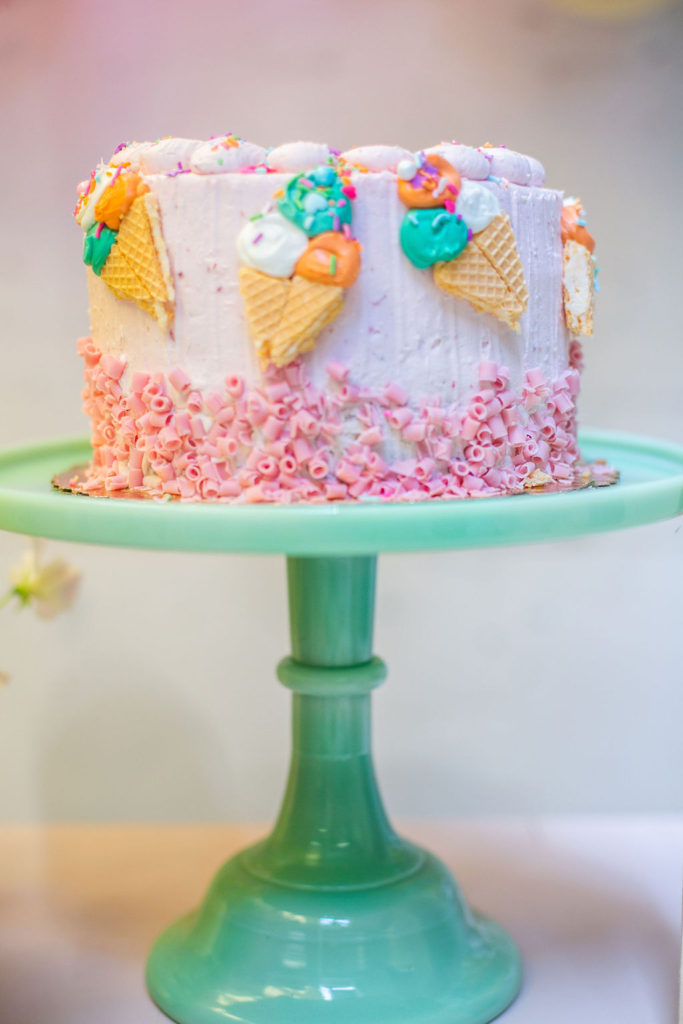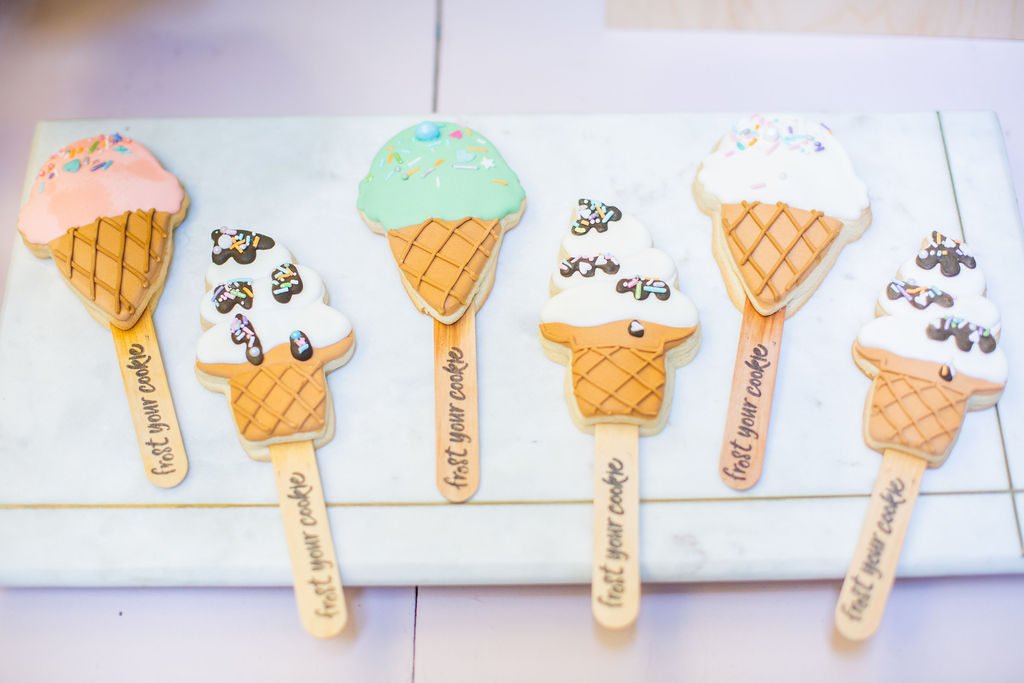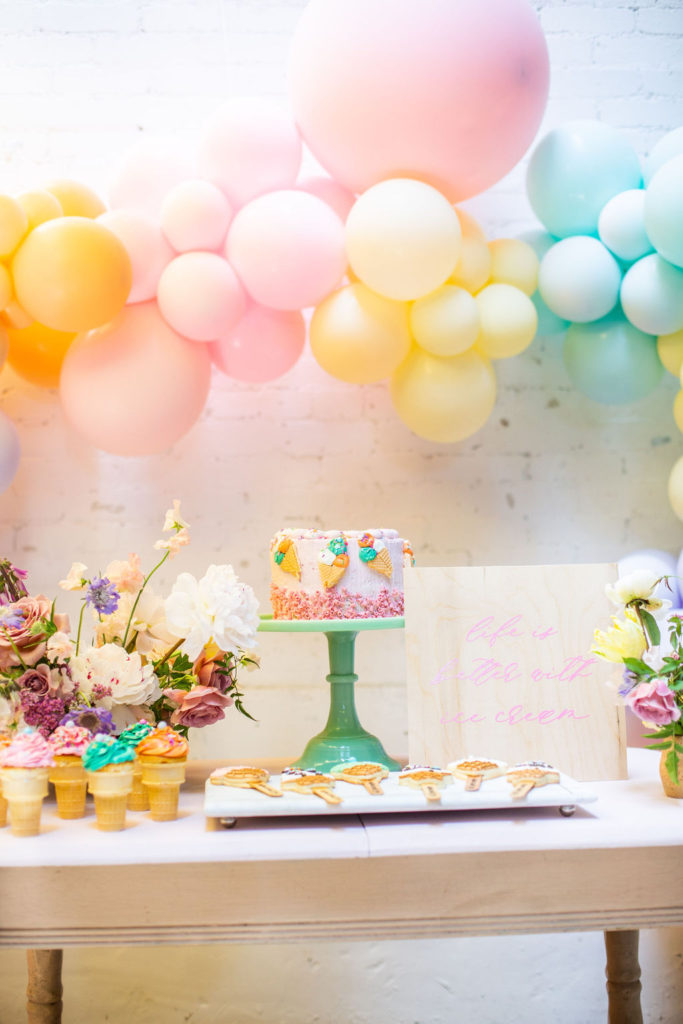 Can you even with this cute cake?! I love it with and without the cookie toppers! Frost Your Cookie is so talented!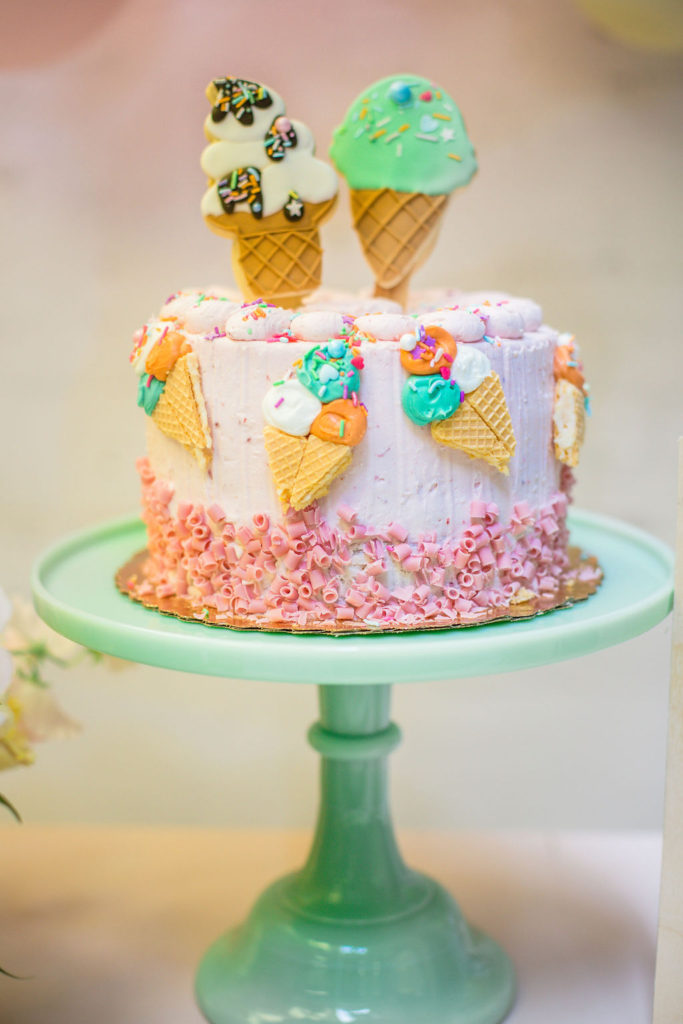 Emme you are killing me with your cuteness!!!!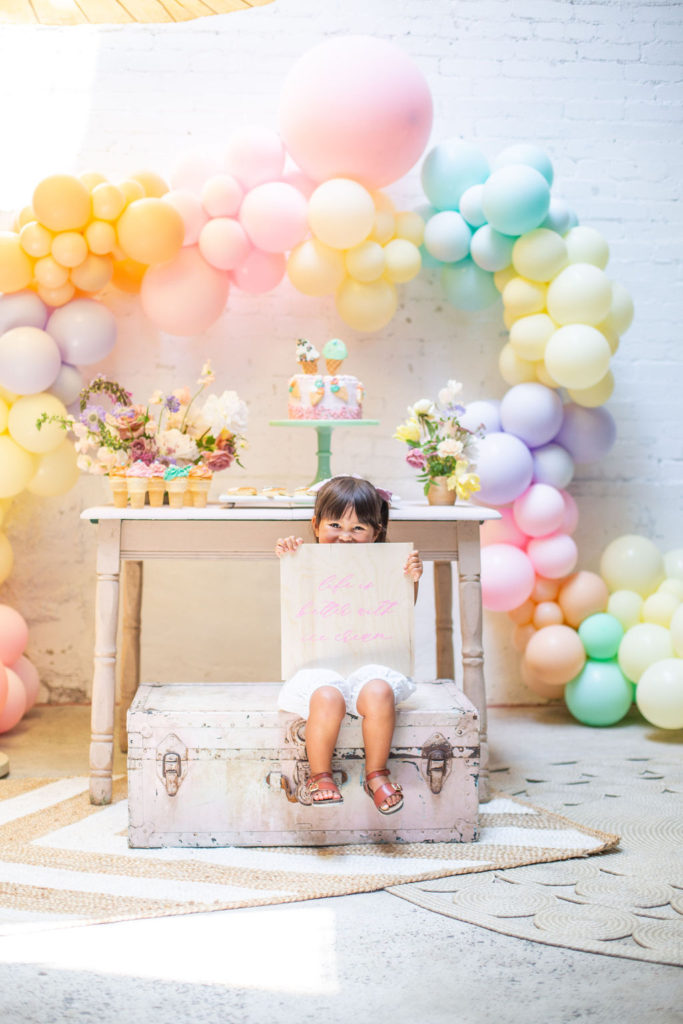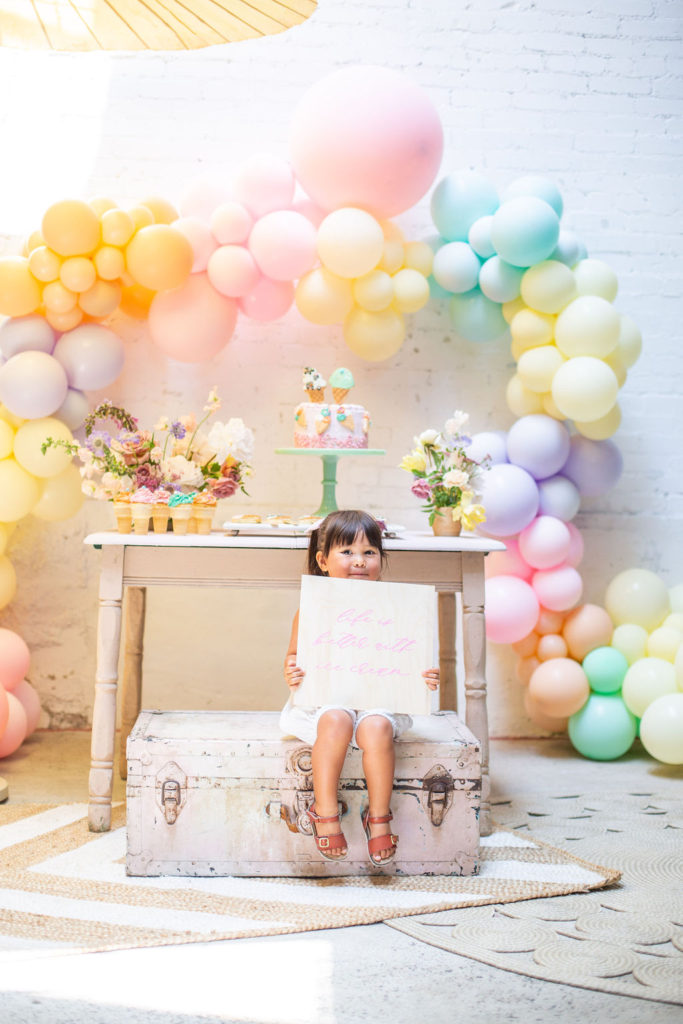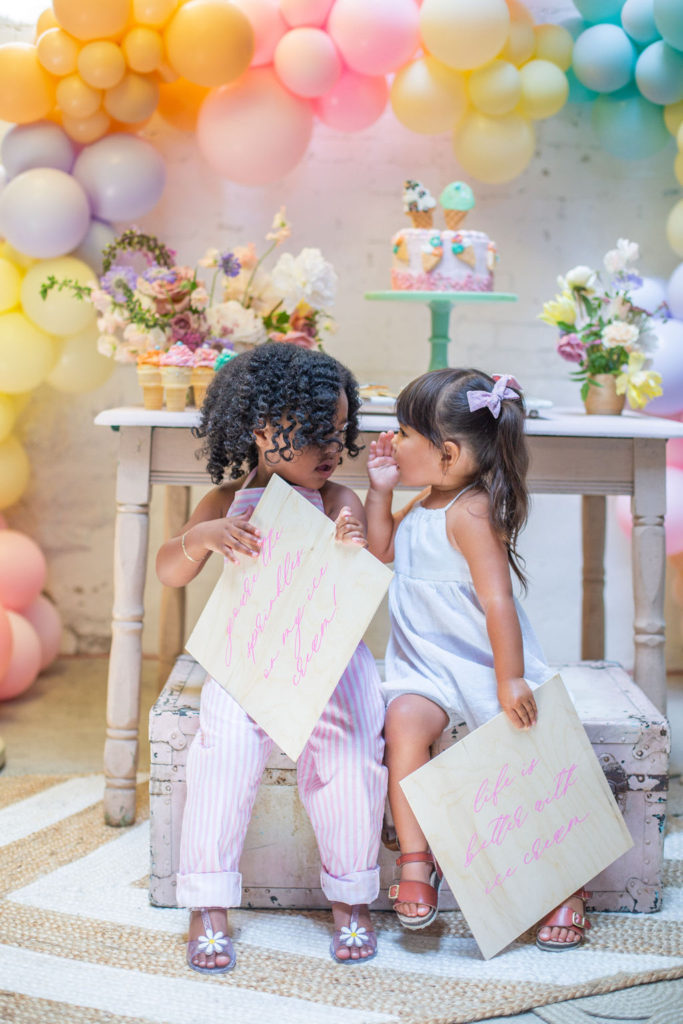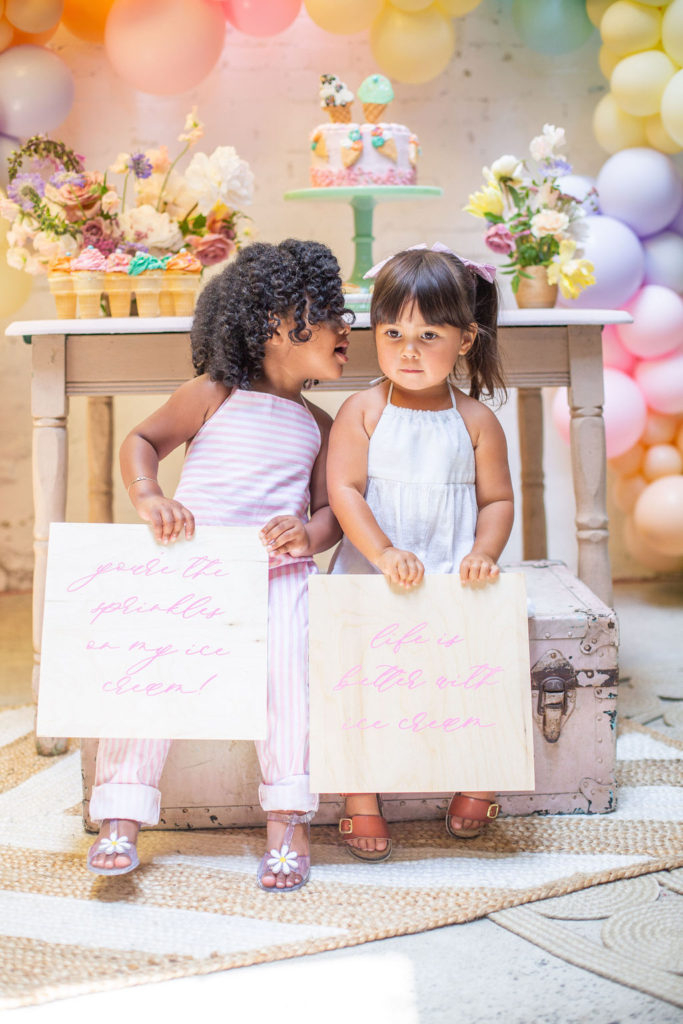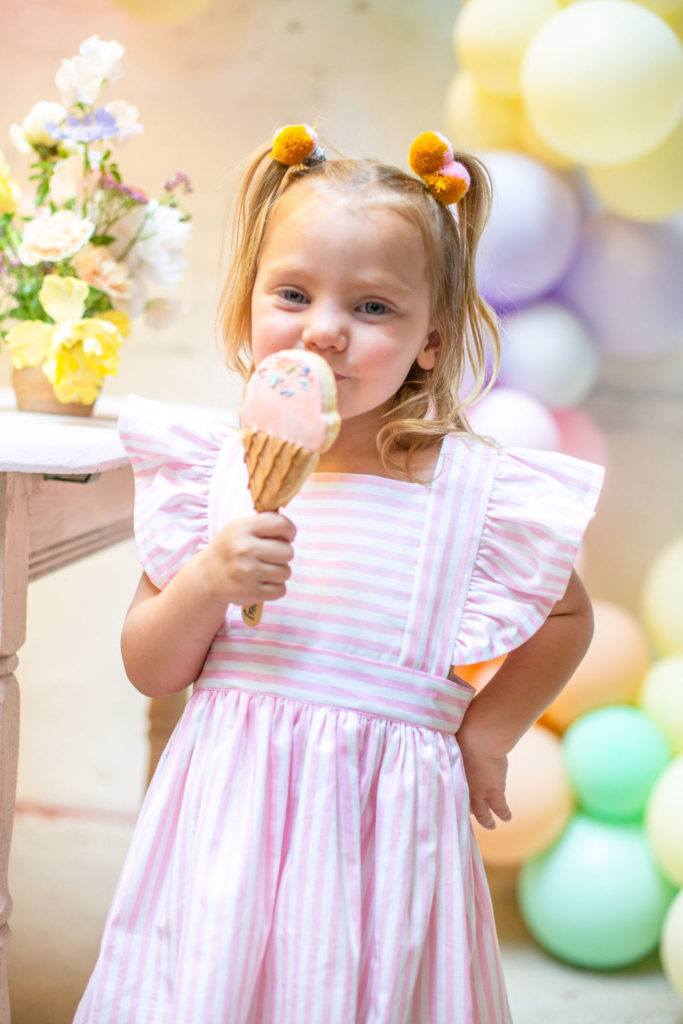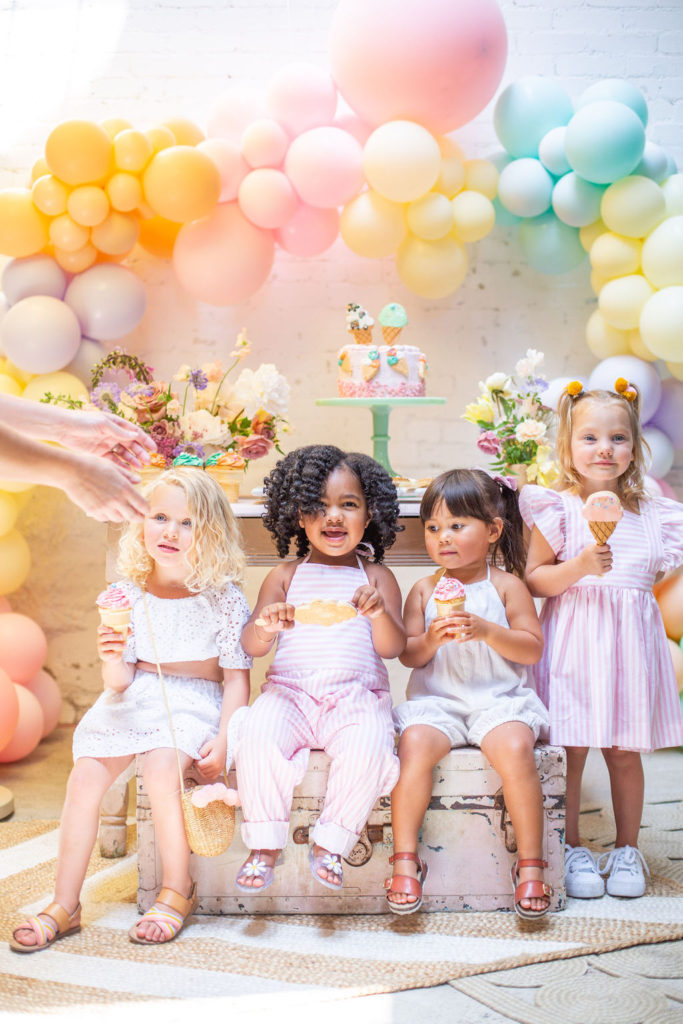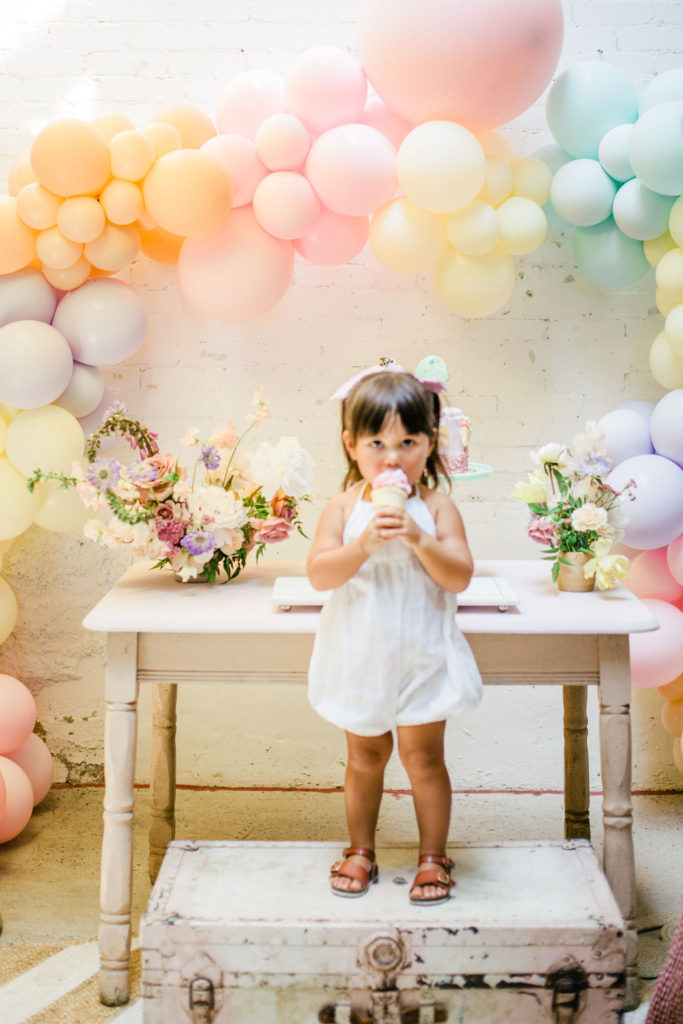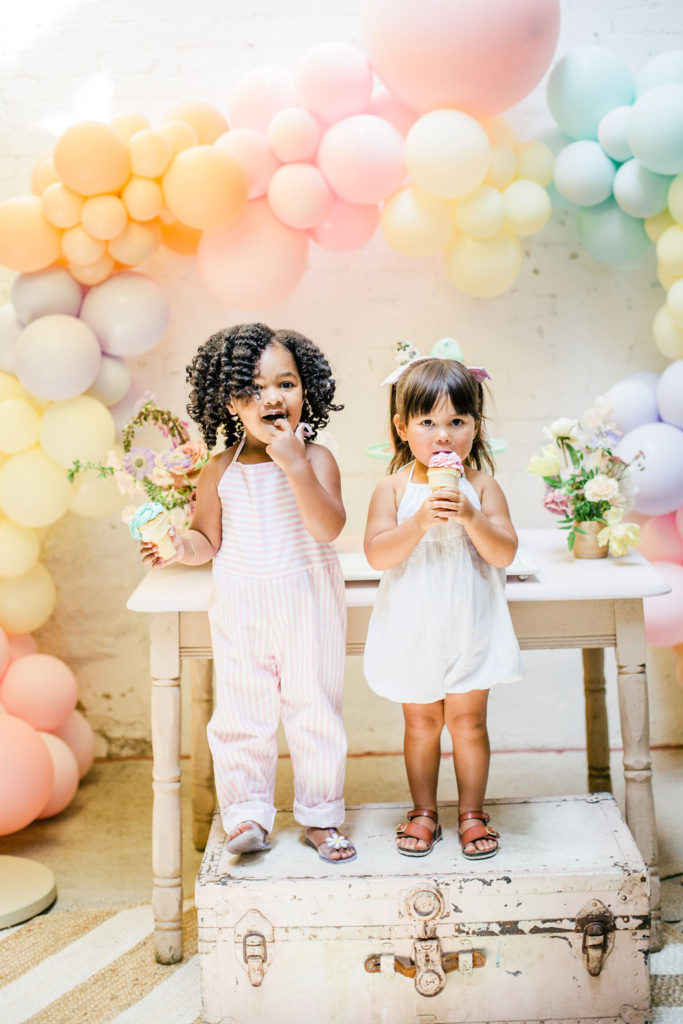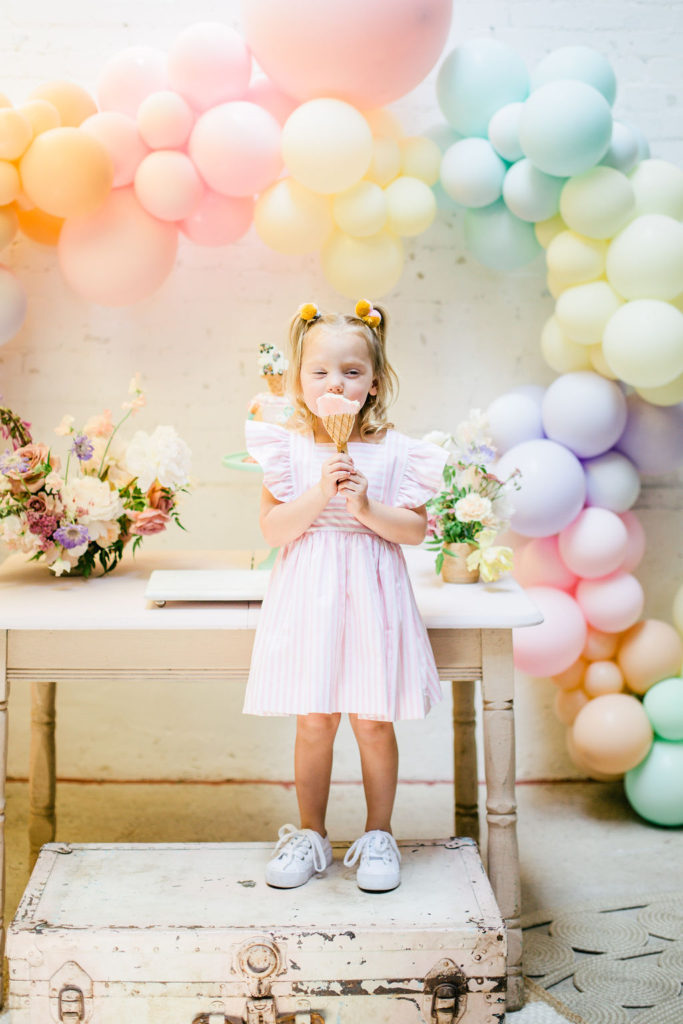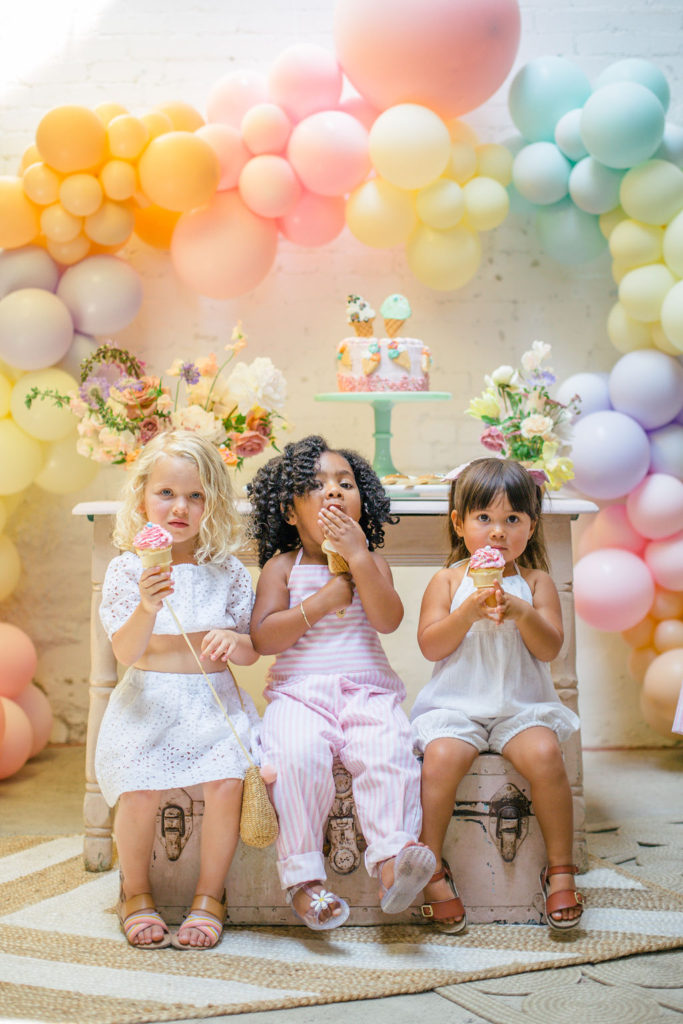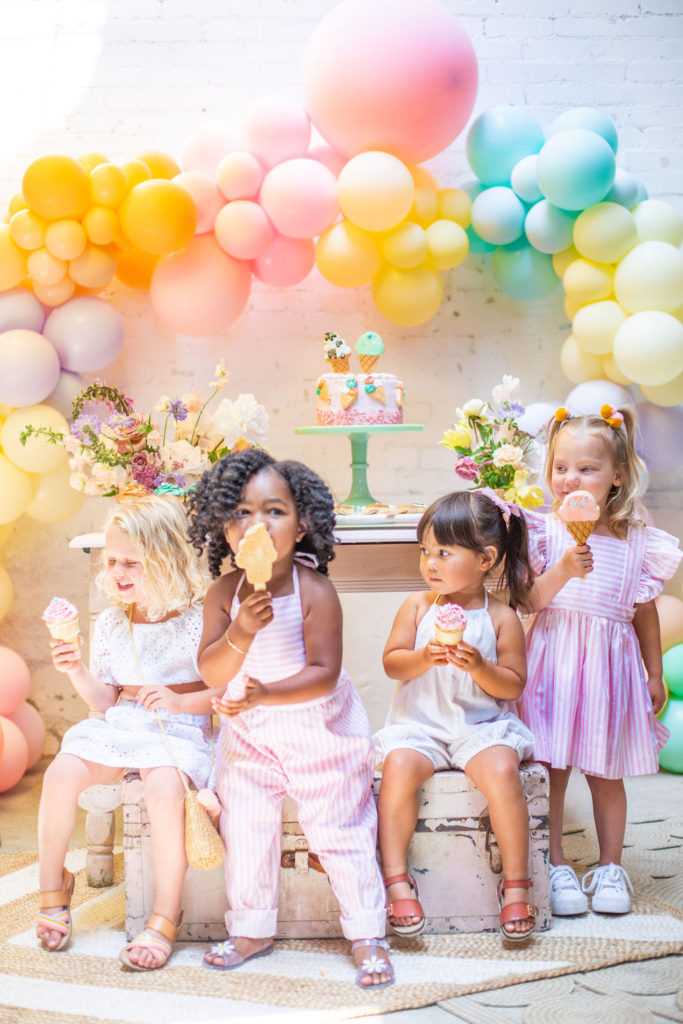 I truly can't get enough! These girls are just too much!! And boy did they love their cookies!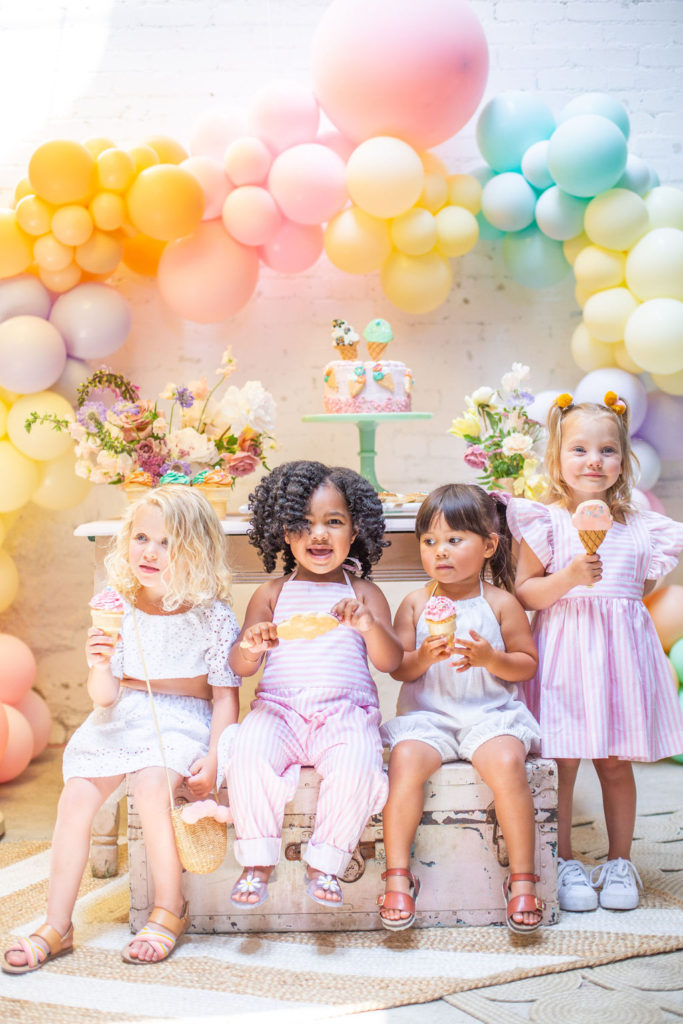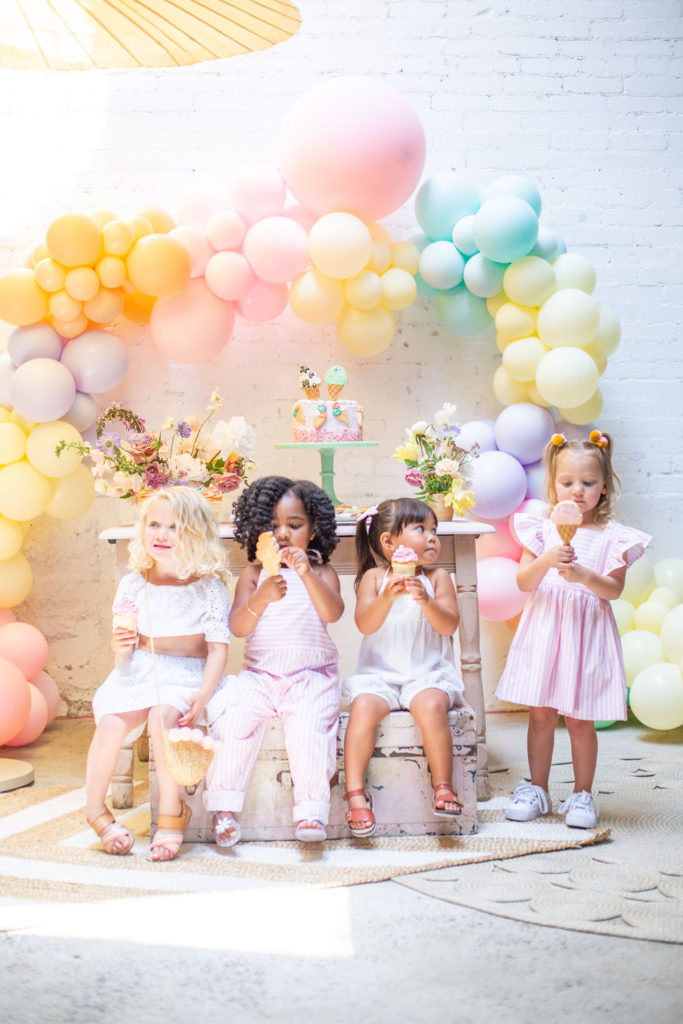 Enjoy National Ice Cream month and day!! I know I'll be having a scoop this Sunday to celebrate!
Shop to recreate this adorable party below…

xx
Jacquelyn