"We are the weirdo's mister". Can you name what movie that line is from? I'm channeling my inner teen witch and summoning the spirits with this Ouija cheese board. This Ouija cheese board is a gouda connection to the ghosts of cheeses past. We love taking something classic like a charcuterie board, and putting a twist on it to create something fun and different. A perfect dish to bring to any Halloween gathering you are attending or throwing!
I turned to my favorite, favorite, favorite cheese shop, The Cheese Shop, to help me out with using the spookiest cheeses. If you haven't been to this cheese shop, you haven't lived out your cheese dreams yet. You walk in, and you are immediately greeted with CHEESE! Not only will they feed you cheese, but the knowledge these guys provide for you is fantastic. If you are heading to Carmel anytime soon, you need to carve out some time to visit this place. I promise you won't be disappointed. They even offer a monthly cheese club, which I love! Cheese delivered right to your door. I mean, you do need cheese to go with your wine subscriptions. They also cater and offer cheese boards as well! I'm telling you, its cheese heaven in there. It's pretty much my favorite place.
Scroll down below to shop some of my favorite Ouija themed decor, and of course the board game! Some really great finds for Halloween!
Photos by Dayna Studios
---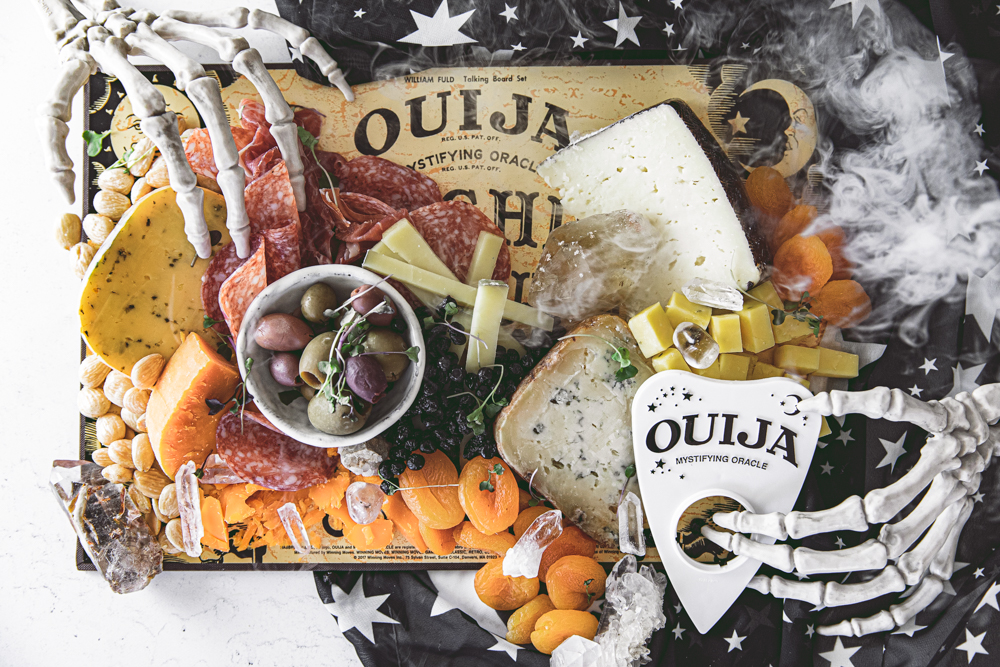 OUJA CHAUTERIE BOARD
SERVES: 8-10 | PREP: 5-10 MINUTES | COOK: 0 MINUTES
W H A T Y A N E E D!
Cheese! (any kind that you enjoy will do)
Dried fruits
Meats
Nuts
Fresh herbs

B U S T O U T:
Ouja board
---
I N S T R U C T I O N S
There are no rules for assembling a charcuterie board. They usually consist of cheese, a variety of meats, fruits, and nuts. You can create an easy, simple board, or incorporate more items to build out a bigger one. I went with a simple classic approach here, and let the cheese be the star.
I place my blocks of cheese around the board and then cut some of them and place them before the block. Then I take the variety of meat and place around. Then lay out some of the dried fruit and nuts. I used a mix of olives, which I put in a bowl so the juice won't ruin the board and the other items.
Easy to do! If you are doing this for your Halloween happy hour like I am, simple assemble right before guests get there. You can even assemble a little bit prior and place in the fridge with some plastic wrap over it.
---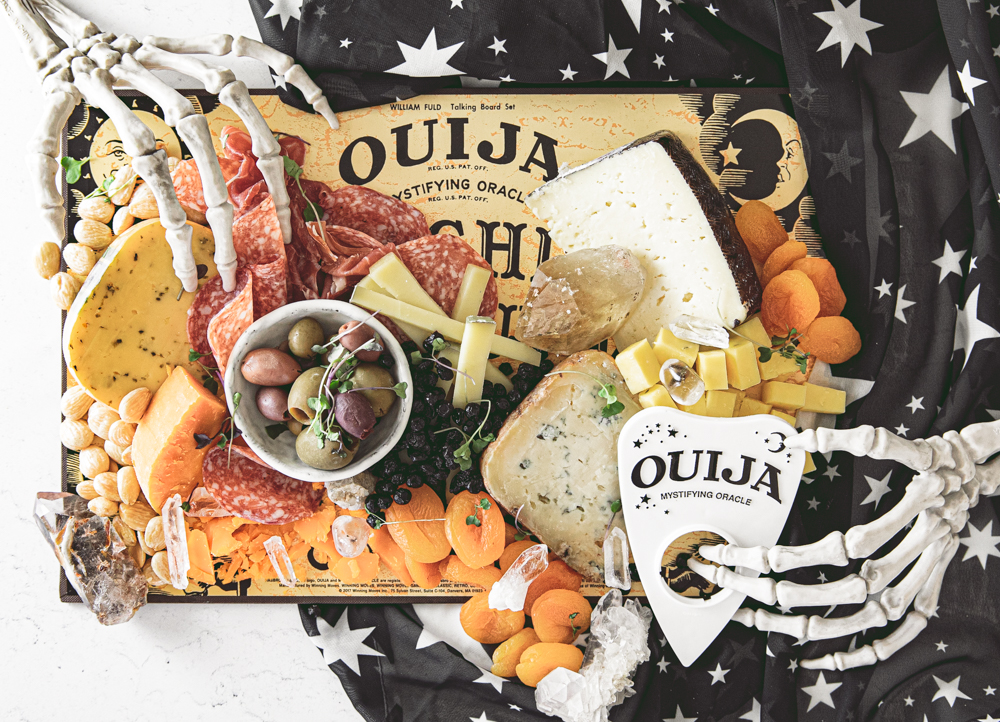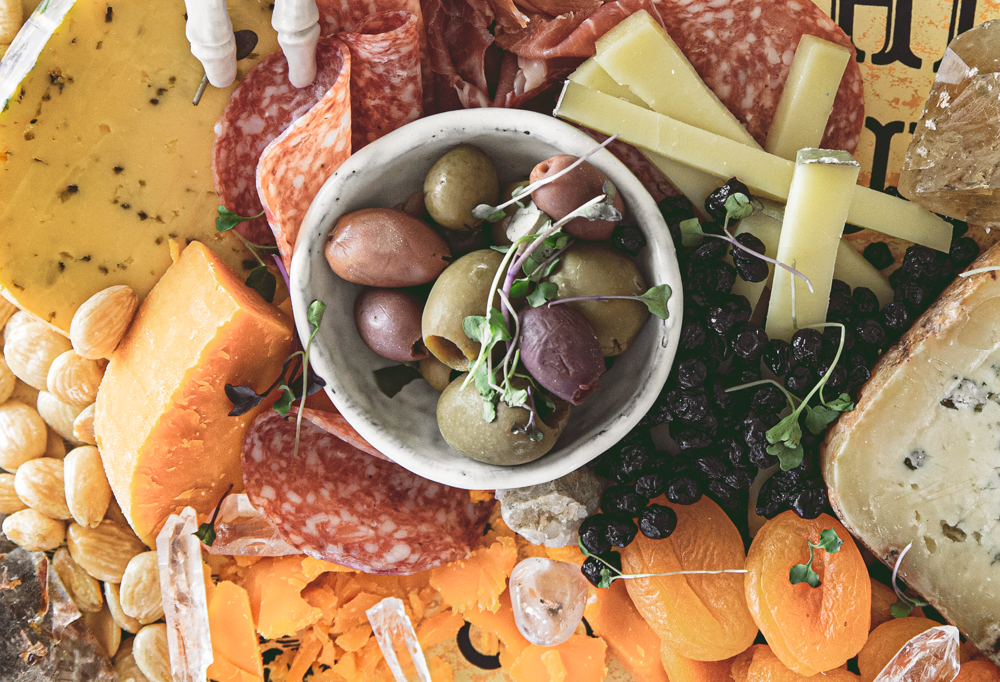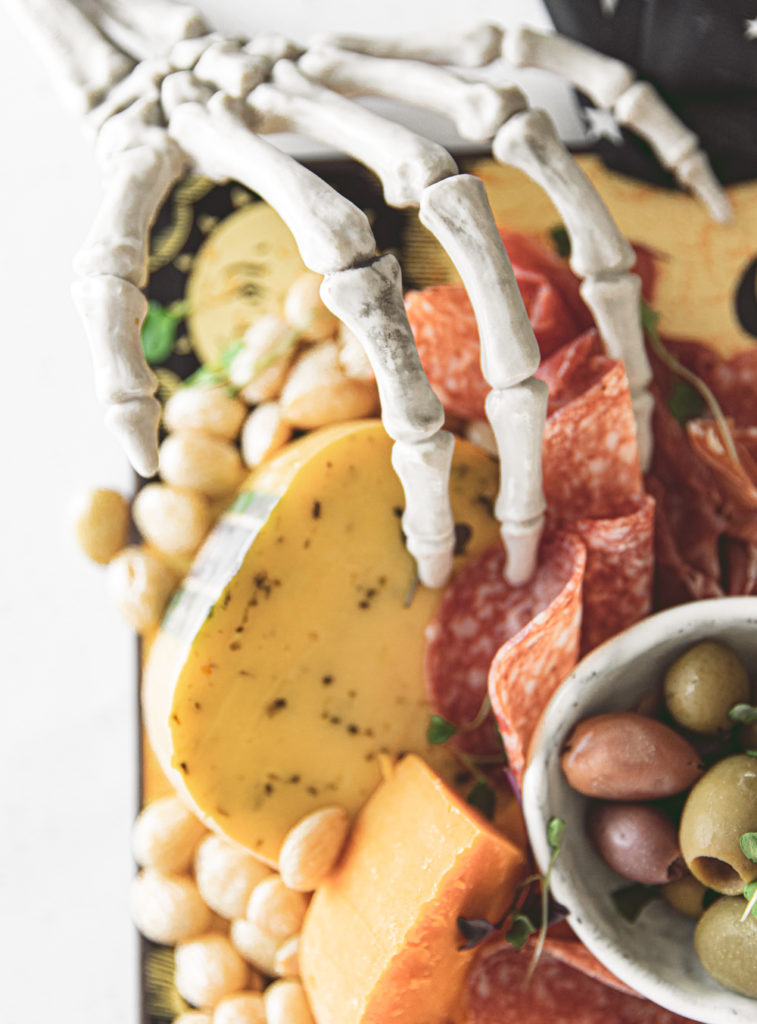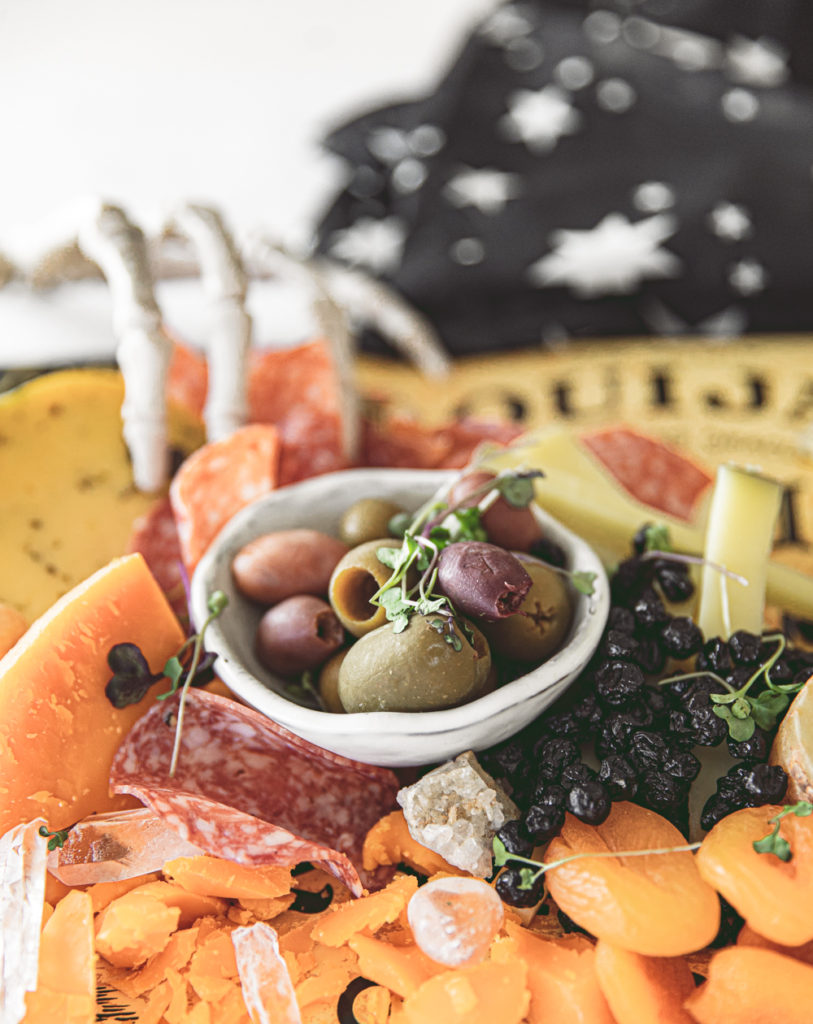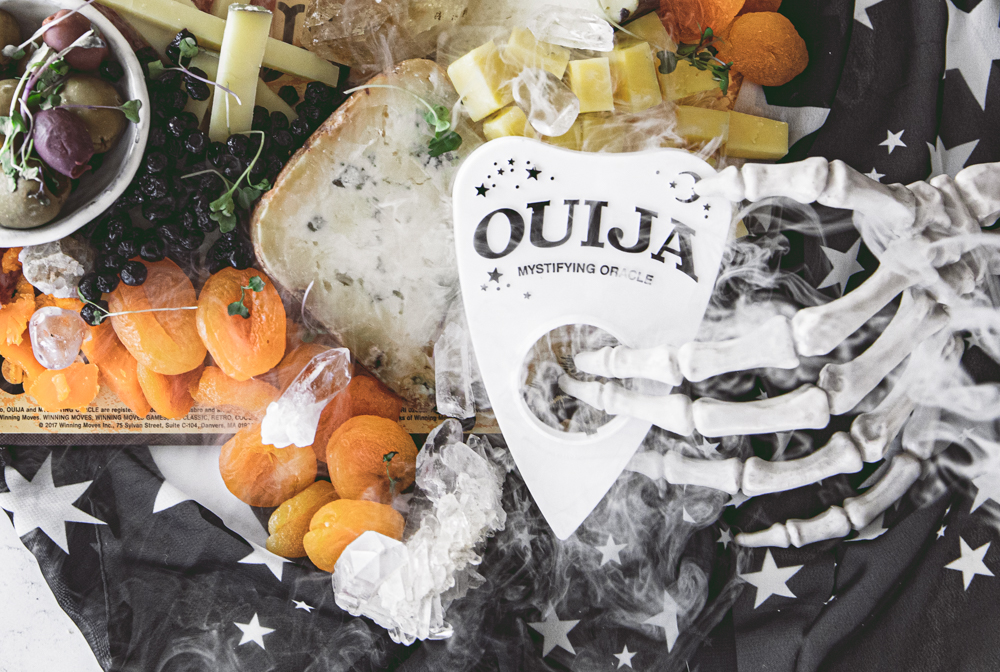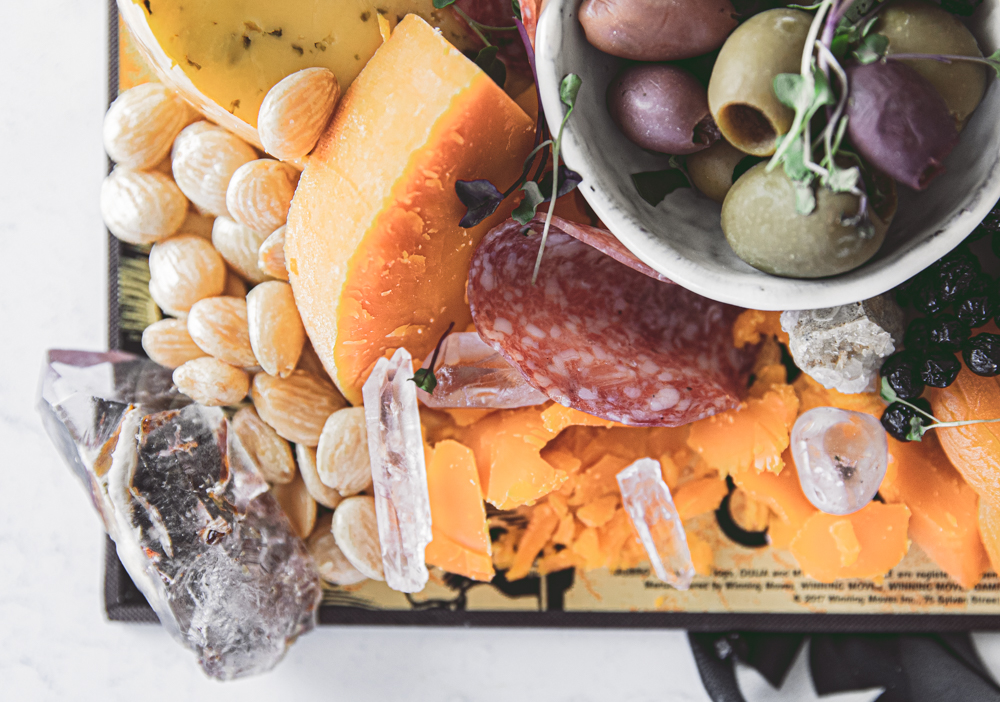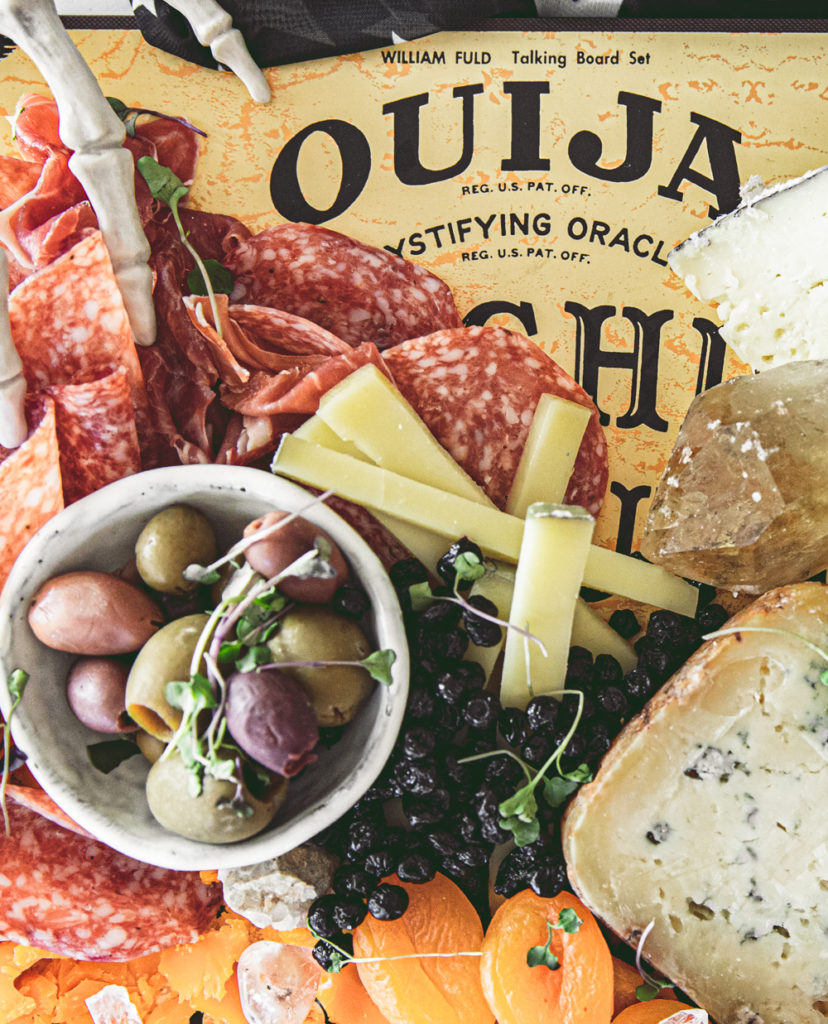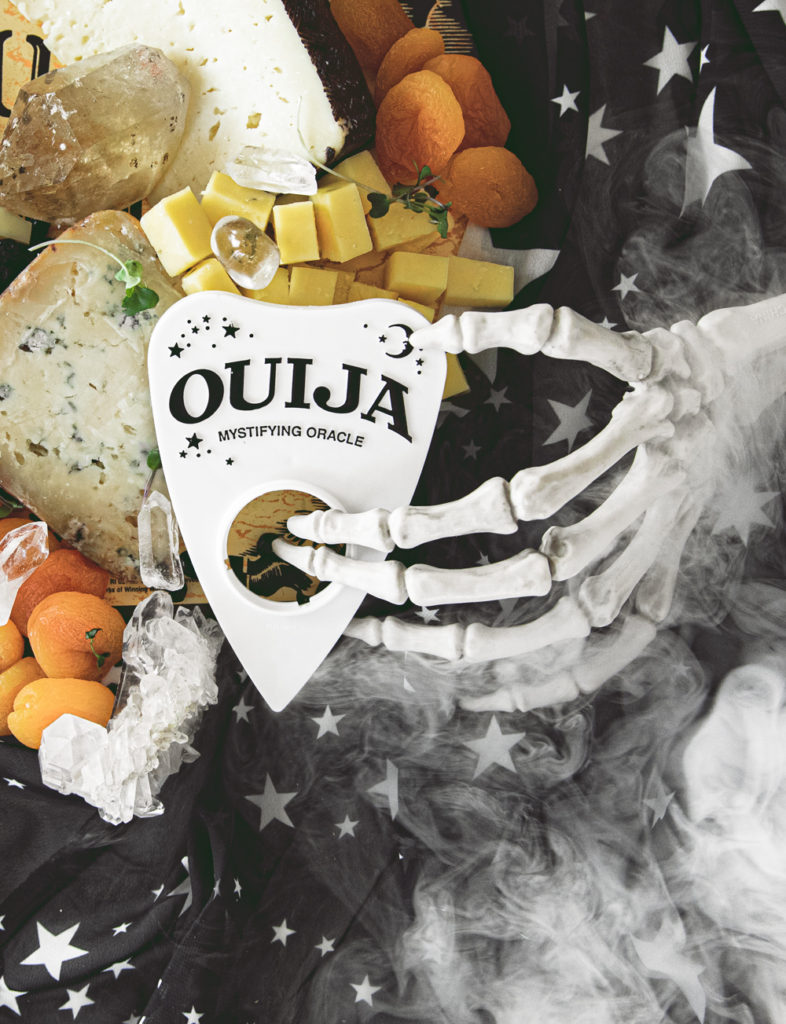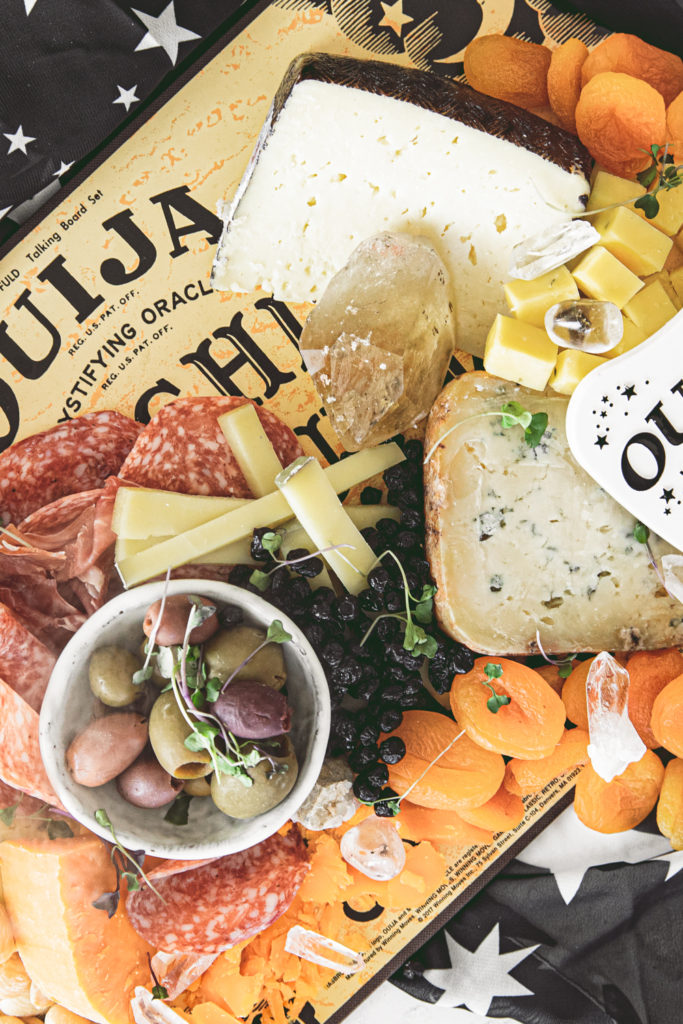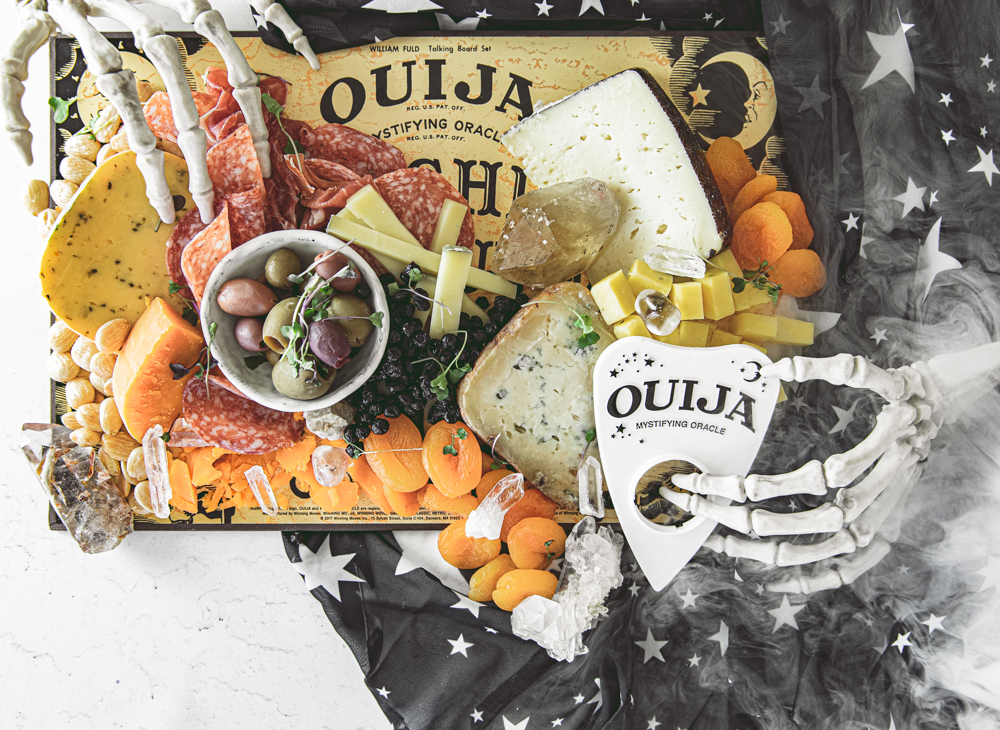 ---
B E I J O S K I T C H E N

xx
Abby