Super Bowl is this weekend and I gotta say, I'm pretty excited! Abby mentioned in our other Super Bowl post that we are Bay Area fans and for once, our Niners are in the big game!! Yay!! I actually have someone to cheer for! Haha! But for those of you who aren't into the game – which I'm sure there are a ton of you – this ones for you!
When thinking up this post I thought, what do I like to drink? Wine. What do I like to eat during football games? Chips. And this post was born! A chip and wine pairing, aka the most ideal situation for the ladies during the super bowl! So hang tight and keep scrolling to see all the fun and read about the most amazing pairings from our friends at Argaux!
Photos by Corrie Lynn Photo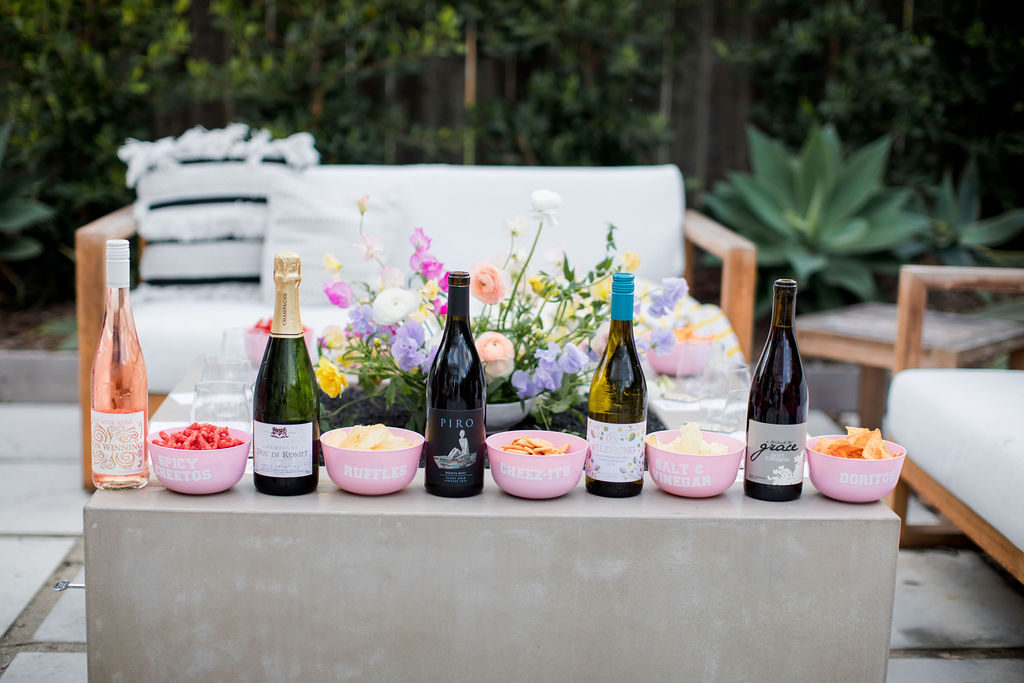 Every good party has to start with an invite!! And I definitely wanted something fun and colorful for this shindig! Leanna of David and Leanna is responsible for this cute invite and all the amazing details! I love the feminine football vibe ;)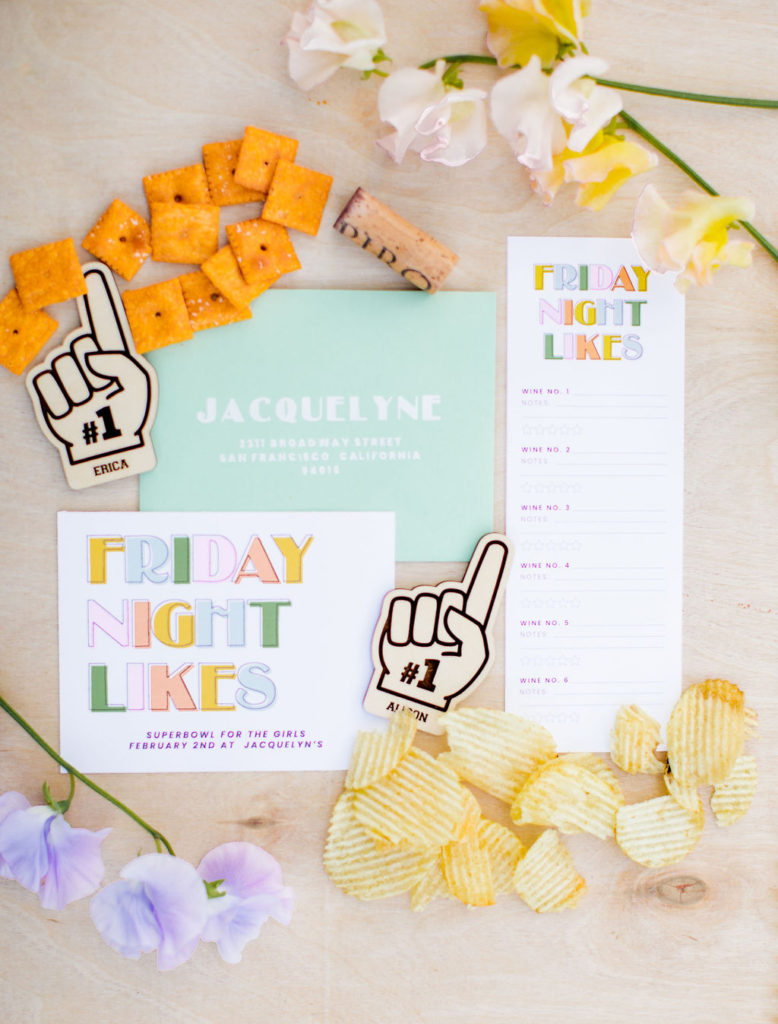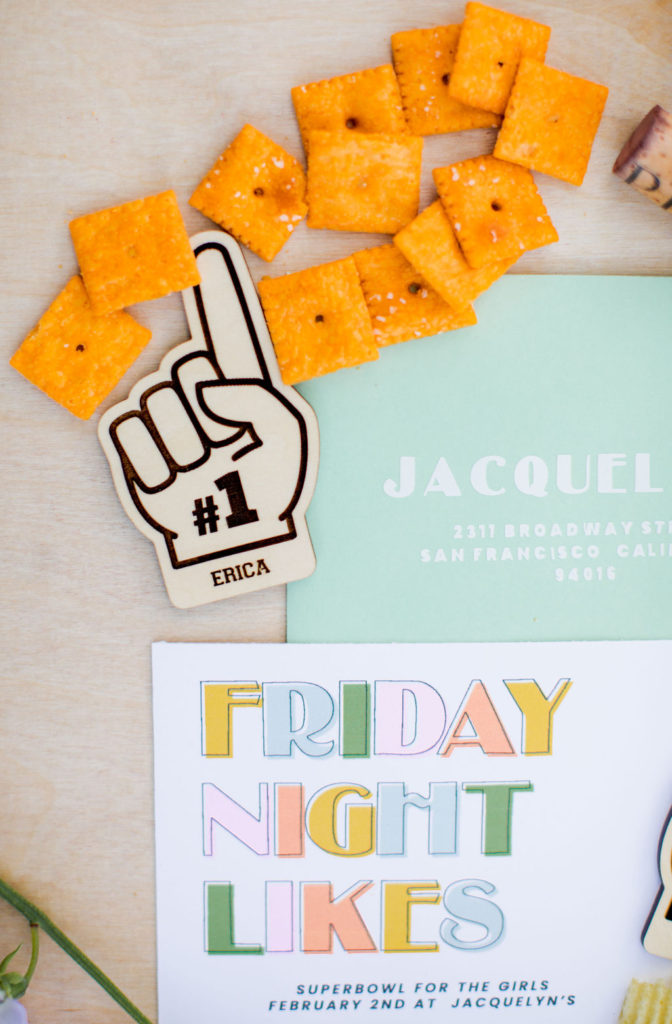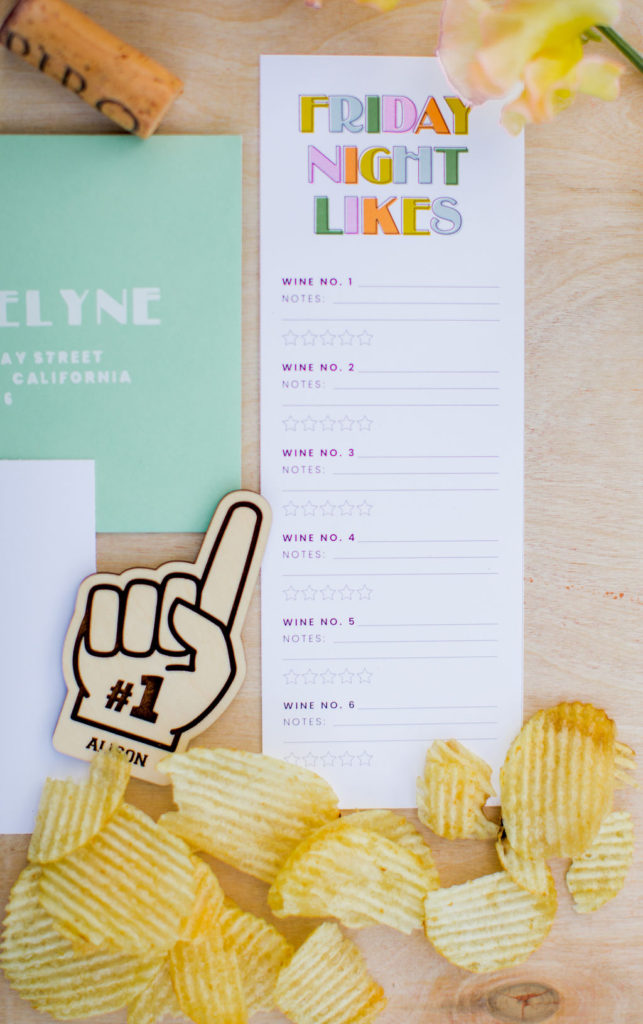 I hosted in my backyard, and since it is winter and kind of chilly we did it around my fire pit. My family and I love hanging out around it, Hart Concrete Design has the best fire pits, you must check them out!! We added some Gunn & Swain blankets as well to make it extra cozy…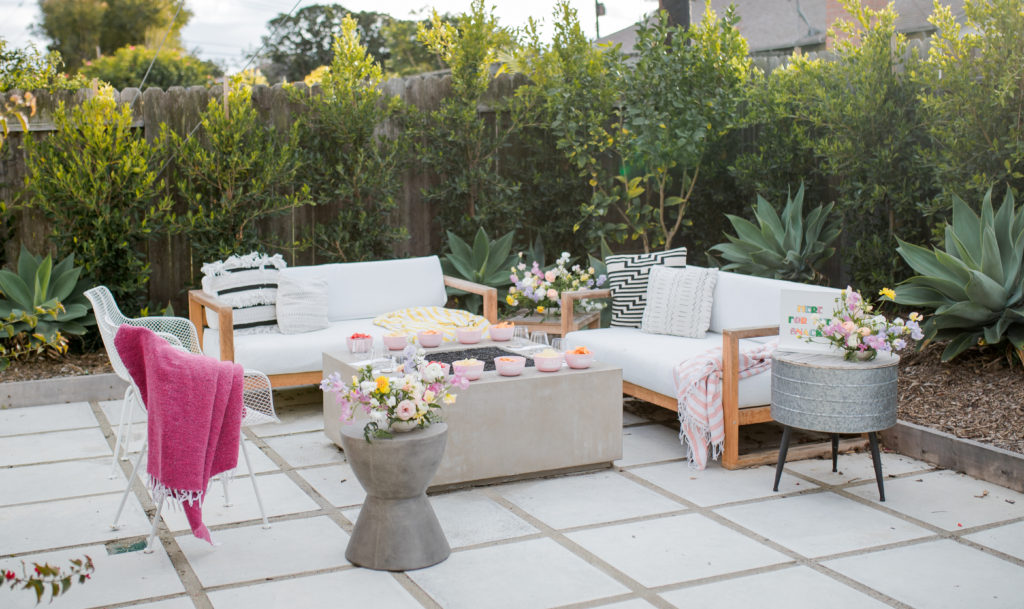 Our starting line up….
Spicy Cheetos, Ruffles, Cheez-its, Salt & Vinegar and Doritos!!!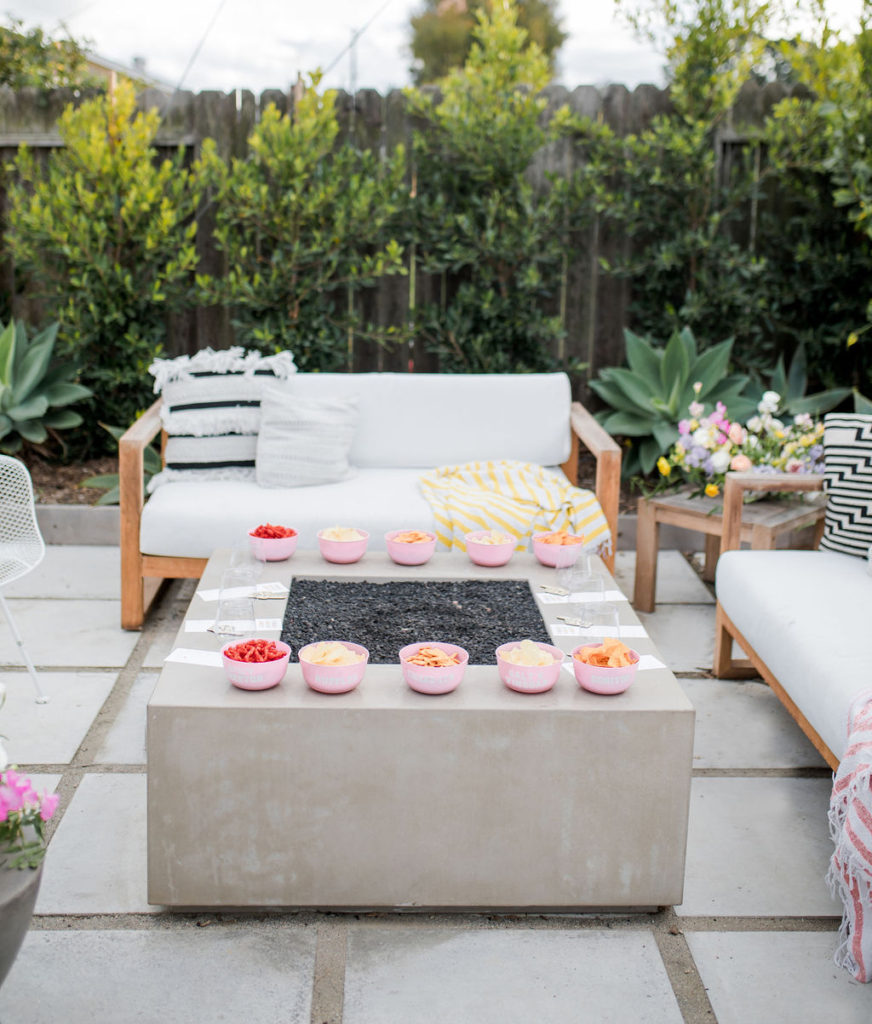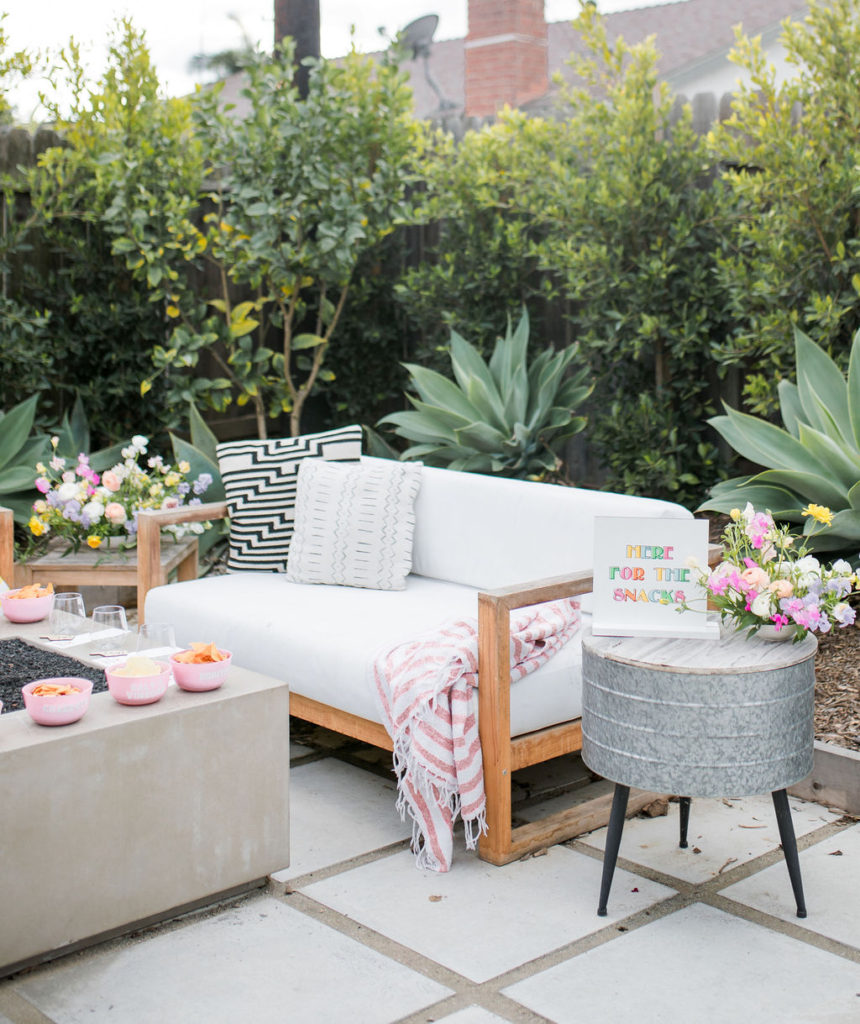 How about these gorgeous blooms from Third & Park?! They have me ready for Spring!!! Love those colors and their whimsical feel!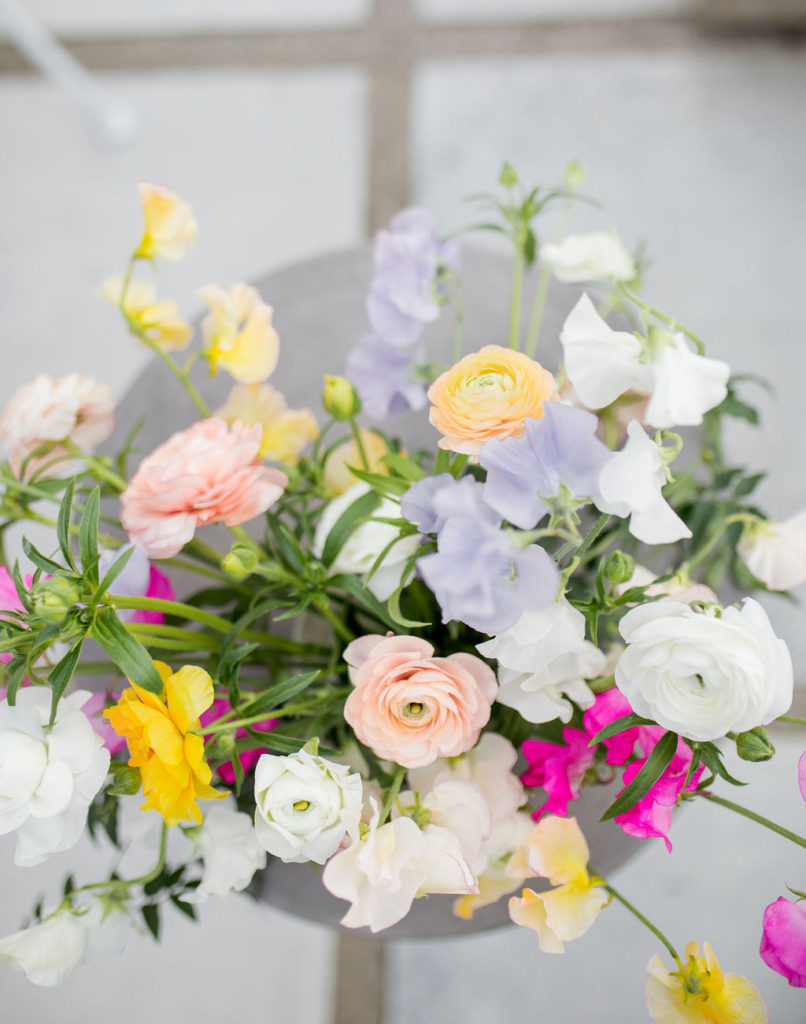 More amazing signage from David and Leanna and our custom wine glasses with each guest's initials! Love those details! Oh, and I had to use Daydream Society's striped napkins, they fit in perfectly…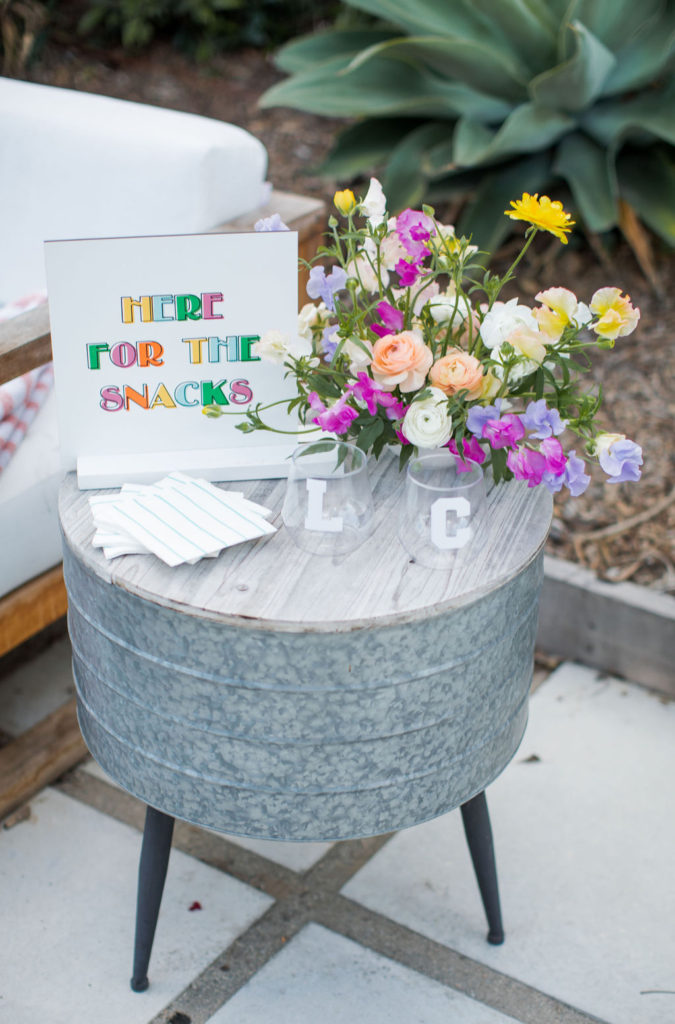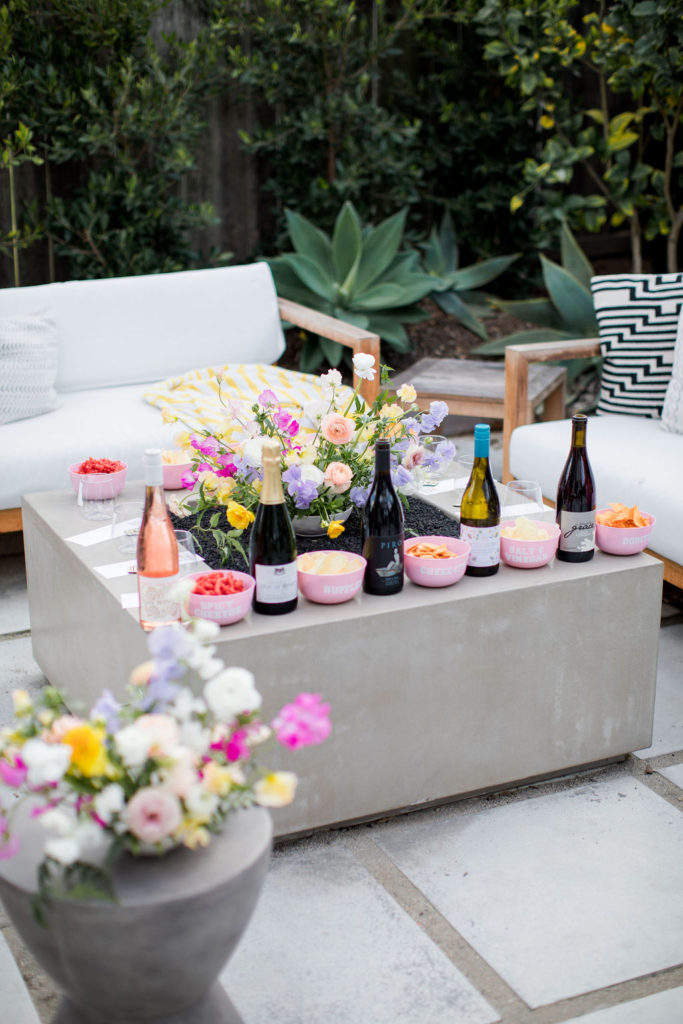 We are all here for the snacks!!!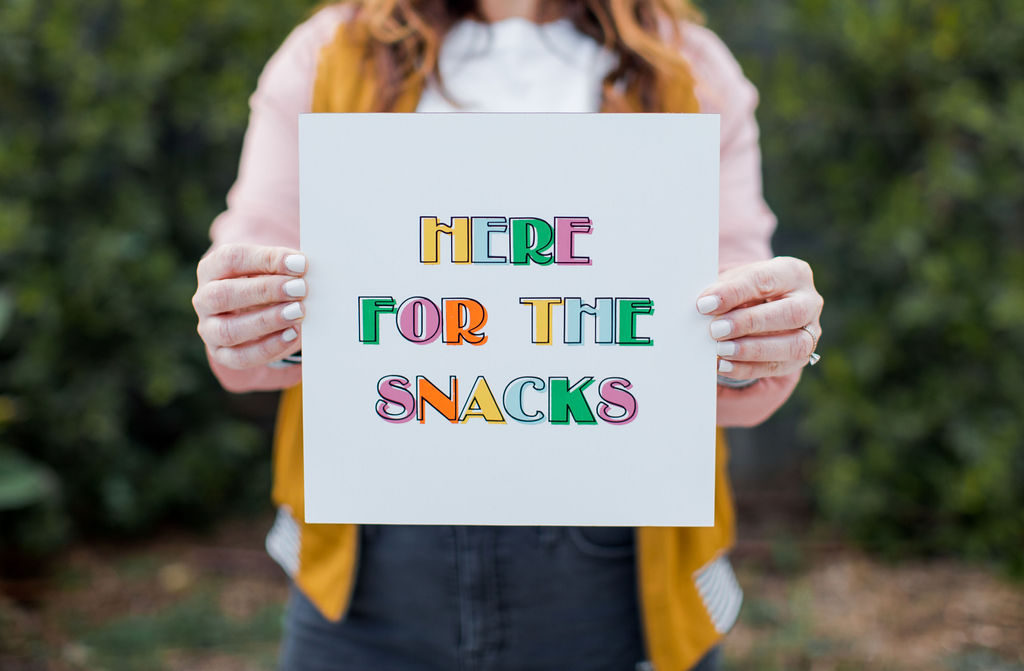 Our cute little cards to write down tasting notes and our even cuter little place cards! I can't get enough of David and Leanna's details you guys!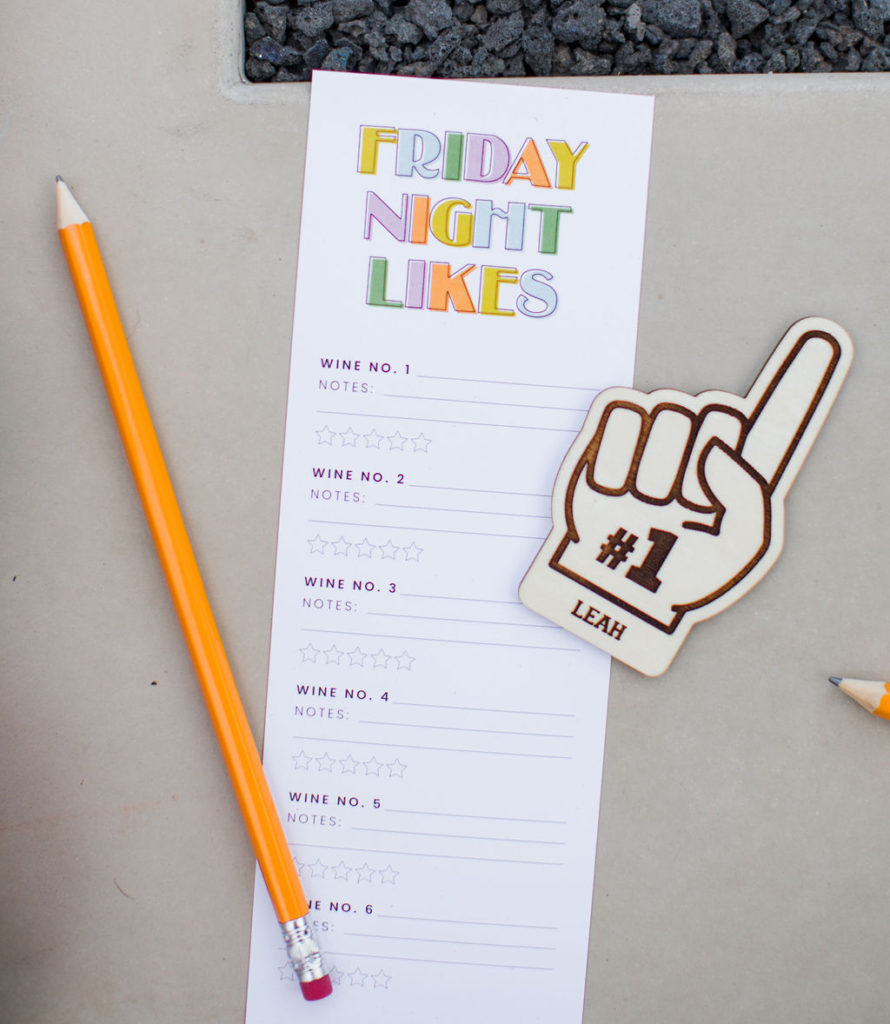 Argaux brought some amazing wines and paired them perfectly with the chips! I will share all of the details toward the end of this post!!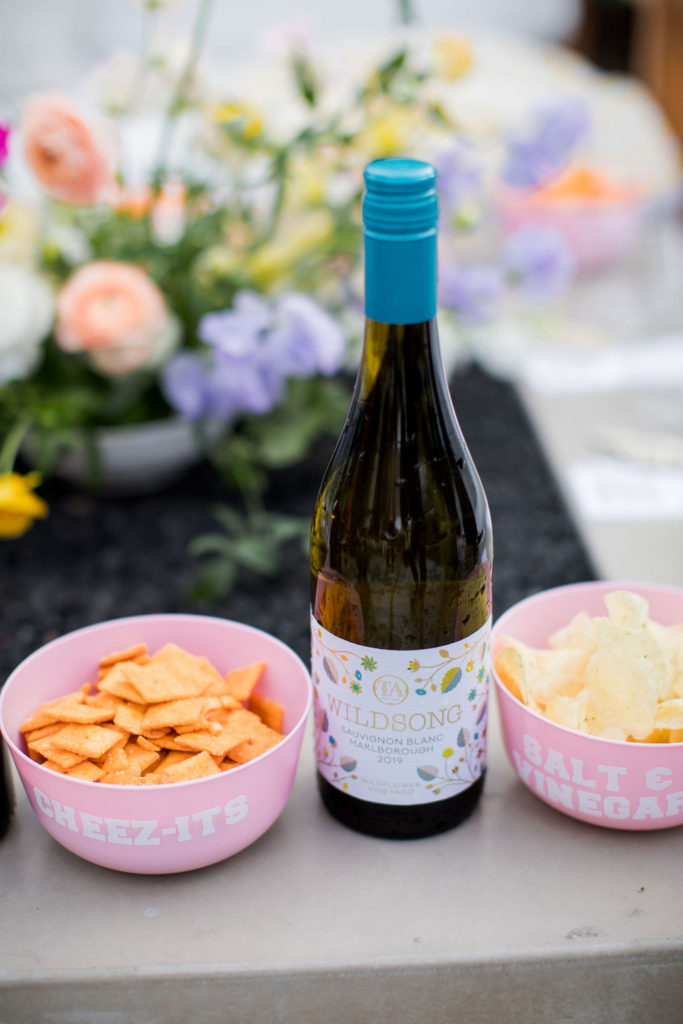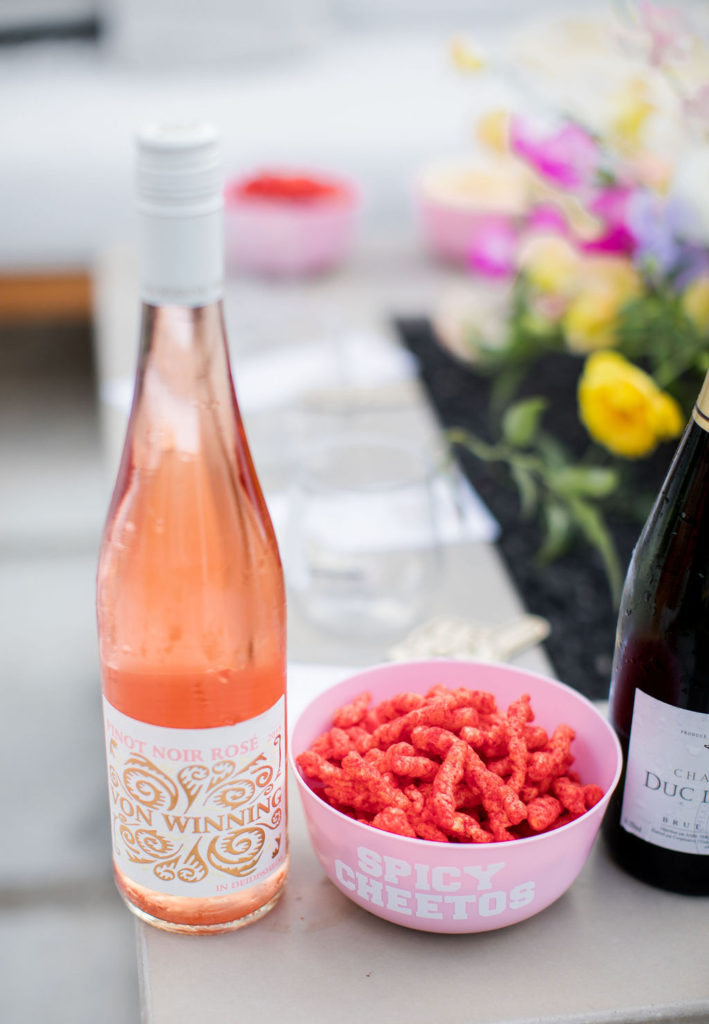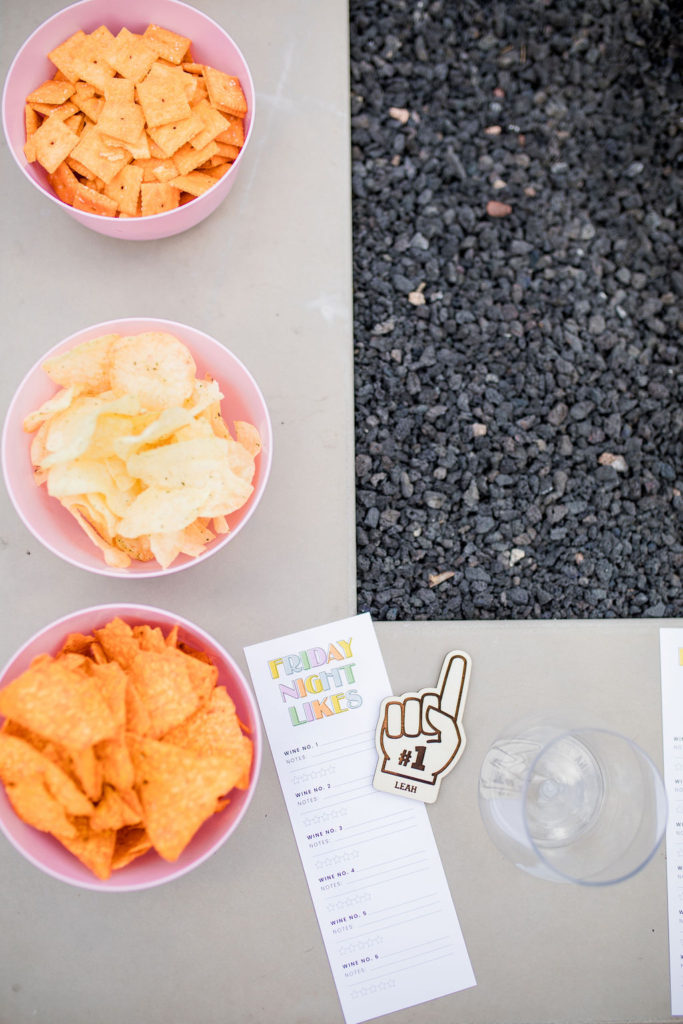 How cute are our little pink L'entramise bowls with David and Leanna's decals?! I die over them!!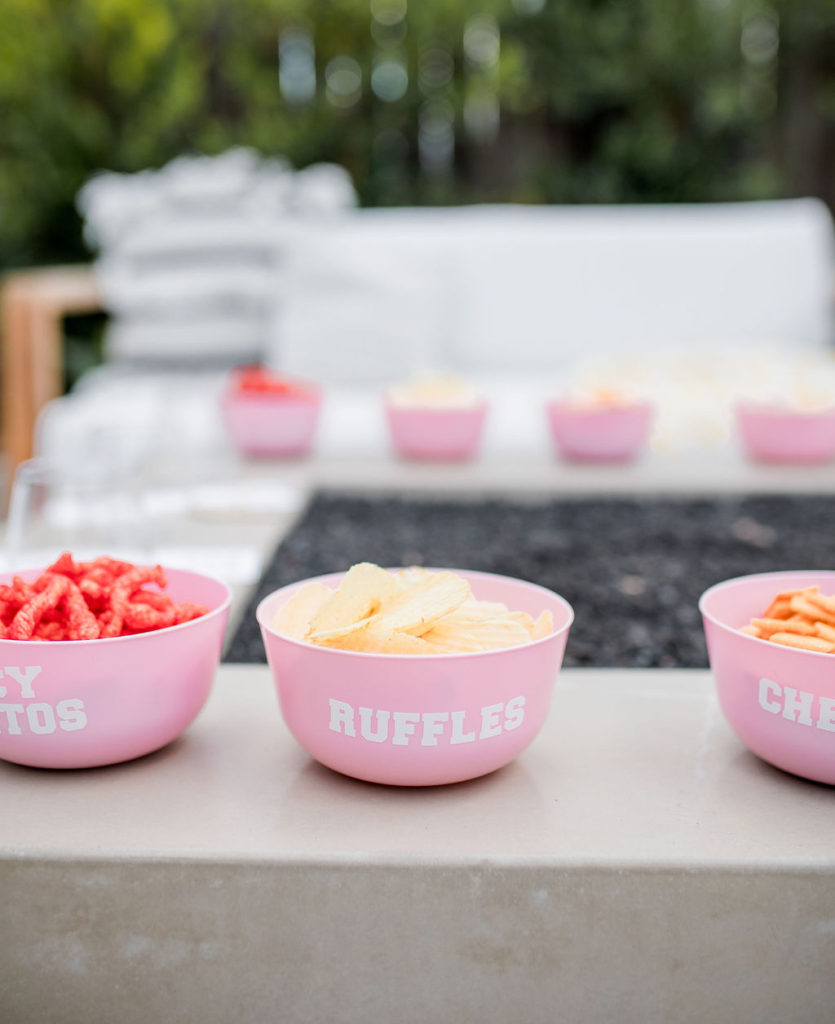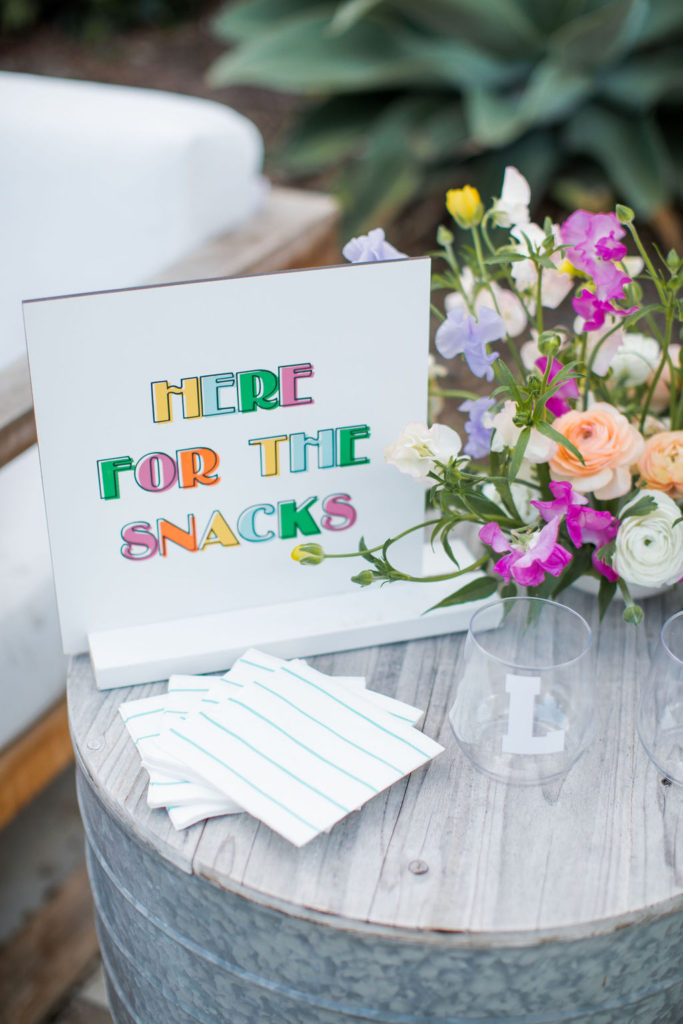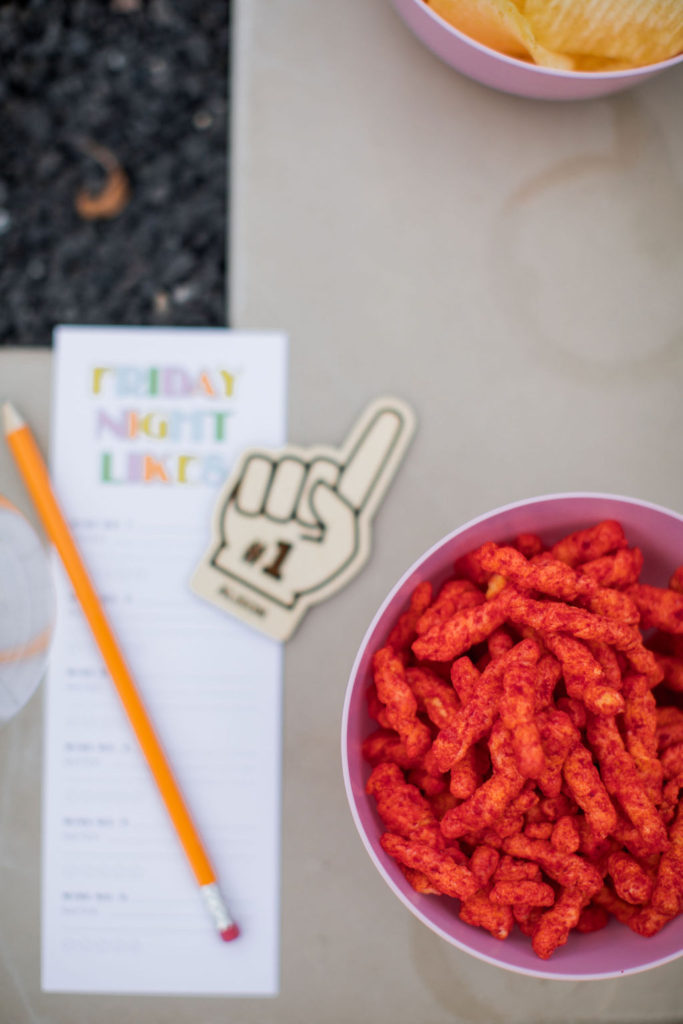 Ok, I think it's about wine o'clock!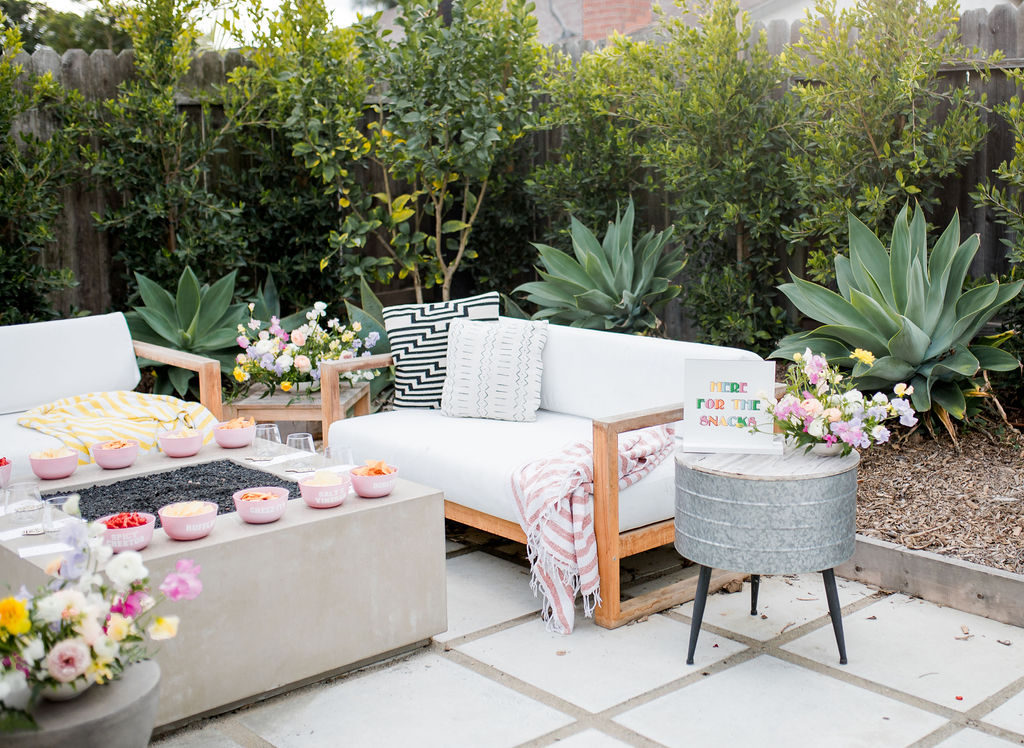 Let's do it!!!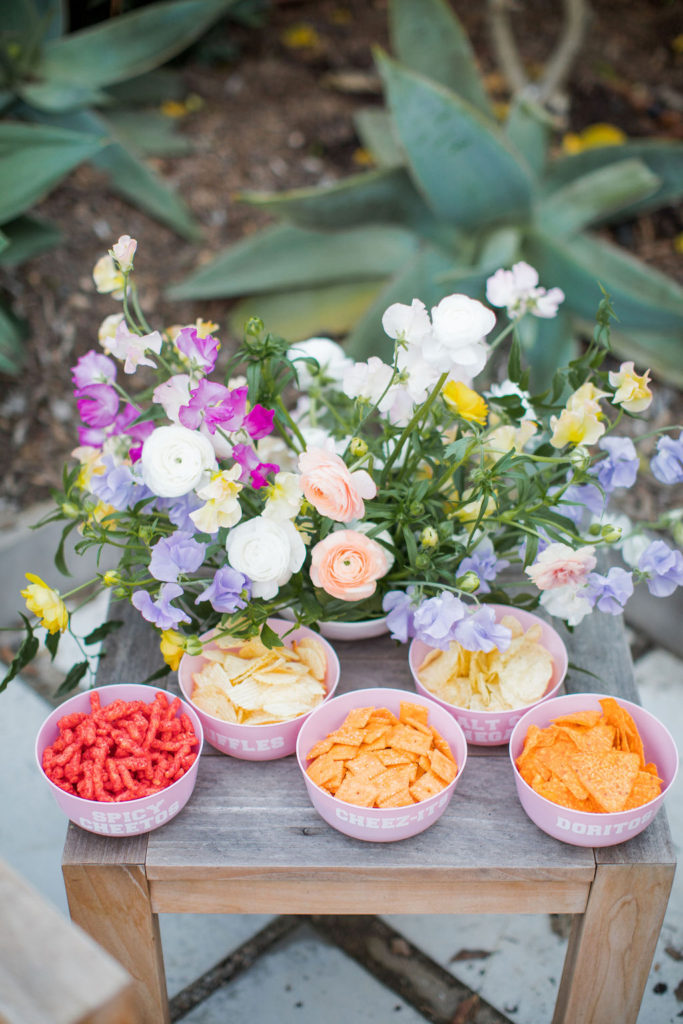 This is Lauren from Argaux and she is basically my little wine angel sent from heaven. The other day I needed wine, emailed her and she had it at my door within a few hours. Like I said, wine angel!!!
She put together the best pairings that you guys will LOVE! Each chip tasted so amazing with the wine!!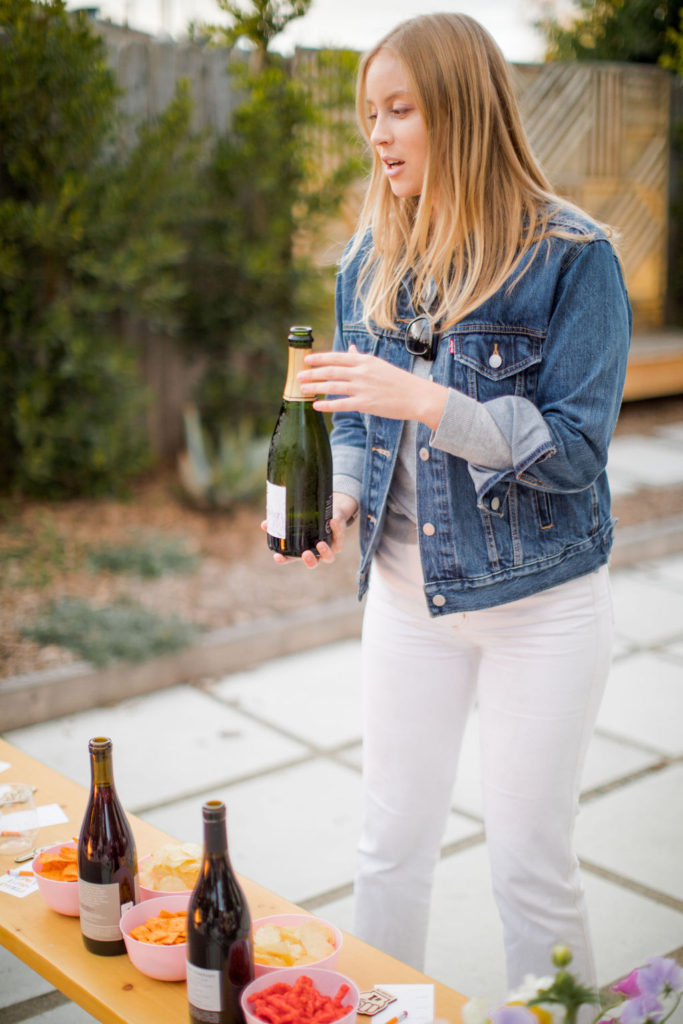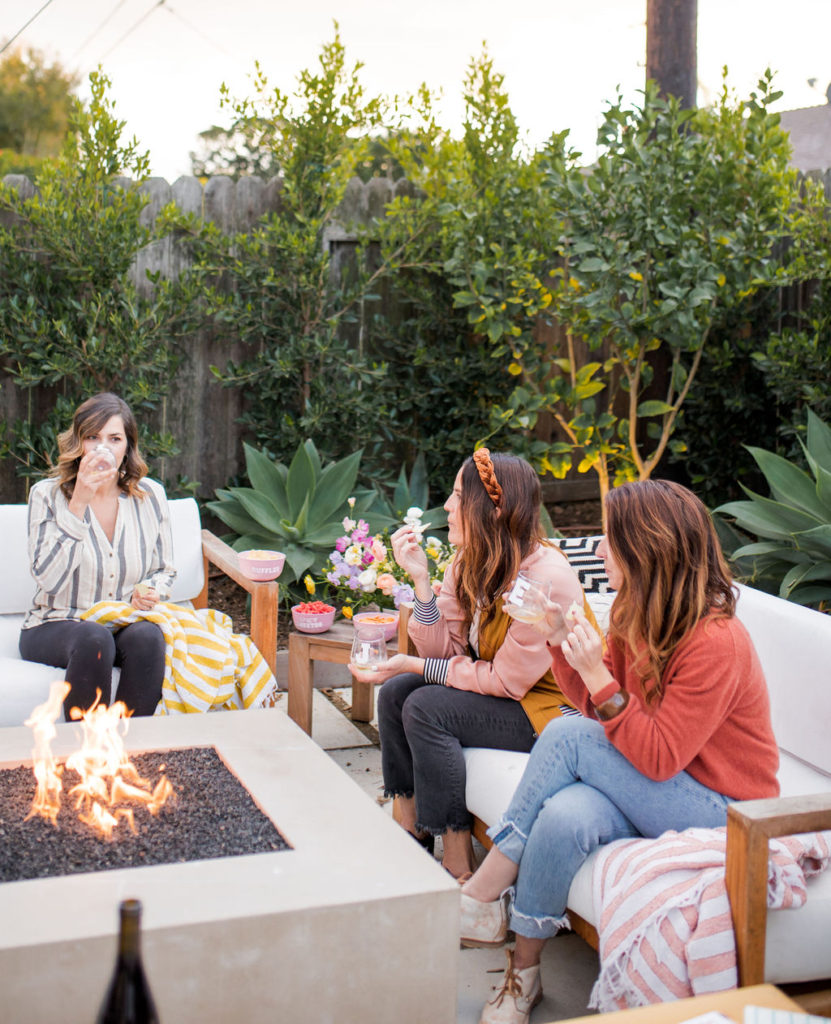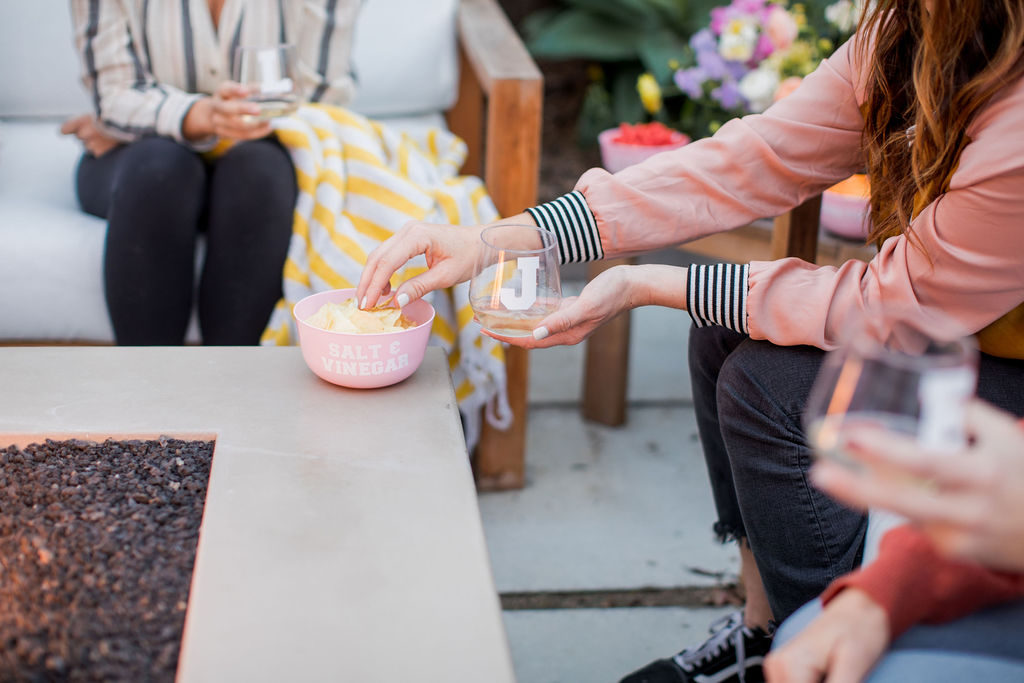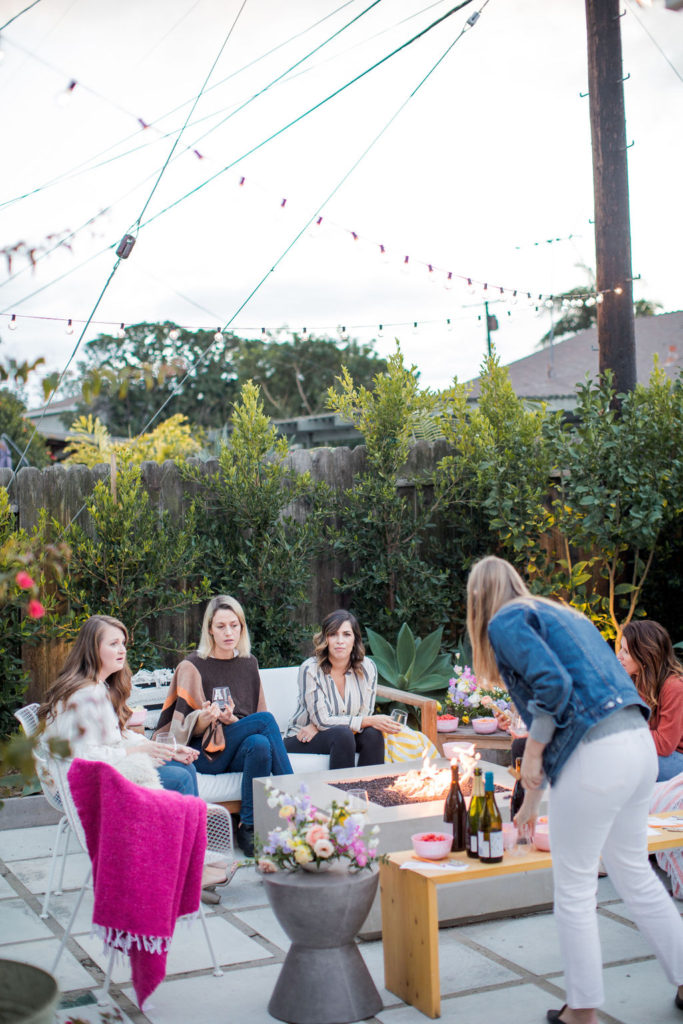 Here are our pairings…
Doritos – A Tribute to Grace Grenache
Spicy Cheetos – Von Winning Off – Dry Rosé
Cheez-its – Piro Points West Pinot Noir
Ruffles – NV Duc de Romet Brut Champagne
Salt & Vinegar – Cherrier Freres Menetou-Salon & Wildsong Marlborough Sauv Blanc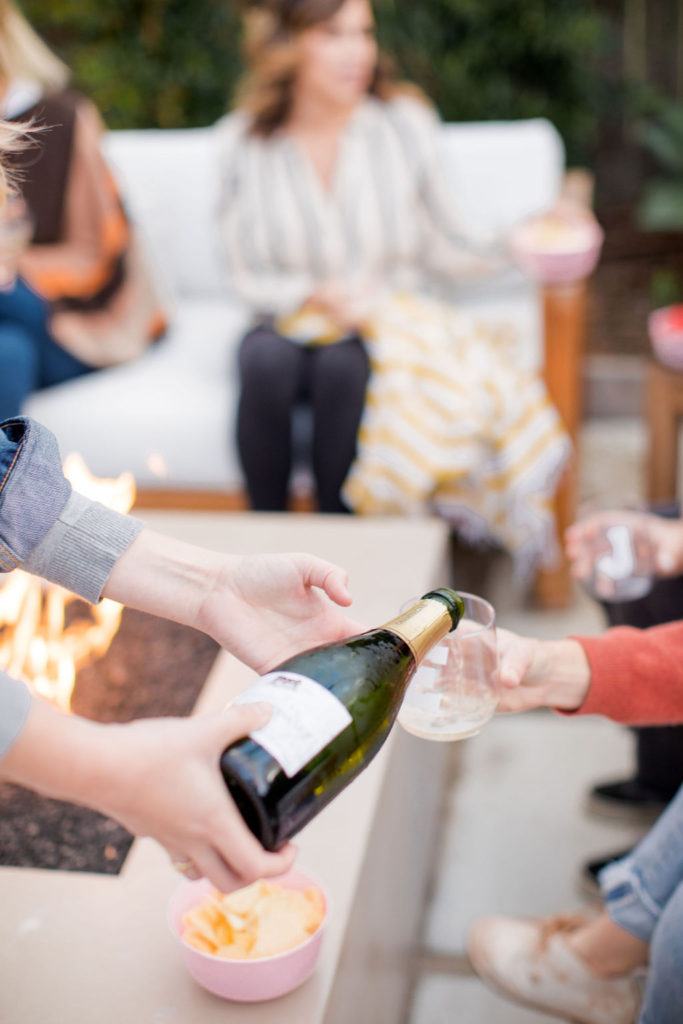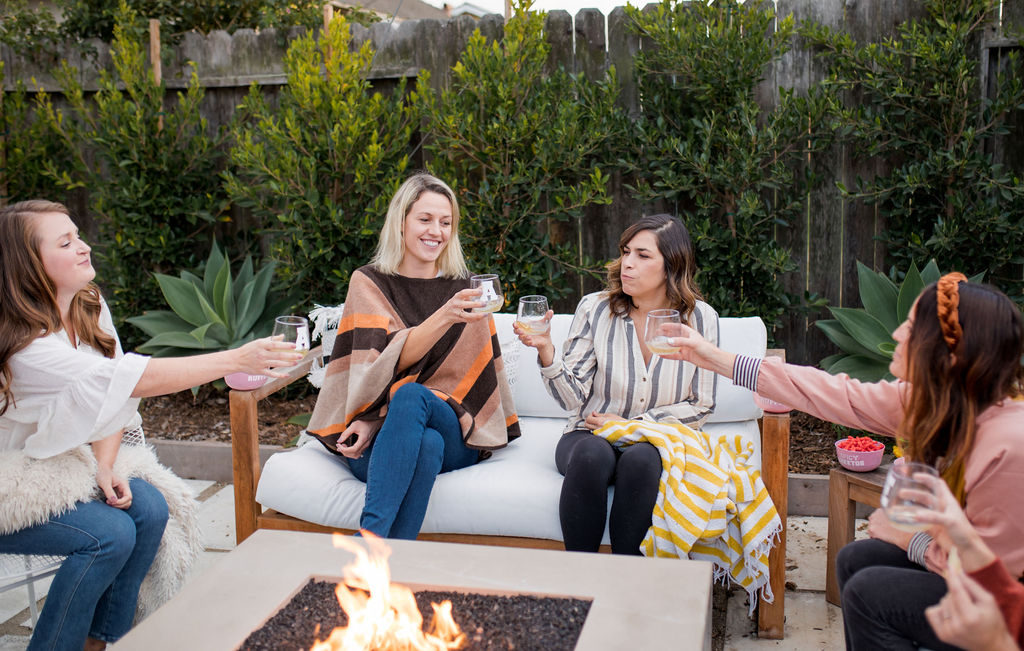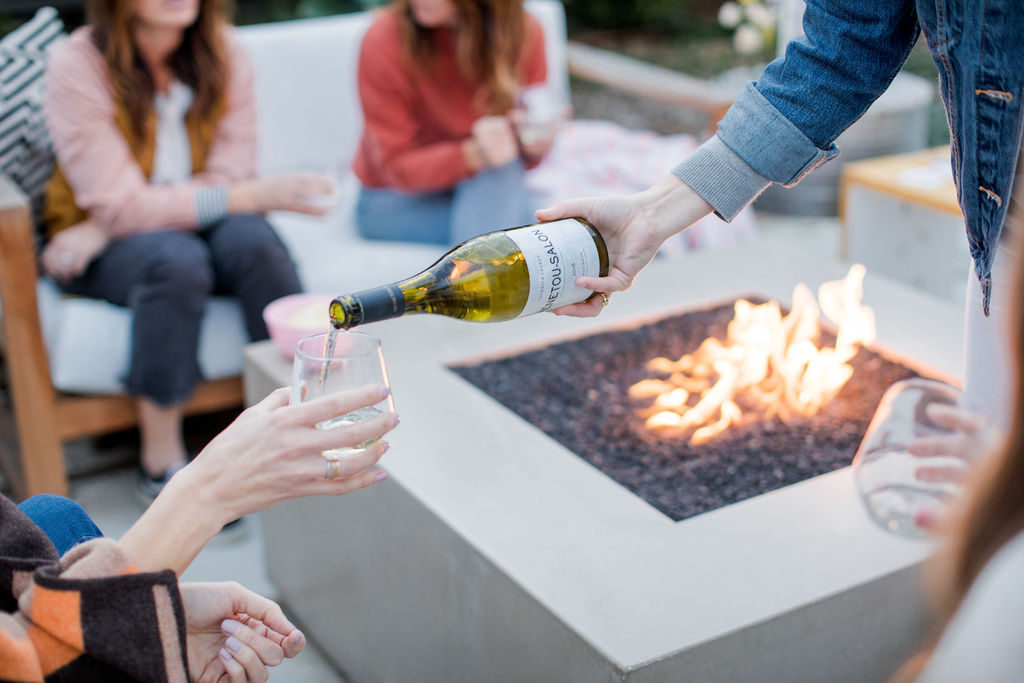 It was such a fun night with such a fun group! We drank our little hearts out that night and felt it the next day – but it was all well worth it!!! Try this at home, it's such a fun idea and we all had a blast!!
Also, if you want to join the Argaux wine club we highly recommend it! Leah just joined and I think I may ask my husband for it for my birthday! Happy wife happy life – so give me wine!
xx
Jacquelyn