A few months ago we traveled to Joshua Tree and just made pretty all day long… We shared a home tour of The Harriet House a few weeks ago, but today we are sharing some Joshua Tree wedding inspiration! Imagine eloping with a few special friends to the desert and getting married under a Joshua Tree… Pretty magical right?!
Well keep scrolling to see our take on this scenario, I think you'll love it! The photos from Megan Welker are pretty amazing…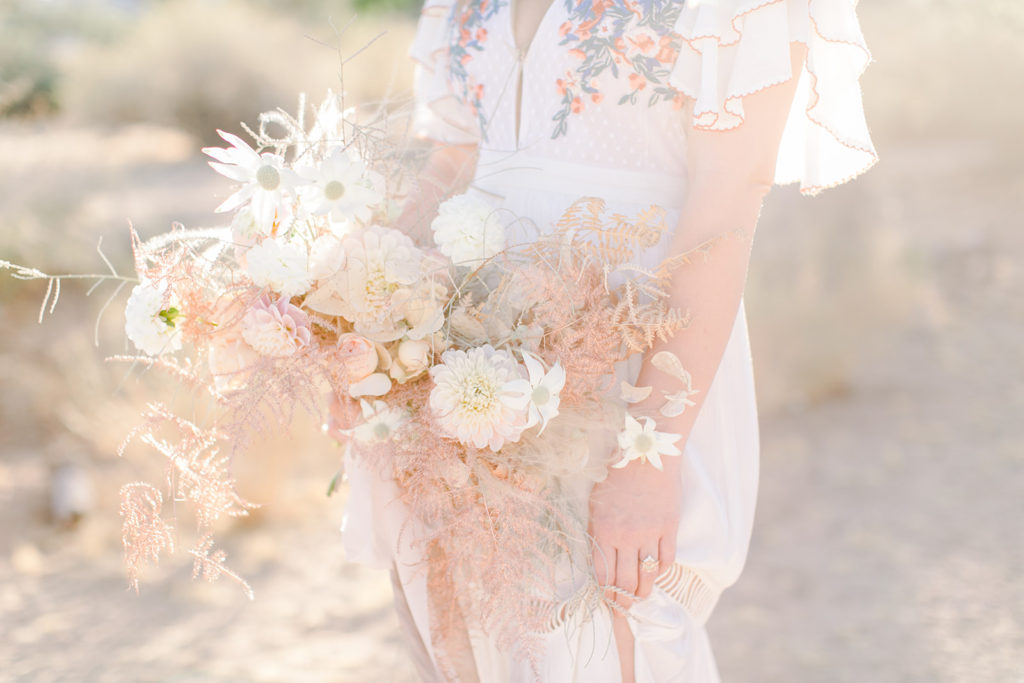 Well our bride had to get ready in The Harriet House, I mean it's too pretty not to! And how cute is she in her Cleobella robe? The Bride on the back and the lace details are just so pretty, and we hear they have pretty robe options for the bridesmaids too…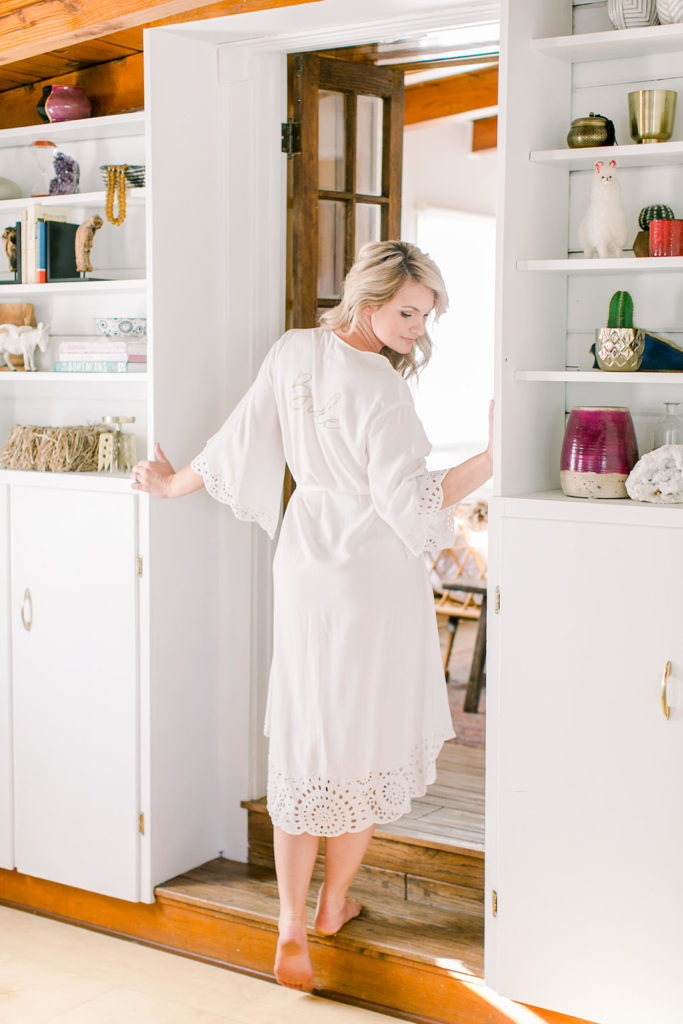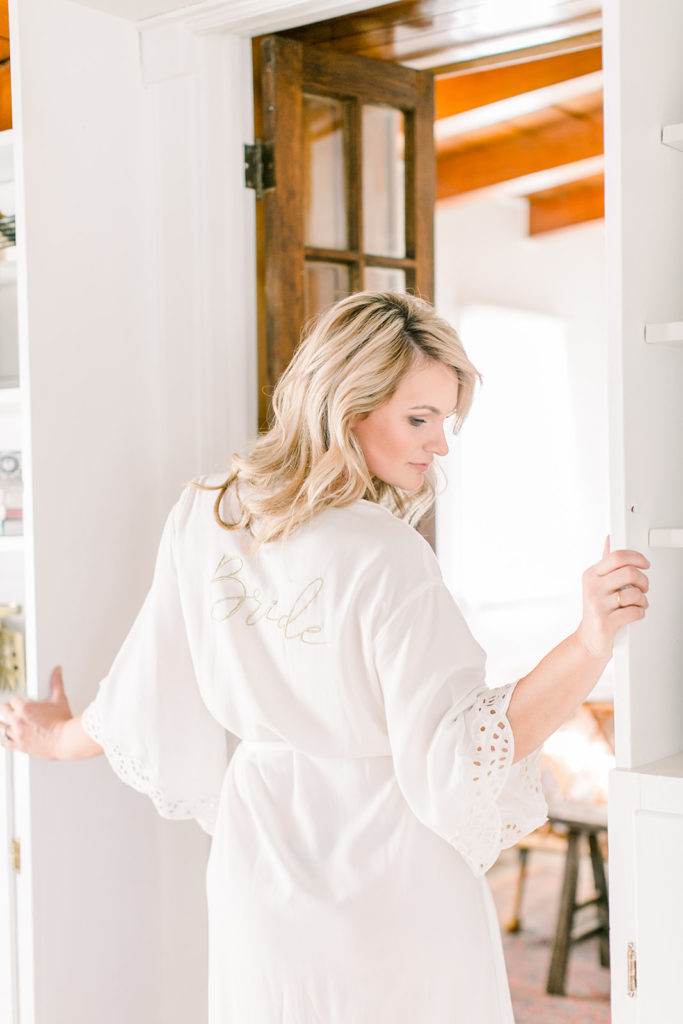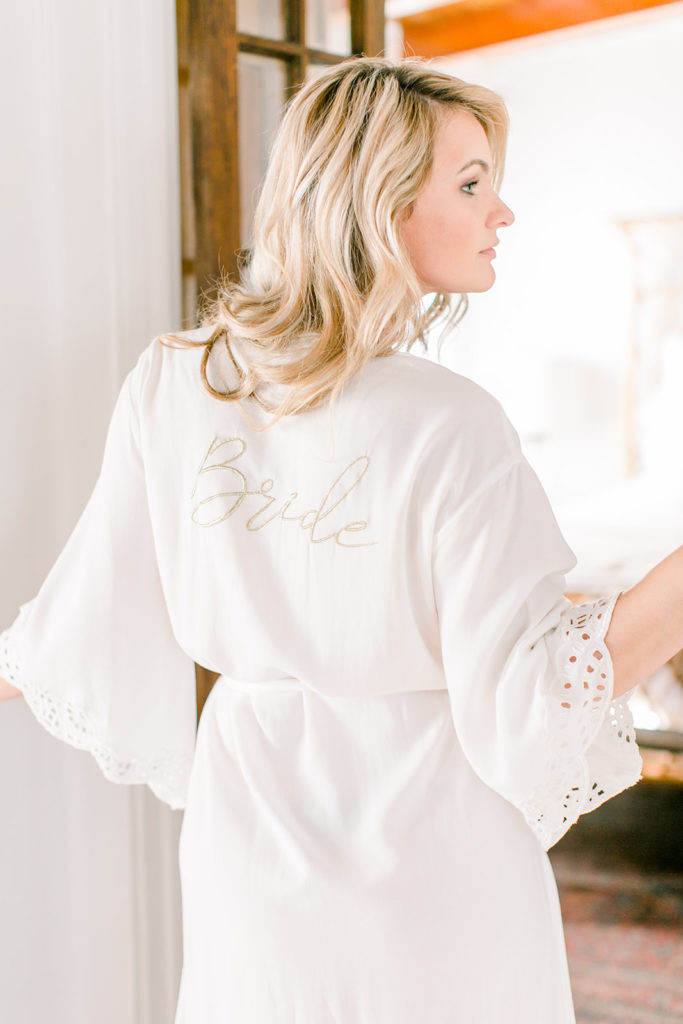 I don't know about you but I love the idea of a casual elopement. Getting ready by myself or with a few close friends and family before I say "I do", it's just so special. Sometimes you don't need all that hullabaloo, you just need the people that matter most and a really pretty place.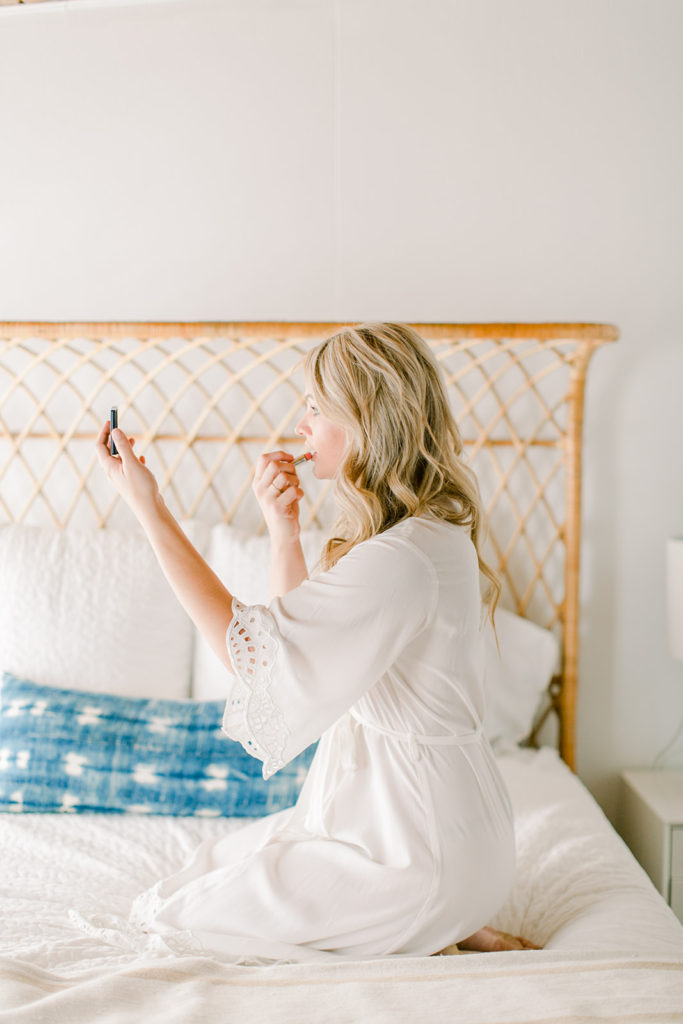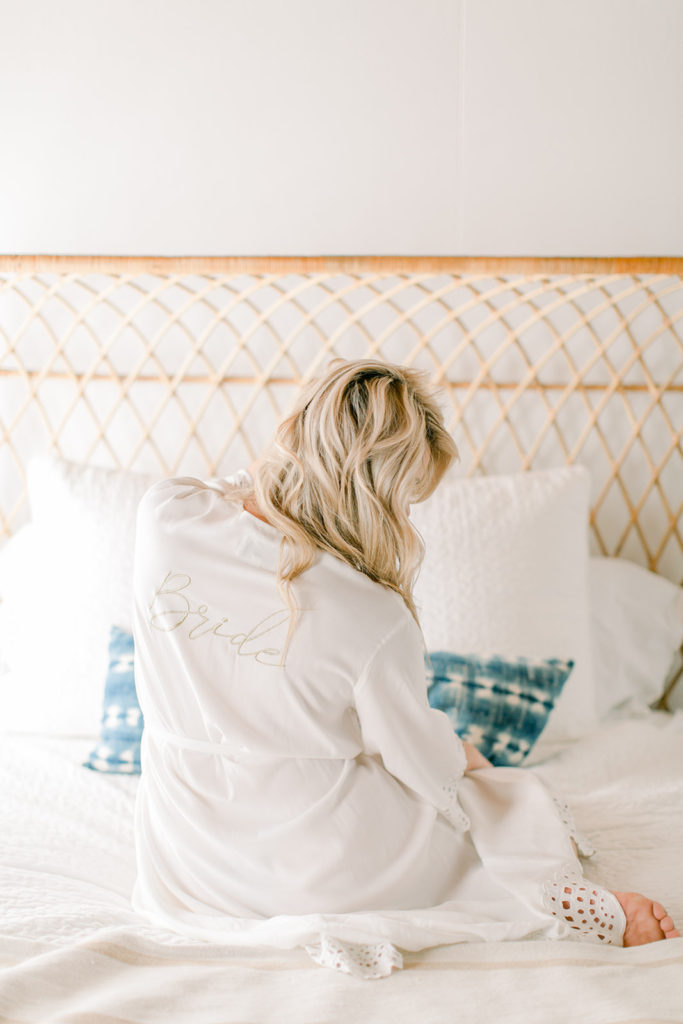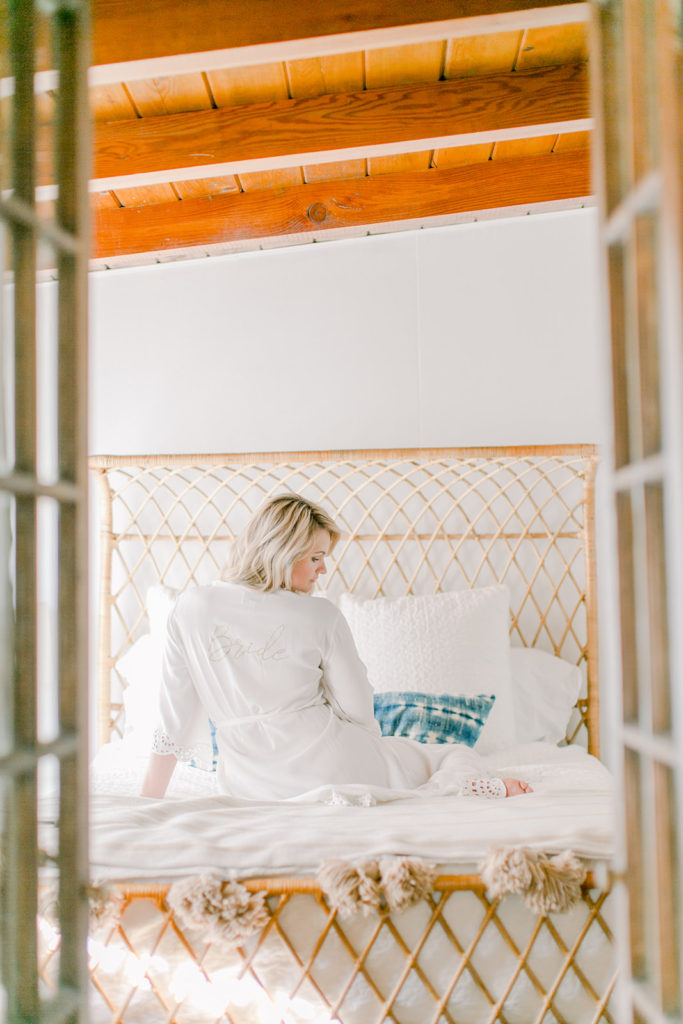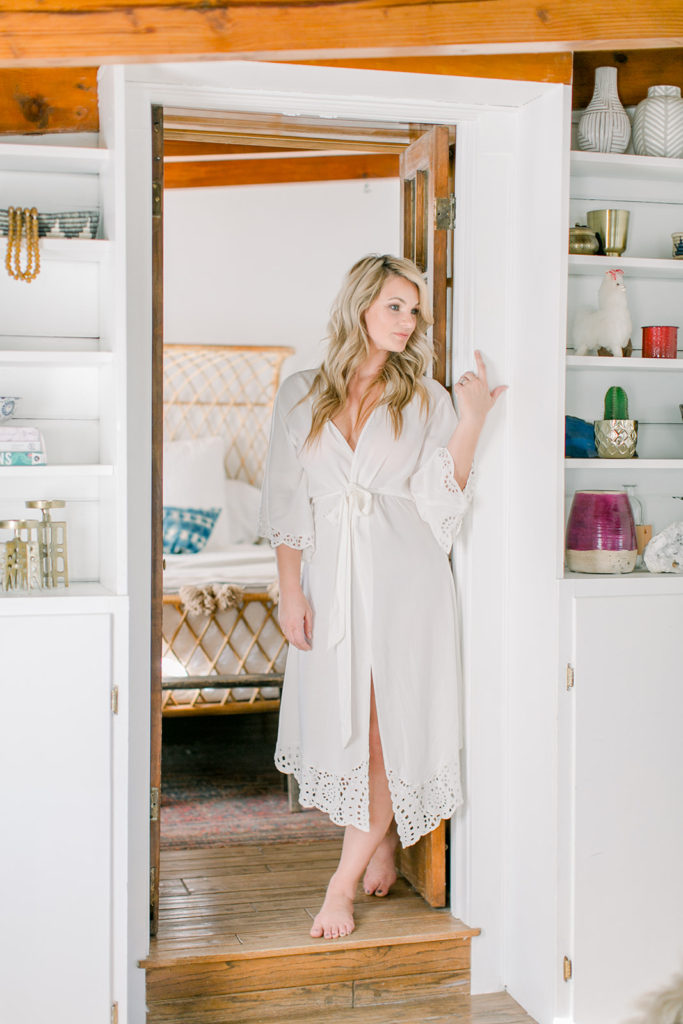 Onto the details… Proper Letter made this pretty invite suite that I styled on Chasing Stone's styling surface aptly named "Joshua Tree". The soft pink tones are reminiscent of the sunsets in the desert and it all looked so lovely together. Add in some amazing tiles from Cement Tile Shop and a to die for bouquet by Third & Park and it's pretty darn gorgeous…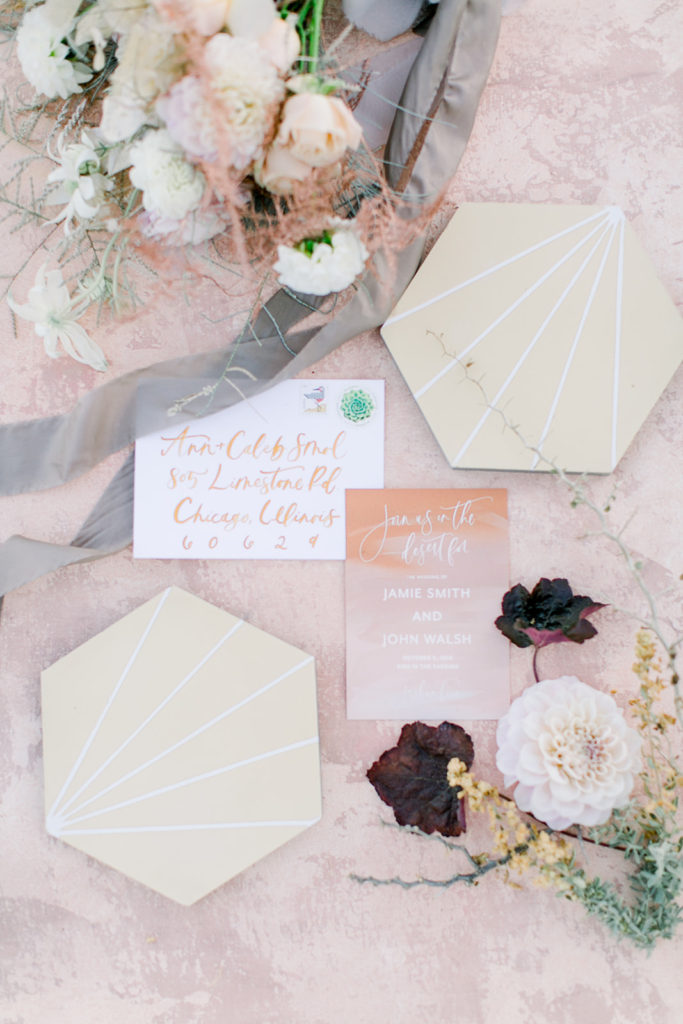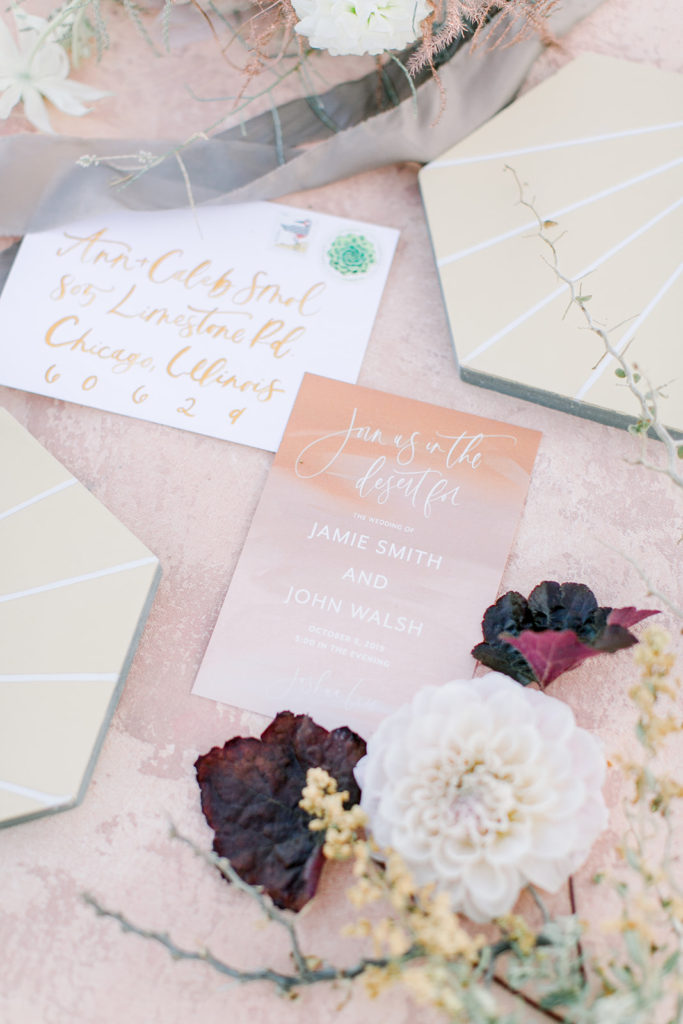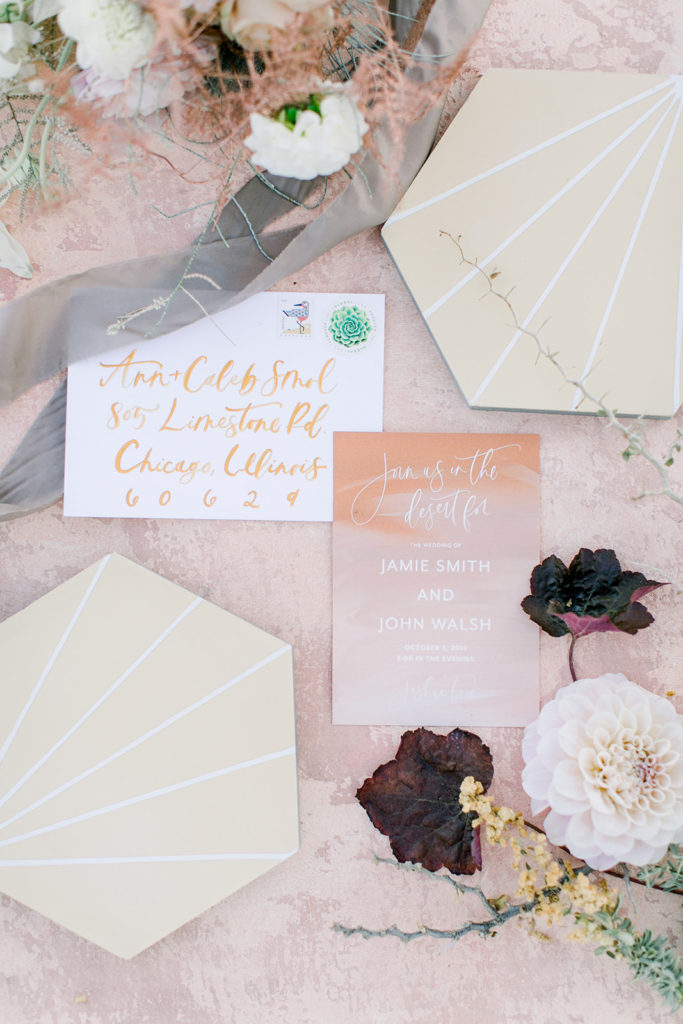 Oh, and how about a truly stunning ring?! Yes please! Every bride needs one of those!! I am obsessed with all things by Dottir Collective. Their custom hand made vintage inspired pieces are amazing and so unique. You must check them out!!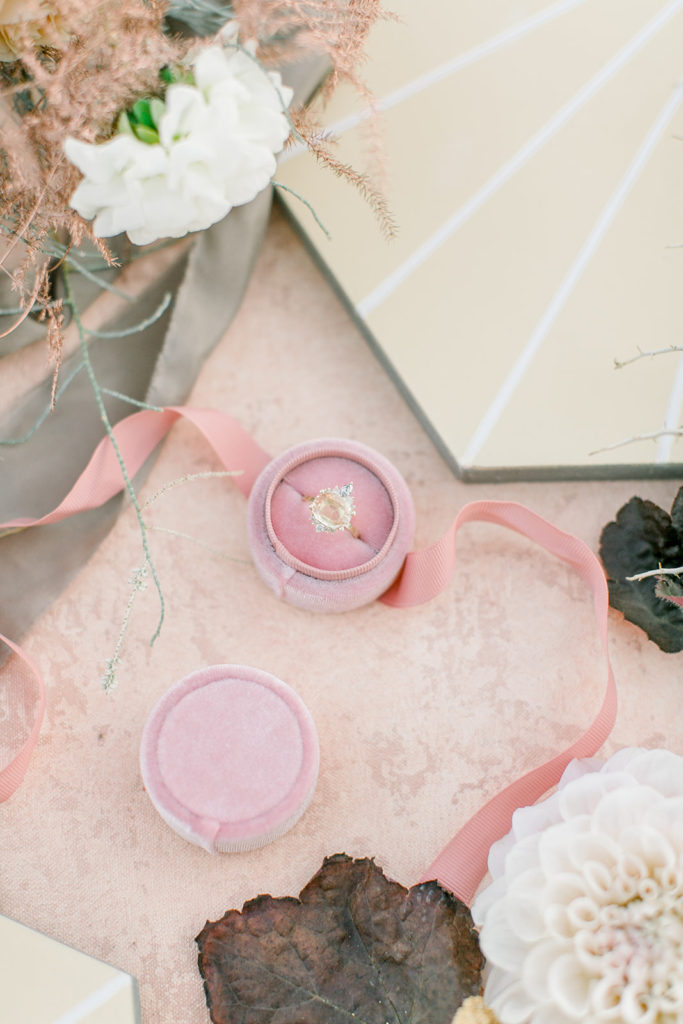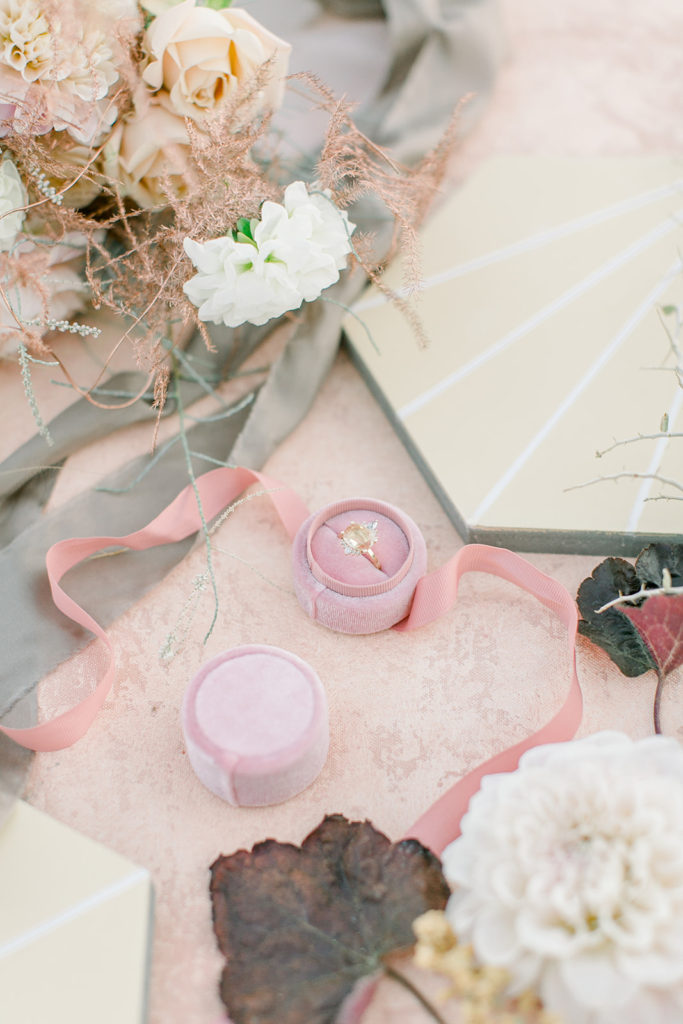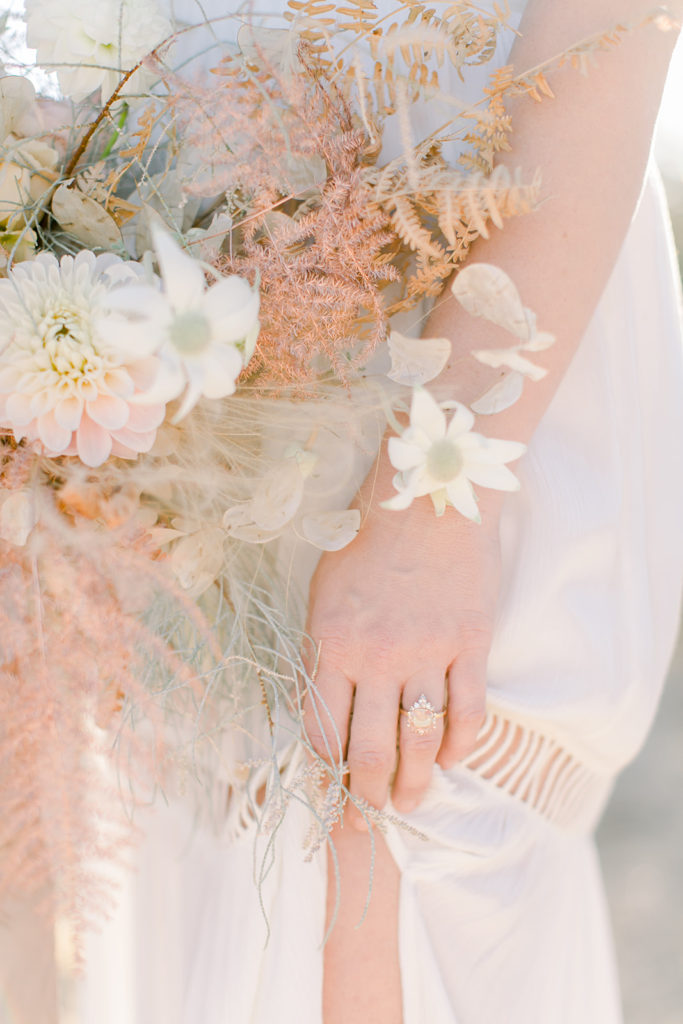 There are those Joshua trees I promised!! Our bride is looking gorgeous in her Cleobella dress. I'm sure you've seen this amazing dress before, it's one of our favorites and we thought it was pretty perfect for a Joshua Tree bride, don't you think?!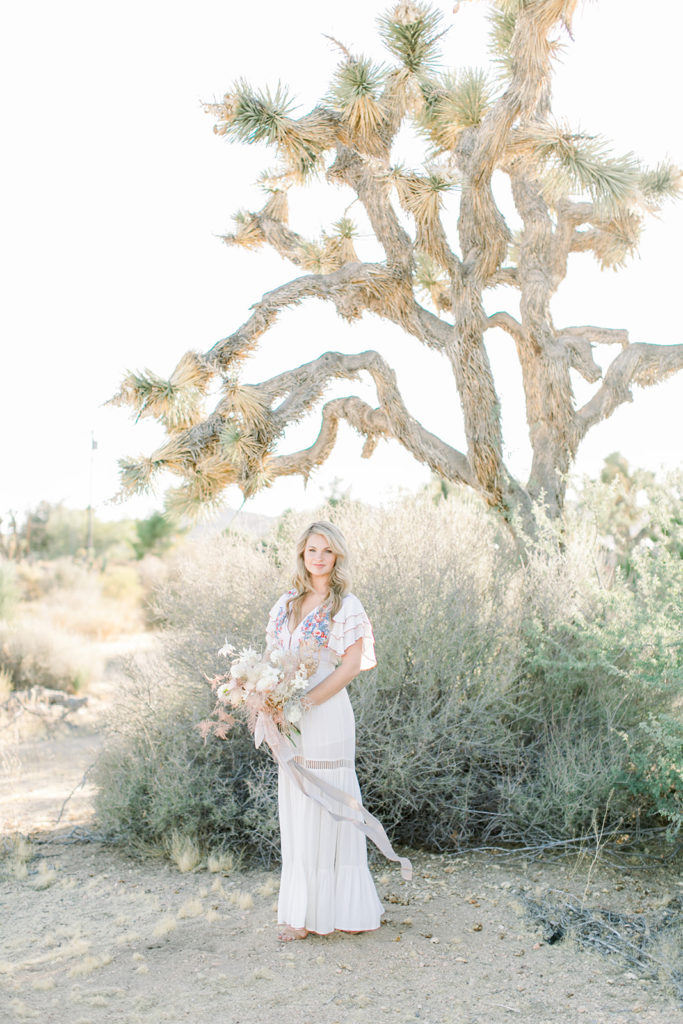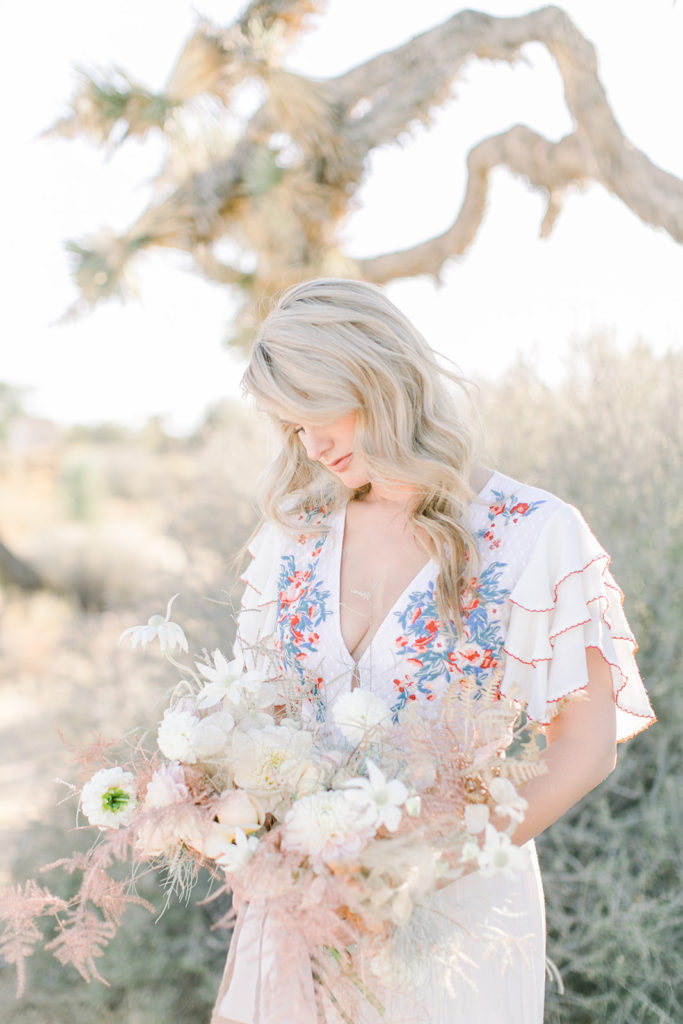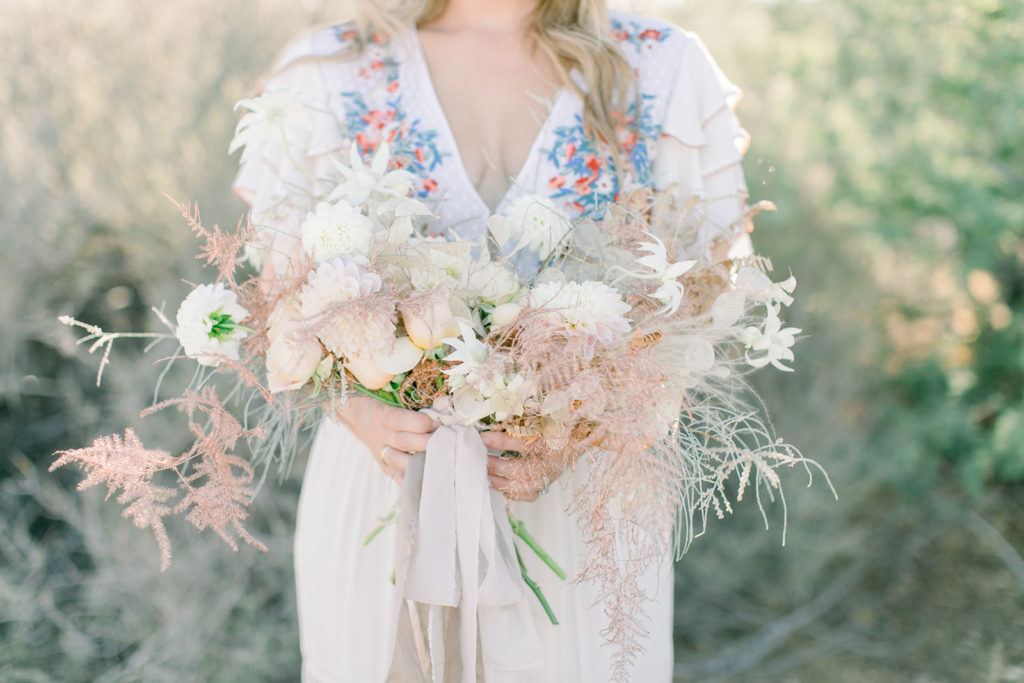 Another thing I'm loving? This bouquet from Third & Park! The ethereal bohemian vibes are so pretty and the neutral hues are just what I love! It's pretty without being overpowering, letting the bride shine!!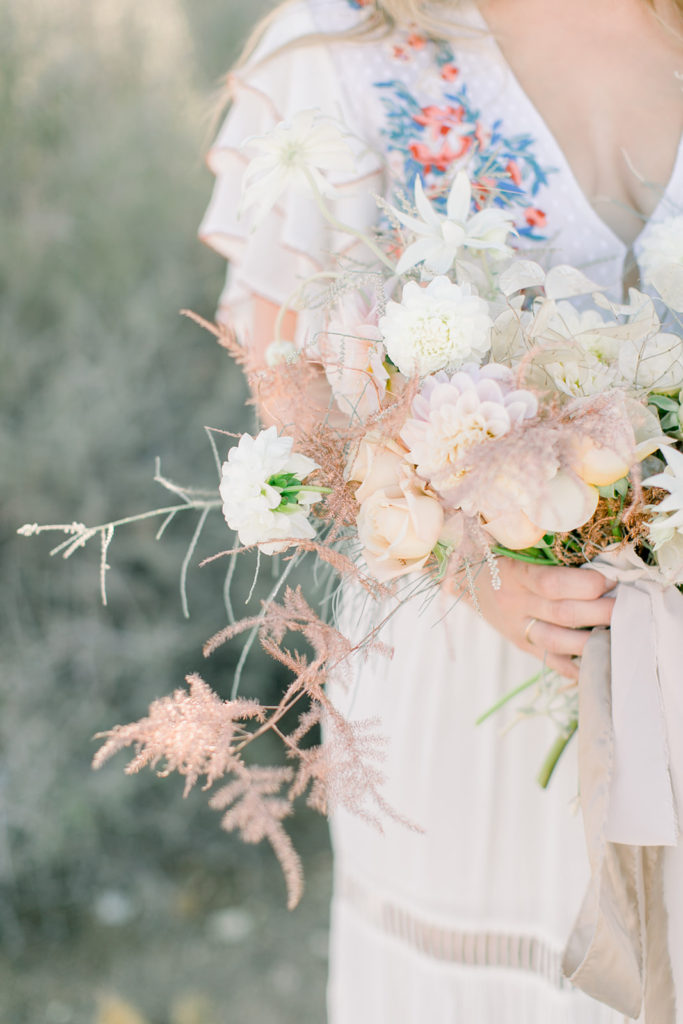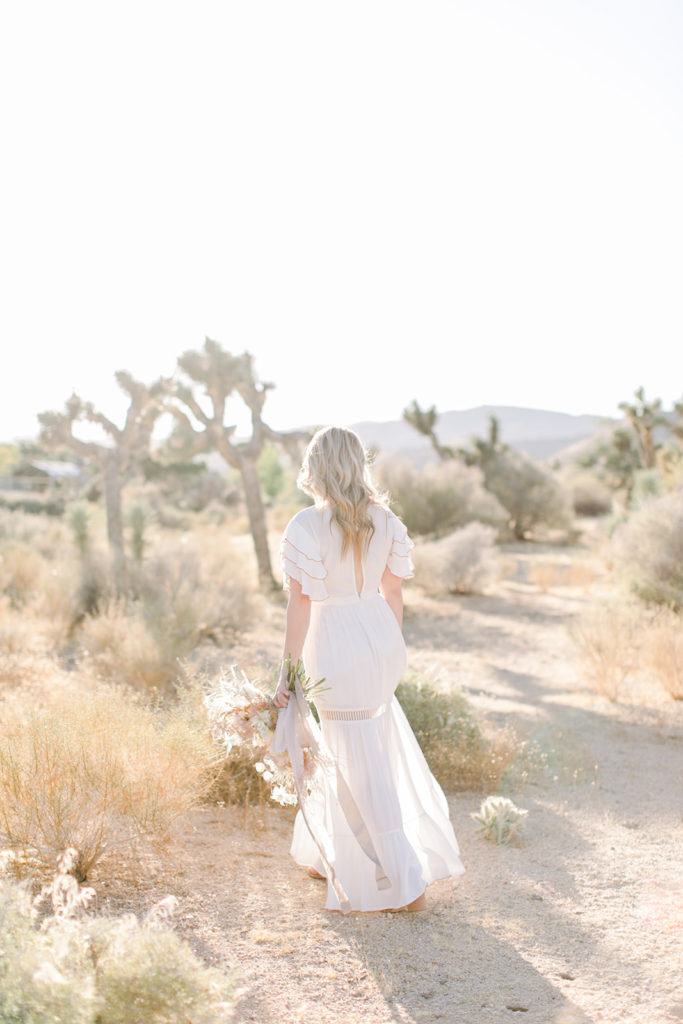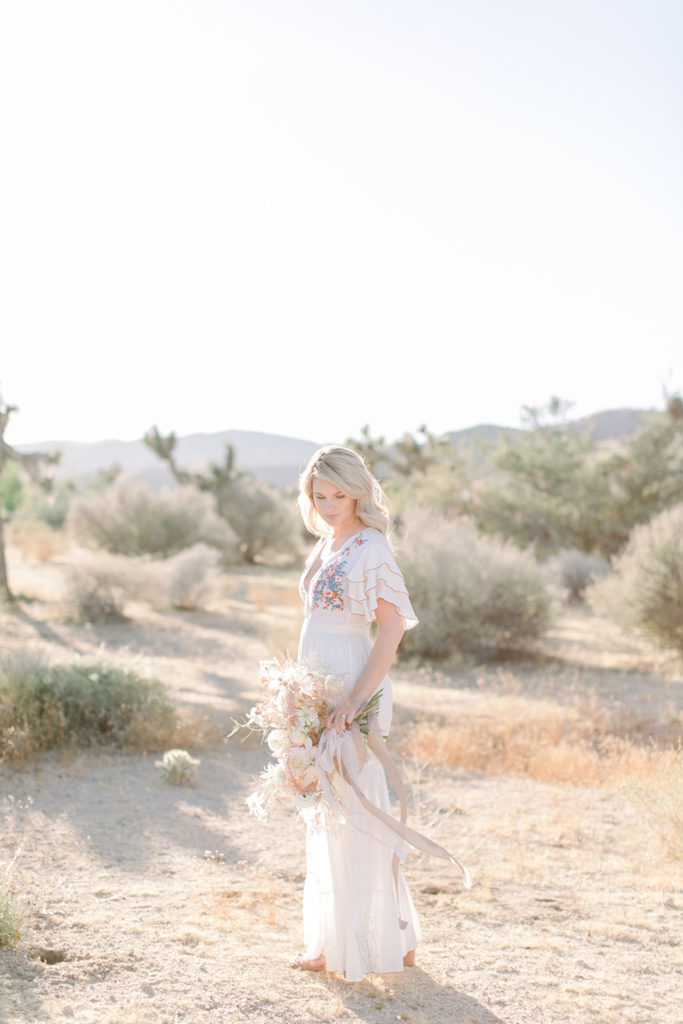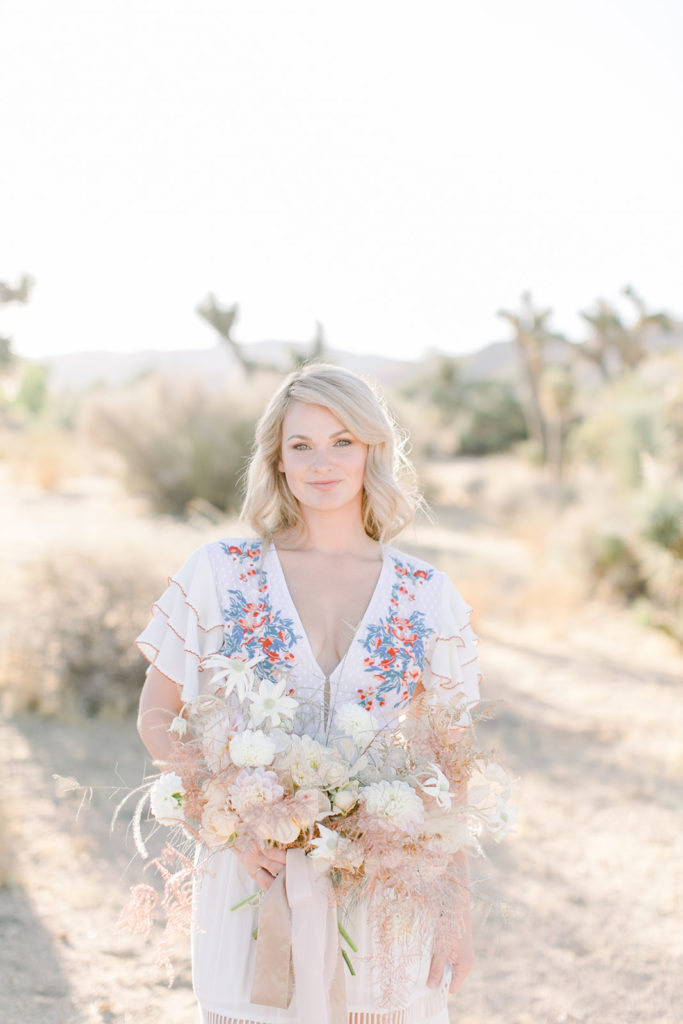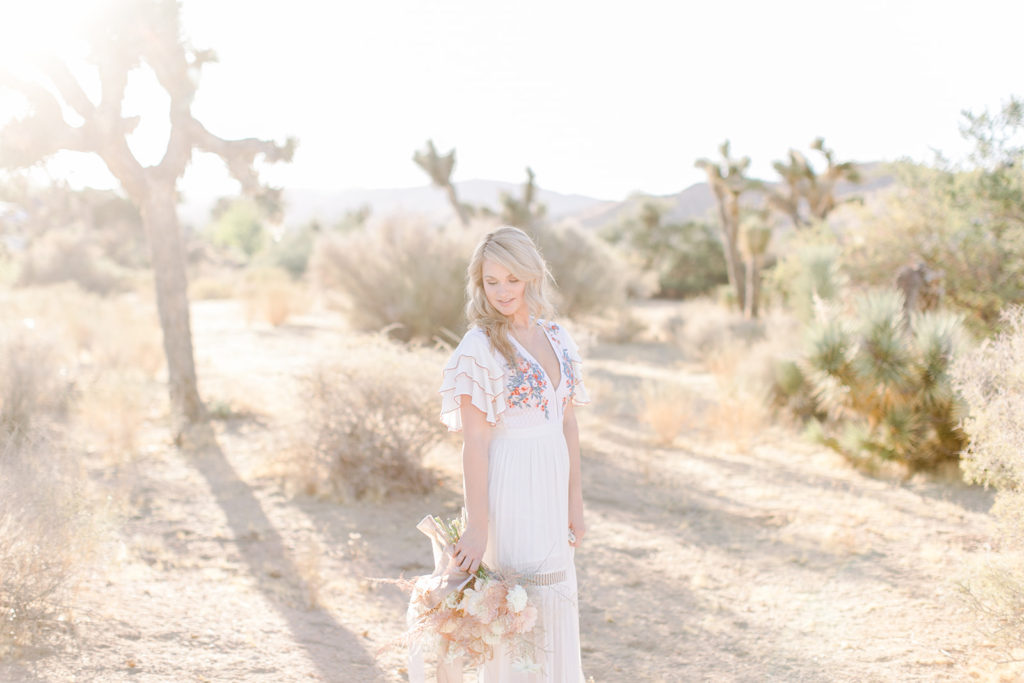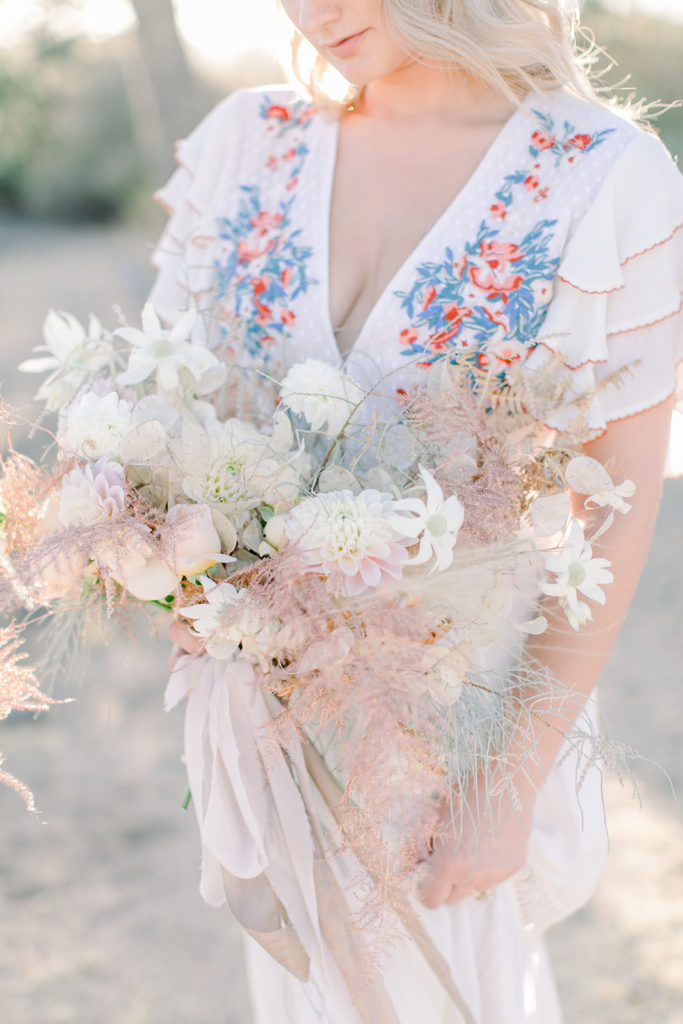 Our ceremony site is one of my favorite elements of this shoot. Third & Park used adorned a Sweet Salvage arch with tones of copper toned florals. We then used candles and the prettiest vases from Sweet Salvage and added pampas grass. It's the ideal bohemian situation and I am here for it!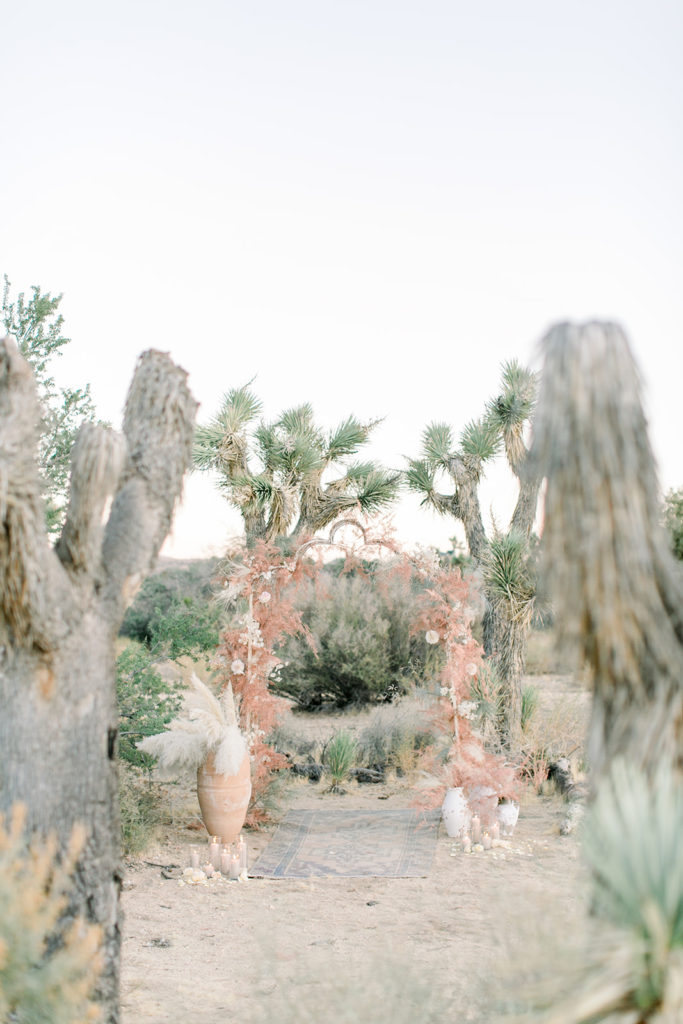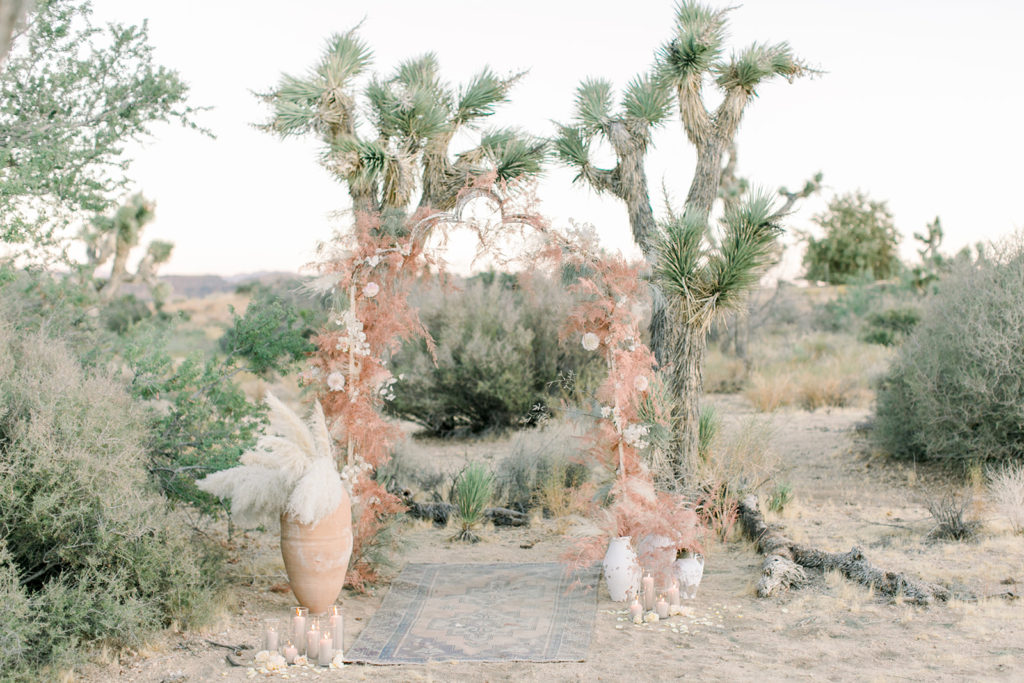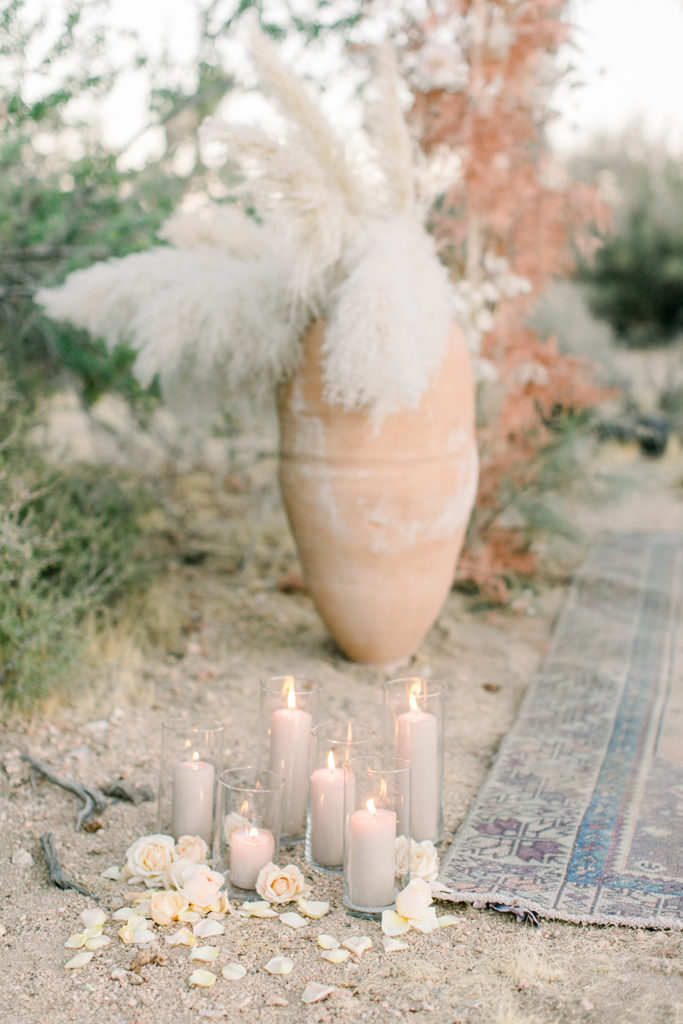 I'm pretty in love with those vases and all the incredible pieces Sweet Salvage has!! Plus, those candles really bring the romance factor up a notch!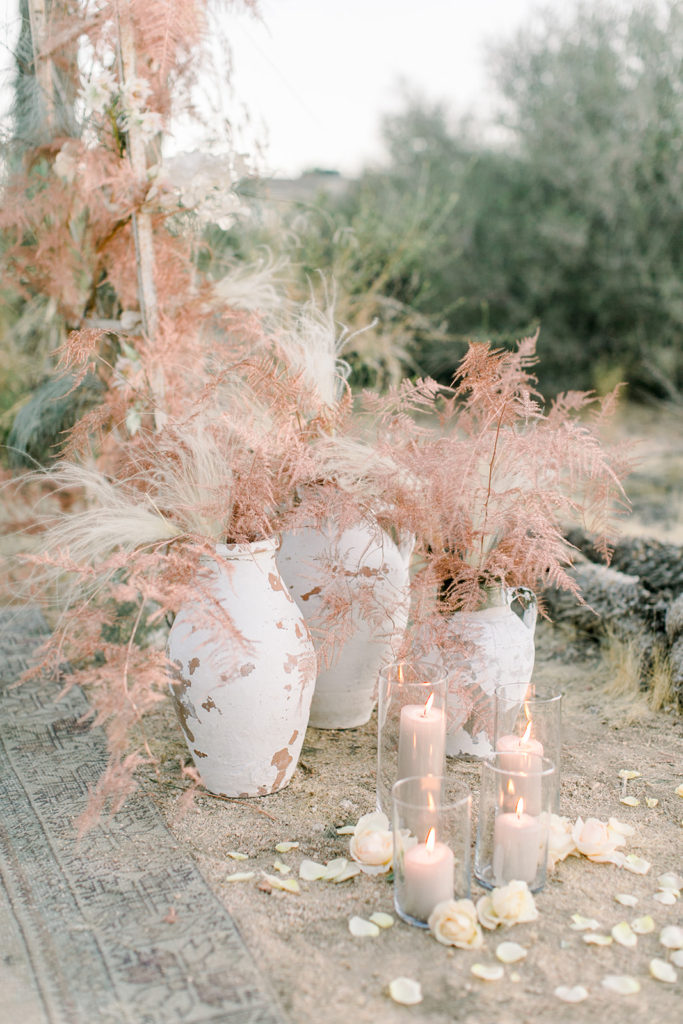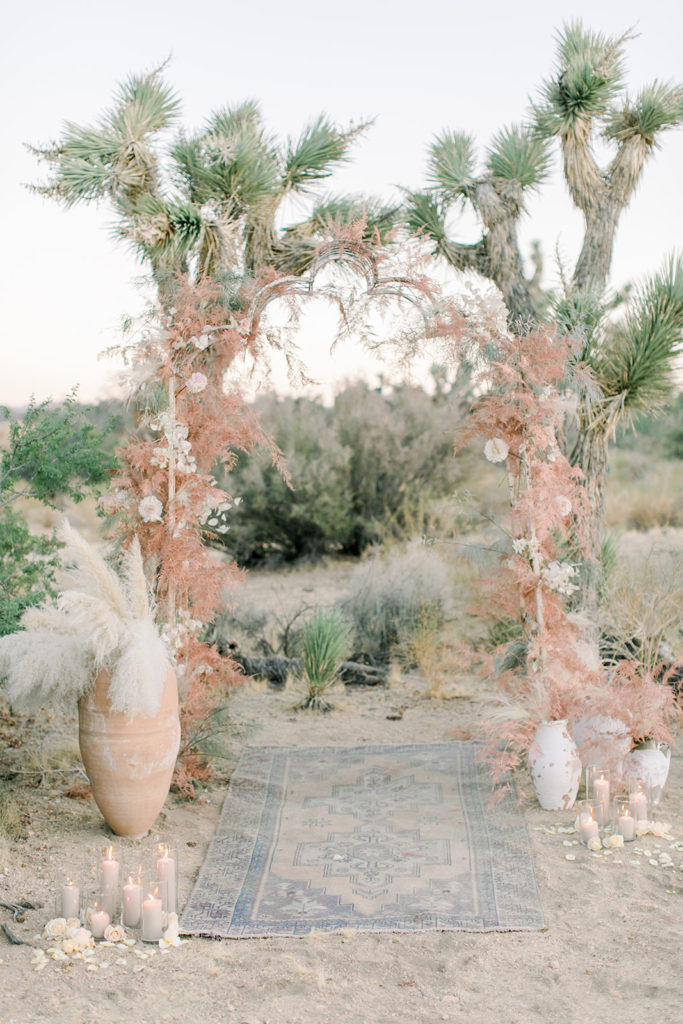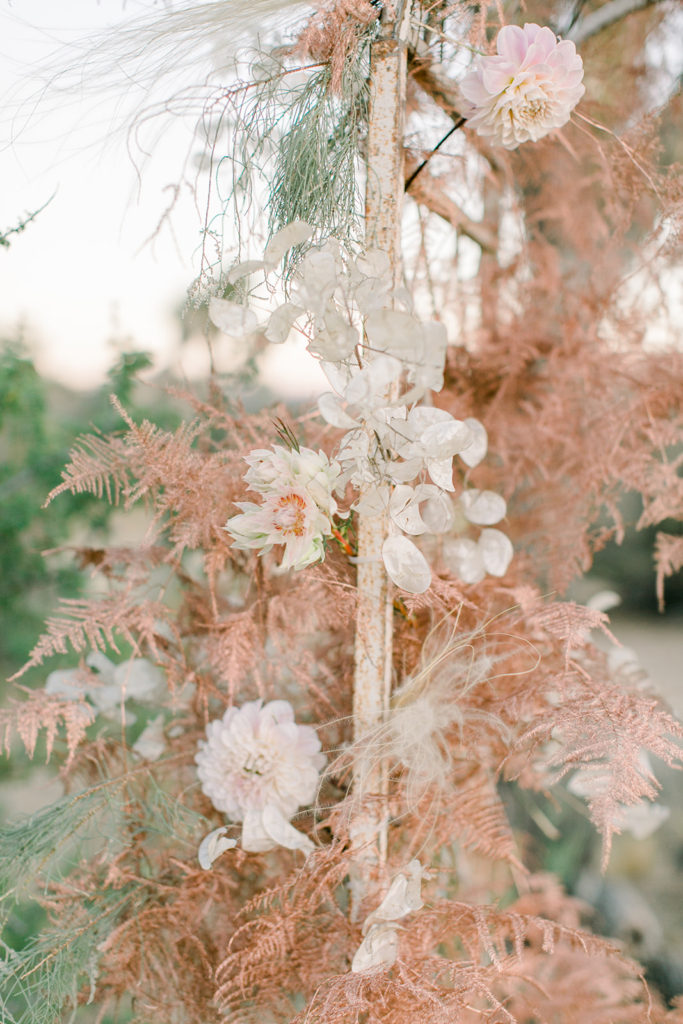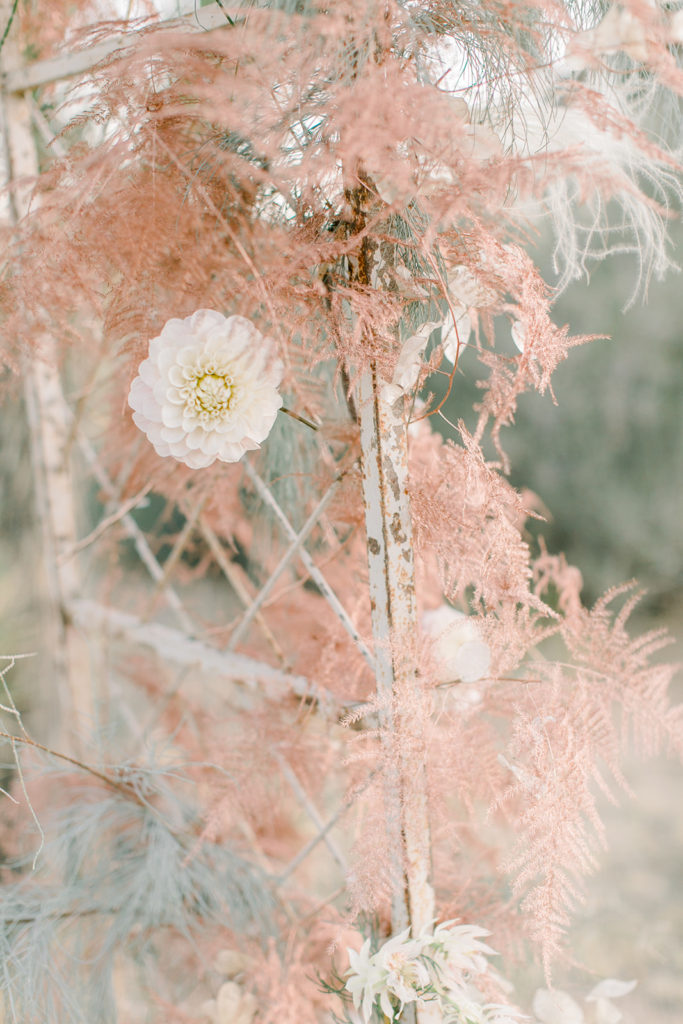 I just can't get enough of this set up and having it right in the midst of the infamous Joshua trees! Third & Park really outdid herself with the florals!!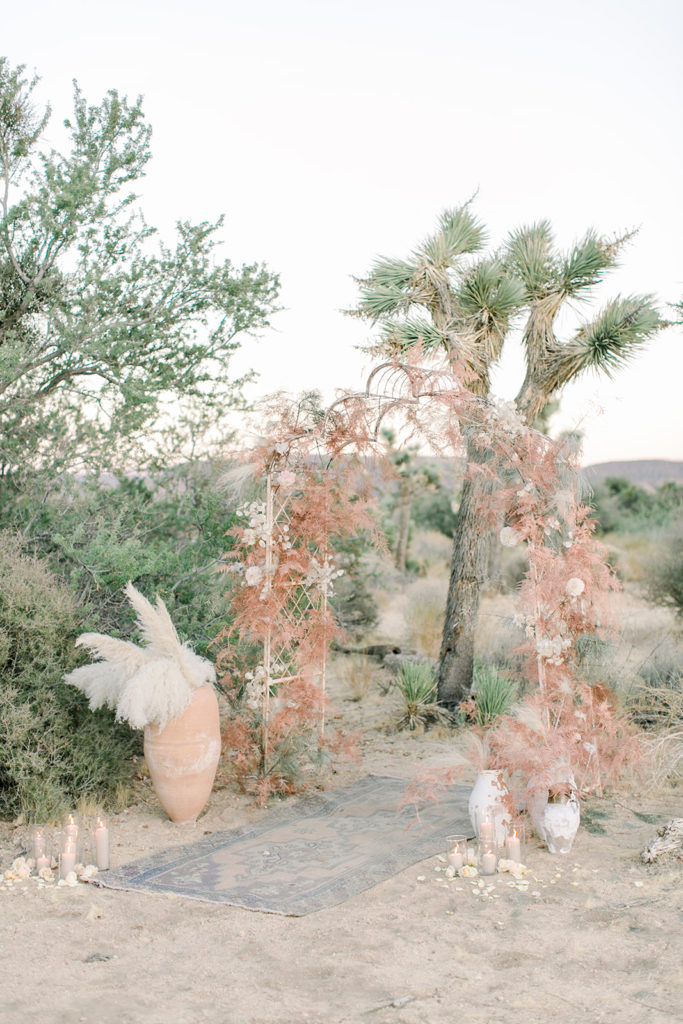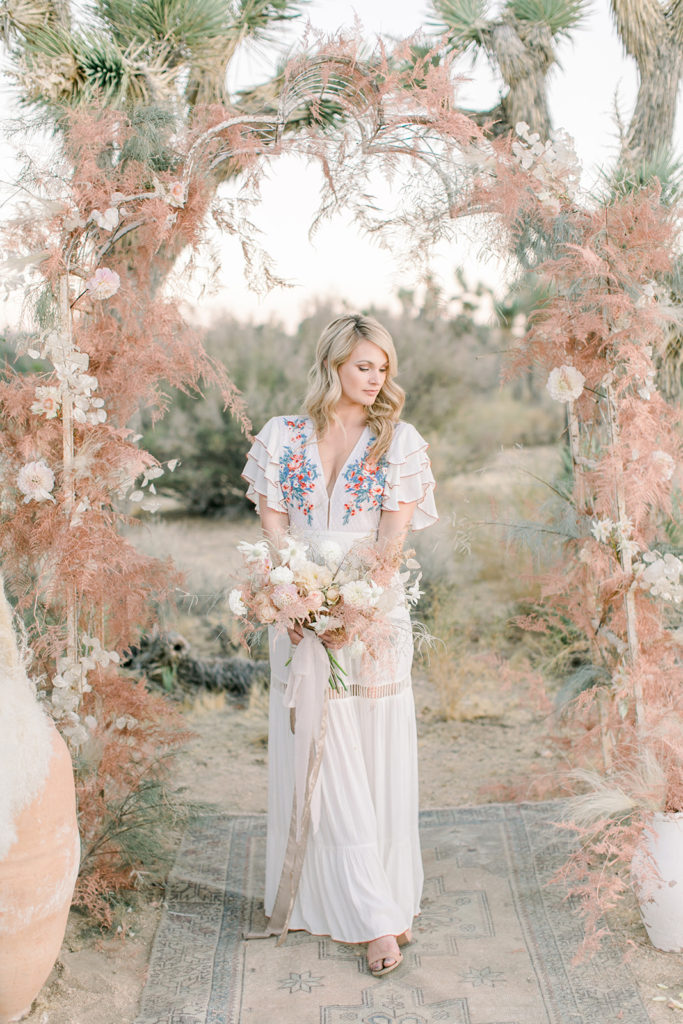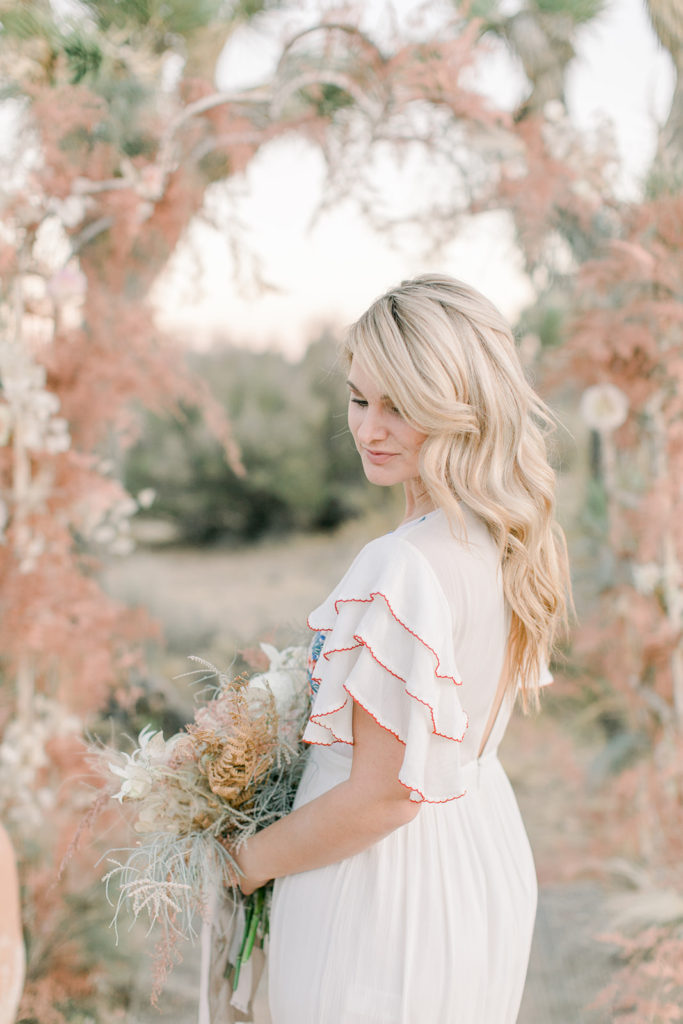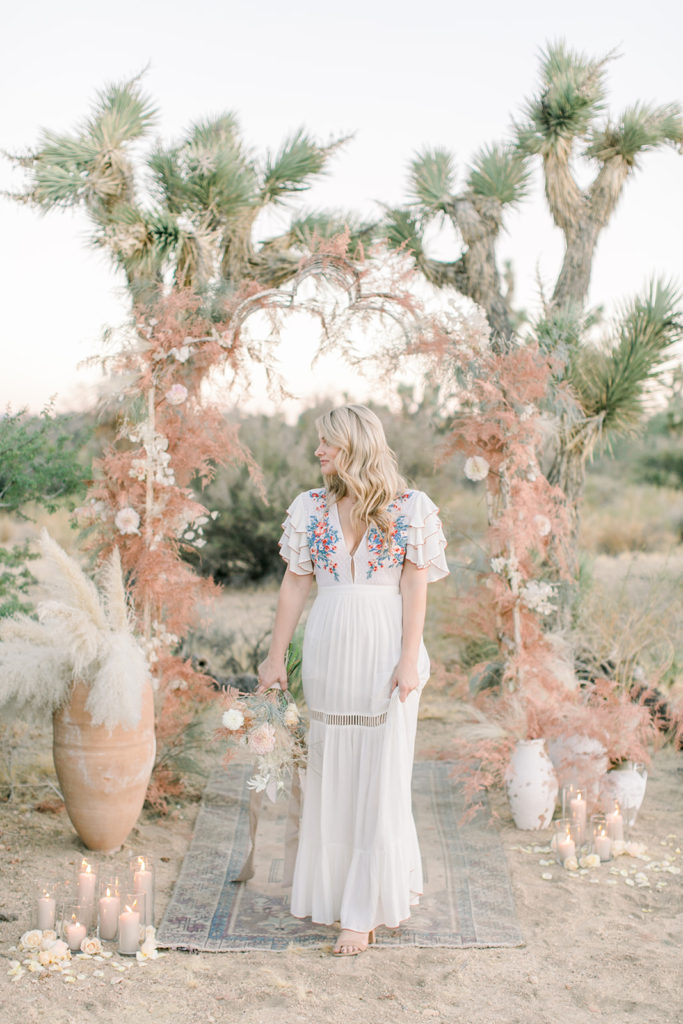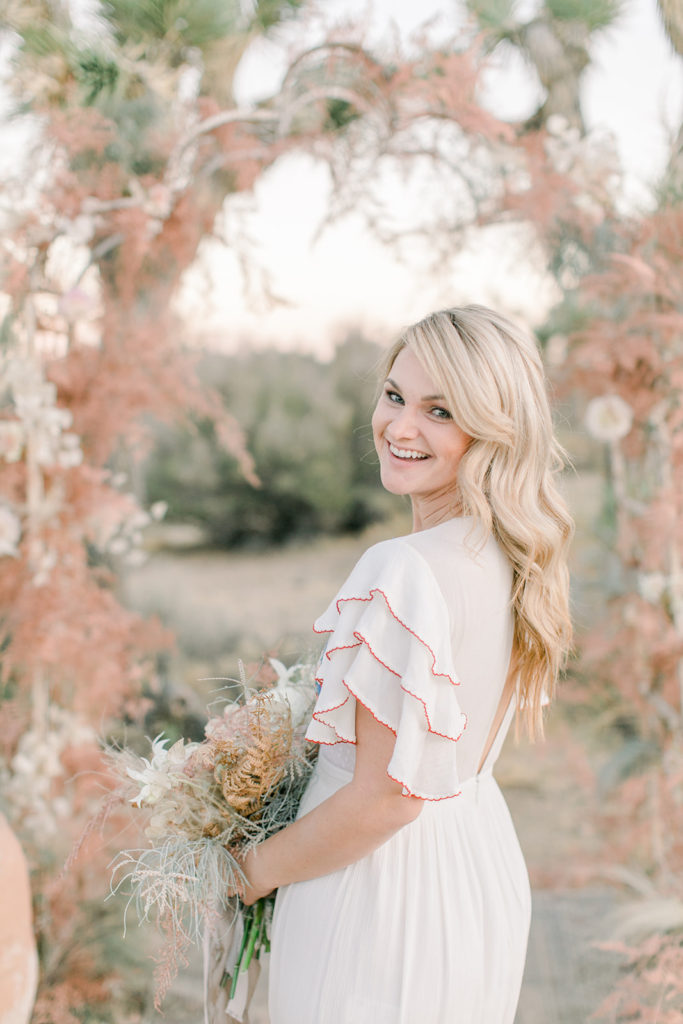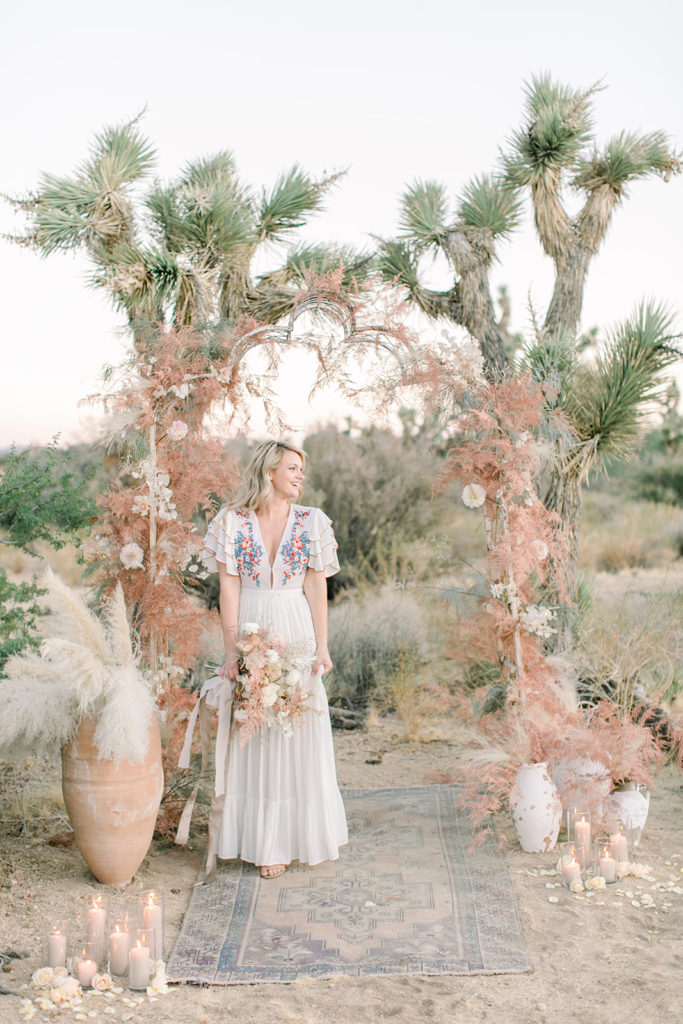 Onto our sweetheart table… Another amazing vintage piece from Sweet Salvage and that waterfall floral installation from Third & Park is stunning!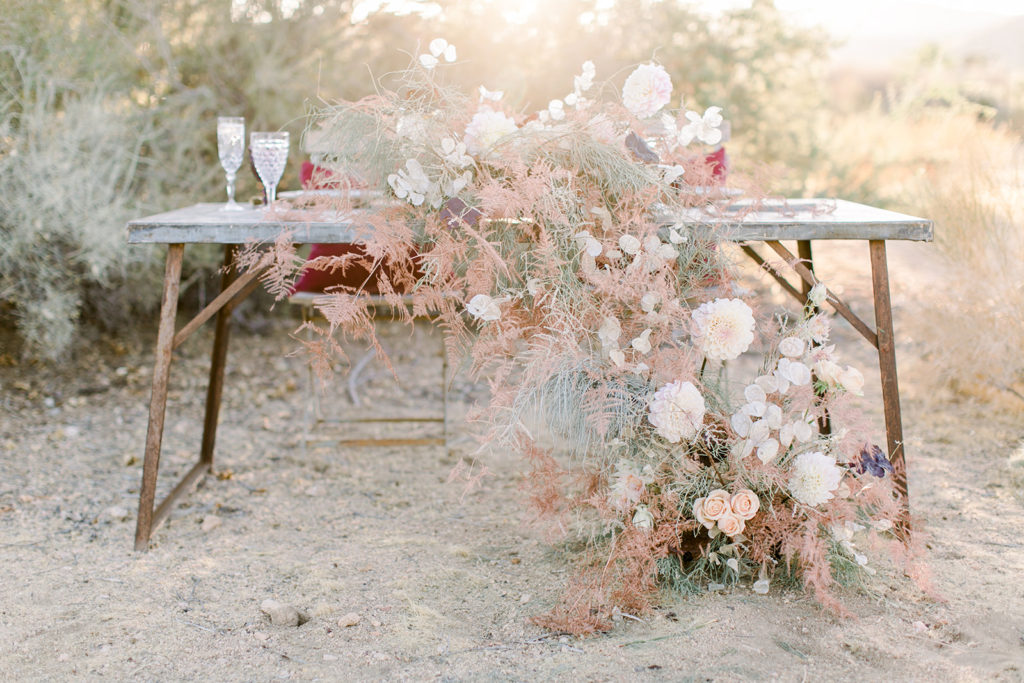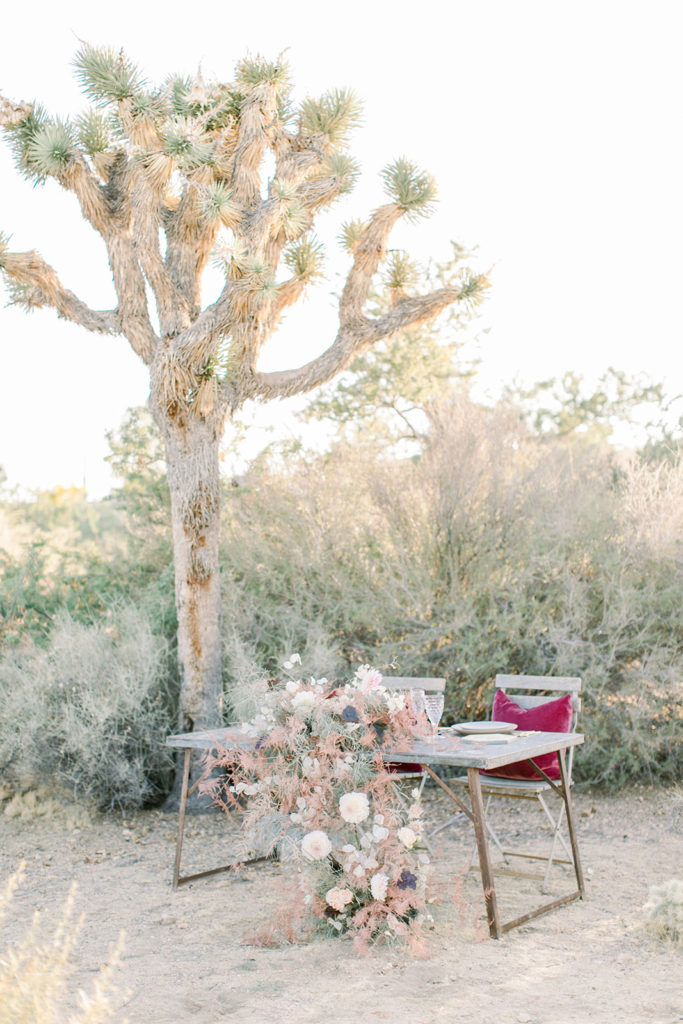 I set the table with Cherished Rentals beautiful tabletop pieces, their heath ceramic plates and vintage glassware are so pretty together. You'll spot those pretty tiles from Cement Tile Shop again, I loved them and loved using them as place cards for our bride and groom! Proper Letter added her hand to them and made then complete!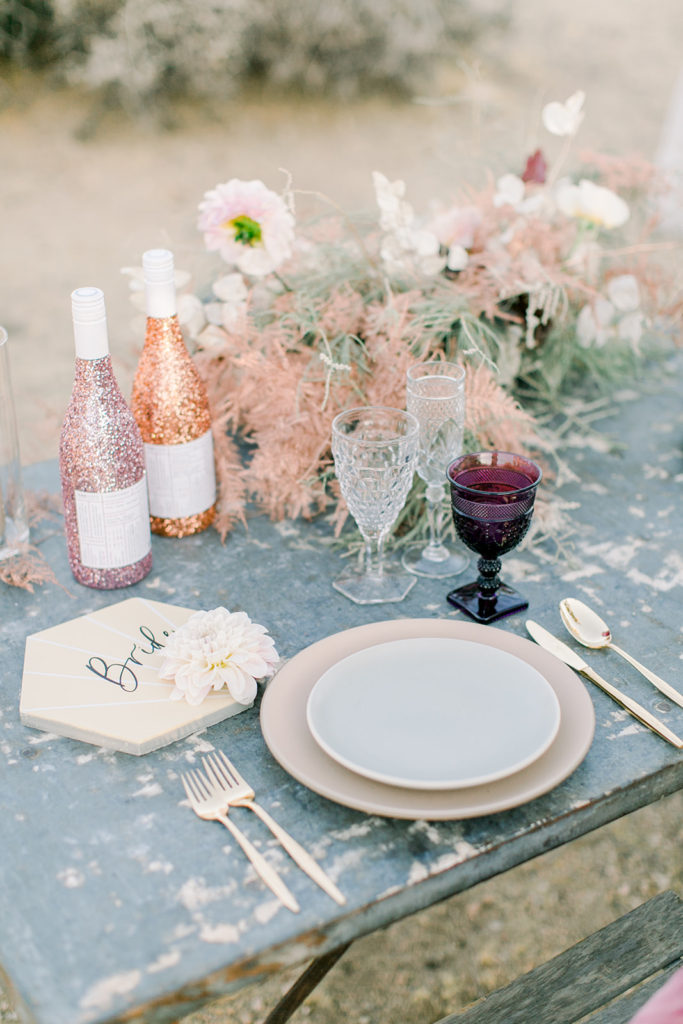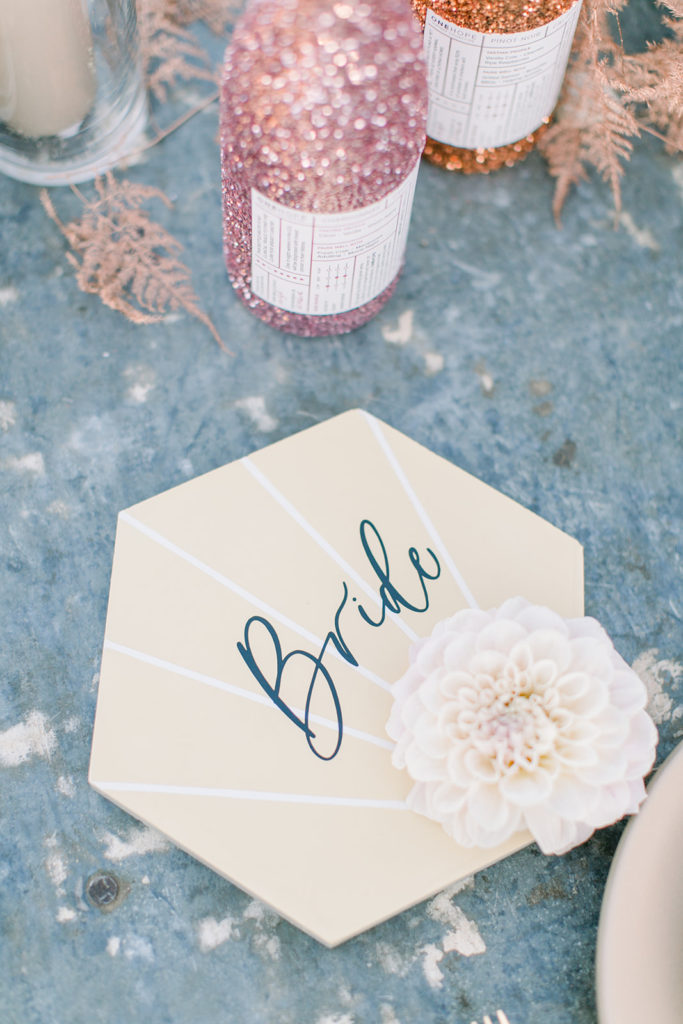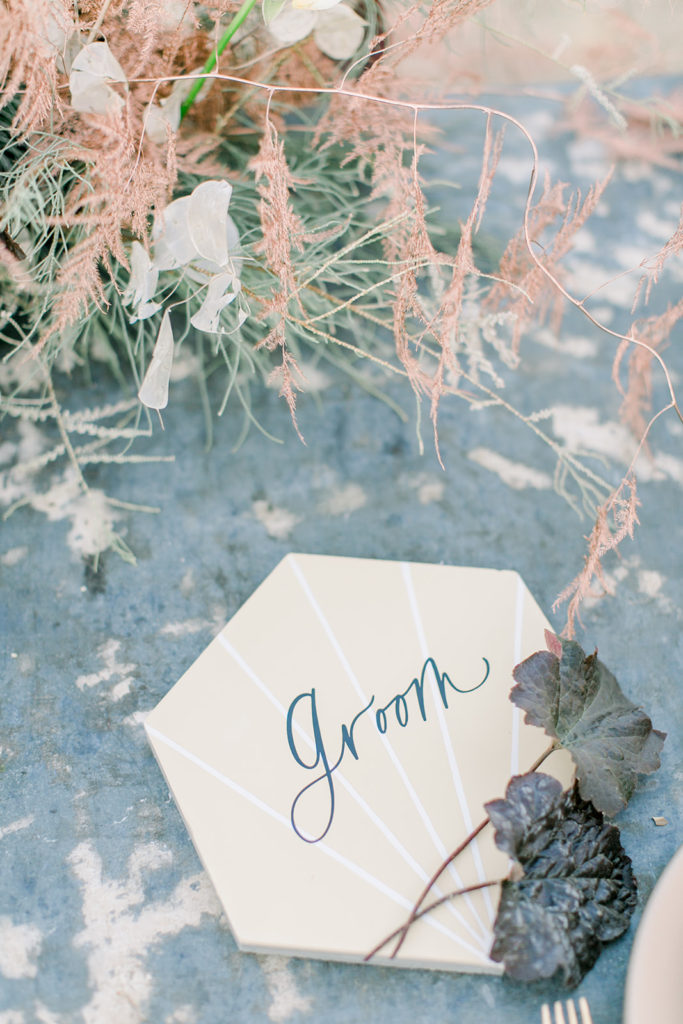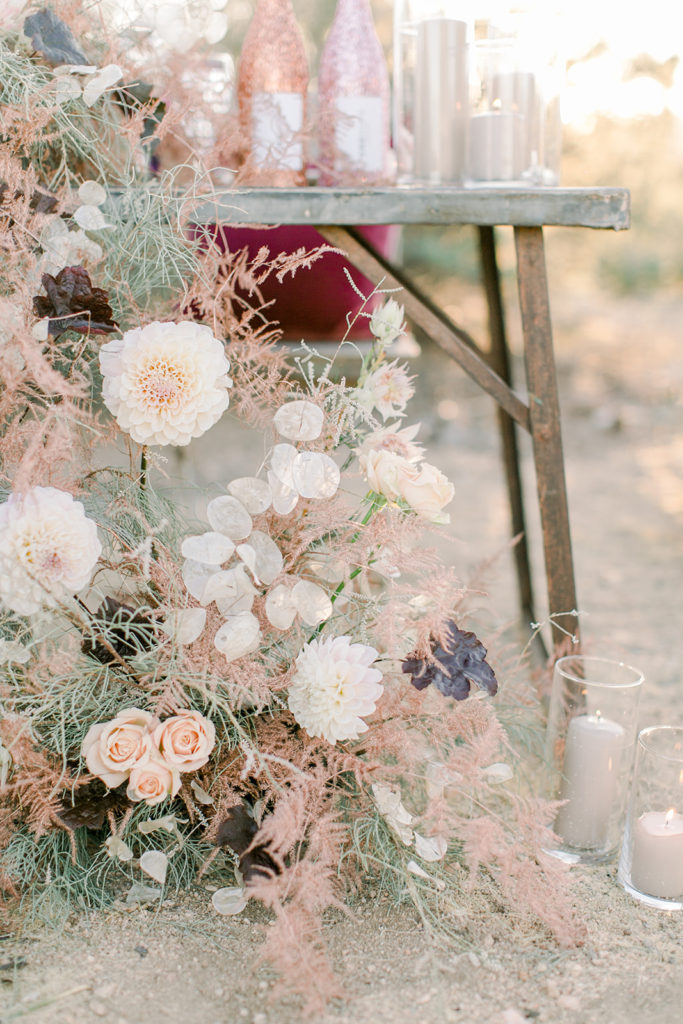 Yep, more pretty from Sweet Salvage! I love this lanterns!!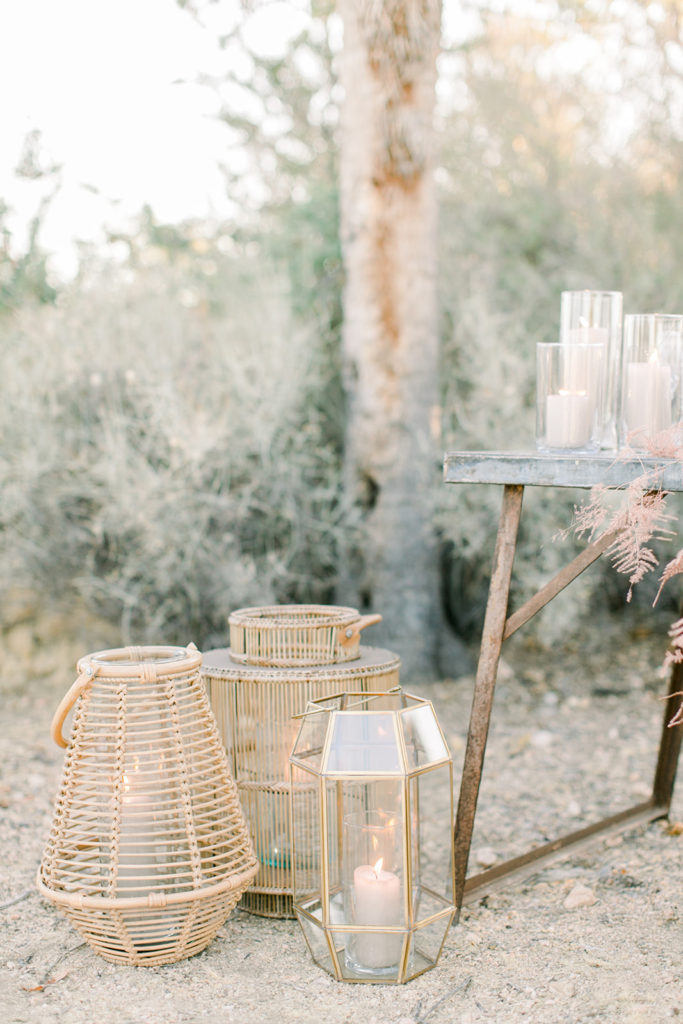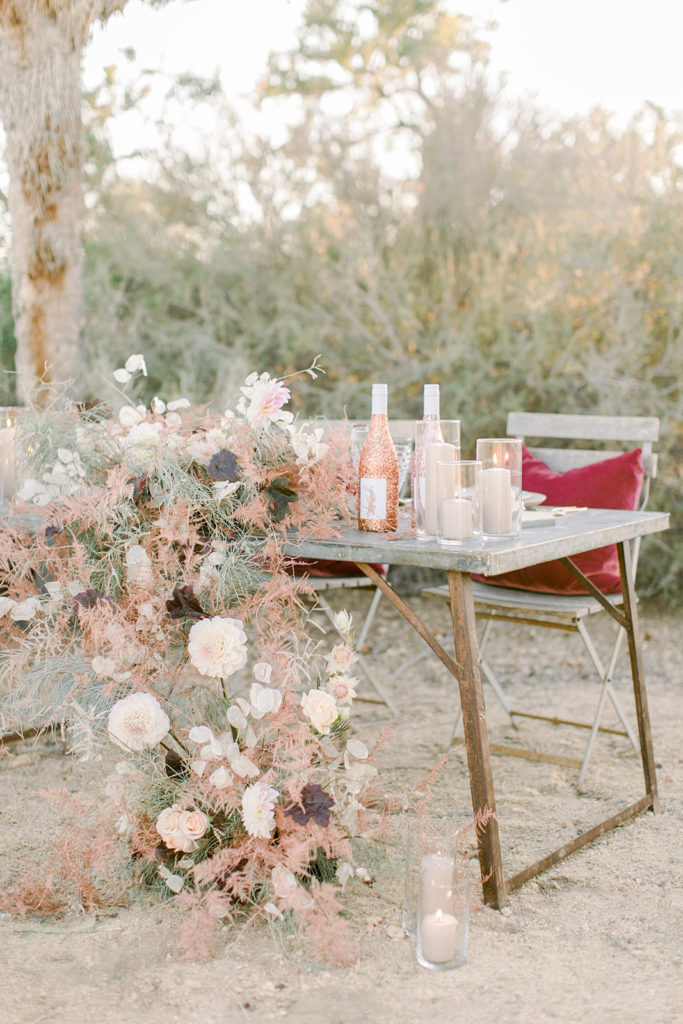 You know there are lots of toasts and tons of celebrating at receptions, what better way to do it than with sparkly bottles of wine and champagne?! Thankfully One Hope takes care of that and they recently added this gorgeous copper bottle – obsessed is an understatement!!!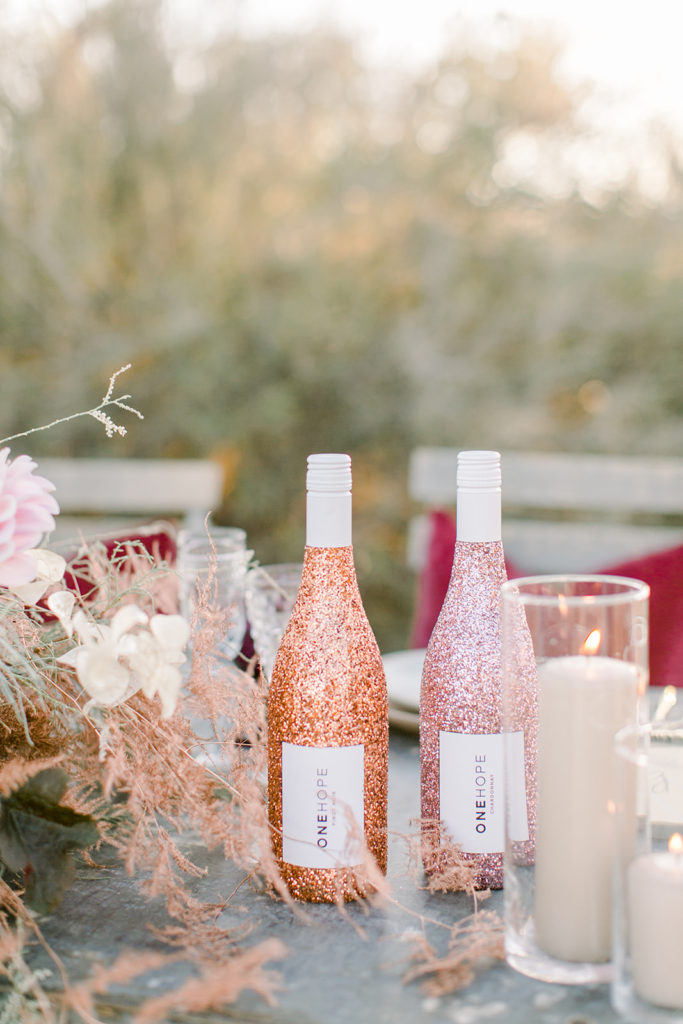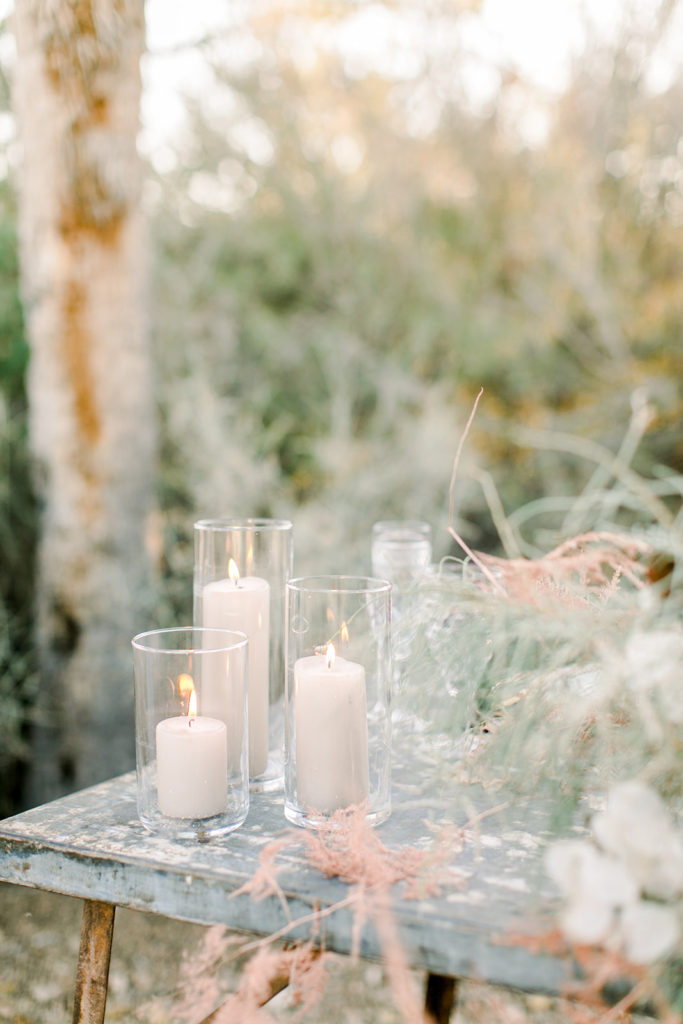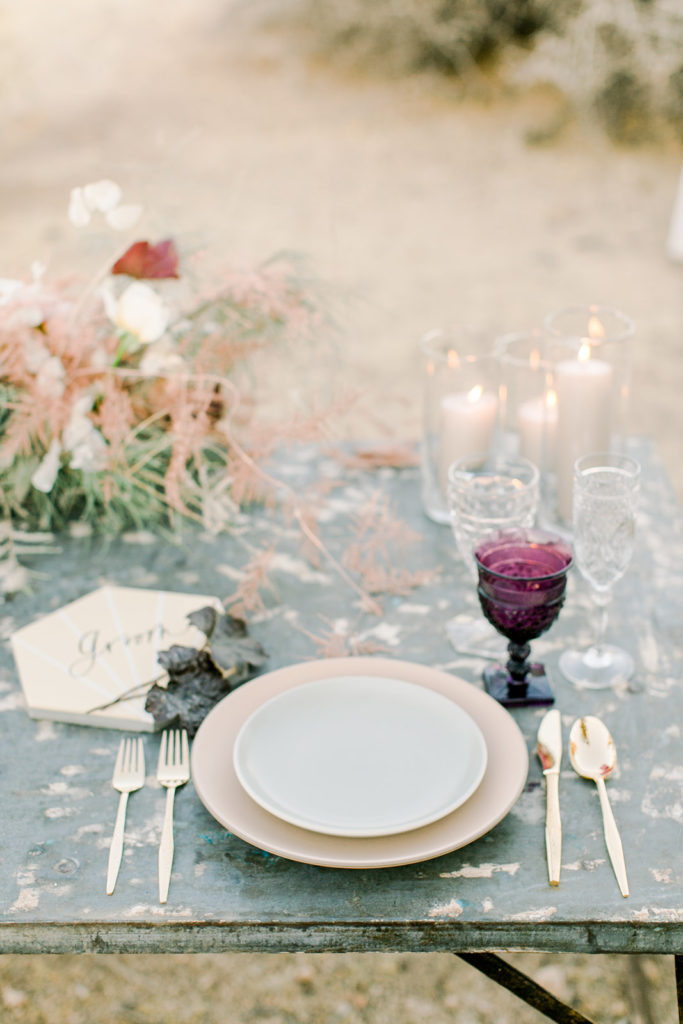 So gorgeous, right?!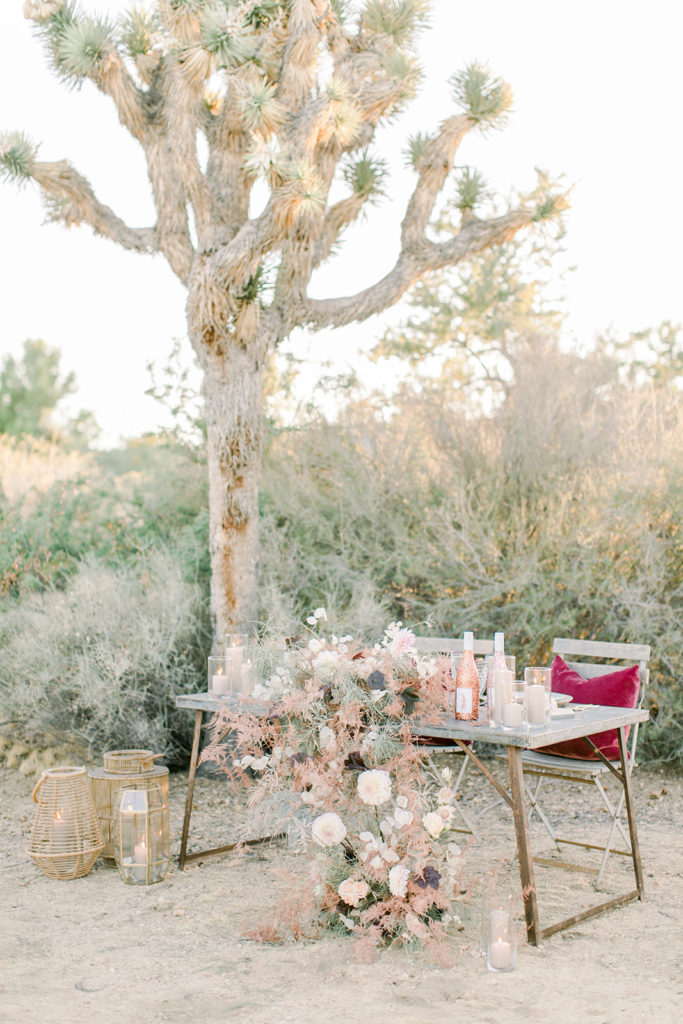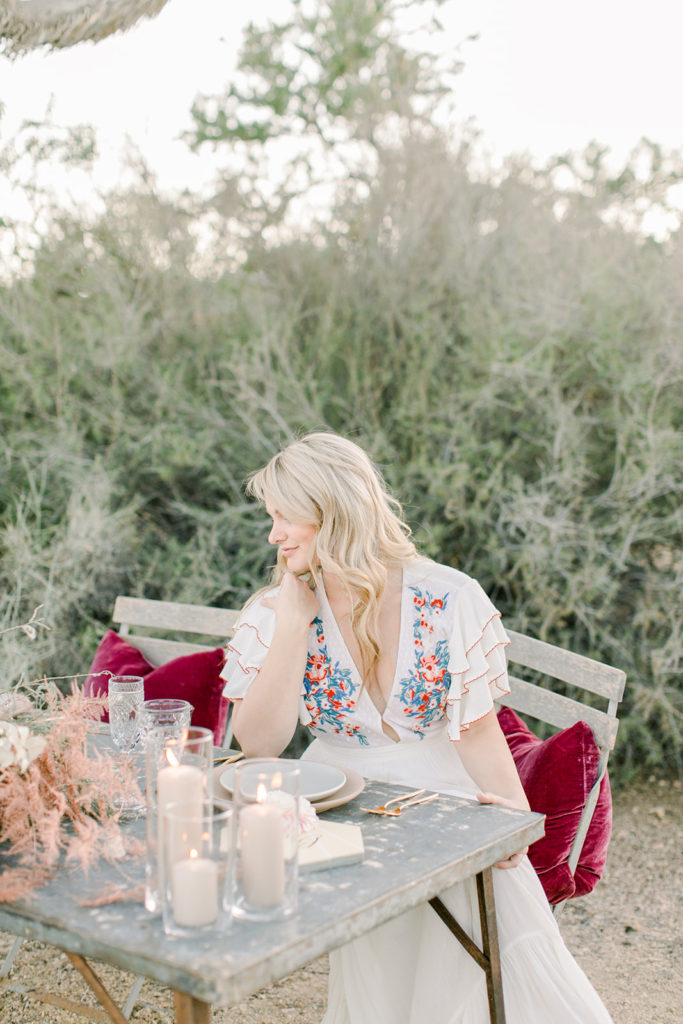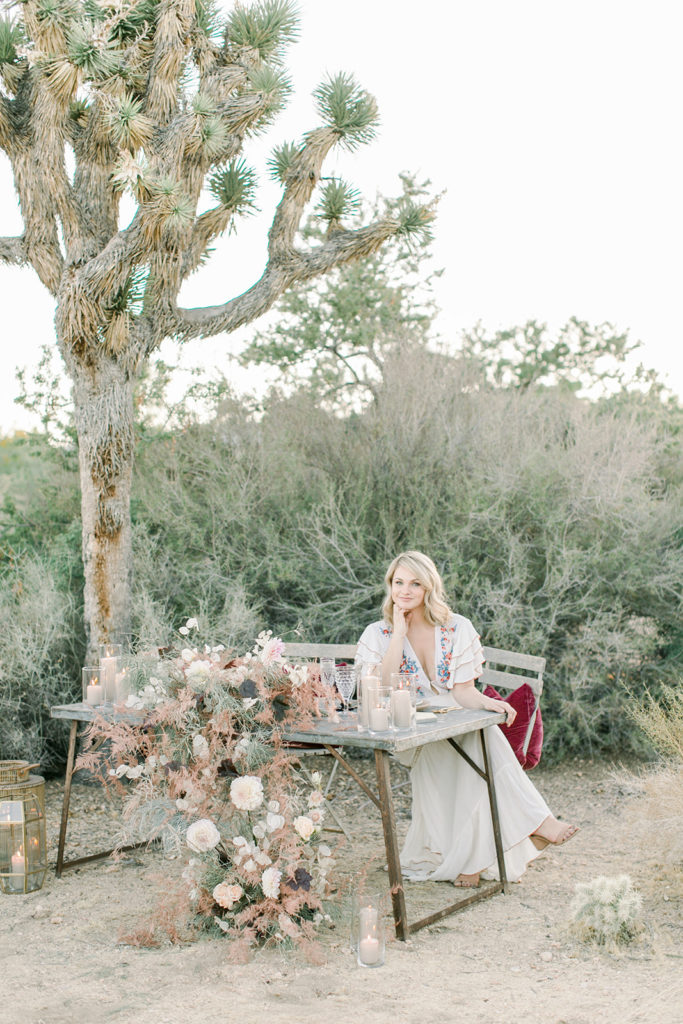 Last but not least, a pretty lounge situation is needed!! Sweet Salvage used their pretty pieces to create this ideal situation. And those coral chairs are looking real good!!!
Imagine sitting with your guests and having this intimate set up to enjoy the desert sunset… Having music playing and just enjoying the beauty around you and the people you love! Pretty amazing!!!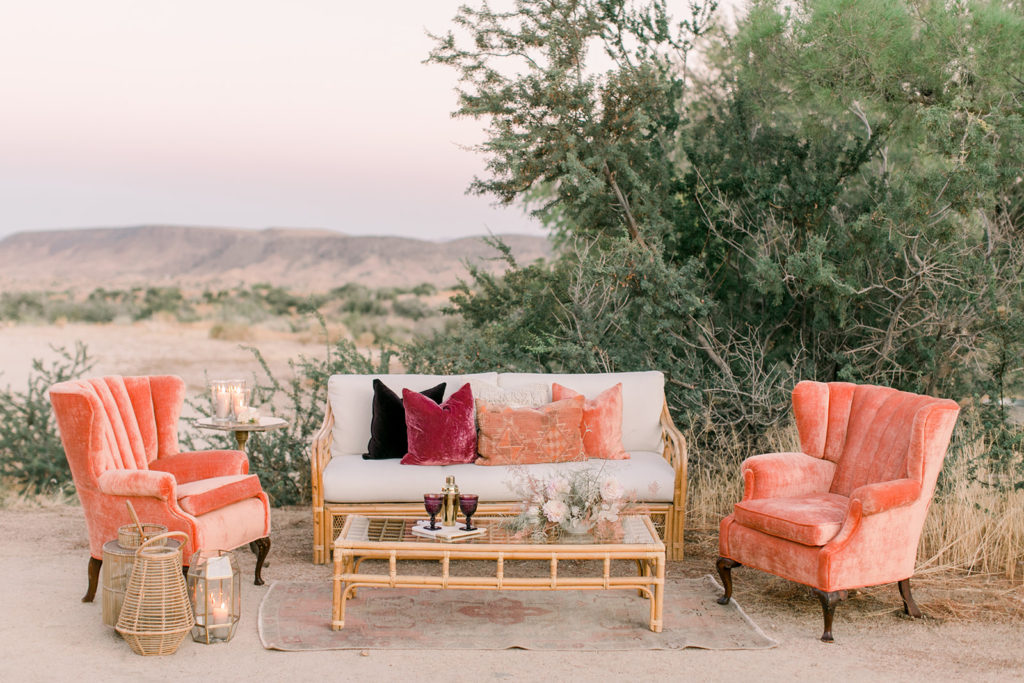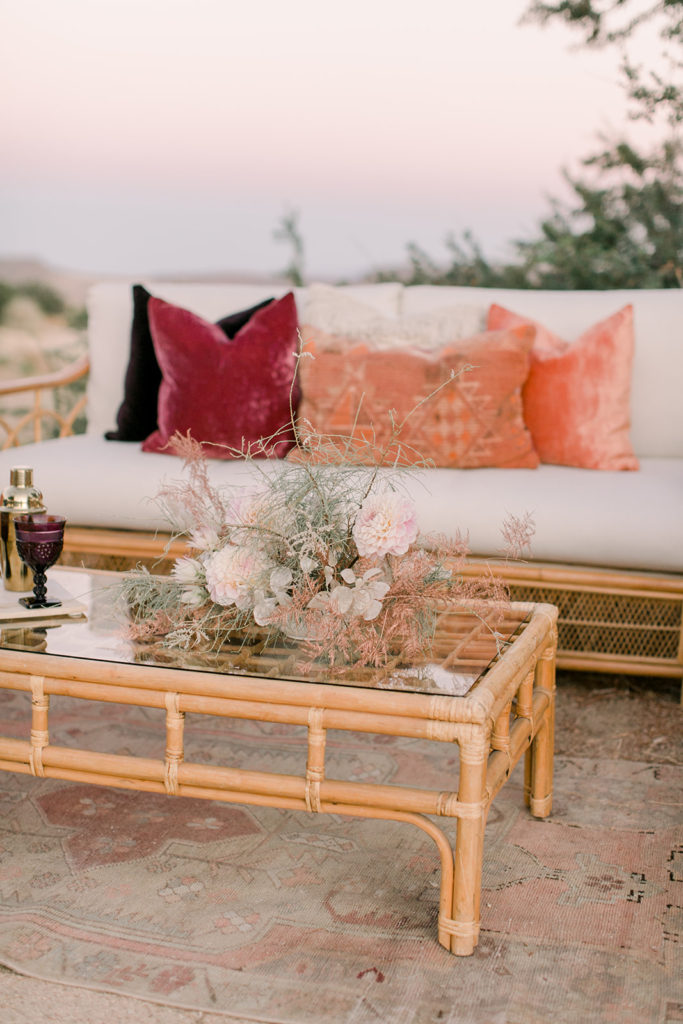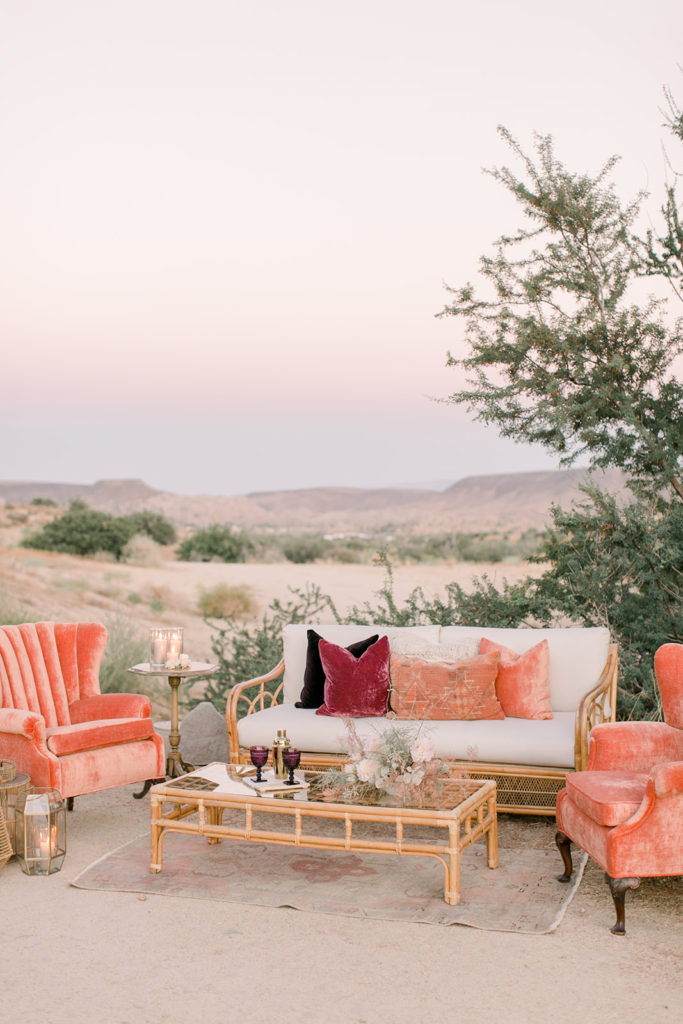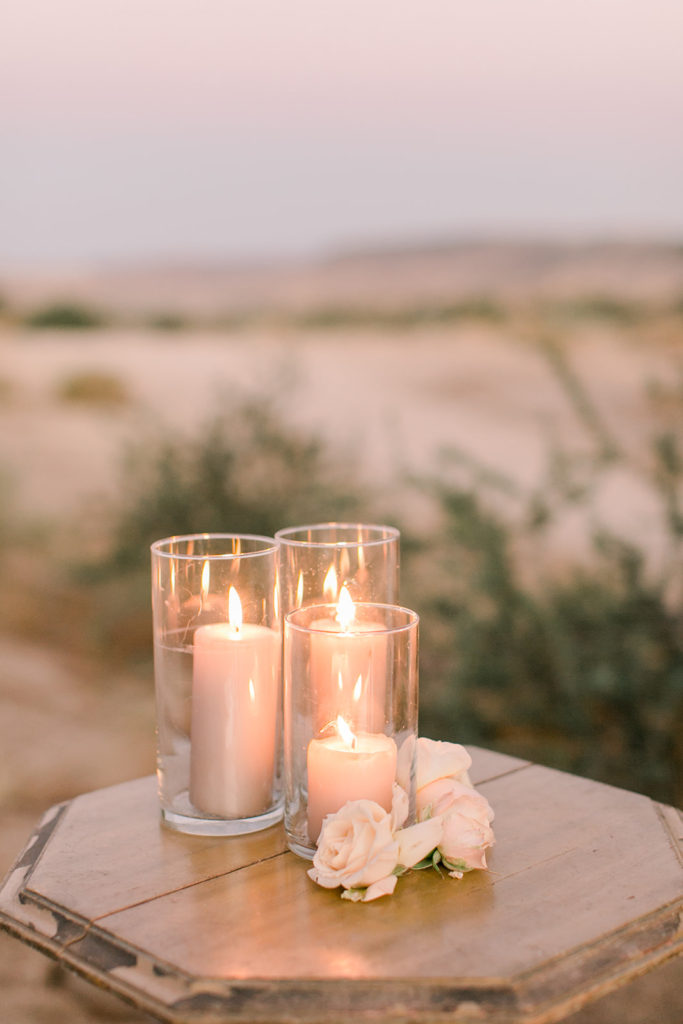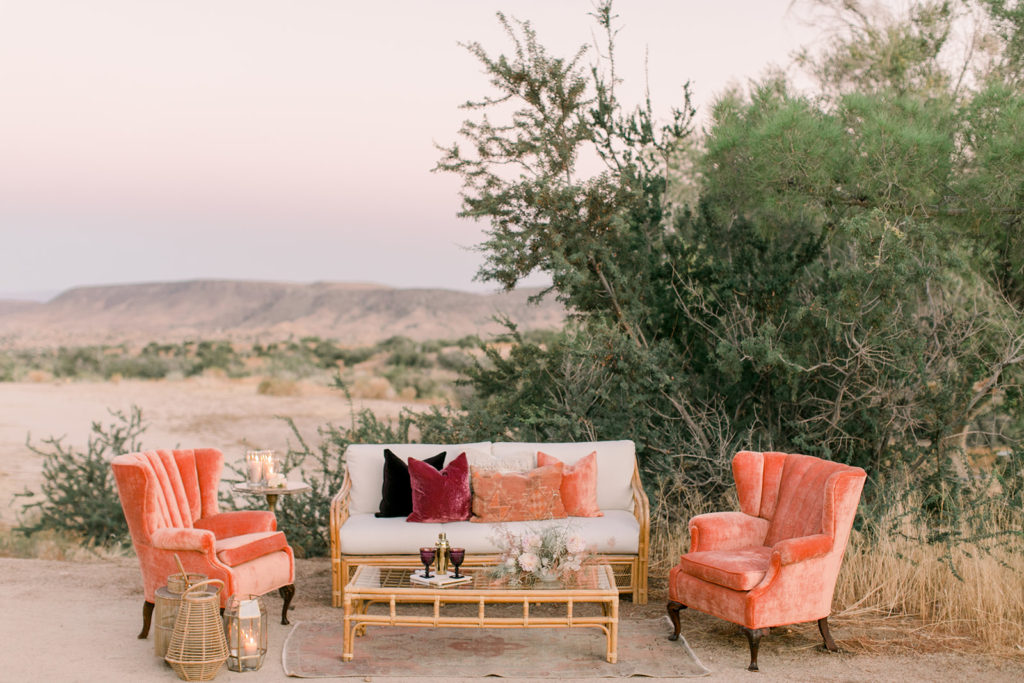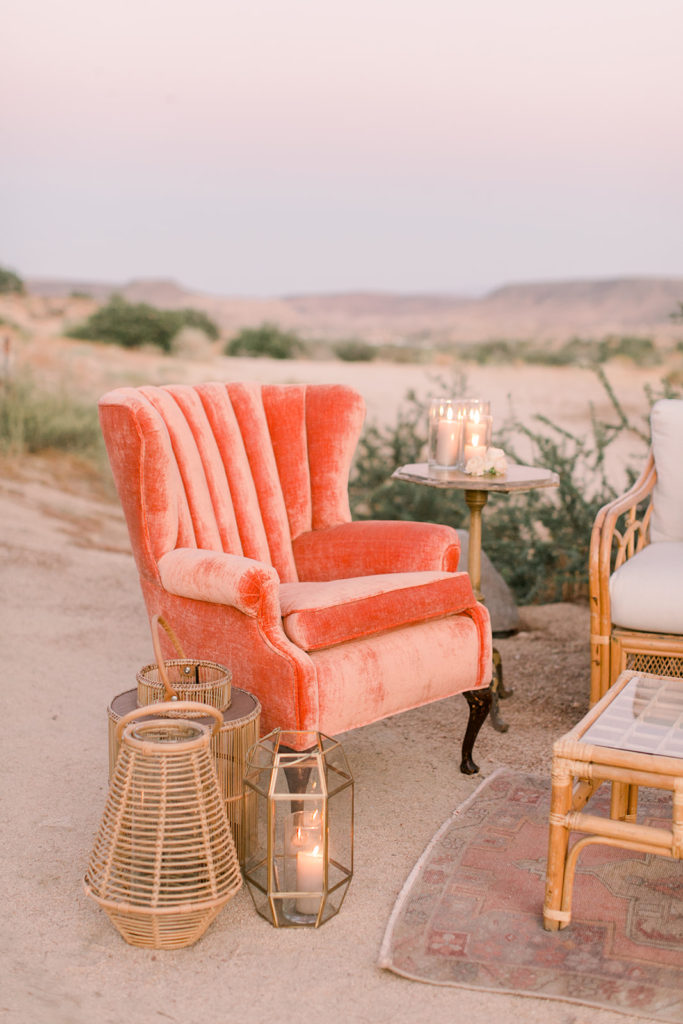 Cheers!!!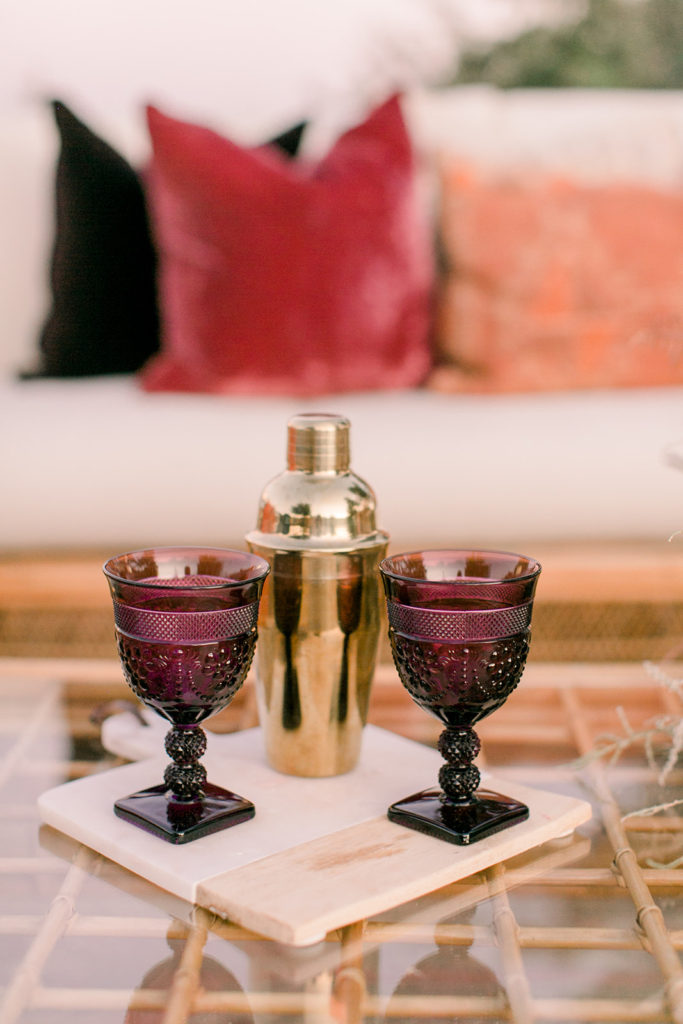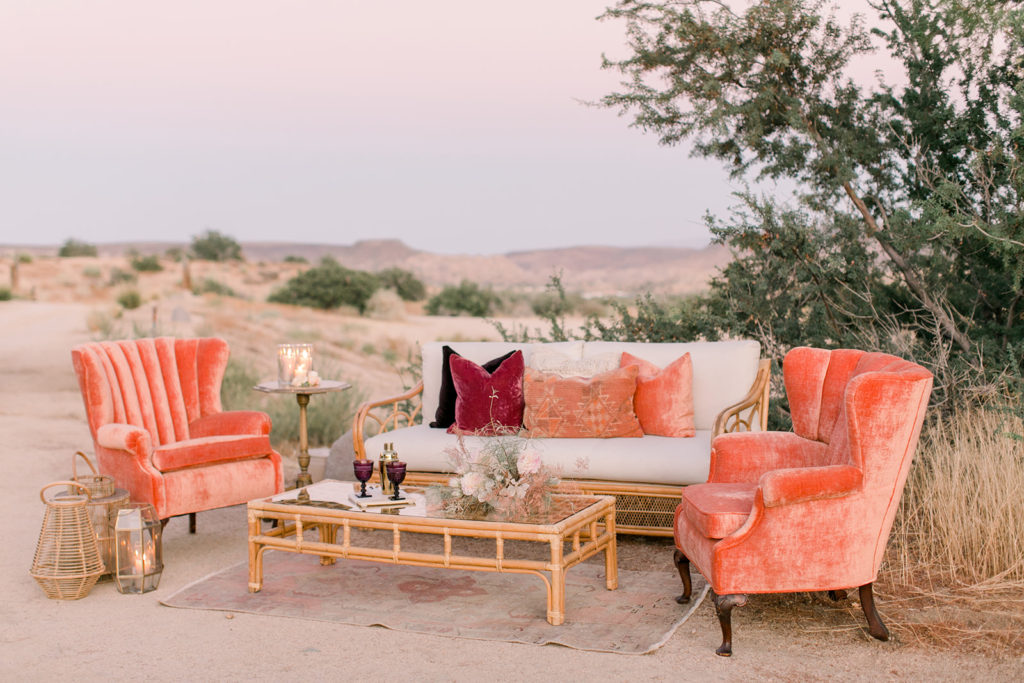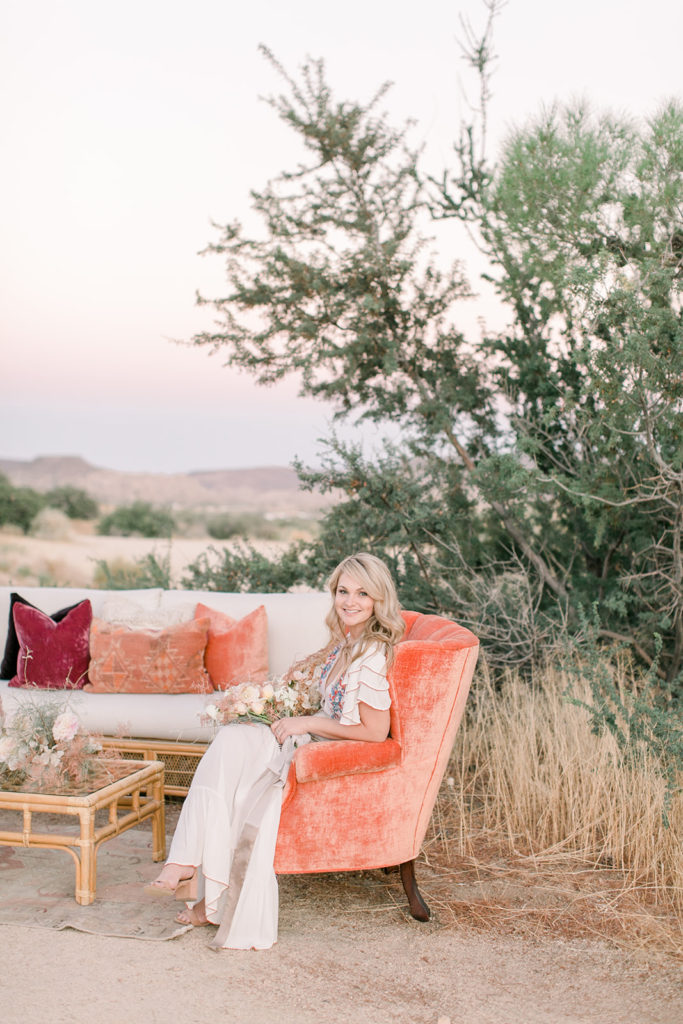 This view never gets old!!!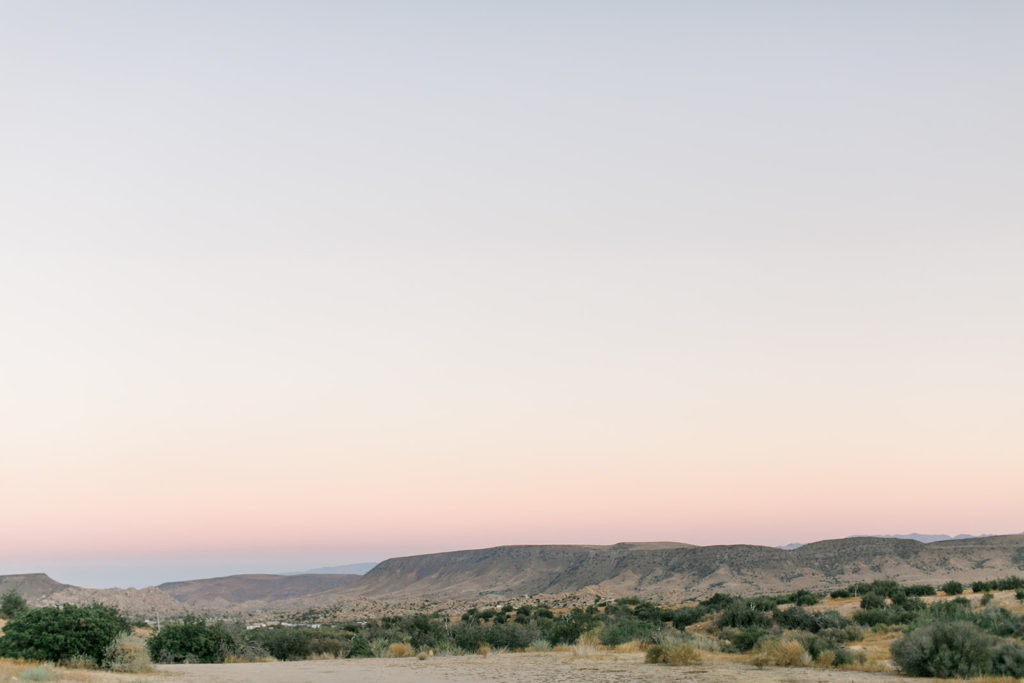 I hope this inspired you as much as it did us!!! Stay tuned for more pretty this week!
xx
Jacquelyn