Everyone loves a good jam, right?!?! And everyone has an uncle with secret recipes where he would have to kill you to get them? Or am I the only lucky one? He is the guy where we have a container in our pantry labeled, "Uncle's beans", my son Jett is obsessed with them. Well, guess what guys! I got his raspberry plum jam recipe and sharing it with you today! It is his moms; we call her Grandma Jelly. He may be fooling with me about it being the real deal or accidentally leaving that special ingredient out, but when he sends any recipe my way, I know it will be good! Still trying to work on his pancake recipe, I feel like I'm close to figuring it out. I have been a secret spy for at least 20 years now, he is a hard one to crack under pressure, but I'm almost there! Look out for his bread he even made from scratch below!

Photos by Dayna Studios
---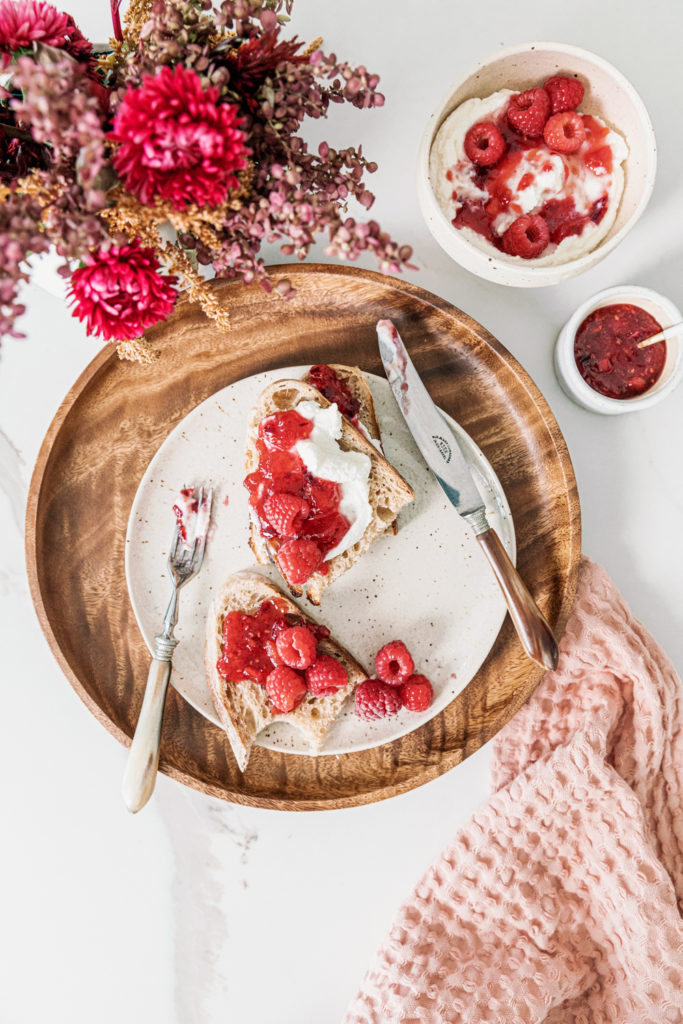 ---
Grandma Jelly's Raspberry Jam

W H A T Y A N E E D
Whipped Ricotta
2¼ cups whole-milk ricotta cheese
¼ cup heavy whipping cream
¼ teaspoon kosher salt
1 13-ounce crusty bread loaf, cut into 6 (1-inch-thick) slices
1 tablespoon olive oil
Raspberry Jam
1.5 cups rough mashed raspberries
1.5 cups finely chopped Santa Rosa plums (you can't find Santa Rosa, no sweat)
1/2 cup lemon juice
1 box MCP Pectin
4-1/2 cups sugar, measured into separate bowl
B U S T O U T
Stand or Electric Mixer w/ whisk attachment
Baking sheet
Plastic/Glass Containers
Sieve
---
I N S T R U C T I O N S
Let's jam it up 1st!
Clean and set out all of your jars and lids. Crush raspberries thoroughly, one layer at a time. Press half the pulp through sieve to remove seeds, if desired. Measure exactly 1.5 cups crushed raspberries and 1.5 cups of your finely chopped plums into a large bowl. Stir in lemon juice. Now, measure your sugar into another large bowl. Set aside.
Stir in 1 pkg. MCP Pectin into your fruit mixture. Mix thoroughly. Set aside for 30 min., stirring every 5 minutes. Crucial to stir every 5 minutes! Then gradually stir in your sugar. Stir constantly until all the sugar is dissolved and no longer grainy.
Fill all containers immediately to within 1/2 inch of tops. Immediately cover with lids. Let stand at room temperature 24 hours. Jam is now ready to use. Store in refrigerator up to 3 weeks or freeze extra containers up to 1 year. If frozen, thaw in refrigerator before using. But I bet you that jam won't last that long in the fridge with those little ones! Ours is usually gone in a couple days.

Now that we have our jam made, let's get to assembling our toast!
Preheat broiler with rack 6 inches from heat. Beat ricotta, cream, and salt with an electric mixer fitted with a whisk attachment on medium speed until light and fluffy, about 2 minutes.
Brush bread slices on 1 side with oil. Arrange on a baking sheet. Broil until golden brown, about 3 minutes, flipping halfway through and watching carefully to avoid burning. Let cool for 5 minutes.
Layer on the ricotta, sprinkle a little salt on it. Then layer on your yummy raspberry jam. Sprinkle on a few raspberries, and you have yourself one beautiful breakfast!
---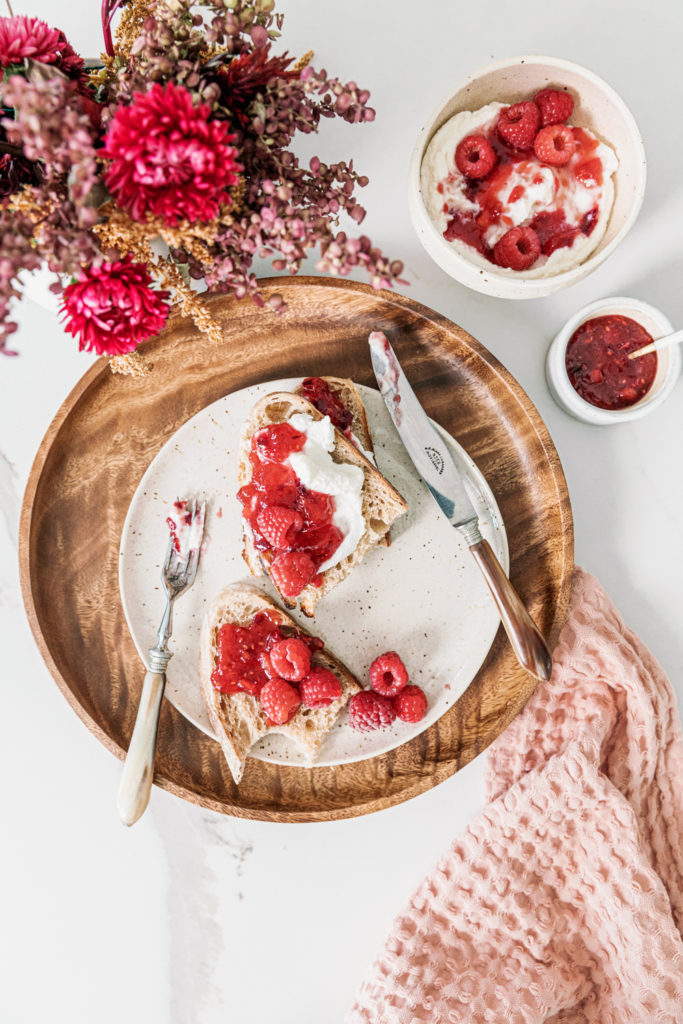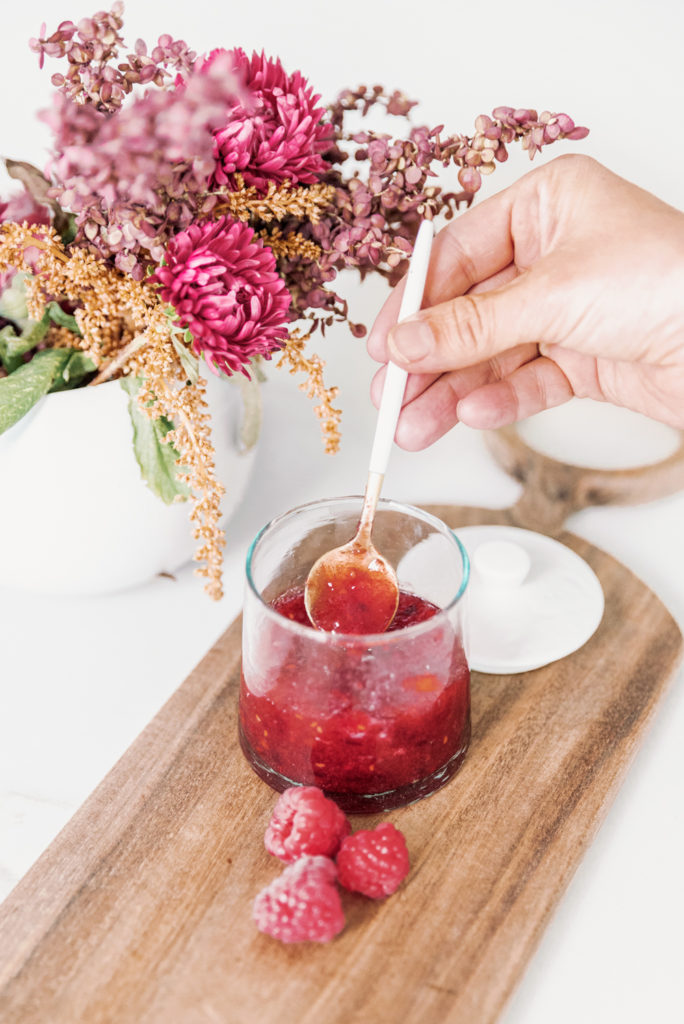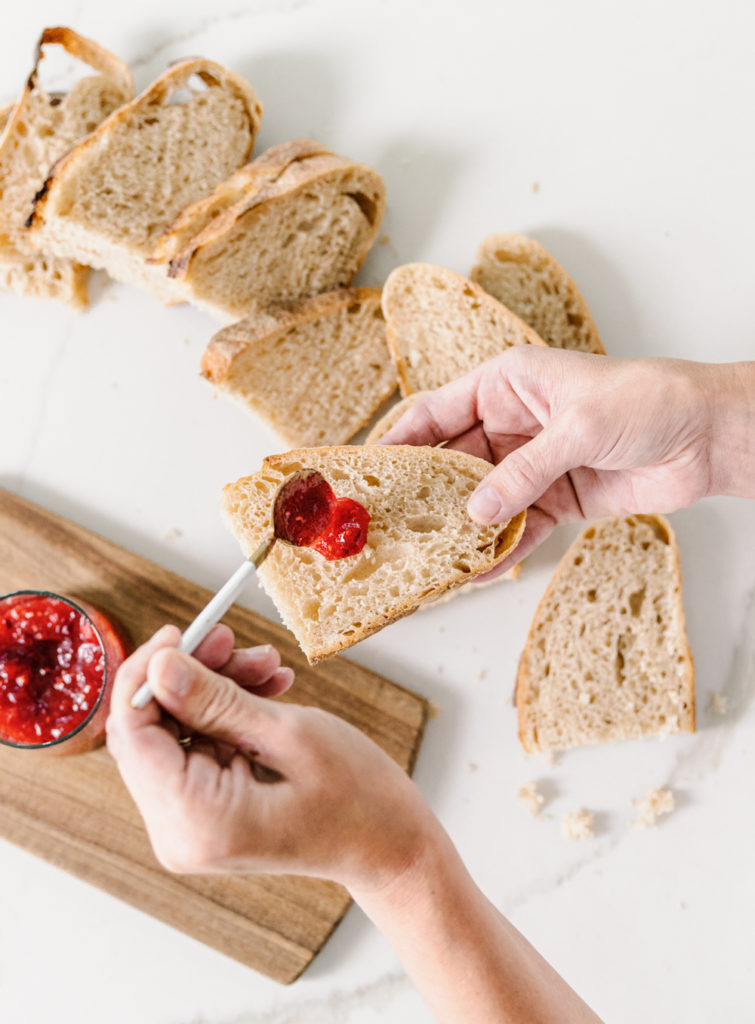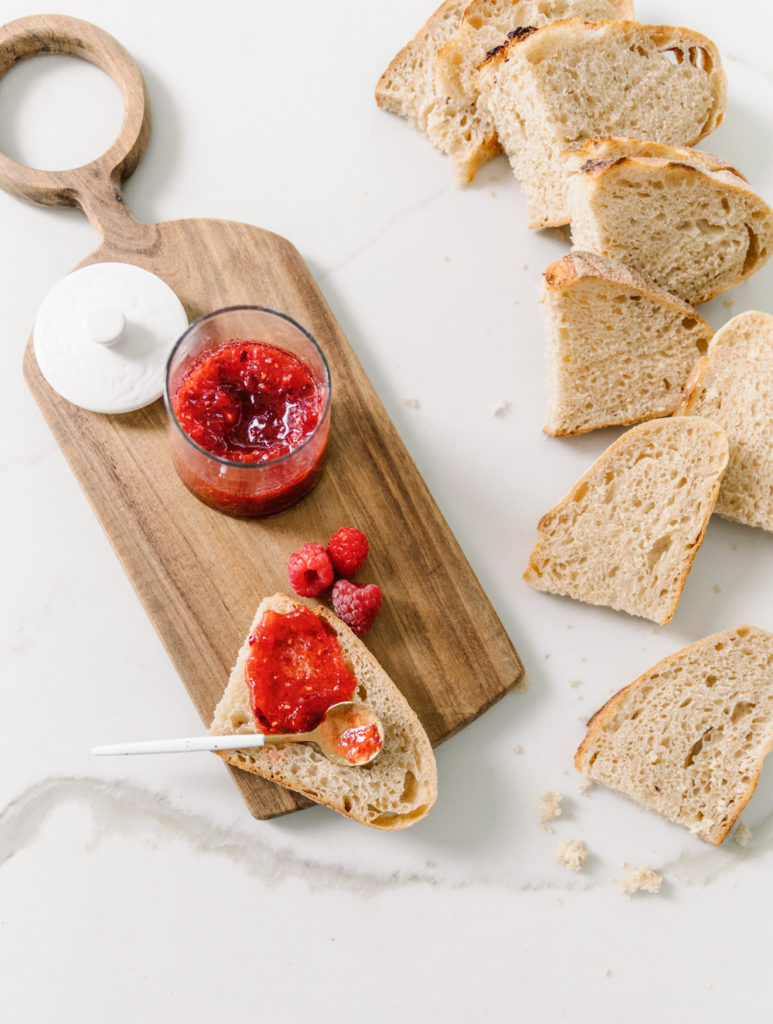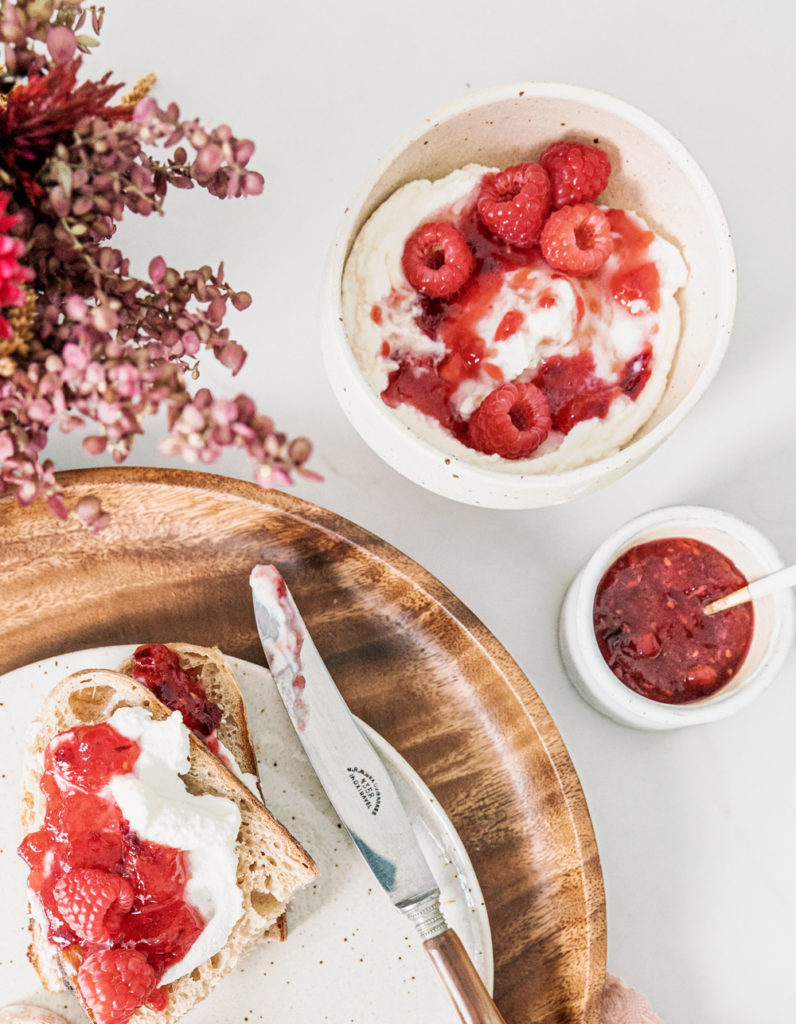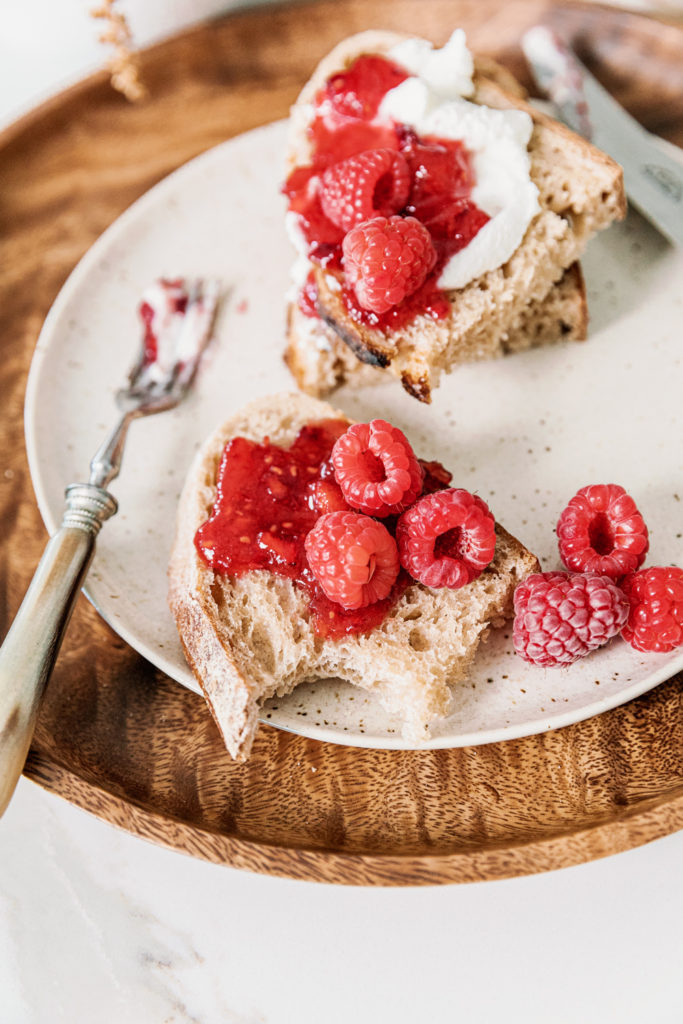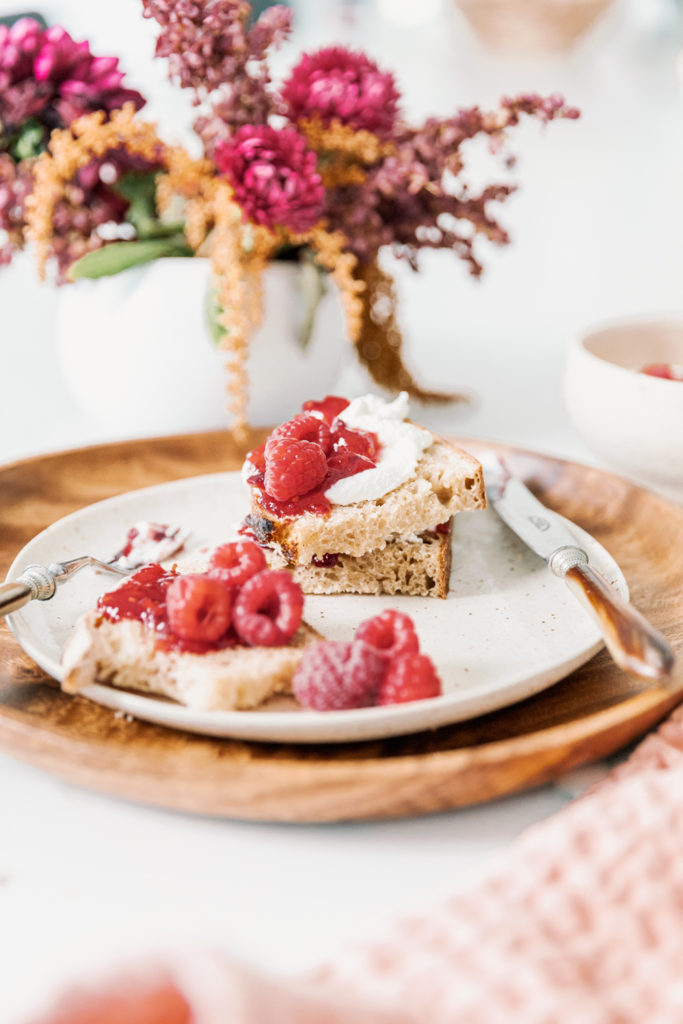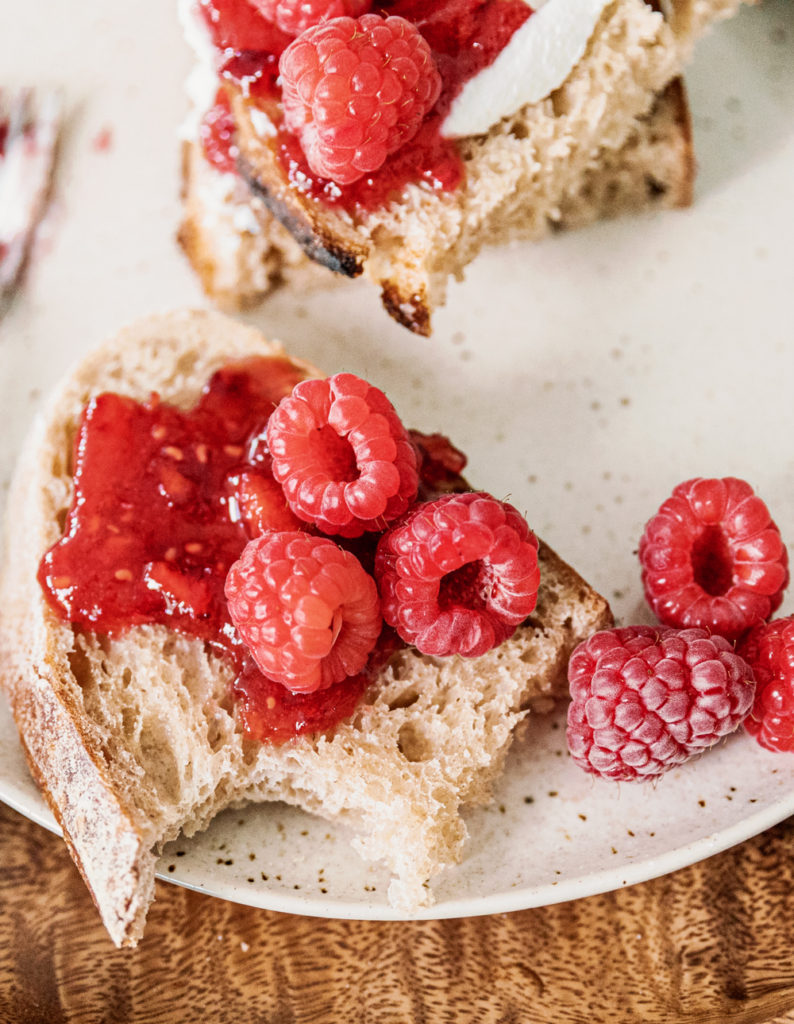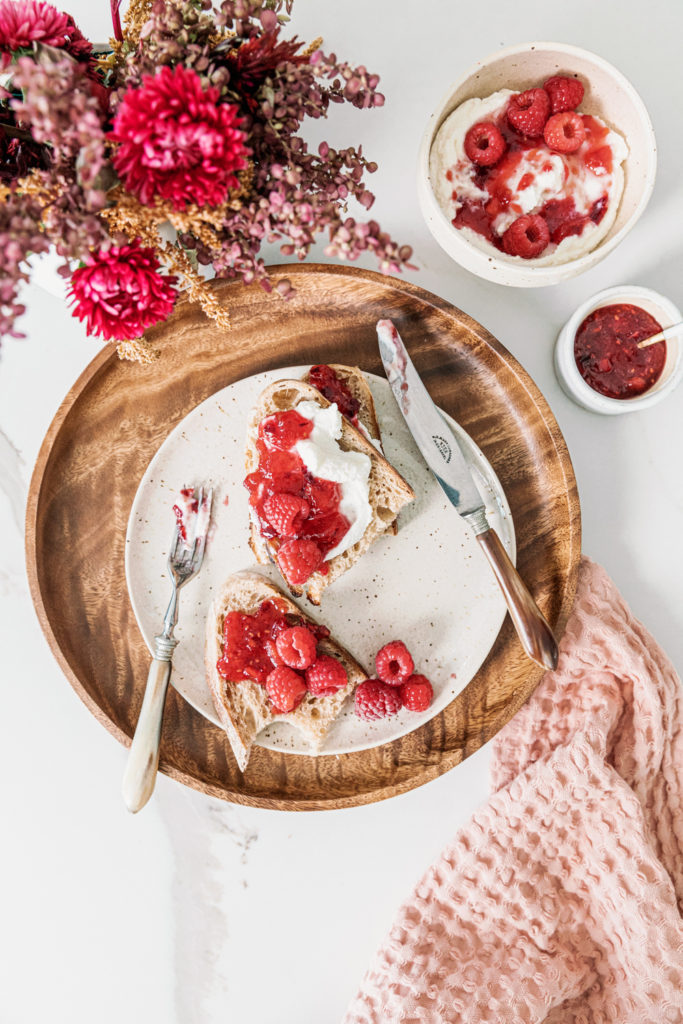 ---
B E I J O S K I T C H E N

xx
Abby