It's officially Fall y'all! And we are celebrating with this Fall themed shoot for ya! We are taking all those yummy fruits of Summer and Fall and making jam! Because, you're my jam!! Yep, we took a pun and just ran with it to create this super sweet kid's party. Think pretty florals, lots of berry hues and of course cute kiddos! Keep scrolling to see the adorable photos by Corrie Lynn Photo…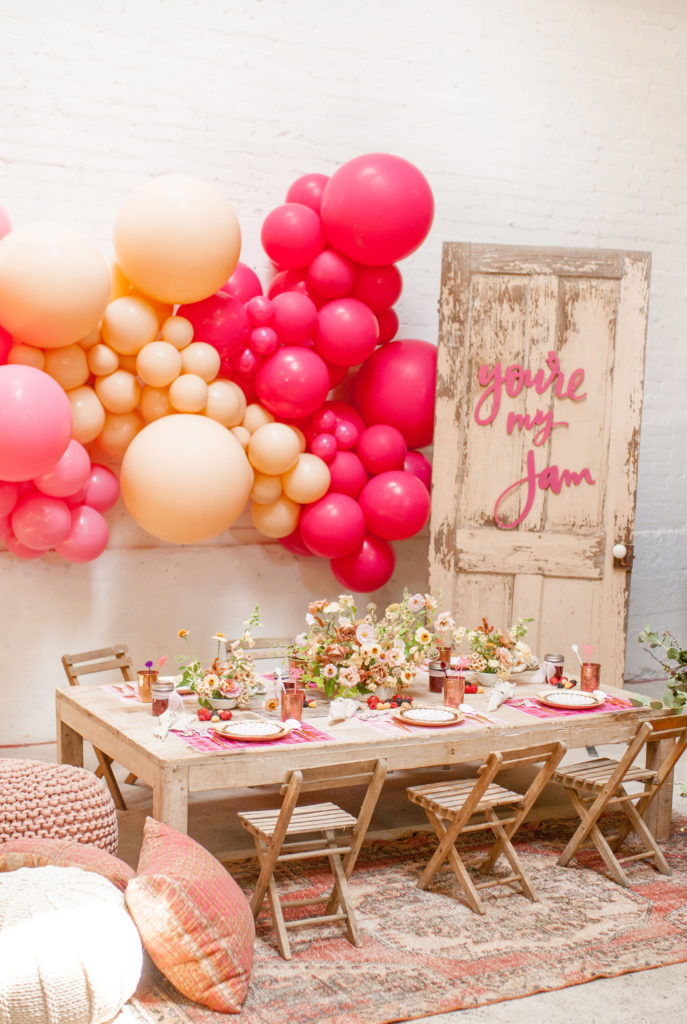 Kicking things off with a darling invite by Meghann Miniello! You know we love her handwriting over here, and I was so excited when she jumped on board for this one! We used her handwriting on the stir sticks made by David & Leanna, who also added some cute berries and flowers.
Everything is styled on a Chasing Stone mat. We added in some yummy berry cookies by Sweet & Saucy laid perfectly on a Daydream Society plate. Don't forget the sunnies from The Daydream Republic! More on her adorable accessories later…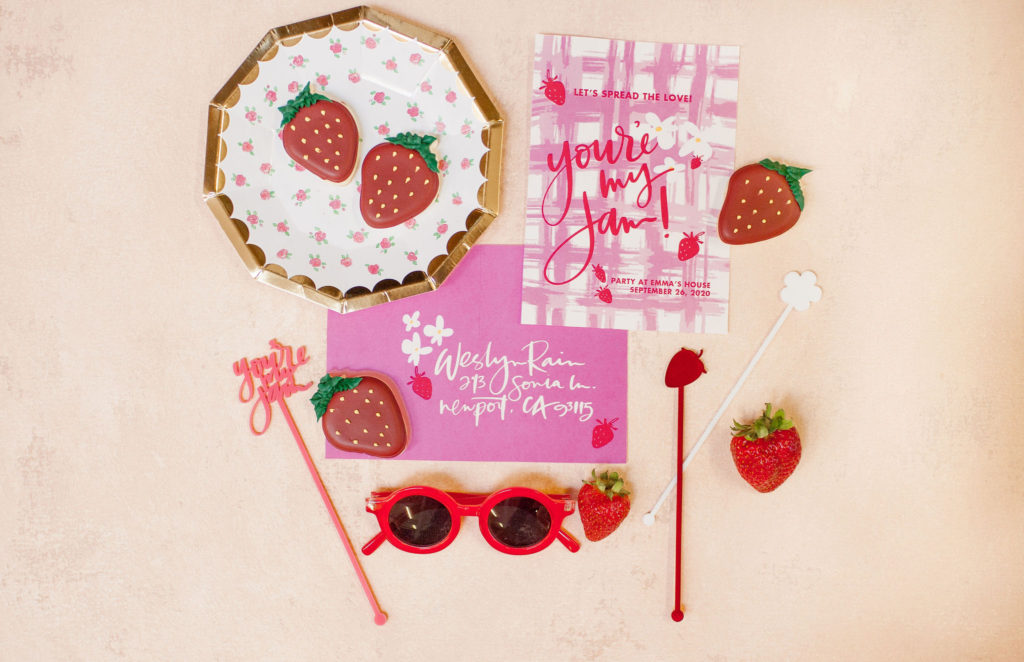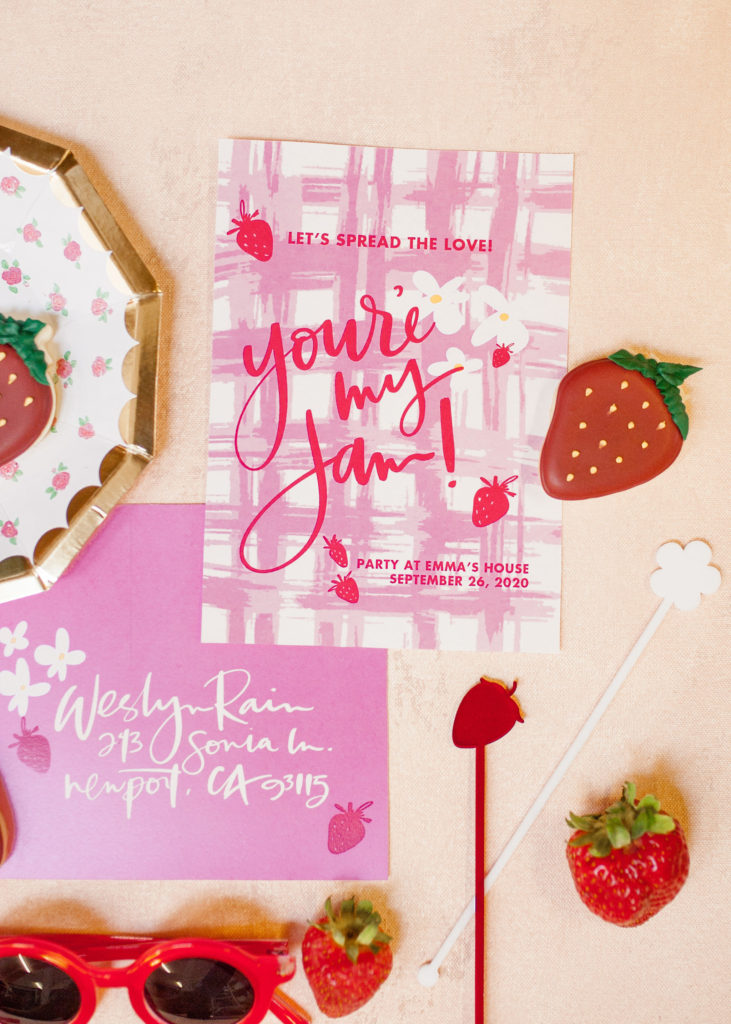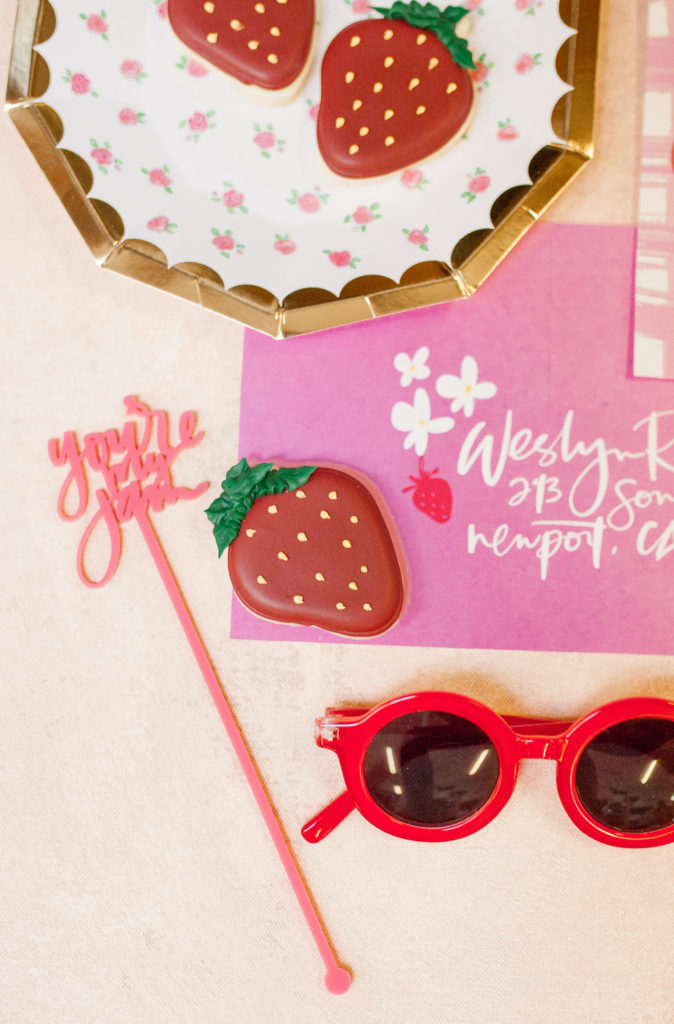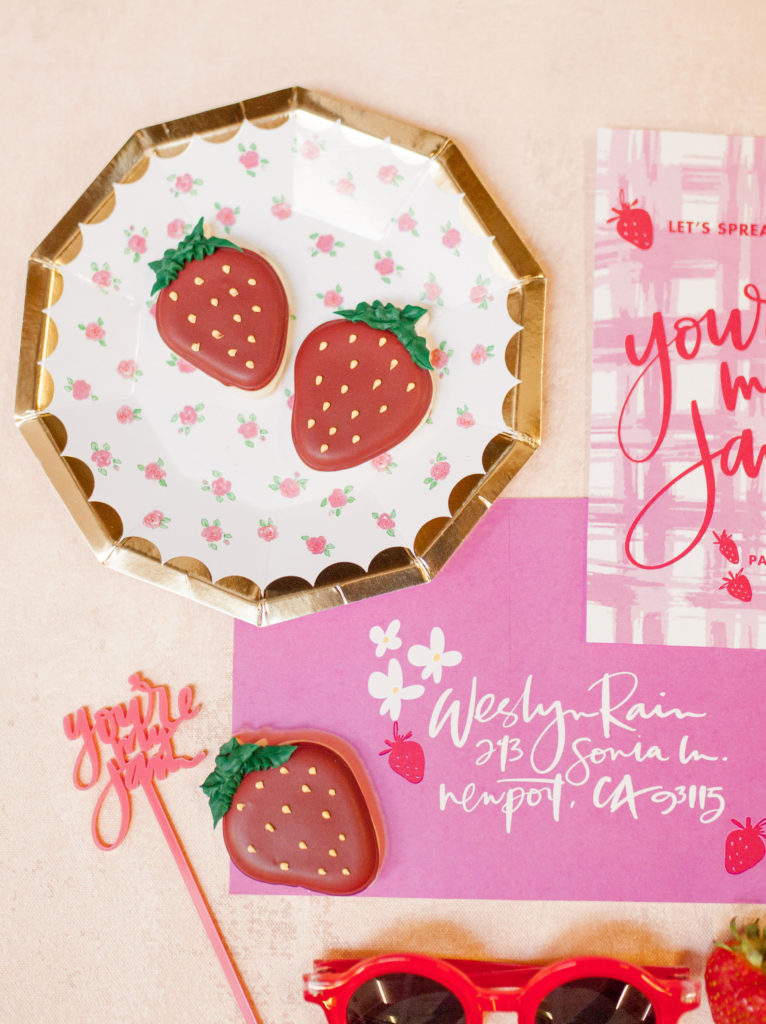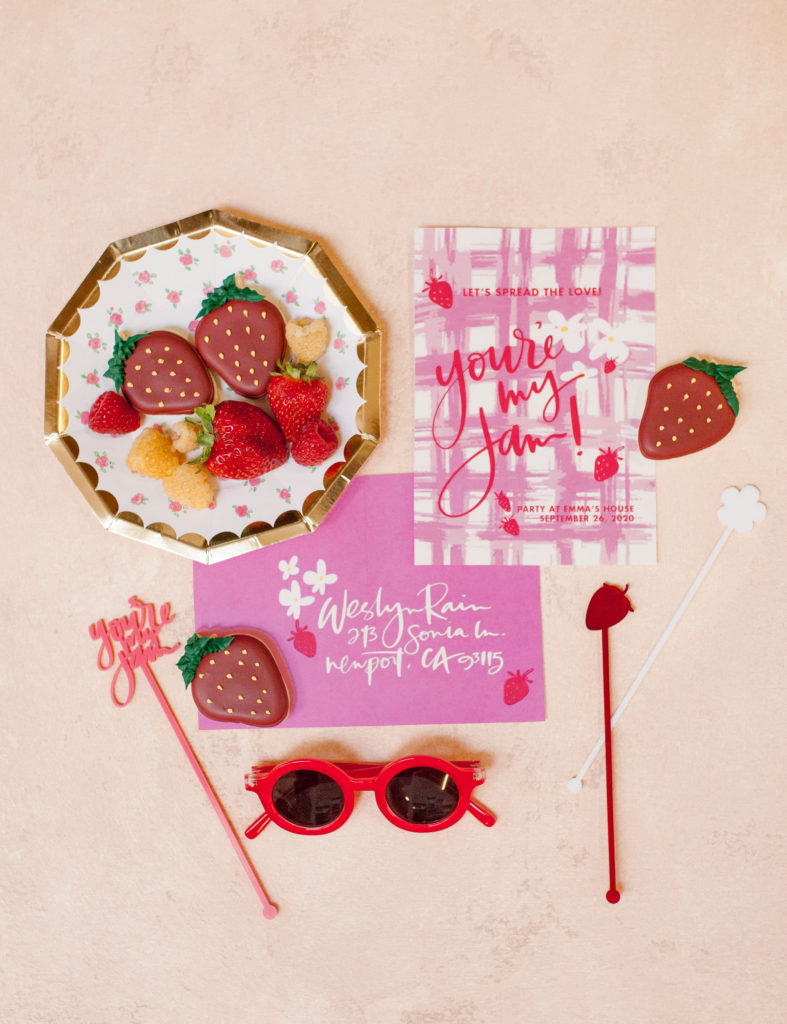 The table was set with all things berry! From the colors to the florals to actual berries placed along the table. Oh, and of course little jam jars! Meghann created the pretty placemats. I wanted a sort of picnic pattern and she nailed it in our colors with a pretty brushstroke detail. On top of that were Daydream Society's Lola Dutch small plates on top of a bamboo plate.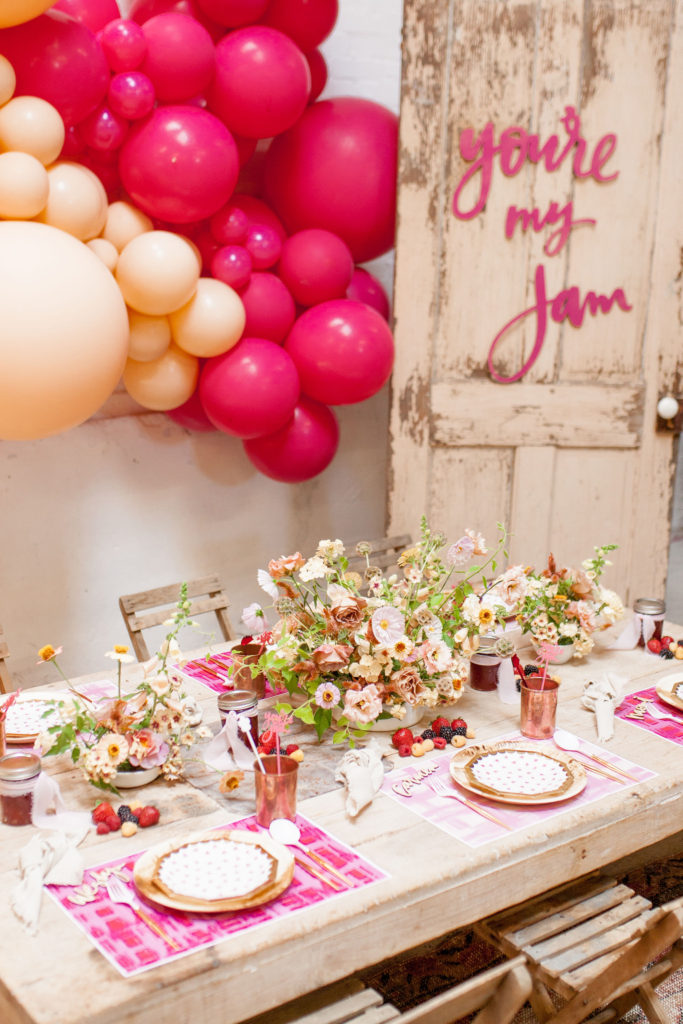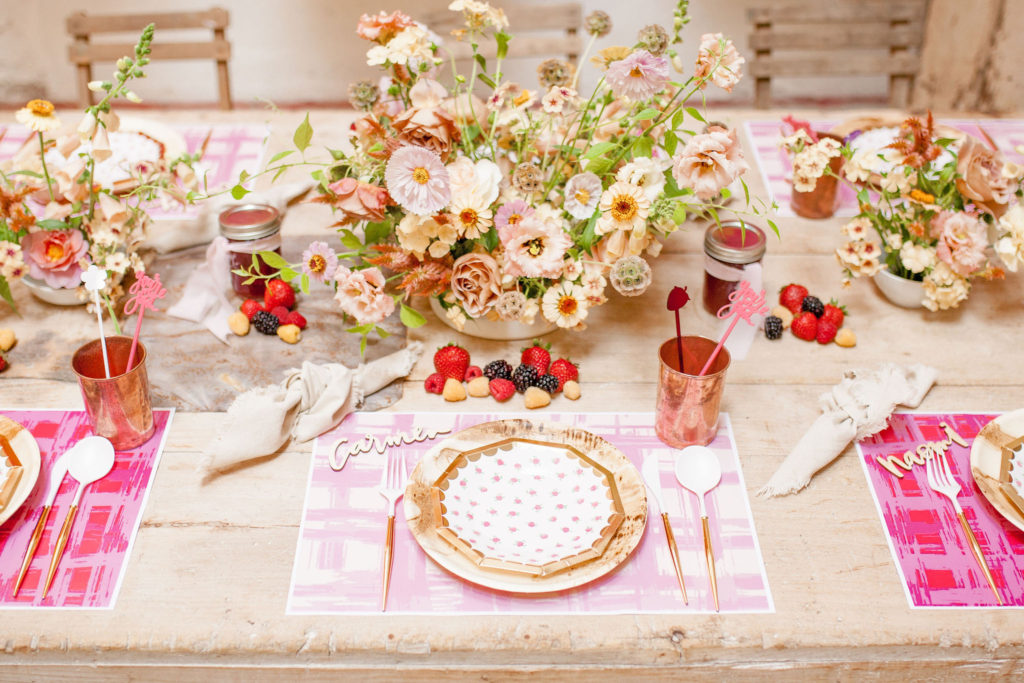 Krista from Not Just in Novels is responsible for these sweet floral arrangements. I'm loving the colors, how dainty and ethereal they are, but also all the pretty textures!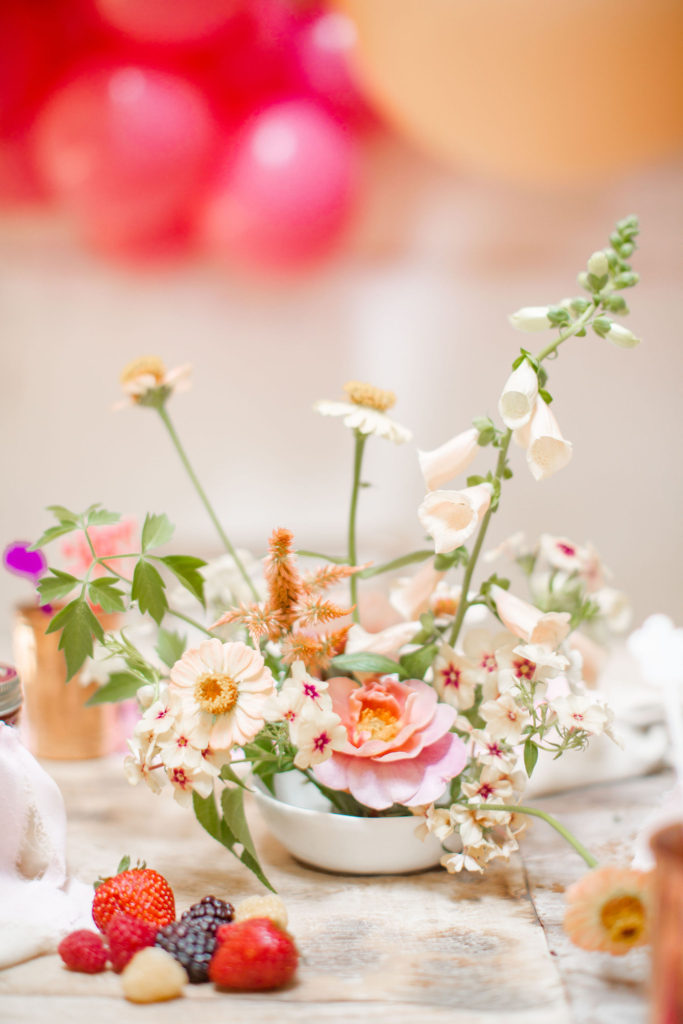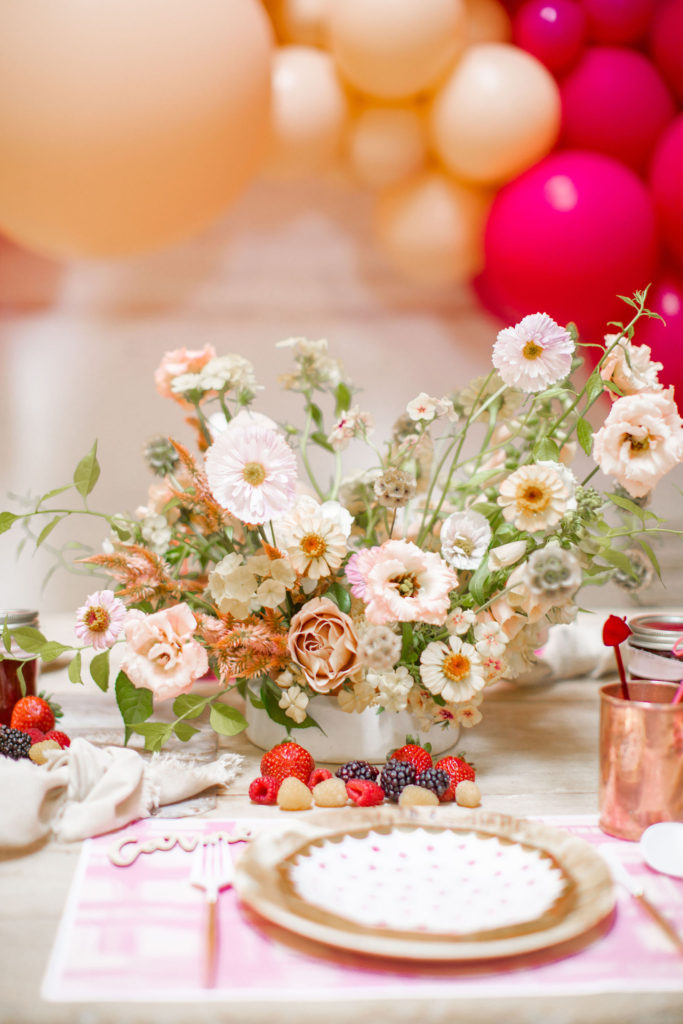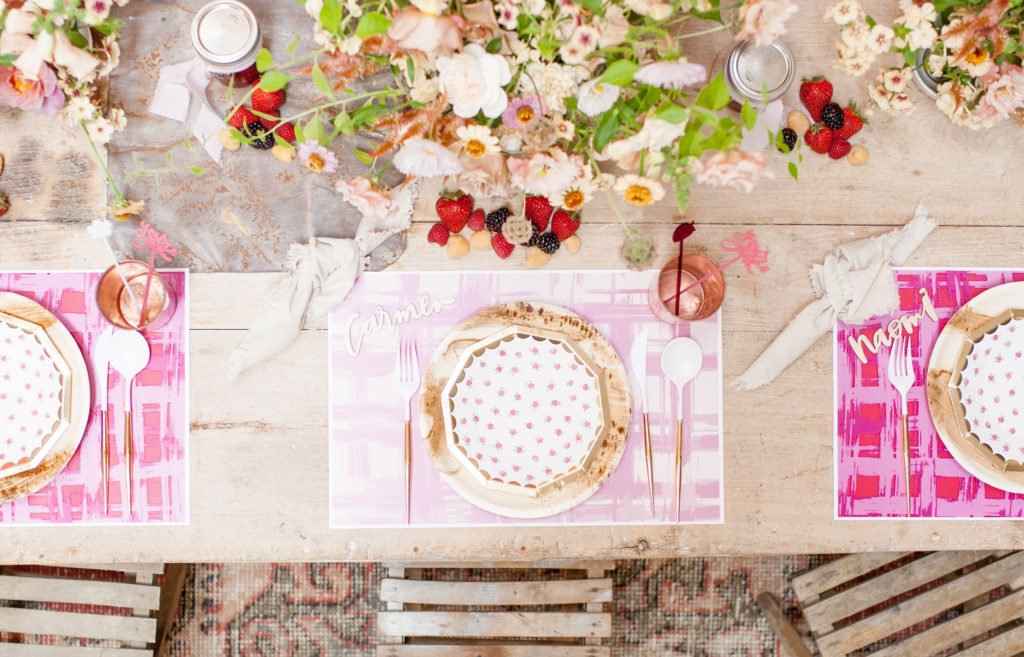 Leanna from David & Leanna cut each little guest's name with Meghann's handwriting for place cards. Then we used other details like copper tumblers, simple frayed napkins and gold flatware to complete the table.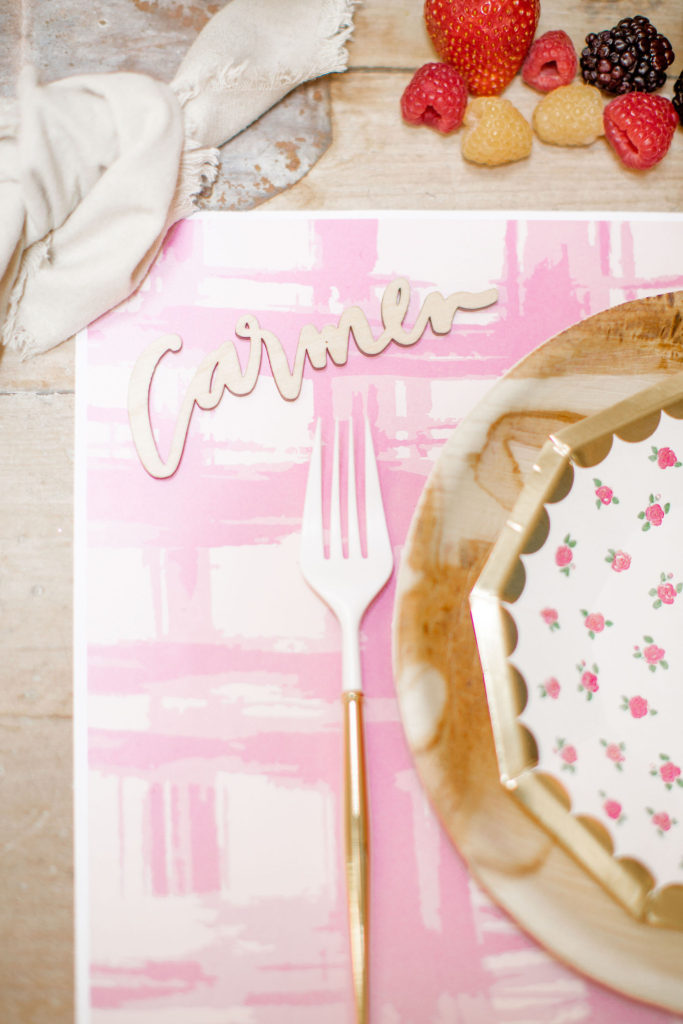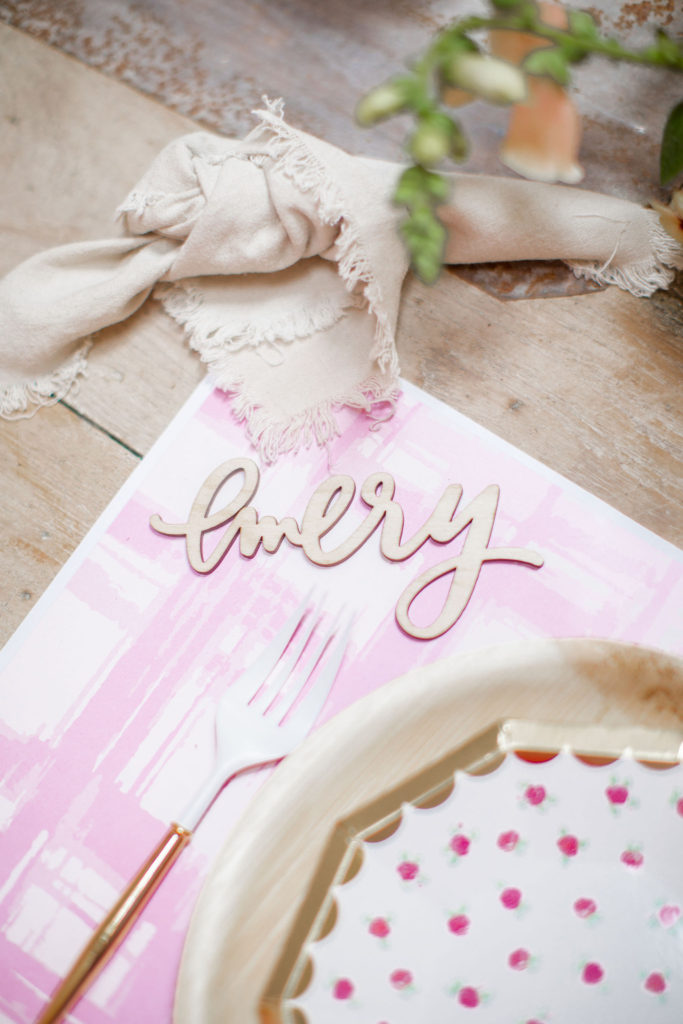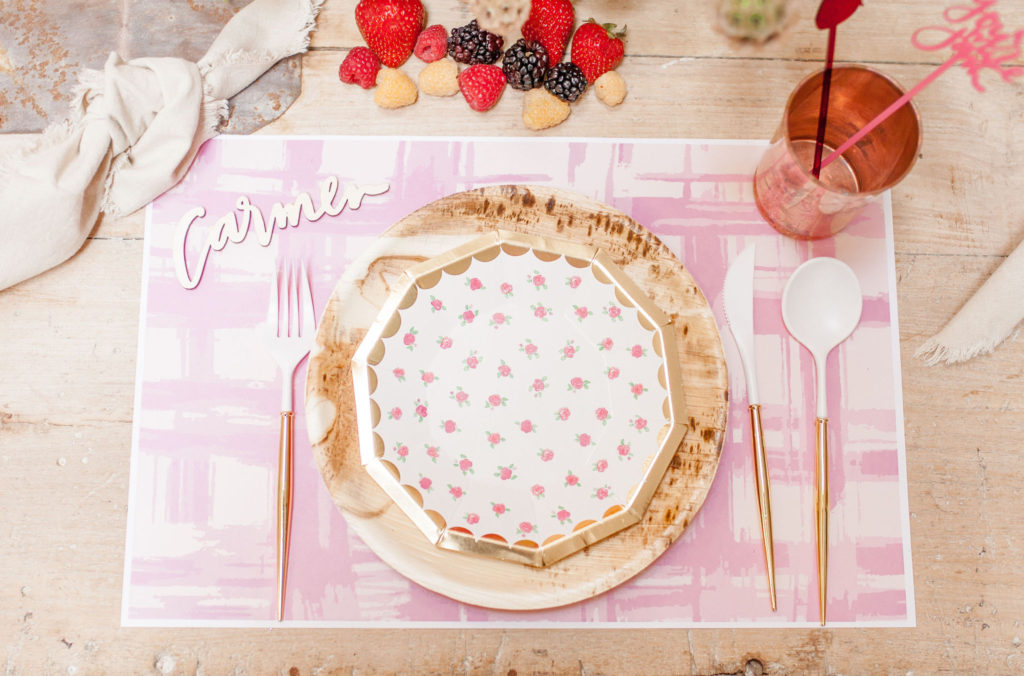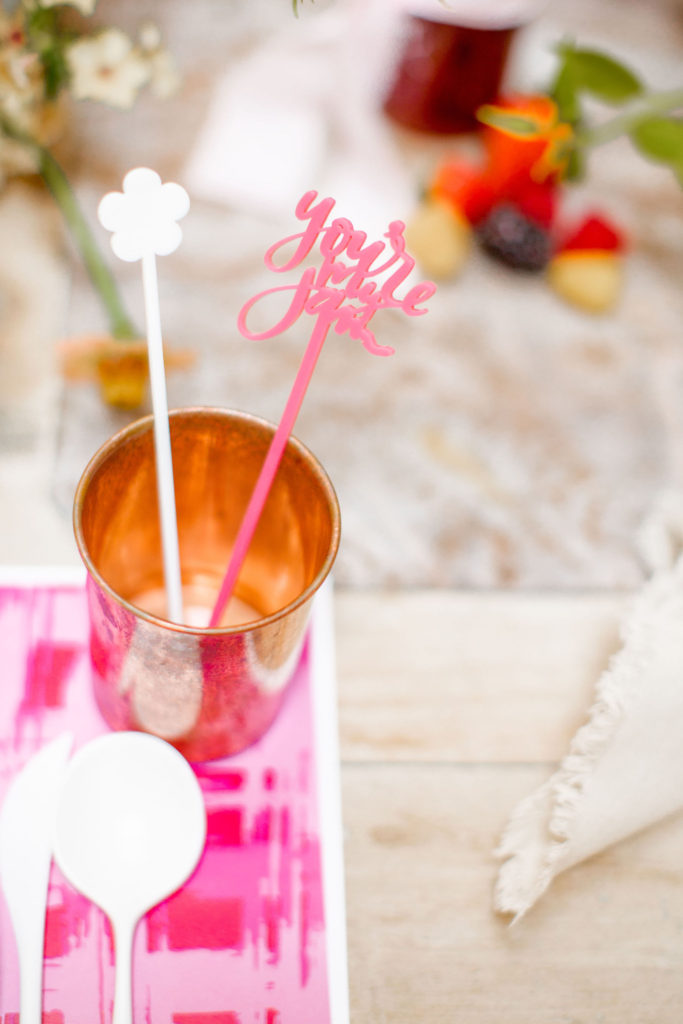 There's those cute little jam jars! I added a little bit of pretty ribbon, you know, just to make it extra fun!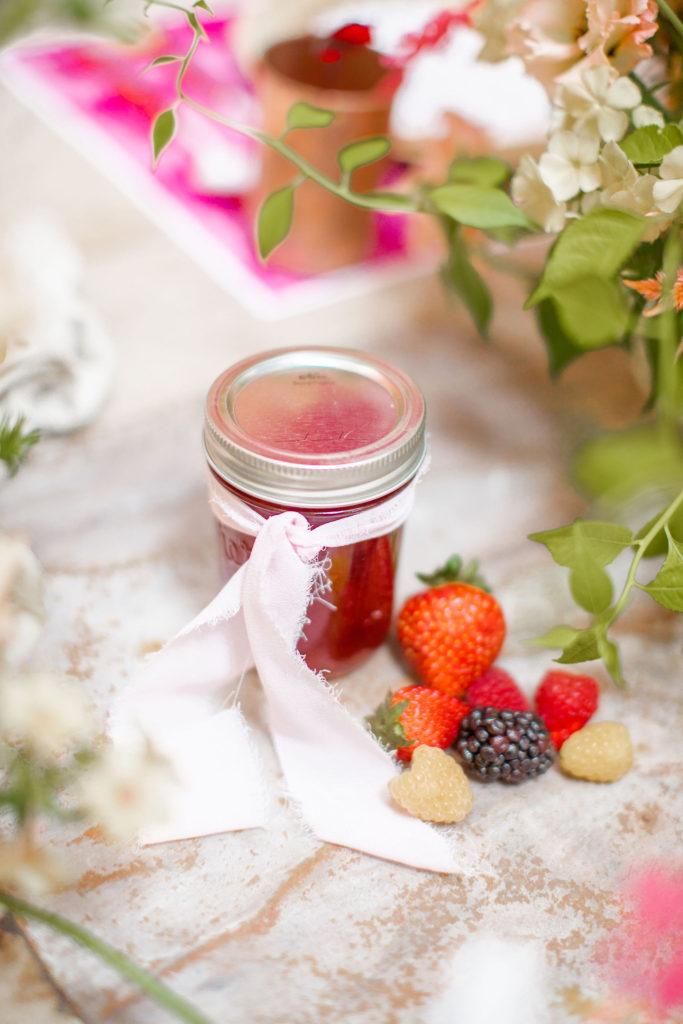 Isn't this such a pretty Fall table?! The flowers are just amazing and I love all the colors… And those berries! Yum!!!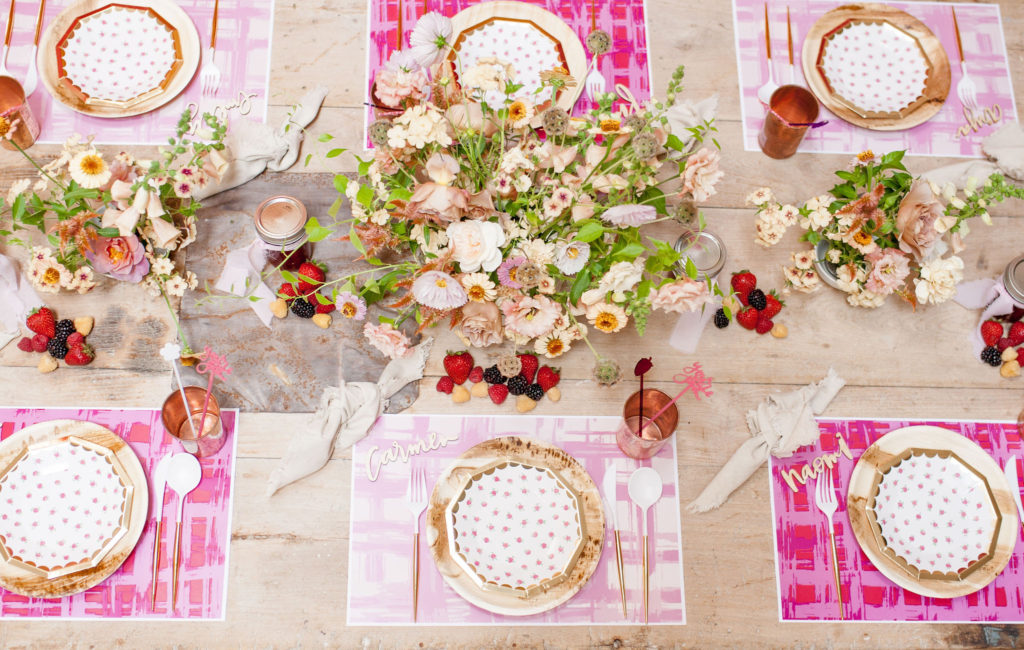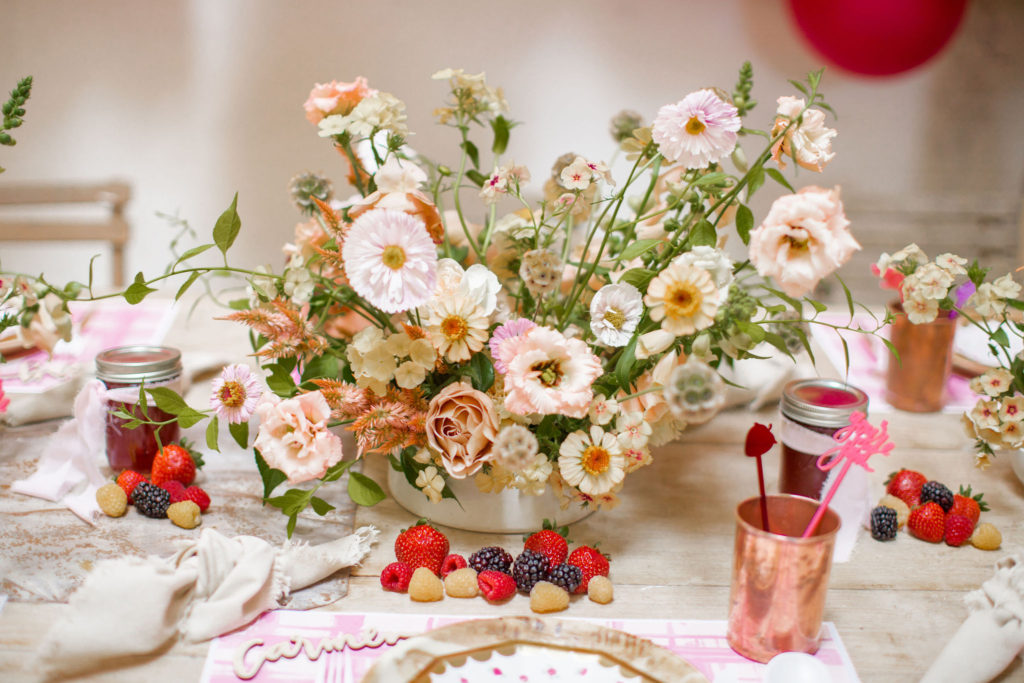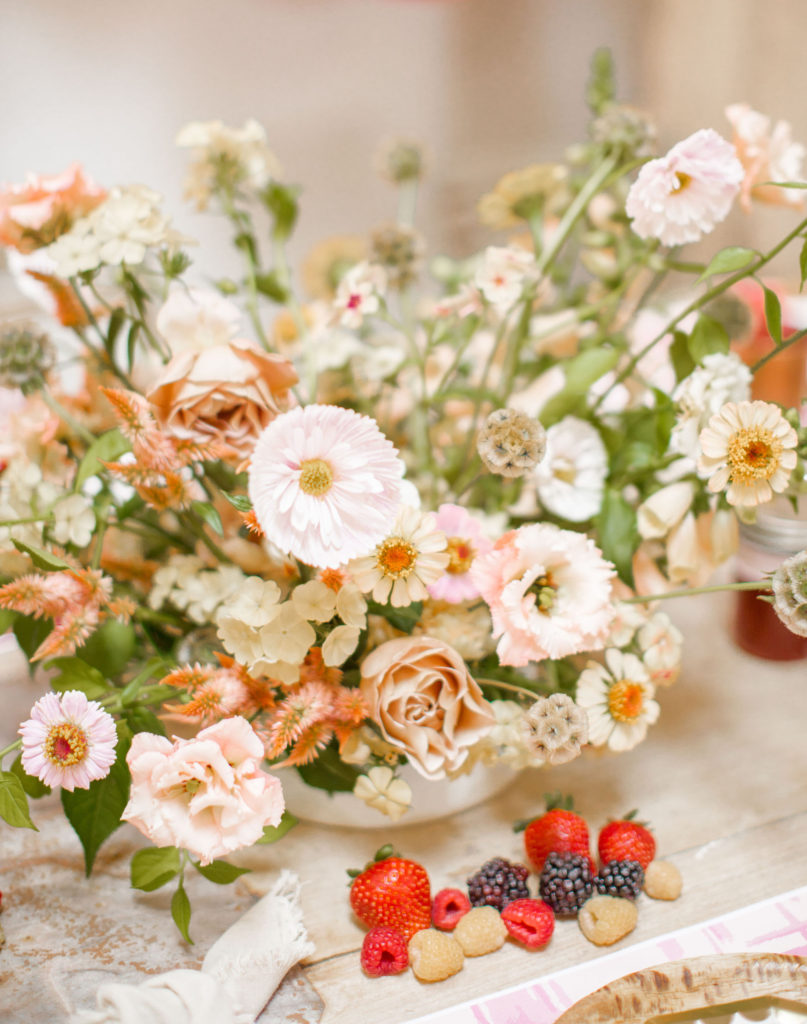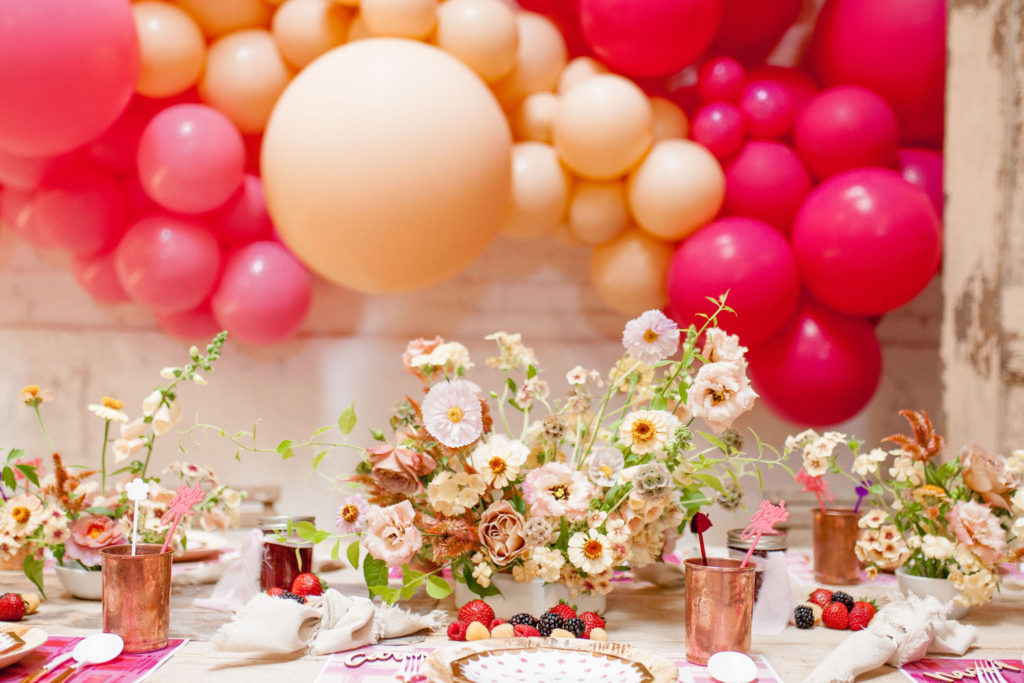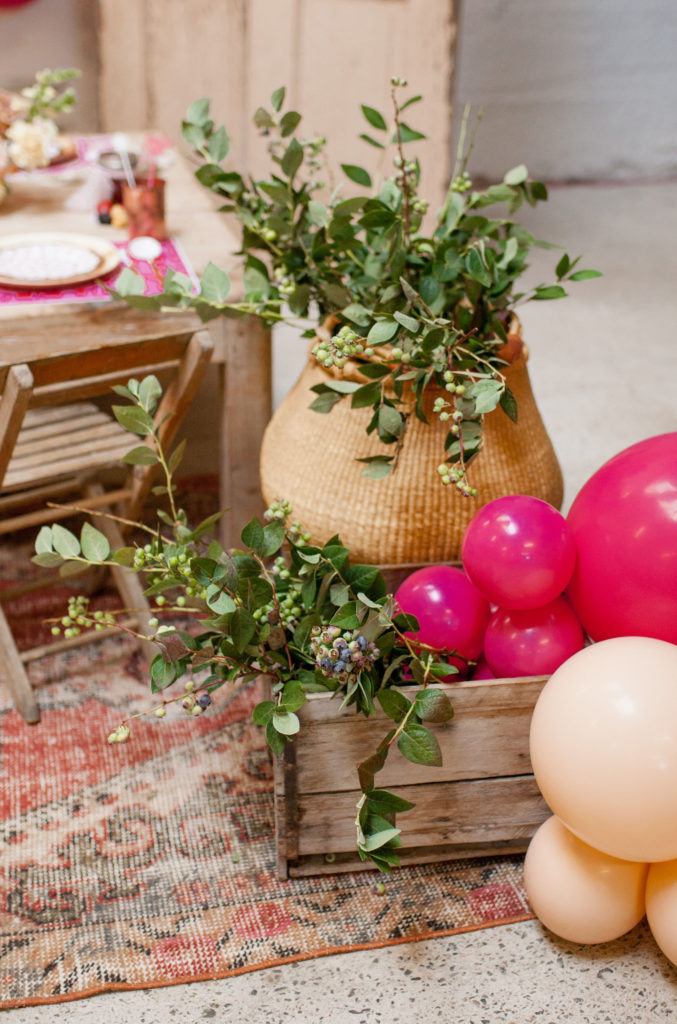 It wouldn't be a Beijos party without some The Pop Shop balloons!! Ellen decked the place out with the best color combo! Don't you love the pinks and neutrals together?!
All of the rentals are from Marnie at Sweet Salvage Rentals, she has those cute little kids chairs that are new to her collection. Plus, she ALWAYS has the best rugs, this one fits in perfectly. Lastly, I needed a spot for that adorable signage, and guess what – she had this amazing pink vintage door! I mean, come on!! What doesn't she have?1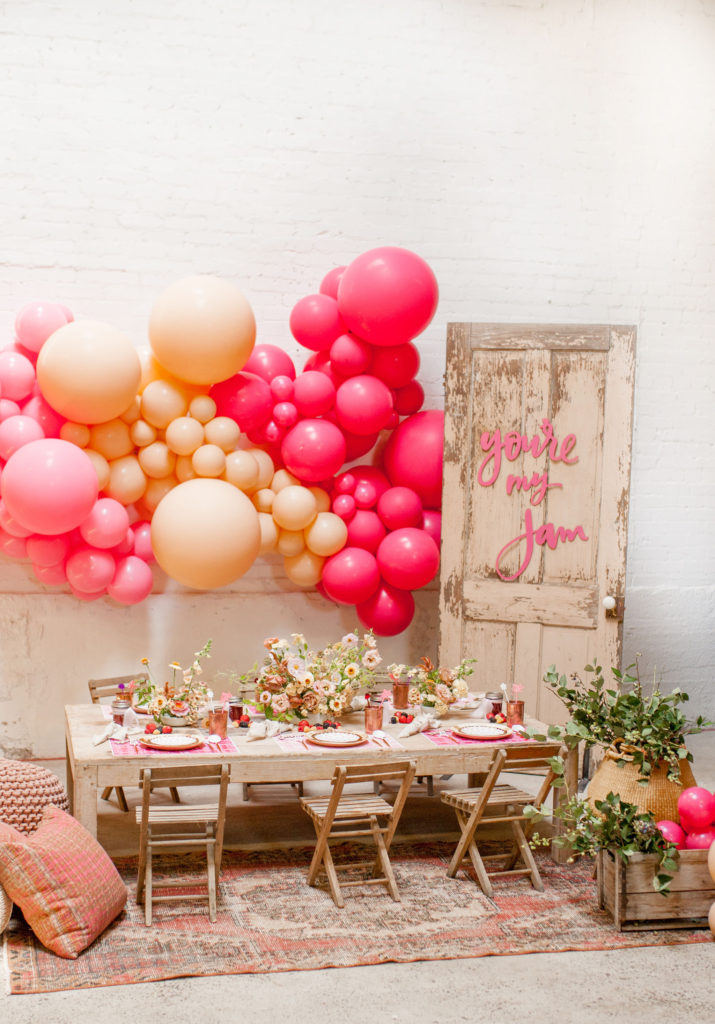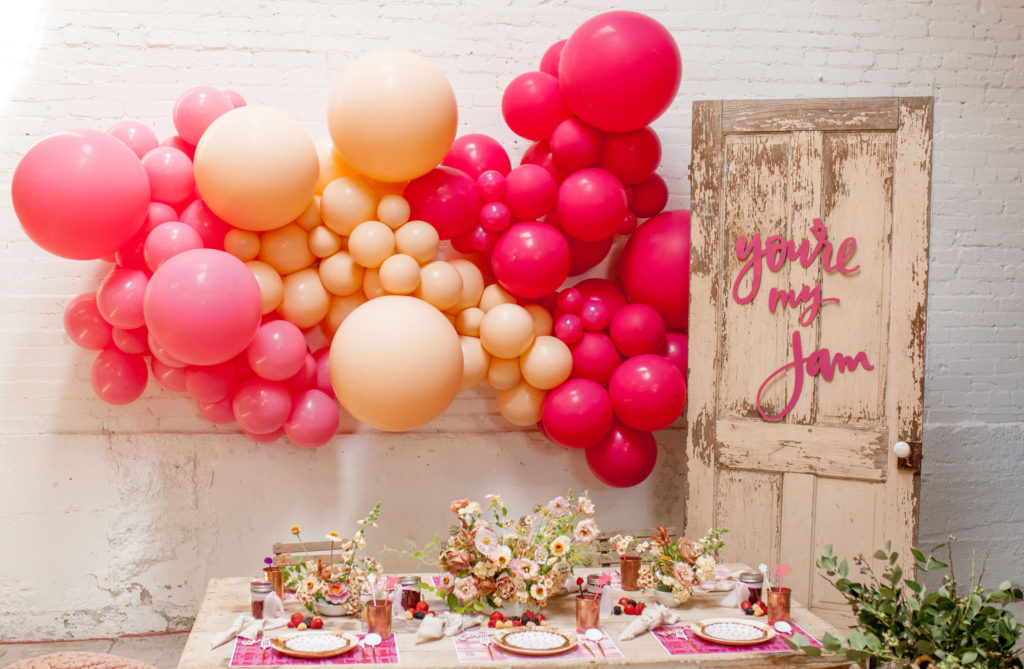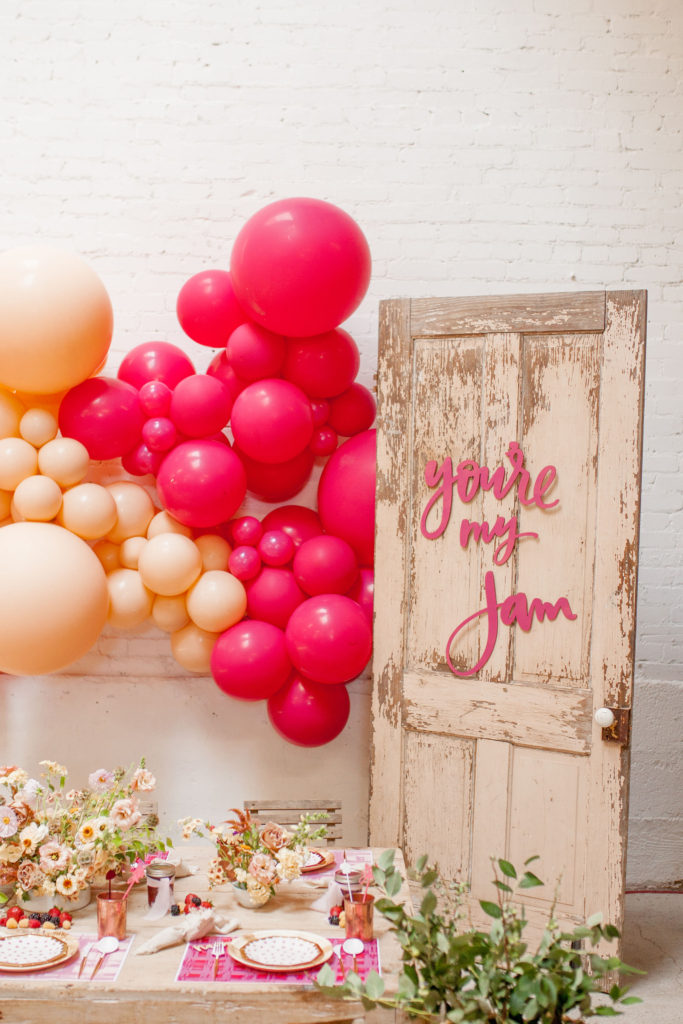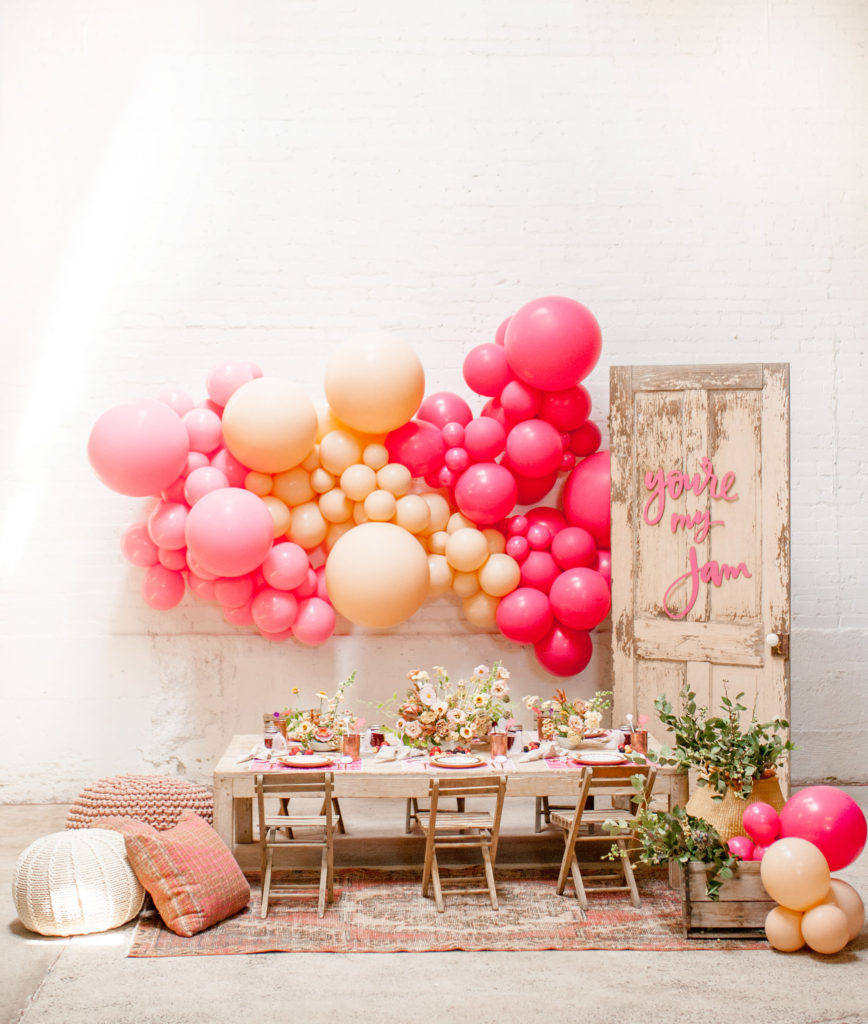 These little cuties came in and brightened up this shoot even more!! The girls looked absolutely precious in their Kinder Co dresses and The Daydream Republic accessories. Just wait till you see these little ladies showing off!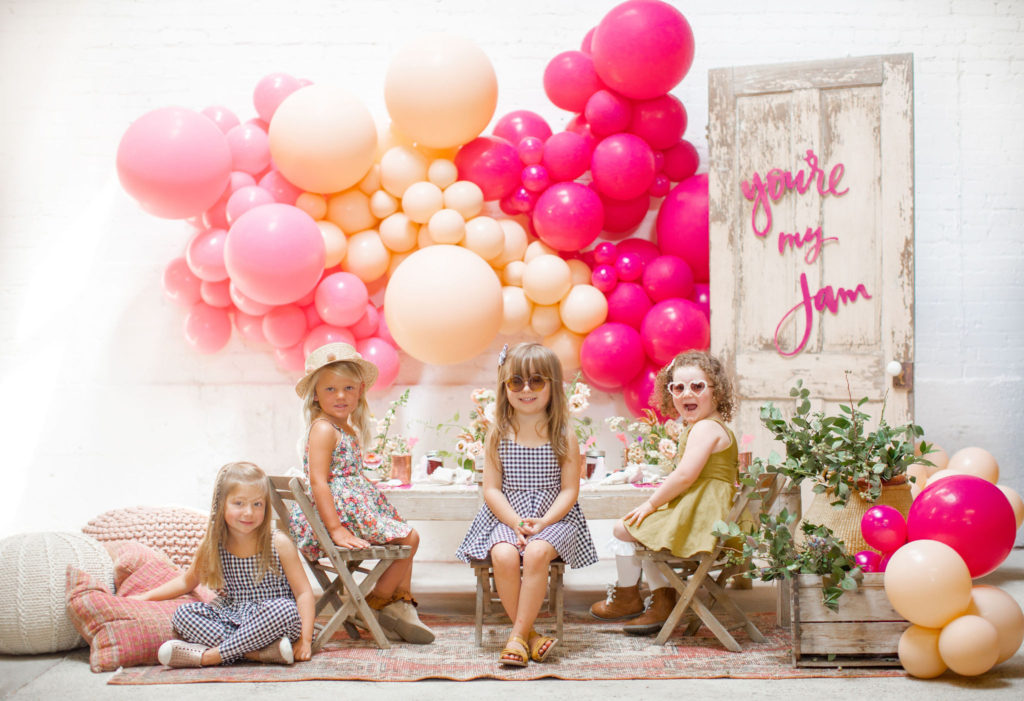 My girl Weslyn, isn't she the cutest? Hoping she's my future daughter in law someday ;)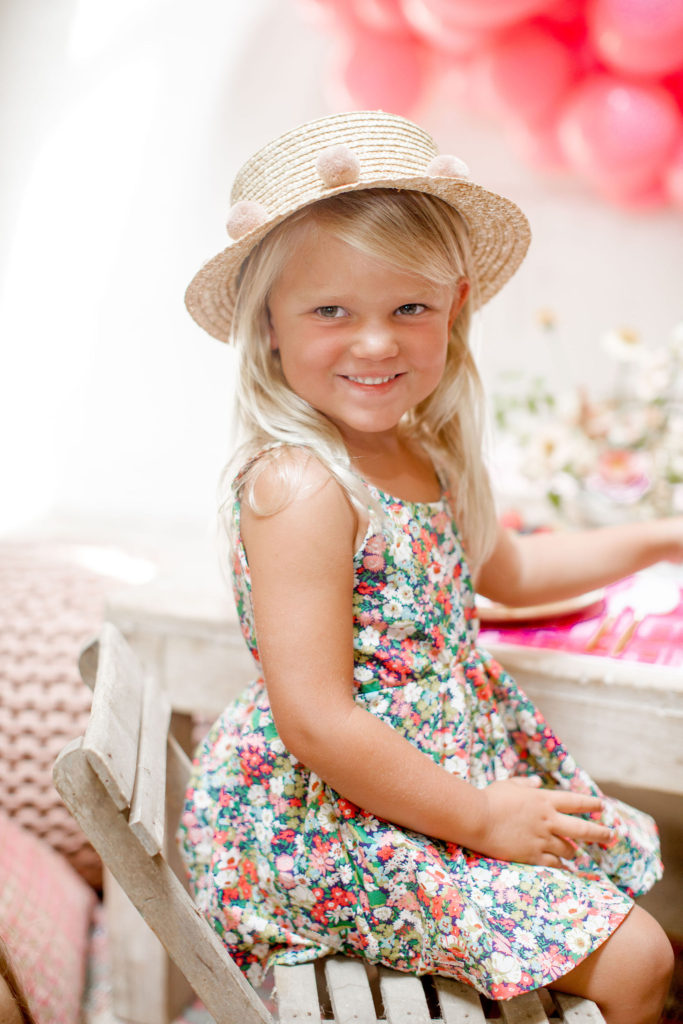 Cheers!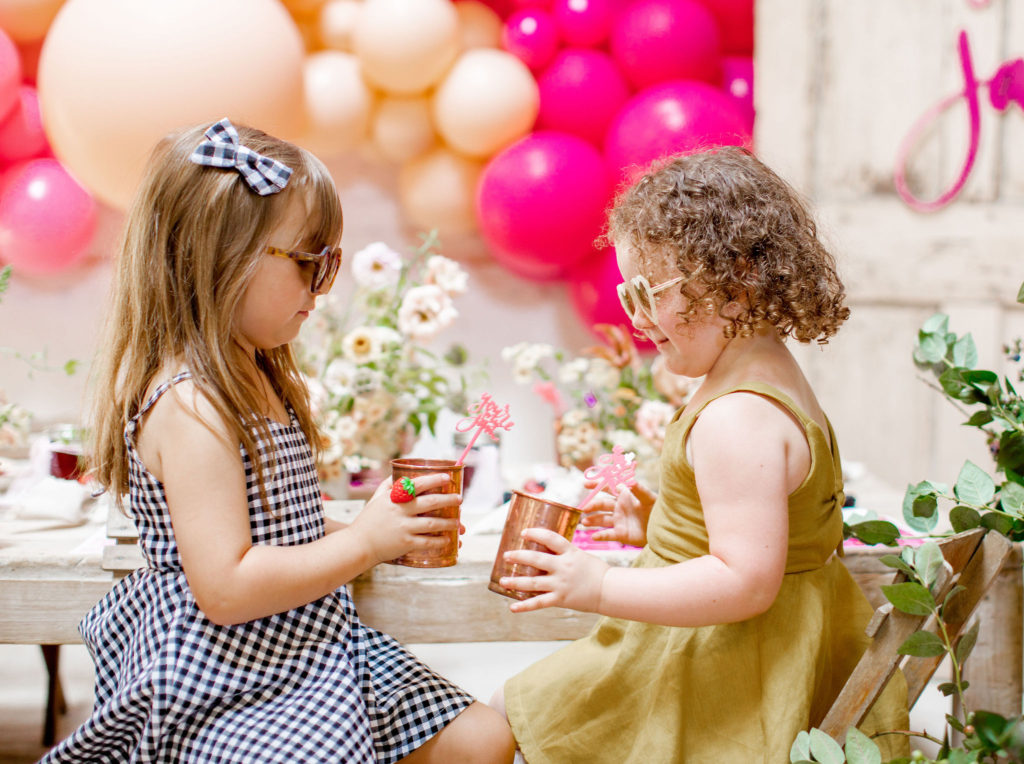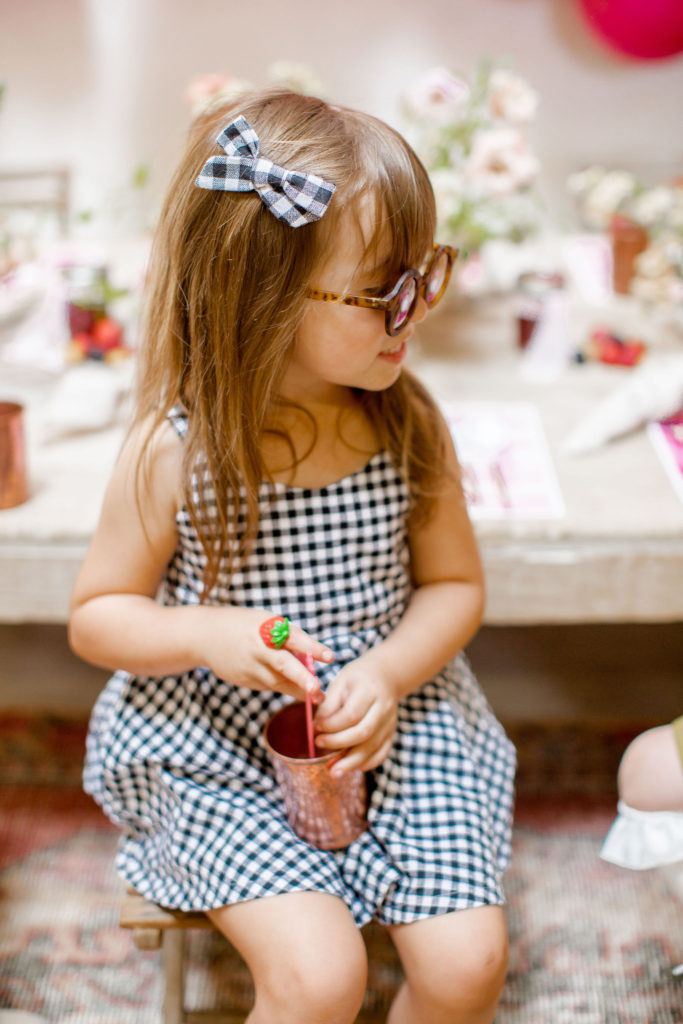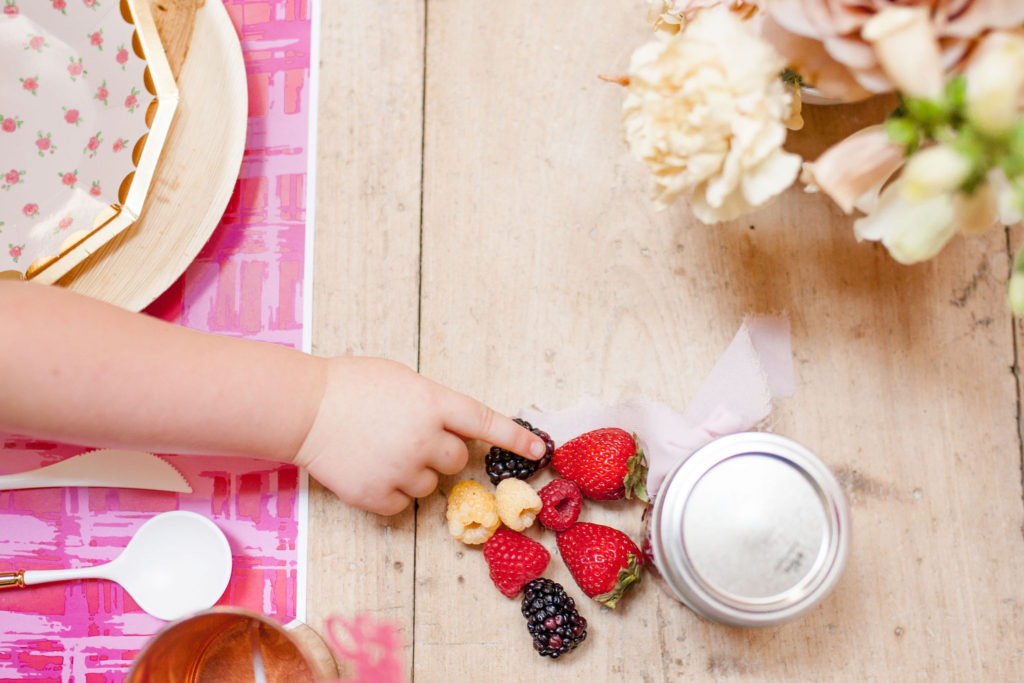 How cute is Naomi?! Wait till you see her sassy poses…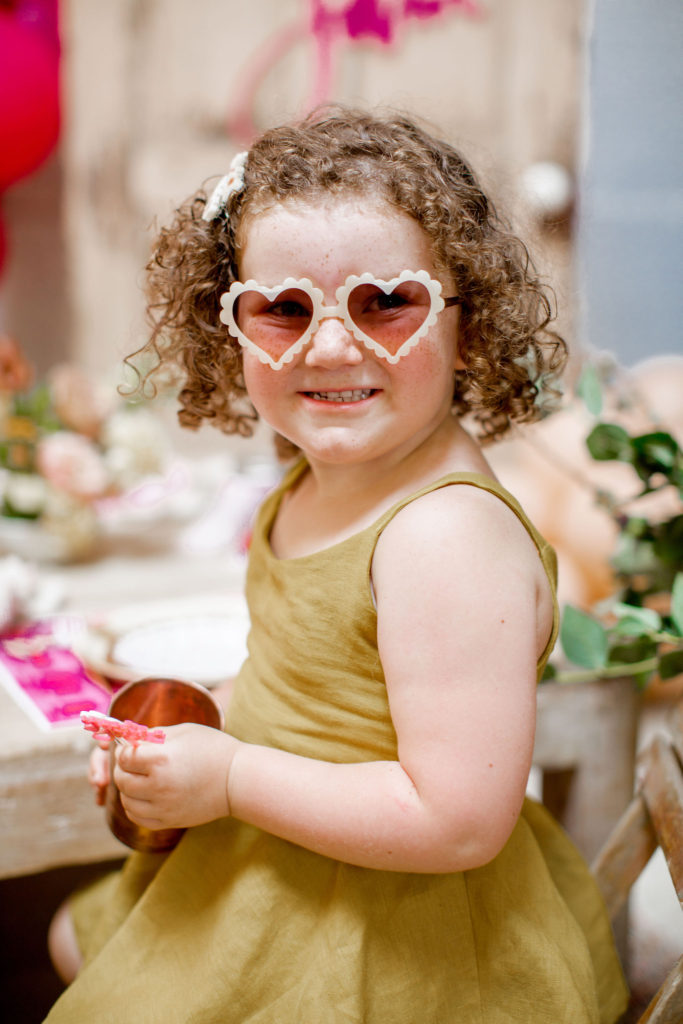 Sweet little friends!!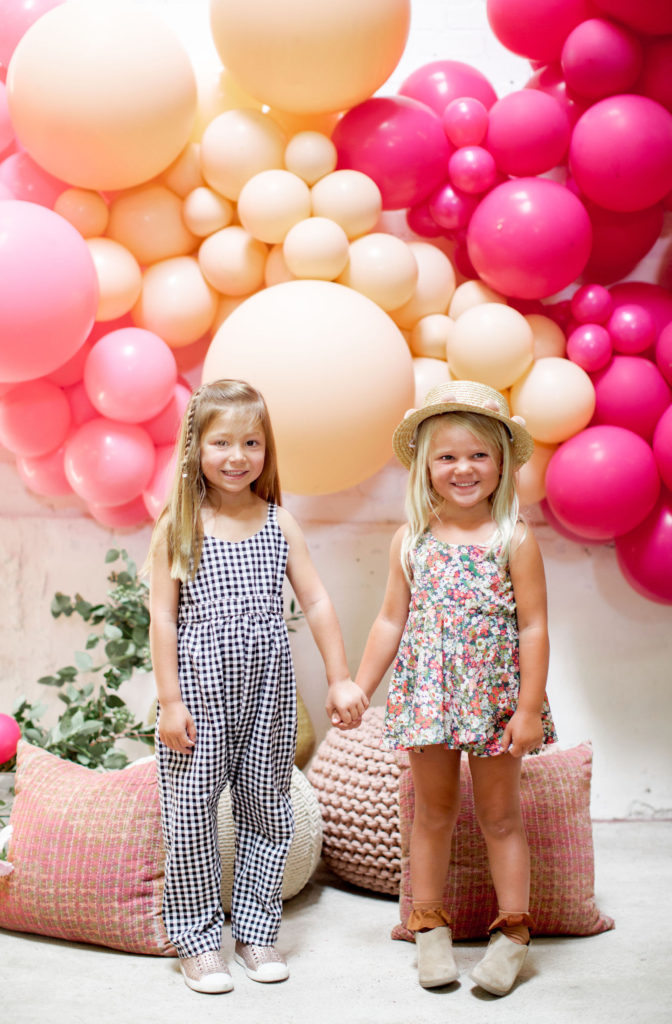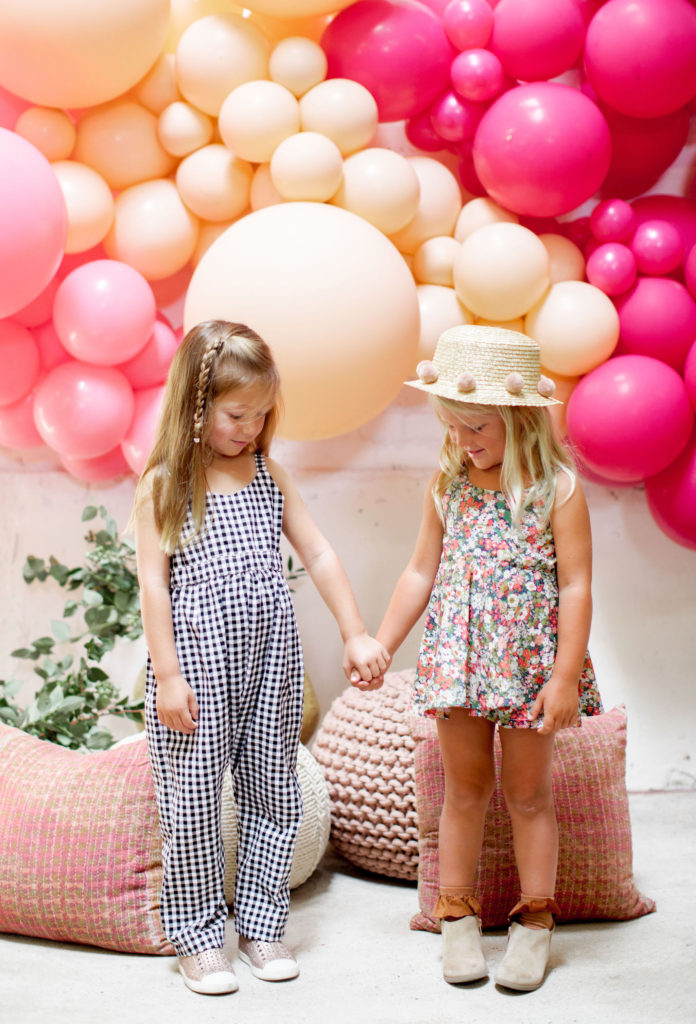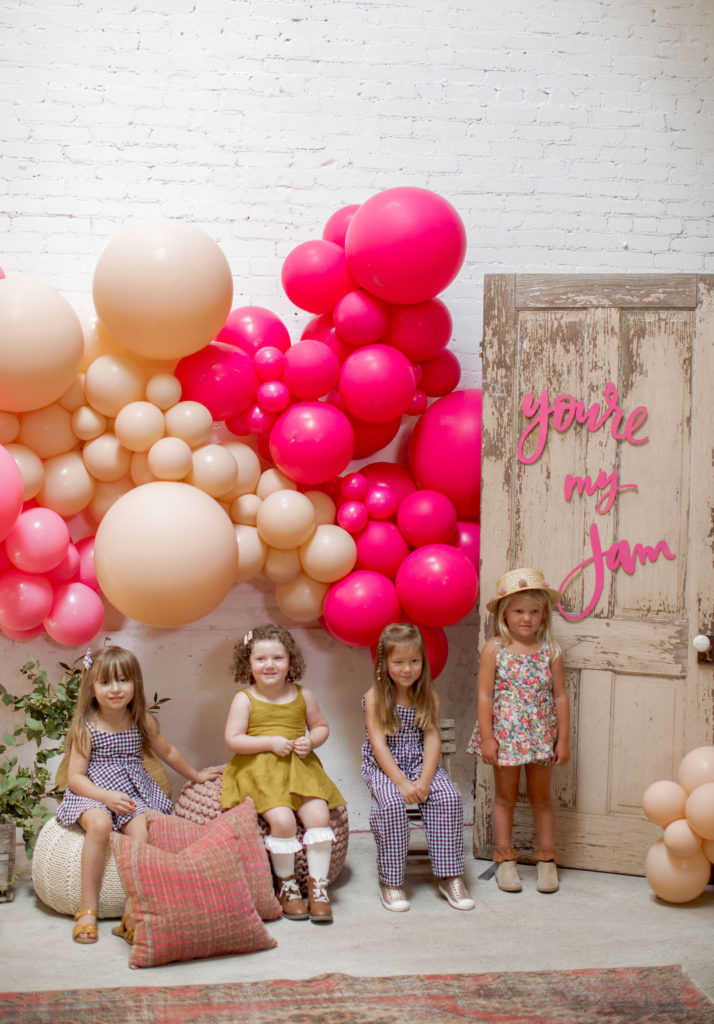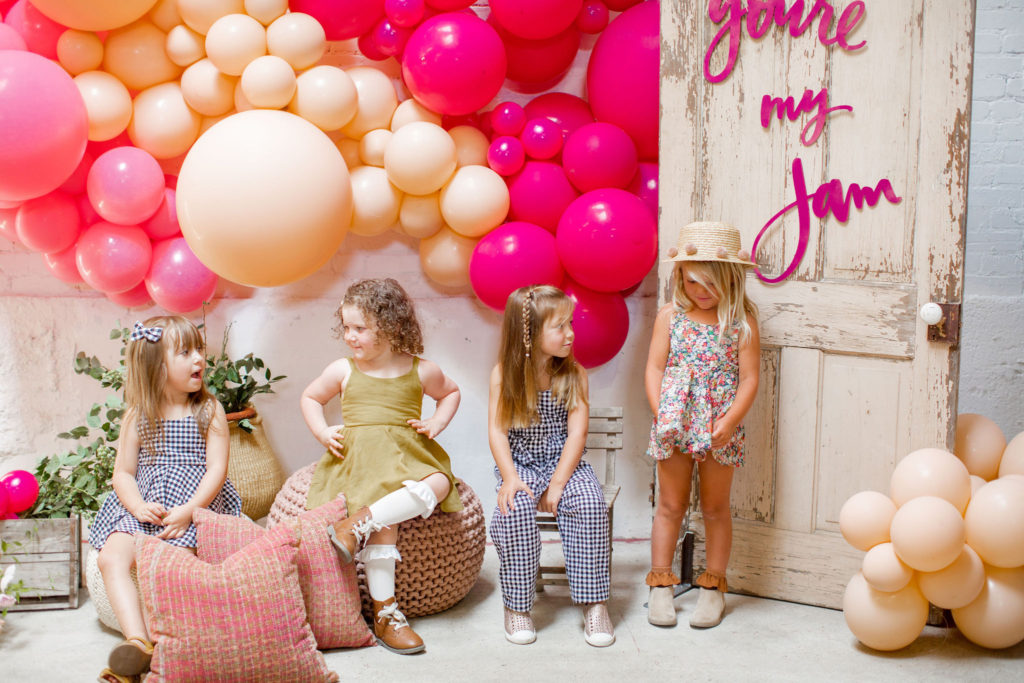 OMG!!! Naomi!!! I love you, you're so darn cute!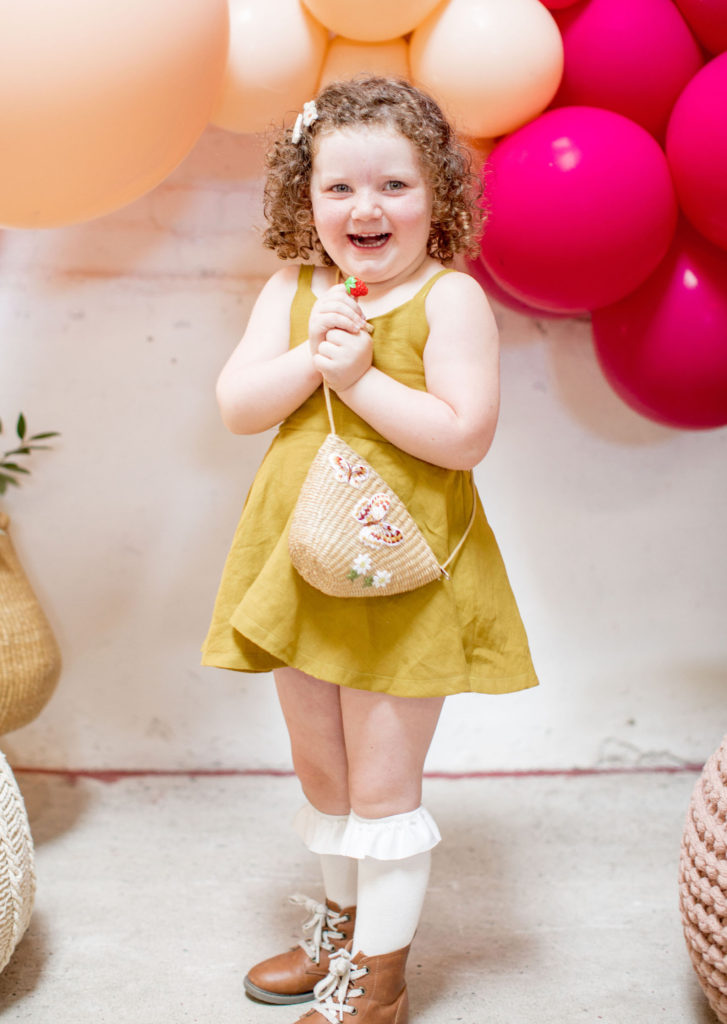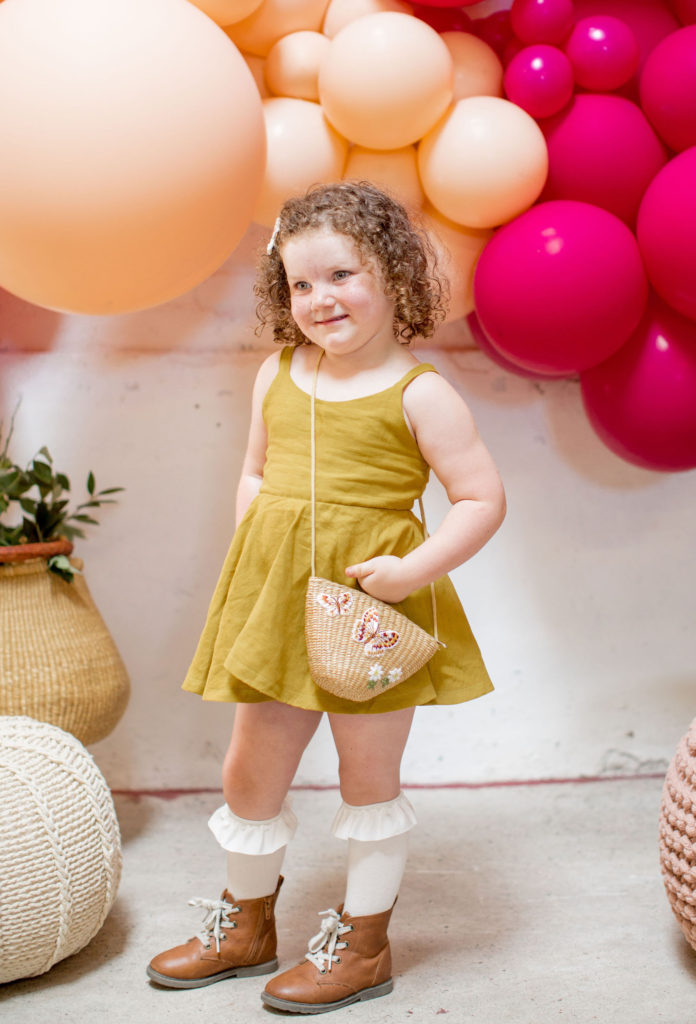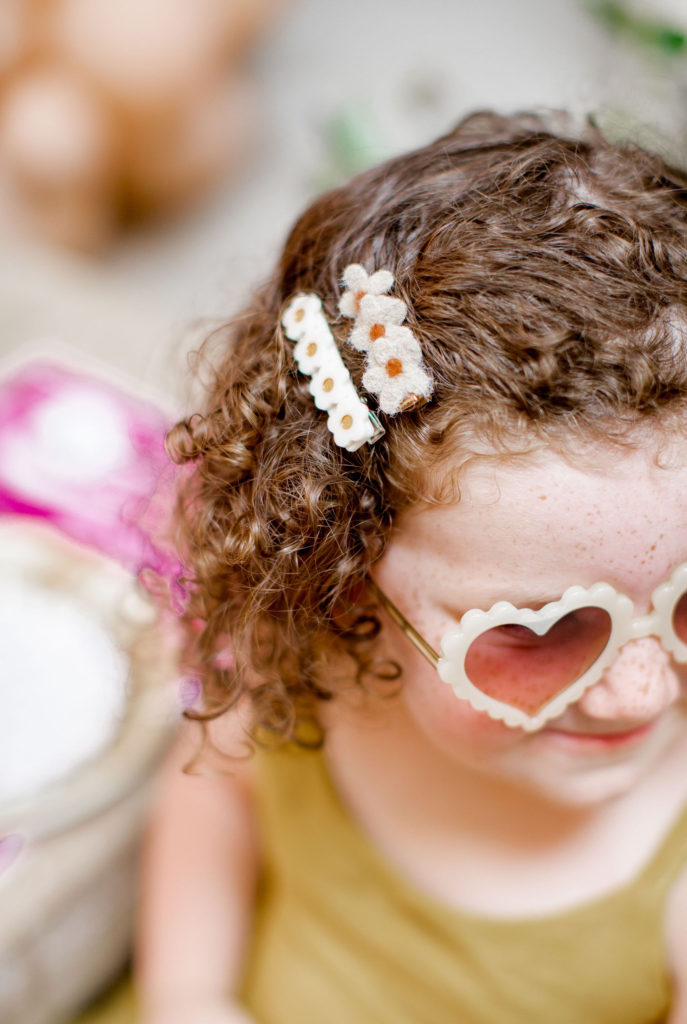 There's my sweet little buddy Arya!! Her mommy is Ellen, owner of The Pop Shop! And she is just like her mommy, adorable and spunky!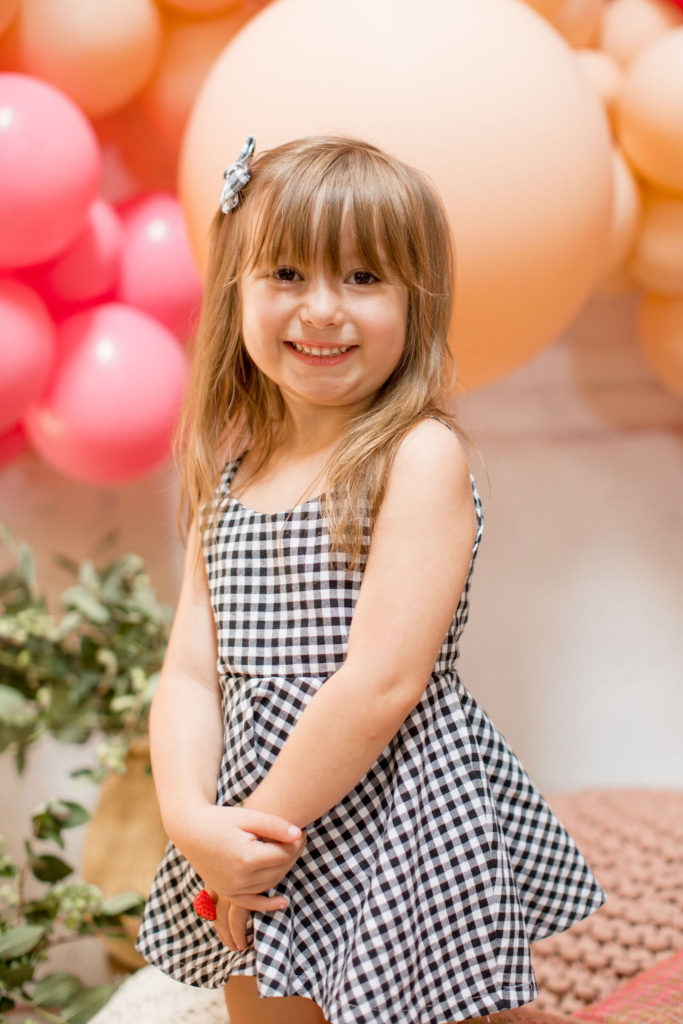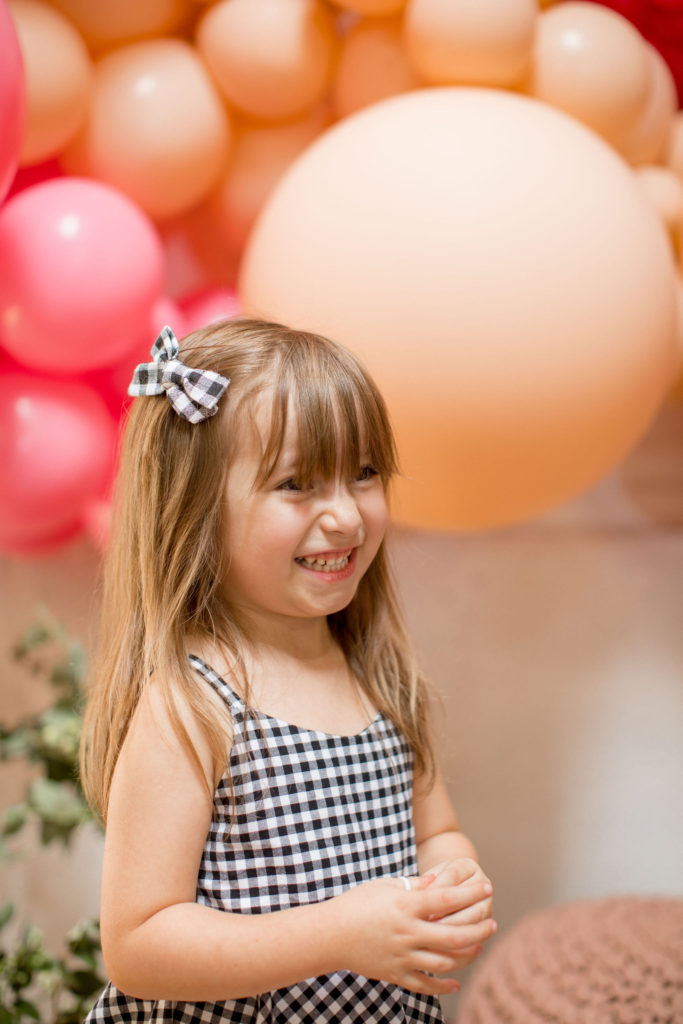 There's Wessie again! I love that print from her Kinder Co dress! So perfect for Fall – and of course the little pom-pom hat from The Daydream Republic completes the look!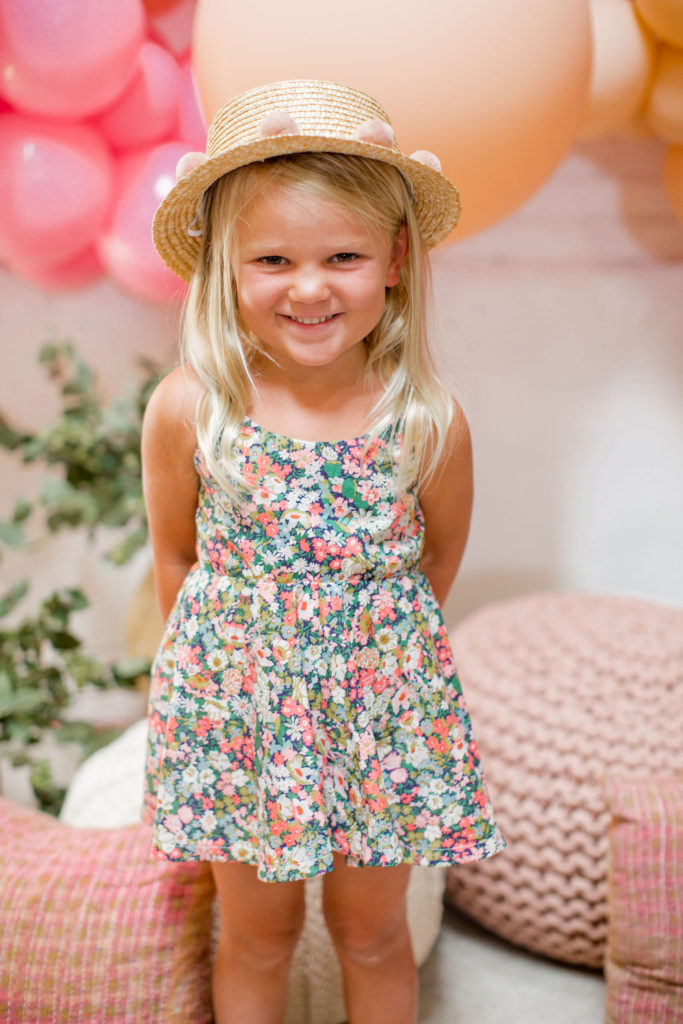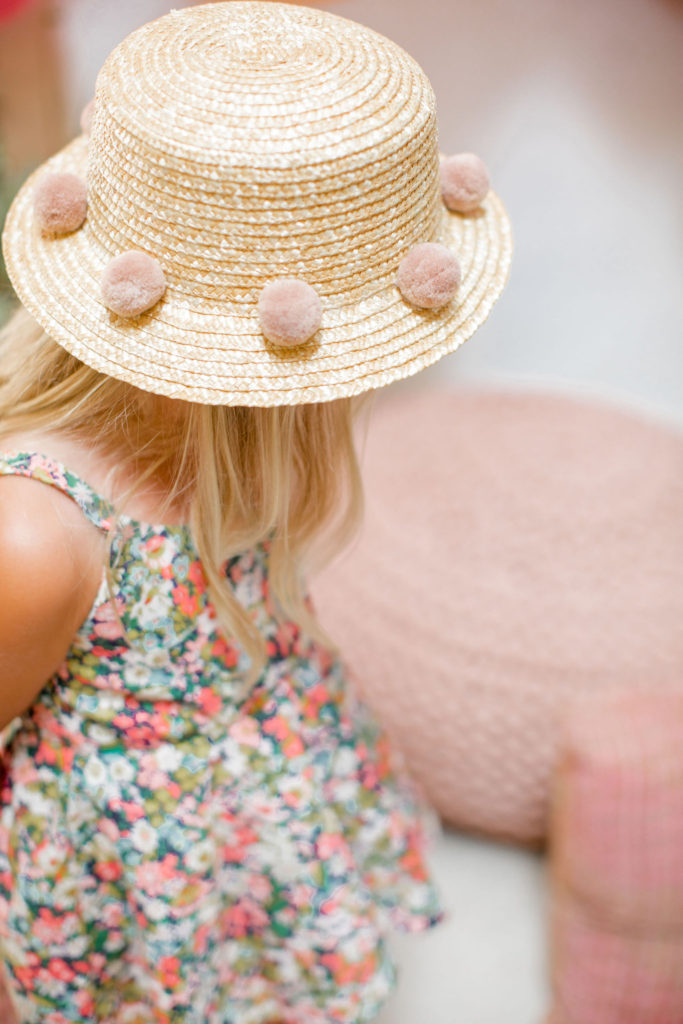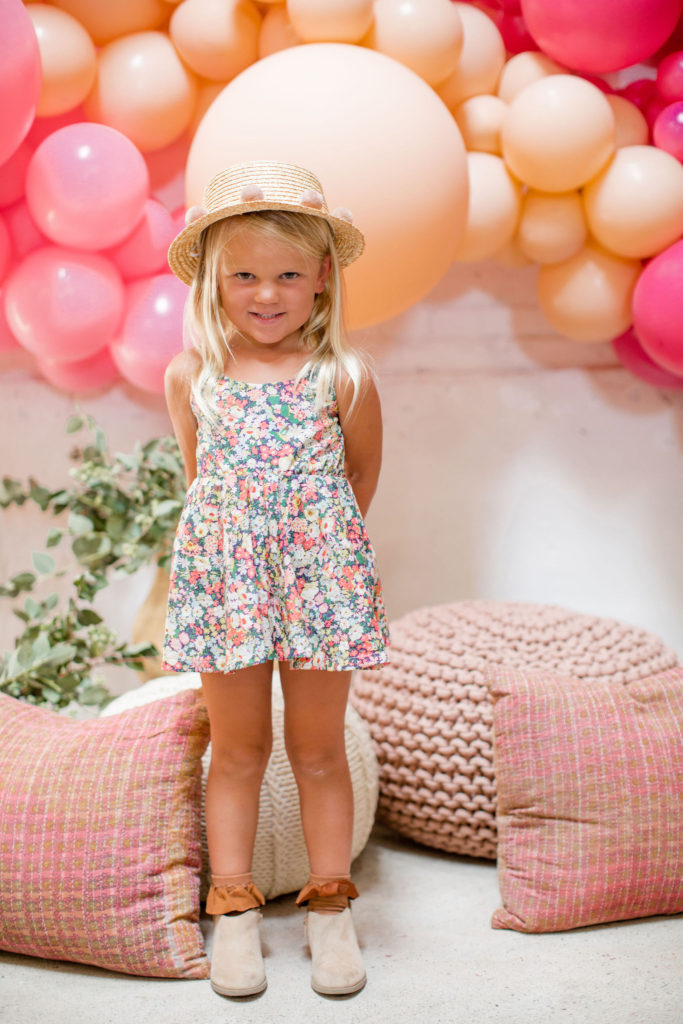 Last but not least is Miss Emery! Talk about spunky, this girl is all sass and cuteness! I love the detail of her Kinder Co romper, that tie in the back is everything!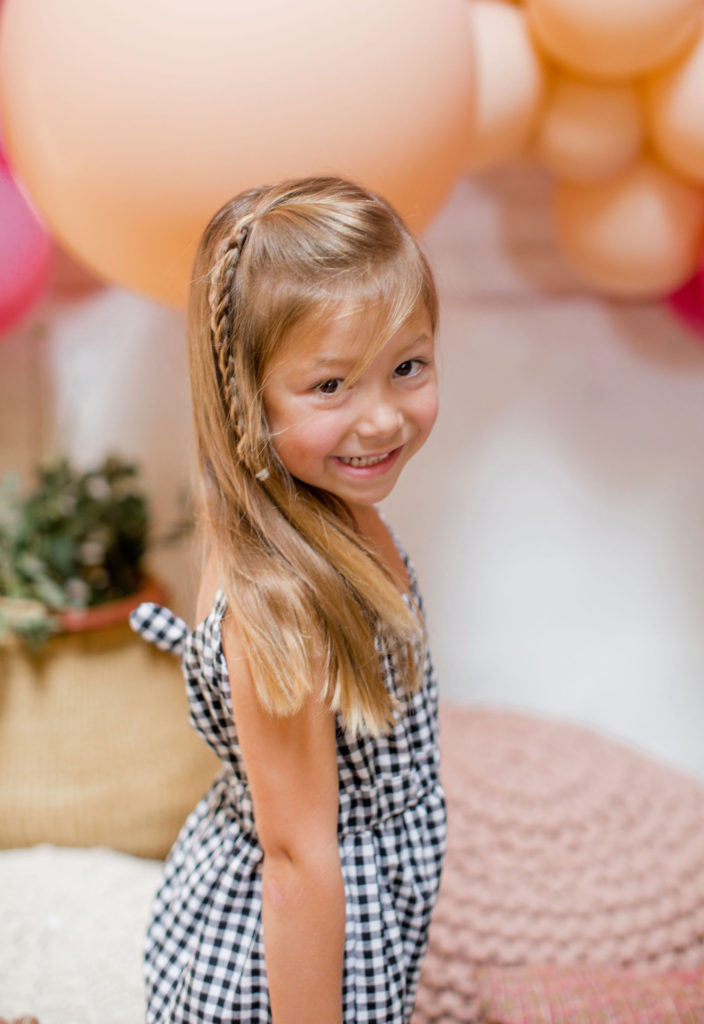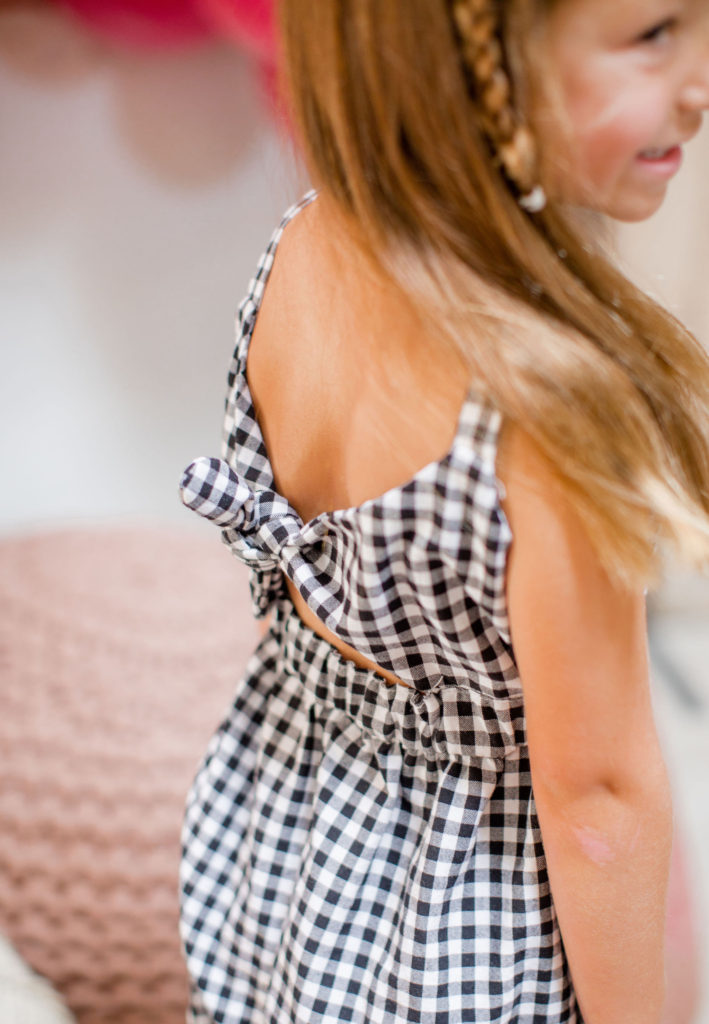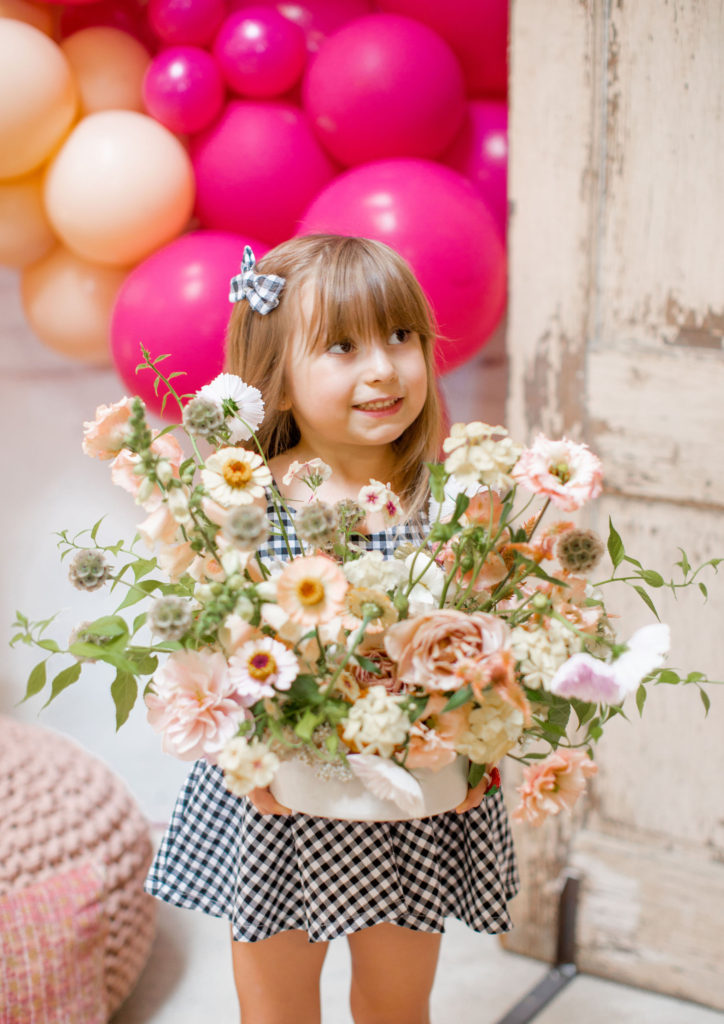 Of course The Daydream Republic had the most perfect berry ring!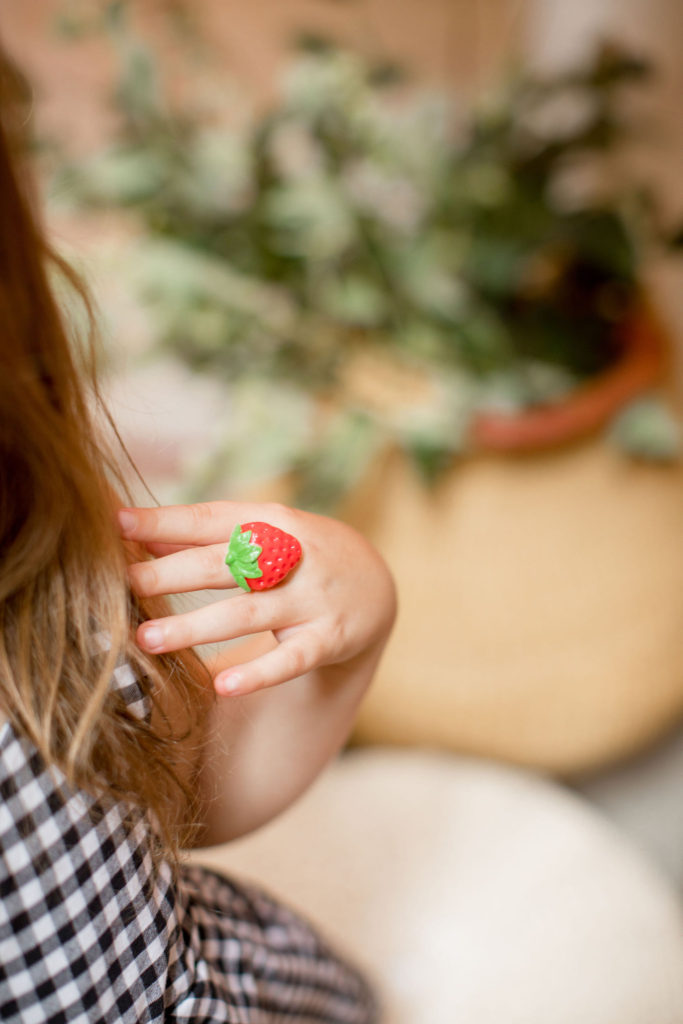 Then we switched it up for desserts!! Gotta have dessert on a shoot based on food! Time to jam on it!!!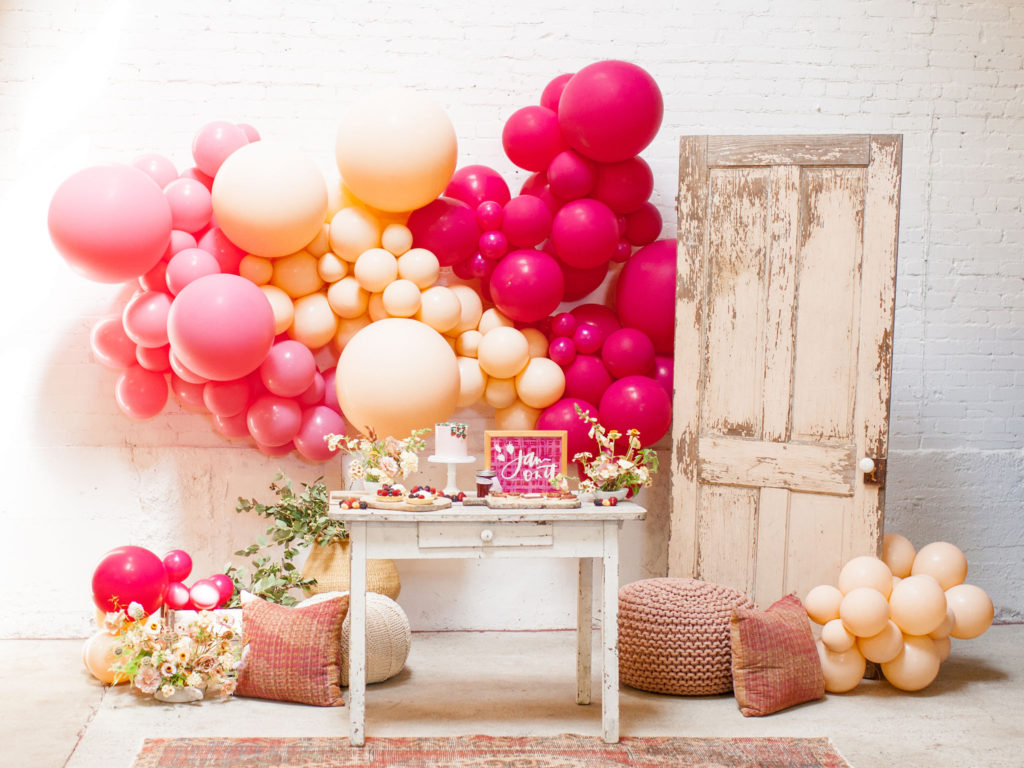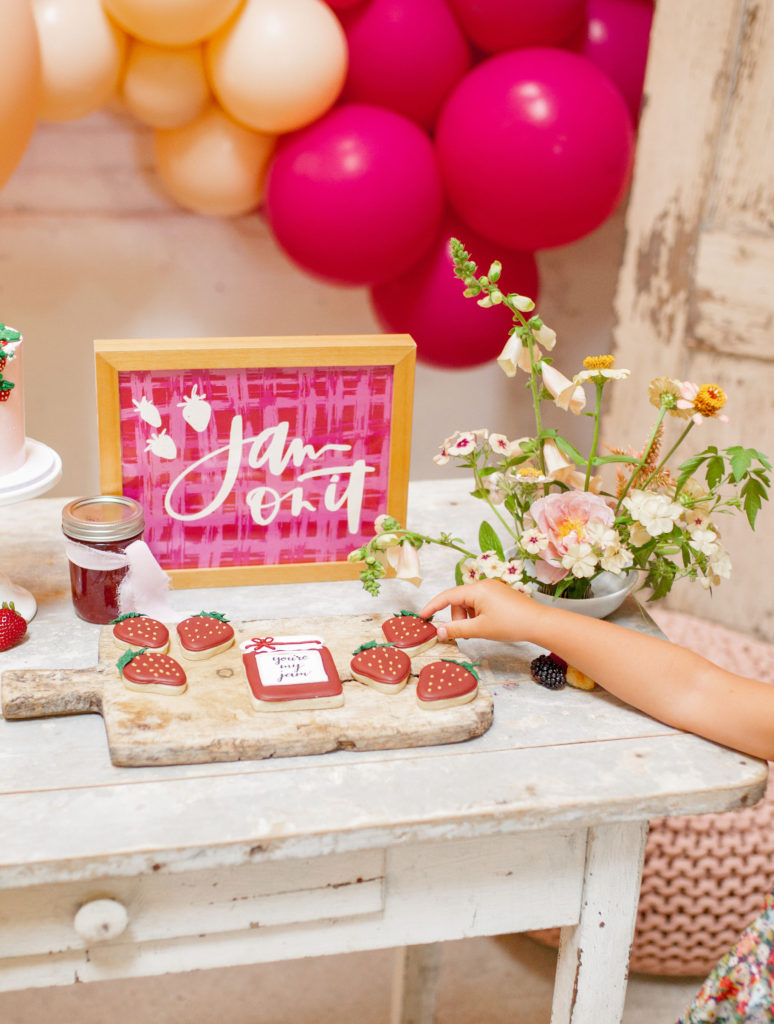 The girls didn't know where to begin! The cute cookies and sweet cake from Sweet & Saucy Shop or the beautiful fruit tarts from Black Market Bakery… Decisions, decisions…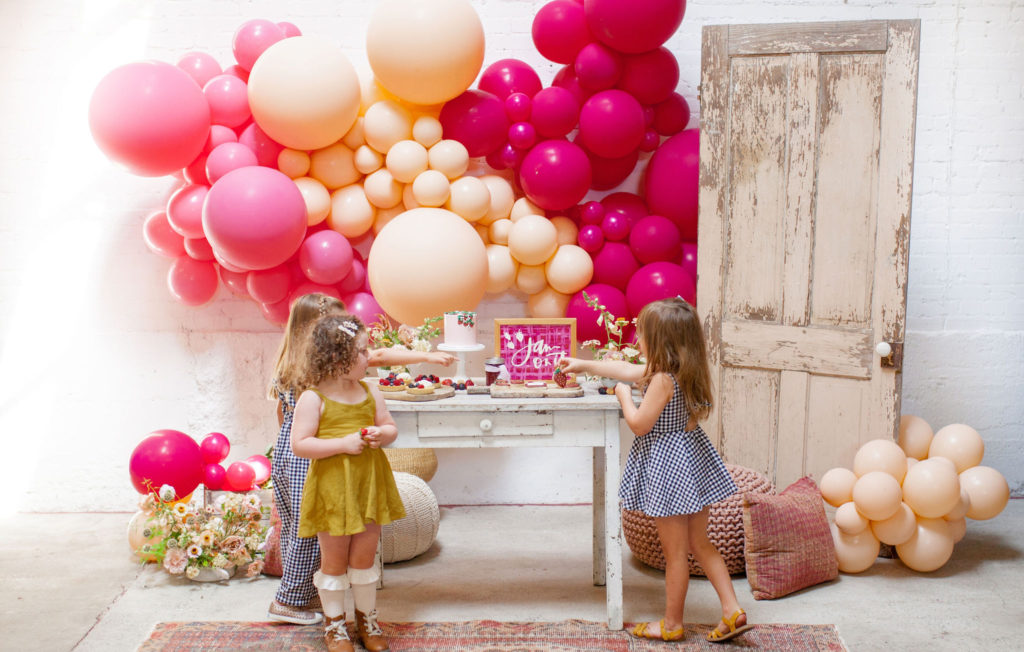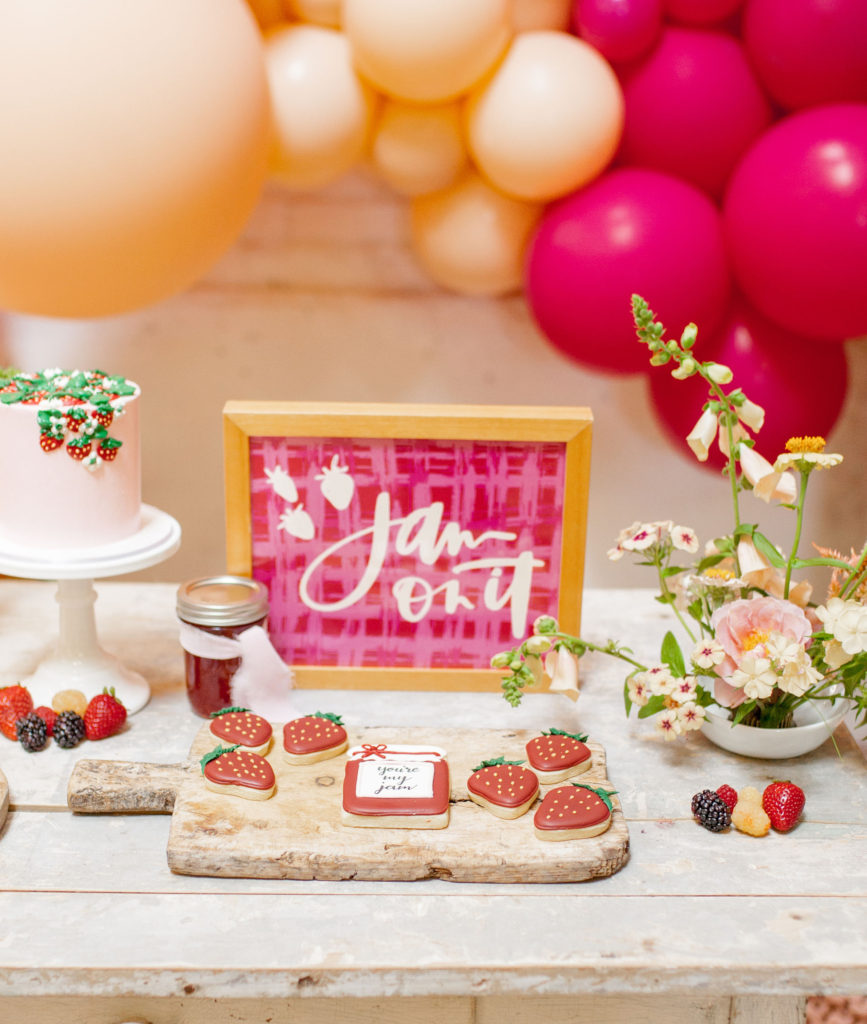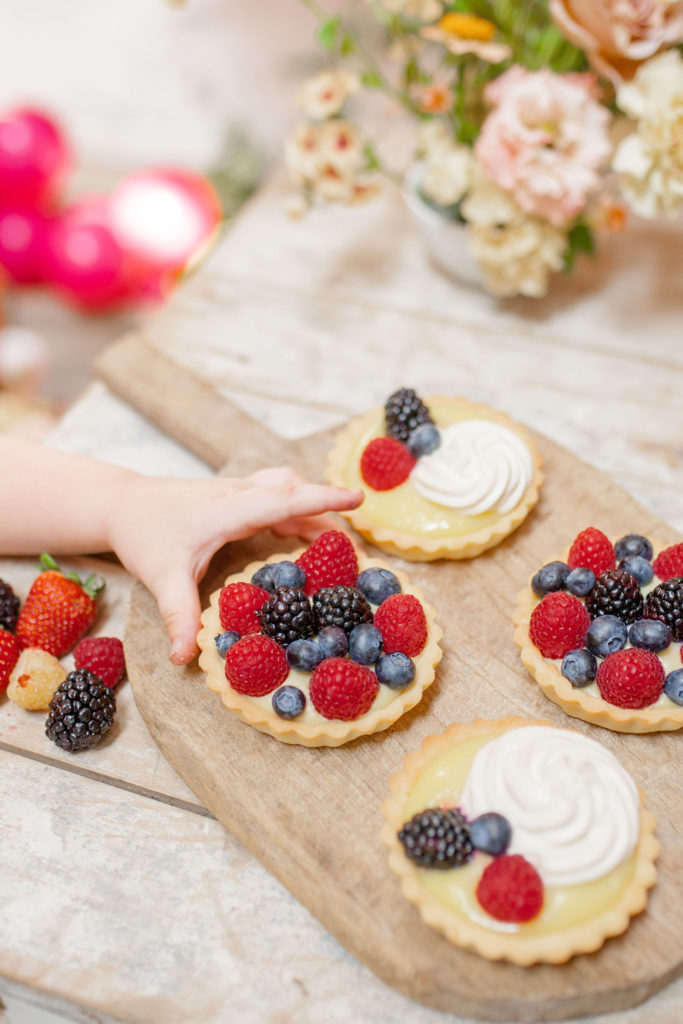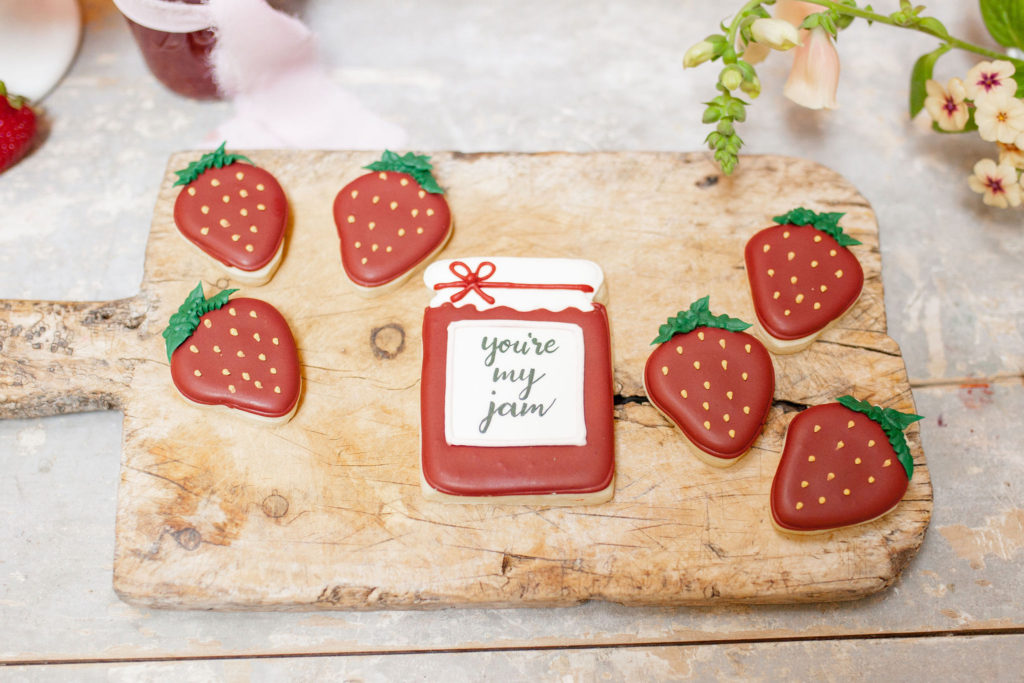 How cute is this cake?! It's like a little berry patch! And that little cutie holding it is pretty sweet too!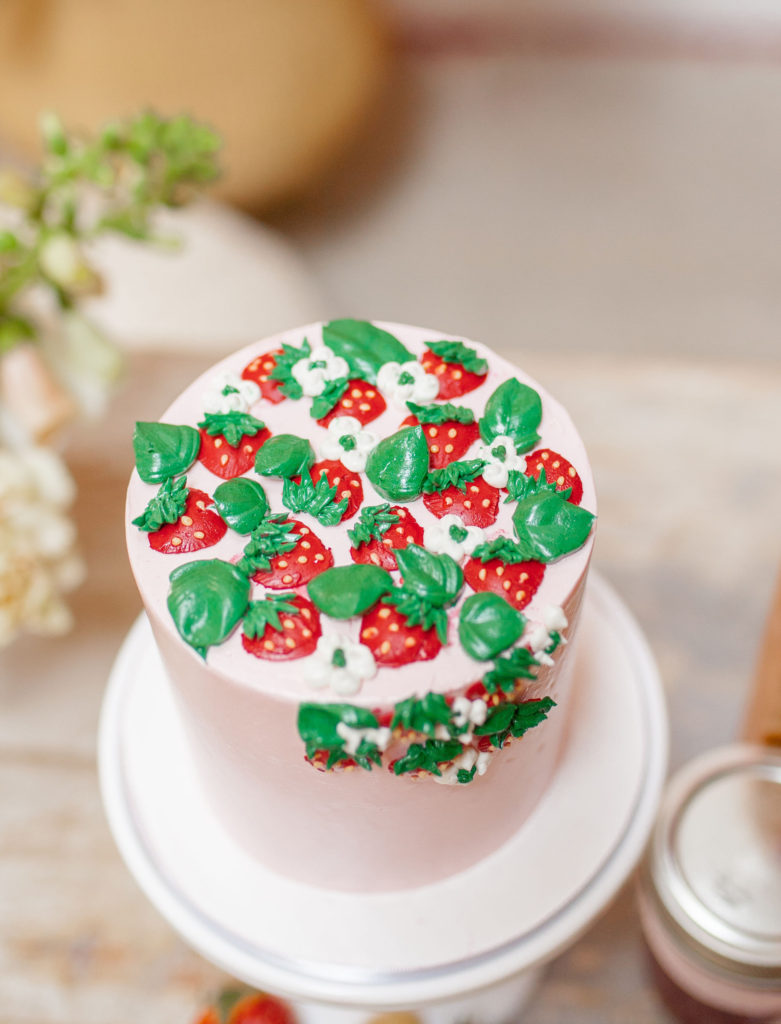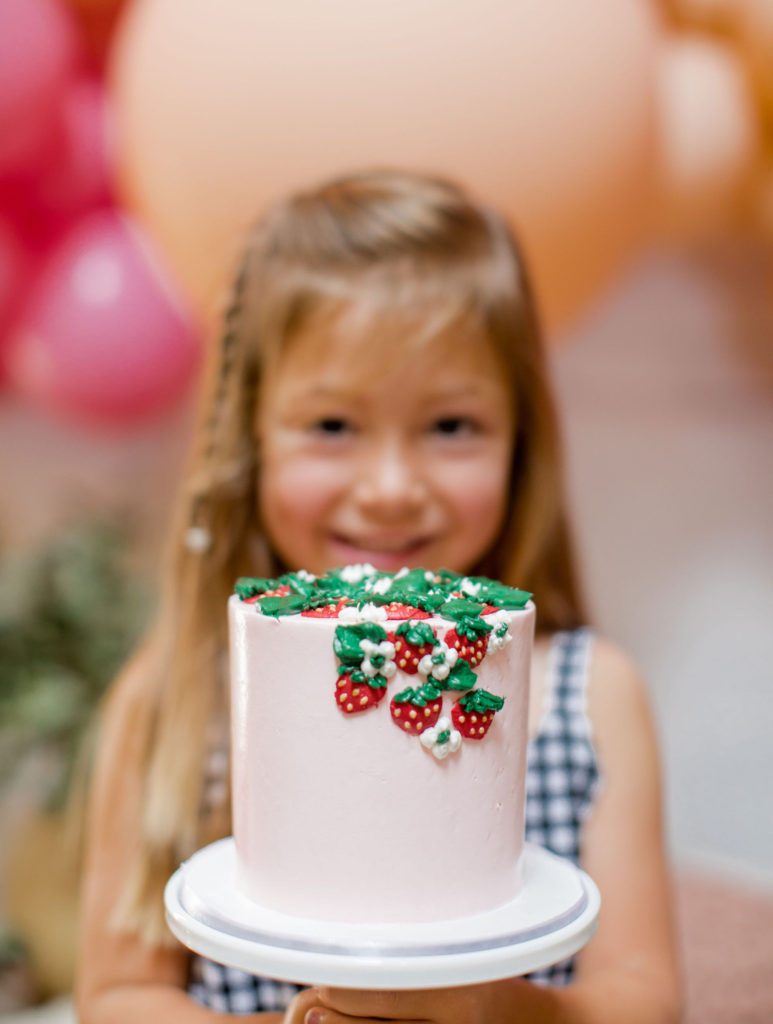 That smile!!!!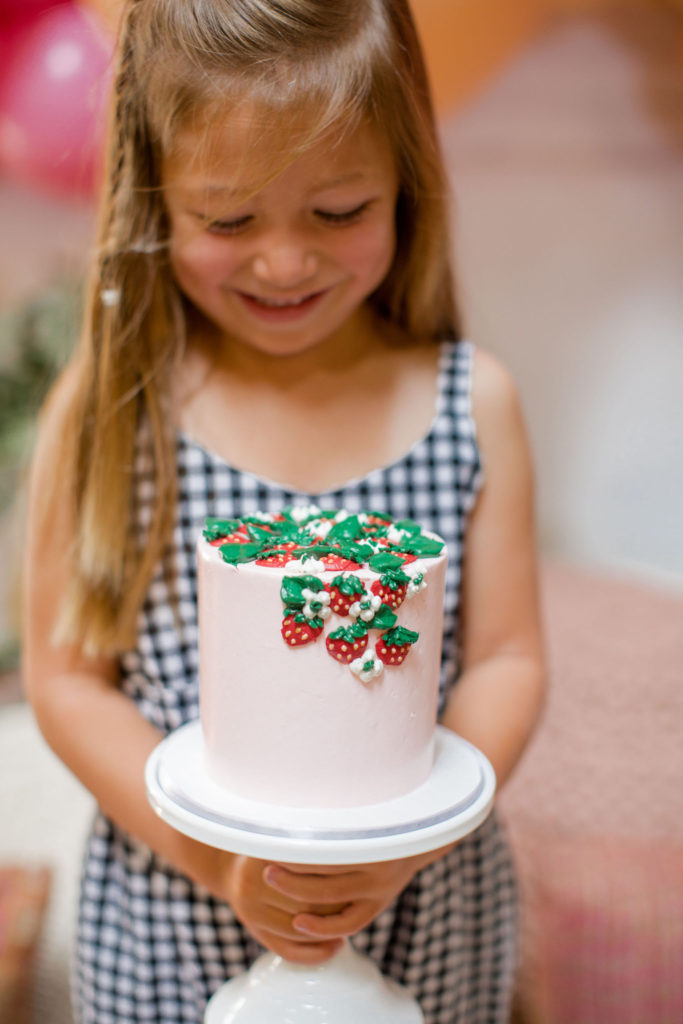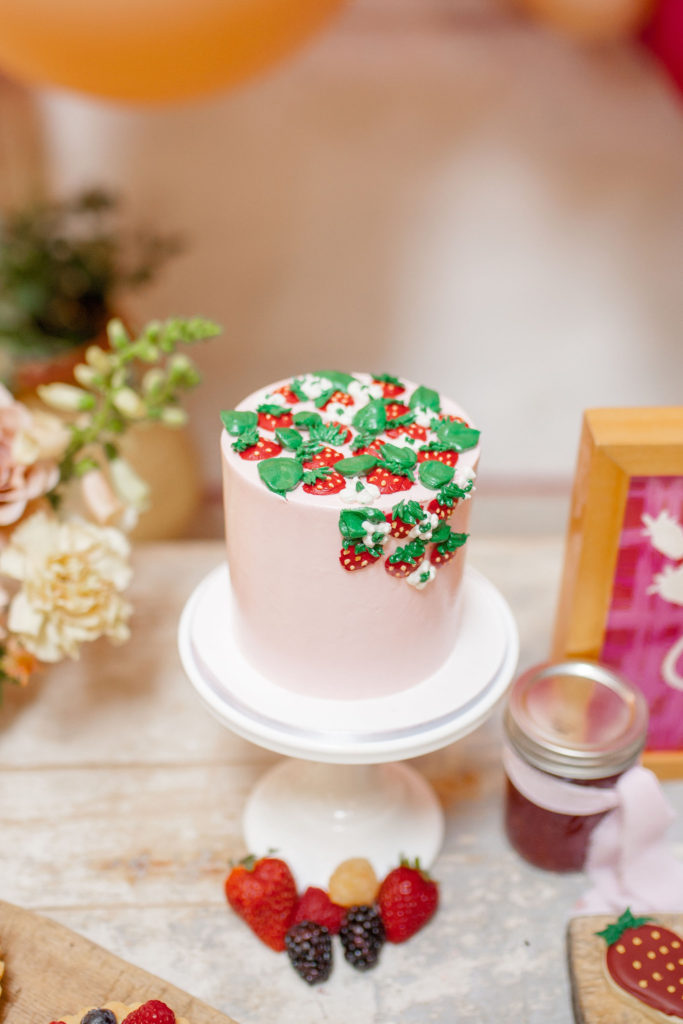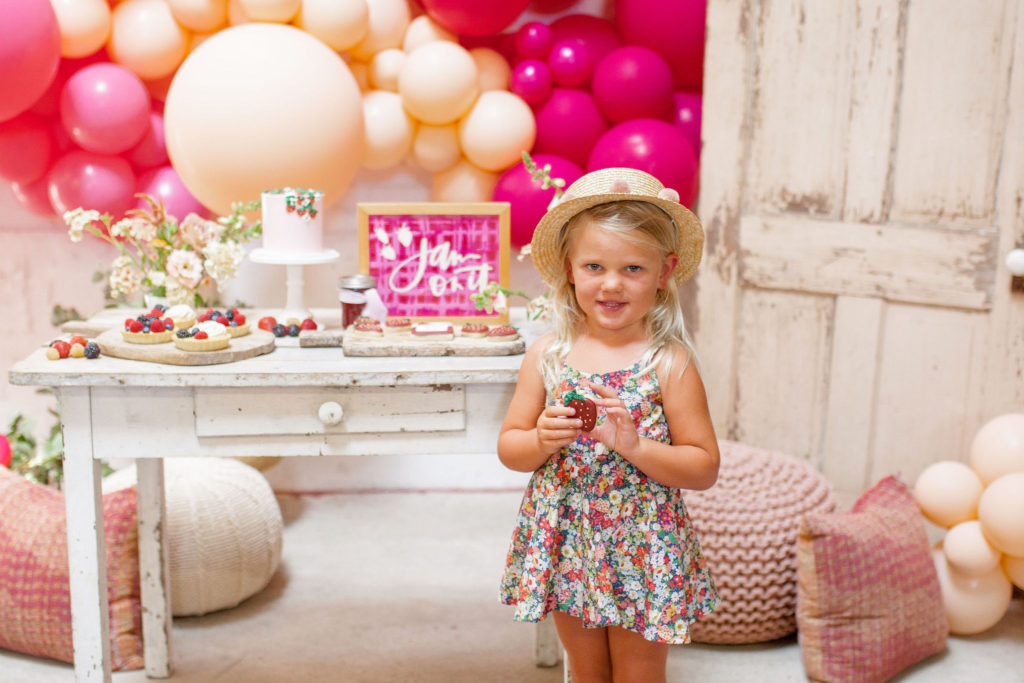 These Black Market Bakery tarts were almost too pretty to eat!!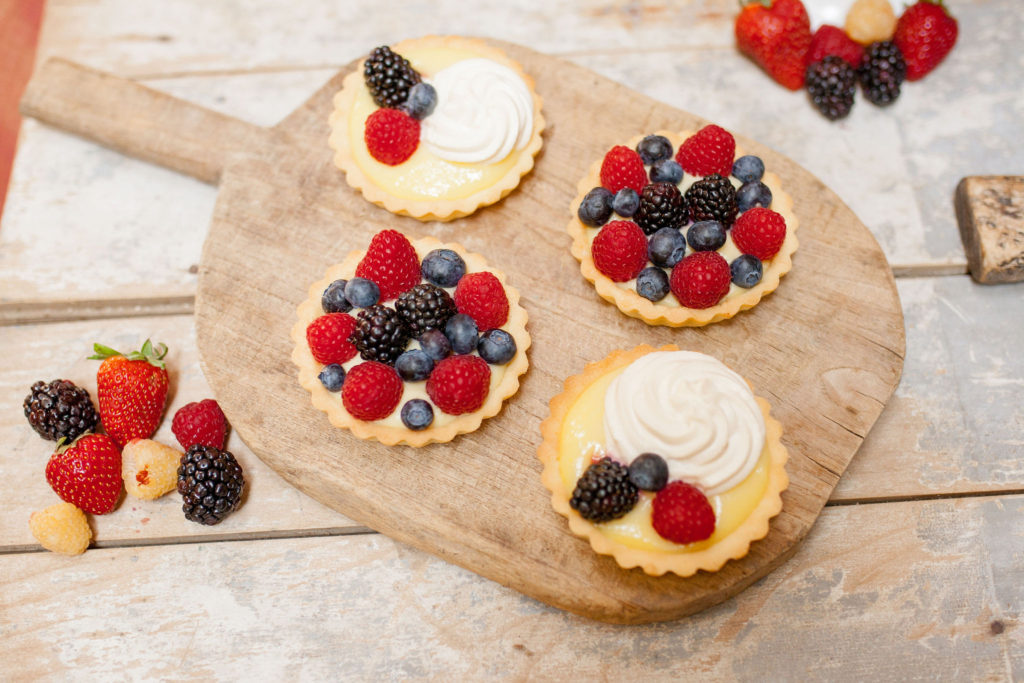 And of course, these amazing cookies from Sweet & Saucy Shop couldn't have been more fitting!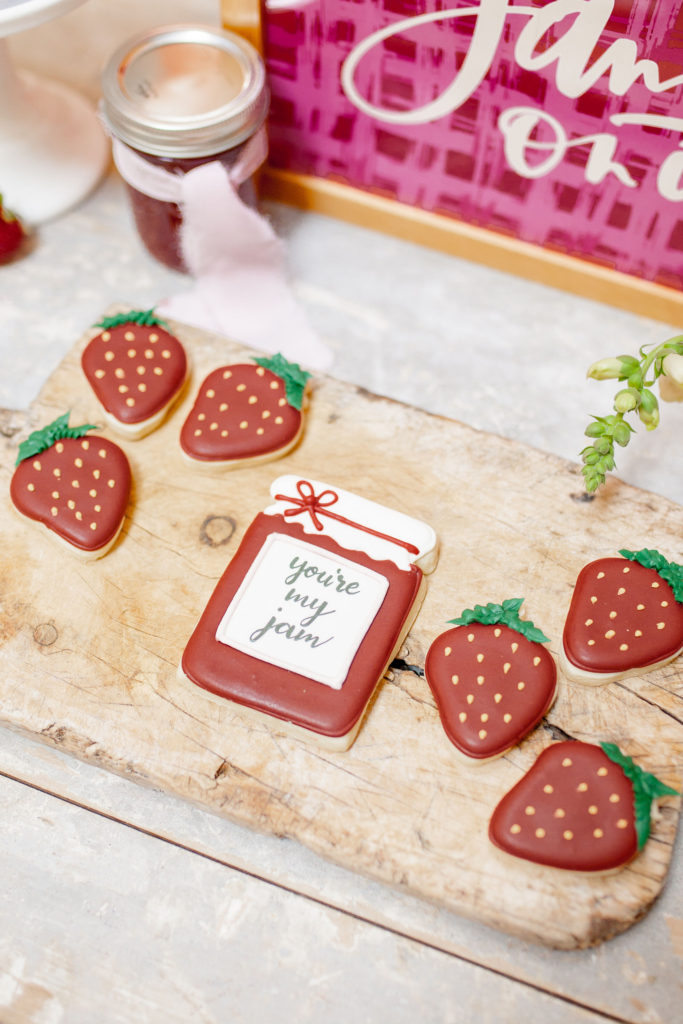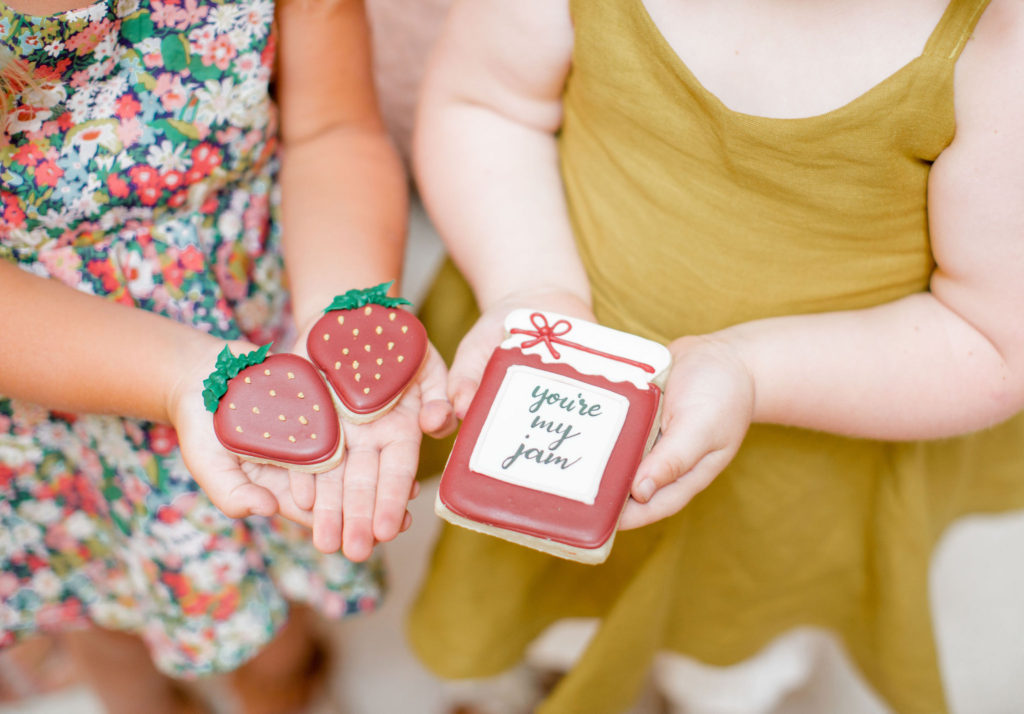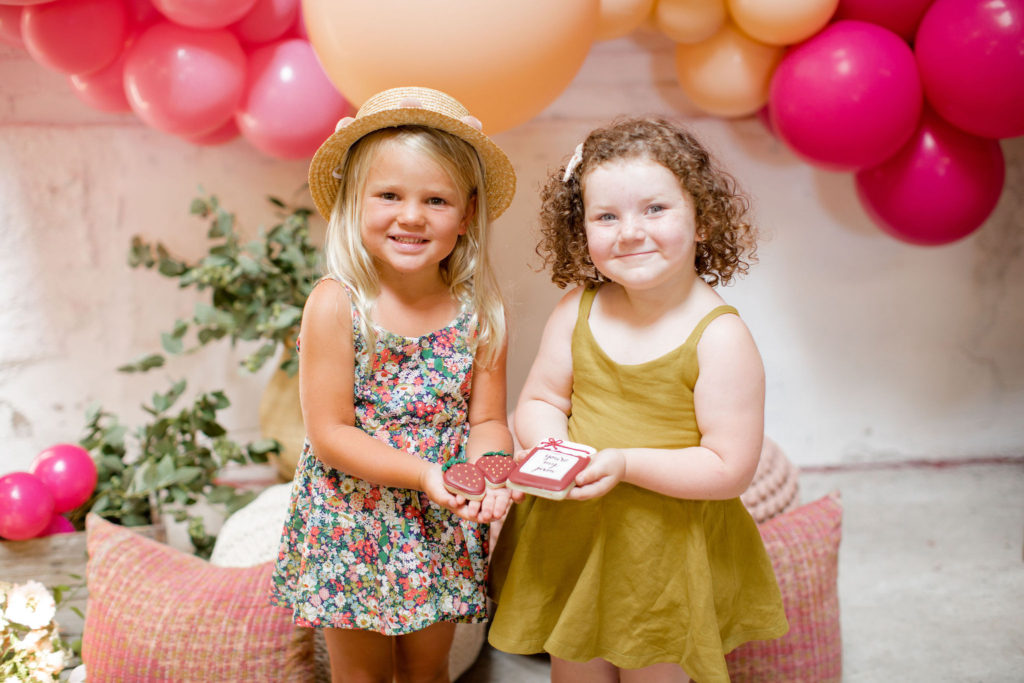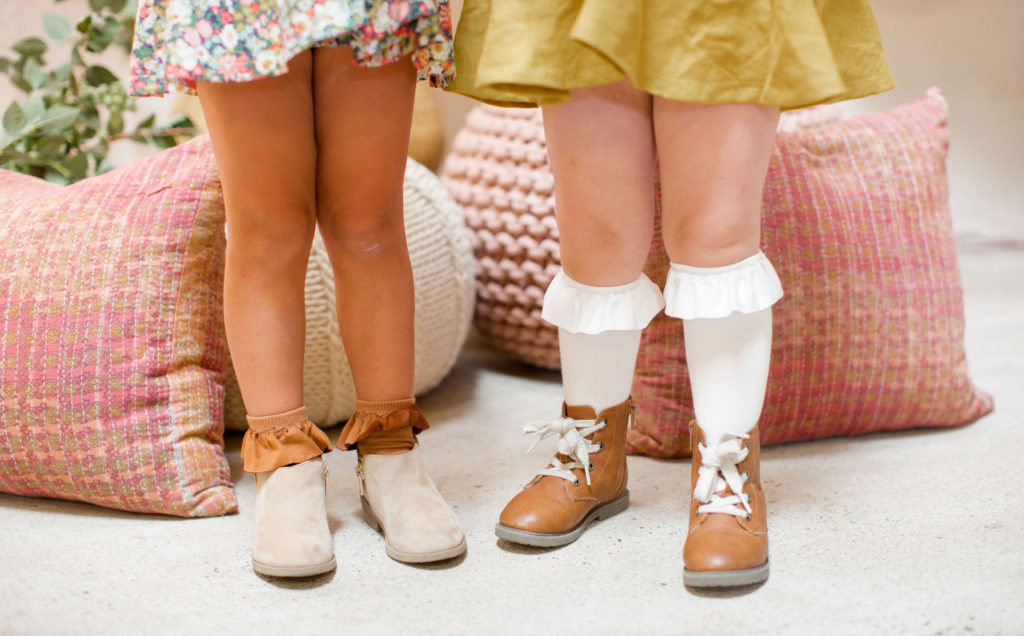 I had way too much fun with all the jam puns! But hey, it's kind of my thing!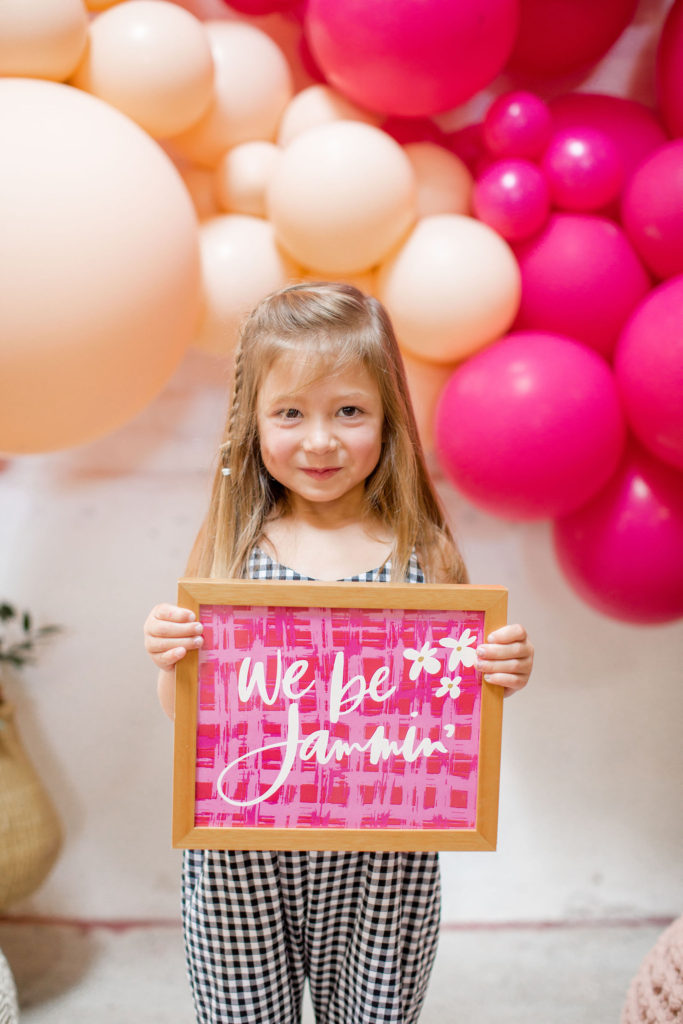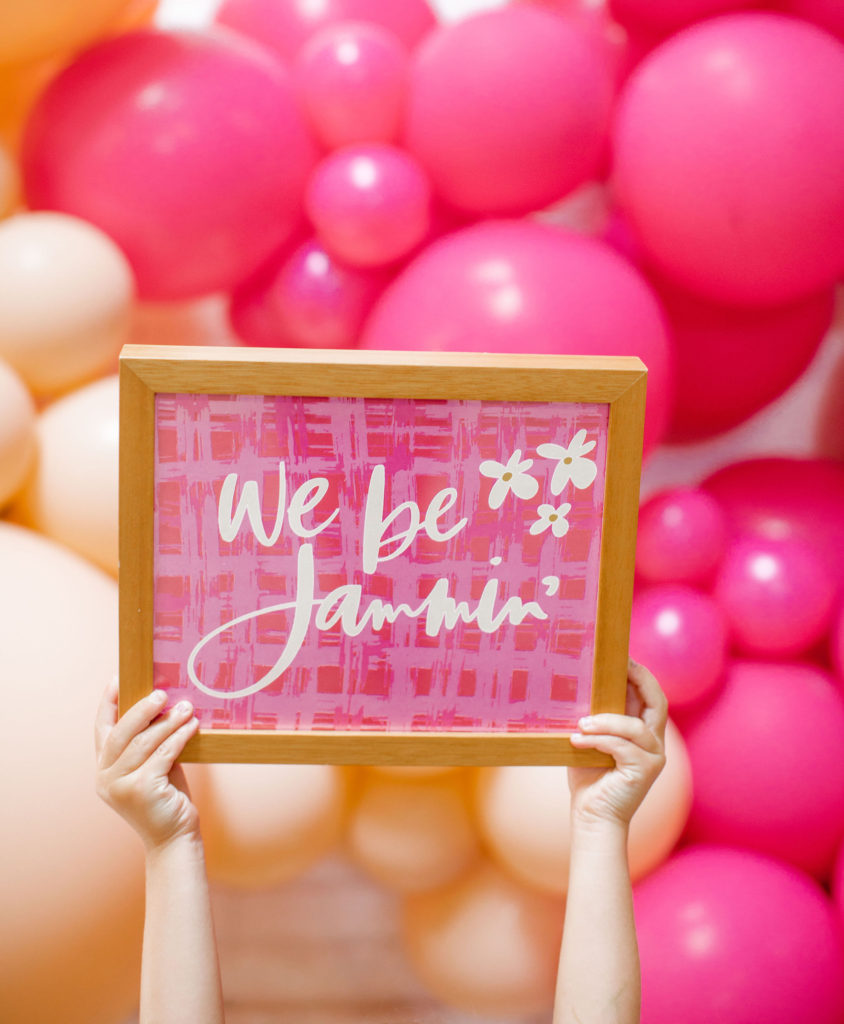 Pretty darn cute, right?! This is how I like to ring in Fall! More Fall goodness to come after this, until then shop this post below!

xx
Jacquelyn