Our last post for our Women Who Inspire feature and definitely not least! The ladies behind our favorite brand Saltwater Luxe, Kristy Kalsman and Christa Bischofberger. These two founded Saltwater Luxe together and design it as a team to this day. They are the ultimate definition of women following their dreams and working together to achieve it.

We love wearing Saltwater Luxe at Beijos! They are always up to date on the latest trends and use the best prints. Plus their styles are so versatile, being able to transition from day to night. Keep scrolling to hear more about these talented ladies and for a sneak peek of their Spring 2021 collection.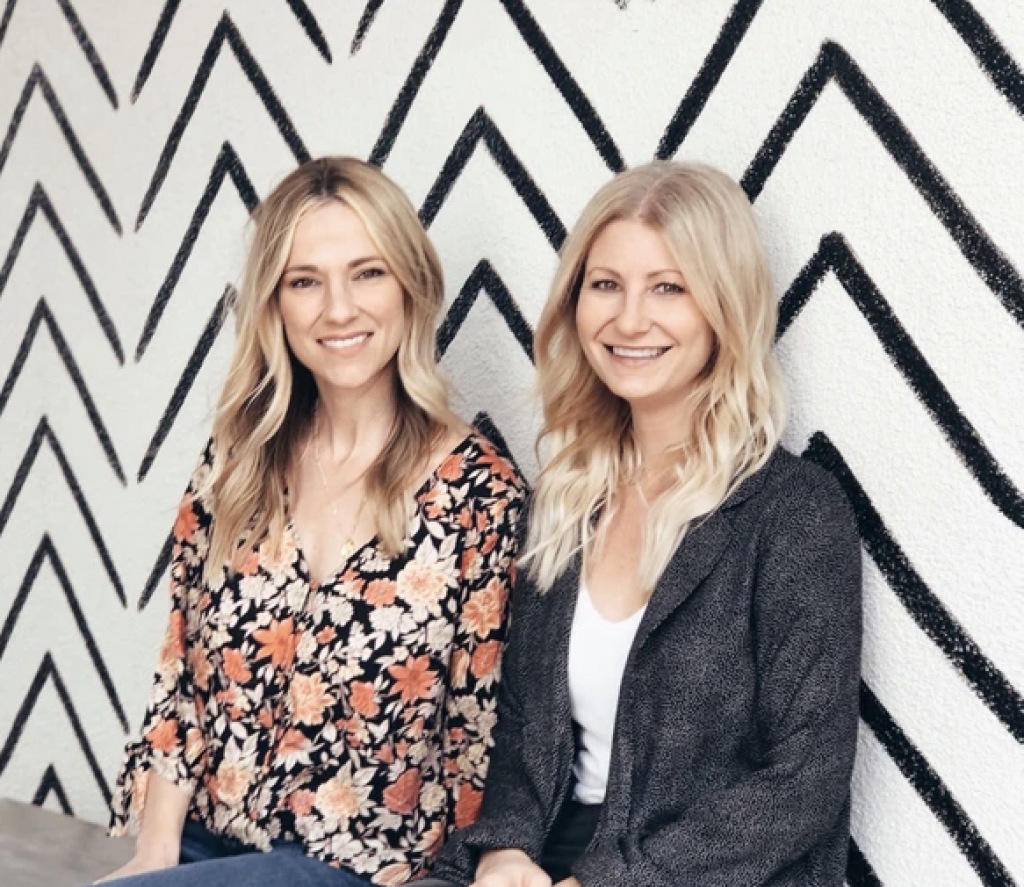 Tell us about you and your backgrounds…
Christa
I grew up in central California and left after high school to attend Long Beach State for fashion design. I worked for various clothing brands before starting Saltwater Luxe. I am now married and I live in Orange County with my husband and 2 kids, Jace and Lennon. We love to spend time at the beach or the mountains when I am not working
Kristy
I grew up in Thousand Oaks and moved to Long Beach right after I graduated high school to attend Long Beach State where I double majored in Fashion Design and Merchandising.  I worked primarily in the surf Industry before we started Saltwater Luxe and have always loved the easy beach lifestyle.  I currently live in Huntington Beach with my husband and 2-year-old son, Slater.  I love riding bikes to the beach, shopping, and traveling.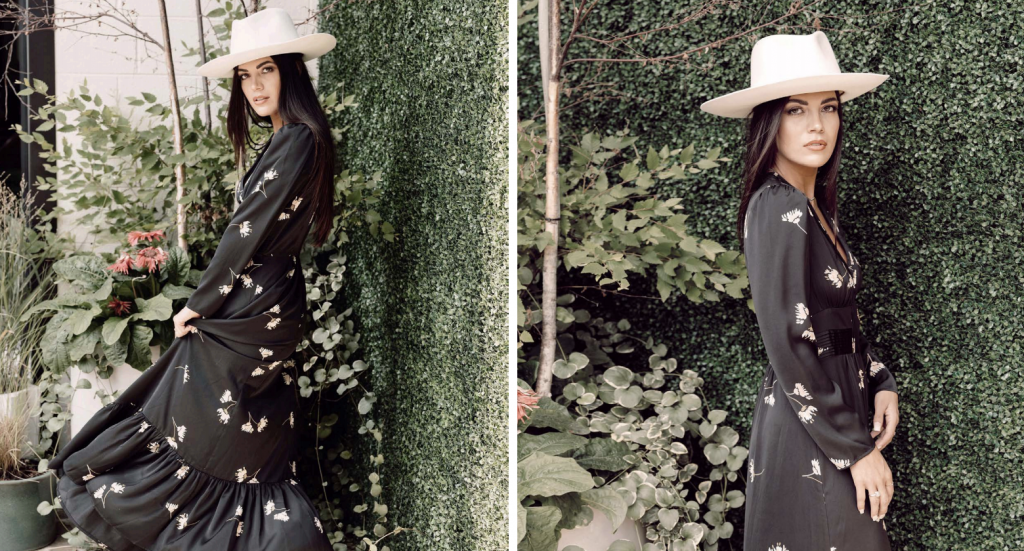 How did the two of you meet?
We met in college at Cal State Long Beach in the fashion design program.  It wasn't until we both were out of college that we began to work together as assistant designers at Scrapbook Clothing.  We eventually moved on to work together at Roxy for a few more years after Scrapbook.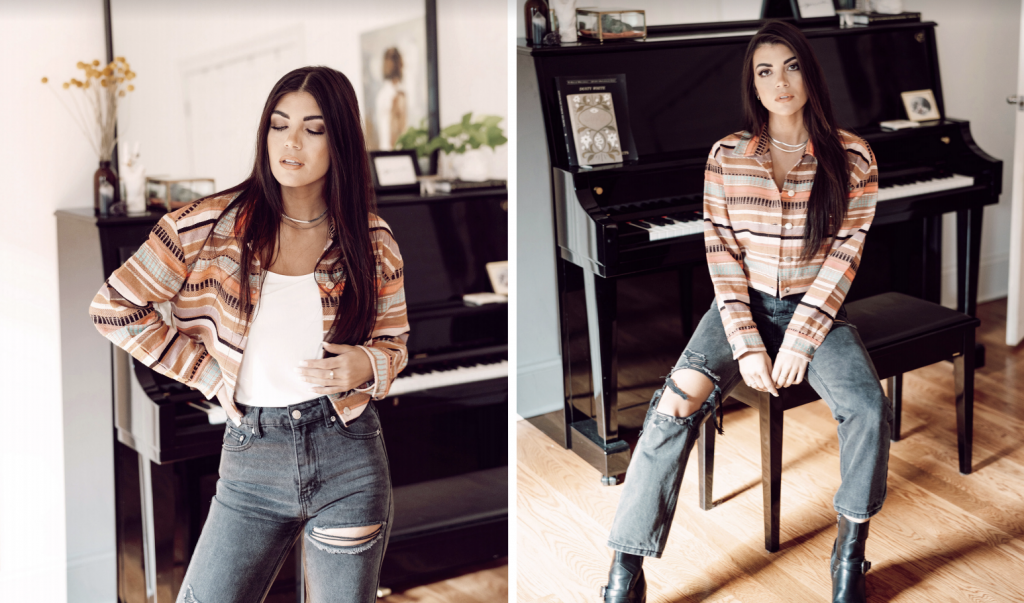 How and when did Saltwater Luxe begin?
Saltwater Luxe started as an idea over dinner one night.  Every time we were together we talked about starting a brand that we believed in.  Eventually, we decided it was time to quit our jobs and go for it.  So in The fall of 2015, we launched Saltwater Luxe.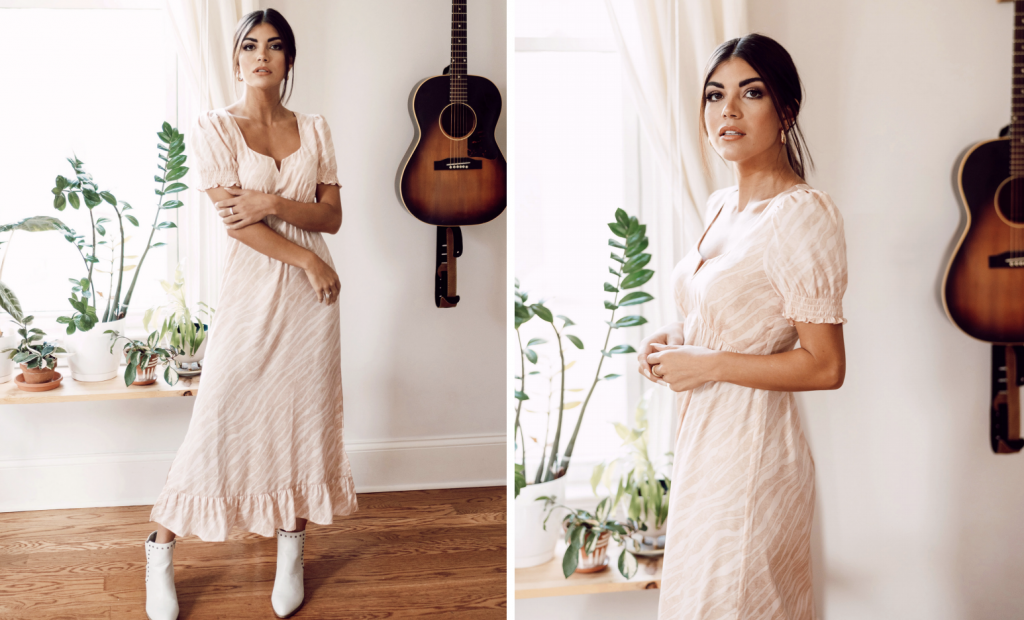 Talk to us about collaborating and working together; its challenges and its benefits…
We work really well together and we even each other out. What one of us lacks the other can handle and vice versa.  We tend to like the same things so it makes it easy when designing and collaborating.  If we both see a print and love it then we know it will be a main print in the line.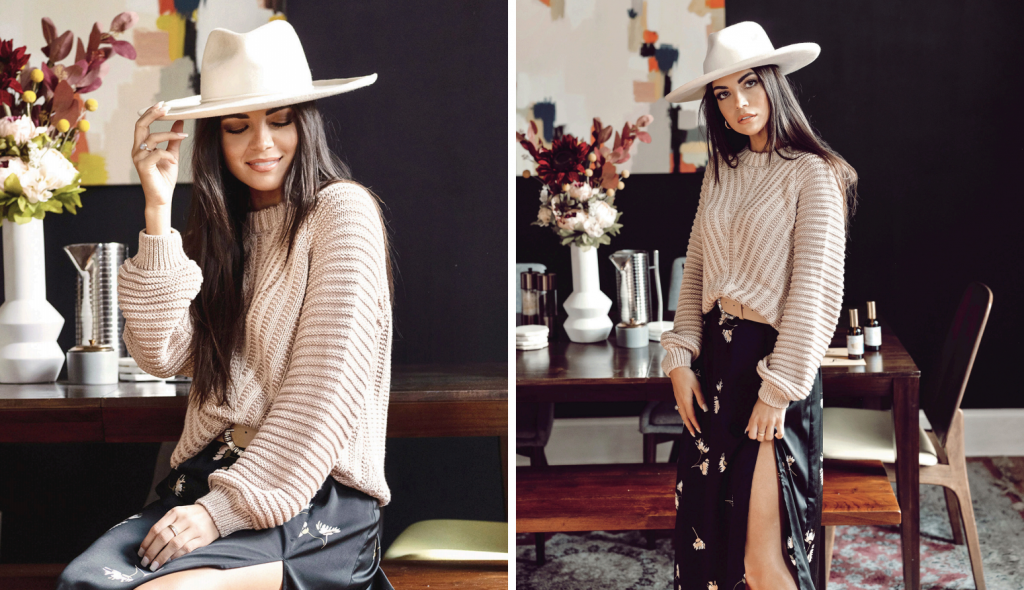 Can you give us a peek inside your design process and how you work together to create a collection…
Each season we start off with something that inspires us.  We don't necessarily follow the trends, we typically stick to what we like and want to create. Lately, we have been drawing inspiration from vintage pieces.  A lot of our prints are re-created from vintage prints we find in our shopping.  Once we find the print that we love, we build around it.  We layer in supporting prints – like a dot or ditsy or texture and an animal print (we always have some type of an animal print in the line).  

Once the prints are decided we layer in the styles. We create styles based on a few things- it may be inspired by the runway, shopping the market, or items we just wish we had in our closet.  We then sketch them all out and build the line making sure it is cohesive and each piece is special.  Sometimes the collection comes together quickly based on what inspires us – those collections tend to be our favorites.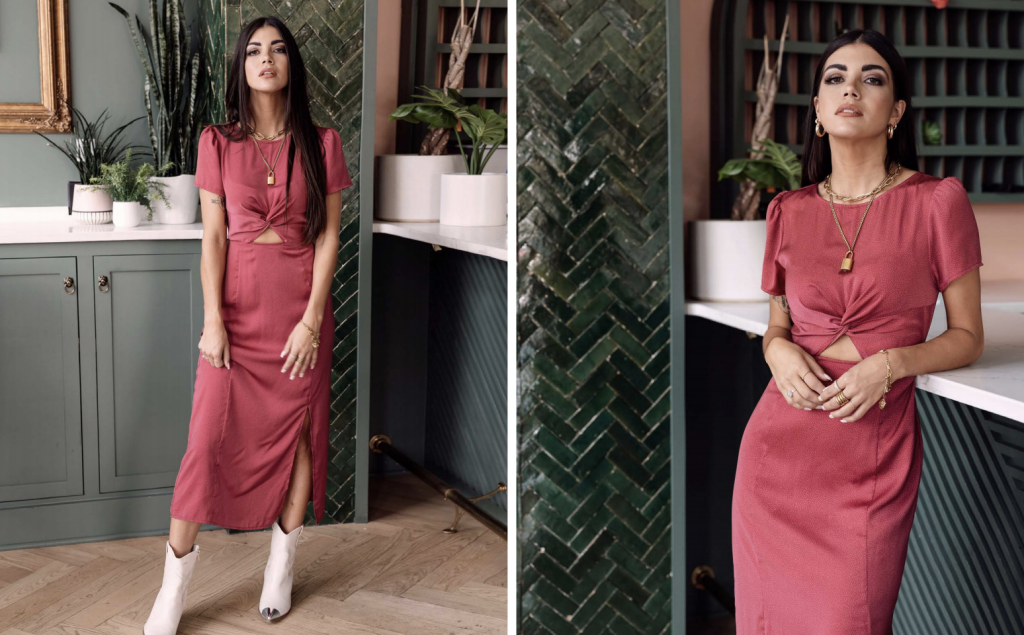 Who are other women that inspire you? 
We are inspired by so many women.  Women who work hard at any job they have- whether that be as a mom, a teacher, an entrepreneur, a bank teller, etc.  Each and every day we are inspired by women in our lives that are positive, hardworking, and a great example to us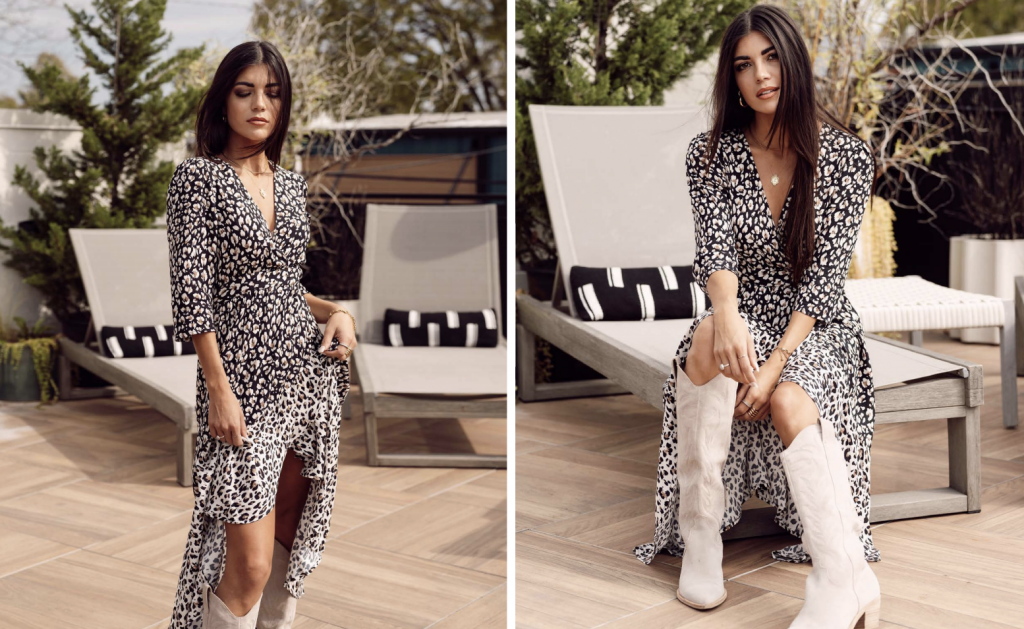 What's your biggest piece of advice to other women entrepreneurs?
Never give up if it is your passion.  The road is definitely not easy, but when you put in the hard work it makes success so much better.  We can look back now and laugh at all that we went through to get to where we are, but we are also so proud of all that we have accomplished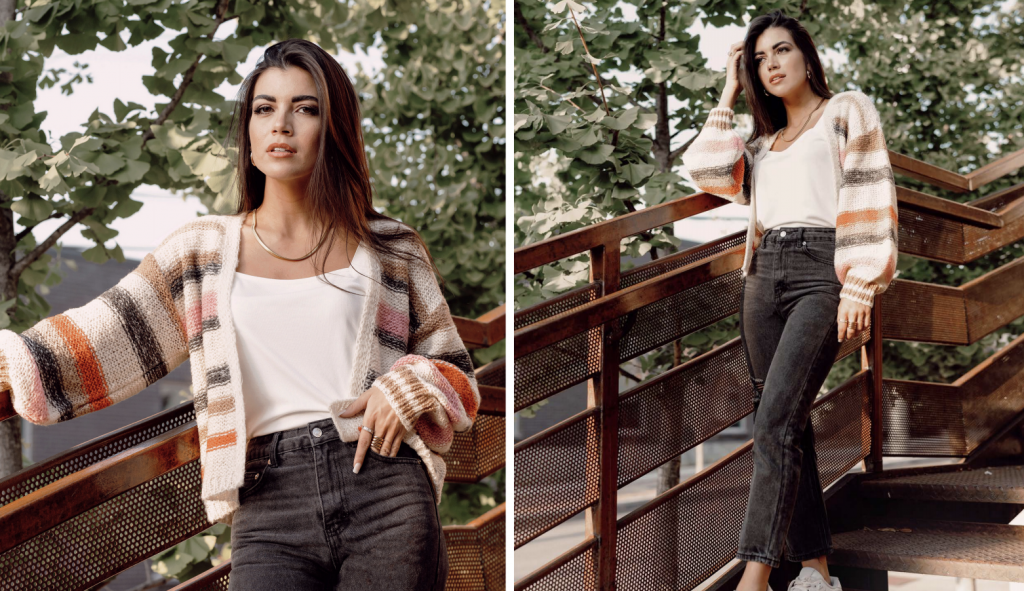 What's next for Saltwater Luxe?
We are excited for the upcoming 2021 year! We have expanded our selection of sweaters and jackets – especially in Fall later this year.  For Spring 21 specifically, we have launched our newest essentials line with more styles including cozy tops, rompers, pants, and shorts.  The essentials fabric is so soft you will want to live in these styles.  We also just launched a fun little sleepwear collection so you can look stylish while hanging at home.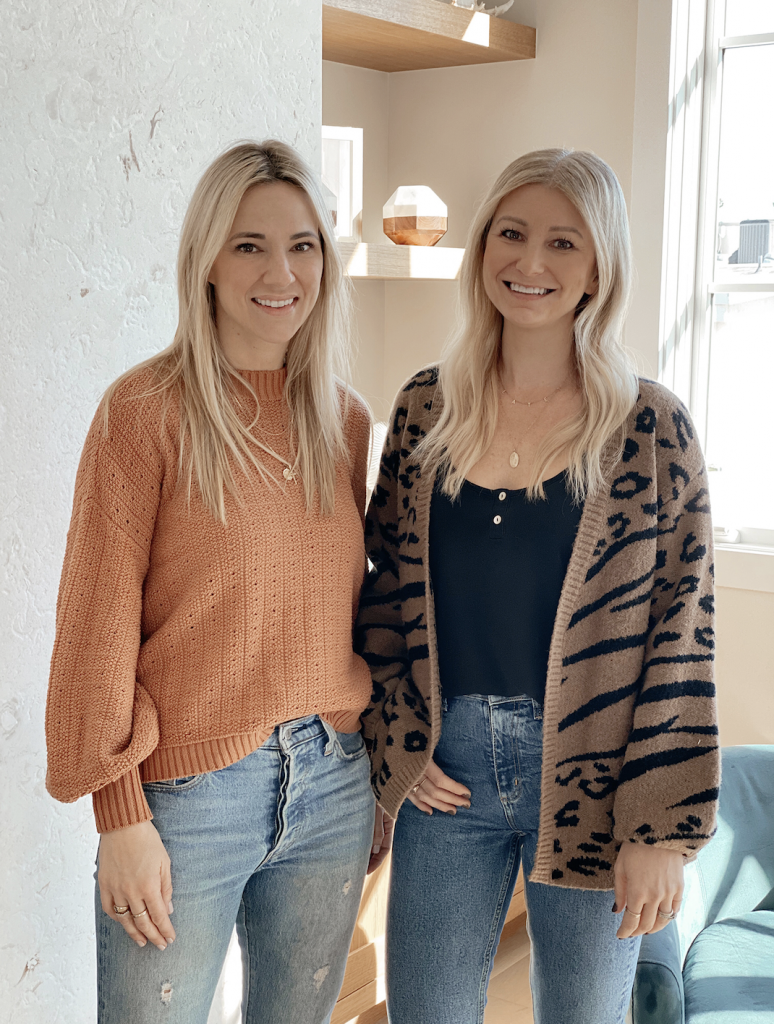 Thank you for sharing ladies!!! Anyone else ready to shop?!
xx
Jacquelyn