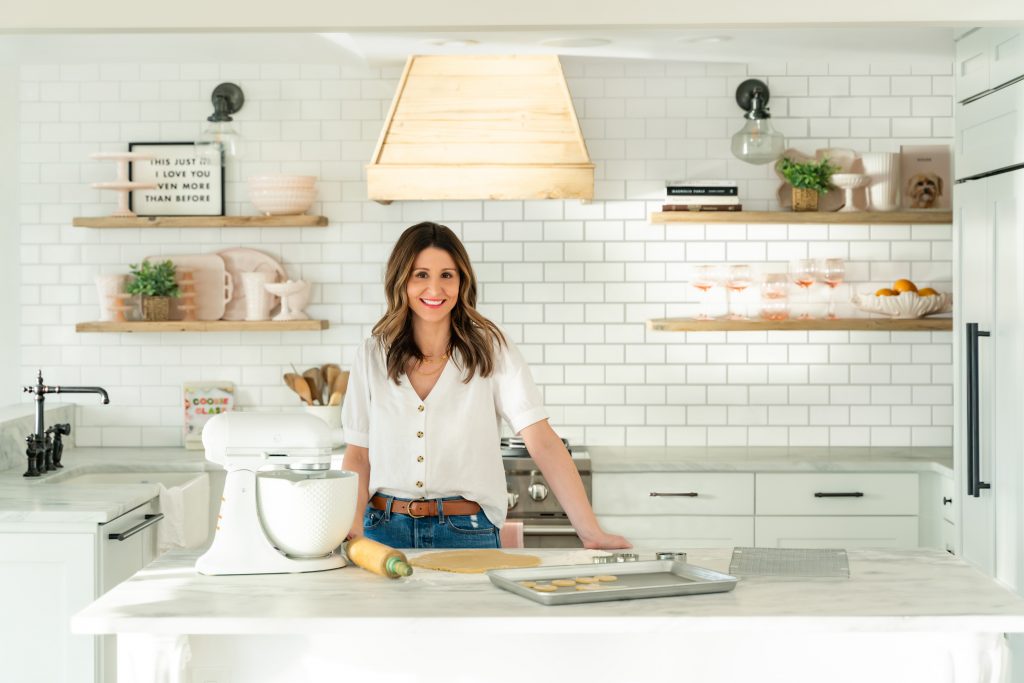 I fell in love with Jenny Keller, aka Jenny Cookies as most of you probably know her, a few years ago on Instagram. I was out to lunch with Leah and she told me, we should work with Jenny Cookies, do you follow her? I said no and she proceeded to tell me about how funny she was and how she had a little raccoon pet that would come to her door each night and feed. Haha, and that's how it began.

Of course, I immediately was enamored with her, how could you not be?! She is talented, inspirational, and above all relatable. Now we have become distant besties via Instagram and I love supporting her and love being supported by her. She was first on my list when I decided to do this little series, so without further ado let's dive in! She has so much amazing advice, you won't want to miss out!!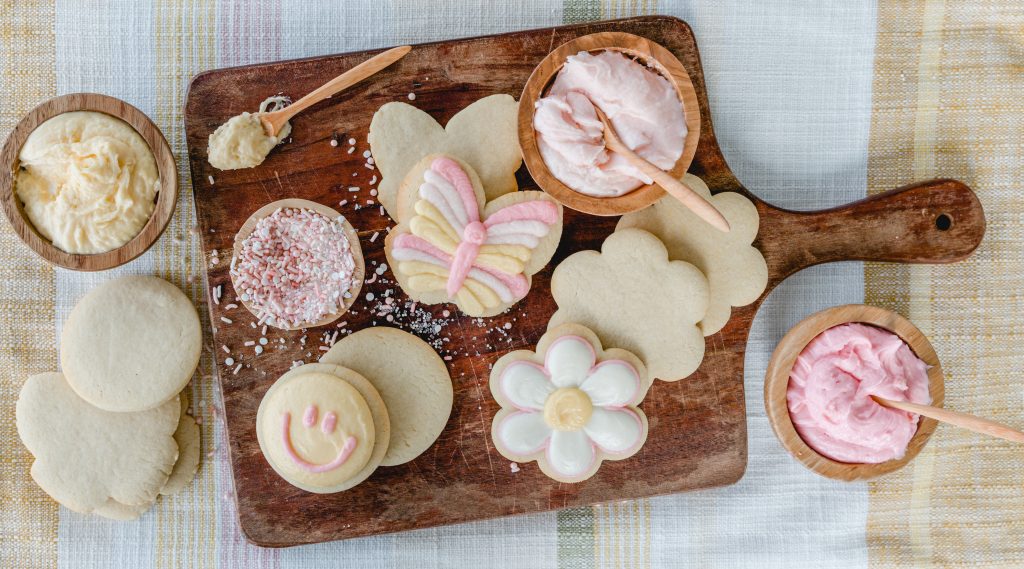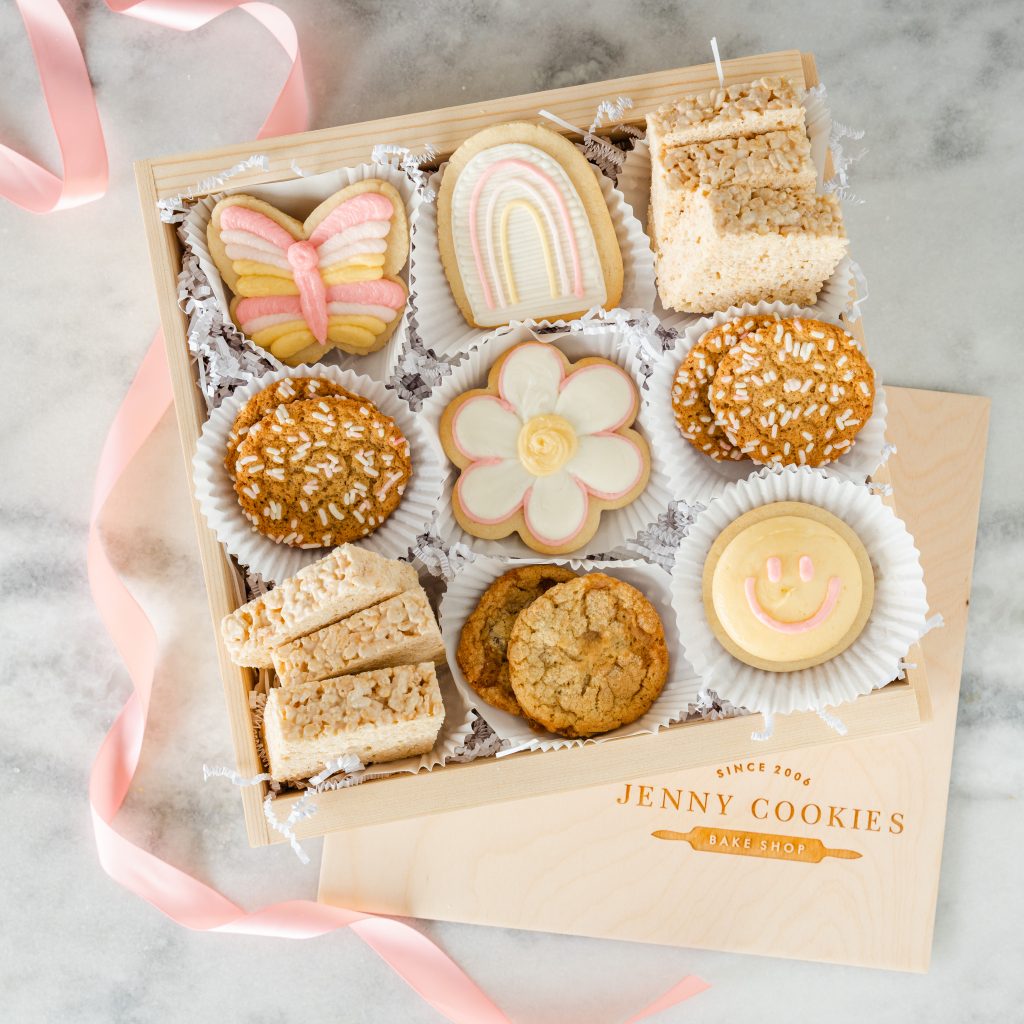 Tell us about you, your background, and your family…
I was born and raised in the Pacific Northwest, graduated from Western Washington University with a degree in Psychology.  Inspired by the PNW's love of coffee, I started an espresso business in 2003 which was the beginning of my entrepreneurial adventure. After my daughter Ally was born, I sold the successful business to settle in as a stay-at-home mom.  Not long thereafter I began hobby baking from home with my focus being buttercream decorated sugar cookies. I loved to have this creative outlet, and baking quickly became a passion. I began to host parties and share my treats with those around me.  During this time, my signature cookies were given a name: Jenny Cookies.  The cookies were soon joined by cakes, cupcakes and a variety of desserts, and a growing blog and social media following. From desserts to everyday entertaining, I love to lend inspiration and encouragement to others for their own events and everyday celebrations. Today I live in Richmond Beach, WA, with my husband, Dan, two children, Ally and Hudson, and our adorable Maltipoo Goldie.
When and how did you start Jenny Cookies
As I adapted to being a stay-at-home mom, baking became a creative outlet. I loved spending time in the kitchen while my baby napped or after she went to bed for the night. Cookies began taking over my kitchen and finding their way into the homes of neighbors, friends, and family. I was baking for anyone who wanted treats! Friends, and then friends of friends began to ask if I could bake for their parties and events. I happily obliged anytime anyone asked. Over the course of a few years, I was doing small "orders" for local birthdays and events, making a few dollars here and there. It was never about the money, more something fun that I could do at home that was my own.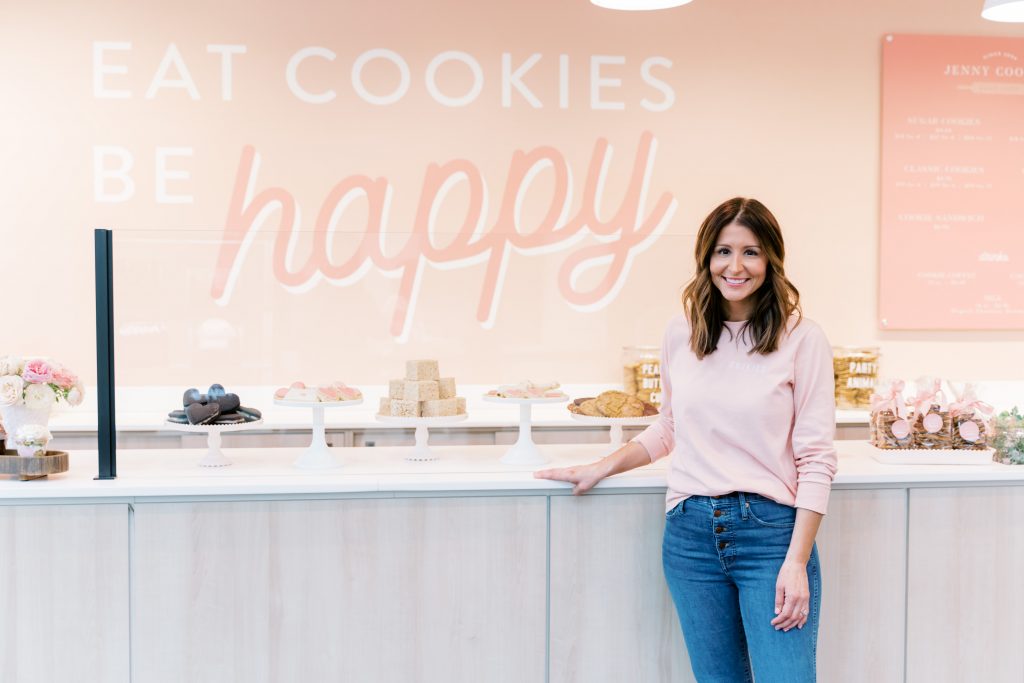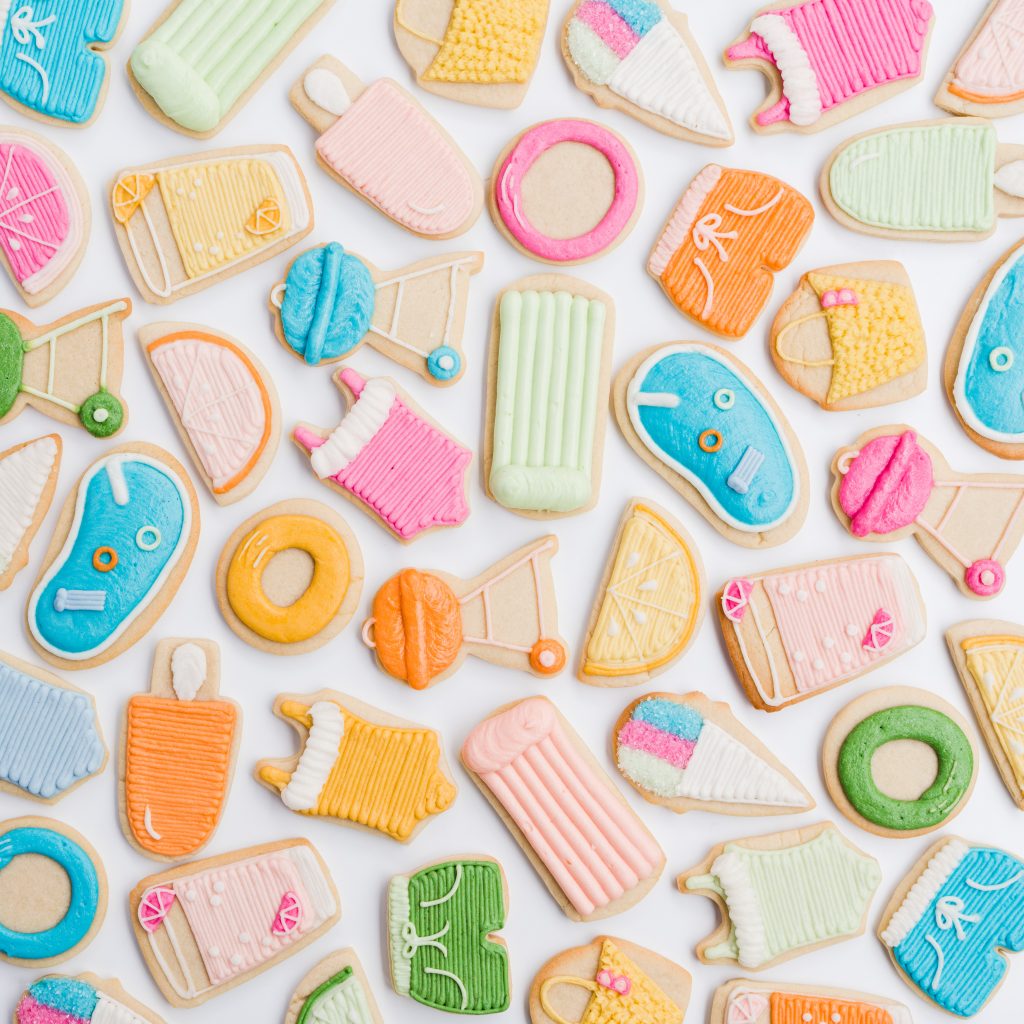 As a women entrepreneur, tell us about the struggles and triumphs you've faced.

As a mom and wife first and a business owner second, there has been a lot of give and take over the years. I am proud that my kids have had the opportunity to learn by example that practice makes progress and if you work hard enough you can be anything you want. Jenny Cookies began when my children were very little so I've had to balance family and work nearly their entire lives. I trusted my husband early on to help with the babies when I'd have to travel for work. Sometimes as mothers we like to think we do it best, but the truth is, my husband was more than able and he truly rose to the occasion each and every time. It grew his confidence as a dad and my kids developed great, secure relationships with him. I'm always grateful for those early years when it seemed impossible but he stepped in to help and support me so I could chase my cookie dreams!

Did you always intend to own your own business?

I have always had an entrepreneurial spirit. I opened my own coffee business at 23 and then started Jenny Cookies just a few years later. Looking back on the past 15 years, I realize that I love to achieve and accomplish, so it's no surprise that I've had several businesses. I always want to be growing, learning, and evolving! My baking hobby turned into what sometimes can seem like an overnight success, but it's been several years of hard work and sleepless nights.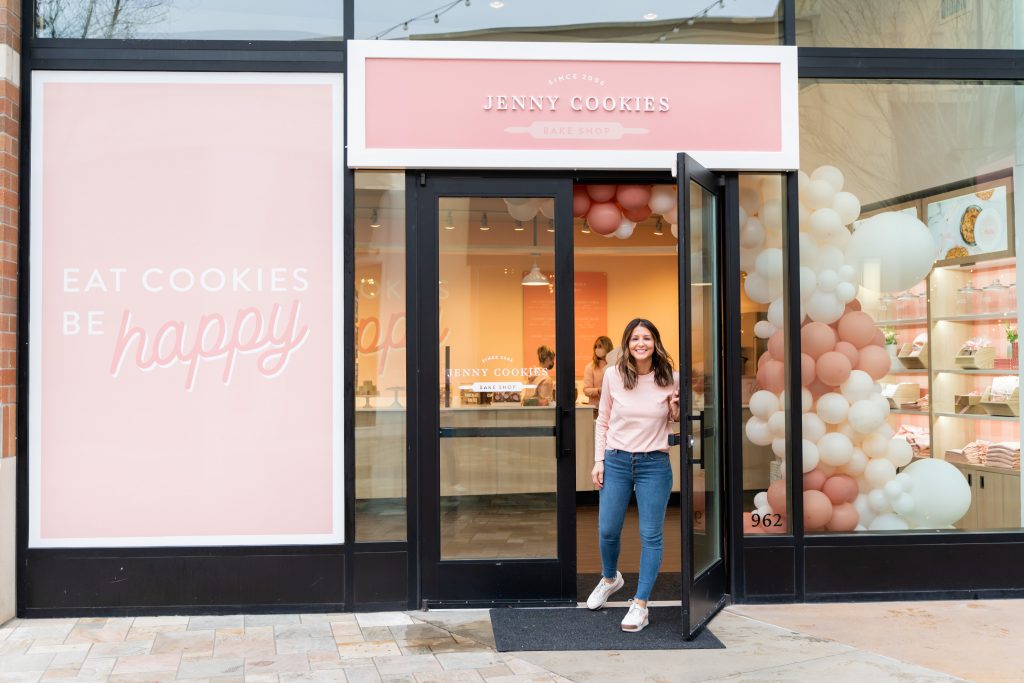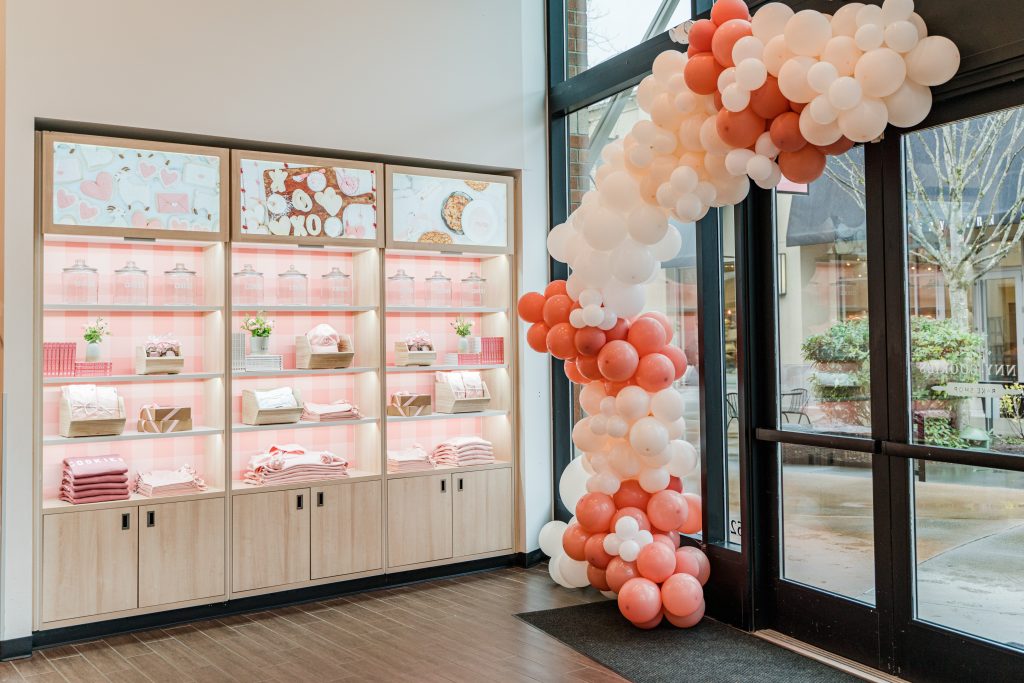 2020 was a tough and interesting year. What are your biggest takeaways from it, both good and bad?
Business during the pandemic caused me to think quicker on my feet than ever before. I had no time to mourn the loss of opportunities missed but instead began to quickly take risks I had previously been holding back on. We opened nationwide shipping with no preparations and planning like I would have liked but I knew I needed to pivot in a big way. As covid began to challenge my business, I used my social media platform to continue to spread happiness and kindness with our community through a free weekly live bake-along. Little did I know the connection I was making with our community each week. In turn, they showed up in a big way to support me as I took the leap of faith in opening our newest Jenny Cookies Bake Shop location last November.

The pandemic was filled with disappointments and loss yet I believe there were and still are so many silver linings. I loved having what felt like an "extra" year with my kids at home. They are both growing up so quickly and as much as it was challenging to be home together 24/7, I think we will look back at 2020 and remember many happy times.

Who are other women that inspire you?

I am inspired by the empire Martha Stewart has built and the creativity of Joanna Gaines. I don't know them personally so it's an inspiration from afar. In my personal and work life, I surround myself with people who make me a better person. I have friends who inspire me to do the right thing, remind me not to sweat the small stuff, and that even when the going gets tough, this too shall pass!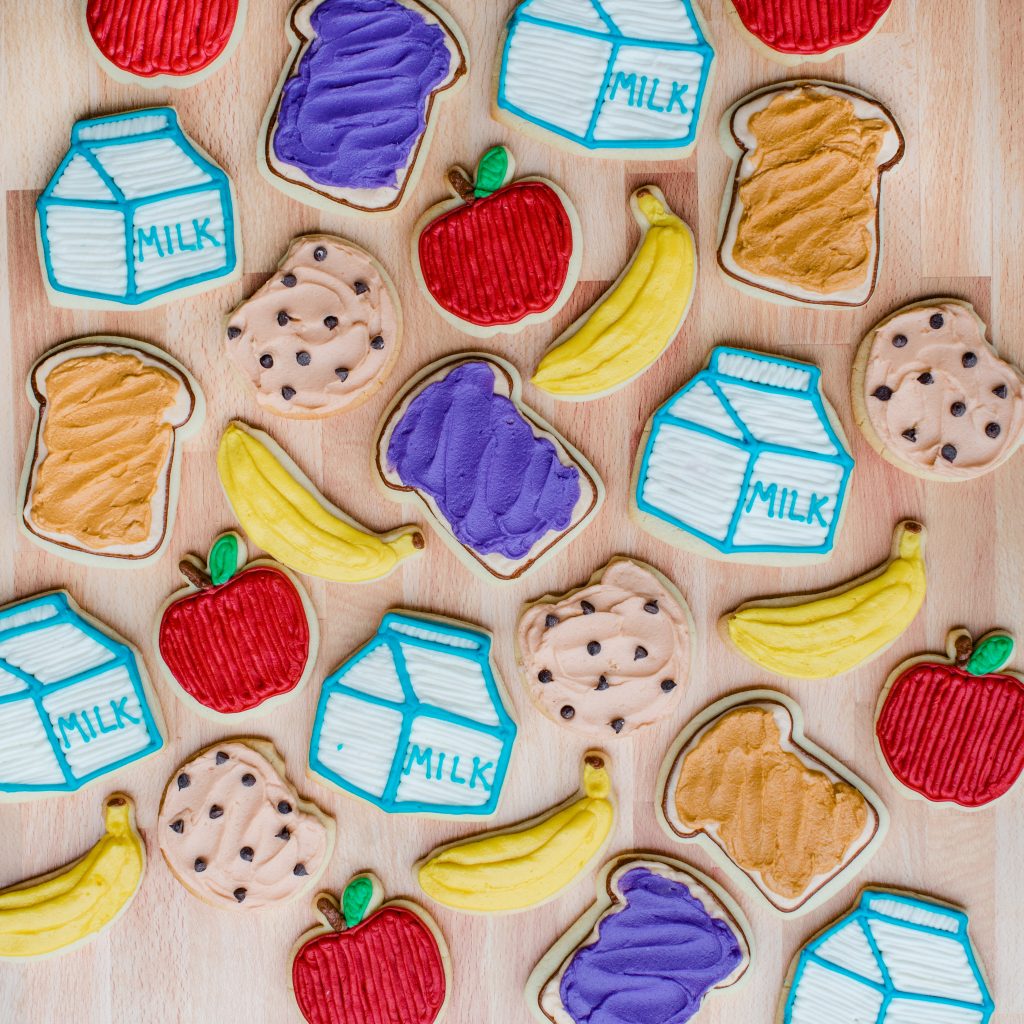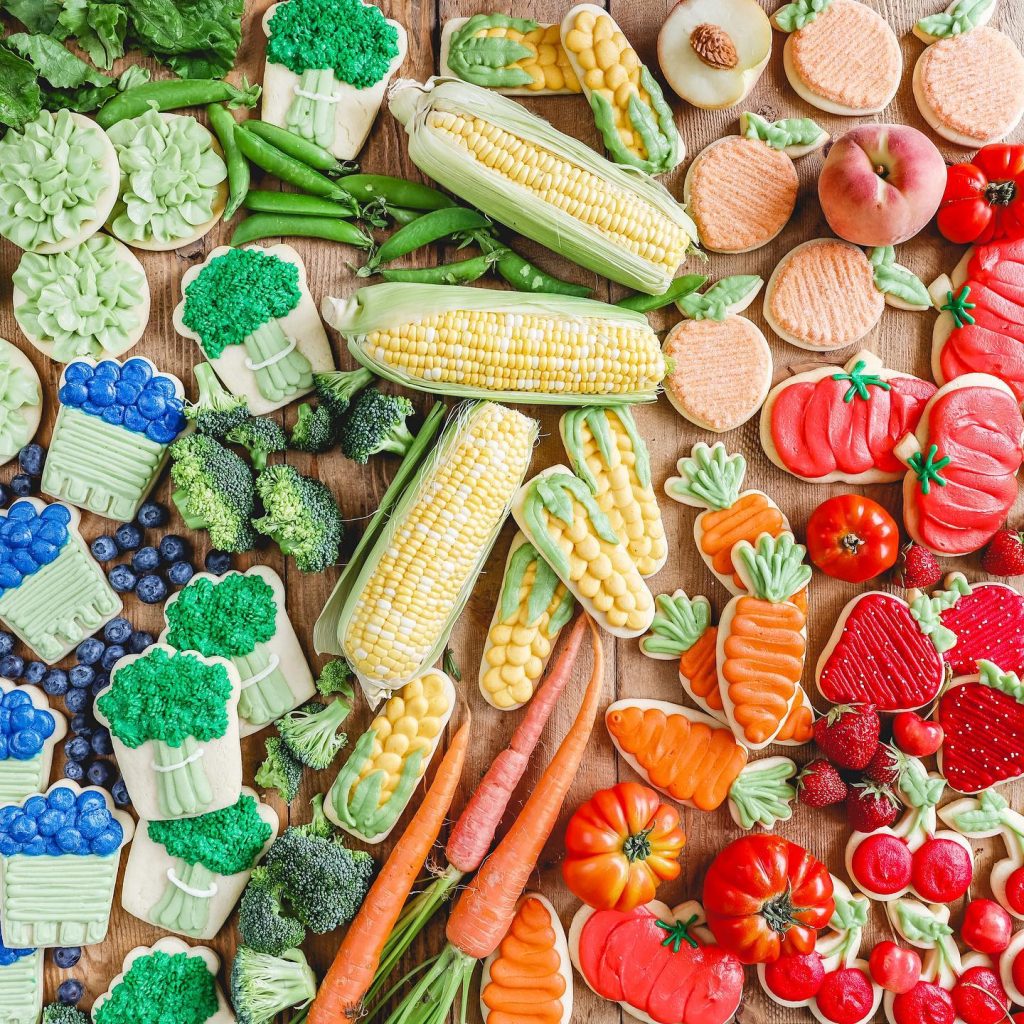 What's your biggest piece of advice to other women entrepreneurs?
My advice is to hustle. To succeed you must work hard and show up every day with a positive attitude. Mindset is everything. If you are positive and have a great outlook it will draw others to you. You will be able to grow a team willing to work hard with you by looking for the good and leading by example. Being centered in my beliefs, morals and values are incredibly important. I encourage others to tap into that same part of their core. We cannot control everything that comes at us, but we can control our reaction to it. Never give up in spite of challenges and obstacles and always look for the good.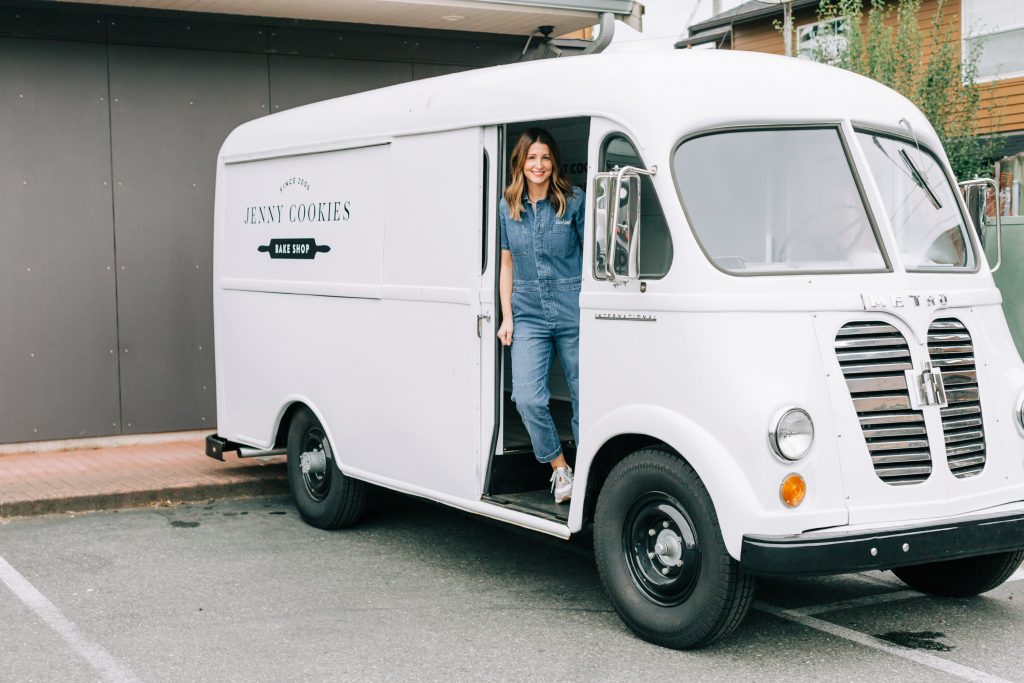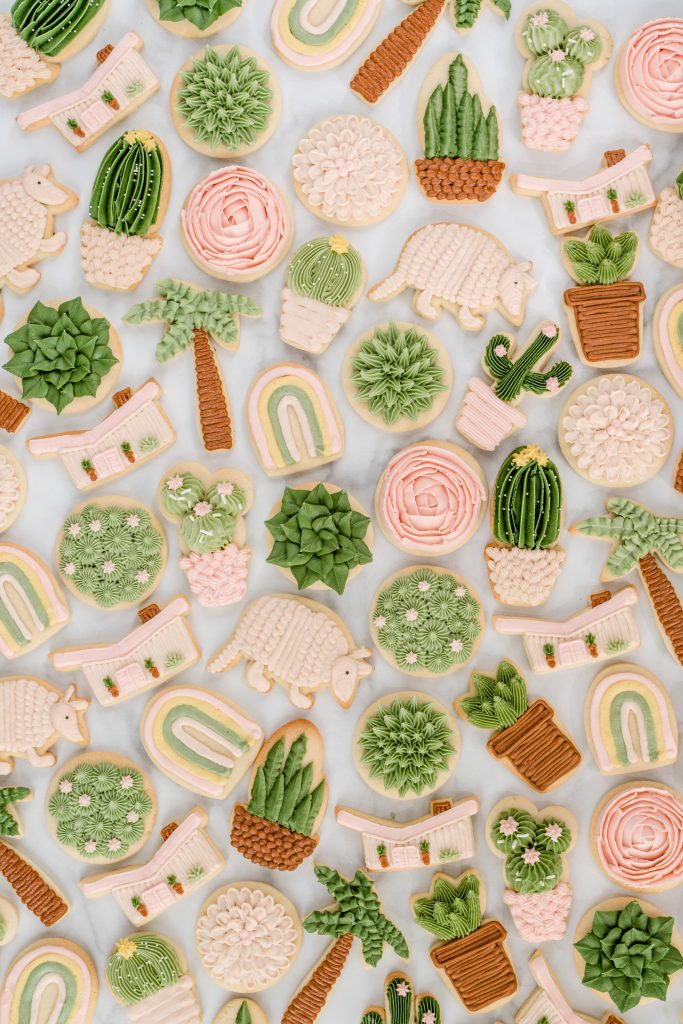 What is next for Jenny Cookies?
Growth! I took a huge leap of faith opening a second location in the middle of a pandemic. Growing from one store to two was a huge learning experience for me. The second location needed a much larger team and in turn, required me to delegate a lot of things I personally do in the business. I have realized in order to grow I cannot do it all, no matter how much I want to! I'm learning to trust the incredible team I've grown over the last few years and let them spread their wings. We're rapidly growing the Cookie Squad and expanding into new territories we haven't been to before. I'm looking forward to spreading even more happiness, fun, and lots of cookies in 2021!

Thanks for brightening our lives day after day Jenny! And a big thank you for all the amazing advice you shared!!

More inspiring women to come friends!!! Stay tuned!

xx

Jacquelyn