Last month we held a special event for some of our Mama friends with Alexis of The Shift Creative.  It was a night full of laughter, connecting and fun to celebrate Mamas and all that they do!  The mission was to gather a group of creatives who work so hard and thank them for doing all that they do in our crazy industry and at home for their families.  Our goal was to have a night where everyone could relax, get spoiled and enjoy each other's company in a beautiful environment, and to remind each lady "you still got it mama!"
And when we say spoil, boy did we!  The swag bags that evening were pretty legendary…  And guess what?!  We are giving two away!!!  Keep reading and find out how you can win at the bottom of this post!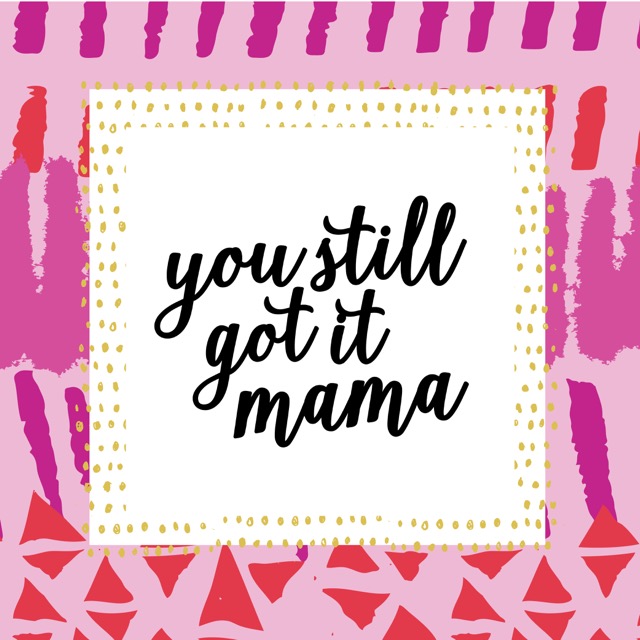 This beautiful art work is by Kayla Adams who handled all paper goods and art for our party!  She is such an amazing talent!!
We met Alexis at our Valentine's Mama & Babe Craft Party a few months back and thought, hey, just because we are event planners doesn't mean we can't collaborate!  It was so fun to work with another creative on such a special project that was near to our hearts.  The event was amazing, with so much laughter and love… As a working mom you need all the support you can get and a night out every once and a while helps a little bit too ;)  We are so grateful for all of the beautiful mamas who came out and look forward to the next event happening soon!!
This party is also featured today on The Glitter Guide with photos by the amazing Megan Welker…
Let's get started with our amazing table!!!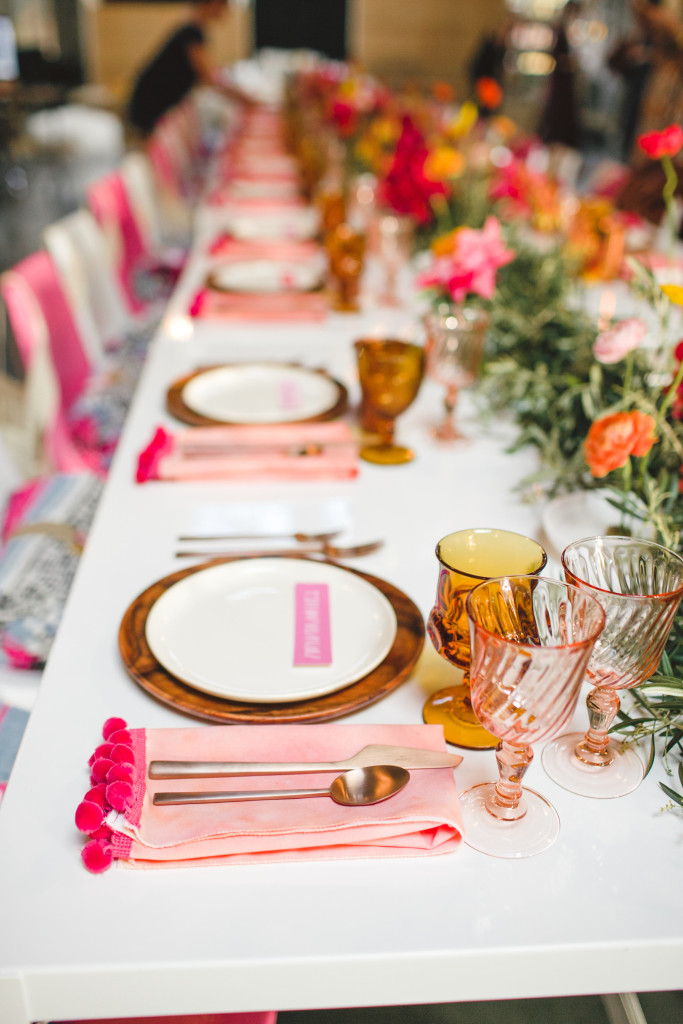 The event was held at the already gorgeous venue the Wayfare, but we livened it up with some fun pops of color.  The scheme was shades of pink mixed with woods, whites and mustards/ambers… We couldn't be happier with how it turned out!  And how great is the floral runner that Lavenders Flowers created?!  It literally looks like it's coming to life with how it pops up and out!  We were in love!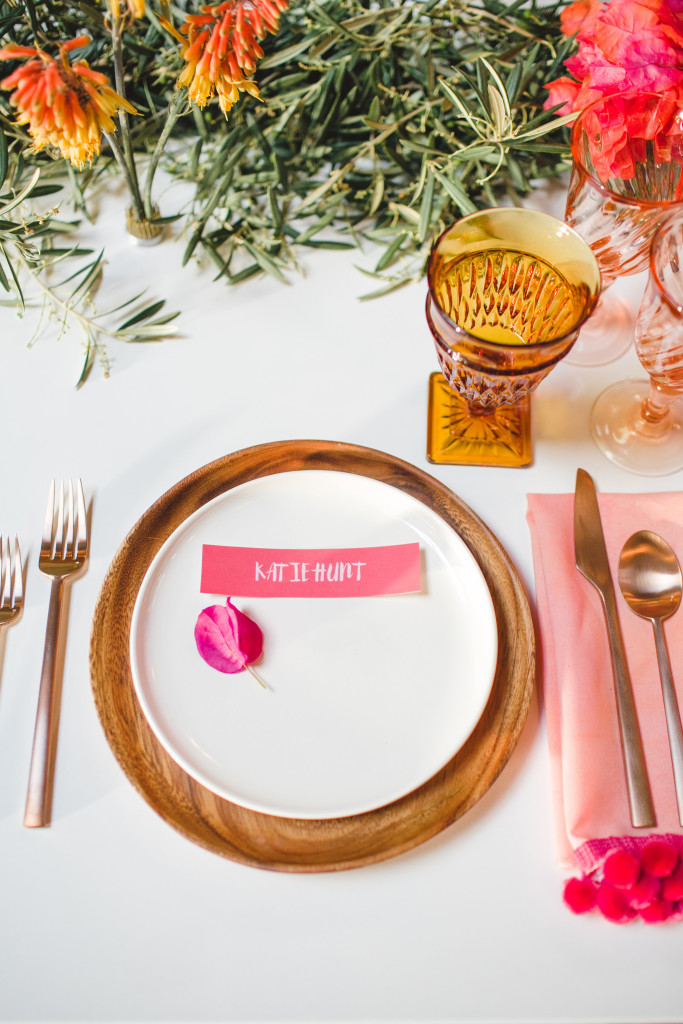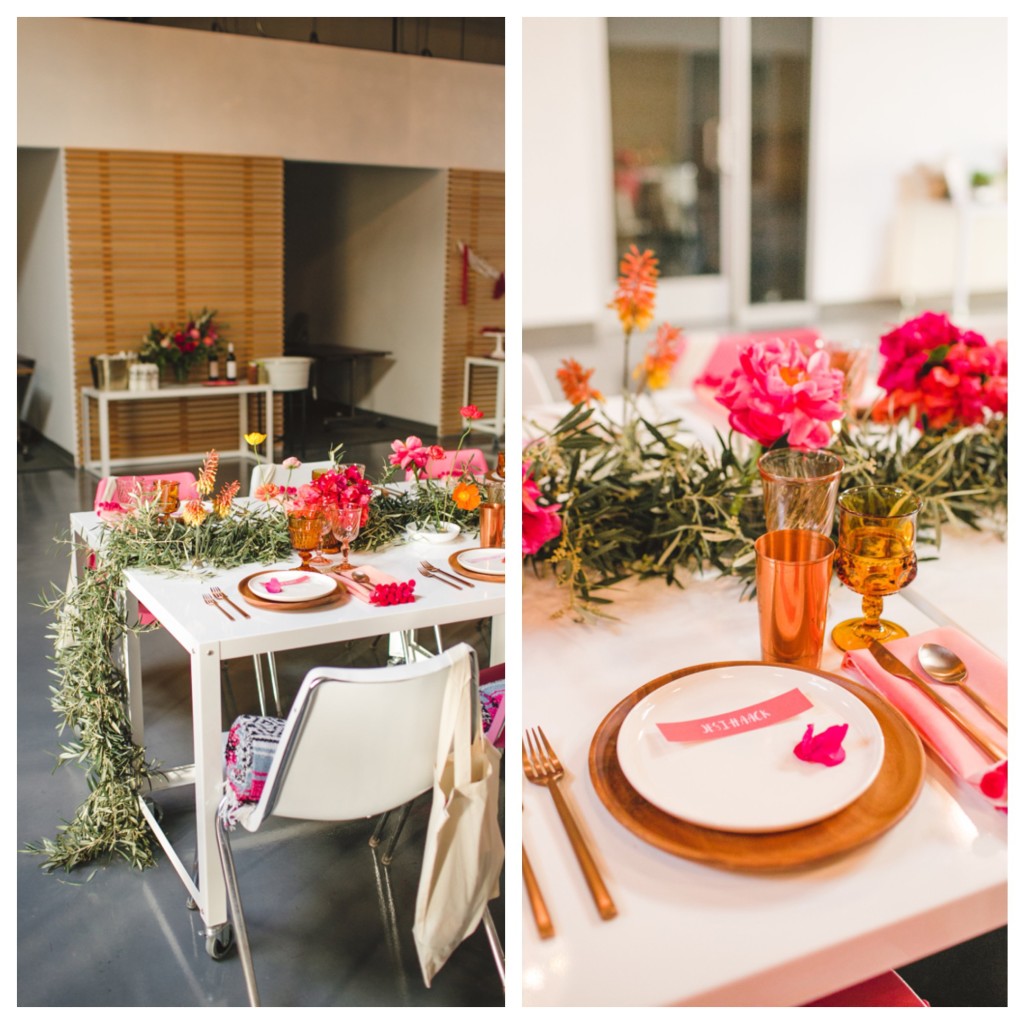 All tableware was provided by Cassandra of Borrowed Blu, one of our favorite working Mamas in the industry… She makes it look so effortless and easy and we can't think of anything sweeter than the little kisses her guy Oliver gives us when we see him!
We were lucky enough to use these amazing rentals from Folklore Vintage Rentals… We are still dreaming about those pink chairs we had at the dinner table!!  And how great is their collection of boho lounge furniture!?  It was THE perfect set up for our Mamas to relax and mingle!
We couldn't quite resist jazzing up the space with our favorite pillows by Boho Pillow!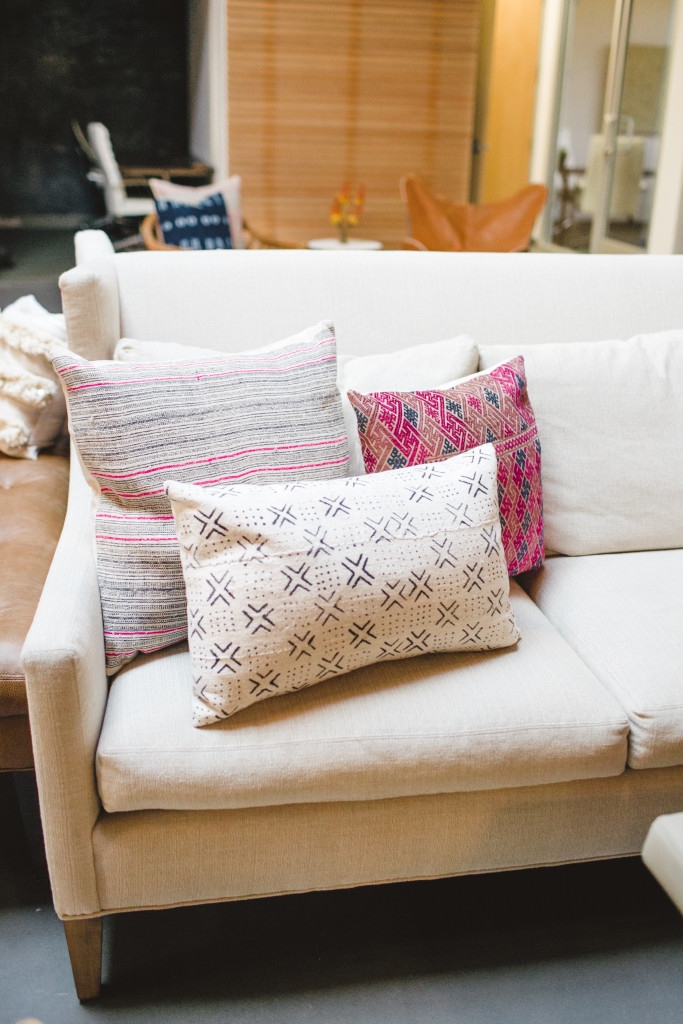 Yummy refreshments were provided by Project Juice, Boxed Water and One Hope Wine…  Nobody stayed thirsty at this party!!  Thank you to all of you for keeping us hydrated and for getting us a little tipsy ;)
Waters Catering had the tastiest and prettiest spread for us as well!  The food was so so yummy!!!  And how crazy good is that backdrop!?  Thankfully we had the Queen of Backdrops Miss Alexis working with us, this is one of her amazing creations!
And no night is complete without dessert if you ask us!  And boy are we lucky that Melody, owner of Sweet & Saucy Shop is one of our friends and was a guest!  She created the perfect assortment of yumminess, with Man Cookies included, telling us exactly what we need to hear on a daily basis, ha!
Ryan Gosling offering to change a dirty diaper!? Yes Please!!
We gathered, we celebrated, we all had an amazing time… Sometimes as a mom you just need that night out with your ladies to just be you… We love our lives as Mamas and wouldn't change them for a thing, but sometimes you just need a girls night!
We held an amazing raffle for the Mamas that night with fun prizes!  Thank you to our vendors who contributed… Boho Pillow, Salt Sunglasses, Cleobella, Lavenders Flowers & 31 Bits!!
There goes Cassidy of O My Darlings Blog… Stop trying to steal all the Boho Pillows crazy girl!! Bahahaha!!!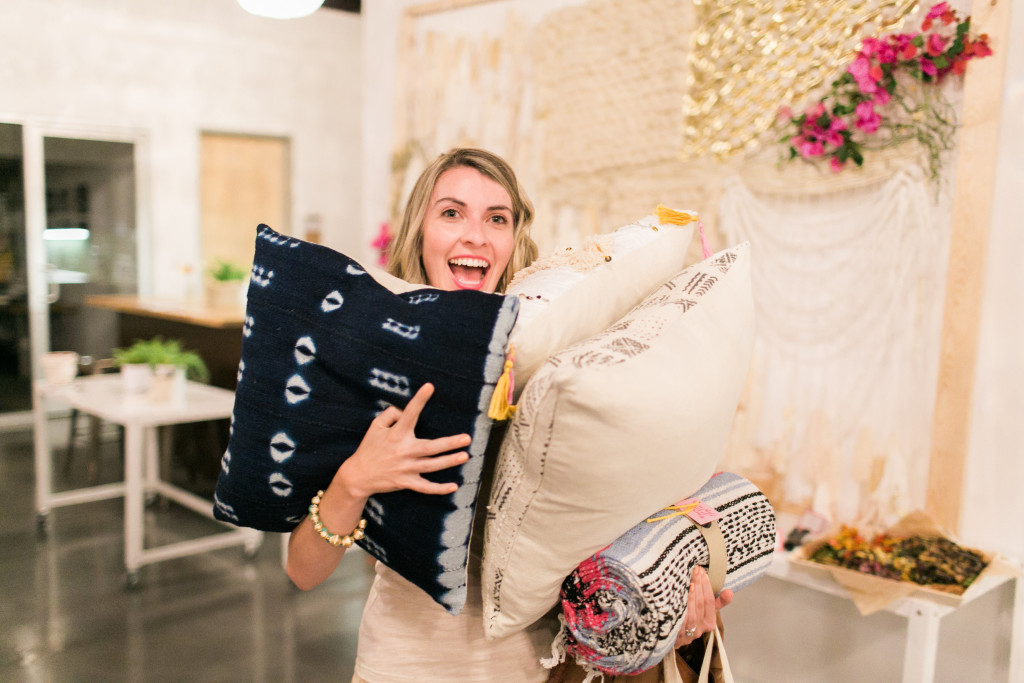 Here are some of our favorites from the Photo Booth (backdrop created by Kayla Adams) that night!!!
Now… For our epic Swag Bags… These things were seriously, seriously good… One of the Mamas in attendance labeled them "The Swag Bags of a Lifetime"!!!  Here's the goods!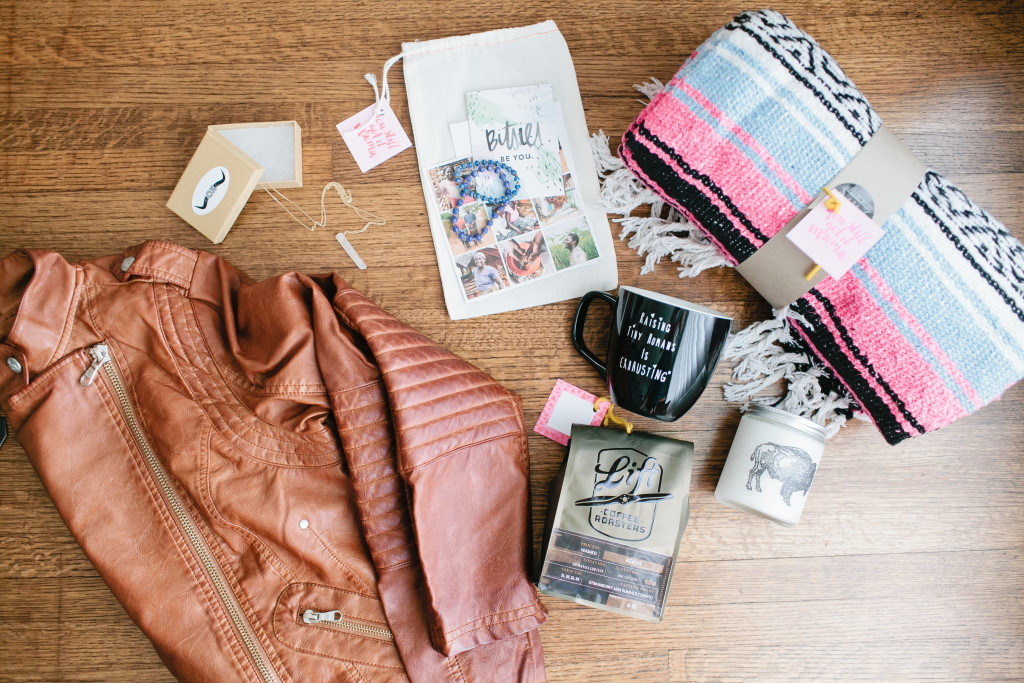 Leather Jacket by Black Swan Clothing, Coffee Mug by Wee Structed, Bag of Lift Coffee, Jewelry from The Oxford Trunk, a cozy Gunn Swain Blanket, Bracelets for you and your little from 31 Bits, Candle by Glint Candles and a "You Still Got It Mama" print by Kayla Adams!!!  Damn, that's good!!!
To enter follow both The Shift Creative and Beijos Events on Instagram.  Find our photos and tag your favorite Mama Pal and tell us why she deserves a little spoiling!  We are so excited to share these prizes with you guys!!!
Thank you for following along and like we said, stay tuned for more events like this soon!
xo,
Beijos