With any holiday we like to throw a party!!!  St. Patrick's Day is no exception!  When I was trying to find a way to make this holiday special for my kiddos I immediately turned to their favorite cereal – Lucky Charms.  When I do buy a box of them, they don't last long, and I don't blame them.  Truthfully, they are my guilty pleasure as well.  It's not something they get every day, it's sort of a special treat in our house, so to throw a party purely based on that is golden in their eyes.  Think of a color explosion, kid's with the biggest smiles on their faces and the most magical treats and that is this party!!
See more on Inspired By This where we are featured today!
Pretty photos by our friend Corrie Lynn Photo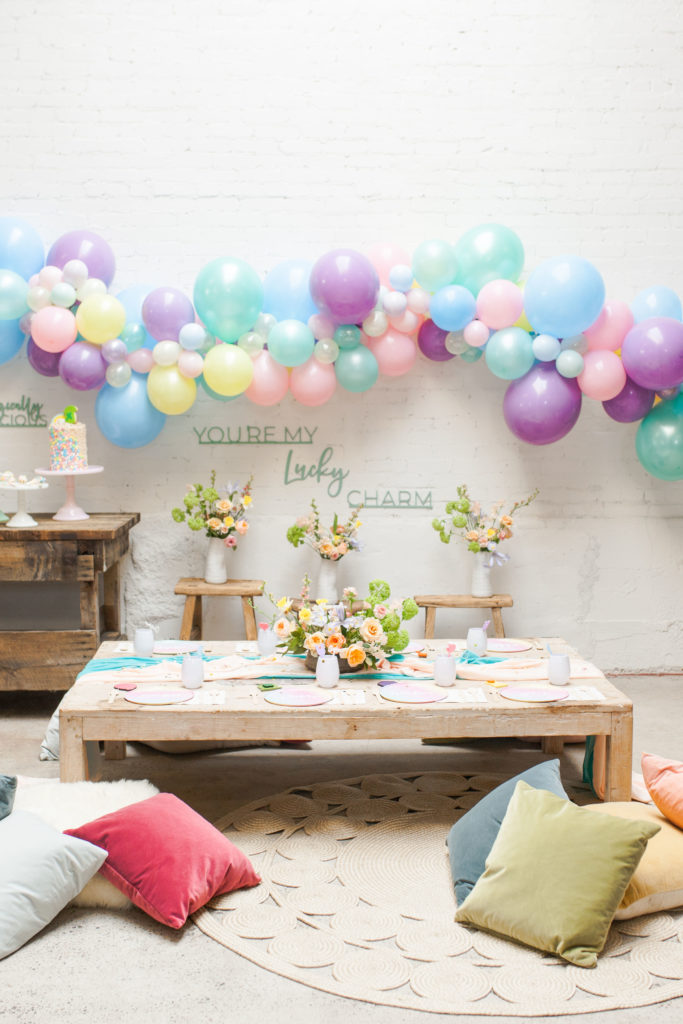 Lets start with this magical invite by Meghann Miniello, full of color and fun!  Just like this party!!!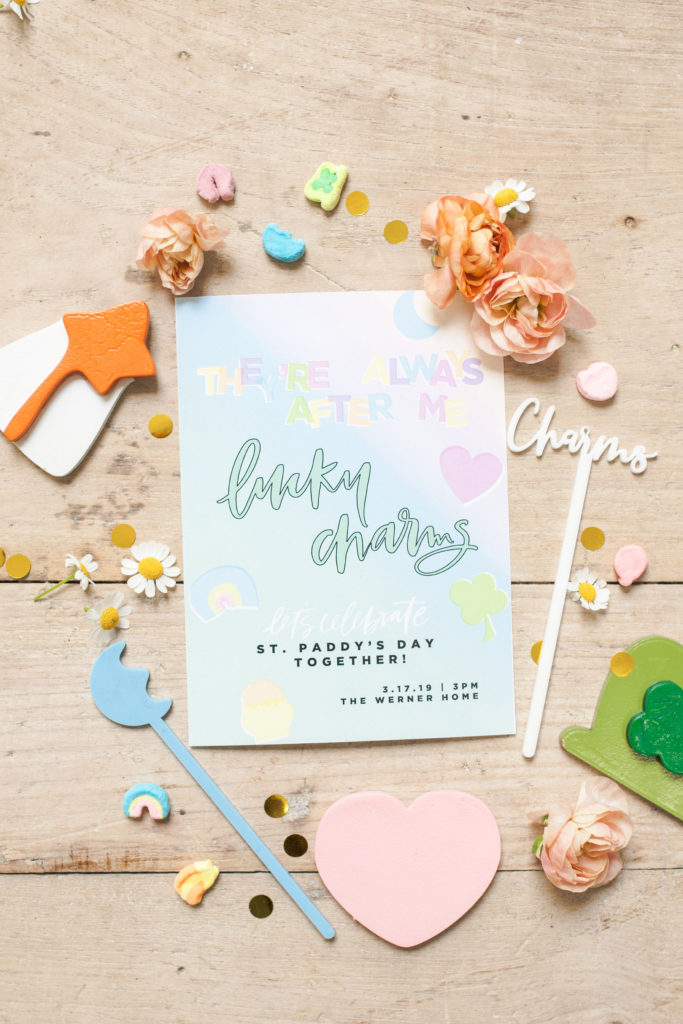 For this cute set up we had lots of fun playing off of everything Lucky Charms.  Let's start with the colors showing up in the balloons and the florals by Up Up in the Air and Wild Darling Floral.  I love how both are so playful and perfect for a kid's party!    All of the rentals are from our friends at Sweet Salvage Rentals, I loved playing with all of their colorful pillows, they have the best collection!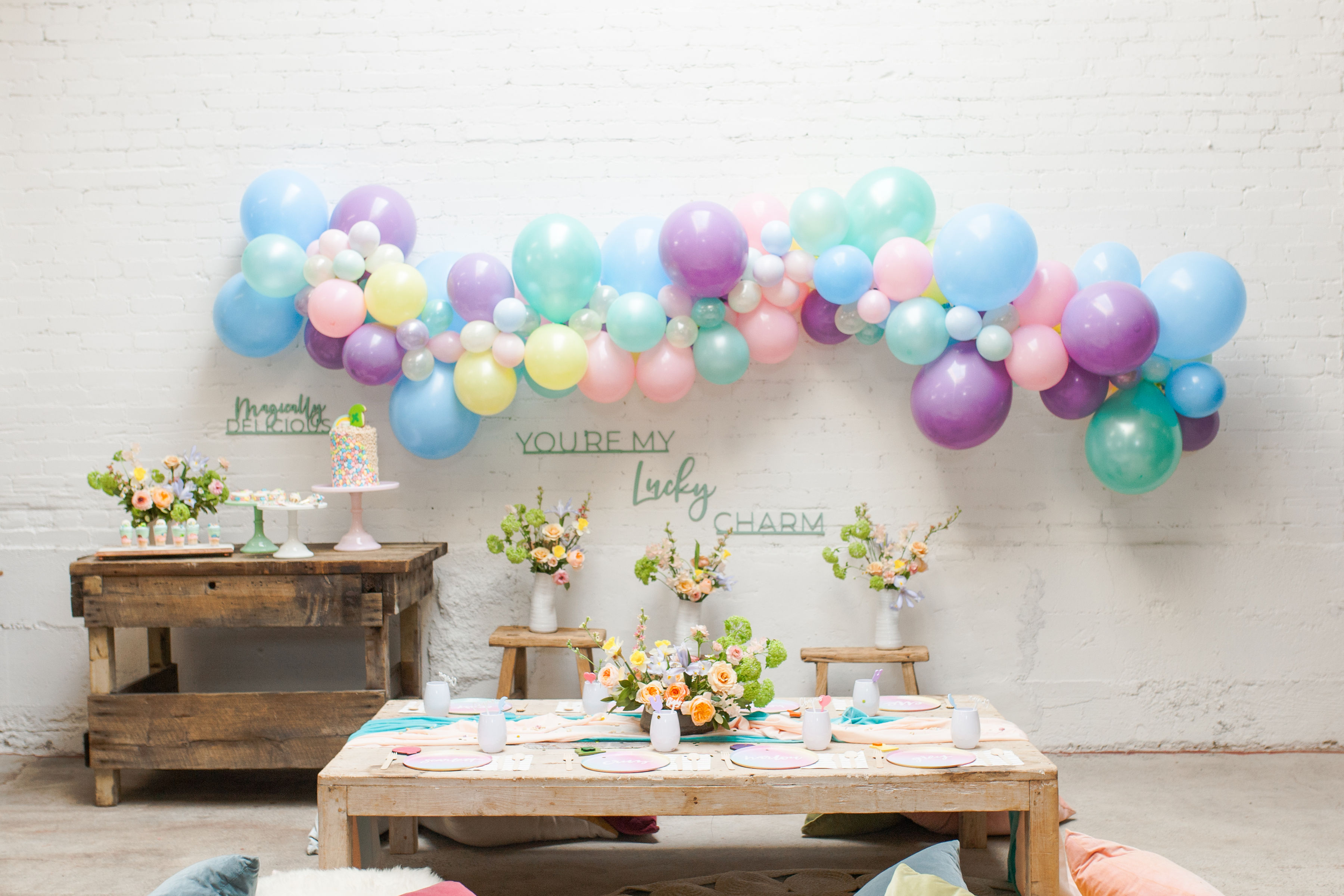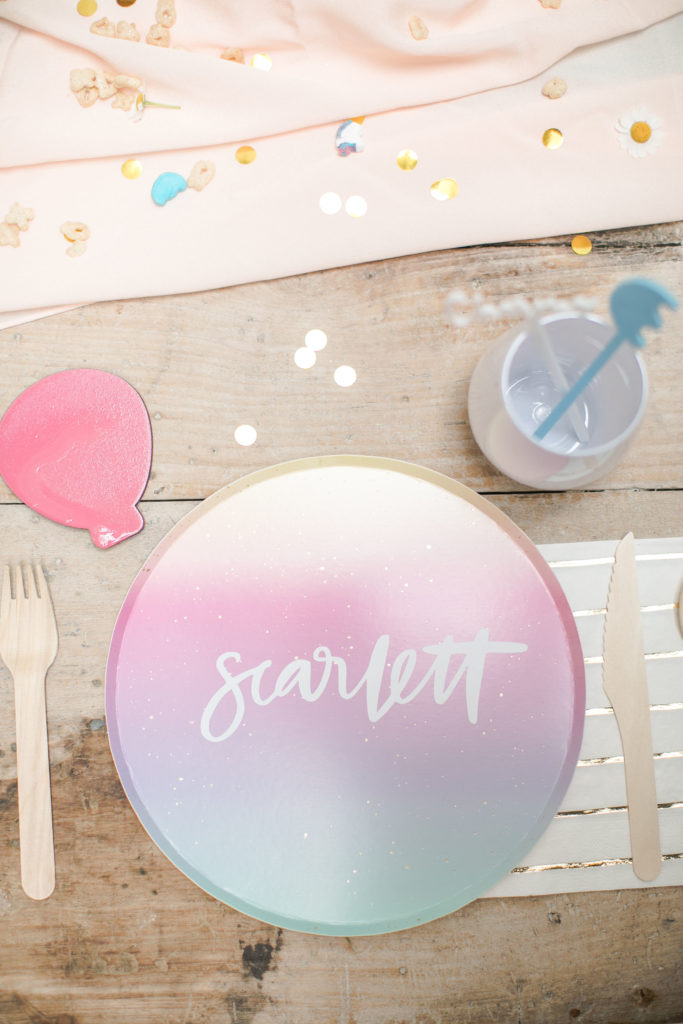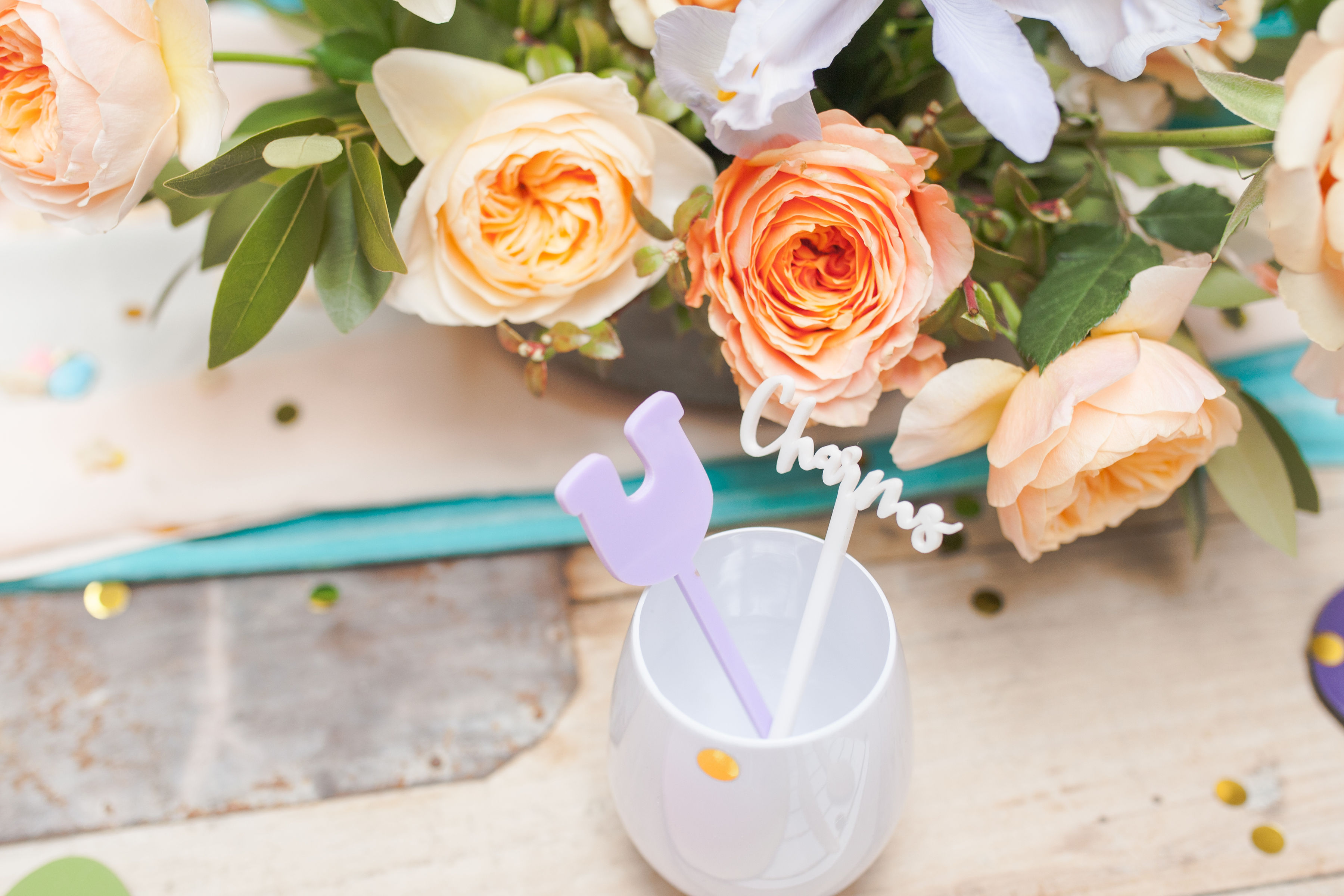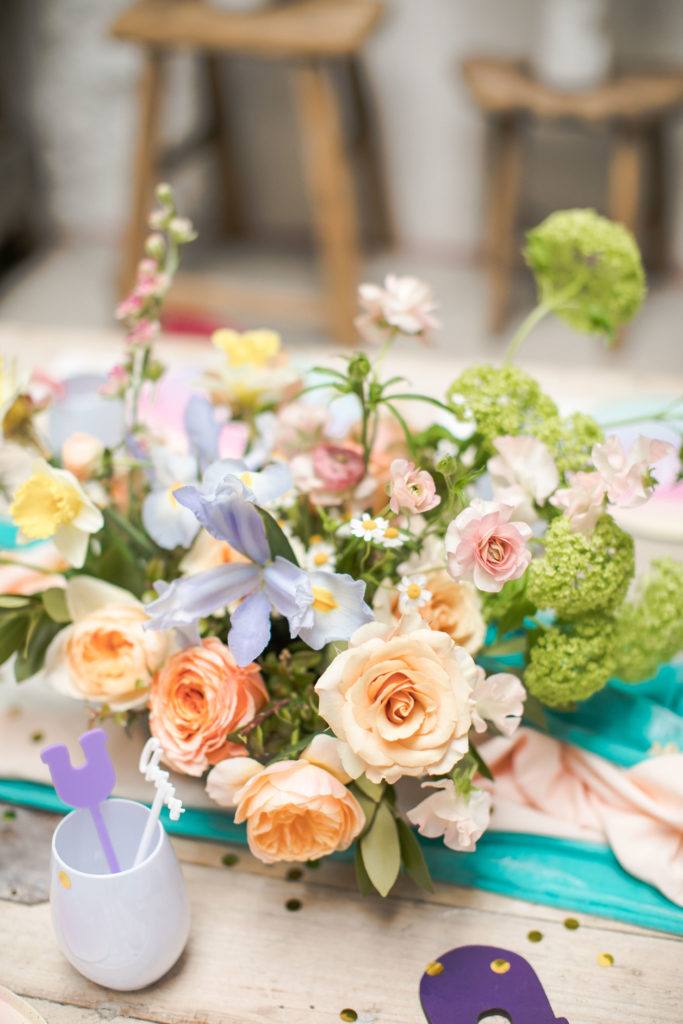 The rainbow plates are from Witty Bash, can't get much more perfect than that!  We paired them with the Daydream Society gold striped napkins, L'entramise white cups and Meri Meri flatware.  To top it off Meghann Miniello added each kiddos name to the plates!  And how adorable are the details by Creative Amme?!  She did each marshmallow for each place setting and the cutest drink stirrers!  So perfect!!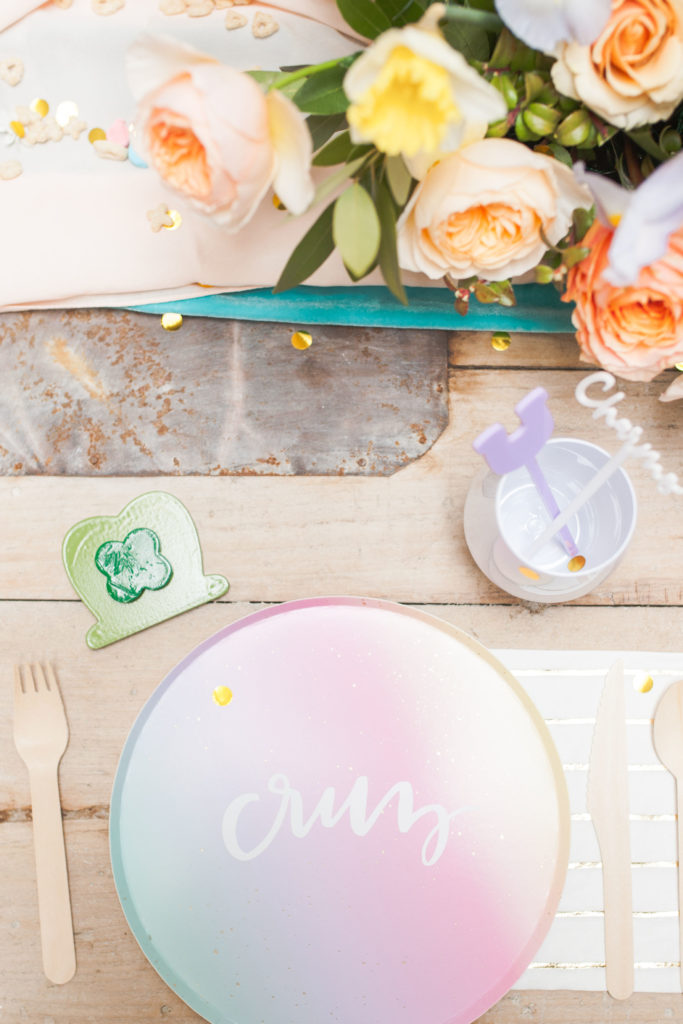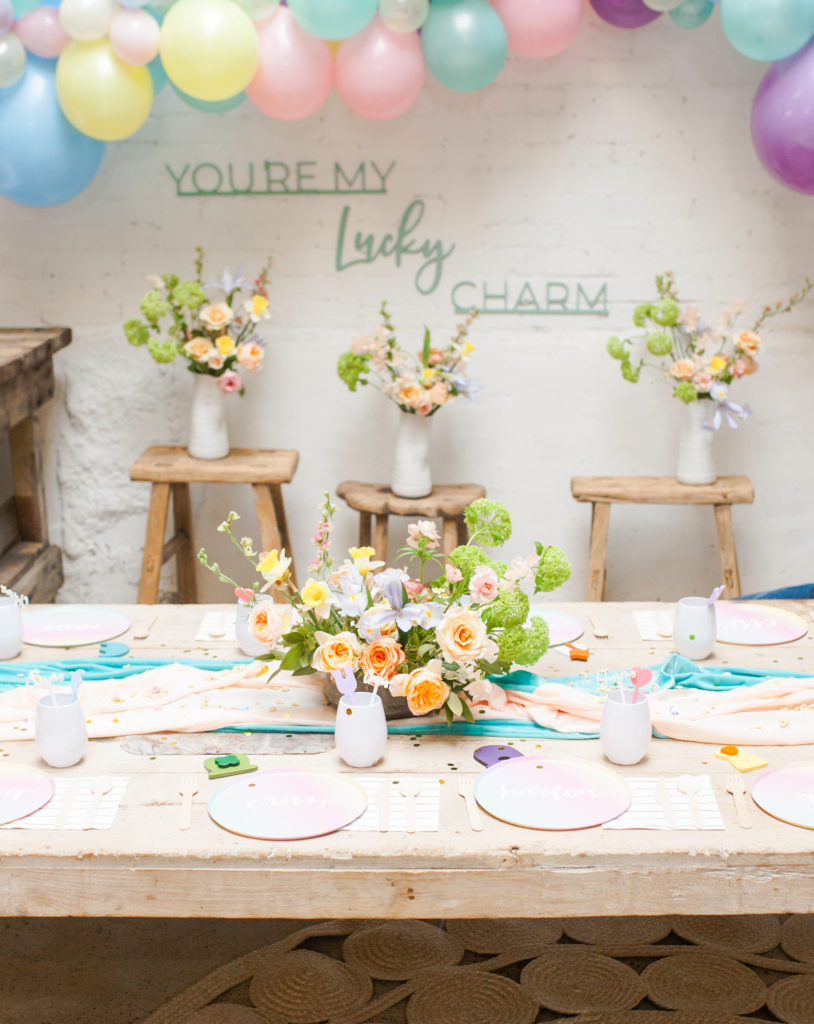 Of course the signage was adorable as well, thanks to the talented Creative Amme of course!  The pretty table runners are from Party Crush Studio, she has so many color options for me to play with, I can't get enough!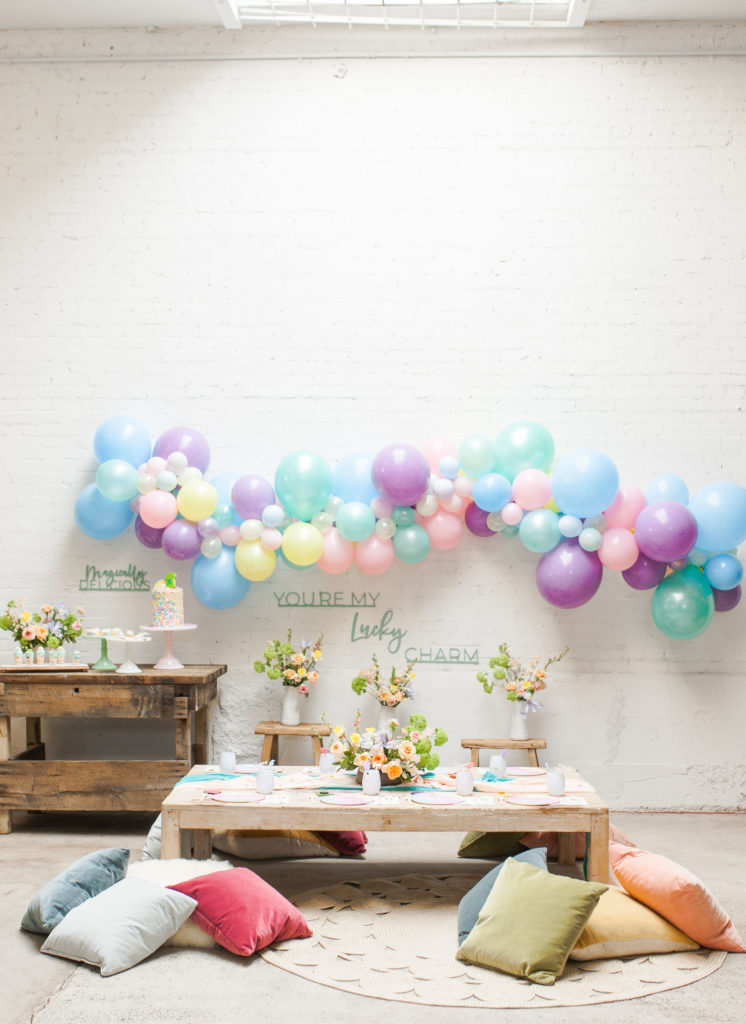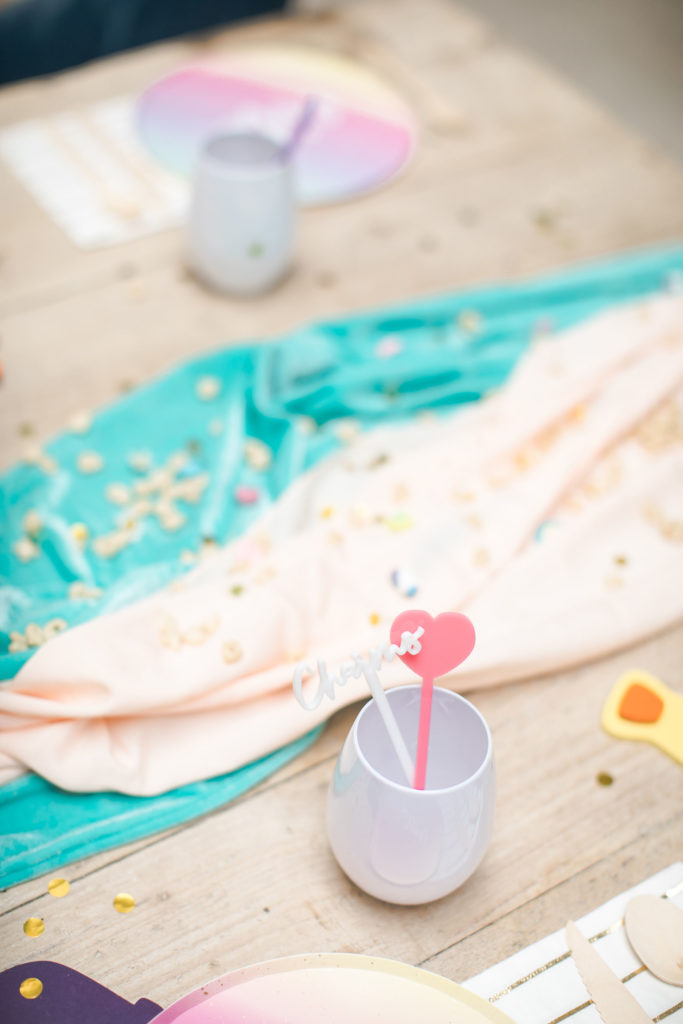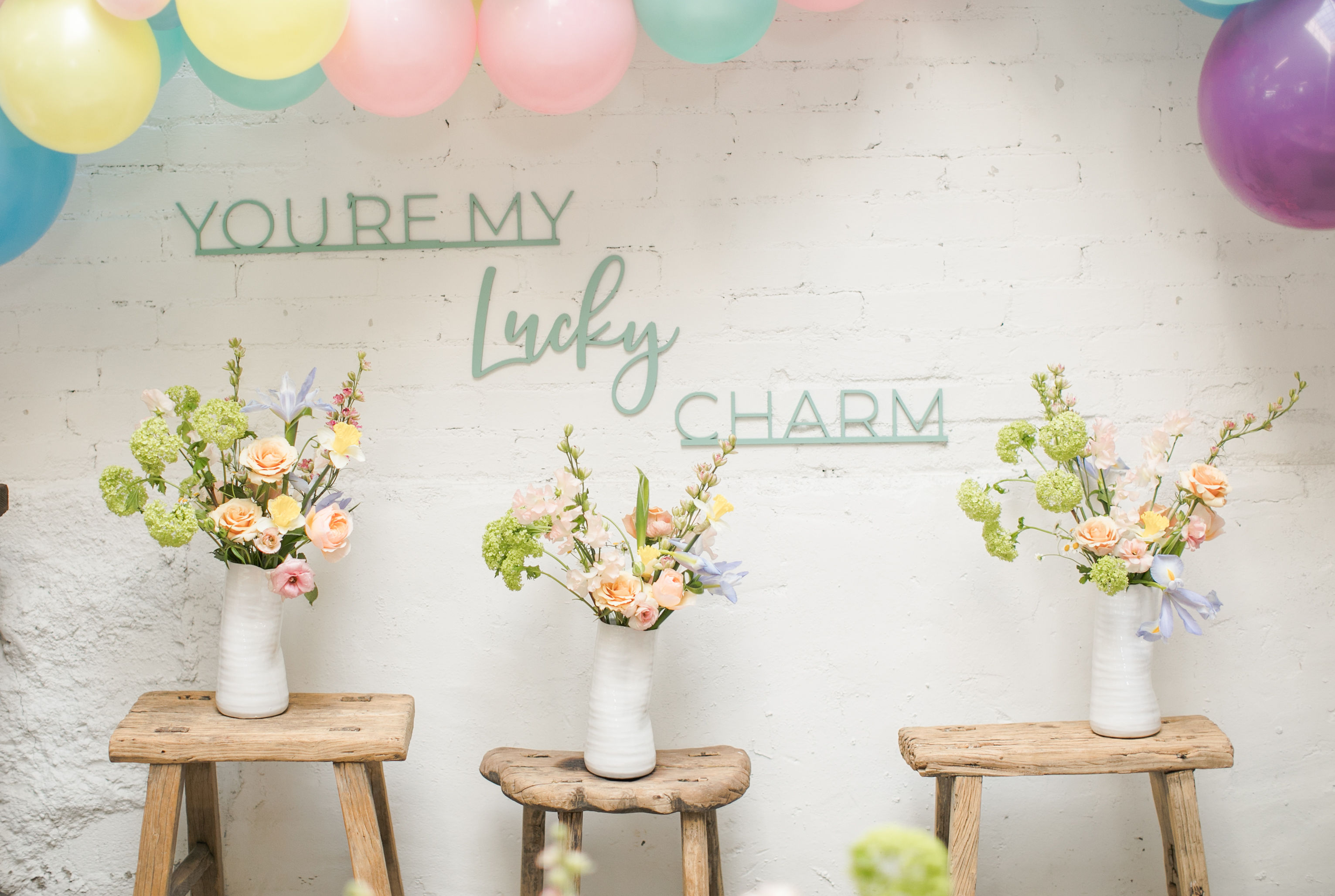 How gorgeous are these flowers you guys?!  Perfect for any Spring occasion – maybe even Easter inspiration?!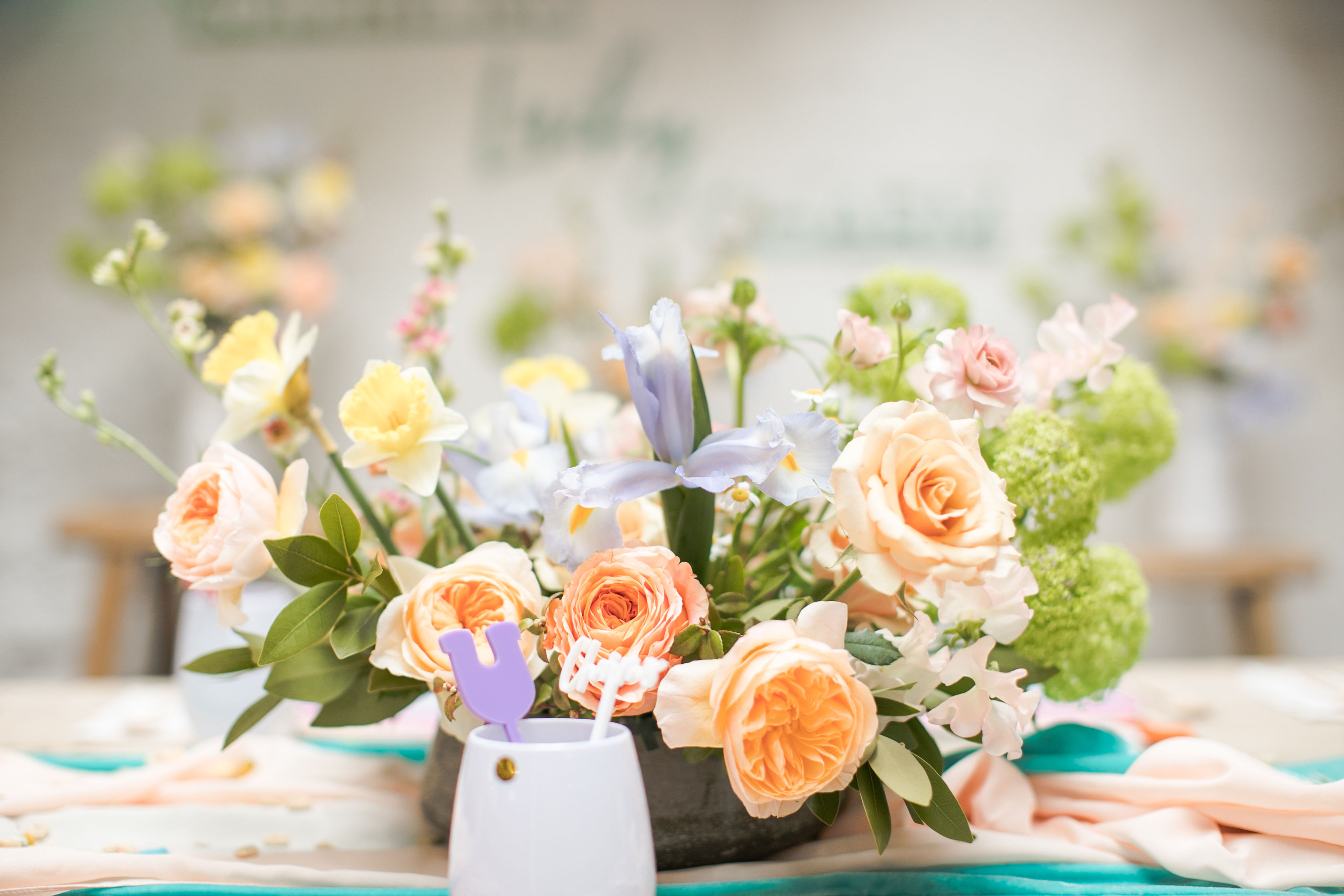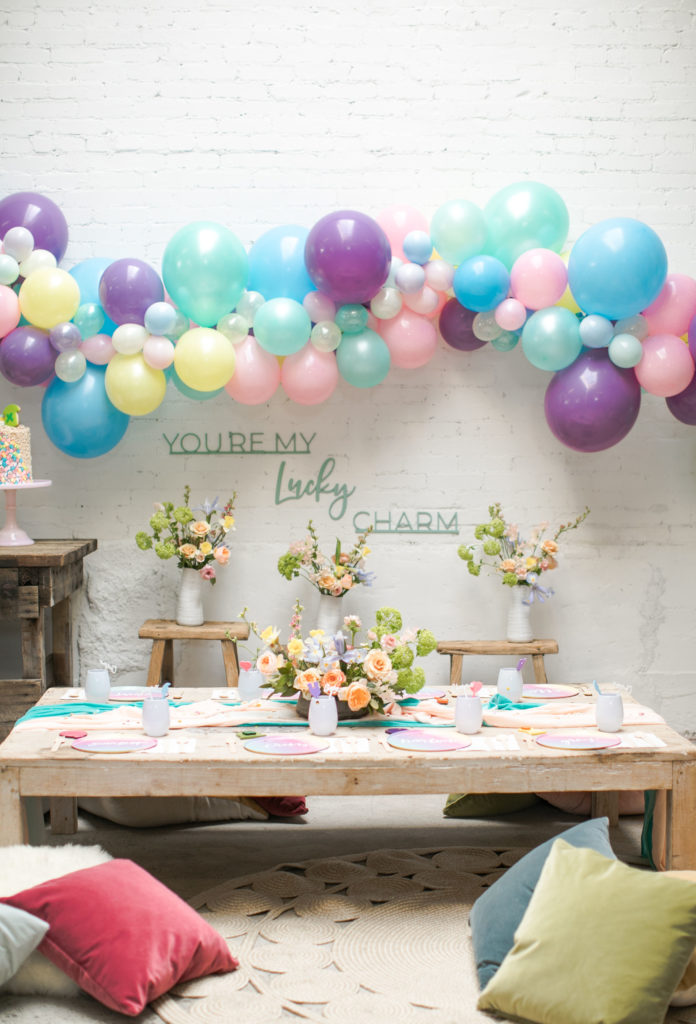 Now we've gotta add these cute kiddos!  Just a few of our favorite friends!  All dressed and so cute in Pink Chicken.  Their spring wardrobe is just as bright and colorful as this party!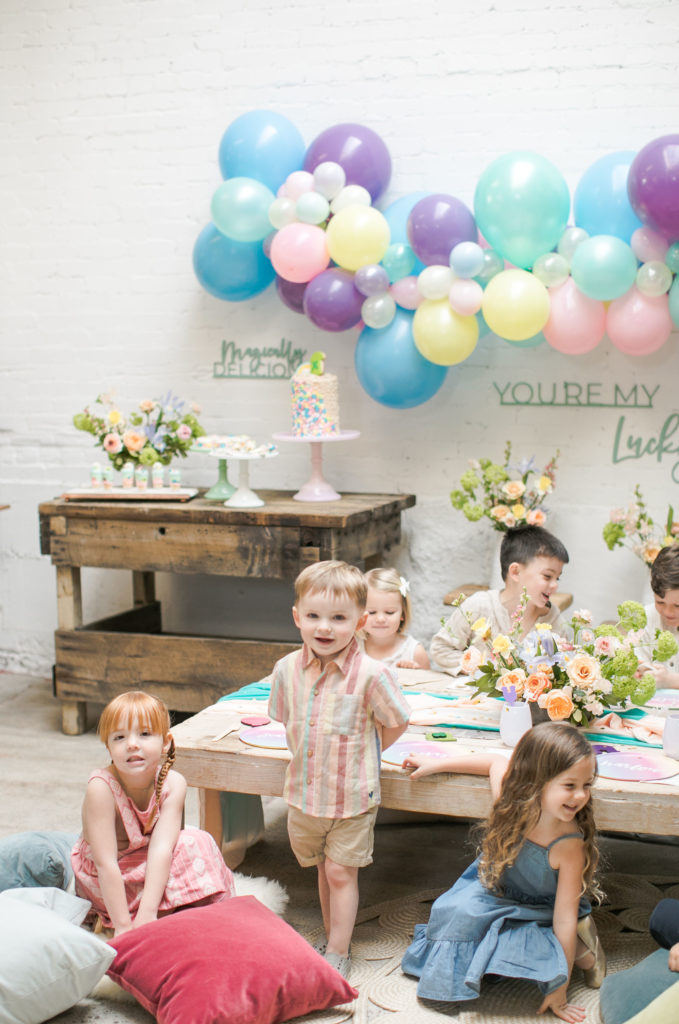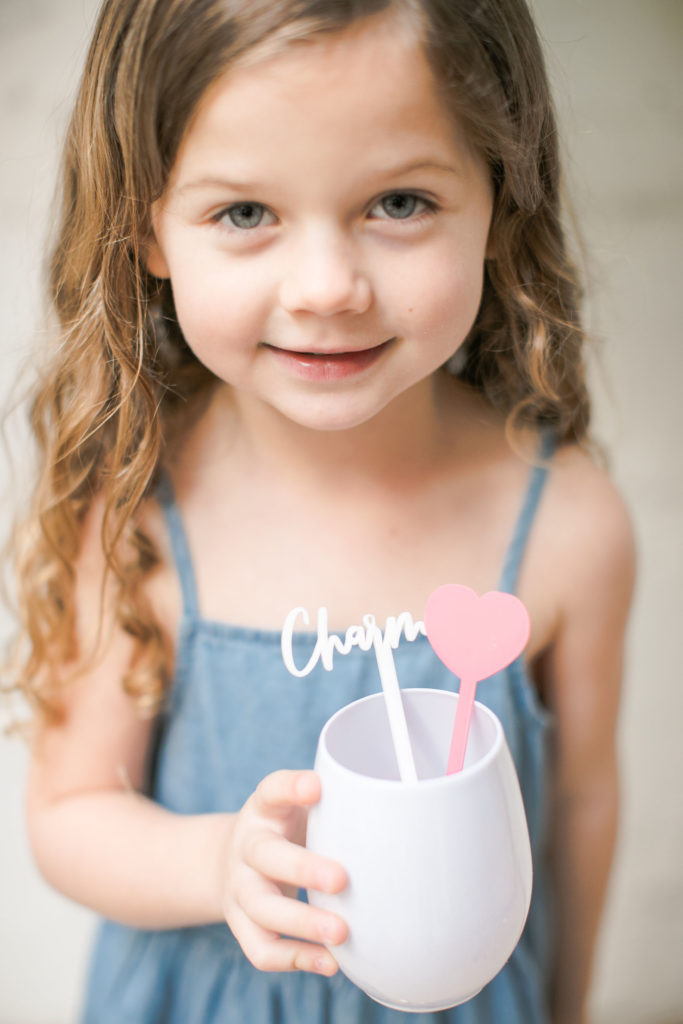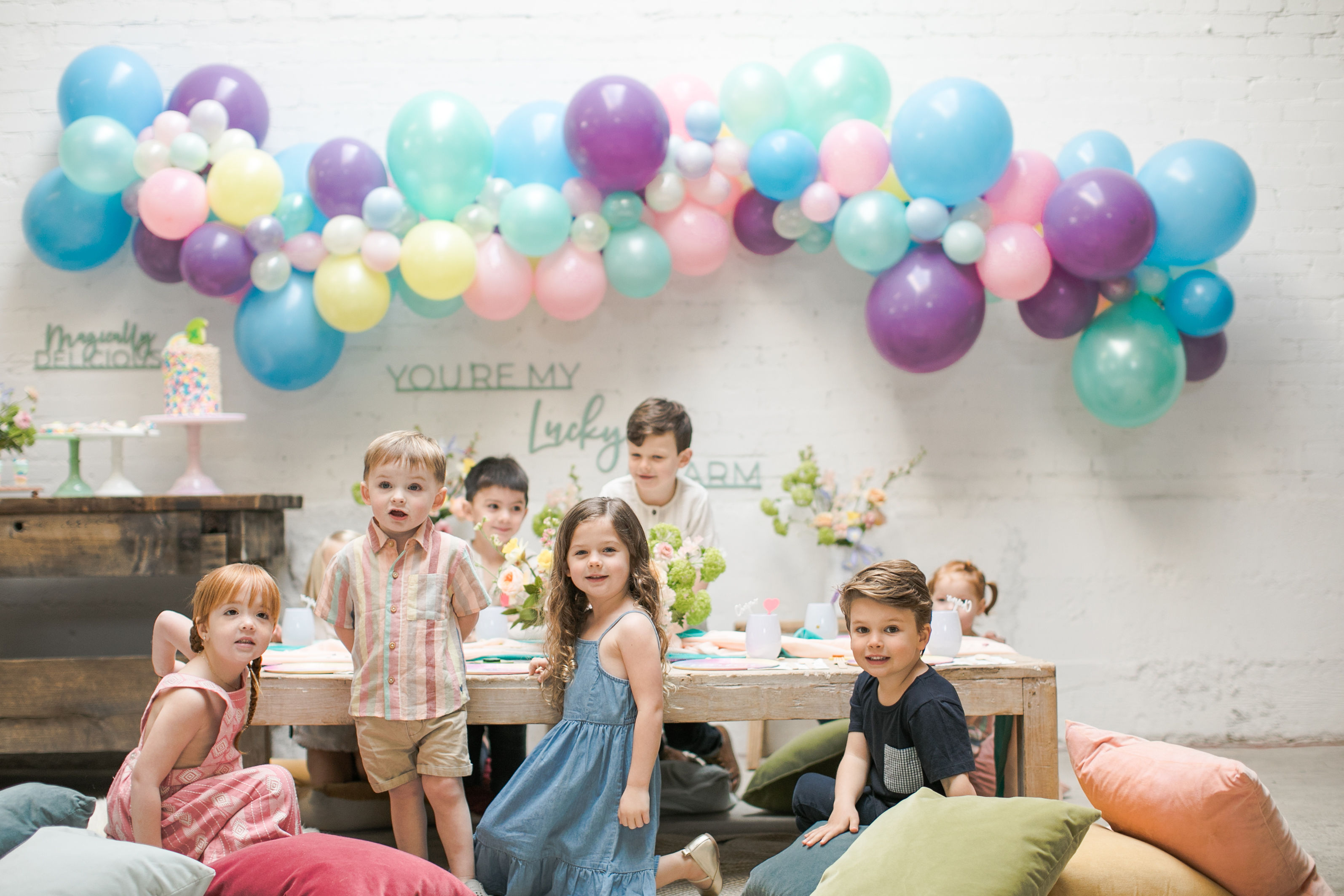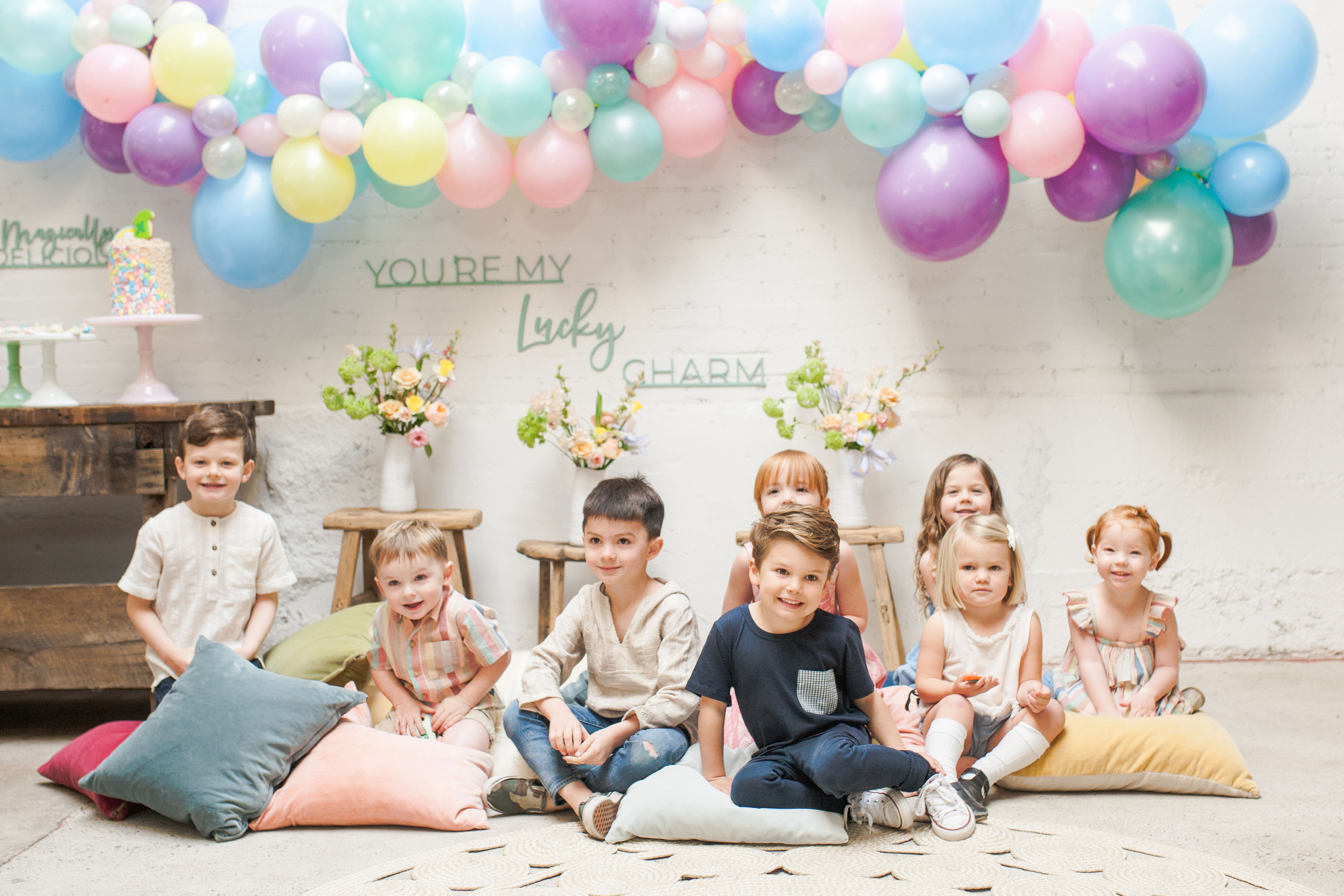 Aren't these girls the cutest?!  I want to be in this girl gang too!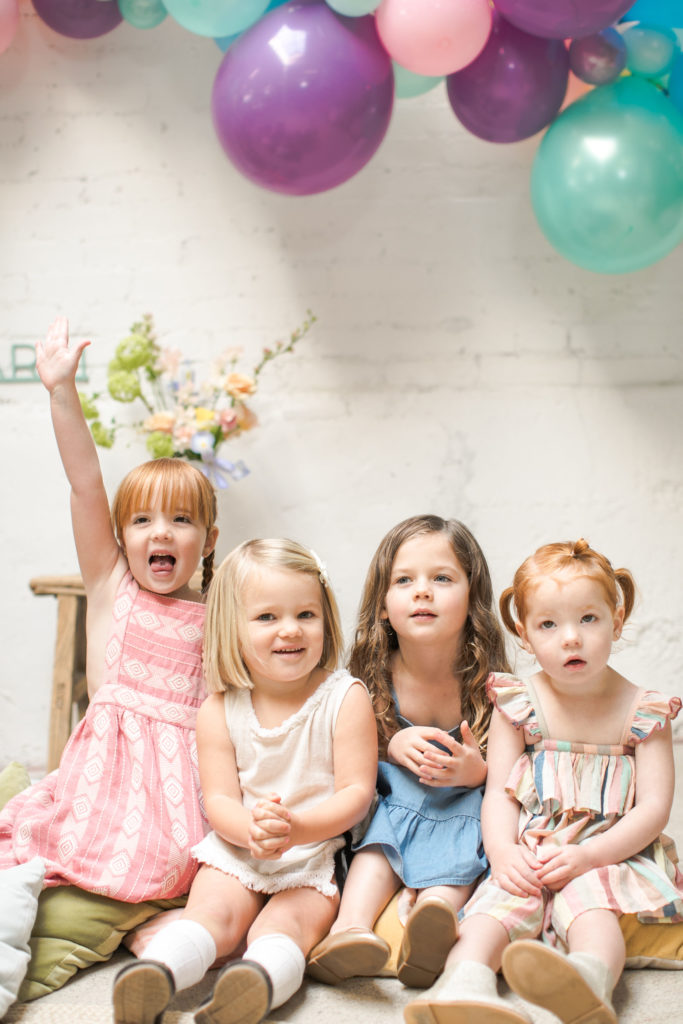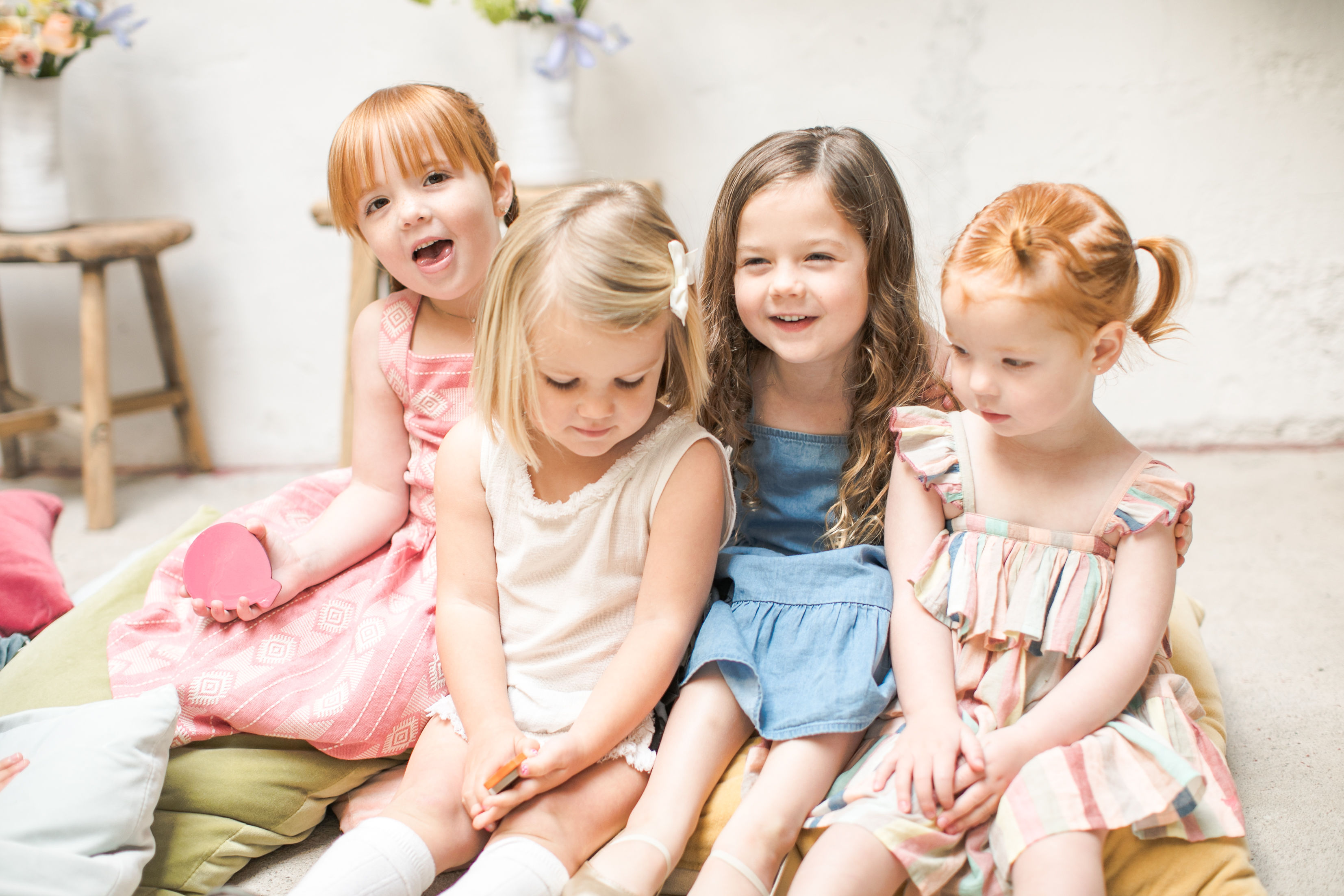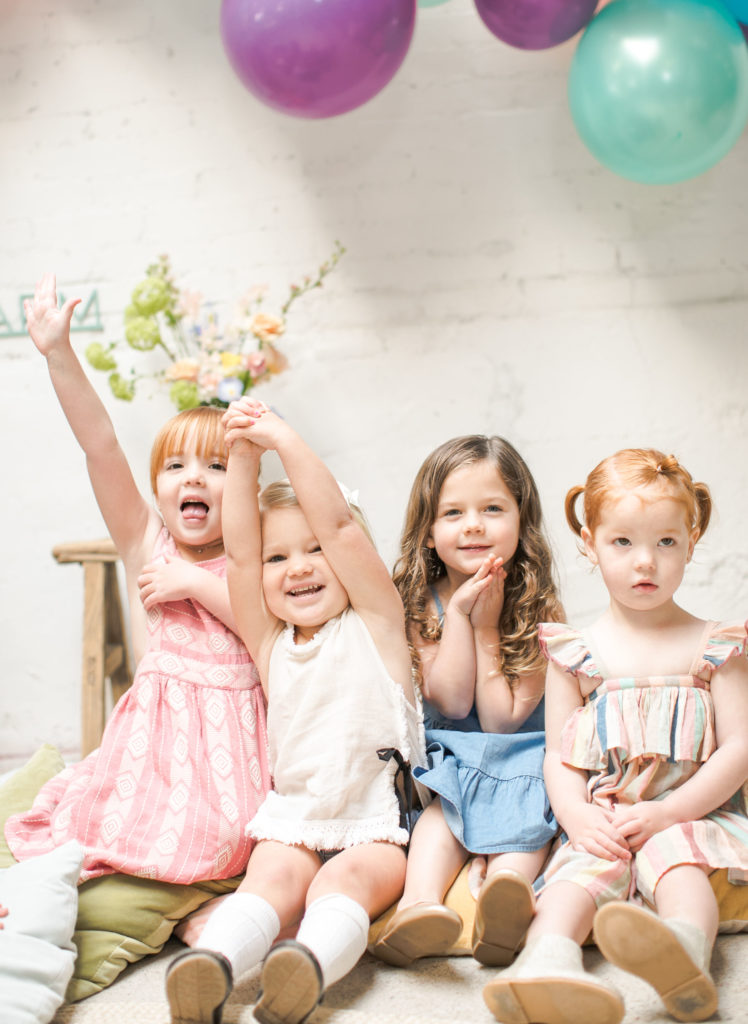 And now the cutie pie boys…  I can't believe how big they are getting!  But just as sweet – and mischievous – as ever…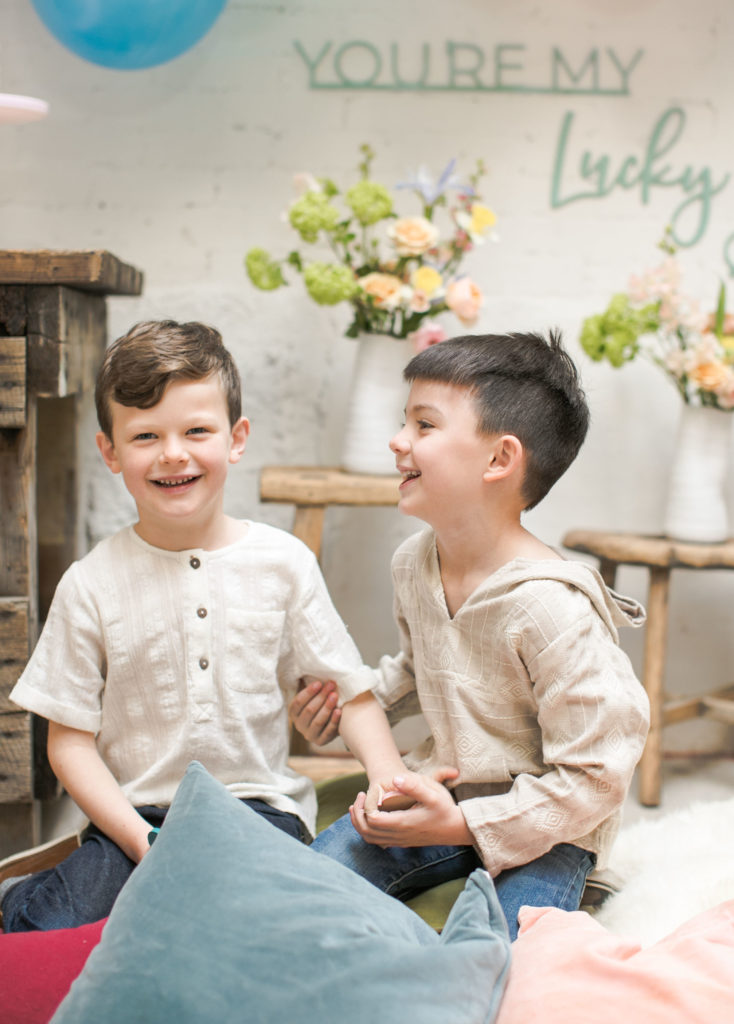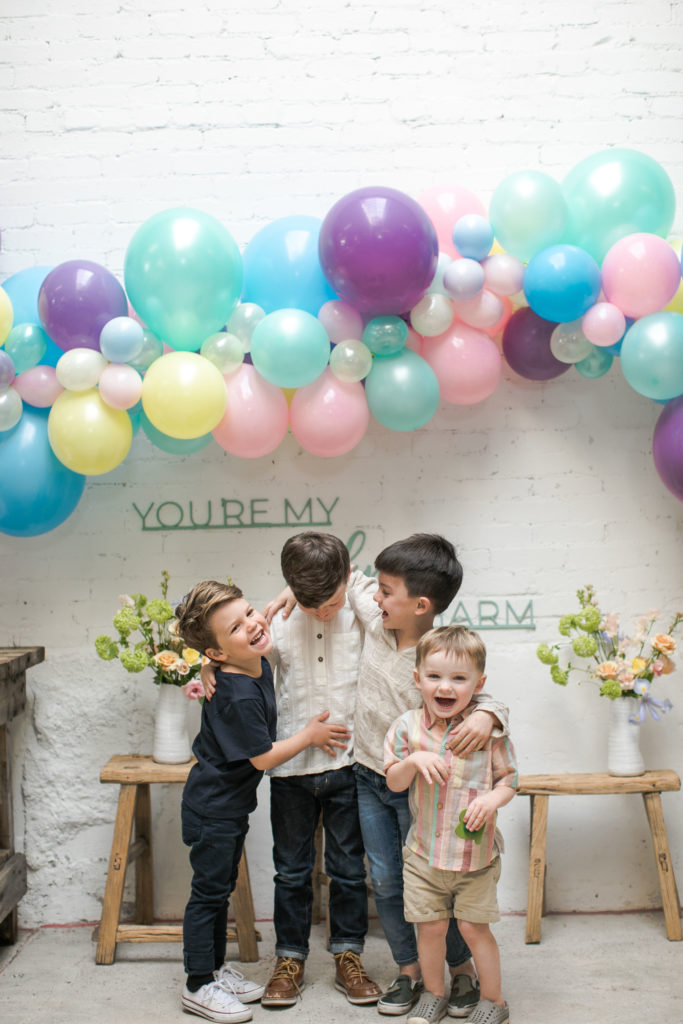 Now some buddy pics, and sibling pics… Because why wouldn't we?!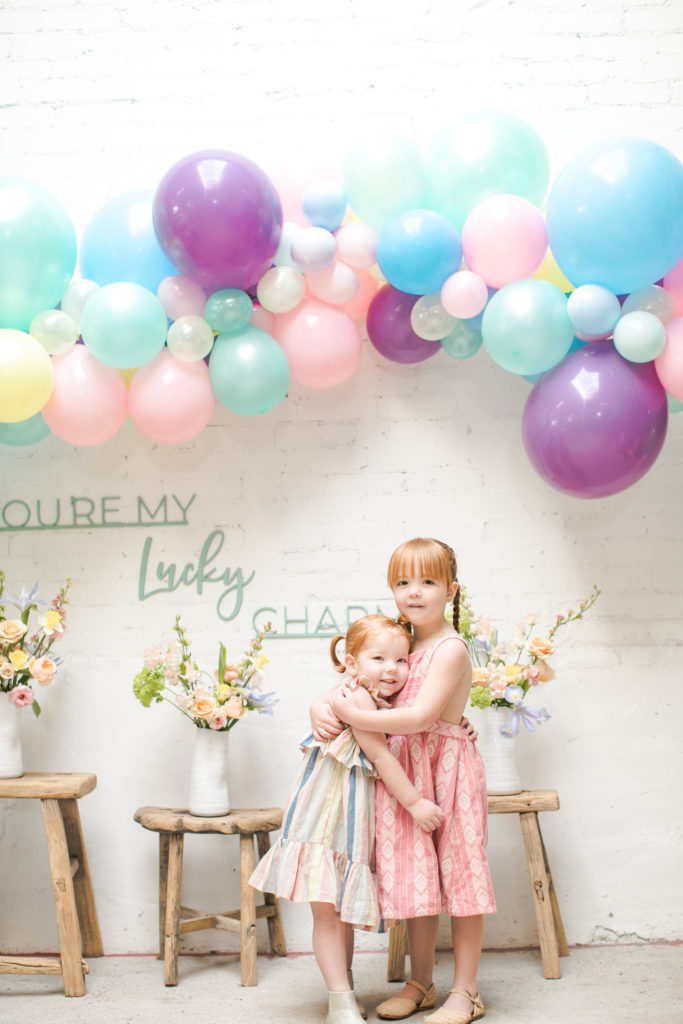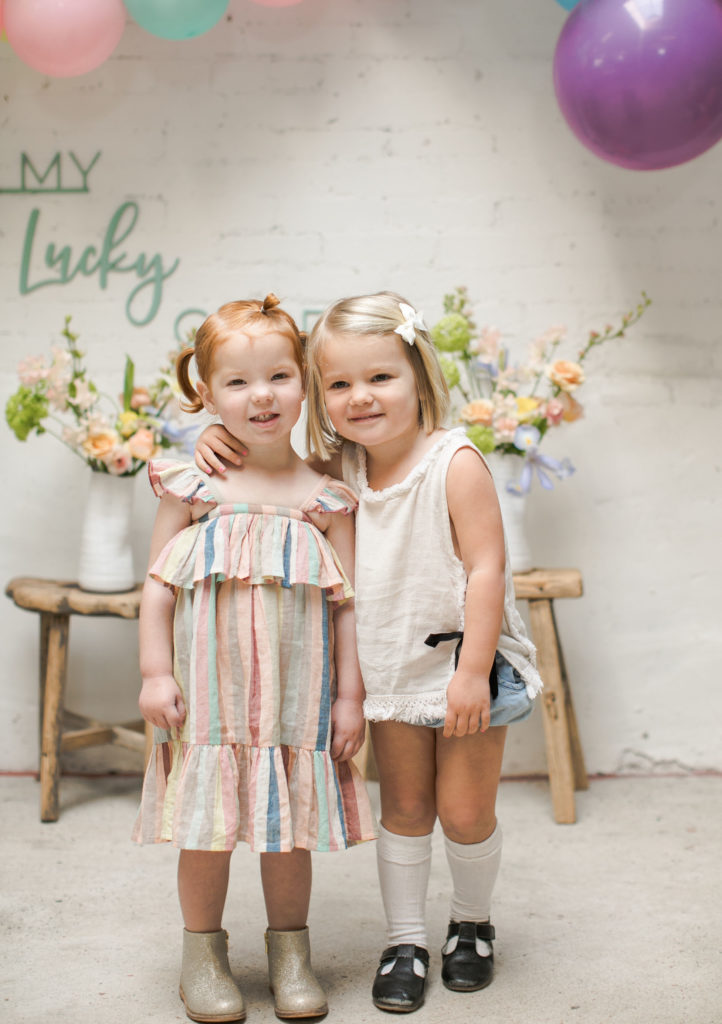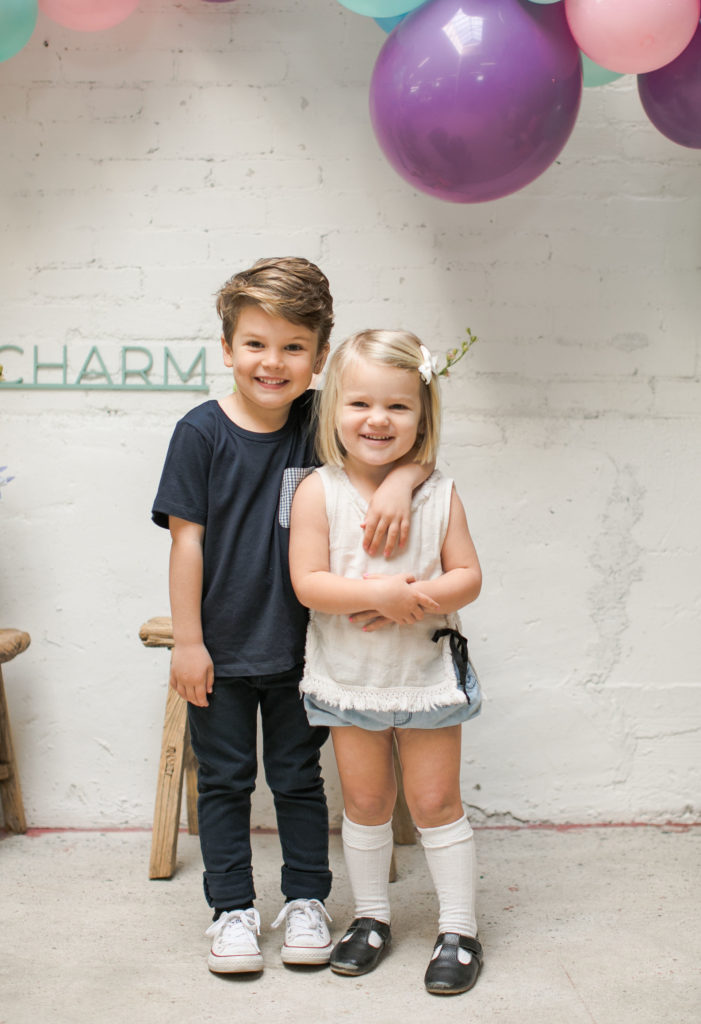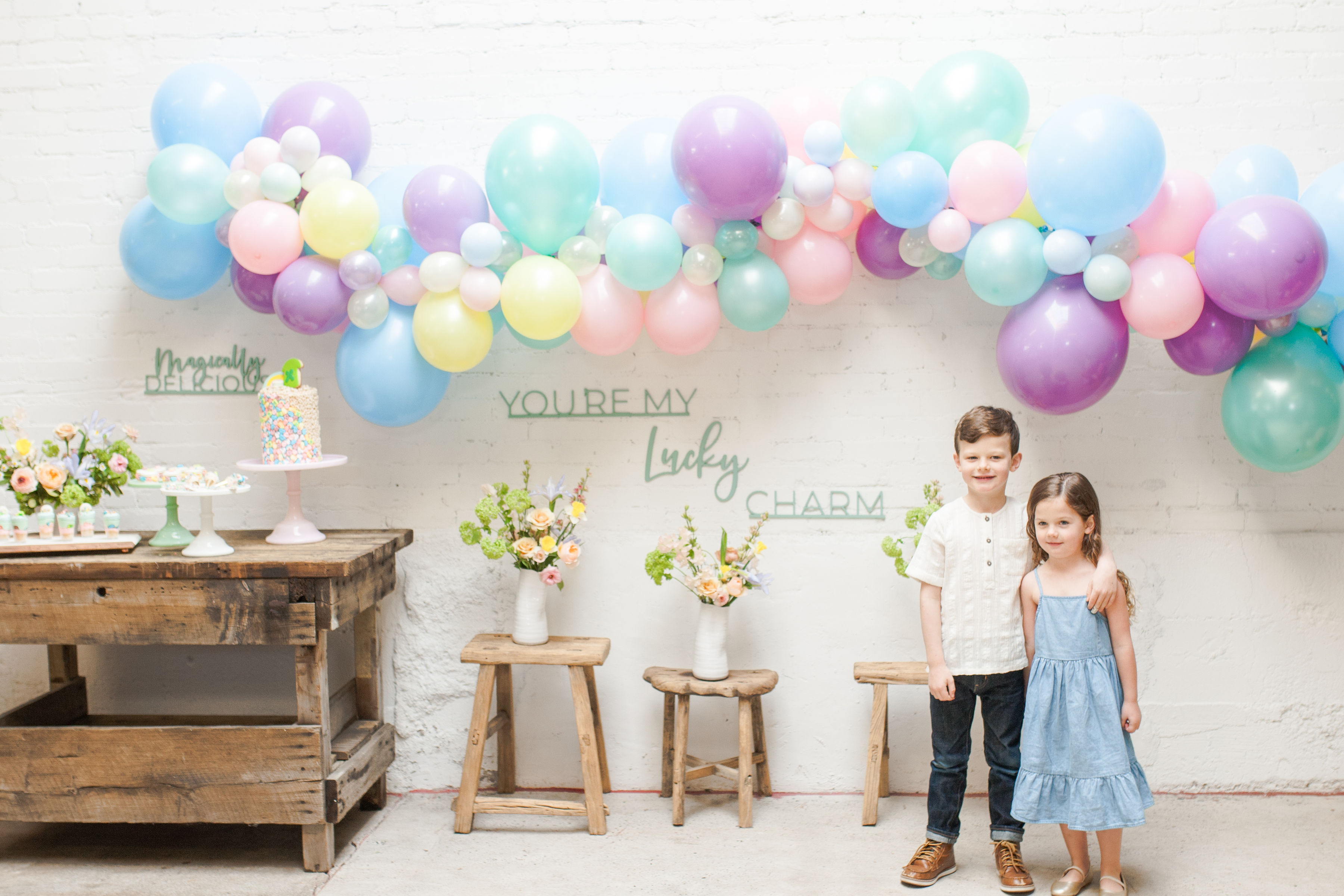 My two little loves right there!!

When you're throwing a Lucky Charms party, they make for great decor on your table… Until the kids actually get to the table and discover them…  Then they are no longer decor!  Ha!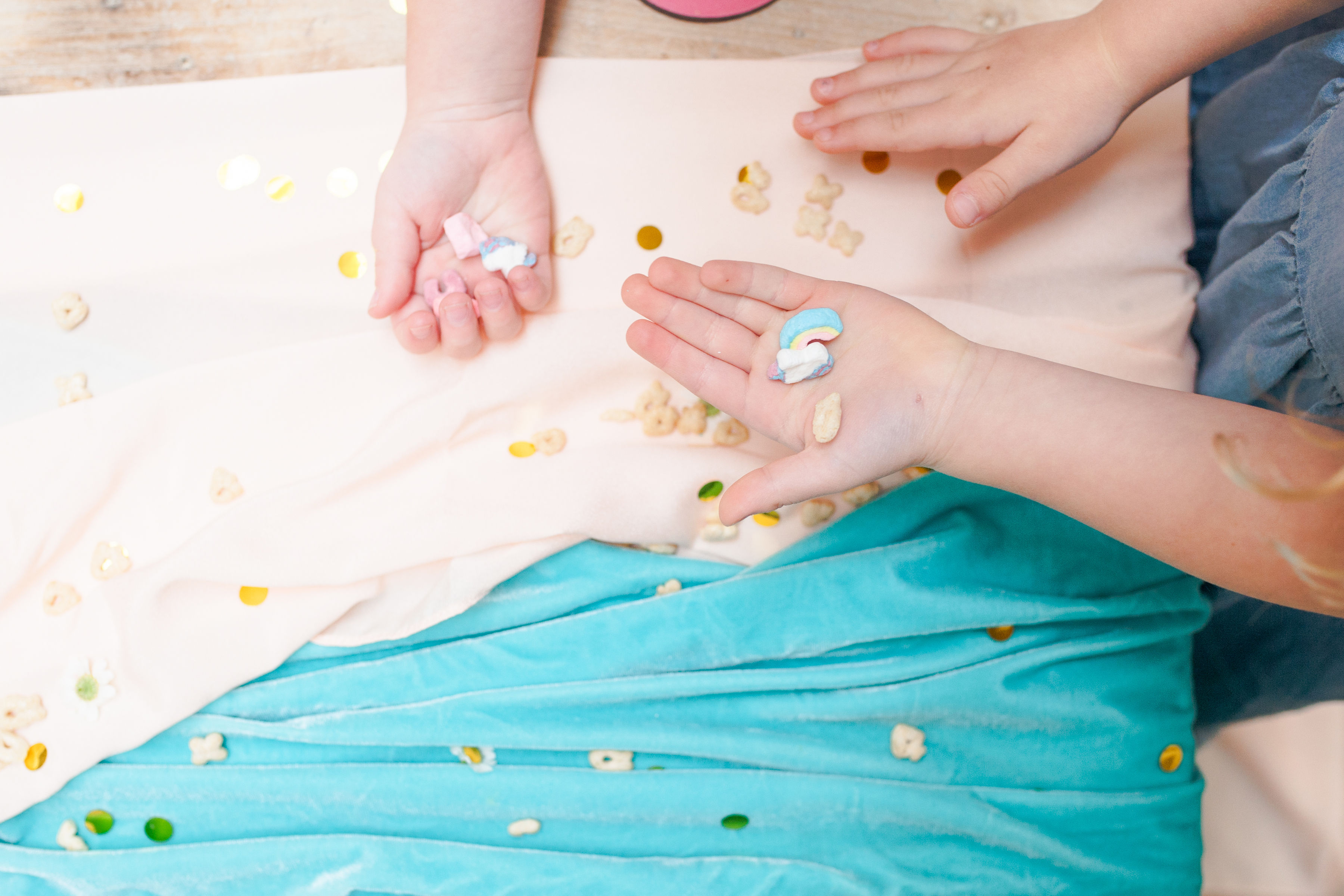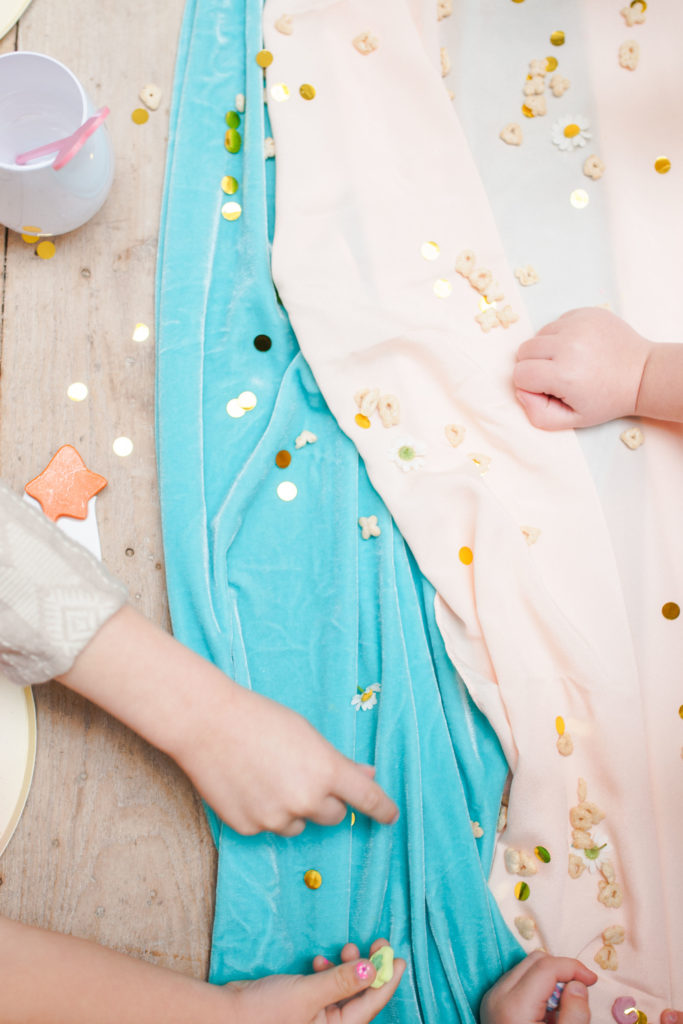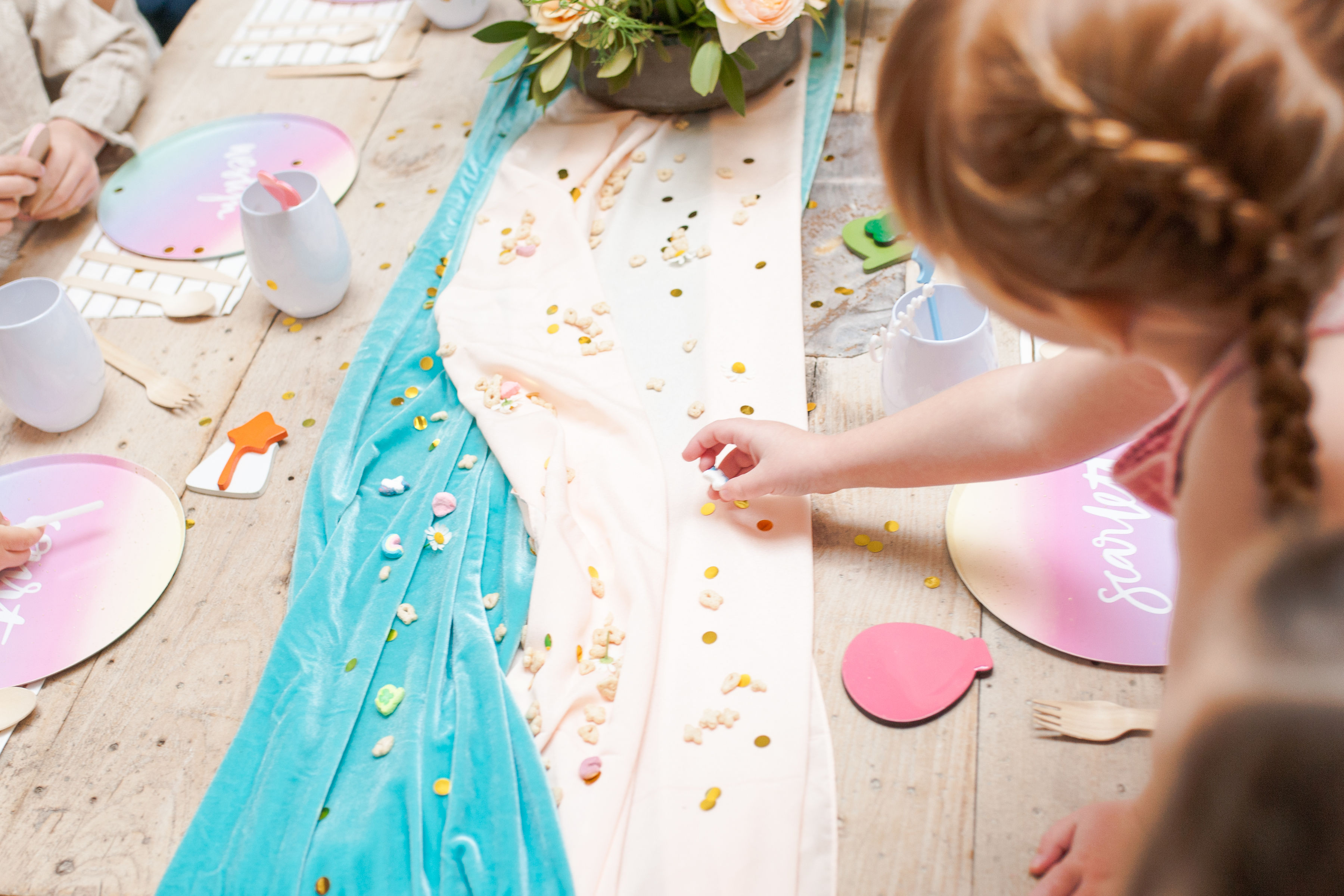 Gotta say, this is probably the most amazing part of this shoot… The desserts!  Sugar Crush Sweets does it again you guys!   Whenever we work with them they amaze us with their talent.  When I was planning this shoot I just knew to ask them to handle the desserts, and they didn't disappoint!  Can you even with that cake?!  The kids lost their s#%*!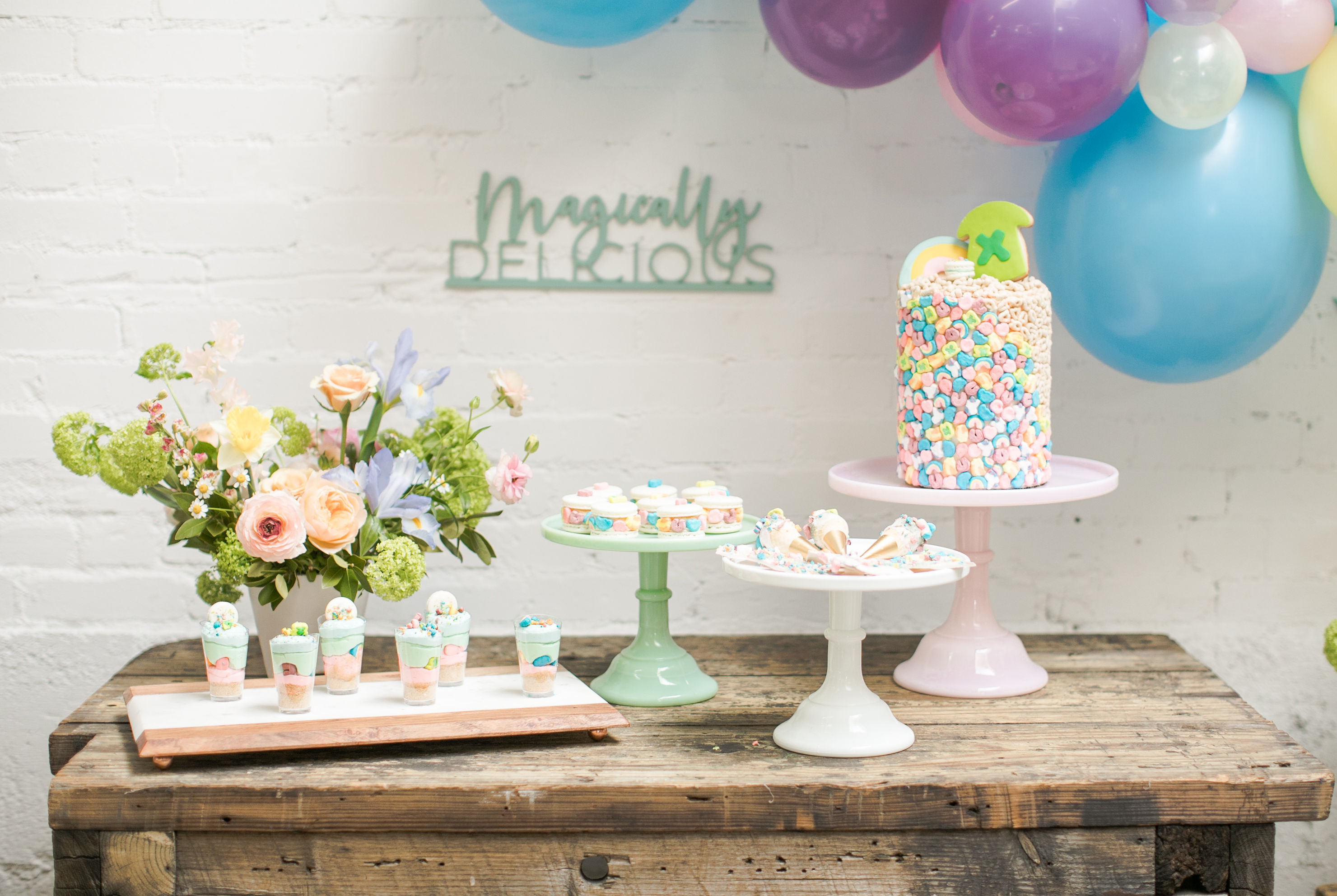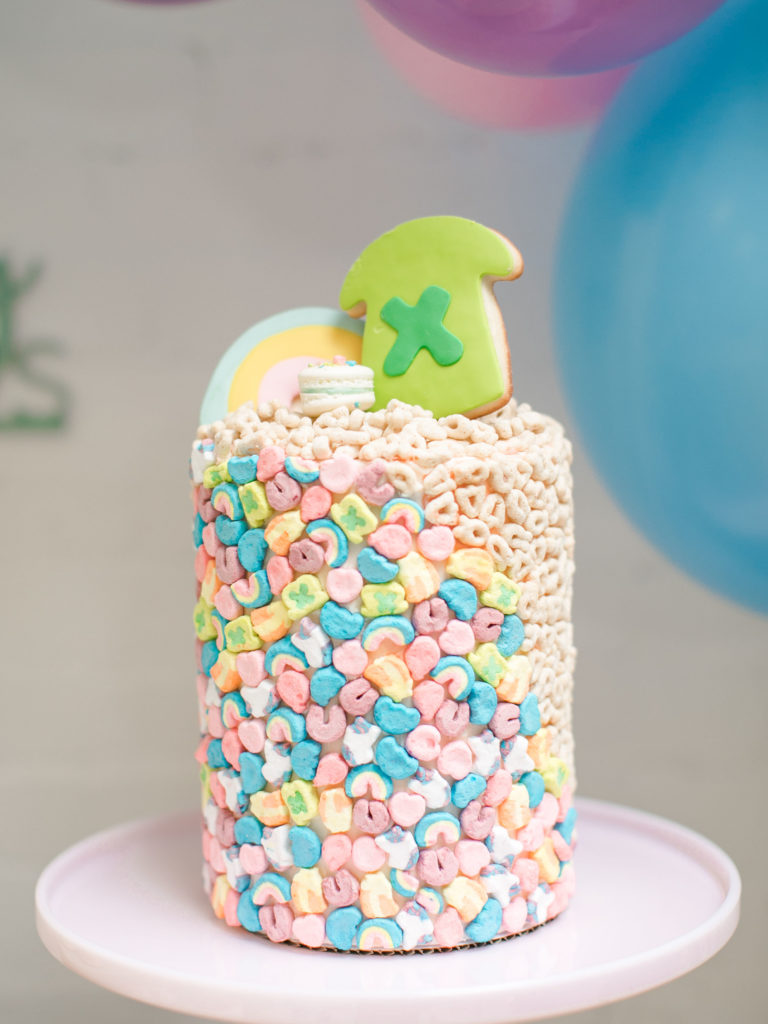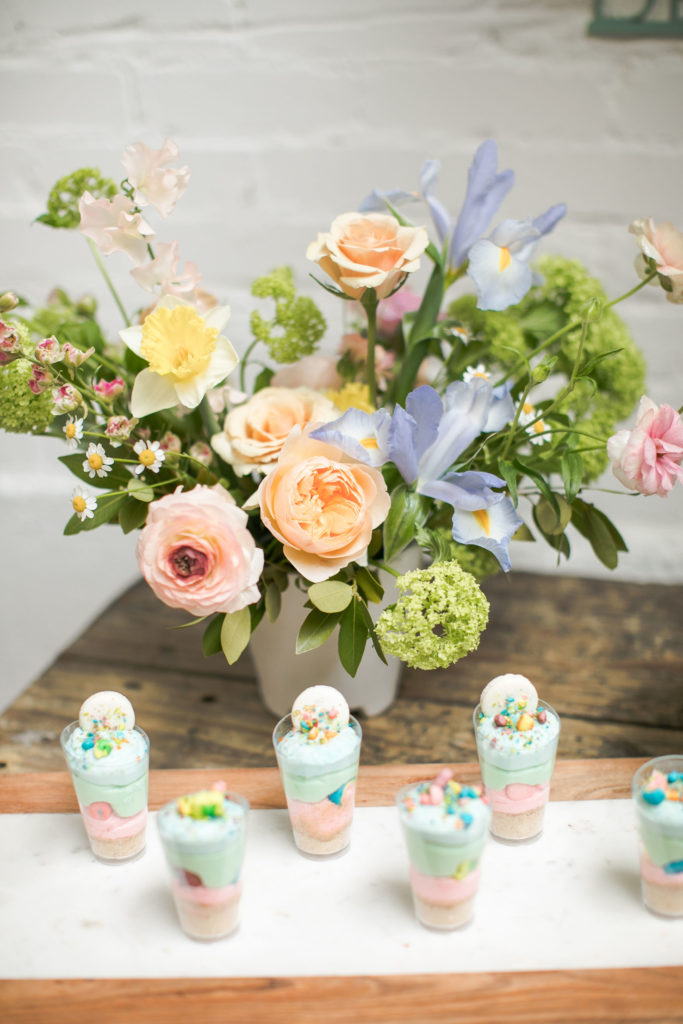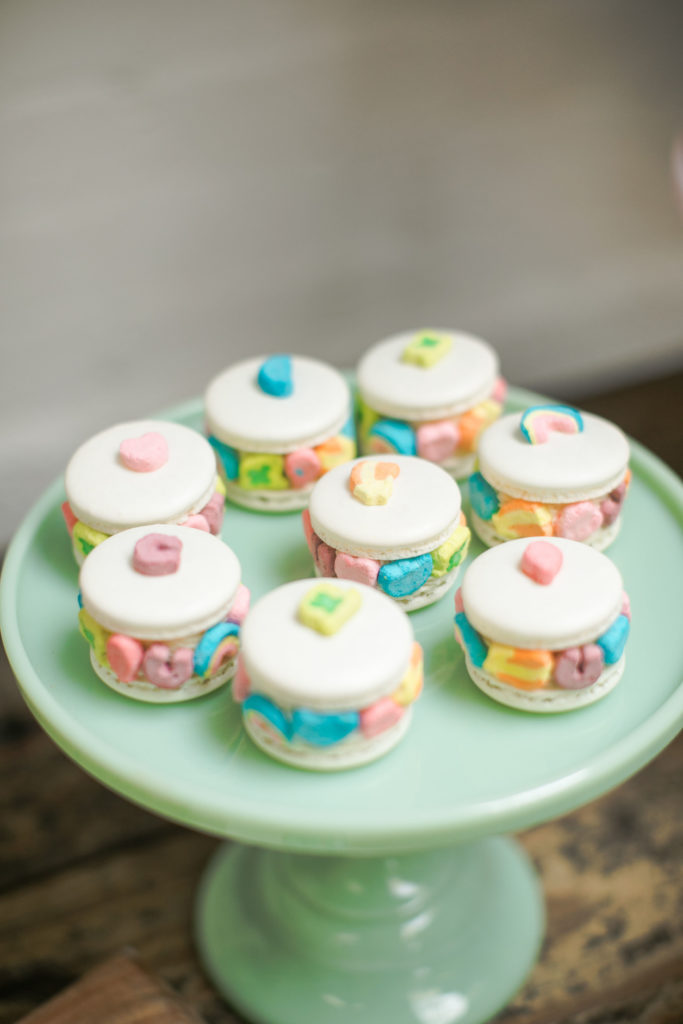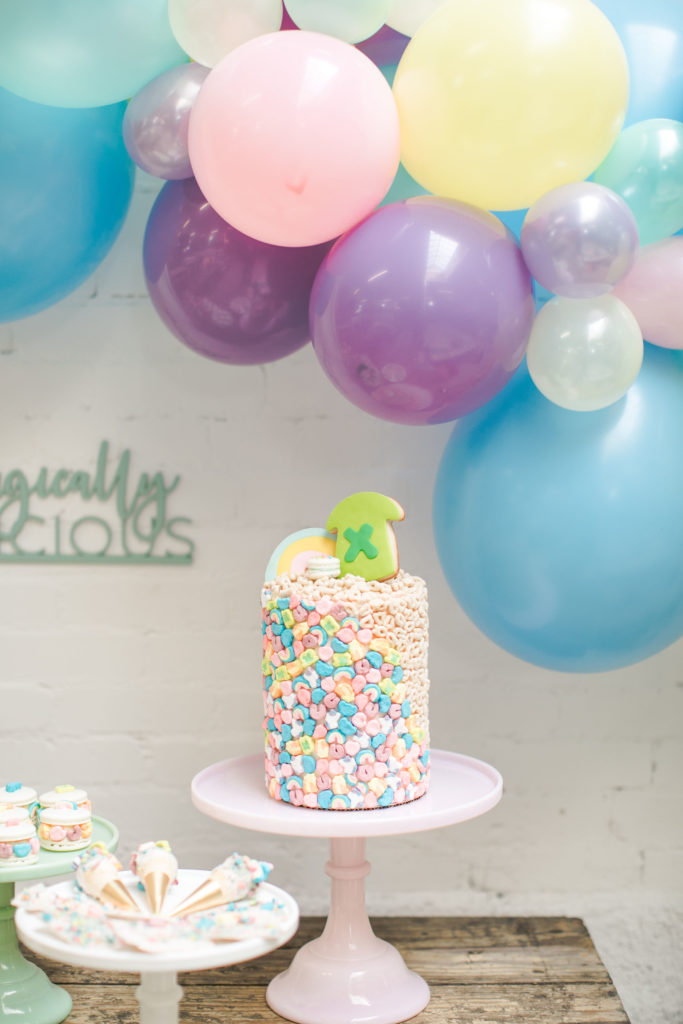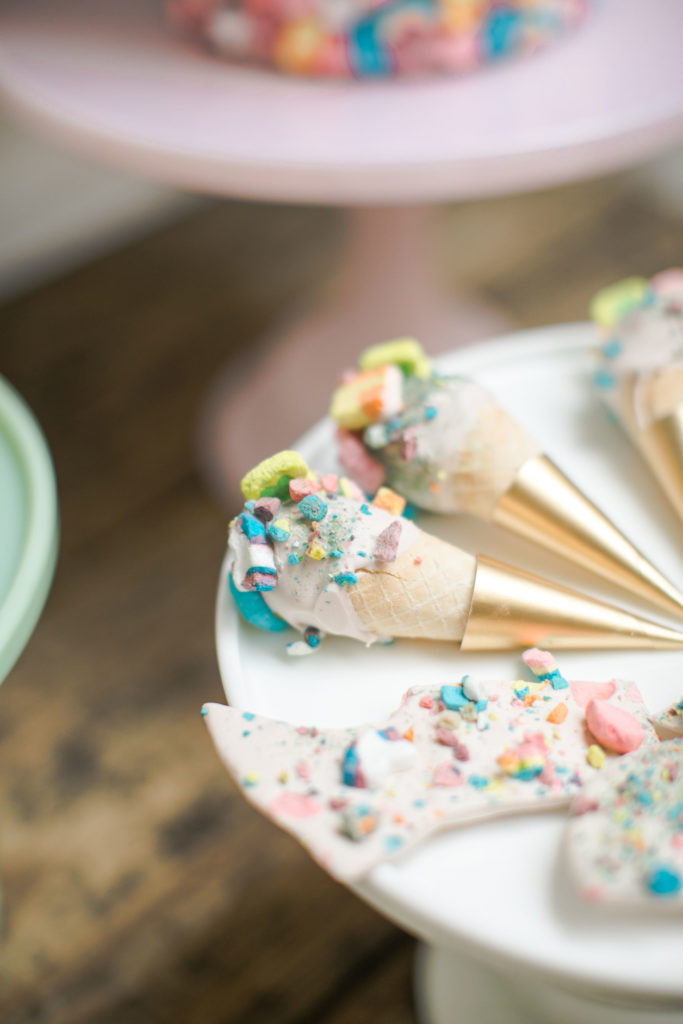 Makes me hungry just looking at them…  Wish I had them in my pantry for breakfast tomorrow…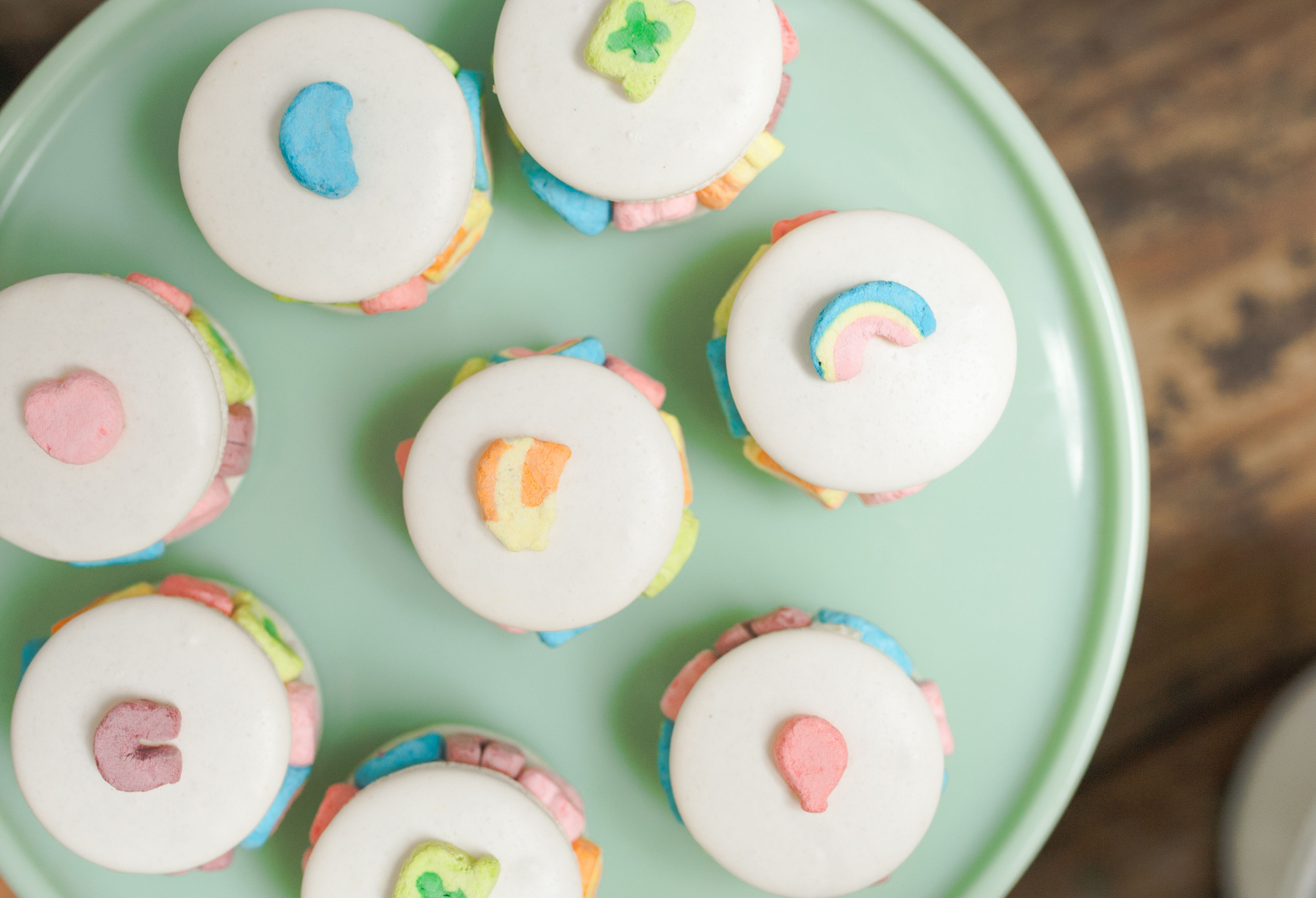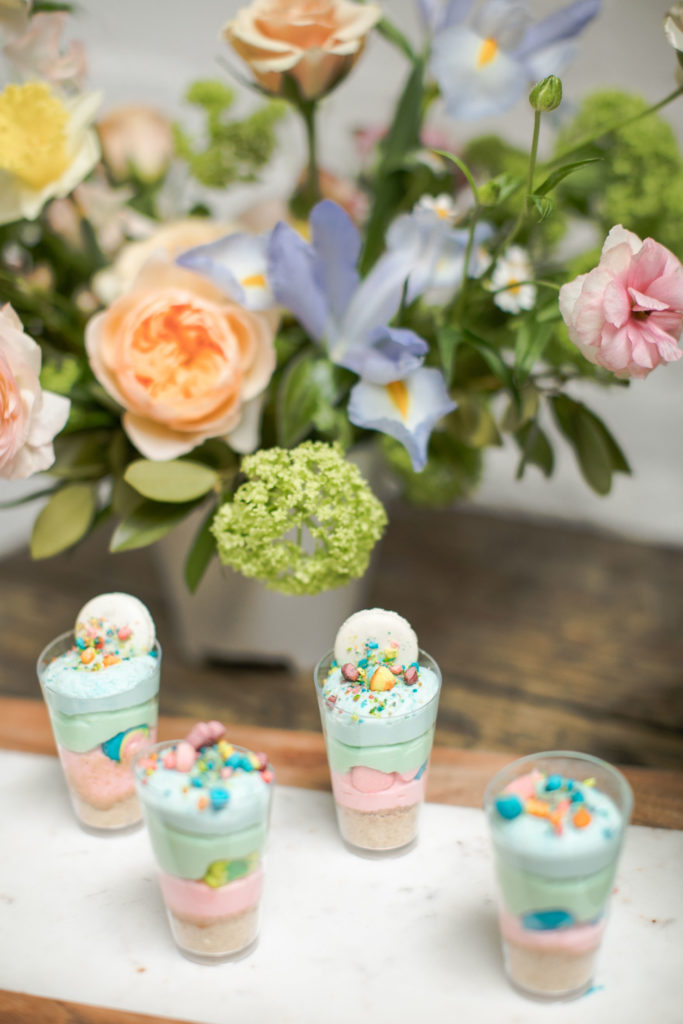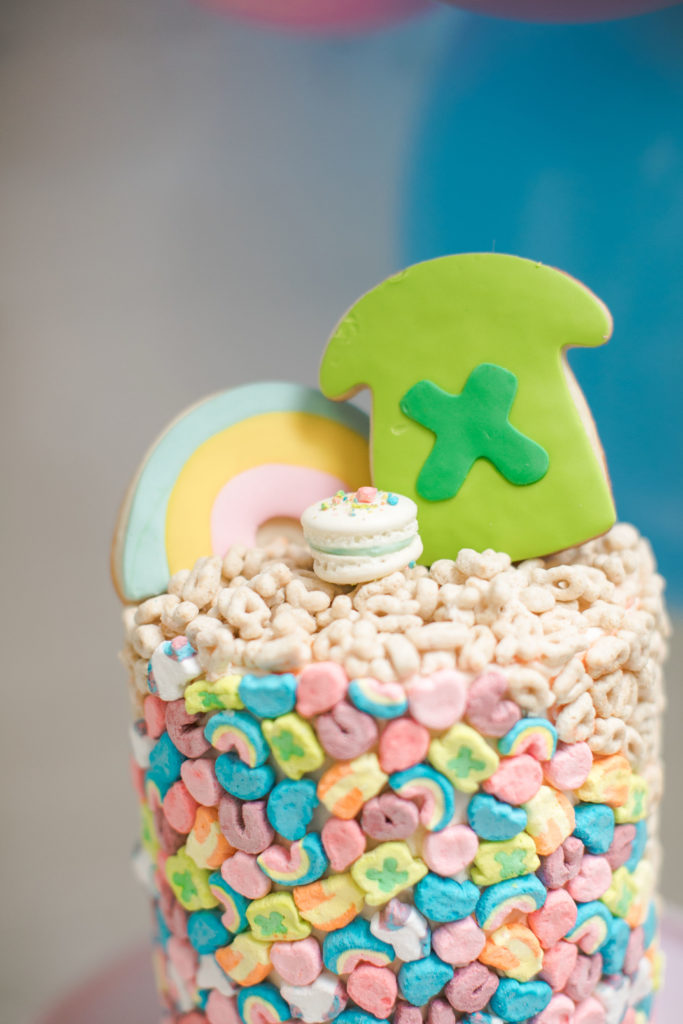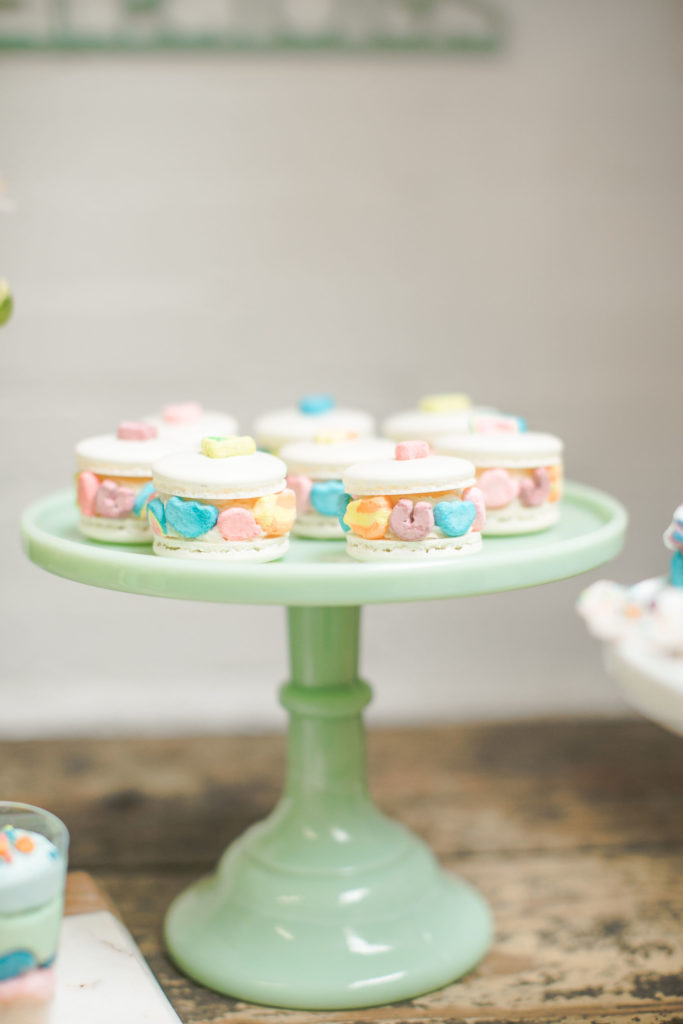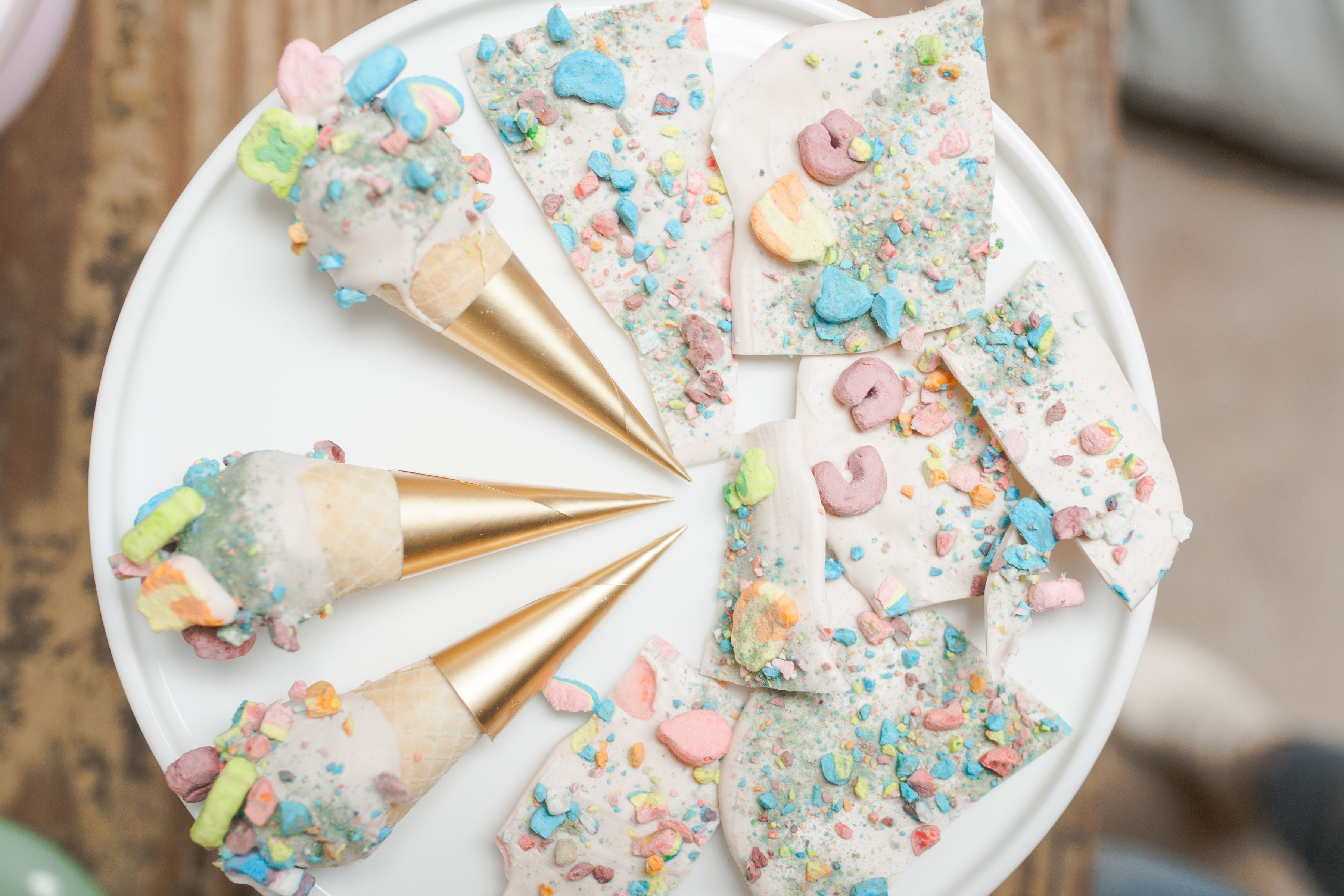 It was like animals at the zoo people…  They went pretty wild!!!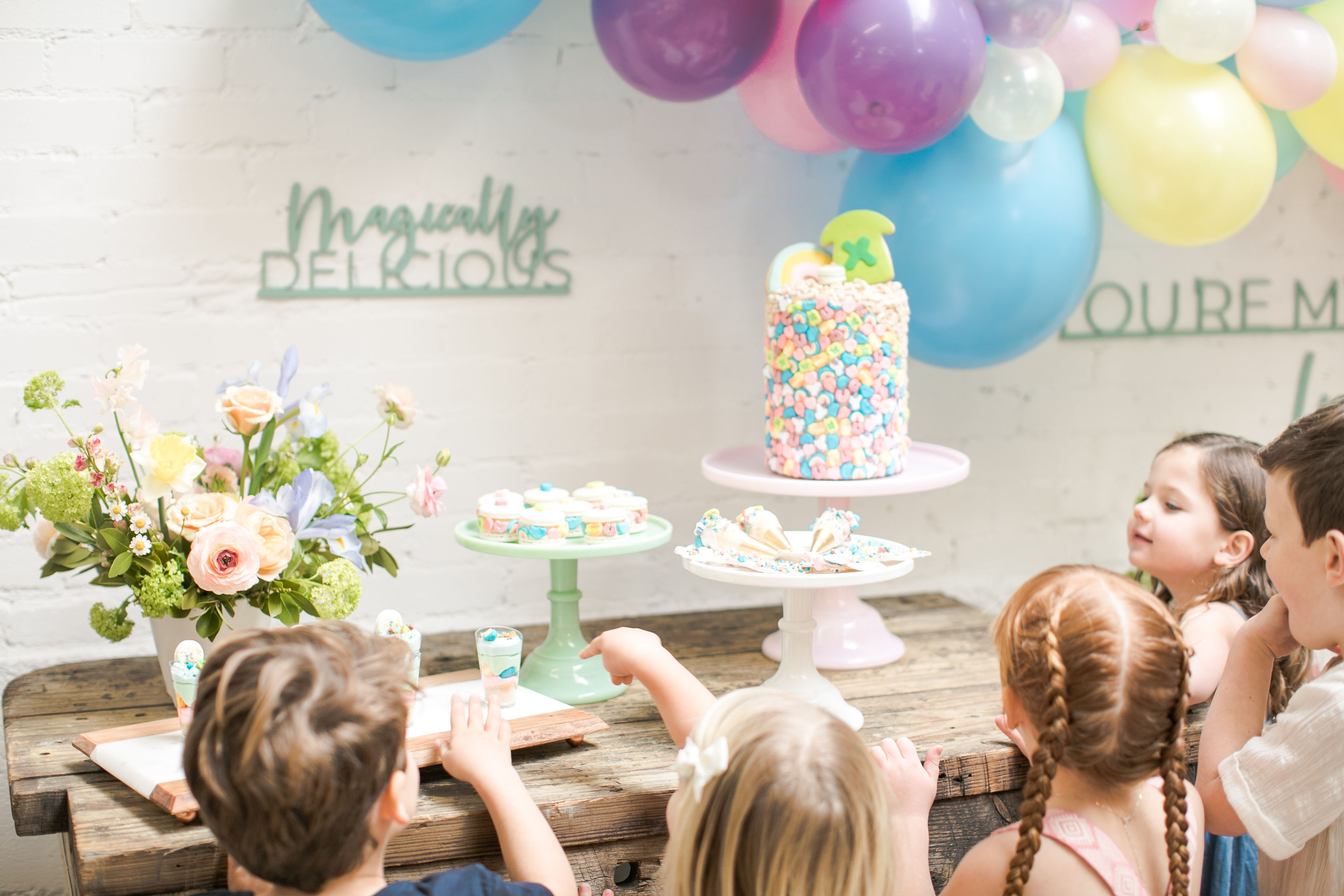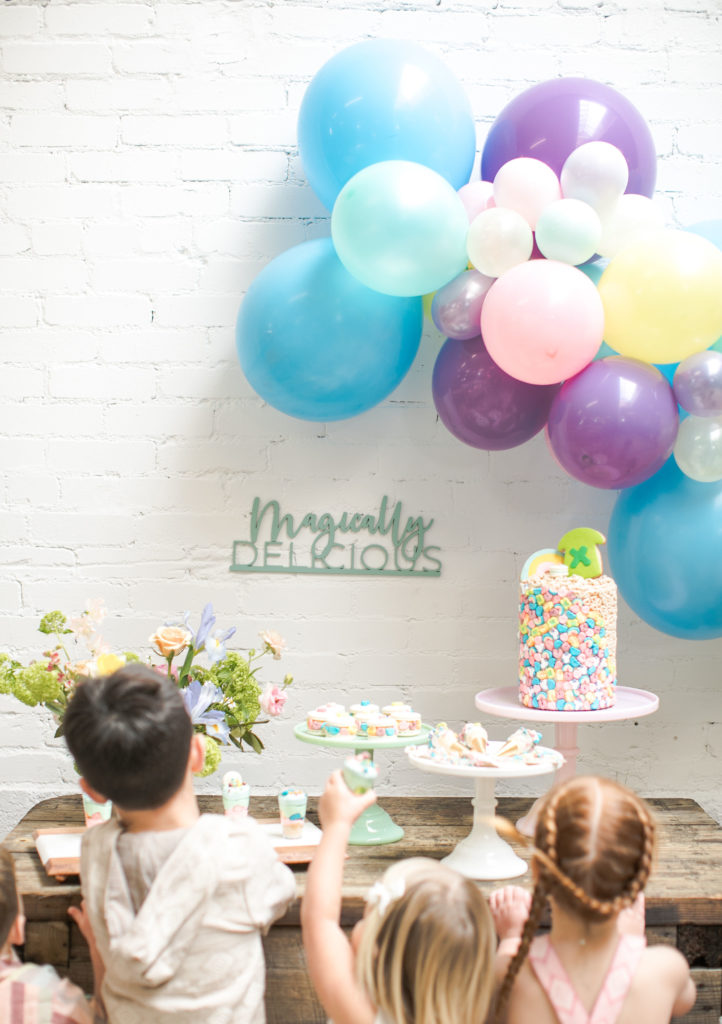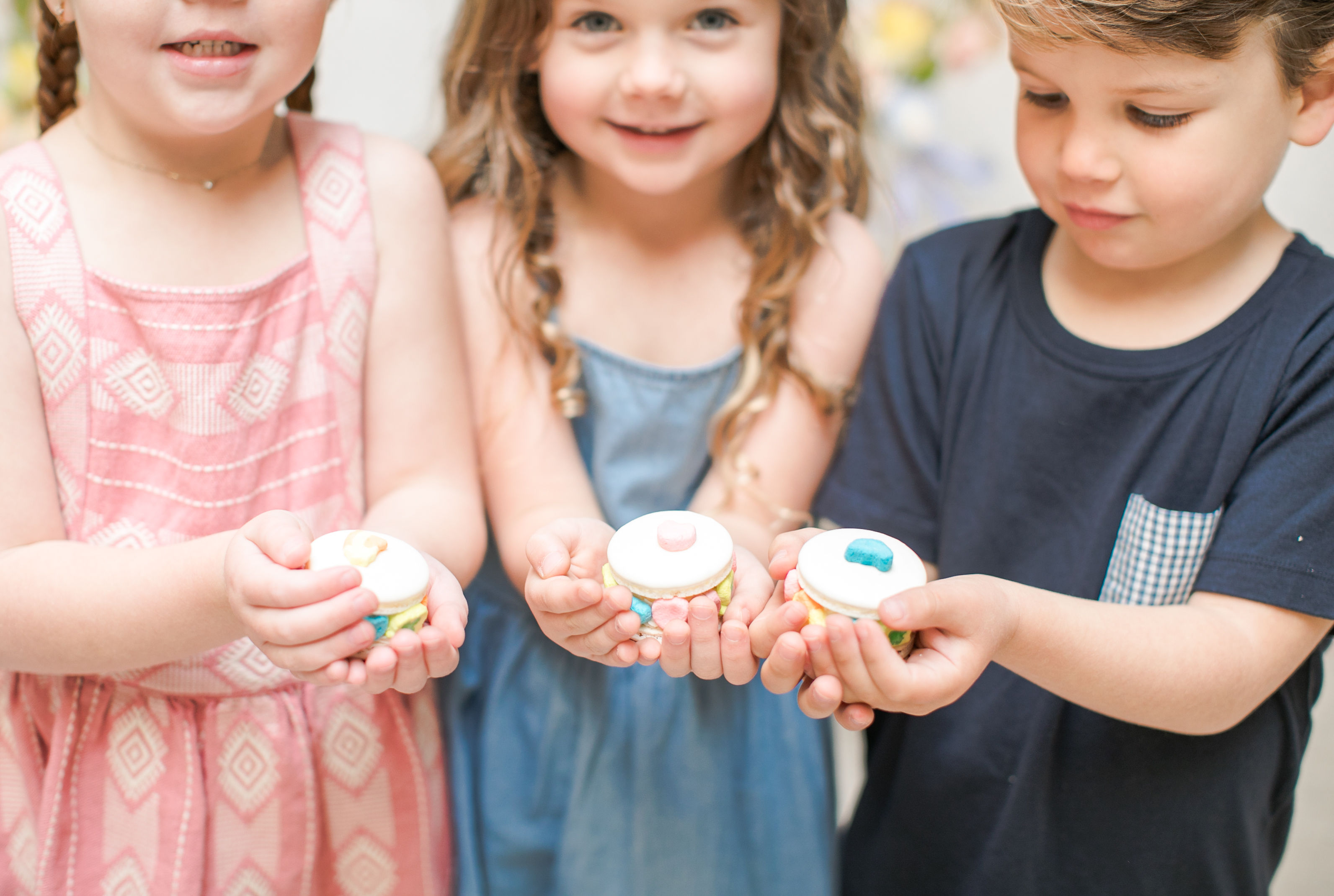 Not excited or happy at all…  Not at all…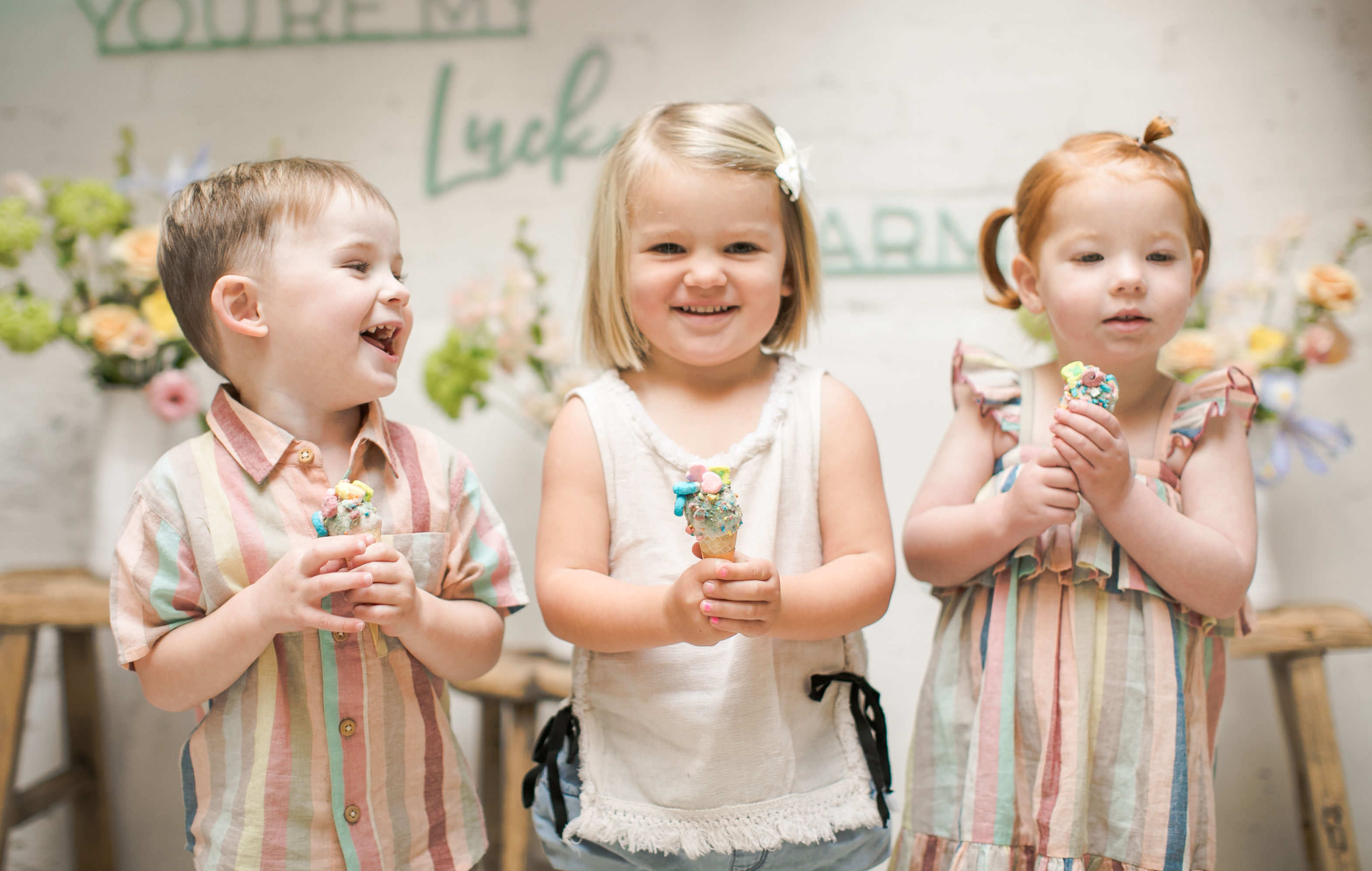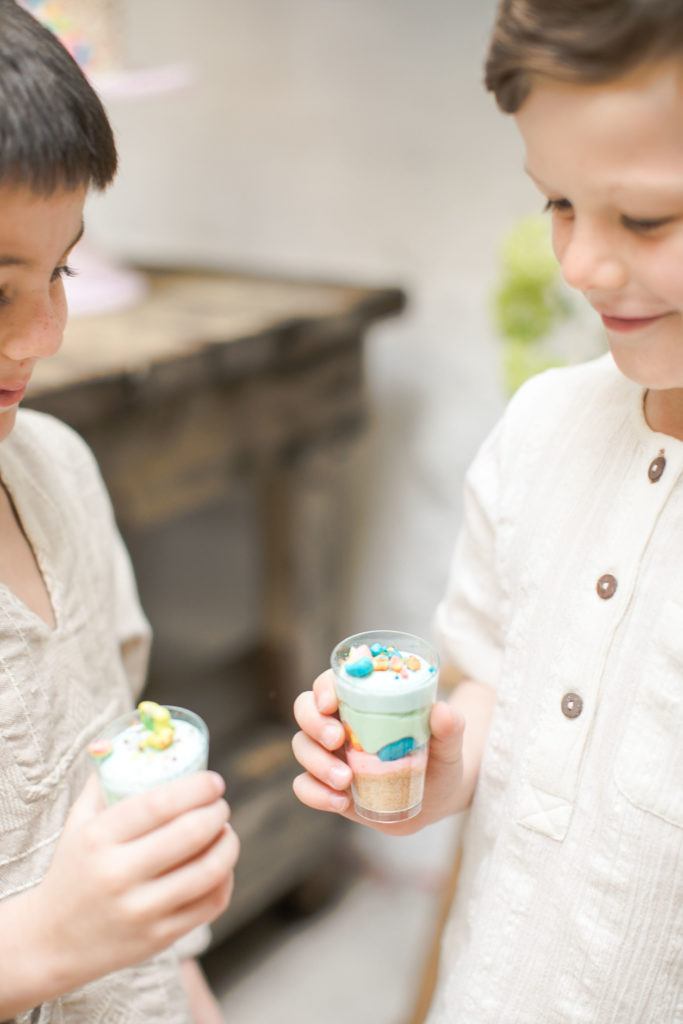 Cheers!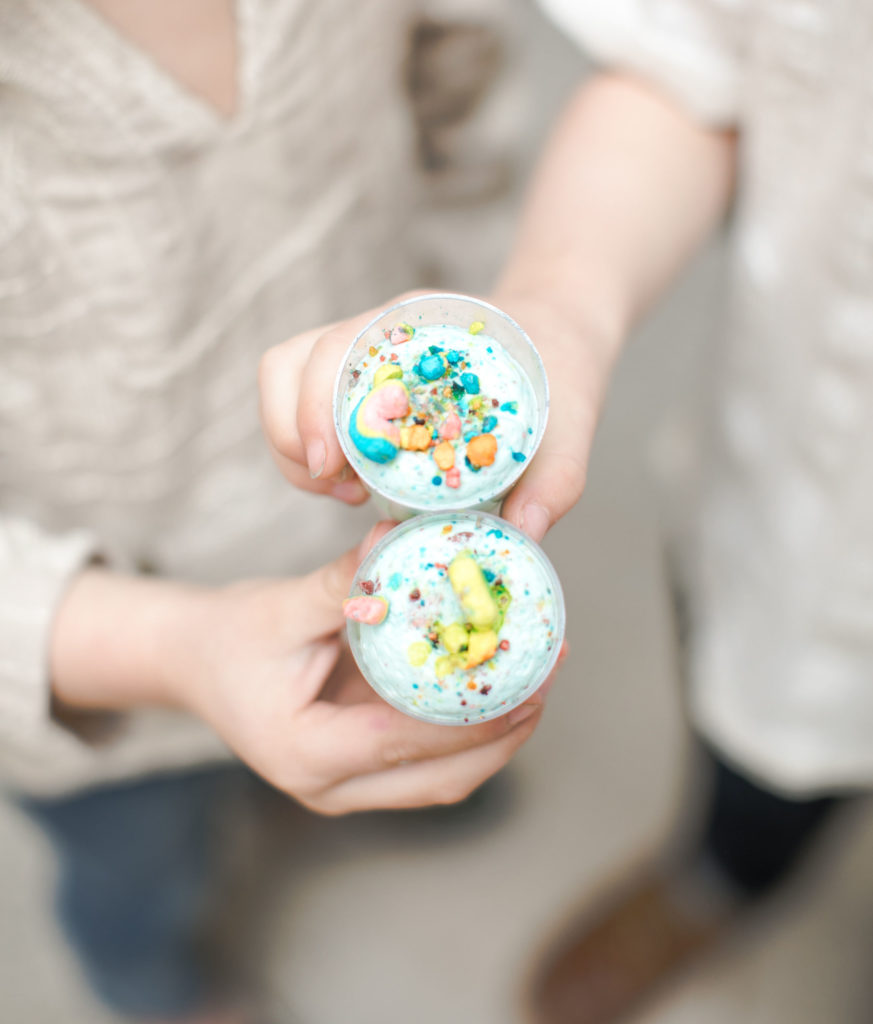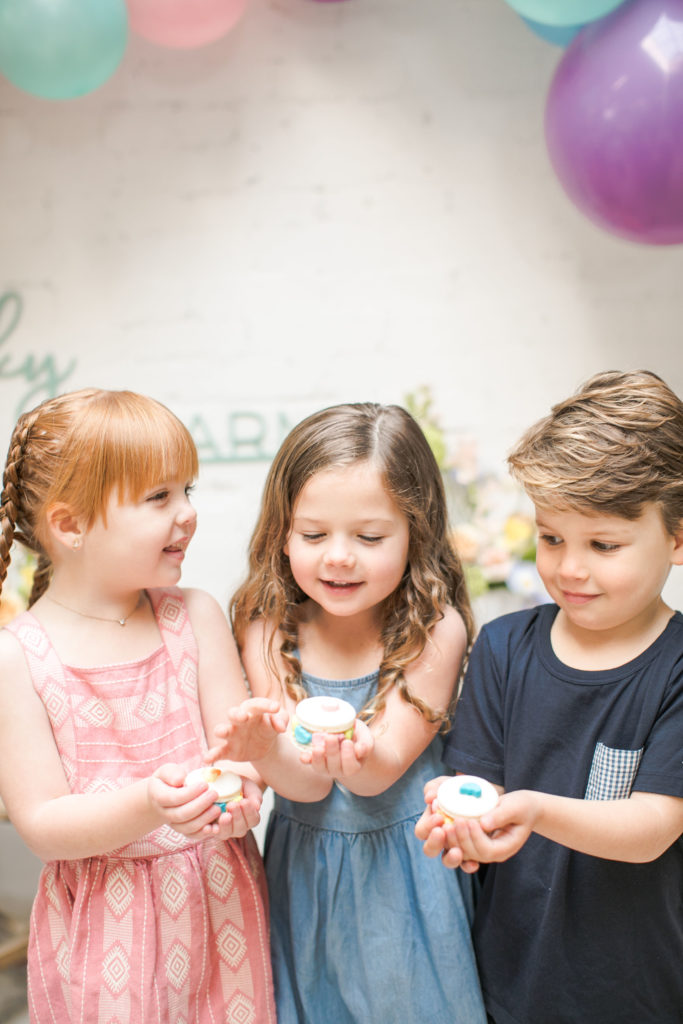 Now that's a party – a magically delicious party!!!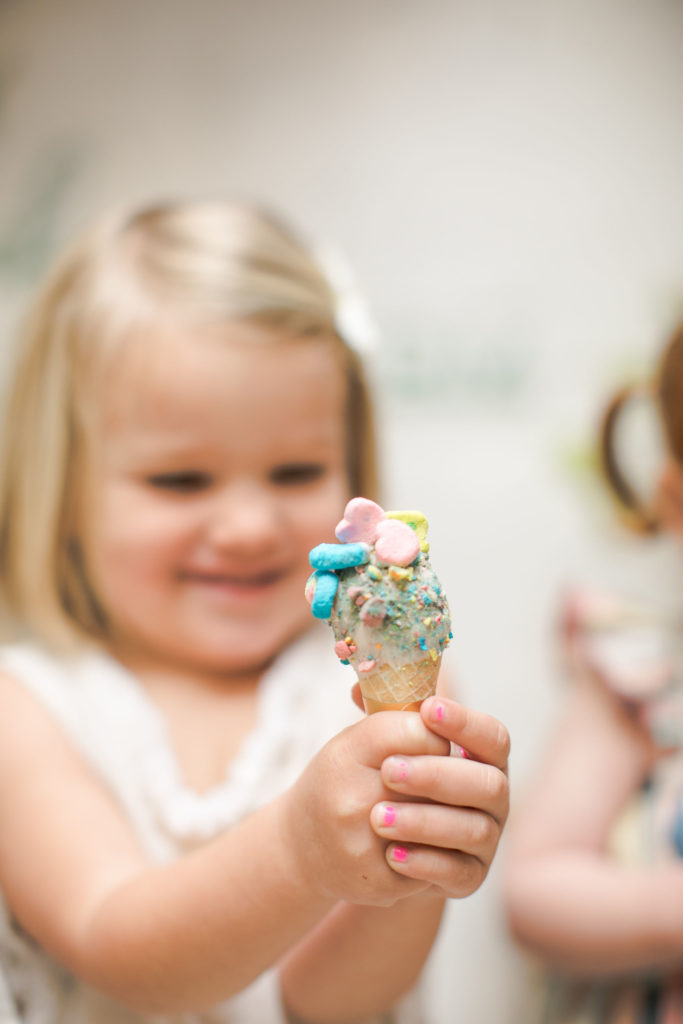 Hope you liked it and can throw a fun party for your kids this St. Patrick's Day – let's be honest, we know they'd be happy with a simple bowl of this stuff anyways!
xx
Jacquelyn