We are back at it with our 12 days of cocktails! Did you guys check out that pear vanilla margarita from last week? I sipped my way thru this past weekend with that baby. In case you missed it, click here to get the 1st three days. Part 2 is all about crowd control! Plus, an extra sweet one at the end! Hosting during the holidays can be hectic, every day during the holidays is crazy, so thinking ahead is the way to go. Serve these festive cocktails up in a pitcher, that you can make ahead of time. Then, the day of, just add ice if needed and your liquor. Garnish, and toast to the holidays!
---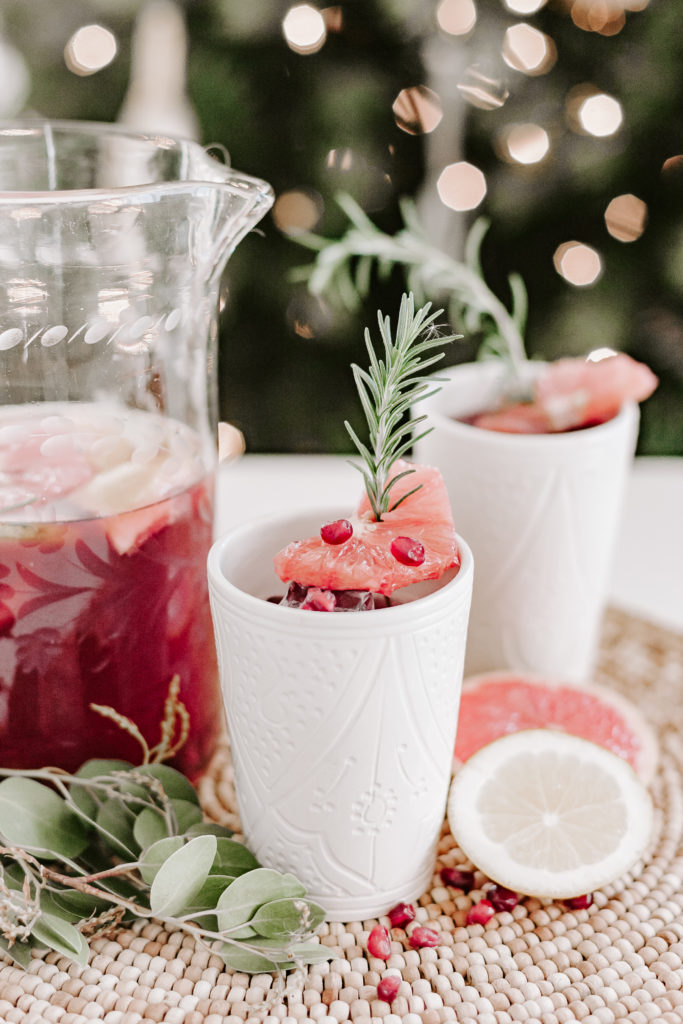 Day #4
CHRISTMAS POMEGRANATE PINEAPPLE SANGRIA
serves: 8
A festive crowd pleaser! This pomegranate, pineapple, and orange sangria is an absolute fun and festive drink for your holiday plans. Mix it all up in a pitcher to celebrate the holidays with friends and family!
W H A T   Y A   N E E D!
1 bottle dry red wine, chilled
1 cup chopped fresh pineapple
2/3 cup fresh pomegranate seeds
1 cup (250ml) pineapple juice
1 cup (250ml) cranberry juice
1 cup (250ml) orange juice
1 orange, peeled and thinly sliced
1 grapefruit, peeled and thinly sliced
1/3 cup orange liqueur
2 tablespoons honey
Ice
Club soda, for serving
Pomegranate seeds for garnish
B U S T   O U T:
Glassware
Pitcher
---
I N S T R U C T I O N S

In a large pitcher, stir together red wine, pineapple, pomegranates, pineapple juice, cranberry juice, orange juice, grapefruit slices, orange slices, orange liqueur, and honey. Cover and refrigerate until chilled, 1 to 2 hours, or overnight.
 Add ice to 8 glasses. Divide sangria mixture among glasses, top with club soda and garnish with rosemary, grapefruit, and pomegranates. Enjoy!
Remember you make this ahead of time! The longer it sits, the better!
---
---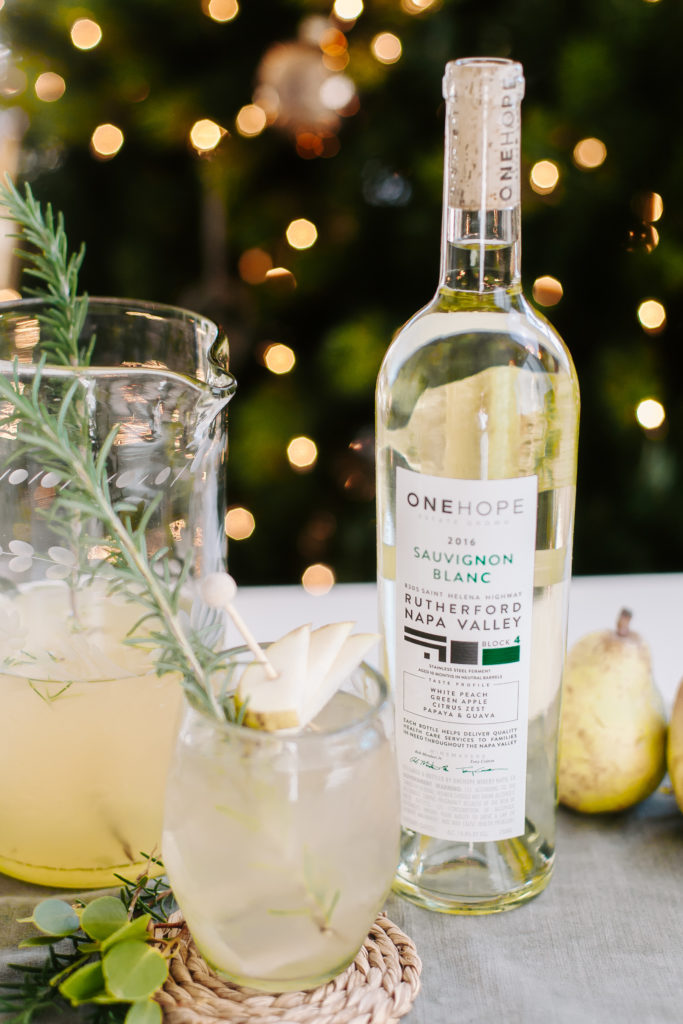 Day #5
WHITE WINE, RUM, AND PEAR CIDER
serves: 8
This cocktail is a refreshing pear cider with a tropical twist from One Hope Wine's Sauvignon Blanc. This is one of my favorite white wine! I'm a dedicated cabernet sauvignon drinker, but this will take me out of my little bubble! I love the tropical notes that it has! Anything that has pops of guava in it, gimmie, gimmie. The rum rounds out all the tropical flavor too, almost like your spending the holidays on a tropical island! If you can't find pear cider or pear juice, you can do apple cider!
W H A T   Y A   N E E D!
24 ounces dry white wine
12 ounces aged rum
12 ounces pear cider, or pear juice (in a bind, use apple cider)
6 ounces dry orange curaçao
3 ounces simple syrup
Ice
12 ounces chilled soda water, to taste
20 to 24 dashes orange bitters
4 pears, sliced for garnish
8 to 12 fresh rosemary sprigs, for garnish
B U S T   O U T:
Glassware
Pitcher
Saucepan

---
I N S T R U C T I O N S
Let's make the simple syrup 1st!
In a small saucepan, combine the cane sugar and water. Bring to a slow boil over medium-high heat and then lower the heat to a slow simmer, until sugar is dissolved. Remove from heat and let cool completely.
In a large pitcher, combine the white wine, rum, apple cider, dry curaçao, and simple syrup. Stir until incorporated and chill in the refrigerator until you're ready to enjoy. You can make this portion of the cocktail a day ahead and store it in the refrigerator; just give the mixture a good stir before serving.
Let's serve it up!
Fill your pitcher with ice and add the chilled cocktail mixture. Quickly top with the soda water, taste for balance, and give the mix a gentle stir. Fill your cocktail glasses with ice; add the finished white wine, rum, and pear cider cocktail; and garnish with apple slices and rosemary sprigs.
---
---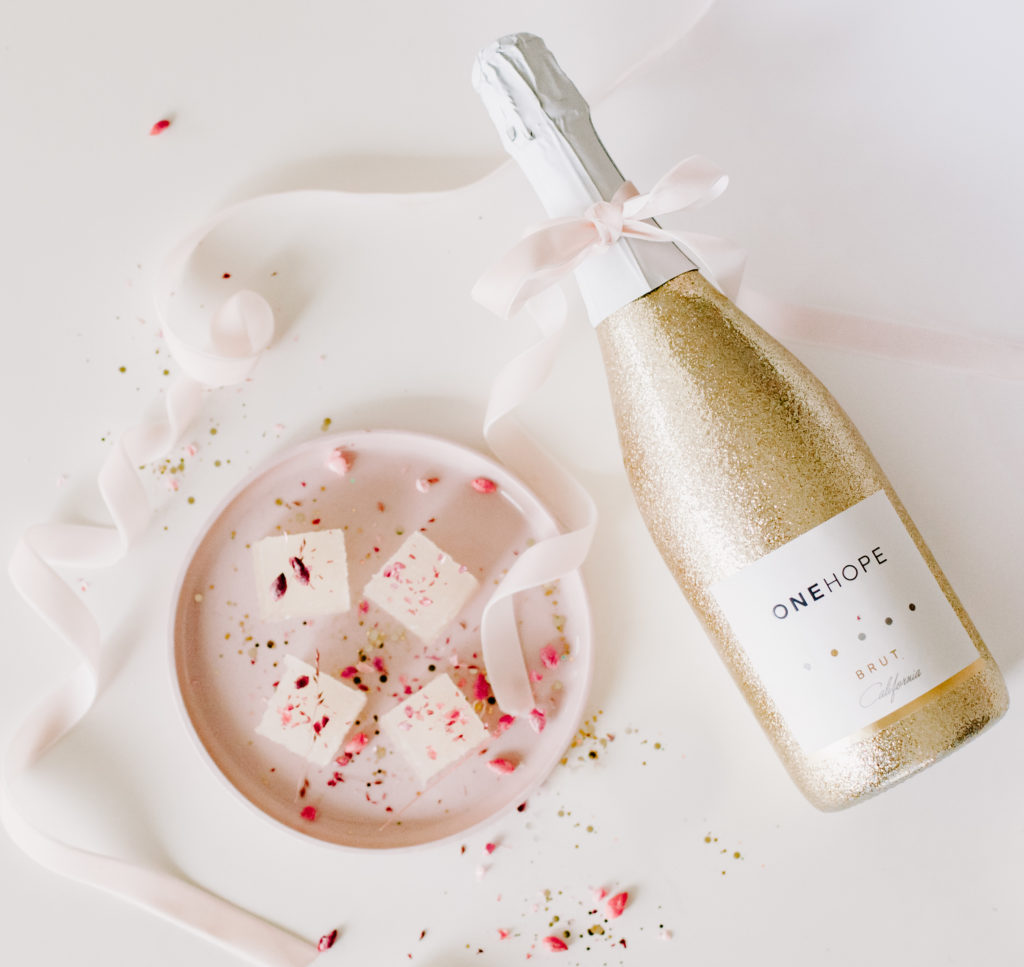 Day #6
CHAMPAGNE SQUARES
serves: 18 squares
This fun little squares are a party in your mouth, all in one bite! A great idea for after Christmas dinner, and of course even New Years Eve! I love that you can make these several days ahead, and store in your freezer and pop out when you're ready to serve! A sweet little treat for the end of the night.
W H A T   Y A   N E E D!
8 ounces Champagne or Cava
4 ounces Gin
2 ounces freshly squeezed lemon juice
2 ounces Simple Syrup
2 packages Knox gelatin
Edible stars for garnishing (optional)
B U S T   O U T:
loaf pan
medium saucepan
spatula
whisk
---
I N S T R U C T I O N S
Combine the simple syrup and lemon juice in a cocktail shaker filled with ice. Shake well, then pour into a medium saucepan and sprinkle the gelatin on top. Leave the gelatin to soak for two minutes, then heat over very low heat, constantly stirring with a whisk, until the gelatin is fully dissolved. Use those muscles to get all the lumps out. This will take about 5 minutes or so.
Remove from heat and add both the gin and Champagne, stirring well. Pour into a very lightly greased loaf pan and chill until fully set, best to do this overnight.
Turn out the set gelatin onto parchment paper, then slice with a thin knife into rectangles or squares. You could also use small cookie cutters to create shapes like hearts, circles, or even holiday shapes.
Garnish with edible stars! Serve chilled! I served mine with some dried roses to add that fun Beijos pink; we love so much! I like how it adds a festive holiday color.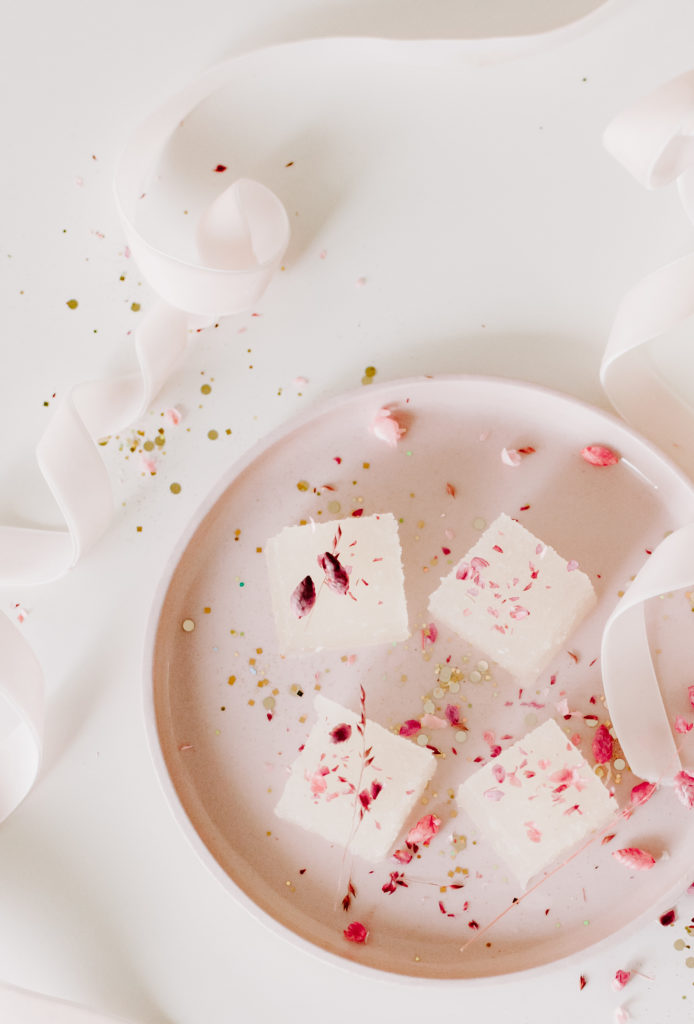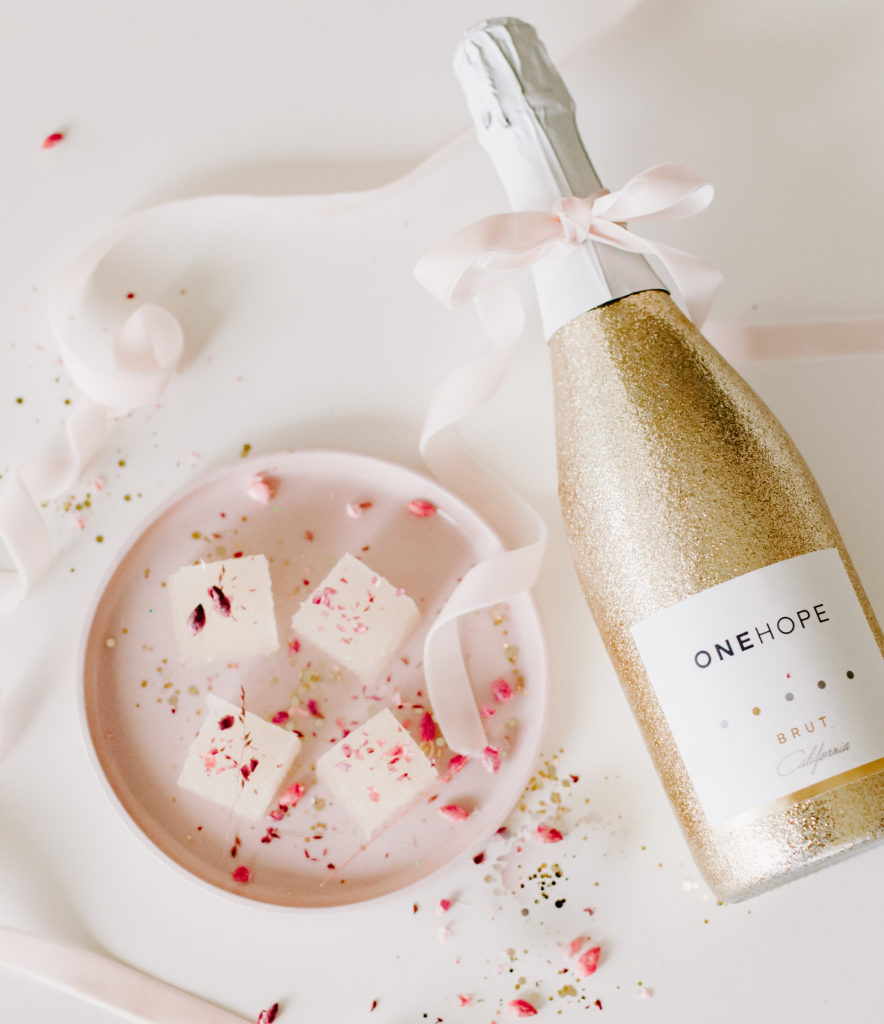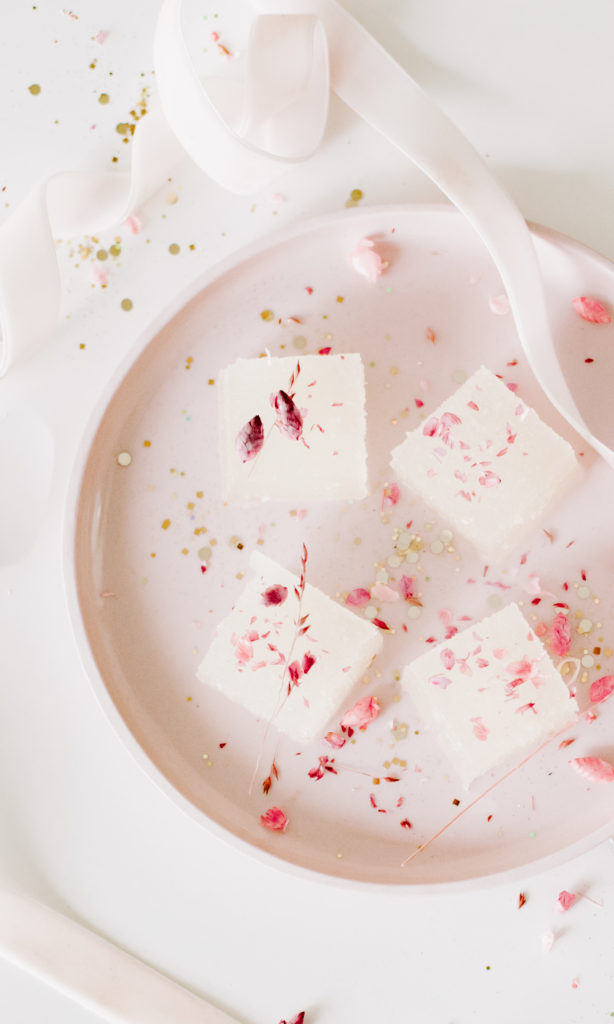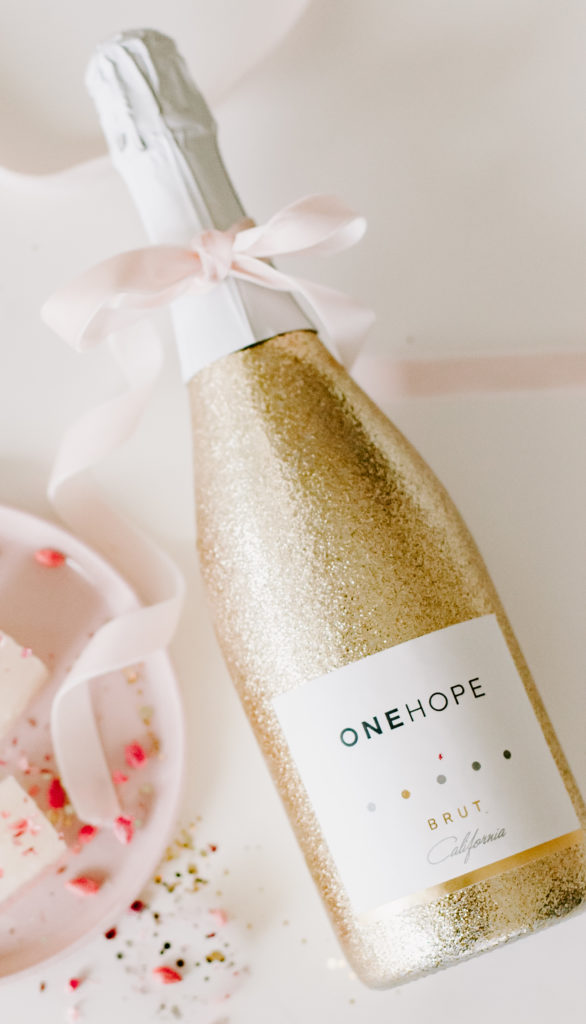 ---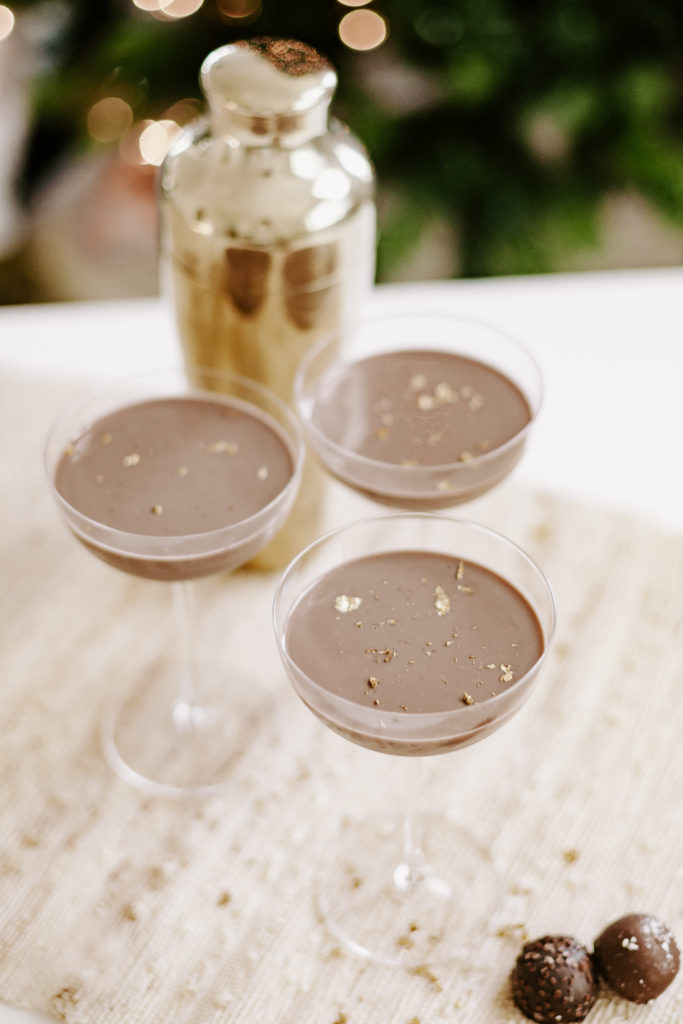 Day #7
CHOCOLATE TRUFFLE MARTINI
serves:
Lastly, a fun after-dinner cocktail to sip on by the fire. I use to love chocolate martinis. My husband was a bartender back in his college days, so I had my fair share of these decadent drinks. I thought I would relive the old days by bringing this chocolate truffle martini back into the roundup. A sweet surprise for your guests at the end of their drink, when they find a truffle at the bottom of their glass! Add some edible gold flakes, cause you, fancy girl!
W H A T   Y A   N E E D!
1 shot chocolate liqueur
1 shot creme de cacao
1/2 shot vodka
1 1/2 shots half and half
B U S T   O U T:
Cocktail shaker
Champagne flutes
Edible gold flakes
---
I N S T R U C T I O N S
This is an easy one, and at the end of the night, the simpler, the better! Fill your cocktail shaker half full of ice. Pour the chocolate liqueur, creme de cacao, vodka and half and half over the ice and put the lid on. Drizzle the inside of a martini glass with chocolate syrup (optional, I omitted it this time). Before pouring your cocktail, place a truffle on the bottom of each glass. Shake! Shake! Shake! And then pour the cocktail into the glass over your secret truffle!
Your guests will love ya!
---

xx
Abby