You all might not know, but I'm a big believer in essential oils. Those that do know, probably call me the crazy oil lady behind my back, which I'm cool with. My love for oils started a couple of years ago, and my essential oil game became pretty serious about a year ago. My son, Jett gets chronic croup since he was born. In the beginning, not having a lot of knowledge about croup, we gave him what the doctor advised us each time. Well, you could only imagine how many steroids that little man received. Finally, about a year ago, I had enough and did some research on my own. Turns out steroids, are horrible for you, shocker. Now, of course, they helped him, there is no debate in that. But I didn't want to give him them forever. This is where essential oils came in. Since that day, I can happily say we have had not to give him one steroid treatment since. On that very day, I changed our families lifestyle and started to use all natural, non-toxic, organic, granola, call it what you want, products in every part of our life.
Tune in tomorrow for a pretty rad giveaway with all my favorite essential oil goodies!
With school approaching, I had to get my weaponry of essential oils ready for action. I love to do roller and diffuser blends for both my kids and myself. For back to school, I wanted to create some blends that will help all of us get thru the school year, and especially those 1st-day jitters. We are at a new school this year, and I think we all are pretty nervous about that.
With the help from Melody, my essential oil guru, she came up with some excellent blends for back to school. Melody has helped me with knowledge of oils for a couple of months now, and she is the best! You might remember we did a feature on this super mom this past year. Read it here to learn how she started with oils, and some her favorite blends. Any question, any concern, small or large, she has the answer for it. If she dosesn't, she will research it and have the answer in a flash. She is pretty much the shit. Melody just started an Instagram account that is all about oils, check it out!
You will get to see more of my favorite products tomorrow for our fun essential oil giveaway!
Here are the blends that will get you and your little ones thru school this year. Everything from the 1st-day jitters which I call the Super Hero, to Peace Out and Chill Dude, some blends too well… chill out and go to bed little one. For diffusing, put a couple of drops of each one into your diffuser.
a morning blend that you will have you feeling refreshed to start your day!
Citrus Bliss is a combo of all the citrus oils which is such a refreshing smell to wake up to and then an extra dose of bergamot helps calms with some of the morning moods that we can all wake up with.
a calming blend that will help your little super hero become brave and fight any nerves he/she may have
These oils are great for calming emotions, nerves, and providing an overall uplifting mood.
a concentration blend that will help with focus and mental clarity
This blend enhances the senses and sustains focus, so it will definitely help your kiddos stay on task when they are trying to study or concentrate.
a peaceful blend that will mellow out those nasty tantrums
The Peace blend has oils in that are perfect for calming an upset or restless kiddo and roman chamomile and lavender have been used by so many moms to calm the temperament and mood of kiddos for years!
Now for us Mamas! School can be just as stressful, if not more for us. These blends help me get thru those long weeks!
de-stress your morning with this yummy smelling blend
The International Journal of Neuroscience published a study that rosemary helped people become more alert. Peppermint and citrus oils are a go to combo for energy so combined this trio is great for mornings plus they smell great!
procasation free blend that will have you be a super mom in no time!
Motivate blend is a Doterra blend that has taken the guess work out of blending oils for you since they already have the perfect blend of mint and citrus oils in one bottle to give you that boost you need during the daytime slump.
Need a mid day boost? this blend will inspire and give you a little energy to finish your day strong
Addicted to this blend, it has citrus and a little spice! It helps picks you up during the midday slump and gets your creative juices flowing!
Peace. Joy. Happiness. Positive energy
Balance is a blend by Doterra that has their top oils in it to help with grounding of the emotions and also anxiety. Citrus oils in general smell amazing and are great mood uplifters, energizing, and refreshing.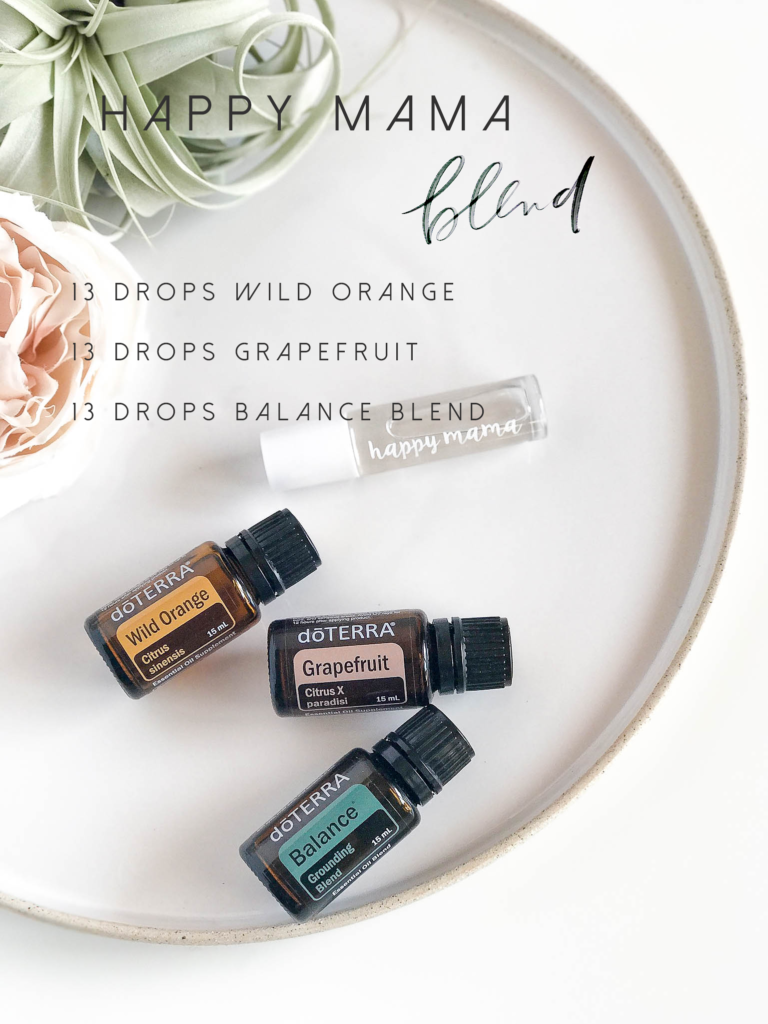 a blend for both mama and little to calm, relax and get ready for bed
My go to sleep combo which works like magic! Serenity is Doterra's "restful blend" of oils but the personal favorite is the boost of vetiver which is great to help relax the mind and balance and ground you after a crazy day!
You are all set for the madness of back to school!
You got this!
See ya tomorrow for a fun essential oil giveaway!
xx
Abby
SaveSave