Last week my buddy Julia welcomed her second baby, Lizzie Swain Wheeler.  I had the honor of throwing her a sprinkle with Rachael of Siren Floral and wanted to share it with you.  The shower was held at the Romantik Studio, also owned by Rachael.  It was a special day with friends and I couldn't be happier for Julia.
I feel so lucky to have found a friend like Julia through this industry.  It's hard not to fall in love with someone who is so supportive, smart and kind.  She is a sounding board for me on days when I feel at a loss, whether it be with work or even with what's going on in our world.  It's so rare to find people like her so I knew I had to make this day as special as she was, or at least try!
All photos are by Taryn Kent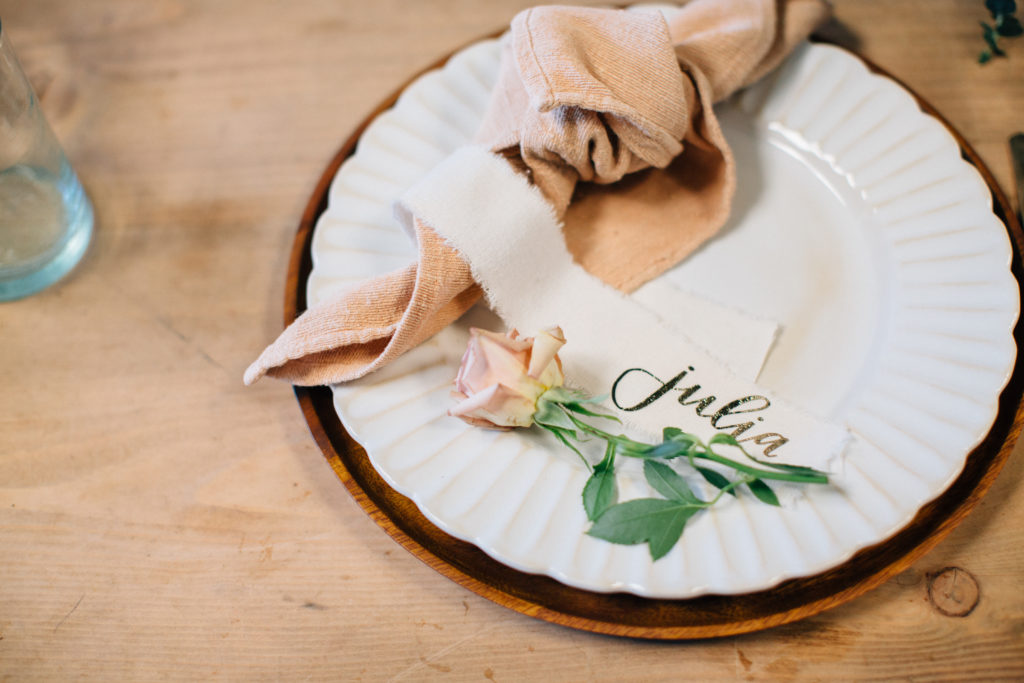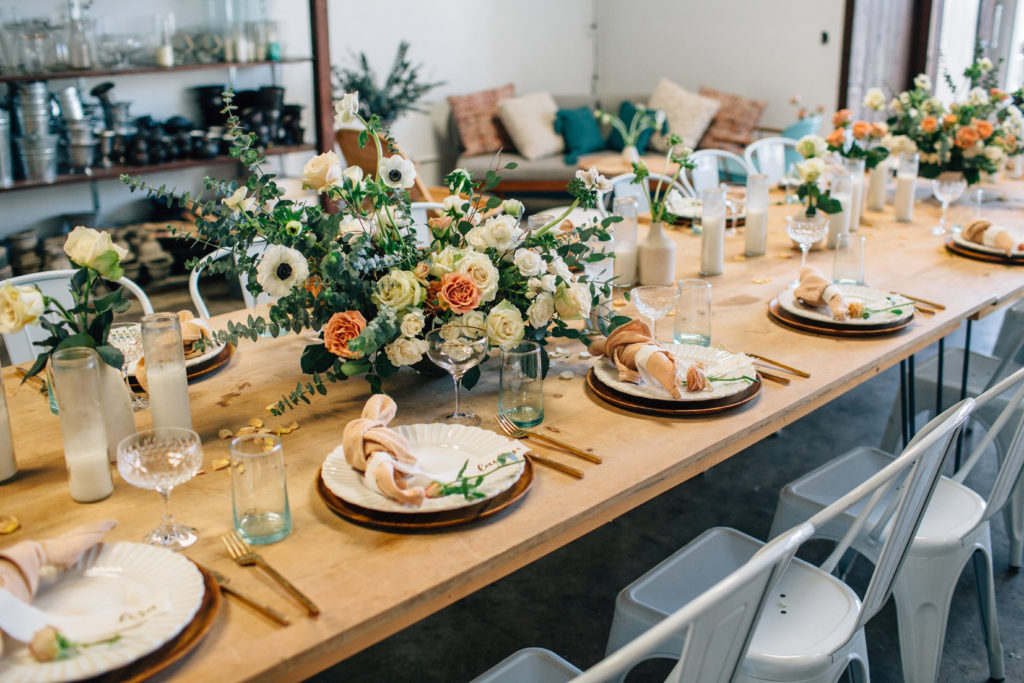 It was a small sprinkle with about 15 of us, nice and intimate just the way I like it!  The colors were neutrals and mint, inspired by Julia's favorite blanket colors from her Gunn & Swain collection.  I used beautiful pieces from Hostess Haven for the tabletop; a mix of woods, whites and mint glassware.  My friend Courtney of Poppy Jack Shop made the prettiest metallic place cards that complimented the setting perfectly.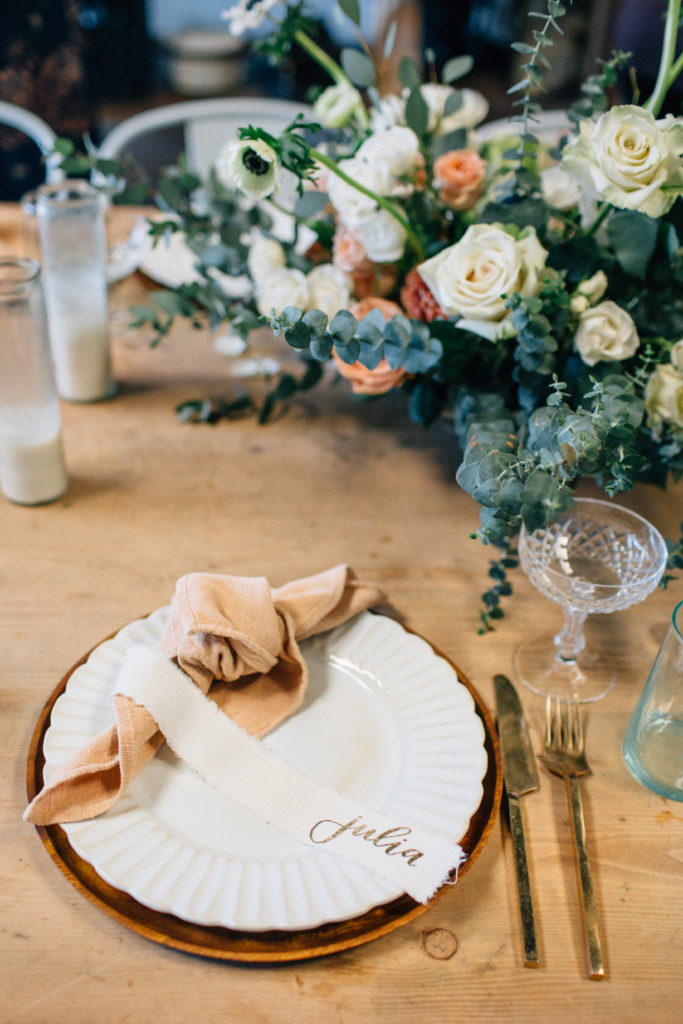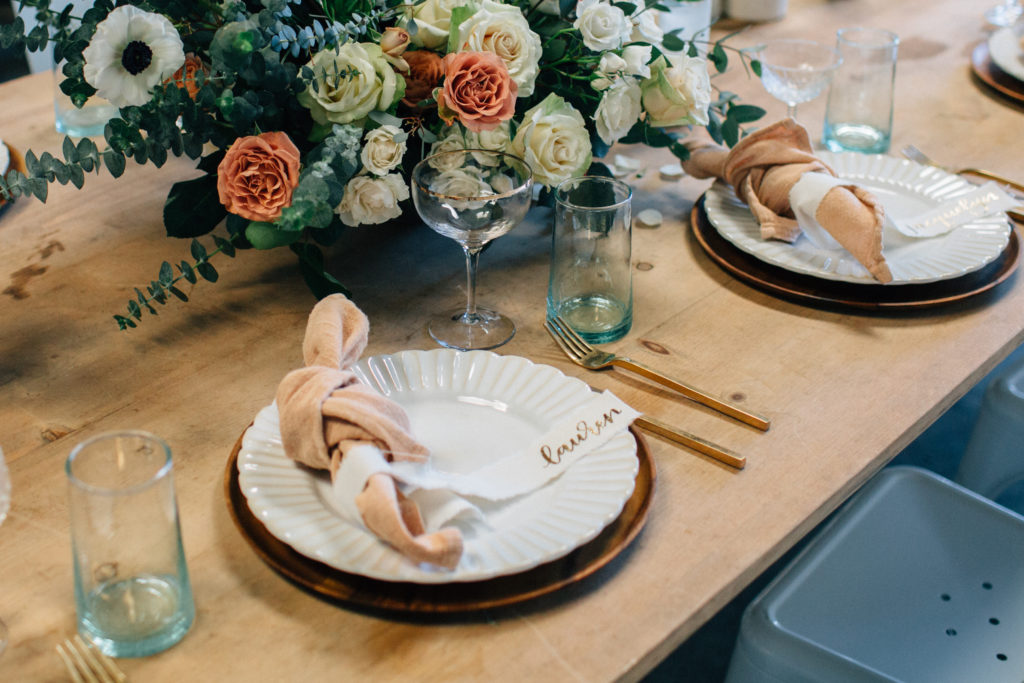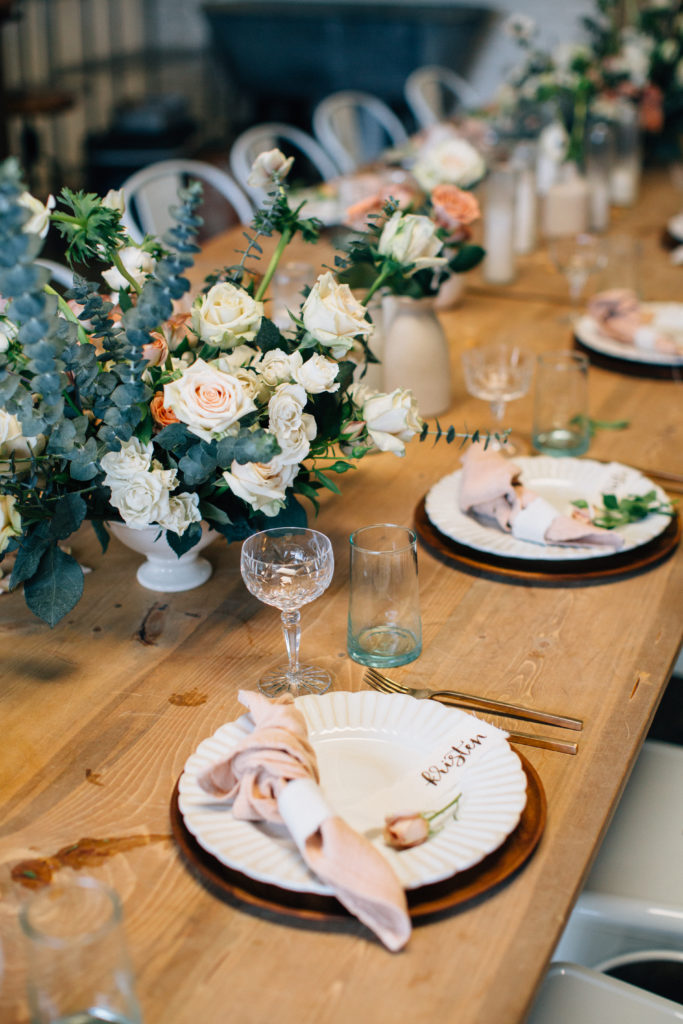 The beautiful flowers were of course done by Rachael.  That girl is beyond talented and the biggest sweetheart ever.  And did I mention she is the hostess with the mostest?!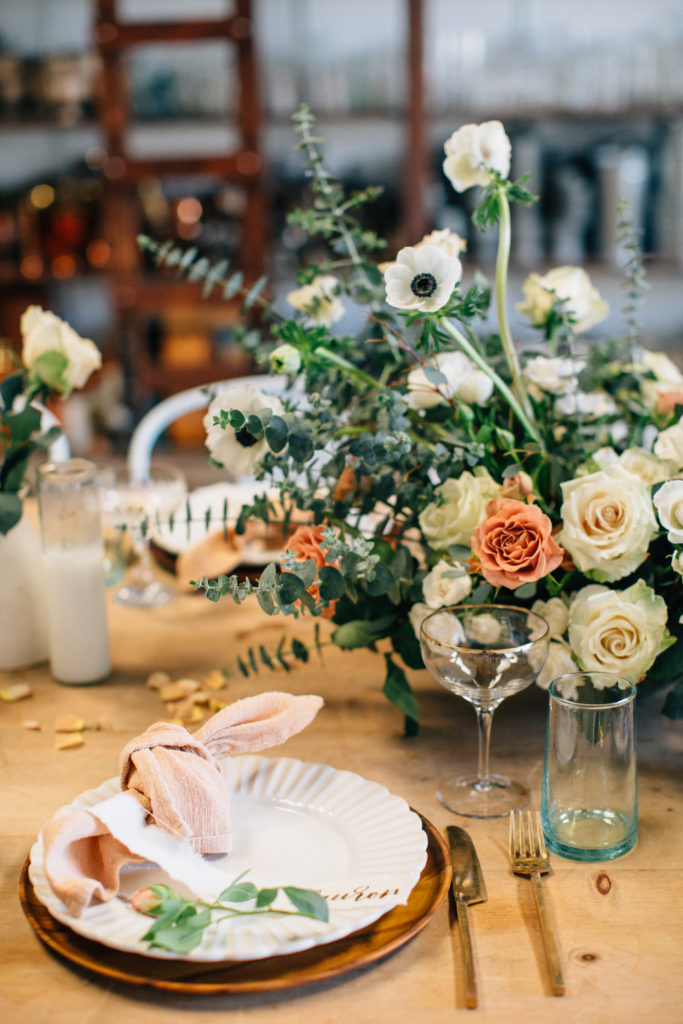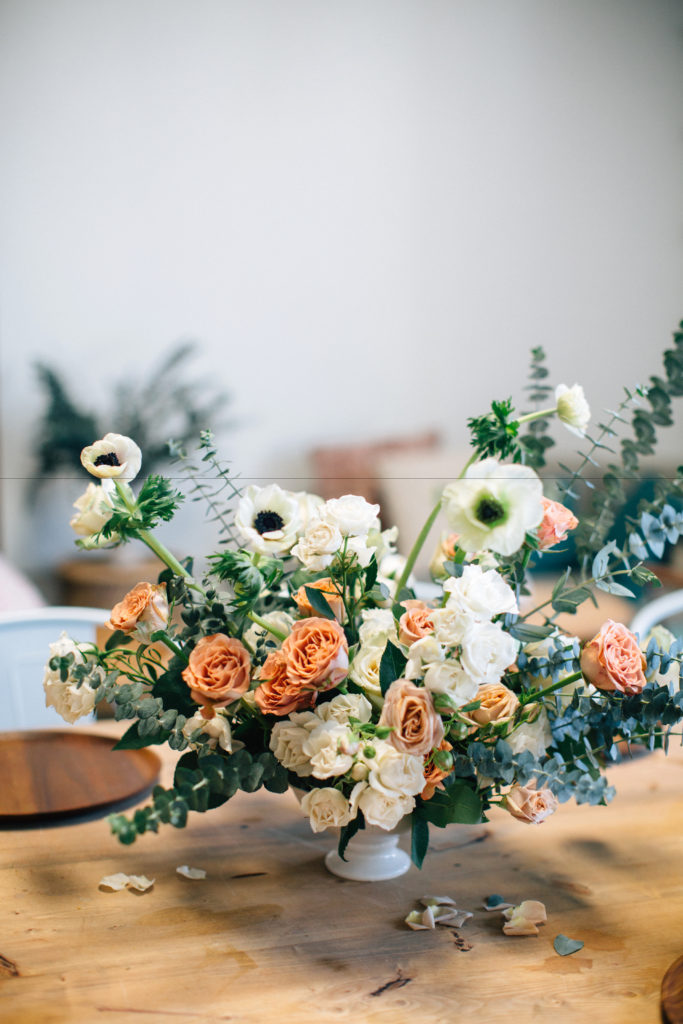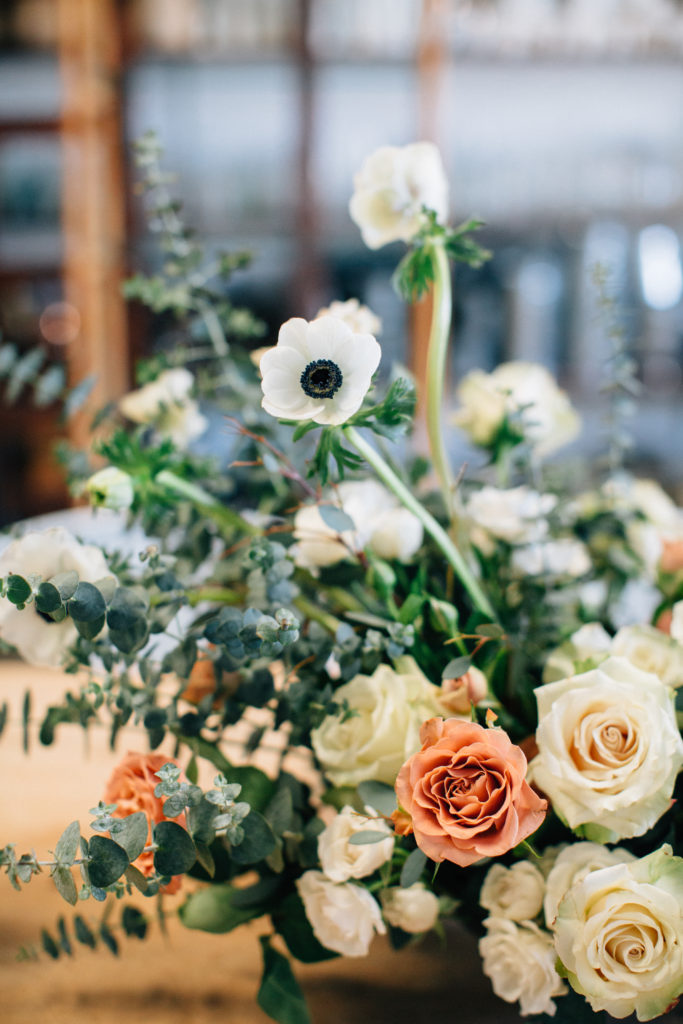 The rentals were from my friends at Witty, who helped us with the cutest lounge set up!!  I love the pops of color with the neutrals!  Their inventory just keeps getting better and better!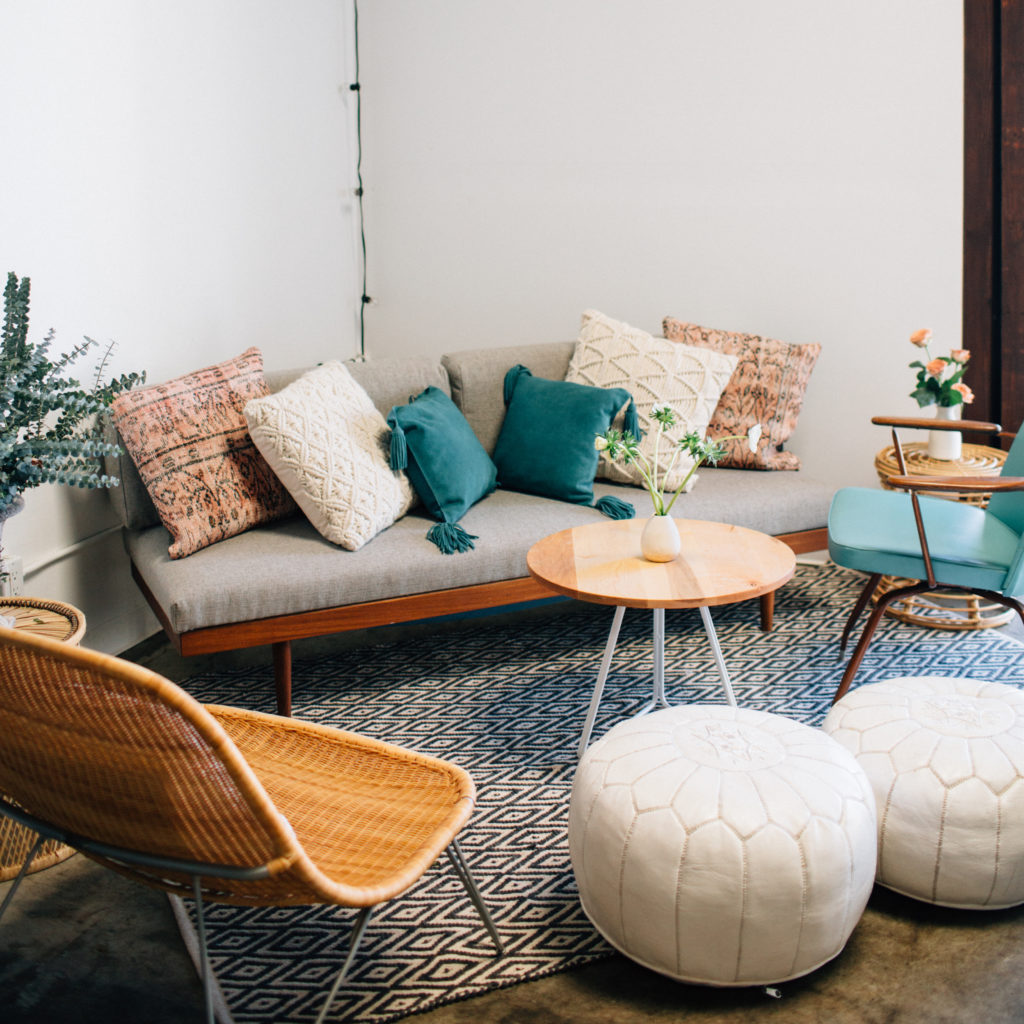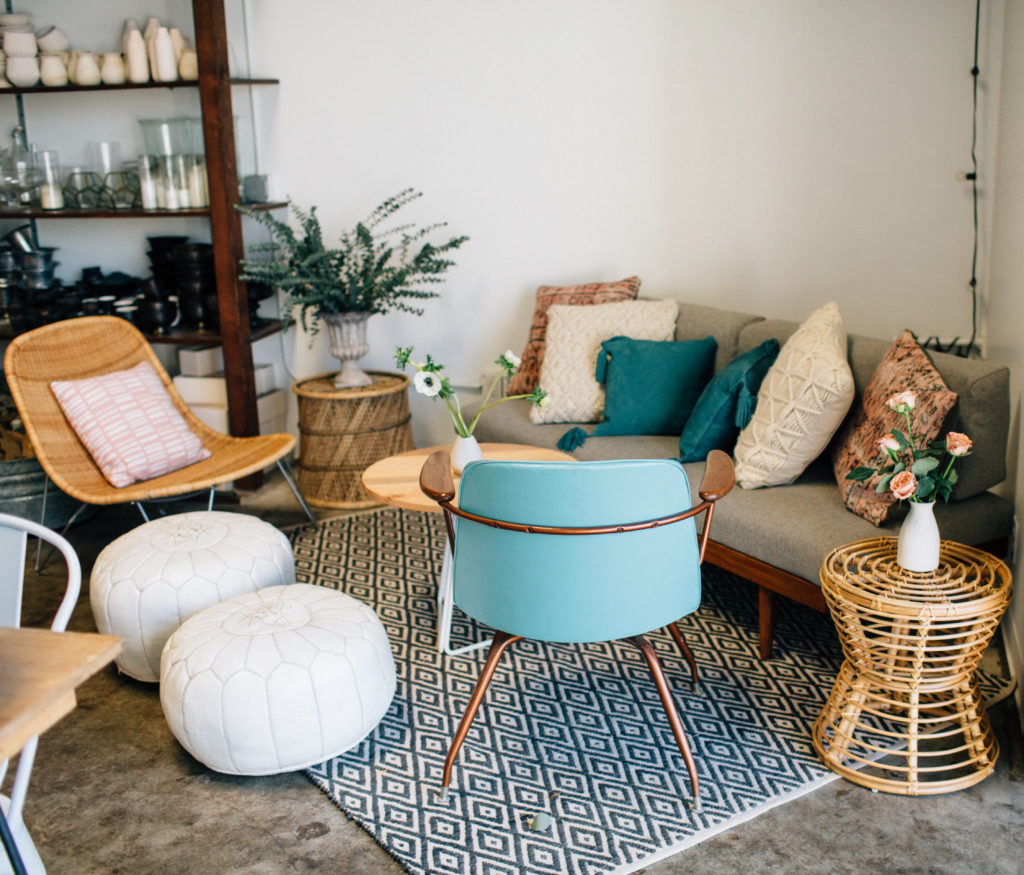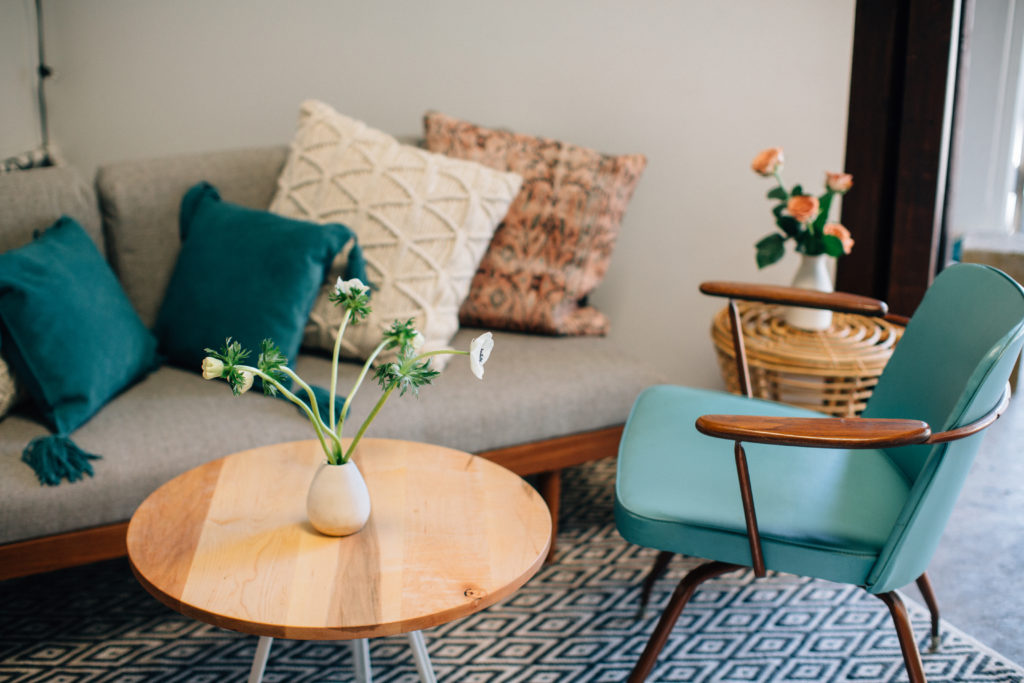 Lunch was catered by Posh Nosh and it was beyond yummy!  Little bites and a big salad = happy tummies!  Don't you just love all the color veggies bring to the table?!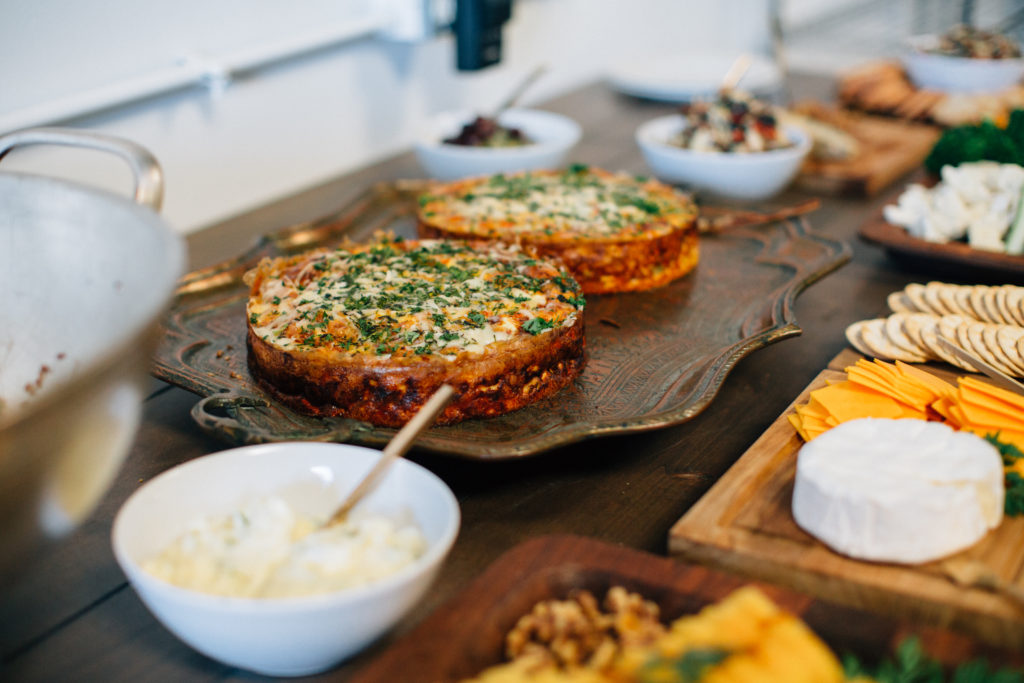 And dessert… Let's talk about dessert!  This shelving unit from Witty was full of tasty treats from We Are Native Tongue.  The creme brûlée in the oranges were my favorite, but that cake is oh so cute too!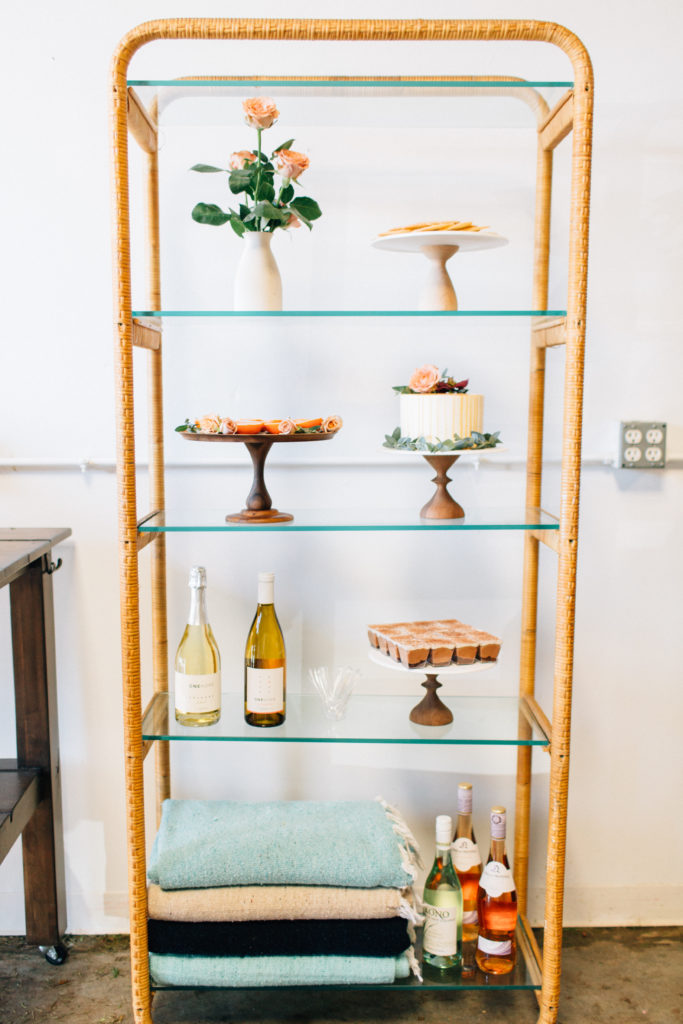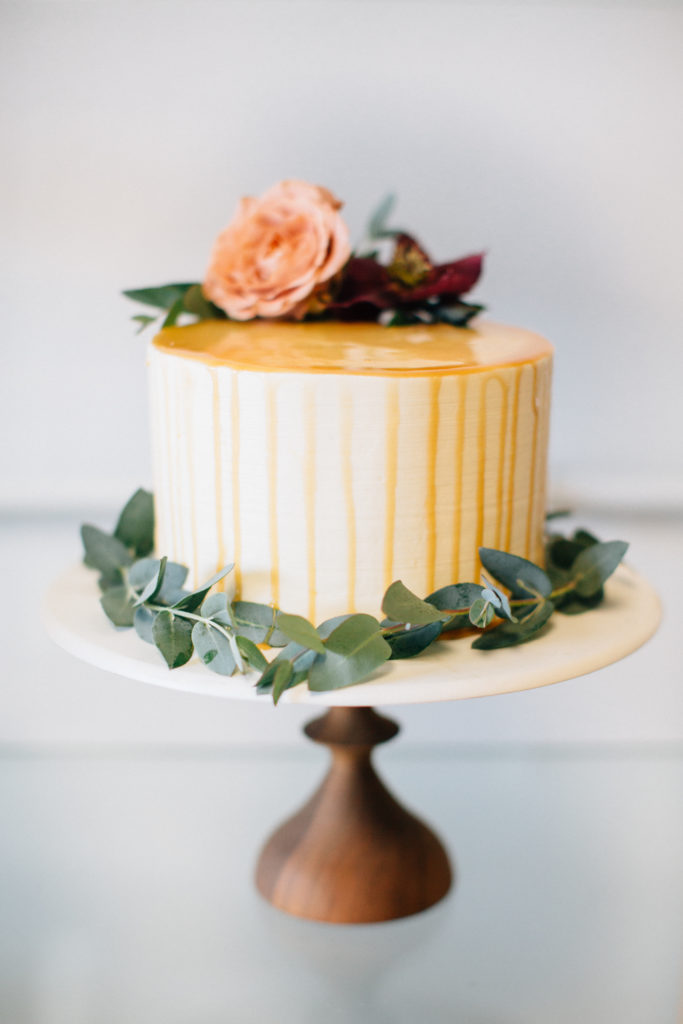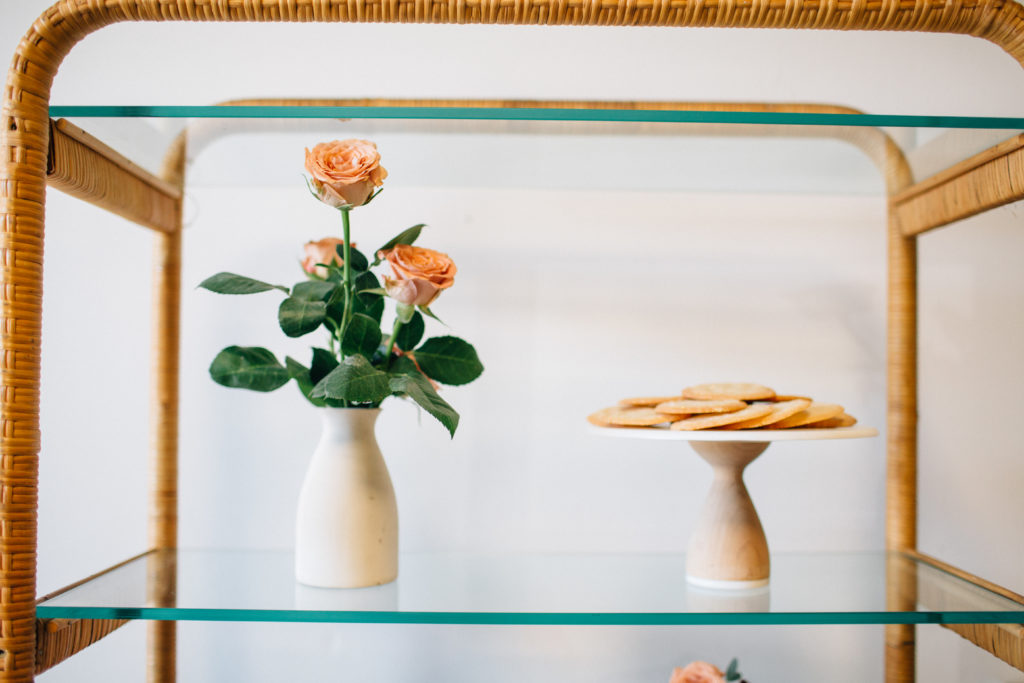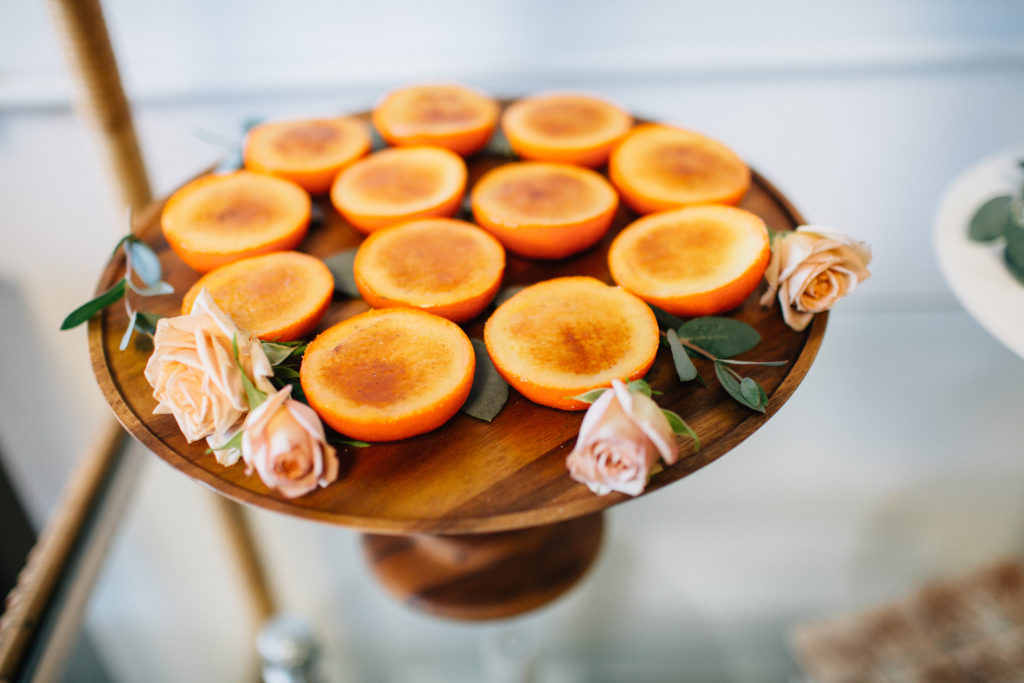 Such a fun day celebrating our mama friend and her new babe!  Now I just have to get my butt down to San Diego to meet and snuggle that sweet girl!
Love you Jules!!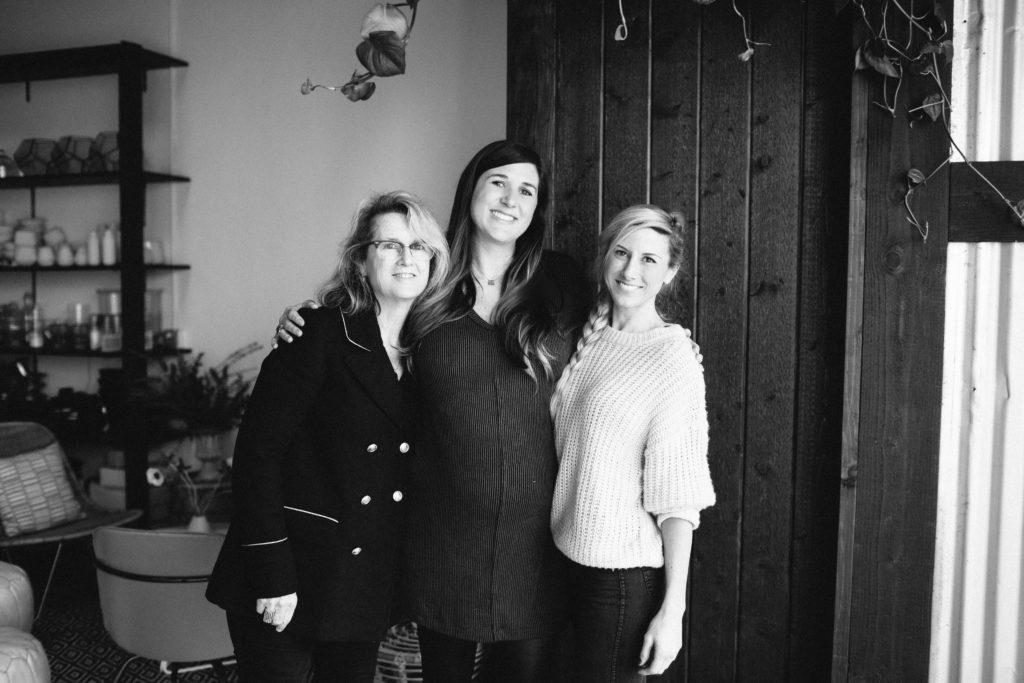 xx
Jacquelyn