Hey, Guys! Abby here, I have to tell you about one of my new favorite products for the littles that I discovered. I'm always on the look out for bath products that will accommodate my kid's needs. Jett, my 4-year-old is super sensitive to bath products. He will often get a rash or hives that leave him with discomfort through the night. Alongside his chronic croup and asthma, we have to be careful with what we use on him. Poor bubba. I have to give it to him, though, he is always smiling and being silly even when he doesn't feel well. It sure makes this mama feel a little bit better, but it breaks my heart he isn't 100% healthy.
The other day I was at my solitude of peace, Target, getting something I "needed." I remembered while aimlessly walking through the aisles that I needed to try another bath product for Jett. I immediately was drawn to a colorful bath product called SoCozy. I read the label and discovered that it has safe ingredients. No nasties; just good, clean, honest formulations with ingredients that perform at the highest level. Safe and effective, and completely non-toxic. Made without parabens, formaldehyde, sulfates, phthalates, synthetic color, and propylene glycol. Free of alcohol, gluten, wheat, peanuts and tree nuts was huge for me. So here we go.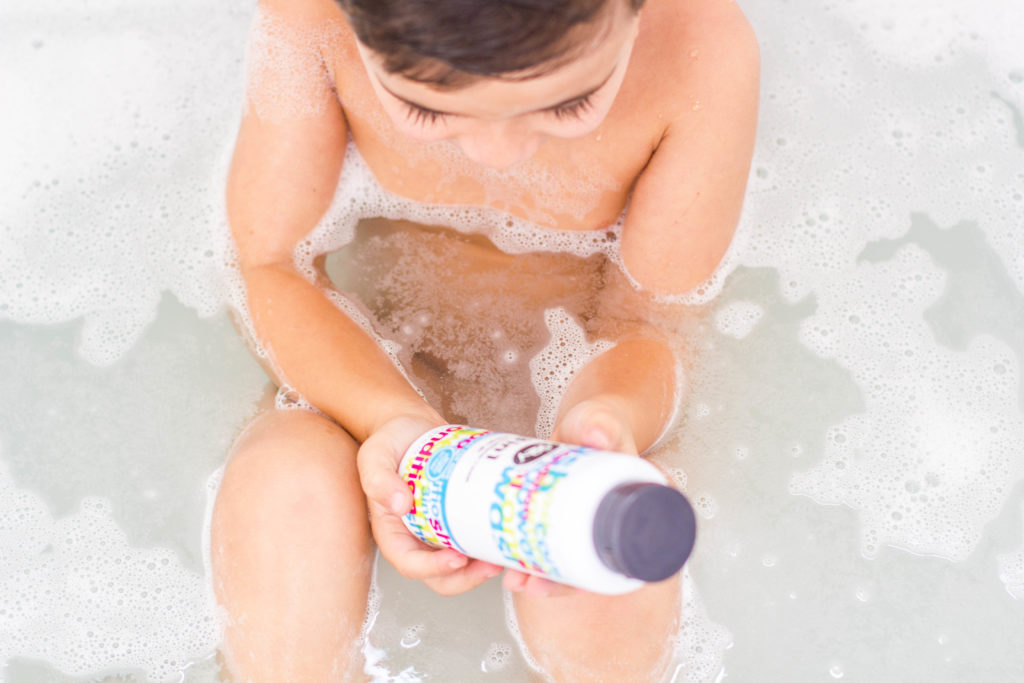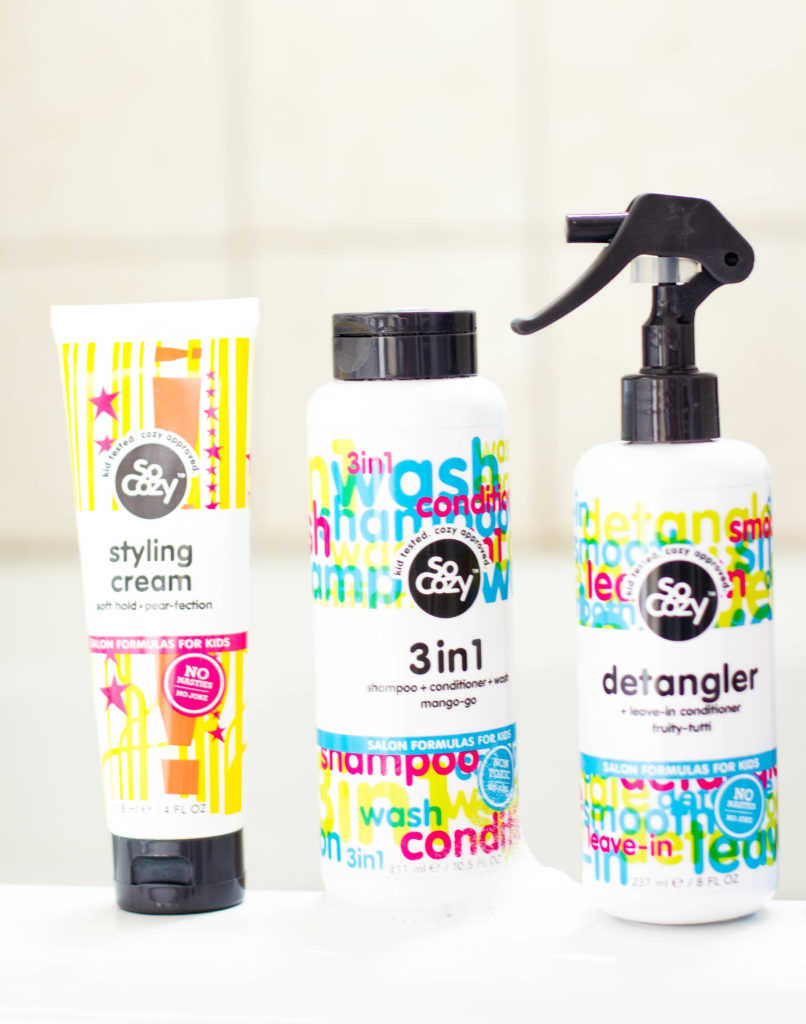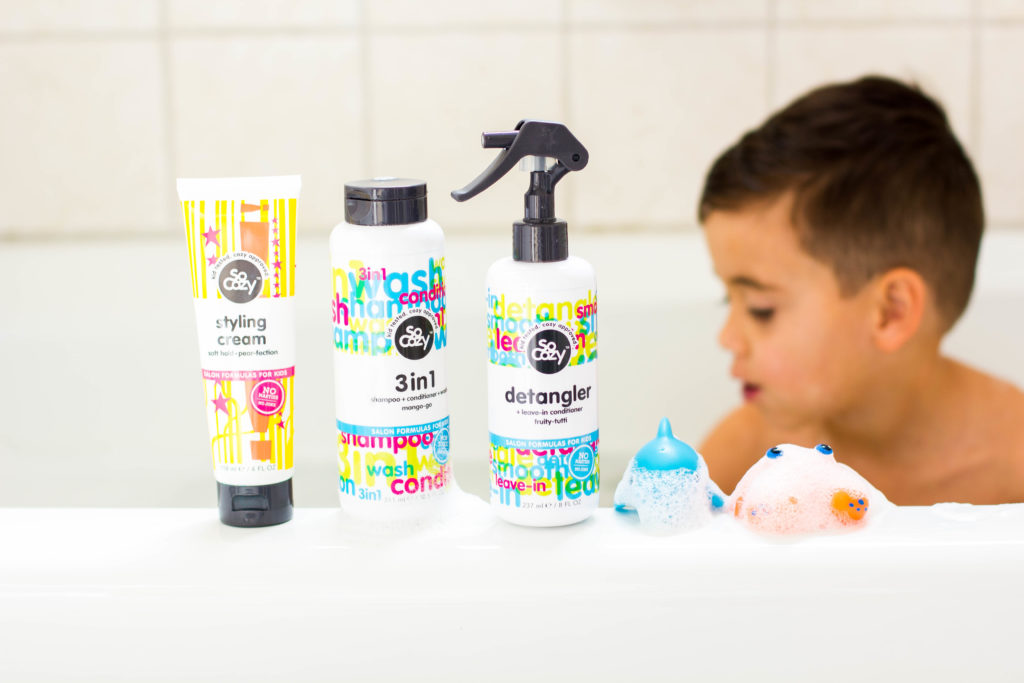 Two months later, and we have had no rashes, hives, discomfort, struggles for bedtime cause we just itch so much. We laugh in our family because Jett always says I want to take a cozy bath tonight. Who knew in the end, the product that would work for this little man is called SoCozy. We use the Cinch 3 in1, Cinch Detangler, and Behave Styling Cream. In addition to Jett's sensitive needs, we have our sassy 6-year old Dylan who needs one strong detangler to get through her wild locks. SoCozy detangler is the lion tamer we were looking for, and she can do it herself. Winner! One less thing for me to tackle at the end of the night.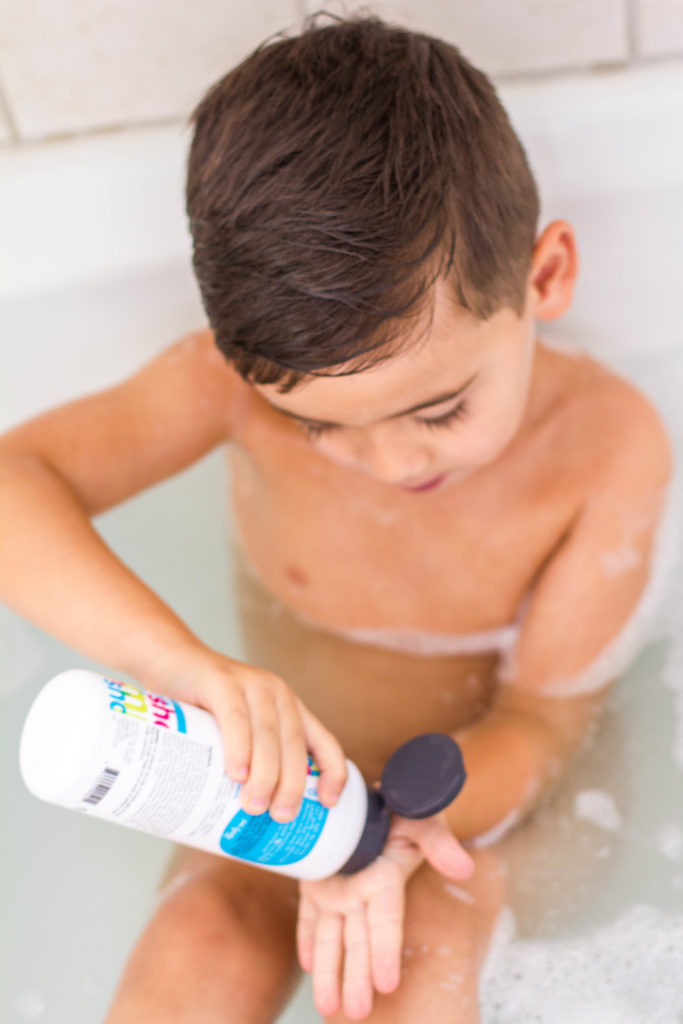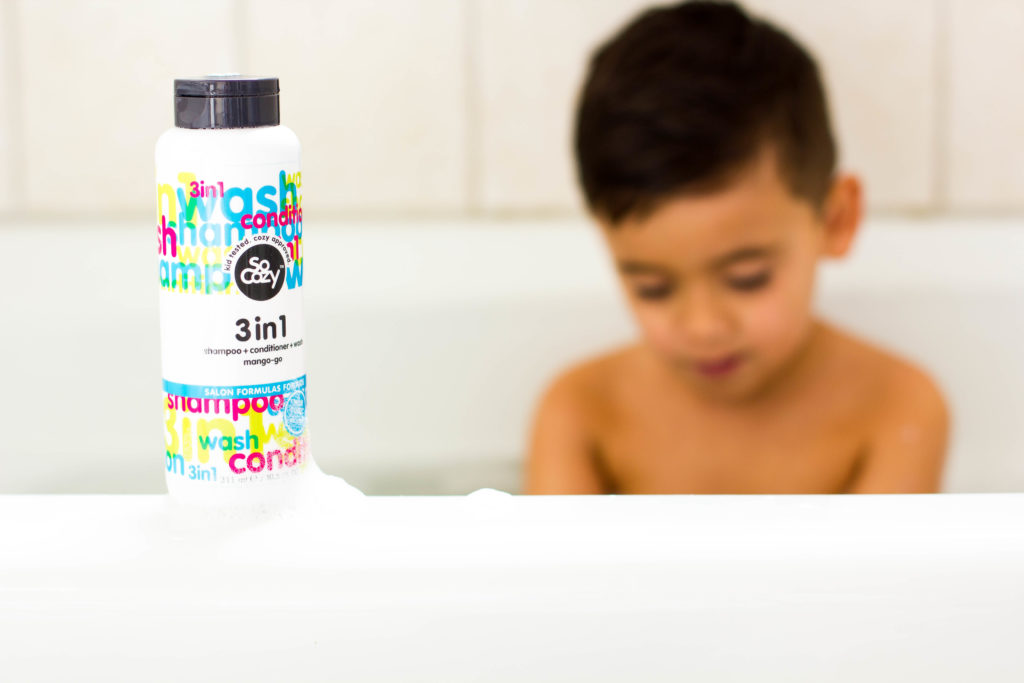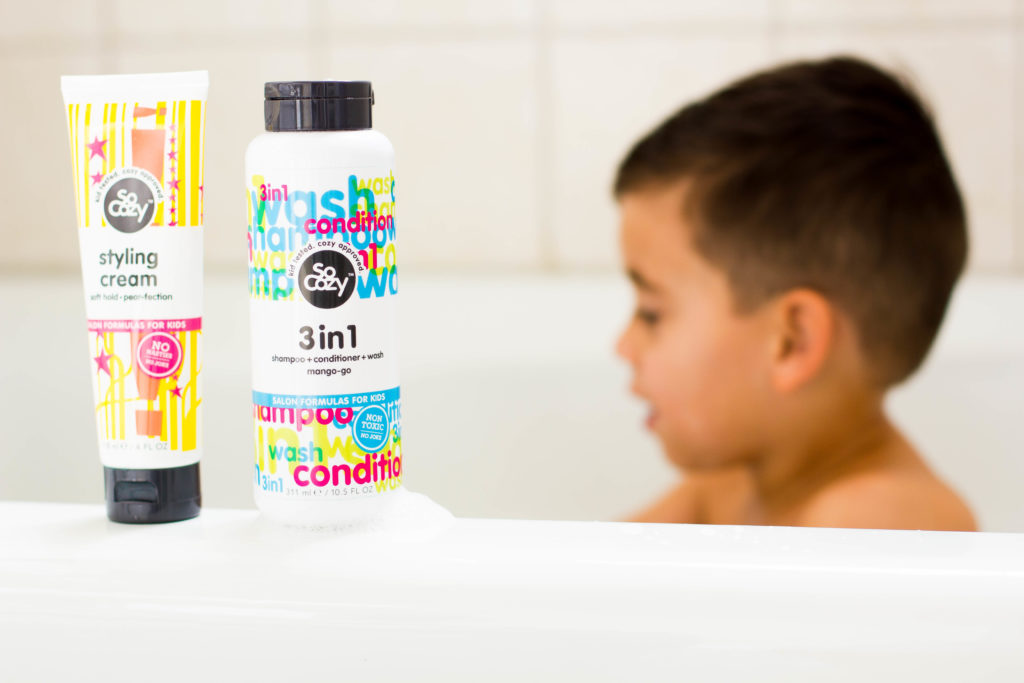 Dear SoCozy,
I'm beyond grateful for your dedication in creating a product is uber safe for little ones and remaining super cool and smelling amazing at the same time. Most of all, you have helped this mama get through bathtime that was once filled with tears and screams to laughs and happy babies.
xx
One Happy Mama
You can find SoCozy at Target, CVS, and Walgreens!
xx
Abby