Thanksgiving is a fun time for all, including our little ones. Decking out the adult table shouldn't be the only table to think of! Thanks to Pottery Barn Kids and their new Peanut Thanksgiving Collection, you will have one festive and fun table for the little ones to stuff themselves at! Don't forget to add a DIY foliage garland as well!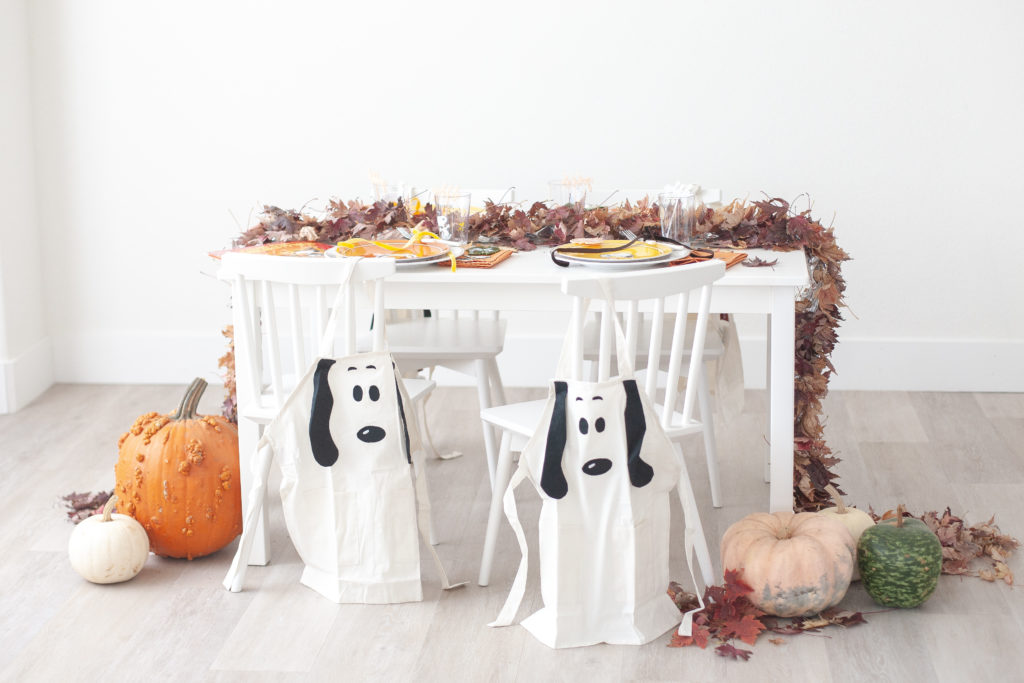 We used the sweet Carolina Large Play Table and Spindle Play Chair in white to the foundation of our Thanksgiving setup. I love these table and chairs since they can allow even older kids to play at this table. I find that my as my kids are reaching into the double digits that play tables are becoming a bit smaller for them. But not with the Carolina Large Play Table and Spindle Chair. Great pieces to have!
Now before we gush about how adorable the Peanut Collection is from Pottery Barn kids, let's chat fast about how easy it is to do a DIY foliage garland at home!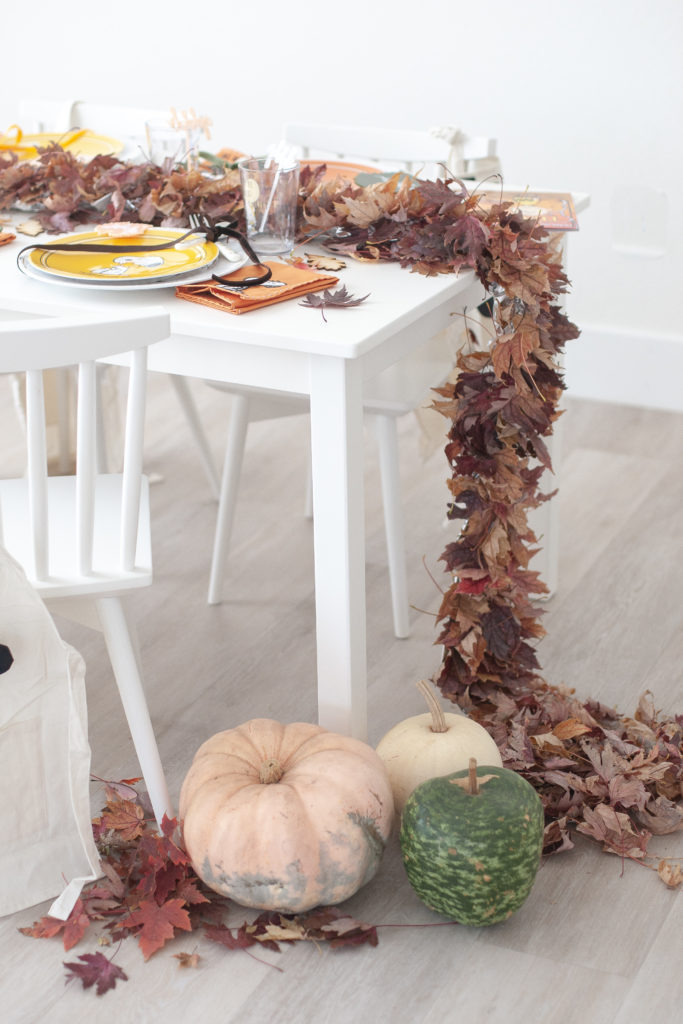 DIY Foliage Garland
S U P P L I E S
Fallen Leaves
Glue Gun
Foil
D I R E C T I O N S
Yes, I know it sounds really weird to use foil, but that is what I had laying around the house that I felt would allow me to give it movement and bend as I needed. Now, this little foliage project will take some time, so be patient and throw on a movie! Create a garland shape with your foil. I measured how long I wanted it to be from floor to table. Lay it out on the floor, and start from one side and work your way down to the other side. Layering the leaves, making sure you cover all the sides. It's straightforward, easy, and turns out super cute! Be sure to get the back side as well, otherwise, you will see the foil. Once you're all done, place on the table and stuff some leaves in areas that you may still see that shiny tin foil. Add some more loose leaves on the ground to create a more dramatic effect.
Back to the Peanut Collection!
If you remember this story, you will remember they had buttered toast, jelly beans, and pretzels for dinner. I scattered some of those goodies around the snoopy and Woodstock plates, tumblers, and flatware. I loved the combination of the orange and yellow plates, so I just used those. I wrapped velvet ribbon around the flatware to give it some fall texture. I love using velvet this time of the year. The sweet tumblers were fit for gobble stirs made by Meghann Miniello. As well as the cute leaves at each child's place setting!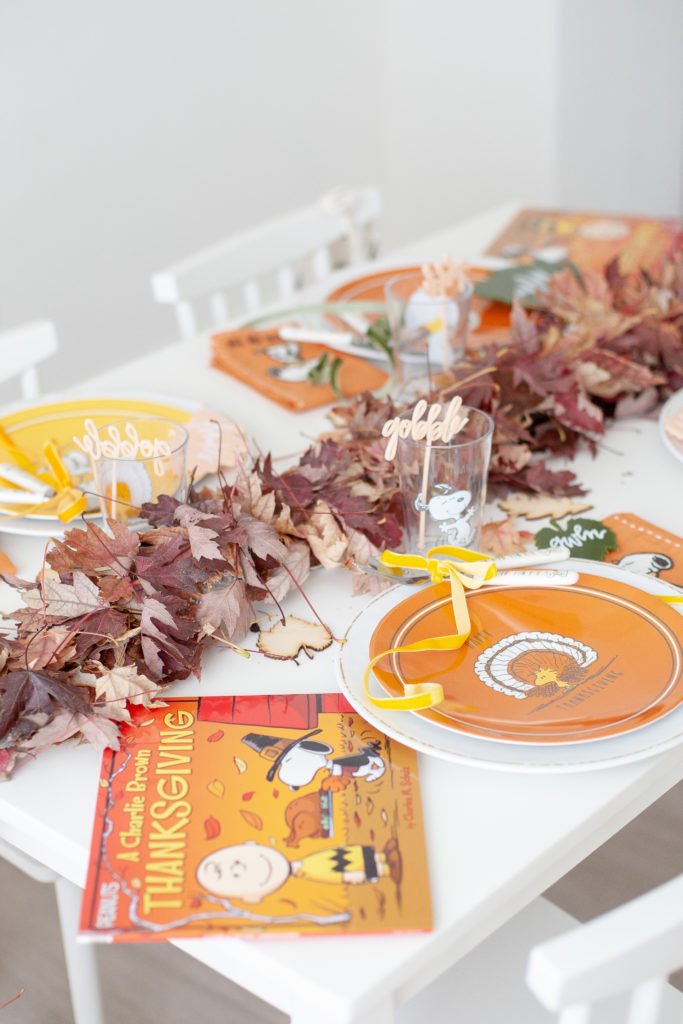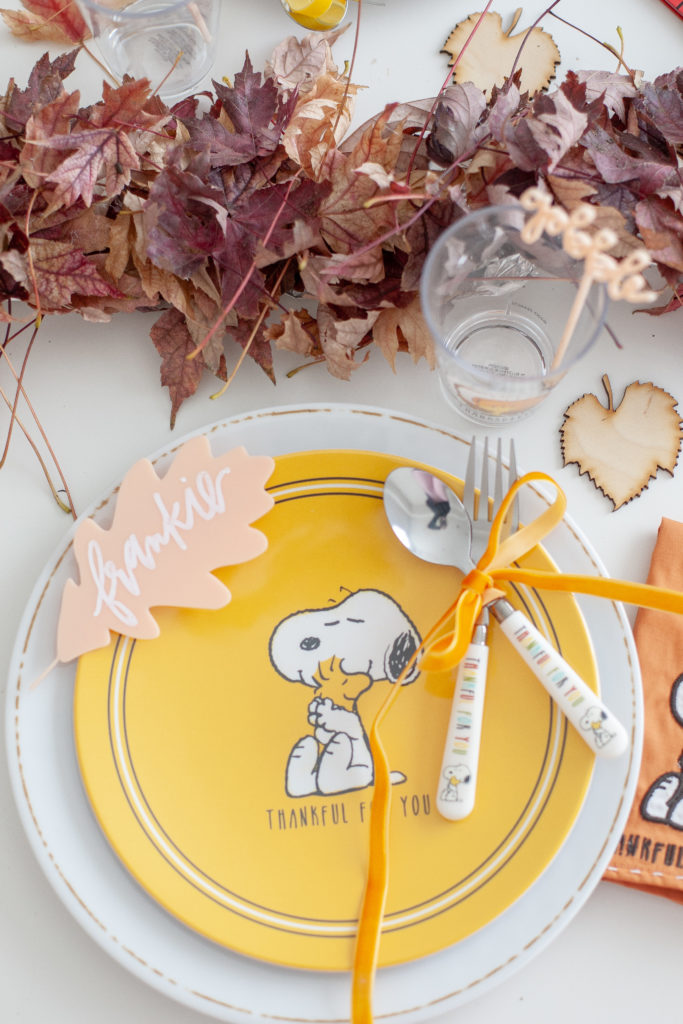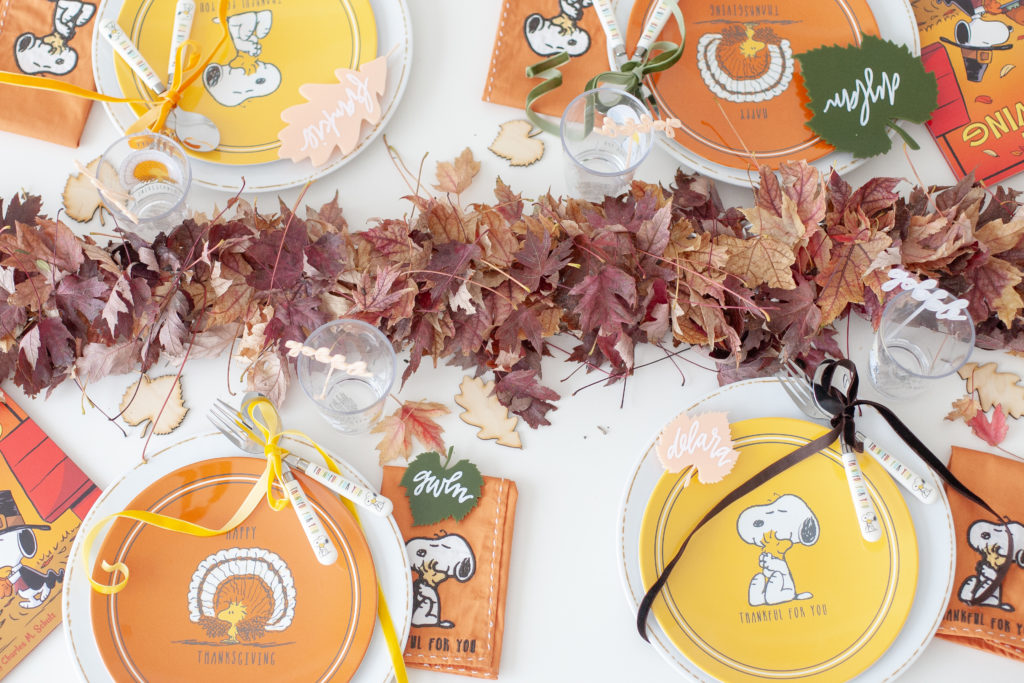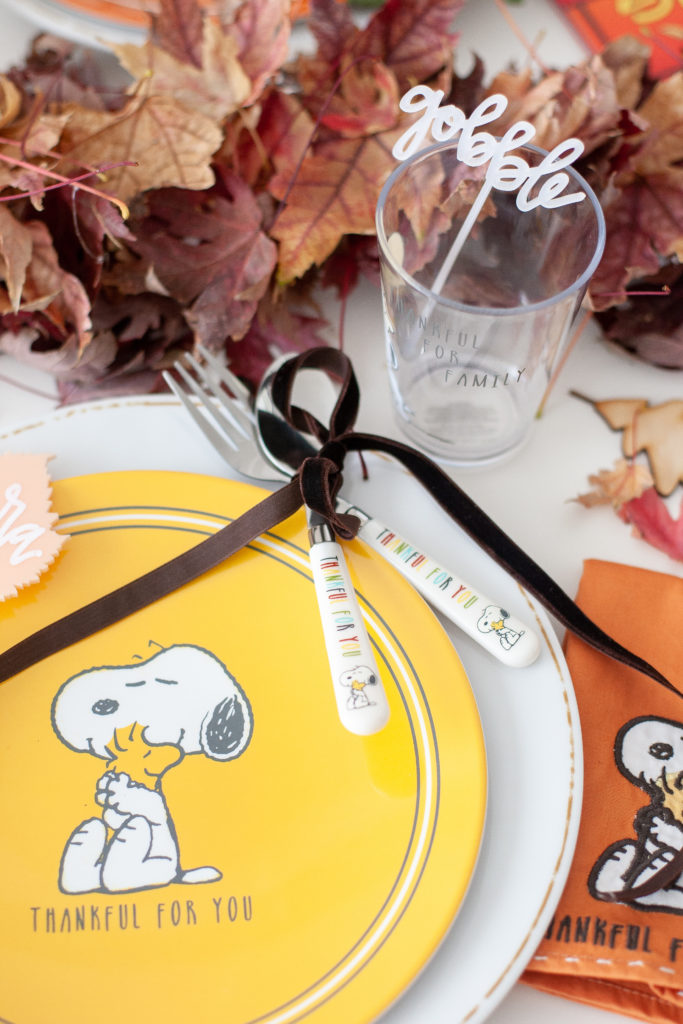 How cute are those little Peanuts aprons!?! Those I think are my favorite!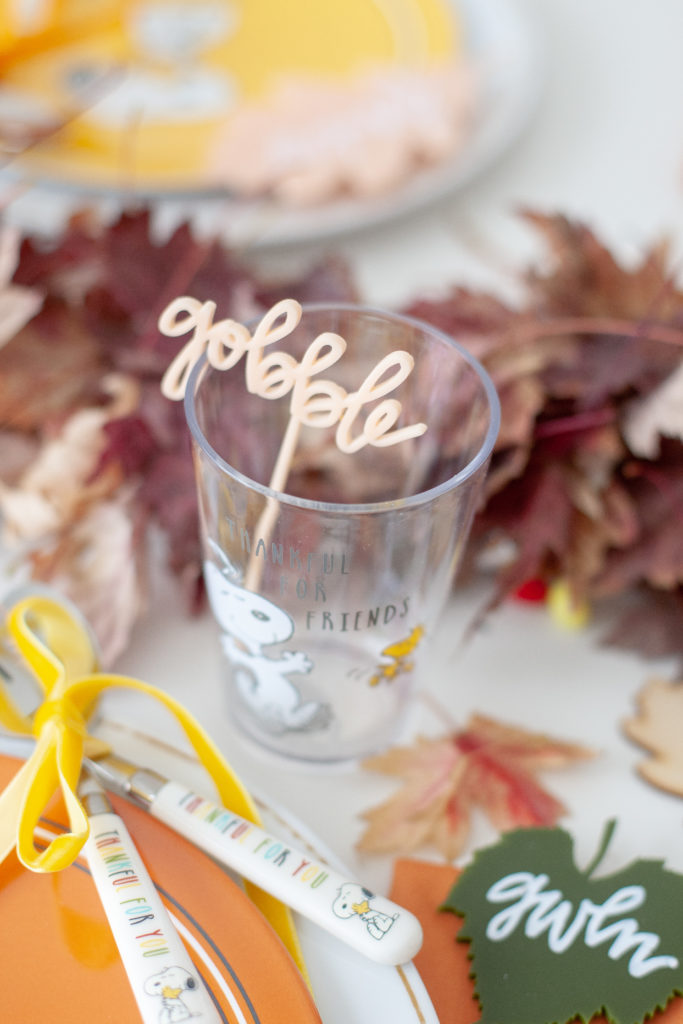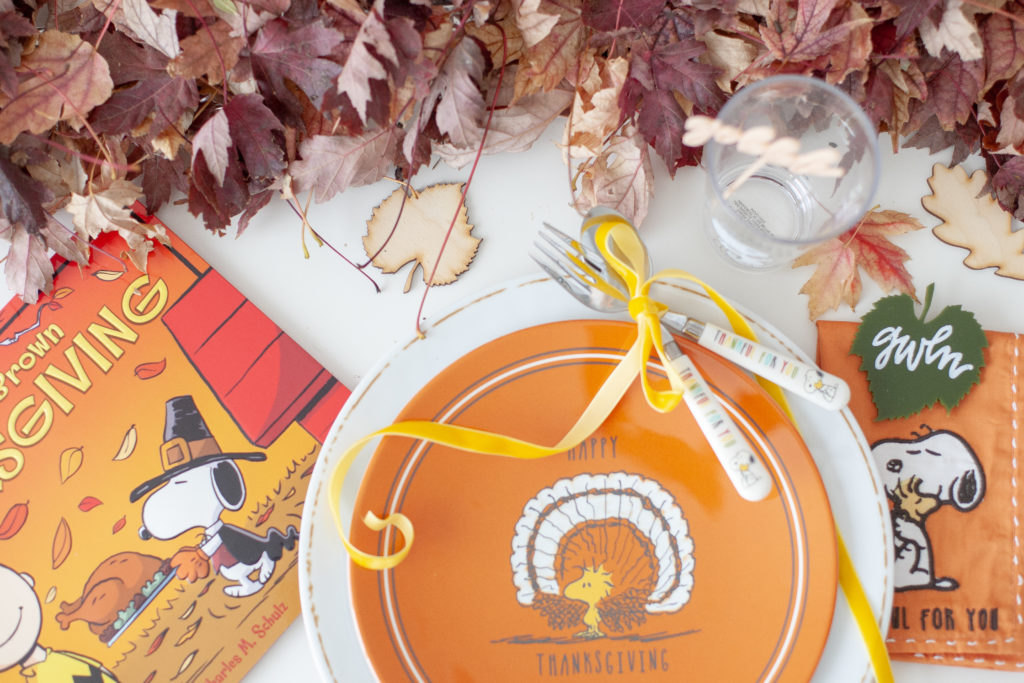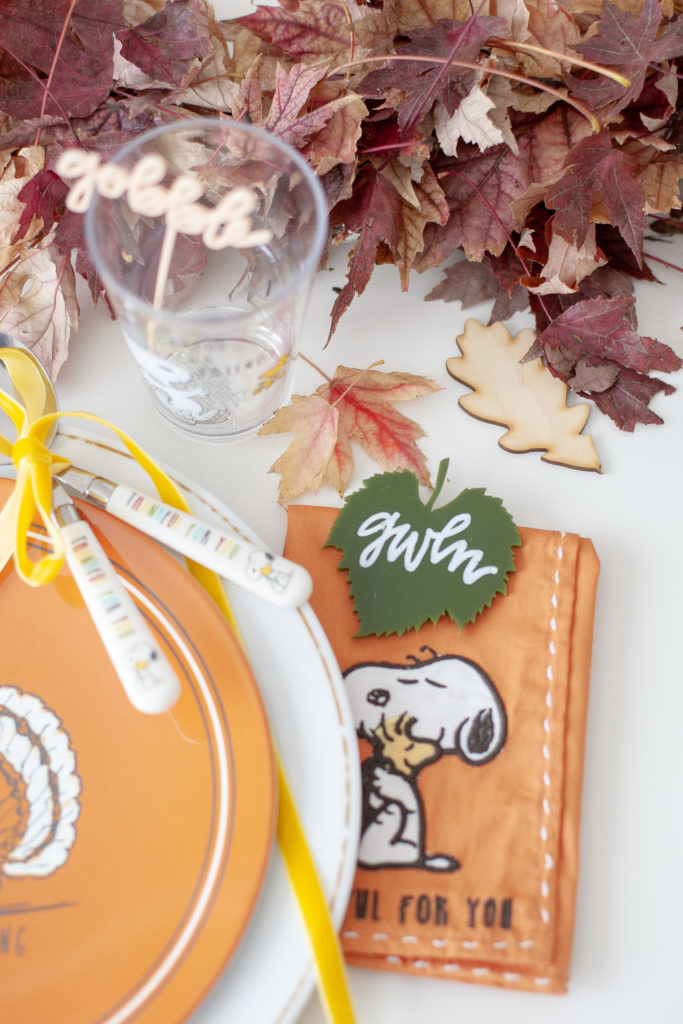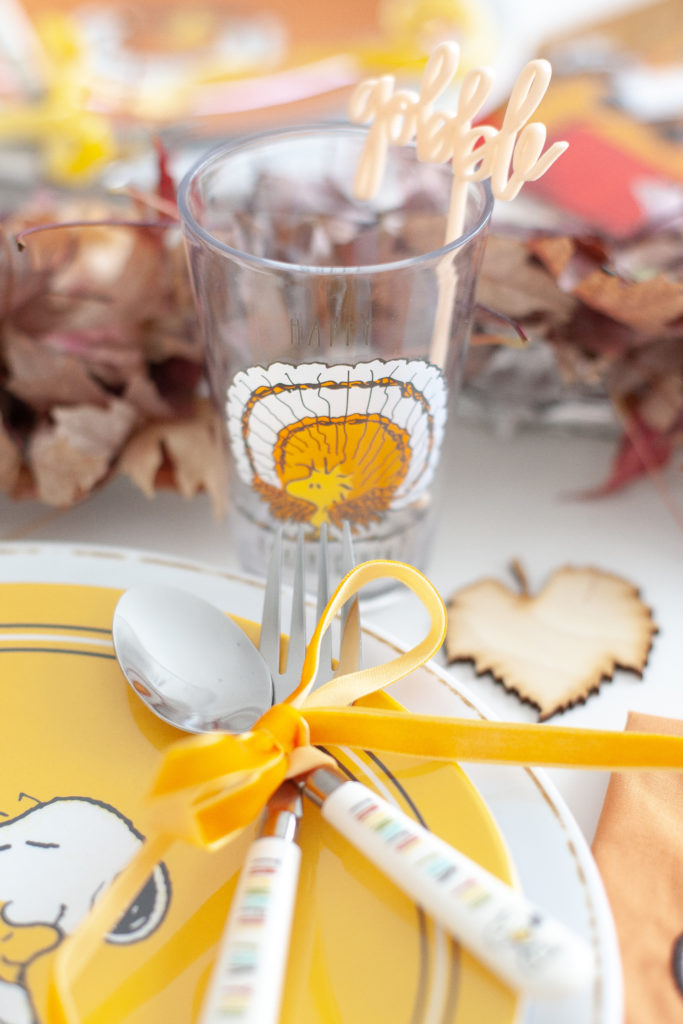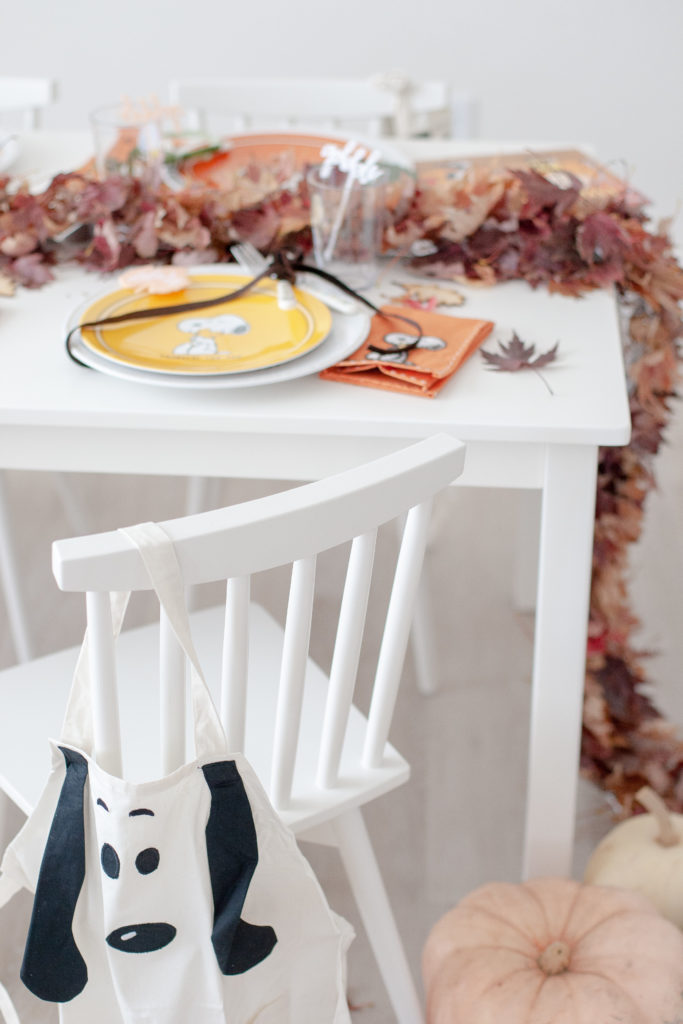 The Peanut Collection makes the cutest little setup! We all remember how fun those guys were to watch, and its so fun to now have our kids experience all the fun those crazy guys had!
Cheers to a Happy Thanksgiving for you AND your little ones!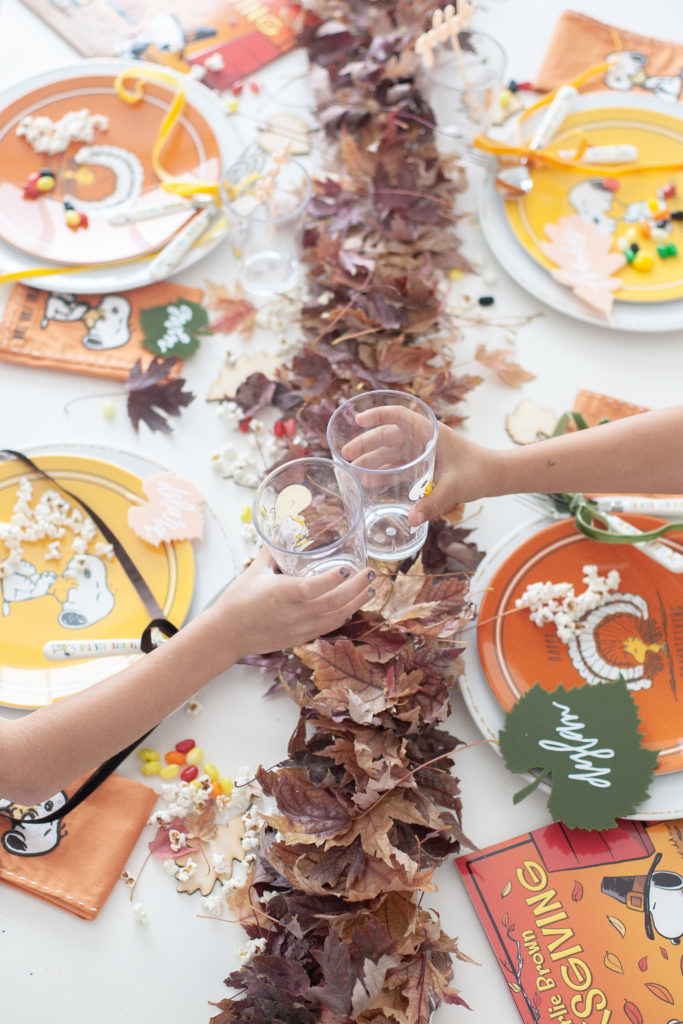 Right now, the Peanut Collection is on sale at Pottery Barn Kids, and you can still get it in time for Thanksgiving! Hurry up and shop! See the link below!
Shop the Peanuts Collection here!


xx
Abby