It's Fall and it has me in the mood for comfort food and wine! And what better pairing could there be than wine and pizza?! Well, I decided to host an intimate wine and pizza pairing in my backyard for a few friends, and boy was it fun! All of us are trying to find ways to hang out with friends after being quarantined for months, but they have to be small and outdoors. We shared this outdoor movie night here, and now we have this inspiration for you!
Keep scrolling to see my pizza and wine night with our friends from Argaux and Sgt Pepperonis, only the best of our local favorites!
Photos by Corrie Lynn Photo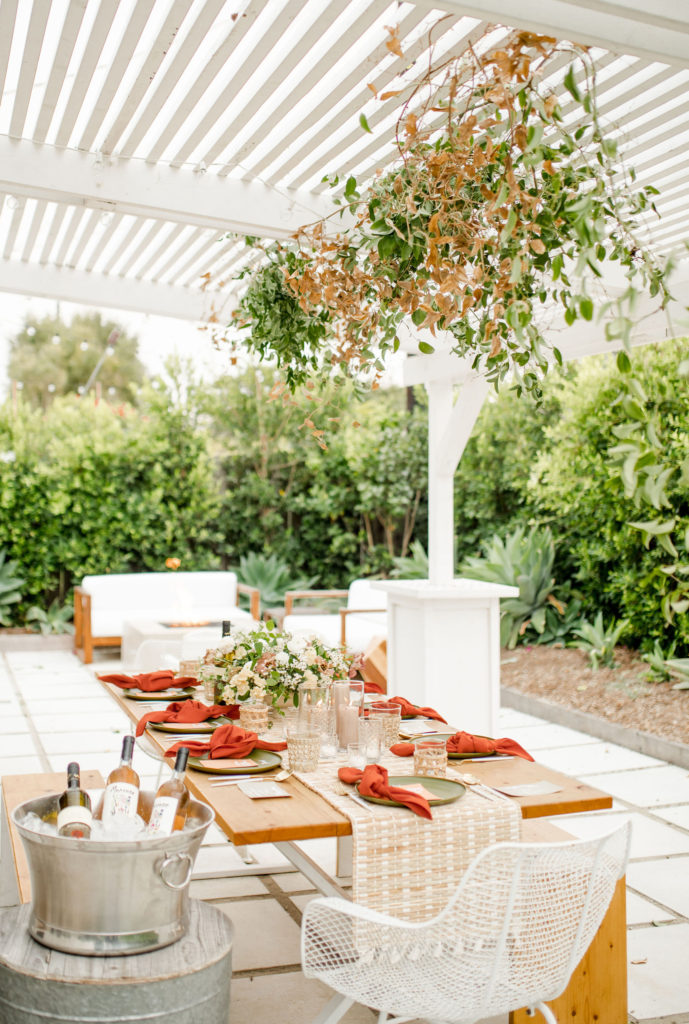 As usual, I am starting with the invite! I reached out to my friend Leanna of David & Leanna for this one. I wanted a sort of retro pizza place vibe and she nailed it with that fun font! I also love all of the colors we used for this gathering, and the paper goods set the tone right away!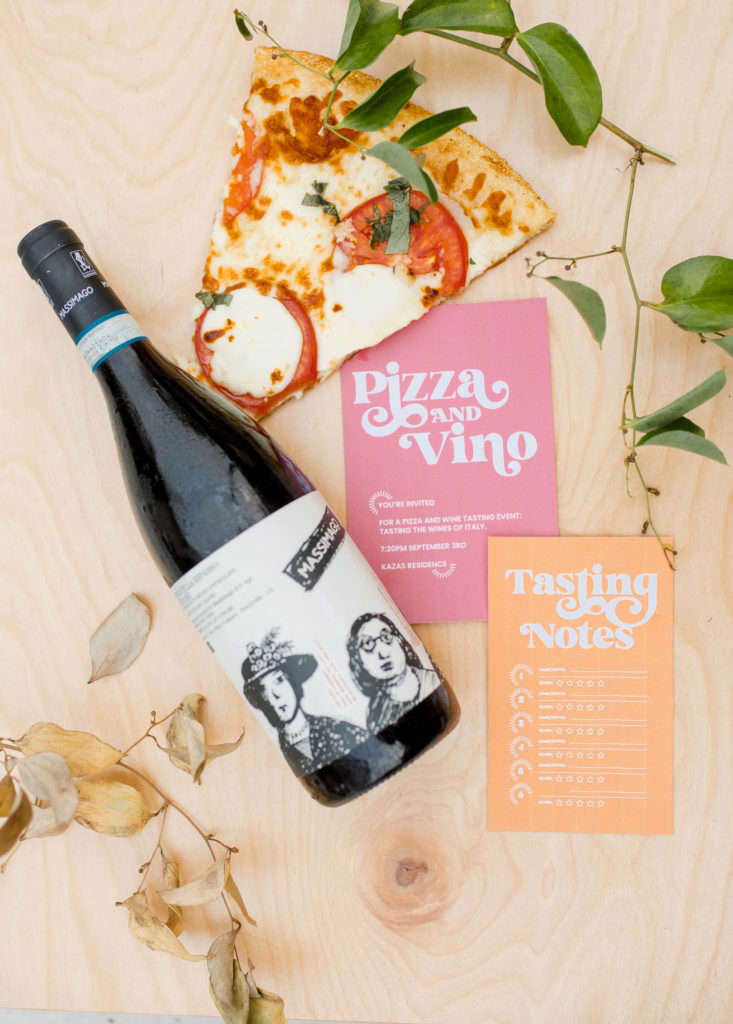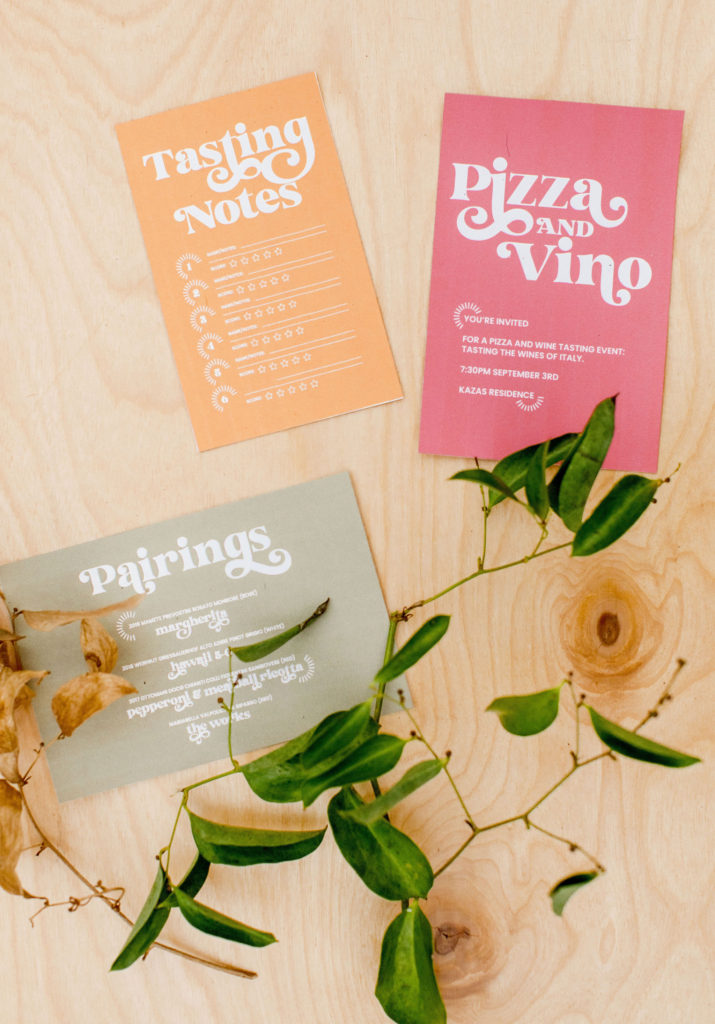 Lauren from Argaux created the perfect wine menu paired so well with each pizza we chose from Sgt. Pepperonis. These are all pizzas your local pizza spot will have, so don't worry about trying to find the right one! I'll share the complete list. All of the wines were from Italy as well, to honor the home of the pizza!!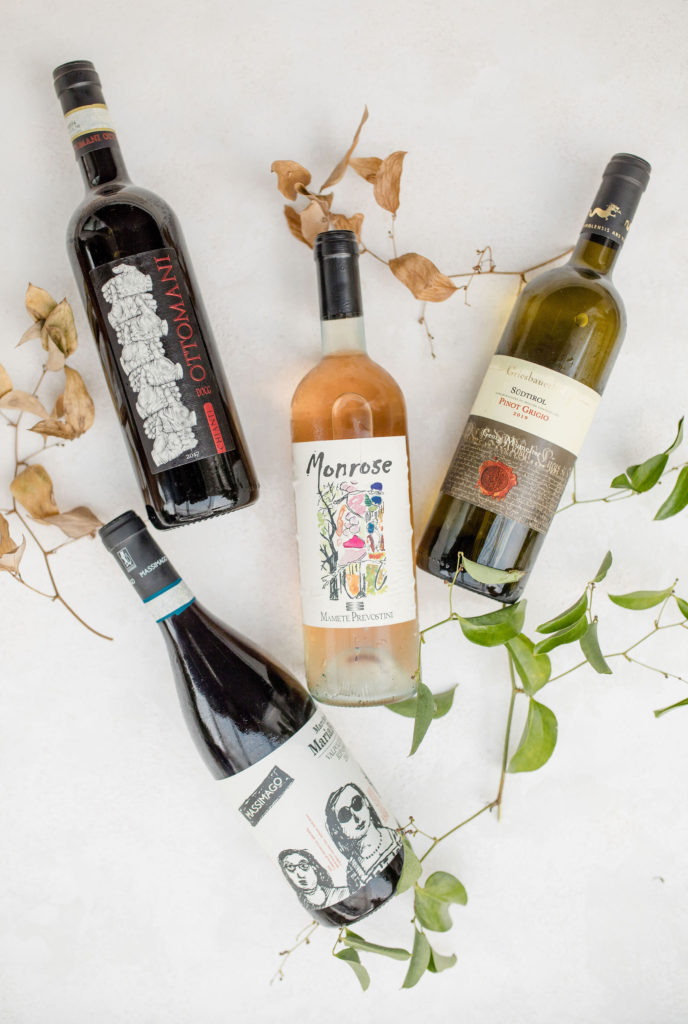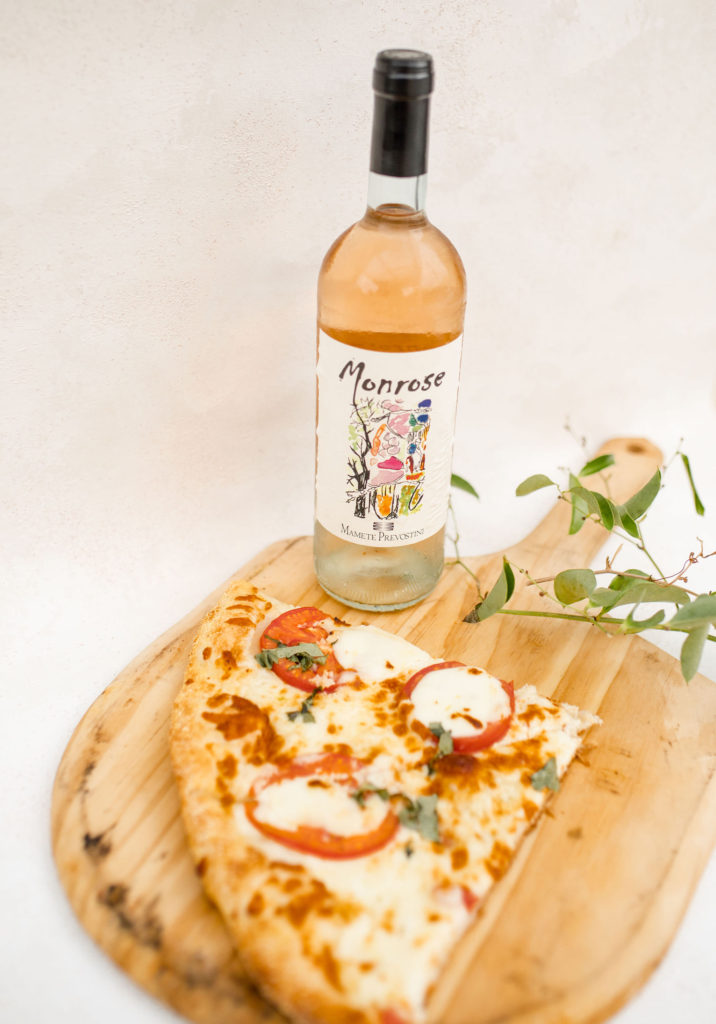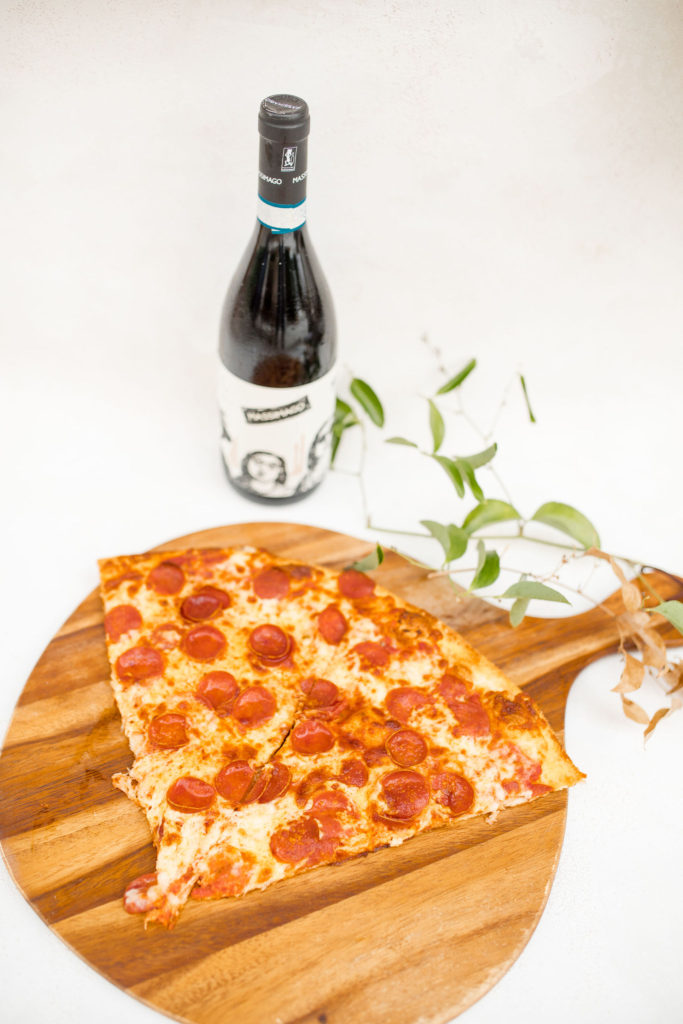 The set up in my backyard was oh so pretty and oh so ready for Fall! I used those colors you saw in the paper goods, an olive green, mustard yellow, and rust with all kinds of rattan. Sort of my perfect table color and texture-wise!
Of course we had pretty florals and greenery from Alex of Third Park. She added Fall foliage to my pergola, a gorgeous floral arrangement to the table and LOTS of candles. I thought that was the perfect touch, reminiscent of an old school pizza place!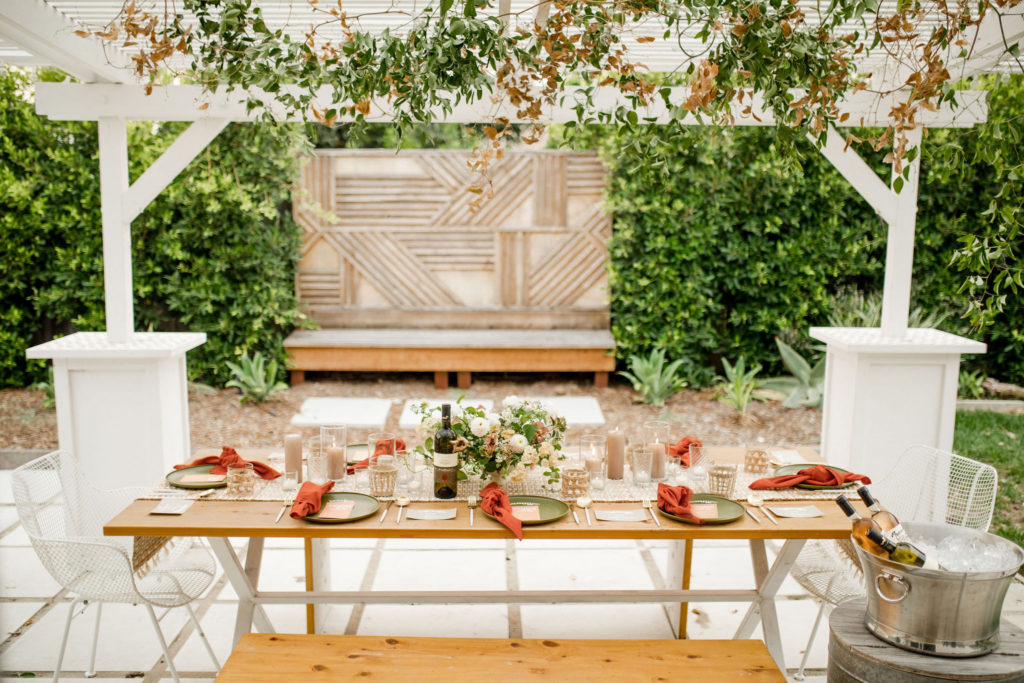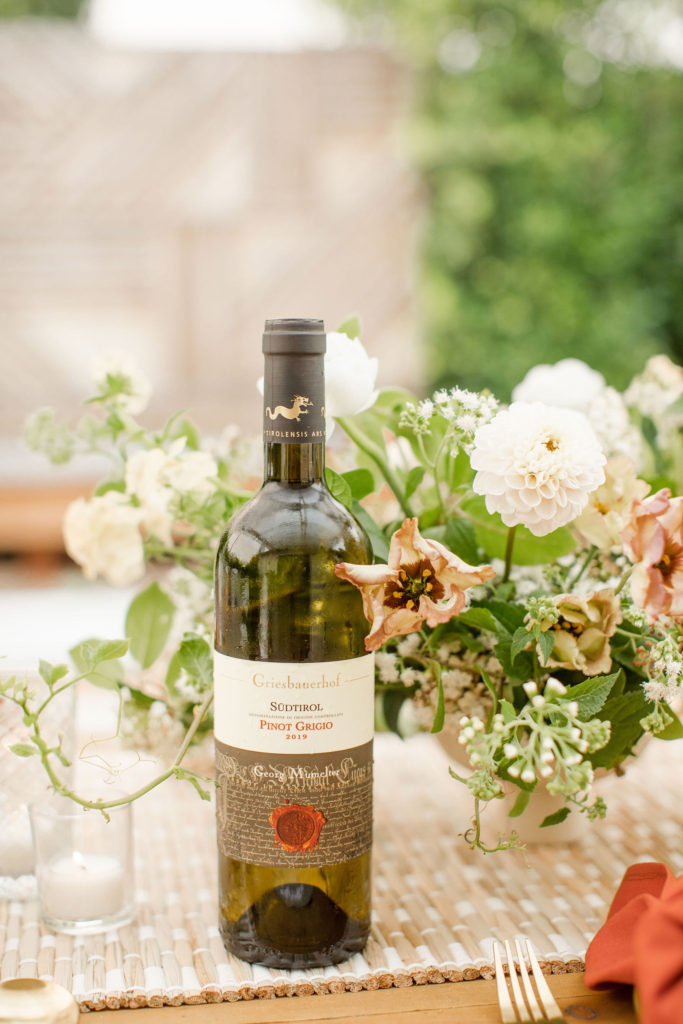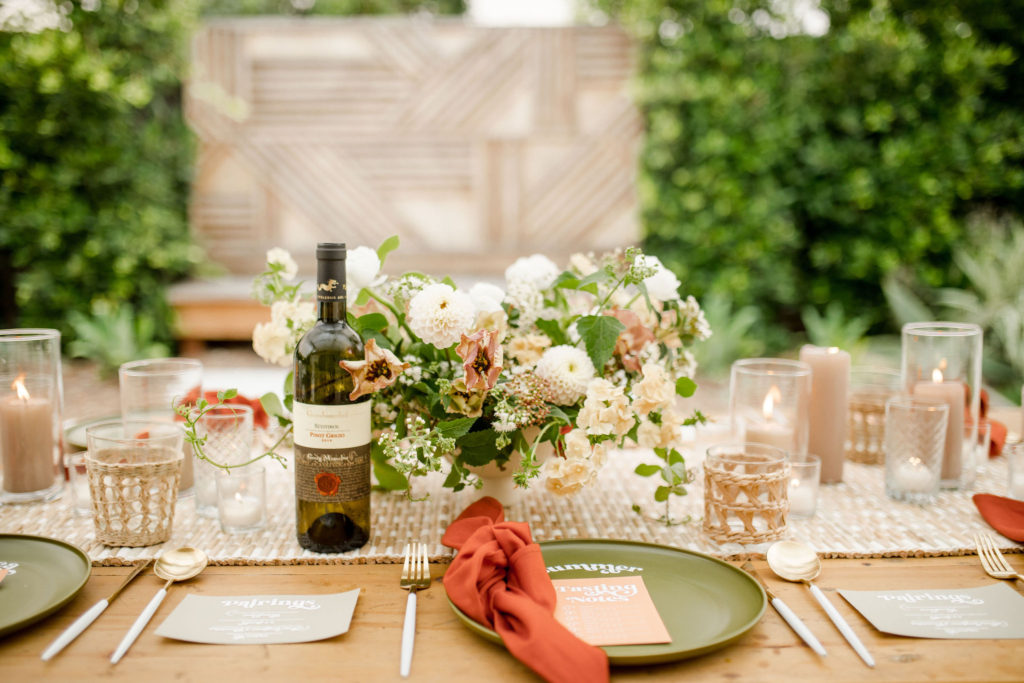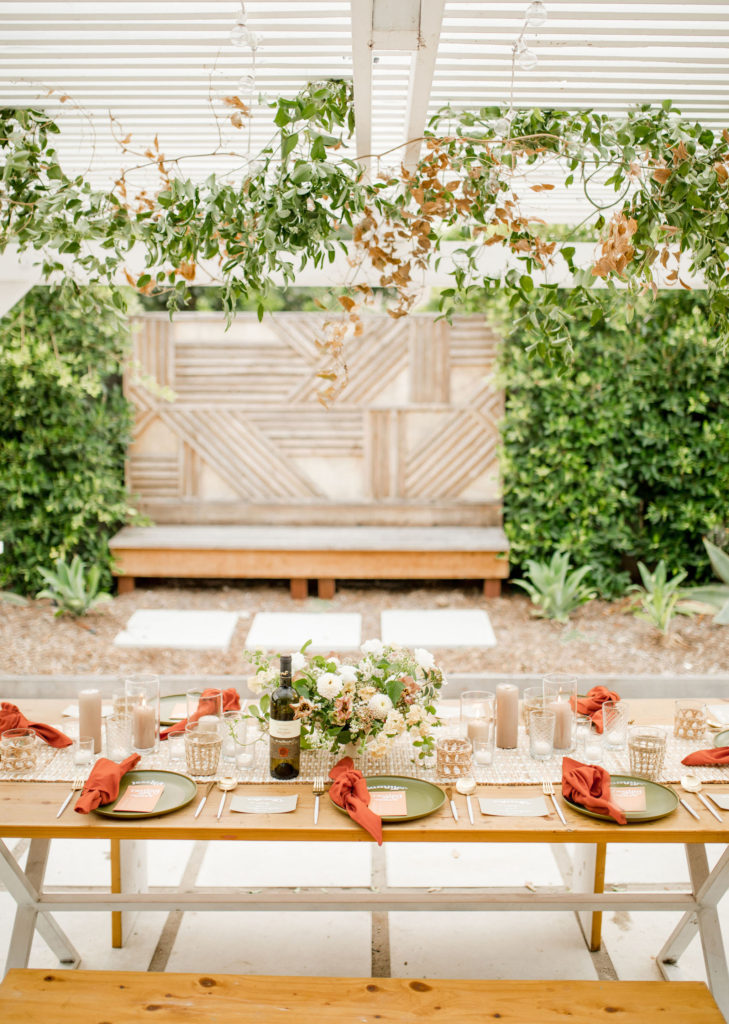 The plates are from Target and the napkins were Hostess Haven. I linked all of the tabletop goodies at the end of the post, but don't you just love those colors together? I thought they were so fun! And of course, the names in that fun font, which were stickers from David & Leanna, looked so amazing!!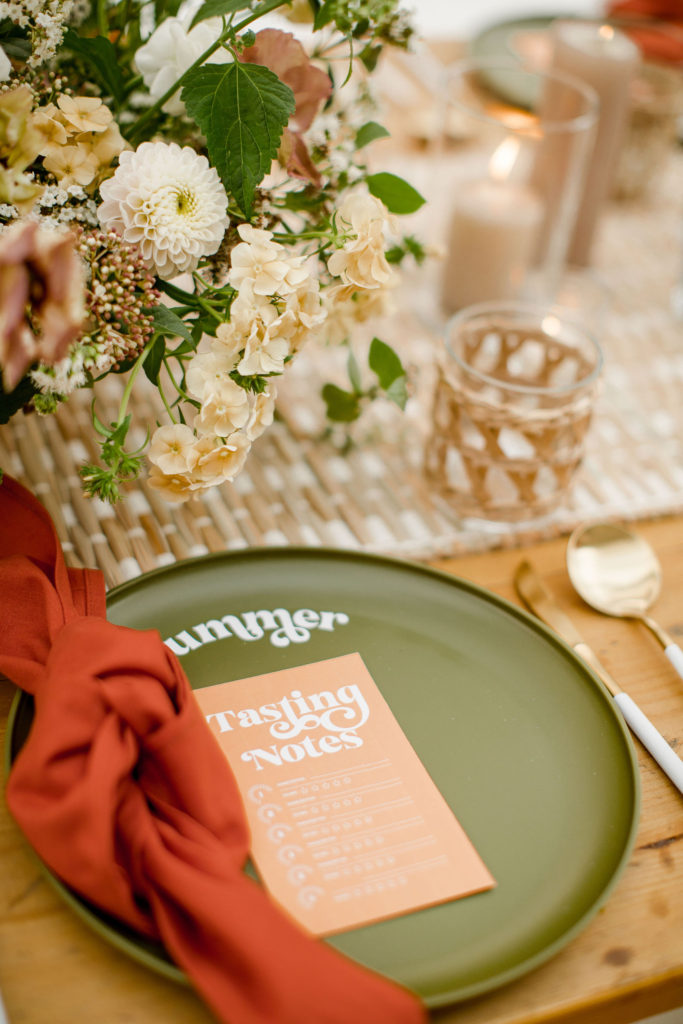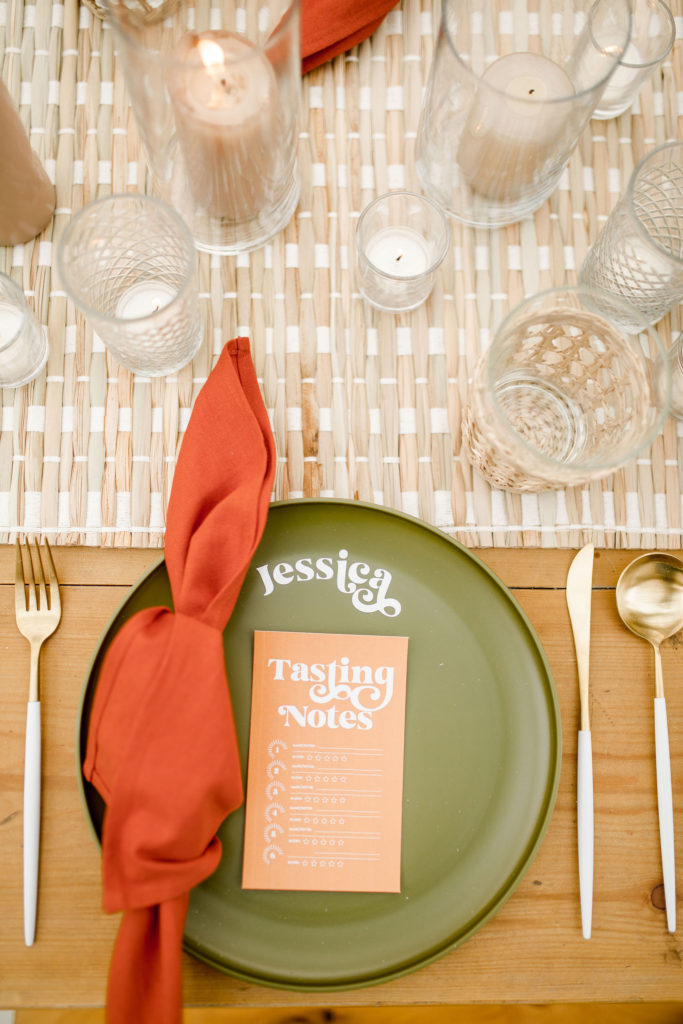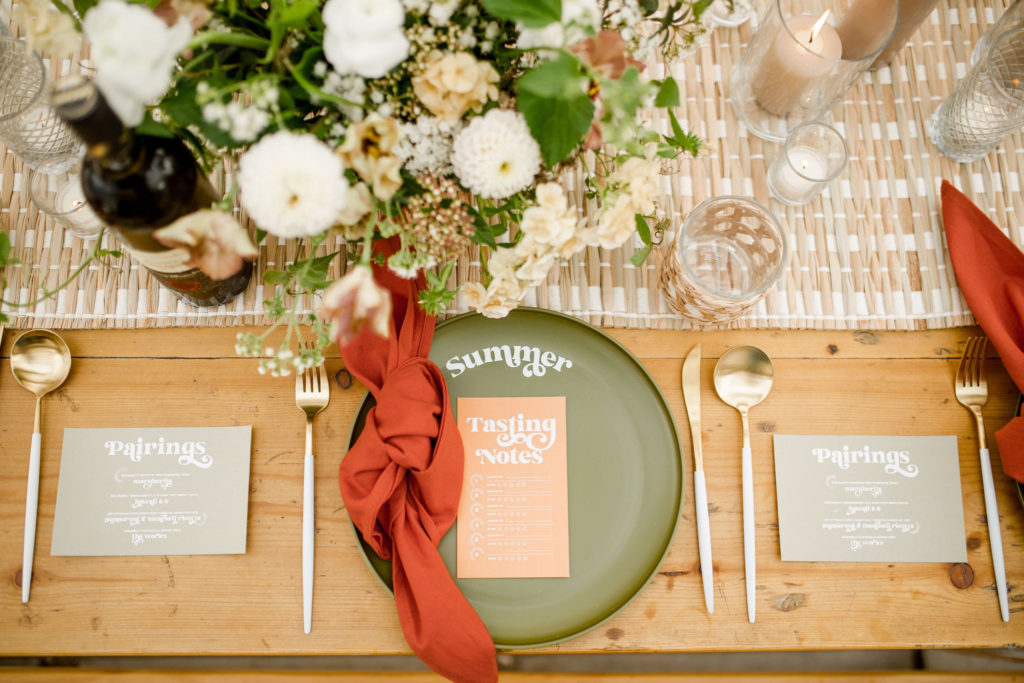 The table is set and we are ready for some wine and pizza! Every girl's dream, right?! This is the perfect time to do a girl's night – especially if you're not into football. Let the husbands have their football time and you have your wine and pizza time! Perfect scenario ladies…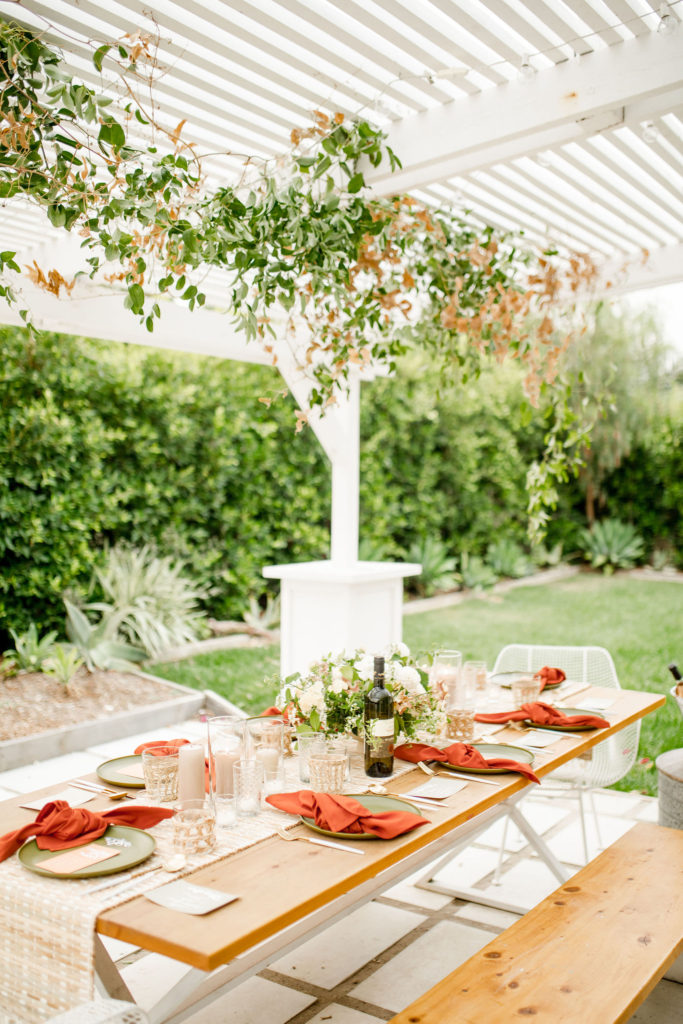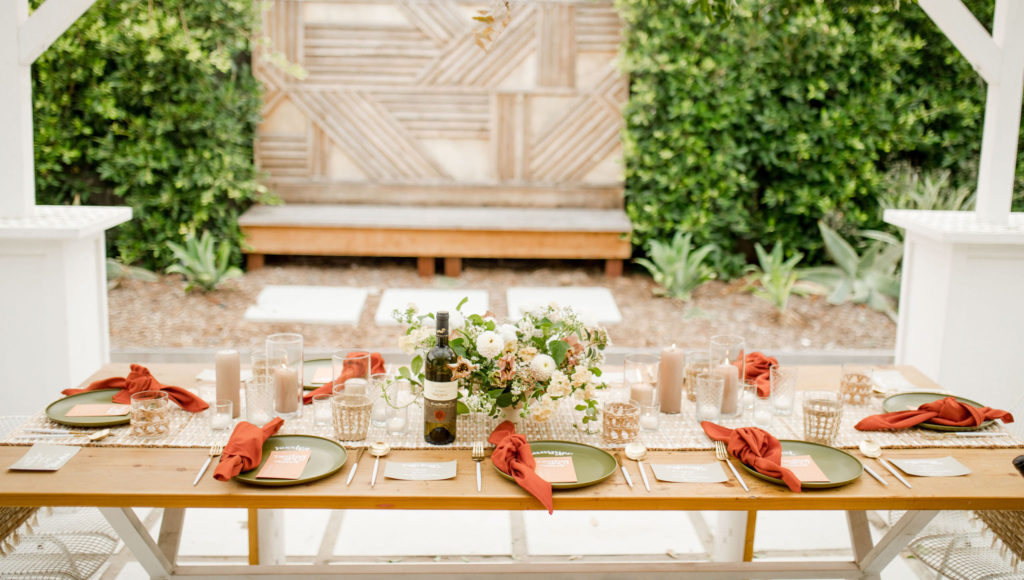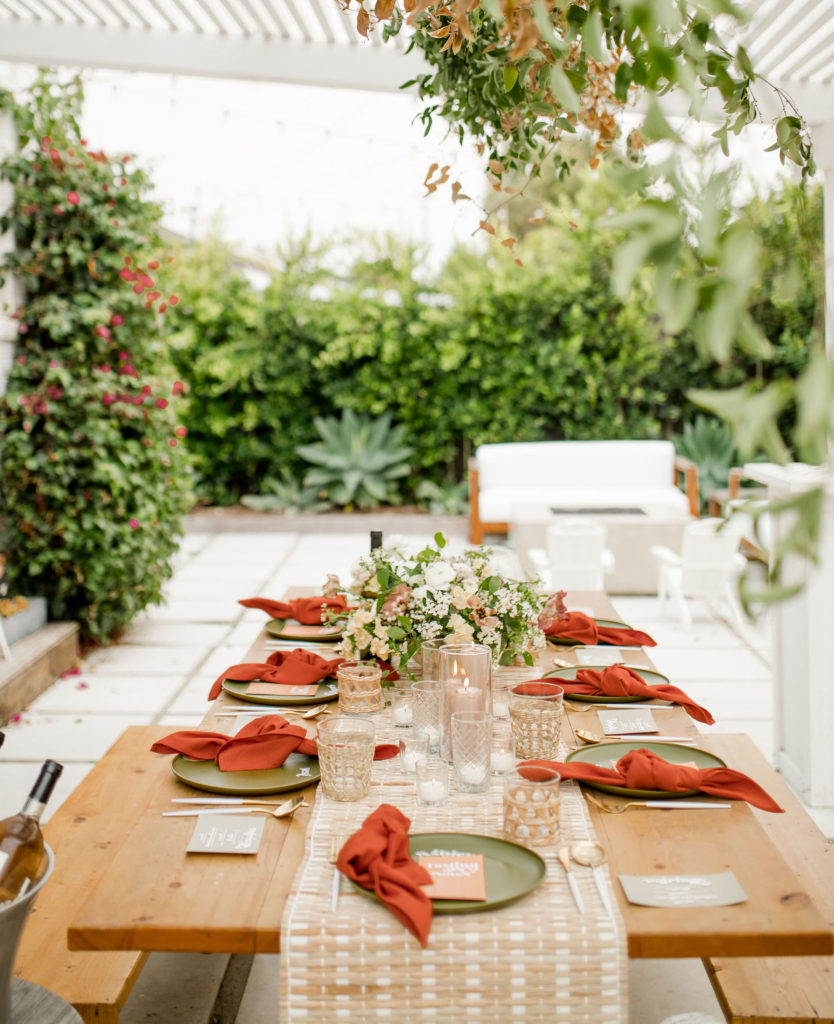 Lauren from Argaux created the perfect menu for us! You are going to love each of the pairings with Sgt. Pepperoni's delicious pizzas. I am a big fan of both of these local businesses. Argaux has been my go-to for wine all quarantine and they never disappoint. Their selection of wines is amazing and I have yet to find a bottle I'm not happy with. And of course Sgt. Pepperoni's is ALWAYS a favorite in my house! My kids and my husband and I love their pizza. They are an Orange County staple!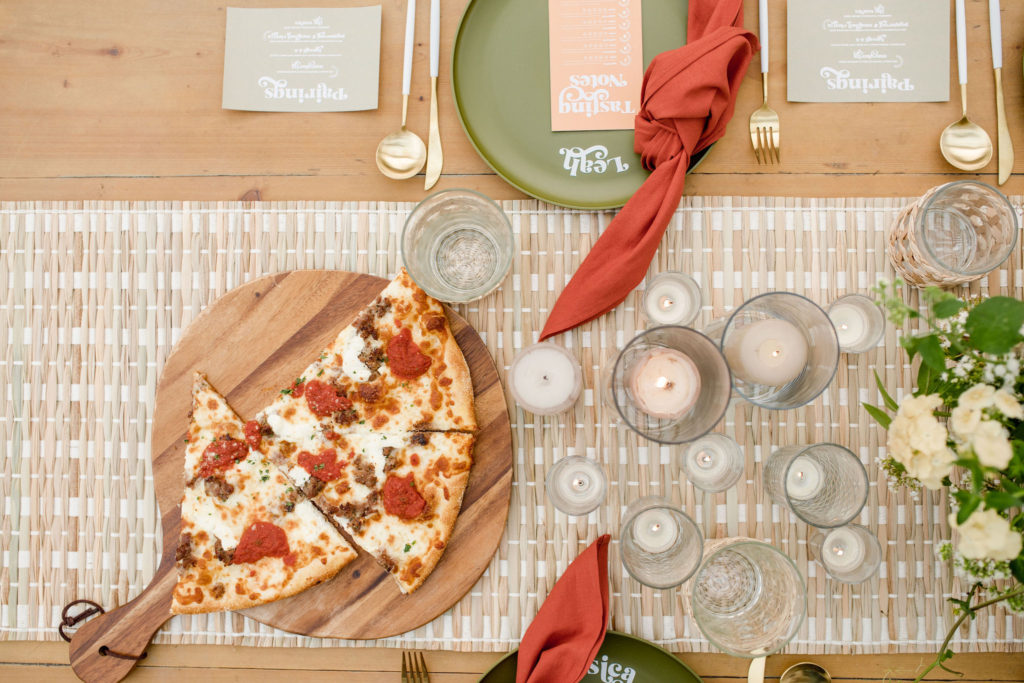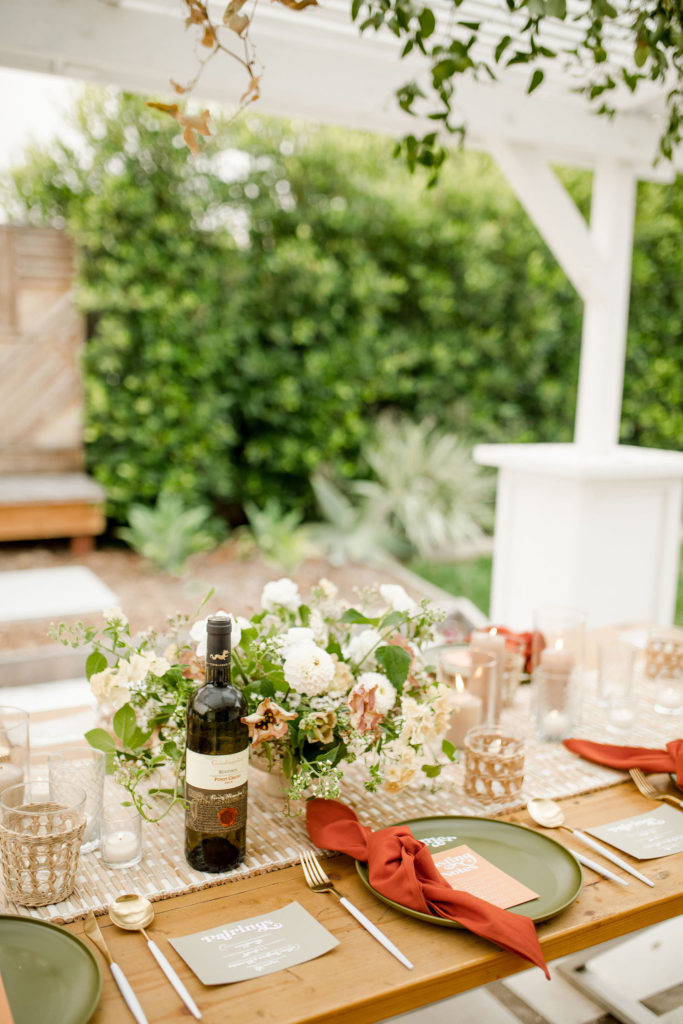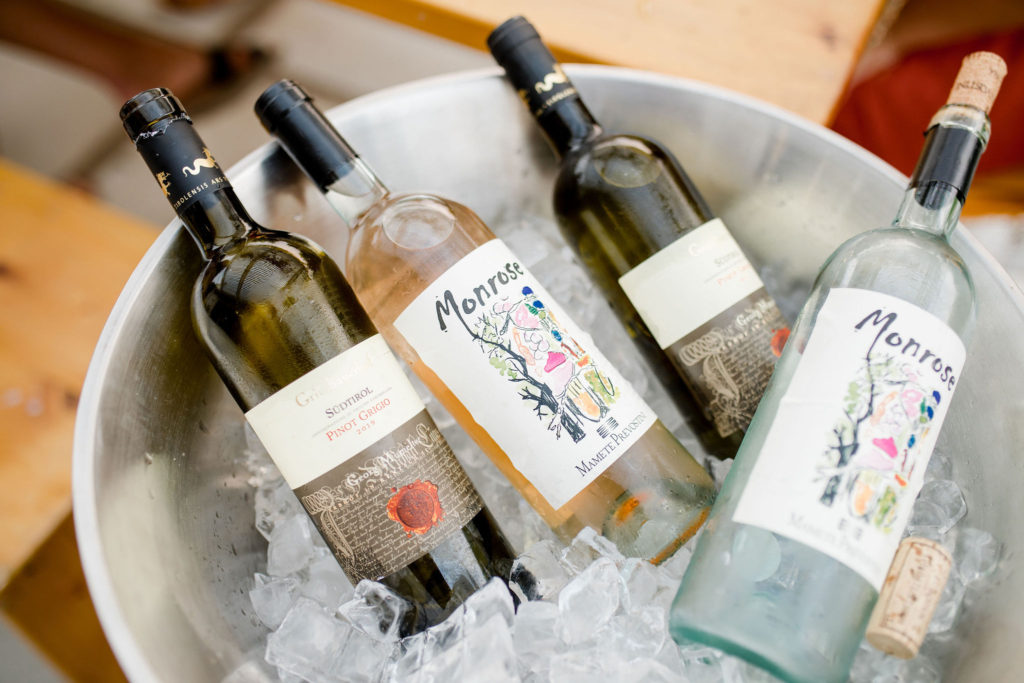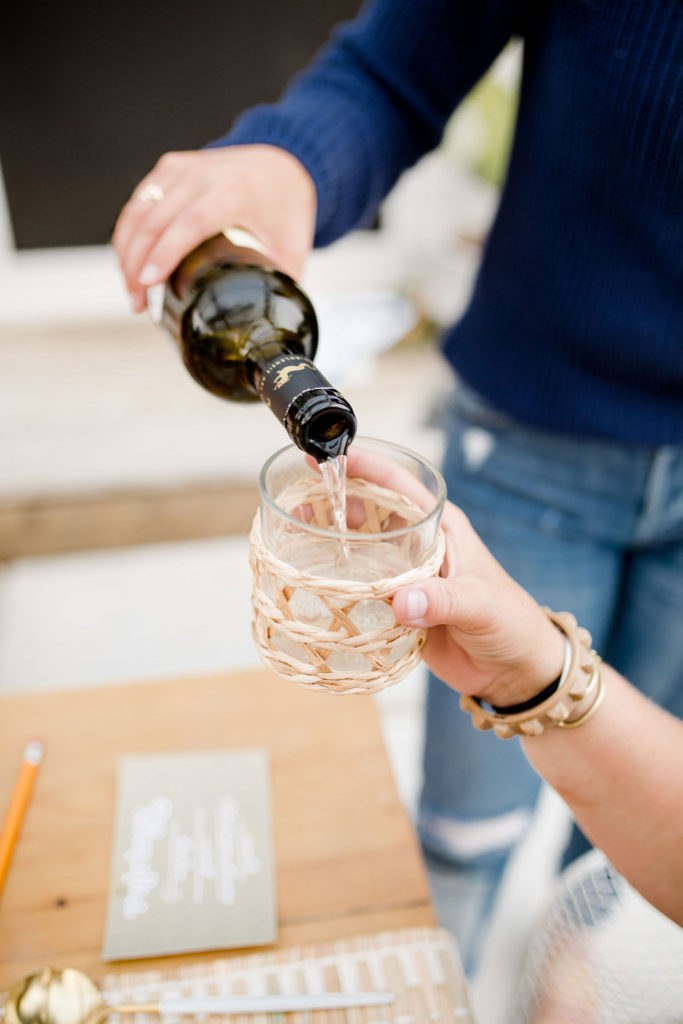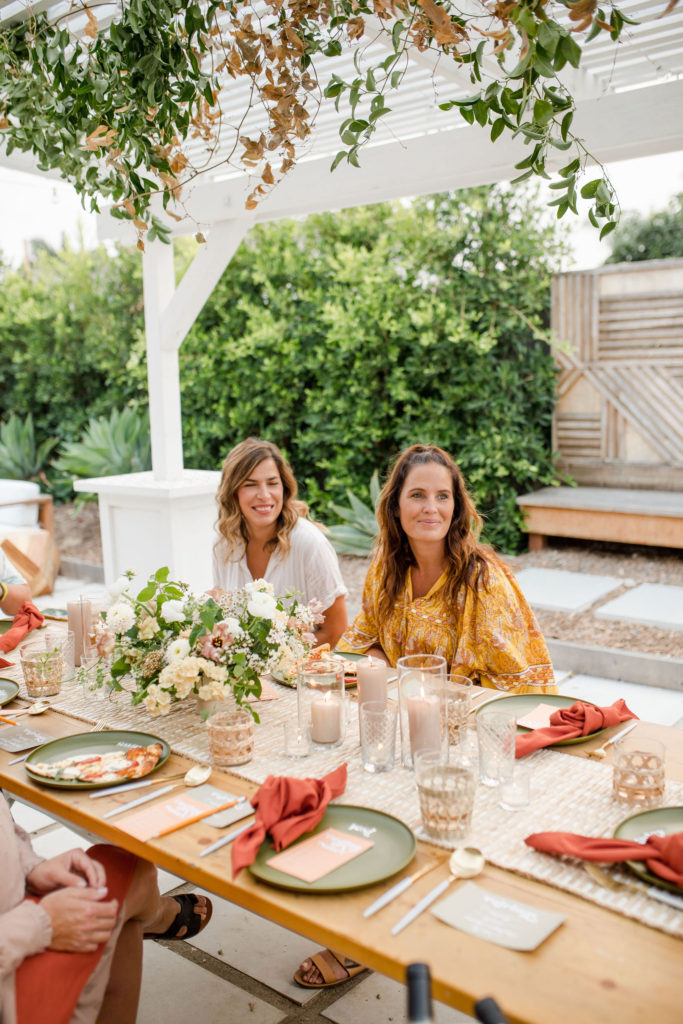 Here are all the delicious pairings below!
2019 Mamete Prevostini Rosato Monrose (Rosé) paired with a Margherita pizza
2018 Weingut Griesbauerhof Alto Adige Pinot Grigio (White) paired with the Hawaii 5-0 pizza
2017 Ottomani DOCG Chianti Colli Fiorentini Sangiovese (Red) paired with either a Pepperoni pizza or Meatball Ricotta pizza
2015 Massimano MariaBella Valpolicella Ripasso (Red) paired with The Works pizza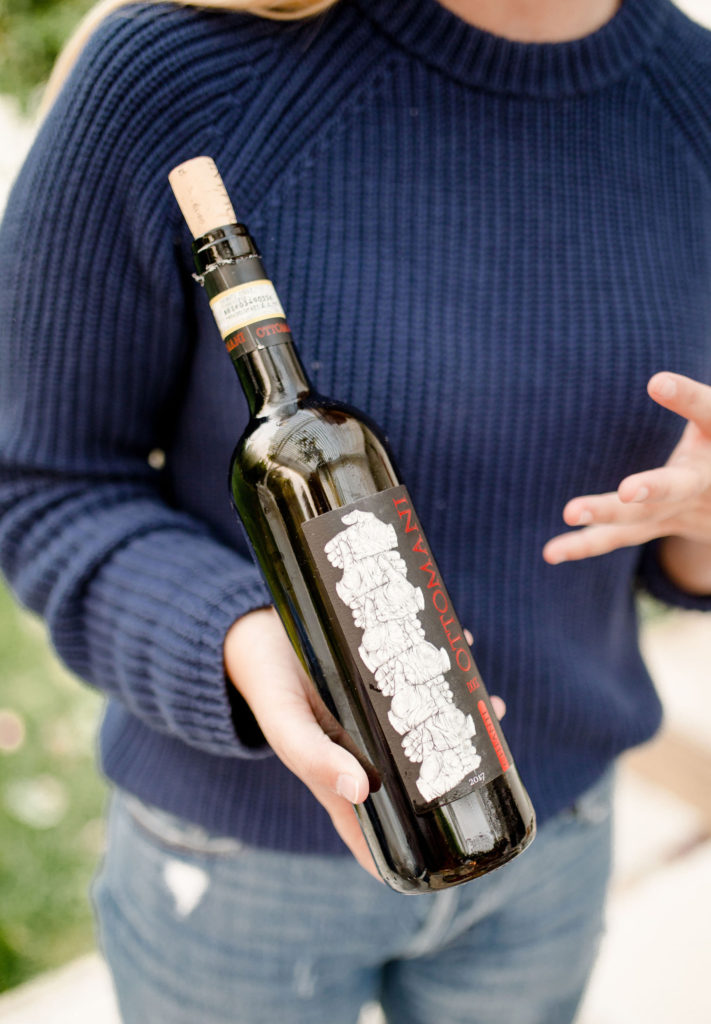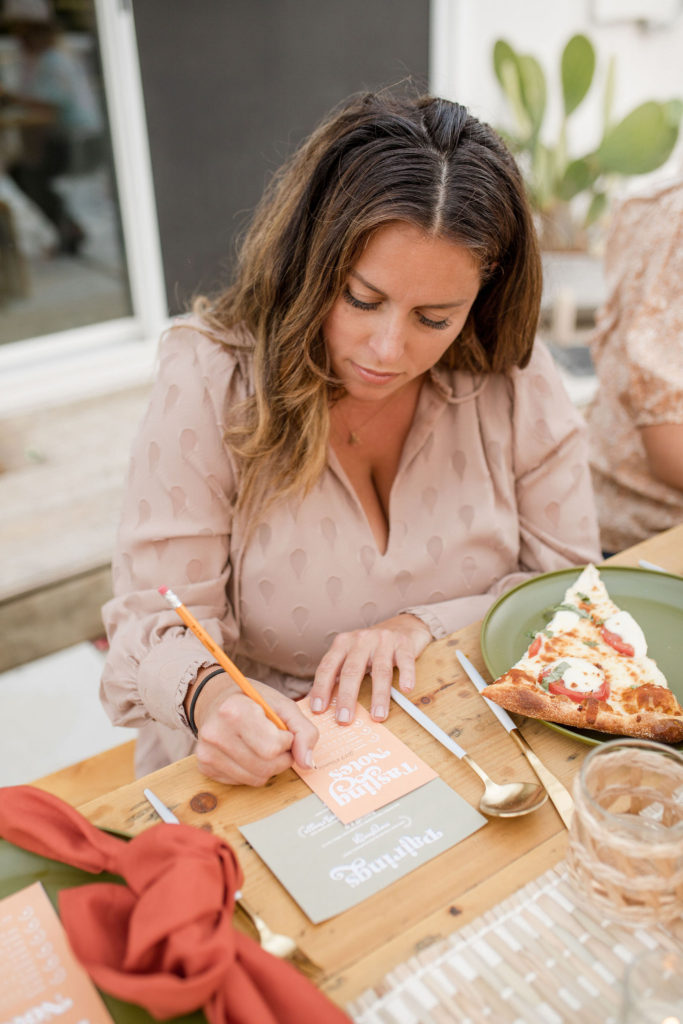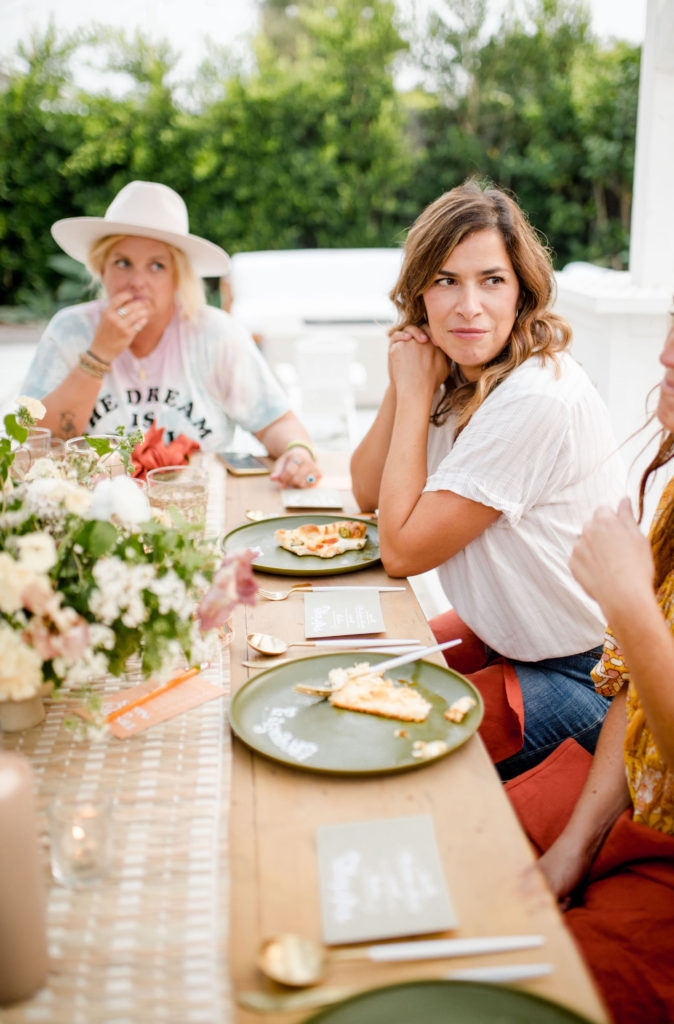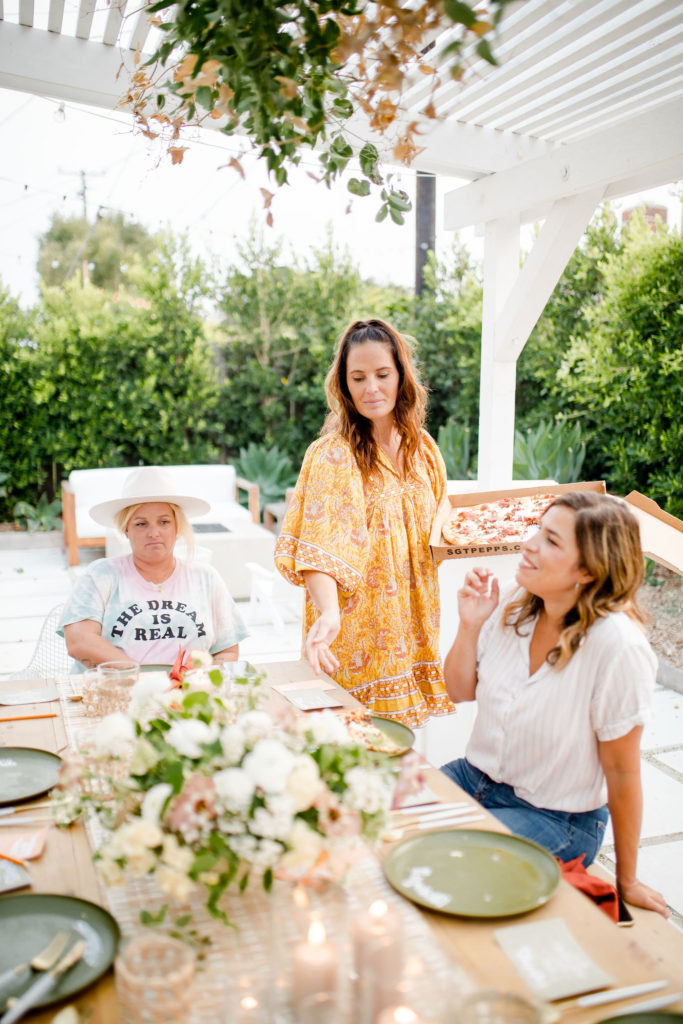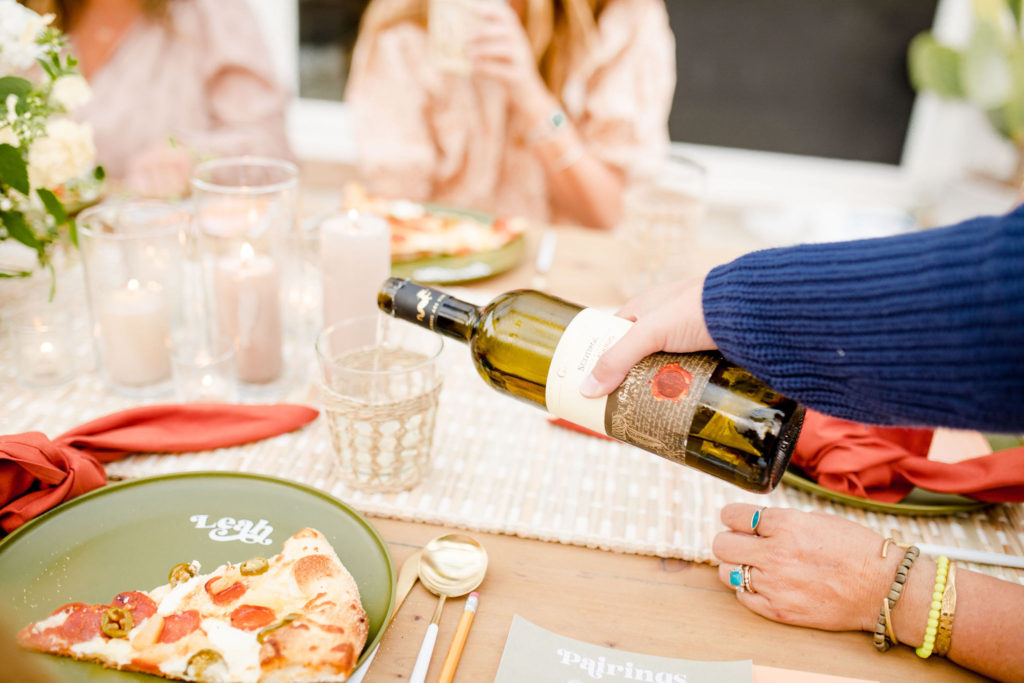 We tasted pizza, we drank wine, we had an amazing time!!! This is a girl's night that even the guys would enjoy! Wine pairings are always fun, you learn a lot and you get all the yummyness your heart desires!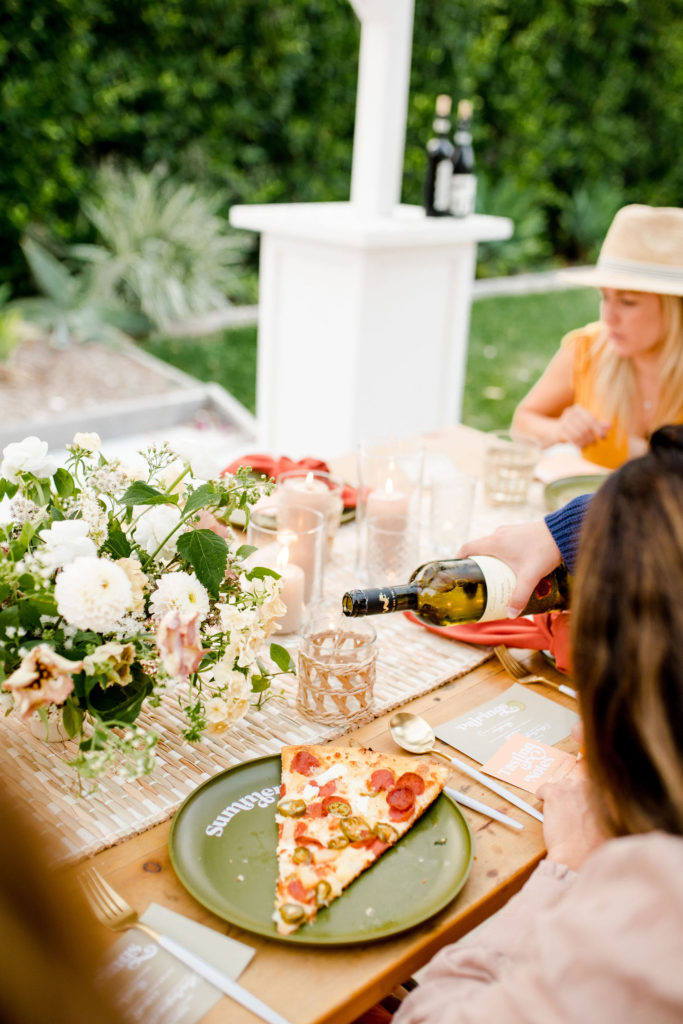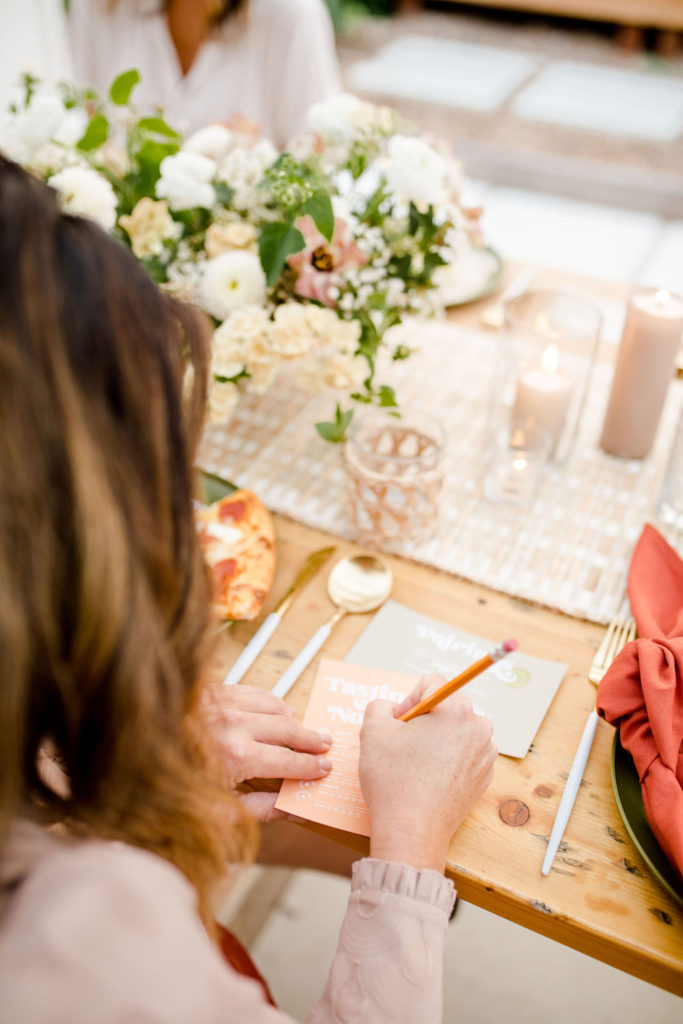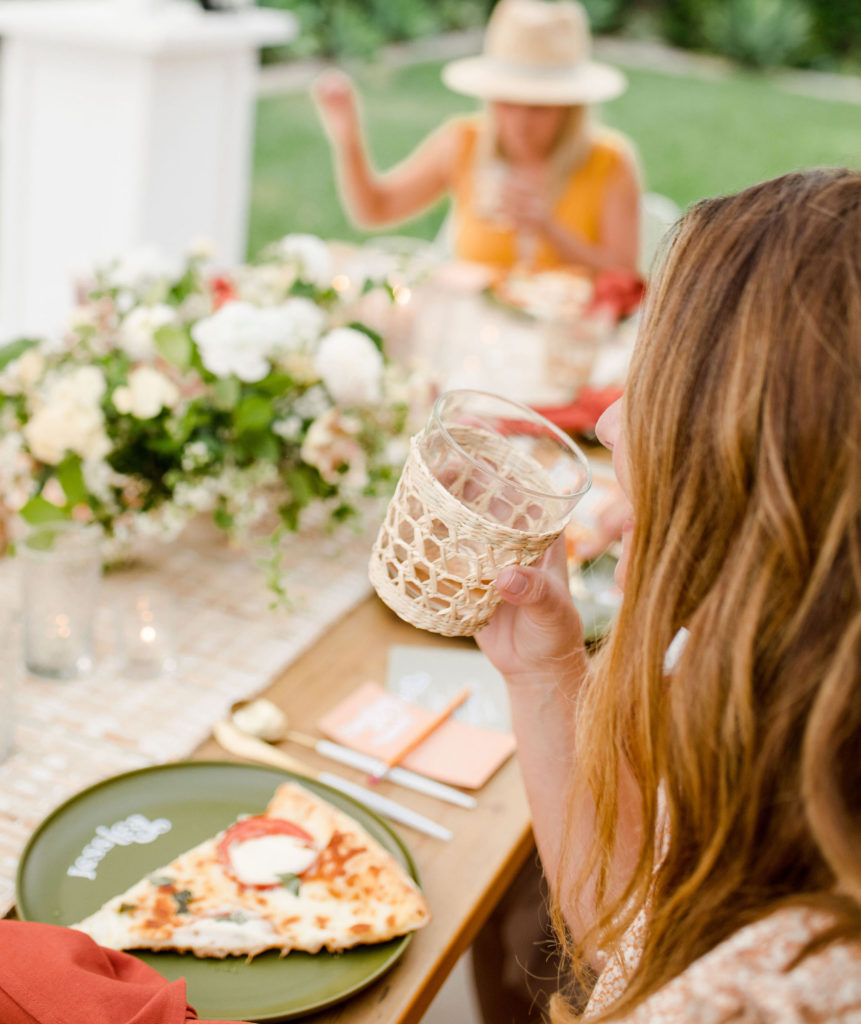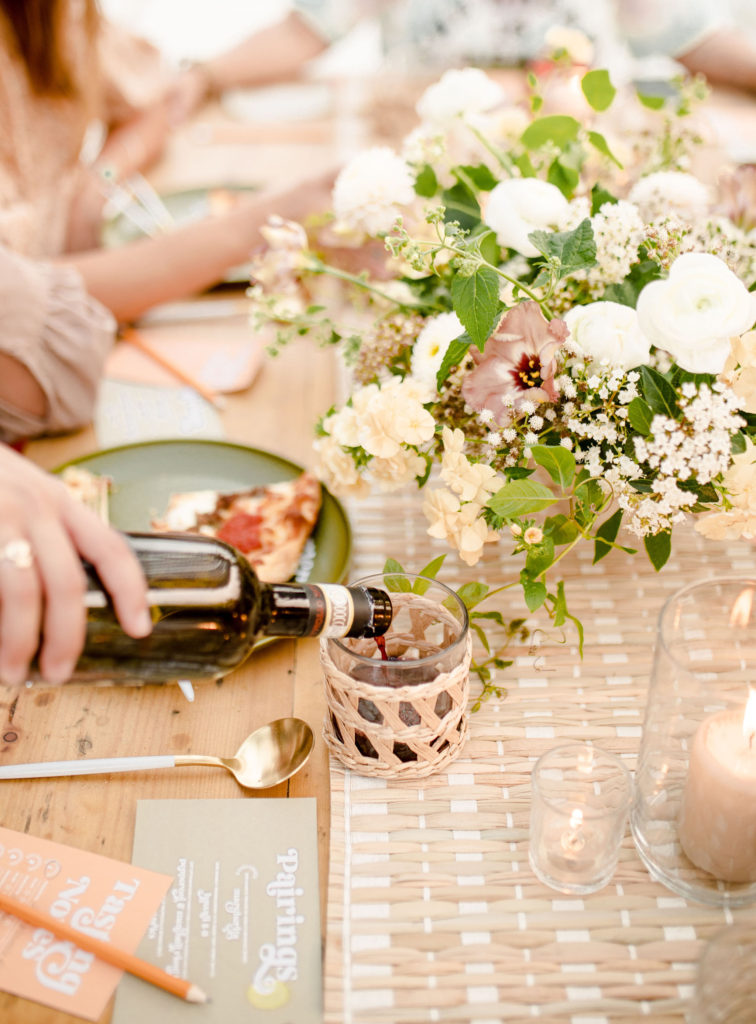 Here's to more fun nights ahead! Are there any pairings you want to see? Please tell us in the comments!
Shop this party below…

xx
Jacquelyn