Let's start this weekend off with a spicy note, shall we?! Popsicles aren't just for kids anymore! This spicy watermelon margarita is easy to make, and will have you dancing thru the weekend! What's your plans this weekend? Anyone celebrating Cinco de Mayo? I will be at the Monterey Bay Aquarium for my little guy's 7th birthday. I'm gathering all my shark knowledge for shark week in July! I know I will be wanting this watermelon margarita by the end of the day with those crowds! Wish me luck!
Photos by Dayna Studios
---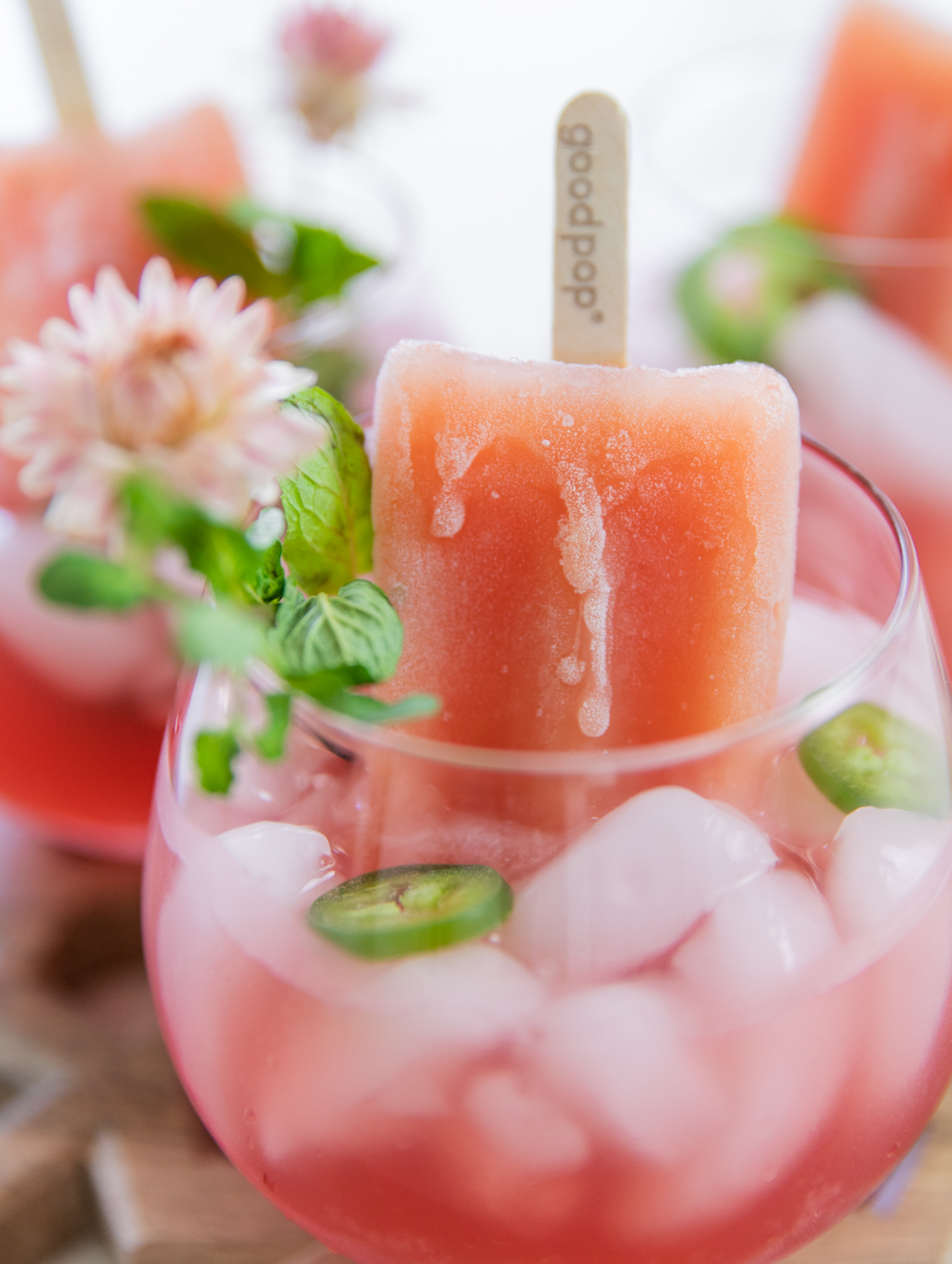 SPICY WATERMELON MARGARITA POPTAIL
serves: 1 margarita
W H A T   Y A   N E E D!

Watermelon Agave Popsicles
2 ounces of tequila
jalapeños
limes
watermelon flavored juice or sparkling water
Mexican flavored salt
B U S T   O U T:
cocktail shaker
glasses
---
I N S T R U C T I O N S
Rim a glass with a lime and spicy Mexican flavored salt. In a shaker fill with ice and then add tequila, jalapenos, a squeeze of lime juice, and the watermelon flavored water. If you are using sparkling water, don't add into the shaker.
Shake! Shake! Shake!
Pour all ingredients into a glass, and then pop in your popsicle.
Enjoy!

---
xx
Abby