It's been all Cinco all week, and yet, we still have more!!! Today I'm sharing a backyard party at my dear friend Kevy's house – I basically stalk her house constantly and ask her to do photo shoots/parties because I'm obsessed. Well, she is also hosting a party this weekend that I can't attend because I'll be out of town – so I had to make up for it by doing an early version! Kevy and her husband are known for their amazing watermelon margaritas. They are as delicious as they are deadly, however they claim you don't get a hangover… Intriguing, right?! Well I did a whole party dedicated to said margaritas, Cinco with a watermelon twist if you will! And don't worry, I'm sharing the recipe to those tasty margaritas too!!!
Photos by Kristin Taylor Photography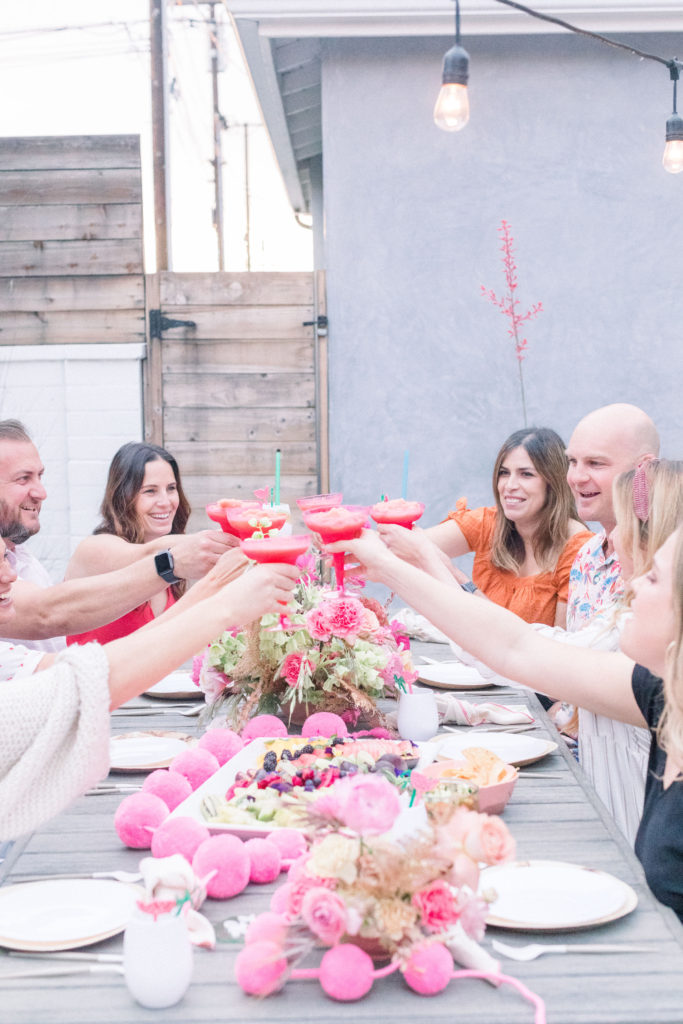 Let's start with this invite, because I'm in love!! There's something about this color combo!! Michelle Dalpathado of Stand Tall Mia – you blew me away girl!! She actually sent me four different versions for the invite – FOUR!!! It was so hard to choose I did a vote on our Instagram – this was the winner and probably what I would have chosen too!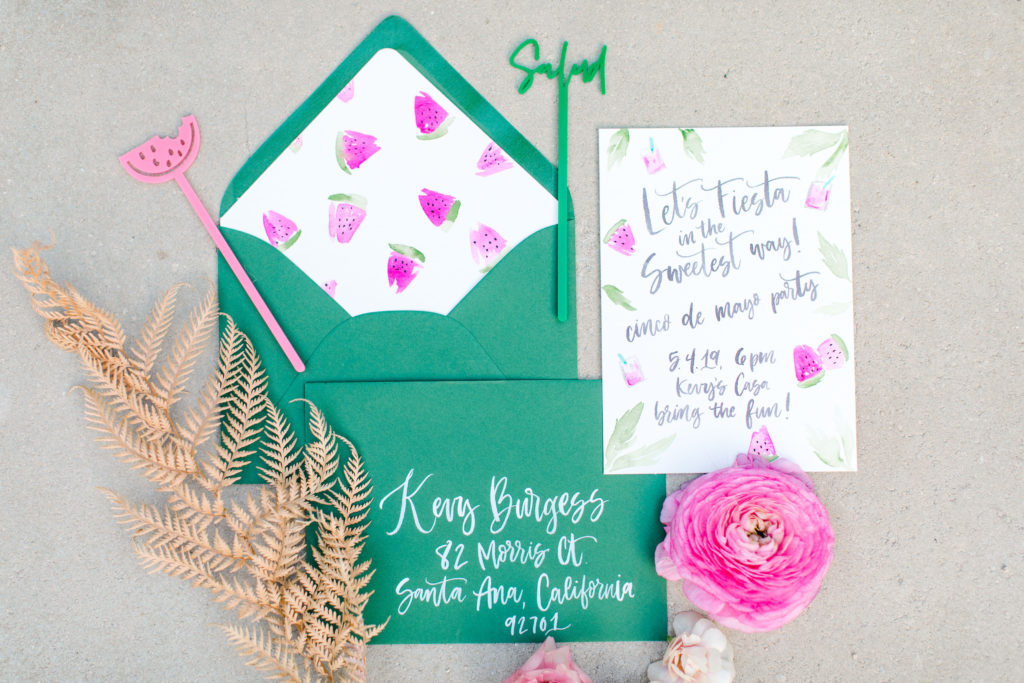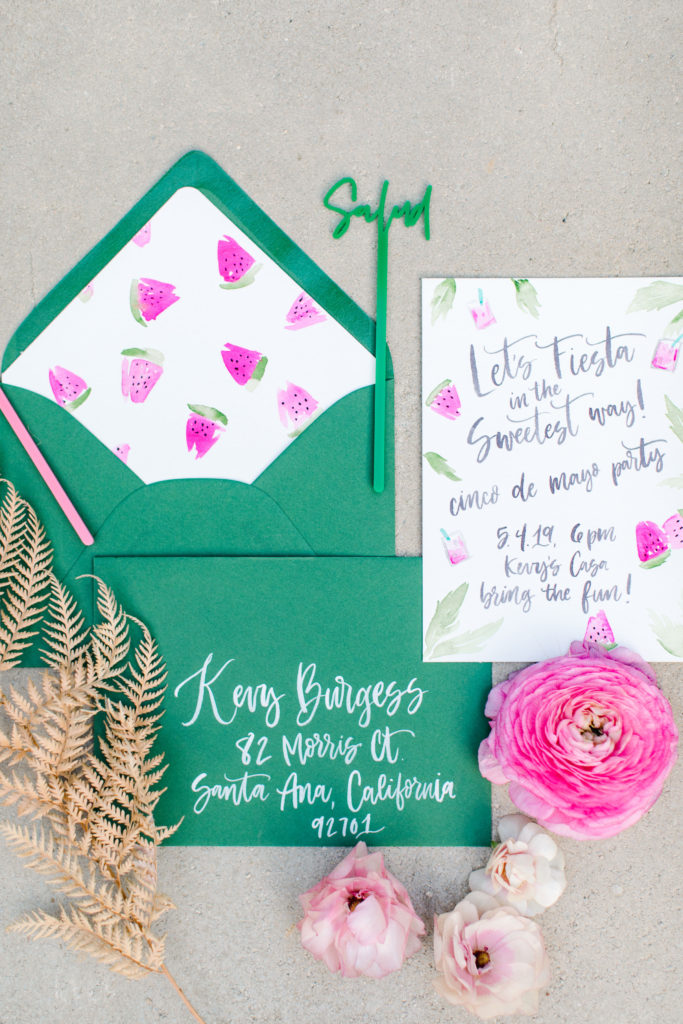 Now onto this pretty table!! Again, this color combo was so fun to play with! Our Beijos favorite – PINK – along with shades of green and neutrals. It was a little outside the box and I loved that!! These gorgeous flowers are by Not Just in Novels – my new flower muse!! Krista is so unbelievably talented and always impresses me with her stunning work.

The tabletop is all from our go to for any backyard bash, L'entramise. Aren't their pink margarita glasses so cute?! I used Hostess Haven for their pretty hot pink trimmed napkins and all of the rad details are by Malisa of Creative Amme. I love the place cards and stir sticks she created, those are the details that just make the table pop!
Speaking of details – I added some pretty Mexican blankets and Otomi pillows from The Little Market to keep guests cozy. I even used their pom pom garland along the table – a last minute add that I'm so glad I decided to do, isn't it fun?!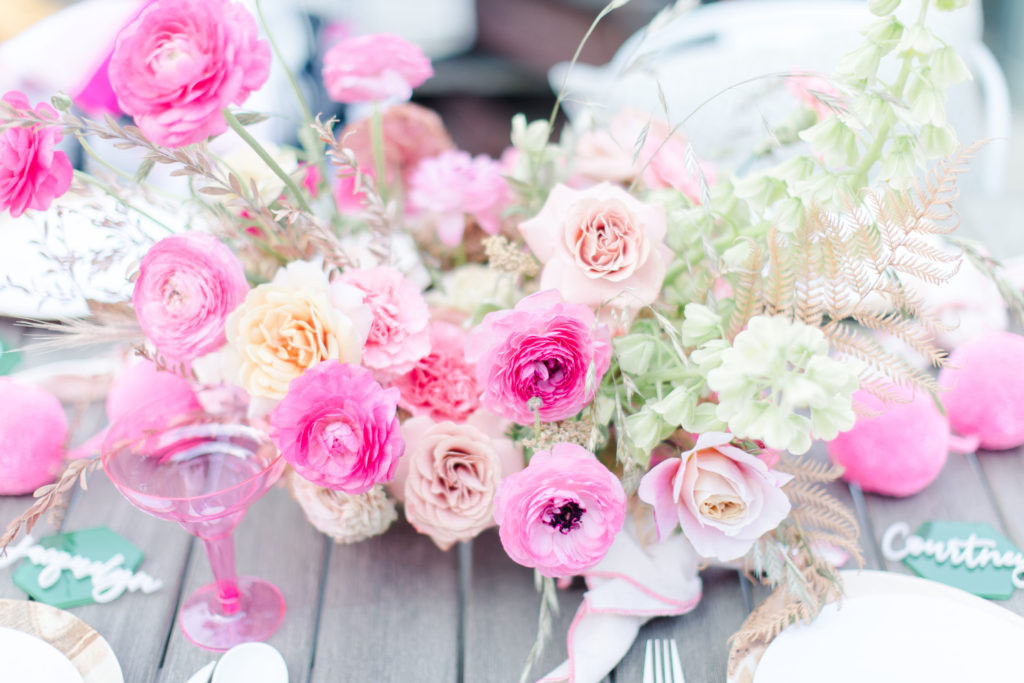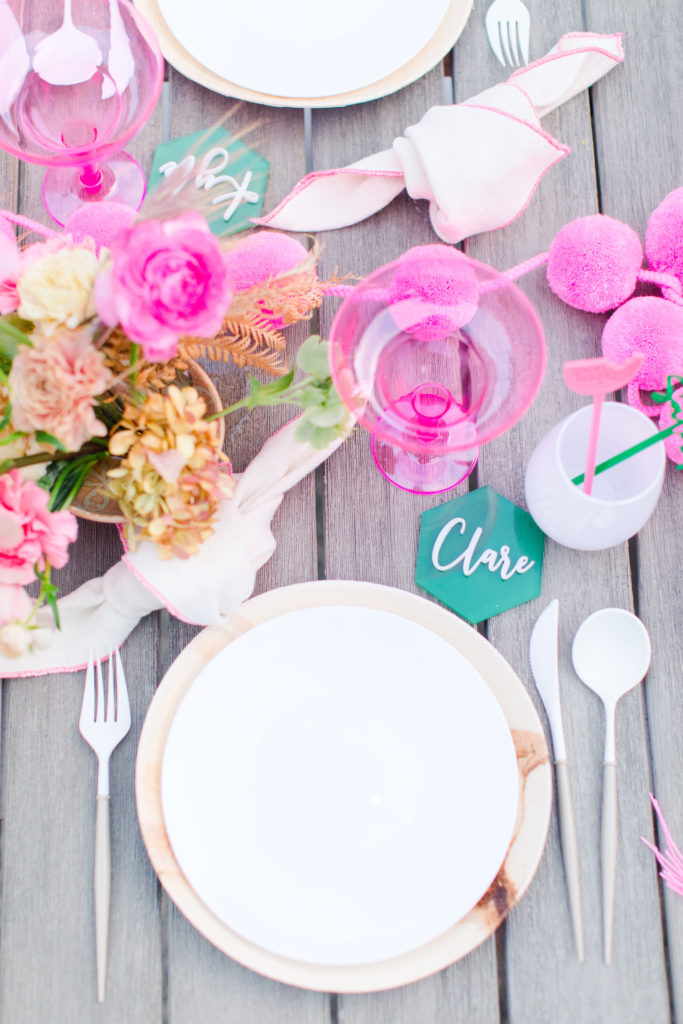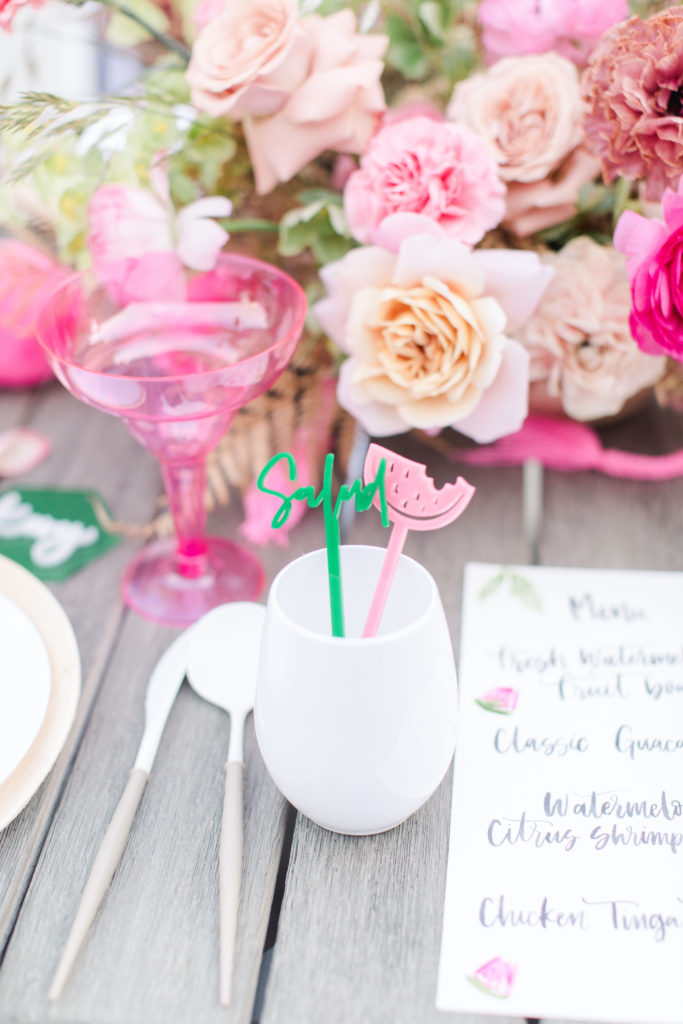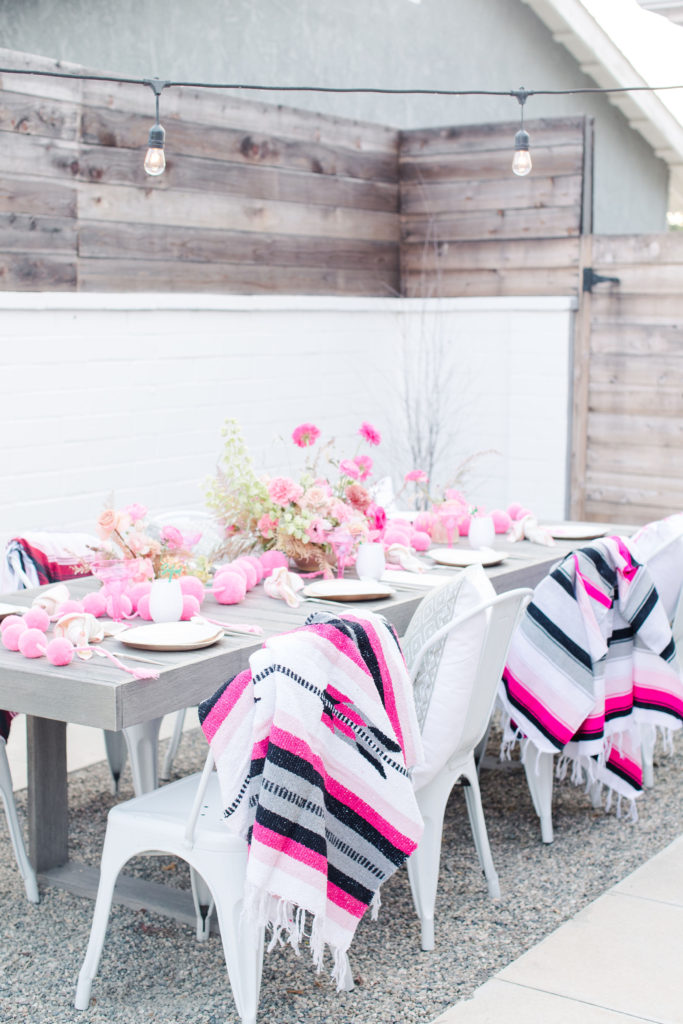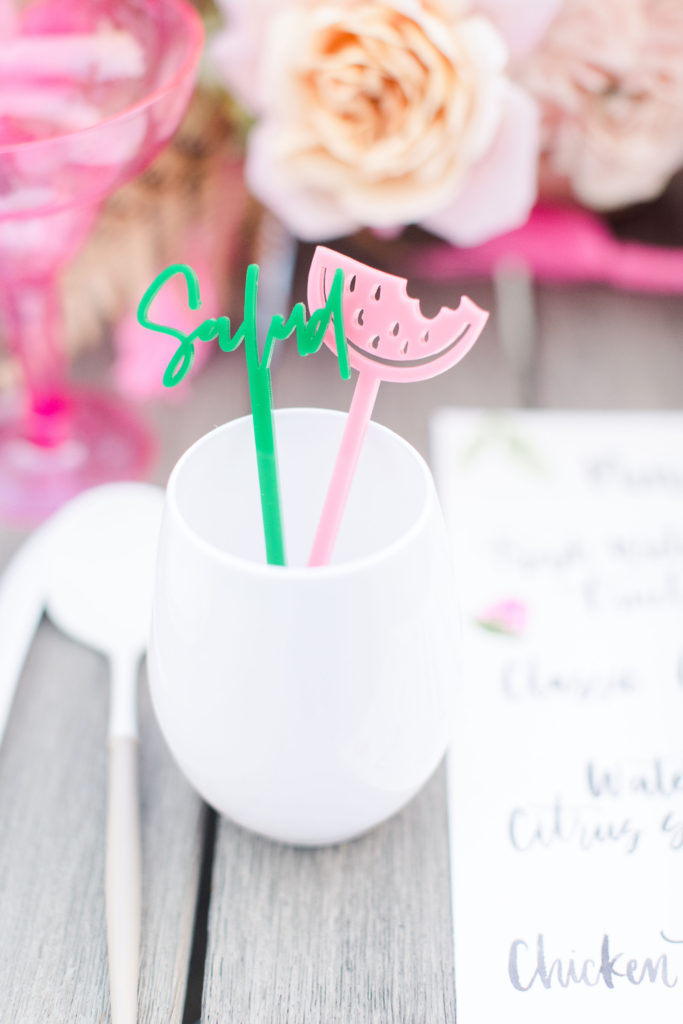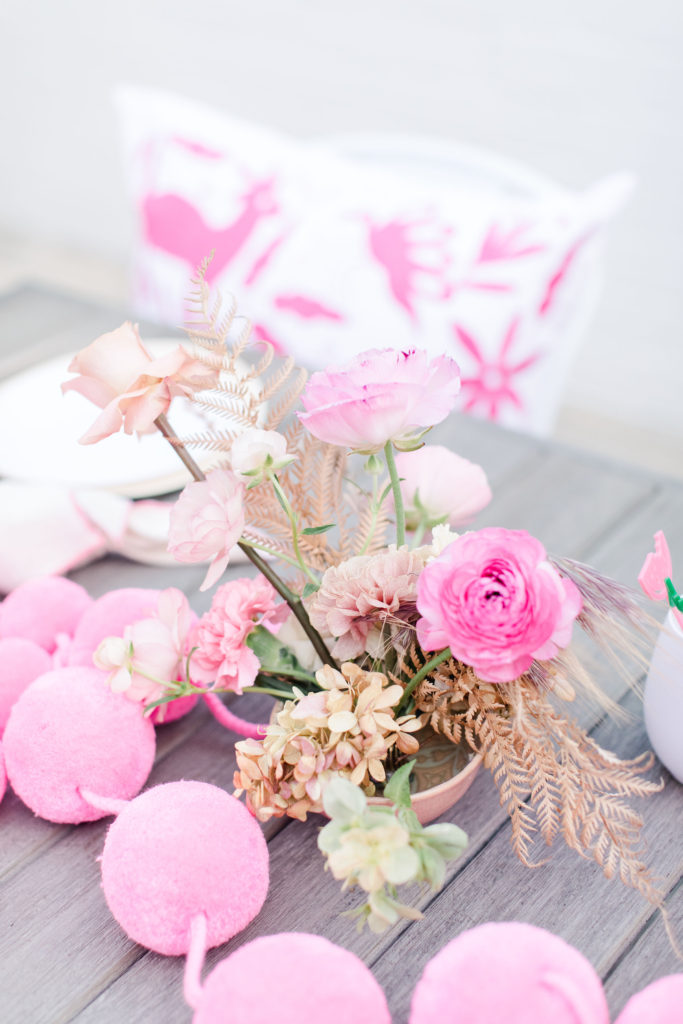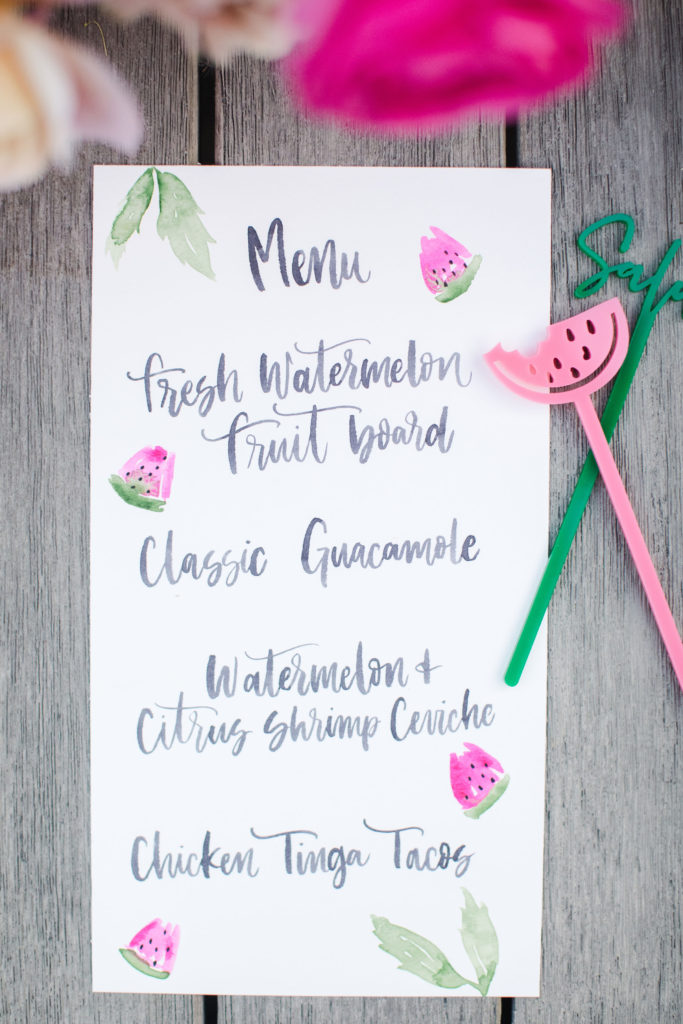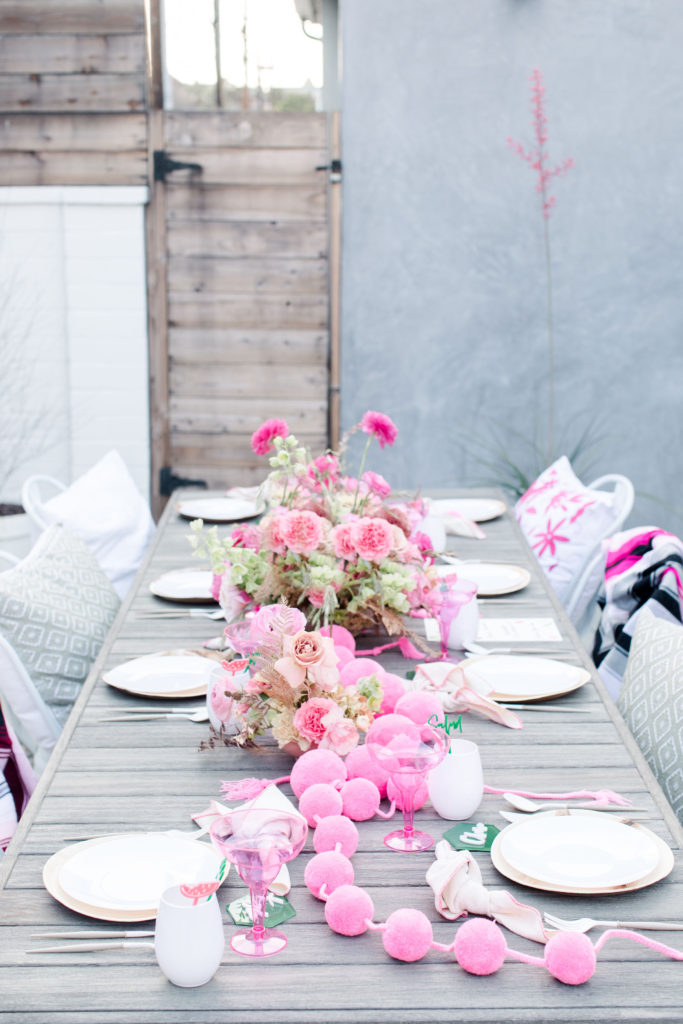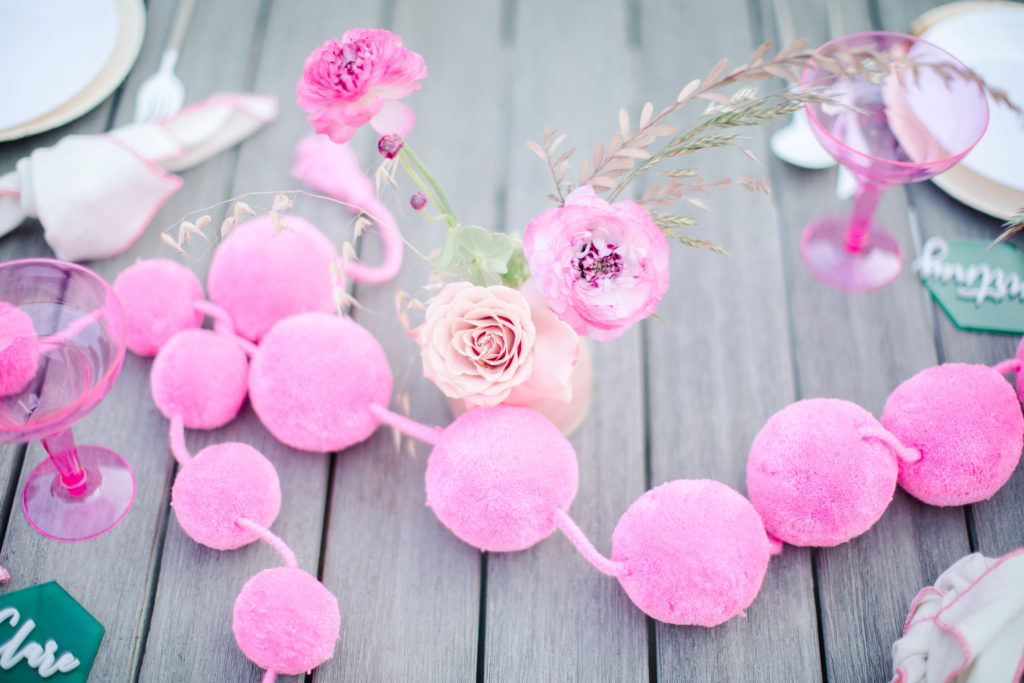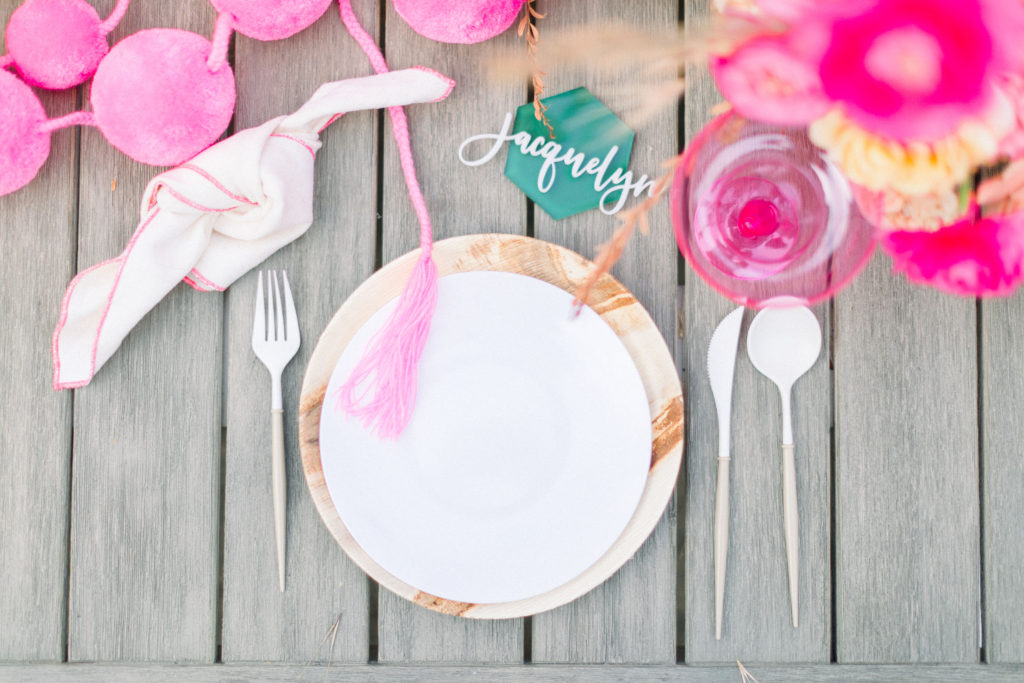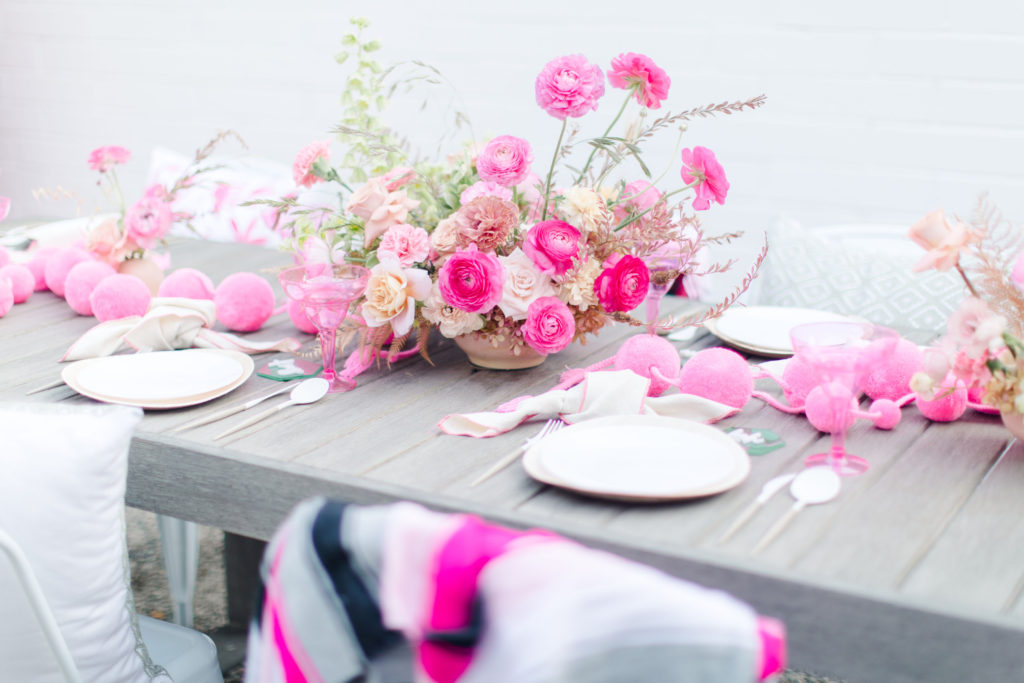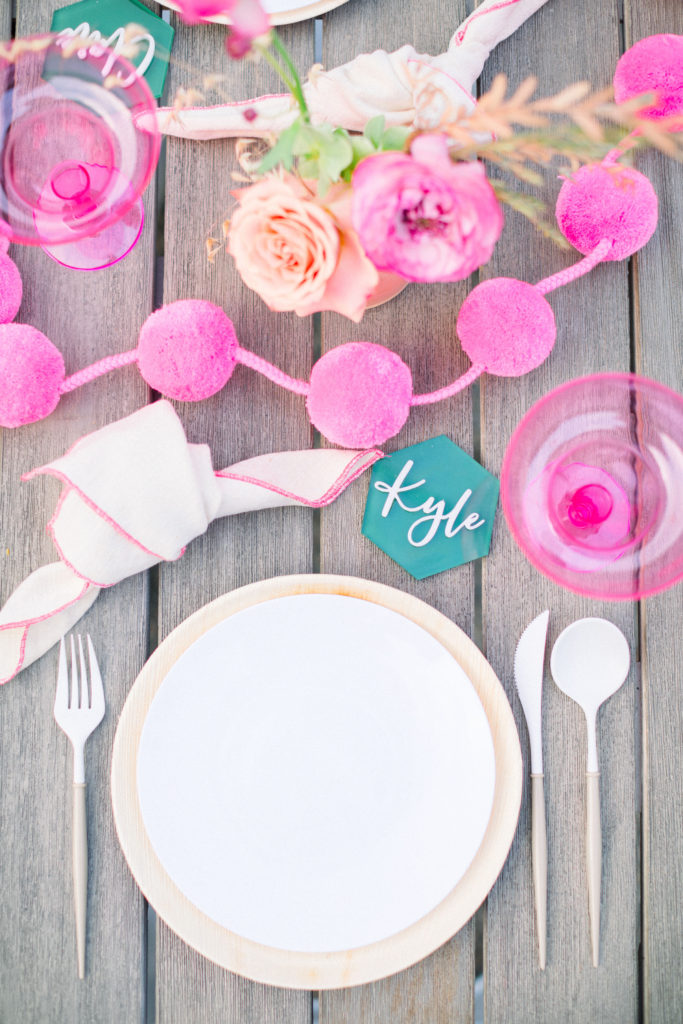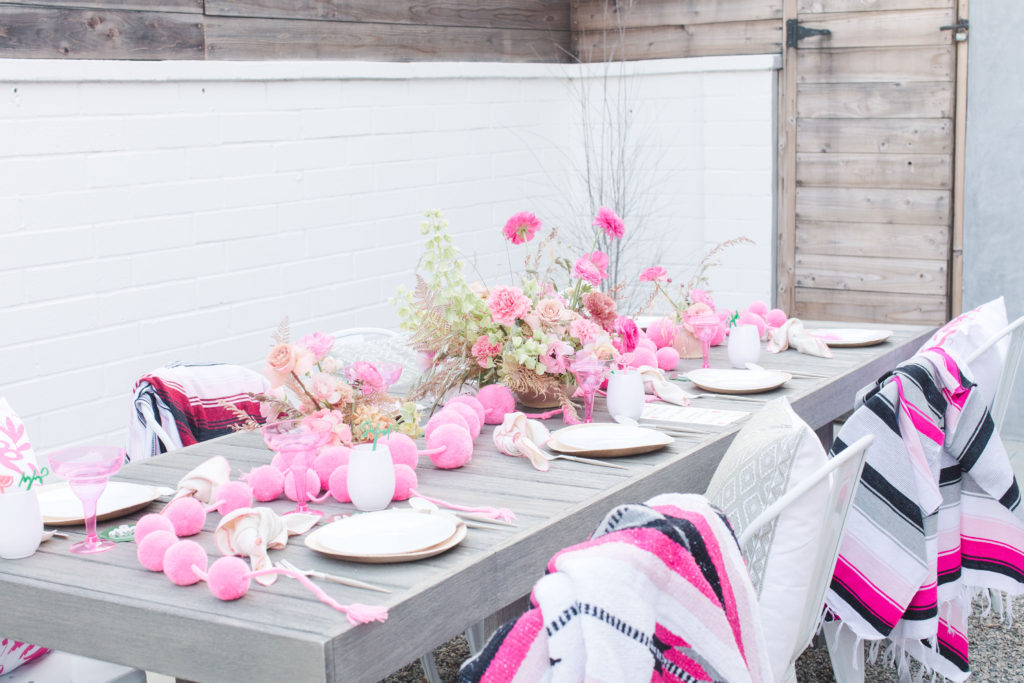 Now with any fiesta, you need food!!! Colette's Catering spoiled us yet again with a fresh fruit platter, ceviche and chips & guac!! Looks so cute with that fun signage by Creative Amme behind it!
And yes, food is essential – but a bar, now that's the ticket!!! Especially a tequila bar…
We toasted all night with our cute glassware and stirrers! We even got into the festive mood with fun tops and clothing that matched our theme! My cute jumpsuit is from Knot Sisters, you can find it on sale here – and Courtney's top is from Rails which you can find similar here. Always fun to get extra festive for holidays, even with your clothes!!

Now for that recipe…. Core a watermelon, remove the seeds and cut into chunks. Freeze the chunks and fill blender, blend with a cup of tequila and a half cup of fresh lime juice. That's it!! Seriously you guys, so fresh and YUMMY!!!
The table was set and it was time to party!!!
Always a fun party with this crowd! Little Schiezer was ready to go to bed, but we had a little bit more fun!! Ha!

Happy Cinco de Mayo everyone!! Have fun out there and be safe!!

xx

Jacquelyn