Looking for a fun and EASY recipe for Cinco de Mayo that the whole family will love, even those picky eaters? Zesty fruits cups for the win! This classic street treat is not only healthy but pretty and fun to serve up. Add some bright-colored florals, and you are ready to celebrate Cinco de Mayo!

Photos by Dayna Studios
---
---
ZESTY FRUIT CUPS
SERVES: 6 | PREP: 10 MINUTES | COOK: 0 MINUTES
W H A T Y A N E E D
Fruit (a mix of citrus and melon)
Shredded coconut
Lemon + lime zest
Tajin seasoning
B U S T O U T
Big serving bowl
Plastic cups (I did a mix of pink, coral, and orange)
Florals for garnish
---
I N S T R U C T I O N S

This is a fun and simple dish you can whip up in minutes. I recommend doing it right before serving, so it's fresh, but you can totally slice it up prior and put it in the fridge till your ready to serve.

Slice up your citrus and melons. I did the melons in long spears and did wedges with the citrus. When you do spears for the melon, it makes it nice to fill the cup with. Leave one side with the flesh on, so it's easy to pick up and eat. Once you have all your cups assembled, then garnish with shredded coconut, tajin seasoning, and zest from limes + lemons.

For serving, put into a large serving bowl with ice underneath to keep them nice and cold. And lastly, garnish with bright colored florals to add that fun Cinco de Mayo detail.
---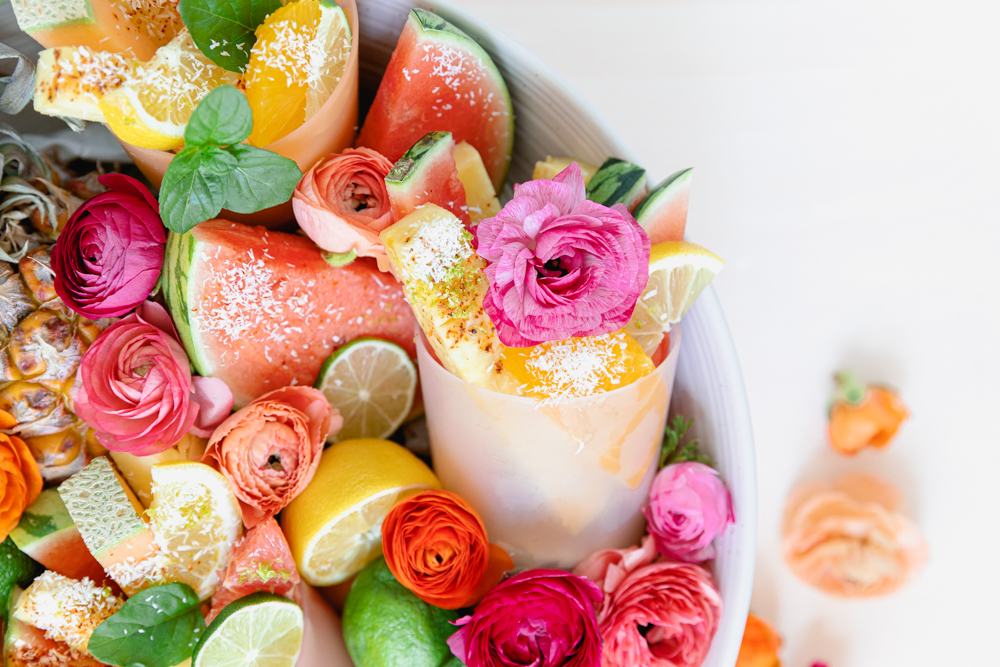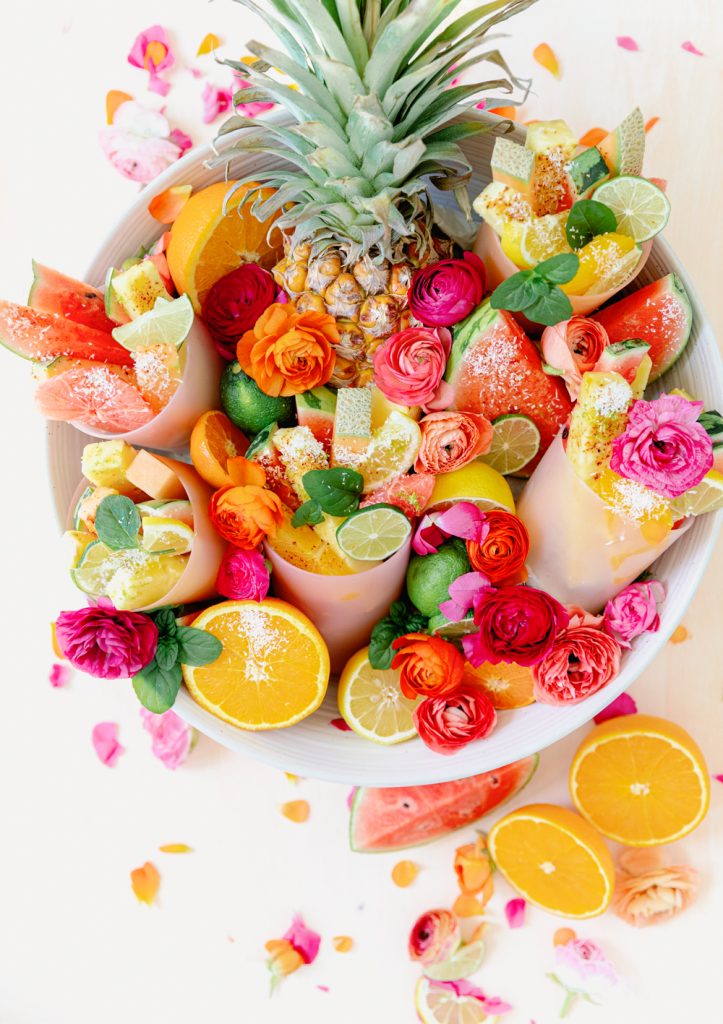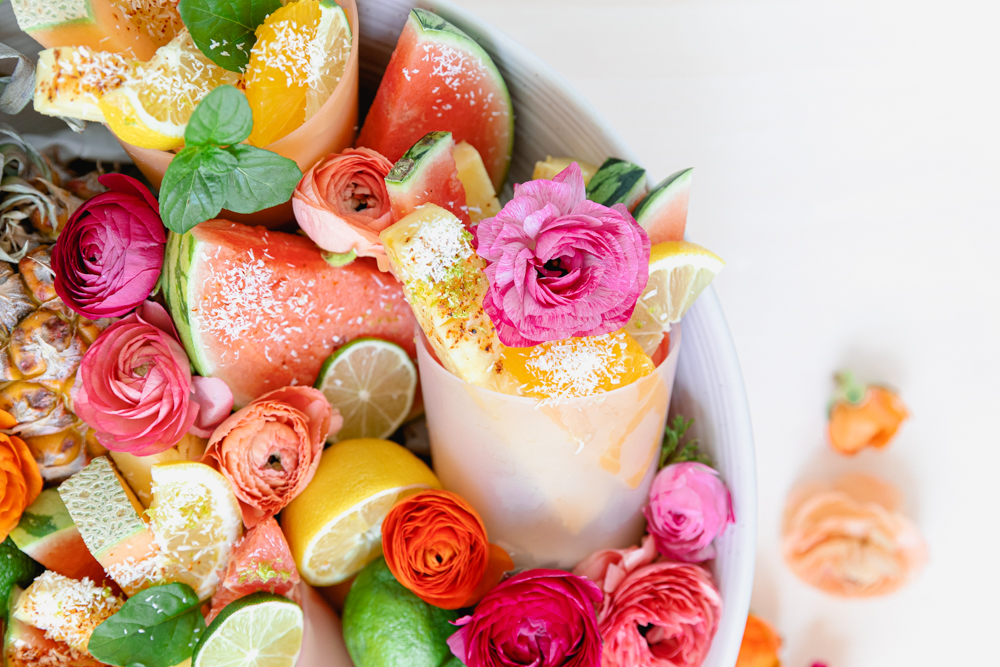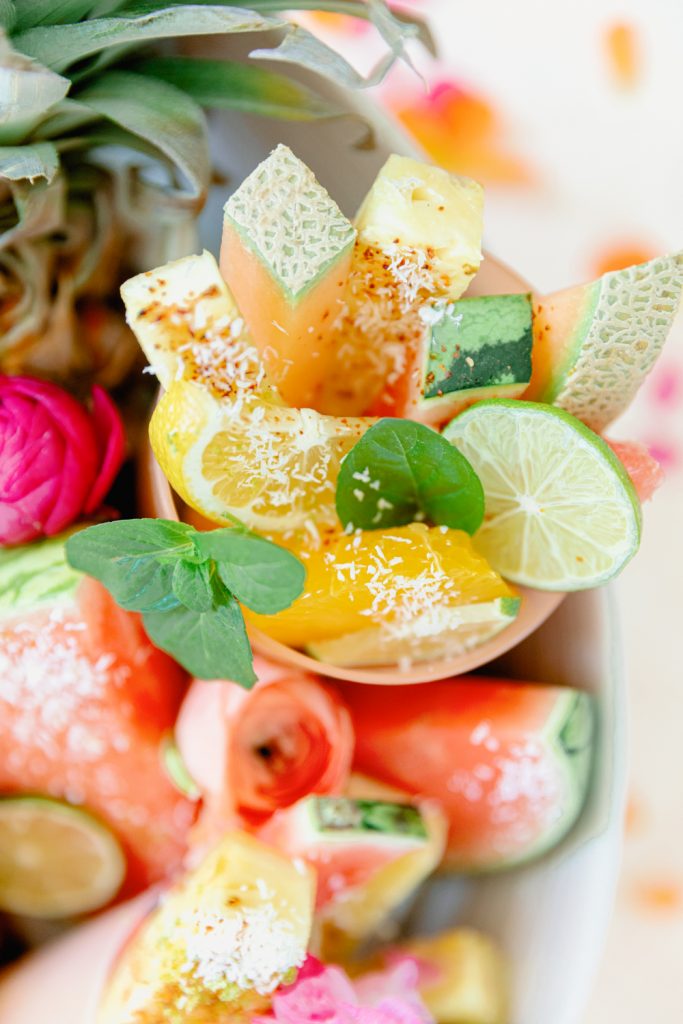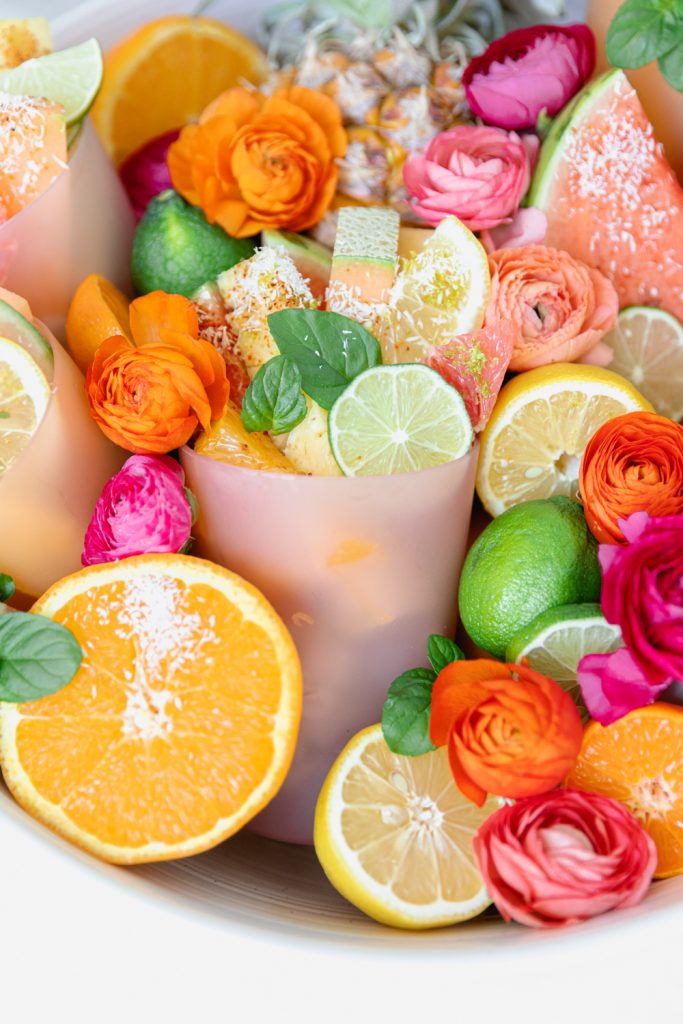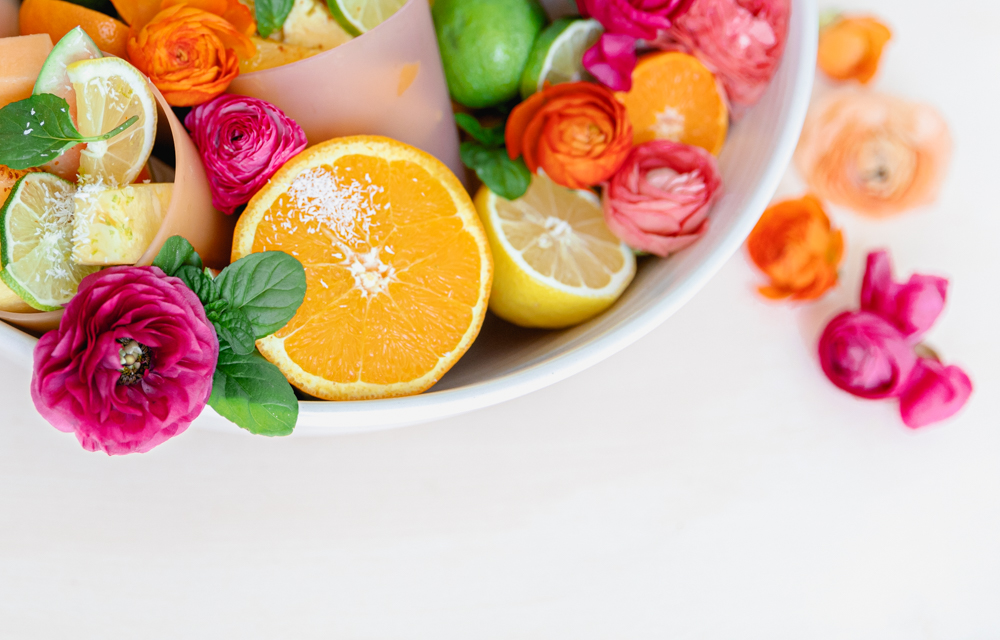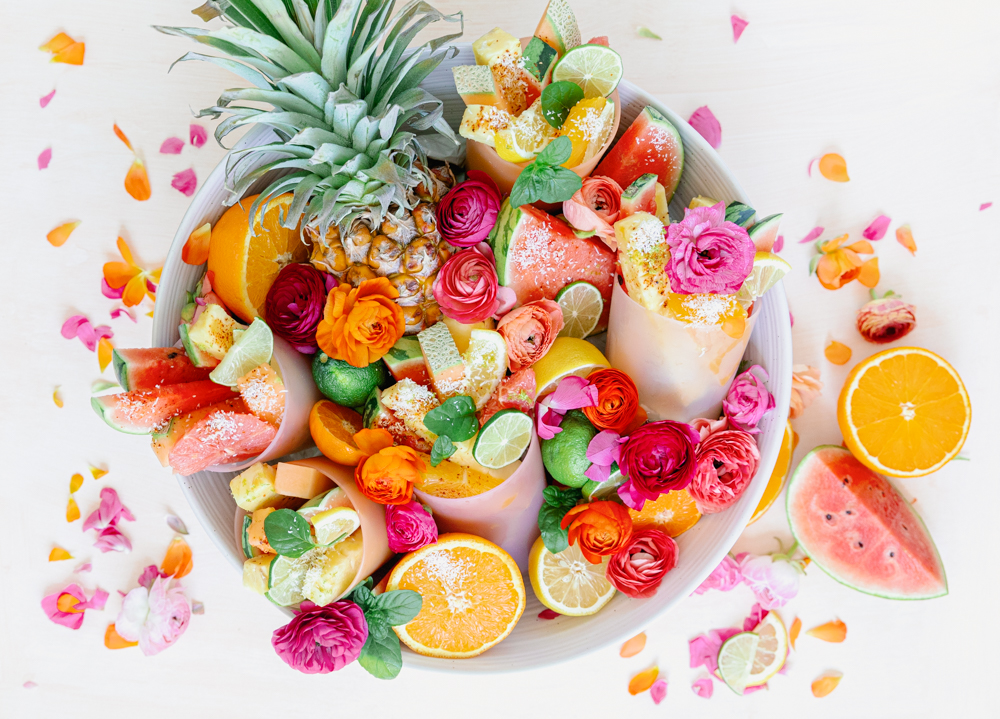 B E I J O S K I T C H E N

xx
Abby