My love for Selena and her music runs deep! I fell in love with her when I was in middle school, sadly near her untimely death. I would listen to her music on repeat, even trying my hardest to learn all of the Spanish songs as well. Spanish isn't too far off from Portuguese so a lot of the words sounded familiar and even my dad would sing along with me or teach me some of the words.
The movie with Jennifer Lopez was (and still is) everything and I just finished watching the series on Netflix a few months ago. I still love her music to this day and play it often, luckily I've found a few friends who feel the same! We decided we should do a Selena tribute with this beautiful shoot. It's the perfect way to kick off all of our Cinco de Mayo posts!
Anything for Selenas!!!
Photos by the talented Jessica Lynn Photo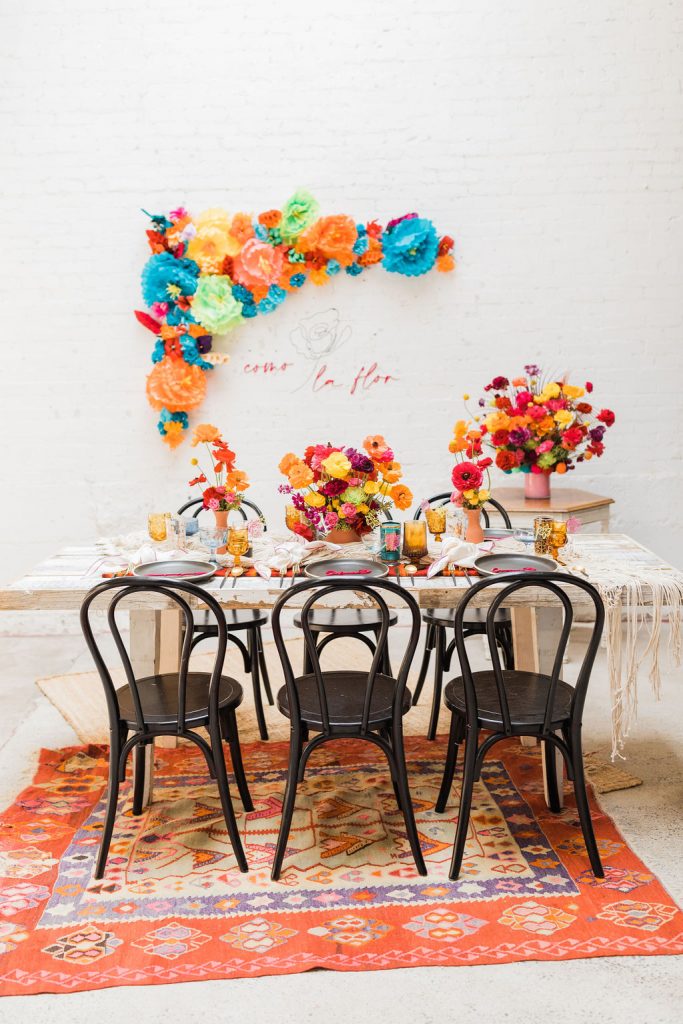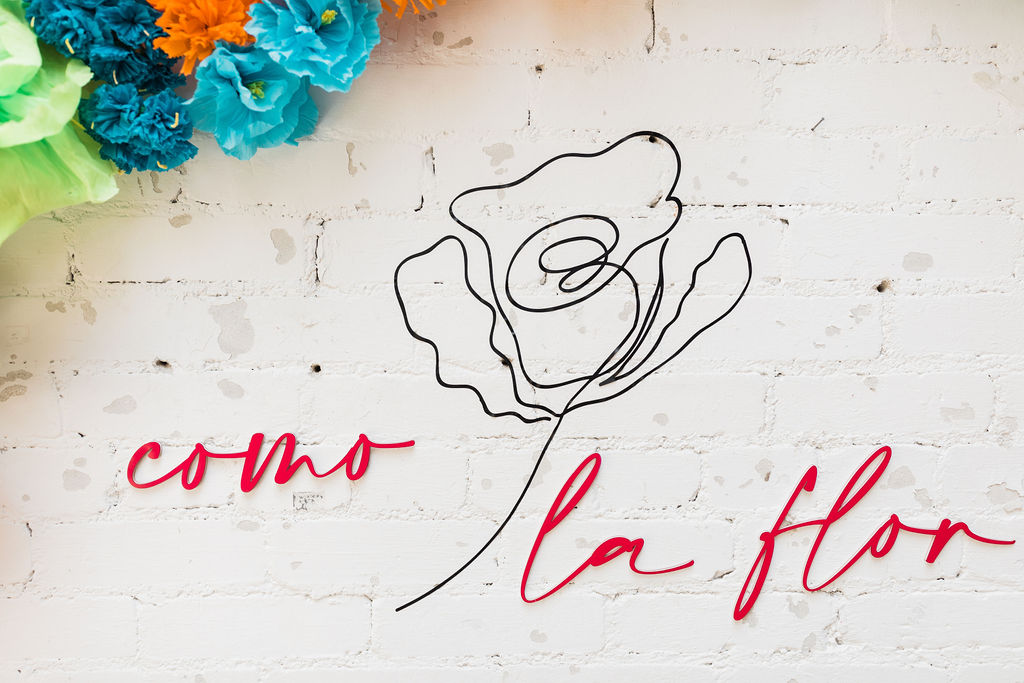 Loving this invite design by Kaylyn at Pirouette Paper. A little bit 90's, a little bit Tejana, a whole lot of Selena!! And the rose wax seal just makes it!!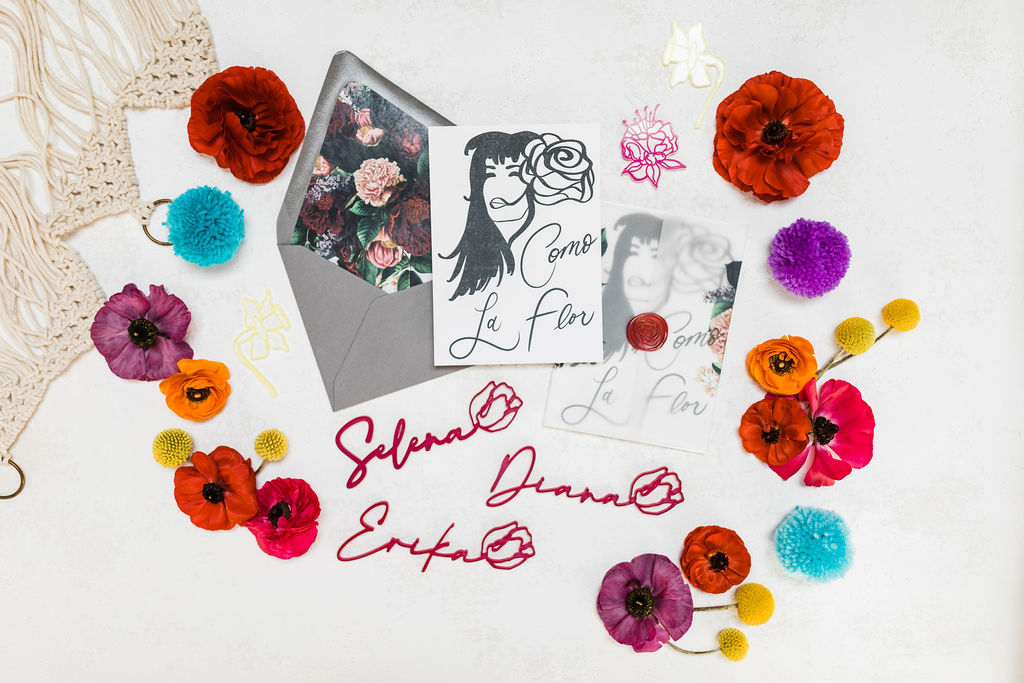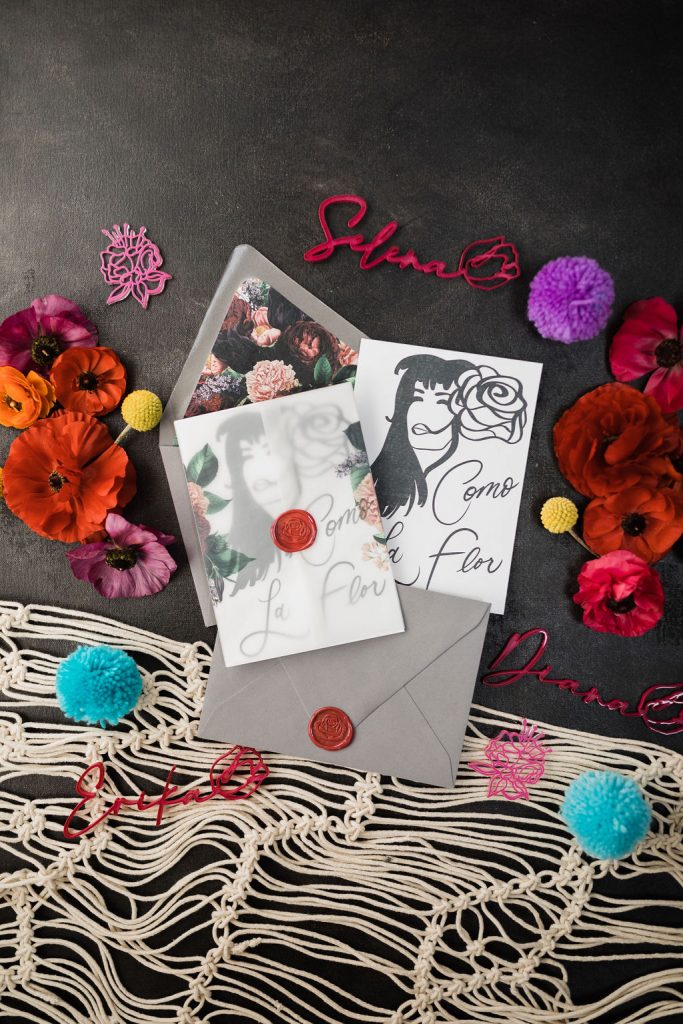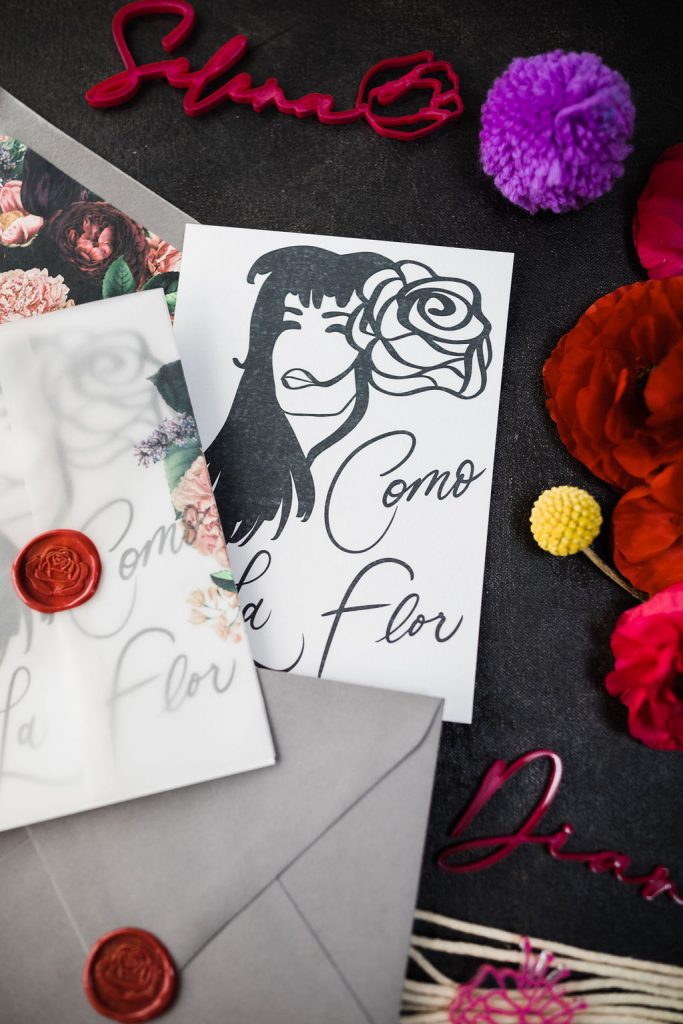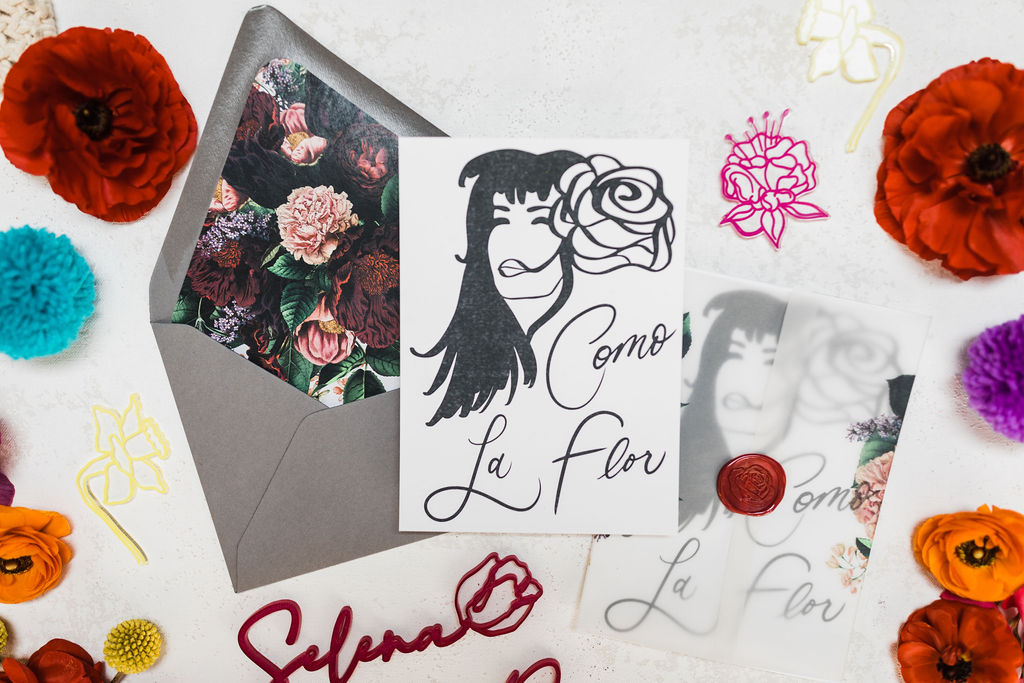 The song Como la Flor inspired us with all these vibrant colors and florals. It's one of my favorite Selena songs, along with many others, so we had to pay tribute! My friend Sabrina of Golden Arrow Events and Design and Jesi Haack are both also Selena obsessed so I had to bring them on! Sabrina and I collaborated on the design and styling for this one, I love working with her and bouncing ideas back and forth. Jesi is responsible for that pretty Mexican paper floral backdrop you see!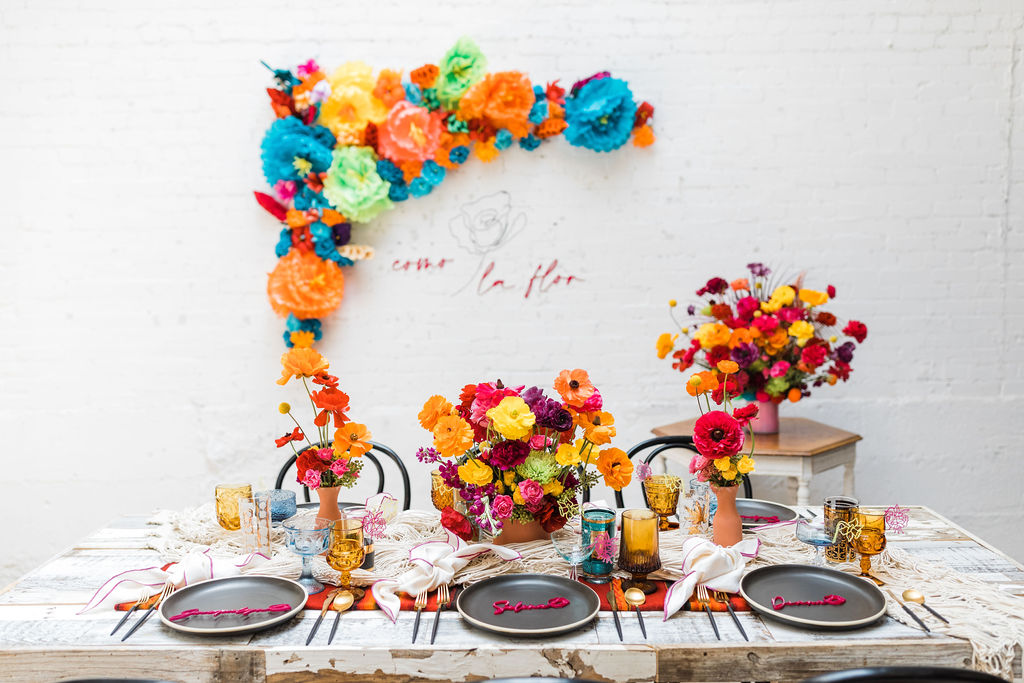 Of course, we played with Sweet Salvage Rentals' amazing pieces! They are some of my favorites, and those black chairs, white rustic table, and colorful rug were the perfect balance for this one. All of the pretty tabletop pieces were from Hostess Haven. I again used black here because it reminds me of that edgy side of Selena and her amazing style. Who can forget that iconic black studded leather bralette and hat she wore?! She was always ahead of her time!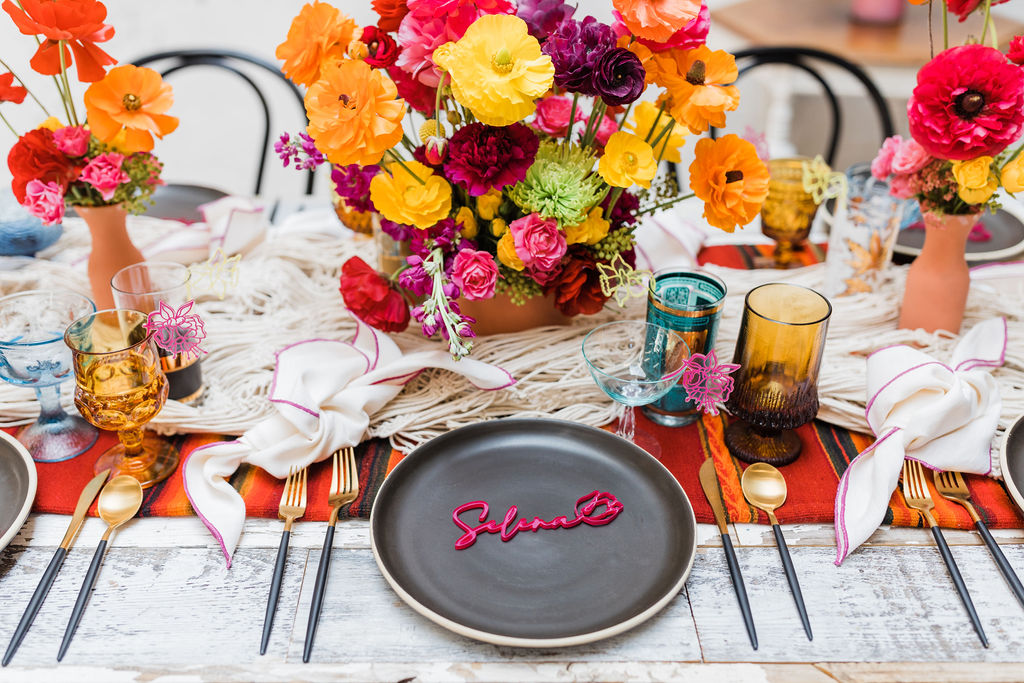 This was the first time I had worked with Alana of Florae who did all of the incredible floral arrangements. Alana knocked our socks off with her beautiful work! She even got most of the blooms from the flower fields the day before, love that! She also did a few custom vases with pom-poms, it was all just so fun!
I mean, you've gotta go all out with flowers at a Como la Flor shoot!!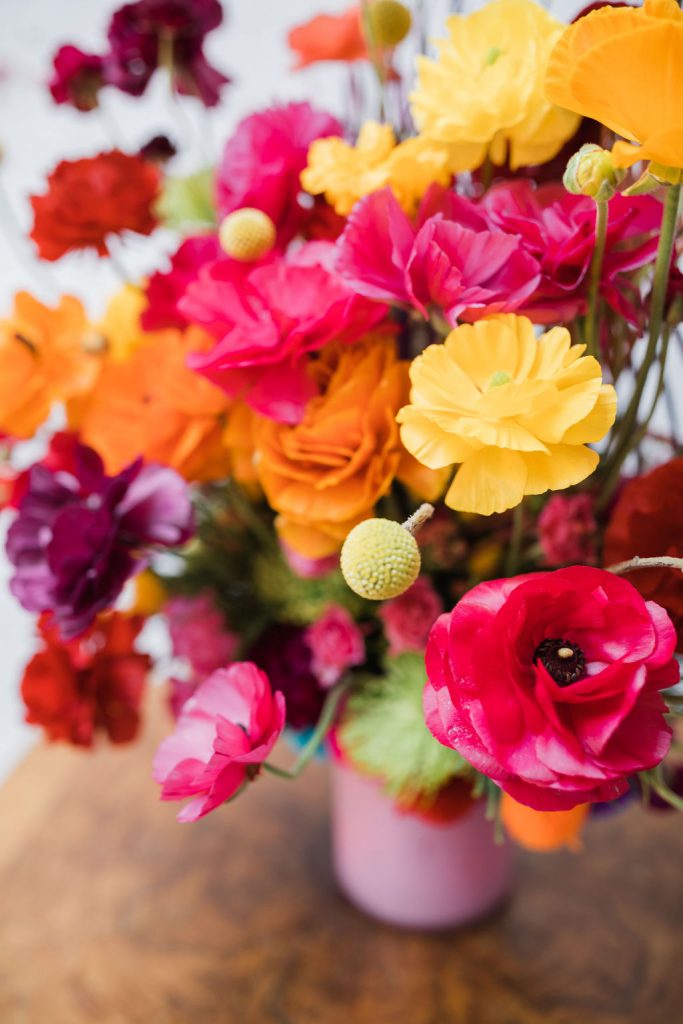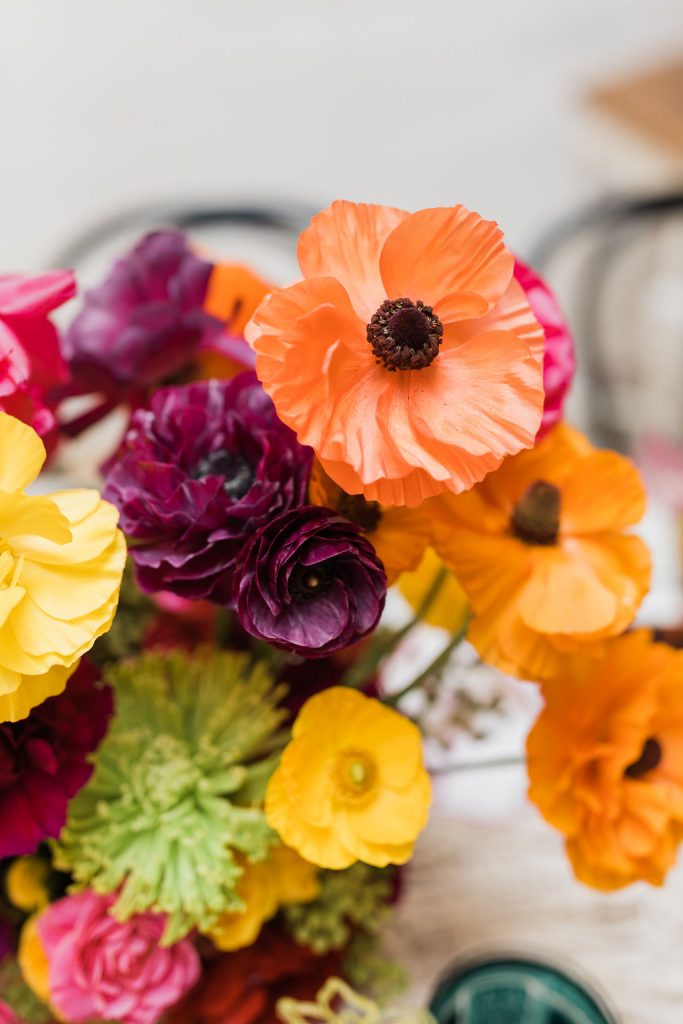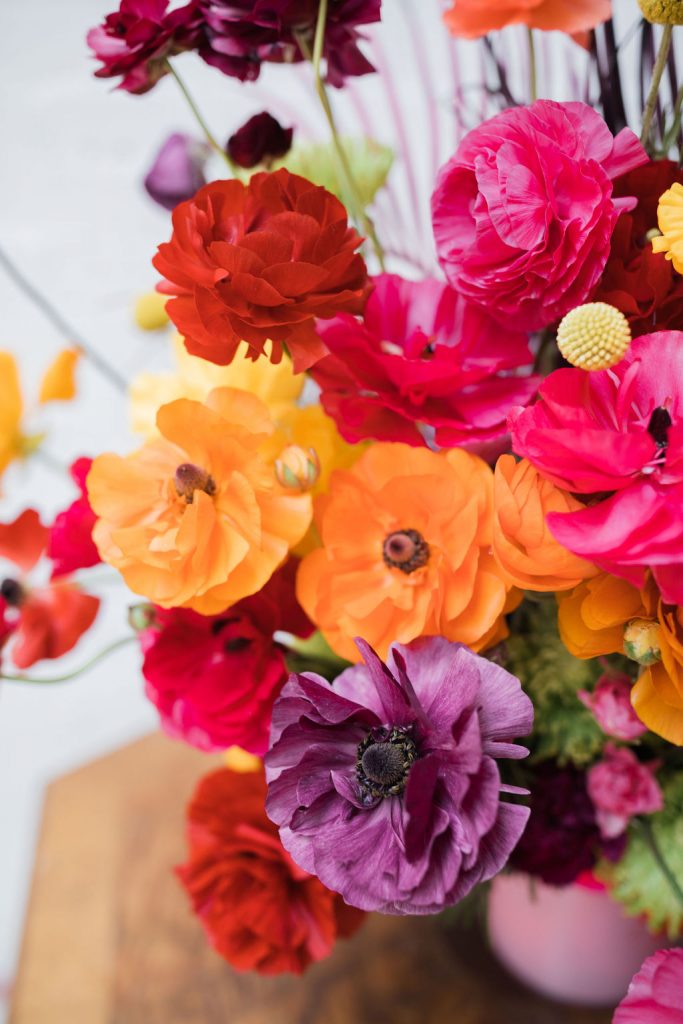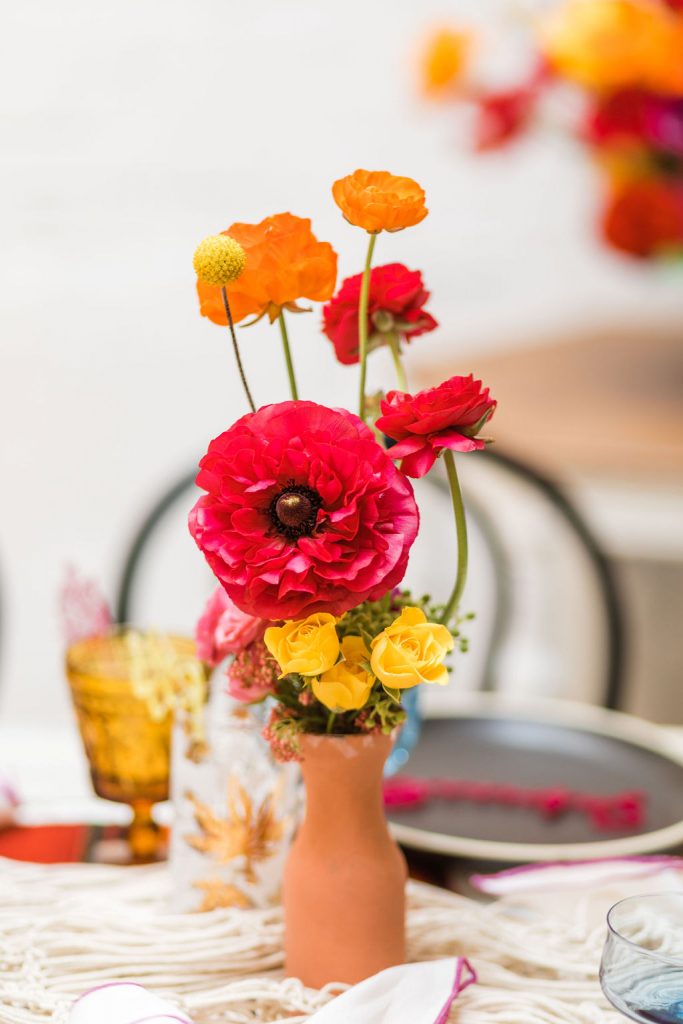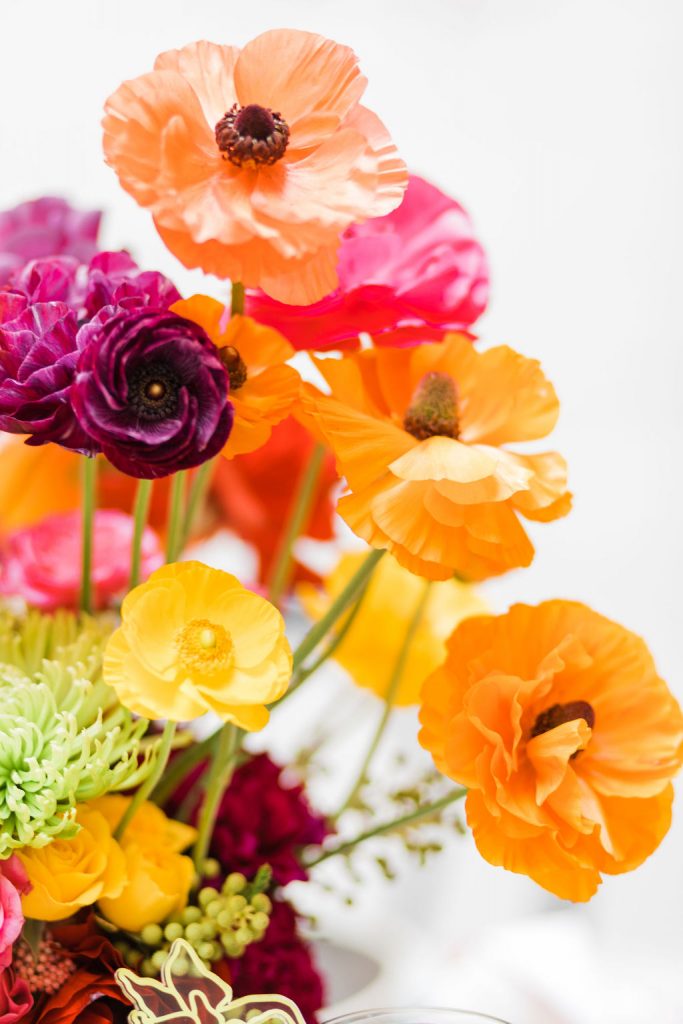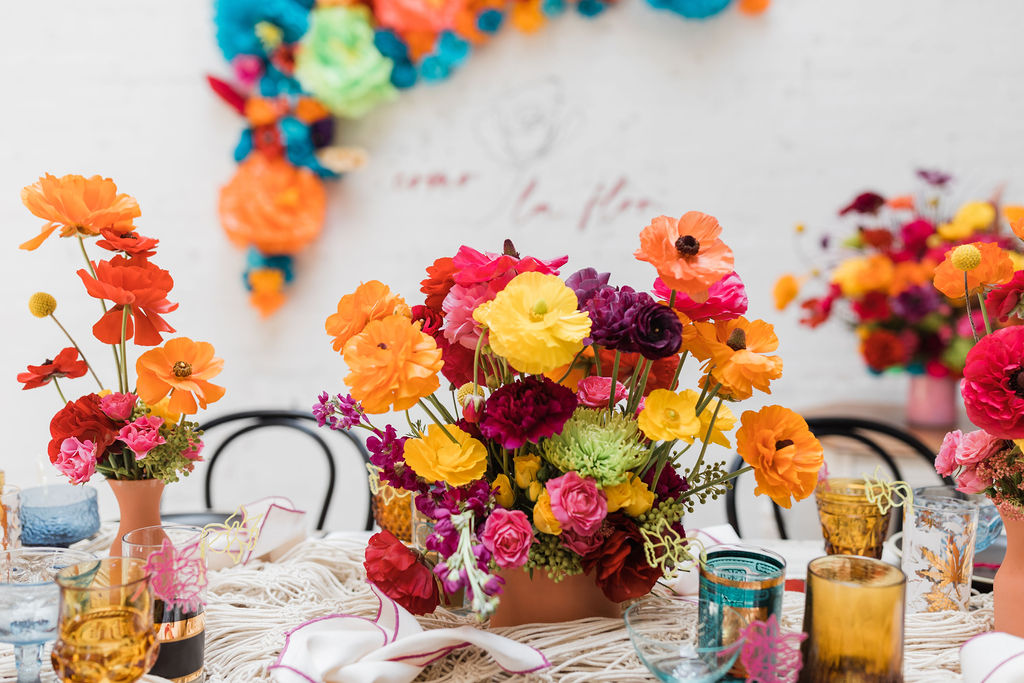 You better believe our friend Malisa of Creative Amme created the most perfect details for this shoot. These flower drink tags have got to be one of my favorites ever!!! Look how pretty they are on those Hostess Haven glasses!! Can you even?!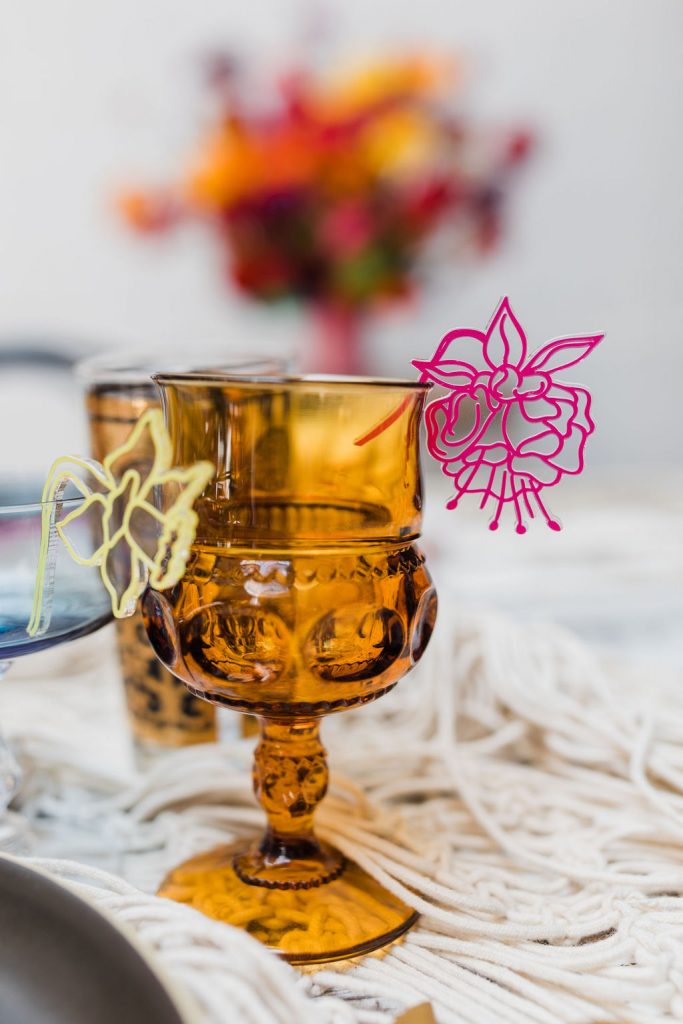 Obsessed with this flatware, now I need the black/gold combo!!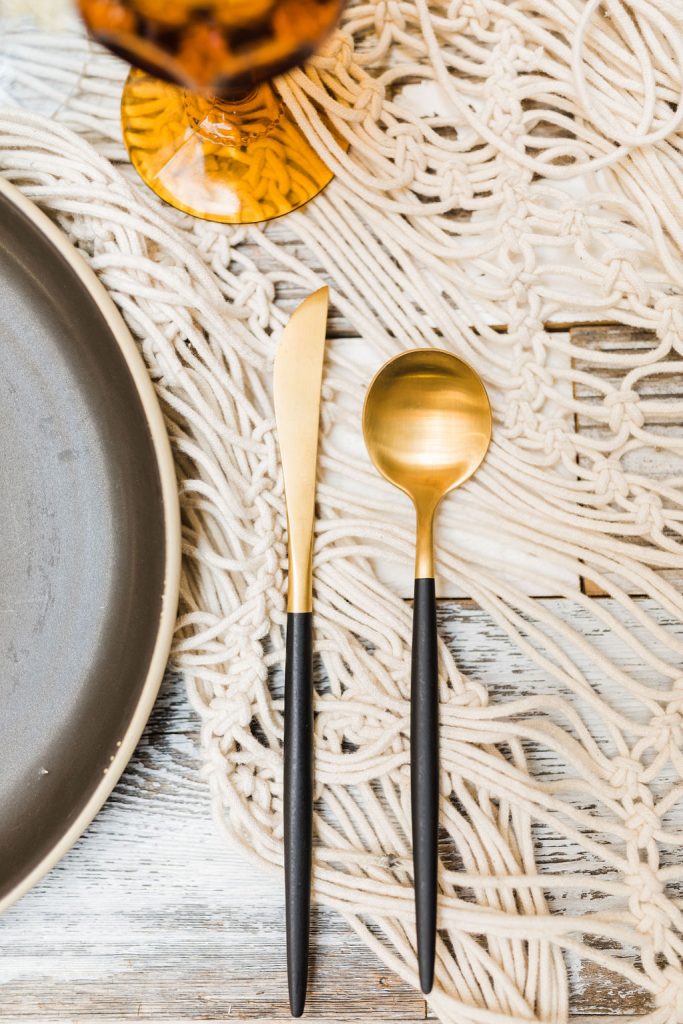 Malisa also did our pretty place cards and the signage. We used Selena's own autograph as inspiration for the font!!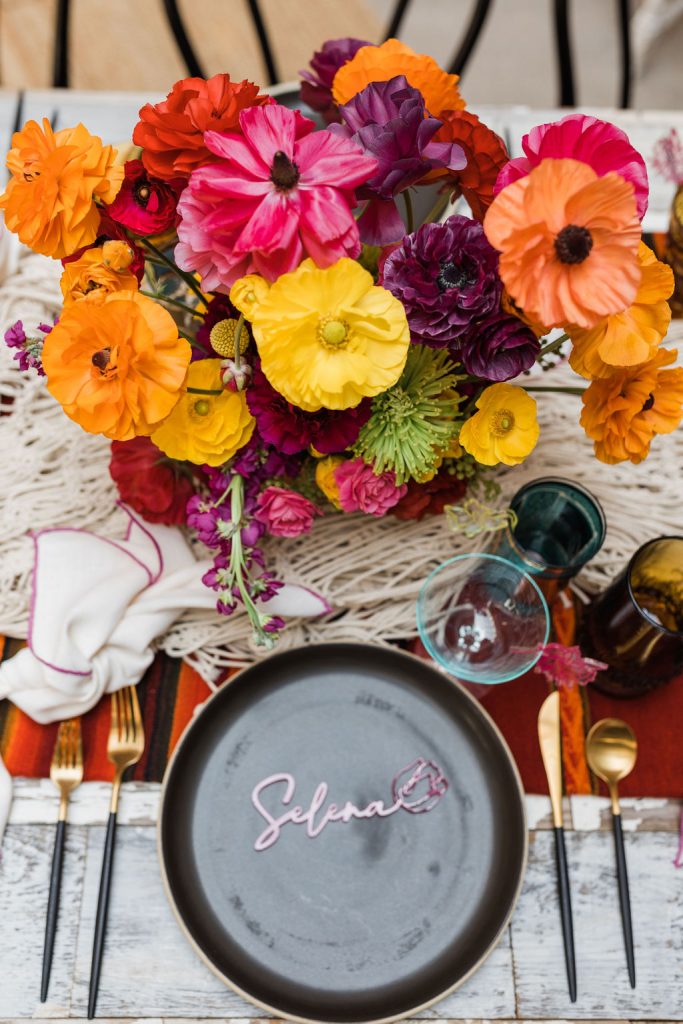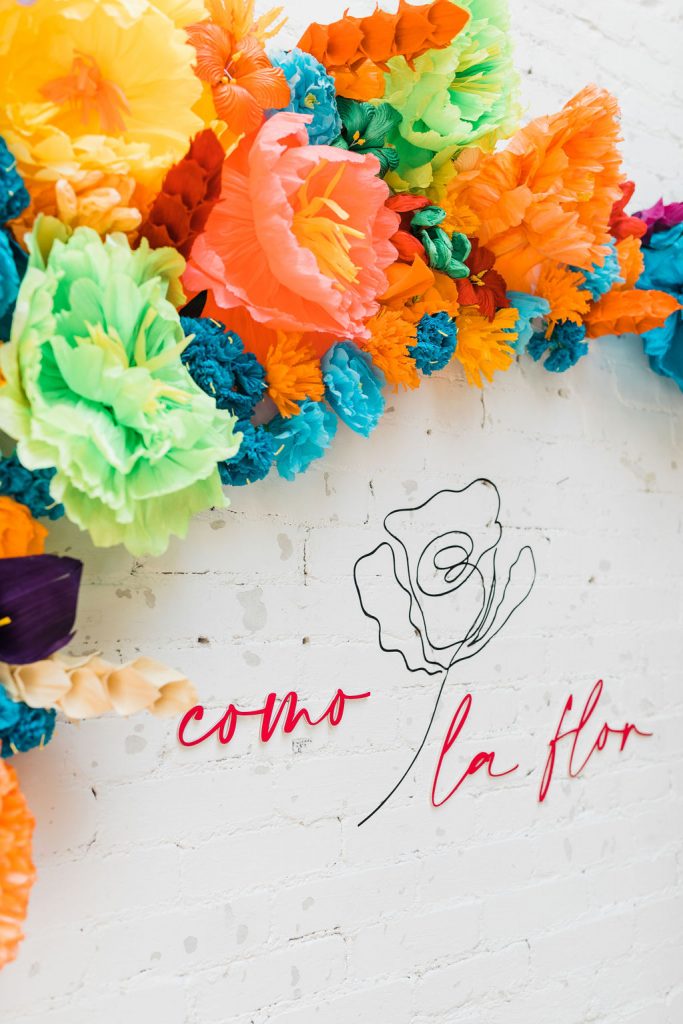 More details of Jesi's pretty backdrop – it's simple but so vibrant that it makes a beautiful statement!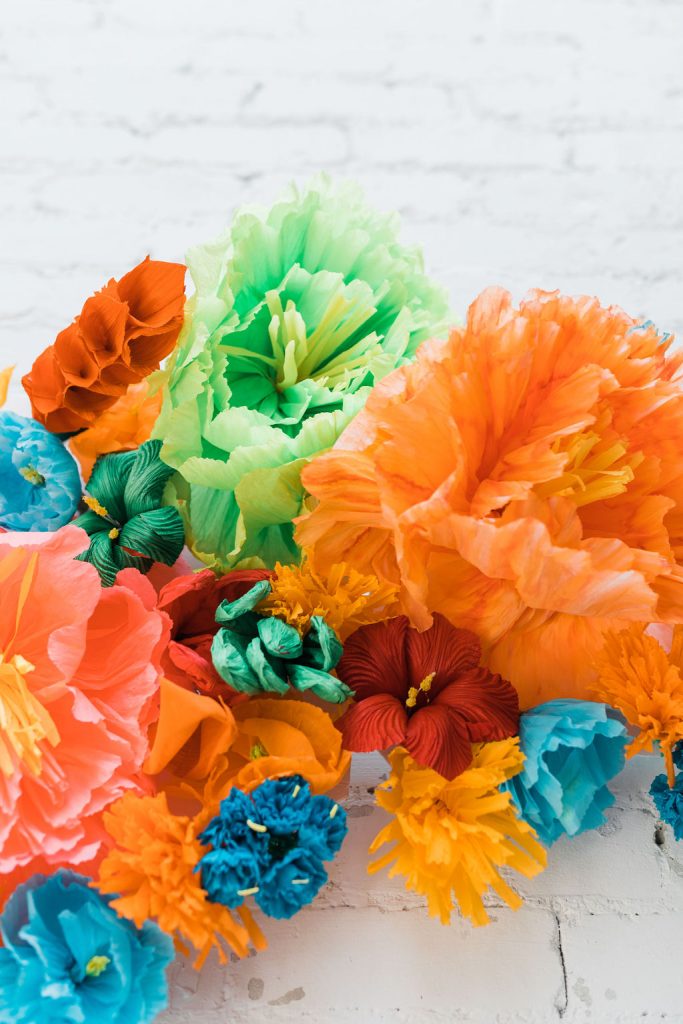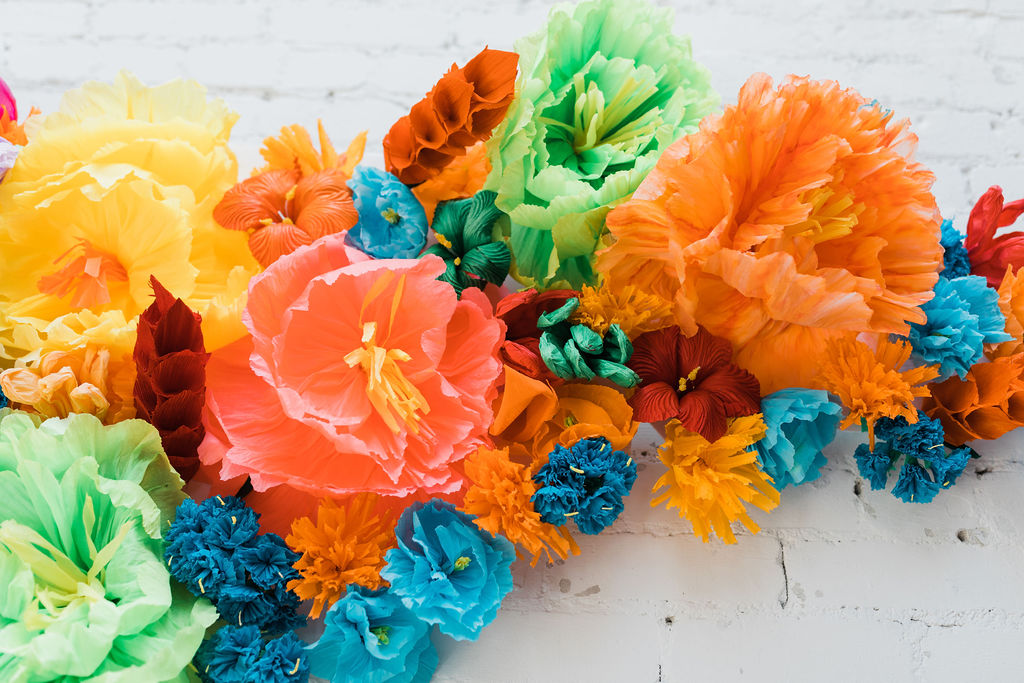 Just a few more shots of this gorgeous table, because I can't get enough… Singing Como la Flor as I type!!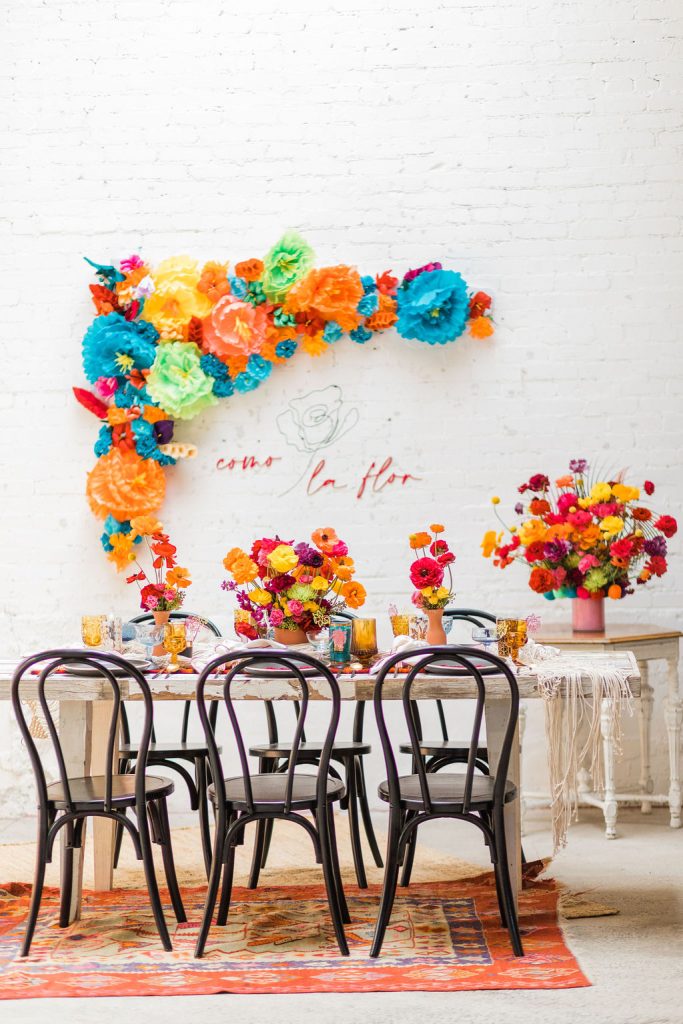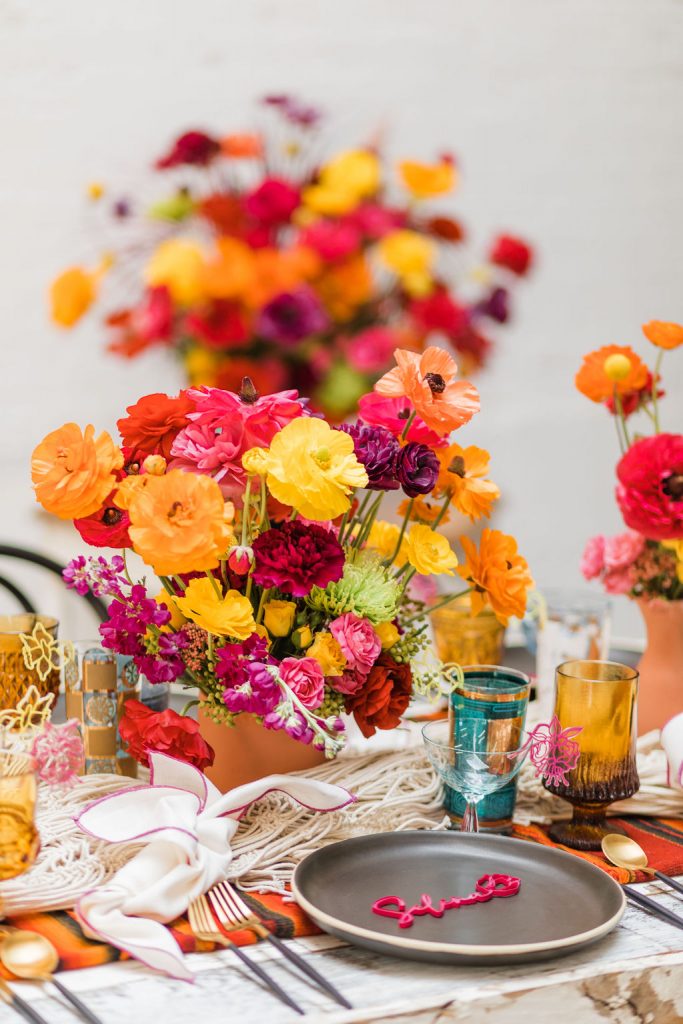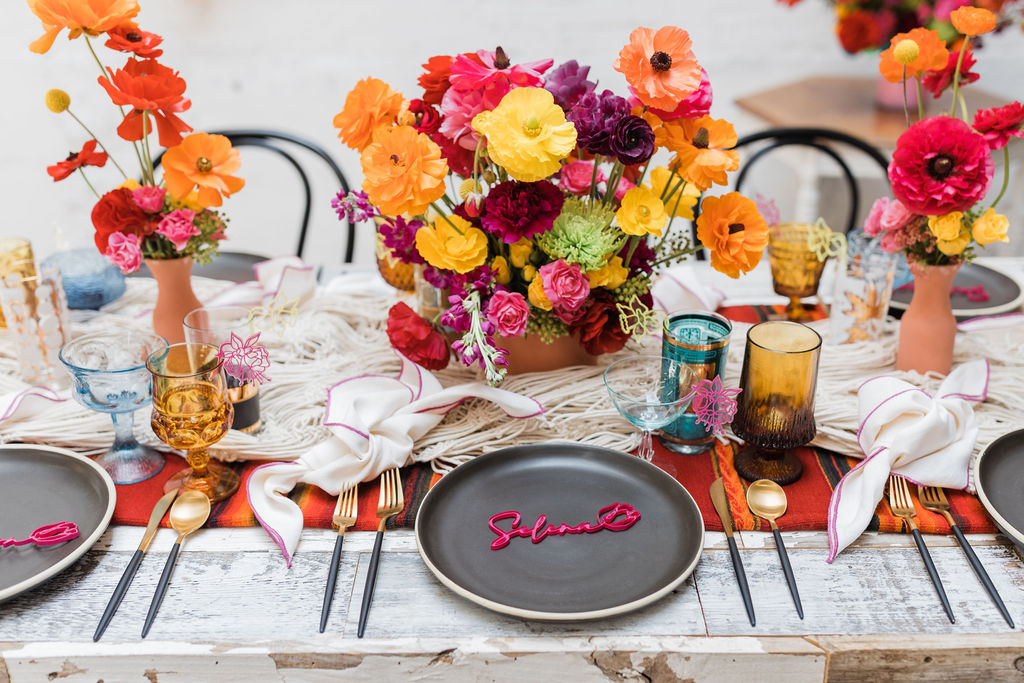 On to the food and the cocktails!! And if you're like me, then you know this is the best part… I love Mexican food and I LOVE margaritas!! Everything is from Tempo Cantina, a delicious Mexican restaurant, and bar with various locations throughout Southern California. Everything they brought was extra delicious and the cocktails were amazing!!! I can't wait to go visit in person!
Our cocktail menu was Amor Prohibido and the food menu was Bidi Bidi Bom Bom – more like Bidi Bidi YUM YUM!!! Both pretty menus were by Creative Amme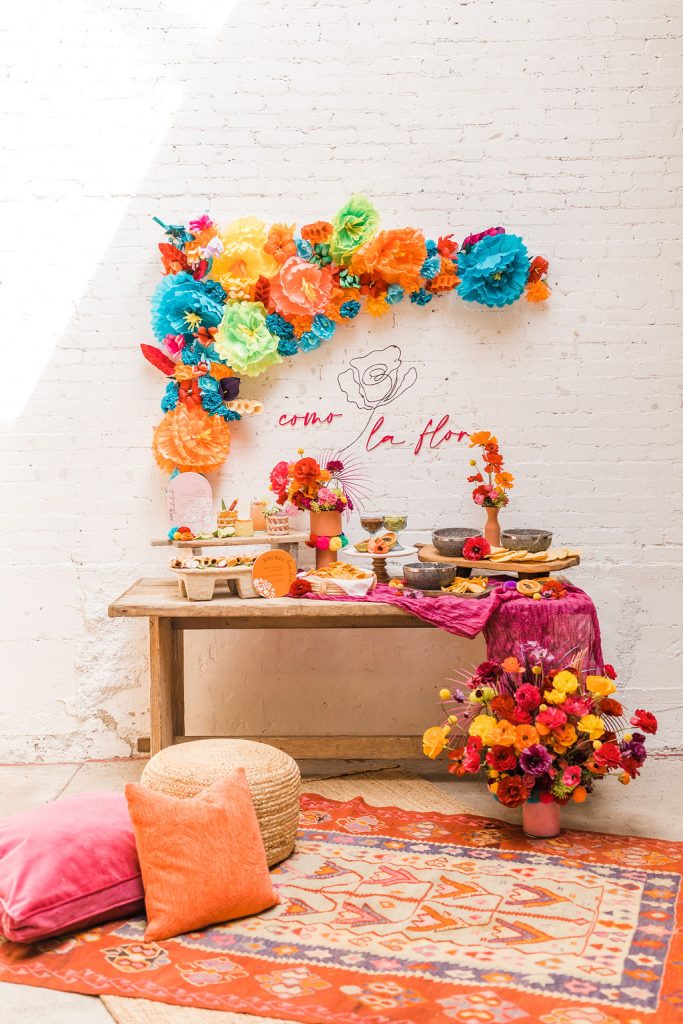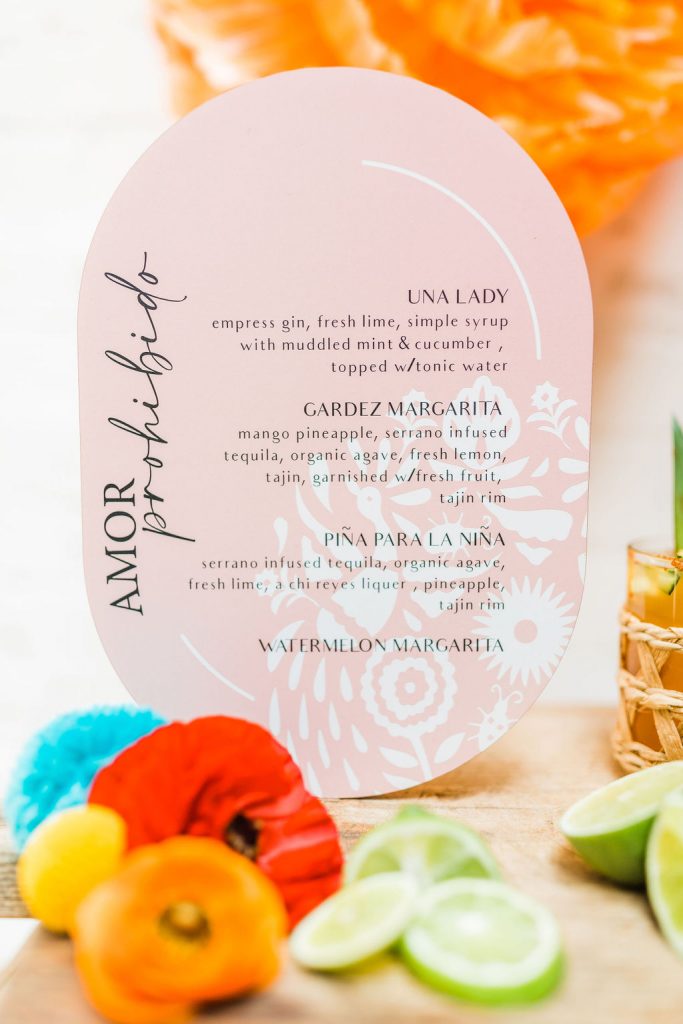 I'm loving all those pretty colors for the cocktails!!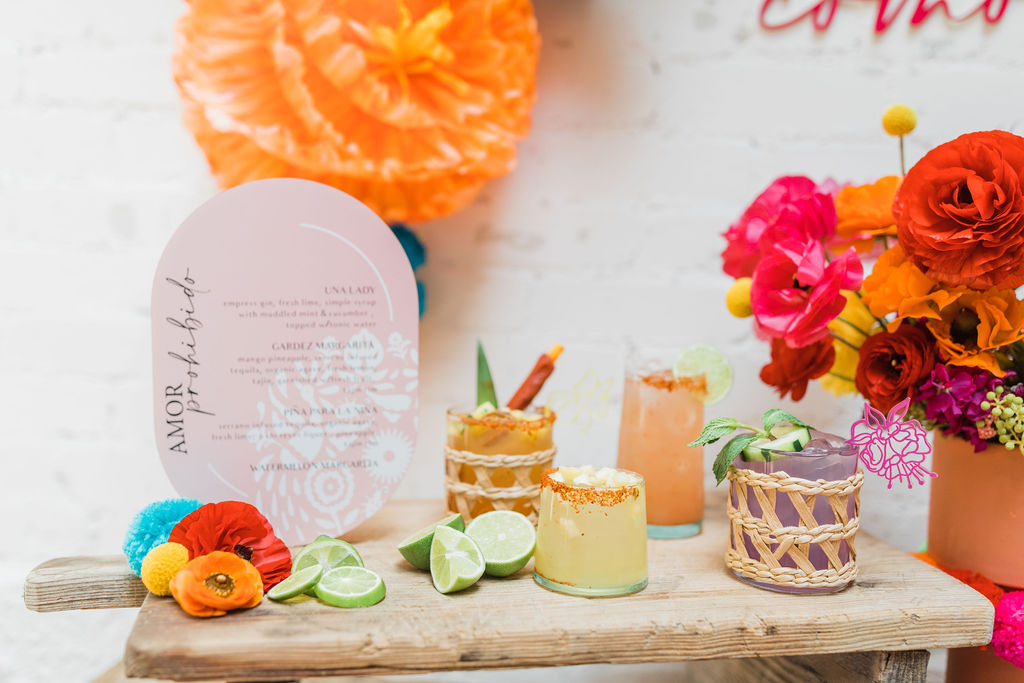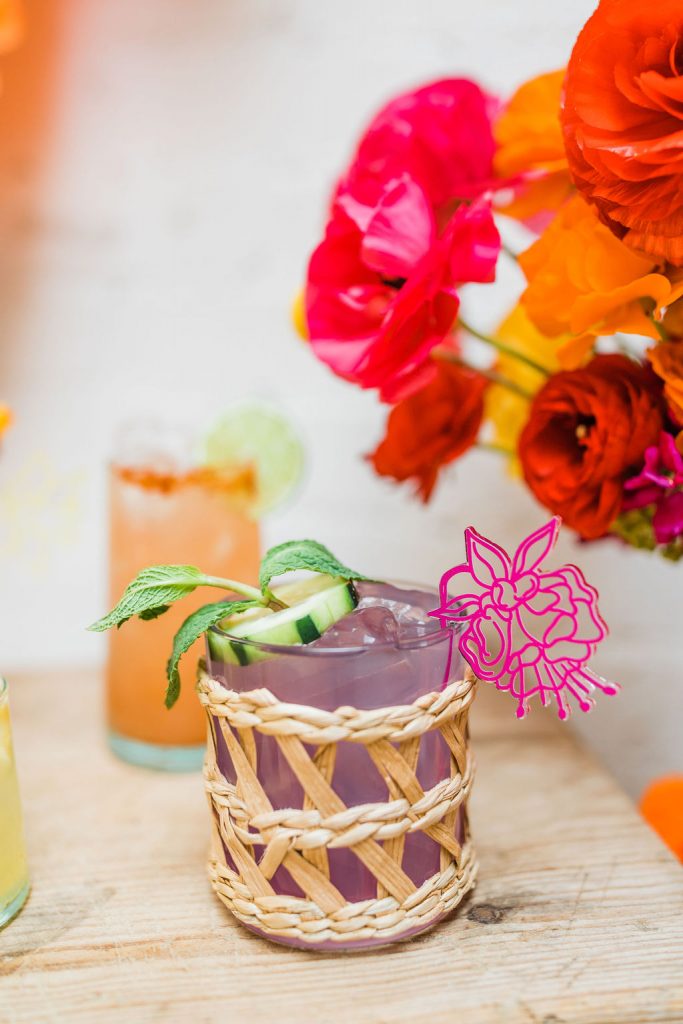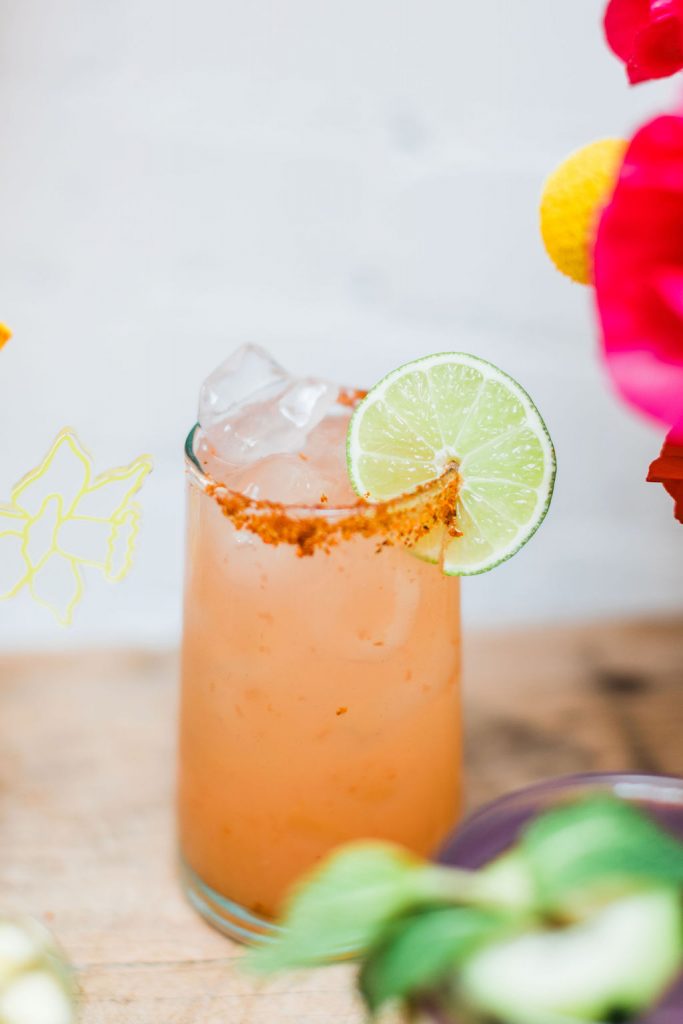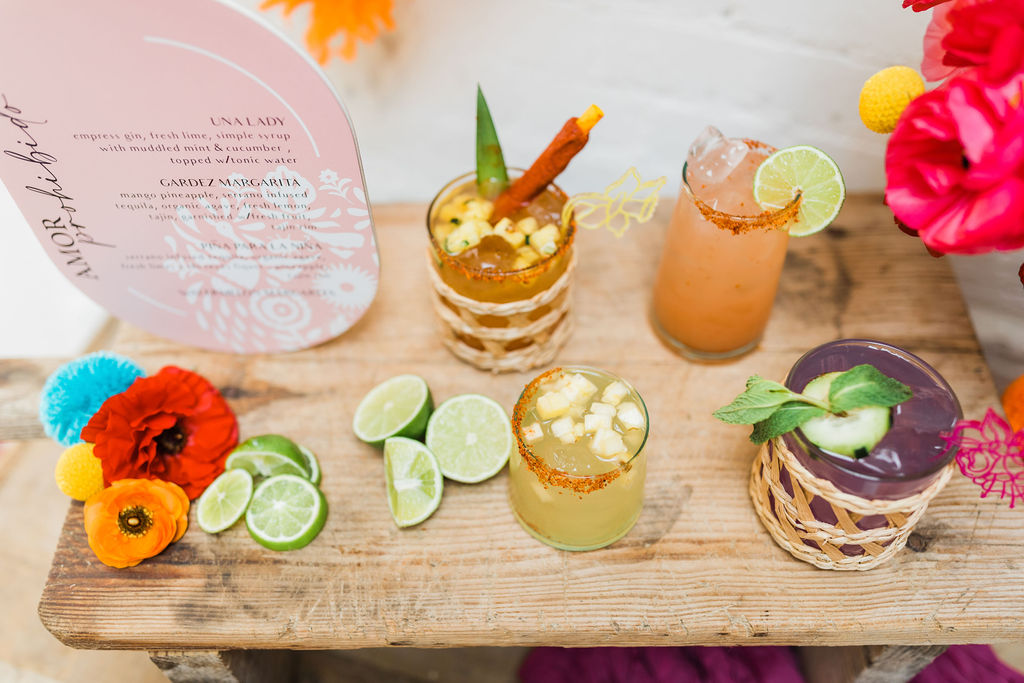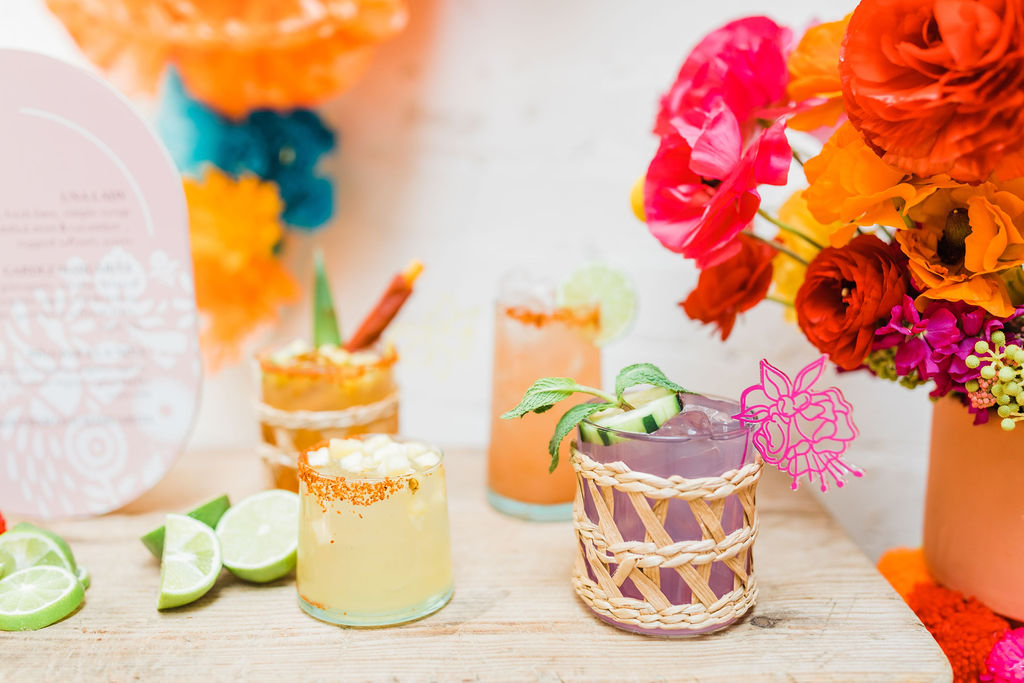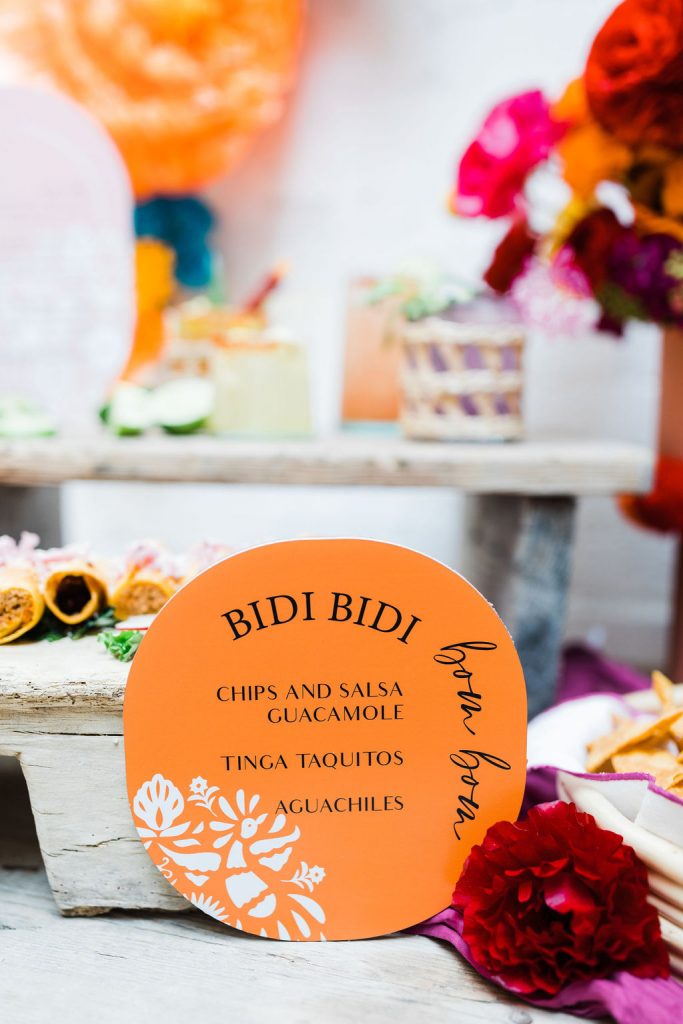 What a spread!!! I want to dive into all that yumminess!!!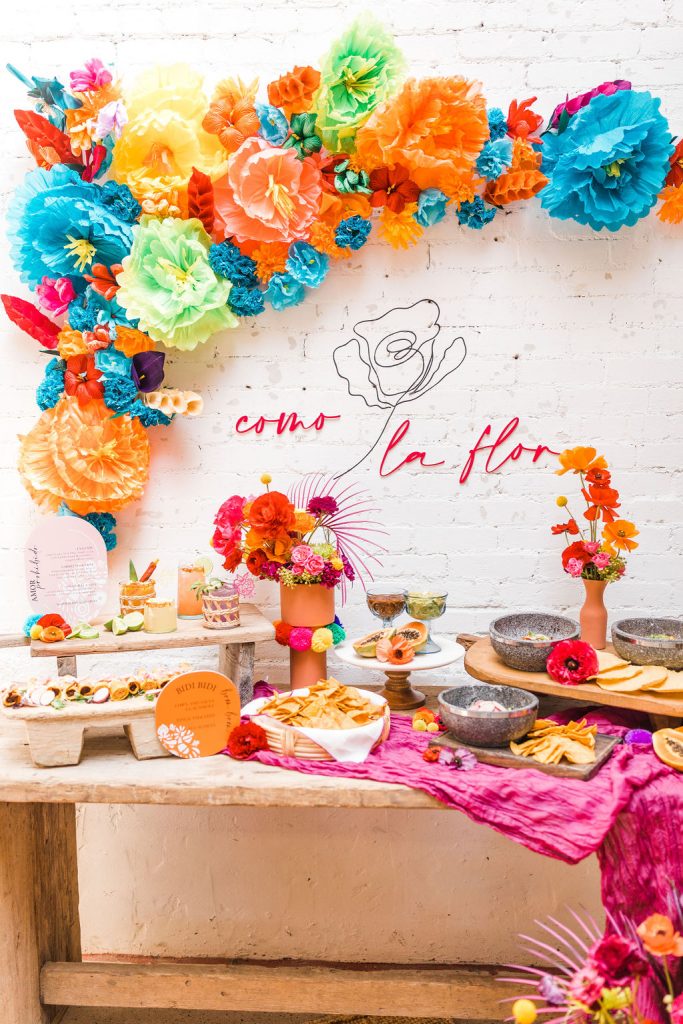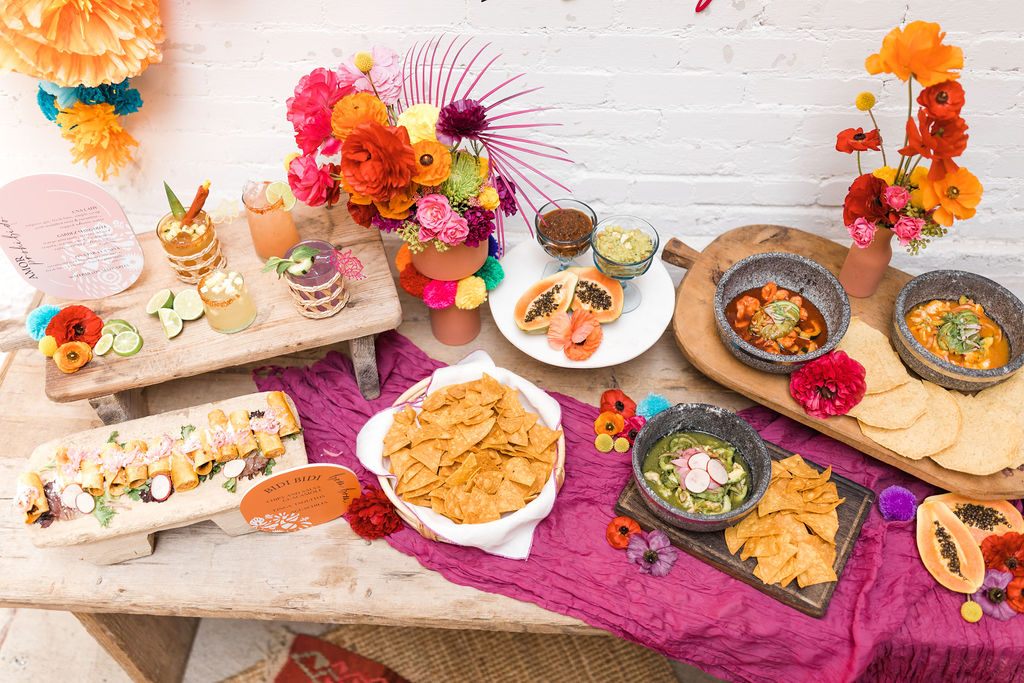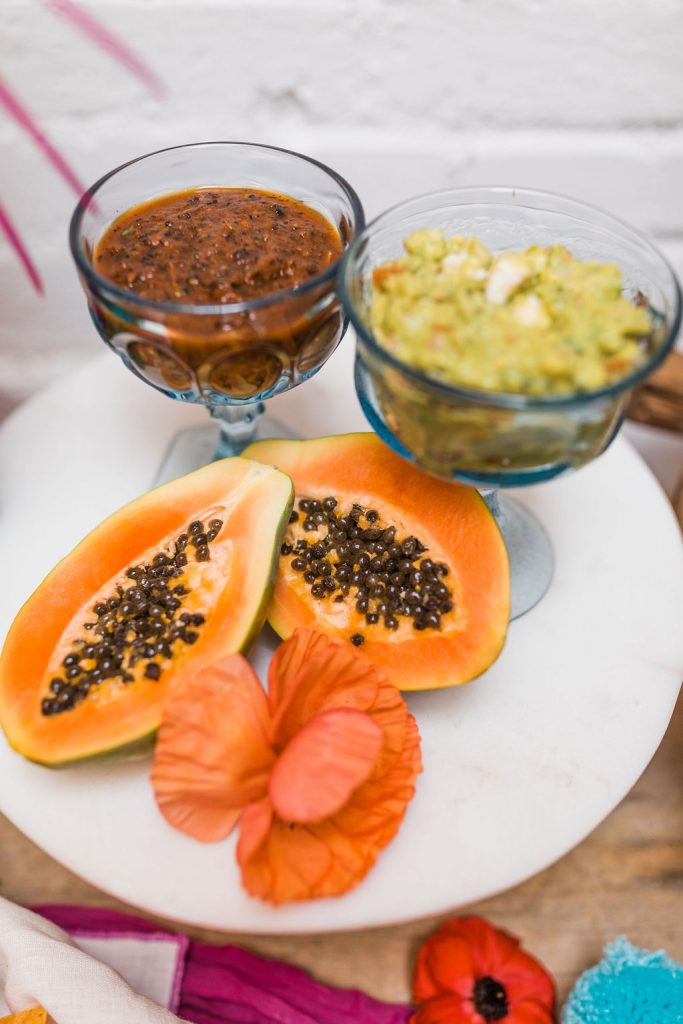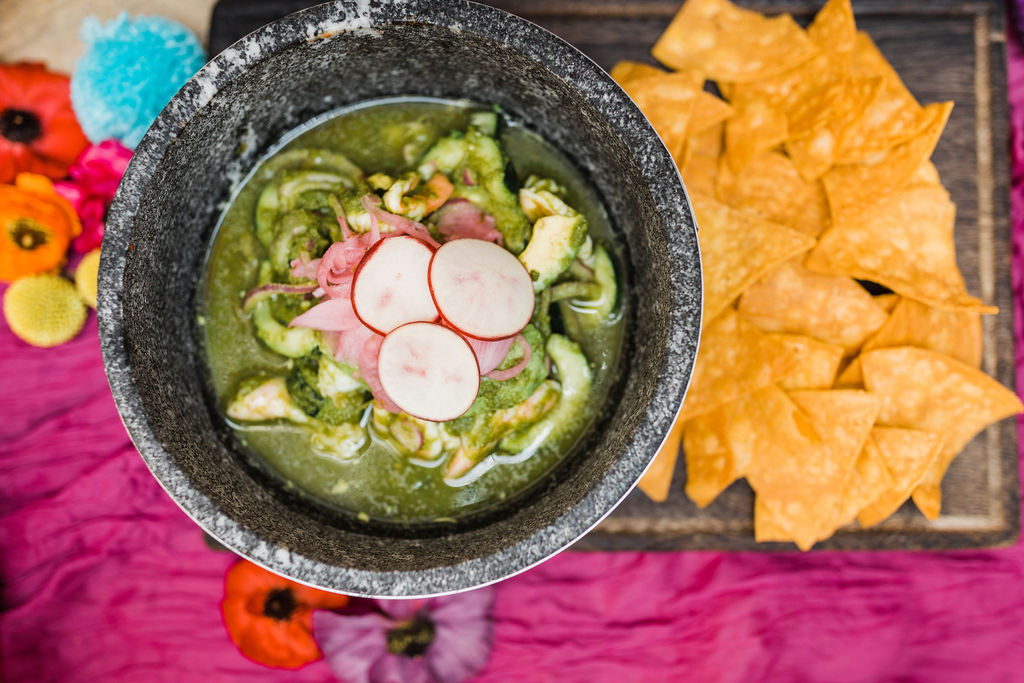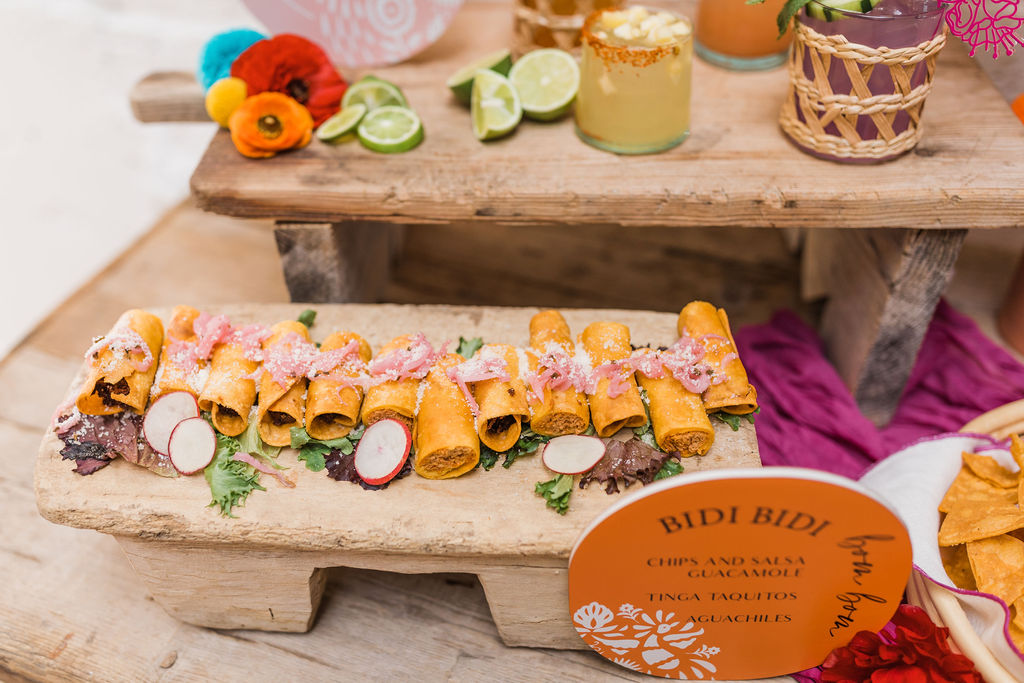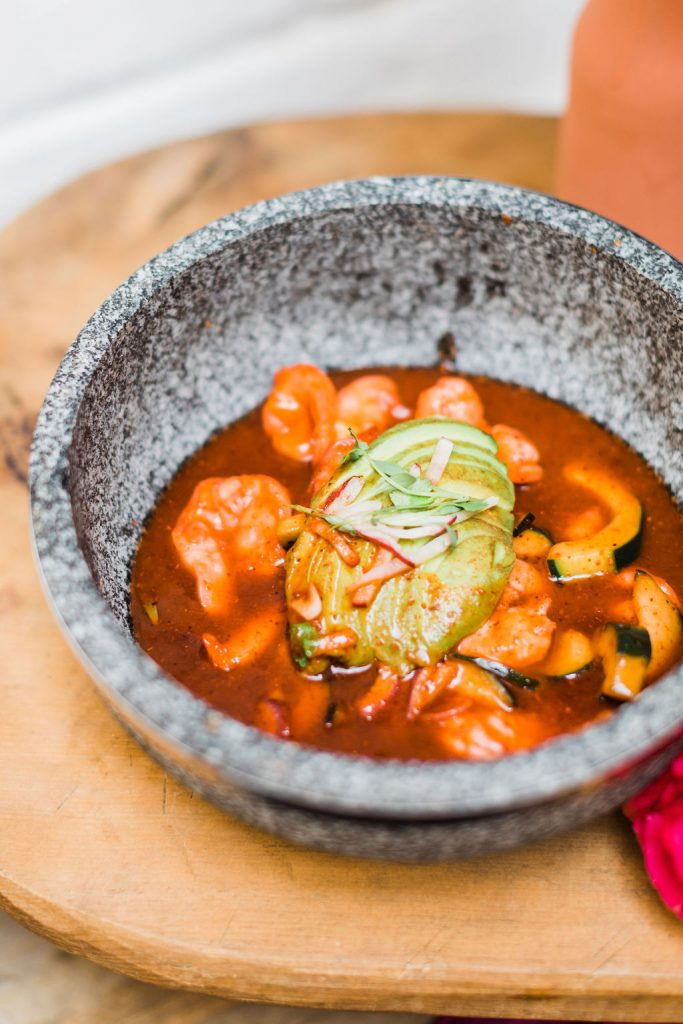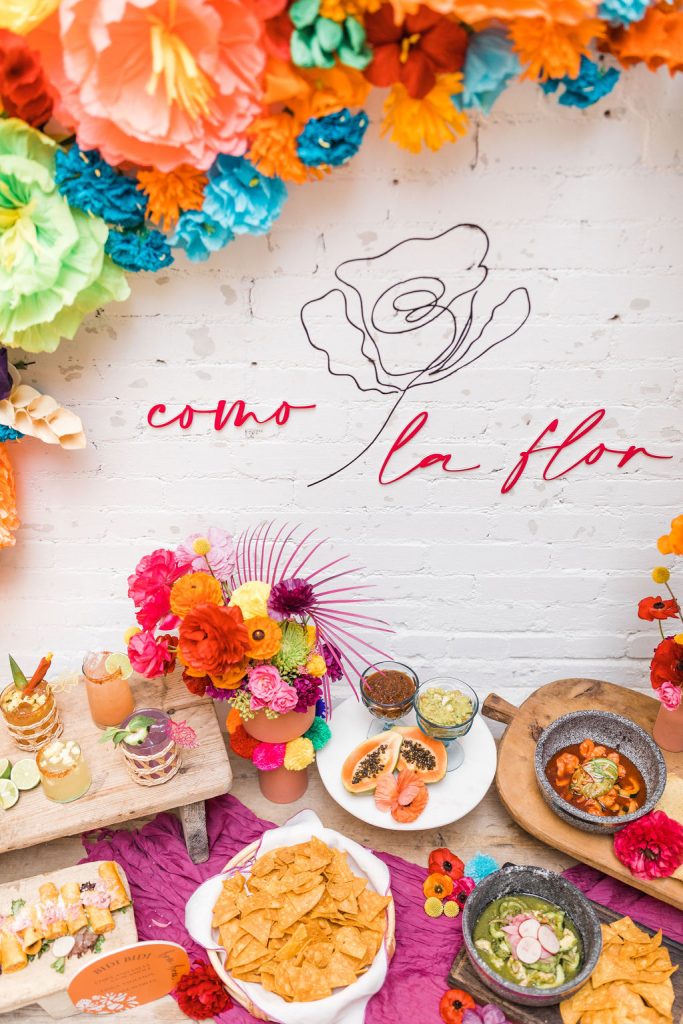 Isn't that vessel that Florae created so cute for our flowers?! I'm obsessed with it!!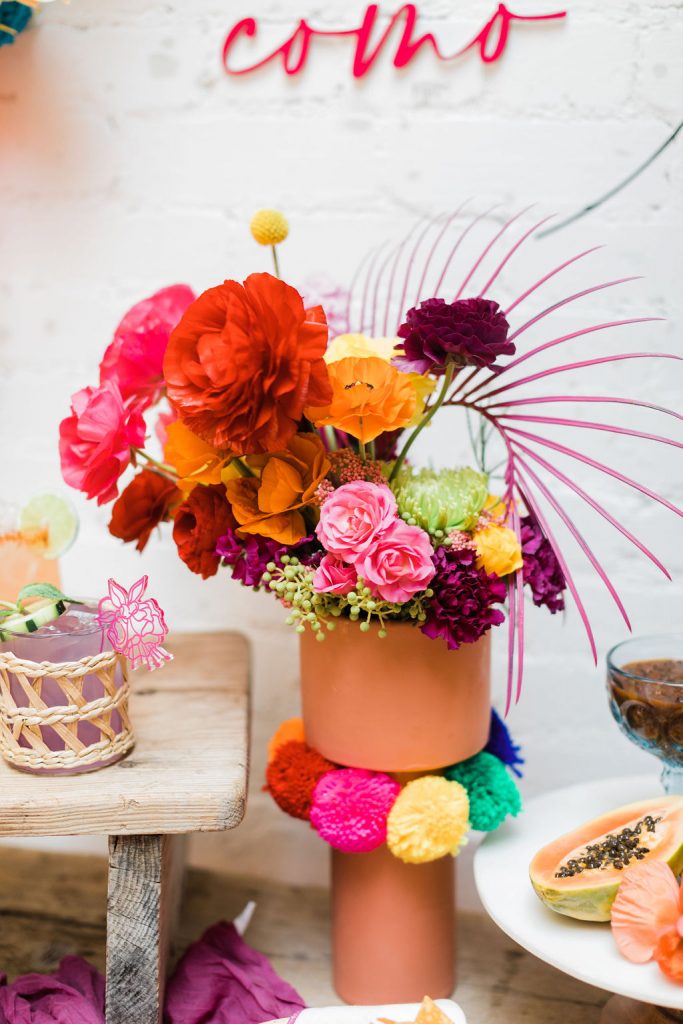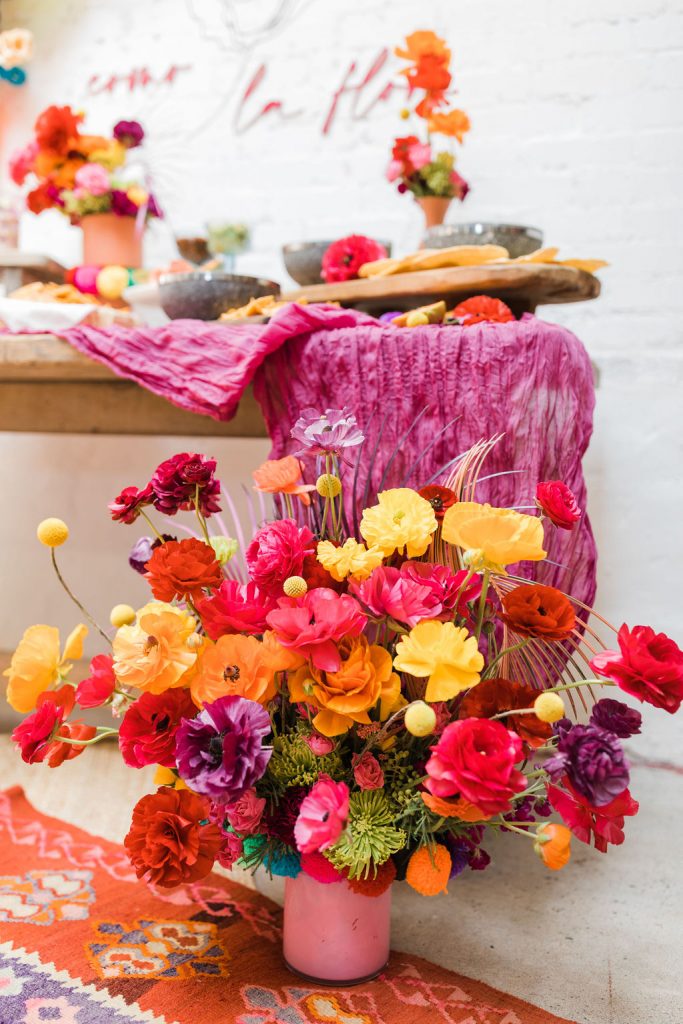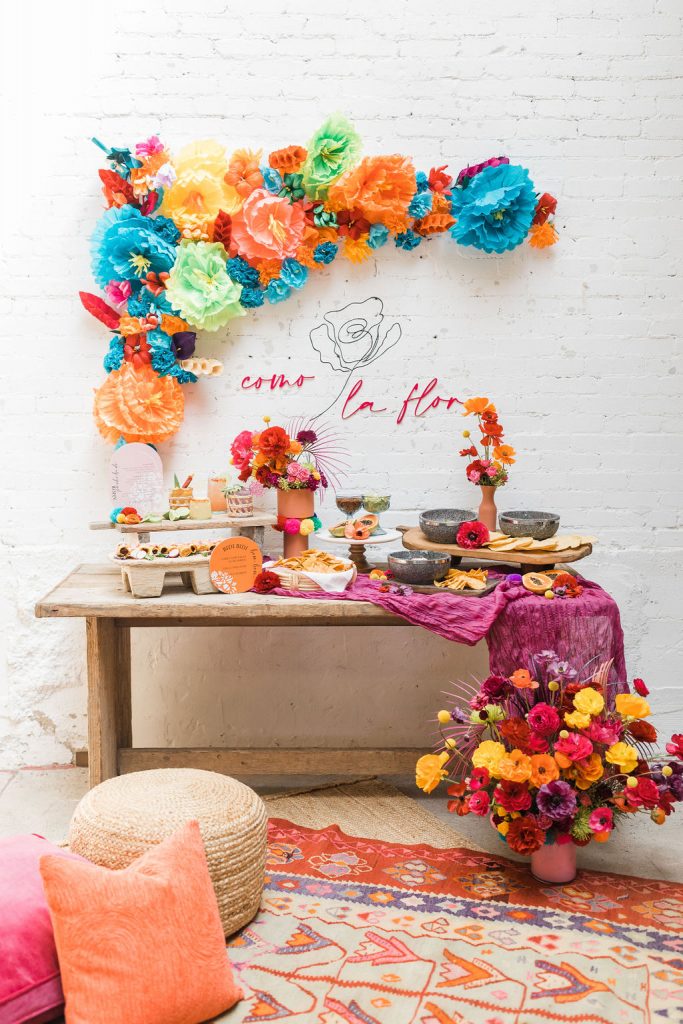 Onto dessert!! We have lots of fun desserts for this one, starting with Paletas!!! I've had my eye on Paleta Please for a while now, their cart is just so adorable! We had to bring them in for this shoot!! Plus, those paletas were the talk of the town at this shoot!!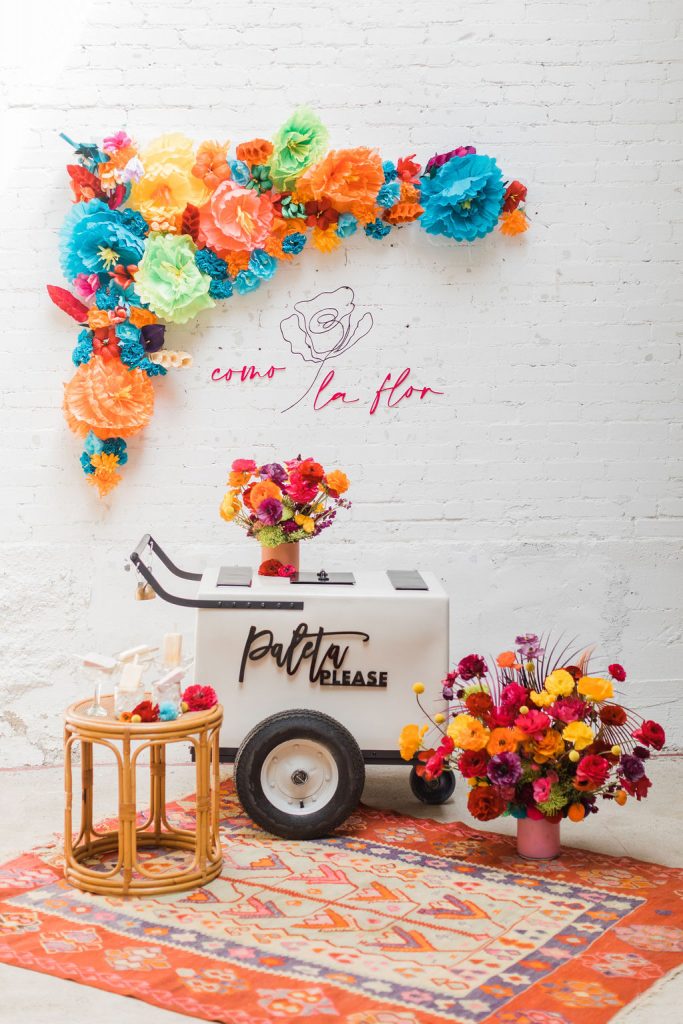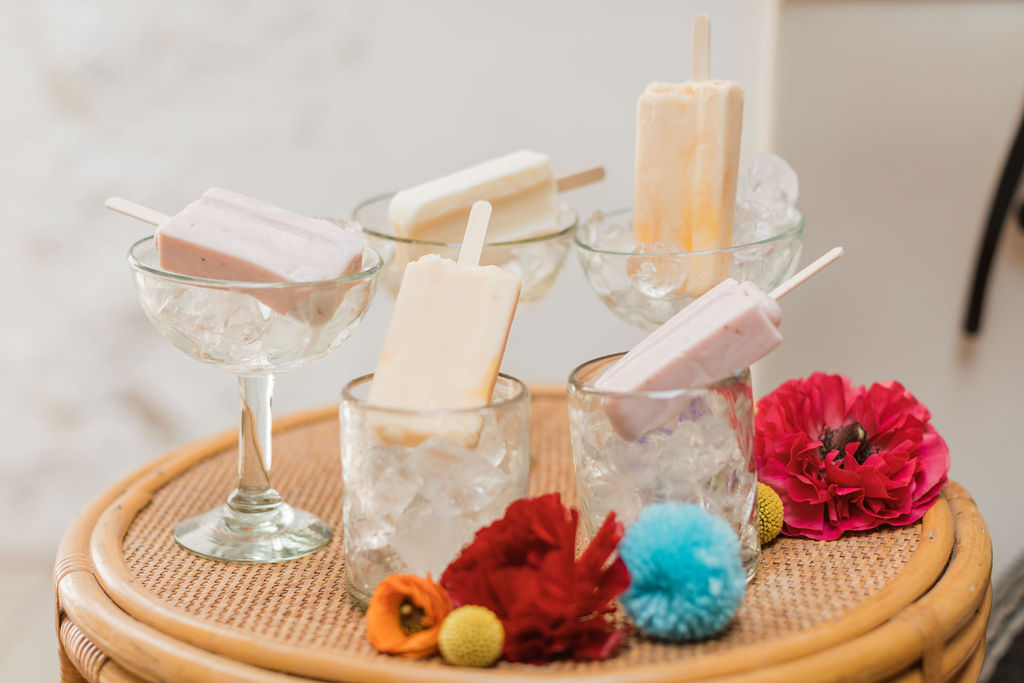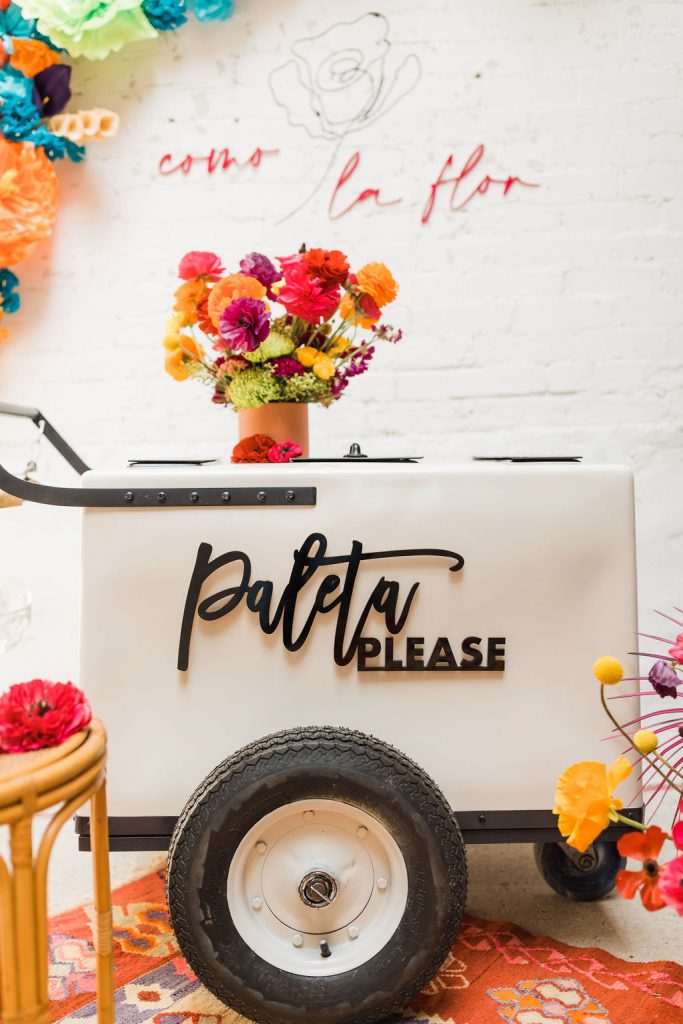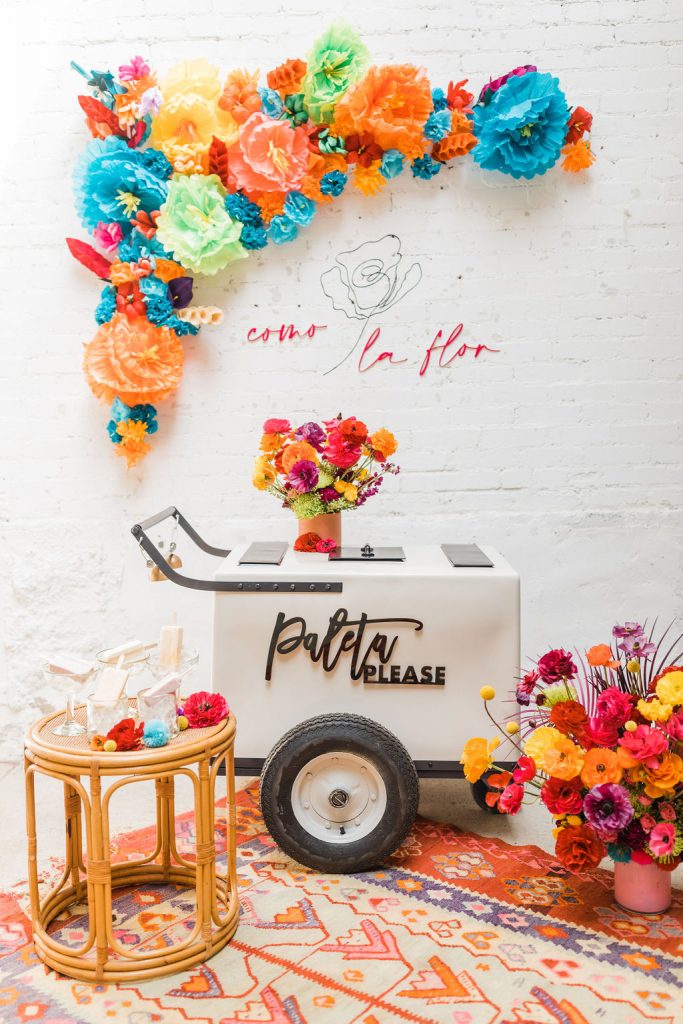 We even had a special visitor, Jesenia (owner of Paleta Please) daughter Alexandra!!! She was our mini Selena and we all were basically dying over her cuteness!! I can't get enough of her in this infamous Selena outfit. If only I could pull that outfit off myself, haha!!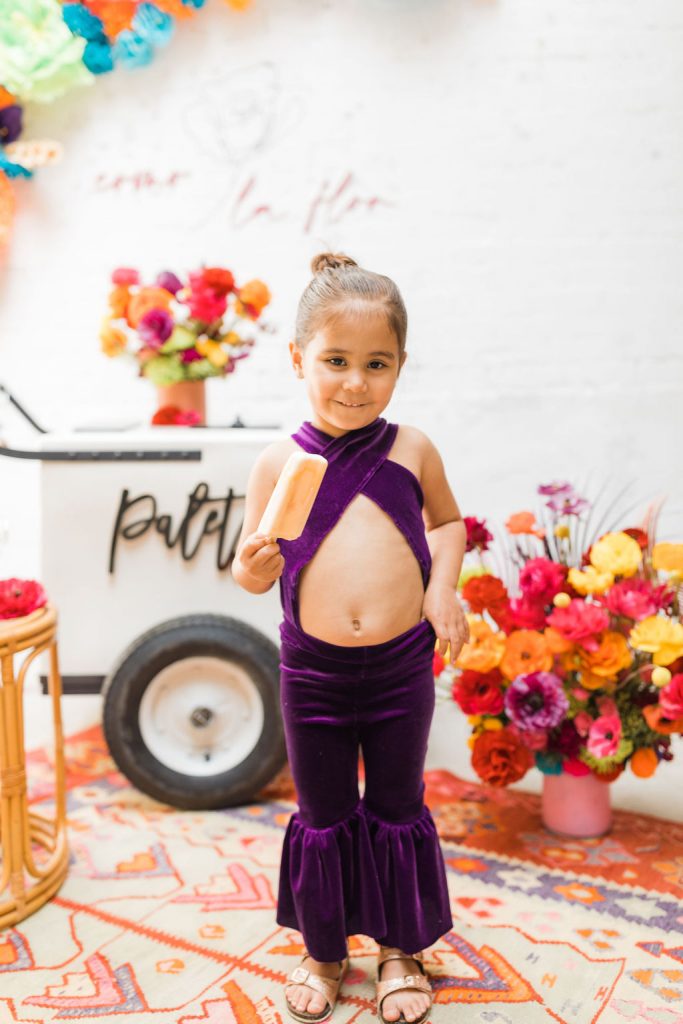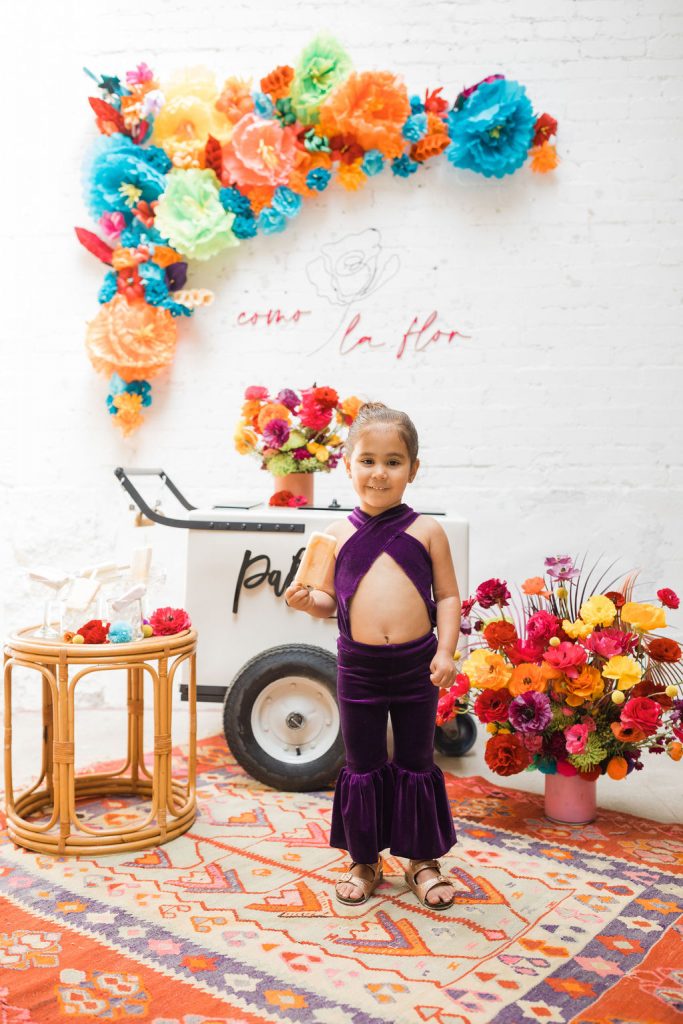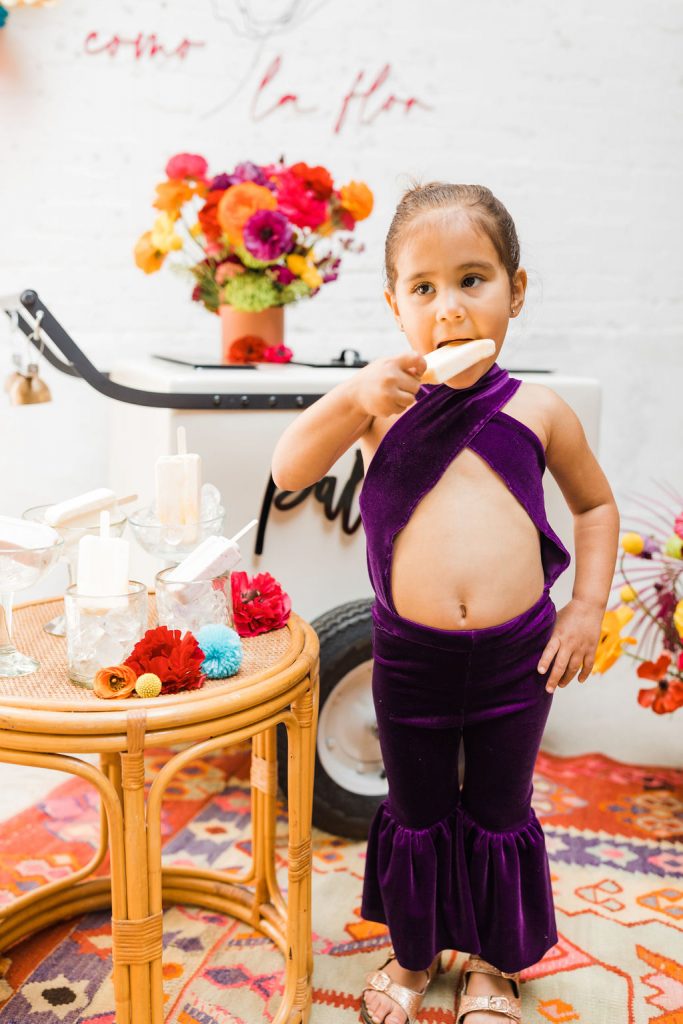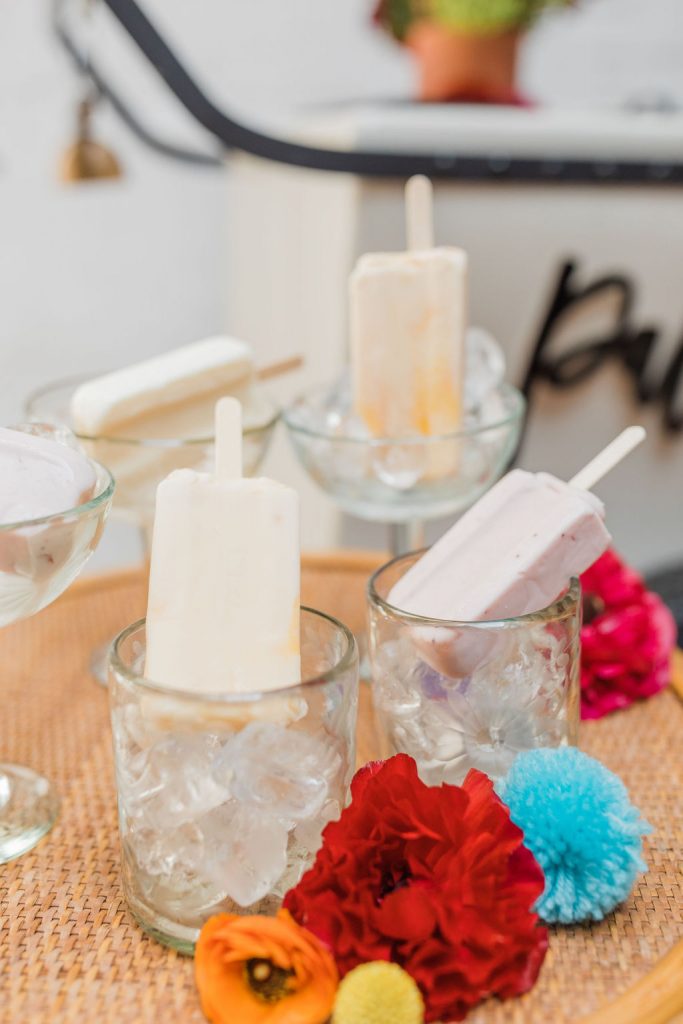 There's always time for a pretty lounge and more dessert, right friends?! We kept the color explosion going here and added colorful textiles to my favorite Sweet Salvage Rentals chairs. Our incredible desserts by Sugar Crush Sweets were displayed on a bright turquoise table and all the colors played so well together. The dessert signage by Creative Amme was Dreaming of You, and I'll be dreaming of this pretty shoot for a while!!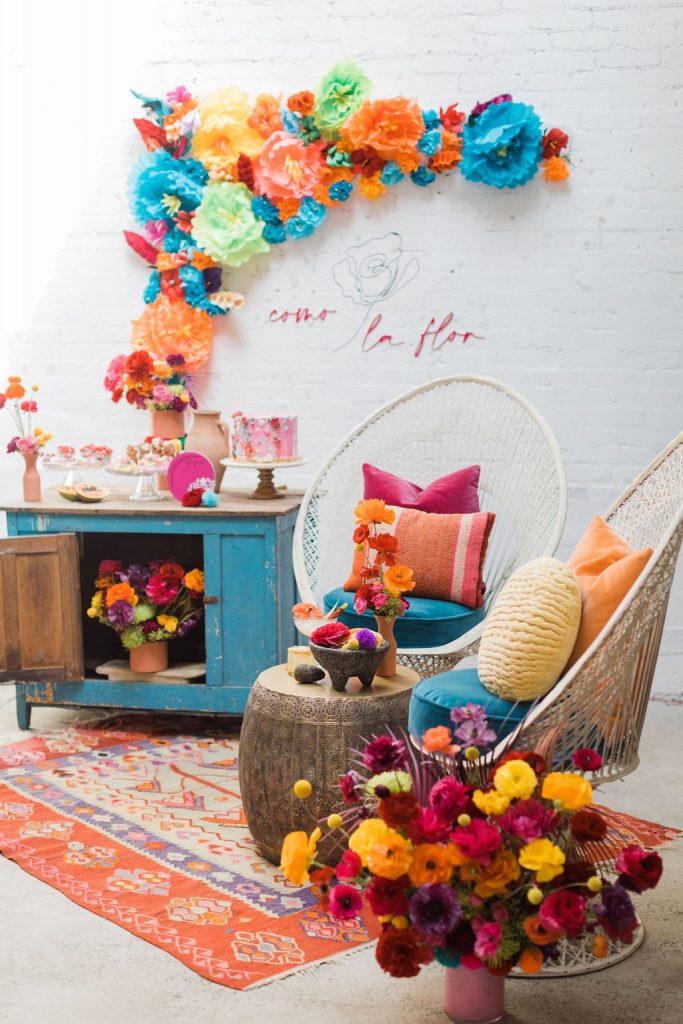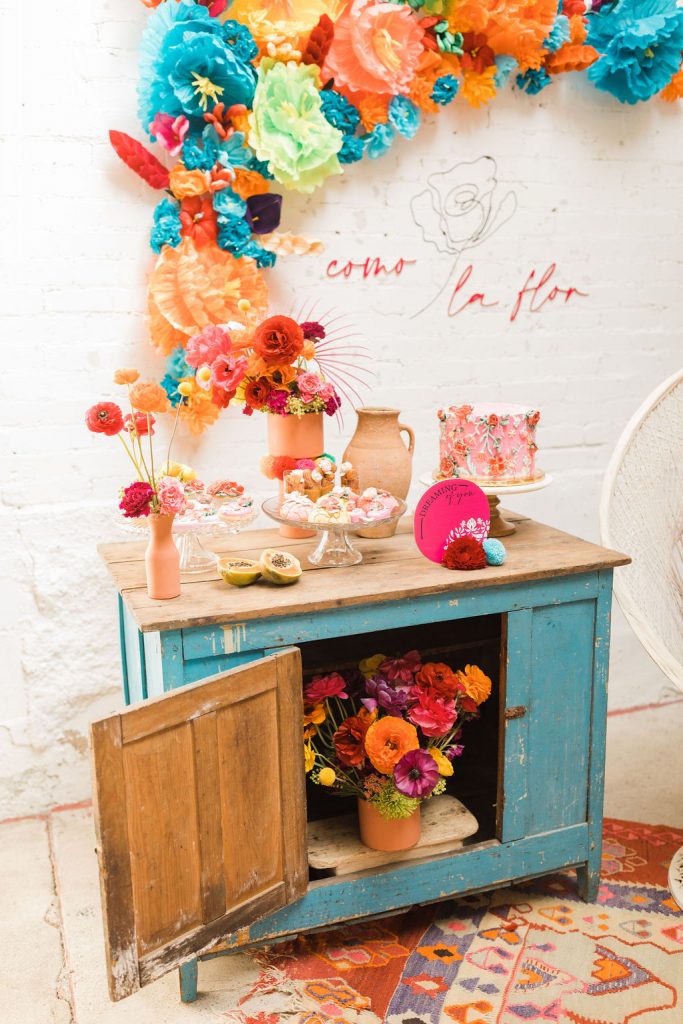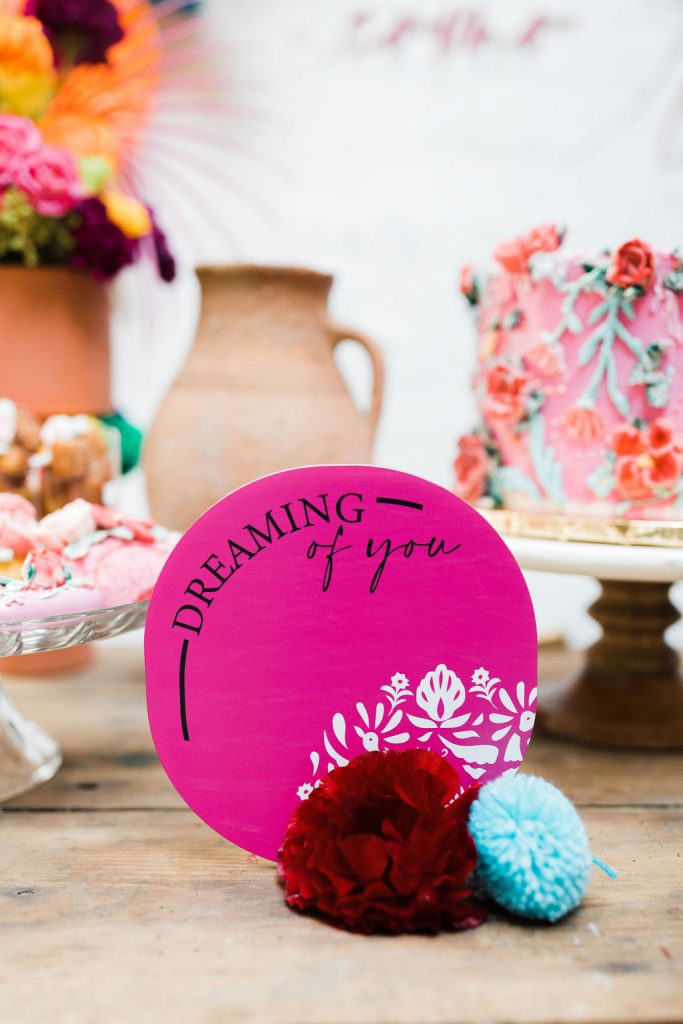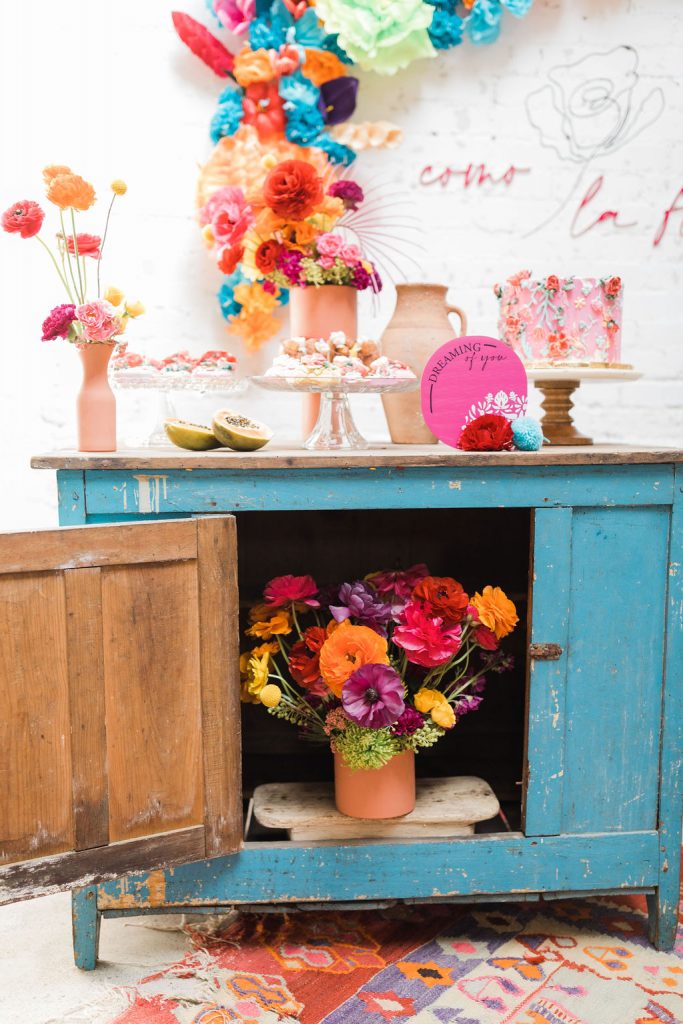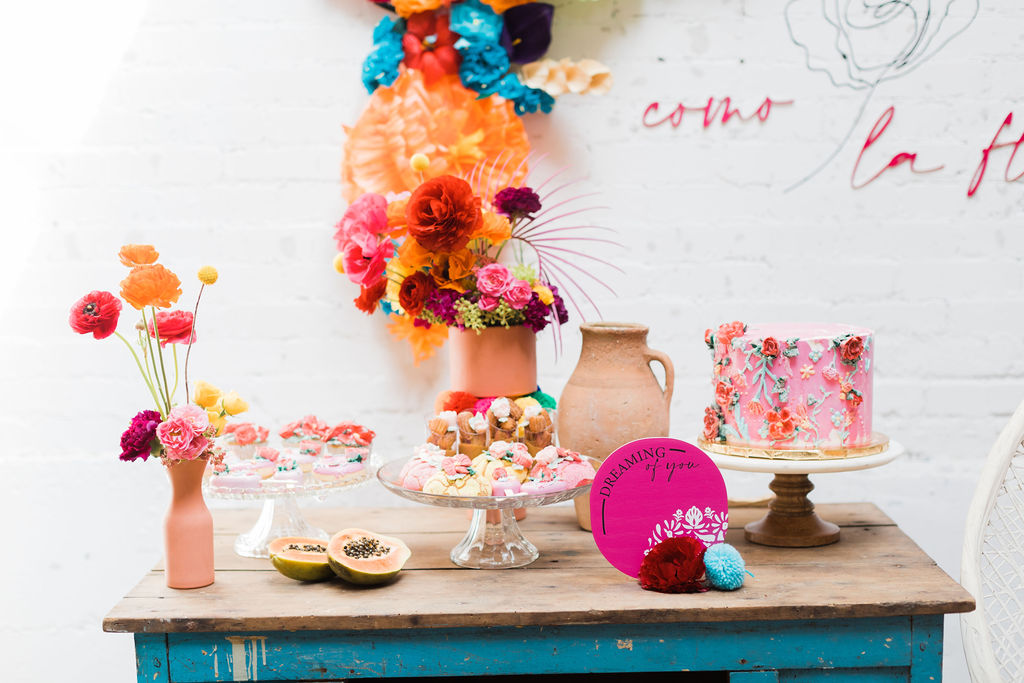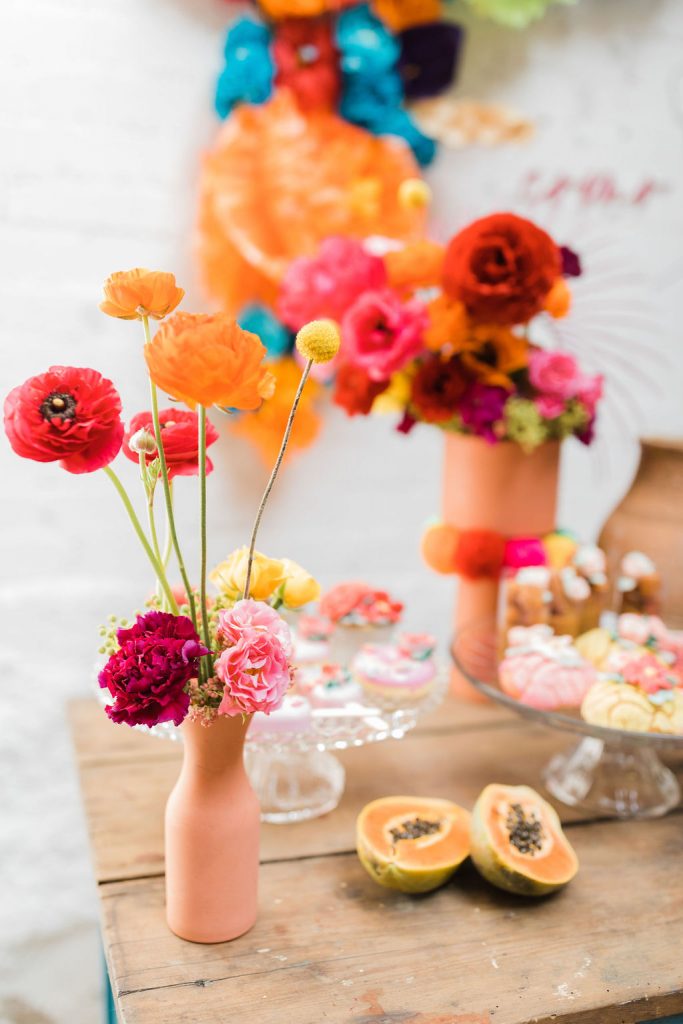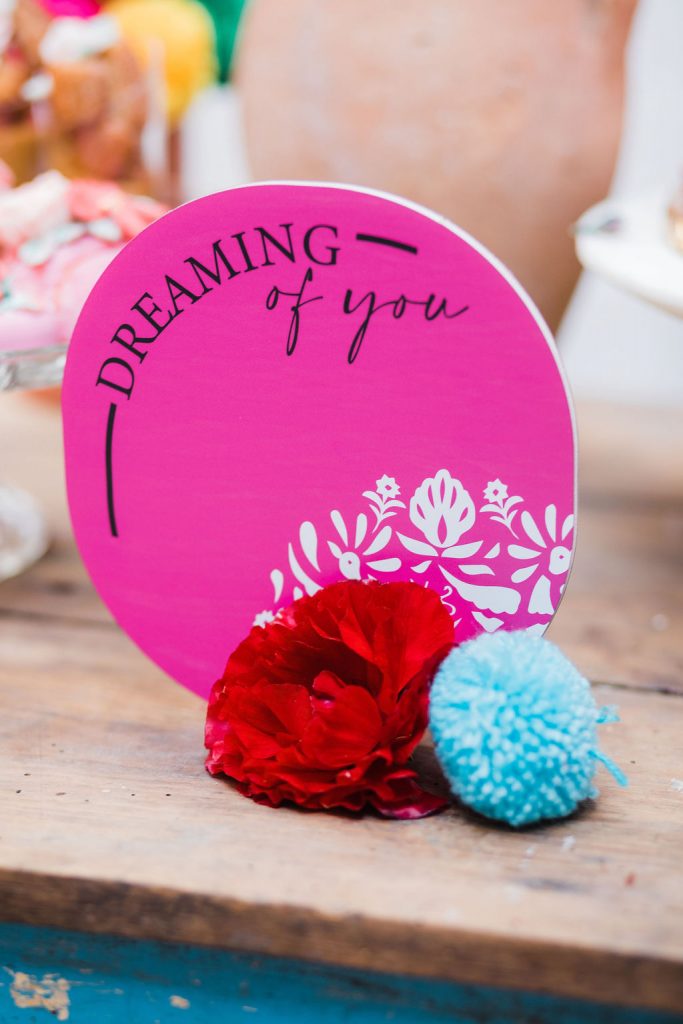 Diana of Sugar Crush Sweets always blows me away with her desserts, but of course she had to go big for Selena! She is another Selena lover… Lots of flowers for Como la Flor and a few traditional Mexican desserts in fun colors. It all was so pretty and so darn delicious!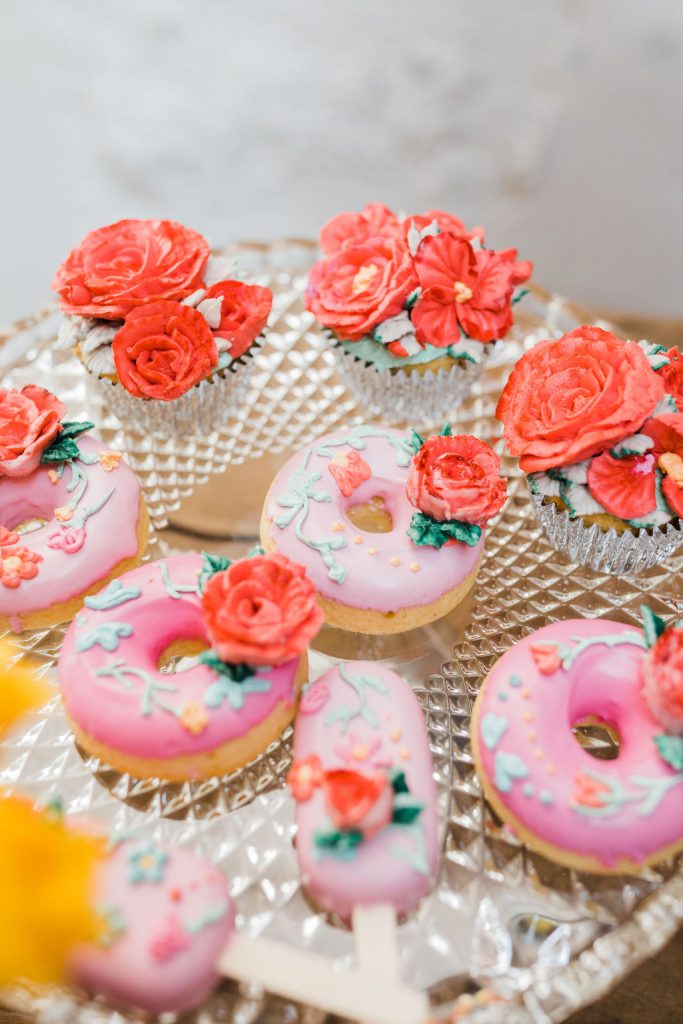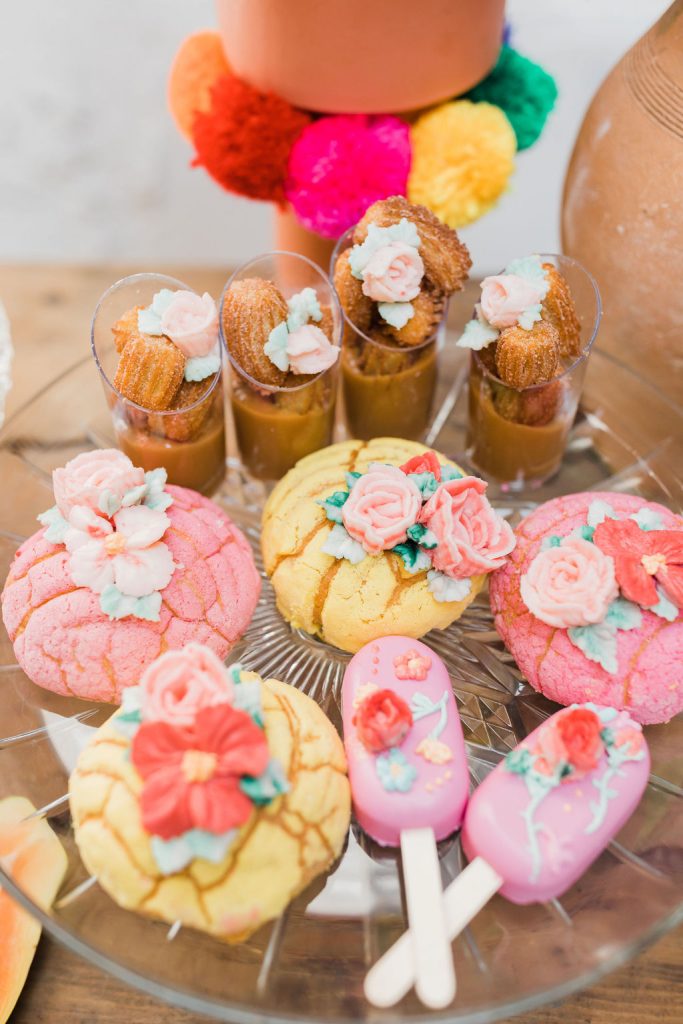 And that cake!!!!!!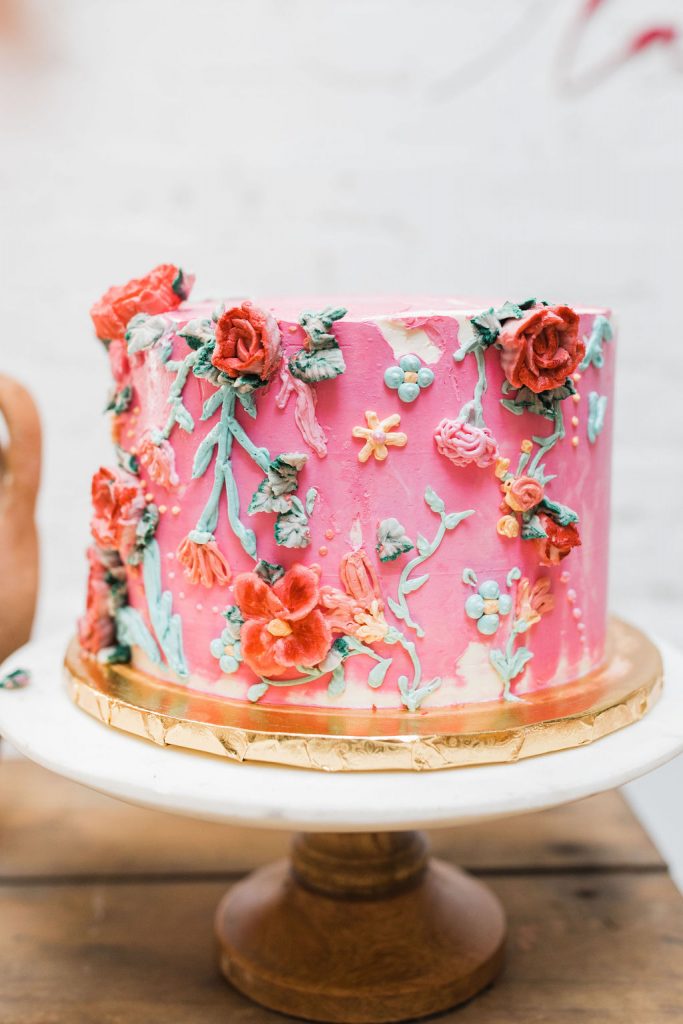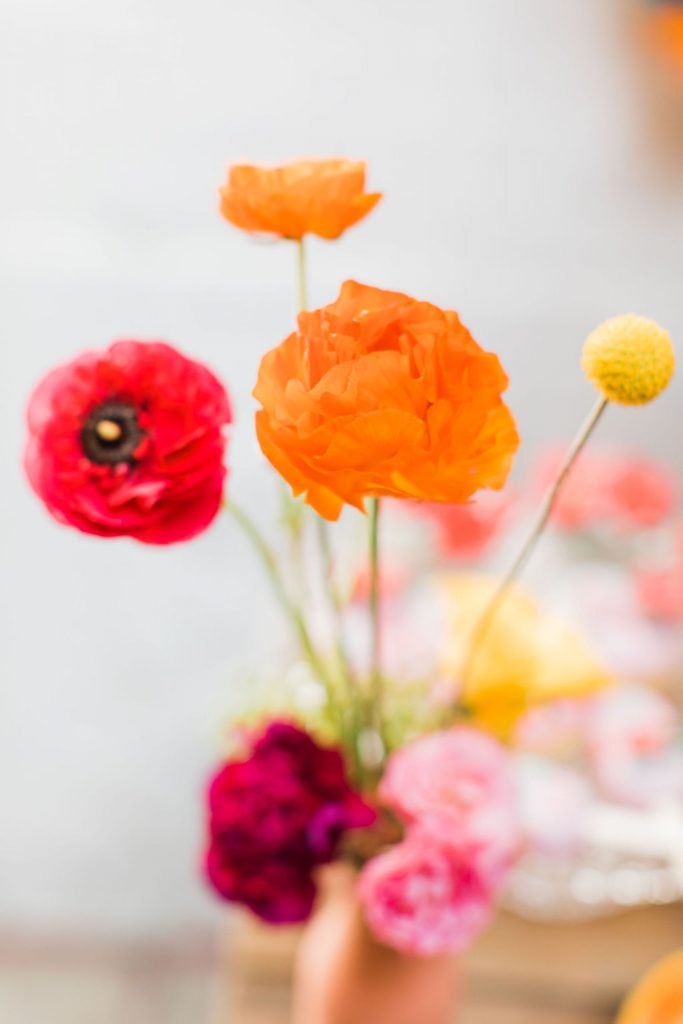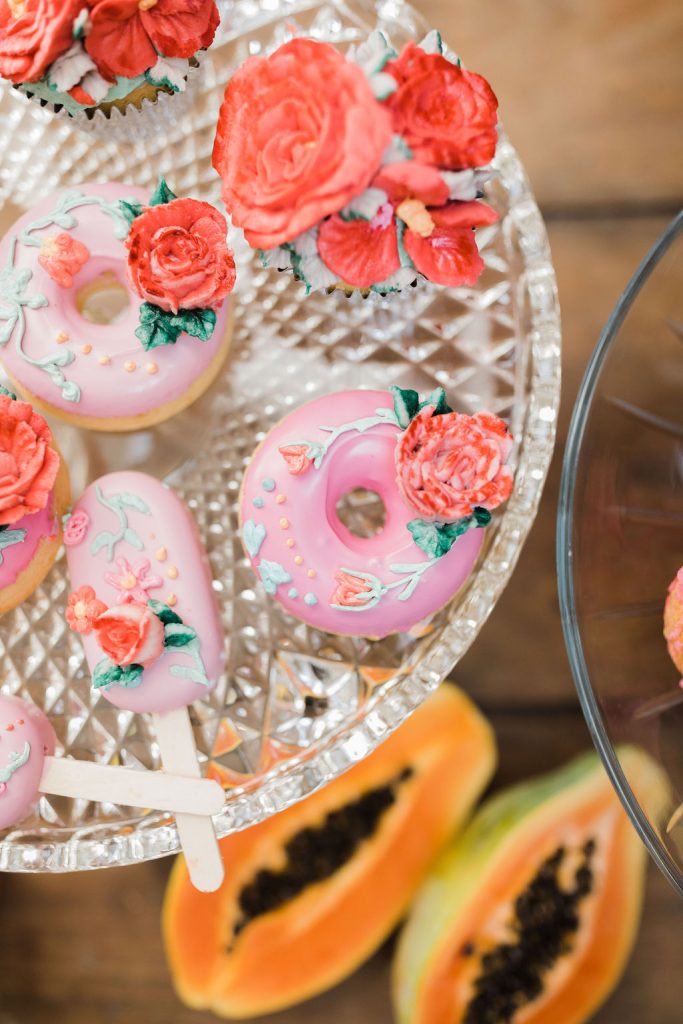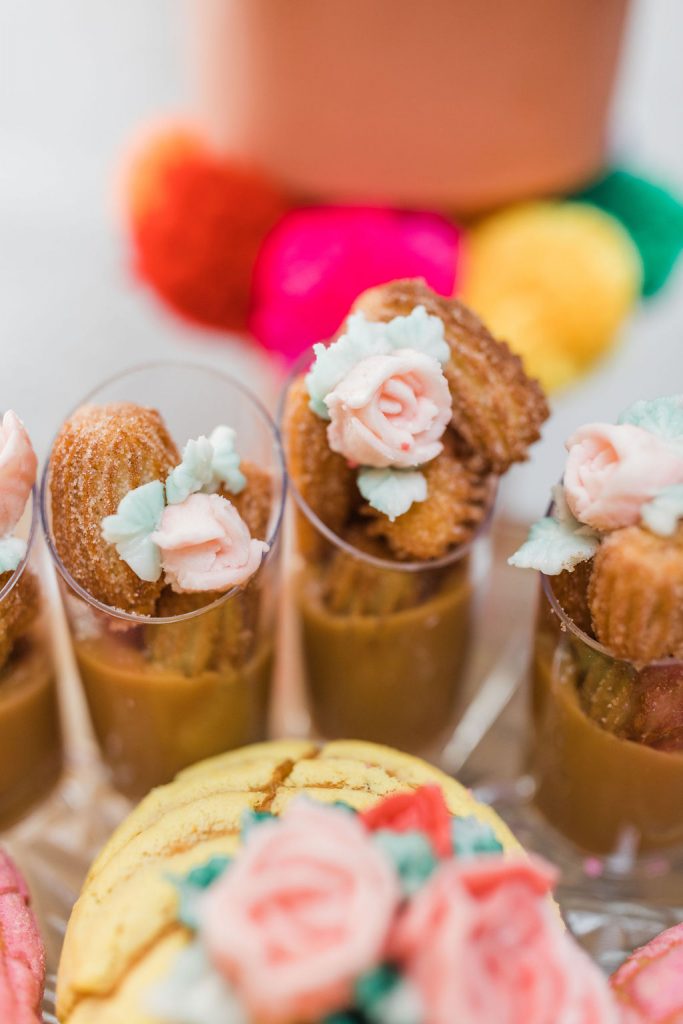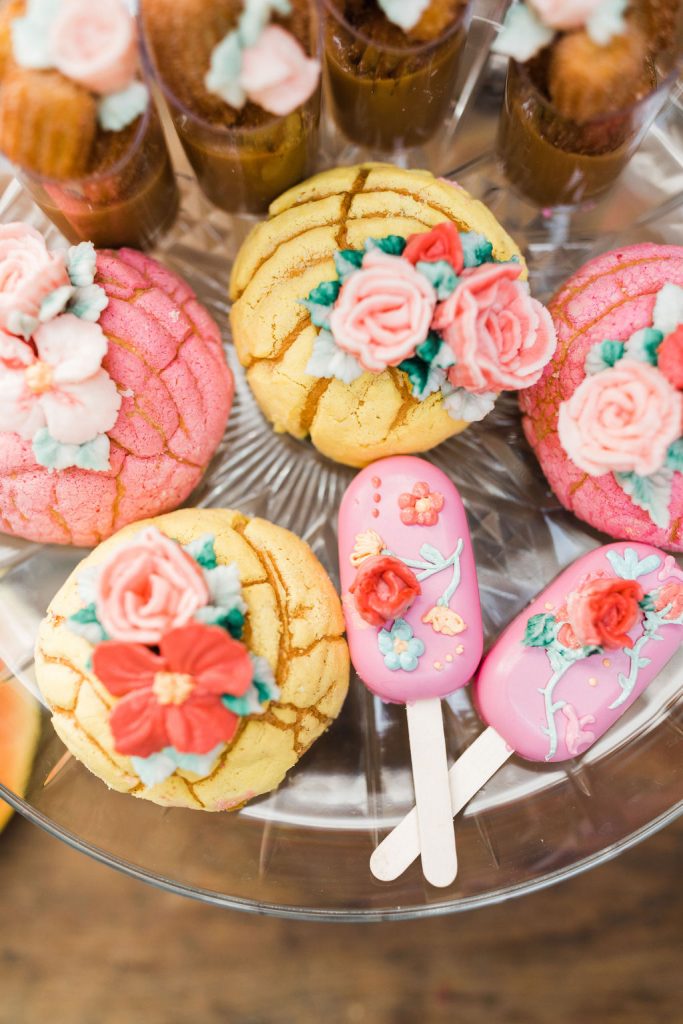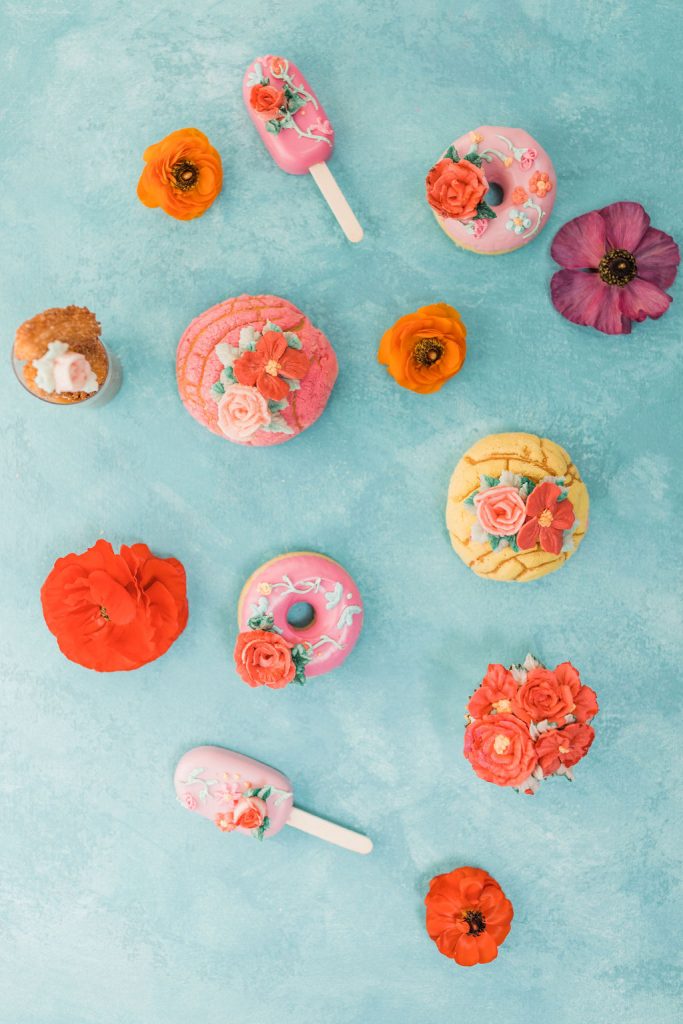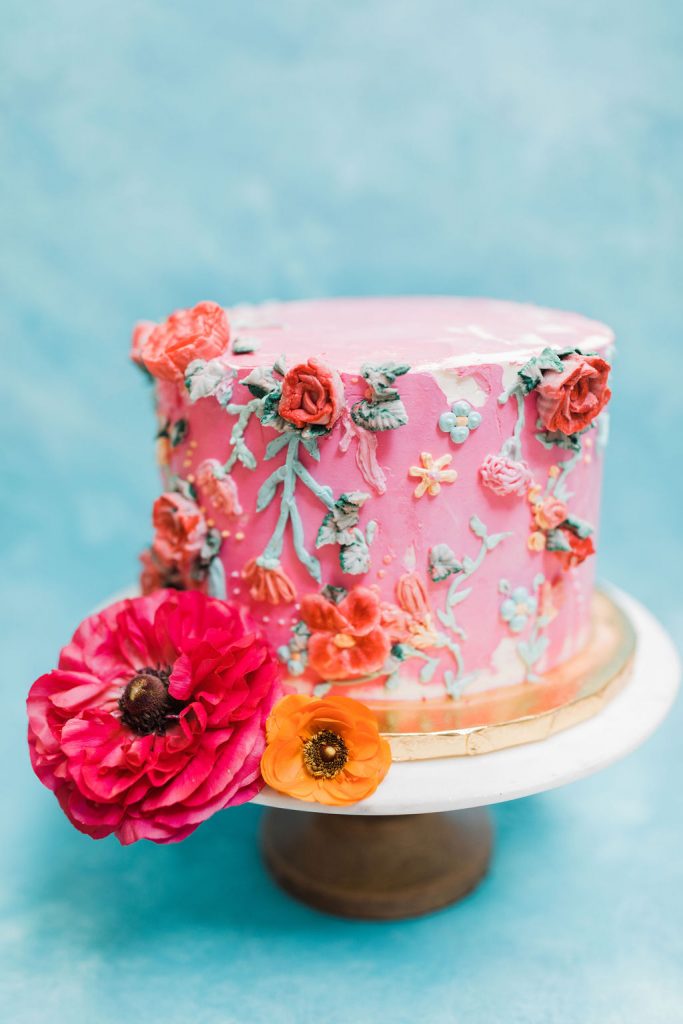 From the flowers, to the color, to all of the amazing details…. I hope Selena is looking down and smiling. Her profound talent is still impacting us today!!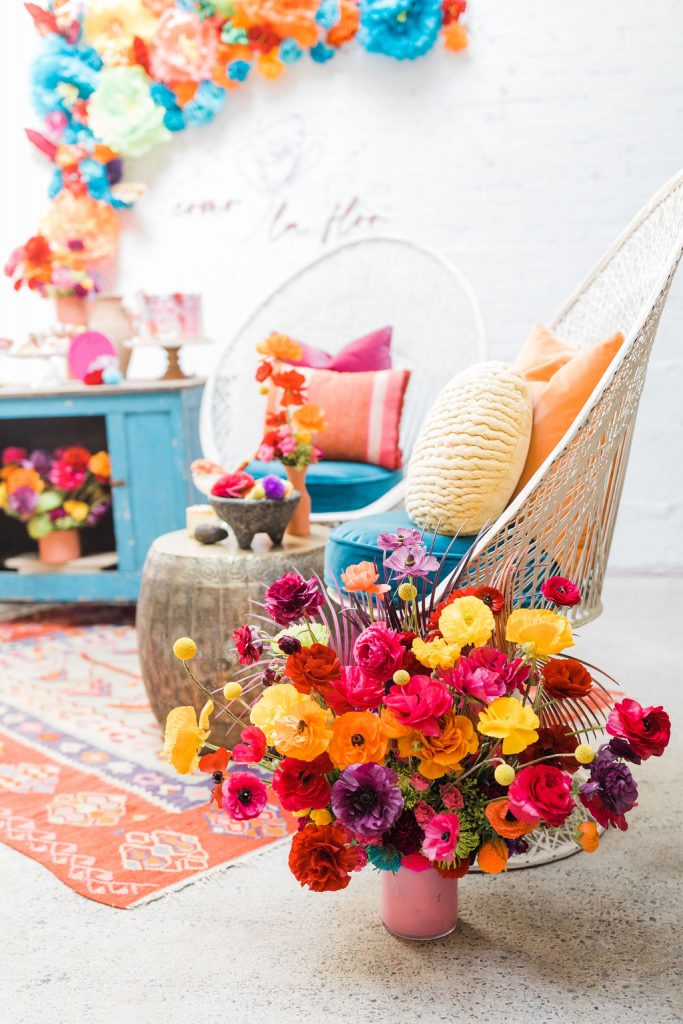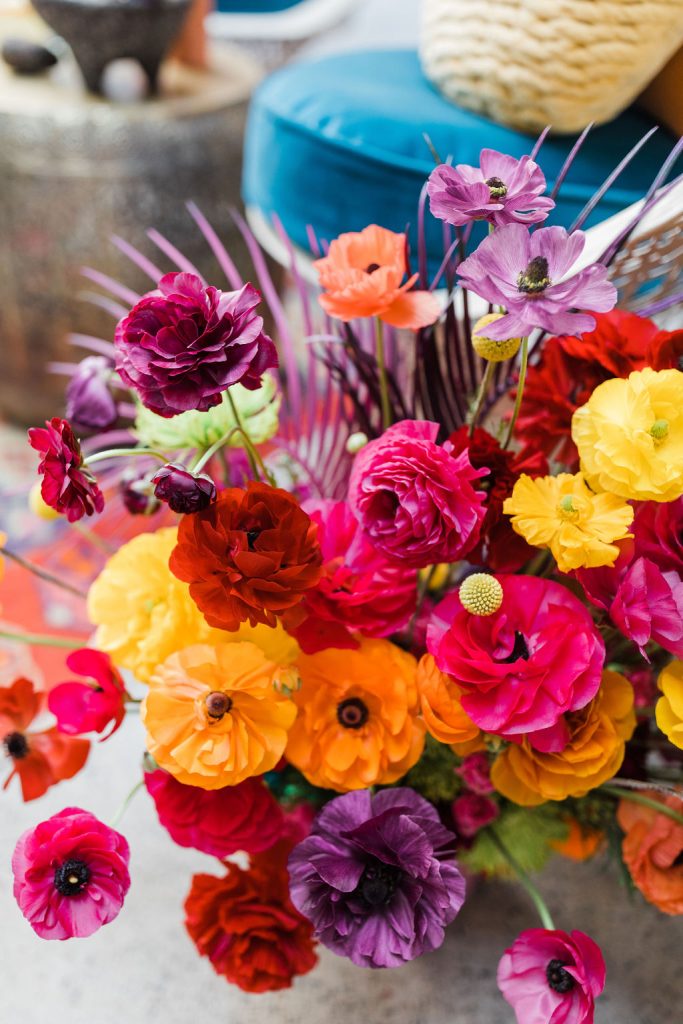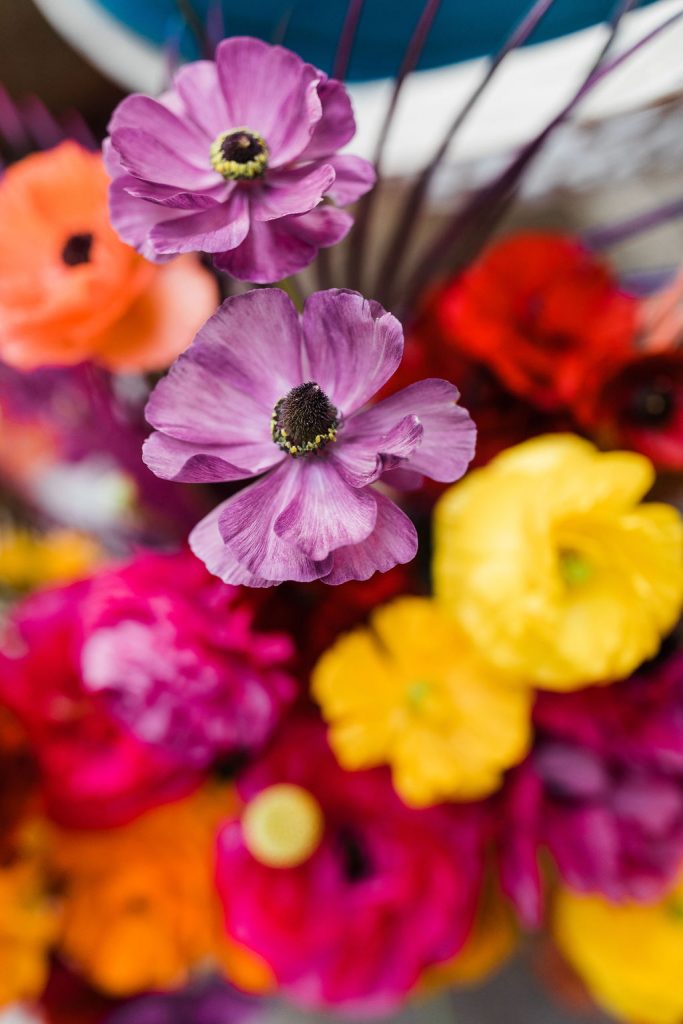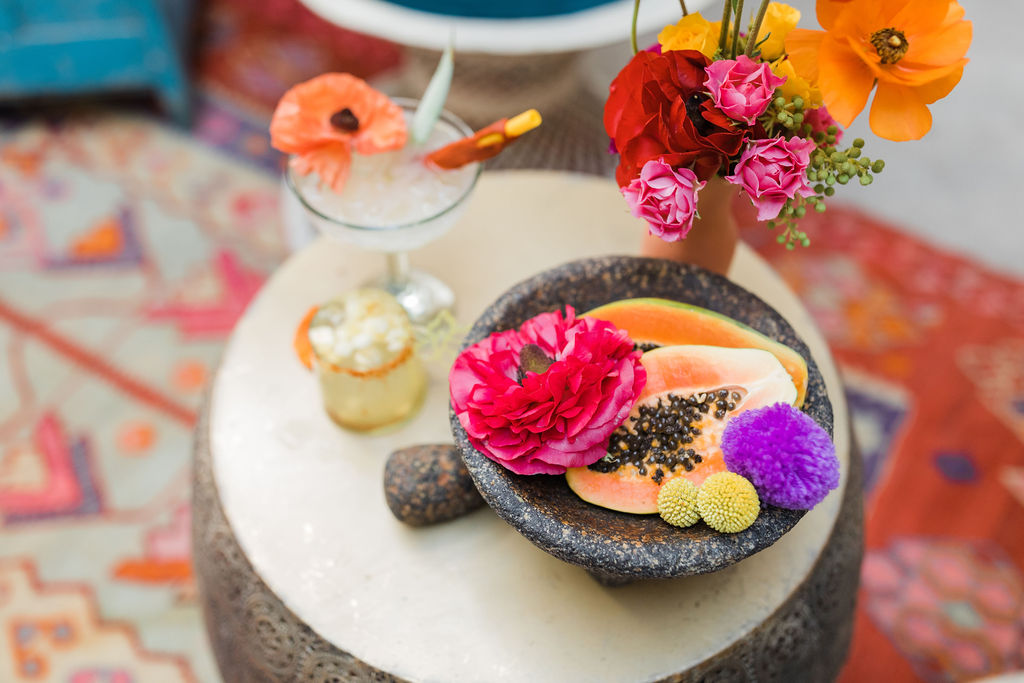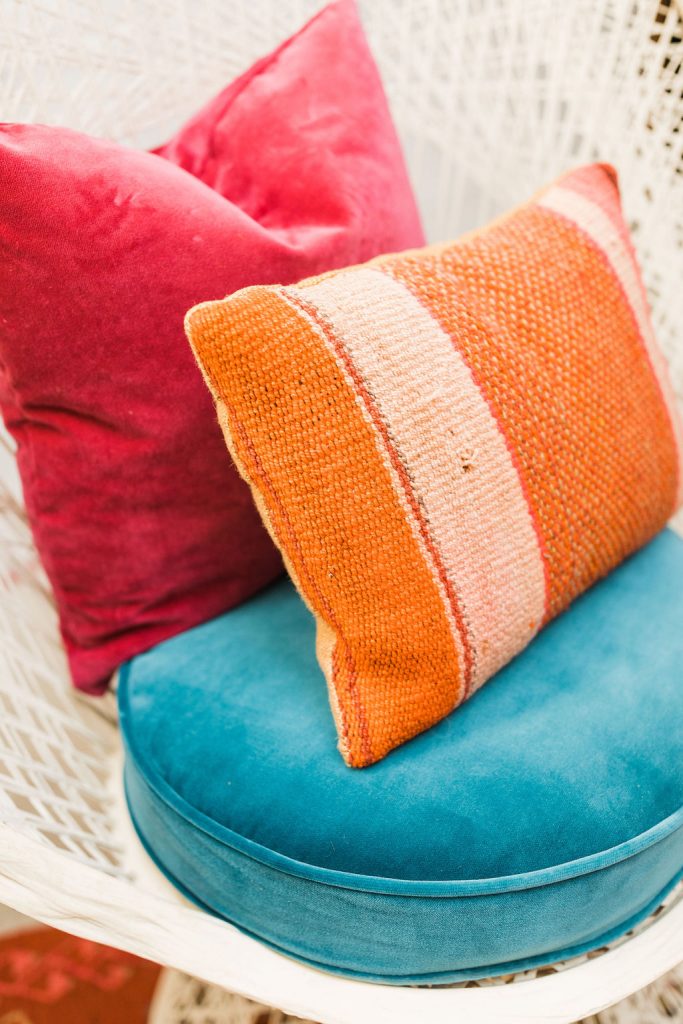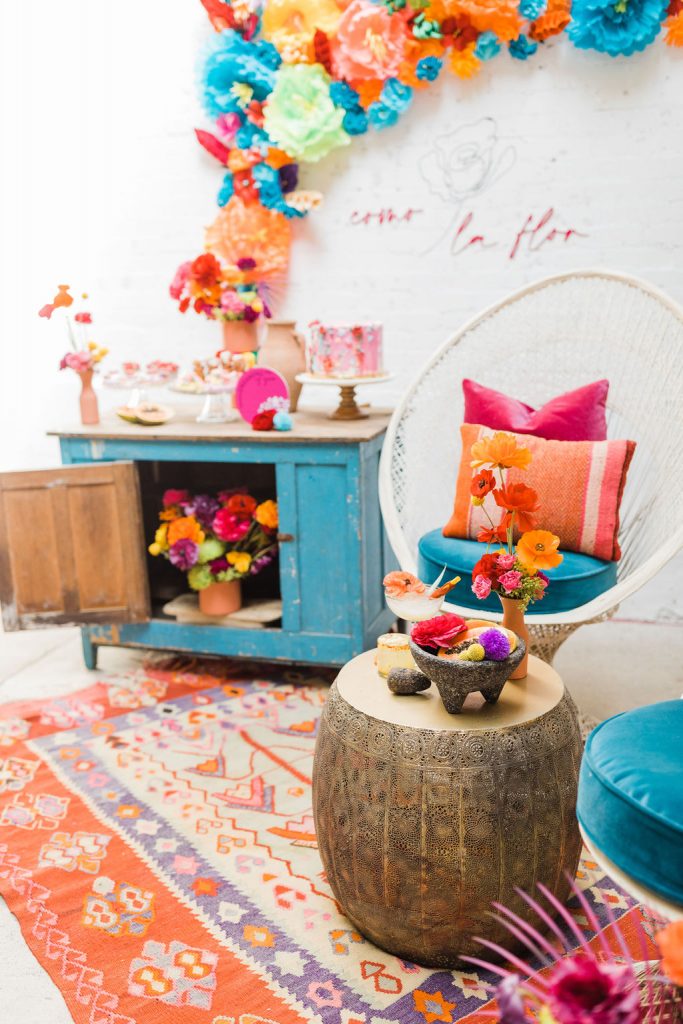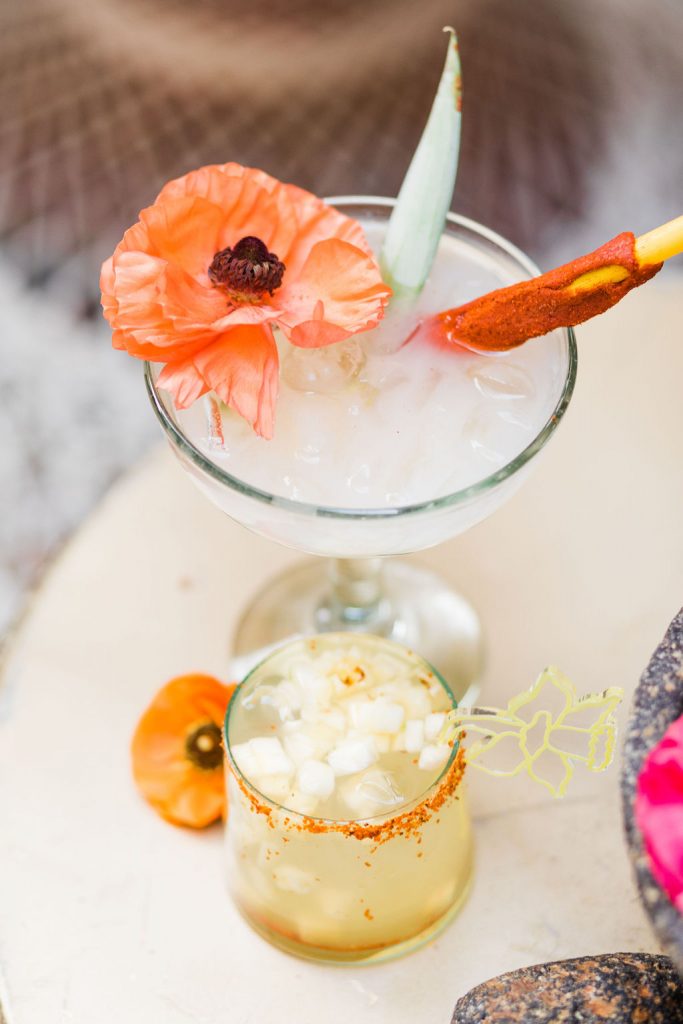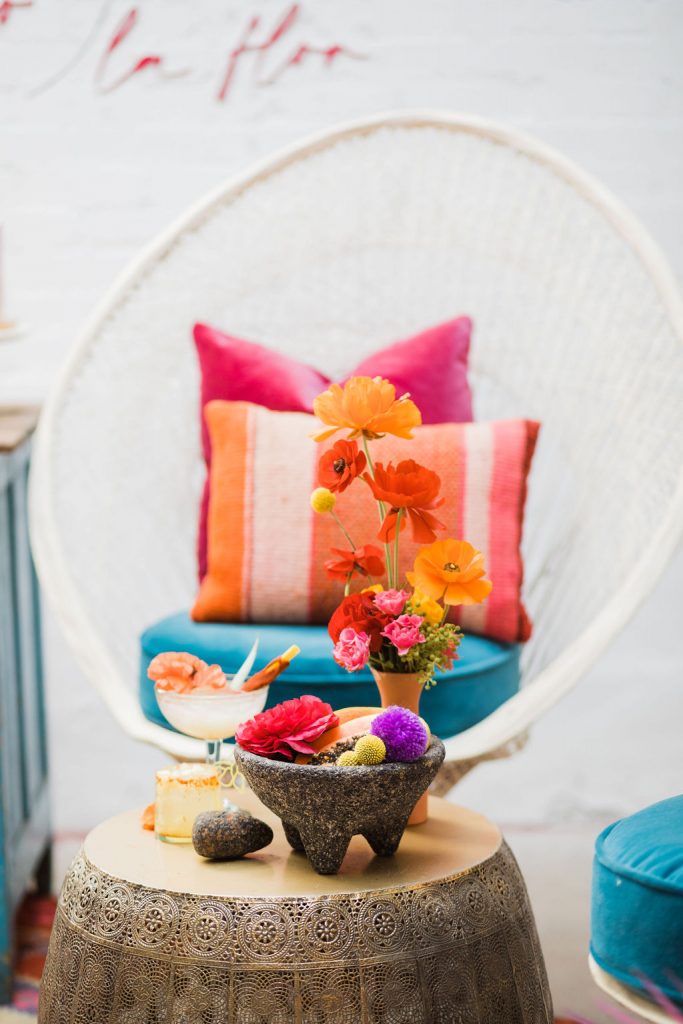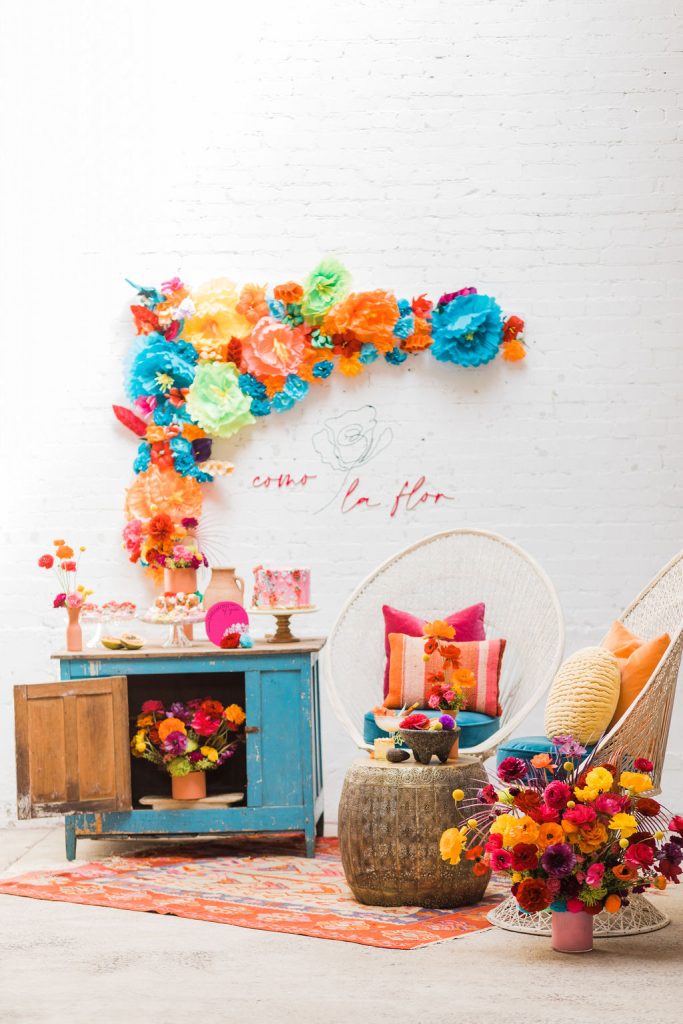 More Cinco de Mayo goodness to come!!
xx
Jacquelyn