It's happening!  I am going to be an aunt!!!  My sister is pregnant and my family and I couldn't be more thrilled.  It feels like just yesterday I was planning her wedding!  But much has changed since then, and we are so excited to welcome a new baby to the family!
Janna is my only sister and this is the first time I'll be an aunt – I have nieces and nephews I adore from my husband's side but there's something special about your own sibling having a baby.  I love my sister to pieces, but this girl isn't finding out the sex and it's killing me!!!  I must admit, it does bring a fun excitement to it all.  Even more excitement than you think!
However, it does make it a little more difficult when planning a shower.  I still had fun with it though!  My mom and I threw this shower for her in Northern California where we are from for our family and friends up there.  This lucky lady gets two showers – one in Nor Cal and one in So Cal!  This one took place over Thanksgiving weekend and my sister's belly has since grown, she was barely showing here!  How gorgeous does she look though?!
Keep scrolling to see all the pretty photos by Roxanne McClure Photography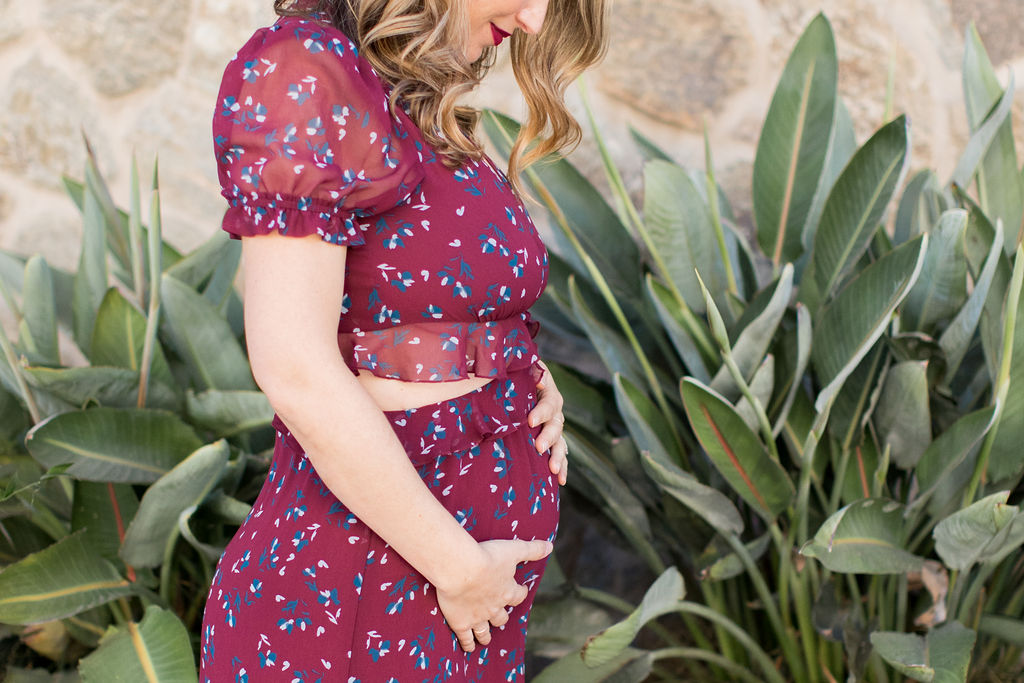 I of course turned to our favorite Minted for all of the paper goods.  They have so many pretty designs to choose from and it's so easy and convenient.  Something I value as I'm a busy work from home mom.  I chose this green invite because I thought the color was neutral and the design was so fun.  They even have cute stamps you can match to the invite, love it!!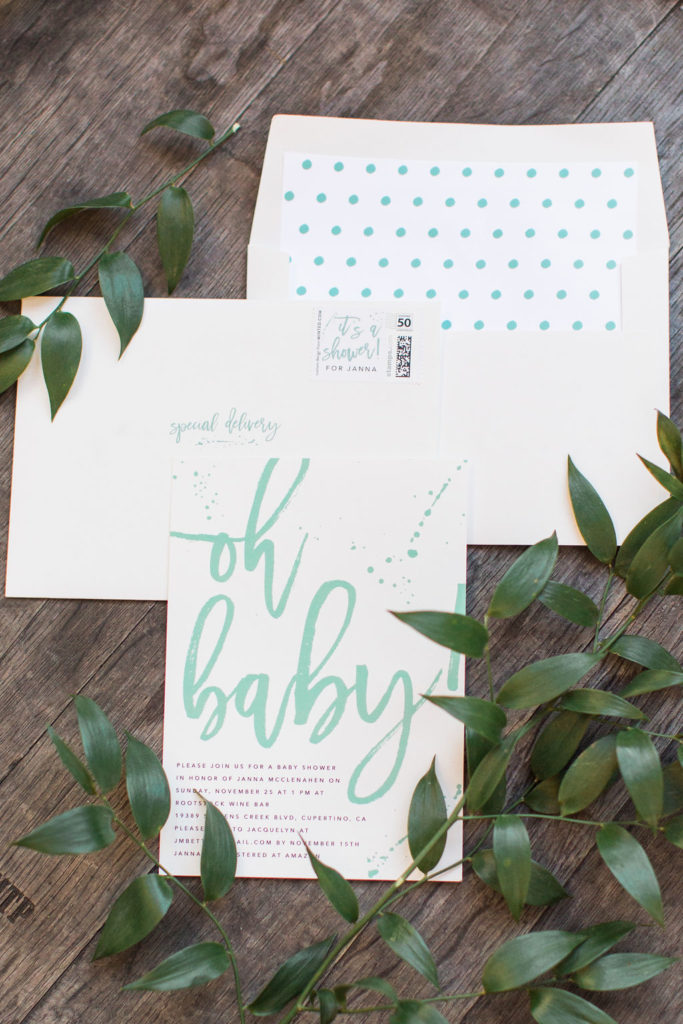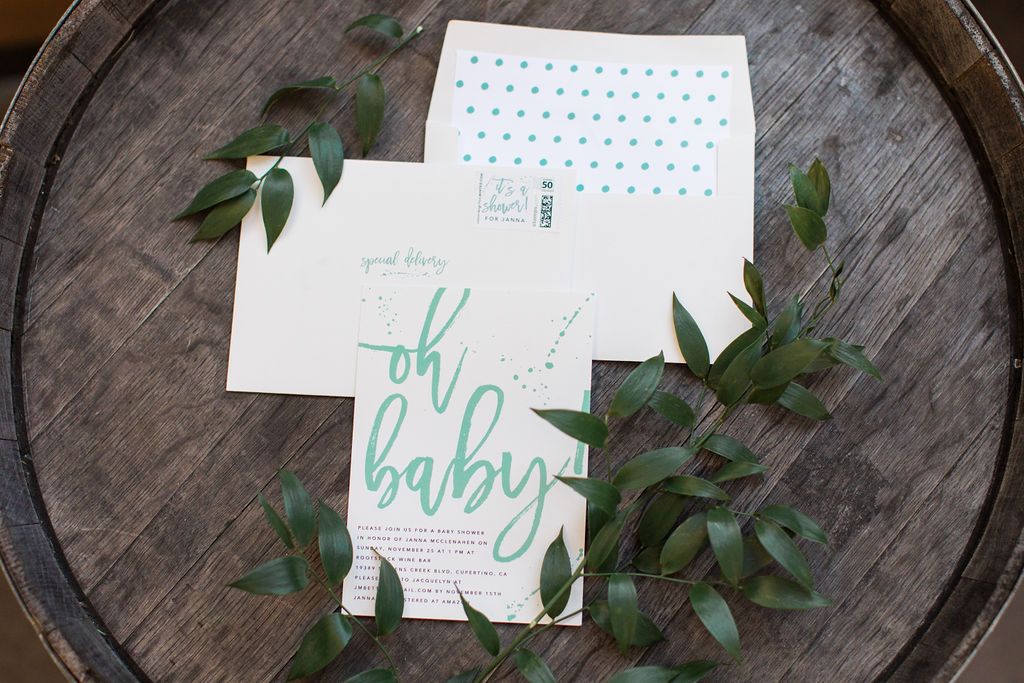 My mom and I decided to throw my sister's shower at a wine bar that we love… I know, sort of cruel, right?  But Rootstock was the prettiest and best spot to share this special day.  Everyone got to enjoy delicious wine and food together in a lovely setting, what more could you ask for?!  I guess a glass of wine but….  Haha!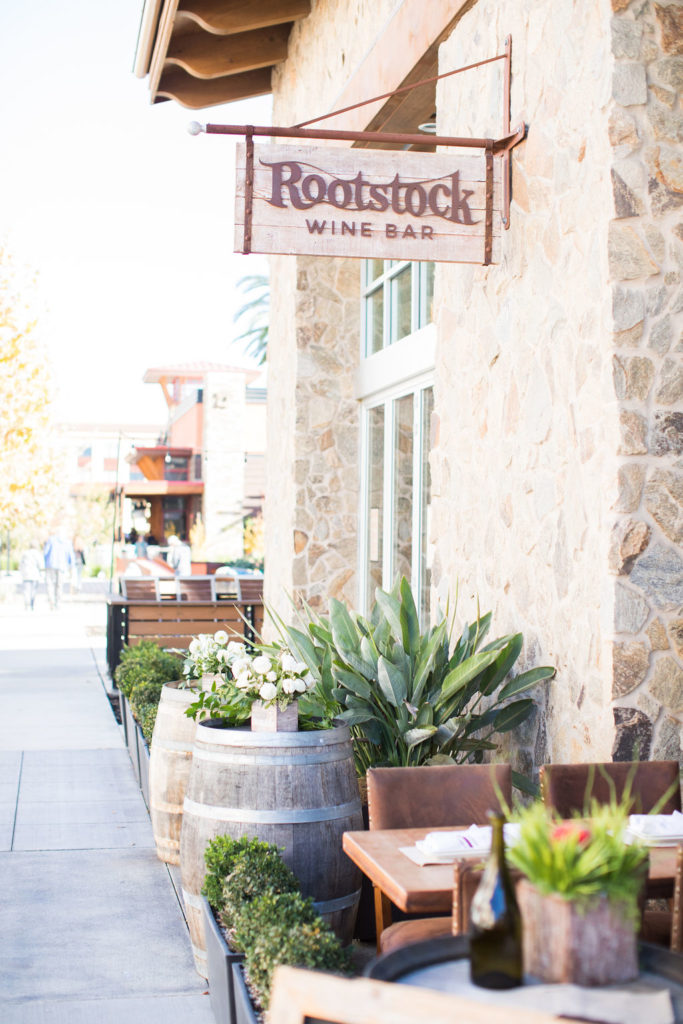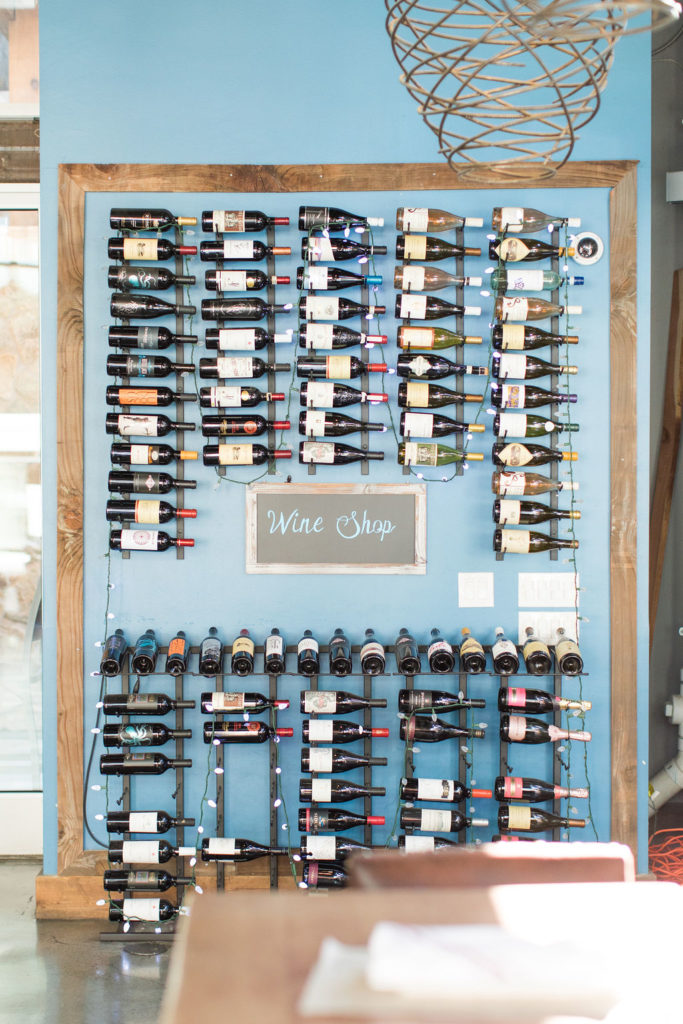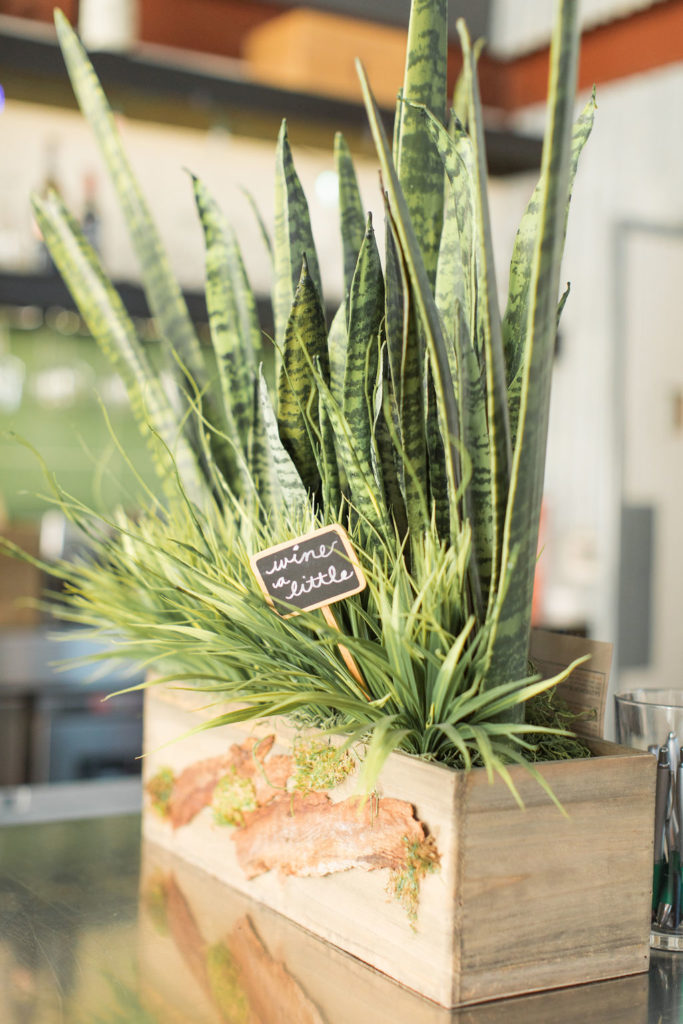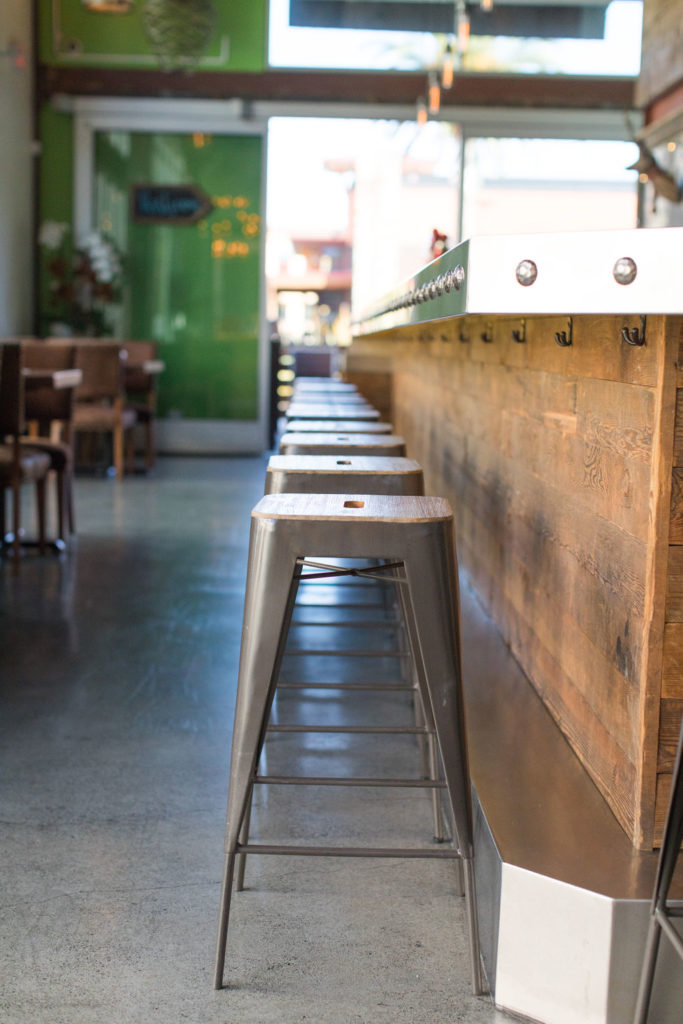 Another highlight for my sister?!  This cake from Icing on the Cake.  If you are from the San Jose area then chances are you know of this yummy bakery in Los Gatos.  They are pretty famous for their banana cake and it was a must for this shower!  I added a cute cake topper from Poppy Jack Shop and florals from Graceful Garland to complete it!  Speaking of florals, how about those wreaths as the backdrop?!  They looked amazing!!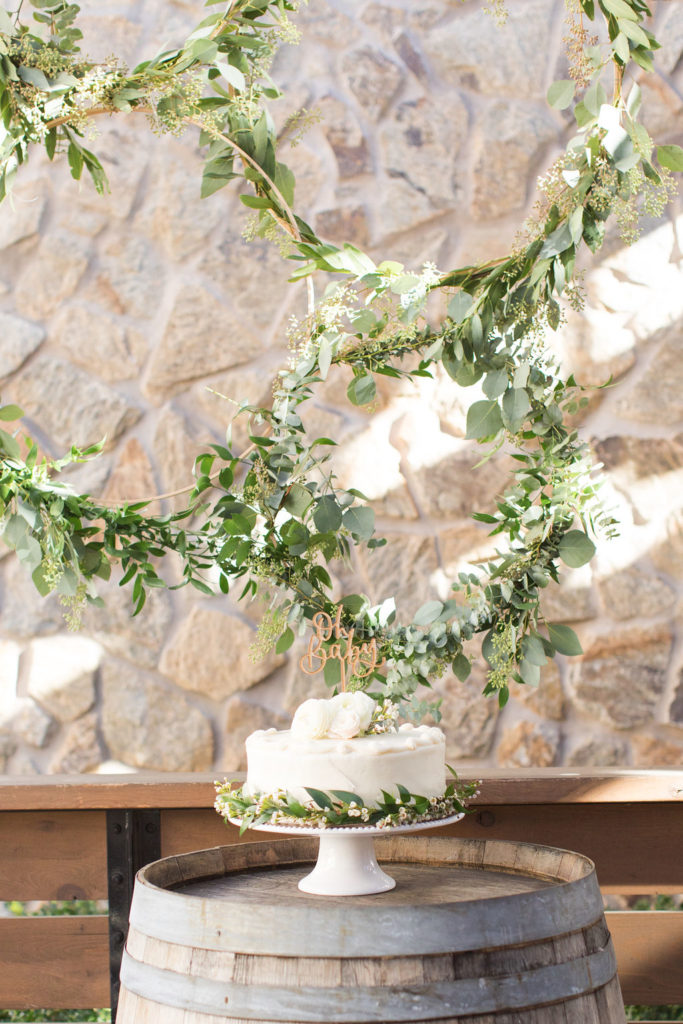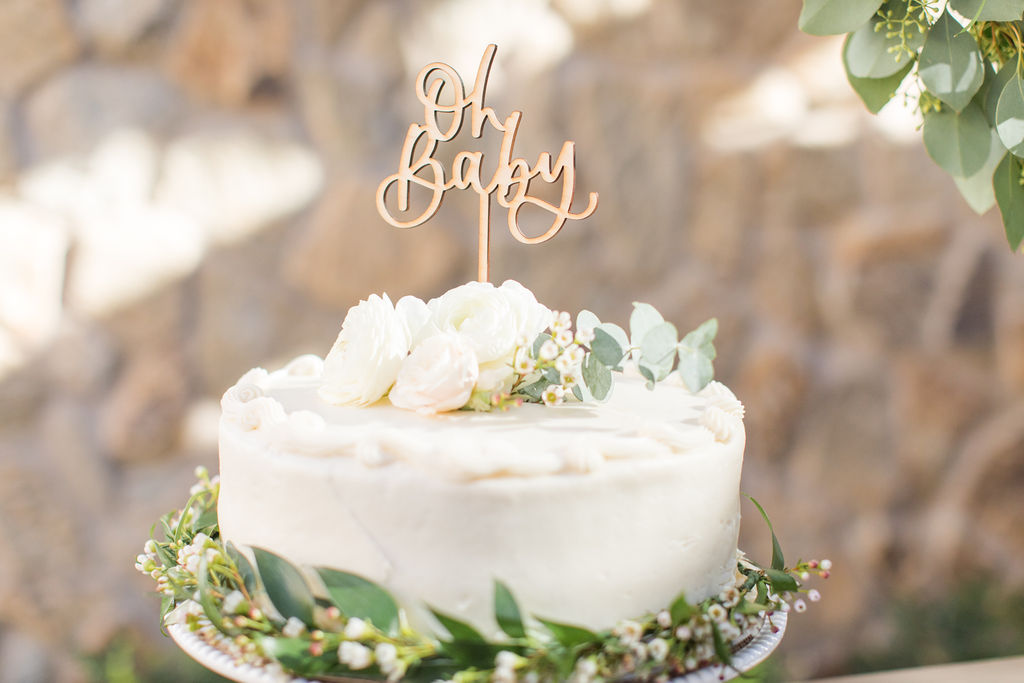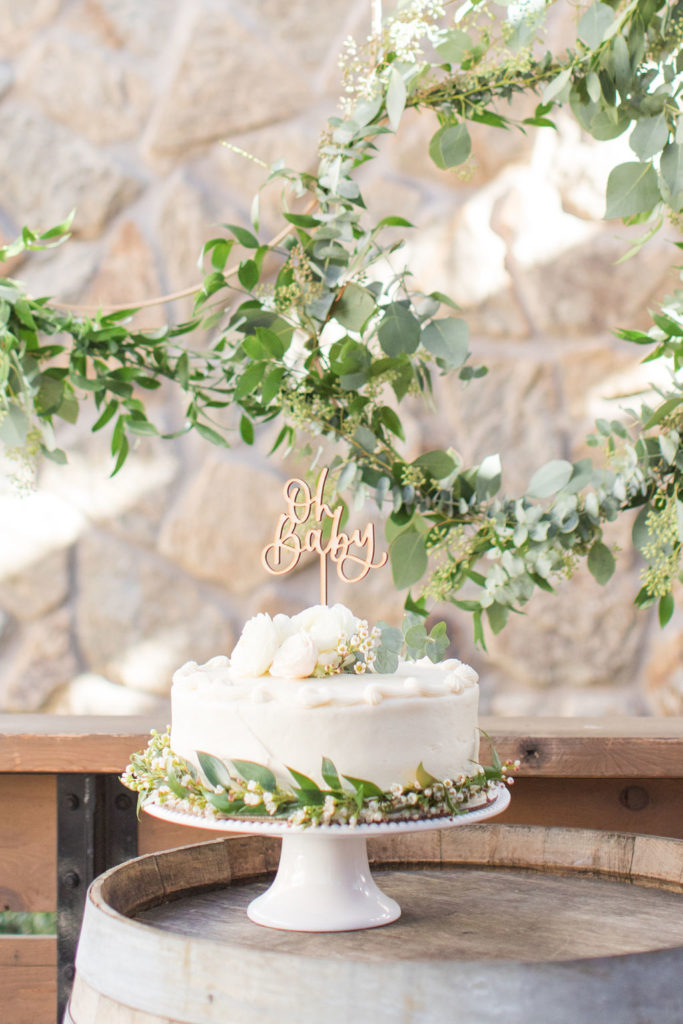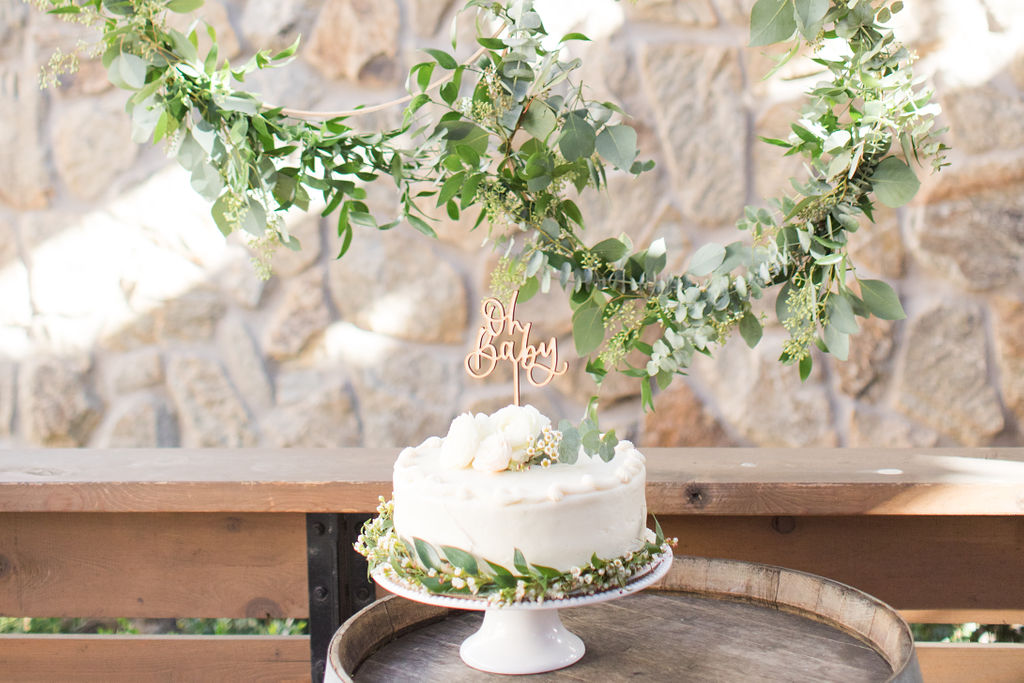 A few other cute details were this sign from Poppy Jack Shop with the cutest quote!  So perfect for someone who doesn't know the gender of their baby!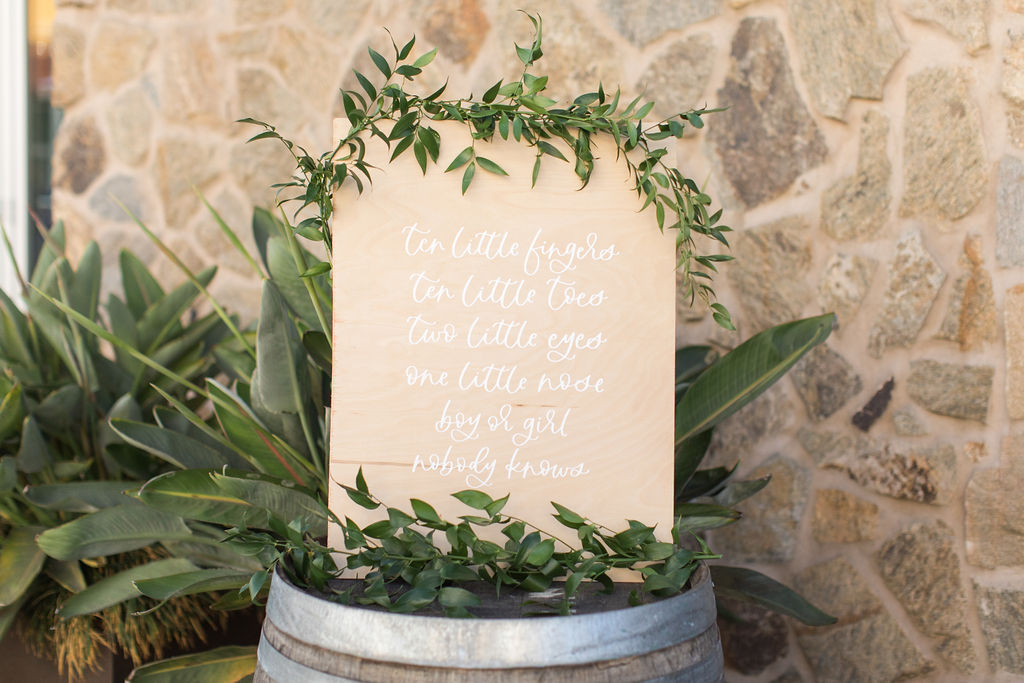 And these thank you tags that matched the invite from Minted.  My mom baked my sister's favorite Portuguese dessert for guests to take home as a treat!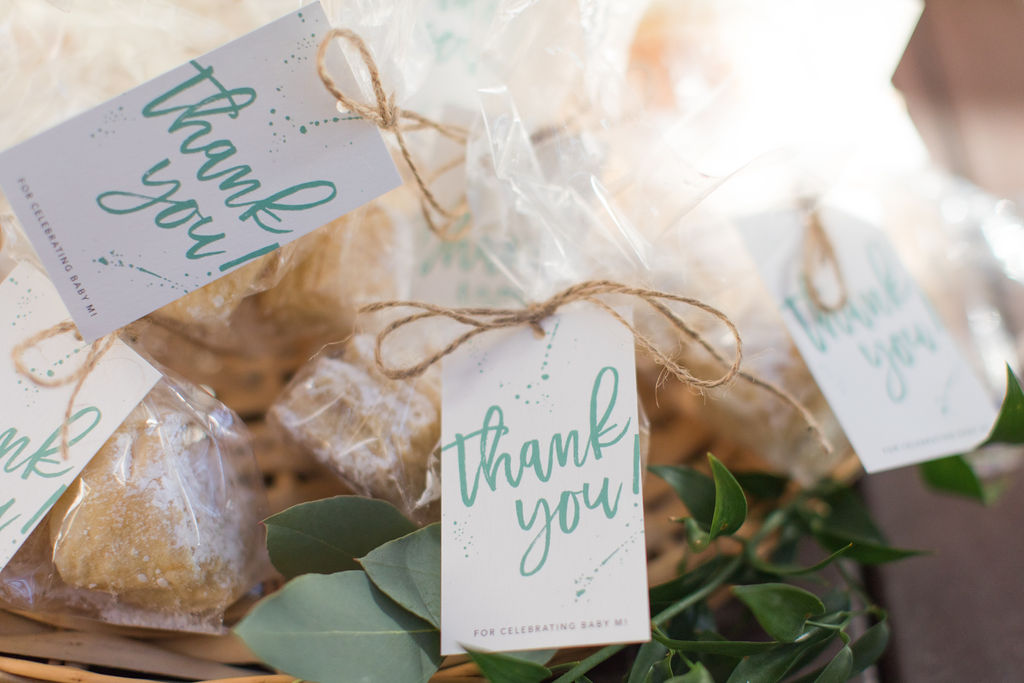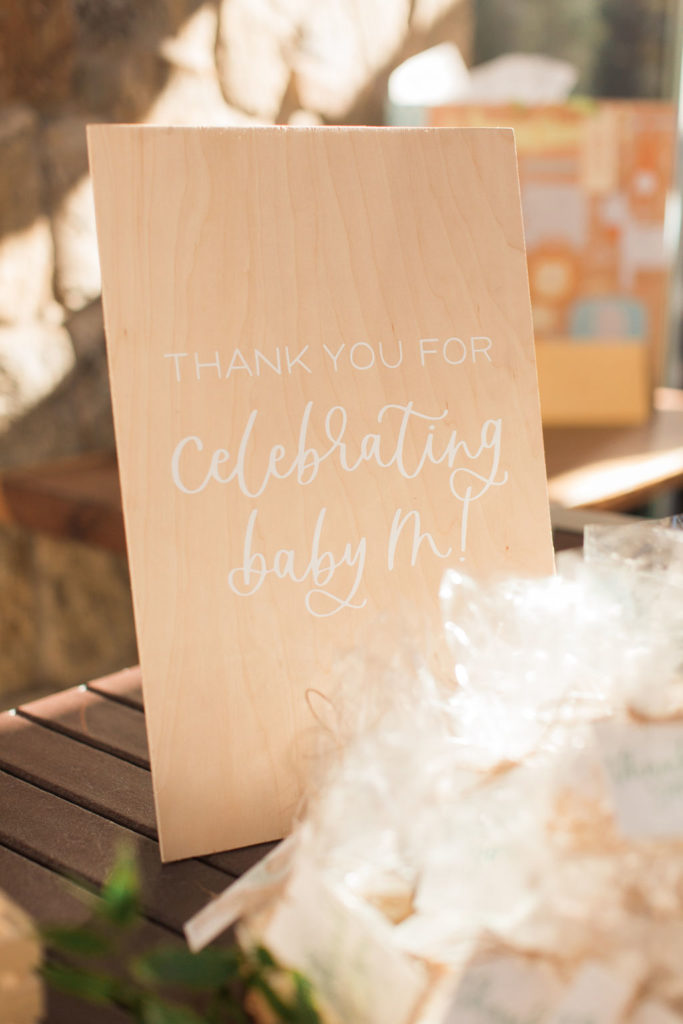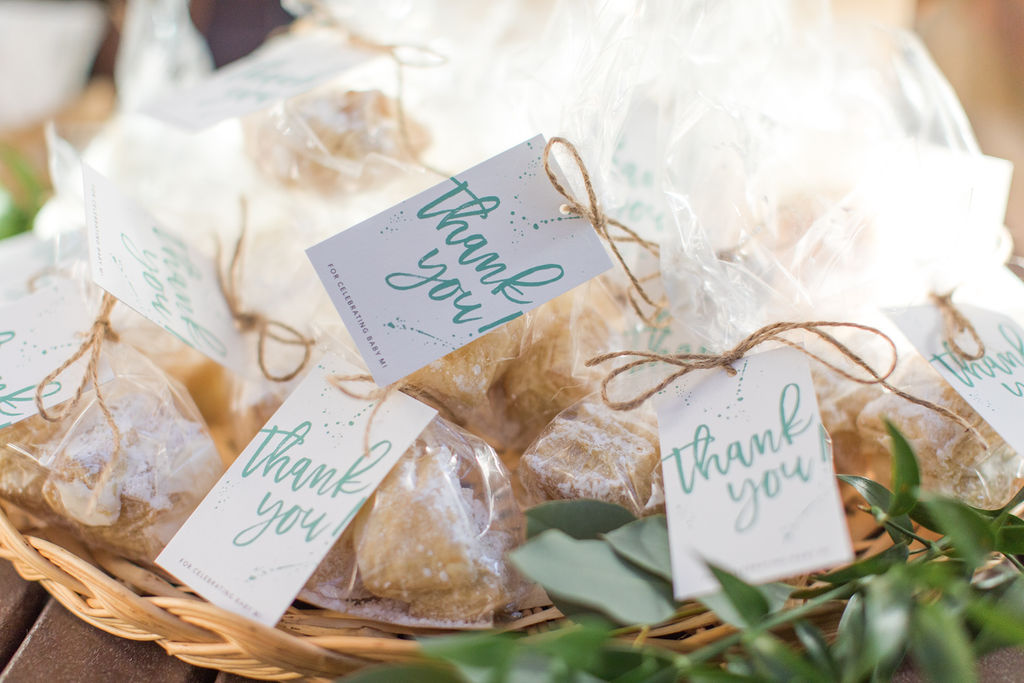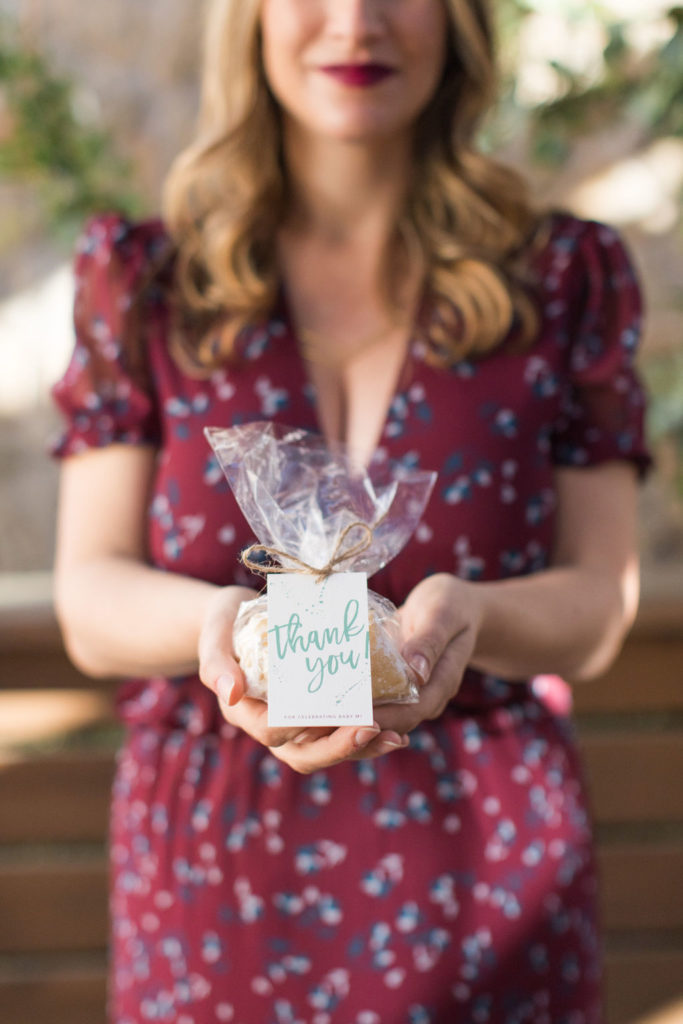 We made a play on words with bottles and popped quite a few of them that day!  It was so fun!!  I highly recommend a wine tasting baby shower, especially to those throwing it, ha!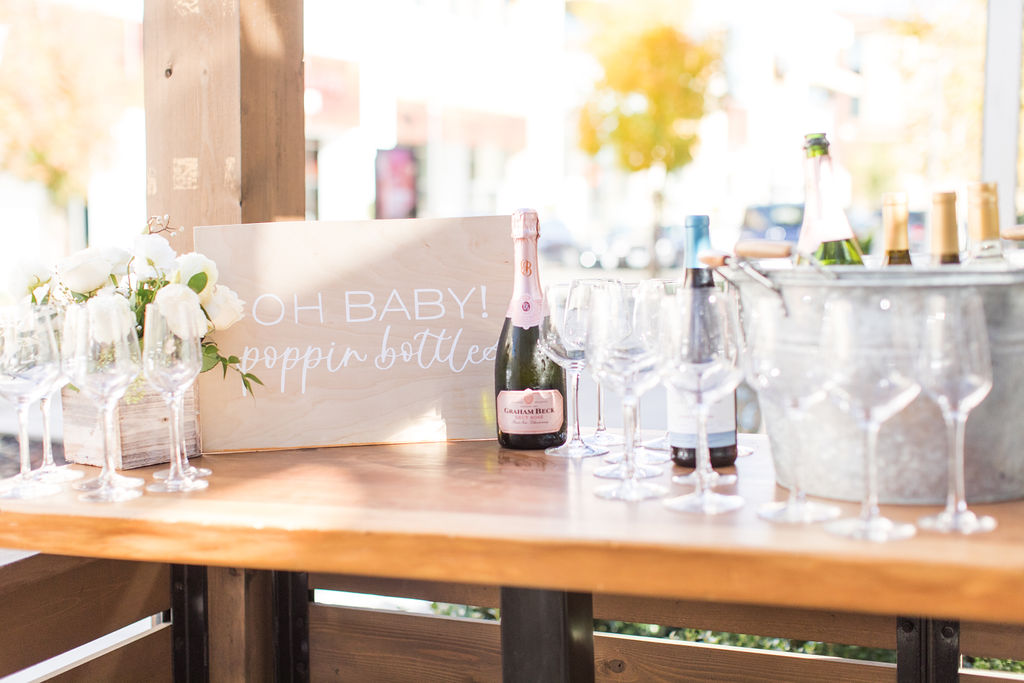 Can we talk about this food from Rootstock?!  So many delicious bites for our guests to munch on, and also so pretty to look at!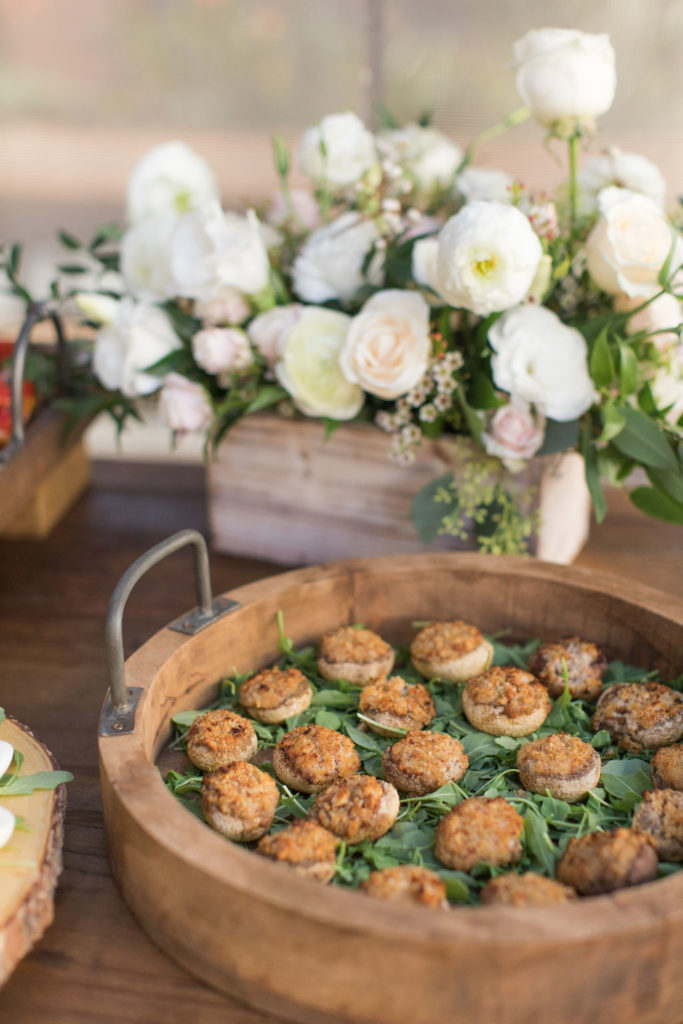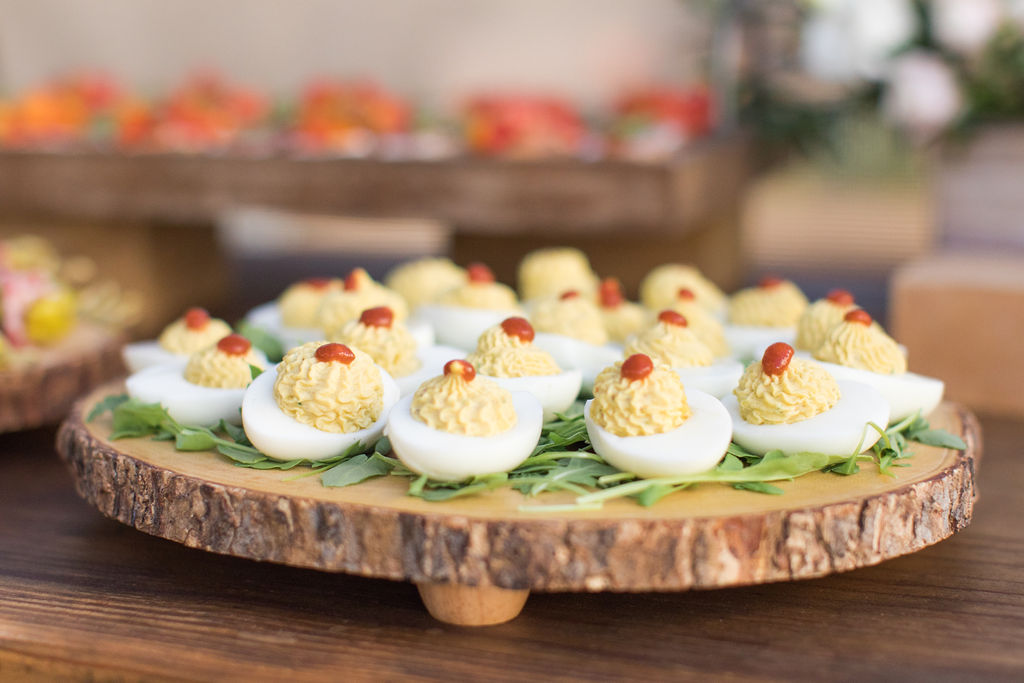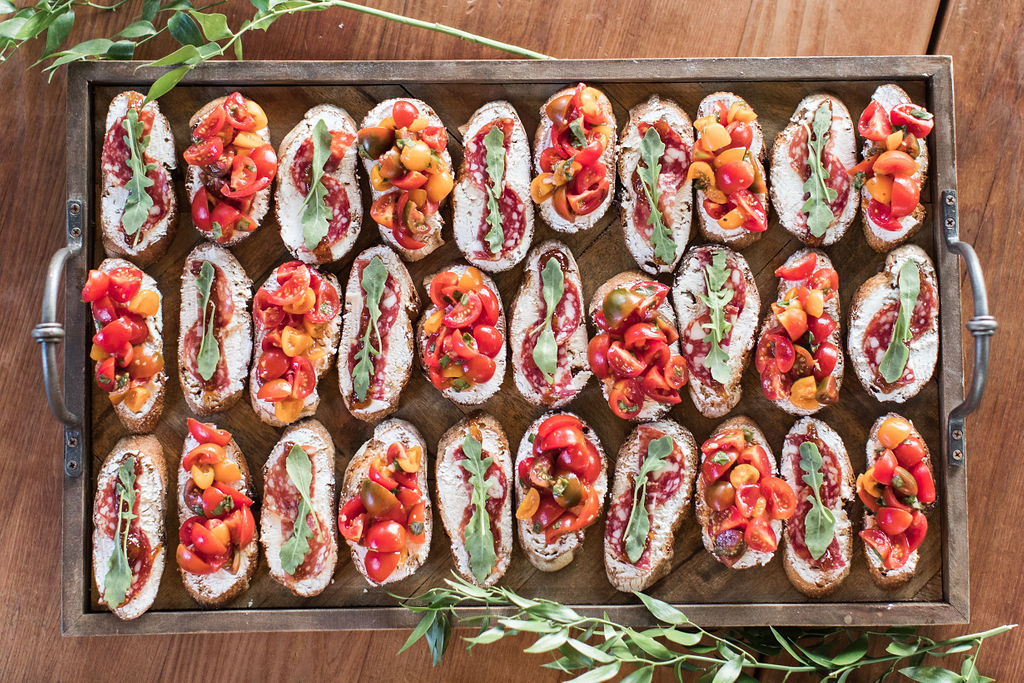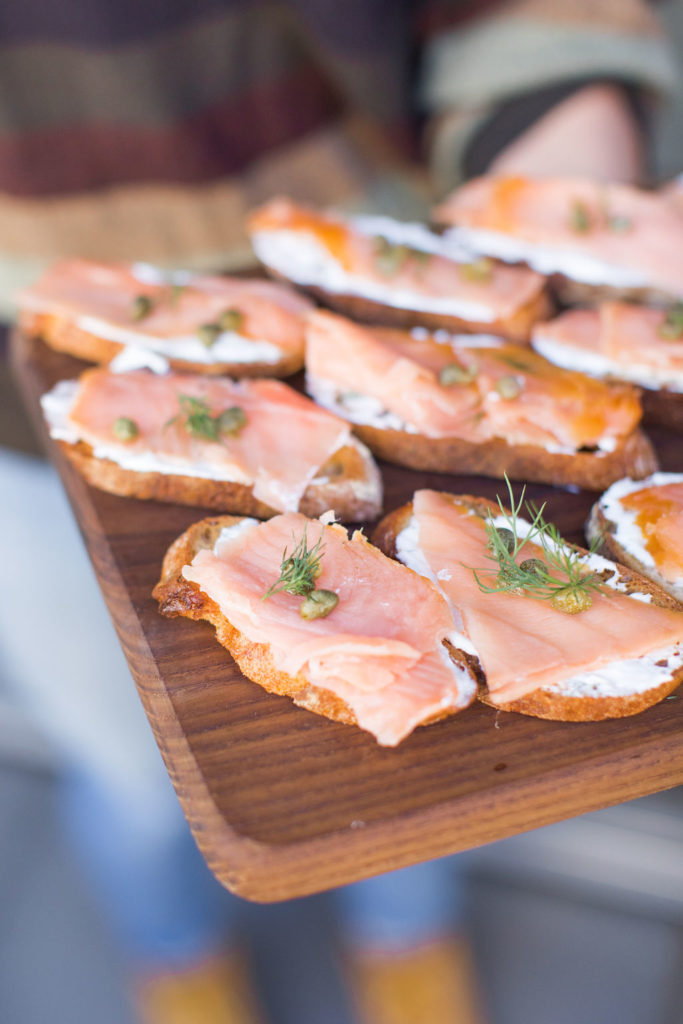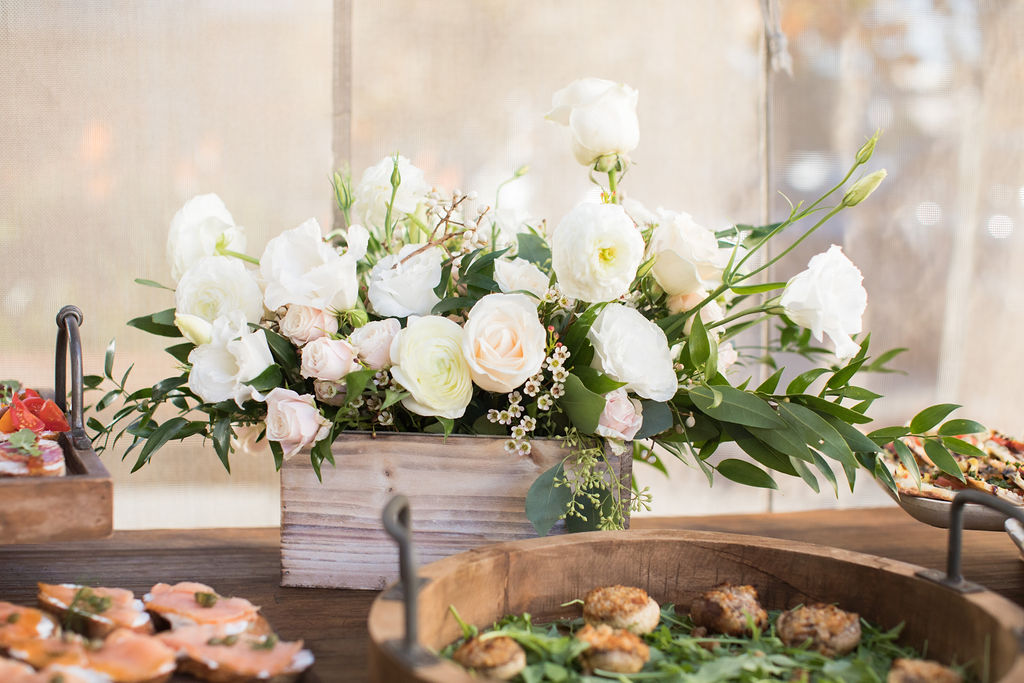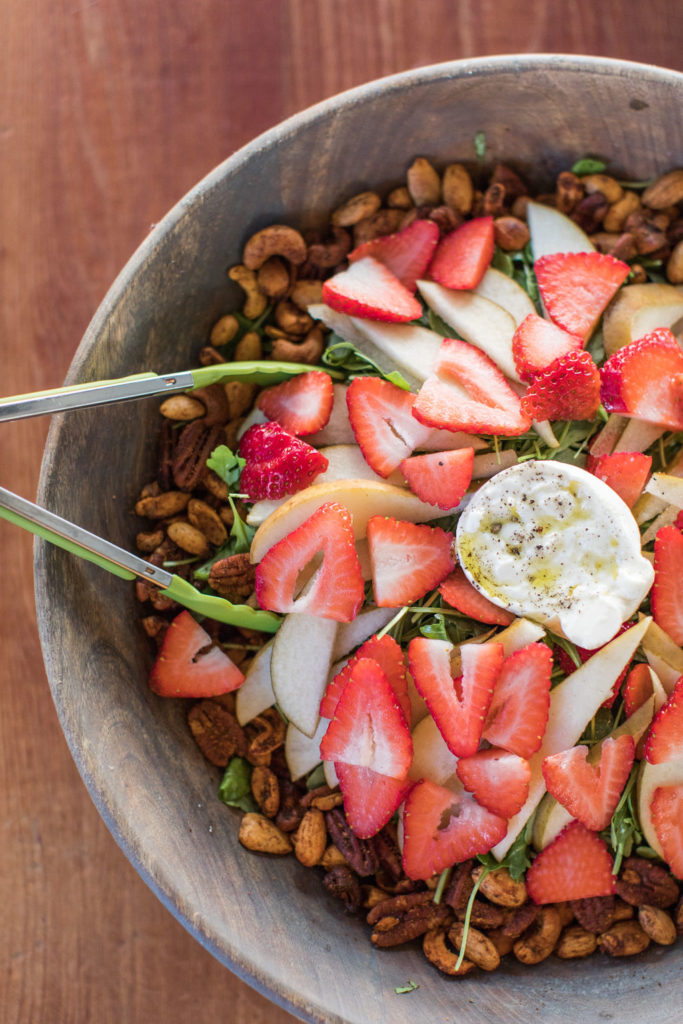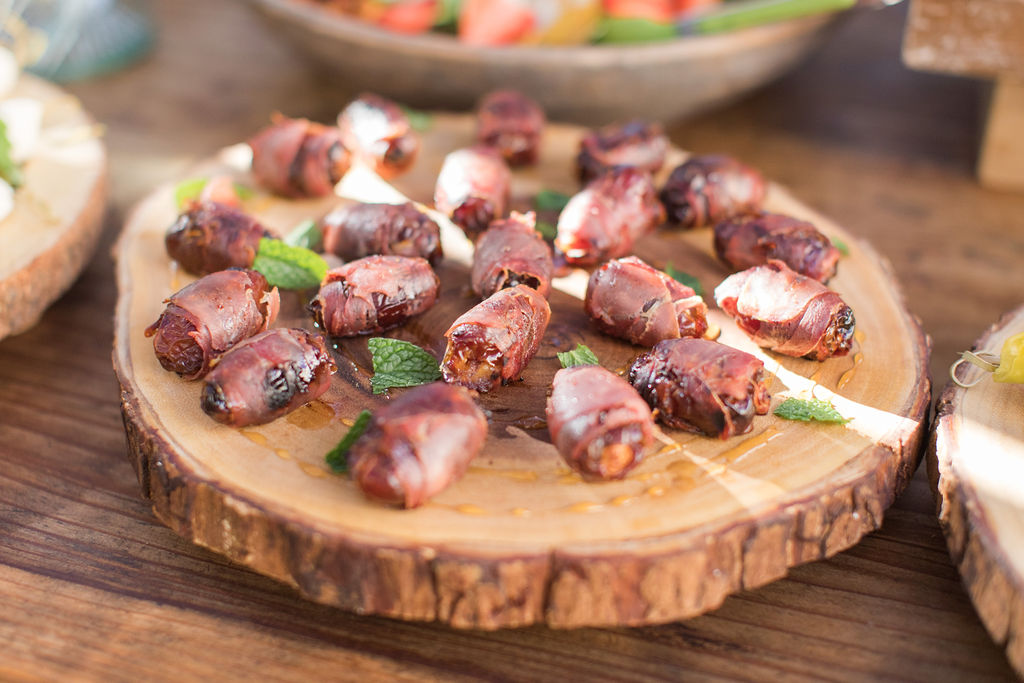 How stunning does my sister look?!  She is the prettiest pregnant person I've laid eyes on.  Love this mama to be!!!  And as you can see, I'm not the only one!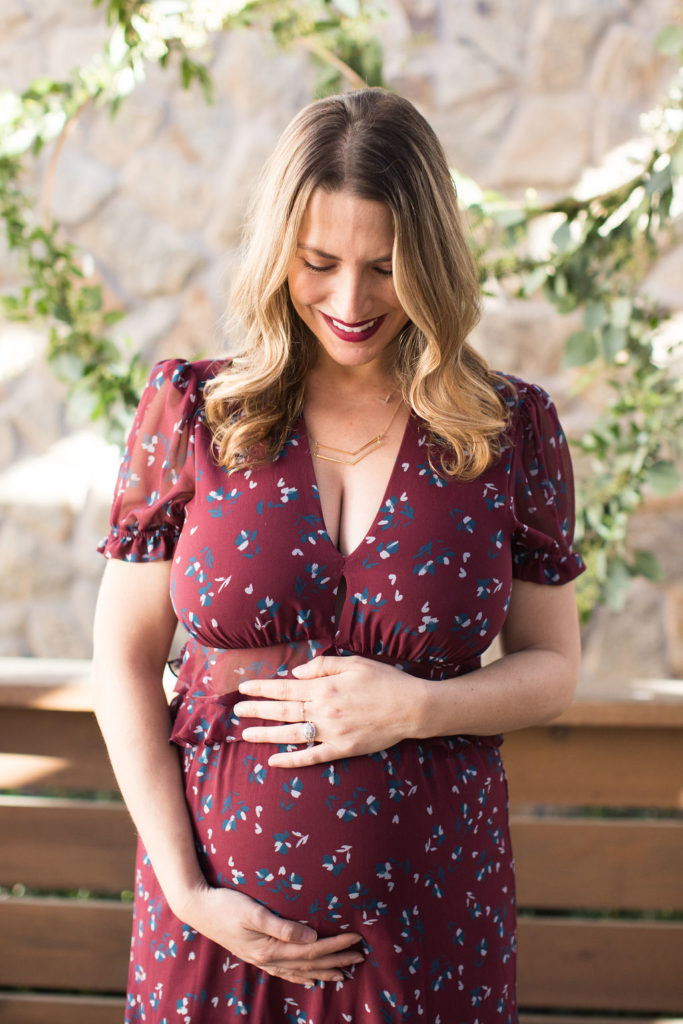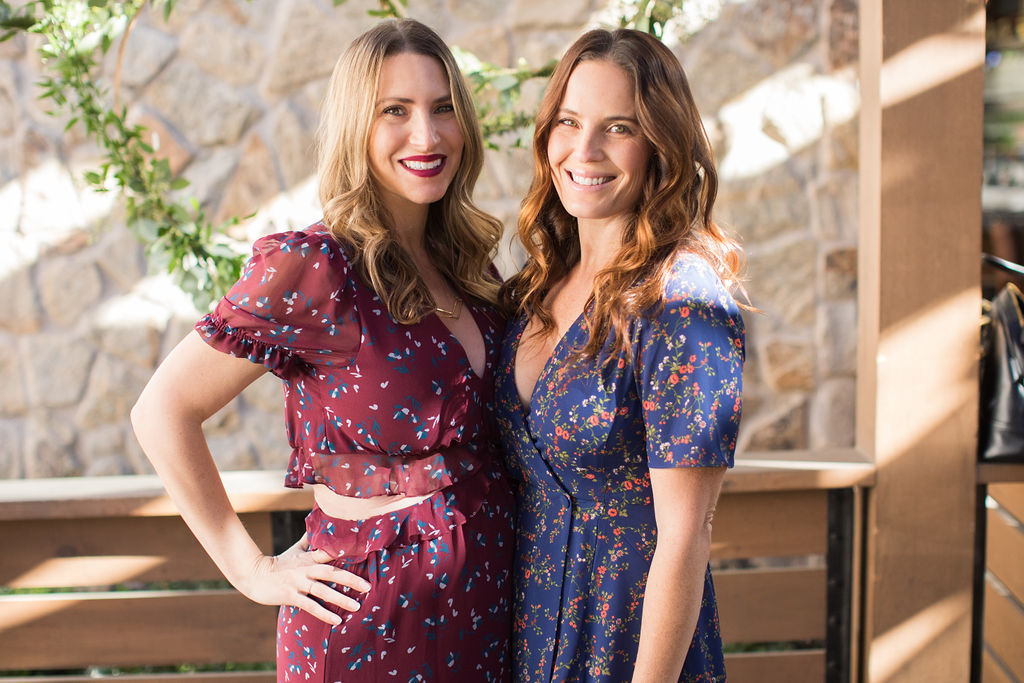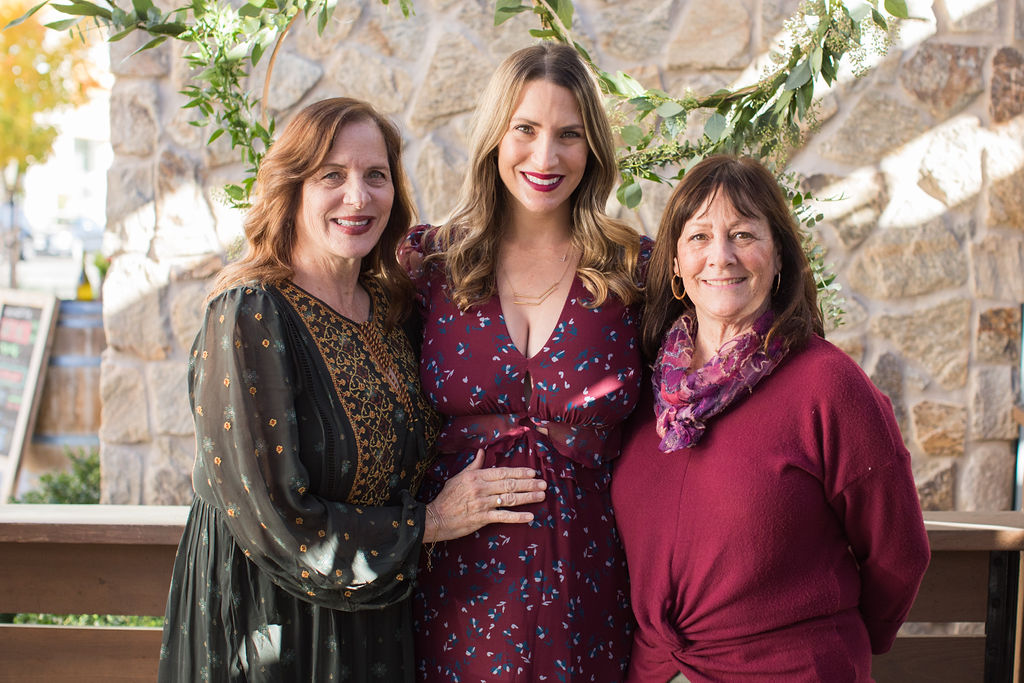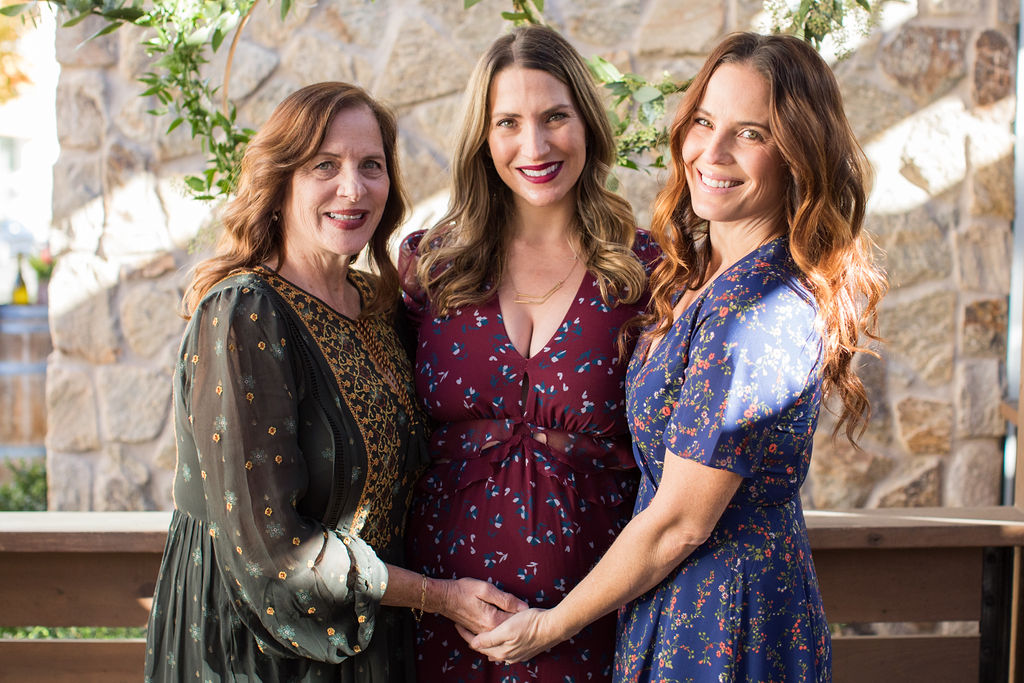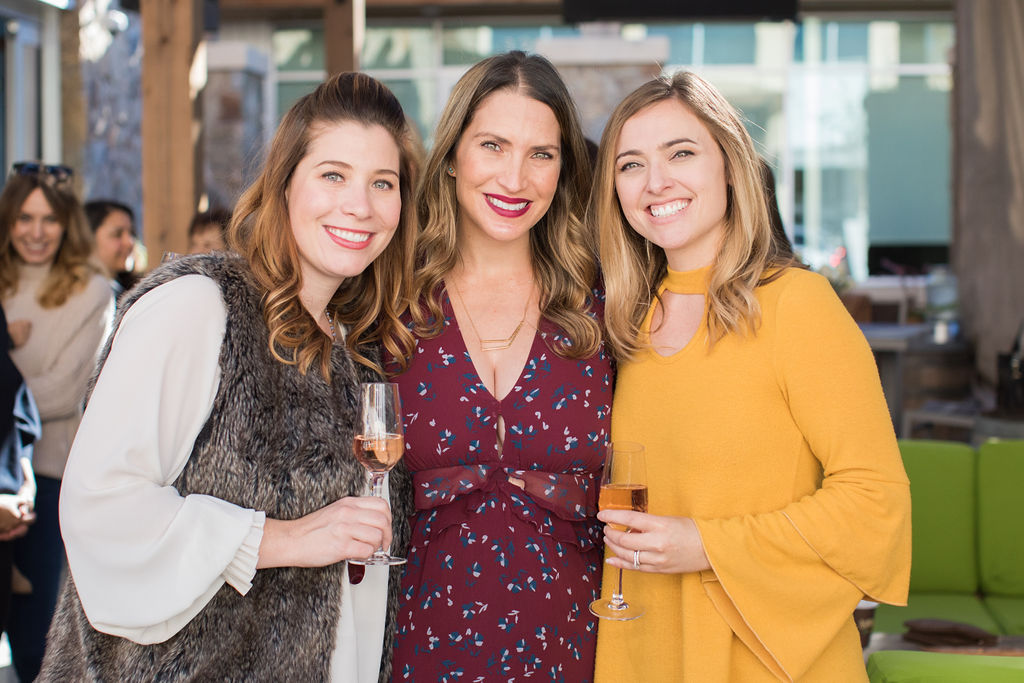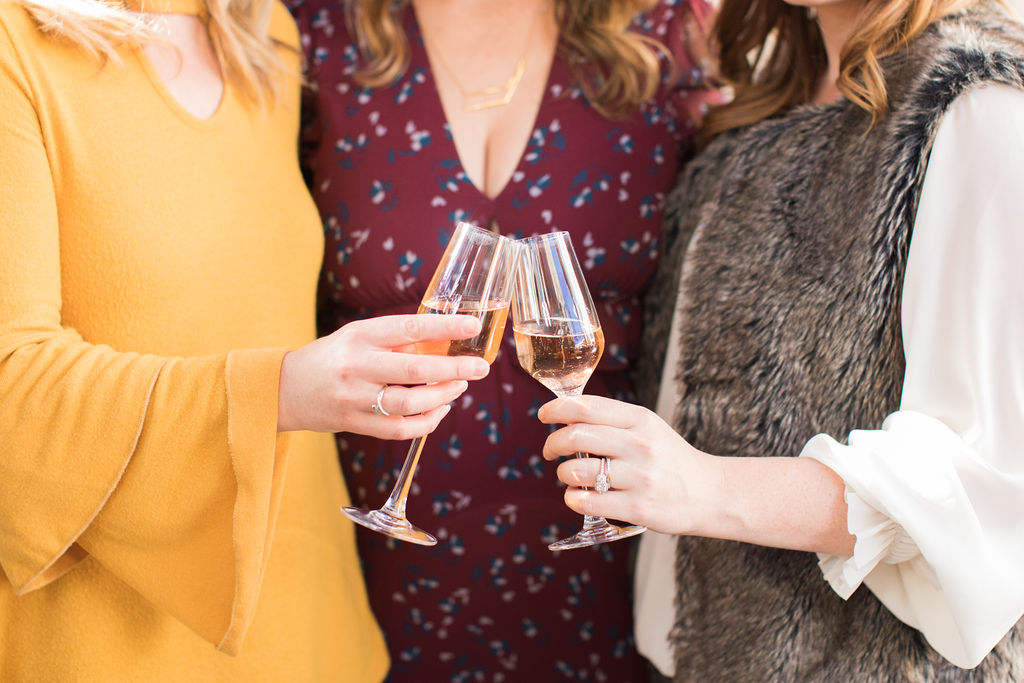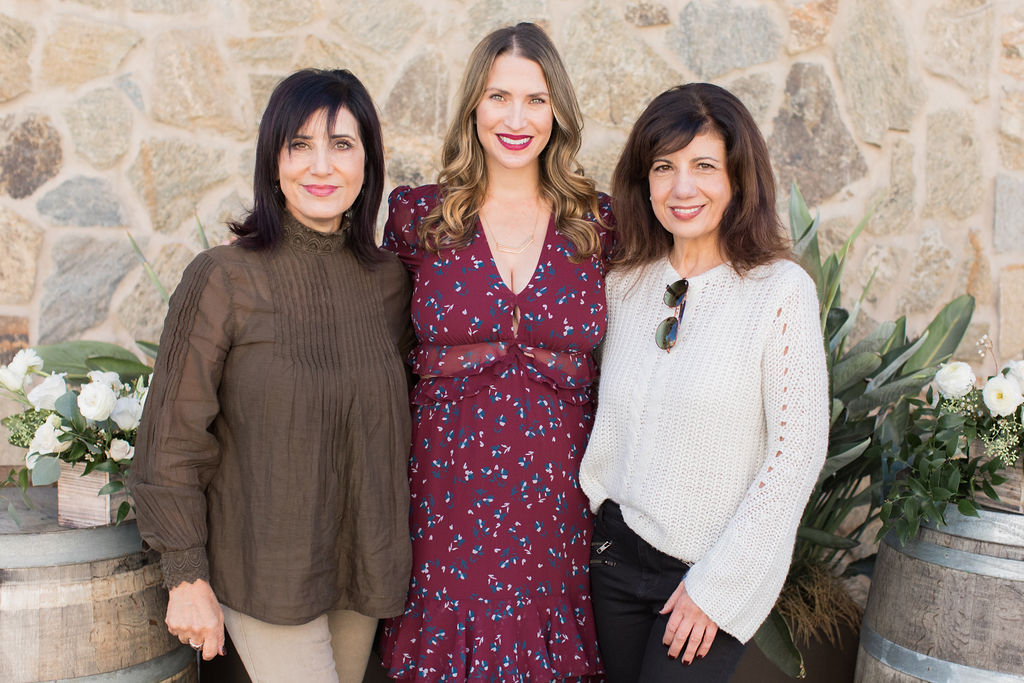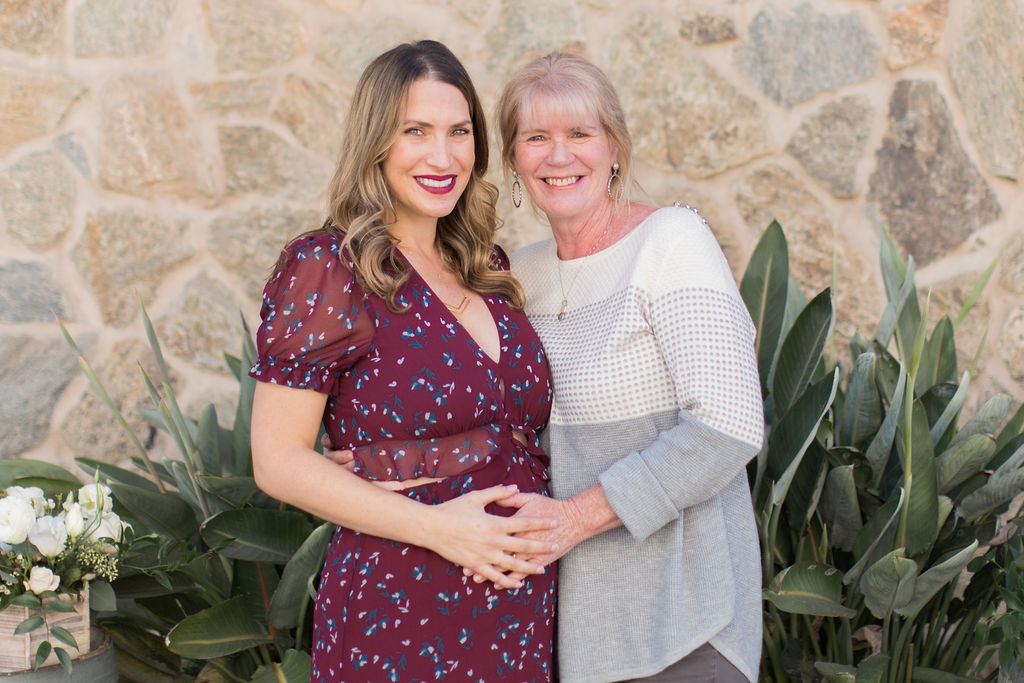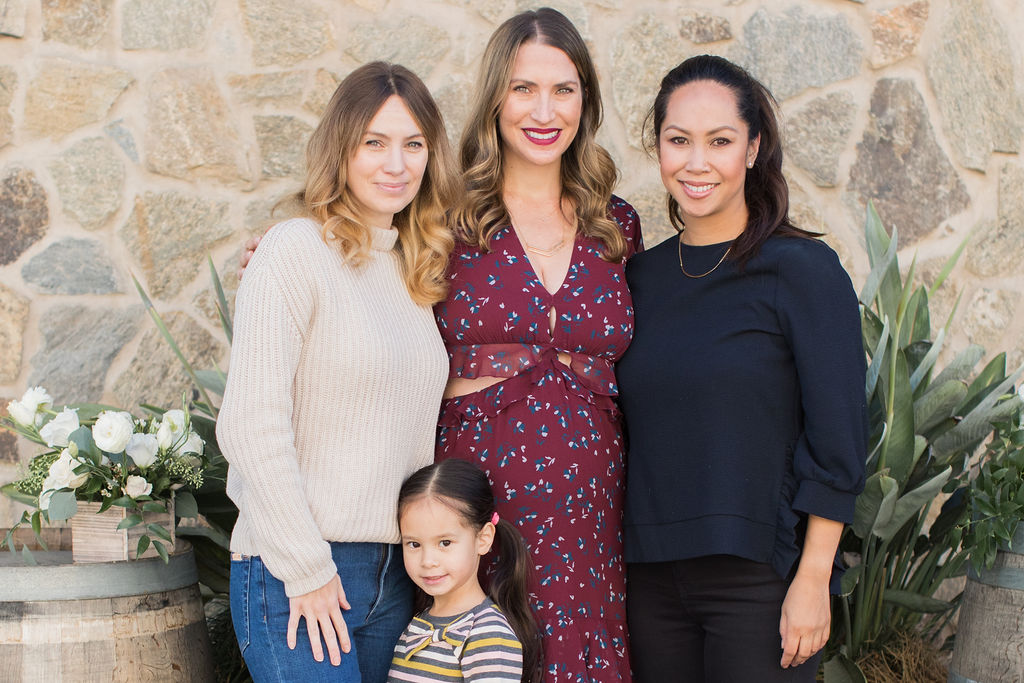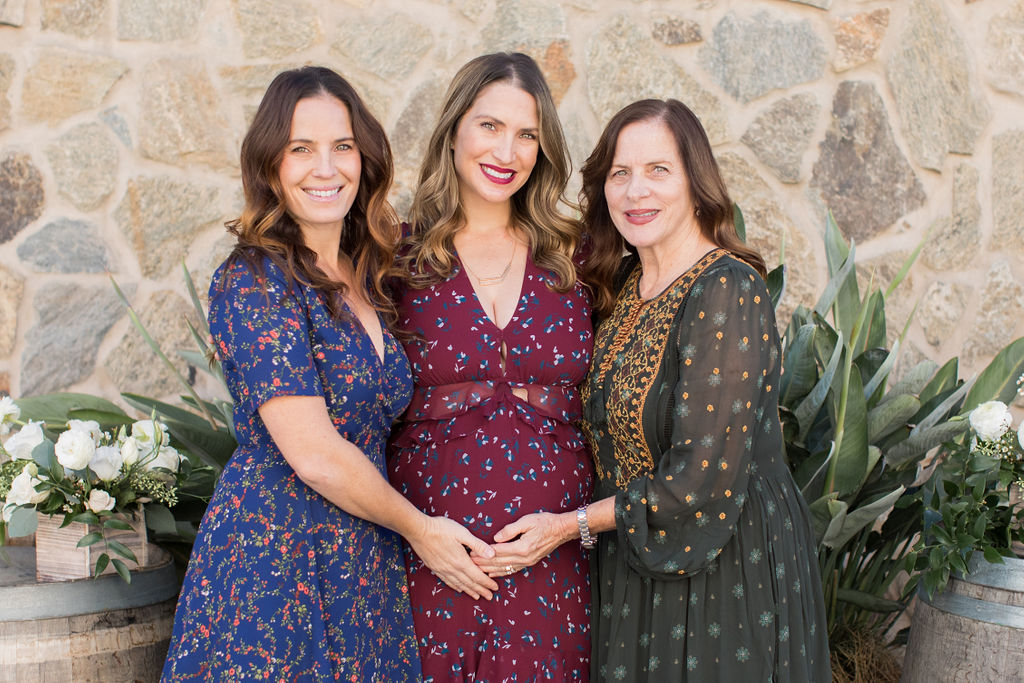 Cheers to this baby mama, and I can't wait to share her Southern California shower soon as well!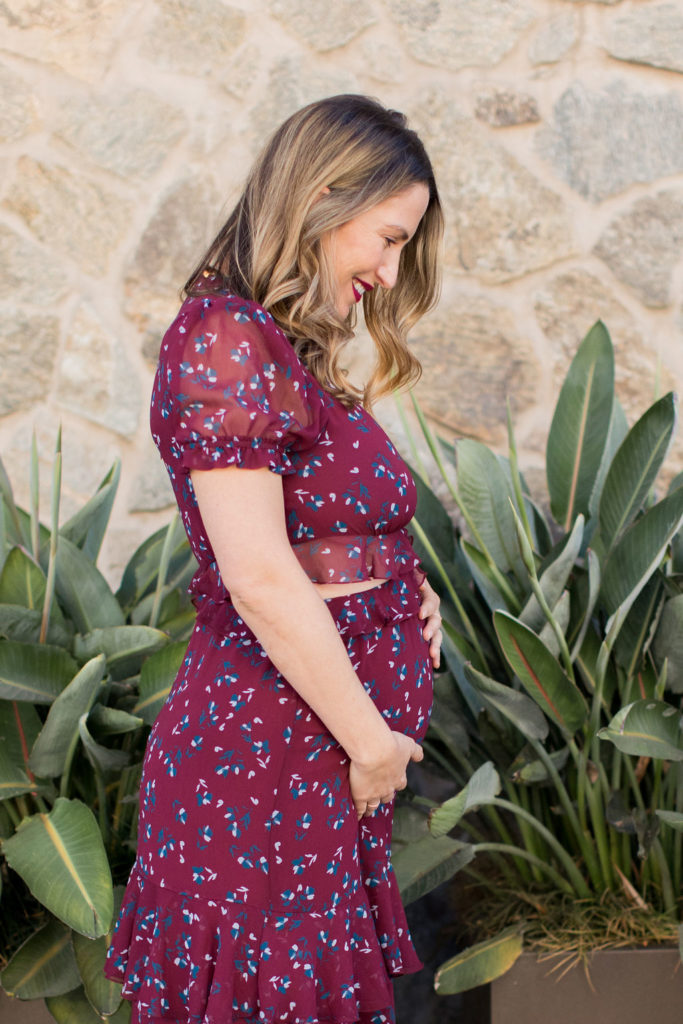 xx
Jacquelyn