We talk a lot about transitioning your wardrobe to each season, but what about your skincare? Around winter time when the crisp air has set in, and we have officially shifted from harsh summer sun exposure to the unrelenting harsh cold winds and dry air,  your skin, well… it's a little out of whack. That dewy tanned skin has turned into pale, dry and sometimes irritated that has you screaming for help! Your skin needs more TLC during the fall and winter months as the cold weather can be extremely drying. With the change of the season, comes the change of my skincare routine. I know I'm always looking for new products to add to my regimen. I have a staple of products I use regardless whatever season it may be. Then I like to incorporate masks, ampoules, serums, and mists for the season at hand. Here is my winter skincare routine, and X products that will have your face looking pretty for winter.
Photos by Dayna Studios
The most important thing I have learned about taking care of your skin is routine, routine, routine. If you don't stick with that routine, then you won't see results. By skipping a few nights of washing your face, or stop using something cause you think it doesn't work, you won't see results. If your skin reacts right away to a product then its time to choose something else.
The 1st thing I always do is drink one glass of water right when I get up. Water is crucial to have clear, healthy skin. My morning and night routine has a little bit of the K-beauty elements in it. K-Beauty is the South Korean skincare method. In a nutshell, it is a 10-step skin care regimen that includes thoroughly cleansing, exfoliating, treating, intensely hydrating, and applying SPF during the day. This regimen was inspired by women in Korea who are experts in taking care of their skin from an early age.
Abby's Winter Skincare Routine
Cleanse. Prep. Nourish. Protect.
Remove Makeup
Deep Cleanse
Tone
Treat
Moisturize
Masks
Body Care
MAKEUP REMOVER + OIL OR MILK CLEANSER
1st in my routine is removing my makeup using an oil or milk cleanser. Always remove your makeup at night! I know it can be hard when you are super tired, but you just gotta do it. You will feel so much better in the morning with a clean and pretty face!
Gentle Cleansers.
During winter, you want to be gentle on your skin. I like to use a gentle product that will dissolve the dead skin away. For winter, I like to use a milk or oil cleanser and not any foam cleansers as those can cause irritation and strip away any good oils from your pretty little face. A milk or oil cleanser will take away the dirt but is gentle on your skin.
Right now, I'm currently using Eminence Organic Skincare Rice Milk 3 in 1 Cleansing Water. I love this rice milk cause its a 3 in 1 that will remove makeup, cleanse, and tone! If I'm feeling drained, I will just use this as my nighttime cleanser. Another cleanser from Eminence that I love and use is the Eminence Organic Skincare Stone Crop Cleansing Oil. And another favorite that I also like using is the All Clean Balm, its great at removing makeup.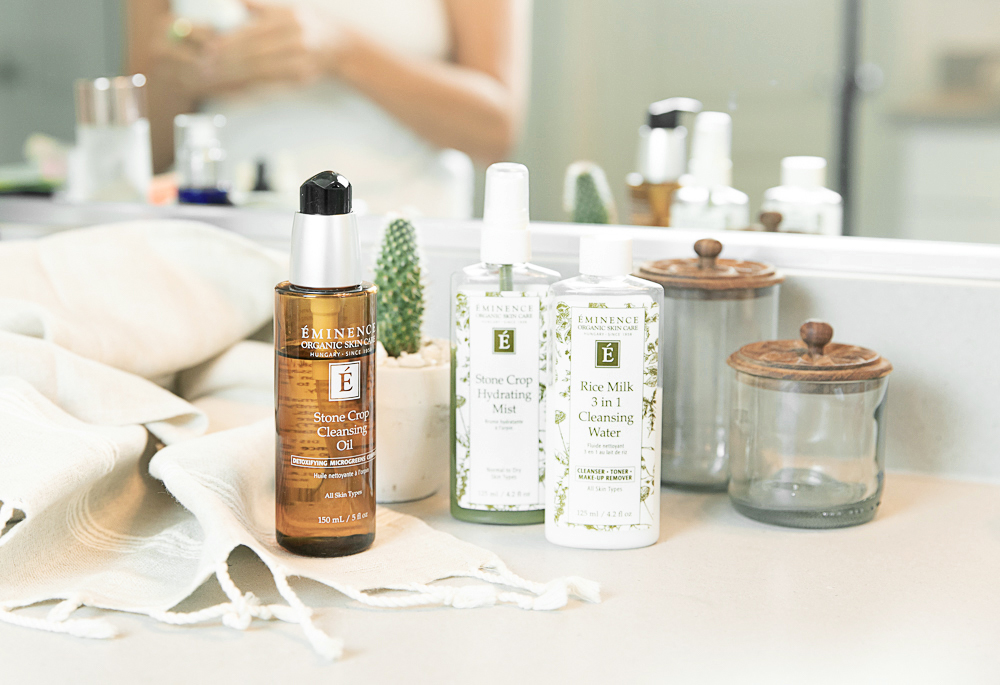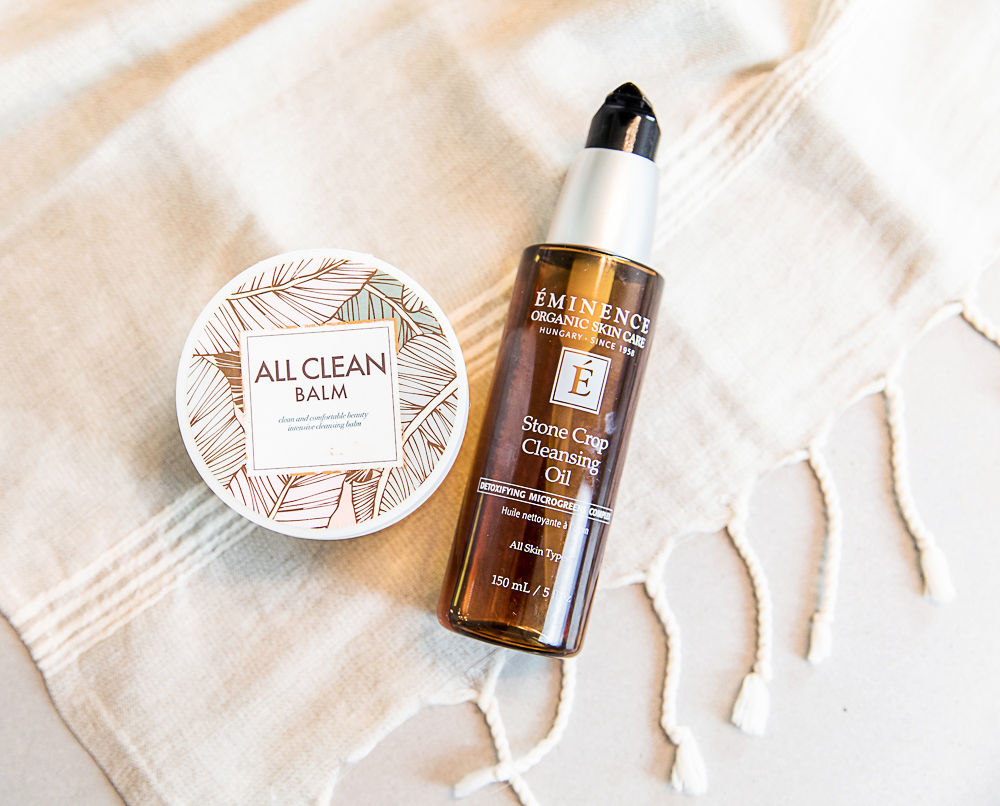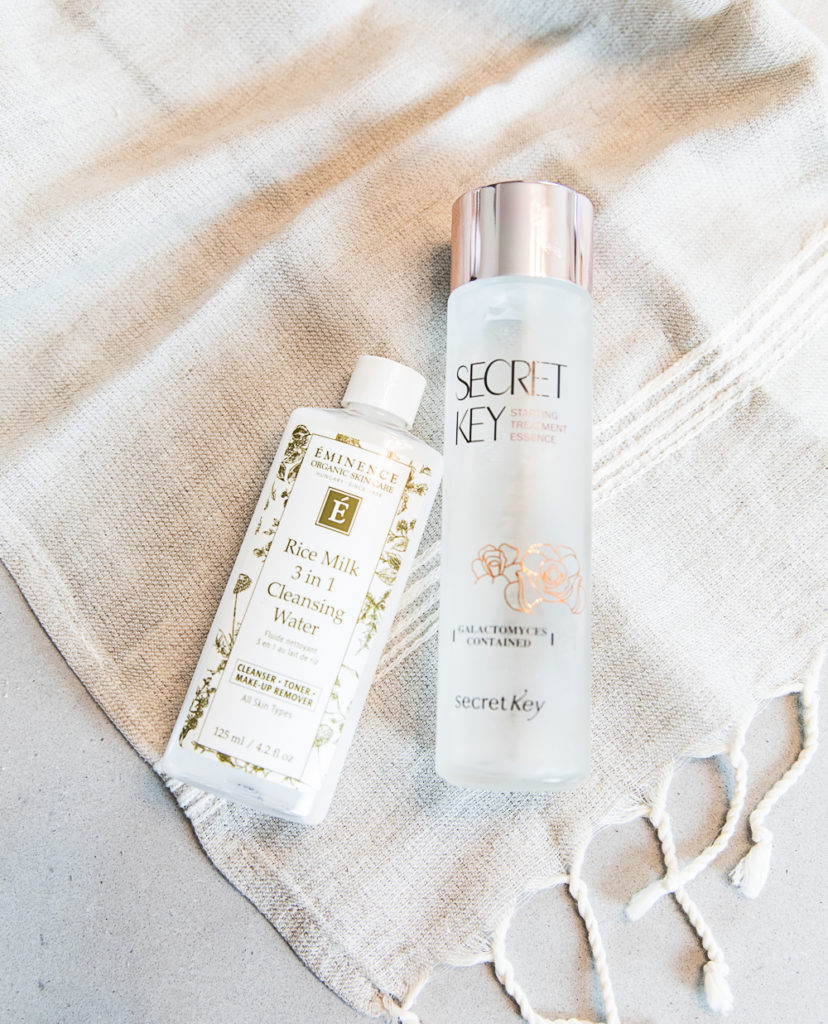 Beijos Thoughts: Buying new skincare can get pricey, that just a given. But I have to say these two Eminence products; I have had for over a year! A little goes a long way with oil and water-based cleansers. 
CLEANSE AGAIN!
WITH WATER BASED CLEANSER
At night, I double cleanse. I do this regardless of what season it is. This double cleansing is part of the K-beauty routine I was speaking of earlier. Cleansing twice is recommended by dermatologists to thoroughly eliminate the pollutants that can cause breakouts. The water-based cleaners will pick up and take away the water-based pollutants like dirt and sweat. Yuck. The oil-based cleansers won't grab those suckers! Oil-based cleansers will only draw out impurities like SPF, pollution, and sebum.
Son & Park Beauty Water is a great water-based cleanser but also can be used as a toner.
Exfoliate Regularly.
To avoid that dull winter skin look, you will need to GENTLY exfoliate on the regular, especially during the winter months. Another method is doing peels. Peels are designed to remove the dry and damaged skin from your face, which results in more hydrated and youthful looking skin! A peel might seem aggressive and crazy to do once a week, but there are a ton of gentle peels and exfoliators that are awesome. I usually do 1-2 times a week.
I'm currently using the Neogen Bio-Peel Gauze Peeling Wine. Its star ingredient, Resveratrol, comes from red wine and is naturally fermented, with naturally occurring AHAs that also help with the exfoliation process. Resveratrol is a powerful antioxidant which helps prevent free radicals from pigmenting or forming wrinkles on your skin. This is a Soko Glam favorite and one of our 2015 Soko Glam Beauty Award Winners. This wine peel left my skin feeling smoother and more clear, plus I love the sweet smell of this treatment. We all know I love my red wine. Now I can put it on my face!
TONE IT!
Next up in my routine, (I know its a long one, but worth all the time!) I use a toner. I do this both AM and PM. The toner is prepping your skin by balancing the moisture and ph levels along with removing any leftover residue from your cleansers so that your face is prepped and ready to go for all the goodness that will be coming from the serums and ampoules. I'm currently obsessing over the Herbivore Jasmine Green Tea Toner.
Side note, a super cute head scarf from the Garage Collective! I had to show you.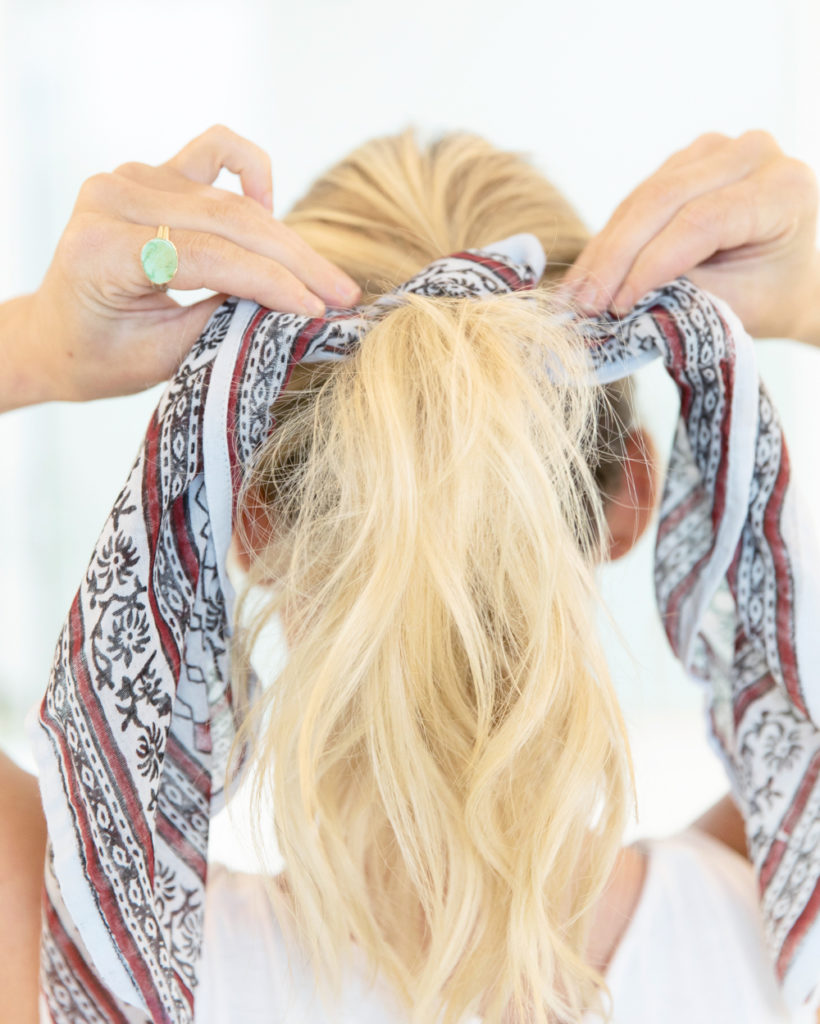 Speaking of Herbivore, they have some great hydrating kits that you can use for winter. I personally love the Coco Rose Luxe Hydration Trio and SELF LOVE Bath + Body Ritual Kit. All these ingredients are used in my beauty routine.
What the heck is an ampoule?
Ampoules are a staple in the ten-step K-Beauty skin-care routine. Ampoules are supercharged serums. They are highly concentrated potions to use as particular remedy when your skin is really in need of some extra attention. You can use ampoules for issues like hydration, breakouts, extreme dryness, uneven skin tones, anti-aging, or you can even use just once a week for an added boost. Just like serums,  there is an ampoule for every kind of skin concern. So you could only imagine some people getting a little cray cray on having multiple and numerous amounts of different kinds of ampoules. But its best to stick to a couple or even one like me.
One of the ampoules that I use regardless of the season is Missha Snail Ampoule. Yes, you heard me right, snail.
Another ampoule that I will use a couple of times a week but only at night is the Missha Time Revolution Night Repair. This product is amazing at giving skin that radiant effect, which we all want during winter! The key ingredient in this bad boy is called Bifida Ferment, which is a fermented yeast that works wonders on fine lines and wrinkles and helps reduce aging. Do you want youthful looking skin? This is the guy to get!
Masks
Now there are so many masks out there for any type of reason; it's just well overwhelming. I have a drawer of sheet mask, gel masks, overnight sleep masks in one of my bathroom drawers. But there are a couple that I love so much! My favorite is the Super Aqua Cell Renew Snail Sleeping Mask.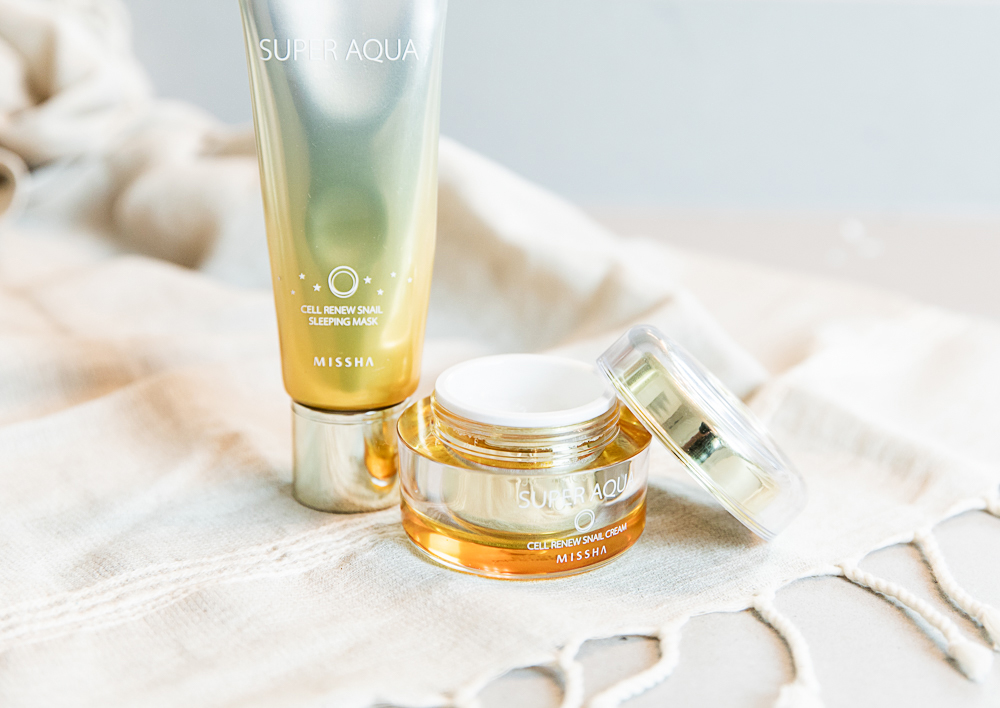 Nourishing Serums
Serums are a personal choice after all everyone has different skin issues they want to solve. For the winter, I like to still keep that summer glow, so I'm currently using the Herbivore Prism and my glow drops. Now, these glow drops were an investment! So I only use these when I'm going somewhere or once a week. I sometimes like to apply a small drop after doing my makeup to my cheeks for that extra "glow." This is where I use my Herbivore rose quartz facial roller.
The rose quartz roller can help to:
+ Improve elasticity of the skin
+ Reduce the appearance of puffiness and fine lines
+ Ease facial muscle tension
I'm obsessed with mists! They instantly hydrate your face. I might be a little addicted to them! I always have one in my purse, in the kitchen, pretty much everywhere. I use the Herbivore Rose Hibiscus Hydrating Mist all the time!
Lip + Eye Care
We love Patchology Eye Masks over here on the Beijos blog! These eye gels are a must have for me! I use them all the time! My favorites to use is the Restoring Night Eye Gels and the Rejuvenating Eye Gels, and their new Illuminating Eye Gels.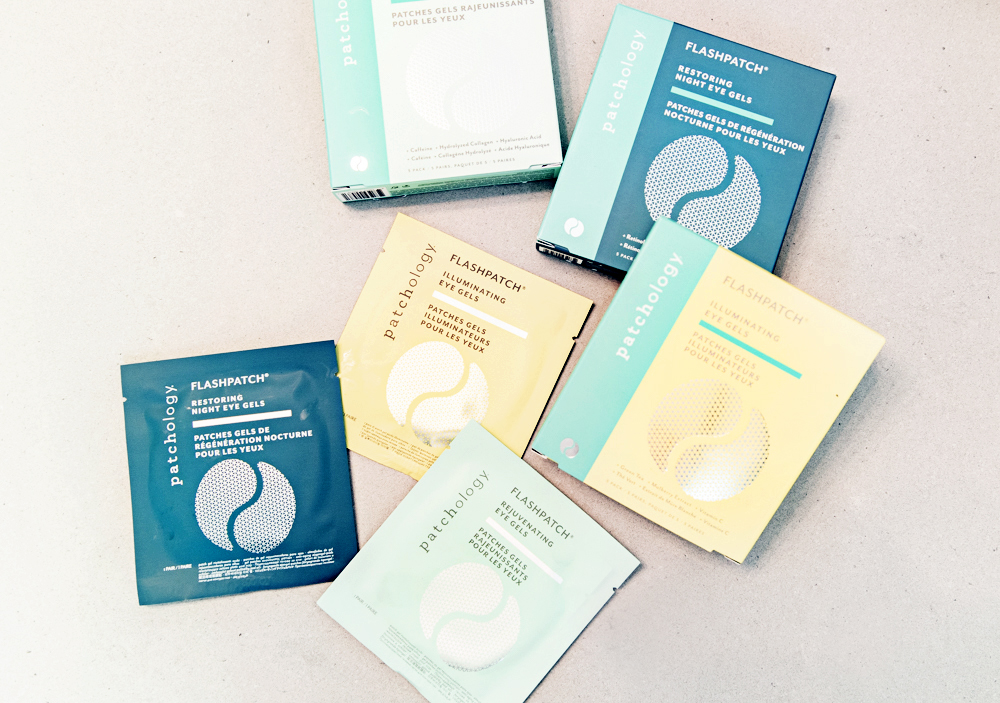 Winter months can be brutal on your lips. Mine get chapped when I don't drink enough water, and I rely on Herbivore rose lip balm to bring my lips back to life!
Moisturizer! Moisturizer! Moisturizer! 
It's pretty simple. Moisturize! Especially during the winter. My mother in law introduced me to D.Medicine Women. I have been using her products for over five years. I use the Naturally Spot LESS anti-aging moisturizer and the Hawaiian Dreams Ageless.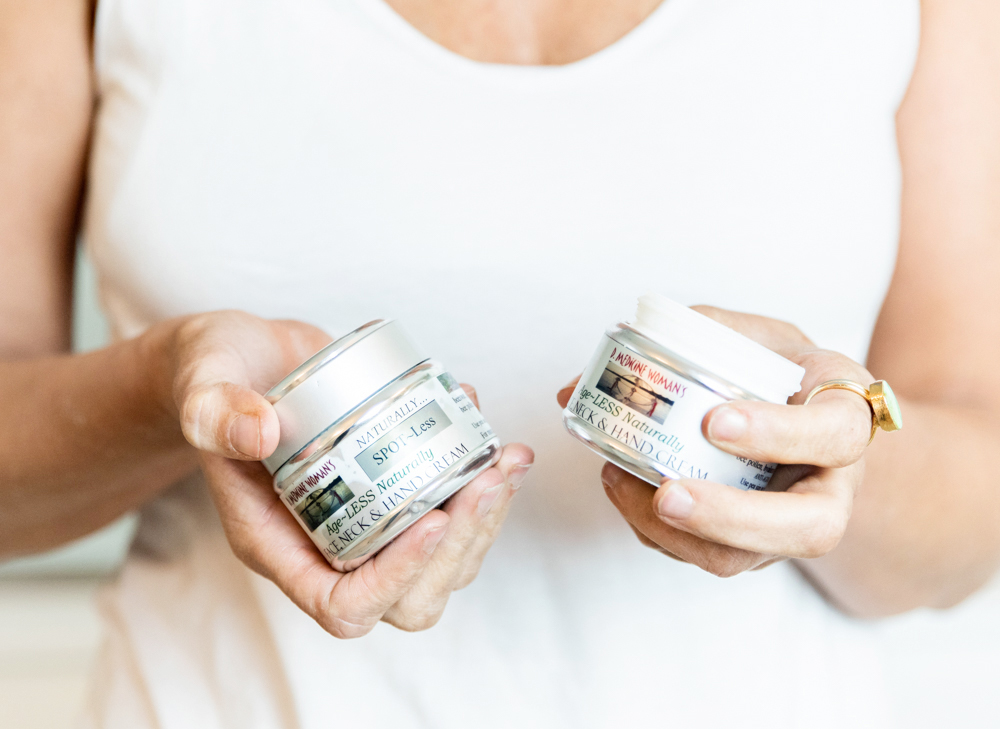 Don't forget the Bod
Your body shouldn't be ignored during the winter months either! It is so easy to forget about the body. Its covered up during winter, so your not reminded of how dry your skin can be. Every morning, I dry brush my body. There are many benefits from dry brushing. It's exactly what it sounds like. Brushing your dry body with a brush in a particular motion before you shower. This is the brush I use, buy it here. Here are some of the benefits: cleans the lymphatic system, removes dead skin layers, strengthens the immune system, and stimulates the hormone and oil glands, thus helping all of the body systems perform at peak efficiency. I like to do it in the morning as it has energizing qualities.
Currently, right now, I'm loving the Herbivore Body Polish. It leaves your skin so smooth! This may not be a skin care beauty treatment or product, but I had to share cause I love it so much! Razors are those type of things that I always forget to buy, especially during winter. Billie makes these cool razors that are made for women and are Made with natural ingredients. No parabens or sulfates. No synthetic fragrance and never tested on animals. The Starter Kit consists of a Billie handle (you get to choose from some cool colors), the mag(net)ic holder and two 5-blade razor cartridges for $9. nine bucks!! Ongoing, they will deliver four replacement blade cartridges to your door for $9 (at a frequency of your choice), so you never run out of supplies. Pretty fun!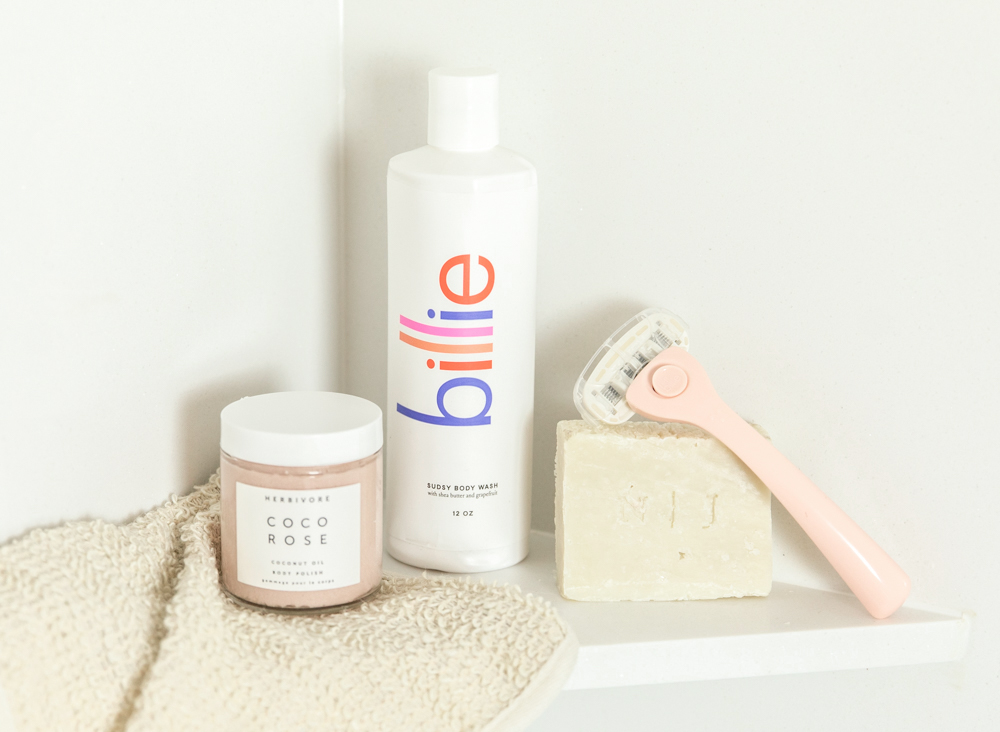 Lastly, bath time! I like to multi-task when I get a little me time. Herbivore for the win on bath soaks with their coconut milk bath soak.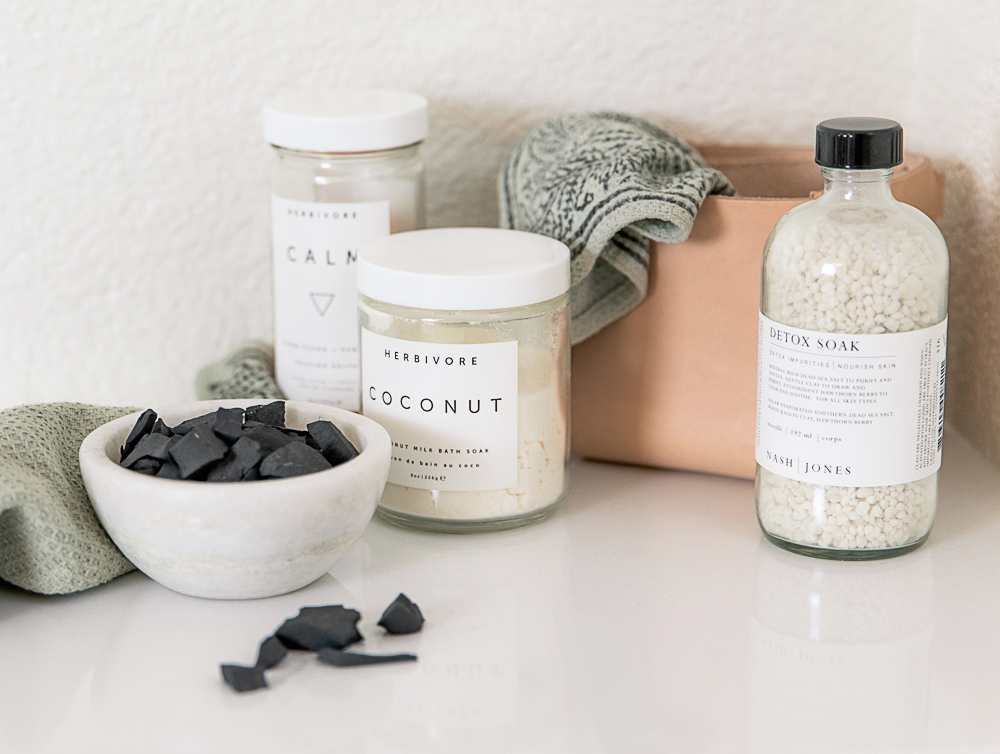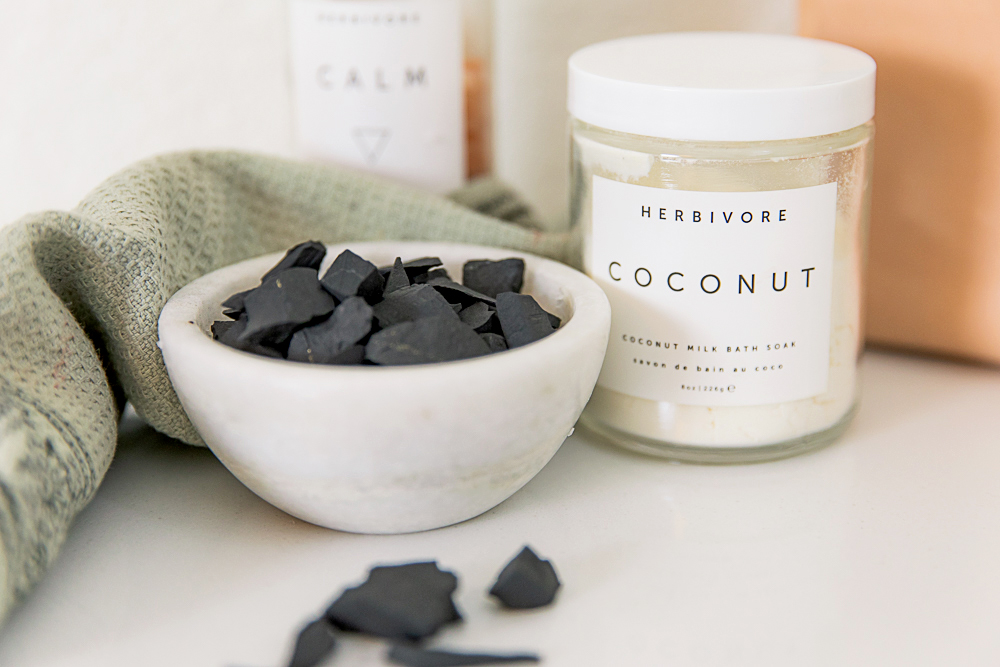 A LOT of information, I know! But I had to share all my favorites. Maybe this will help you get your winter skincare routine started!
BEIJOS BEAUTY BAR

xx
Abby