Going back to our Spring cleaning posts, today I'm sharing my new bestie, the Nugeni STEVA+! When we moved last May I got rid of my large and in charge vacuum. Since then I haven't purchased a new one, is that embarrassing? We have my other besties, our cleaning ladies, come every other week. Indeed, I'm pretty lucky for that! (Shout out to Maria Elena and Sugey!!!)
So in between said cleanings, you'll find me sweeping and swiffering like there's no tomorrow. I have two boys who love to get dirty, and meanwhile get my house dirty. Then of course there's our black lab Dolly, who sheds like a mo fo. And lastly, my husband… Well we all know how husbands are! Needless to say, my house gets messy quick! That blissful feeling I have after the cleaning ladies leave lasts for about 15 minutes.
Then this long and lean fella walked into my life, and I never looked back… Keep reading to hear why I love him, and also how you can WIN ONE of your own!!!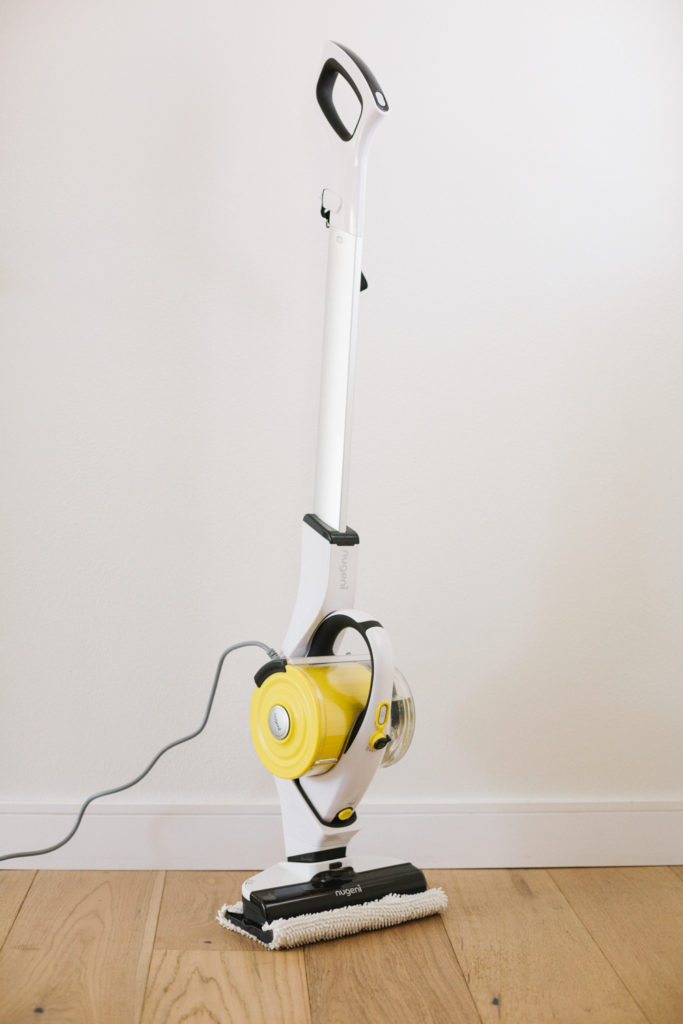 Let me tell you why this guy is such magic… Not only does it serve as a vacuum but it is also a steamer! I know that sounds weird, you steam clean your floor?! But it's the best thing ever for hard wood!! It's incredibly easy to use, all it takes is water. So there are no more sprays or toxic chemicals flying around your house. I literally walk around my house looking for spots to clean because it's so fun… Even more fun with a glass of wine, but what isn't?!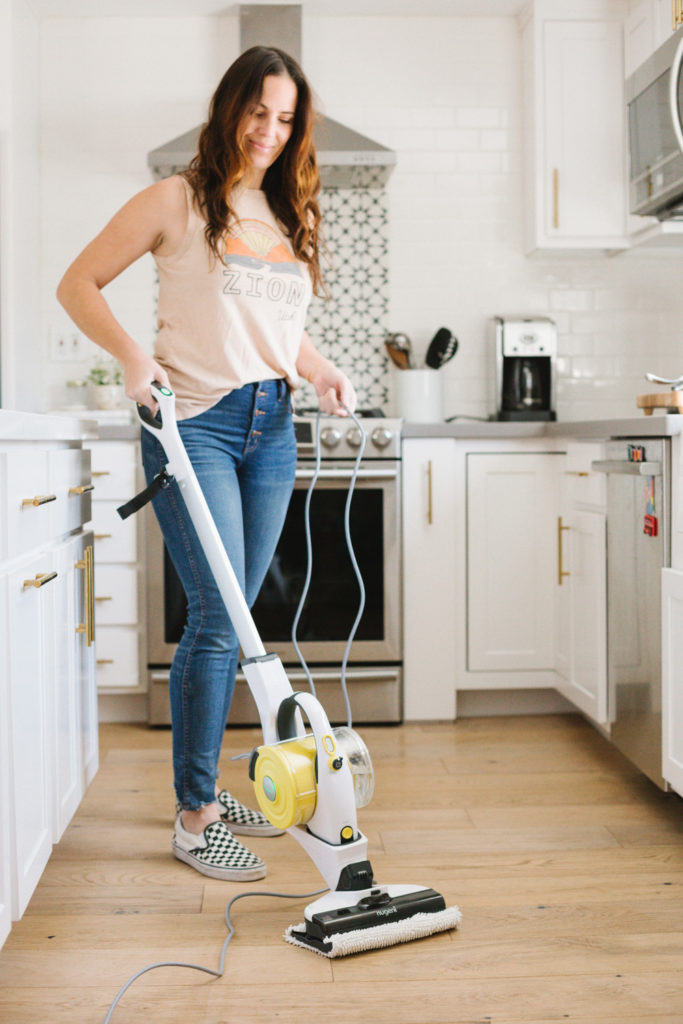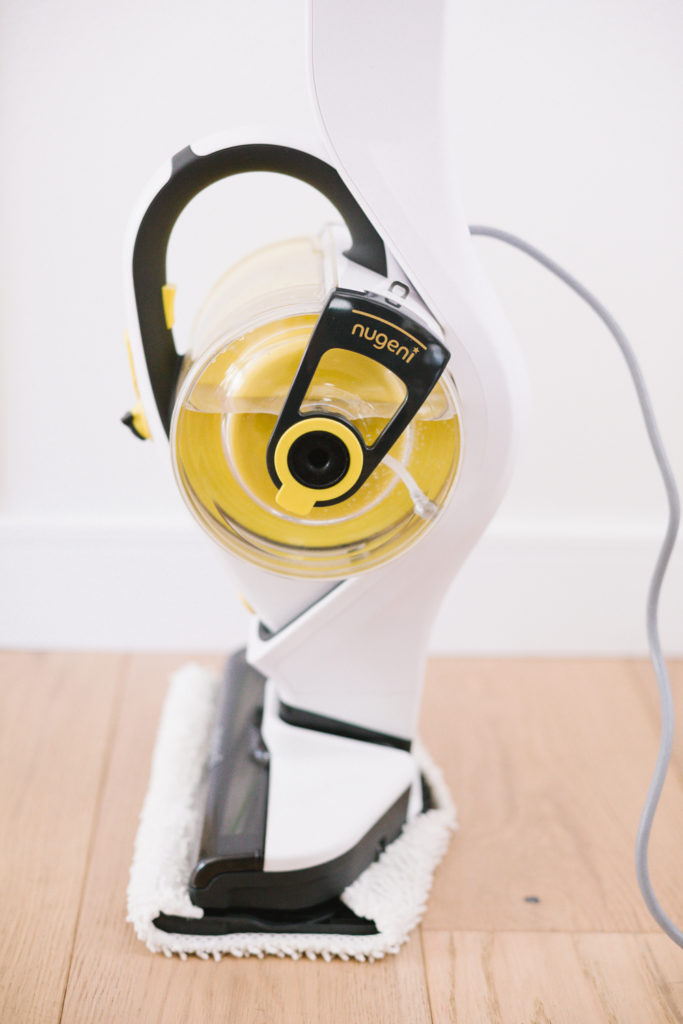 Here's a bit more about why the Nugeni STEVA+ is so great…
The Nugeni STEVA+ is an interchangeable cleaning appliance that functions as a cordless high efficiency vacuum or a powerful steam cleaner. Both the handheld steamer and the handheld vacuum simply snap into the universal mop stock, creating an upright cordless vacuum or an upright steam mop in seconds.
The interchangeability allows for complete cleaning freedom for almost every room and surface in one's home. Replaces most all of other cleaning appliances with one versatile unit – save your time, you money, your space … and your sanity!
Here's a little glimpse of a day in the life… Cute dog, cute dog sheds, I vacuum… Pretty exciting stuff over here!!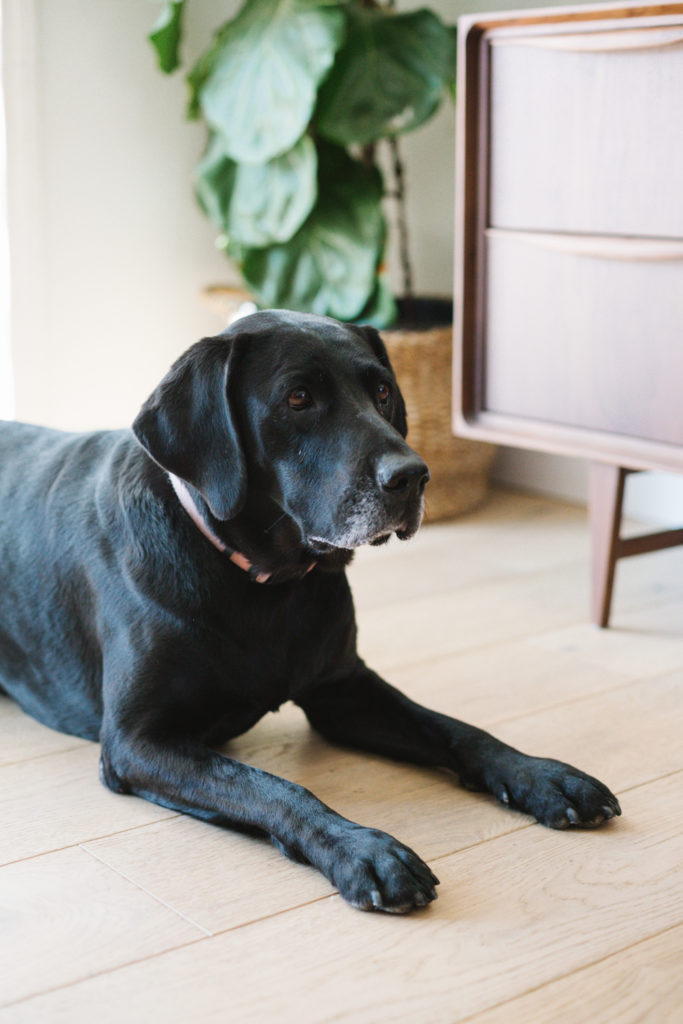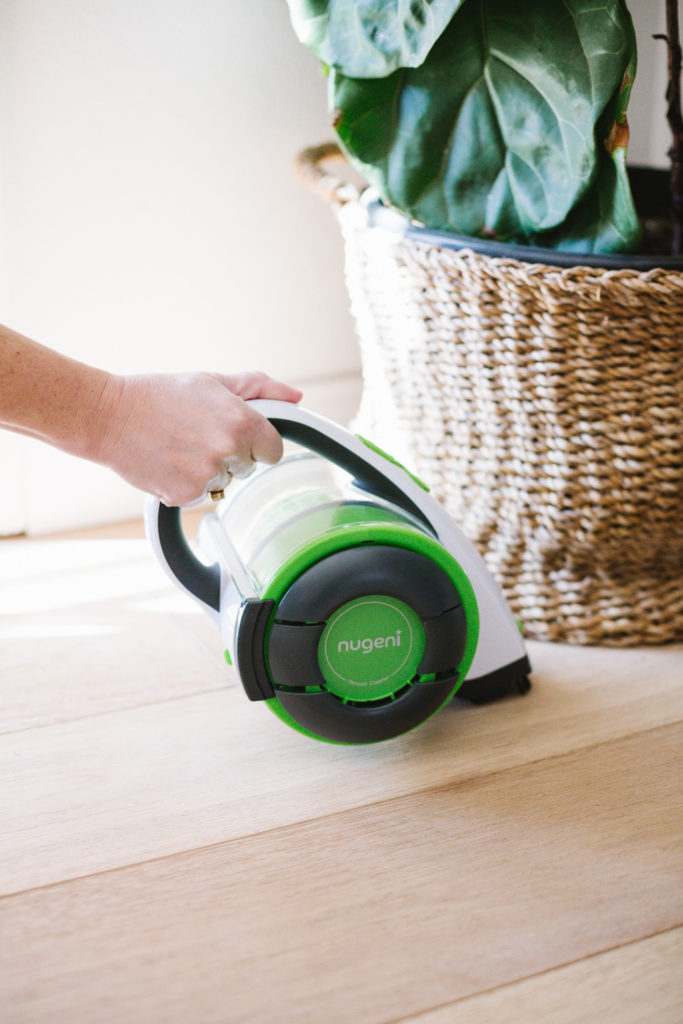 And here's a bit more about why steam cleaning is so great for your floors and your environment!
Sanitize and Deodorize Naturally
No more harsh chemicals that harm adults, kids, pets or the environment.
Steam delivers an odor free and hygienic clean – using only the power of water.
Allergy & Asthma Relief
Steam cleaning significantly improves air quality.
No irritants are projected into your air nor left behind.
Steam kills dust mites, bed bugs, fleas … and their eggs. Steam cleaning kills 99.9% of germs, bacteria and viruses* without the use of harsh chemicals.
Save Time & Money

The Nugeni Steamers heats up quickly for quicker, easier cleaning.
Steam means speed. Stubborn dirt and grease is dissolved and removed in seconds by steam.
Save money – no need to purchase toxic cleaning chemicals.
Easy to Use
All you need is water!
Nugeni Steamer's Lightweight design means no lugging of heavy, dirty mop buckets.
Ergonomic features put controls at your fingertips – no lifting or bending!
Steamers do the heavy work, with little or no scrubbing
Clean Anywhere, Anytime
Steam cleaners can be used to clean most any sealed surface, including sealed Hard Flooring, pet stains and odors, window coverings, sanitize mattresses, freshen clothing, unclog drains, clean tile and grout, disinfect toys, clean toilets and kitchen appliances, and much much more.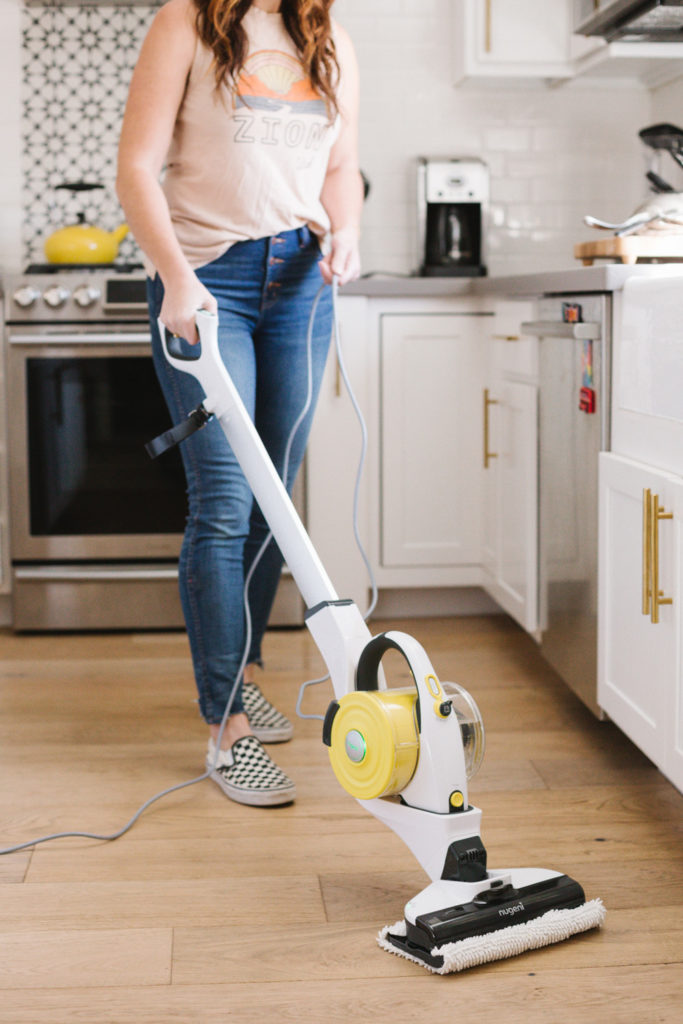 And there you have it. Not only is steam cleaning effective, but it's also good for you and your family! Obviously I'm in love with this guy, and since I love you guys, we're giving one away!! Yes, you can have a Nugeni STEVA+, valued at $450, of your own!!! Head to our Instagram to see how!
xx
Jacquelyn