To end the first complete week of 2017 we are celebrating the amazing company 4 Moms.  Now we've been mama's for some time now and we have to say that we love this brand.  Over the last 5 years we have seen it grow from the mamaRoo into a perfect collection that makes up an innovative and elegant group of products very helpful to parents everywhere!  From the mamaRoo, we experienced breeze, and infant tub and we are happy to report these are some of our favorite baby gear products. Since we've been blessed with the newest additions to our families this past year, Jacquelyn and I couldn't wait to try the next best thing from 4 moms.
The bounceRoo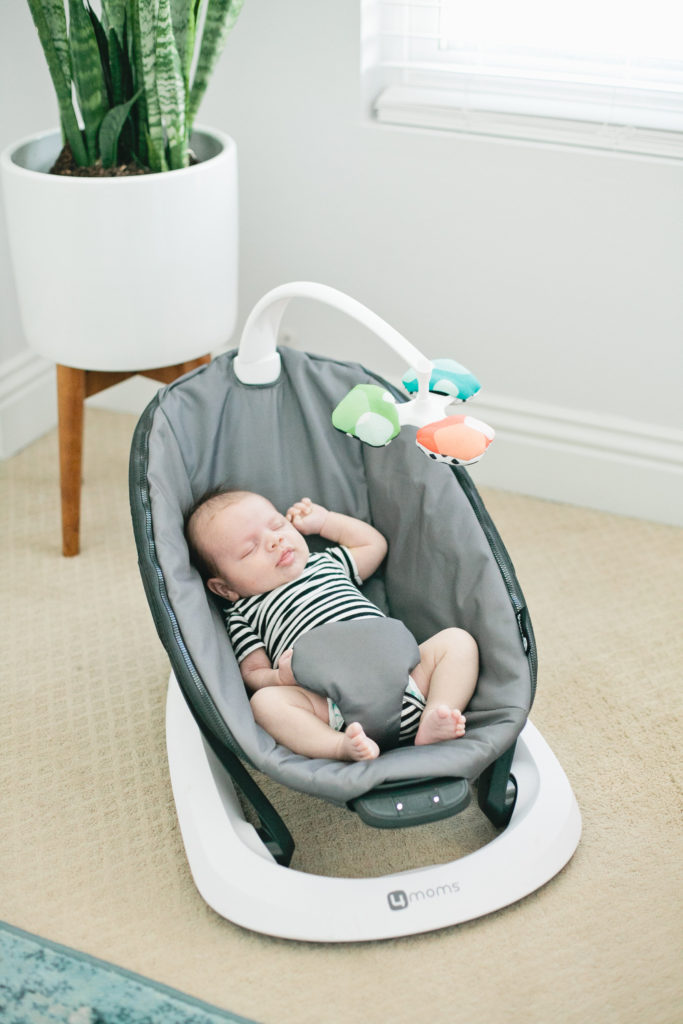 The 4moms bounceRoo is the only bouncer with 3 unique vibration modes (heartbeat, wave and bee) and 3 intensity settings to help calm and soothe your baby.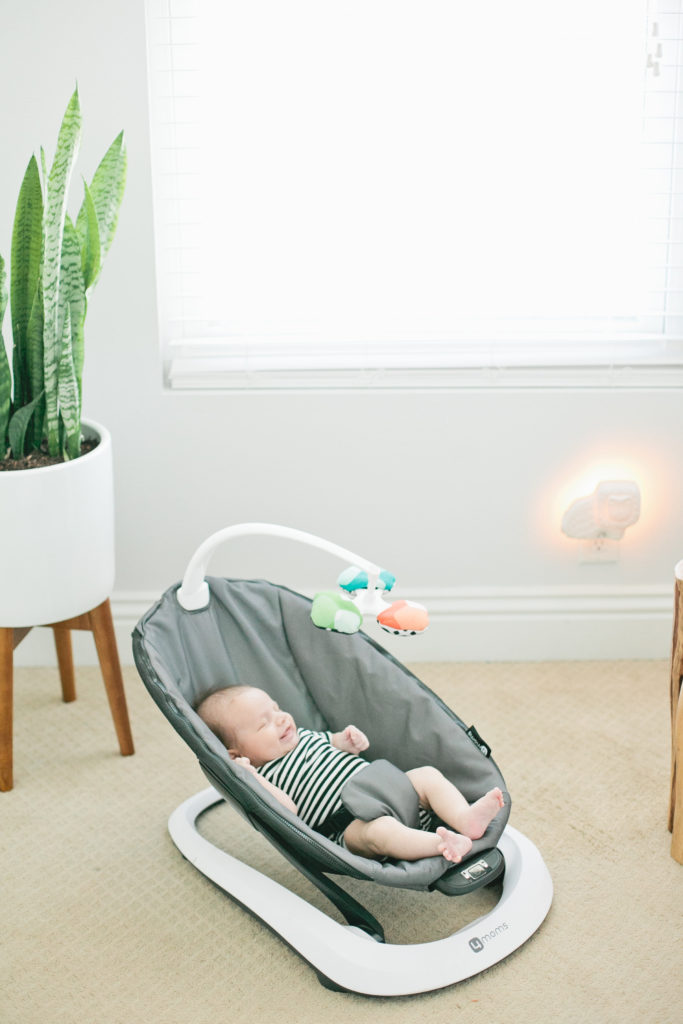 Henry loves his bounceRoo.  I put him in it and he loves the vibration and the looking at the mobile up above.  It soothe's him when he's fussy and helps him nod off for a bit.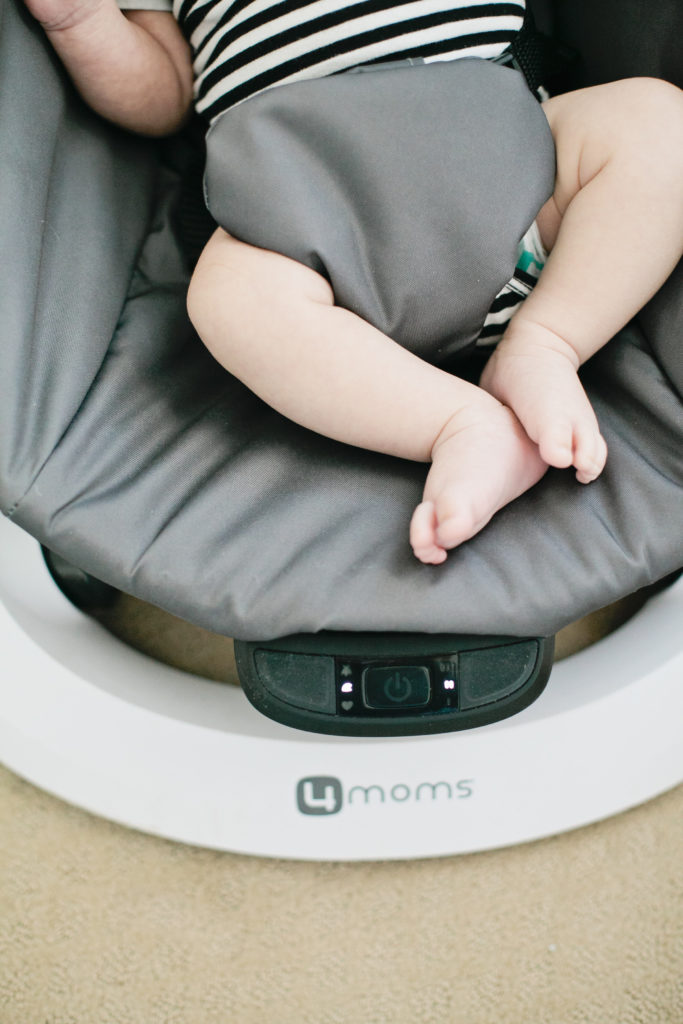 The bounceRoo is available in the classic seat fabric (dark grey) and has a smooth, woven surface. Machine washable.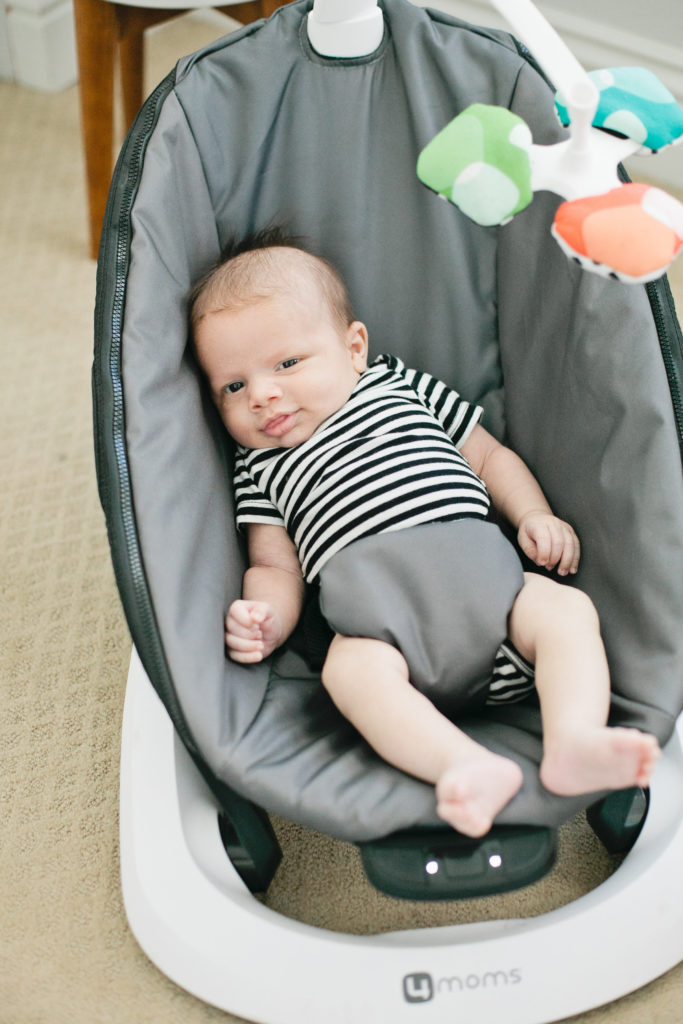 Here is cutie pie Cruz on his bounceRoo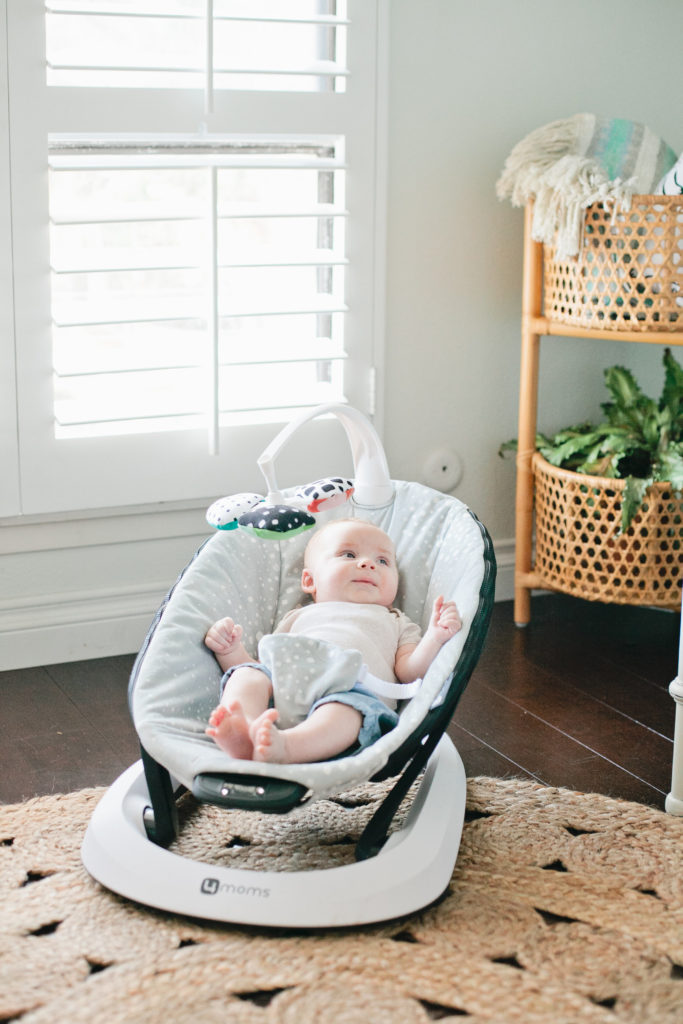 The bounceRoo also entertains with a fun, natural bouncing motion created by your baby's movement. The lightweight and compact design is easy to move around the house or take on the go.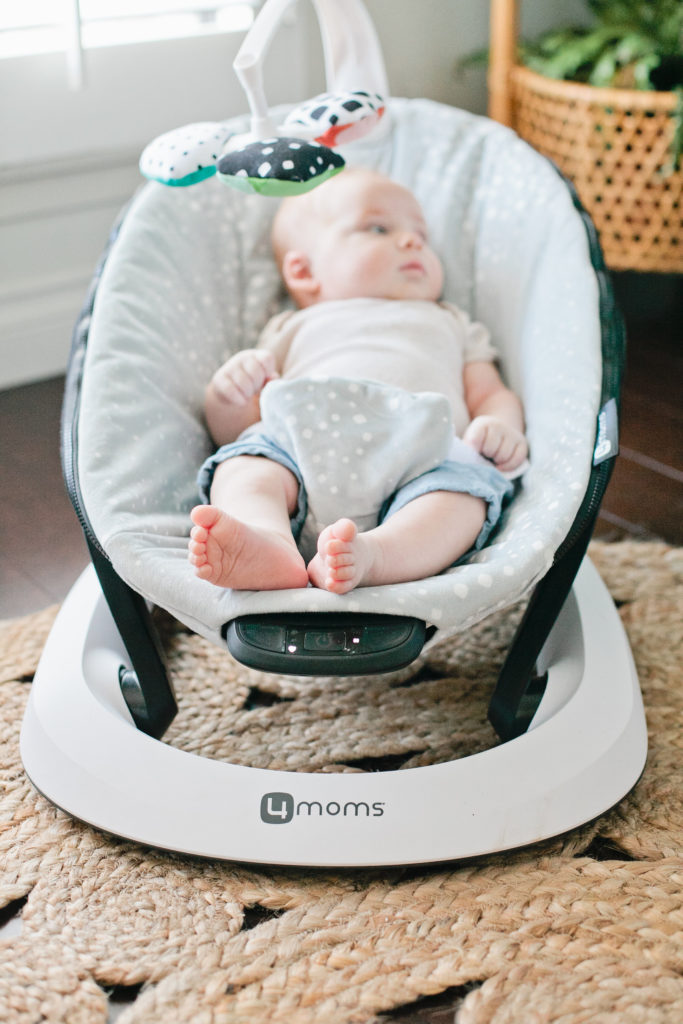 Cruz loves his bounceRoo too! He lounges in it when mama needs to have some fun with older brother Court! He loves watching them play from his bounceRoo.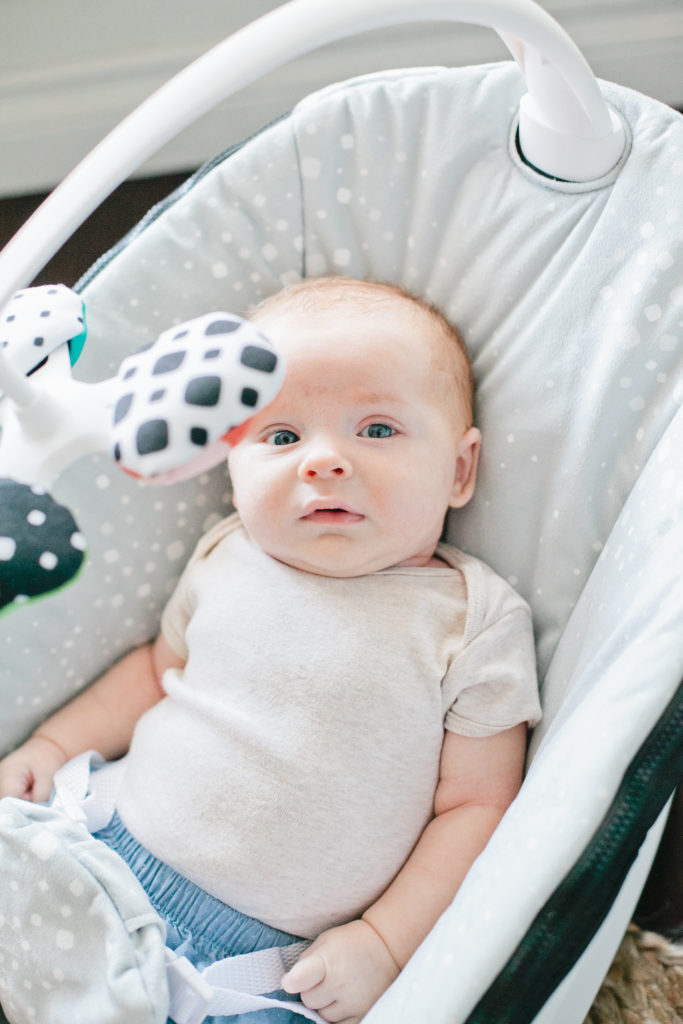 Hope you guys love this bounceRoo as much as we do!
All photos by Megan Welker 
Xx Leah