Today I want to introduce you to a baby brand called Finn & Emma.  It's rare to find a brand that is both ecologically conscious and stylish.  Finn & Emma takes pride in being both!  Only the finest organic cotton, eco friendly dyes and all natural wood is used.  They were recently voted one of the "10 Best Sustainable Baby Brands" by Vogue Magazine.  Purchasing organic clothing is a trend towards sustainability as 20% of water pollution occurs through the making of non-organic clothing.   With both clothing and toys in their collection, they have everything you need for your little one.
Let's start with their cute clothing!  For boys they have 3 different collections and the same for girls… For boys they have the Sailor, the Robot and the Totem.  Here's my little Cruz in some of their adorable items.  Their sizes range from 3/6M to 4T, so an older sibling can wear them too!  I got Court a pair of pajamas to match Cruz, but he was being a little camera shy this day :)
Here's Cruz in the Robot Coverall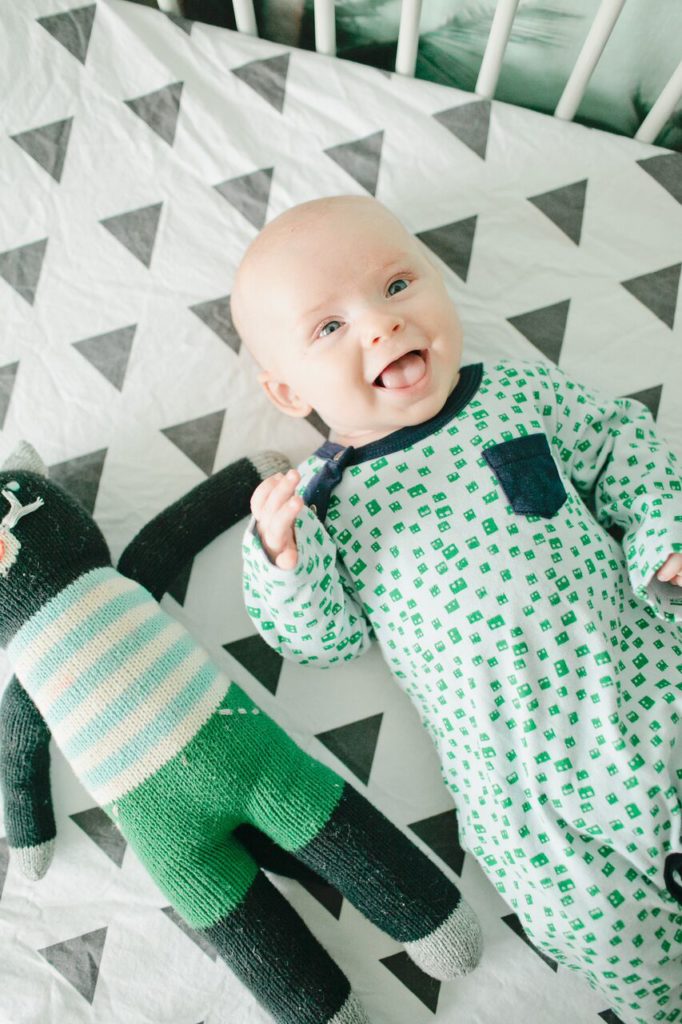 Now we're moving on to the Totem collection… Cruz is wearing the Totem Romper and he's pretty happy about it!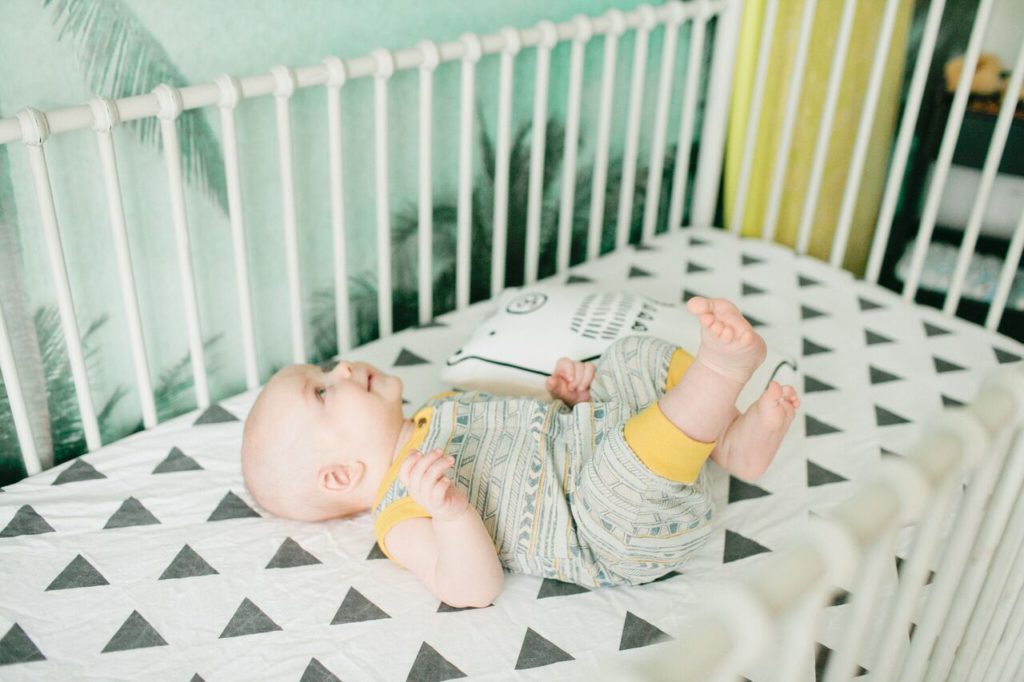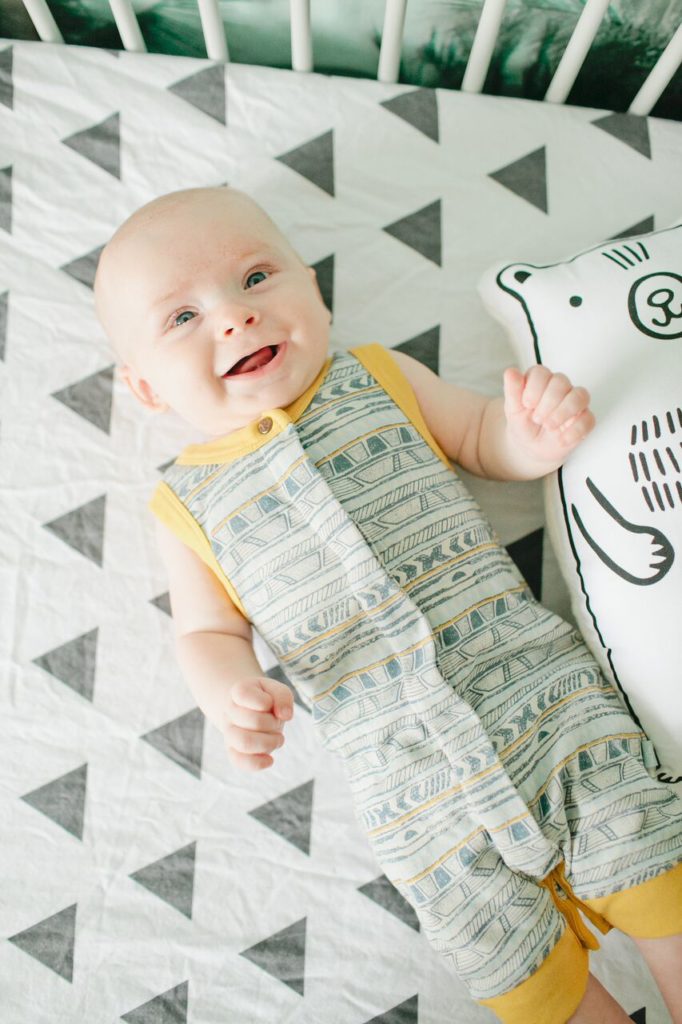 Last but not least Cruz is back in the Robot collection wearing this cute little Romper!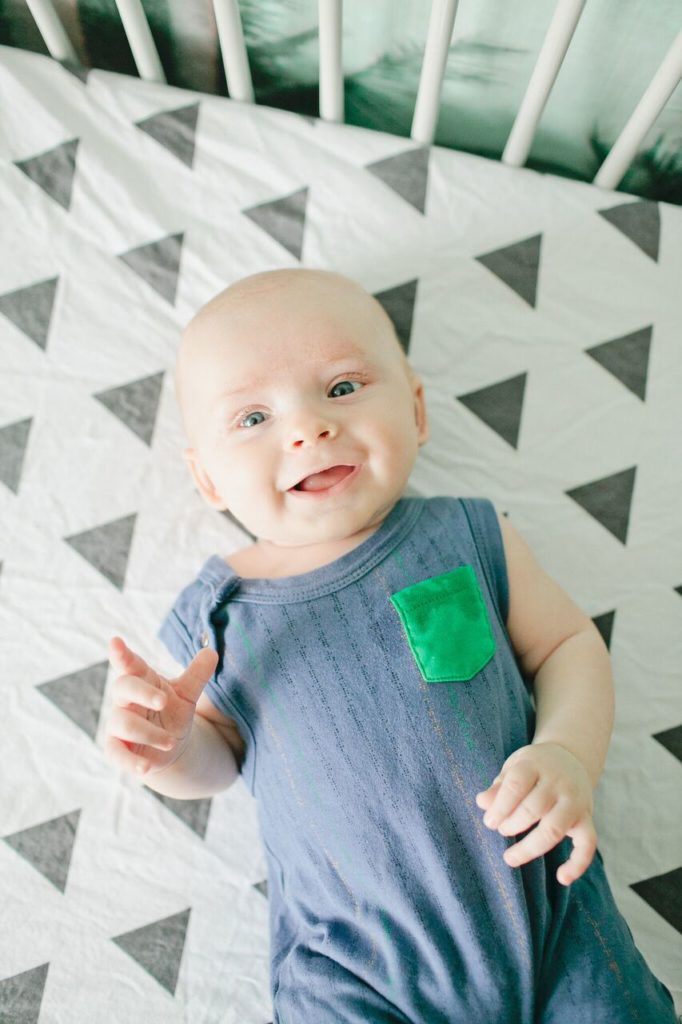 Now Henry was more in the mood for playtime then shopping for clothes, and he took care of showing off the Sailor collection!
Lucky Henry got himself a play gym that he loves to play with in his nursery!  This is the perfect gift or toy for a little babe.  Not only is it good for them to practice their mobile skills but it also buys you some time and keeps them busy for a bit… And that's what we need as mamas!!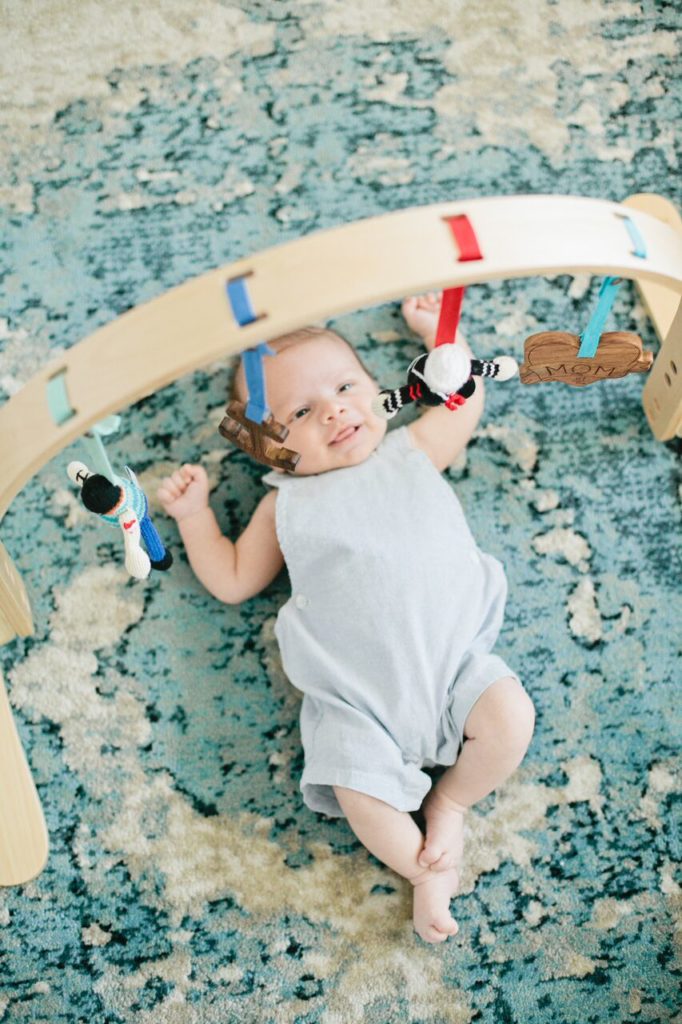 The birch wood frame has non toxic stains and lacquers while the wooden toys are all natural untreated indian hardwood buffed with vegetable seed wax.  The knit dolls were made with phthalate-free rattles inside and hand knit from organic cotton.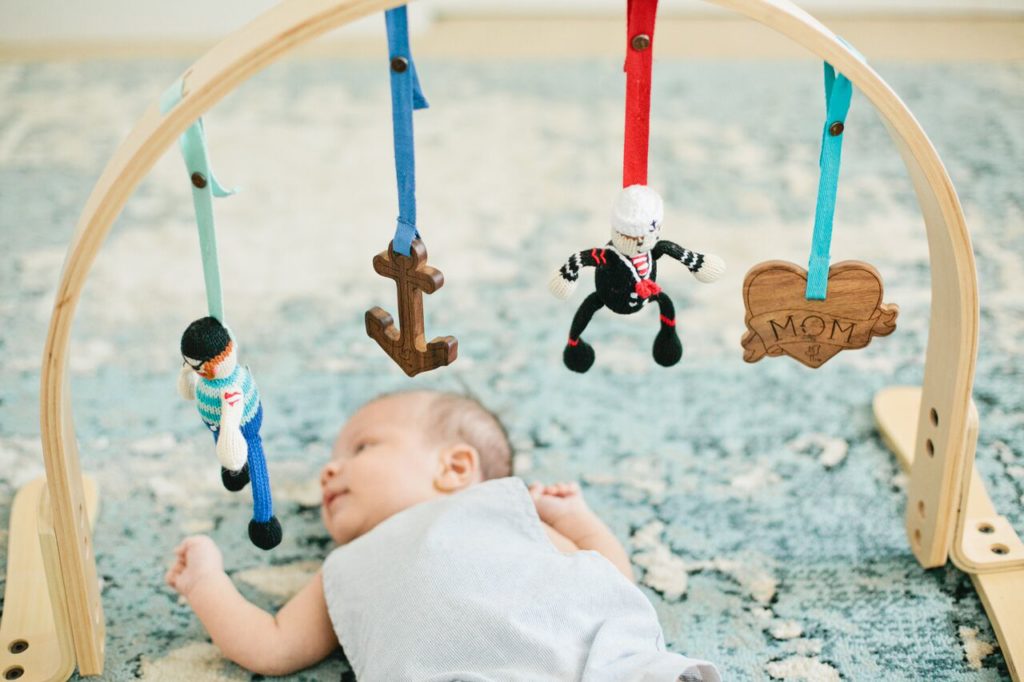 This gym was made for hours of play time for our little ones!  Another plus, all of Finn & Emma's play gyms are interchangeable, so you can change the look and fun for your babe.  Their gyms range from a boho Feather gym to a cute Woodland theme or even a fun Hipster one!  The possibilities are endless and you can have lots of fun finding the perfect one for your baby and nursery.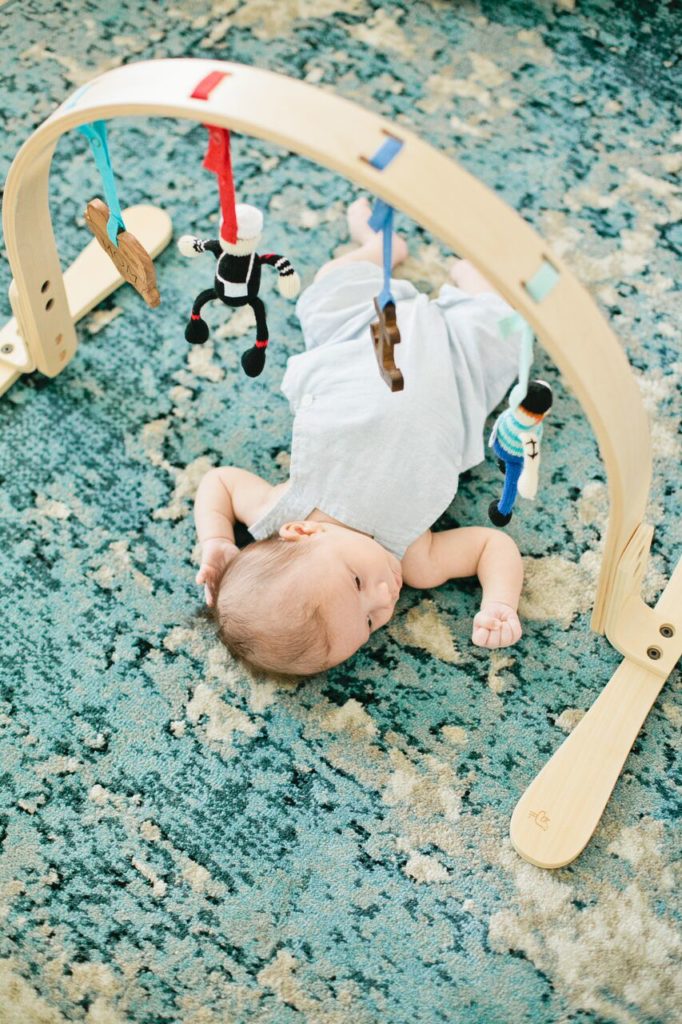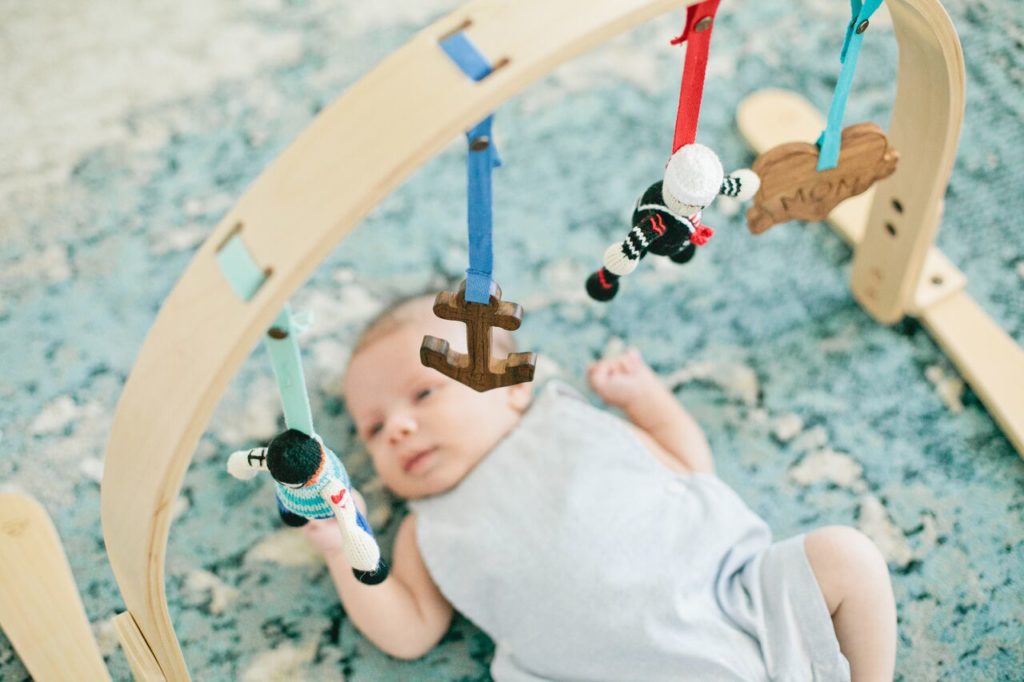 Now head on over to Finn  & Emma and shop your little heart out!
xx
Jacquelyn
All Photos by Megan Welker