Well ladies… Cinco de Mayo is coming up and you know, we're not as young as we used to be….  Back in the day I could drink all the cervezas and tequila my little 20 something heart desired and not think a thing of it the next day.  But now in my 30's and with kids, things are much different.  Not like I'm going out and doing anything fun, haha, but even a few glasses of wine these days can be tough…  I know I'm not the only mom who's in this predicament – hangovers with kids are no bueno my friends!!!  So we enlisted the help of Melody from Obsessed with Essentials to give us a natural hangover cure!
That's right, all those oils you've been buying have finally come to good use!  Haha, just kidding, we love them!!  But THIS was a game changer for us in the oils department!!
Photos by Megan Welker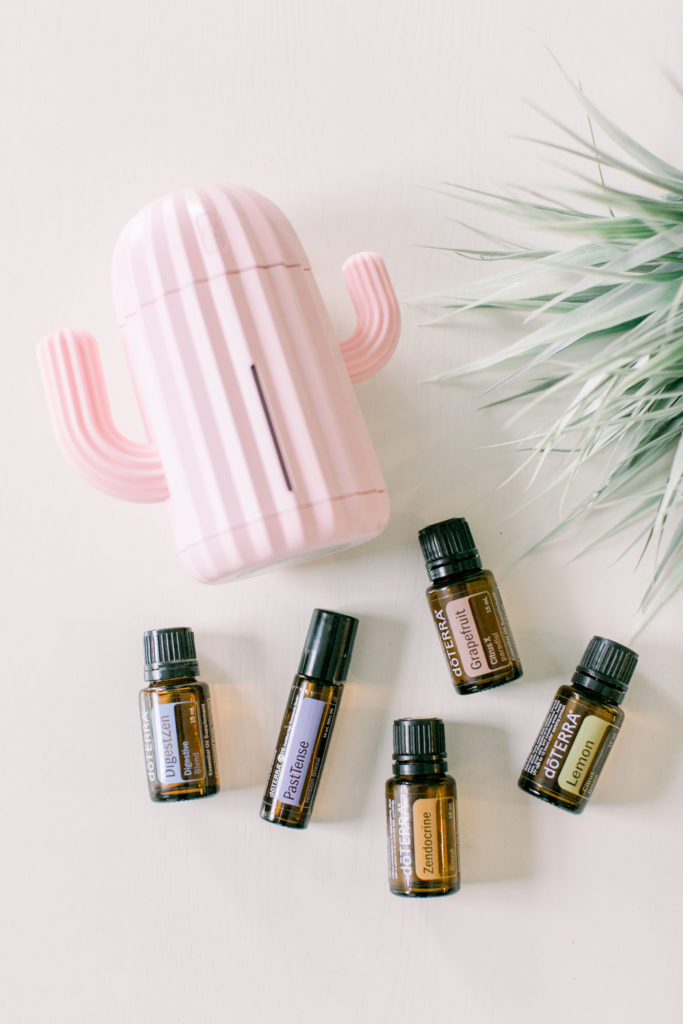 From Melody:
With Cinco de Mayo right around the corner we wanted to help you out a little with some all natural ways to cure those hangover blues. First off add a drop or two of a citrus oil like Lemon or Grapefruit oil to your water.  Citrus oils are great to help cleanse the body and amazing anti-oxidants as well.  Make sure and always use a glass cup and not a plastic one since oils can break down the plastic into the water.
Next up if your head is aching grab PastTense, the tension blend, and rub it along the temples, behind the neck and the top of the forehead.  This blend comes in a roller bottle but it is straight essential oil so I always recommend popping the top off the roller and diluting it with some fractionated coconut oil before applying!
To help our body gentle detox grab Zendocrine, which is a blend of the best oils to help the body detox naturally, like Cilantro, Juniper Berry, Rosemary, Geranium, and Tangerine.  These oils help support the kidneys and liver and get rid of free radicals as well.  You can do 1-2 drops in an empty veggie cap and take it like a pill or you can do an epsom salt and baking soda.  I love doing baths an normally combine 3/4 cup epsom salt to 1/4 cup baking soda and then add about 10 drops of the essential oil to the salt mix.  Add it to your bath and then let it sit for about 5-10 minutes before you hop in.
Lastly pull out Digestzen, which is the blend to help with all this going on in the stomach, and apply to your abdomen a couple times.  You can also put 1-2 drops of the oil in water or a veggie cap and take it internally.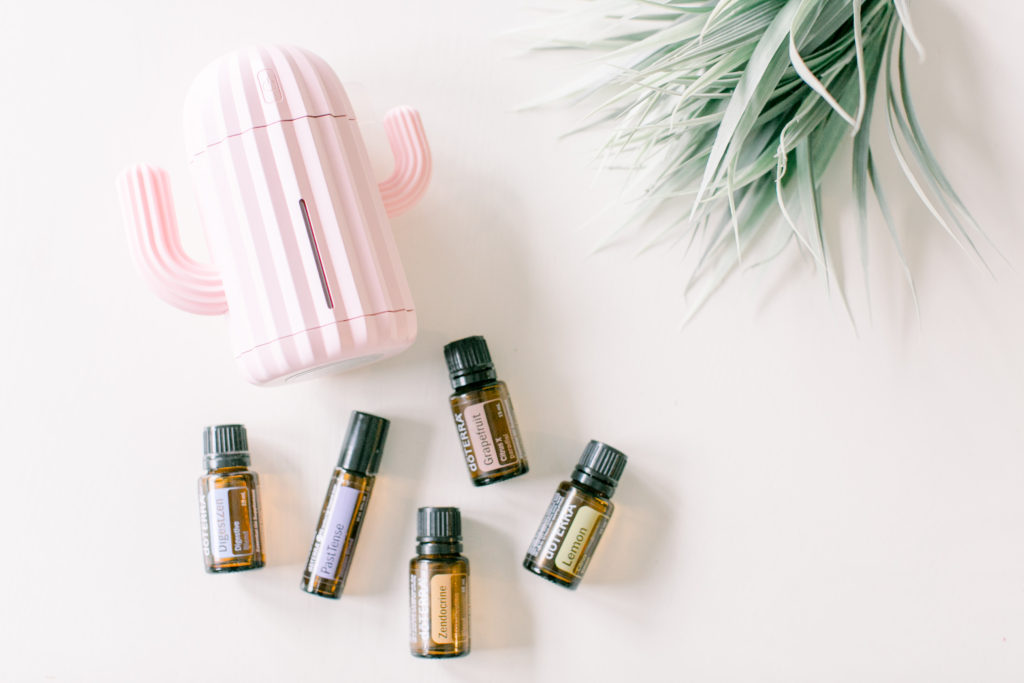 Side note, how cute is that cactus diffuser?!  Another must have that you can get from Melody herself!!Hope this helps all of your hangover blues!!
xx
Jacquelyn