Sometimes a girl gotta spoil herself right?
who's with us?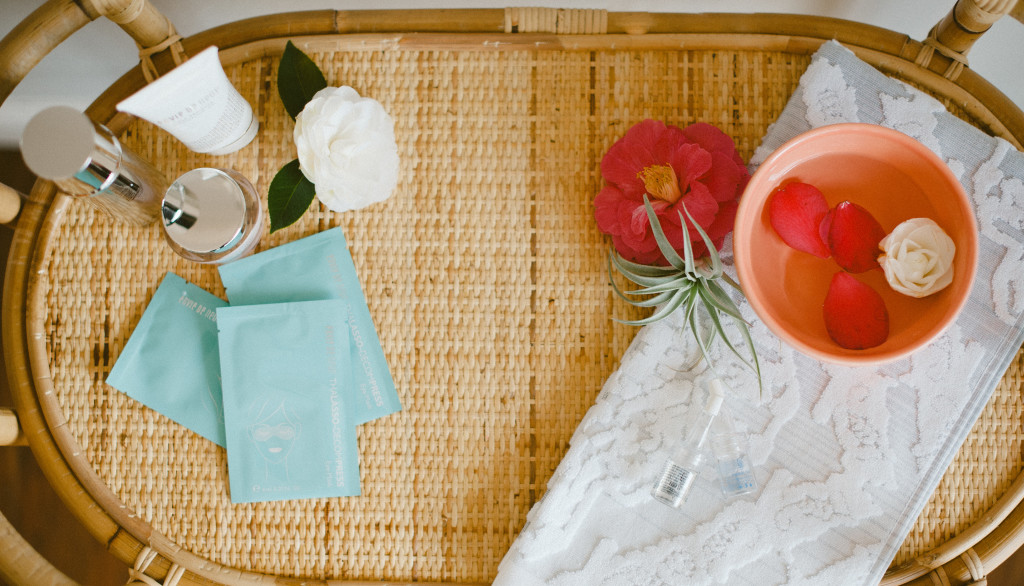 This week we have spotlight action on one of our favorite skincare lines, Envie de Neuf, an international skincare brand that brings together science and nature to bring you the "fountain of youth".
"Cooperating with advanced biotechnology laboratories worldwide, Envie De Neuf continues to find the latest innovations and formulations in skincare products and solutions addressing the most important skin concerns – perfection of skin condition and prolongation of skin youth."
I have been using these products for about 3 years now, and I love love love it! A little goes a LONG way. You can truly see a difference in your skin after each use. Being a busy mama along with a full time job, I need something that will do the work for me…. and its all right here!
Here are my must haves from Envie de Neuf… were telling you these should really be in your vanity! kinda obsessed with all this…
Fullerene C60 Utlimate Youth Moisture Capture
This is the fountain of youth right here….. this is my go to moisturizer.
The anti-aging ingredients stimulate the production of collagen, reduces the appearance of wrinkles and brightens the overall skin tone, and its super super light and water-based leaving your skin not oily, which I love!
I use this every morning before putting my makeup on, and a little trick… I put it on my chest and hands!
Peace out blackheads, rough skin, and clogged pores!!
This is hands down one of the most powerful yet softest and coolest exfoliating gels around… made out of pomegranate extract, 24k gold (oh yeah!!), and algae + aloe extract.
Simply just put it on damp or even dry skin, rub in circular motion and you will actually feel all the dead skin come off!  I use this once a week, and love how it makes my skin feel refreshed and soft after.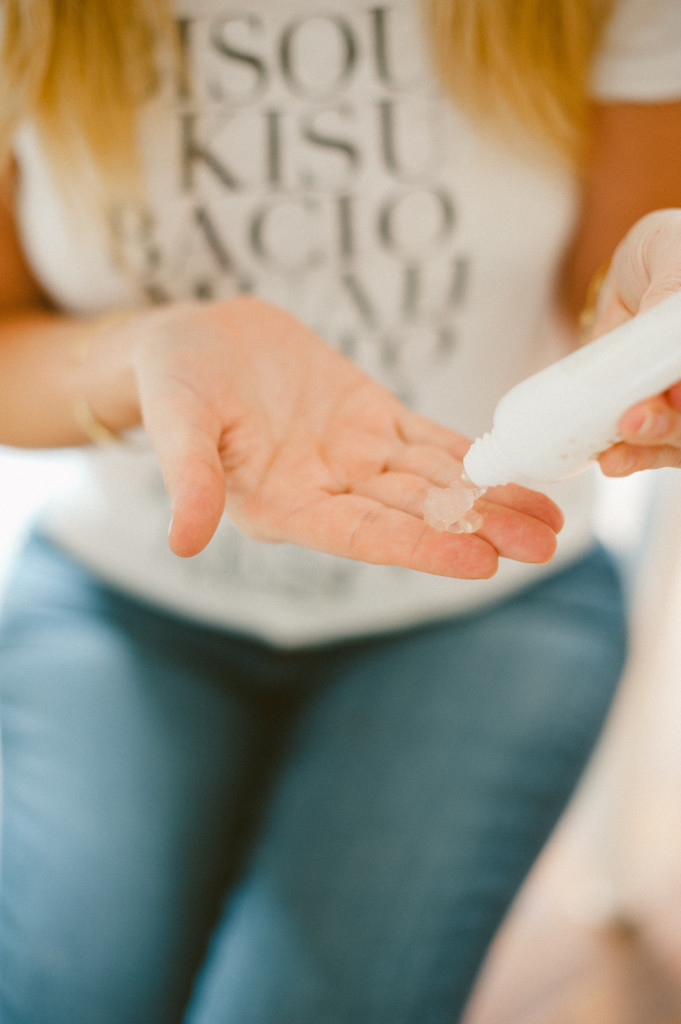 This is another one of my favorite favorite products! You can totally see results after each use. After long days of work, mama life, and just the grind of everyday routine, I rely on these little gems to perk up my tired and dark circle eyes. which is pretty much everyday these days…..
I might look a little odd to the passenger next to me, but I use these anytime I'm on a plane! Gives your eyes a little love after that flight.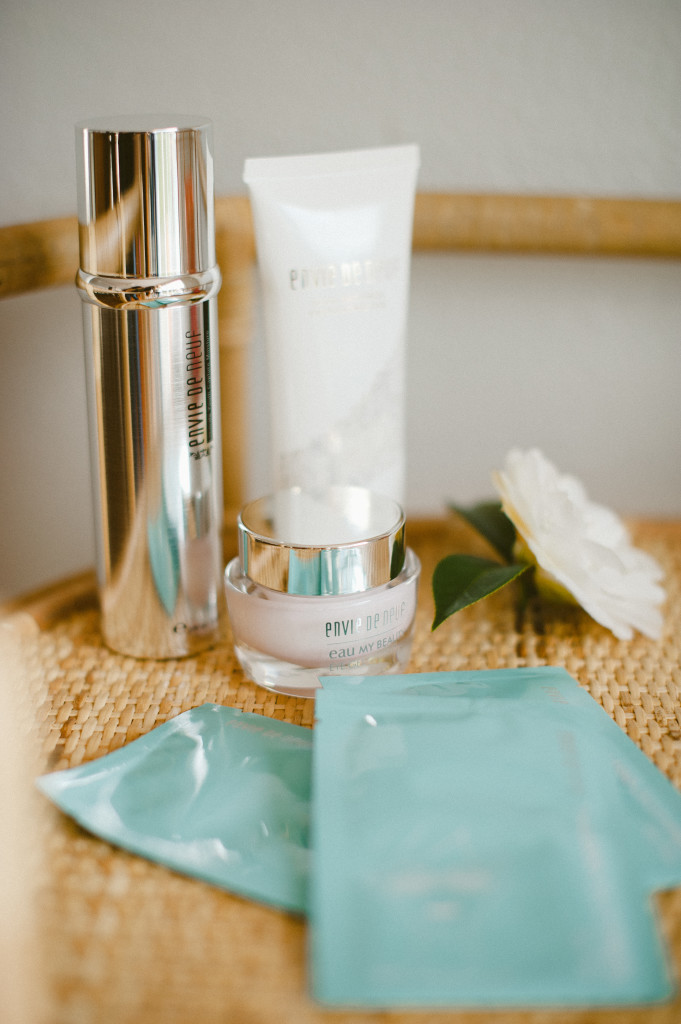 Right after using those masks, I slather on the eye beauty gel.
This is a 2 in 1 which I love… it also can be used as a eye gel mask for your eyes!! You simply just slather on a bit more then you normally would…
It leaves your eyes feeling so refreshed and ready to start your day!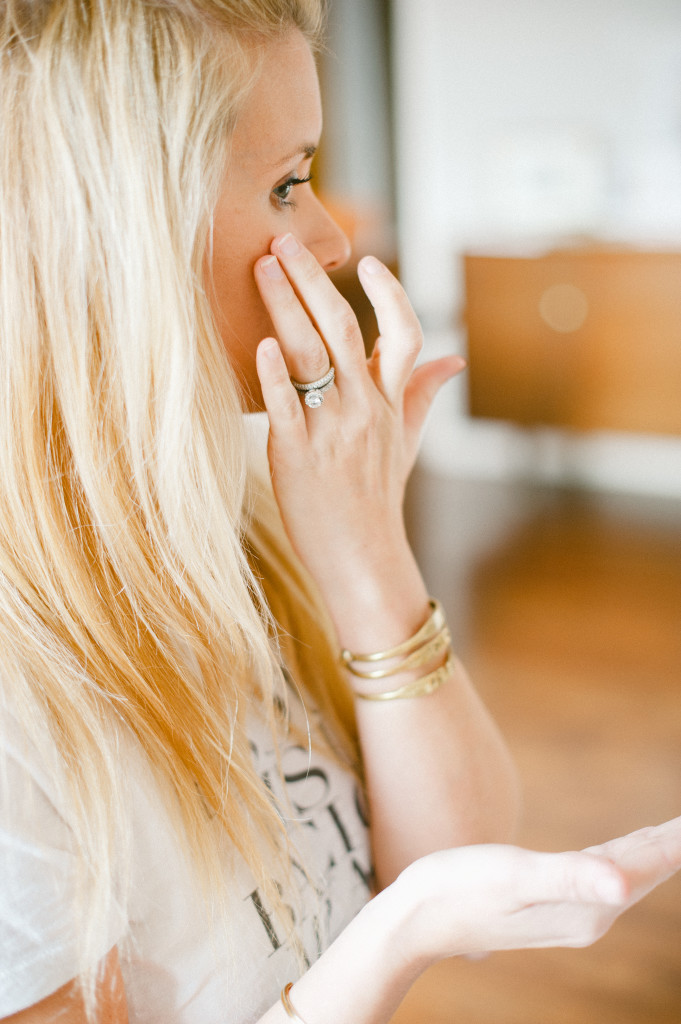 Last but not least!
 Pure Hyaluronic Acid + Clearlight Night Essence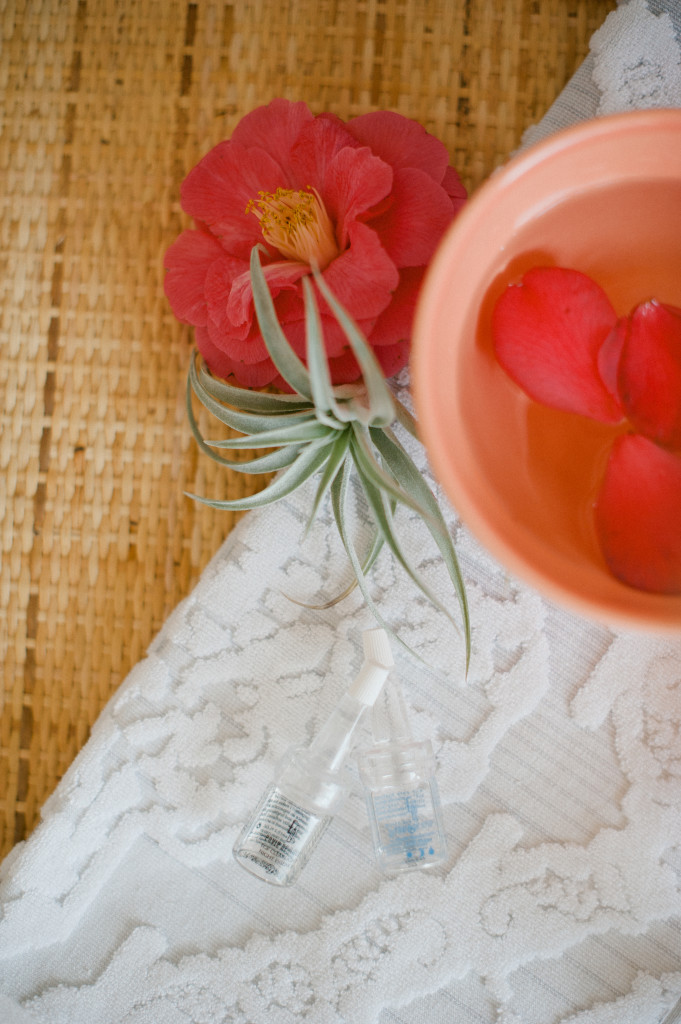 These little bottles have some serious action packed behind them. These concentrated serums are all made out of natural botanical extracts that have you waking up years younger! I use both of these at night…and while I'm sleeping they are doing all the work… brighten the skin, hydrate, improve wrinkles, and boost collagen.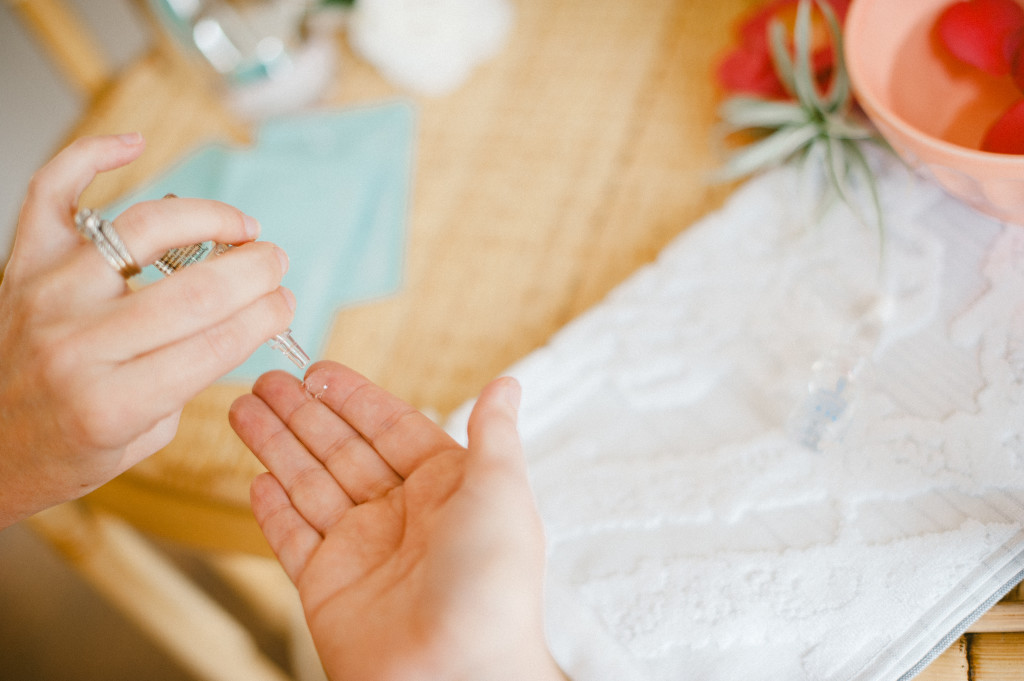 These products are life changers! I highly suggest you try them out!
We love sharing products that we love, so we have teamed up with Envie de Neuf to offer our readers an incredible giveaway and discount to help you discover the "fountain of youth" that we love so much!
To enter the giveaway, simply follow @beijosevents on Instagram and/or Twitter and tag your favorite pal for BOTH of you to get a chance to win the giveaway! Yup! two giveaways!!… we wish we could enter this one ourselves….
This package is valued at 378.00 per person
Contest ends on Sunday 1/25
PLUS, Envie de Neuf is giving readers a 30% discount. Umm.. yeah! way to good to pass up!!
Use code: BEIJOS30
Envie de Neuf has much much more magical products, go check them out!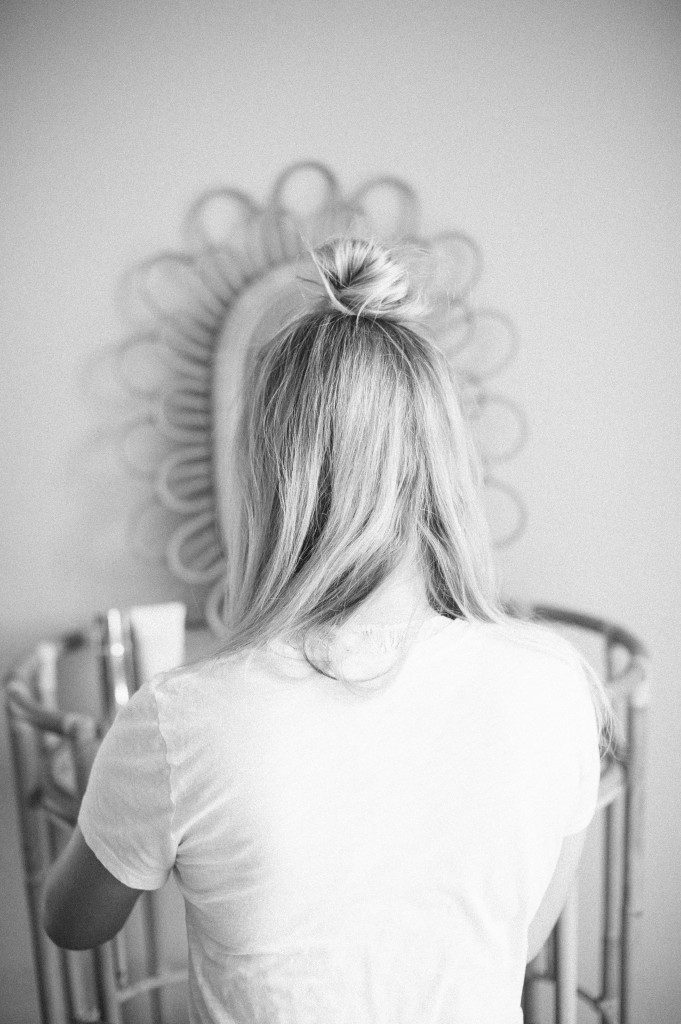 Have a great week!
XO,
Beijos
All photos are by the sweet Cassie Green