Happy Easter Sunday!
Sadly, all the cute Easter bunny ideas are coming to an end today, but that just means its time for Cinco de Mayo inspiration! Yay! It will be here in no time. Yesterday I was on Amazon of all places and found so many fun tees to wear on several days leading up to and on Cinco de Mayo. Today is just round one of all the inspiration we have for this fiesta. Stay tuned! Until then, check out all these cute tees. There are so many fun ones; I kinda want to buy all of them. Eek!
Mate the Label is one of my favorite lines for cool vintage tees. It is a Los Angeles-based company, and they have a collection of vintage inspired graphics that embody the California-cool lifestyle. Pretty sure between Jacquelyn and I we have all of these. Now that I know they are on Amazon, this might be dangerous for the wallet.
MATE THE LABEL WOMEN'S 'NOT YOUR MAMACITA' TANK TOP
I just wore this one yesterday! My personal favorite one, it goes with anything. Pair it with some denim and a cool kimono, and you are all set. The color combination of blush, denim blue, and white makes for a perfect spring tank.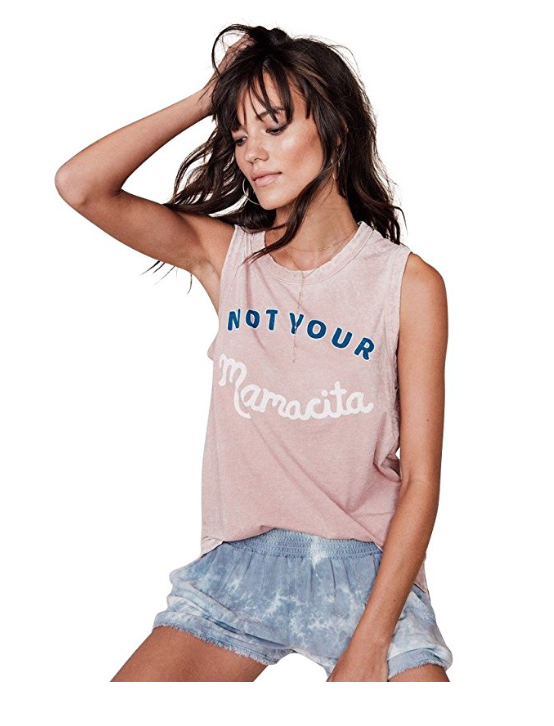 MATE THE LABEL KYLE LONG SLEEVE ADIOS PANTALONES OCHRE
This one is currently in my cart. The simplicity of this cozy long sleeve tee that is made with a super soft fabric is perfect for running around town. Pretty sure you will want to live in this vintage tee.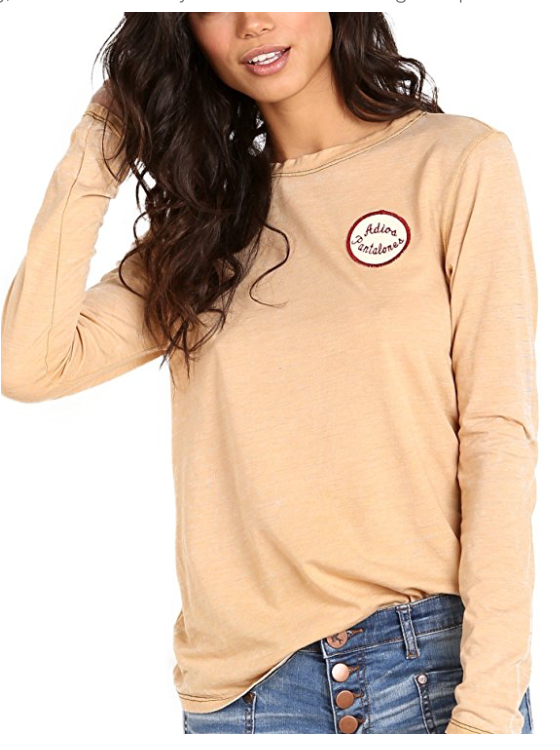 MATE THE LABEL WOMEN'S 'MARGARITAS FOR SEÑORITAS' NECK T-SHIRT
Calling all margarita lovers! This one is for you ladies! The margarita queen herself, Jacquelyn has this tee, and I'm pretty sure she wears it at least a couple of times a month. When you're a margarita lover, you gotta let people know what's up!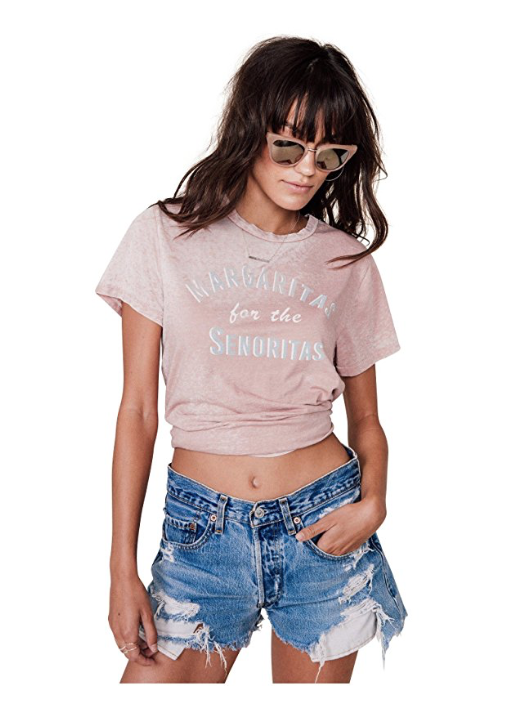 MATE THE LABEL WOMEN'S SPICY TANK
This last one is another one that is in my cart. This vintage muscle tee says it perfectly. Spicy! Add a little spice to your life.
Did I just make you fall in love with Mate the label? Pretty fun tees, and even better you can buy them through Amazon. Have to love Amazon; you seriously can find everything on there, and it will be here in no time. Pat yourself on the back for having your Cinco de Mayo outfit already and Easter isn't even begun for most of us. Hopefully, my little bunnies sleep in a tad bit longer.
Wishing you and your family a Happy Easter today! Now if you will excuse me, I have some shopping to do while sipping on a mimosa.
xx
Abby