We had a looooong Indian summer down in Southern California, but the weather has finally changed. I mean, it's still in the 80's this week, but it's definitely colder in the mornings and evenings, ha! But I've been busting out my sweater collection and I ain't mad about it. There's just something about getting cozy during these colder seasons and sweaters are all about that. I teamed up with Knot Sisters again for my favorite sweaters for the Fall Season and I'm sharing them today! Check out these three looks, from dressy to casual, with their amazing sweaters this season.
Photos by Lyndsey Yeomans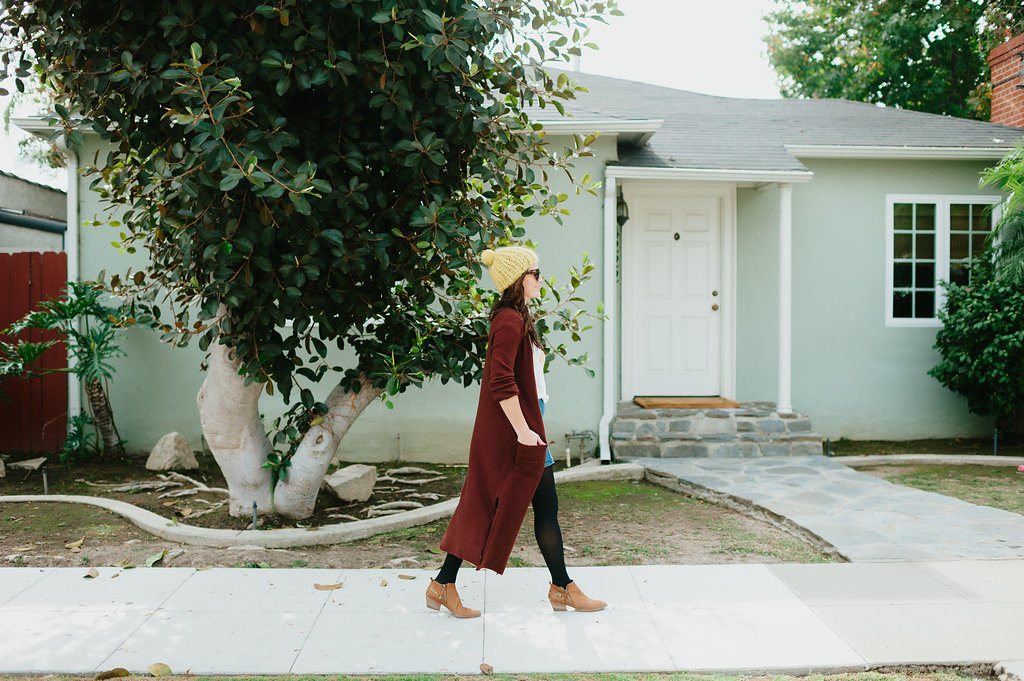 This first look is very fun! I have been seriously living in this long sweater since I got it. The color is so pretty and goes with so much, and I love how I can throw it on over anything! I get so many compliments on this sweater too! For this look I paired it with a denim skirt, t-shirt, tights and booties. I threw on a beanie as well to complete the entire look, and of course I'm always wearing my favorite sunnies. This outfit is a little unexpected, and that's why I love it for Fall!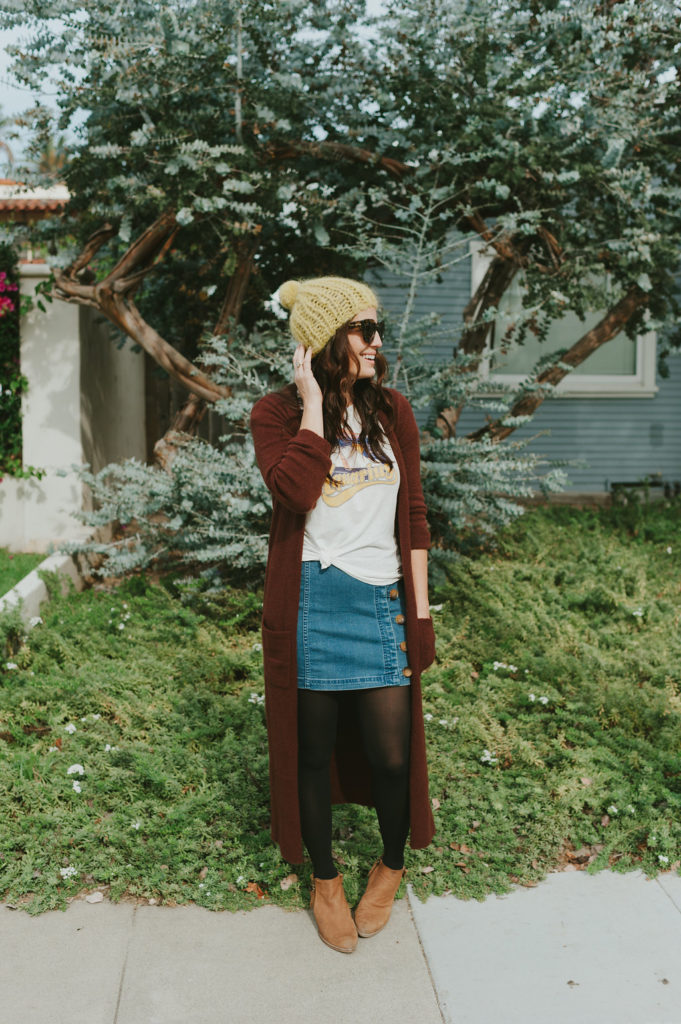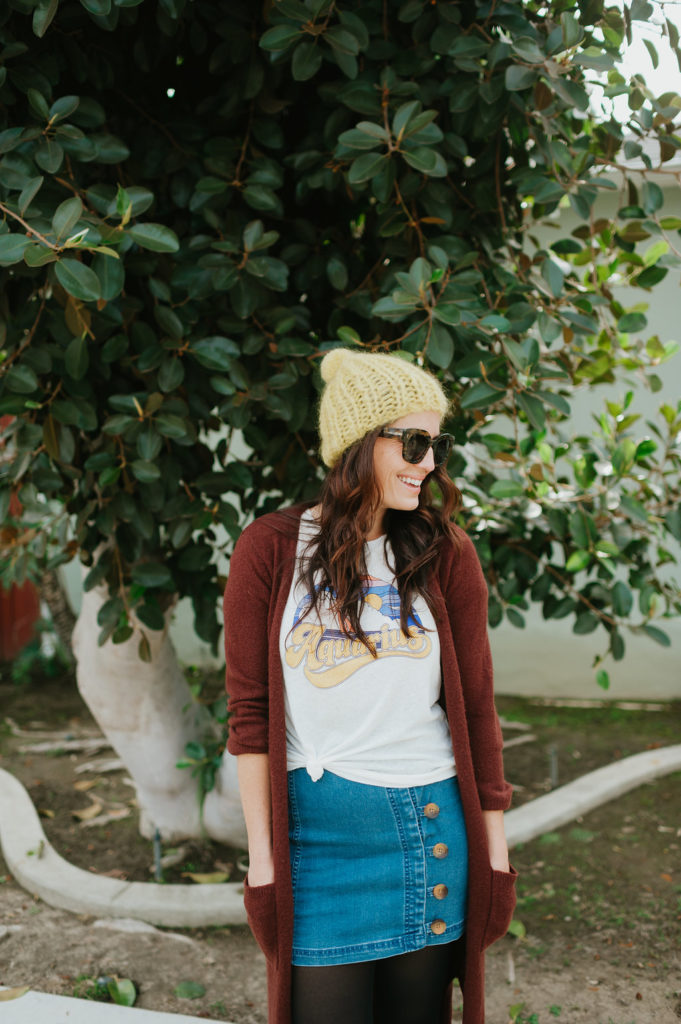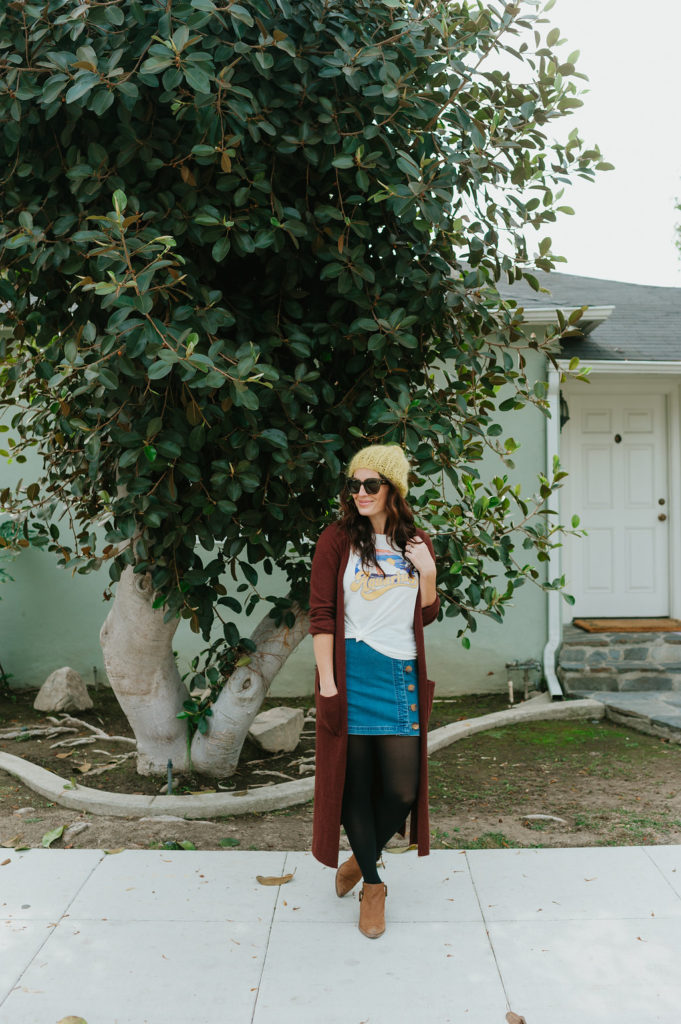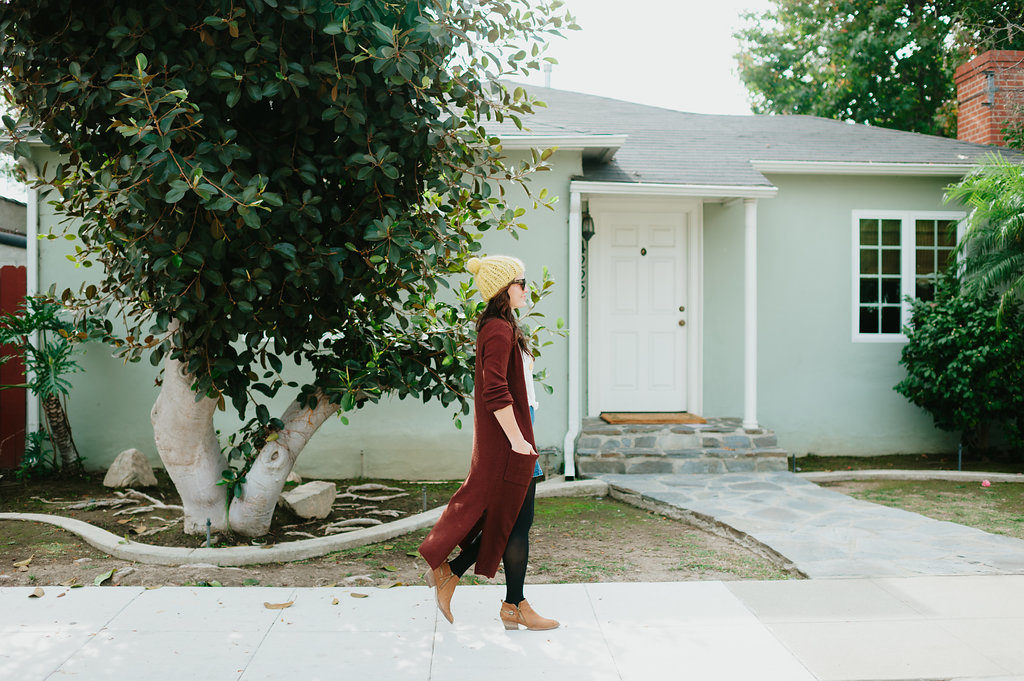 Next up is this super pretty white Carlson sweater that is ultra cozy. I love the fresh color and can picture wearing this well into Spring. Since it's such a neutral color I could have a little more fun with what to pair it with. I am loving my new olive green pants, and these boots are a few years old but I found a similar pair here. This hat gives it a little boho touch too…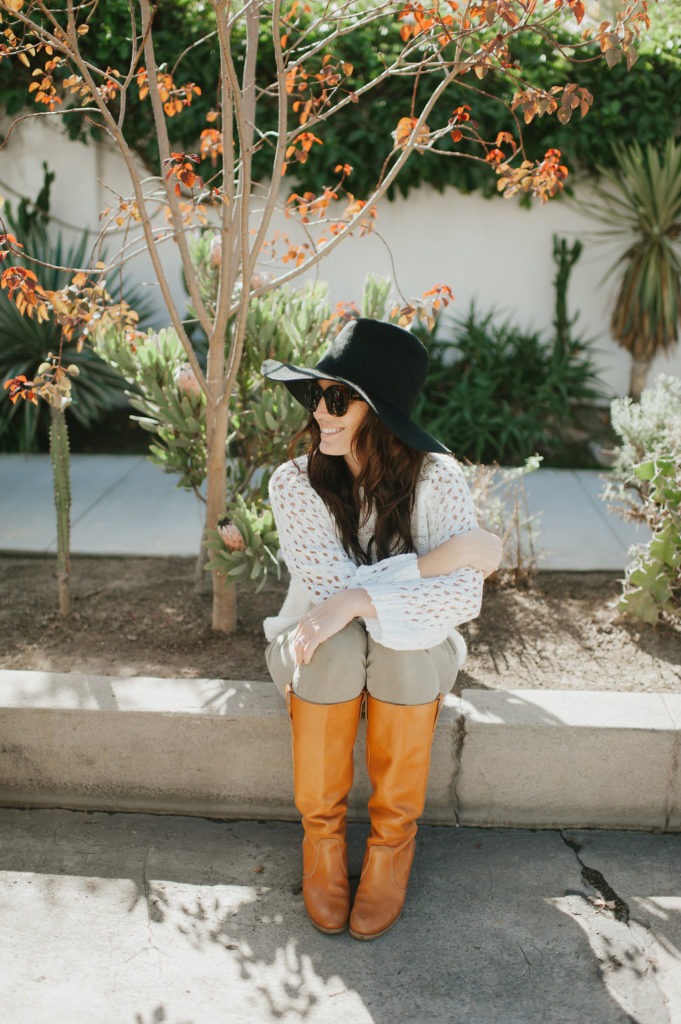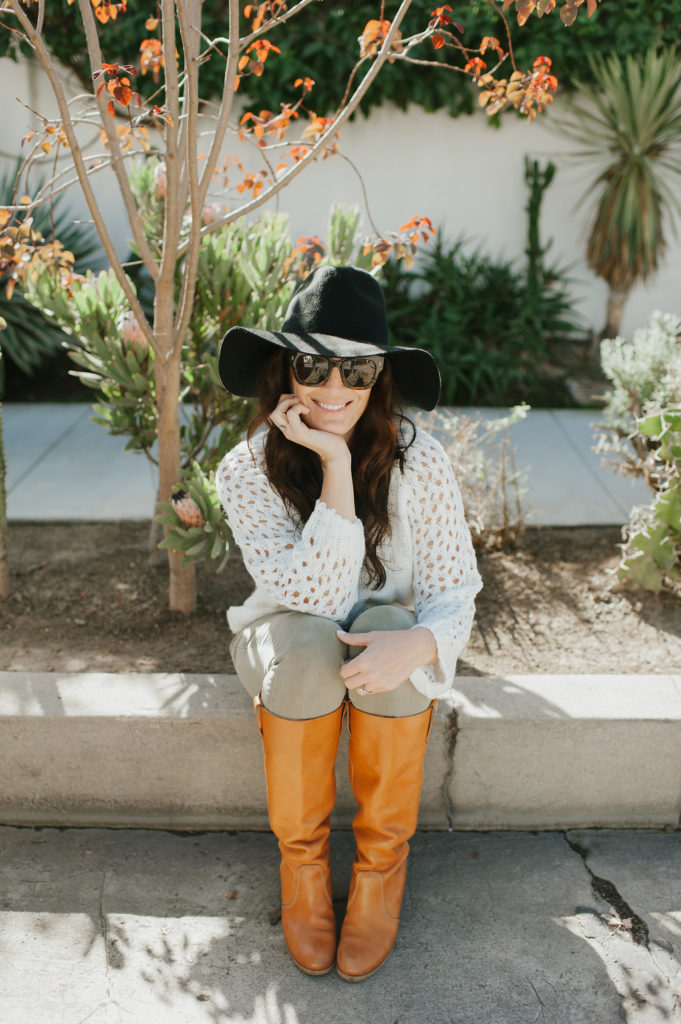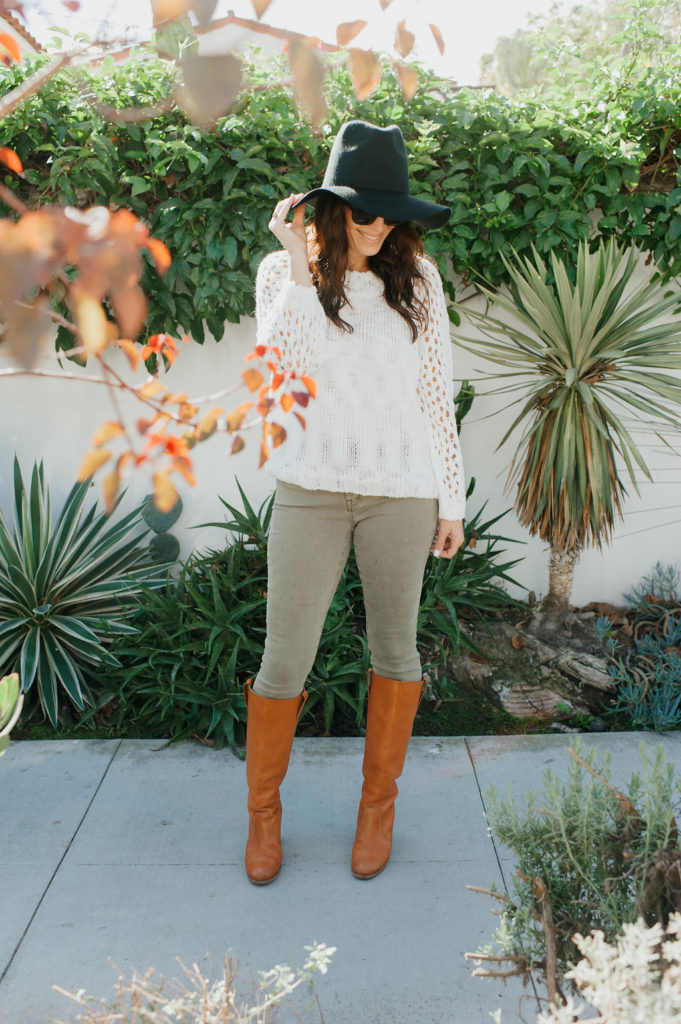 Last up is a dressy take on the sweater, with a sweater dress! This is such a fun option for holiday parties coming up. One, the color is amazing! Two, it's super comfy! And three, the possibilities are endless for what you can do with it! Adding in fun accessories, dressing it up or down. I wore my black tights, booties and added in this super cute clutch that is also perfect for the holidays as well. I also threw in a cute black leather jacket to jazz it up a bit…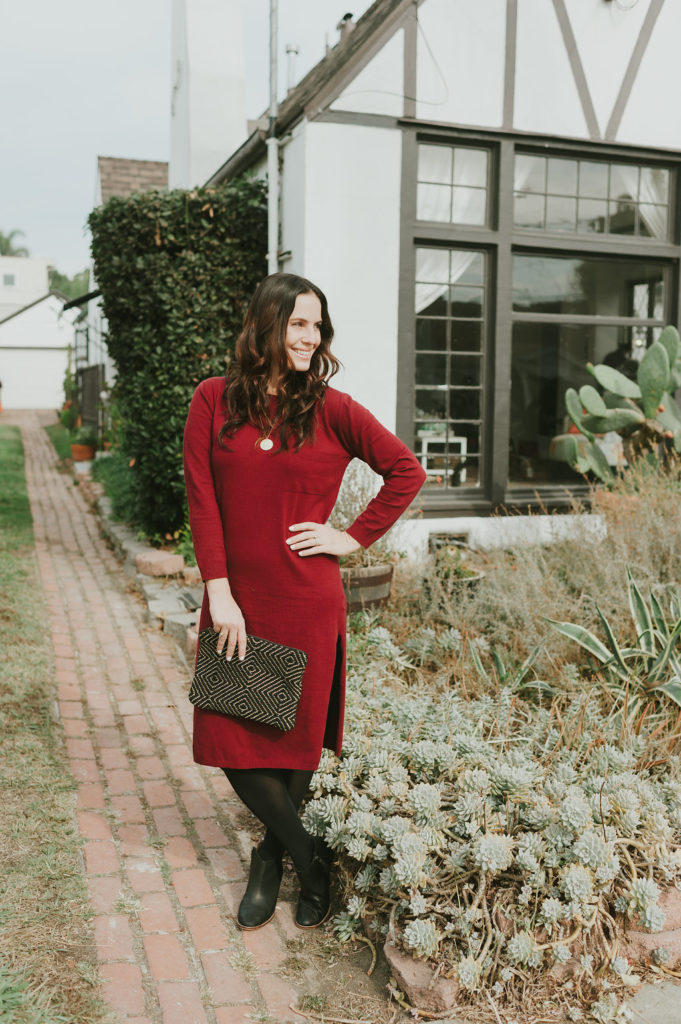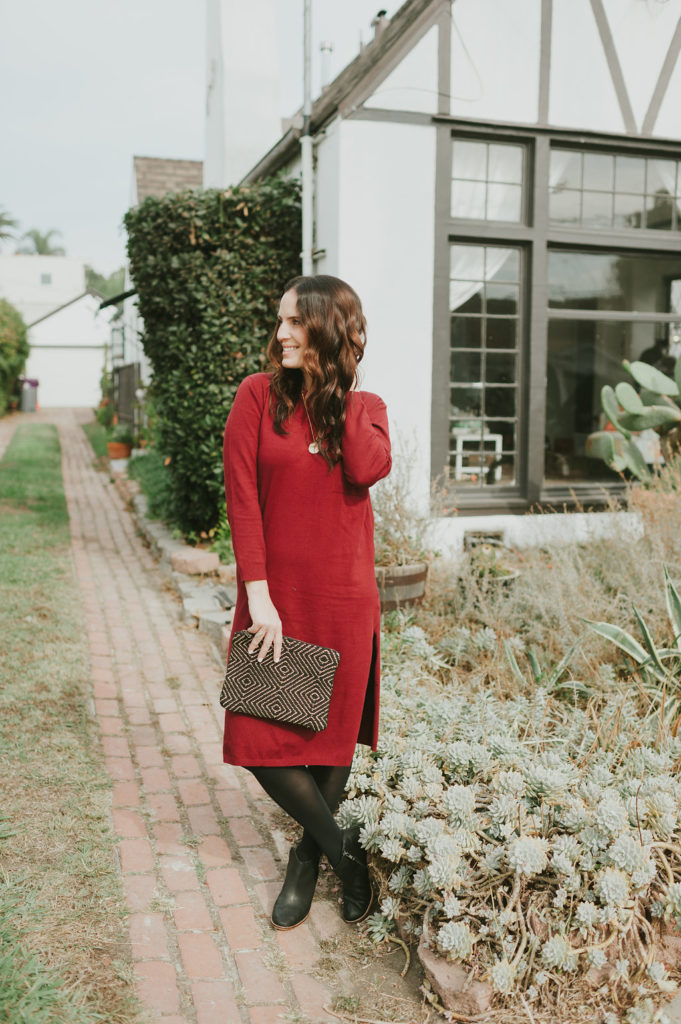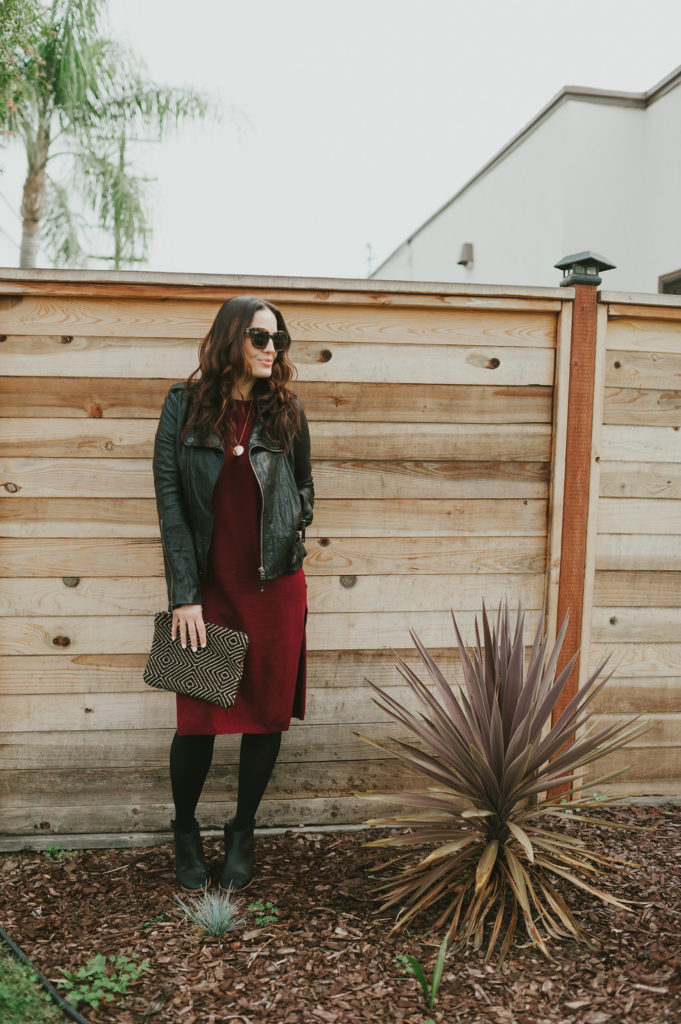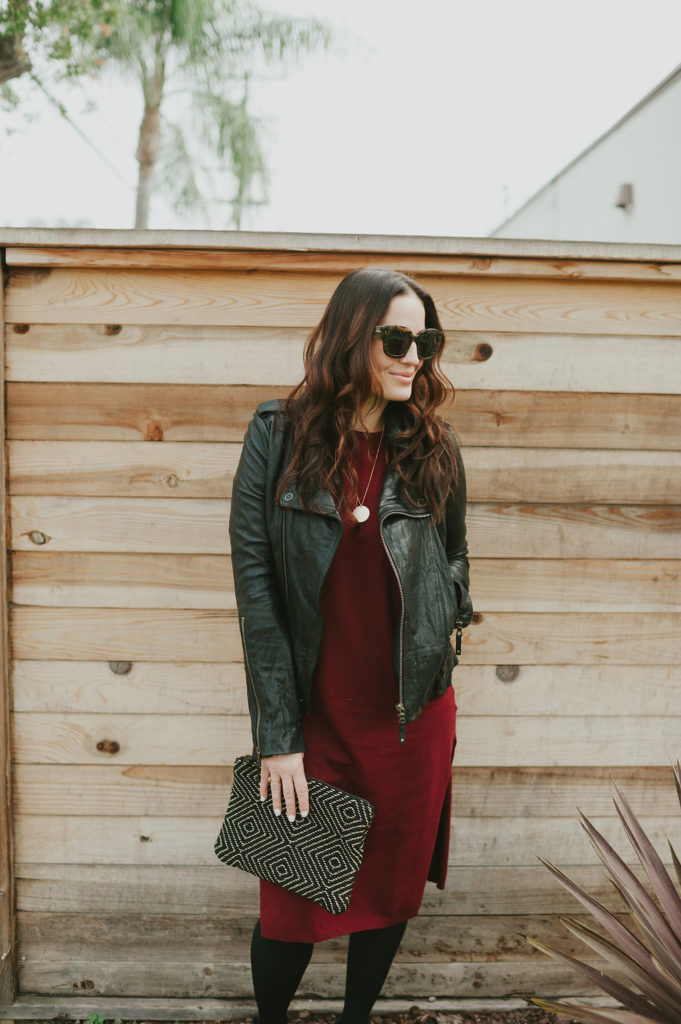 And there you have it! You can shop more below… All of our favorite cozy sweaters for the Fall season in one place!
xx
Jacquelyn