I'm so excited to share this amazing Beijos Getaway with you today!! If you follow us on Instagram you may have seen some sneak peeks into a glamping girls getaway we did… Well here it is!! Us ladies took a trip to gorgeous Guerneville, CA. It's the cutest town about an hour outside of San Francisco in an area which is technically wine country but more on the coast than Napa! While we were there we glamped at Auto Camp, which we are all now completely in love with!
You can win our getaway and see more on Green Wedding Shoes today!!
Photos by the lovely Carlie Statsky
Hair and Makeup by Berlin
Clothing from Knot Sisters
Accessories from Brixton, James Michelle, Wyeth Eyewear and Sea Vees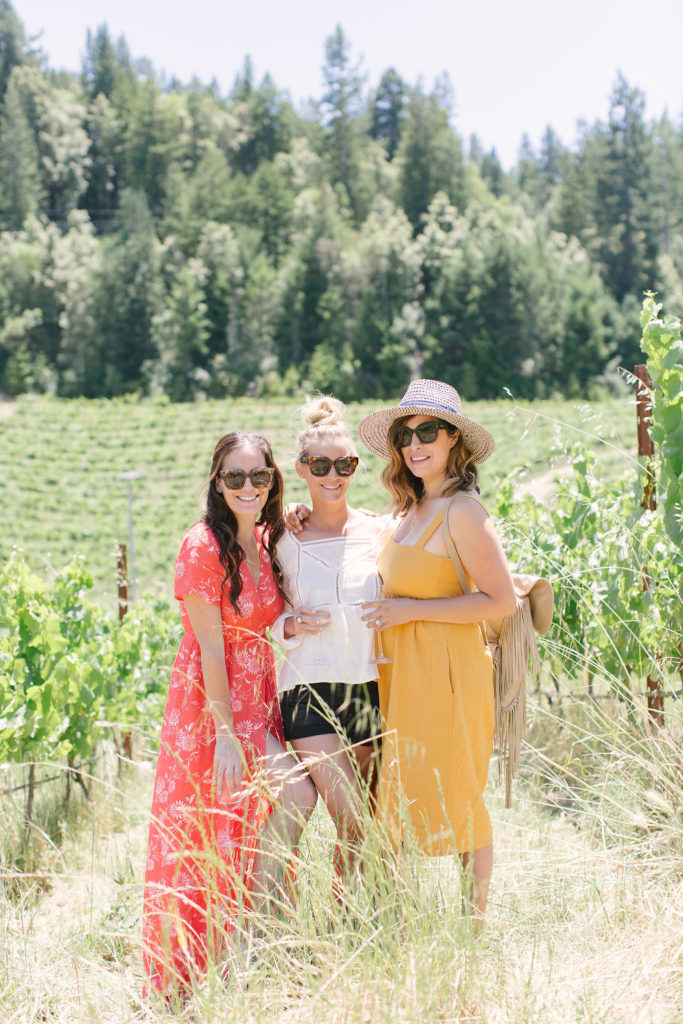 When I was planning our next Beijos Getaway I knew I wanted to stay at Auto Camp. I had followed them on Instagram and always thought it looked so amazing, glamping in a rad airstream or luxury tent in the gorgeous redwoods!? Count me in!! Well believe it or not it's even better in person.
The amenities at Auto Camp are really incredible. They seem to have thought of everything and the design of it all is perfection. Seriously, the bed was so comfy, at this point I don't think any of us can go regular camping again!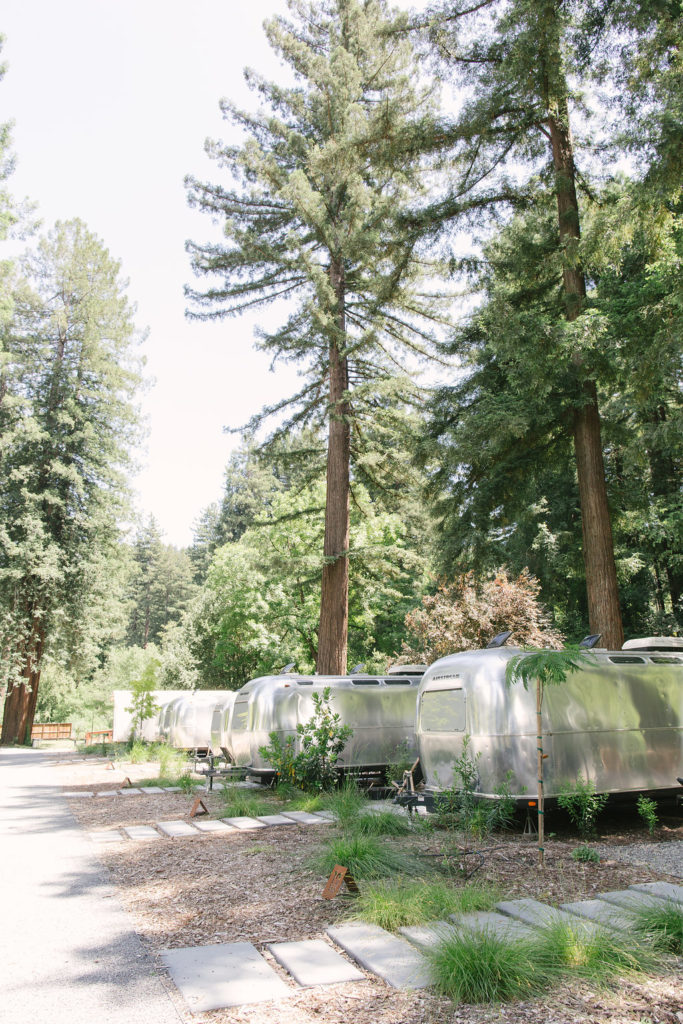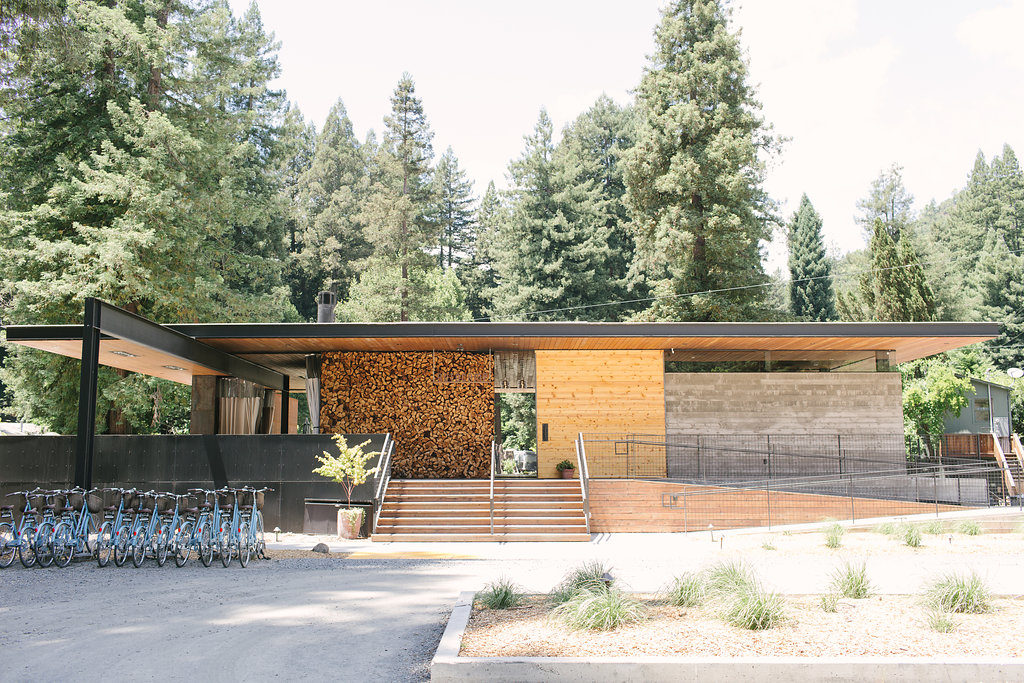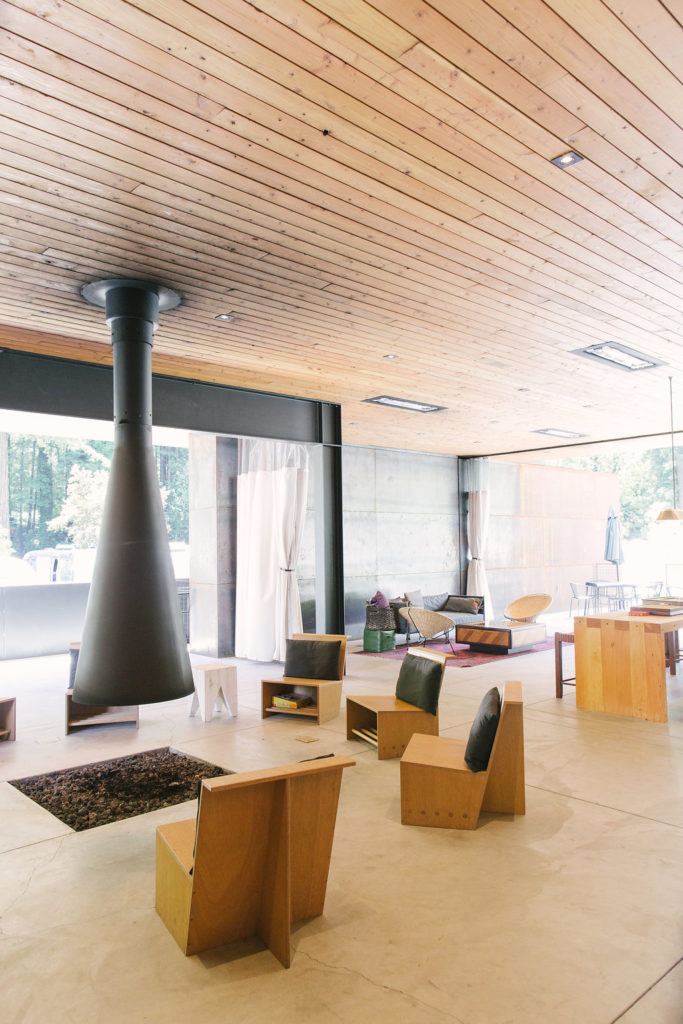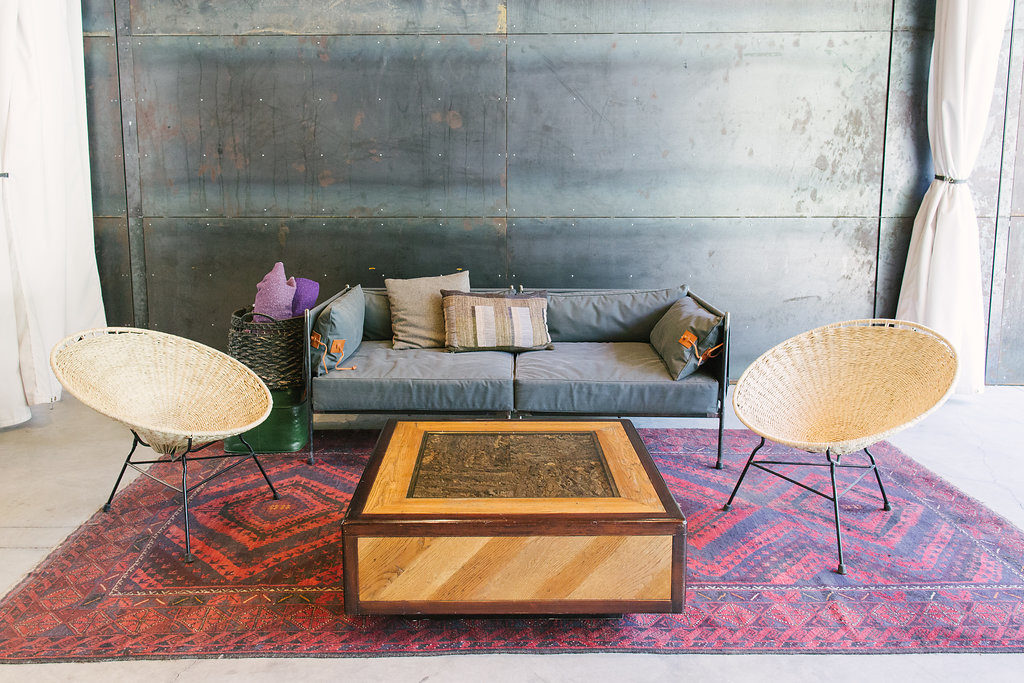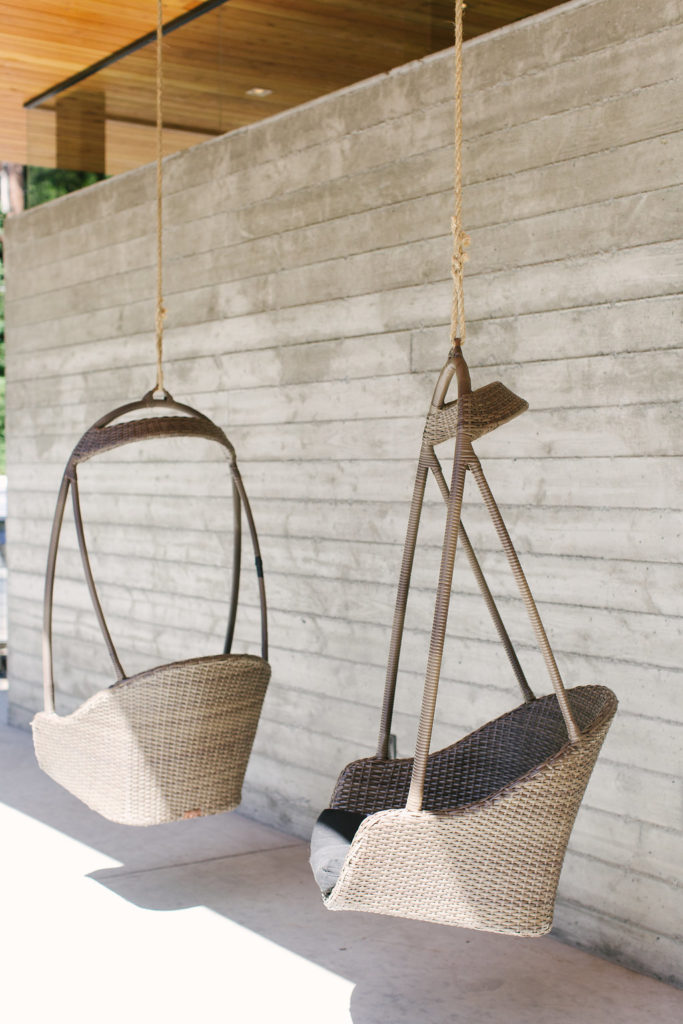 Here's a little more info on Auto Camp… It was created by California natives Neil DiPaola, Ryan Miller, and their team as a place for people who love nature + also a bit of luxury. They've got other locations in Santa Barbara as well as Sonoma, with a few others in the works! Though this location at Auto Camp Russian River doesn't operate as a wedding venue, it may be possible at some of the future locations! A major plus? They do offer group bookings + retreats at Russian River.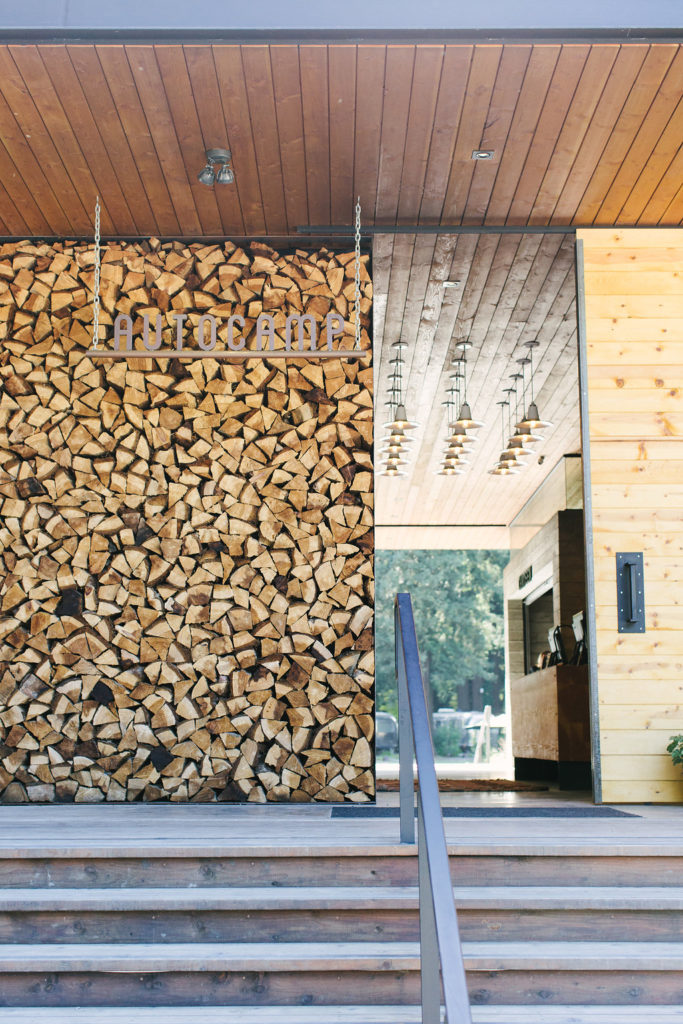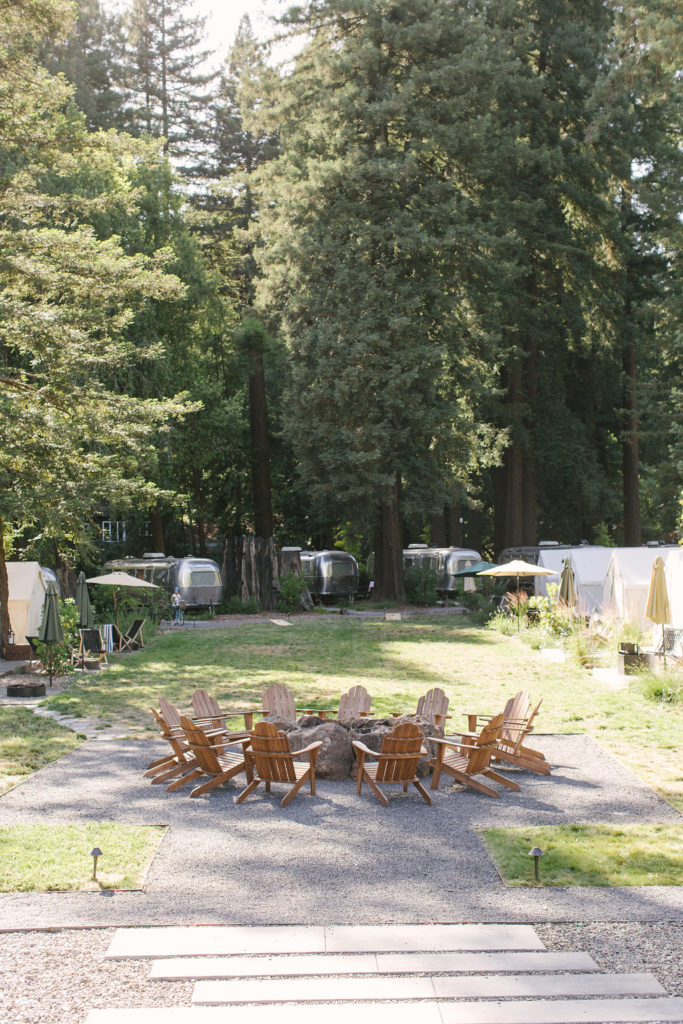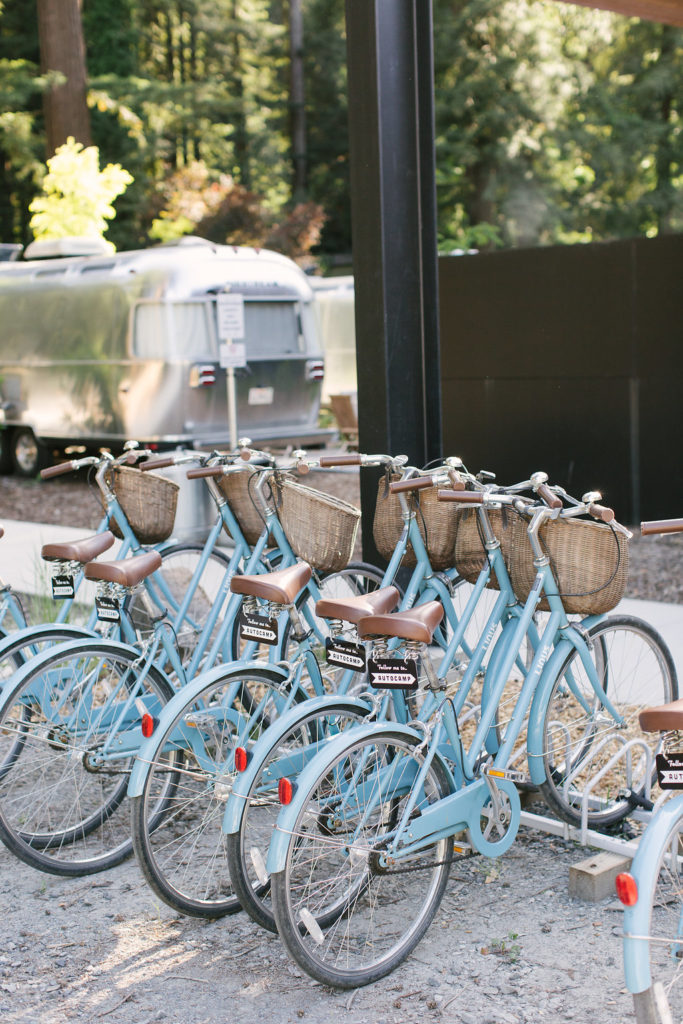 I can't get over the insane accommodations! The airstreams and tents are both aesthetically amazing!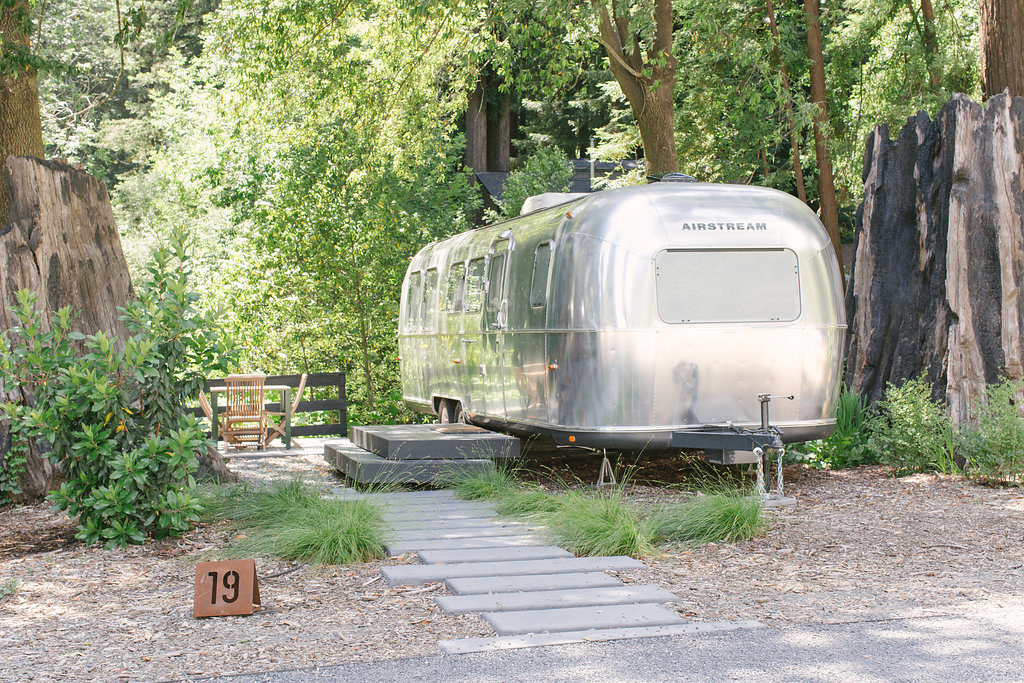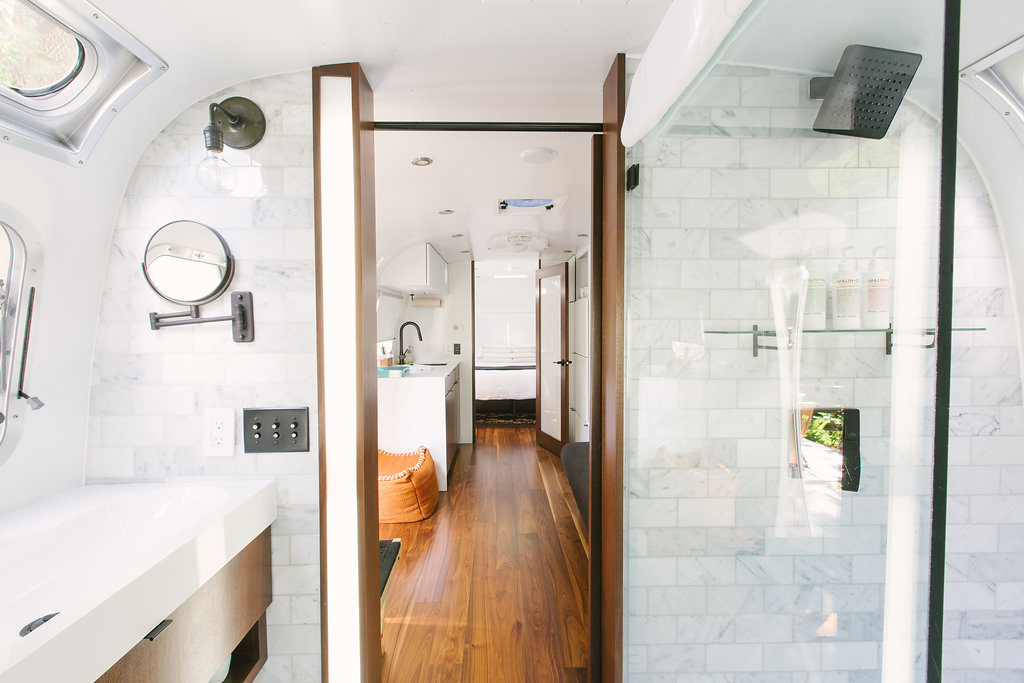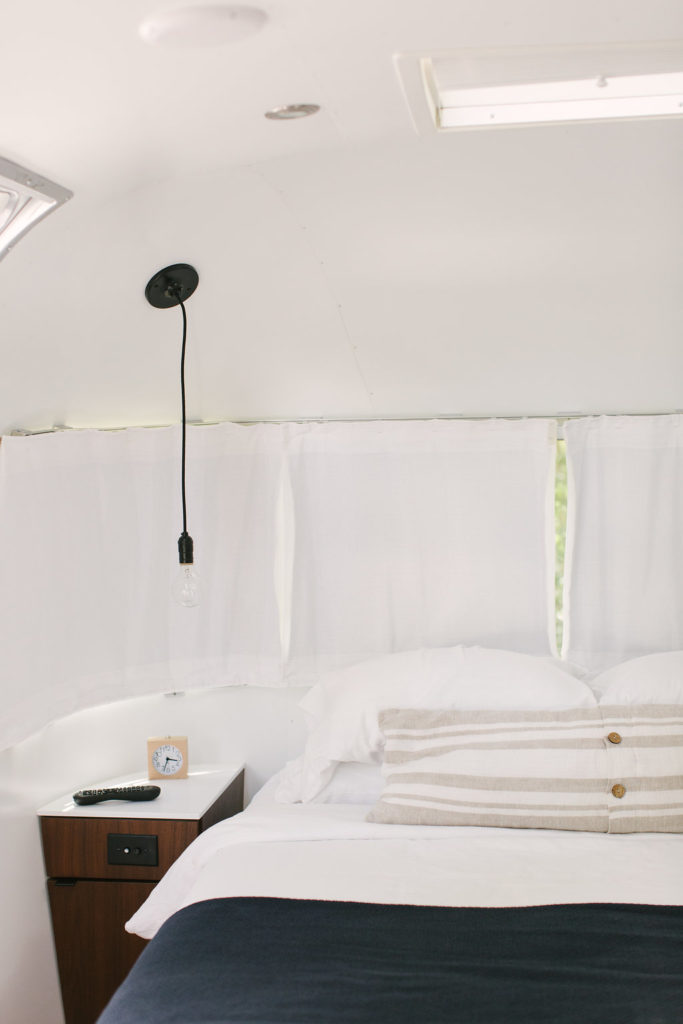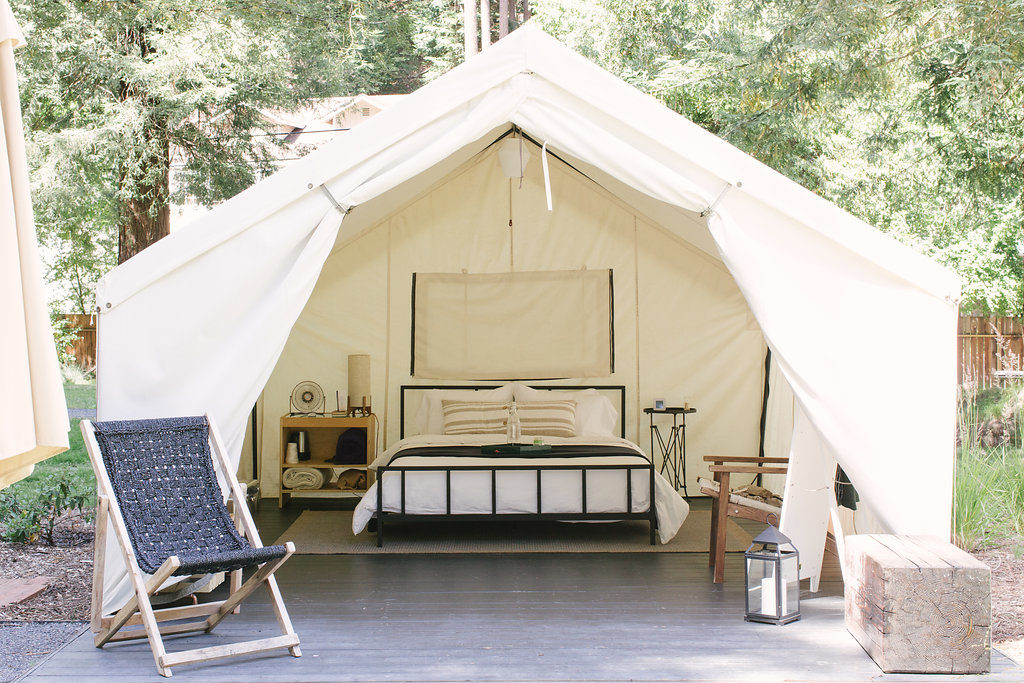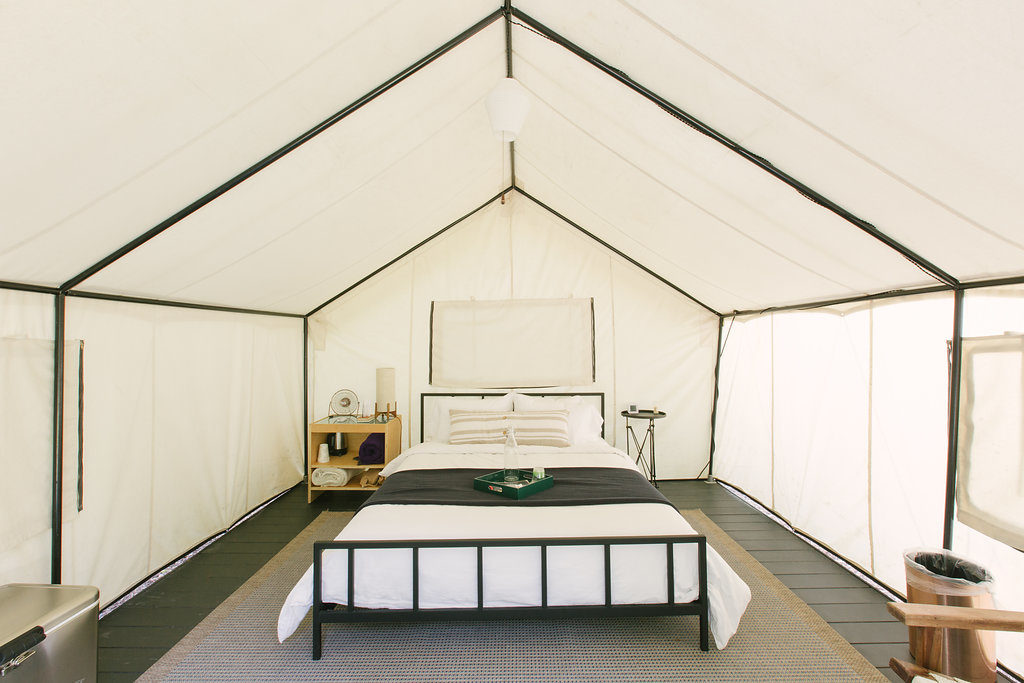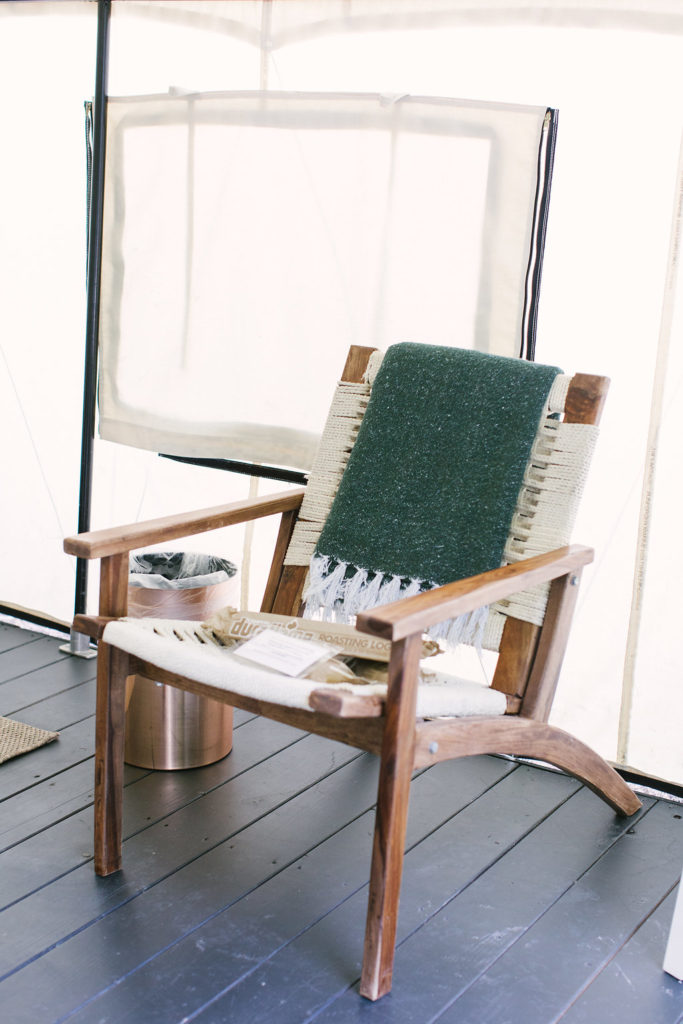 The first night we did a cute little set up complete with wine, some apps from Big Bottom Market and s'mores… Well, we basically did that every night! This trip was all about exploring during the day and relaxing in the evening, and I can't think of anything better than that! It's the perfect place for a low key girls weekend, a bachelorette party, mini moon or even a family trip!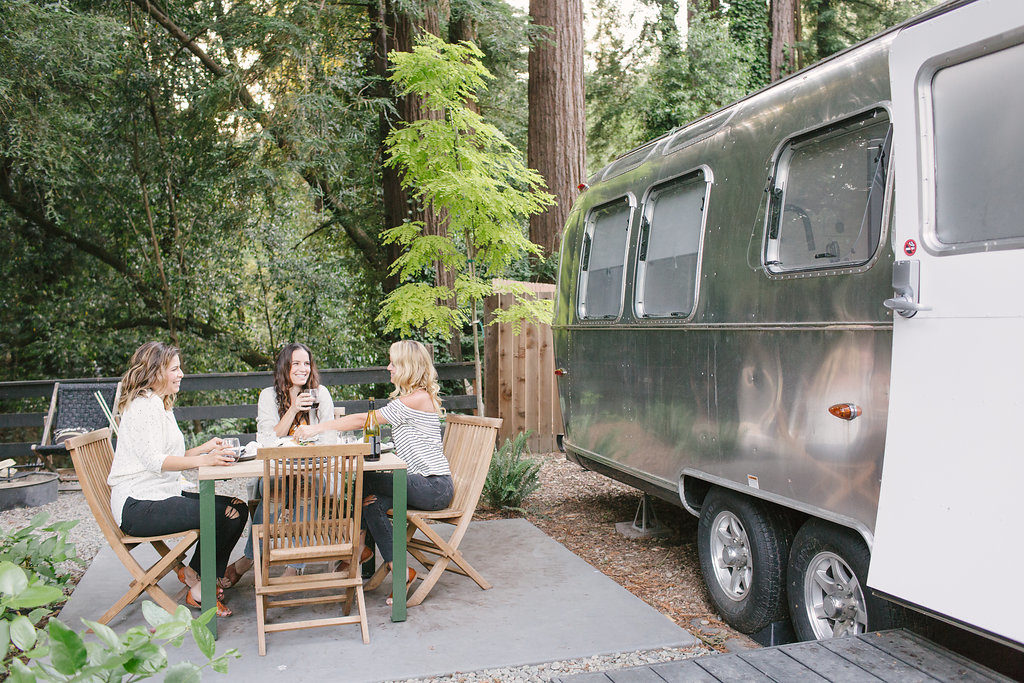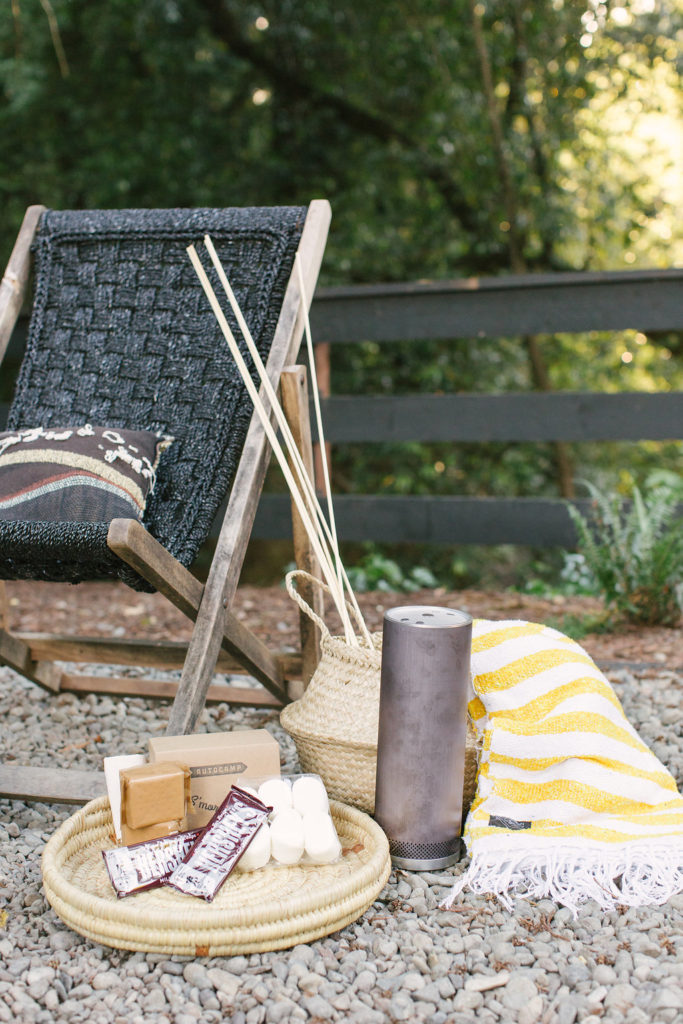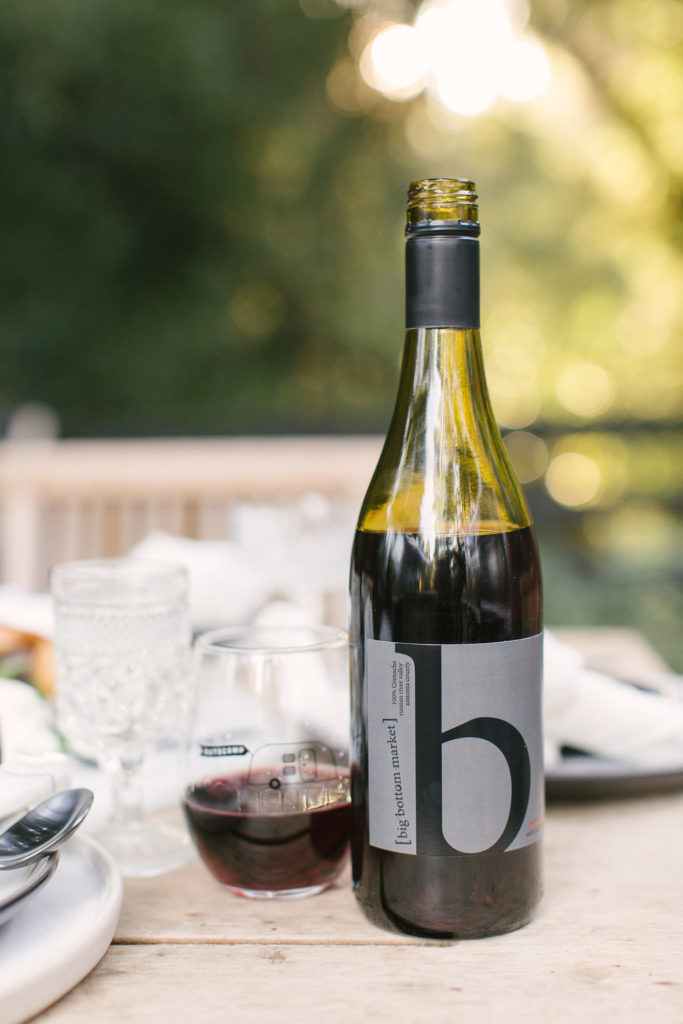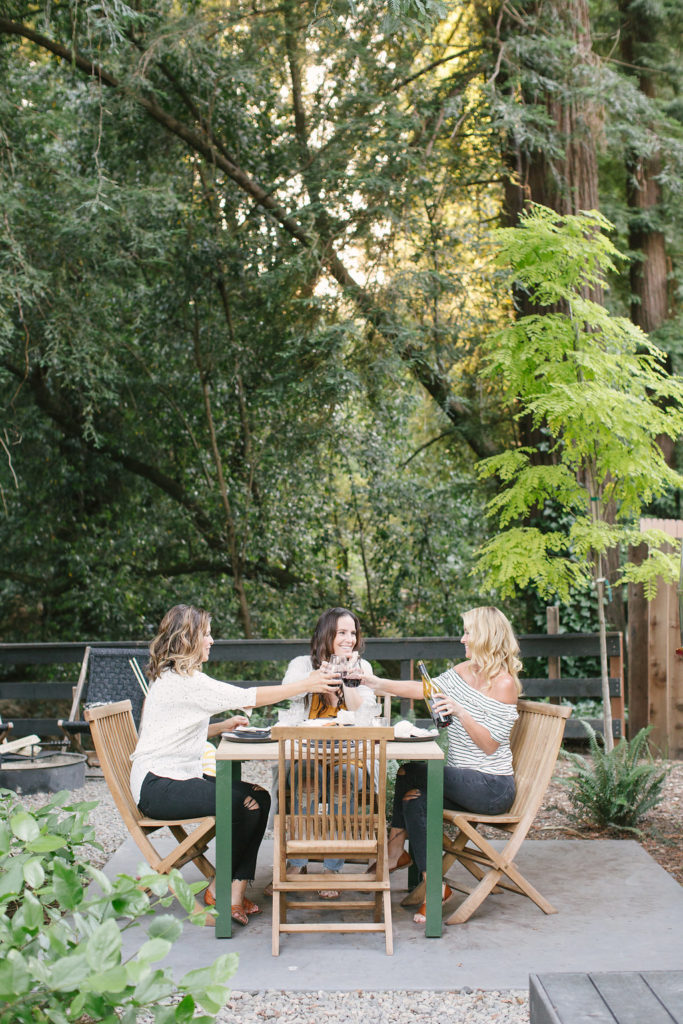 How cute is this set up?! We used some amazing pieces from Cultivate Rentals and our pal Meghann Miniello did the calligraphy.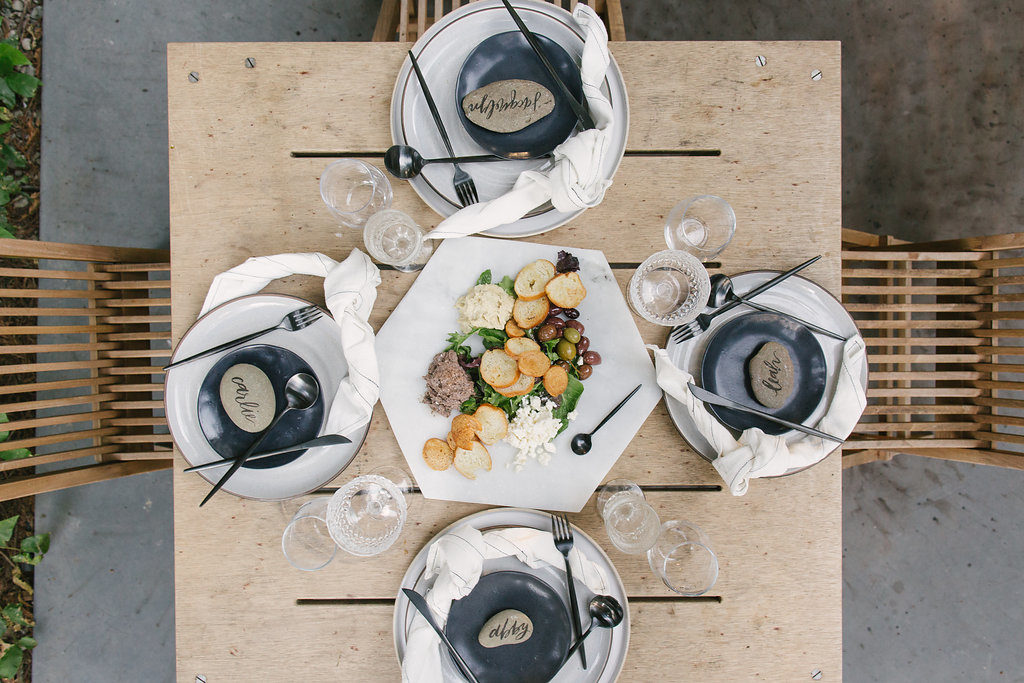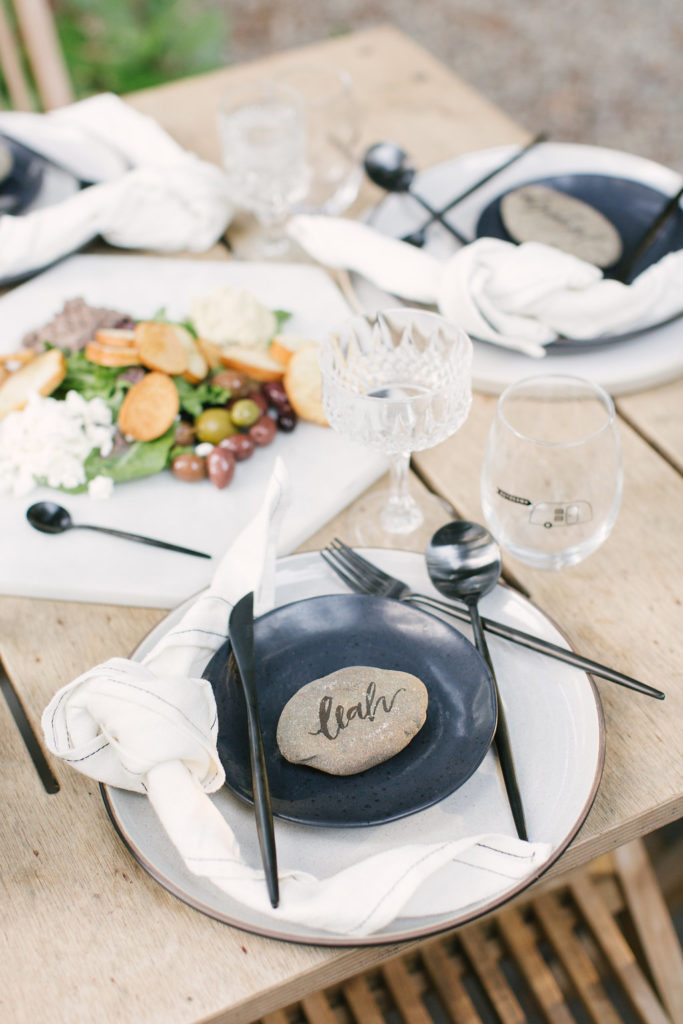 We had to buy these cute little wine glasses from Auto Camp!!!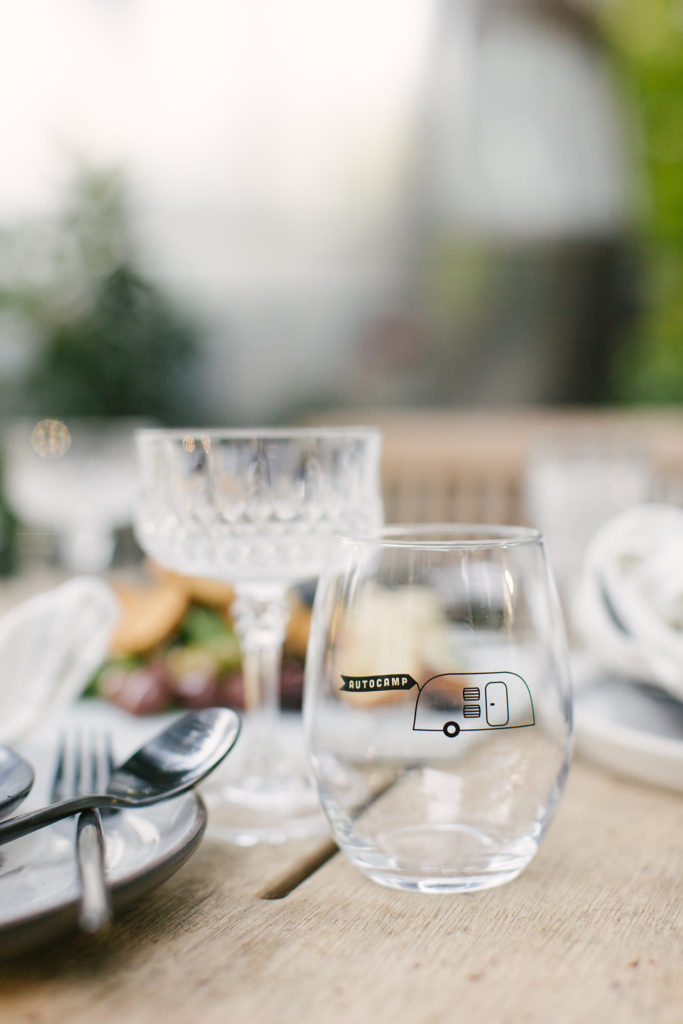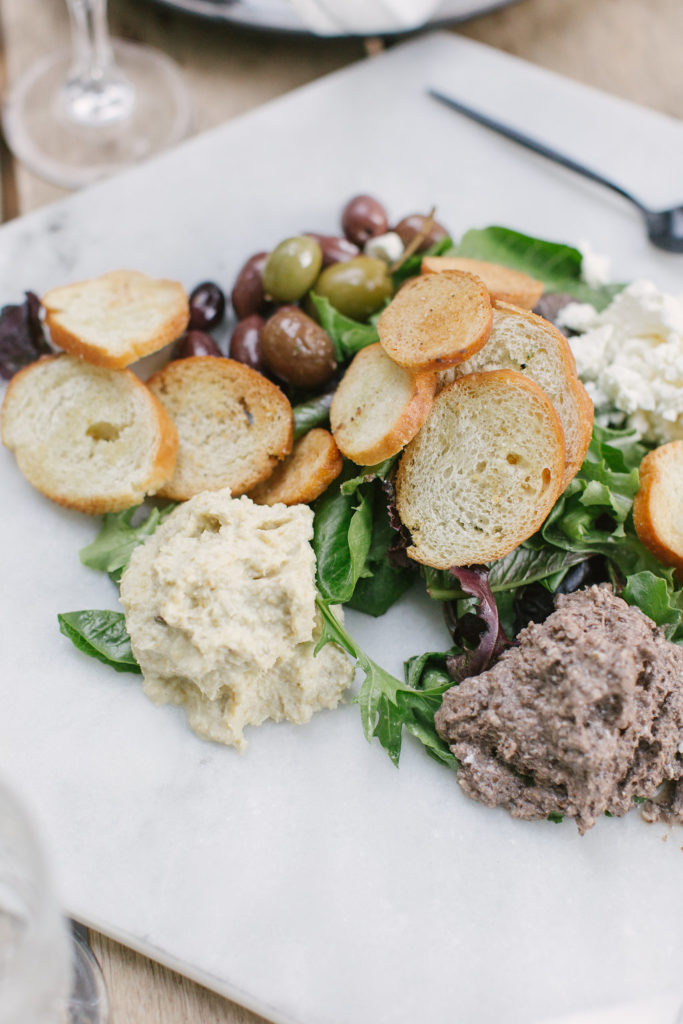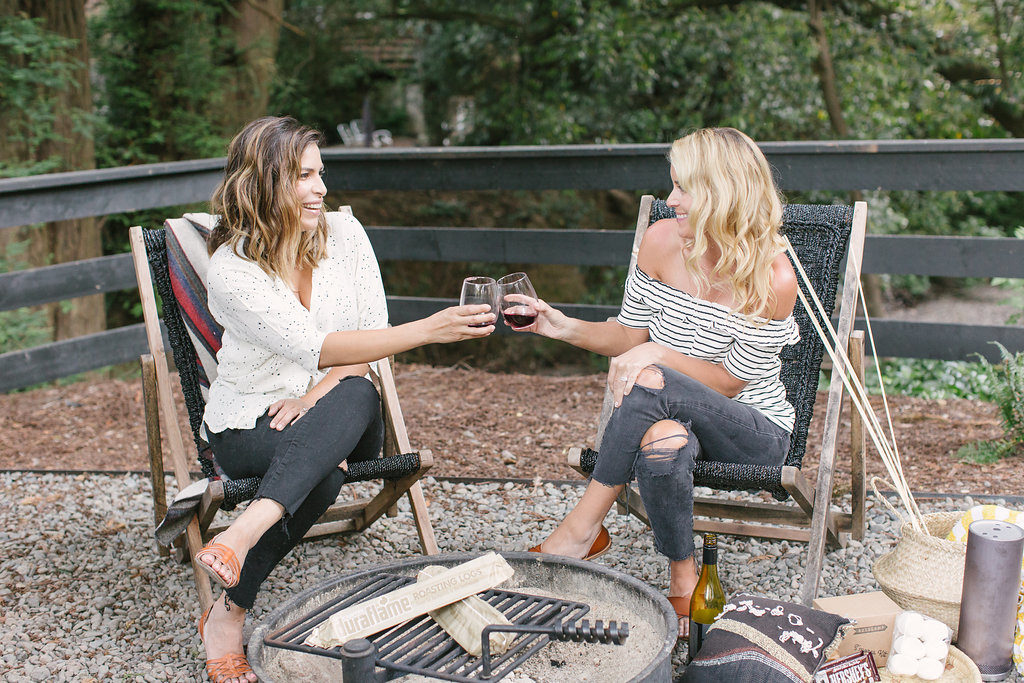 The town of Guerneville is a hidden gem located in the Russian River Valley of Sonoma County. Historically, the town was known for its logging community — having formed in the late 1800s, and today there are charming shops, restaurants, and wineries with a much-loved rustic feeling.
Mixing towering redwoods with sparkling, cool waters, and laid-back attitudes, Guerneville was a popular vacation getaway for San Franciscans (by train) in the 1870s to the 1930s. Today, it's got a hip, free-spirited vibe with all the cozy cabins, food stands, cafes reminiscent of the '60s and more! With more than 50 wineries within a ~20-minute drive, it's definitely a place for wine lovers!
We were really lucky to meet up with Michael Volpatt the Co-founder of Big Bottom Market while we were in town. He showed us all around his favorite spots which is how we knew where to go! He was basically our own personal tour guide for the day and we couldn't have had more fun! Michael was the best and since he is such an influencer in the community up there I wanted to ask him a few questions about the town for you…
We love Big Bottom Market, talk to us about owning such an iconic spot in town…
Big Bottom Market has been an amazing new chapter in the lives of me and my business partner. We opened the Market with the help of Crista Luedtke six years ago and together we all worked on creating a place that welcomes locals and visitors with great food and wine. Being noticed by local and national press has also been great for the Market and for the town. Our biscuit mix and honey was recently named one of Oprah's Favorite Things and this designation is opening so many great doors for us. Pretty soon you'll start seeing Big Bottom Market retail products in stores nationwide!
Here's a look at Big Bottom Market, our favorite spot for a bite and a glass of wine! And yes, the biscuits are THAT good!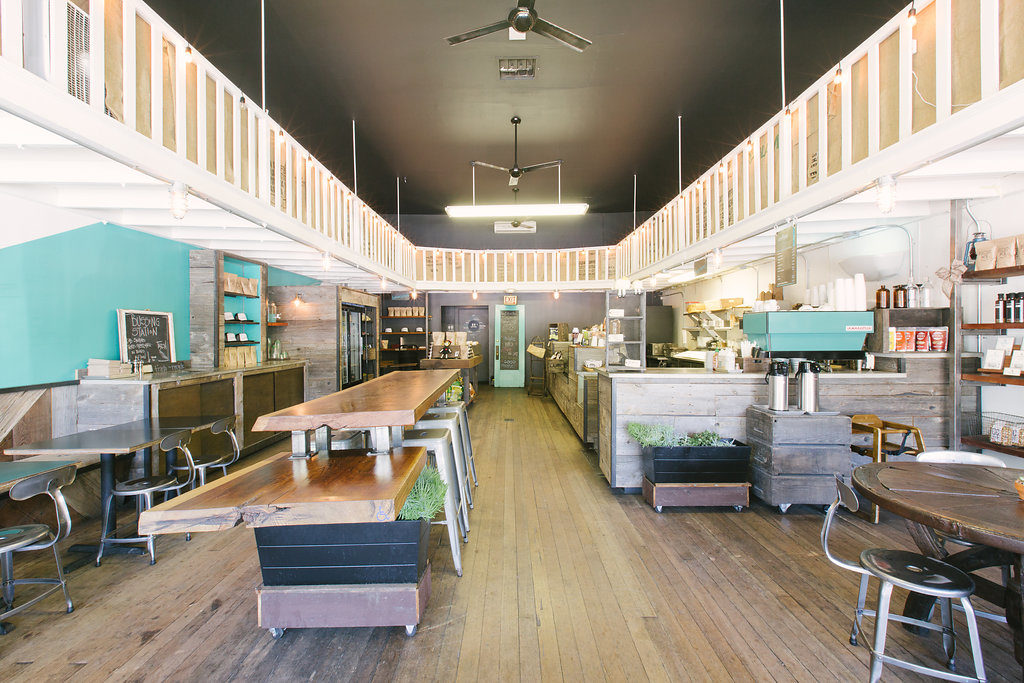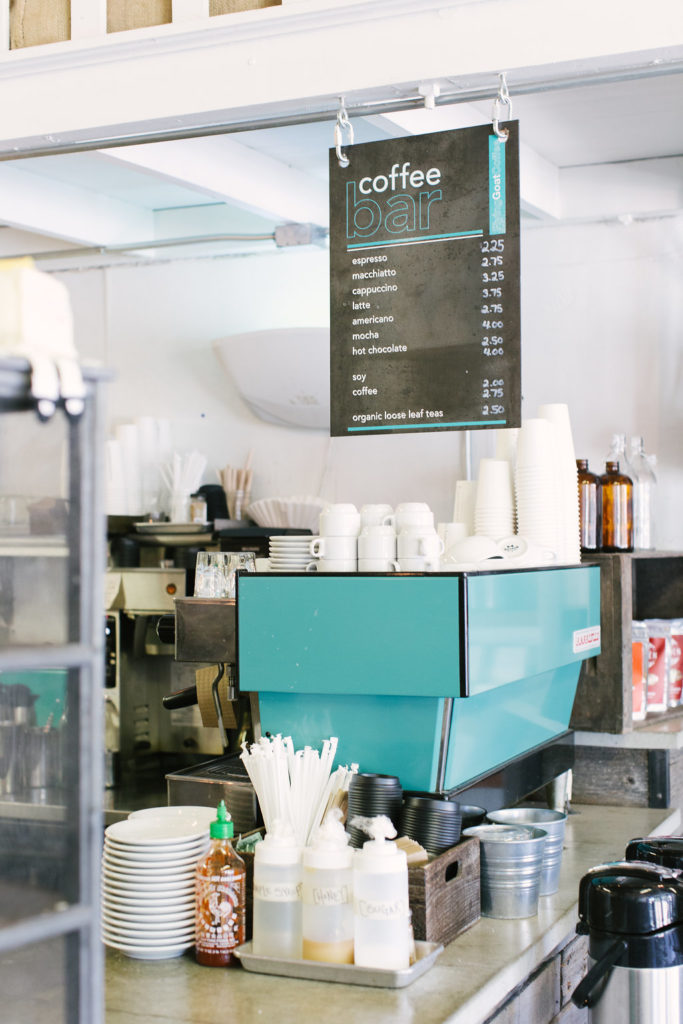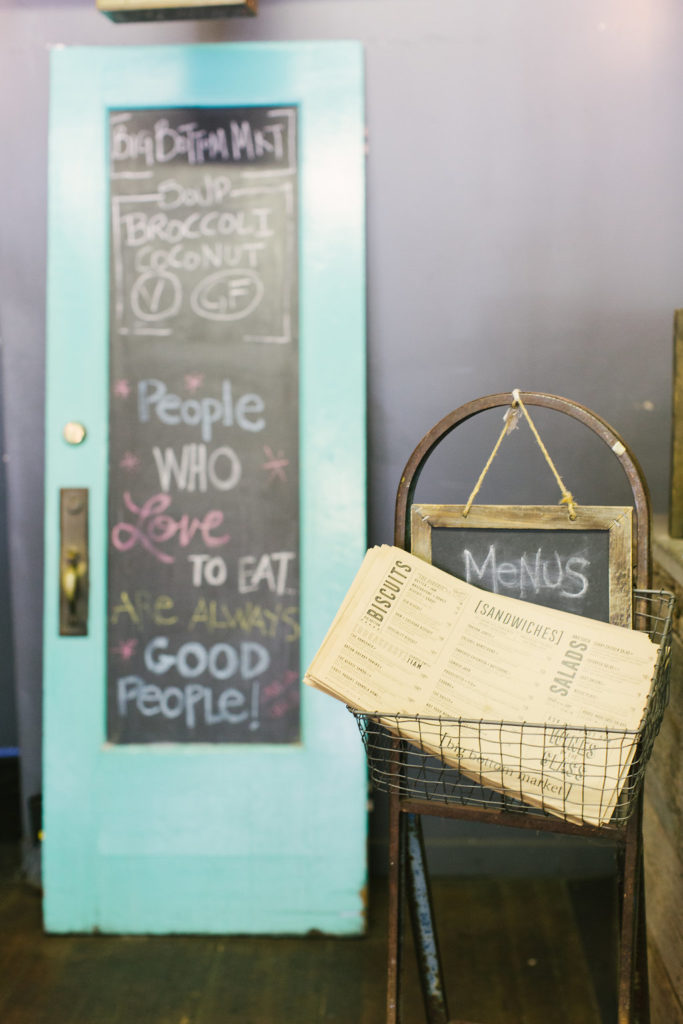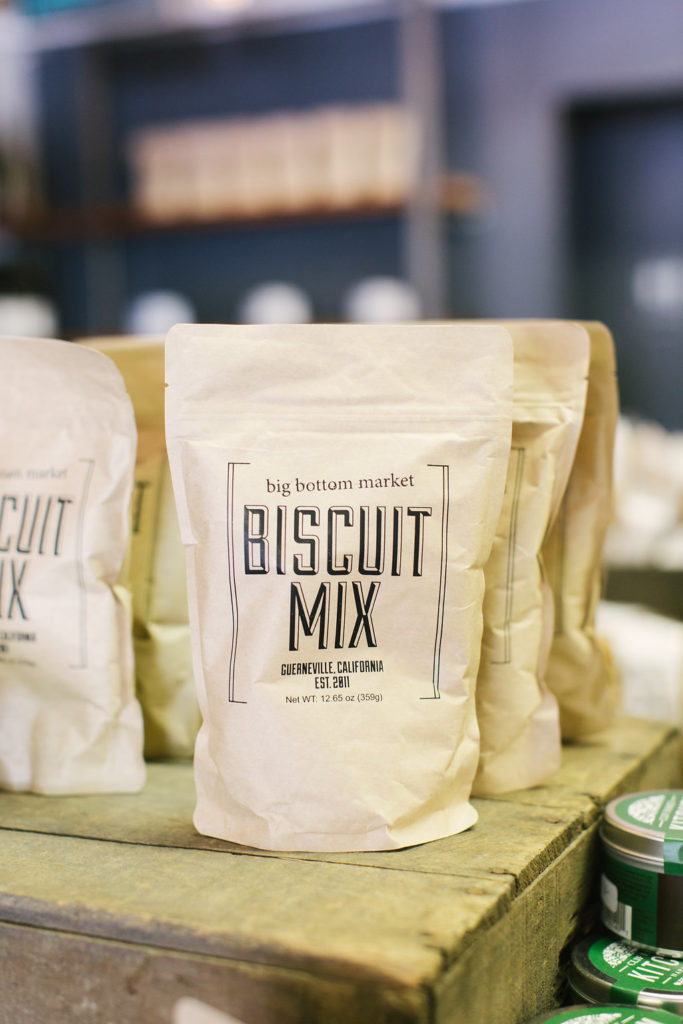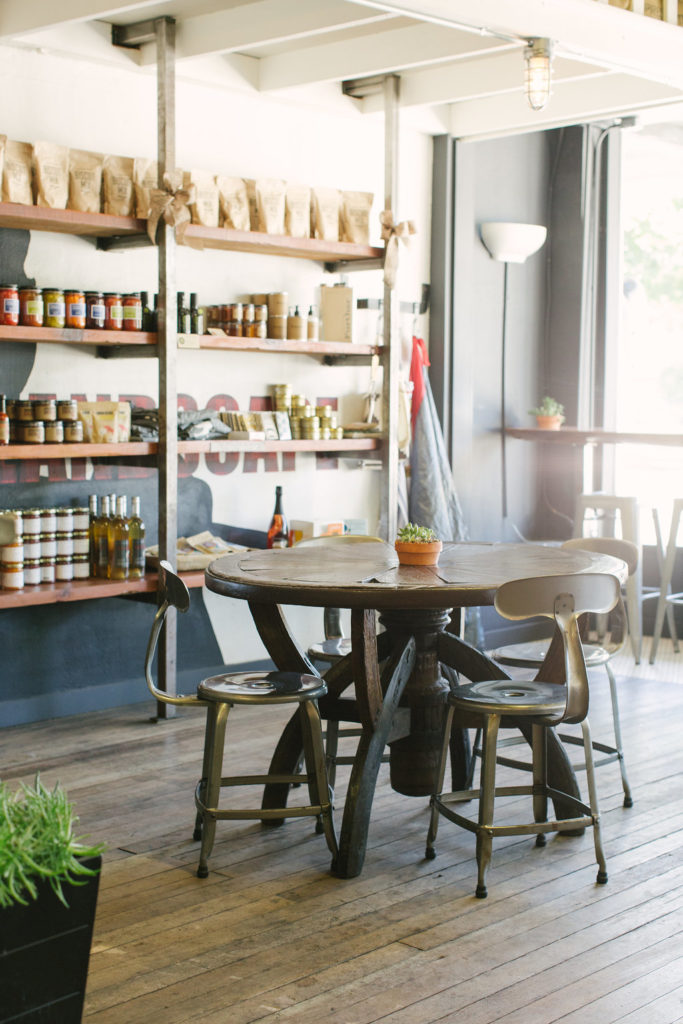 You used to primarily live in San Francisco, what drew you out to Guerneville?
For years I would come up here with friends and spend weekends camping, hiking, wine tasting, floating on the river and having fun. When the real estate market was down it became far more affordable to purchase property and I jumped at the chance. At first it was supposed to only be a weekend retreat, but I quickly found myself spending more and more time in this little hamlet and recently decided to give up my home in the city for full time residence. Although I do travel quite a bit for work and pleasure it is always so wonderful to come back to my home in the Redwoods.
Next up is boon, such an amazing hotel that also has a spa, doesn't a massage sound pretty great right now?!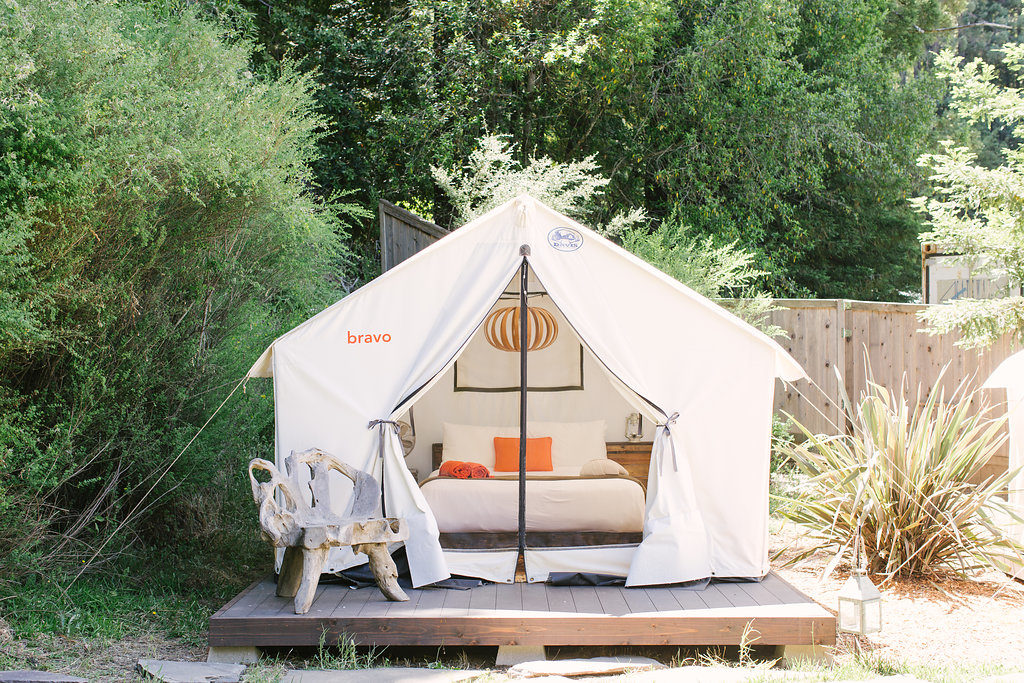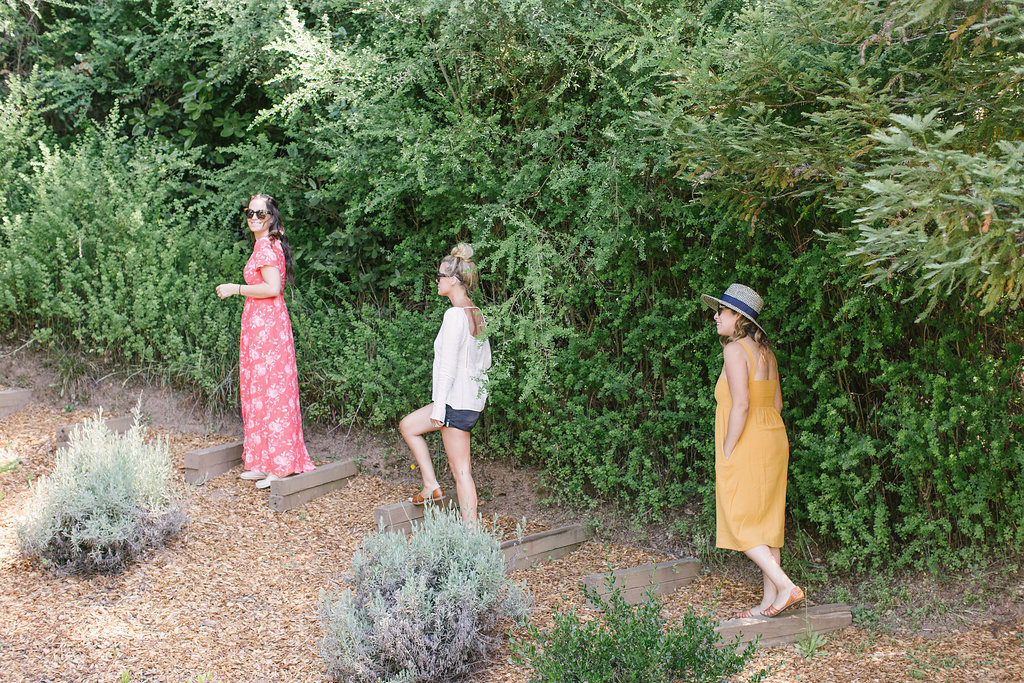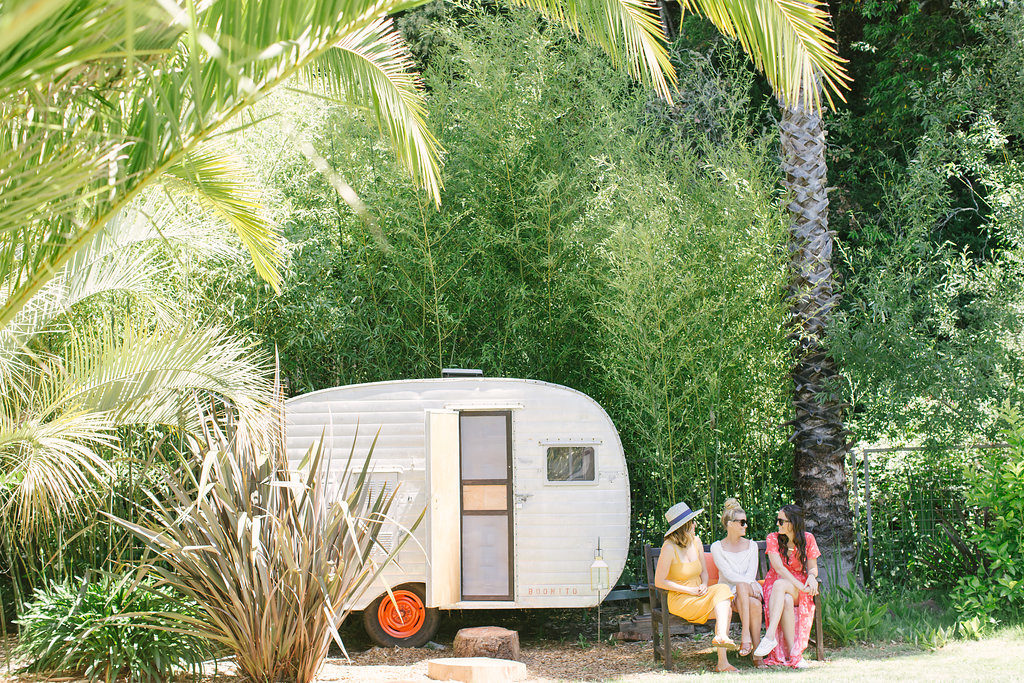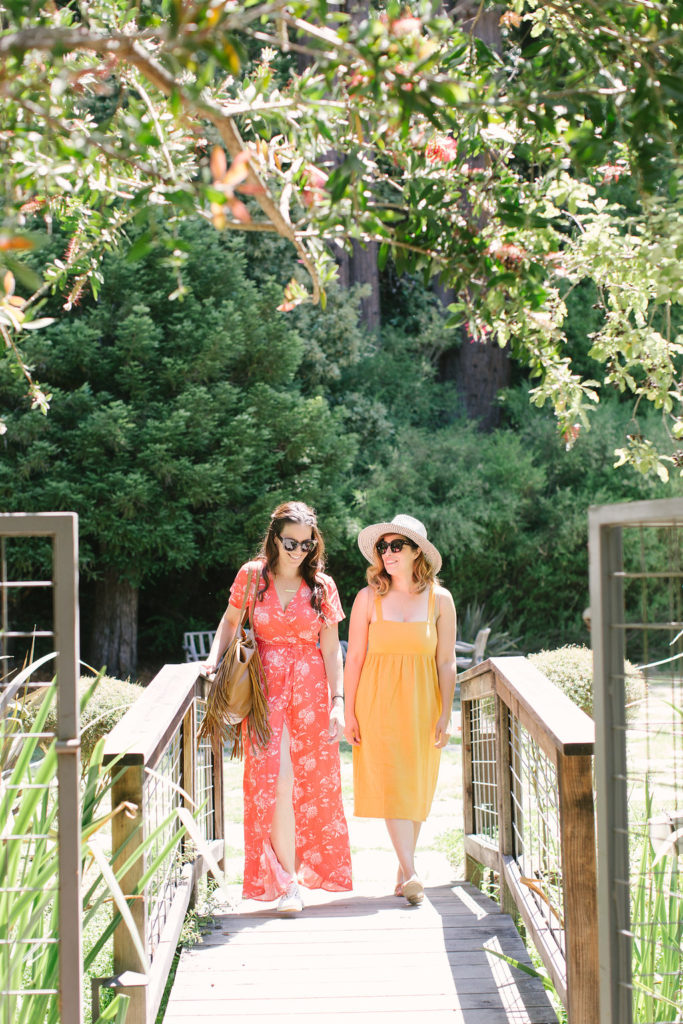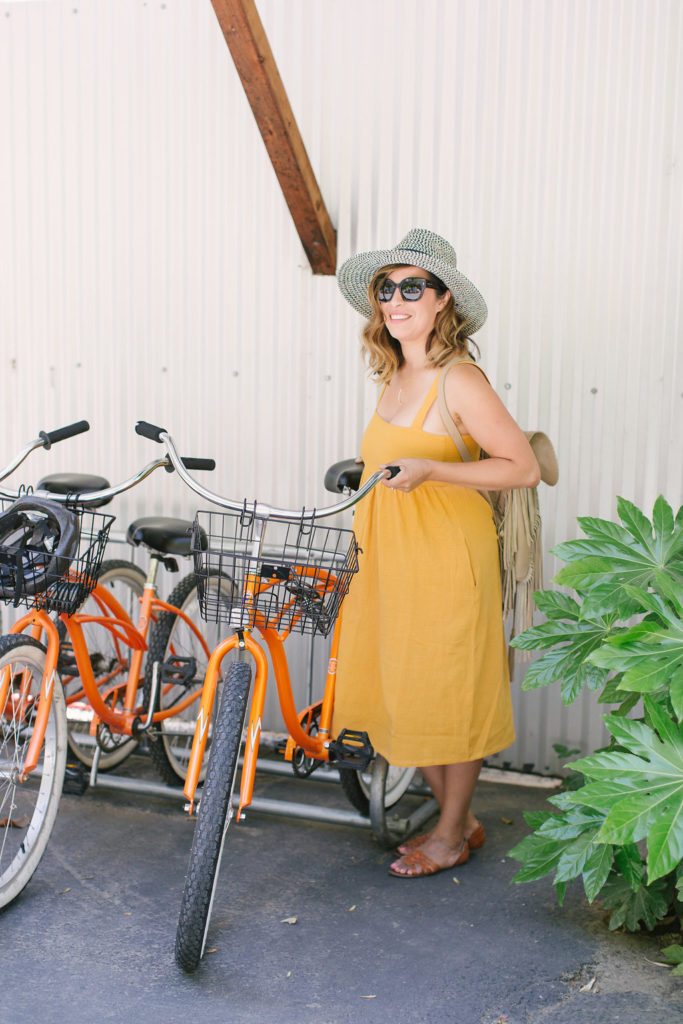 What are some of your favorite parts of living in Guerneville?
Where else can you get the Russian River, the Redwoods and close proximity to the coast as well as some of the most amazing wineries in the world. When I moved here eight years ago the town was just starting to transform as young entrepreneurs and weekend warriors started moving in, buying real estate and opening businesses. A number of long time locals were also ready to transition the beauty that they helped create along Main Street and beyond and have welcomed change with open arms. Living in a small community of people that really care about the town has been absolutely wonderful.
This is El Barrio, such a cute spot with so many amazing details! We loved the tile and all of the color… Oh, and their drinks are so tasty, you won't want to leave… I didn't!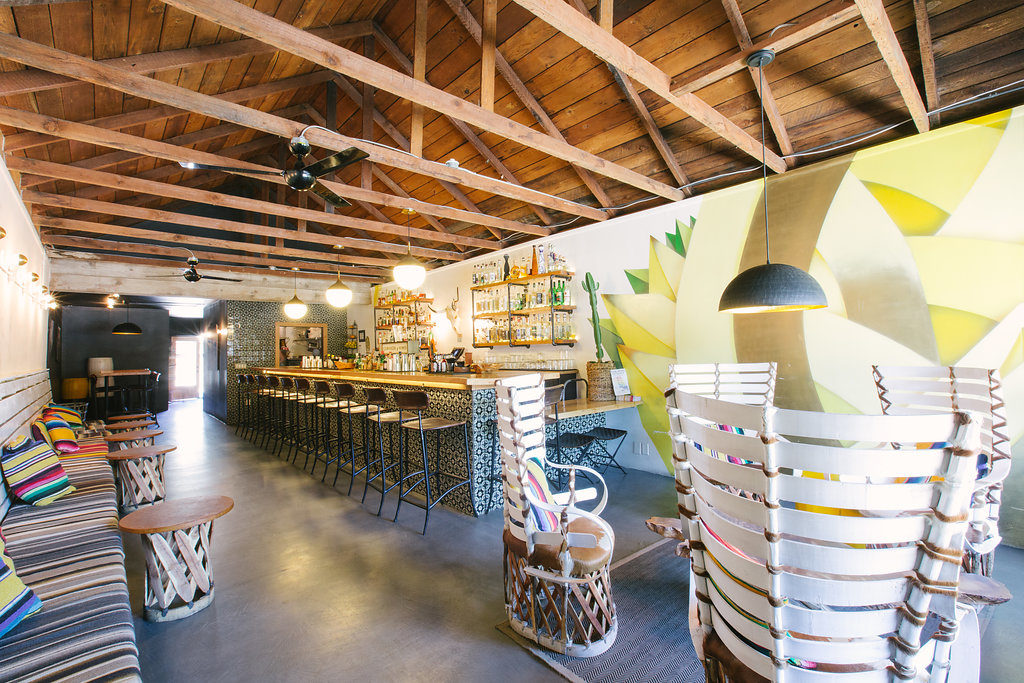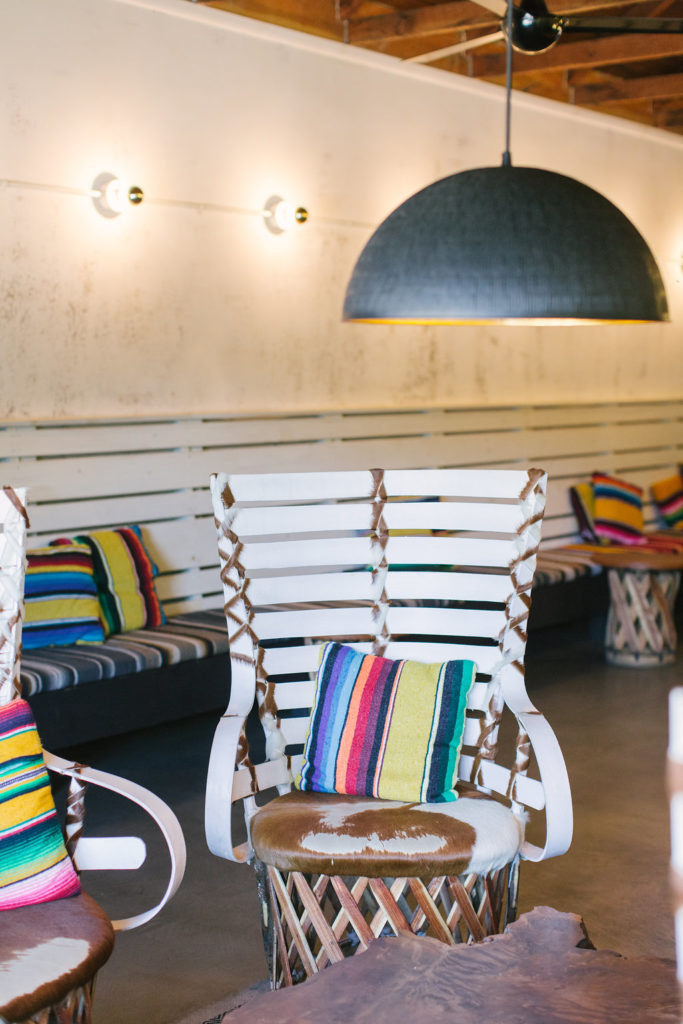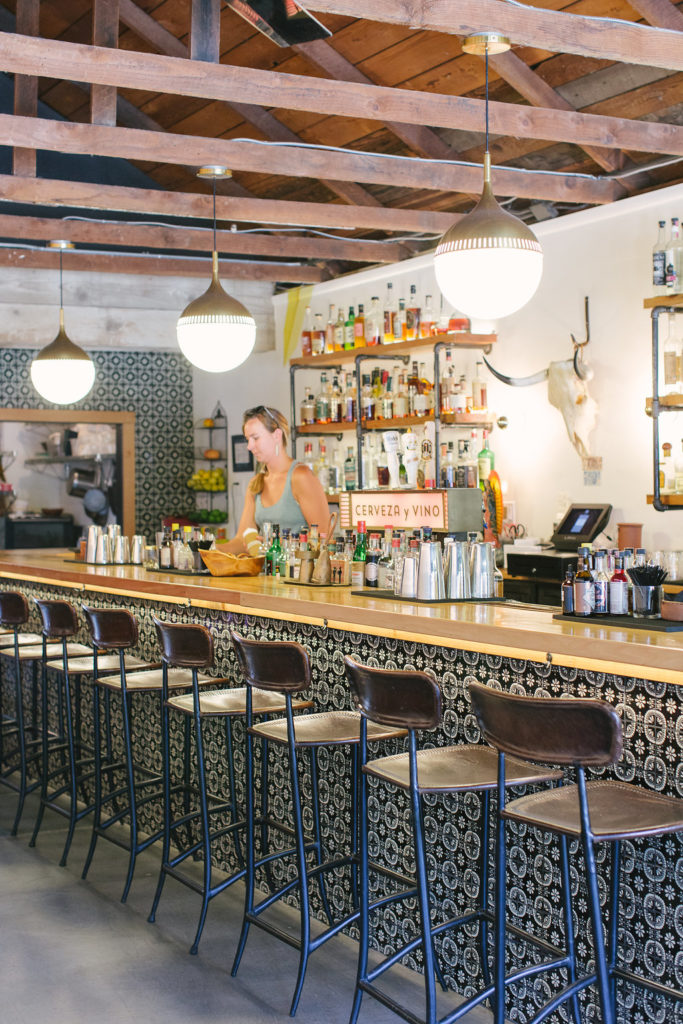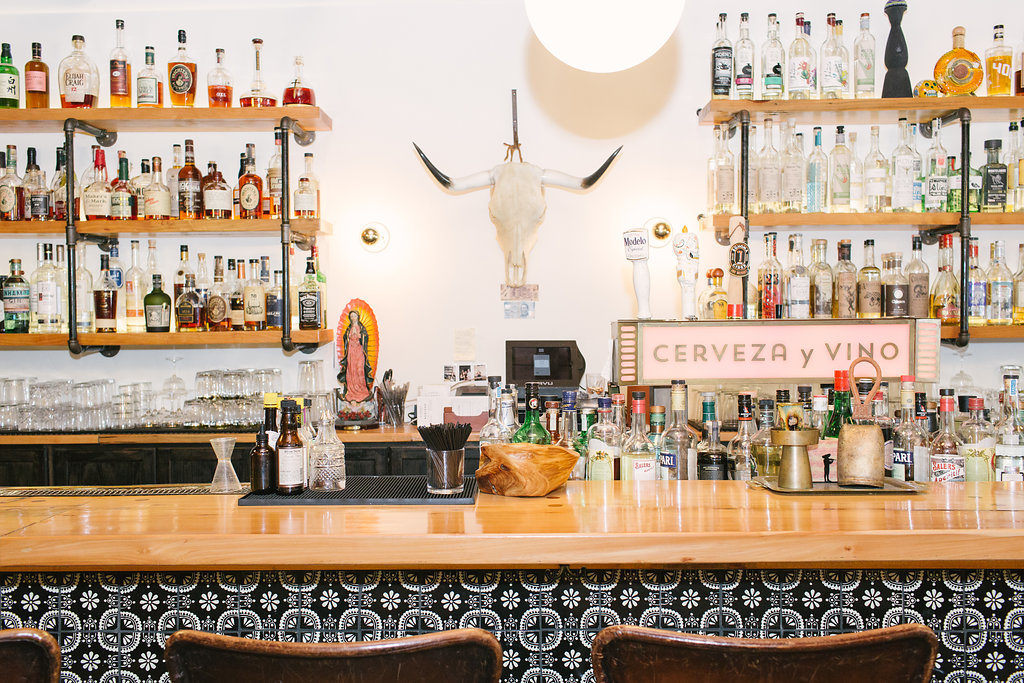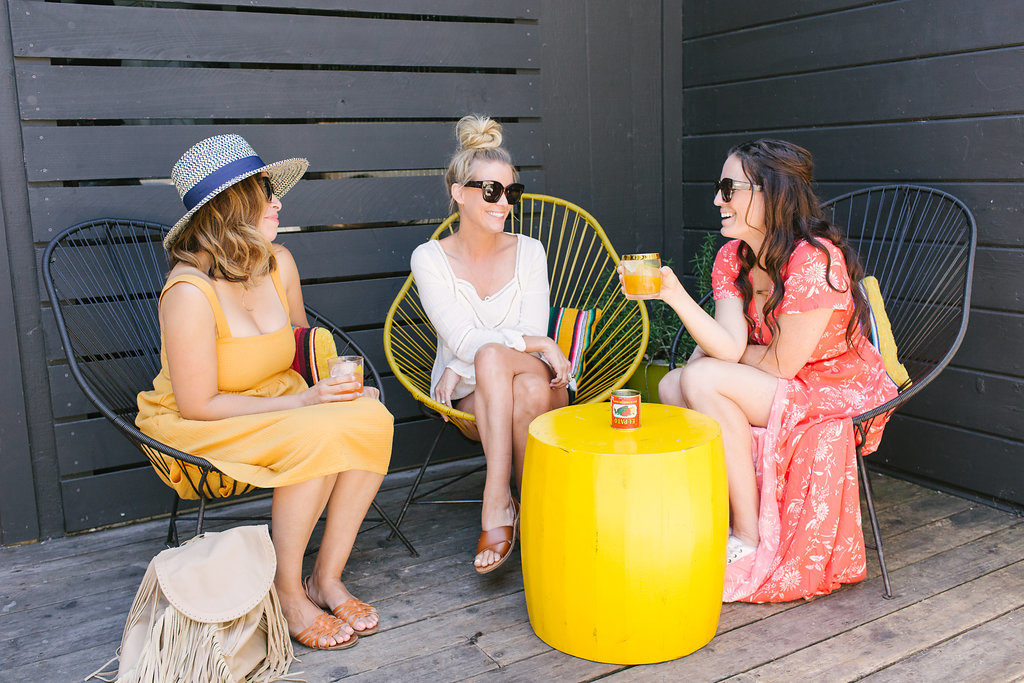 Tell us your top 5 spots to see in the Russian River…
1. Armstong Woods
2. The sunset at River's End in Jenner
3. Johnson's Beach (get the hot dog)
4. Wine tasting at Porter Bass Winery
5. Crudo at Seaside Metal and Brussel Sprouts at boon
Probably our favorite stop on out Guerneville tour was Porter Bass Winery. It's so picturesque, the wines are delicious and above all it was so relaxing and refreshing to just sit and talk with each other. A definite must see!!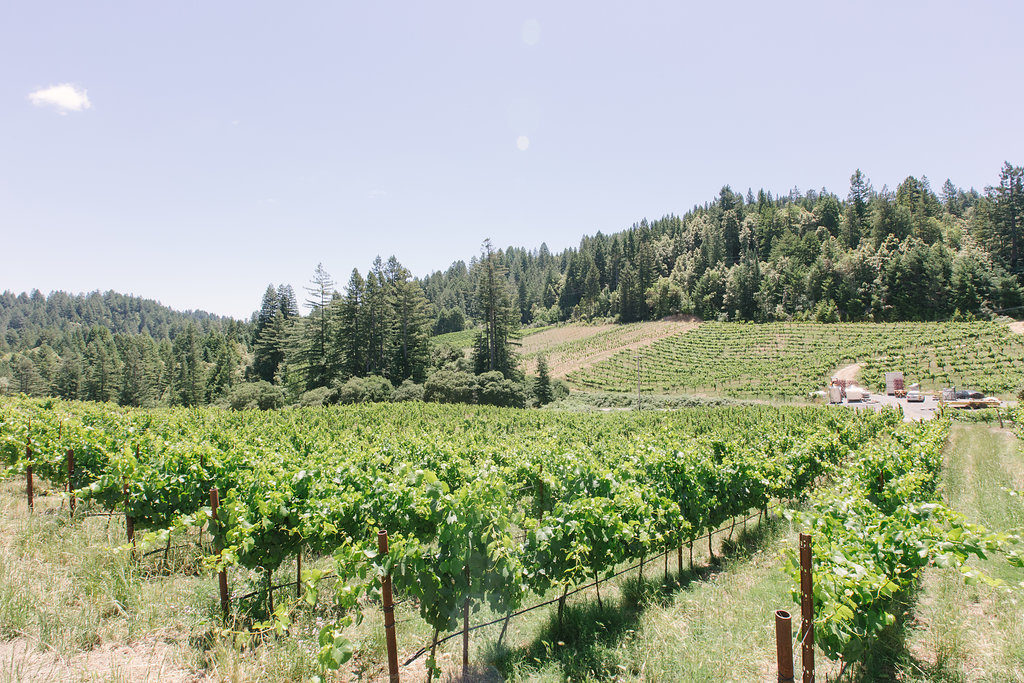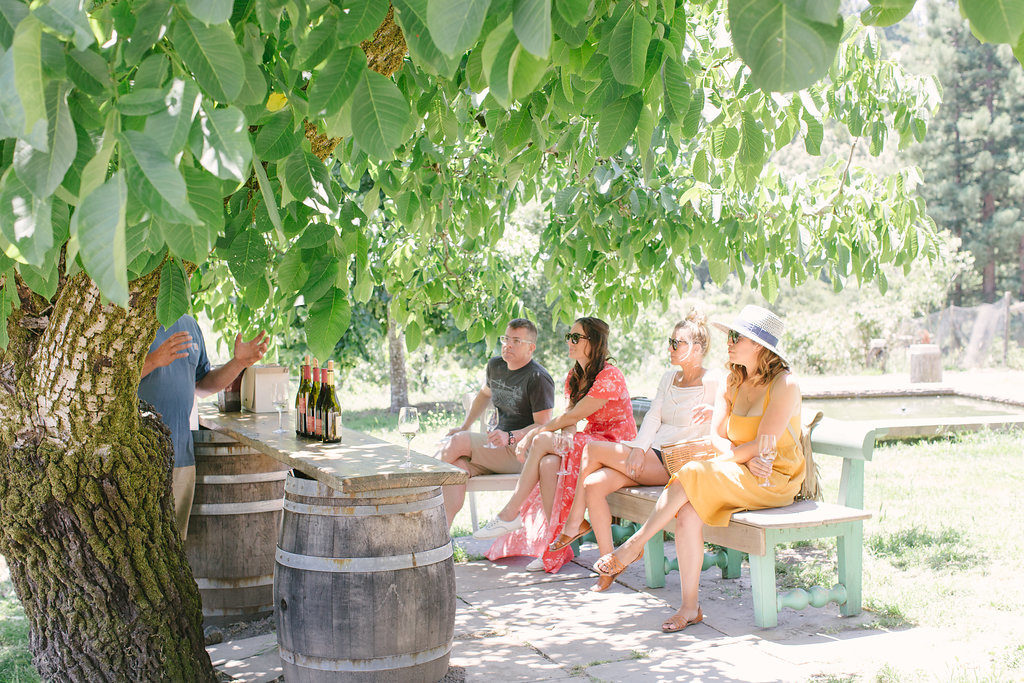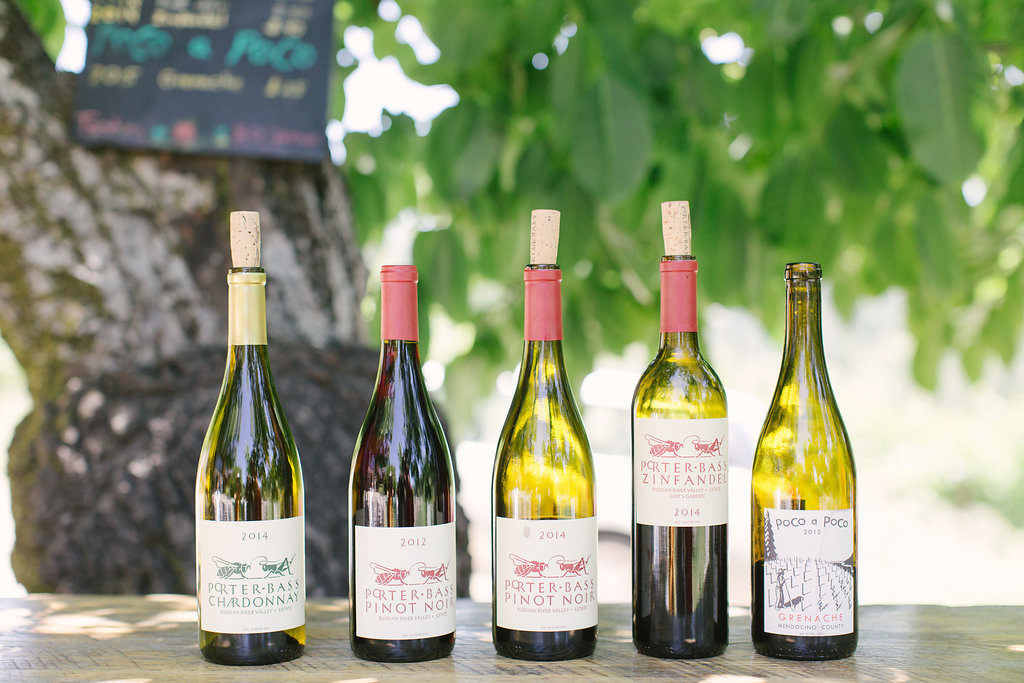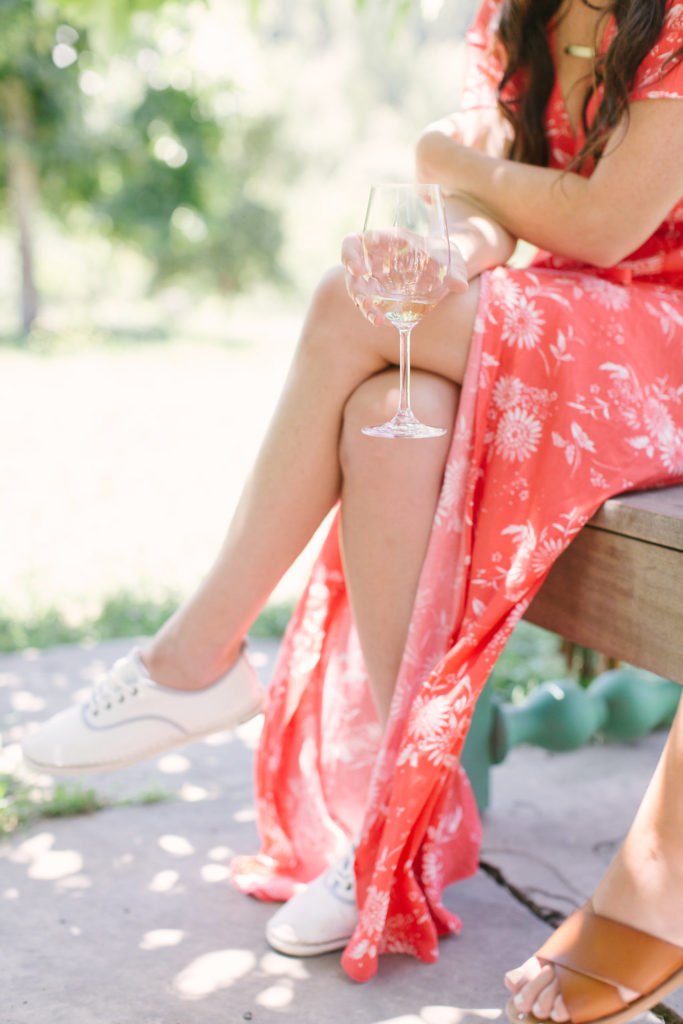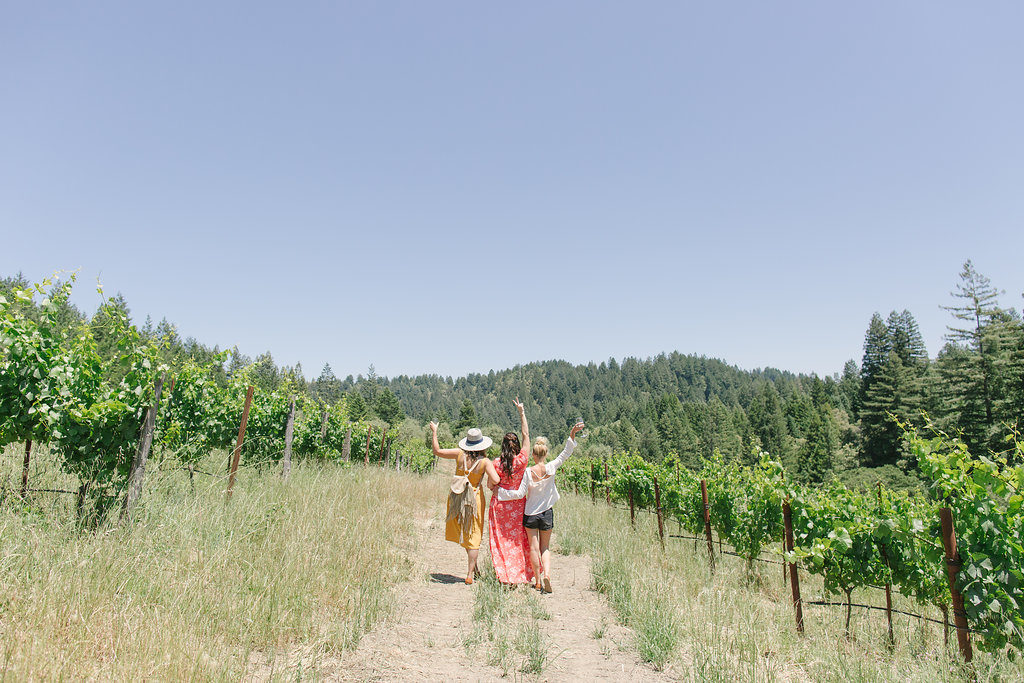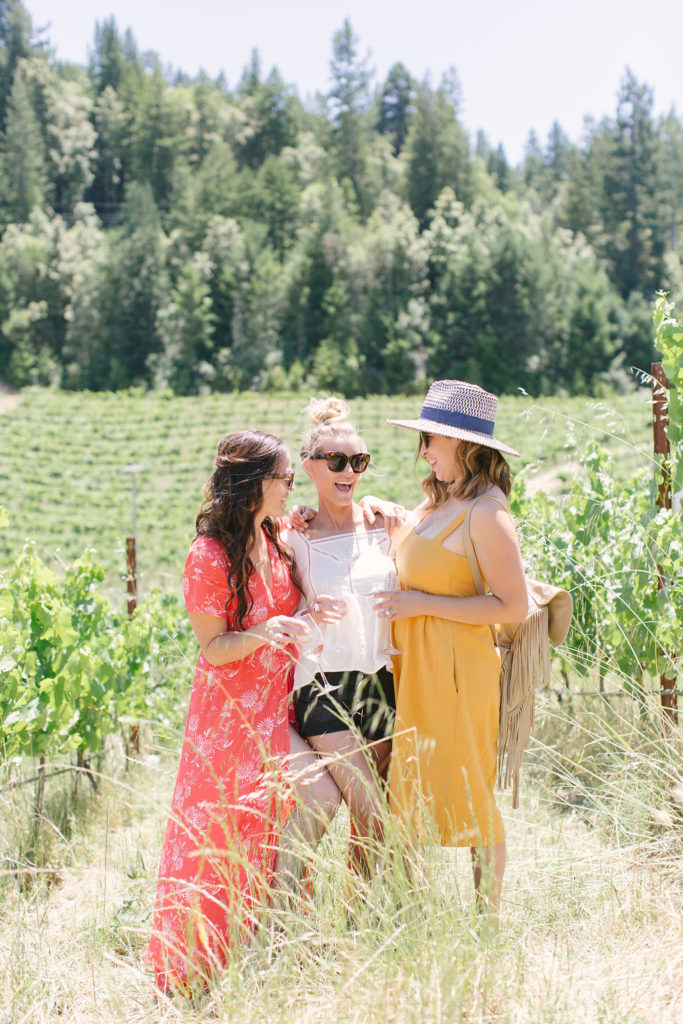 We love the community in Guerneville, talk to us about that and how they support the gay community…

This town has a very big and active LGBTQ community. So many of the Guerneville's business owners and new residents are gay men and women from both the town and the city. Sonoma County Pride is hosted here and we have an order of the Sisters Of Perpetual Indulgence who work hard to raise money for local non-profit organizations. If someone had to choose a lovely little "gay community" to be a part of and wanted a place where EVERYONE is welcomed with open arms I would tell them to look no further. Guerneville is the place to be.
Michael took us to a local taco cart for lunch and we picnicked over looking the Russian River… Give us yummy tacos and a gorgeous view, and we'll give you three huge smiles!!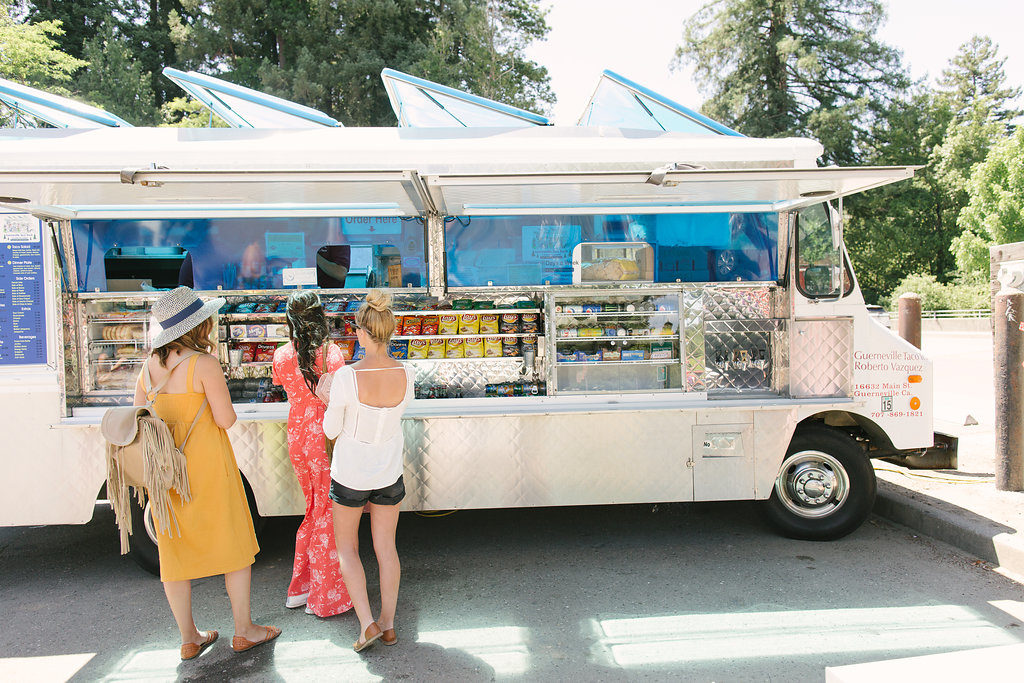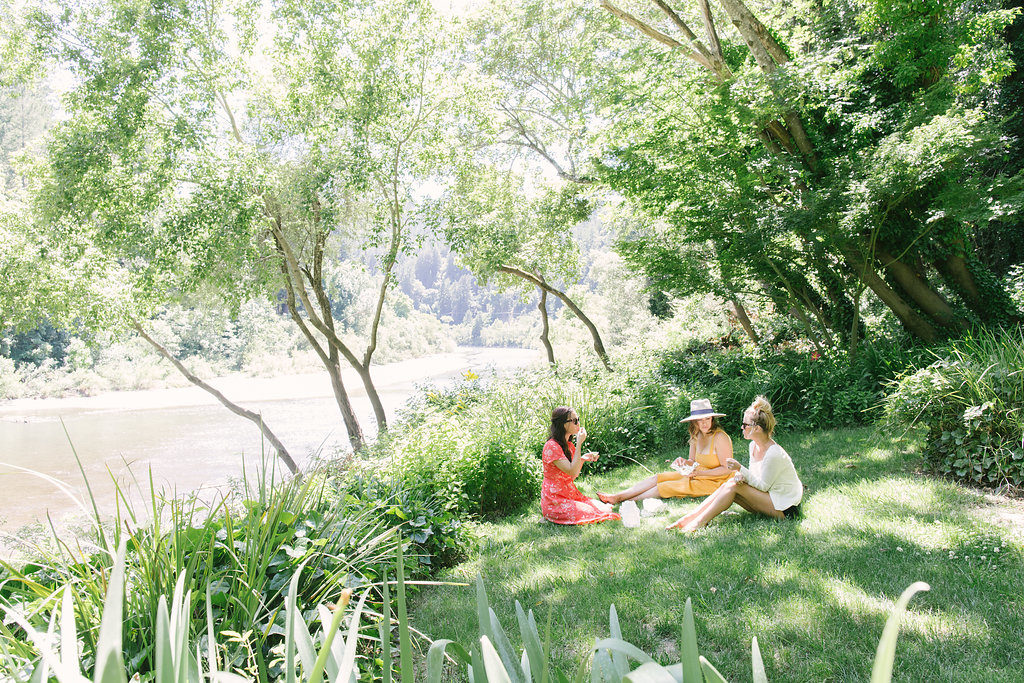 After wine and lunch, be sure to stop by Guerneville Bank Club – a cute spot with a local lady's homemade ice cream, a photo booth and a fun little shop!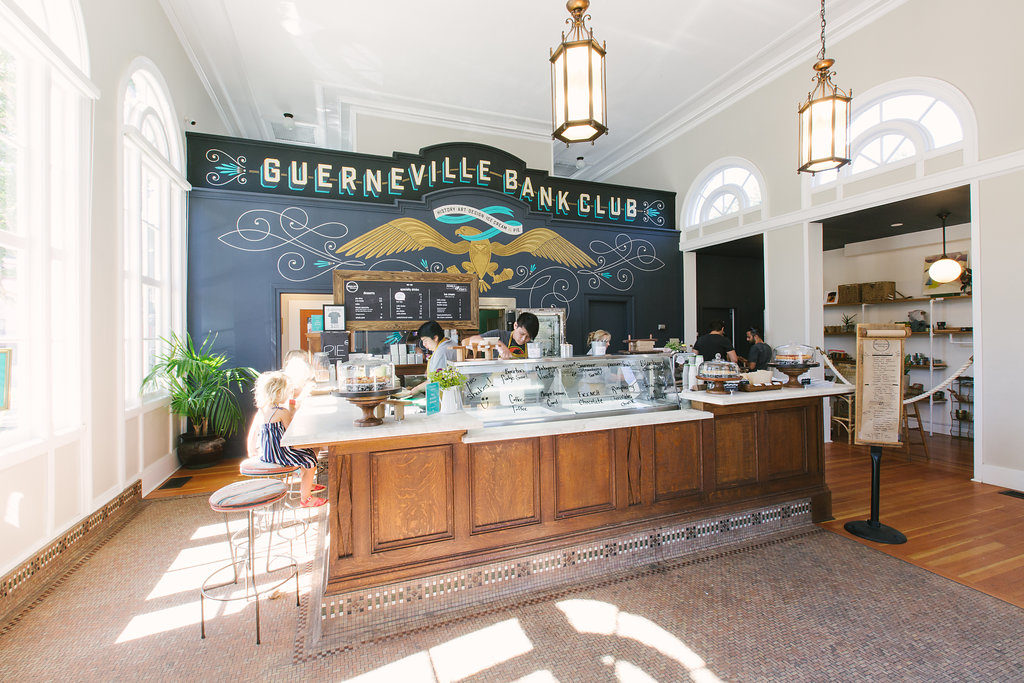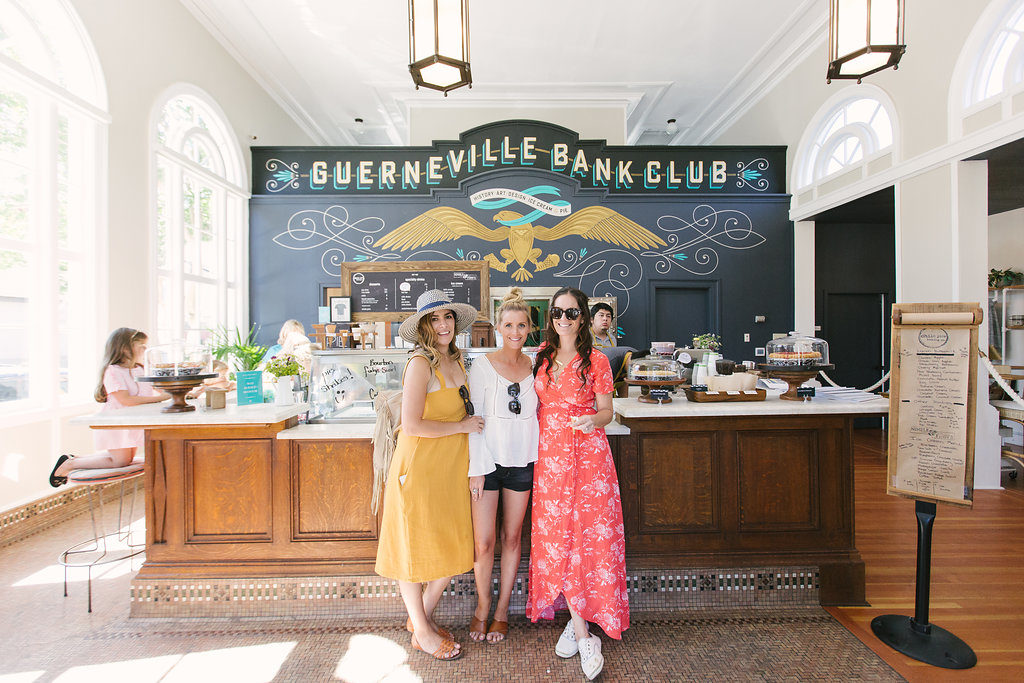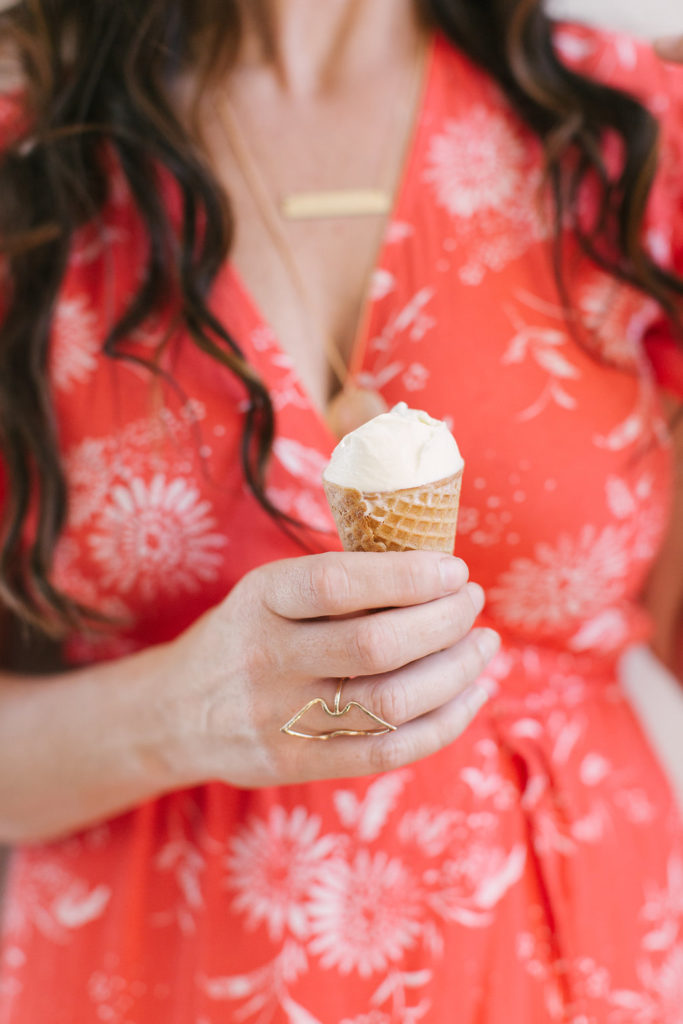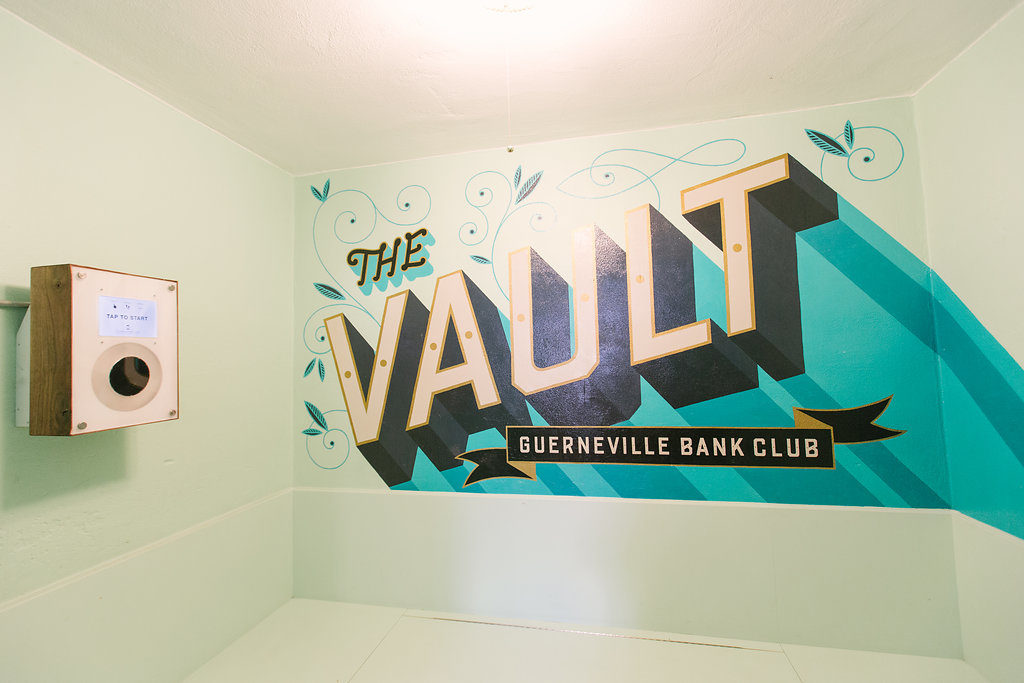 Johnson's Beach is such a fun spot to relax on the Russian River. The beauty of it is unreal, and the water is really refreshing!!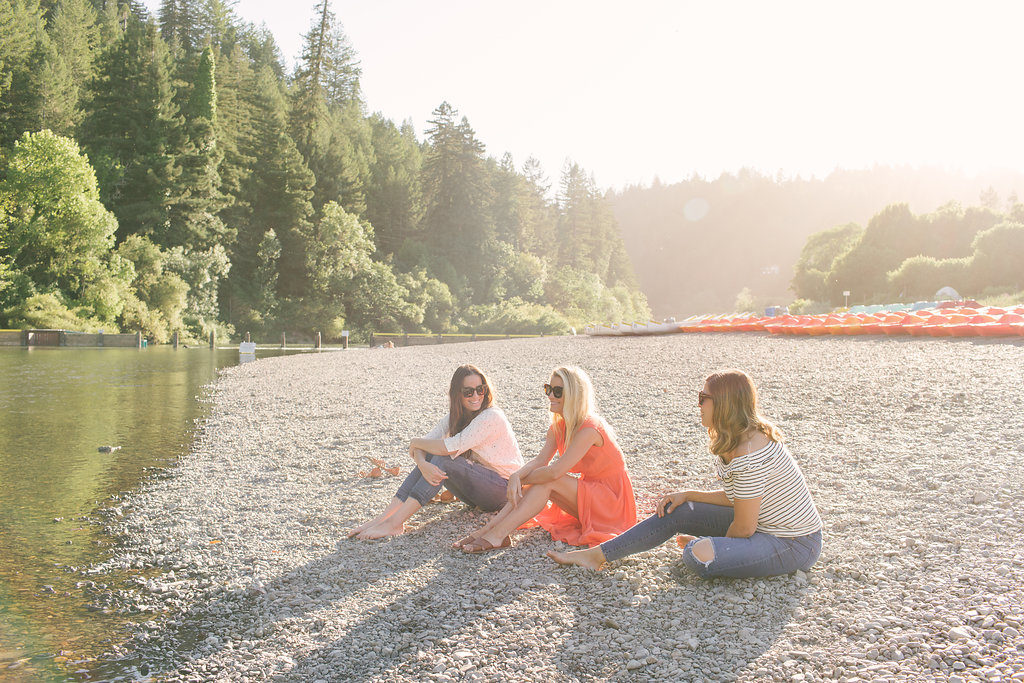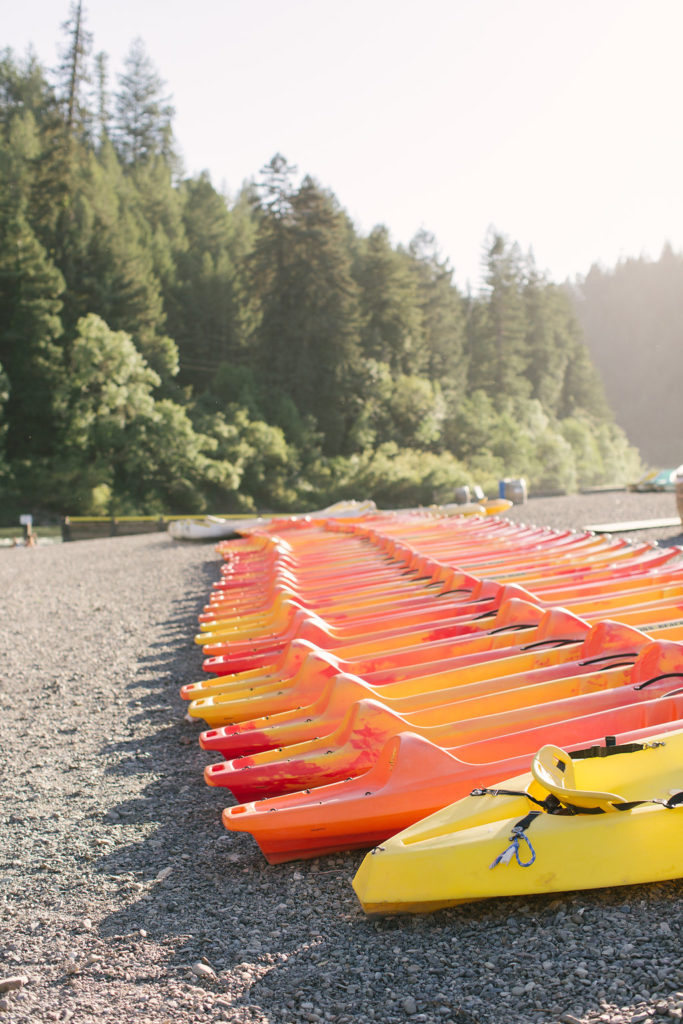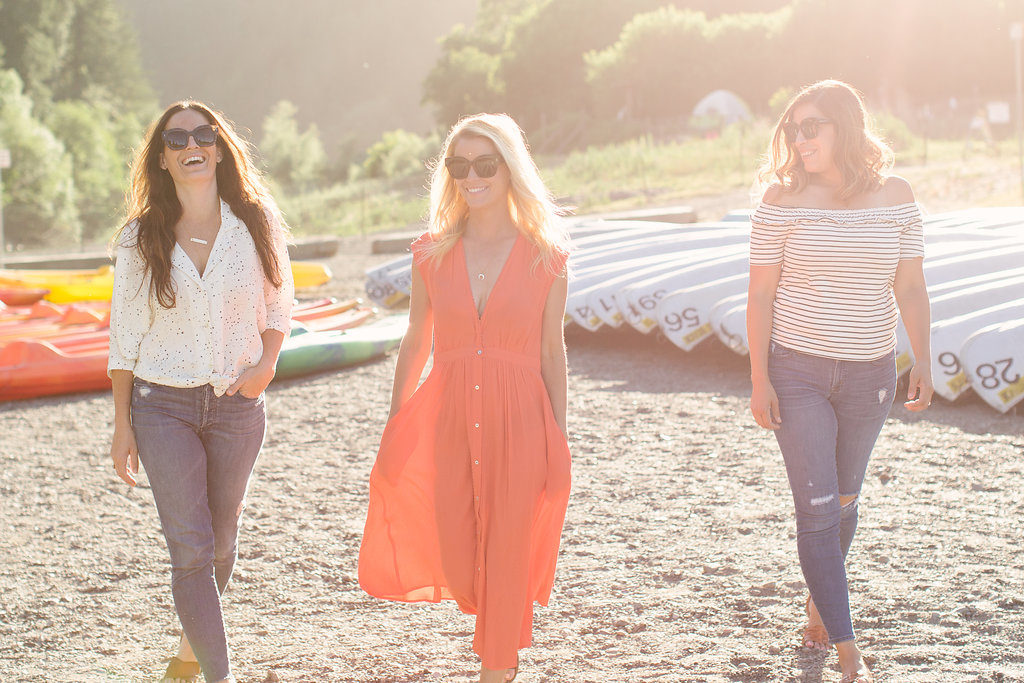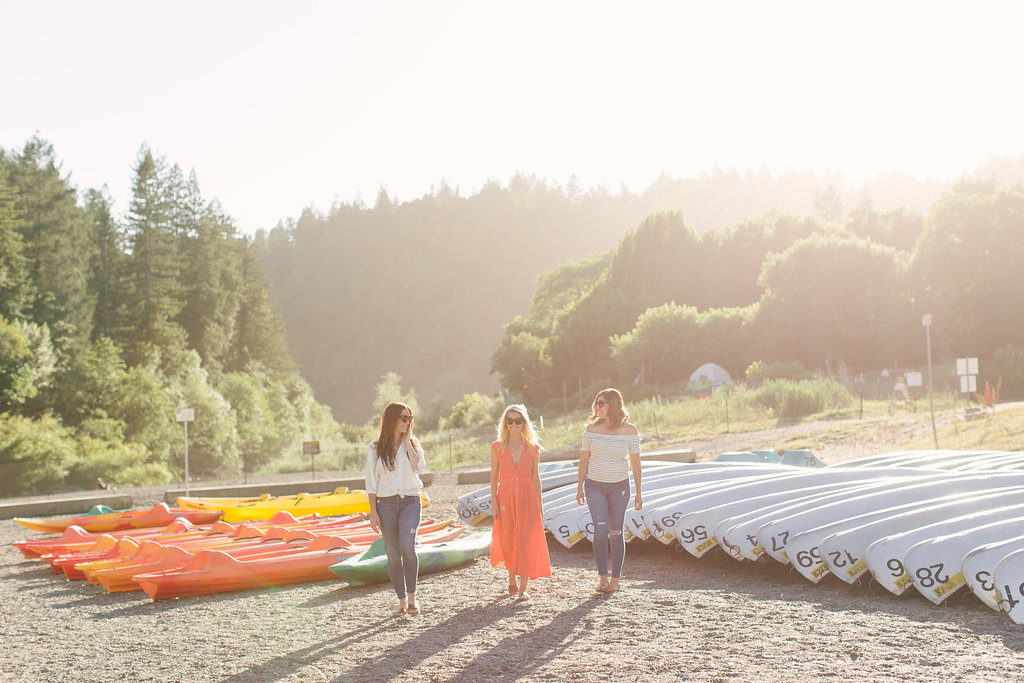 We took Michael's advice and went to dinner at Rivers' End in Jenner, just a short drive from Auto Camp. The sunset was so magical!!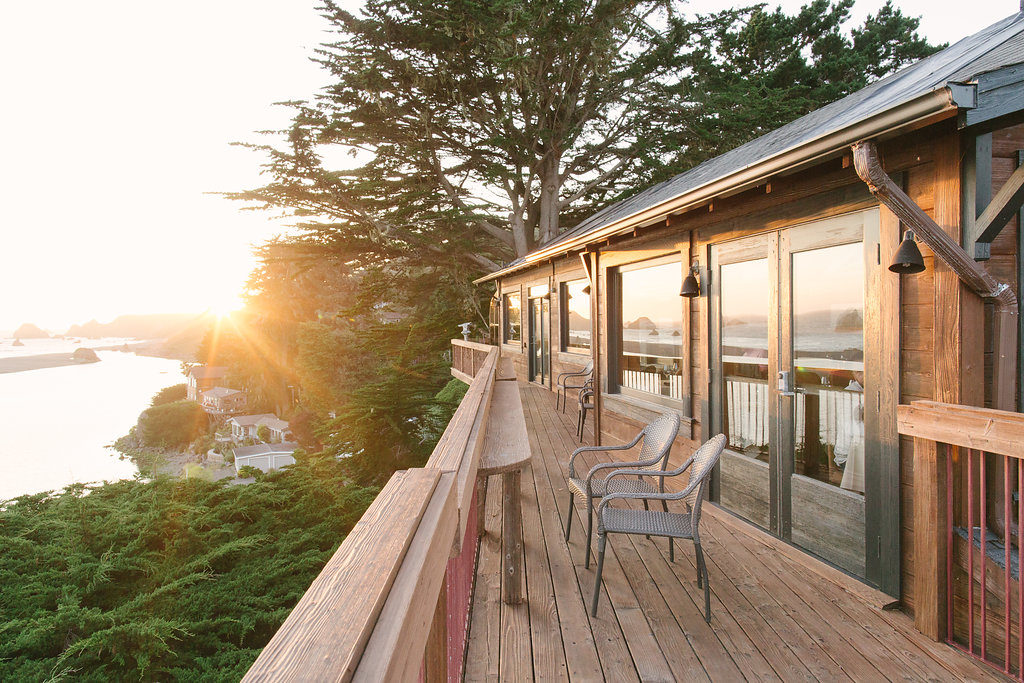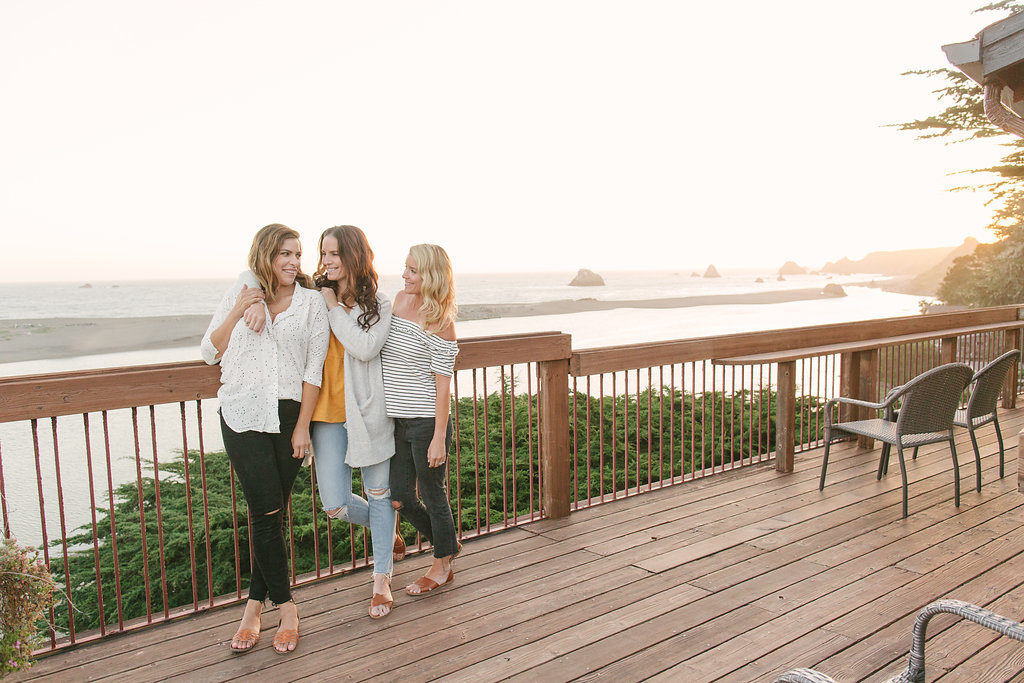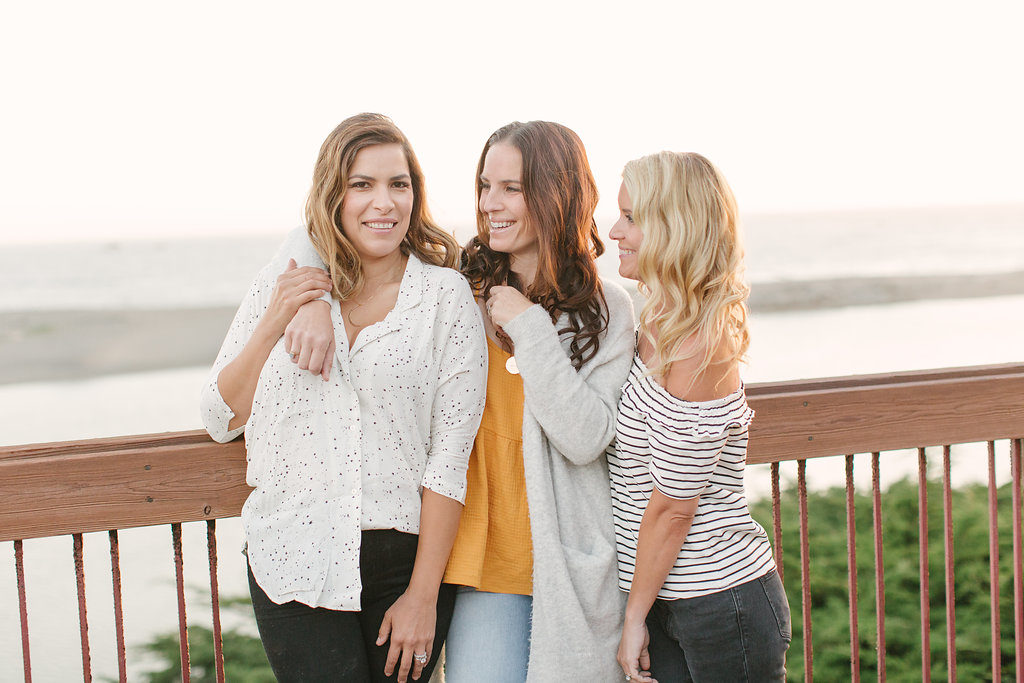 The next morning we got in our cozy robes, enjoyed some more biscuits and hit the road… Best couple of days, and we're dying to go back!! Can't they just give us a permanent place to live?! We promise we won't get in the way!!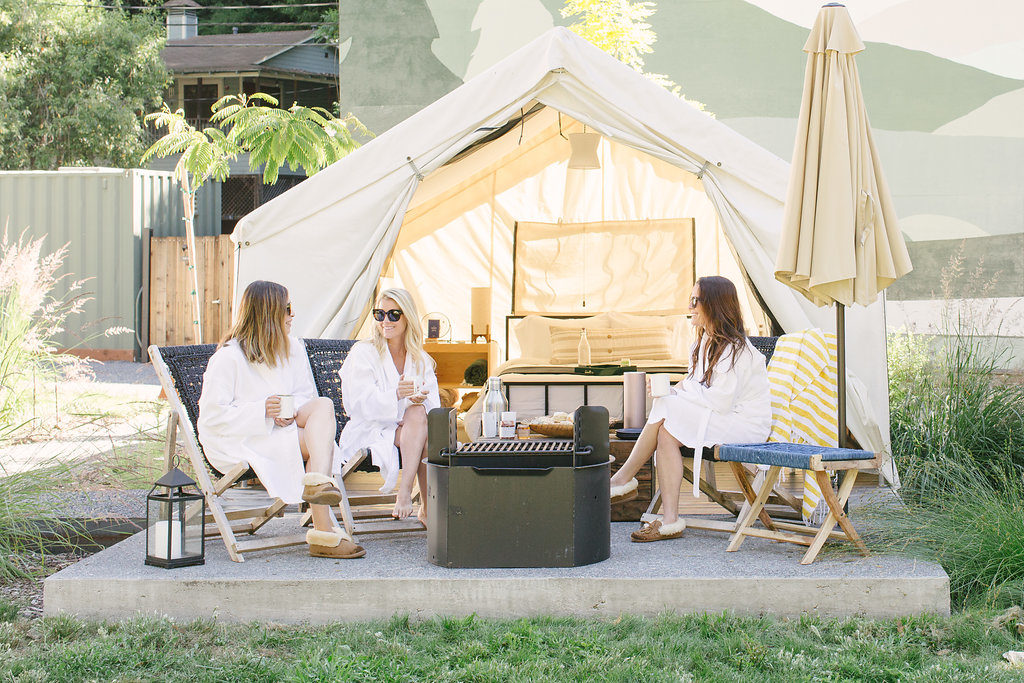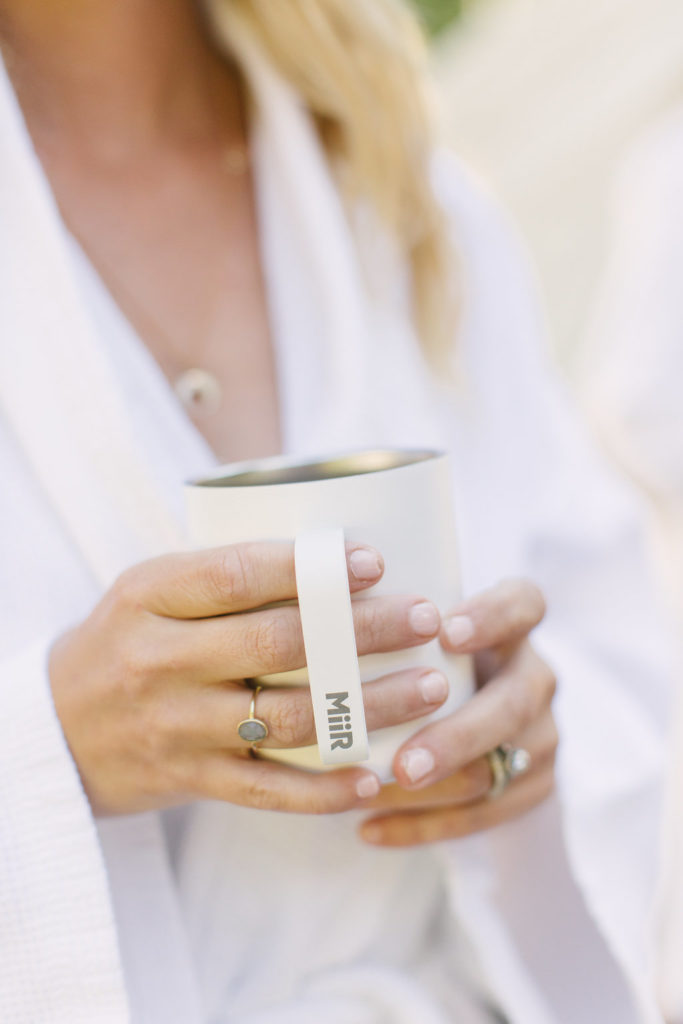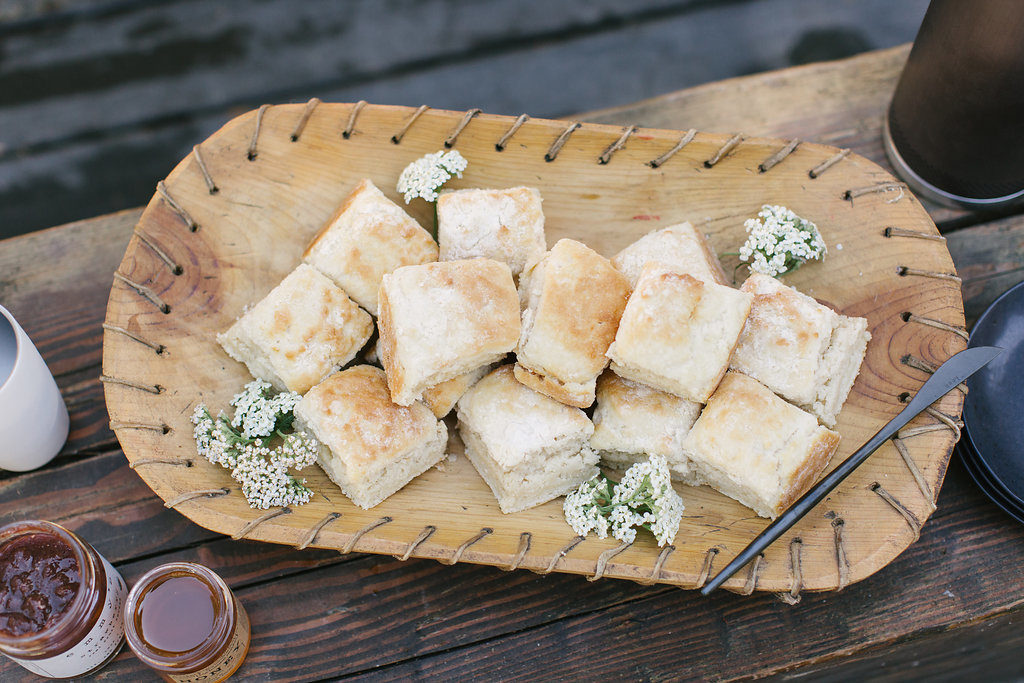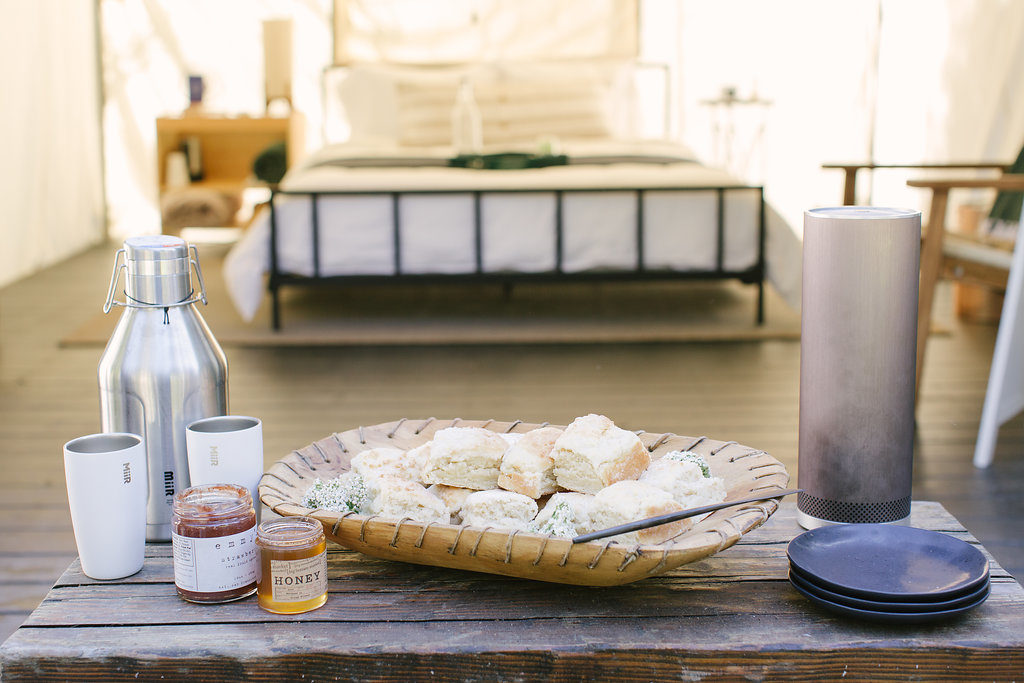 Now… Who's ready for an EPIC GIVEAWAY?!?!?! Yes, you guys, it's THAT GOOD!!!!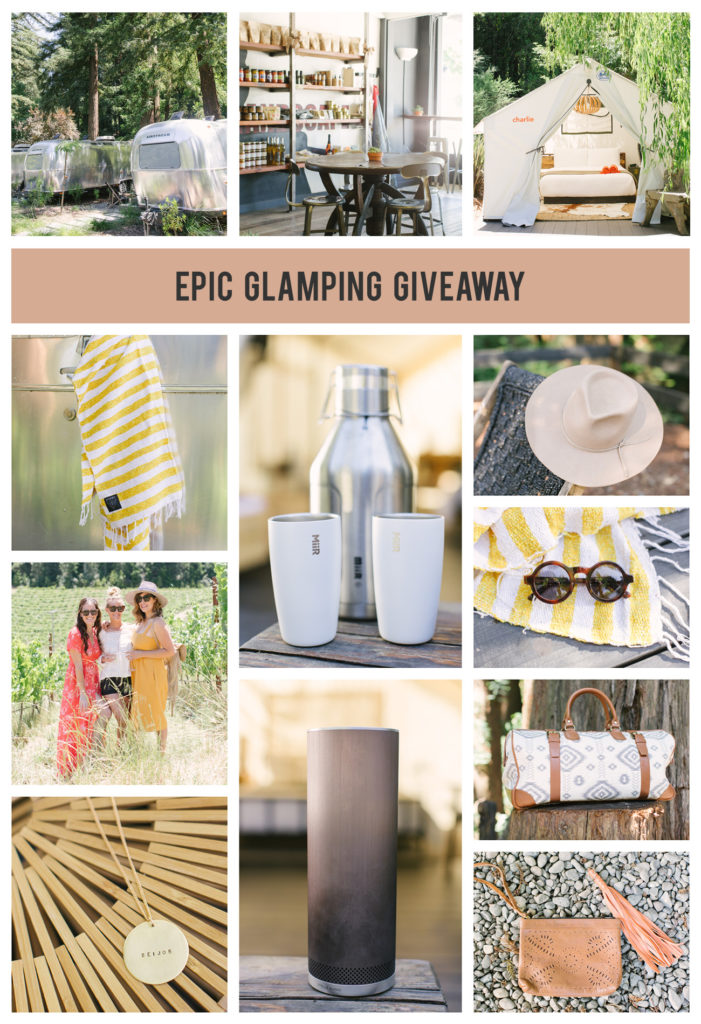 Head over to Green Wedding Shoes to enter, but here is what you can win!
The giveaway includes:
• a 2 night stay at AutoCamp (subject to availability; black out dates and restrictions apply. Call to book.)
• lunch for 4 at Big Bottom Market
• Spa Treatment at boon — valued up to $130 (gratuity not included)
• $100 Gift Card to Knot Sisters
• 1 Cocoa Beach Blanket from Gunn & Swain
• 1 Las Cruces Fedora from Brixton
• 1 Mexicana Pouch and 1 Leather Keychain from Cleobella
• 1 Ikat Weekend Bag from The Little Market
• 1 Pair of Wyeth Dilworth Sunglasses in Dark Havana
• 1 Large Coin Necklace from James Michelle
• 1 Stelle Audio Pillar in Pewter
• 1 Travel Mug Camping Set from Miir
Good luck!!!
xx
Jacquelyn