I've been dying to share this adorable 2nd birthday party and today is the day! We felt so honored when Kristen reached out to us for her daughter Piper's 2nd birthday party. Last year we styled her tropical 1st birthday party, which was so fun! I love that we are getting amazing repeat clients and watching their family's grow. This year Piper had a few favorite things and Kristen wanted to focus on them! One being Olivia the Pig!
Now if I'm being honest, when Kristen said she thought she wanted Olivia as the theme I was scared… I first of all had never heard of Olivia! I come from a house of boys so it's not anything we talk about over here. It was intimidating to me, and I didn't even know where to start!
I tried to talk her into something else, but she asked me to make a mood board for that party and I of course obliged. Funny enough, once I made the mood board I fell so in love!! Now I'm so happy to say we did this theme and I absolutely LOVE how it turned out!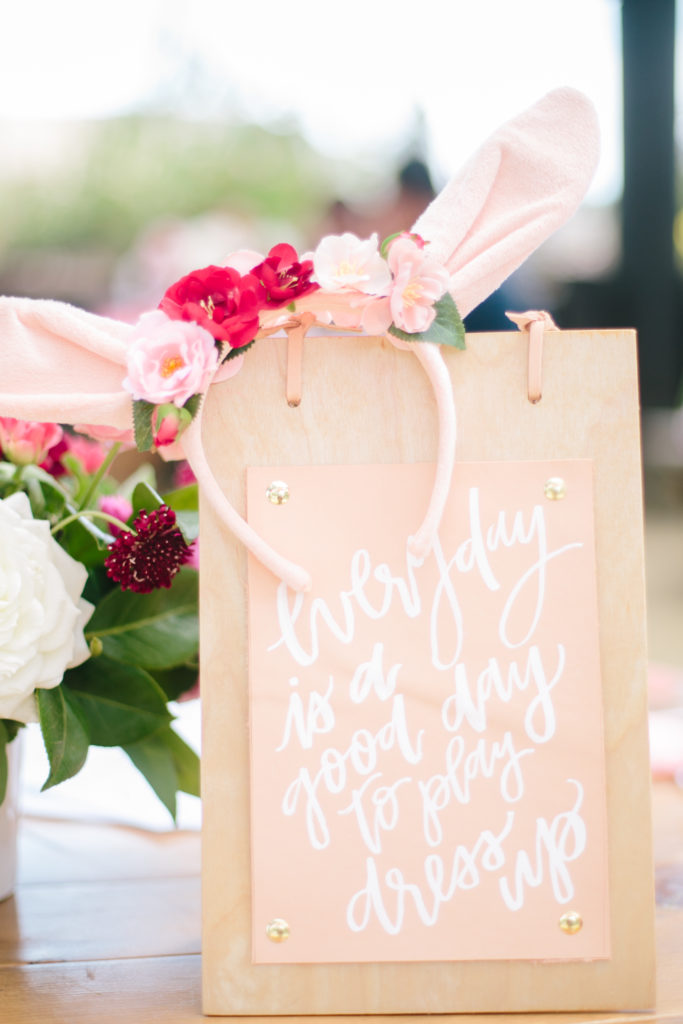 Thanks to Kristen, who had great ideas, we were able to collaborate to make it all come to life! The party took place at Underwood Family Farms, such a great spot for a birthday party. Keep scrolling to see all of the adorable details and photos captured by Heather Kincaid. This party is also featured on 100LayerCakelet today!!
First let's start with the adorable invite by Meghann Miniello! We played off the pattern on the plates we were using at the kid's tables and also added red flowers. Usually I find red a hard color to use, but this time it was fun! Olivia's colors are red, pink and black… I steered away from the black and tried to add in some greenery and prints so it didn't look like Valentine's Day. Meghann totally nailed it on the invite, it's perfect!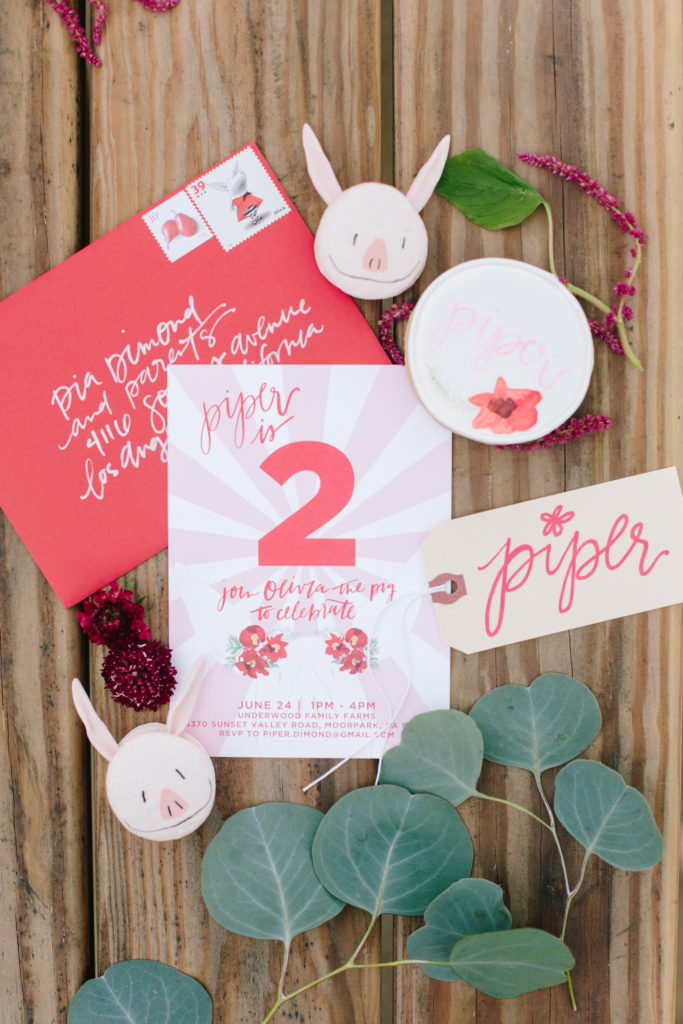 We had to get our pals at Wild Child Party involved!! How about this entrance to the party area?! Sometimes these types of party spaces can be intimidating because they aren't that cute on their own. But adding in some fun elements like a balloon install can turn that around in a heart beat!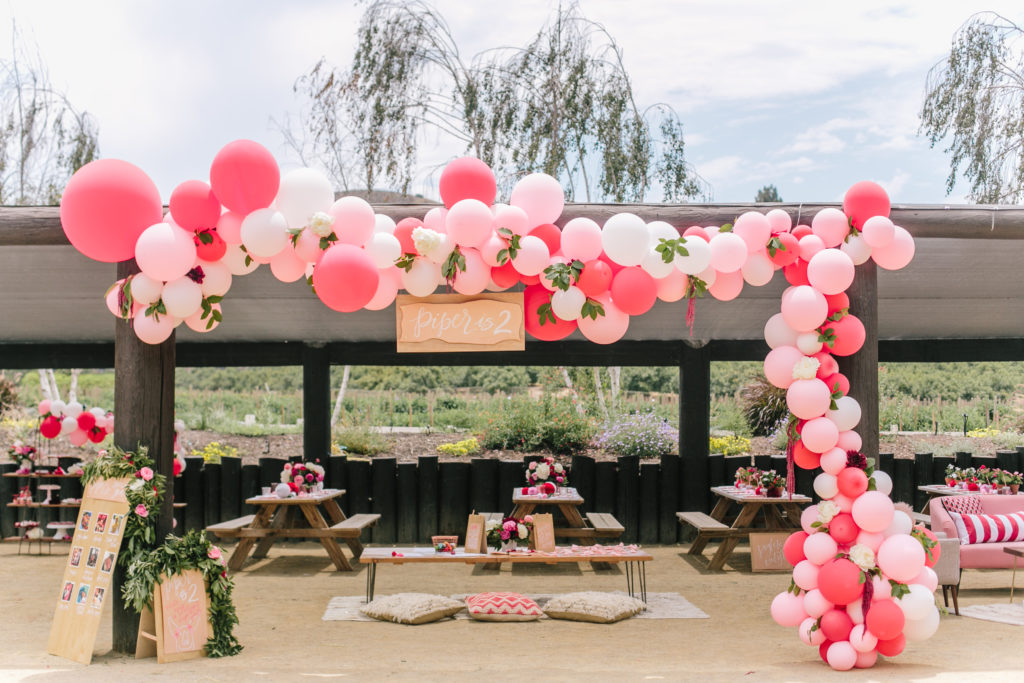 Meghann also did all of the signage for the party. We did light wood and leather signage. I chose that because we were at a farm and it just seemed appropriate! Also, it was a nice compliment to so many pops of colors we had with the red and pink! A good neutral added. This sign shows a few big moments in Piper's 2nd year!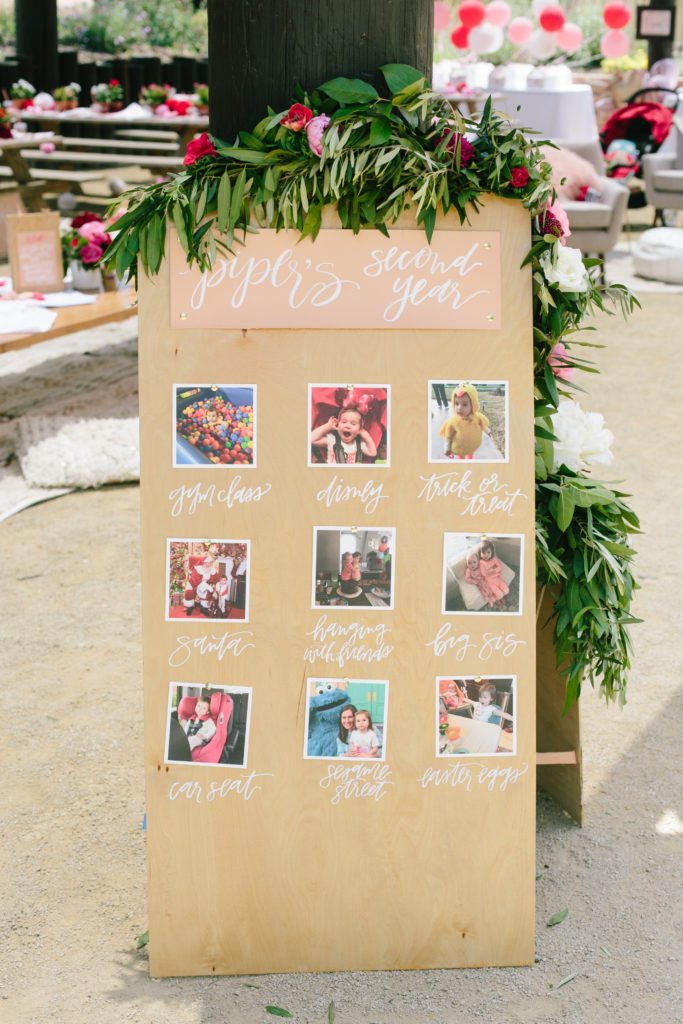 Next up, an adorable lounge. This party just needed a pink couch and thank god Circa Vintage Rentals delivered. Quite literally, haha! And with a combination of their pillow collection and Kristen's, it turned out so perfect!!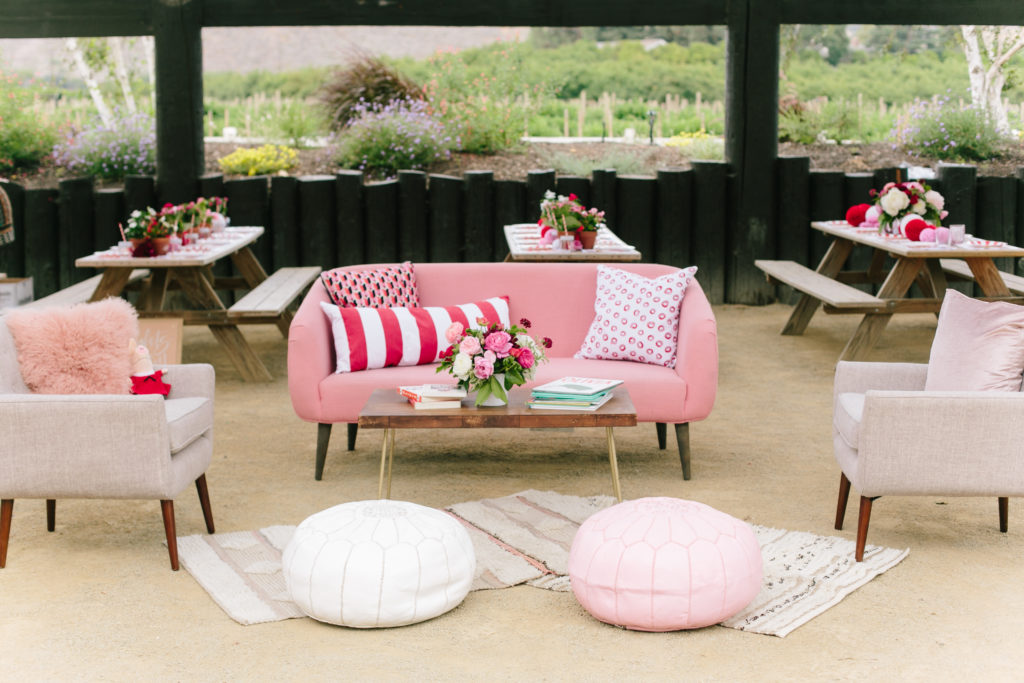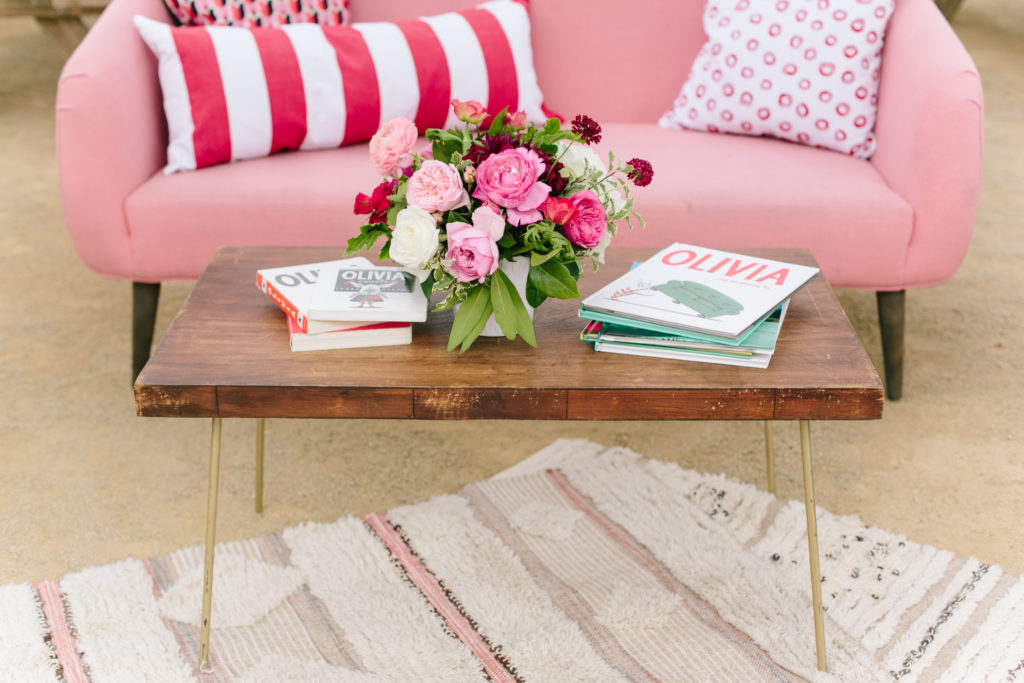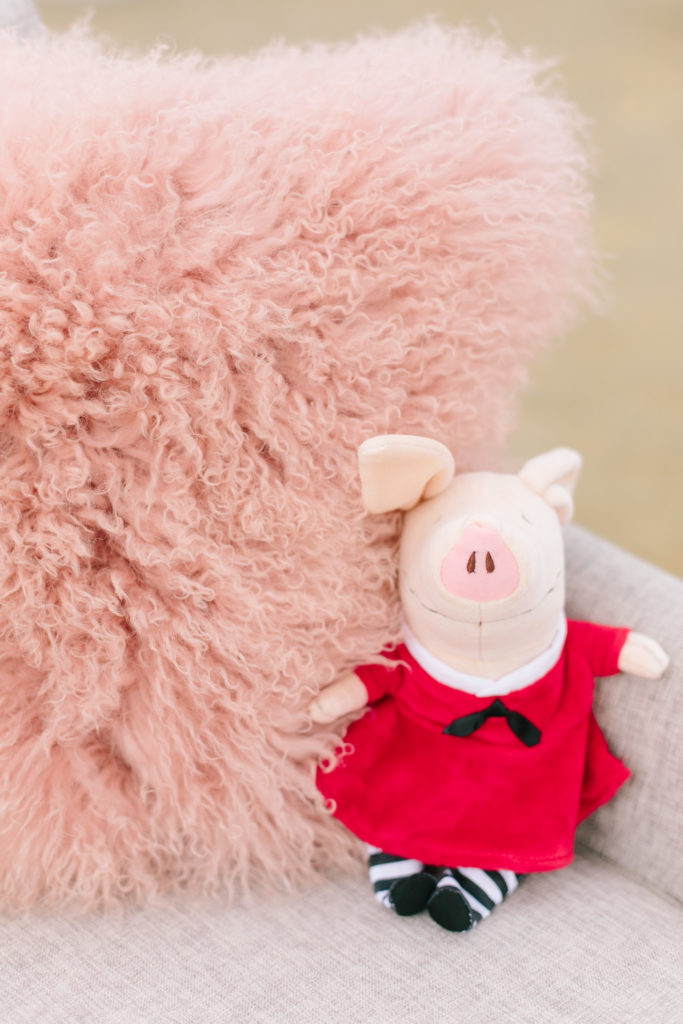 Olivia quotes were scattered around the party, it's sort of her thing!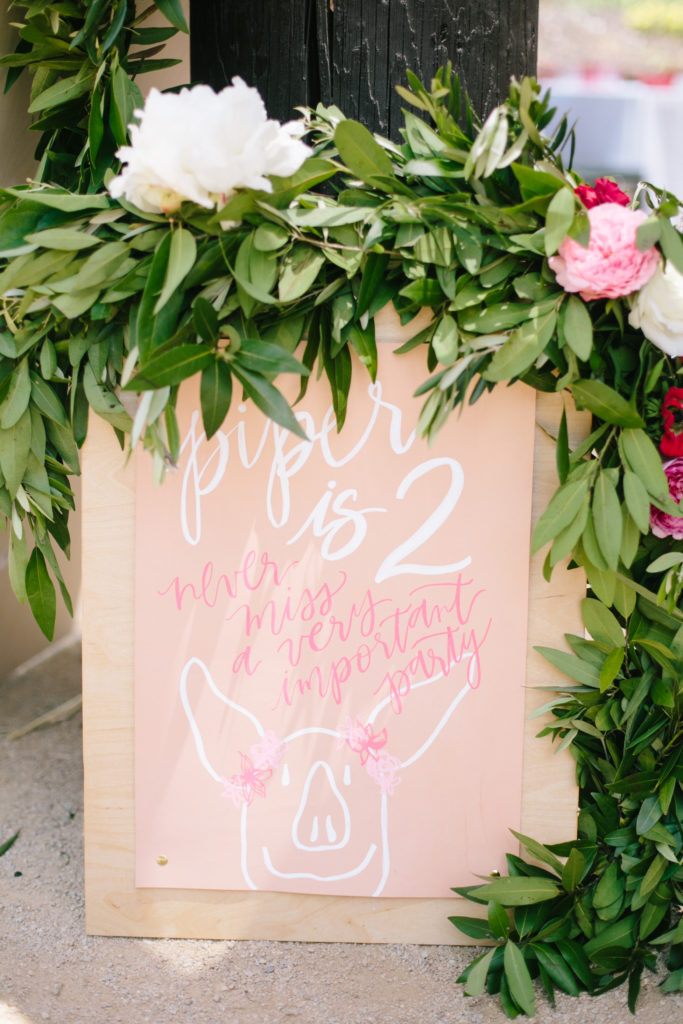 The farm comes with so many things to do, like tractor rides, pony rides and a petting zoo. But we also wanted to provide the kiddos with other fun. This was our coloring station with custom coloring pages. Plus, each little one got their own piggy ears to play dress up!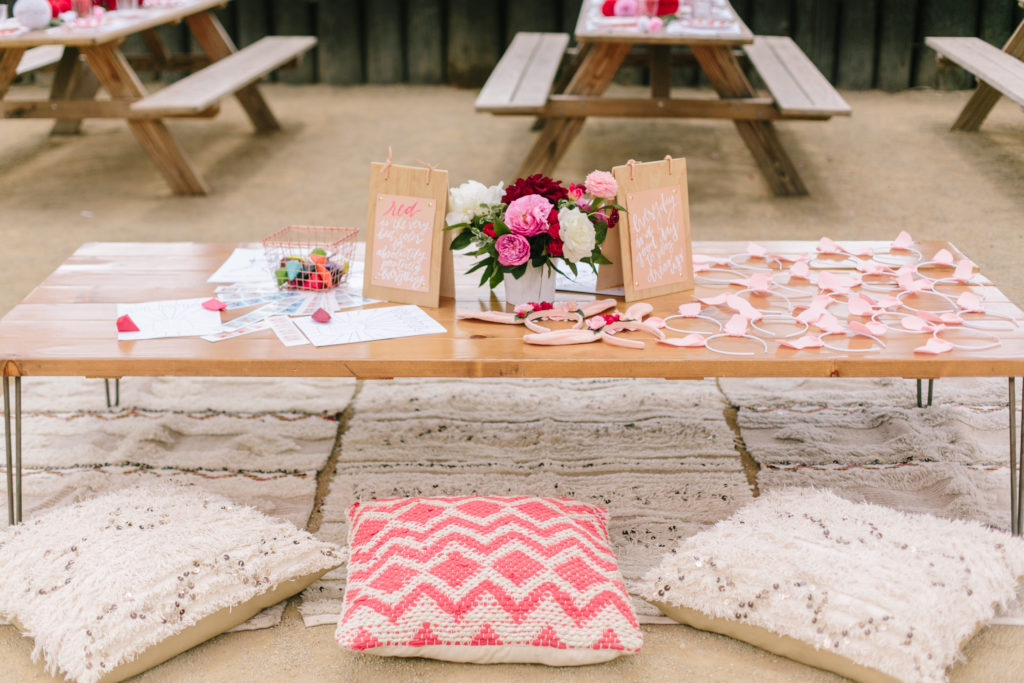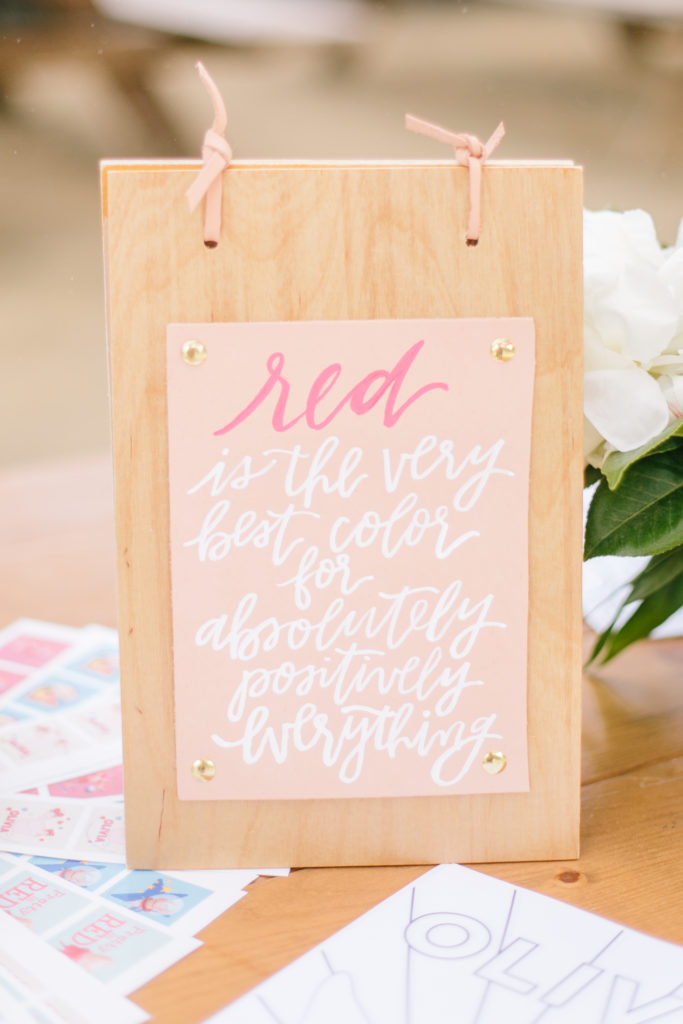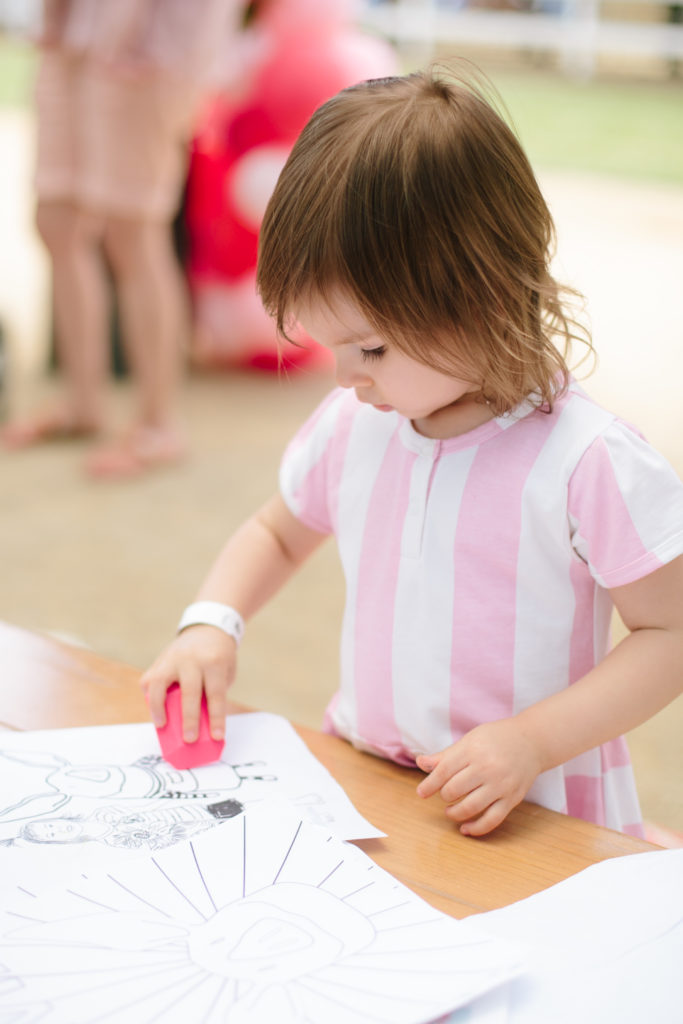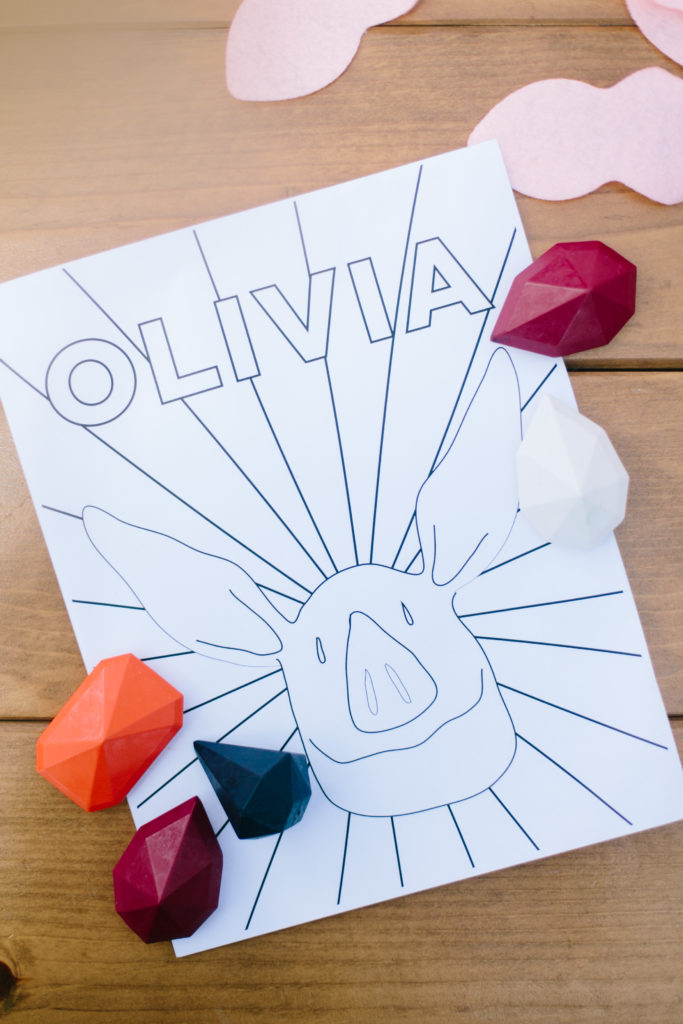 Speaking of pig ears… We had to have The Daydream Republic create custom piggy ears for the birthday girl and her baby sister!! I found these ears on Ebay, they are an old Gymboree item. They were so perfect you guys, the cutest EVER!!!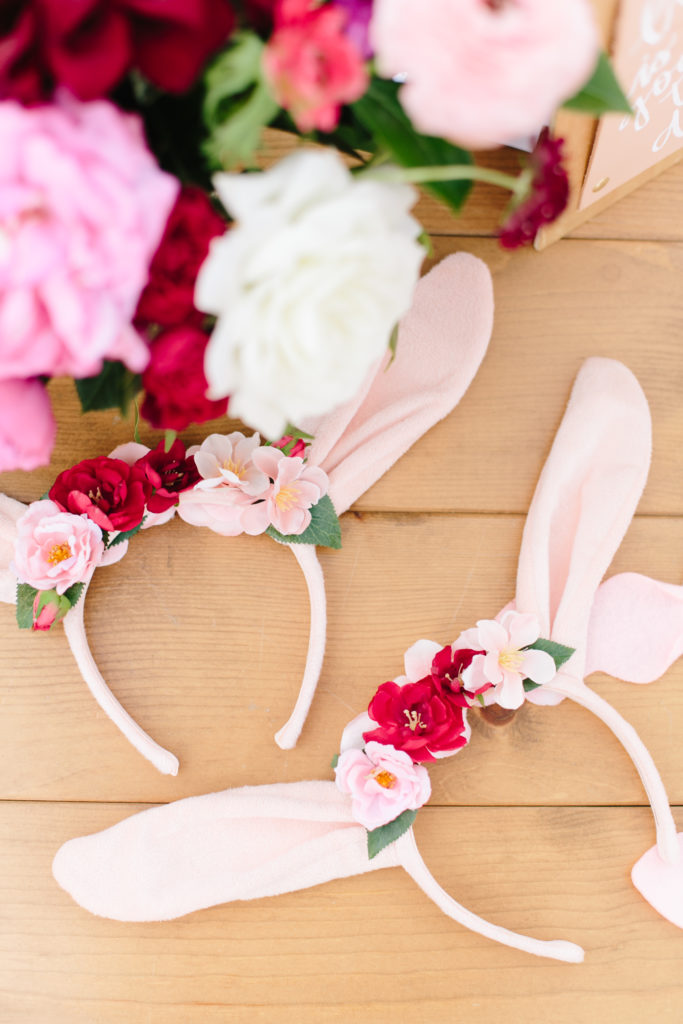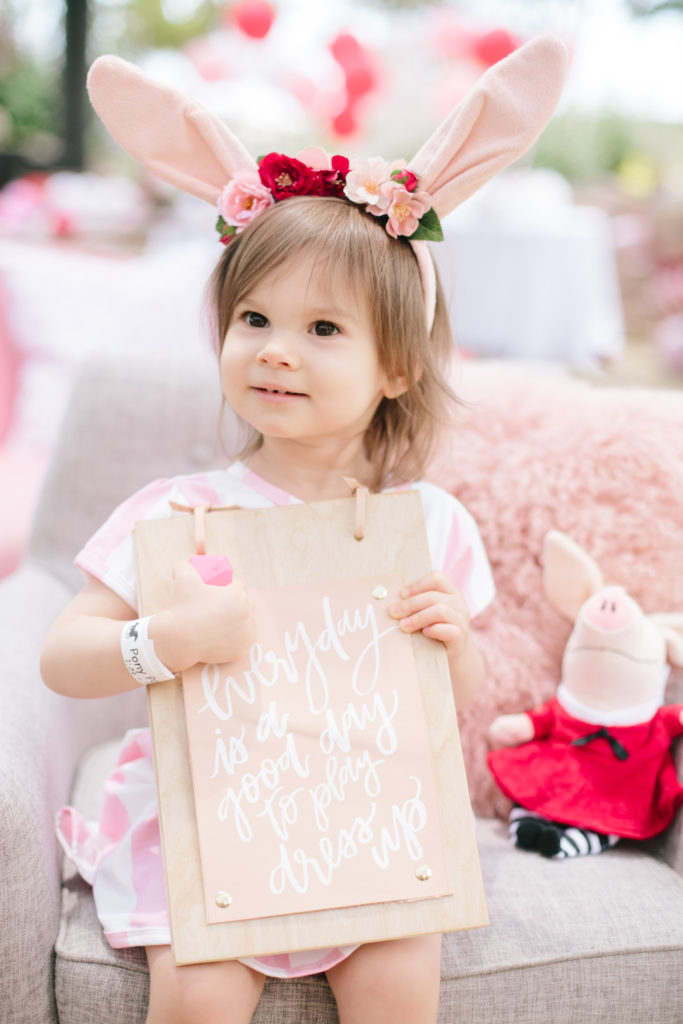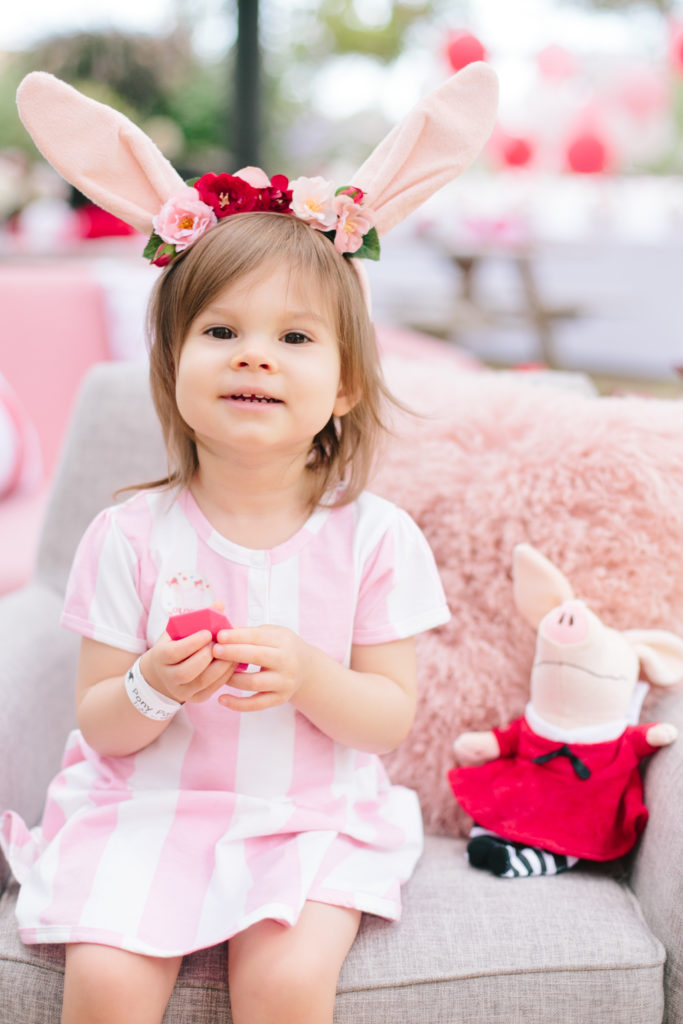 Can you even with these two sisters?!?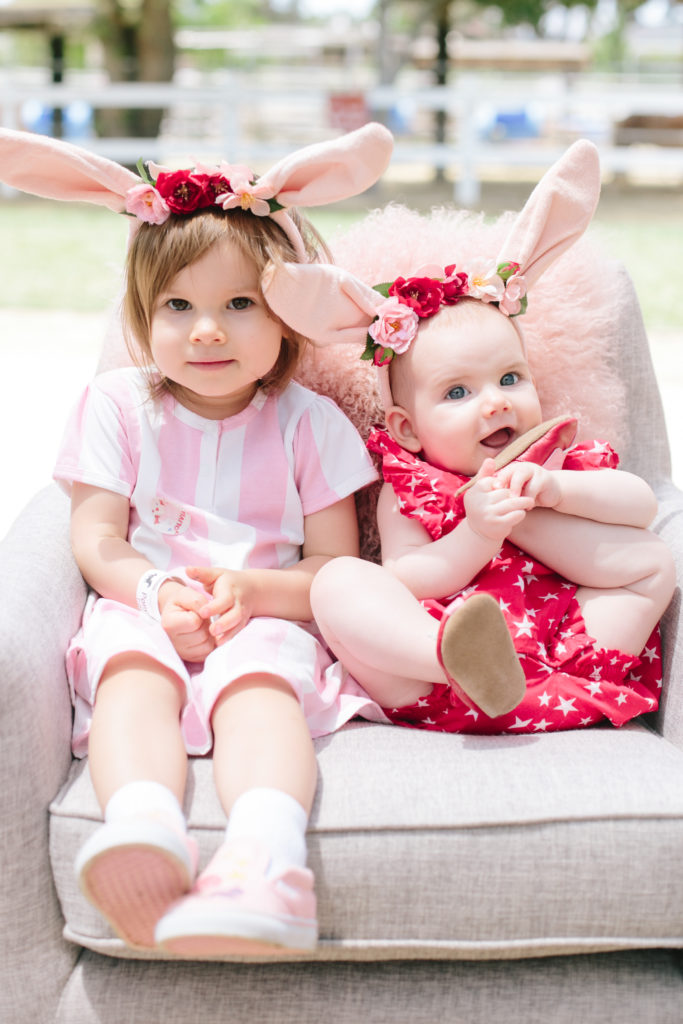 Moving on to the tables… We wanted to keep these tables playful since it was a kid's party of course! The adult tables were lined with beautiful floral arrangements by MV Florals. Meanwhile, the kid's tables had a potted plant for each kiddo monogrammed by Meghann as their place setting. They also made as a cute favor each child got to bring home!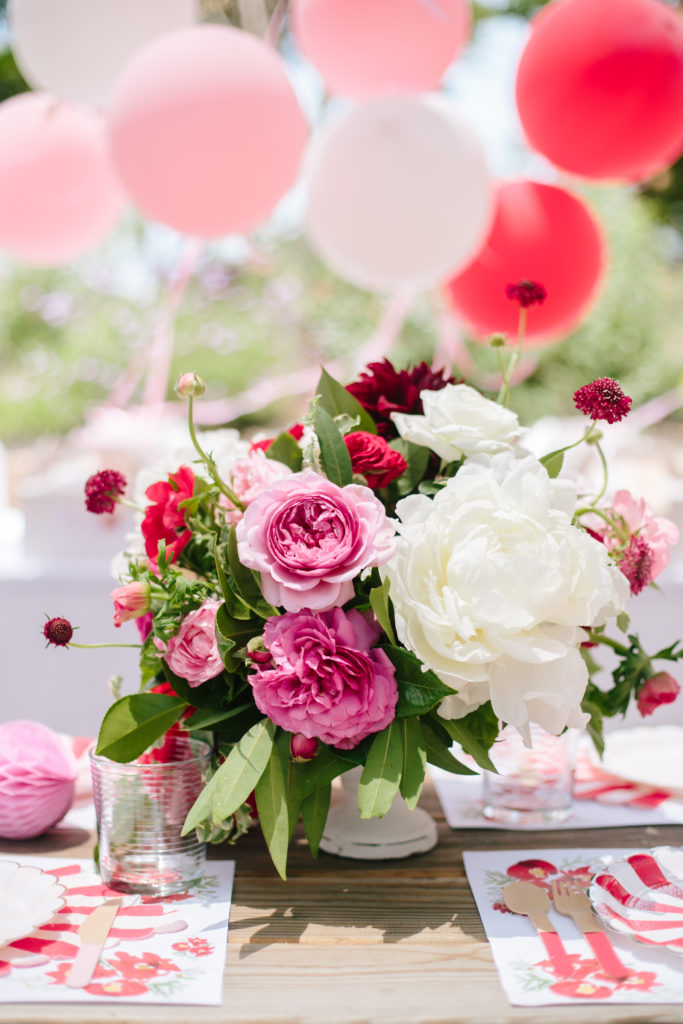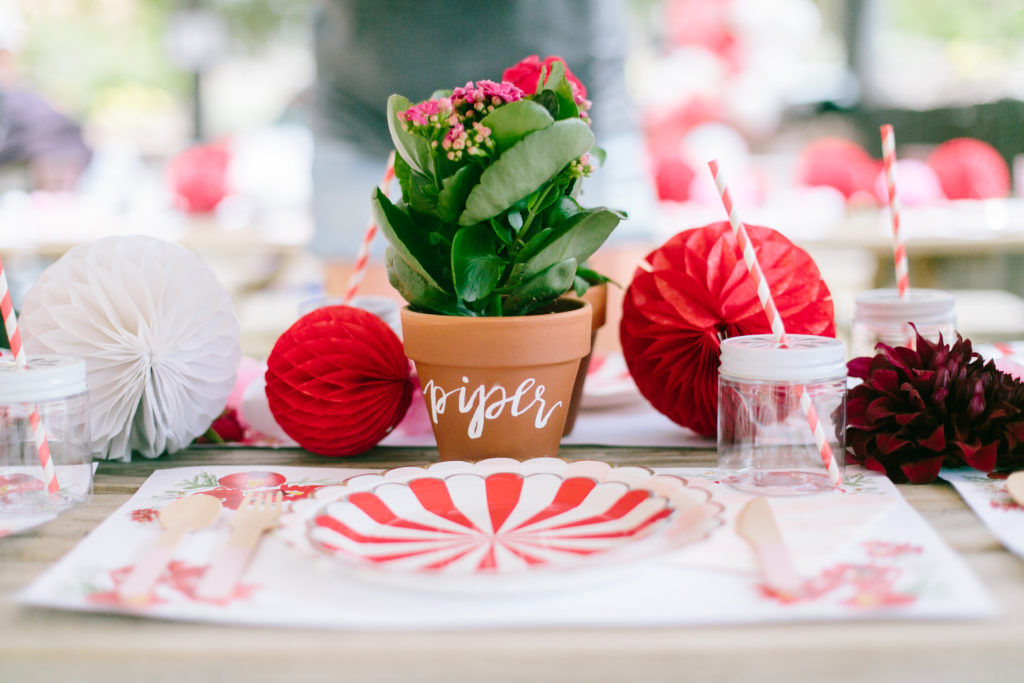 Honeycombs were added along the tables as well to add to the playful vibe. Custom designed placemats by Meghann were adorned with Meri Meri tableware. I used both red and white and pink and white pin wheeled plates and layered them every other one. It was so fun playing with all of this color!!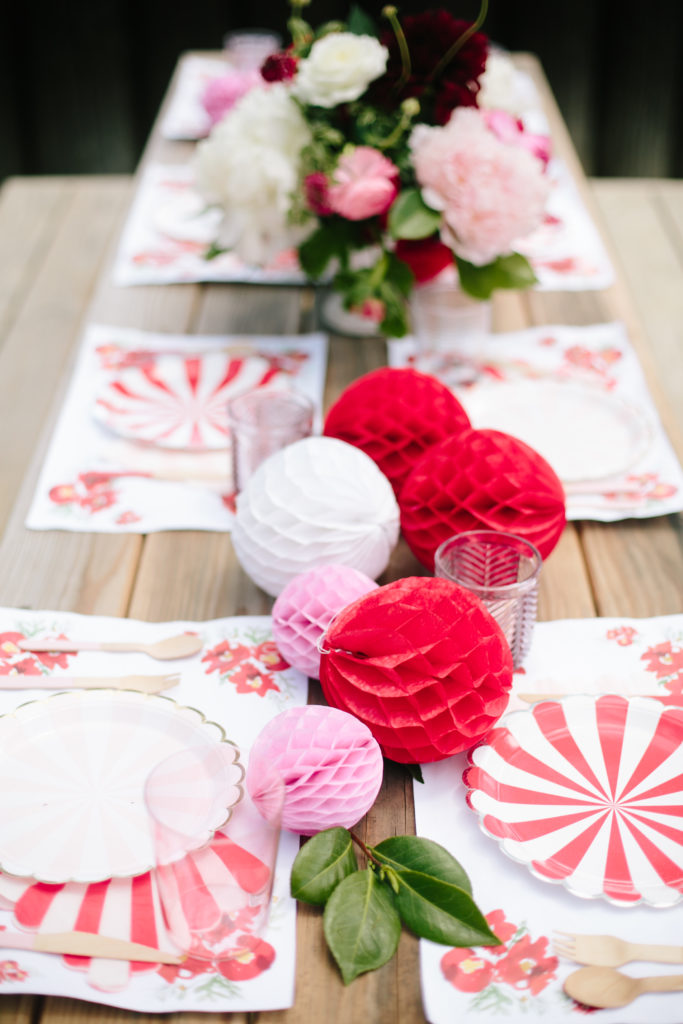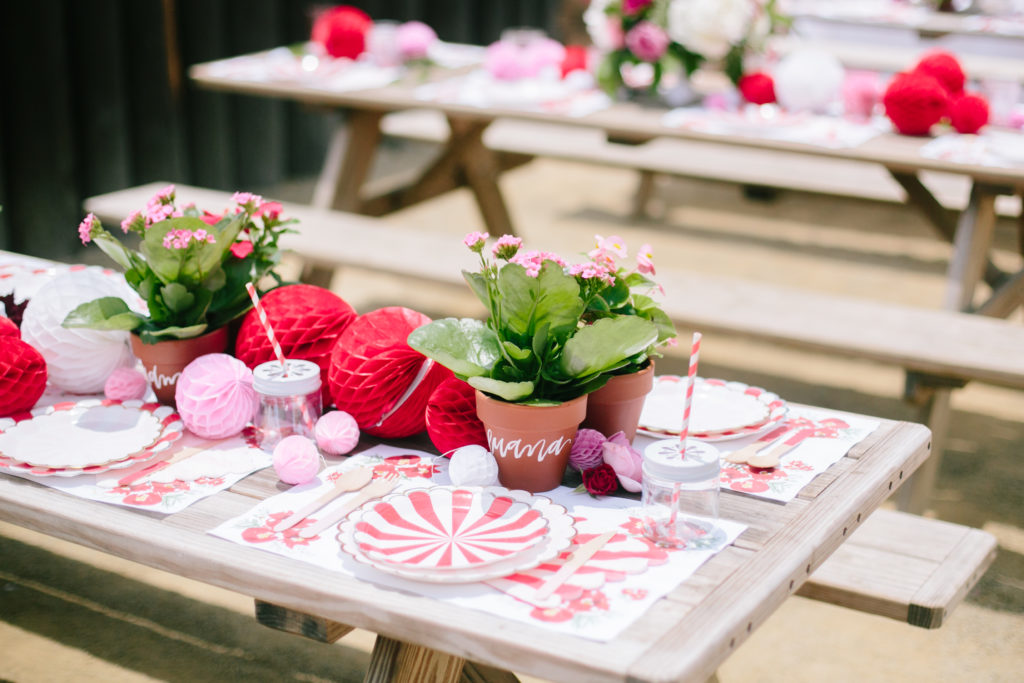 Love that "Piglet's Only" sign!!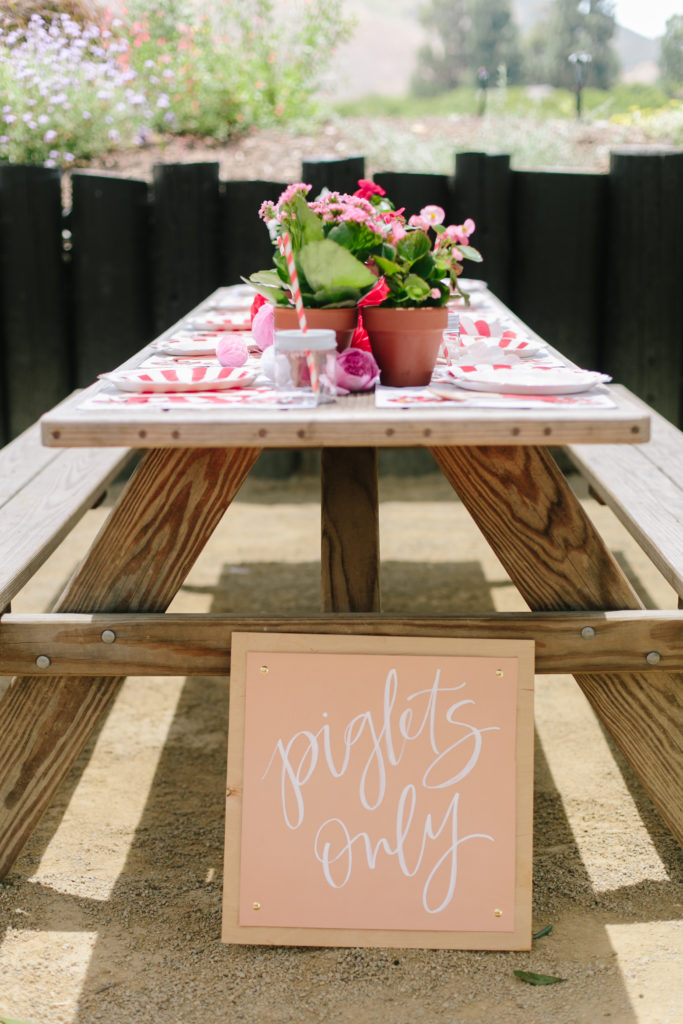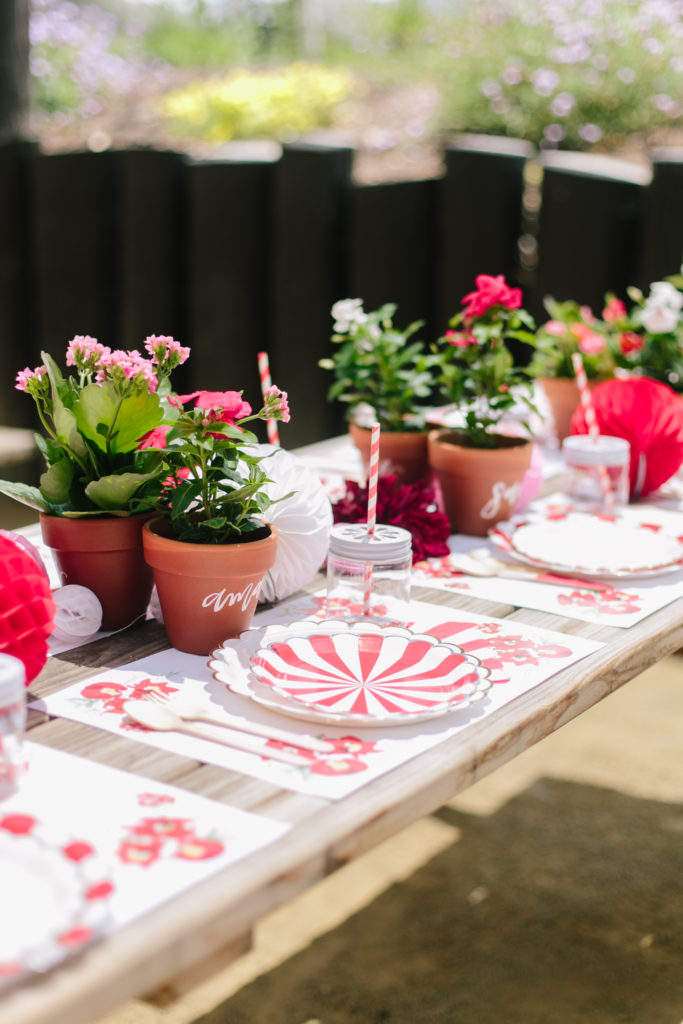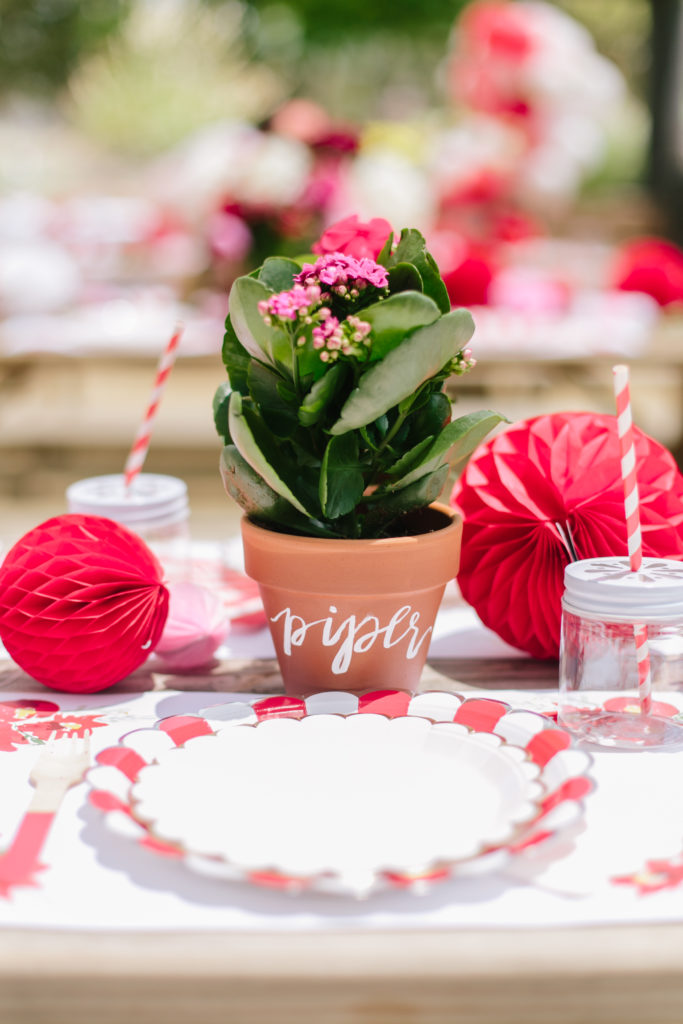 Here's another look at the florals by Meagan of MV Florals. These deserve a major slow cap, they were just so pretty in person!!! I can't say enough of how important it is to invest in florals… If you can of course! But they can really make a party!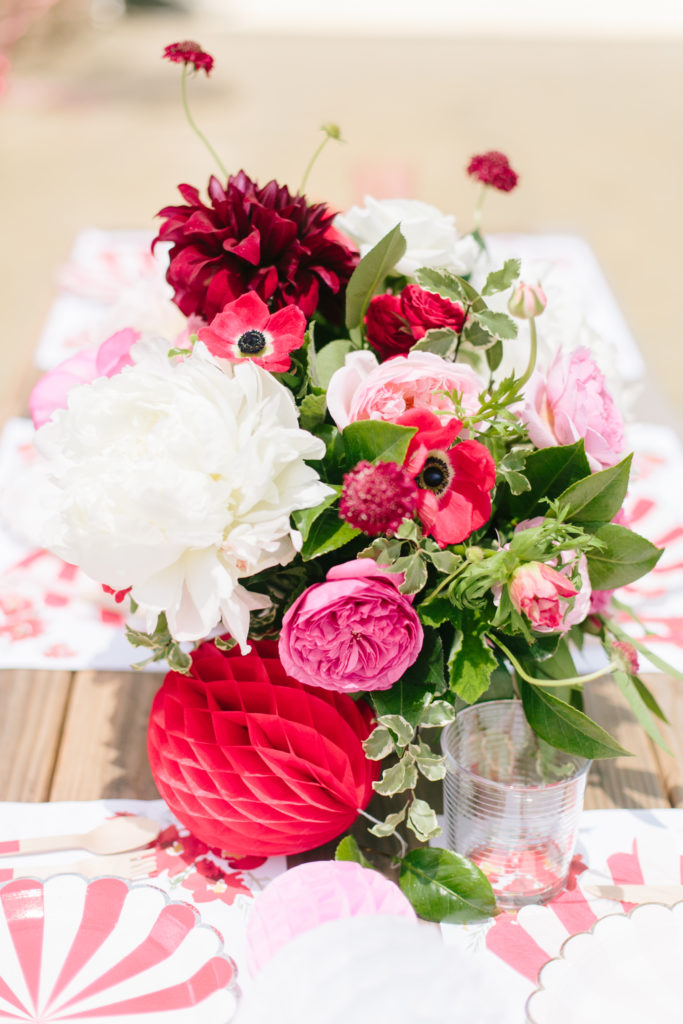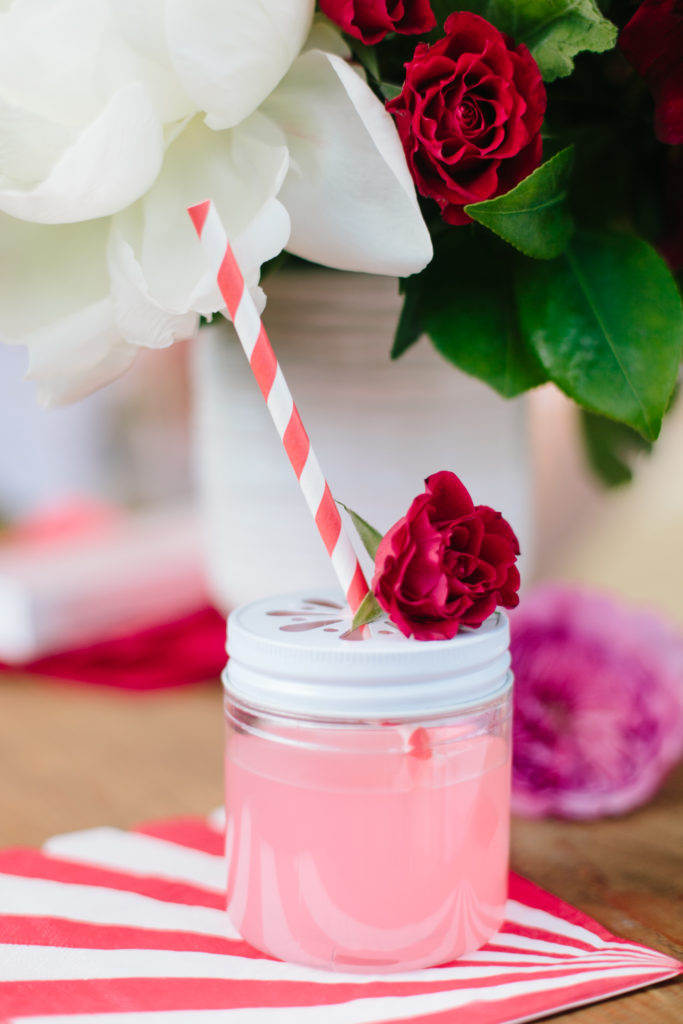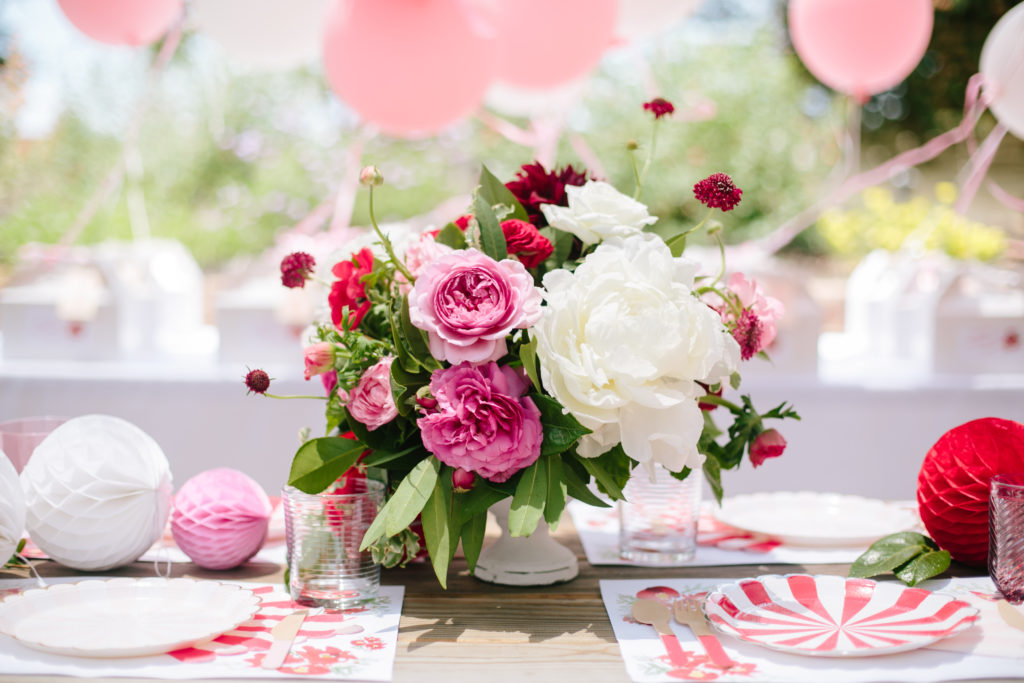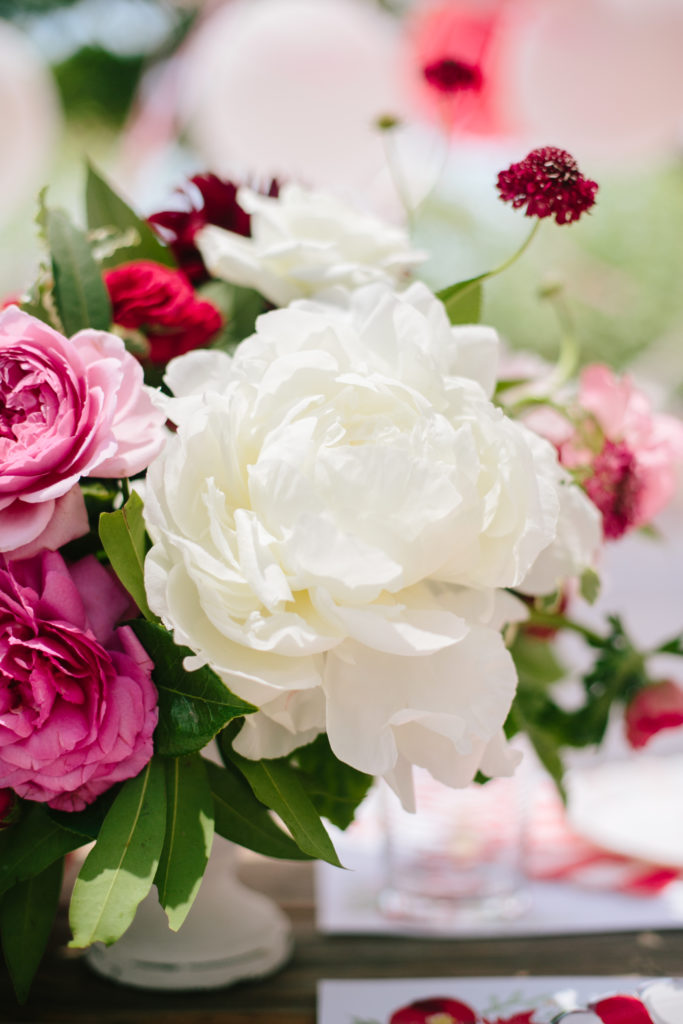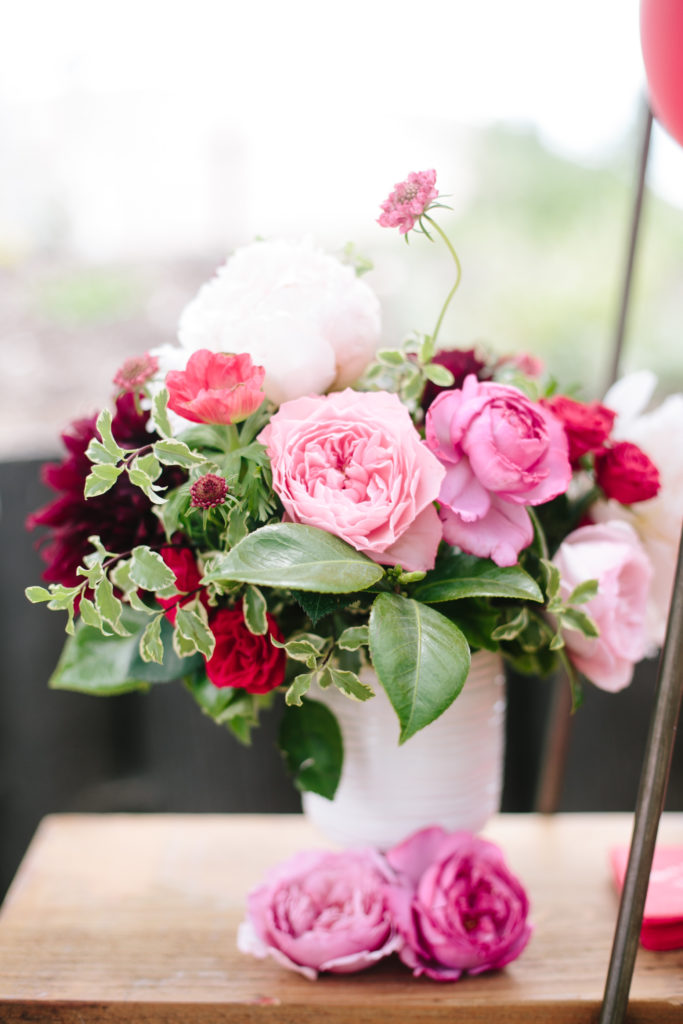 When you talk about making the party, well the desserts can also fall into that category. And when Sweet & Saucy is involved, that is usually the case! I first of all love the whole set up with that amazing shelf from Circa and of course the balloons from Wild Child. But the details in the desserts are totally next level!!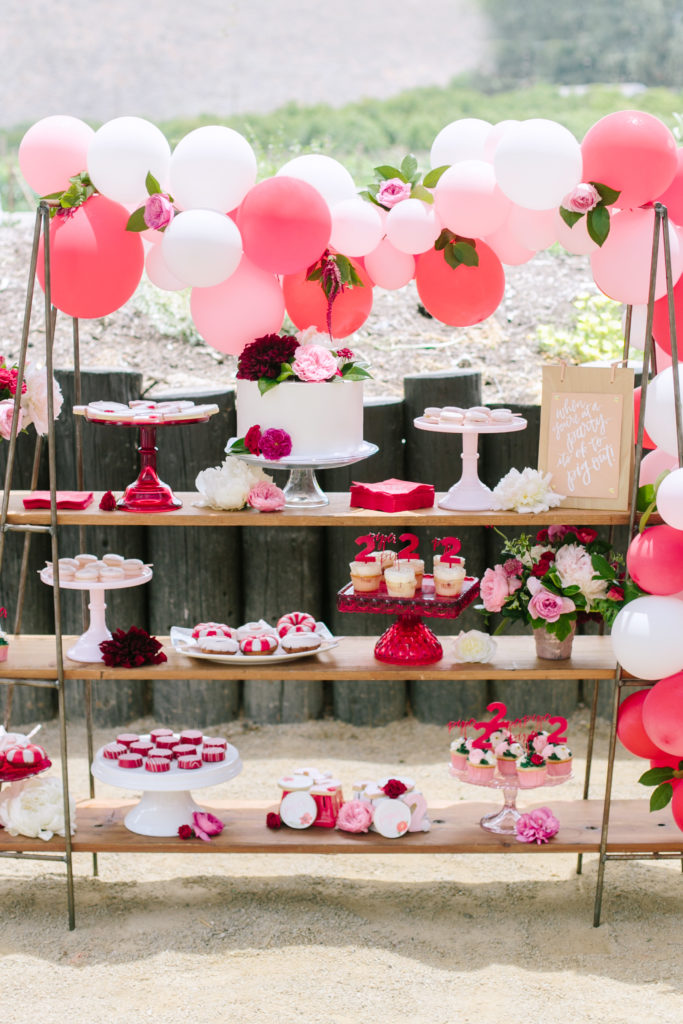 Oh, another favorite detail?! Those darn cake toppers by Meghann… I mean that 2!? I am so so obsessed with that laether detailing!!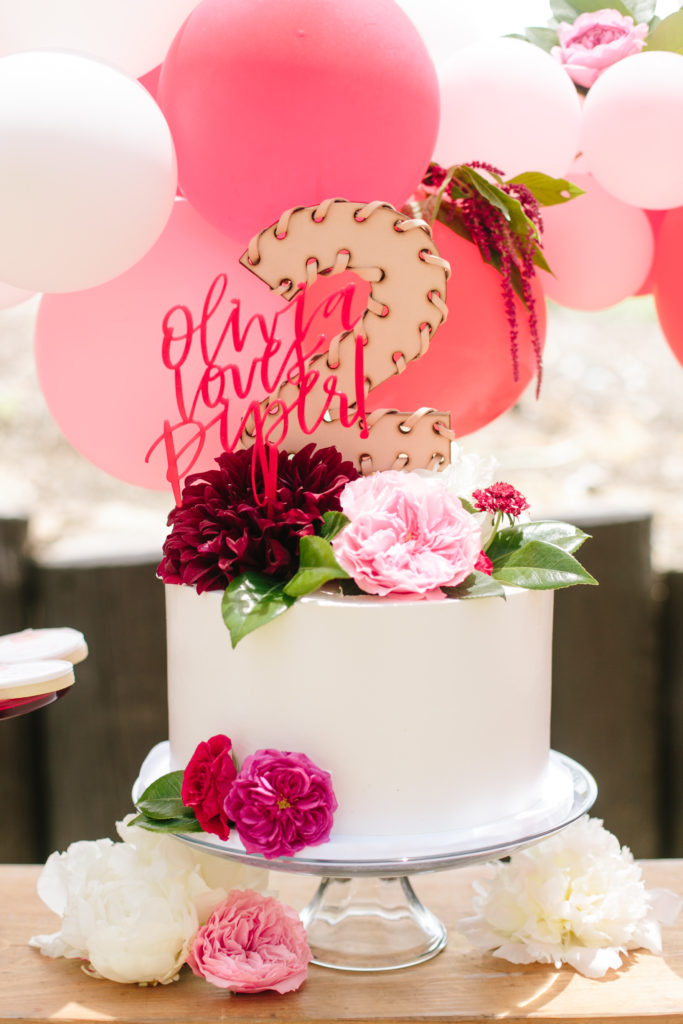 Cutest macaroons I have EVER SEEN!!!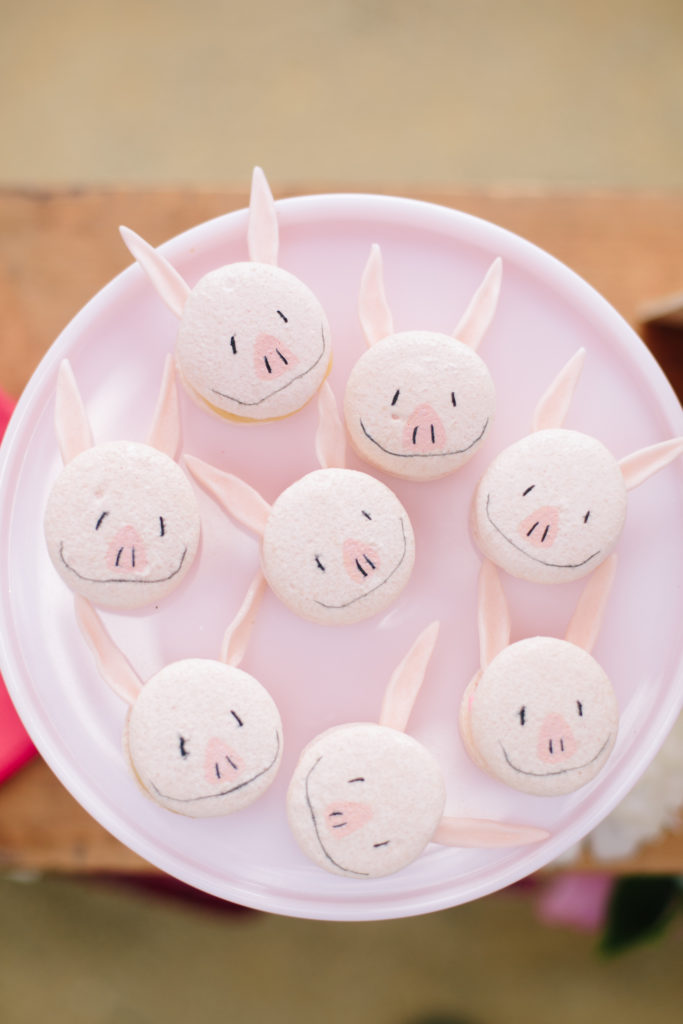 Meghann also did these adorable cupcake toppers, I love how we added some floral elements for the desserts!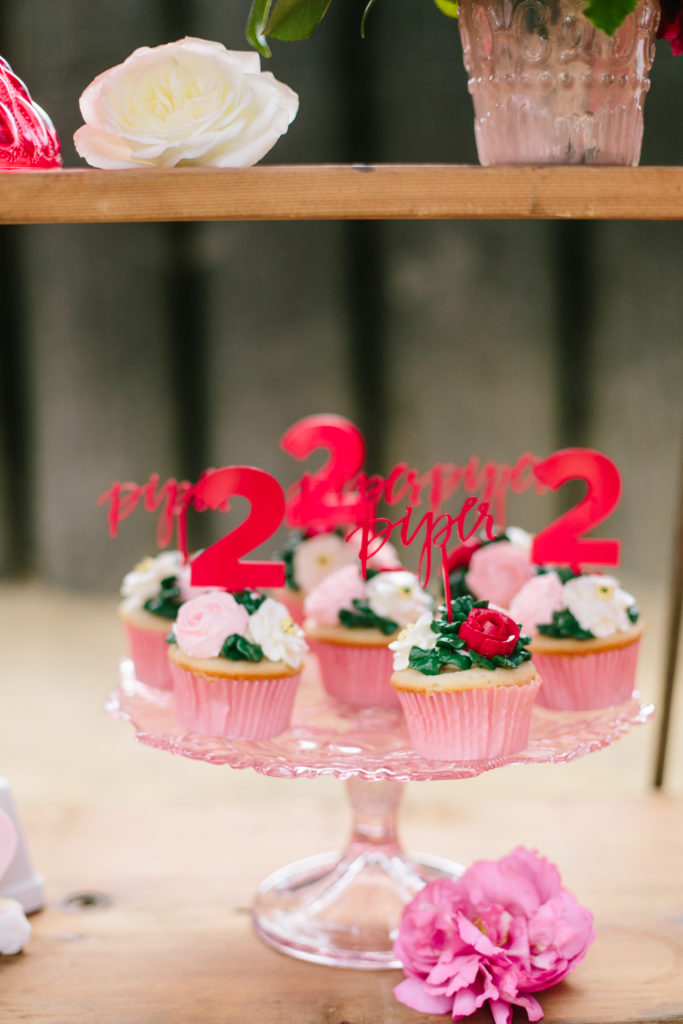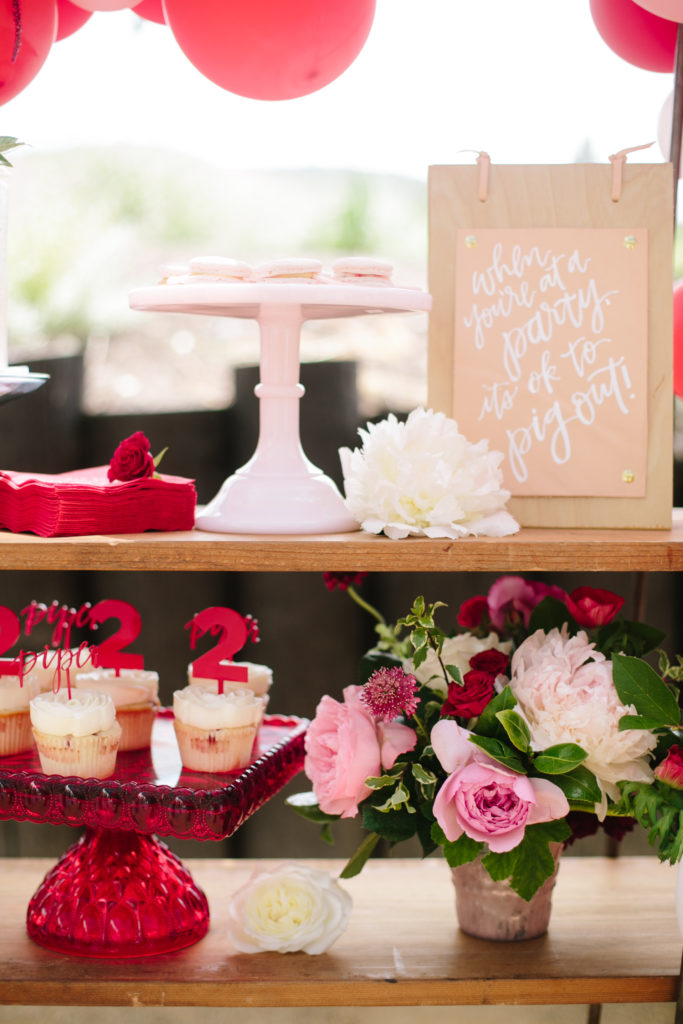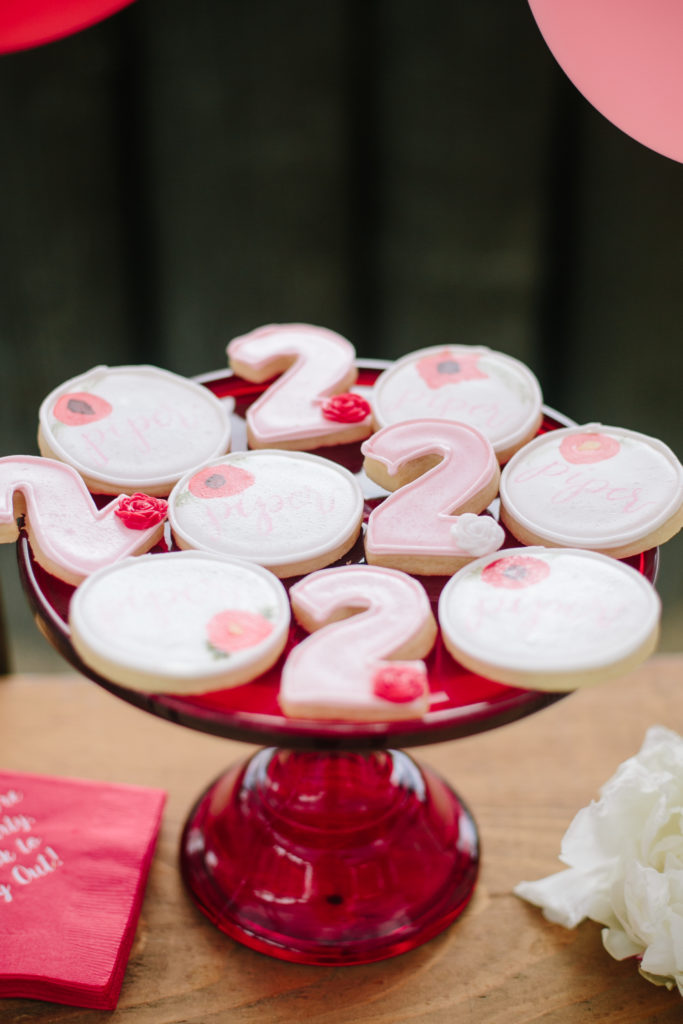 And those donuts!!!! In LOVE!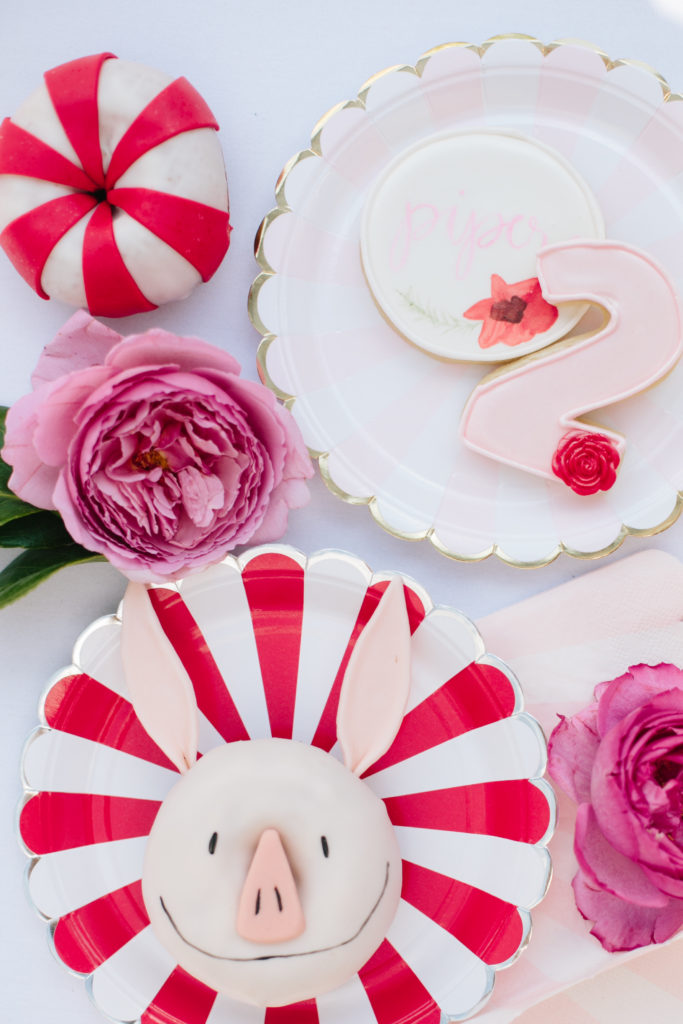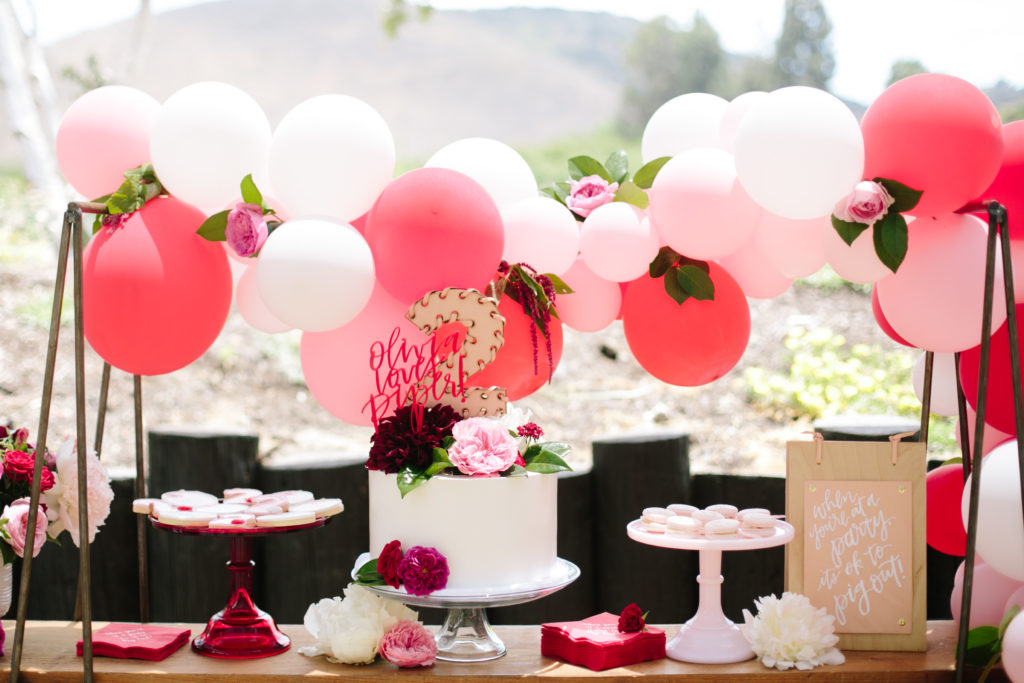 There's the birthday girl digging in!! Good job Piper!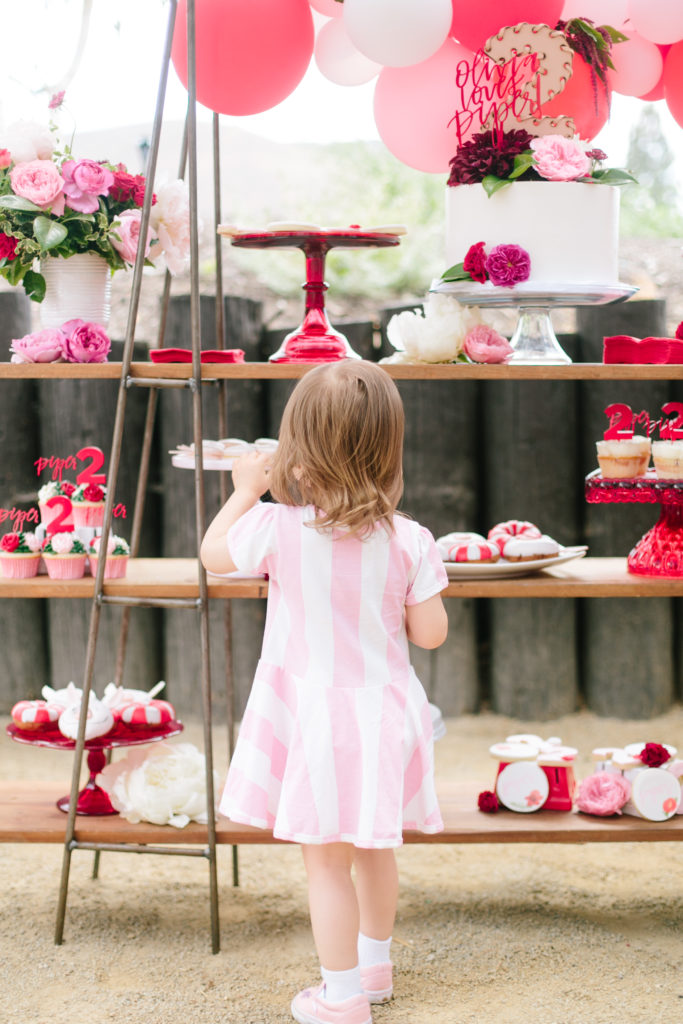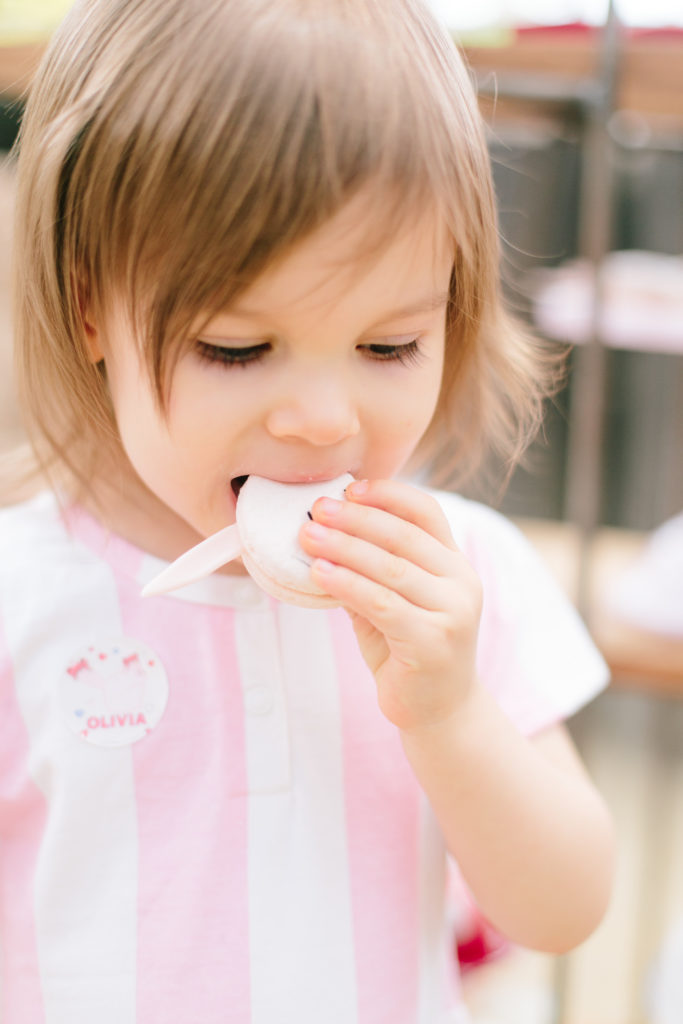 It was such a sweet and special day celebrating this girl! I'm so happy we got to be a part of it!! Can't wait to see what this next year has in store for you Piper!!!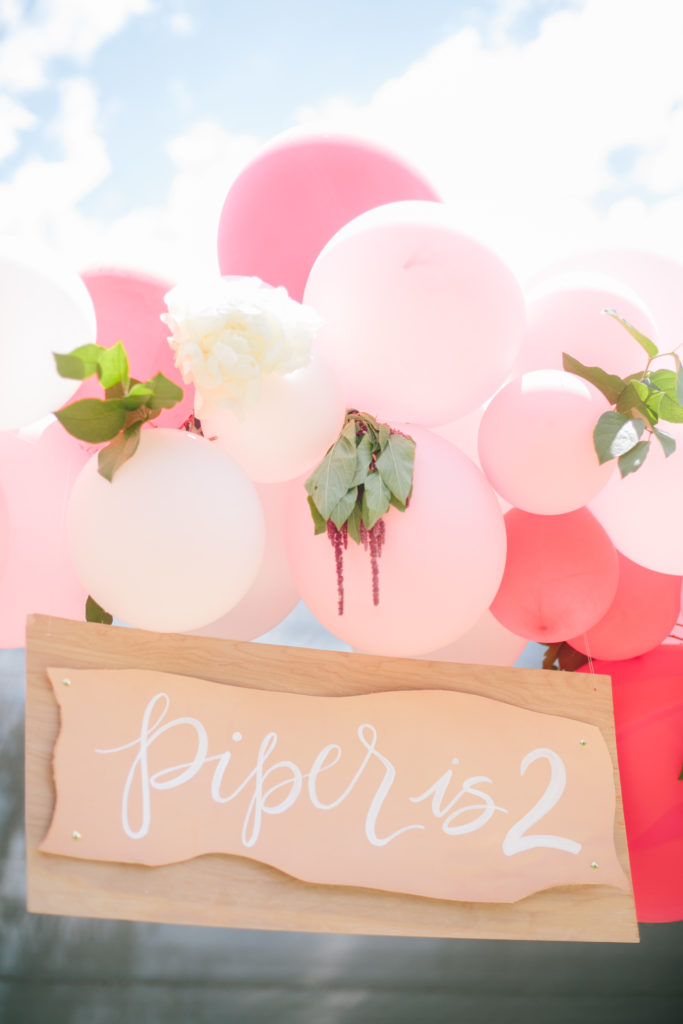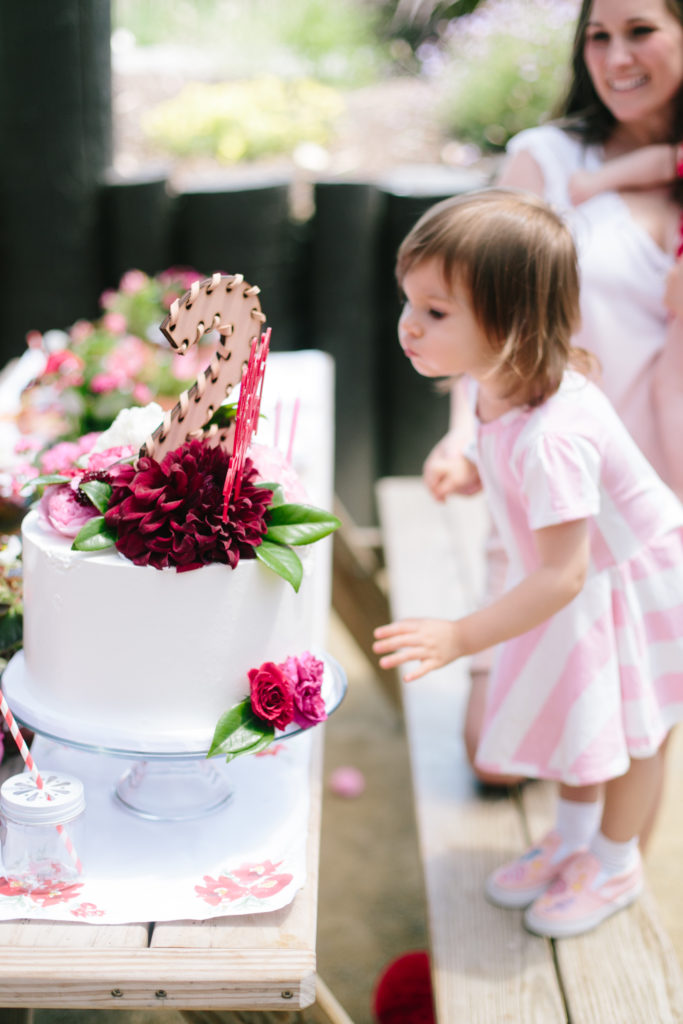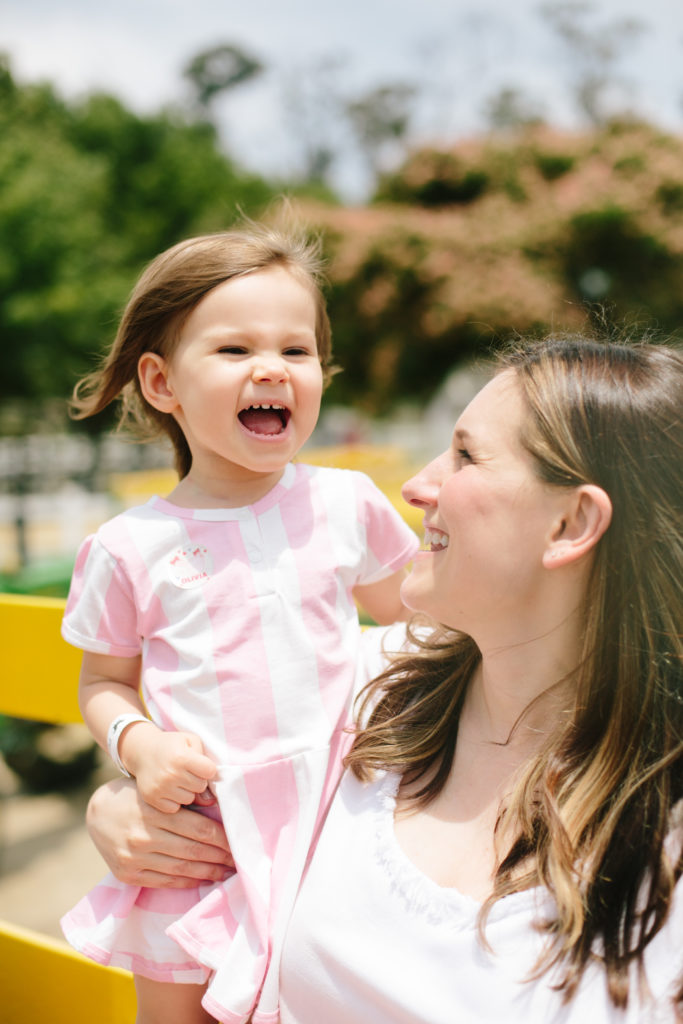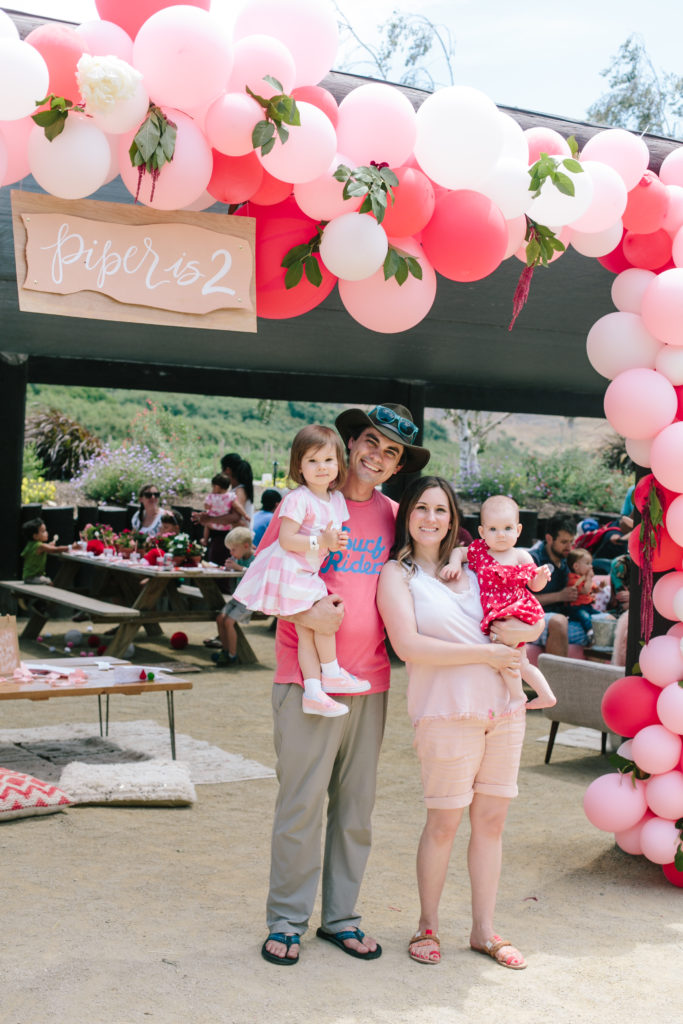 xx

Jacquelyn
Vendors Listed Below…