We were lucky enough to team up with Orange & Park earlier this year for a giveaway, and now we are lucky again to have the opportunity to feature their rad prints in our own homes.  Each of us used a few different prints and styled them in different rooms and ways and we are super excited to share it with you today!  All of us Beijos girls are suckers for any type of decor or shopping for our home and we each love the way these prints turned out for us.  Framed and Matted were kind enough to supply the framing for us, we turn to them for all of our framing needs in our own homes, we love their easy to use website and selection of custom frames!!
Photos by Megan Welker and Yasmin Sarai
Let's start with Jacquelyn Kazas who used her prints in her living room….
This wall had was a blank slate really, it had one print on it so she knew she wanted to add some color and a few new elements here.  She chose the Viva Baja print and the California Coastal Counties print.  Her husband Nate loves to surf and really liked these additions to their home!  To add some color she had our gal Monica of Boho Pillow make this simple tapestry on the right and used a ceramic wall hanging purchased at Urban Outfitters this past Spring on the right with a few air plants and succulents.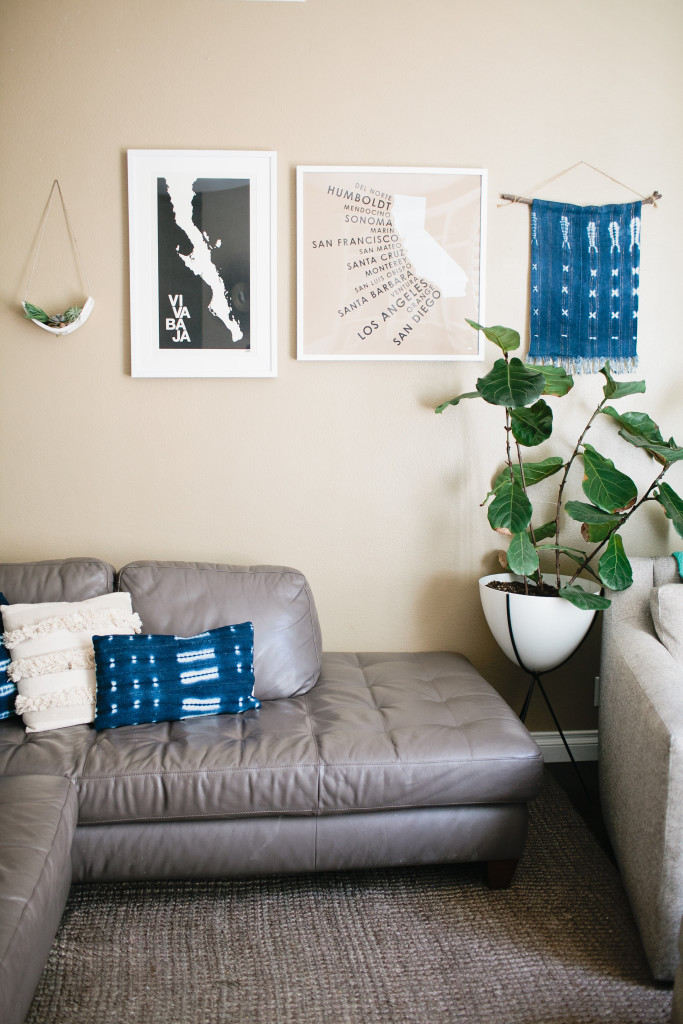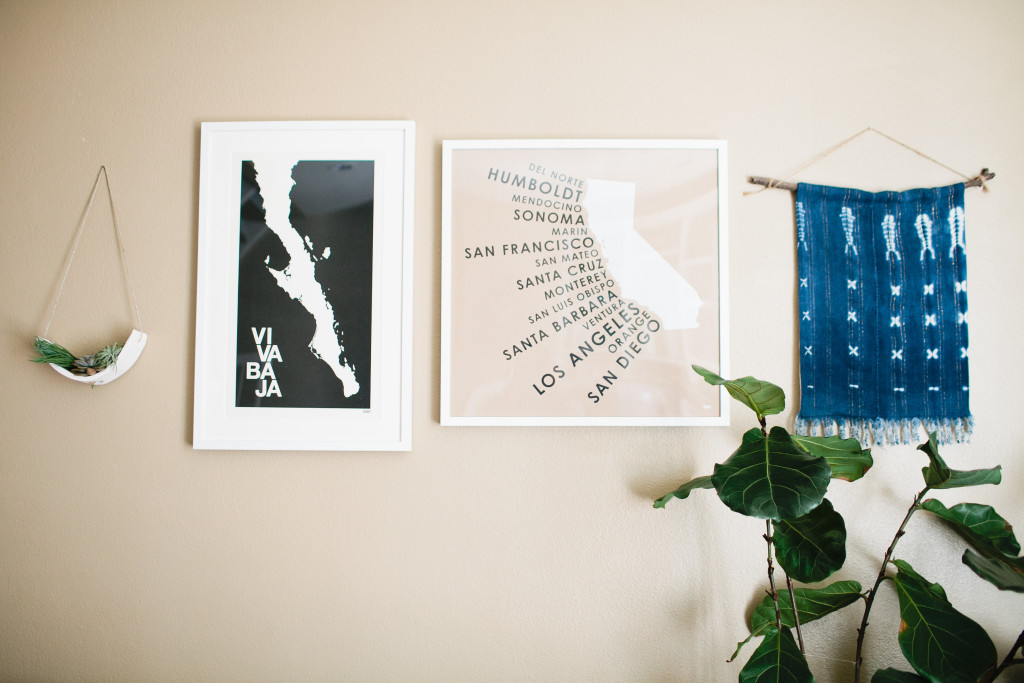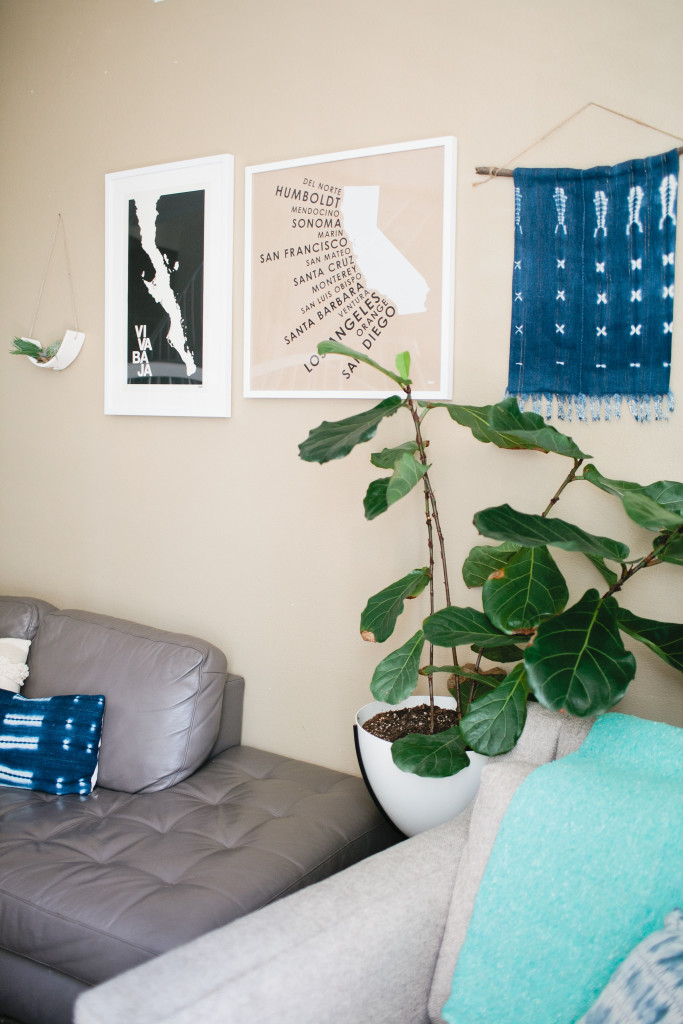 Little Court James seems to approve!!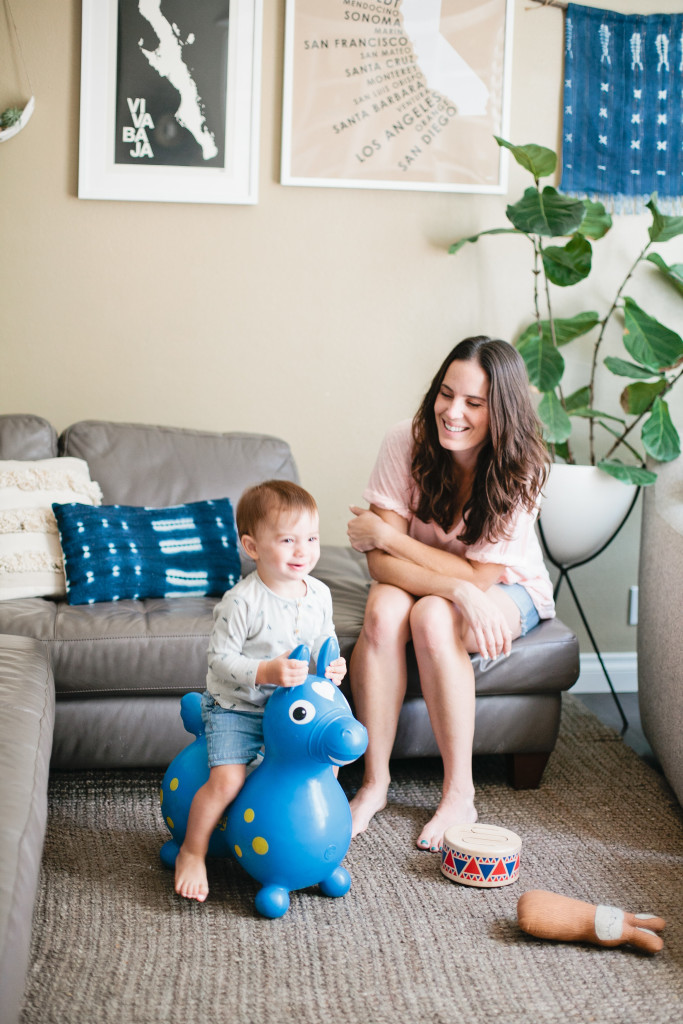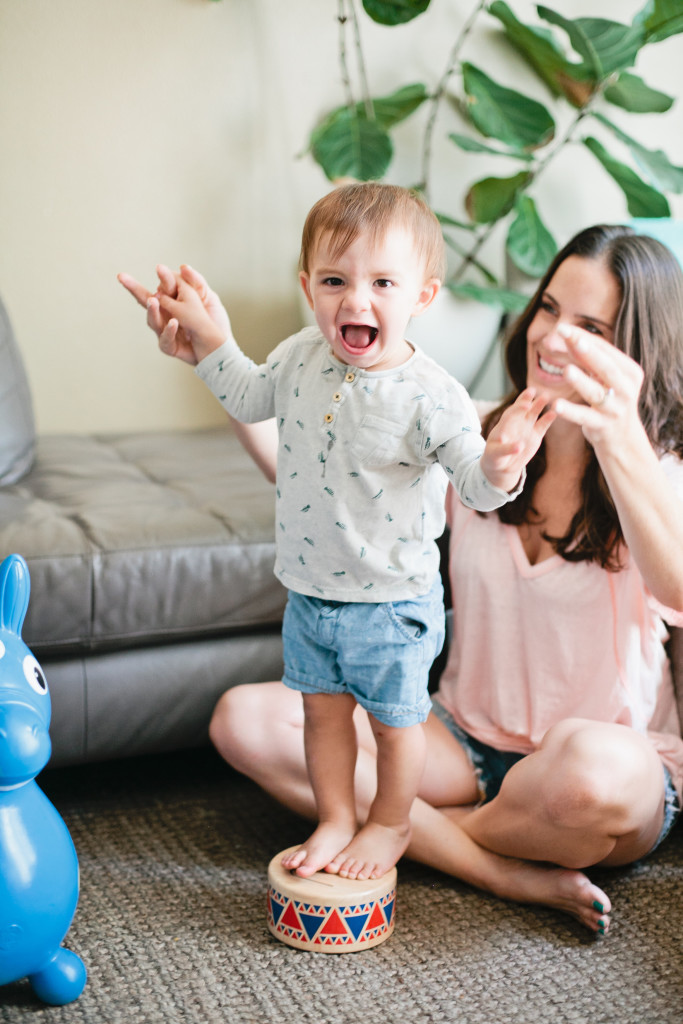 On to our girl Leah Carriger's home… She styled two different pieces in two different parts of her casa.  Loving the Viva Baja print as an ode to her Mexican heritage she placed hers at a quintessential spot in her home, on the fireplace!  It's at the center of her home and looks great with the brick behind it!!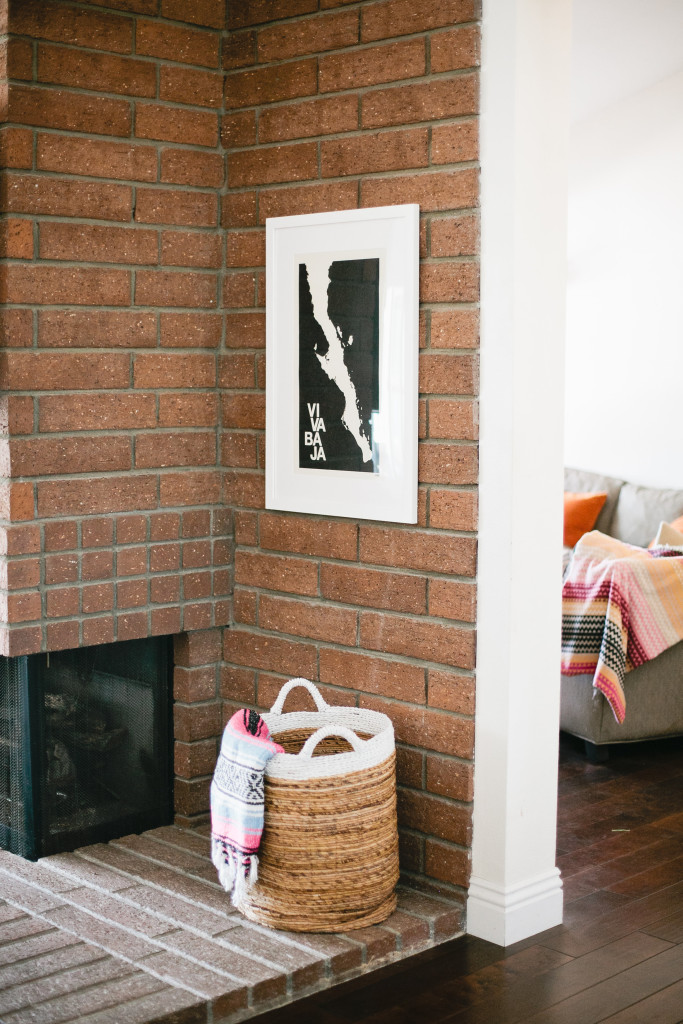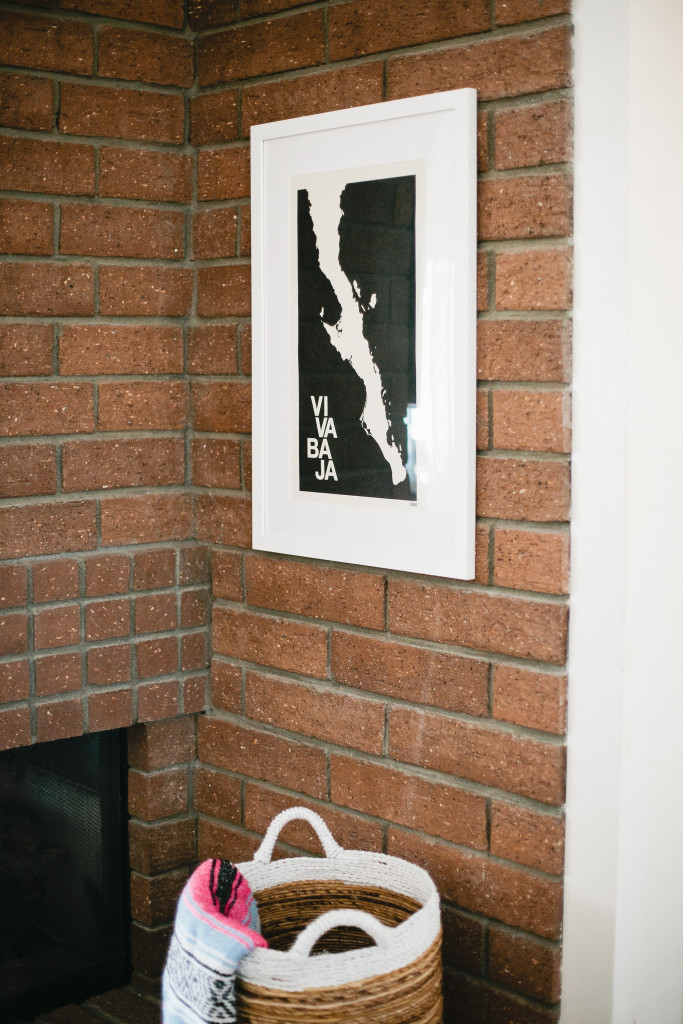 And to celebrate her Orange County roots she got the Orange County Beach Towns Print which she placed in her hallway over this rad chair that we can't get enough of!!!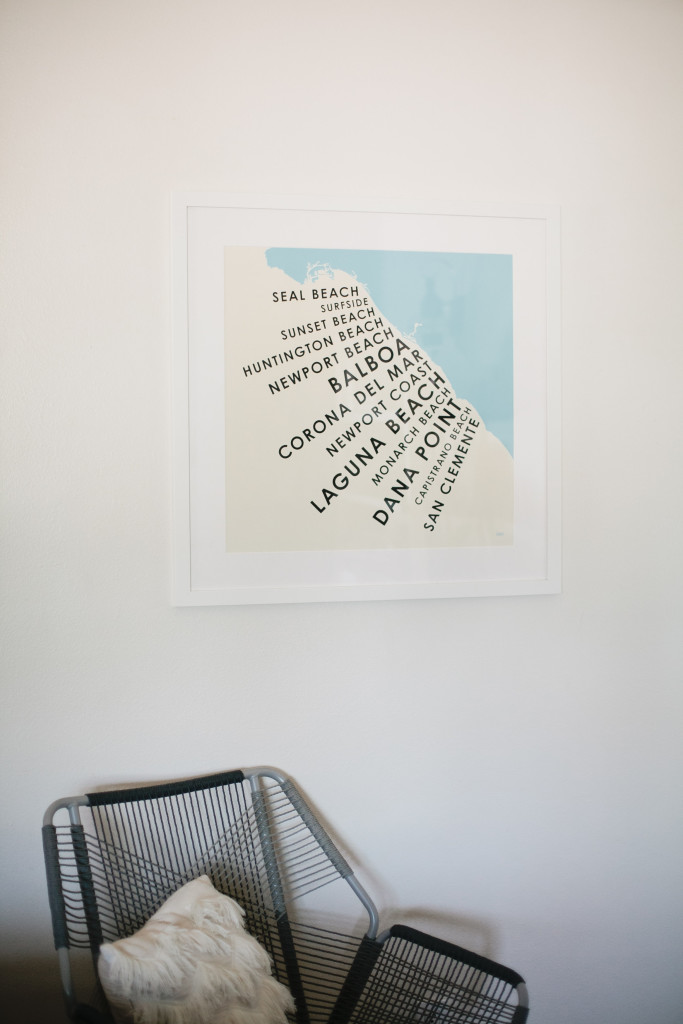 Leave it to Mrs. Abby Guido to style up her little one's play corner in the best way!!!  She liked the Central California Surf Print and placed it above her kiddo's reading nook.  Abby styled it up with these amazing air plant macrame planters by our buddy Alexis at the Shift Creative, her new shop is up and you need to head over there for some hand made goodness!!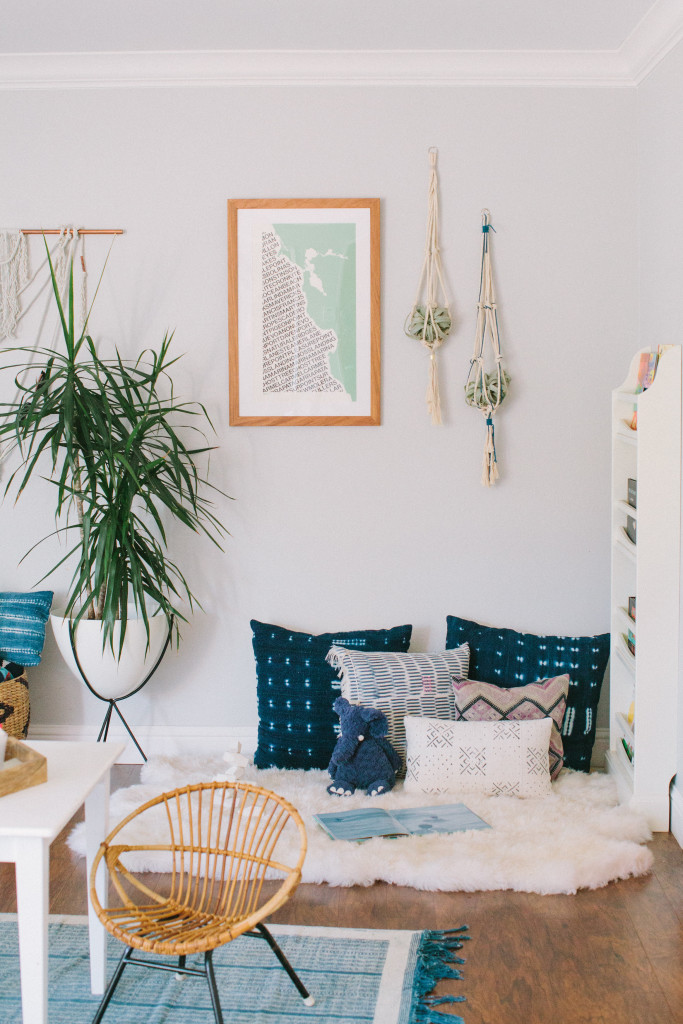 Love the way the colors of the print and the frame by Framed and Matted go with her walls!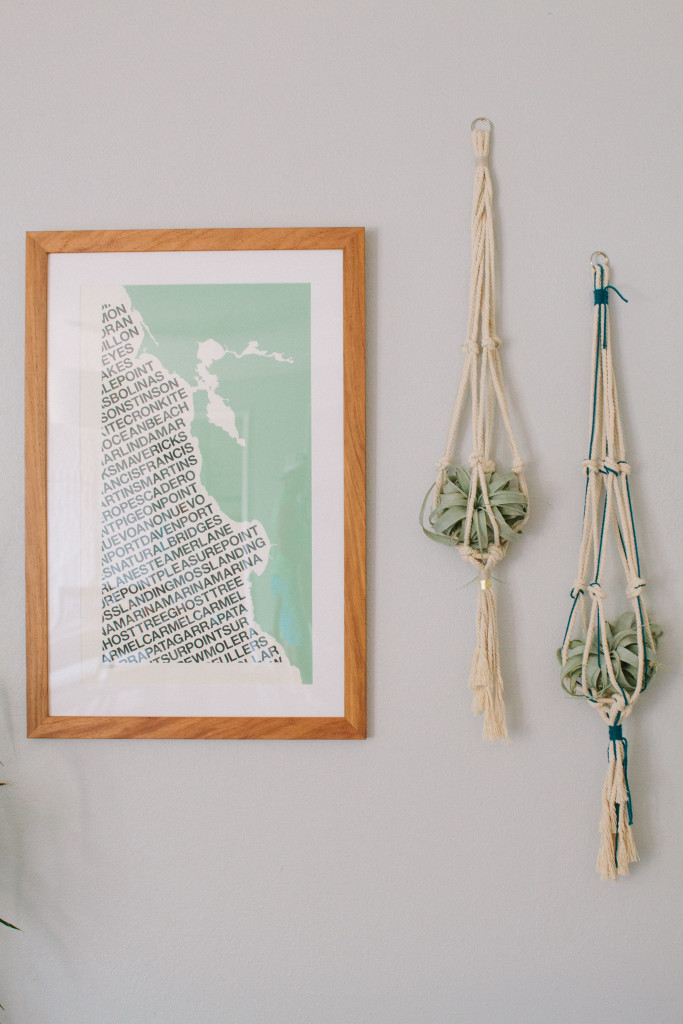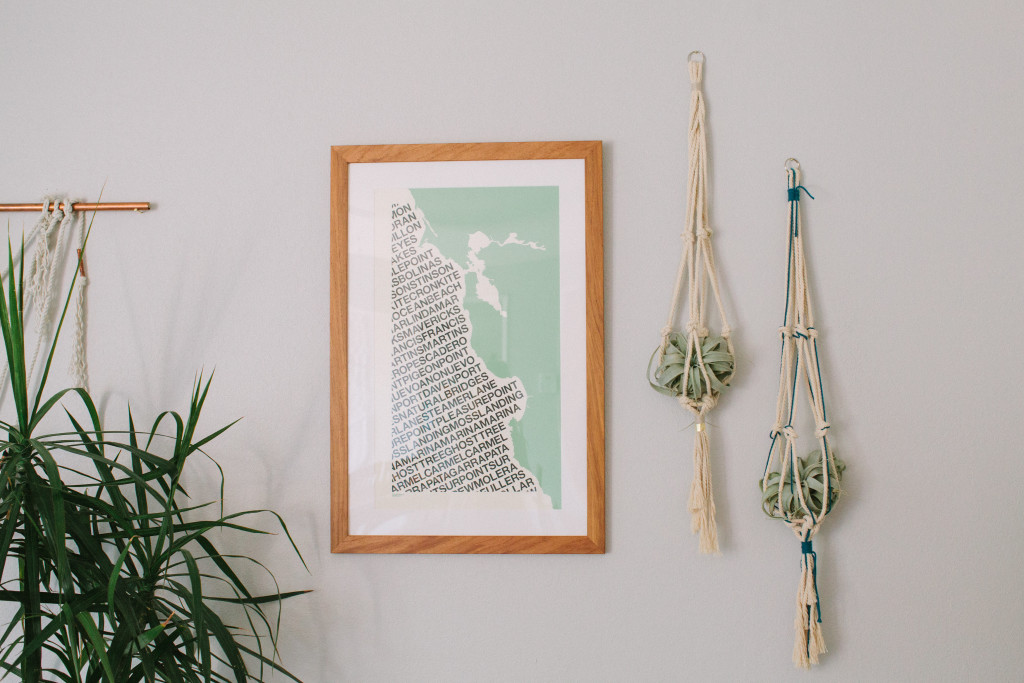 Isn't this the most perfect little spot for Dylan and Jett to hang out!!  We actually want to hang out there ourselves! Ha!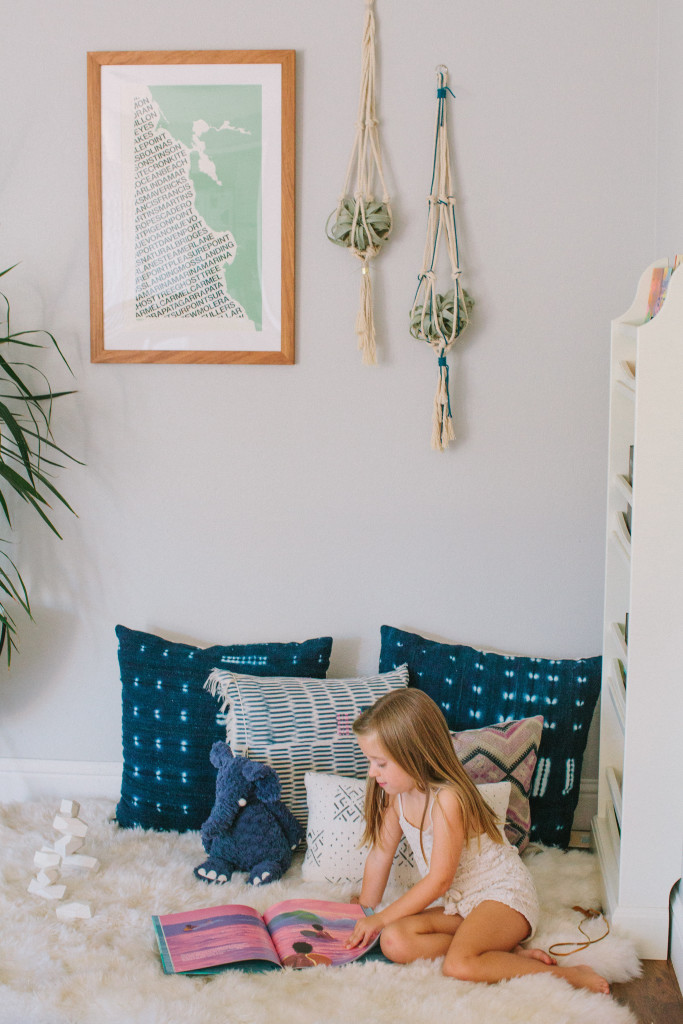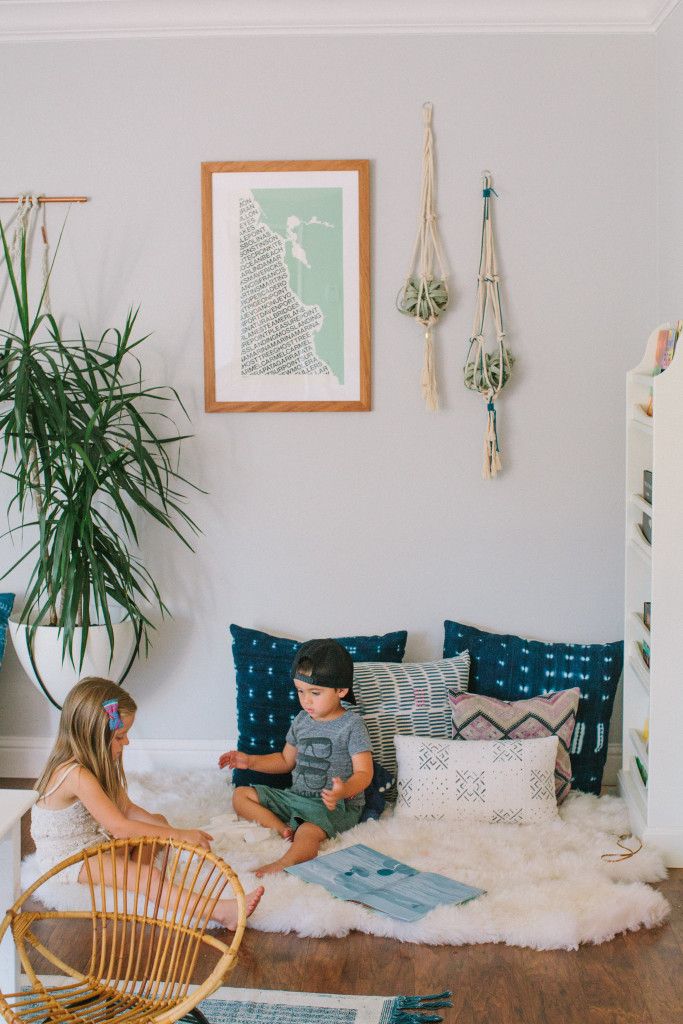 Hope you liked this little peak into our homes!
xx
The Beijos Ladies