This is one romantic wedding we couldn't wait to share… Amberlee & Aaron are truly an amazing couple and their love for each other and their family shows through all of these images captured by the wonderful Megan Welker.  The couple chose the most beautiful new venue, Biddle Ranch Vineyard, to tie the knot… For any couples looking it is a true gem of a spot located in one of our favorite California towns, San Luis Obispo.  It has the perfect combination of modern and rustic and doesn't need much to make it look pretty, but we did what we could ;)
You can also see this wedding on 100LayerCake today!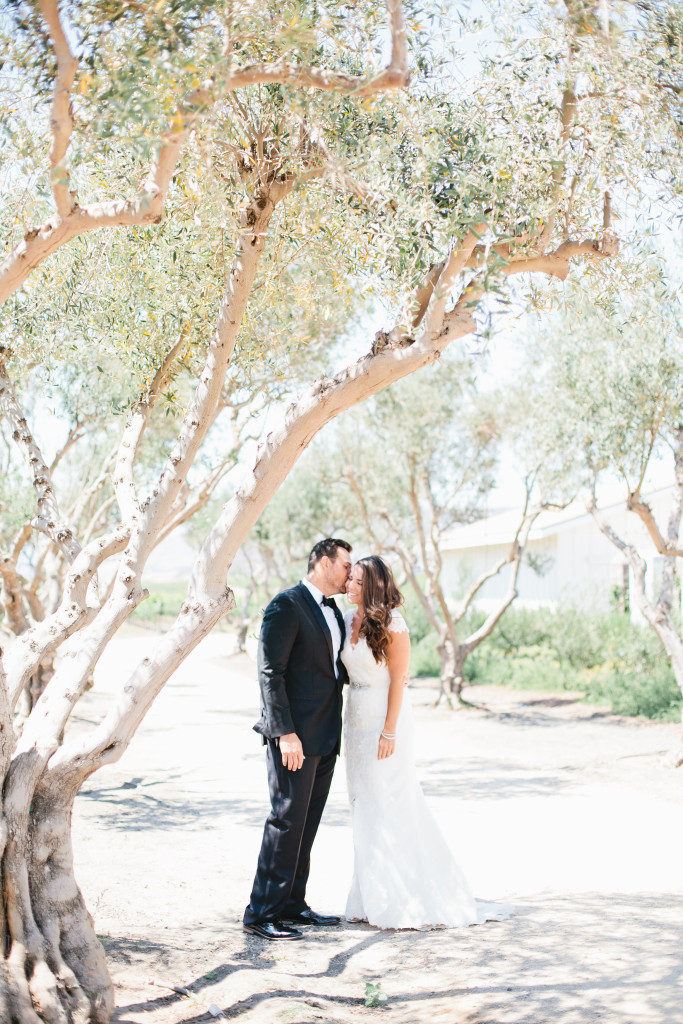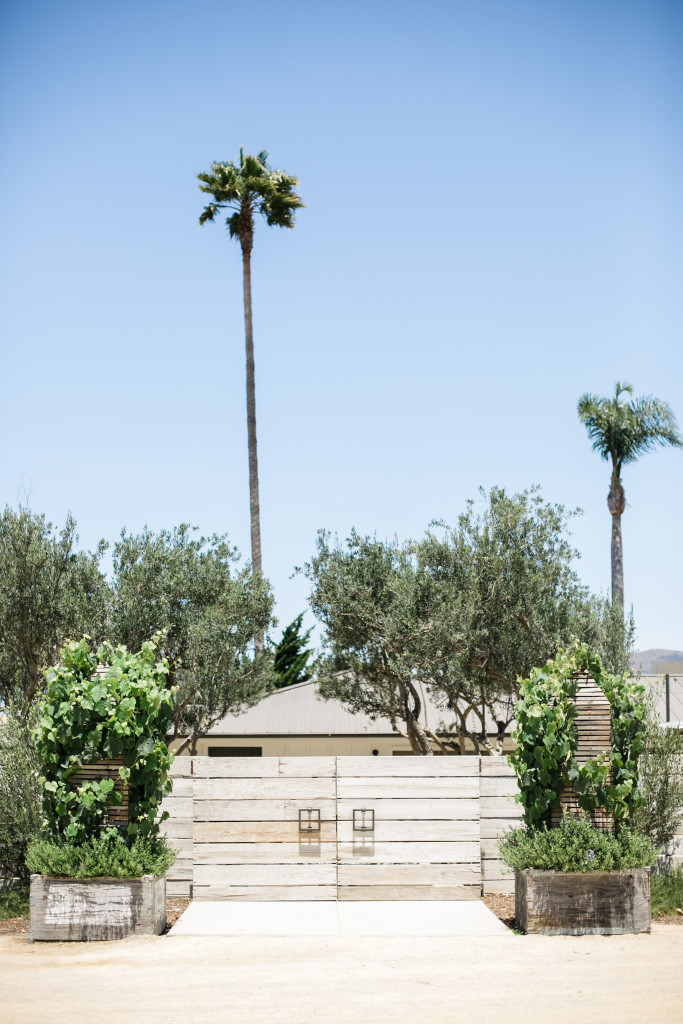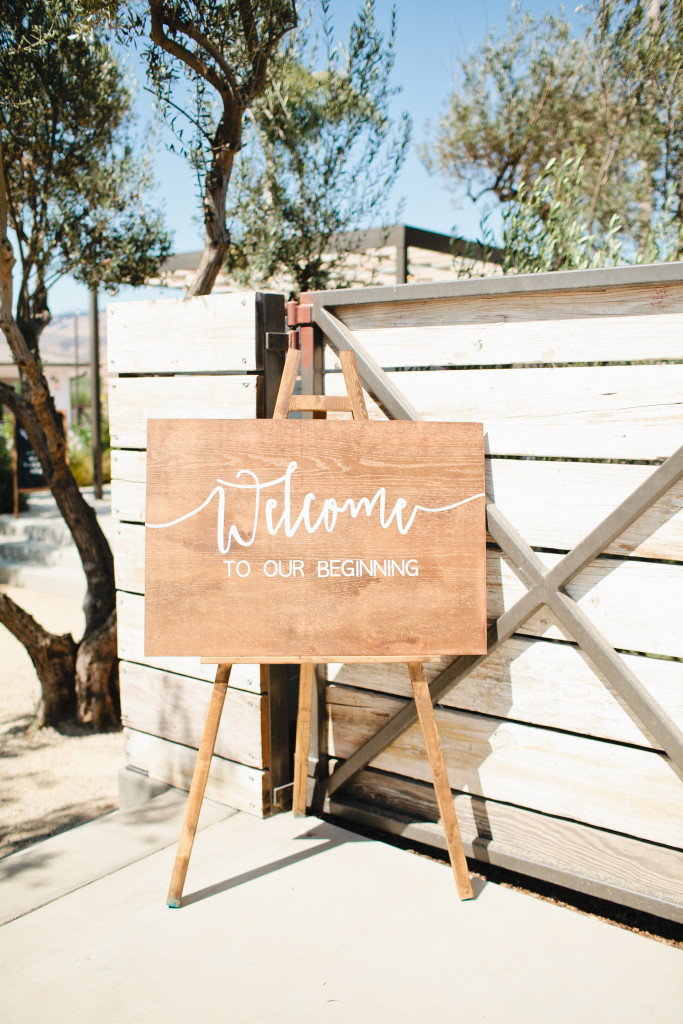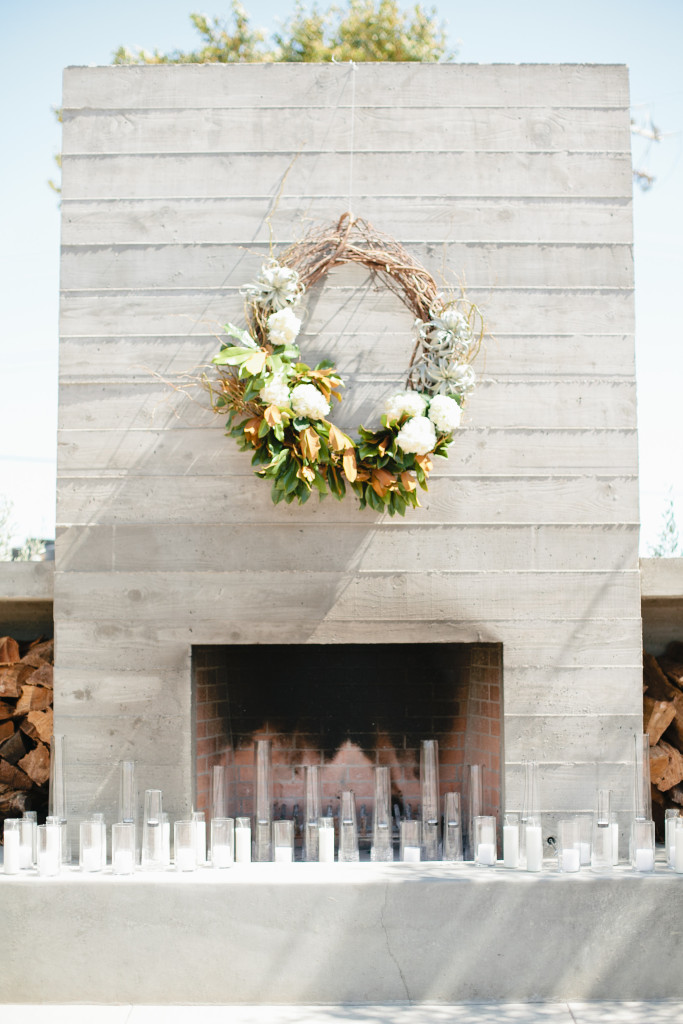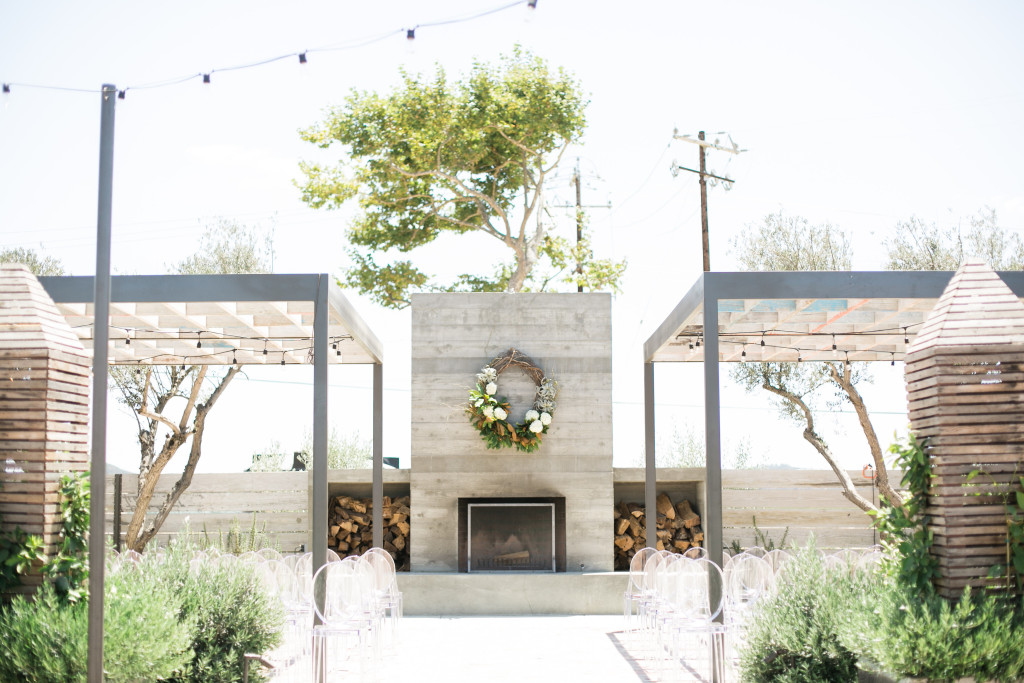 Family and friends are the most important to Amberlee & Aaron and that reflected in their intimate gathering.  Amberlee wanted a family style rustic Italian feel with a few modern touches, which worked with the venue seamlessly.  The colors were neutrals mixed with soft pink and peach and greenery.  We loved what florist Carrie of Clover and Branch did, especially that gorgeous wreath for the ceremony.
The bouquet was made from locally grown olive, Rosemary, caramel garden roses, white fama, black knight scabiosa, tuberose and orange spice dahlias (all grown on the lovely Central Coast)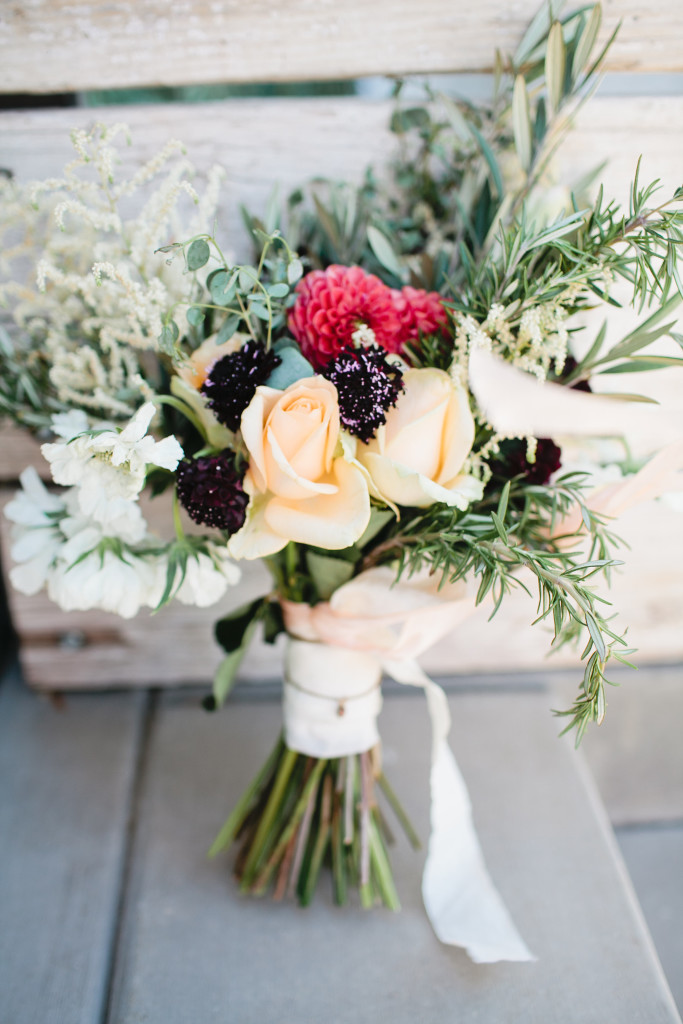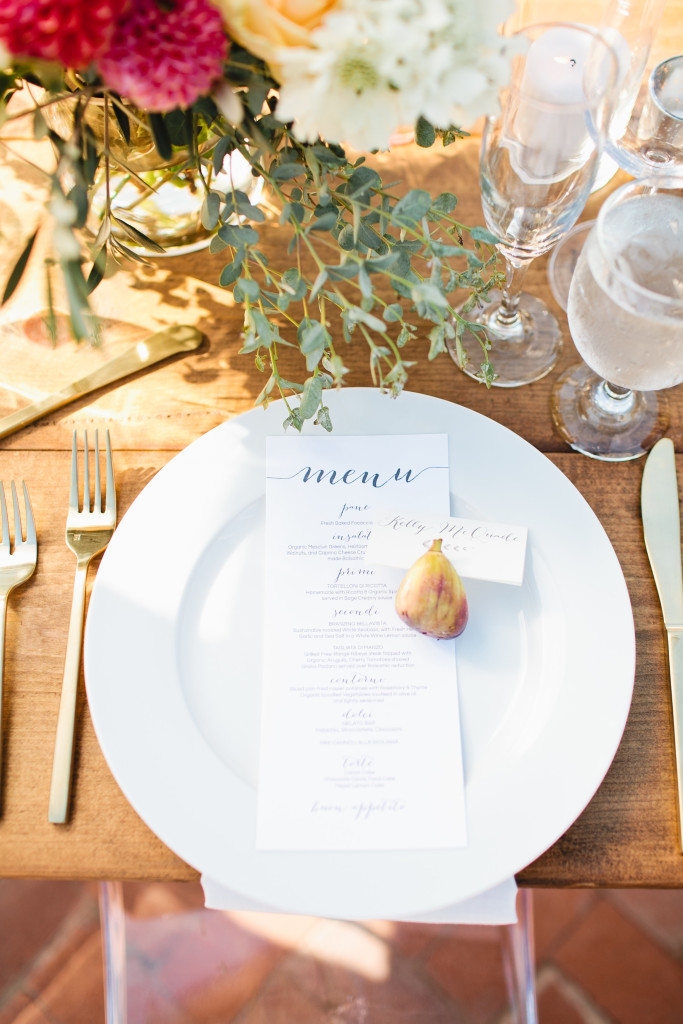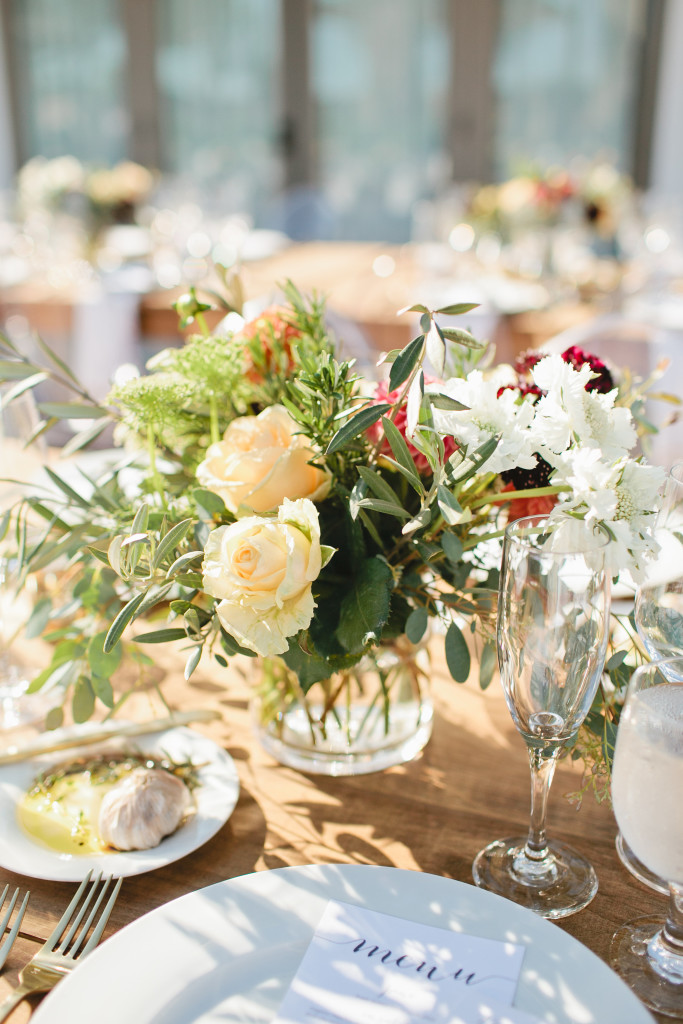 A friend of the bride did all of the elegant paper goods…
Biddle Ranch was the perfect combination of a rustic and contemporary backdrop.  The designers were able to achieve a perfect mesh of rustic handsomeness to suit a man's tastes while at the same time leaving no detail left for want.  It had a fabulous outdoor setting with a mountainous backdrop, bistro lighting, brick flooring, an outdoor fireplace, and had an Italian feel from their Rosemary bushes and lemon trees.  The moment we got there, we knew it was our place.  No need to look any further.
Going with Ghost chairs was a last minute decision on my part and was a surprise to everyone – even the groom!  I wanted to tie in the contemporary, modern feel of the place and not go too rustic with wooden chairs.  I absolutely loved how it looked.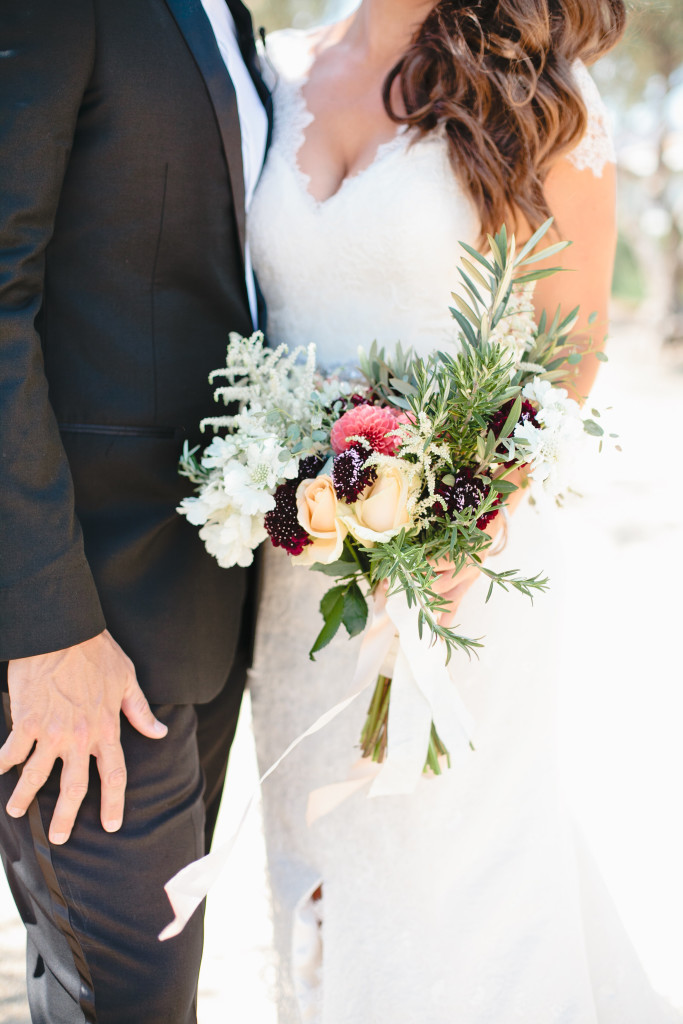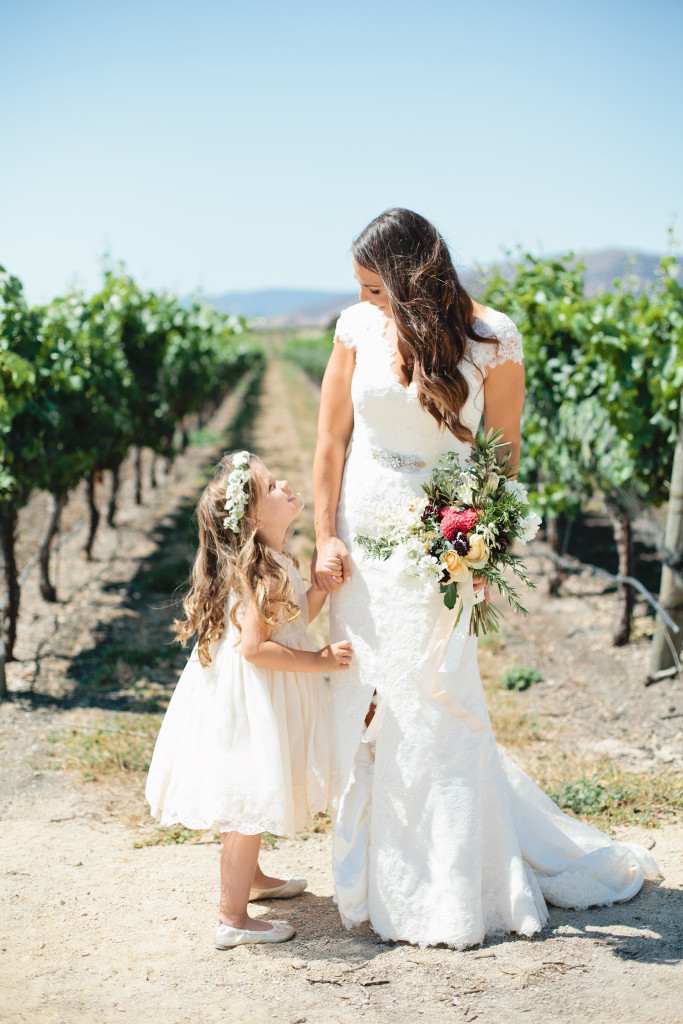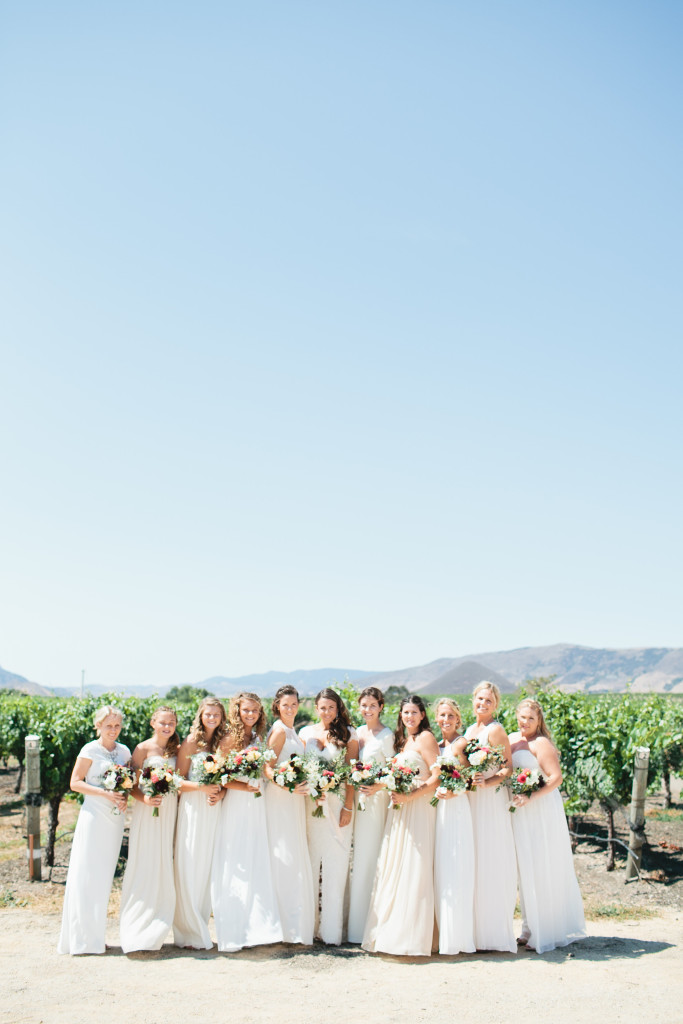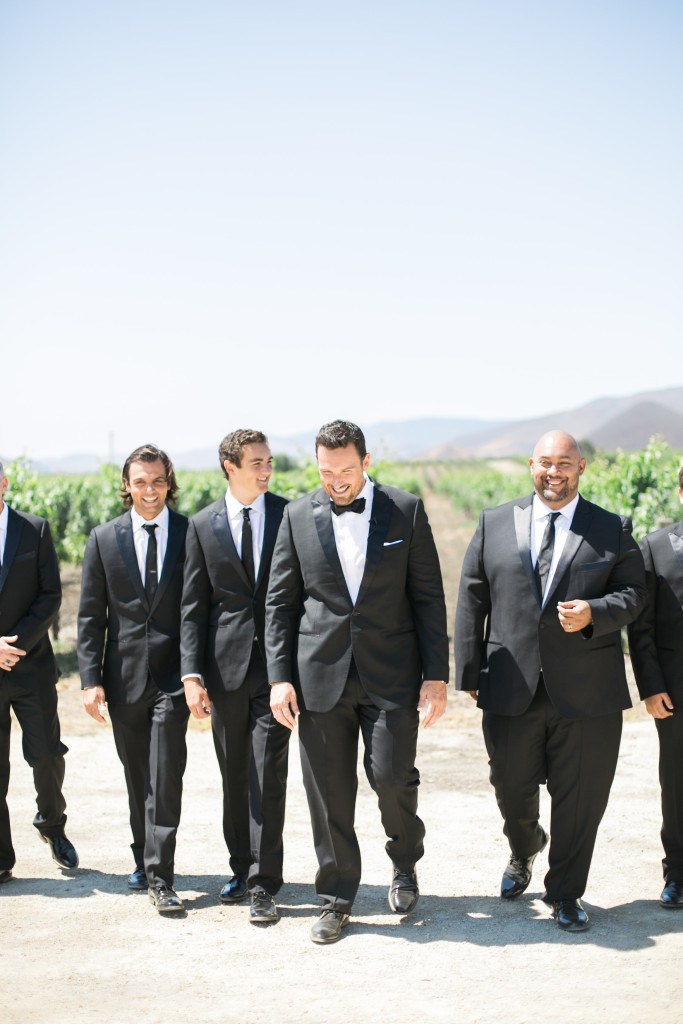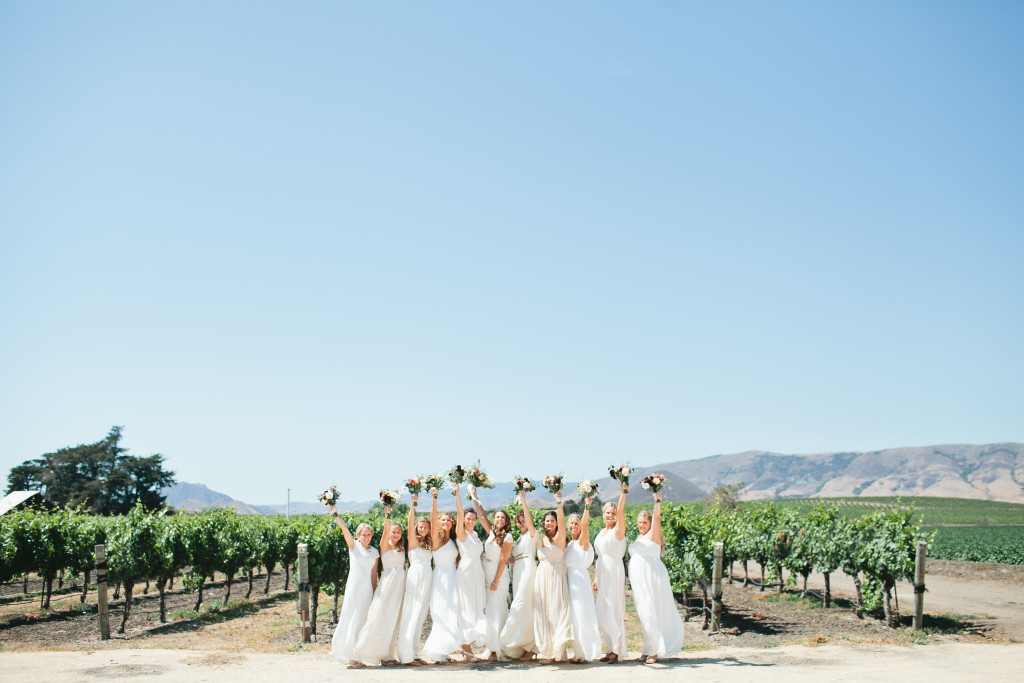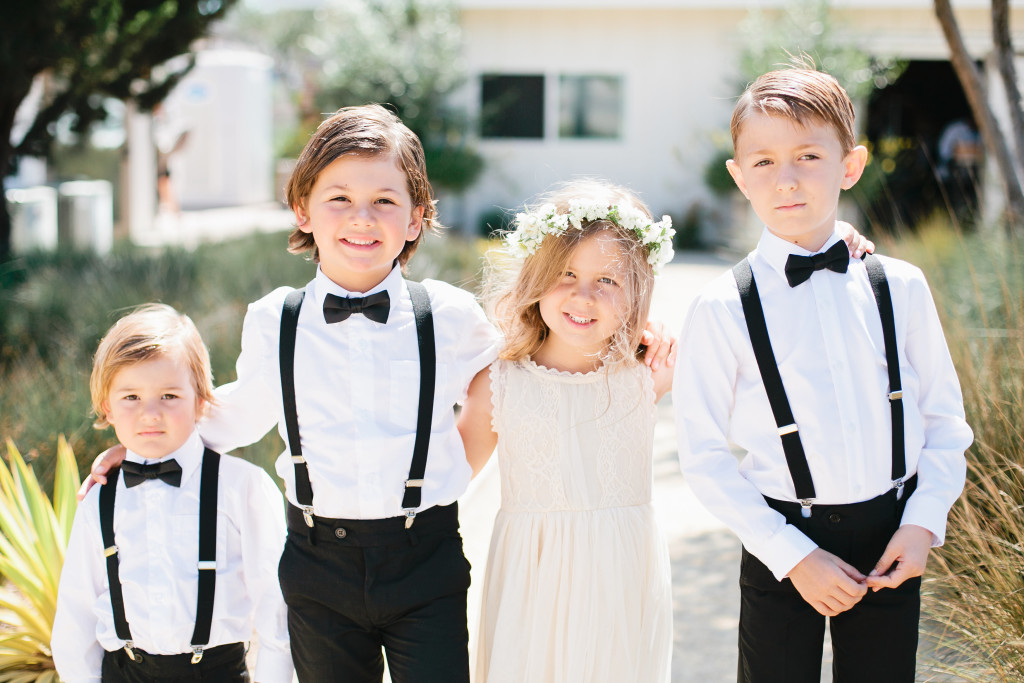 Look at how gorgeous this couple is, their happiness radiates through the photos!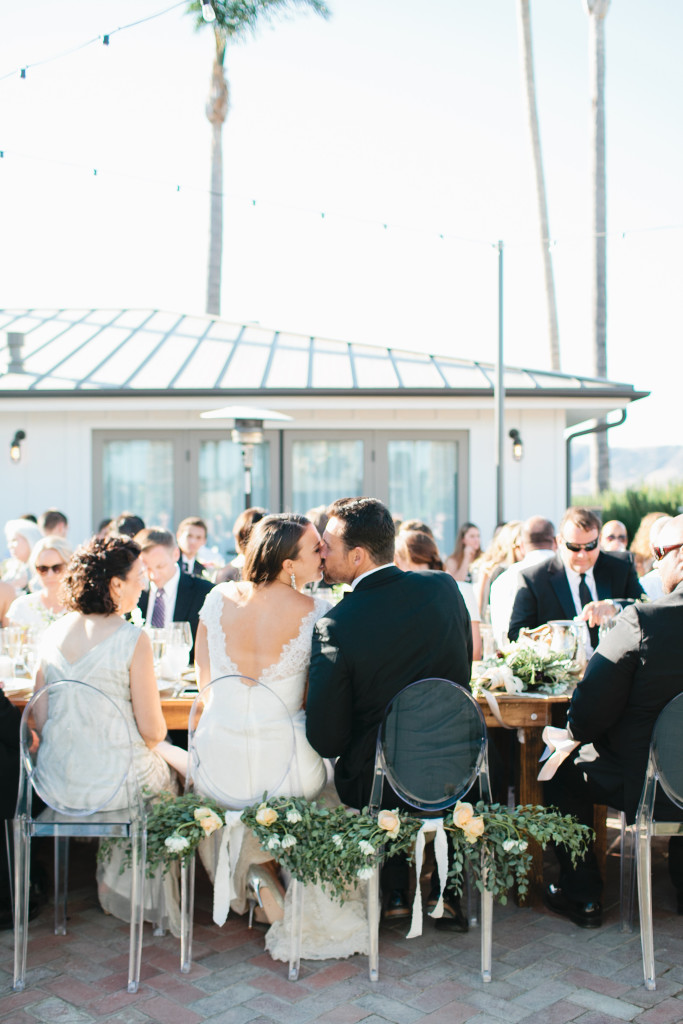 We absolutely LOVED the cakes made by the talented Whitnie of Paper Cake Events… How gorgeous did the set up turn out?!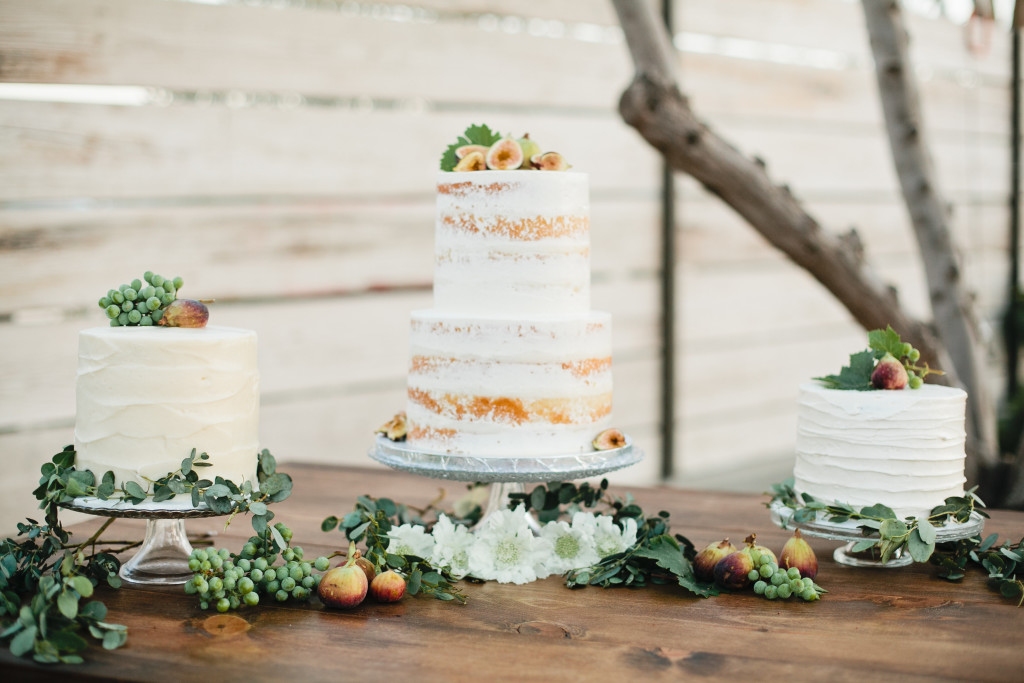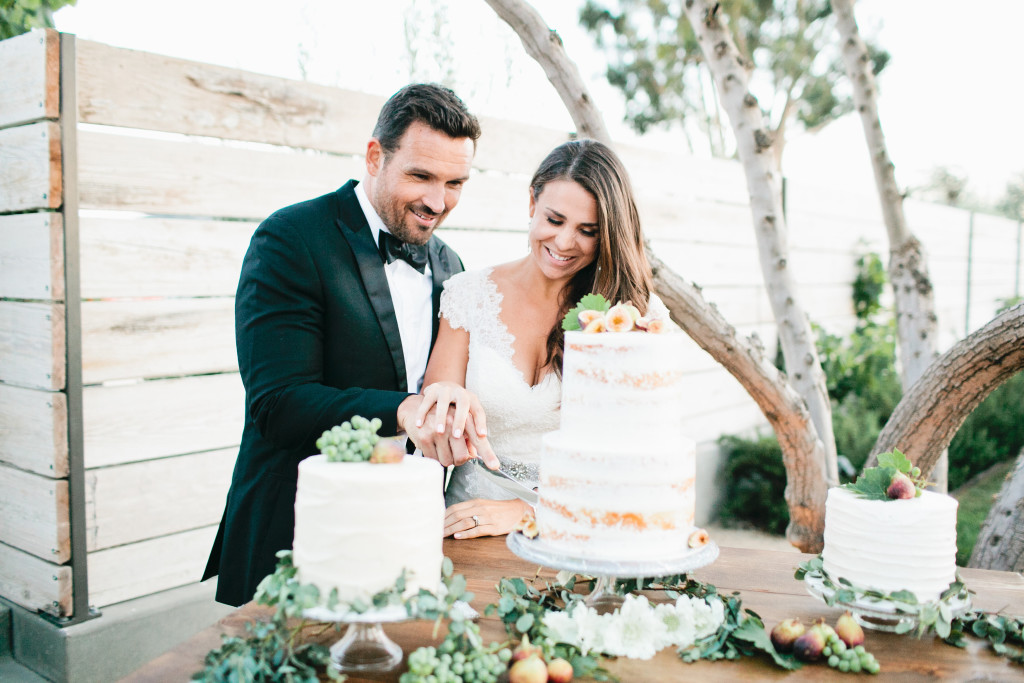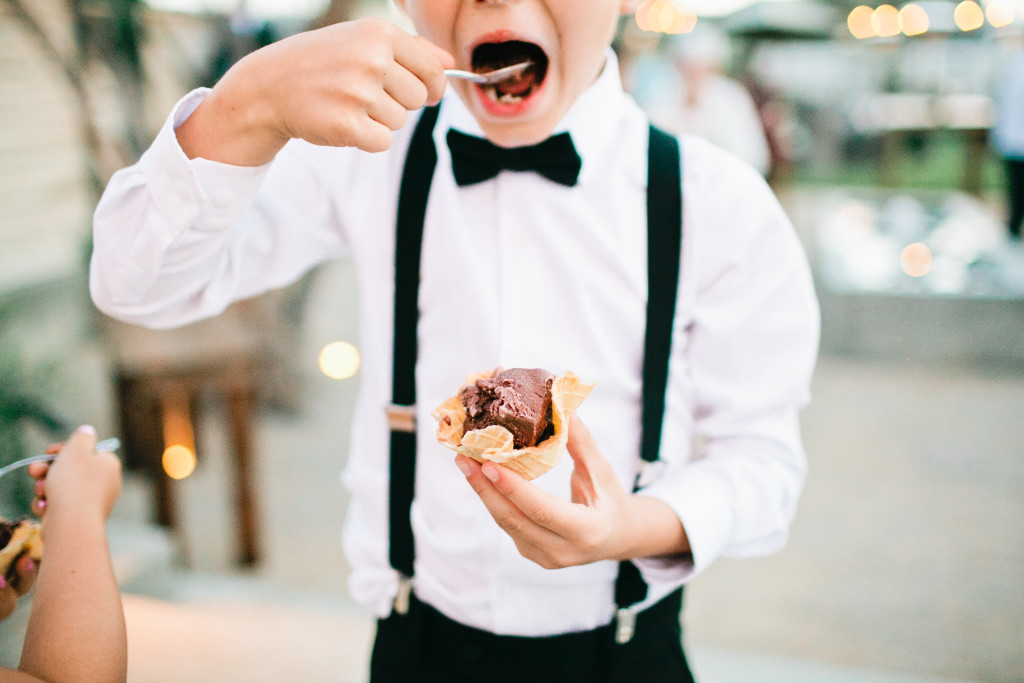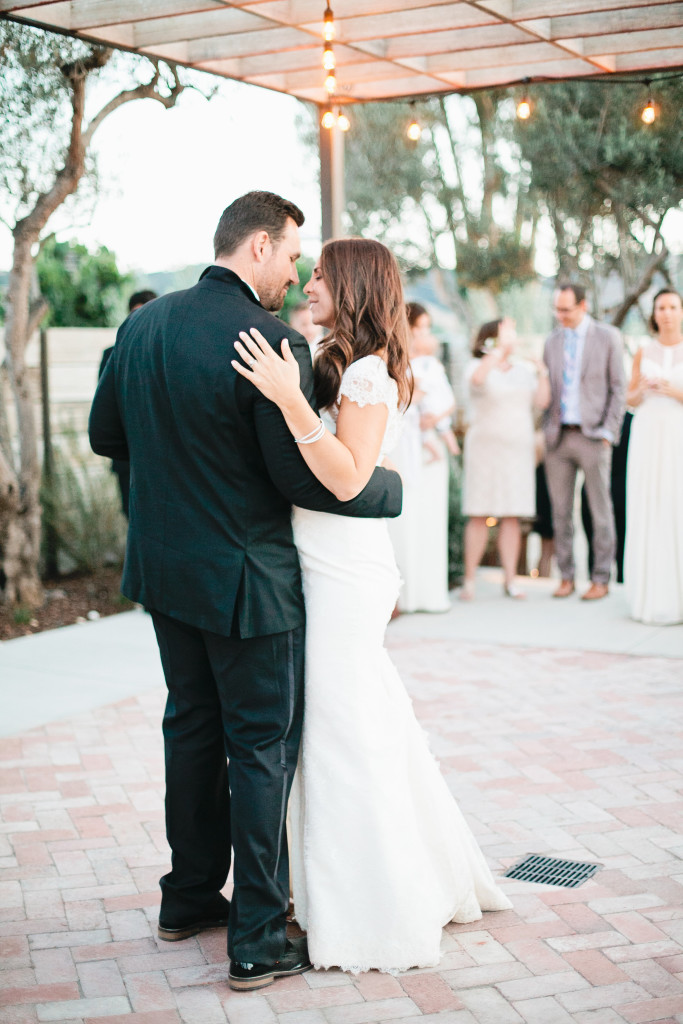 It was a magical day and we are so happy to have been a part of it!
Congrats Amberlee & Aaron!!
xx
The Beijos Girls
PS, check out this gorgeous video Audrey Alba Films made of their day…