With so much fashion talk this week we thought we would let you in on a secret…
We love accessories!!
Bags, jewelry, sunglasses, clutches, you name it!!!  One thing us Beijos girls can all agree on is that accessories can really make the outfit!
We decided to take a trip to one of our favorite local boutiques, The Hidden Jewel in Costa Mesa, CA, to see what they had to offer this Summer as far as accessories and we definitely weren't disappointed!!
All Photos by the Amazing Megan Welker
We took one outfit – a go to for us in the summer – a cute black top with some denim cut offs and matched it with a few of our favorite accessory finds…
We are pretty obsessed with the clear sunglass trend out right now and these Psychedelic Solution Sunnies caught our eye – pun intended ;)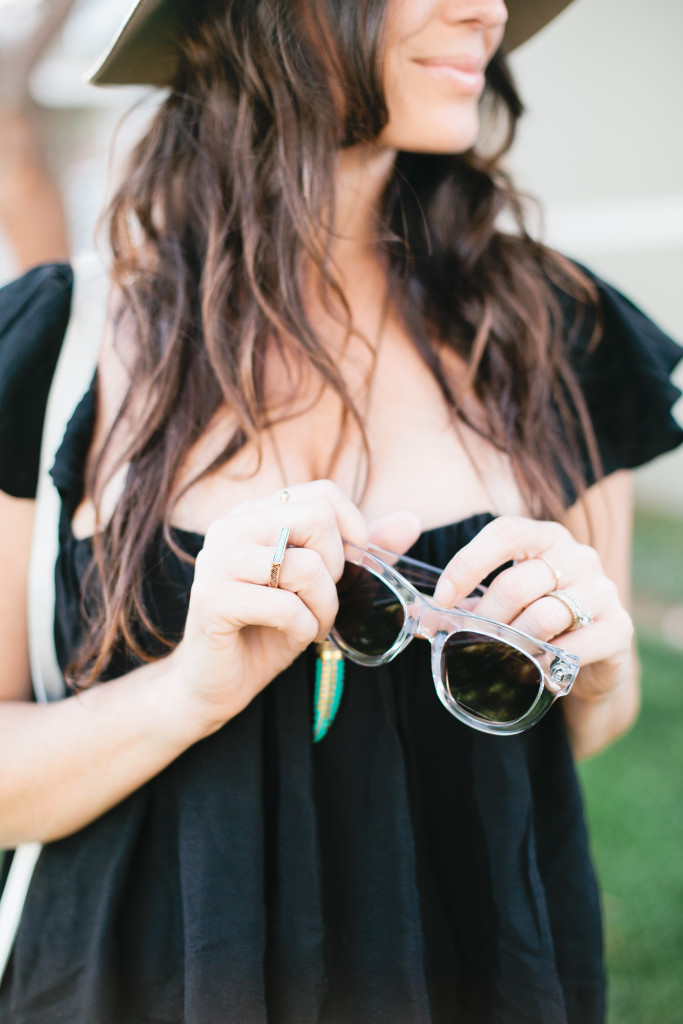 We wore them with this adorable hat by Janessa Leone, we are so in love with all of her beautiful creations… Who doesn't need a hat during the Summer to keep the sun out of their eyes?  Sun protection and looking cute all at once, that's a win/win my friends!!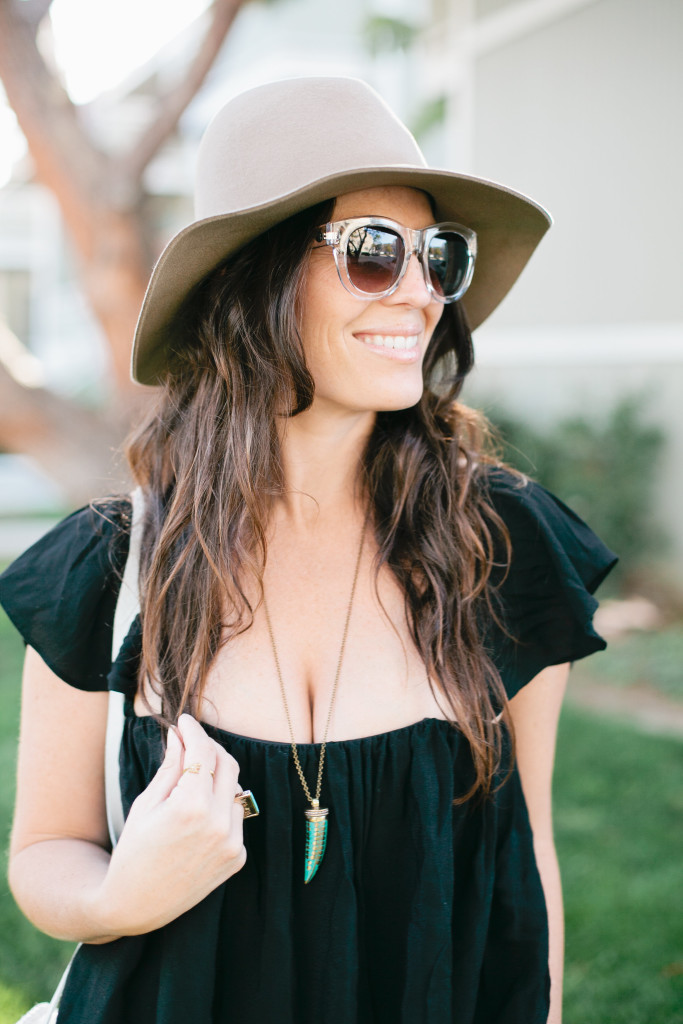 We then topped off the look with some turquoise jewelry by St. Eve Jewlery… There is just something about turquoise in the Summer that makes us swoon… Side note, the owner of St. Eve Jewlery is Lisa who is the sister of the co-owner of The Hidden Jewel, Lauren!  What an amazing sister duo!!  Love them both!!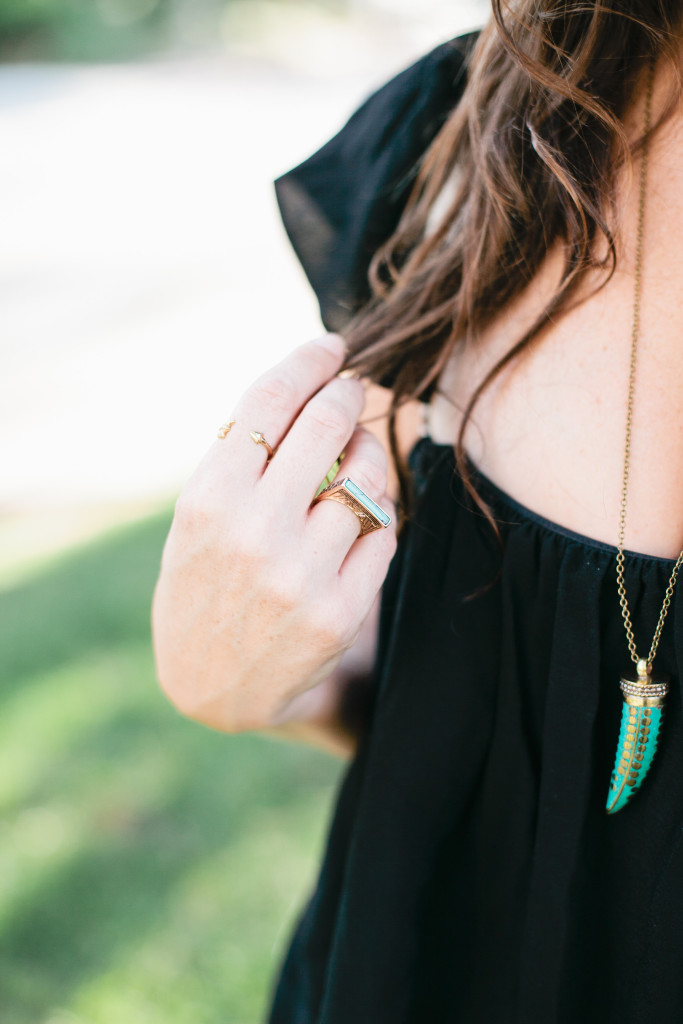 Another fun jewelry option we fell in love with were these fun bracelets by Vanessa Mooney!  Summer is all about fun pops of color and not taking anything to serious, just adding these little gems onto your ensemble can really add that little something special!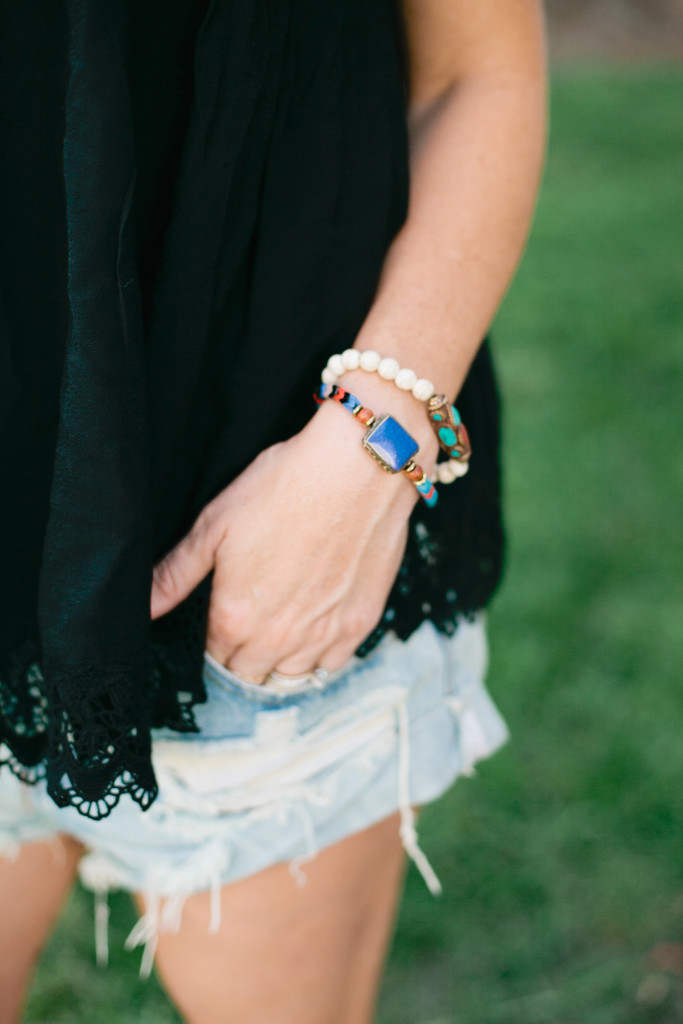 As far as bags go… Well what can I say, I'm a bag whore, so I kind of went crazy… But these are all just so so good!!
I'll be dreaming and wishing for this first little number from one of our all time favorites… Cleobella!  Nate, if you're reading, you know what to get me for Christmas – and by Christmas I mean now ;)  That buttery tan color is everything and add that fringe?!  It's like this bag was made for us!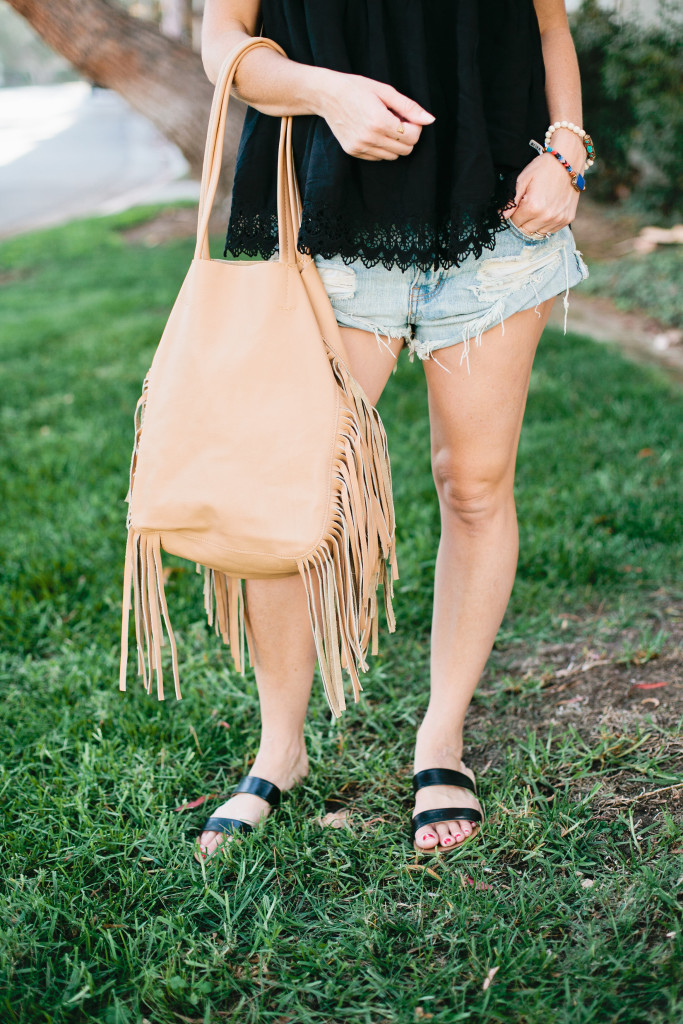 For something fun & different we love this boho cross body bag by Stela 9… It is so fresh with the white but so unexpected with the rad gold detailing!  We love this bag for casual daytime fun or a night out!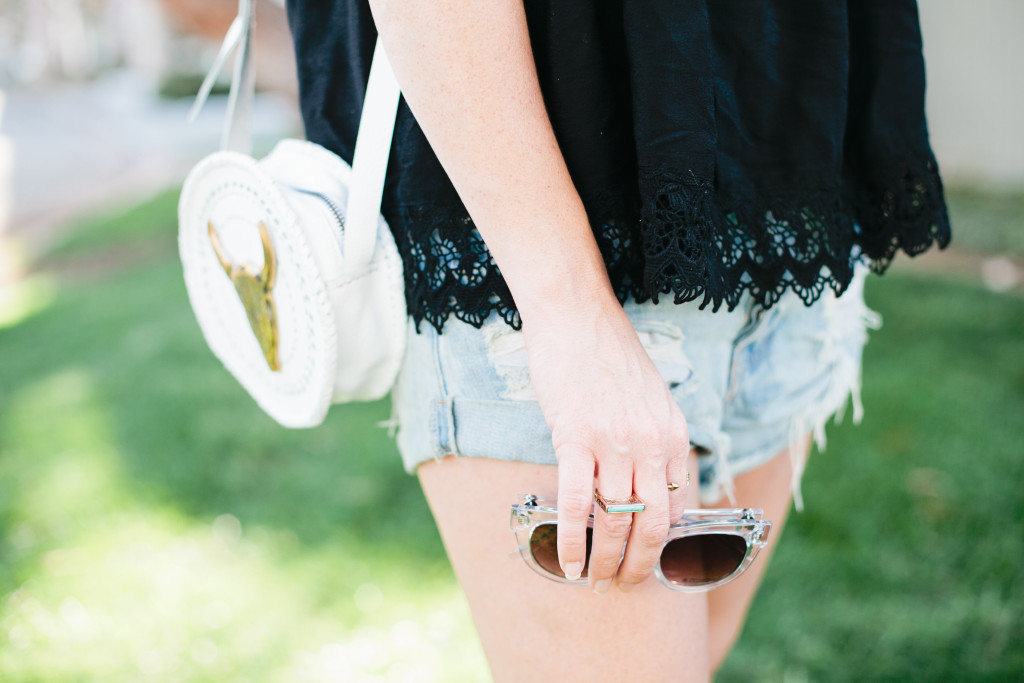 And never forget about the Cleobella clutch, a definite Beijos staple!!  For Summer we love the idea of a fun and bright color!!! Just like a Summer sunset…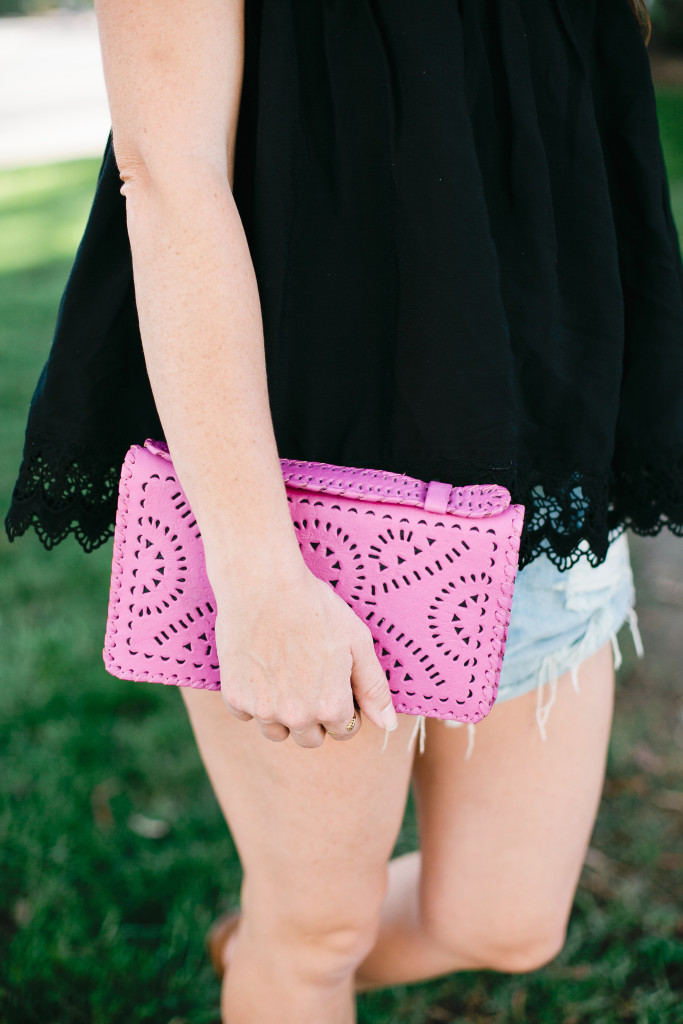 And what about a kimono as an accessory!?!?!  Hey why not!!  It adds on to every outfit if you ask us! And this fun & tropical print kimono by Stillwater is perfect for a Summer night!
Cheers to a stylish Summer!
XO!