When Edie made me a mama 4 and a half years ago, it was the most magical thing.  I couldn't believe I hadn't become a mom sooner, the feeling was overwhelmingly amazing.  When the time came to have another we were fortunate to give Edie a sister and call ourselves a complete family of four with Isla.  I wasn't super sure I would ever have another little babe until we were surprised last December.  This past year being pregnant has been a little harder with an active one year old and at times it made me sad to think that Isla didn't have equal one on one time with us like Edie did. Nevertheless, we were excited to become a family of five a little sooner than we had planned, especially since we found out we were having a boy!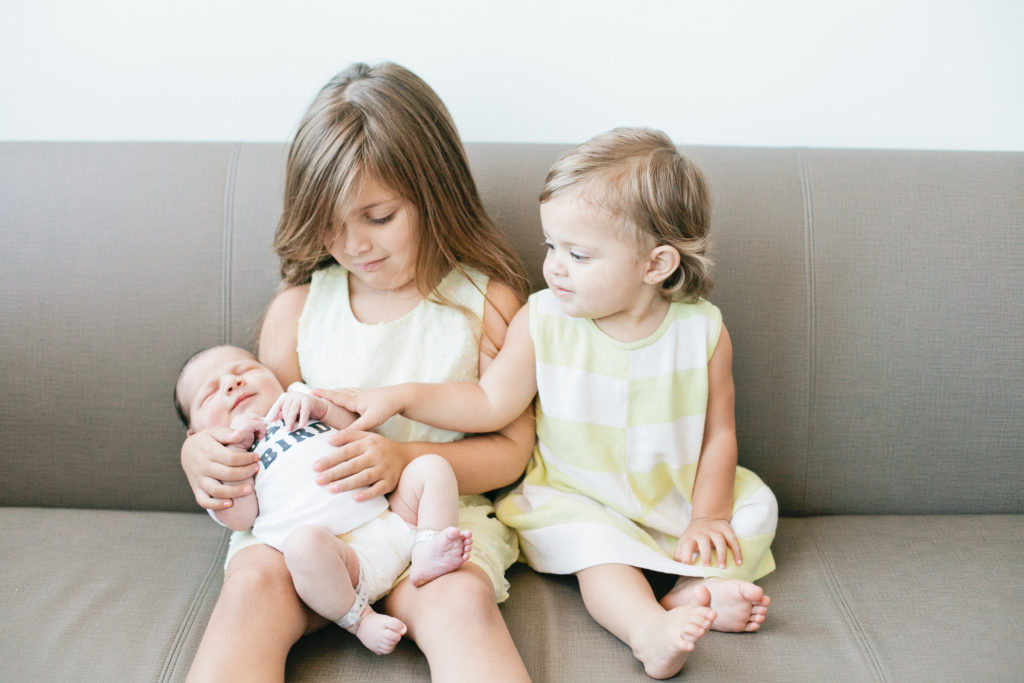 And then he was here!! Edie loves being a big sister to Isla and Henry.  I tell her she's lucky to have both a sister and a brother!  Isla is a little obsessed with baby Henry, she just loves her new baby brother.  She  always wants to be next to him for kisses, although she can be little rough since she's still a baby herself.  As I watch Edie and Isla grow they play together well for the most part.  Isla loves playing with Edie and all of her toys, while Edie is still learning how to share it all with her…haha.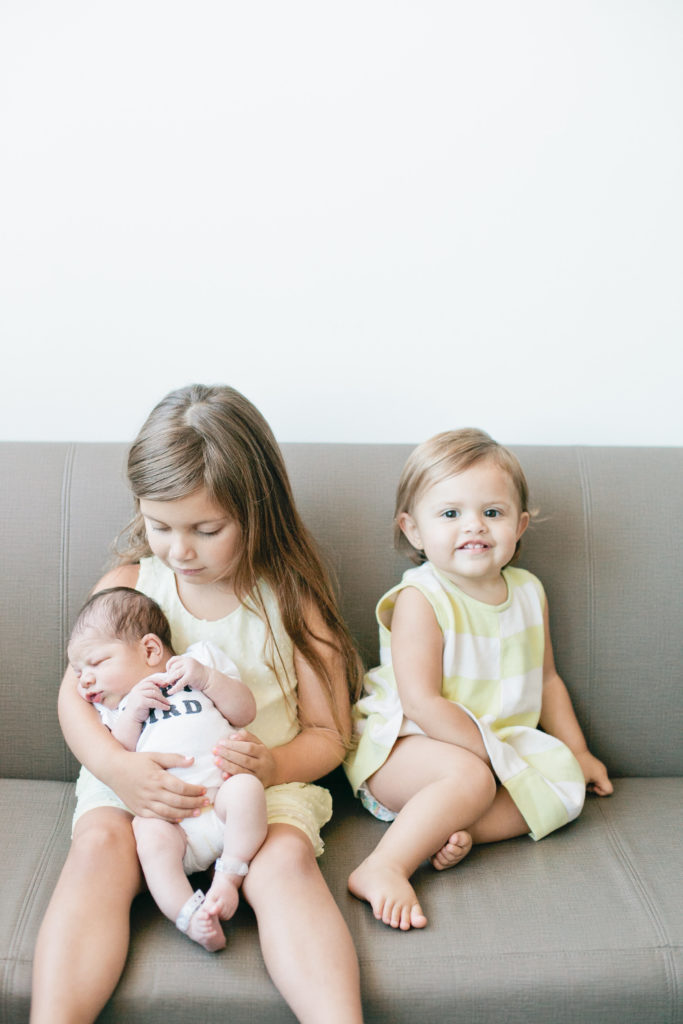 It's been six weeks that we've had this little love join our family and we can't imagine it without him.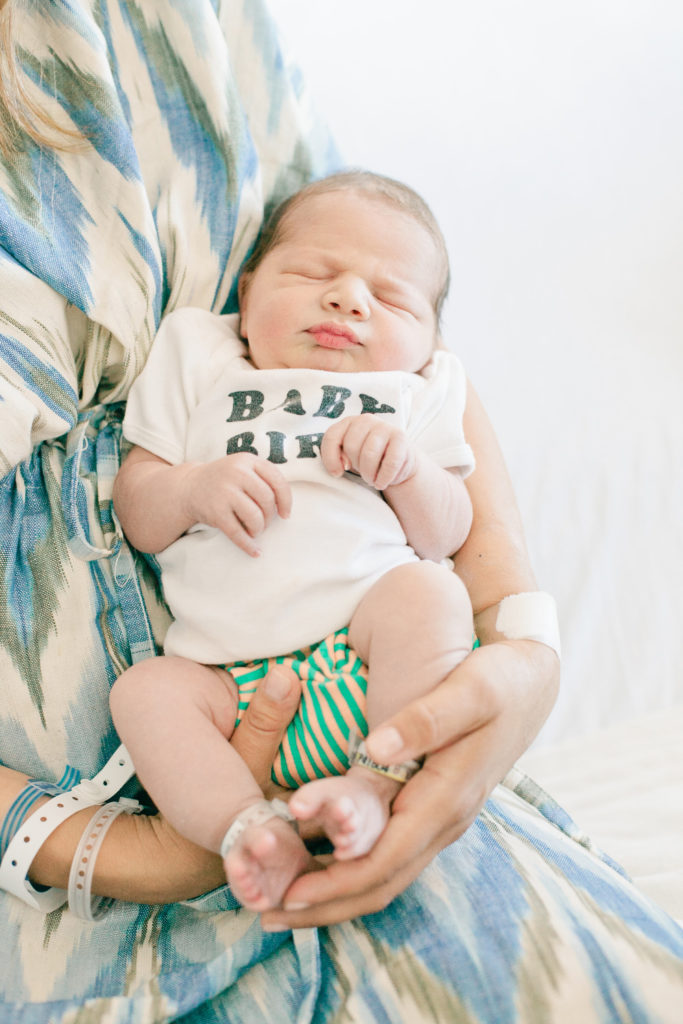 Damon and I are still working out the kinks with having 3 kiddos.  It's all good except for the fact that Isla and Henry are only 14 months apart, so that is the biggest challenge.  It's having 2 babies and giving them all they need requires us to get creative most of the time.  Edie is pretty easy at this stage, but she's our sensitive one and we don't want to hurt her little feelings.  Keeping up her special role as big sis and giving her our time is still really important to us.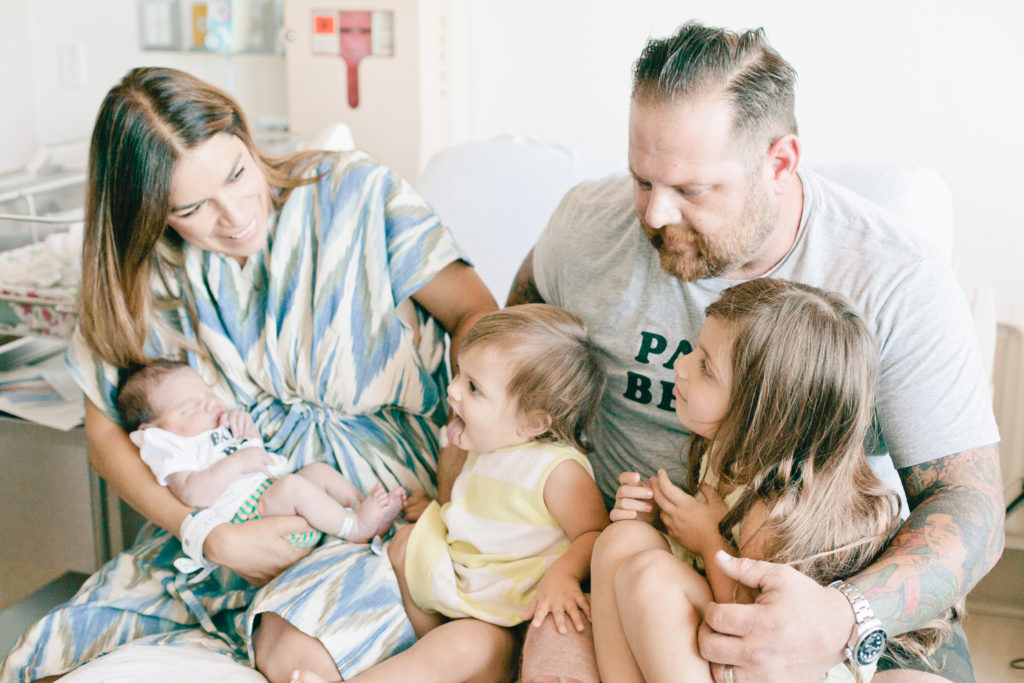 Morning and Bedtime are the most hectic.  Henry wakes up the earliest and then Isla.  Although sometimes they wake up at the same time and it's a hectic juggling act.  I'm feeding Henry and Isla is crying in her crib waiting to be picked up, changed and fed, and my sensitive toddler Edie is crying because she doesn't want to wear what mama picked out for her to wear to school.  Hopefully daddy is home to help, but when he's not…haha, let's just say the morning goes by really fast!  It goes from 6am to 12pm in the blink of an eye and all I have felt like I've done is change 10 diapers!!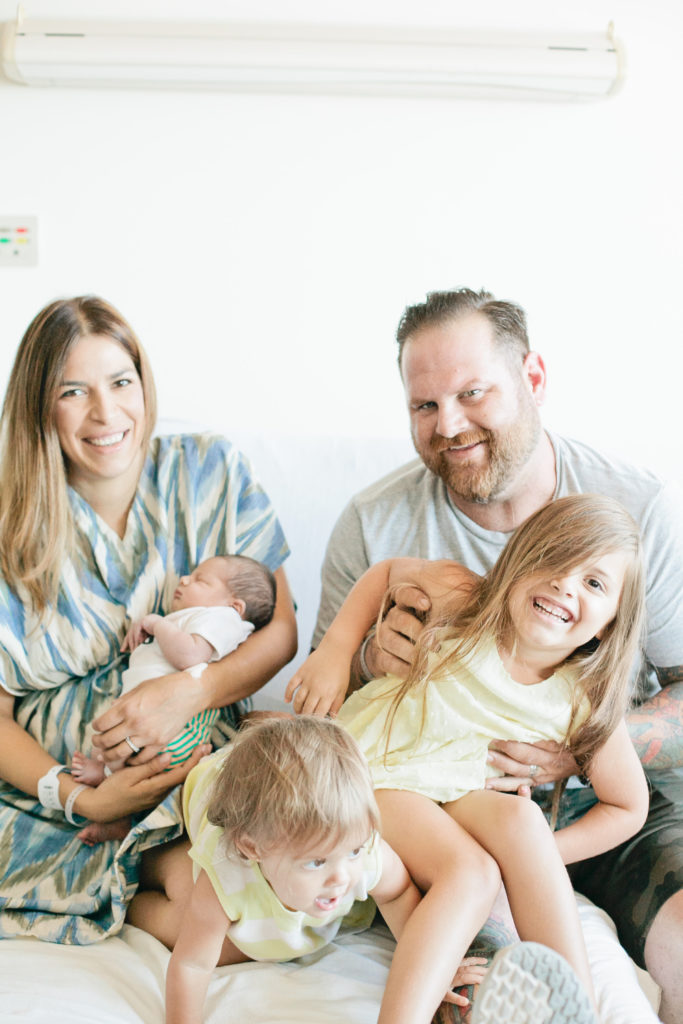 Since Edie is in preschool 4 days a week, and baby Henry is still in the lovely newborn stage of sleeping most of the day, our crazy little Isla wins for exhausting mommy and daddy.  She can't help it, she's 15 months and ALL over the place!!  An active little one that doesn't like to be confined is hard to keep track of when you have multiples.  This is the danger age for her and she needs our constant attention.  Since we can both make our own schedules we figure out who will be taking care of who and at what time.  We have been out as a family of 5 one time, and it was pretty easy since it's been to grammy's house, but we haven't done it alone just yet.  The thought of having all three of them out with just one parent seems too hard right now… and forever, haha!  We'll eventually get it…It get's easier right??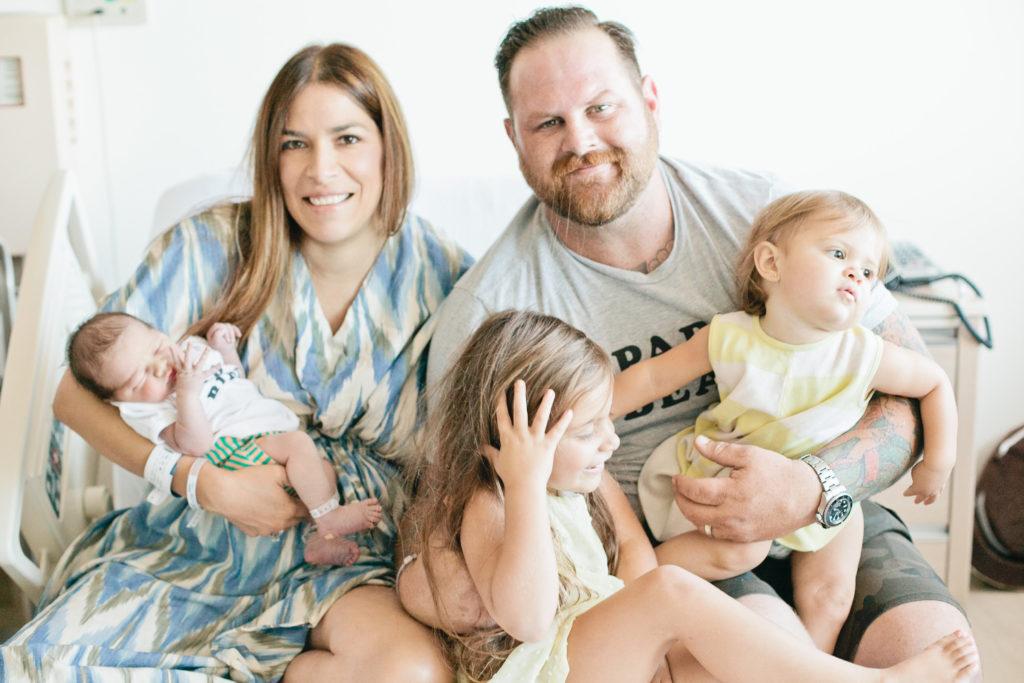 It's all about routines and managing them to make sure you stay on track is what has helped me stay sane. Like bedtime starts with Isla at 7:30pm and then there is a calmness in our house, haha.  Then we hang with Edie a little bit before we read her bedtime stories and she's down for the count.  But we still have one more, but he doesn't really count yet because he still wakes up every 3 to 4 hours!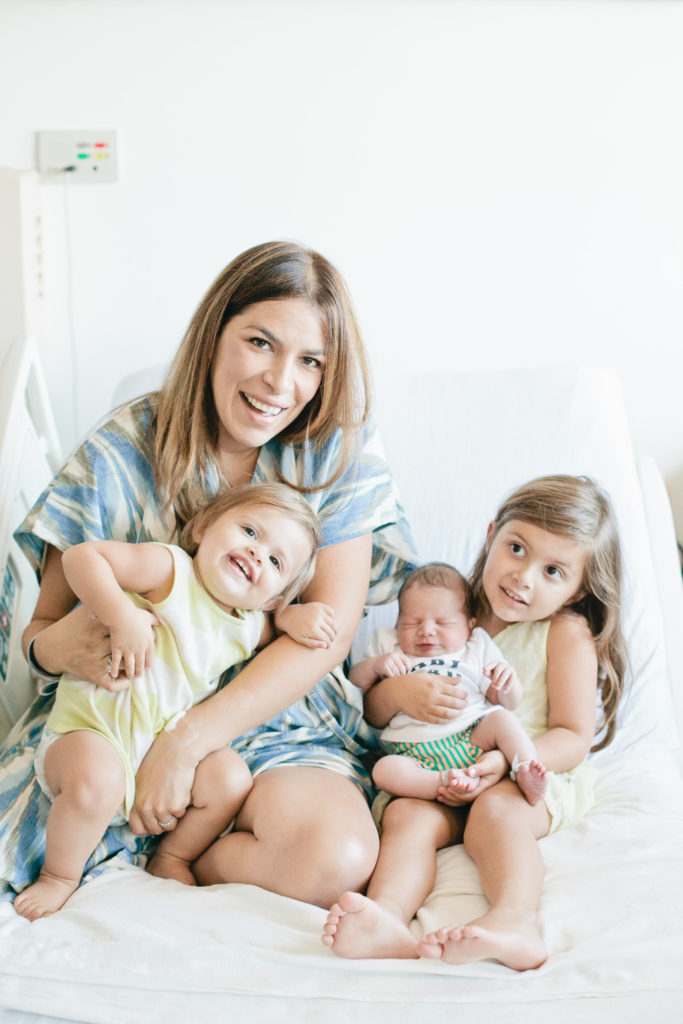 One thing I do know is that these little girls love their new baby brother and it's the sweetest thing to watch.  I'm trying to stop time, because they grow up too fast and I'm soaking it all in. They will only all be this little once…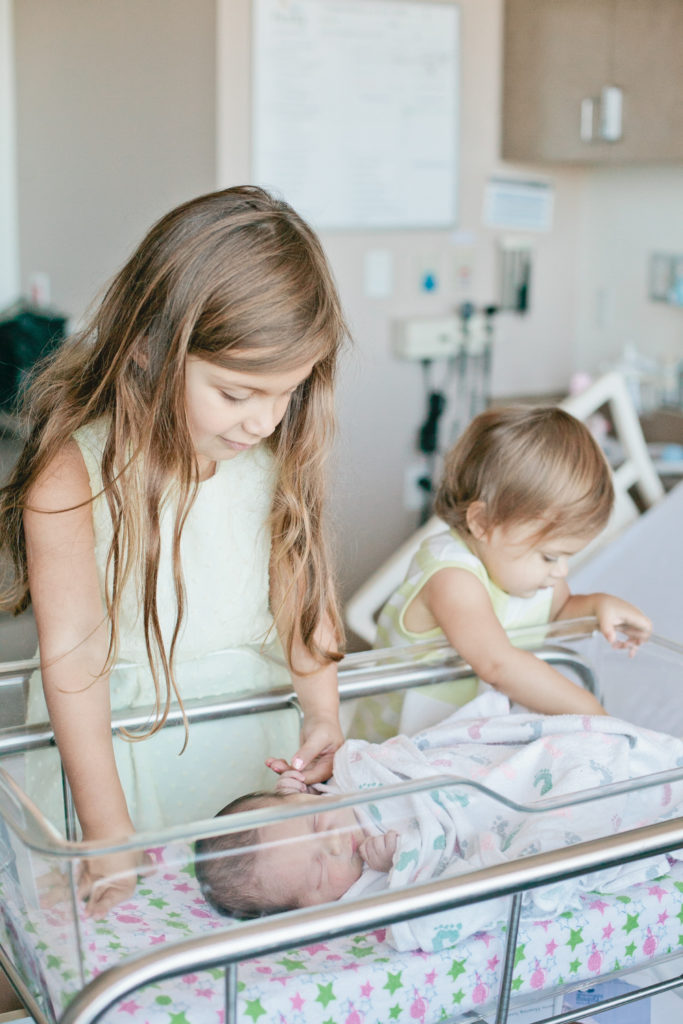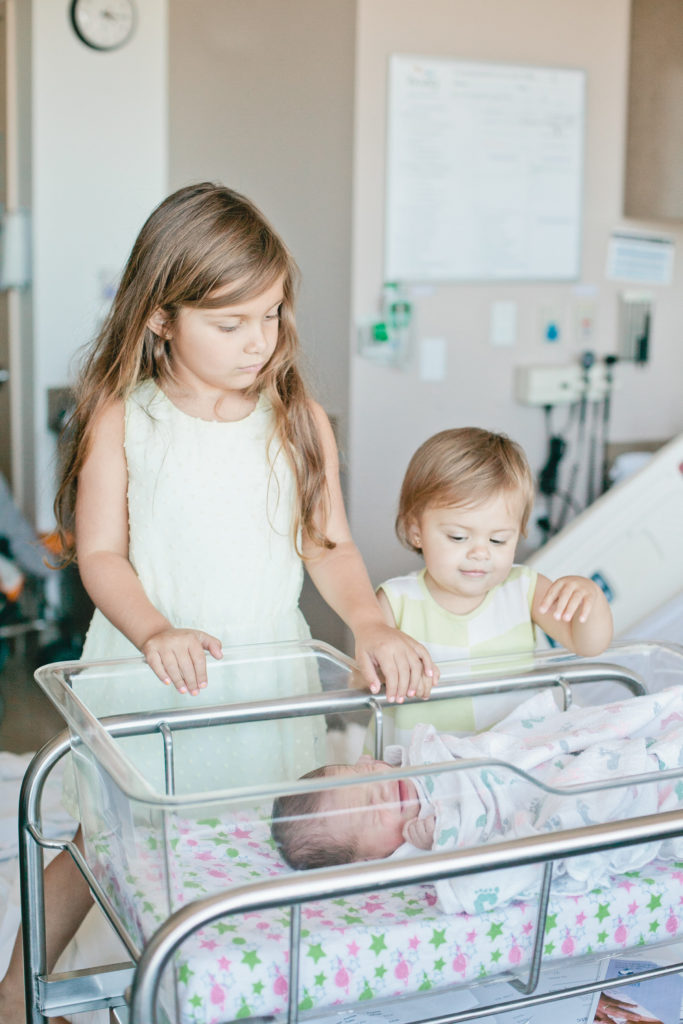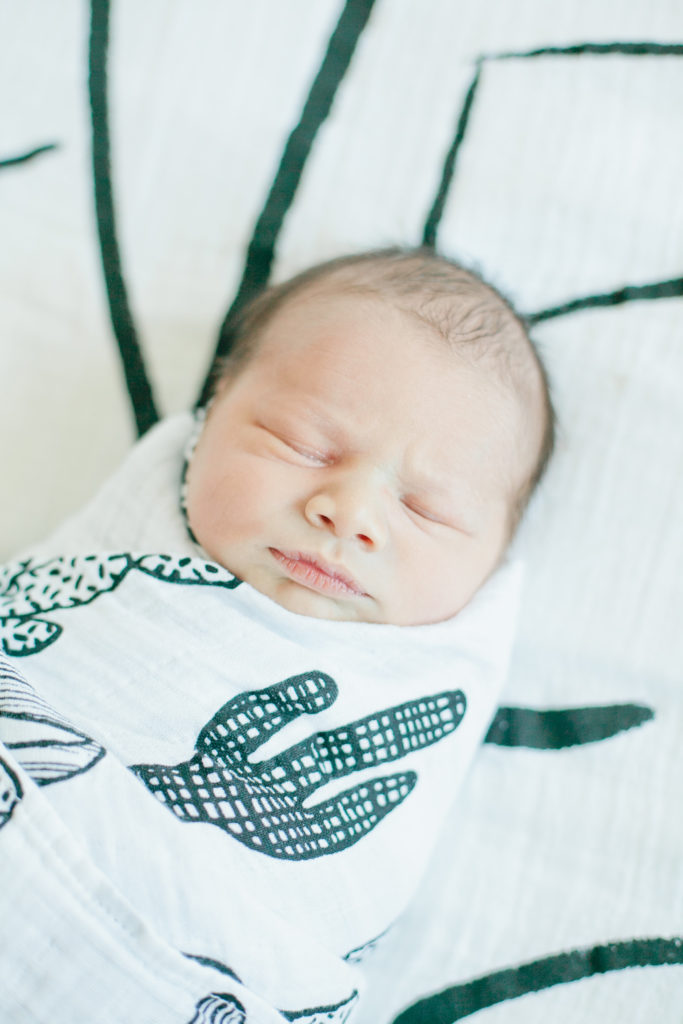 Henry Grant Carriger, our Carriger family bookend.  Life with three is not a walk in the park and very stressful at times, but we wouldn't have it any other way.
All photos by Megan Welker
Xx Leah