Get ready for a fun and eclectic home tour today that just screams boho!!  Sometimes in this industry you are lucky to meet people and really connect and become friends with them and that is how we feel about Lisa Scheuremann, owner of St Eve Jewelry!  We have styled events for her and been to events with her and over the past few years we have fallen in love with how driven she is and how dry her sense of humor is, haha!  This talented lady is an amazing business woman and mom who really makes it all look easy and does it with a smile.  Her home is full of vibrant colors, lots of greenery and a jewelry room that will blow your mind!!  Plus, her daughter is just about the cutest thing we've ever seen!  Keep scrolling to see the beautiful photos of her home and a glimpse into her life and business.
Photos by Kelsey Albright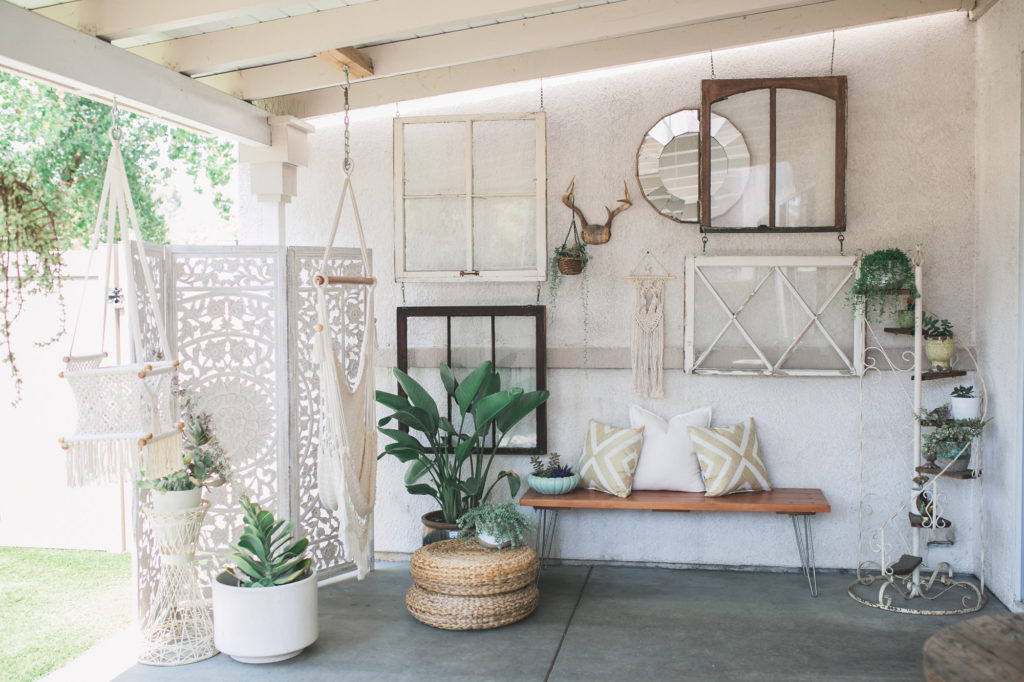 Tell us a little bit about you and your family and where you live…

My name is Lisa Scheuermann and I own and run St. Eve Jewelry. Based out of Orange, California, I live with my husband Steve, daughter Everly, and my pups Walter and Lucy. My husband Steve has always supported me and my dreams and back in 2009 we started our jewelry company. Because of all of his support I ended up naming the company after him. St. Eve = Steve… get it? Our beautiful daughter Everly Eve is super sweet, a little sassy and loves jewelry just like her mamma.
I've always had a love and passion for vintage jewelry. Jewelry holds a specific meaning to everyone and this is why I started my jewelry shop. It all started with a vintage pendant necklace. The chains on these necklaces were old and outdated and needed a fresh look. So I did just that and re-invented them. Thus, St. Eve was born. I started out selling to local boutiques, then slowly grew over the next four years, into selling our brand to amazing retail stores such as Free People, Swell, and Cleobella.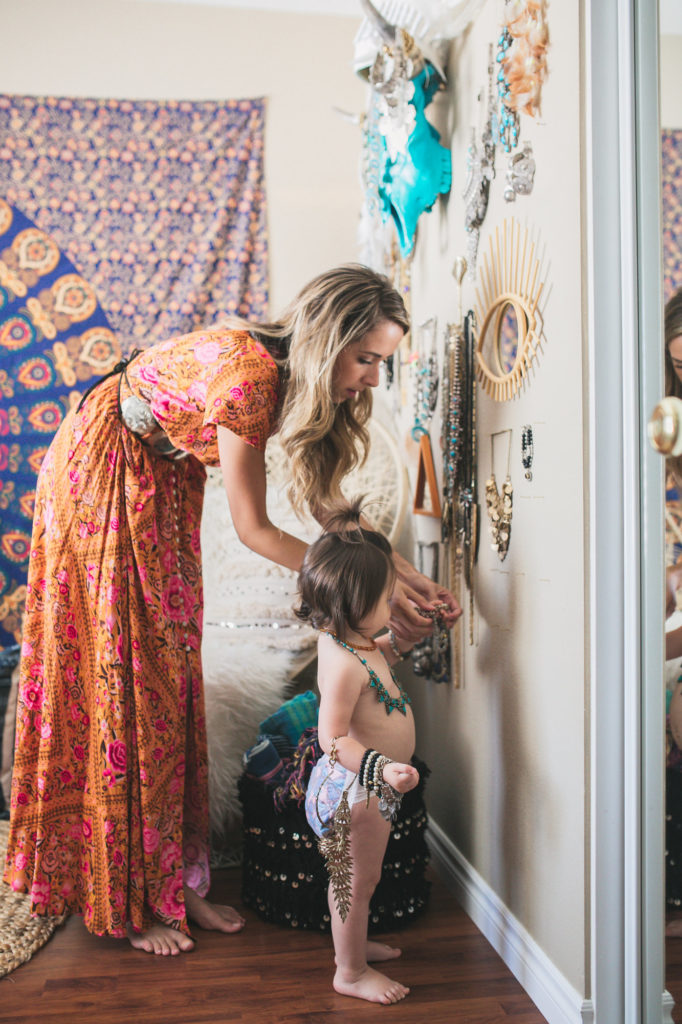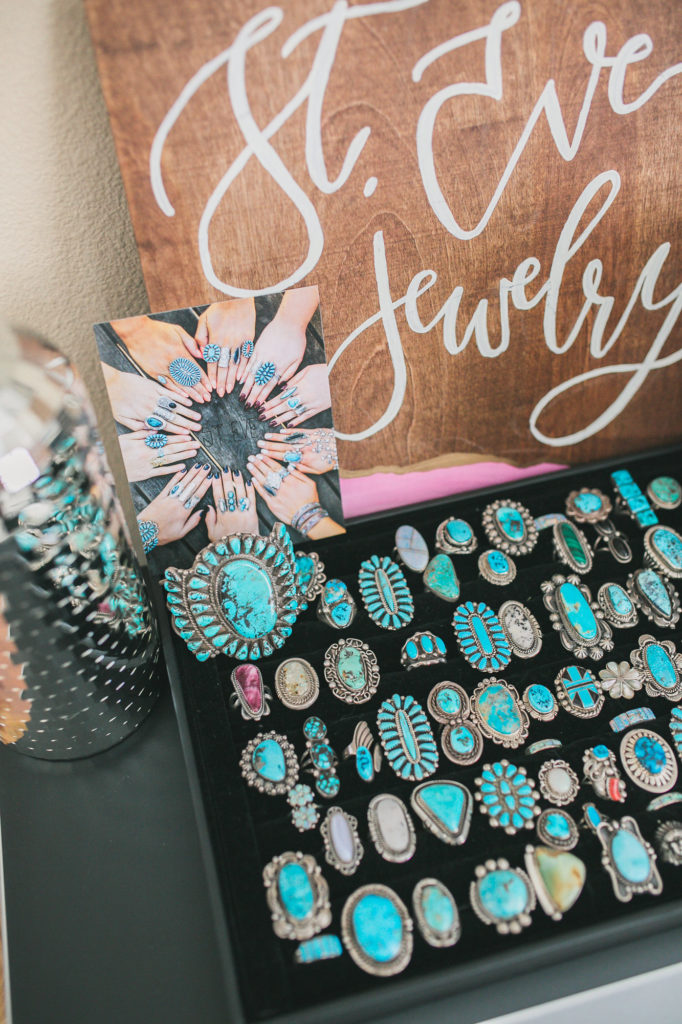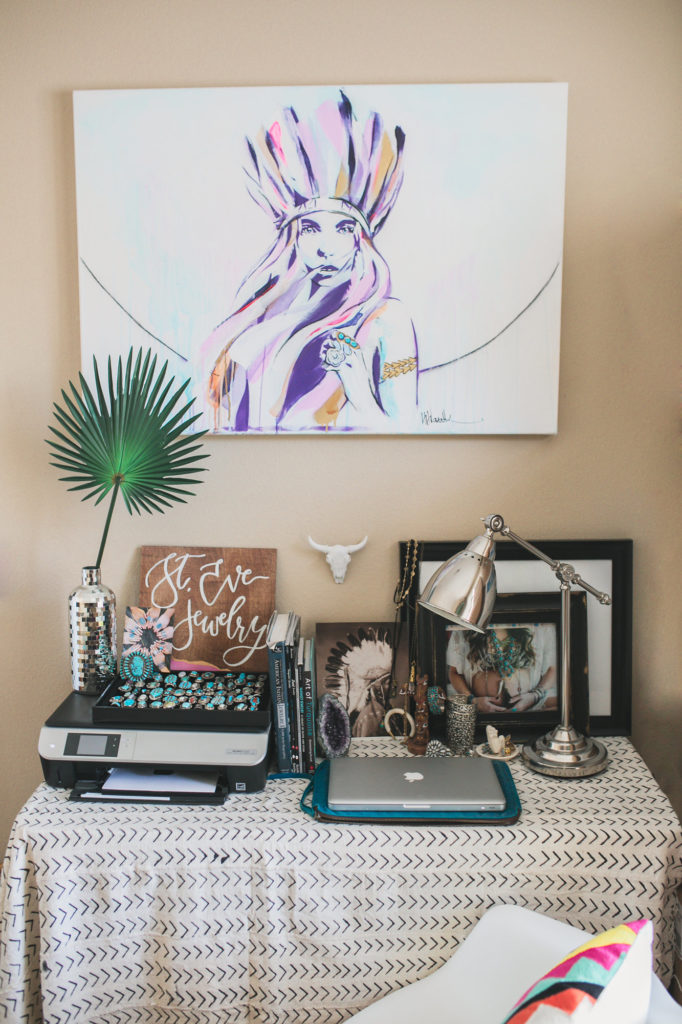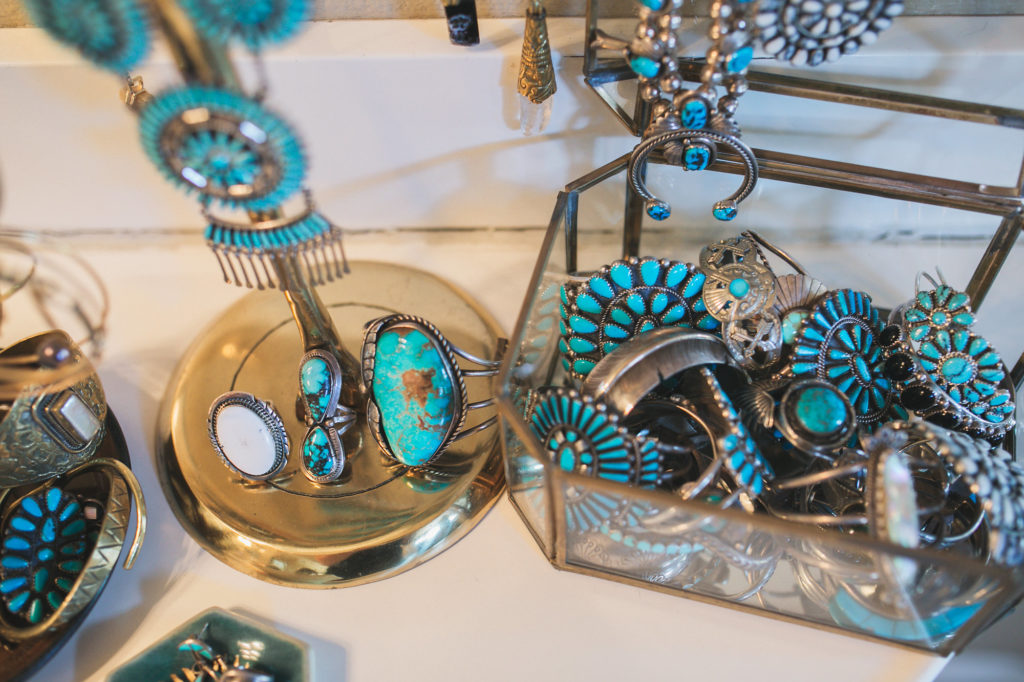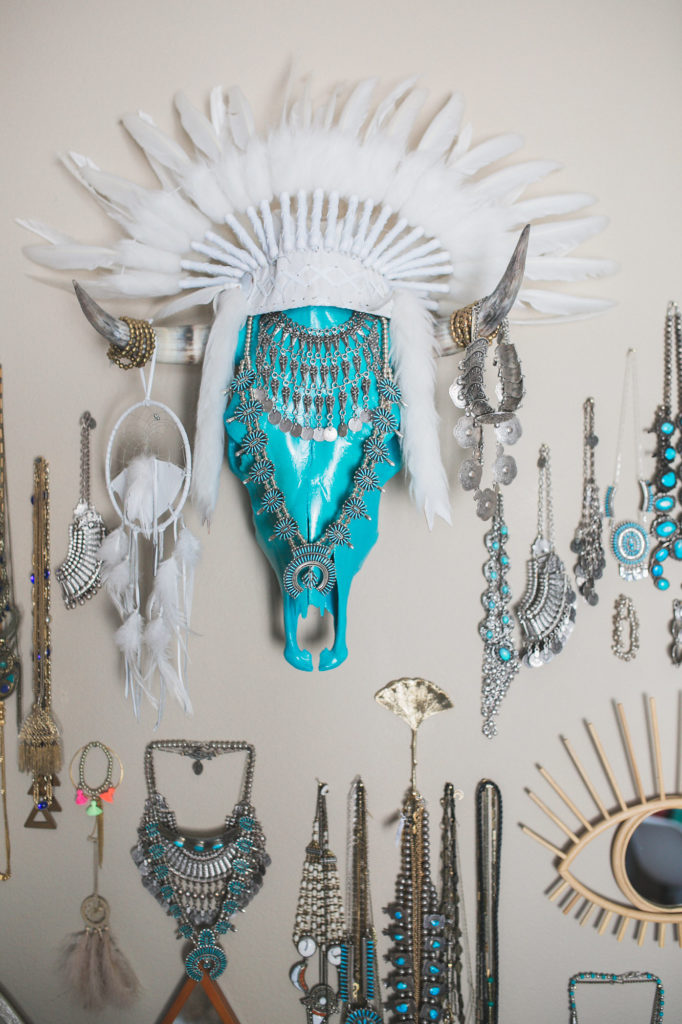 Your jewelry room is insane!!  How many pieces of jewelry do you own? What are your must have pieces?
 My jewelry room is my pride and joy…besides miss Everly of course. It is my happy place. I see our journey of our small business right there on that wall. It's pretty cool to see how much the style has changed and what pieces used to be our best sellers. Trends have come and gone but my love for jewelry is timeless. To be honest, I own so many pieces of jewelry that I have lost count. But if i had to guess I would say at least 500 pieces. That sounds like a lot but it's true! My must have pieces are my turquoise squash blossoms and turquoise cuffs and rings. I have always loved turquoise before I started selling it and I still think it's the best jewelry out there.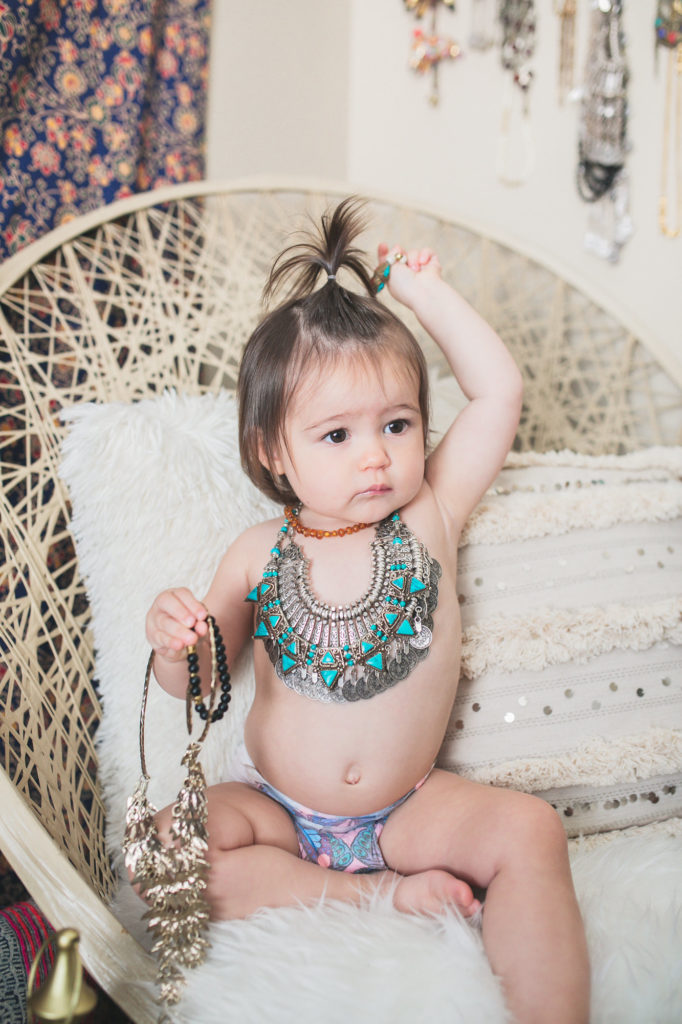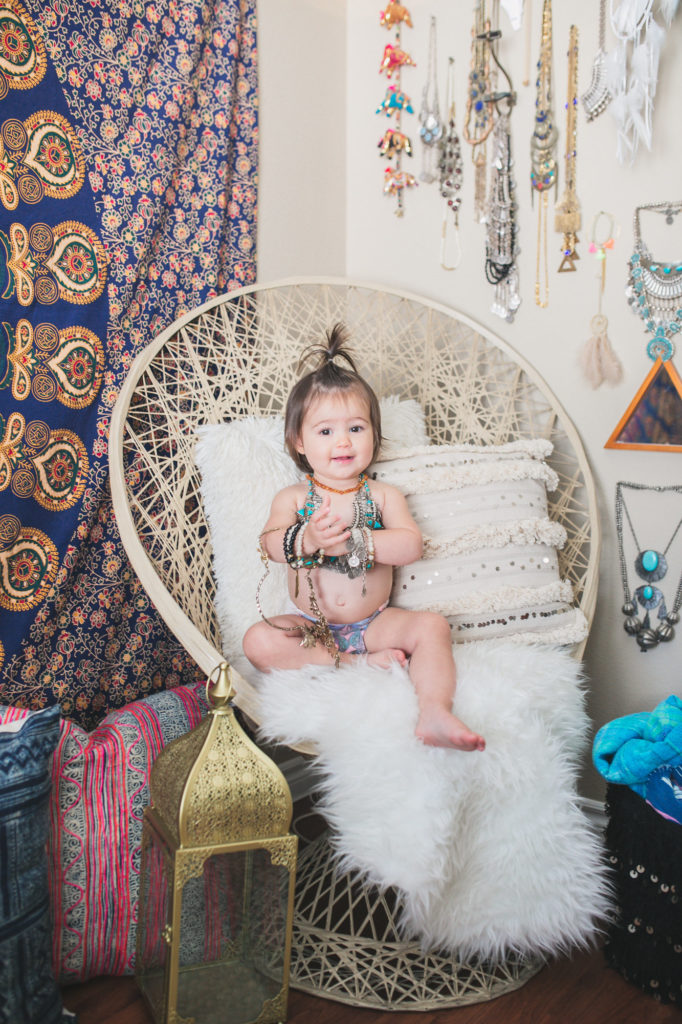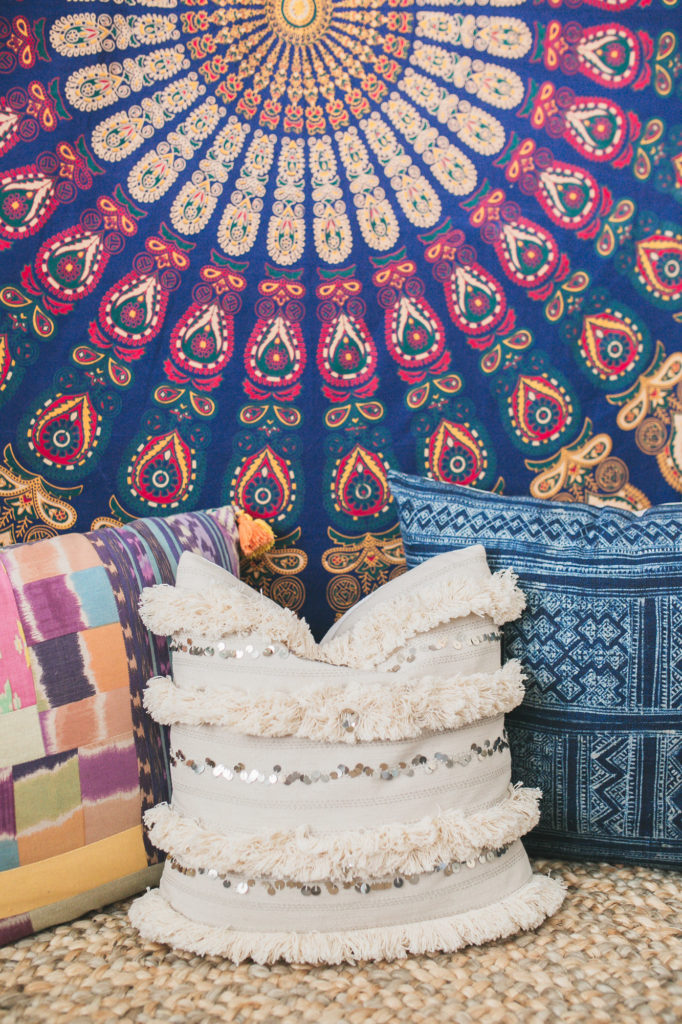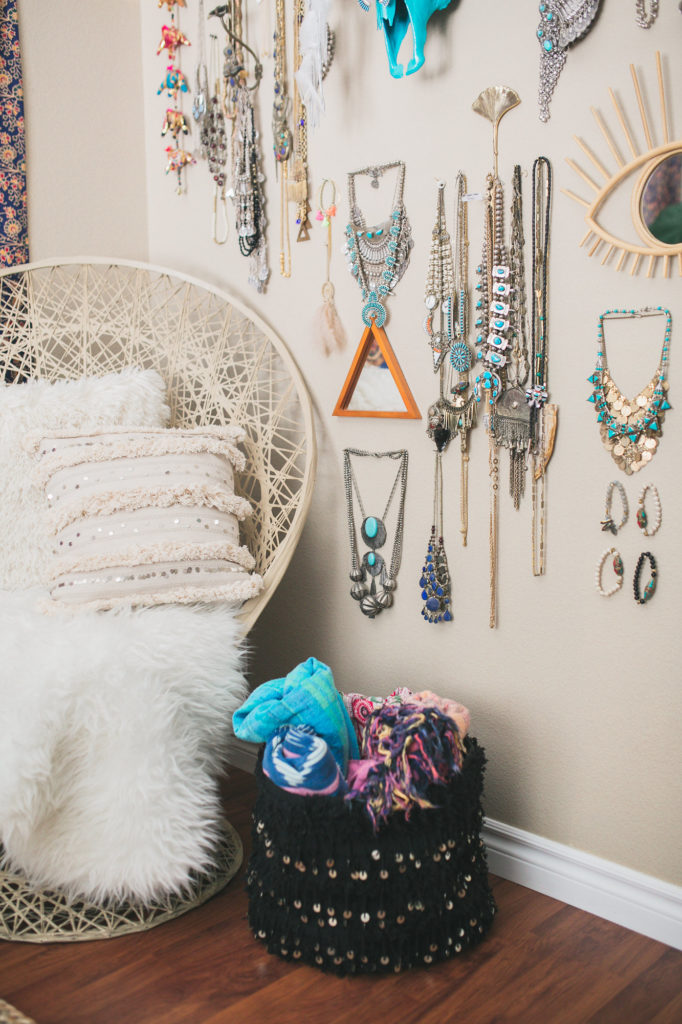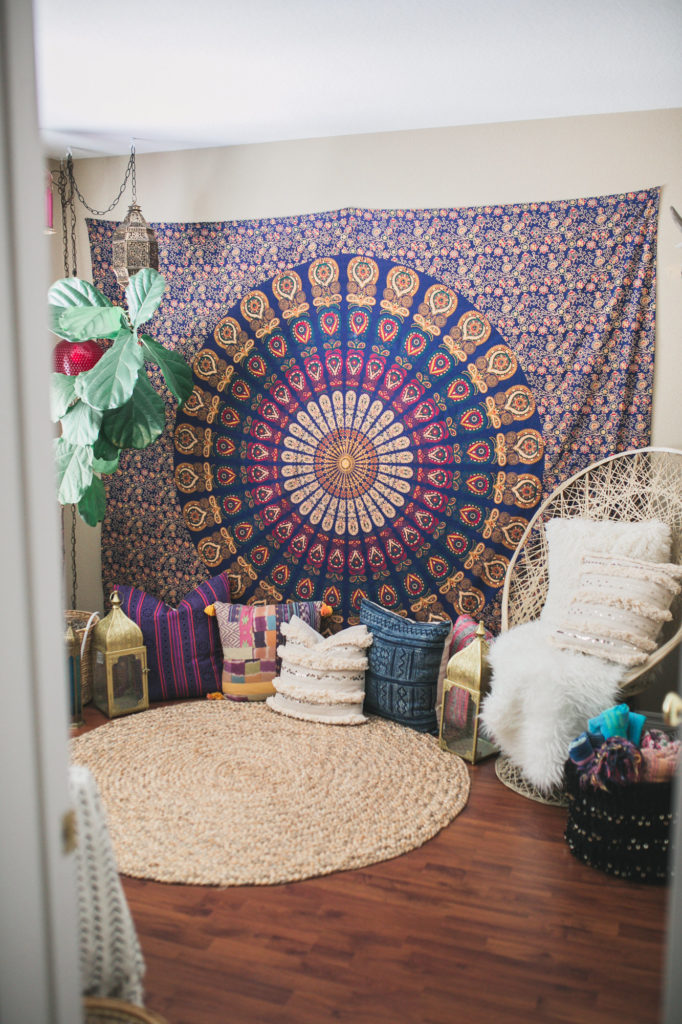 What is your favorite thing to do at home with your family?
Working from home is a tough balance. So when I actually do sit down and relax (which is a rare occassion) I love to watch a movie with the family. Everly just started getting really into TV and movies so her current favorites are Winnie the Pooh and Finding Nemo. We have watched each of these at least 25 times.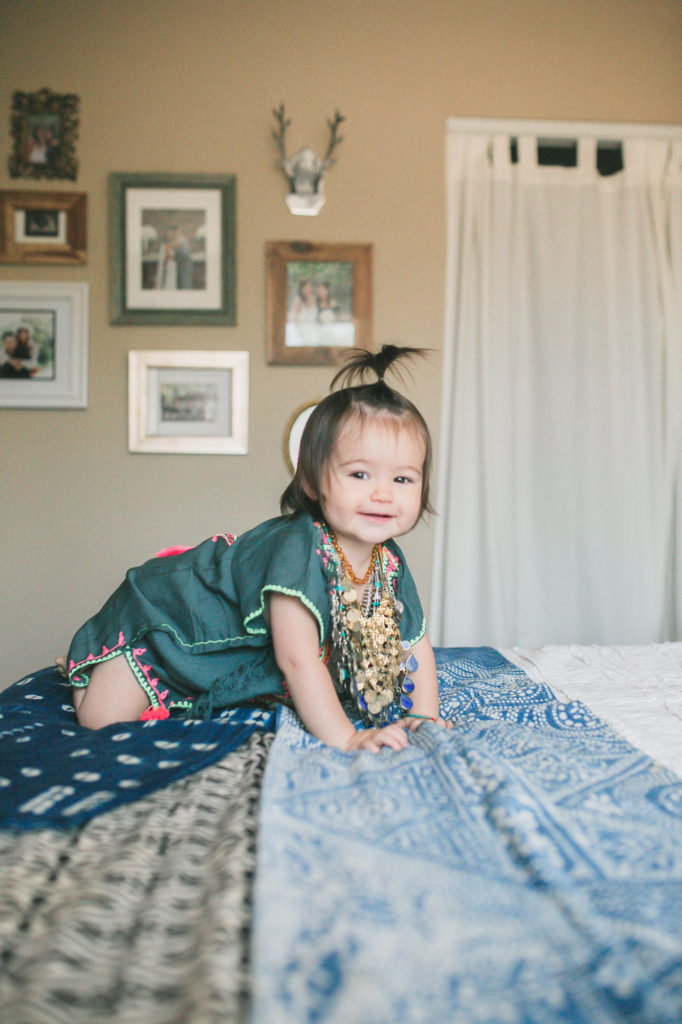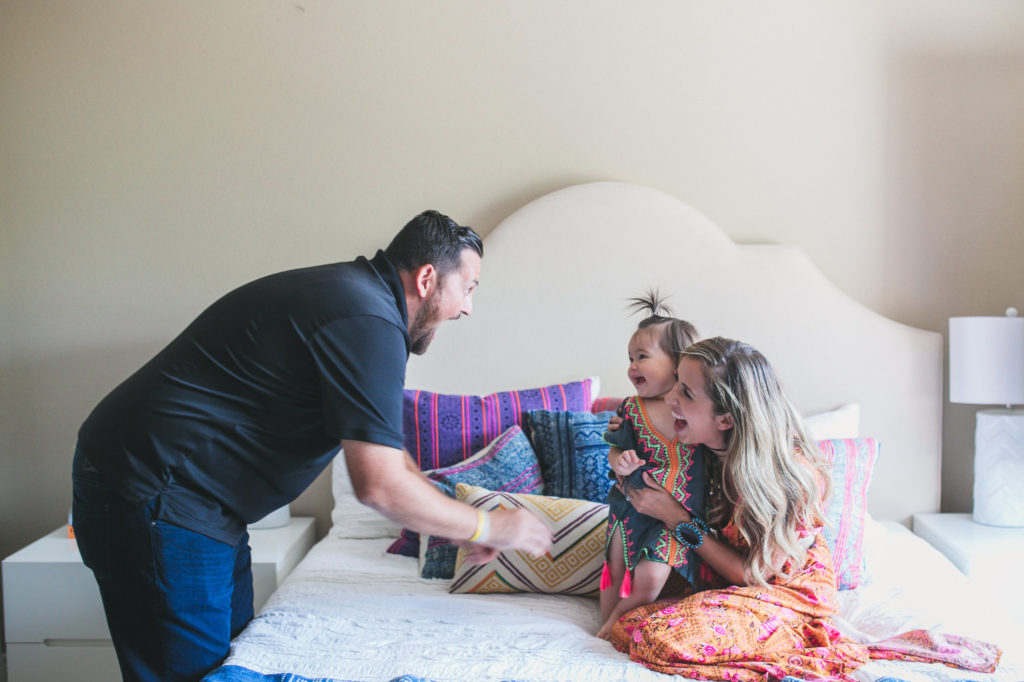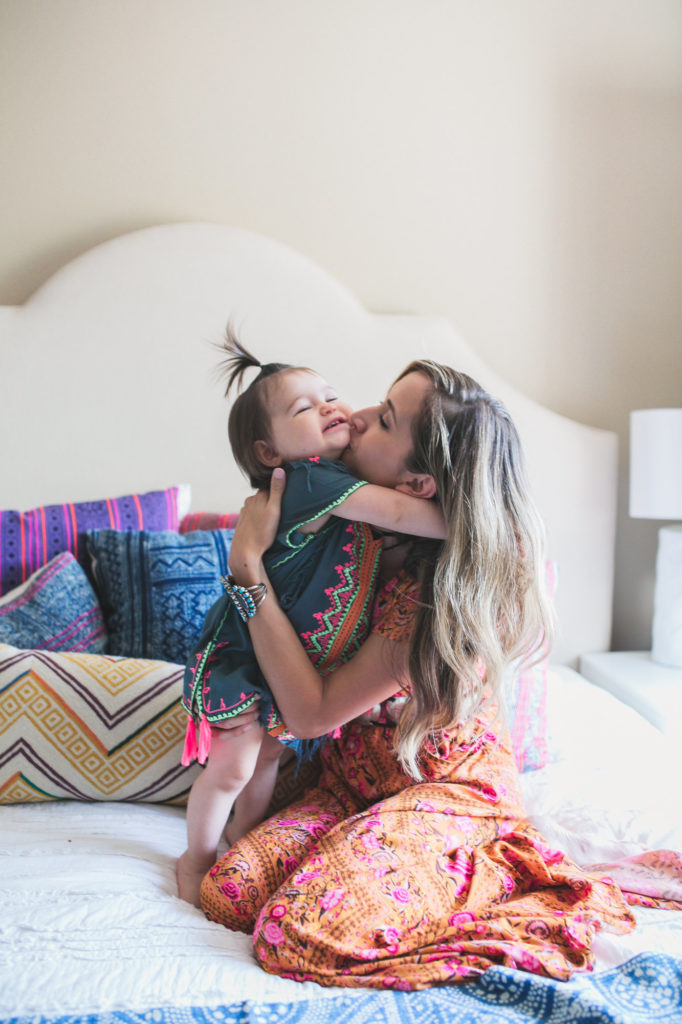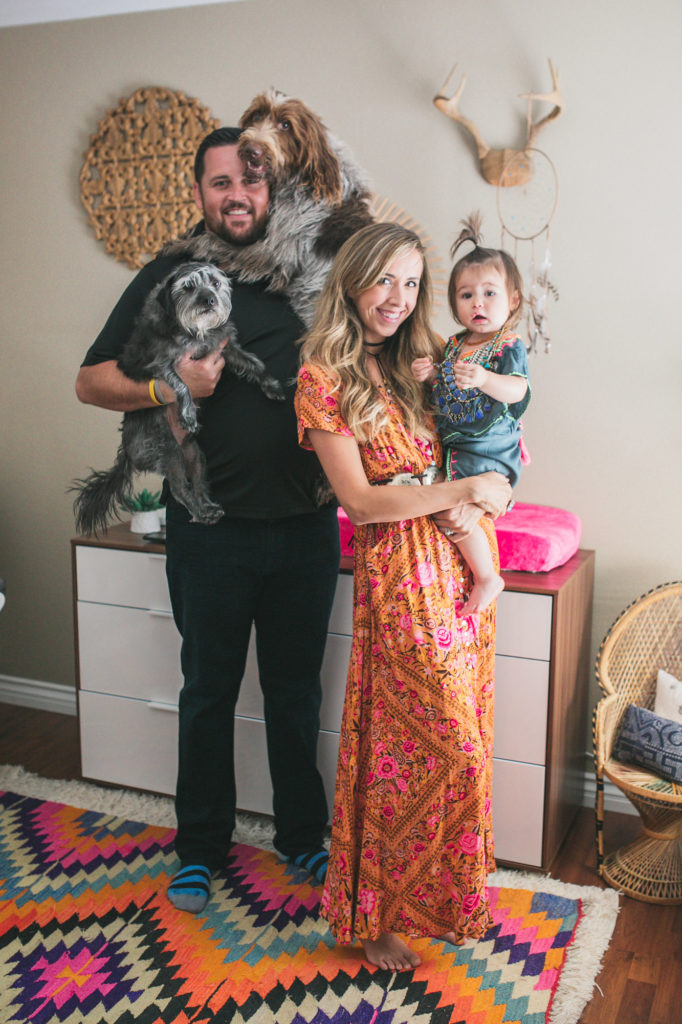 How would you describe your style in three words?
Bohemian, vintage, modern.
We are in love with your patio!!  Talk to us about how you designed and styled it and the time you spend as family there…
Thank you! It is one of my favorite places in my house next to my jewelry room. Me and Everly love to sit out there and just swing in the hammocks during the day. Plus it's always nice to have something pretty to look at when we are sitting at our dining room table. When I go in to style a particular area in my home I always want it to look eclectic with a modern touch. I recently added that amazing carved screen from World Market to our patio and it really helps complete the look with my amazing Hammocks from Gunn and Swain. The hanging windows are from my wedding that I thrifted from the Long Beach Flea market. I didn't know what to do with them after our wedding so my sister and dad suggested that we hang them in our backyard to cover up that big empty wall and I'm so glad I did. I have a thing for antlers and macrame which can be seen all over my house so naturally they made their way outside too. And last but certainly not least….plants! They make everything better! Plants give life to your space and that pop of greenery will always make your space feel lived in.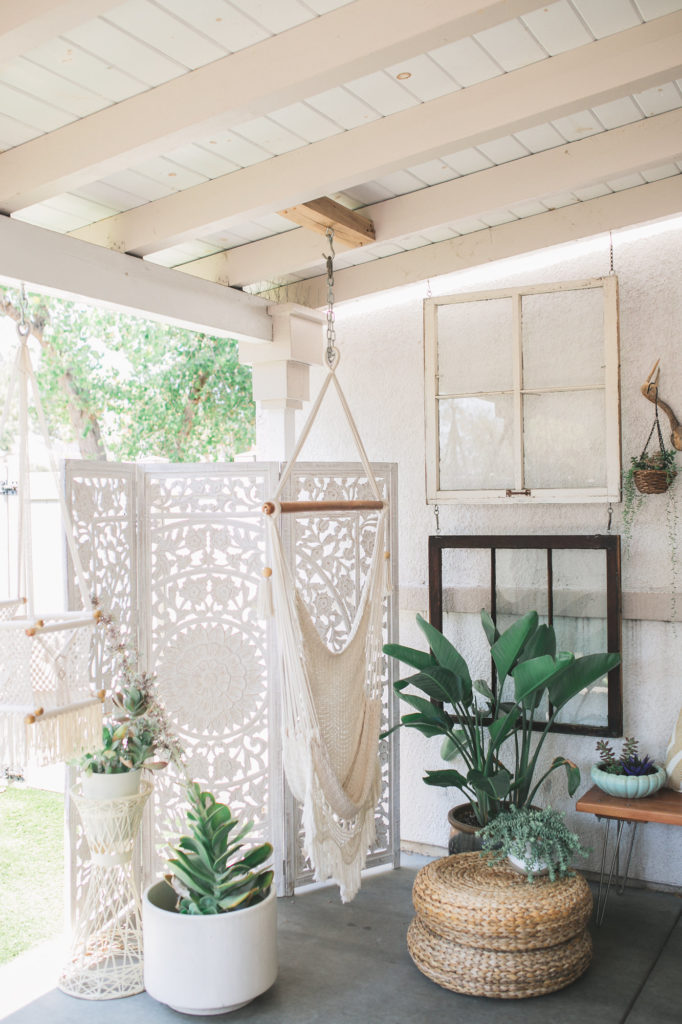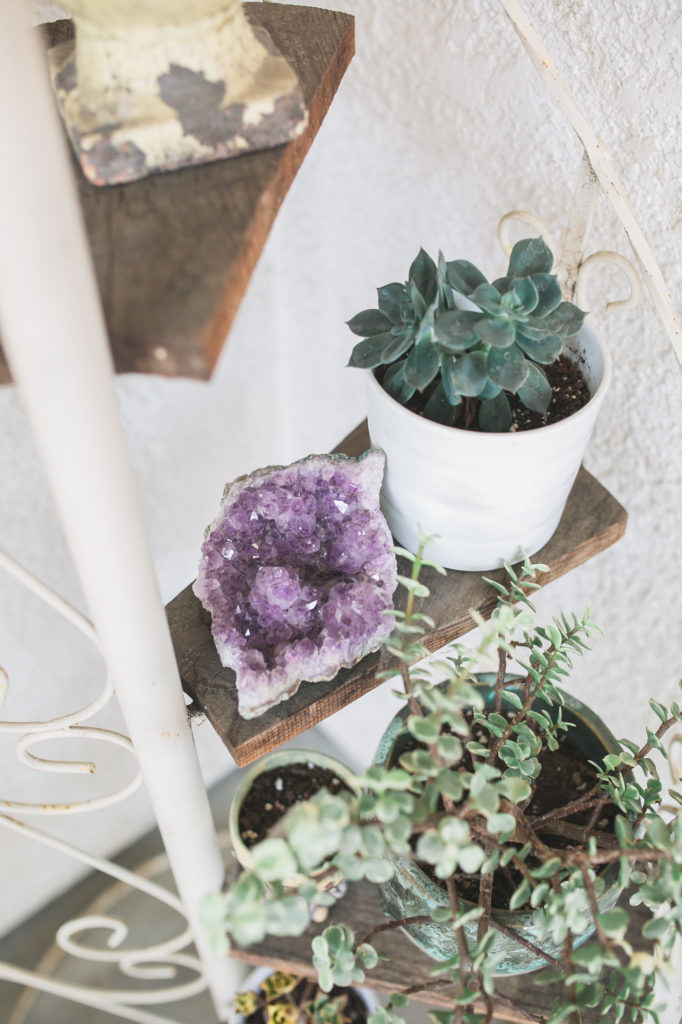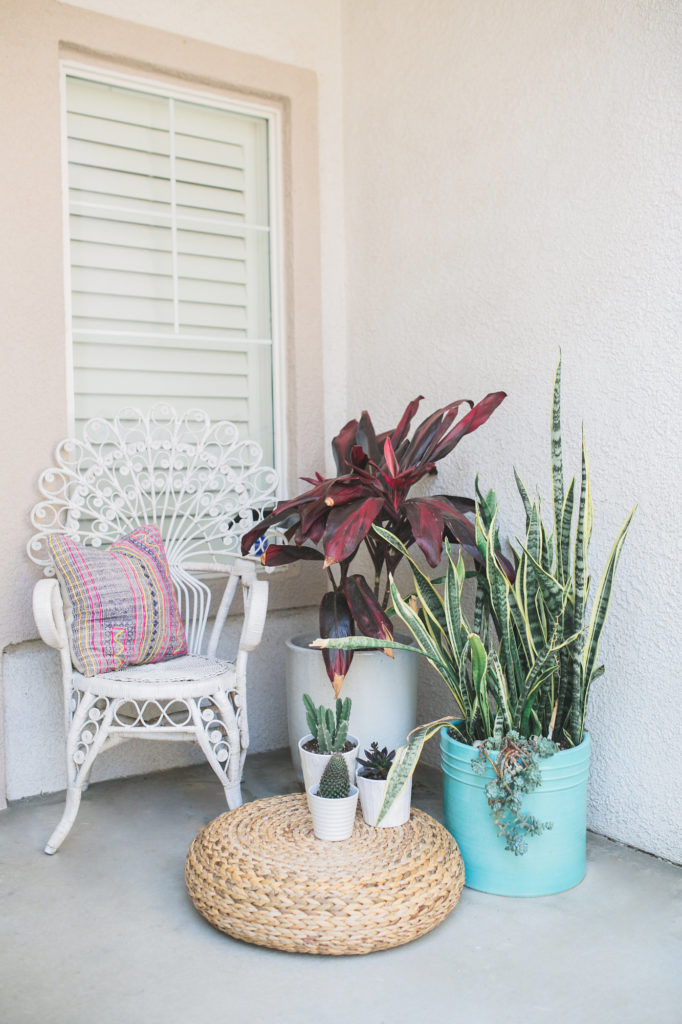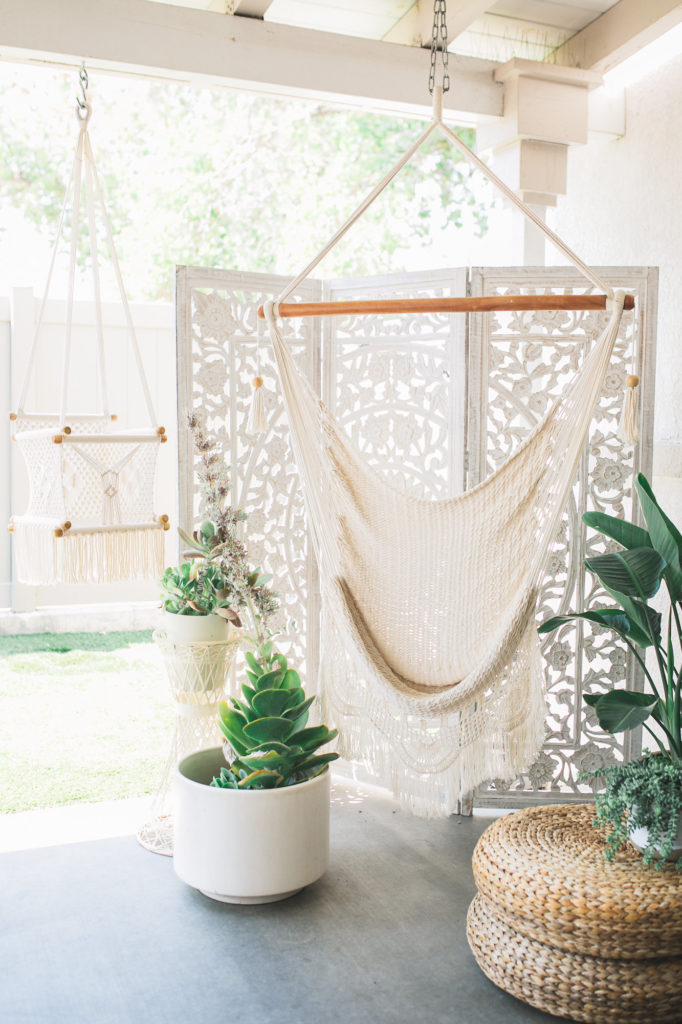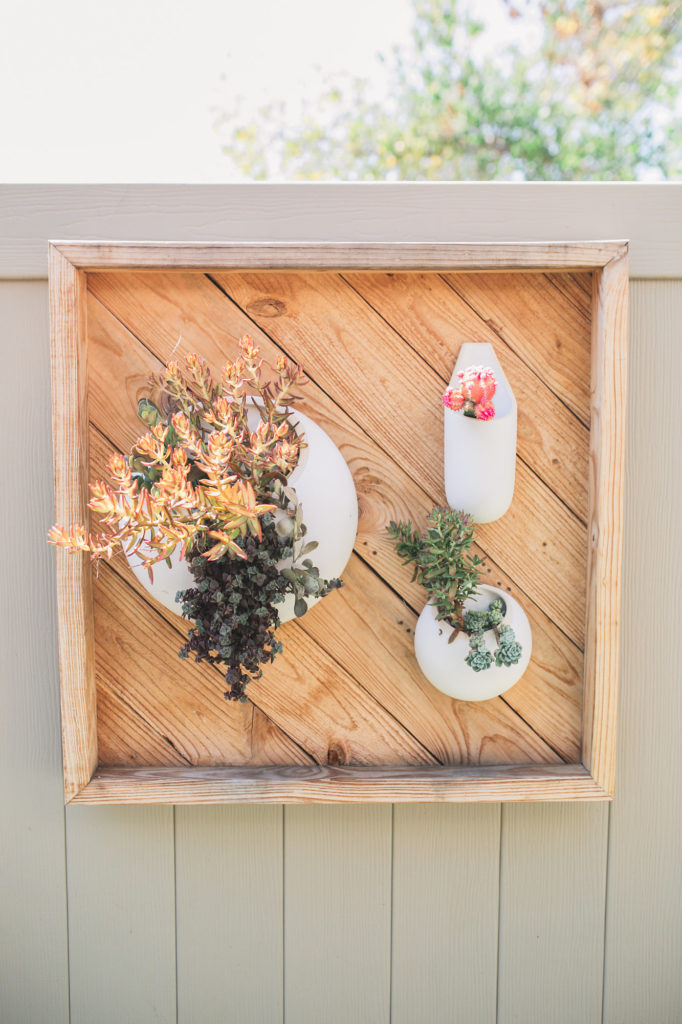 Is there any piece in your home that just screams Lisa?
 Yes! I have a couple favorites but my most coveted piece in my home is my dinning room light fixture. My dad helped me design and build it. I got the lights fixtures from Anthropologie when I used to work there as a merchandiser and I had them for years before I did anything with them. But I love the modern look of it with the vintage light fixtures.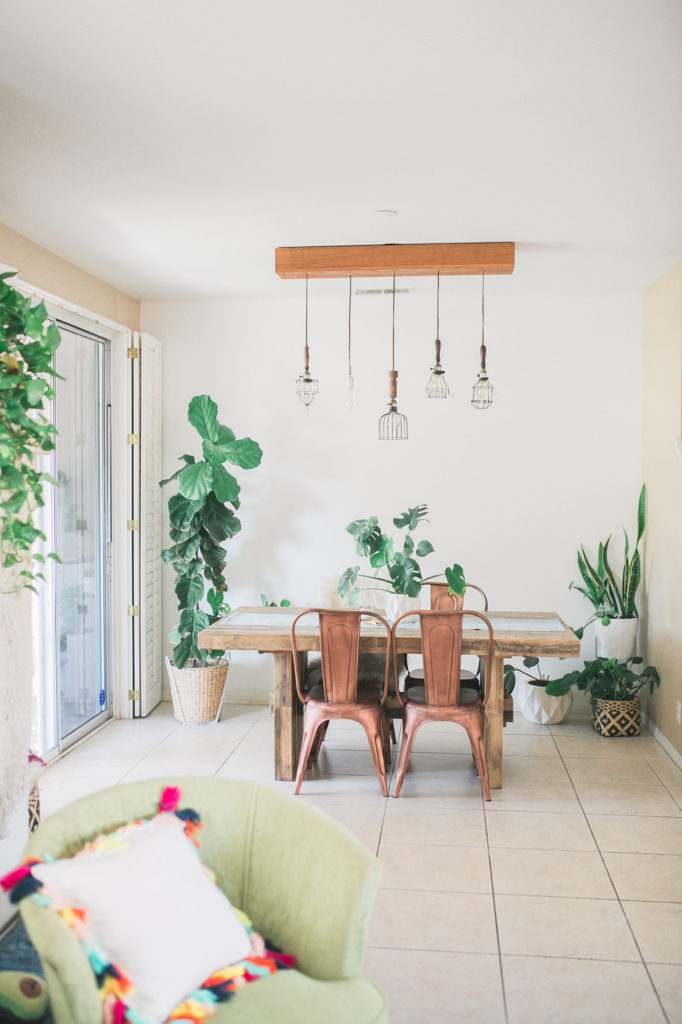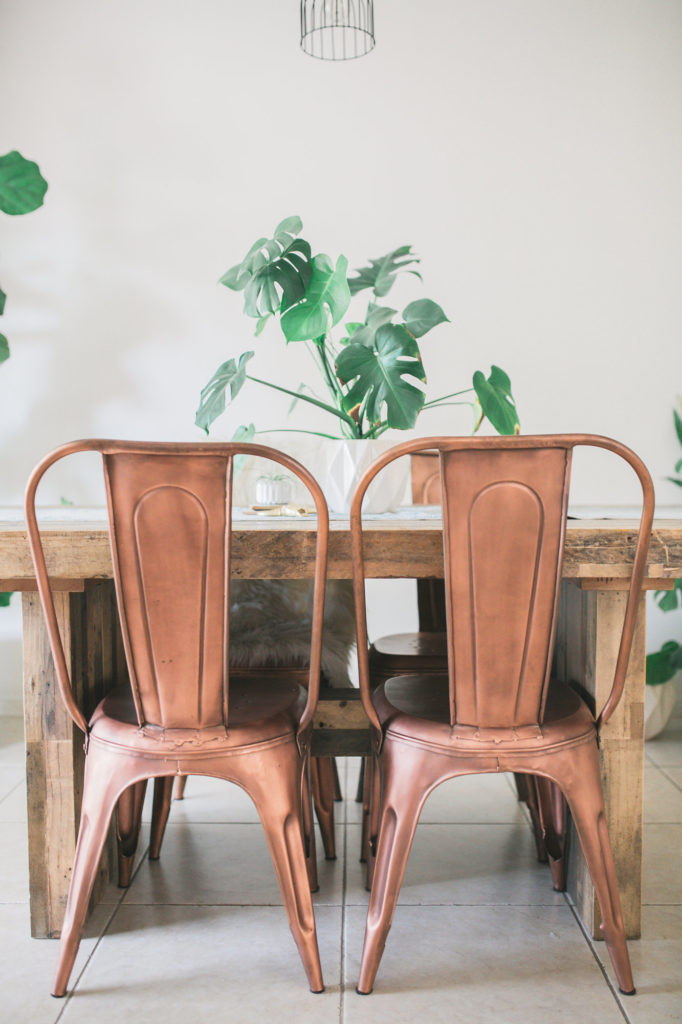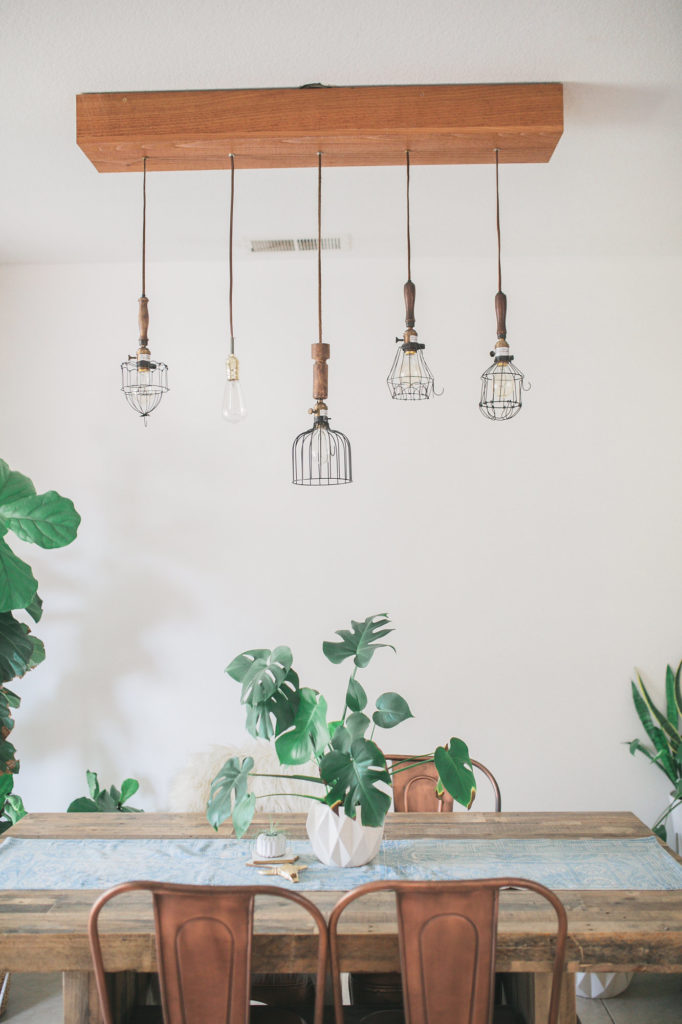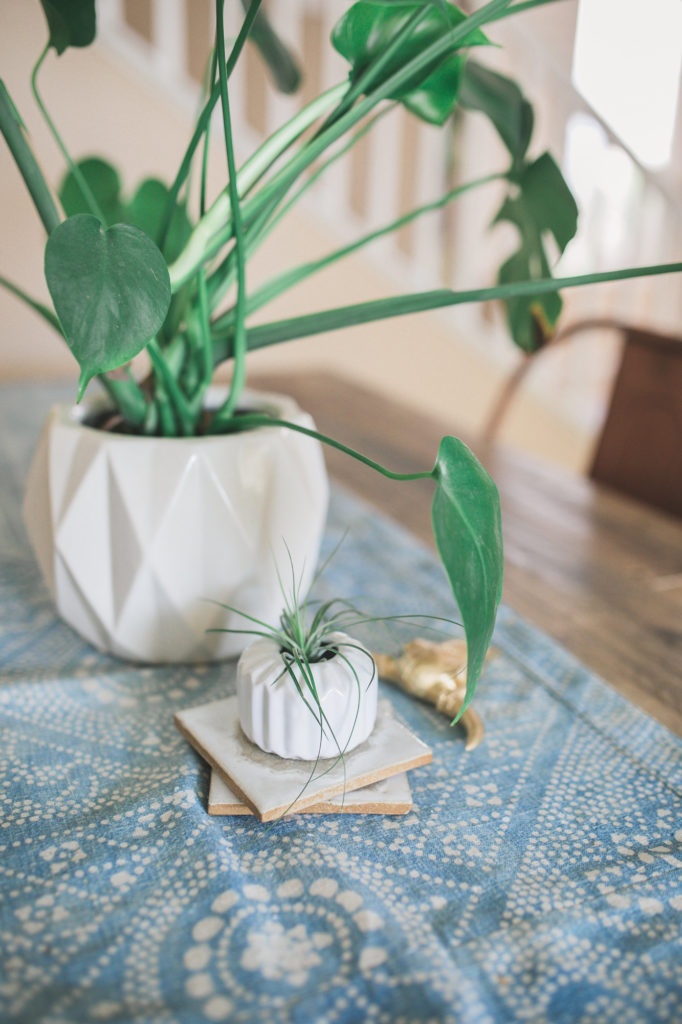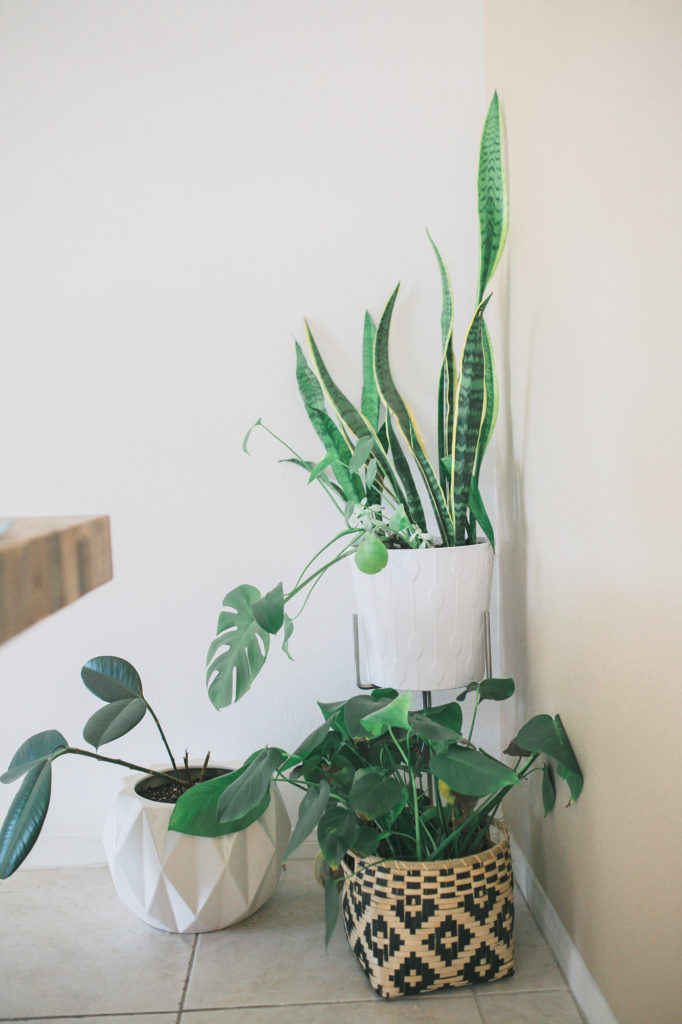 Where are your favorite places to shop for your home?
West Elm and HD Buttercup never disappoint. Those two places are where we get our big investment pieces from. I also love HomeGoods and World Market. Boho Pillow is where most of my textile pieces come from because the owner Monica loves to make all my textile dreams come true. She is the BEST! Also, Target and IKEA are great places where I've found some more affordable home accessories.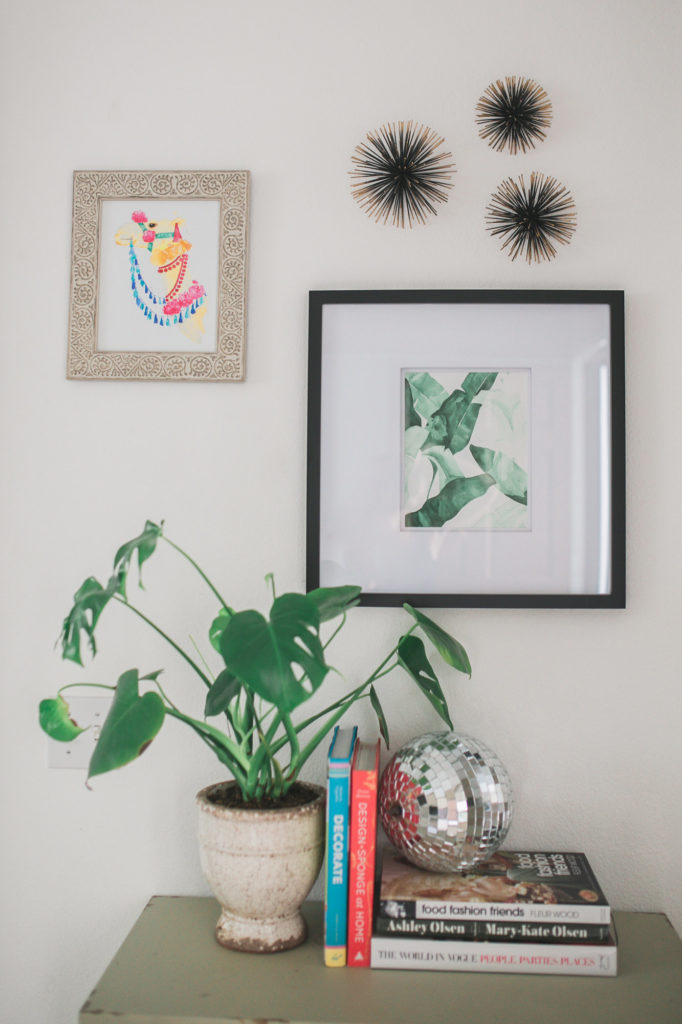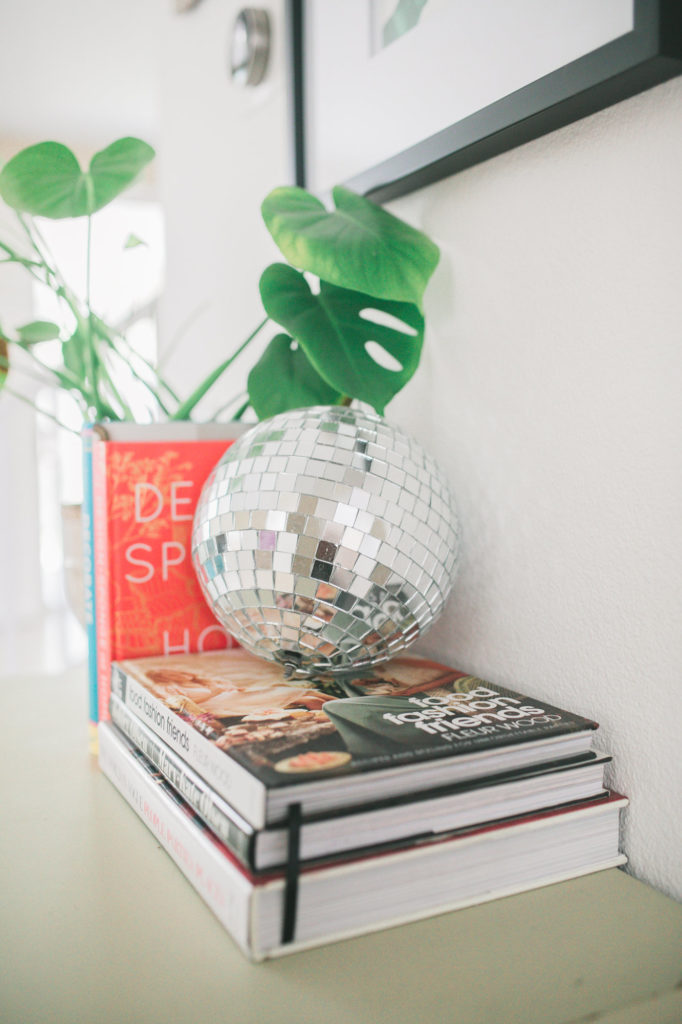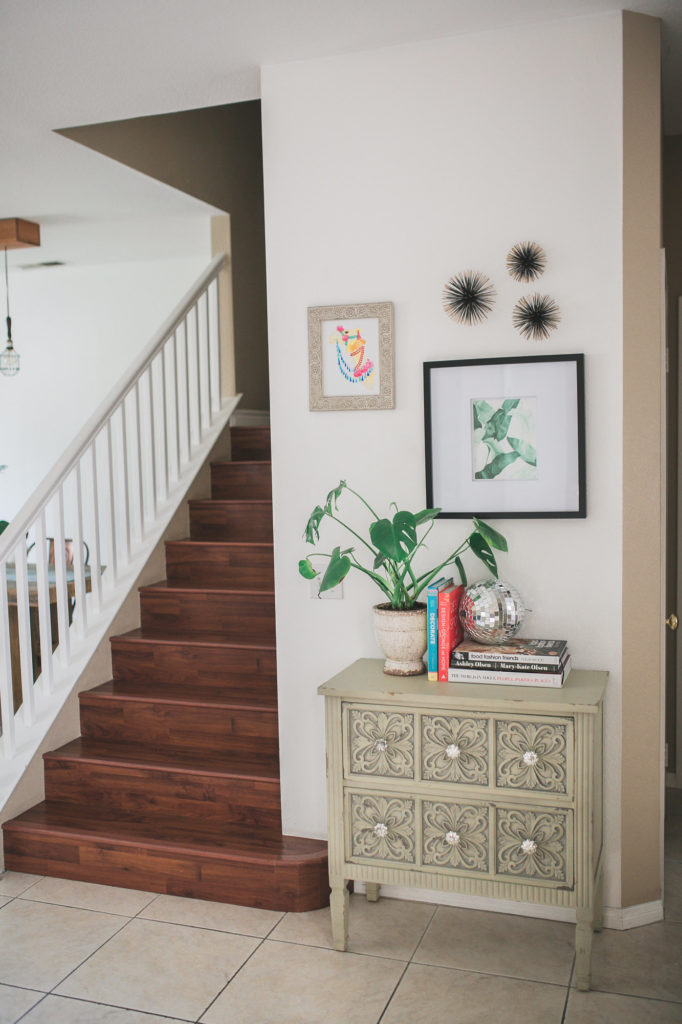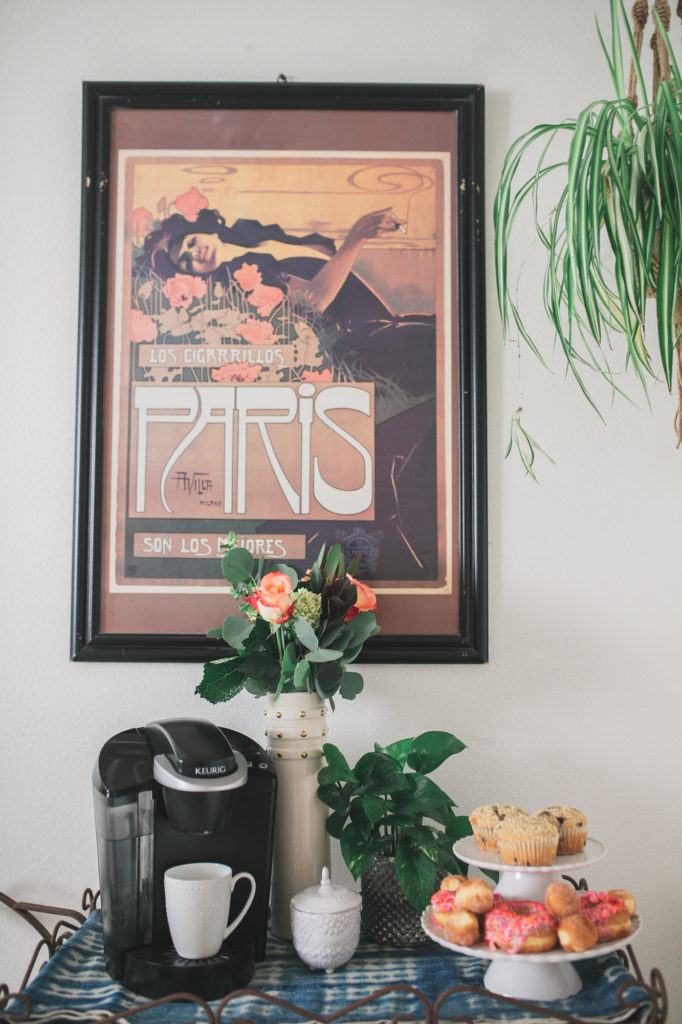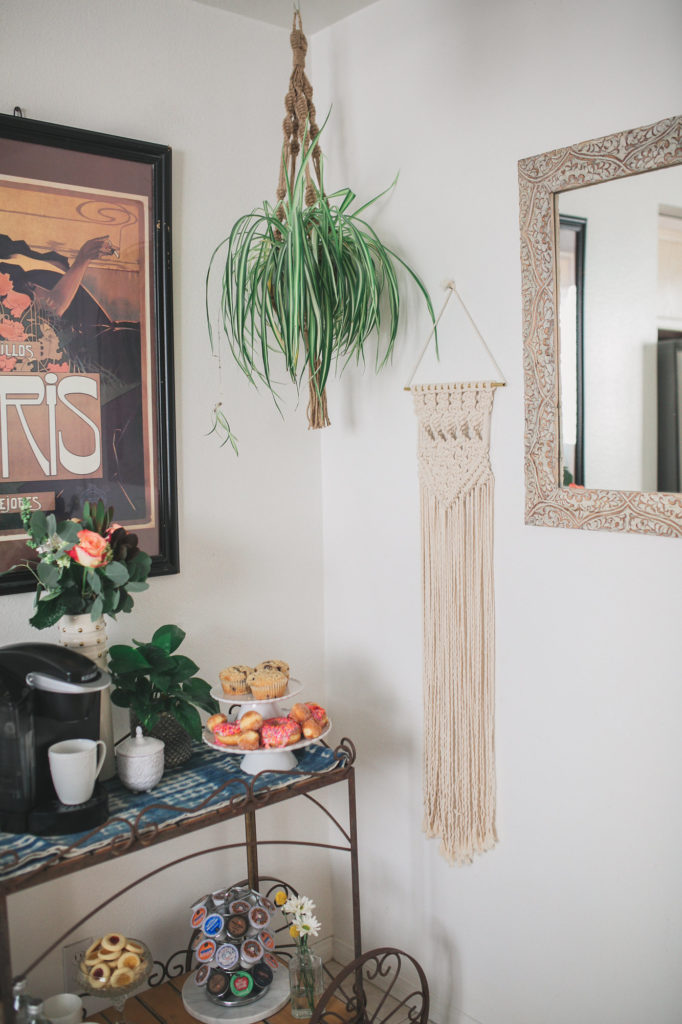 How does your creative job reflect in your home design?I mean, if you didn't notice its pretty much everything! You should have seen this place when I moved in with Steve. It was walking into Pirates of the Carribean at Disneyland. Literally decked out in all things Pirate! I'm talking a life size Pirate statue just standing there in the corner of the kitchen and a pirate ship hanging from the dining room ceiling. I can't even. And now its like a gypsy den with textiles all over the place, macrame wall hangings and multiple plants in every room. I owe it all to Steve for letting me literally get rid of almost everything he used to own and turning it in to a vintage boho chic home.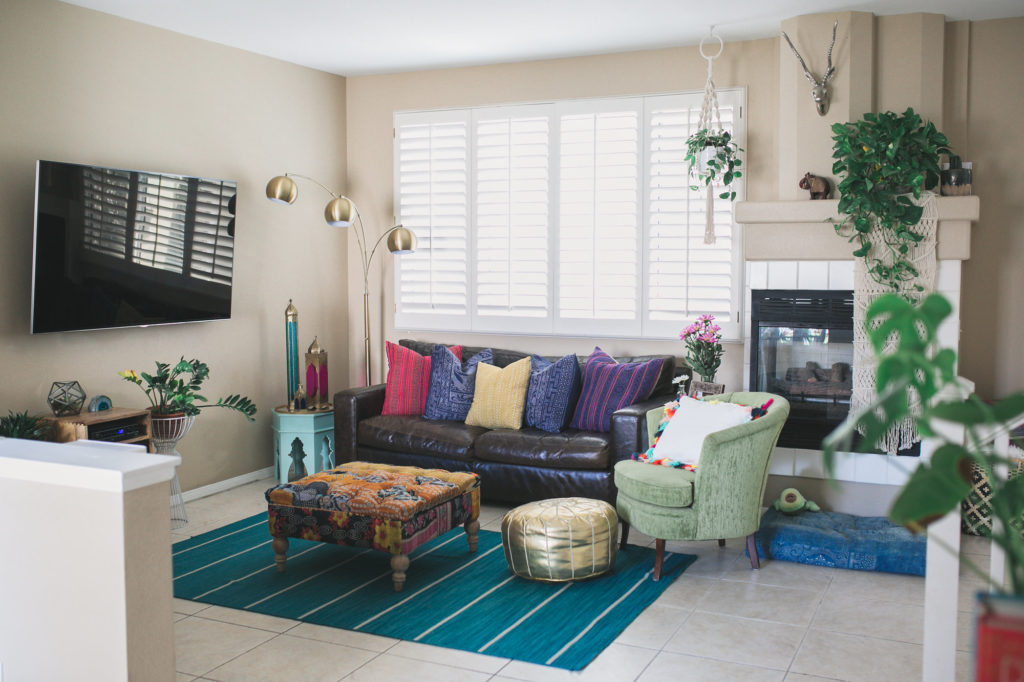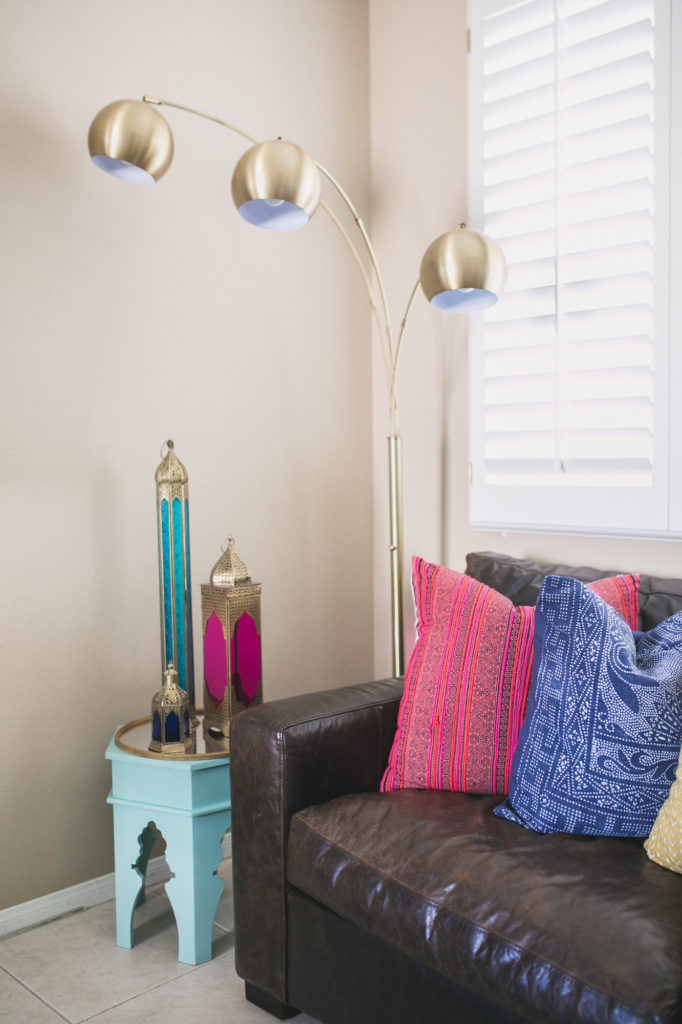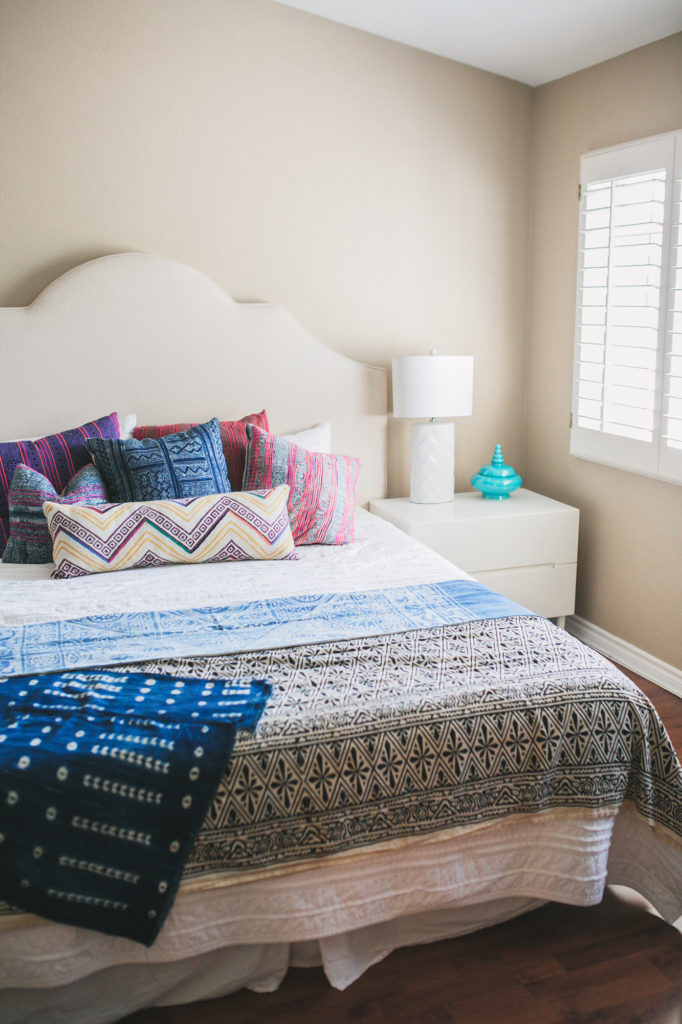 What are the greatest challenges and rewards to owing your own business and being a mom?
 Finding TIME! I mean, let's get real the days fly by and then all of s sudden it's the end of the day and I'm exhausted and the last thing I want to do it work for another 3 hours. But somehow I manage to do it at least 4-5 days out of the week. Owning your own business is awesome because you can make your own schedule and work whenever you can. However, having a toddler and wanting to entertain her during the day definitely put a hold on the work front. It's definitely a balance but I feel like I manage it pretty well. Plus, I love being my own boss!