Going through the process of remodeling our fixer upper home, I discovered 1. My husband is pretty handy and 2. My husband is a green thumb.  When decorating my daughters room I had him make these hexagon shelves I really liked for her room.
He impressed me so much, so I started making a list of all the other things I wanted with that amazing recalaimed wood finish.  Plus he actually became pretty creative in this process combining his love for wood working and gardening by surprising me with these beauties for our backyard.
I loved these so much I told him he needs an Etsy shop!
If you love these as much as we do…inquire with Beijos, he is happy to make shelves, planters or something custom for homes and or events! They would be great gifts too!!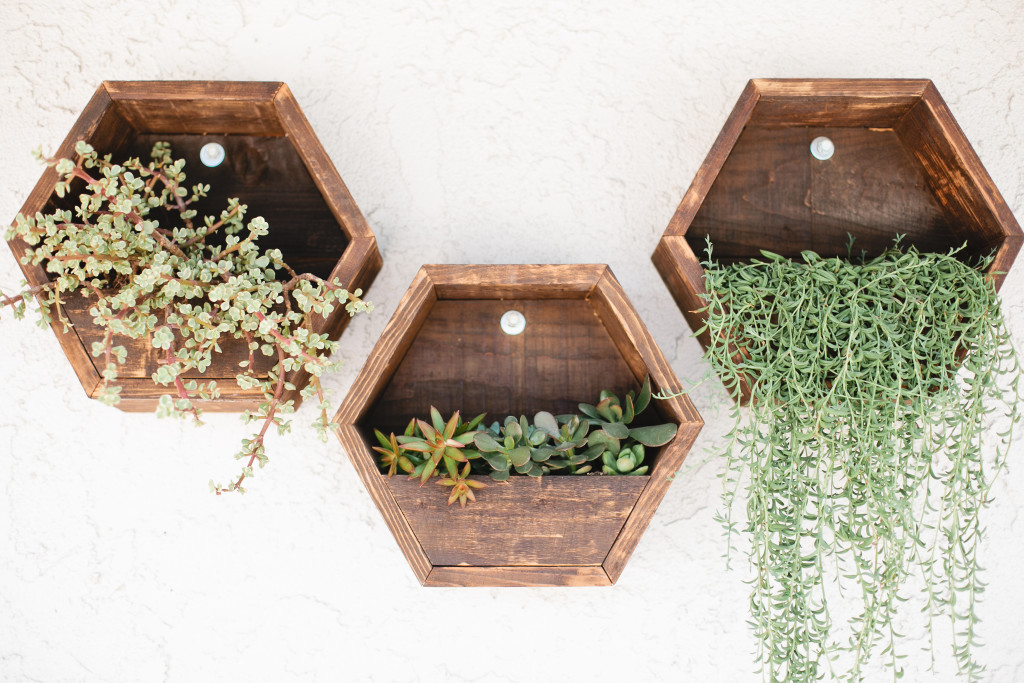 Xx Leah