So despite this crazy California heat that just won't quit, Fall is actually happening… like, right now!  And although it may not feel or look like it out, the styles are a changing my friends!  We always get super excited for Fall and all of the new fashions that come out, and we are ready to get all of our sweaters and boots out to play!!!  Just wish the weather was cooperating, sometimes we find it's hard to find a good mix of Summer and Fall pieces that work together for that transition.  So we took a little trip over to our favorite Prism Boutique, the best in boho, to see what we could come up with for some good transition pieces… Pieces we could wear now with this heat and also when it (hopefully) cools down.  Here are some of our top picks!!
All photos by ma girl… Megan Welker
I fell in love with this Raga dress the second I saw it… Not only do the rich colors remind me of Fall but it's flowy and light, perfect for the heat!!  You could pair it with tights or leggings and boots when the weather changes, but for now I decided to pair it with my trusty brown leather Sam Edelman Petty boots my husband just got me for our anniversary (they're my 3rd pair… seriously the most comfy booties) PS, stay tuned for more fun we are having with Raga very soon…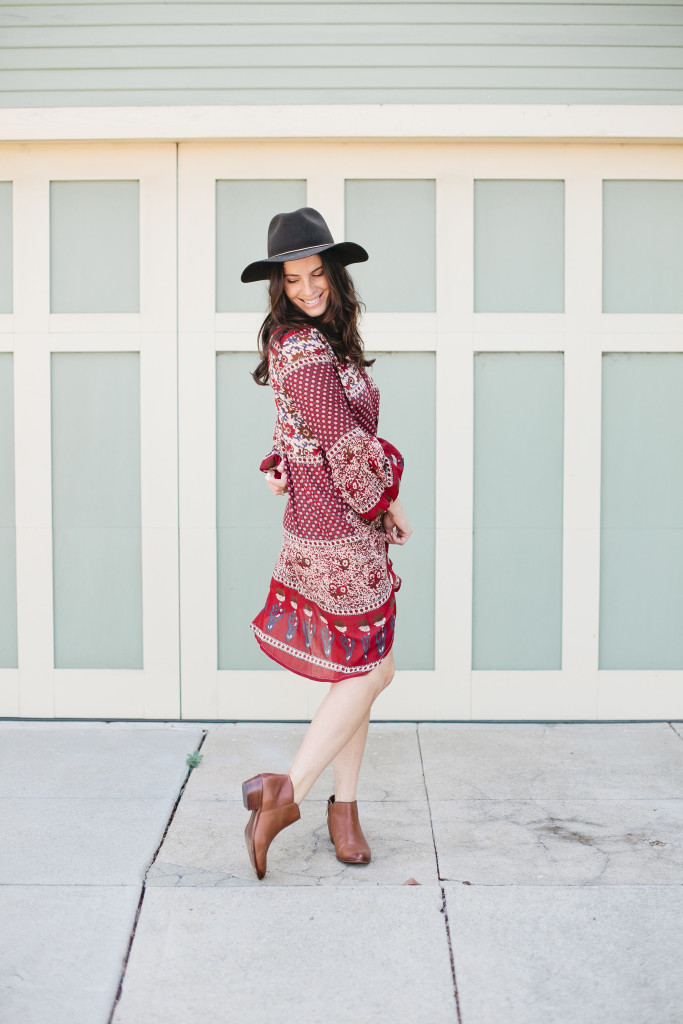 Loving this Janessa Leone hat, it's such a great piece that can be worn over and over again… It's an investment piece that will get your $'s worth as it can work with so many different looks!  Dresses, denim, shorts, you name it, a hat is always a great add on!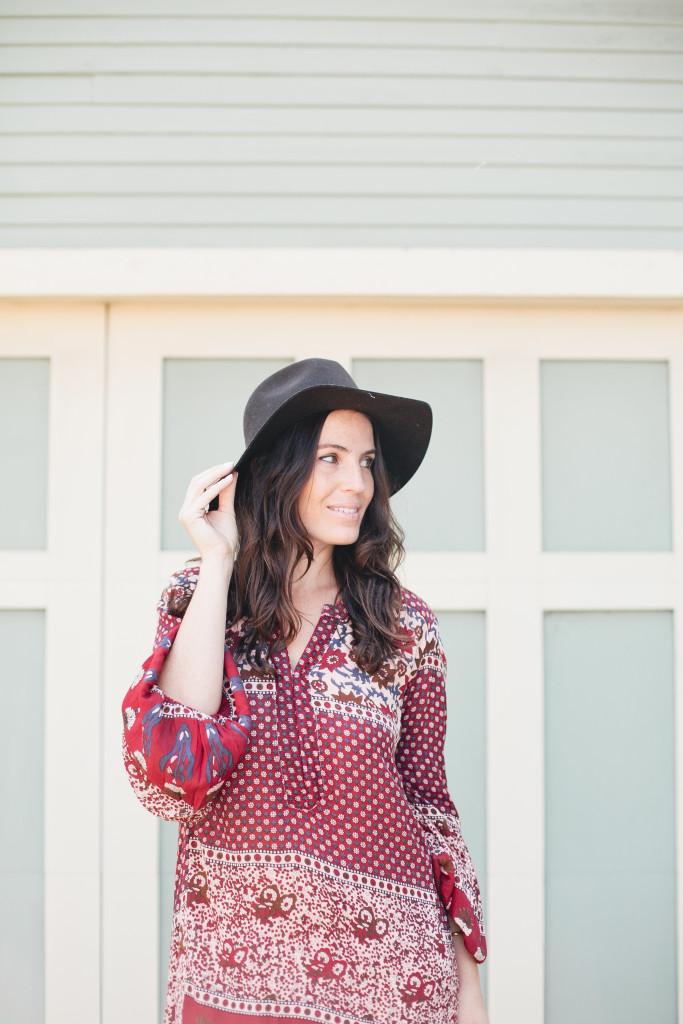 Loving the detailing of the bell sleeves and the pattern on this dress.  We also love Prism's vintage jewelry collection that they curate from the Long Beach Flea Market every month… This pretty turquoise flower ring caught my eye.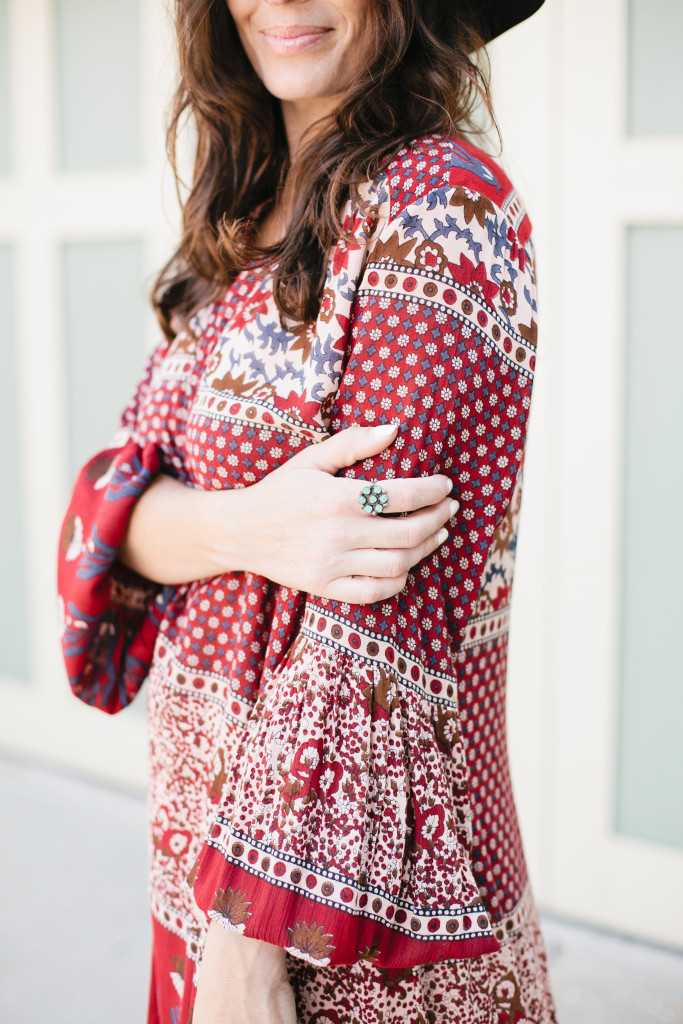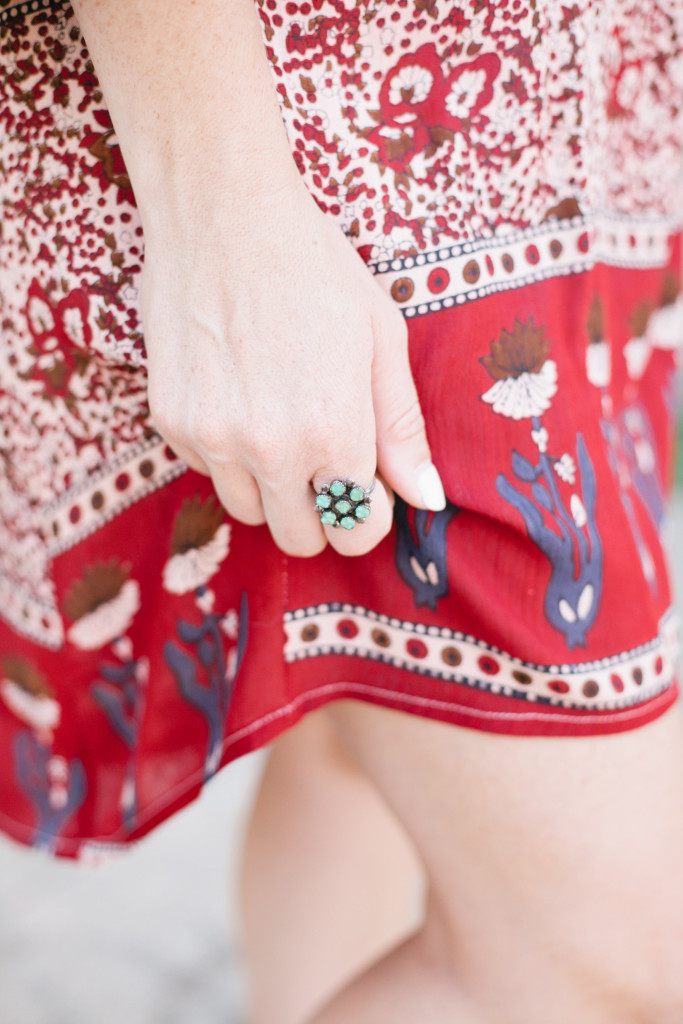 Seriously, gimme this hat!!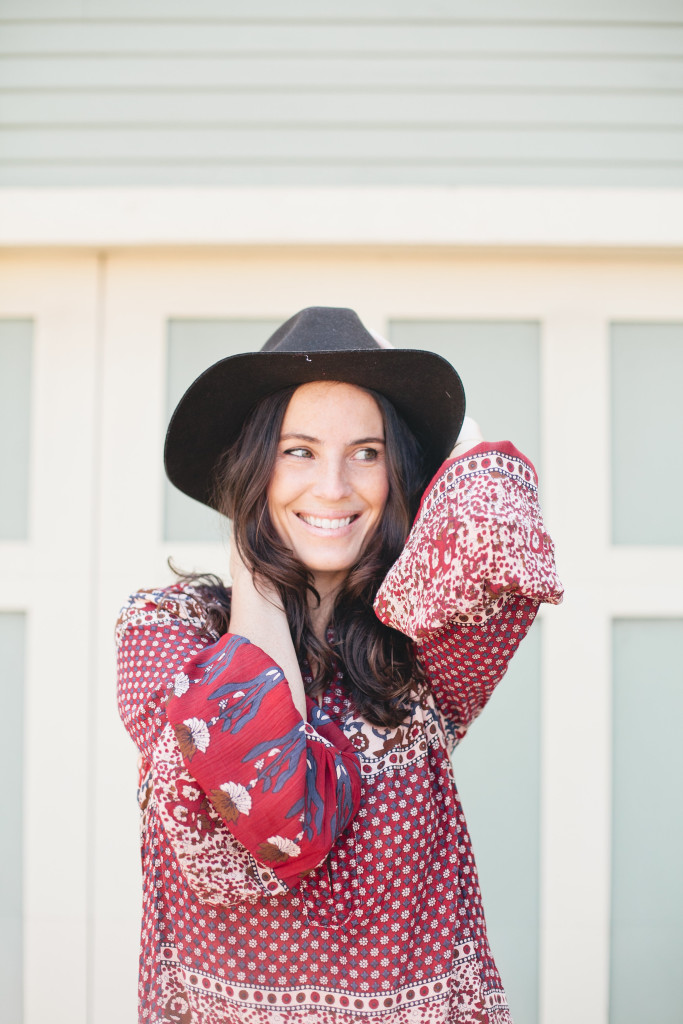 This next outfit is super fun because it has my favorite color… YELLOW!!!  I have always loved yellow, it reminds me of sunshine and it was also my late grandpa's favorite, and reminds me of him.  The minute I saw this For Love & Lemons kimono on the rack I jumped for it!!  It's seriously the last one in the shop so if it hasn't sold yet, one of you HAVE to get it…  I also loved these high waisted black denim skinnies by Level 99… I am really feeling the high waisted as of late, especially since it helps slim down my mommy pouch… Hehe… But seriously, these are super cute, fit like a glove and I'm loving the ripped knee detail.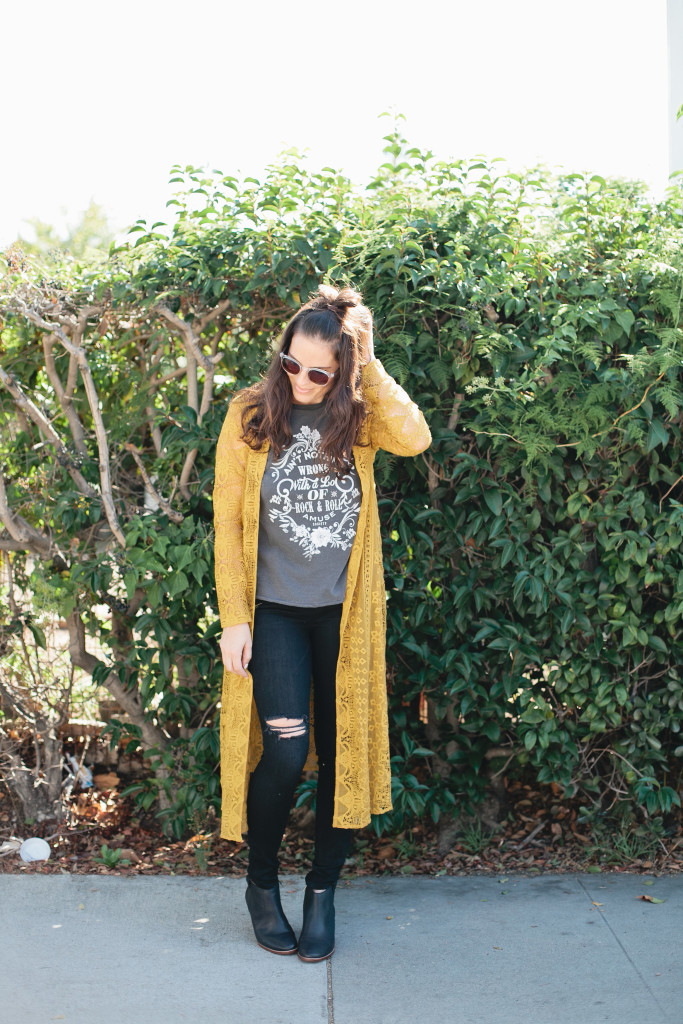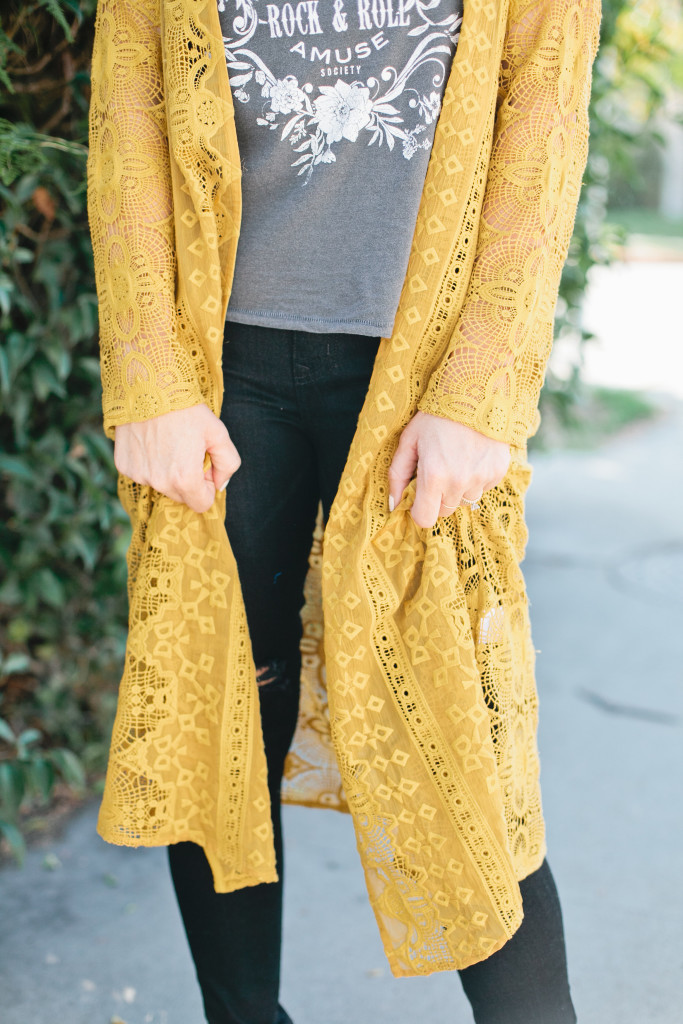 I've already shared my love for the clear sunglasses trend earlier this past Summer, and it continues with these puppies from Wonderland.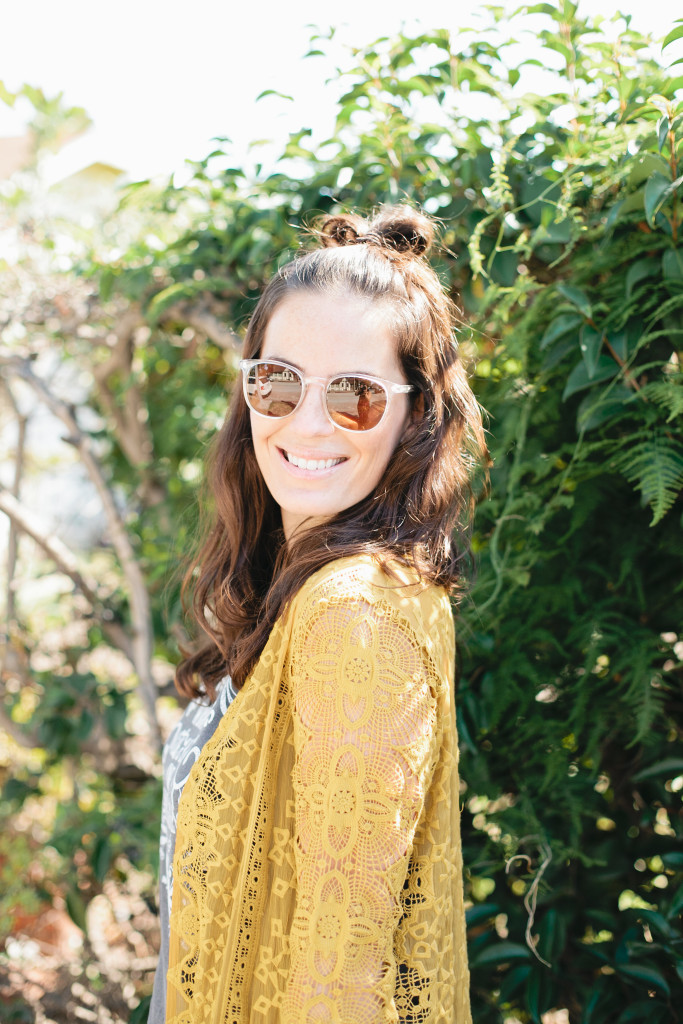 Oh and that cute Amuse tank, yup, definitely took that sucker home with me!  Plan on sporting it for an upcoming trip to Austin, TX… Yee Haw!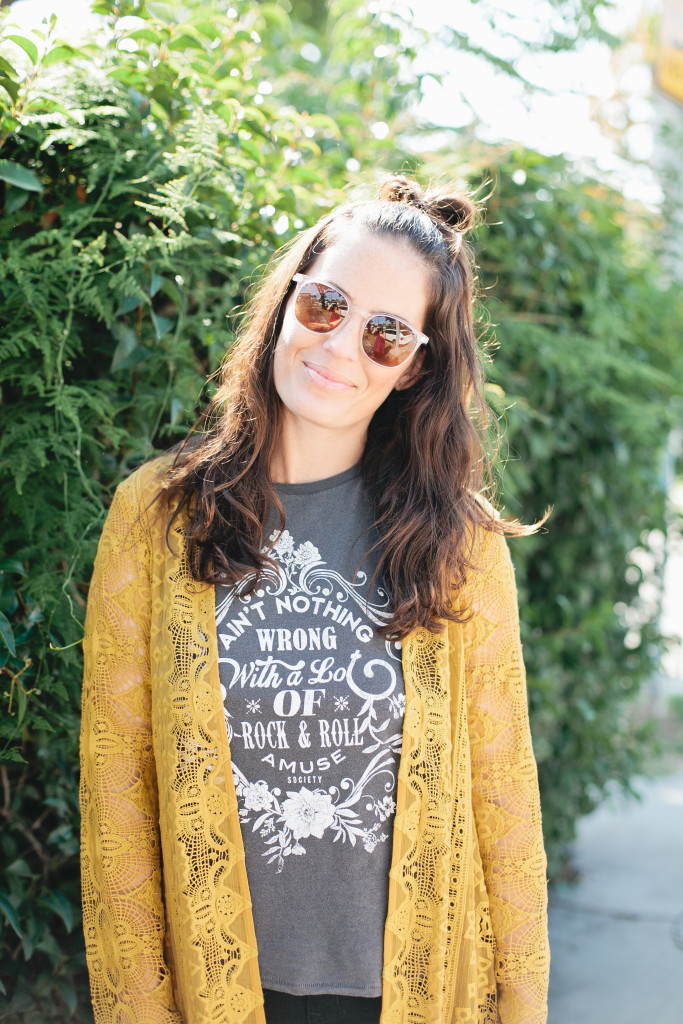 Oh, and I'm also loving my new Madewell Billie Boots, they are super comfy and the stacked heel is nice to add a little height… They come in 3 colors now… Is it bad I want all 3?!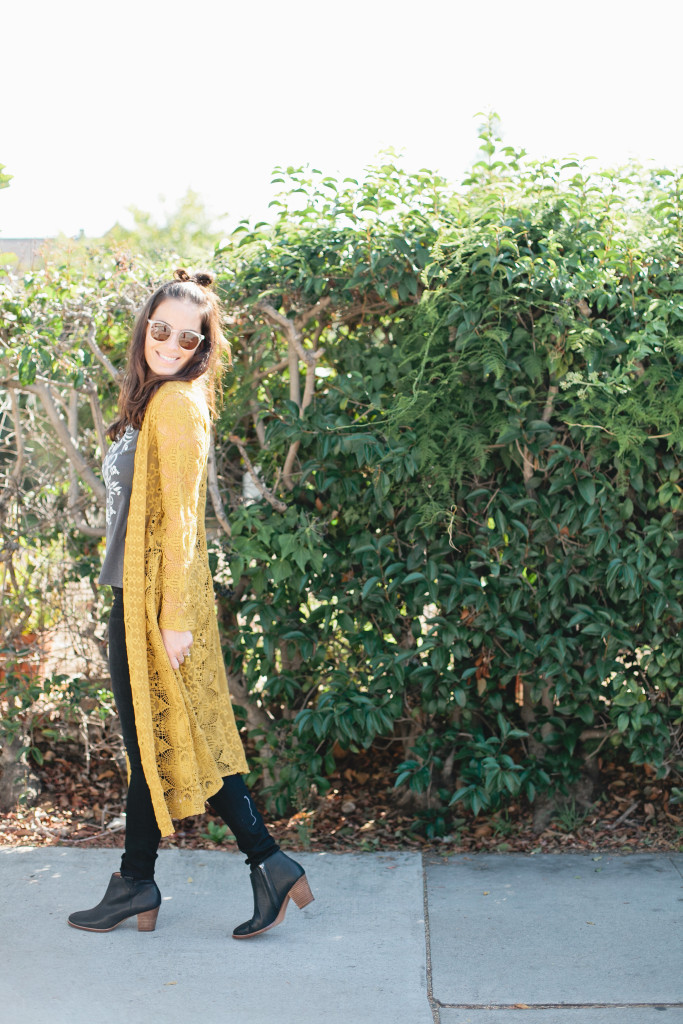 Last but not least, if you want a little sexy number for a date night or a night out with your girls, a long sleeved mini is the perfect Fall attire!  Both Megan and I saw this dress by Rollas hanging in the store and thought it was just the cutest thing ever!  The color and print is very eye catching and the mandarin style collar makes it even more interesting!  And the price is right my friends… I again wore my Petty Boots, seriously freaking love those shoes!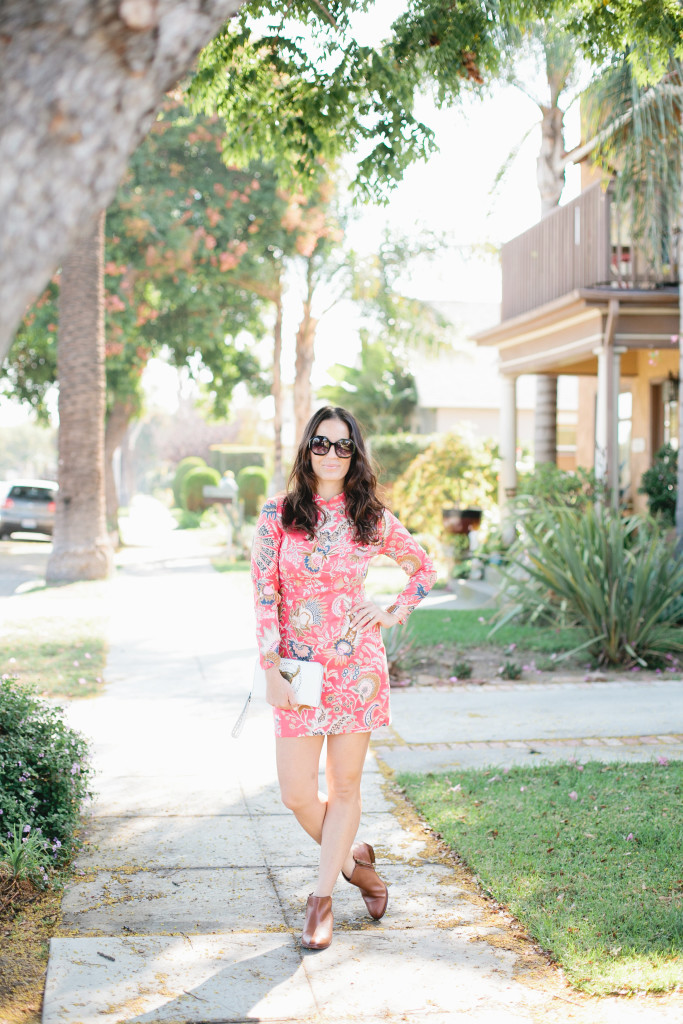 I paired this hot little dress with a funky and fun white clutch with this rad skull detail by Stela 9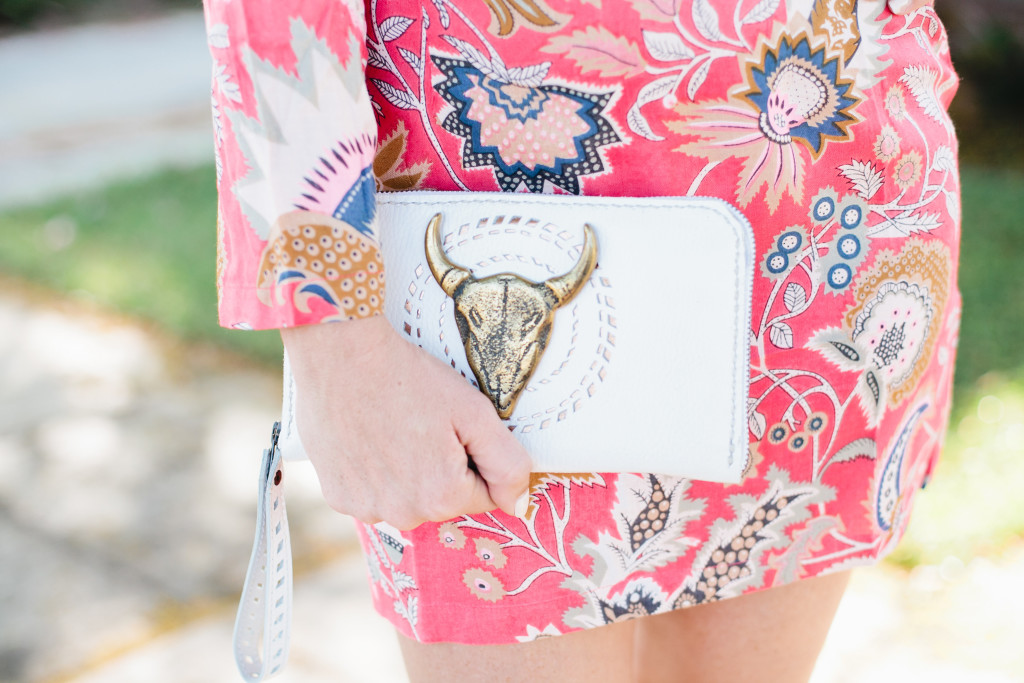 Never, never ever, forget the sunnies… And these black hexagon shaped Elizabeth and James ones were just asking for some fun!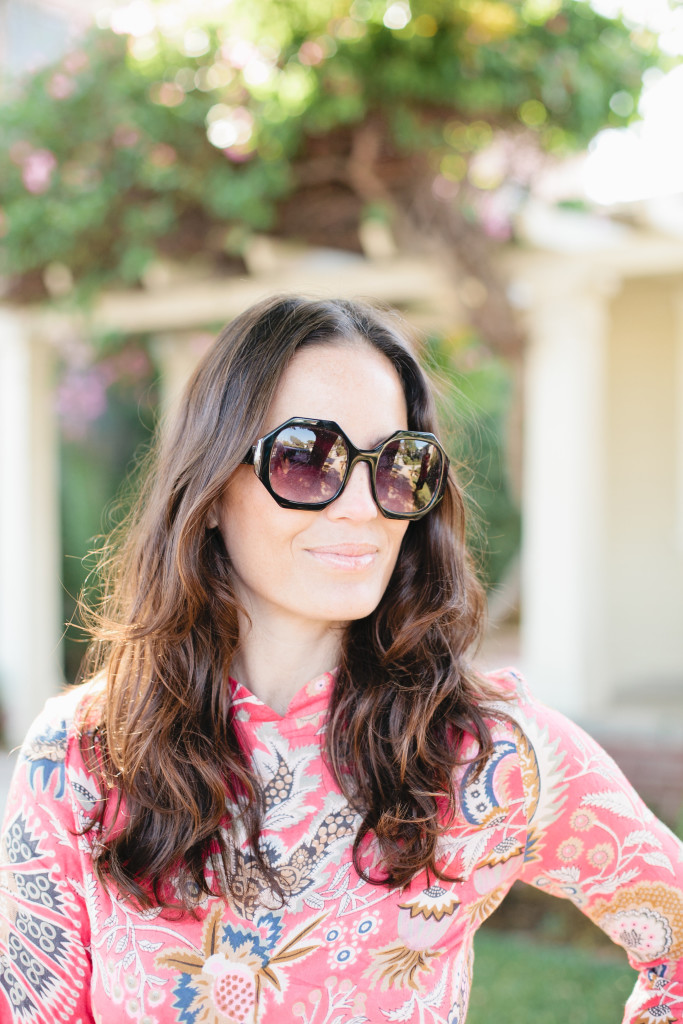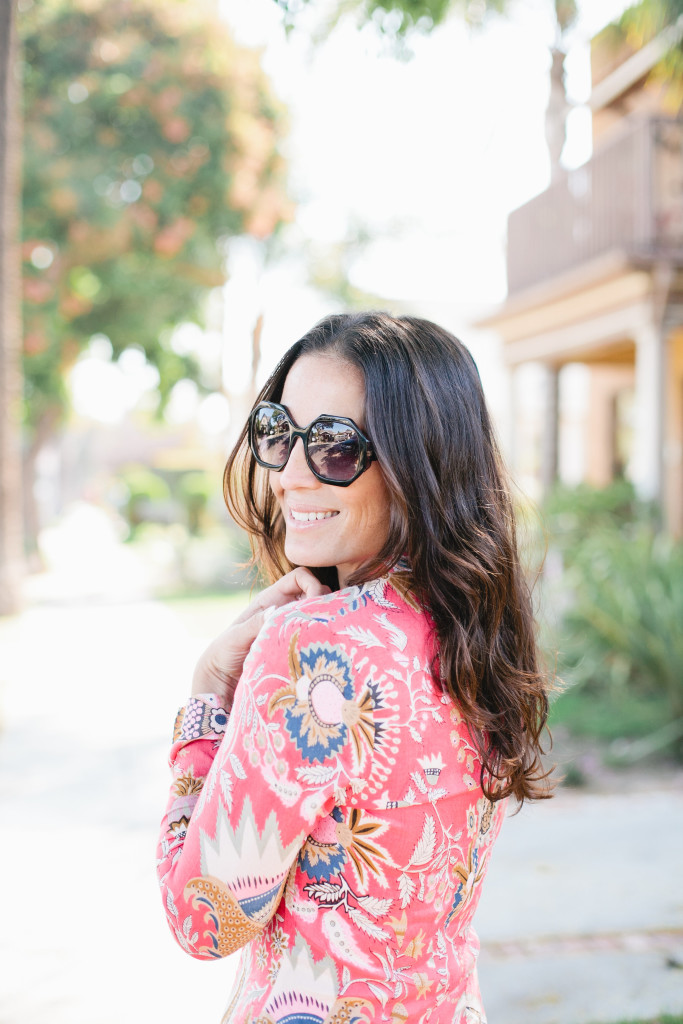 Baby got back… well at least trying to… I'm no Kim K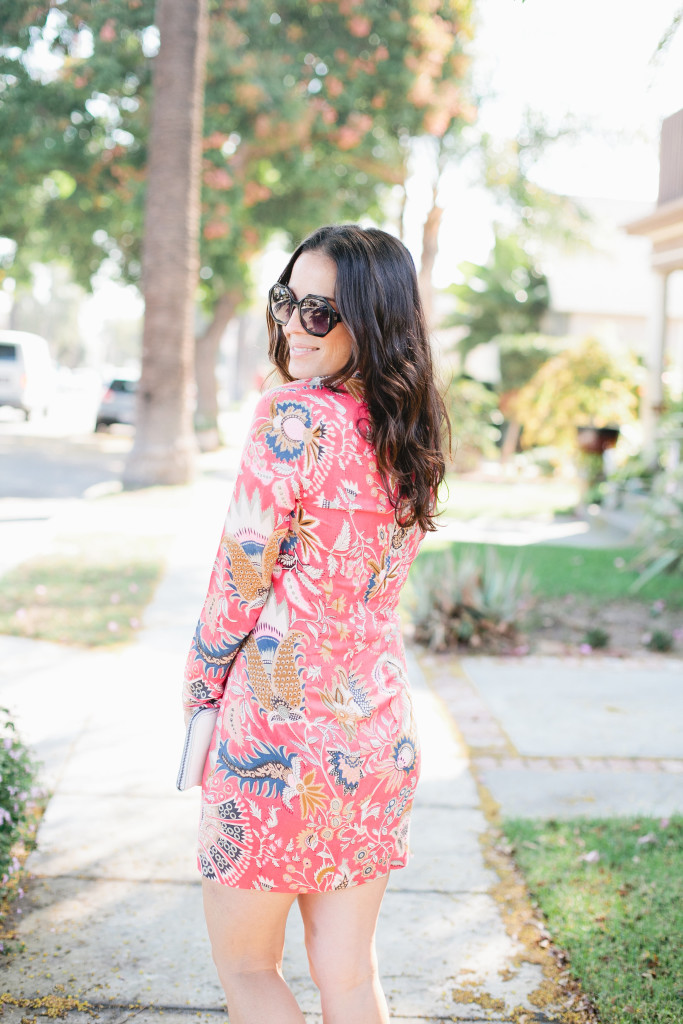 Hope you are all enjoying the first few weeks of Fall and staying stylish while doing it!!
xx
Jacquelyn