Nothing says Friday like these pretty ladies! I recently went to a wine bar in Campbell, California and on their menu was a merlot infused berry popsicle with pour over champagne. Yes, you heard me right! It was the perfect brunch cocktail, and I had to try it of course, and let me tell you… you need this in your rotation for brunch cocktails. You will wow your guests just by serving it! and then they won't leave after they have their 1st bite. With the weather still warm here, I say this is perfect for those Sunday football get togethers or if you are hosting a bridal shower soon.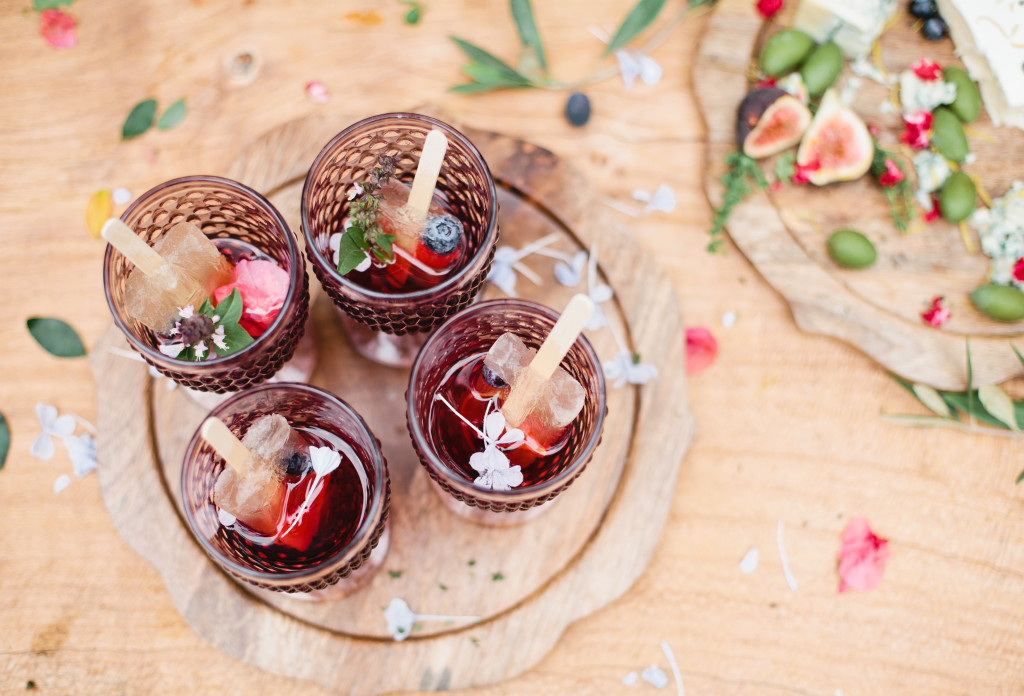 Us Beijos ladies spent the weekend together a couple weeks ago that we will be sharing with you soon, and it was the perfect chance for me to make them this cocktail! Here is how I made it!
You really can't go wrong, and you can do so many variations with this… go with what you enjoy. I did a sauvignon blanc infused berry popsicle with a pour over of rose. When the weather gets a tad cooler, a merlot infused berry would be a great choice!
Photos by our main squeeze, Megan Welker
Ingredients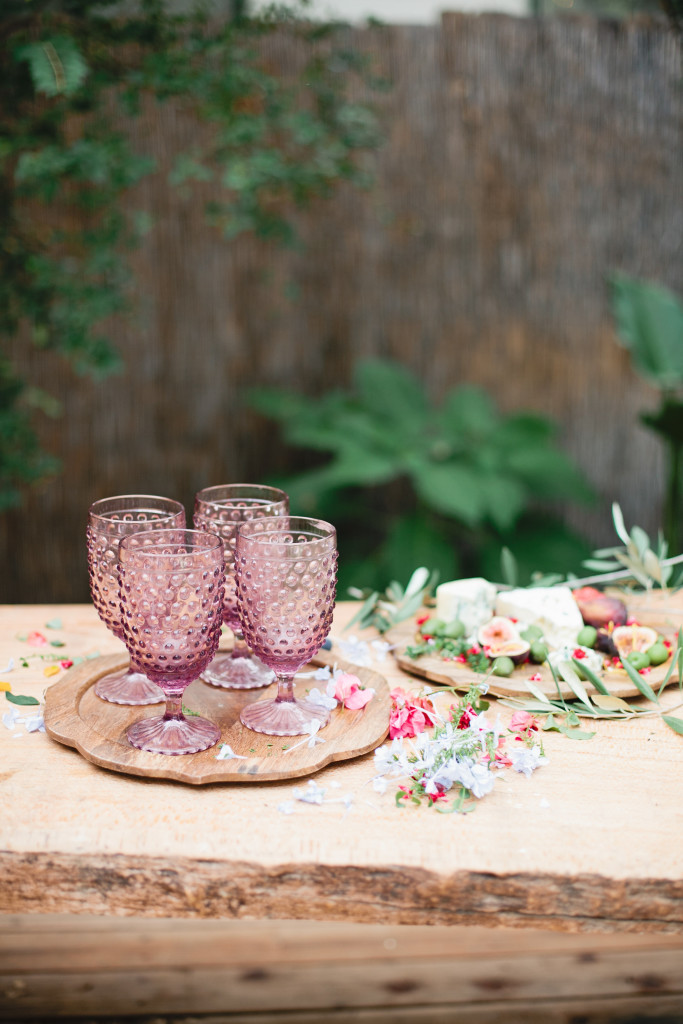 Simple Syrup- you can create a basic simple syrup or get a little frisky and do a fun flavor like pineapple infused simply syrup. Follow our pineapple infused simple syrup here, and omit the sage.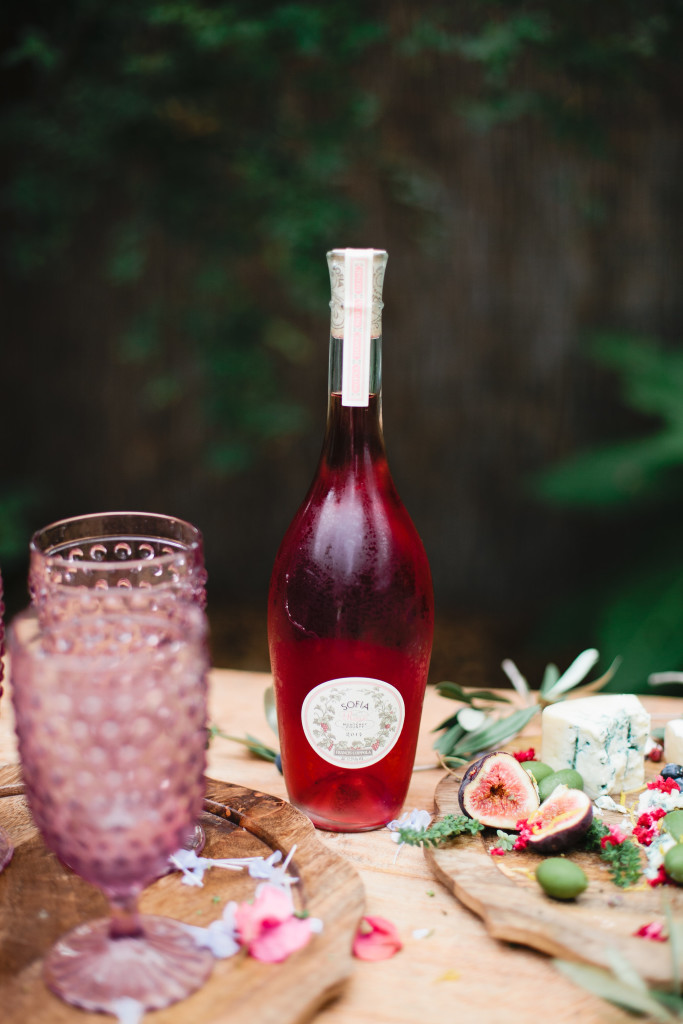 Wine of your choice, I like using Sauvignon blanc or do a merlot for a deeper flavor.
Champagne or Rose to pour over
Berries of your choice + citrus zest
Popsicle Molds (I got mine here.)
Direction
Combine one part simple syrup with 2 parts wine
Add berries of your choice and zest of a citrus you like
Let mixture infuse overnight (if you are in a hurry for this, you can just add right to the molds and freeze)
Pour mixture into the molds and let freeze 4-6 hours. Take out and carefully pop out the popsicles. If you are having trouble you can run warm water on the molds. ** Caution: They will melt fast if you let them sit to long.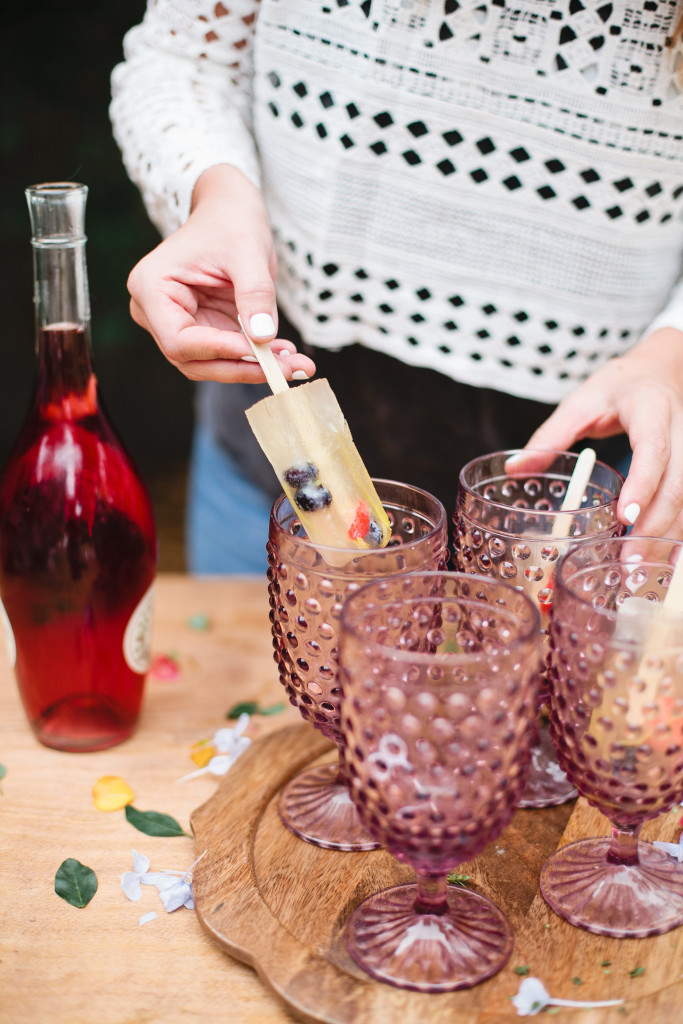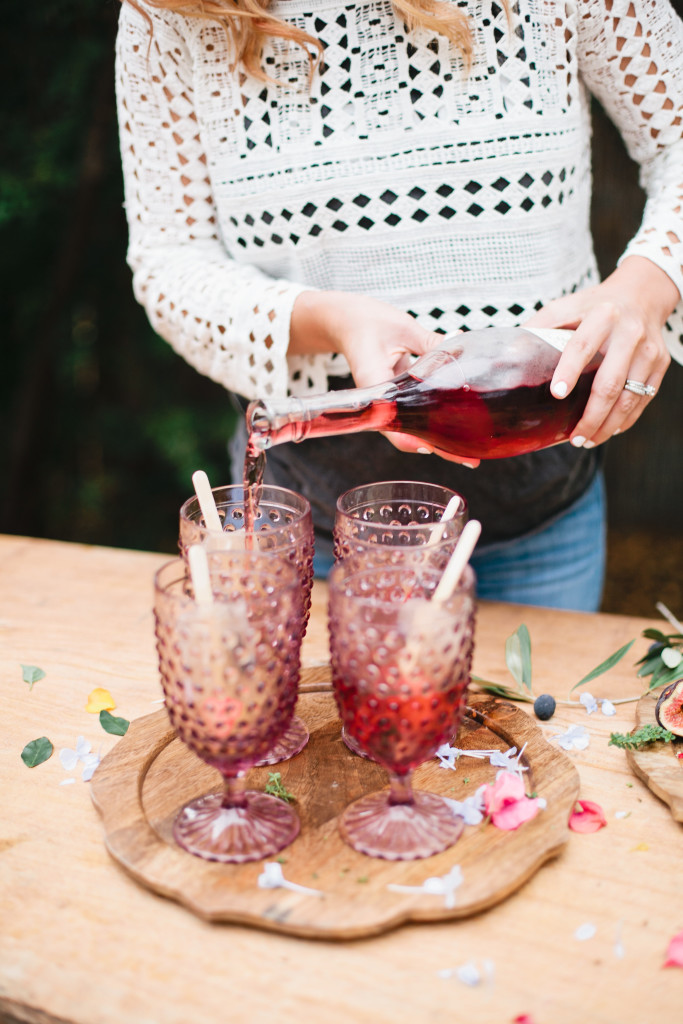 Place your pretty popsicles in fun glassware, and then pour over your choice of bubbly. I chose a Rose since that is what I had in my fridge at the time.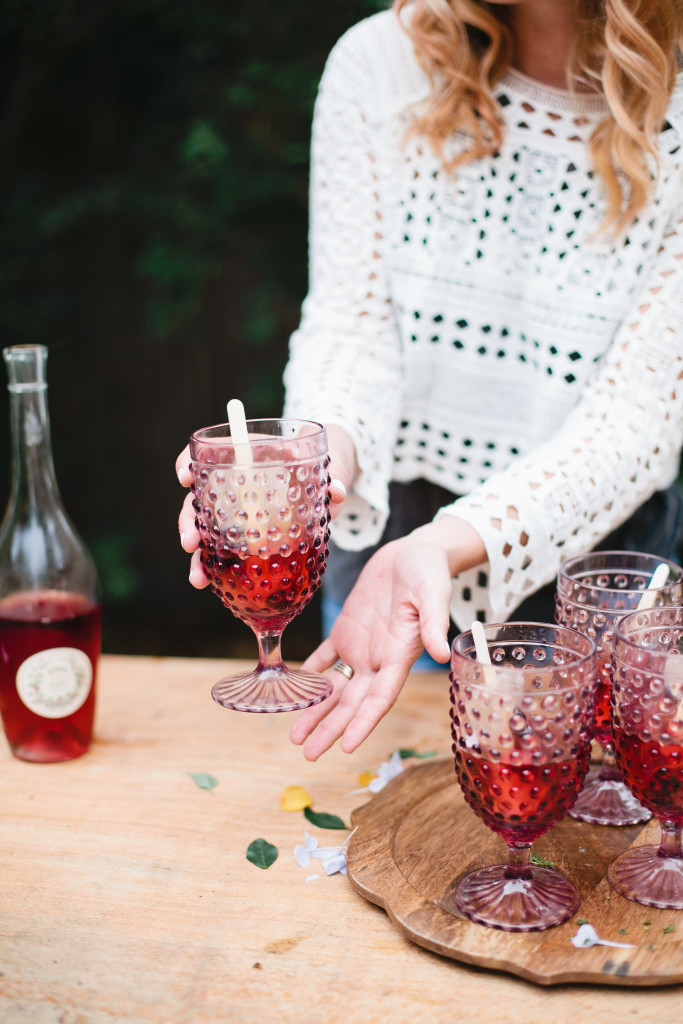 Garnish and serve immediately.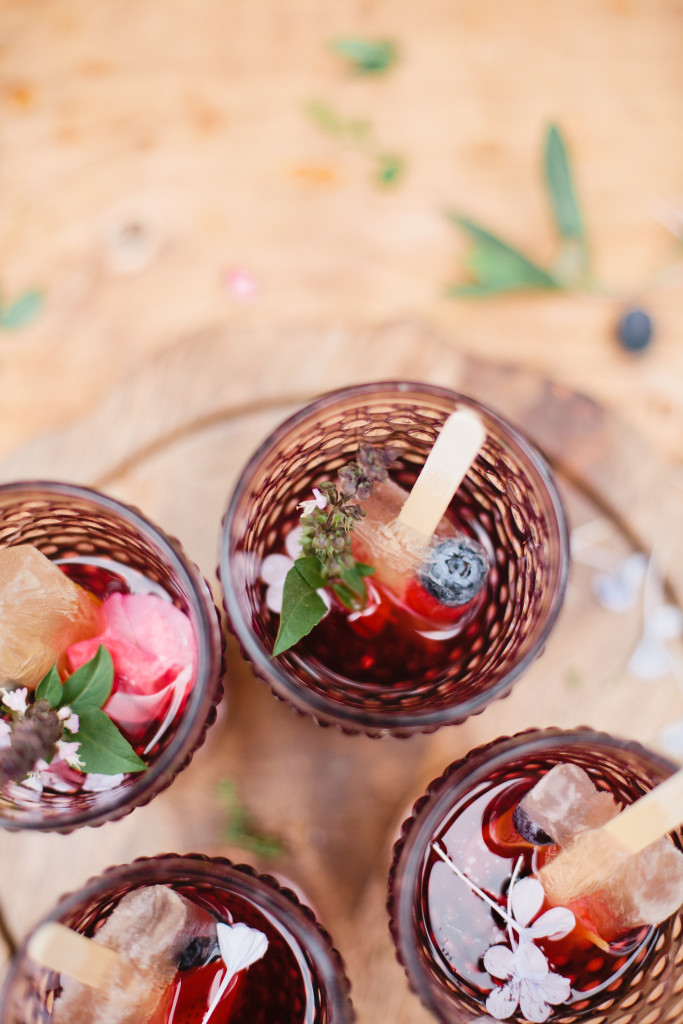 Cheers to a wonderful weekend!
xo
Abby