My little sister is getting married!! Yay!!!! I could not be more excited for her, and not mention all the fun I get to have planning all the festivities! When it came to styling and planning her shower, I knew that I wanted to do something that was budget friendly and it had to be tropical. Since we were little, we always spent our summers somewhere tropical. Our family loves everything tropical so I knew this would be a hit for my sister and all her very special guests. Enough chit chat let's get to it!
Photography by Yasmin Sarai
This tropical brunch is also being featured on Inspired by This today!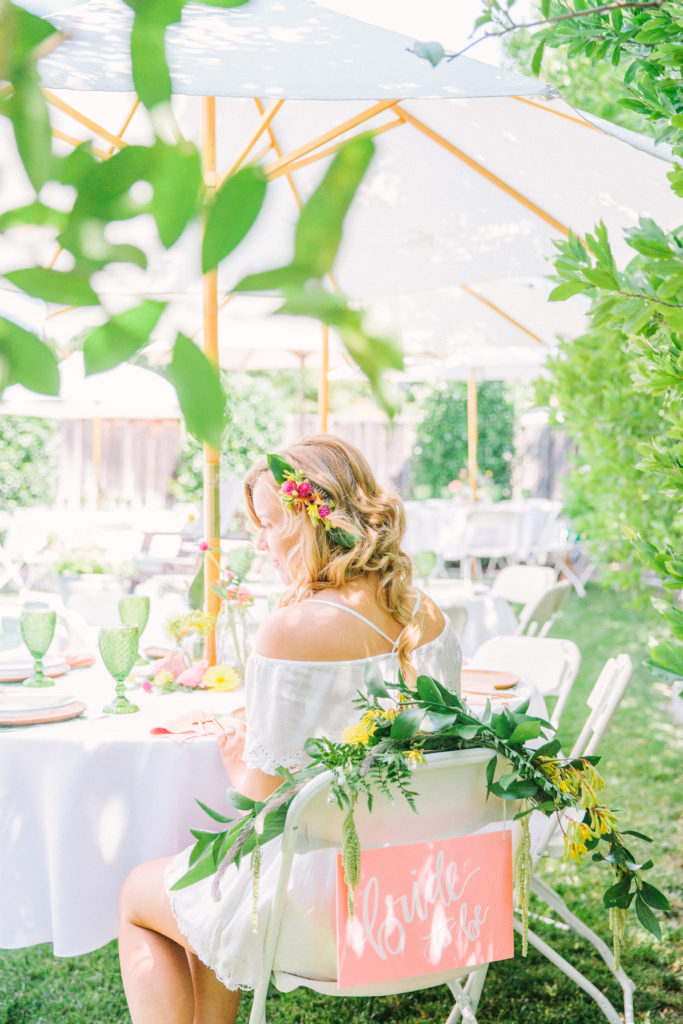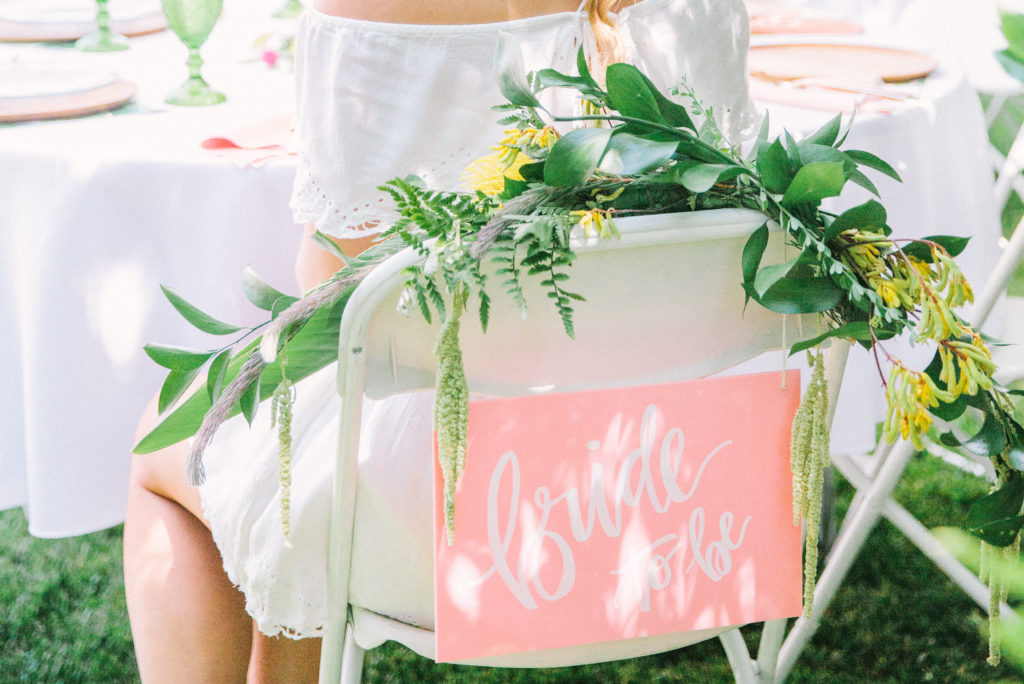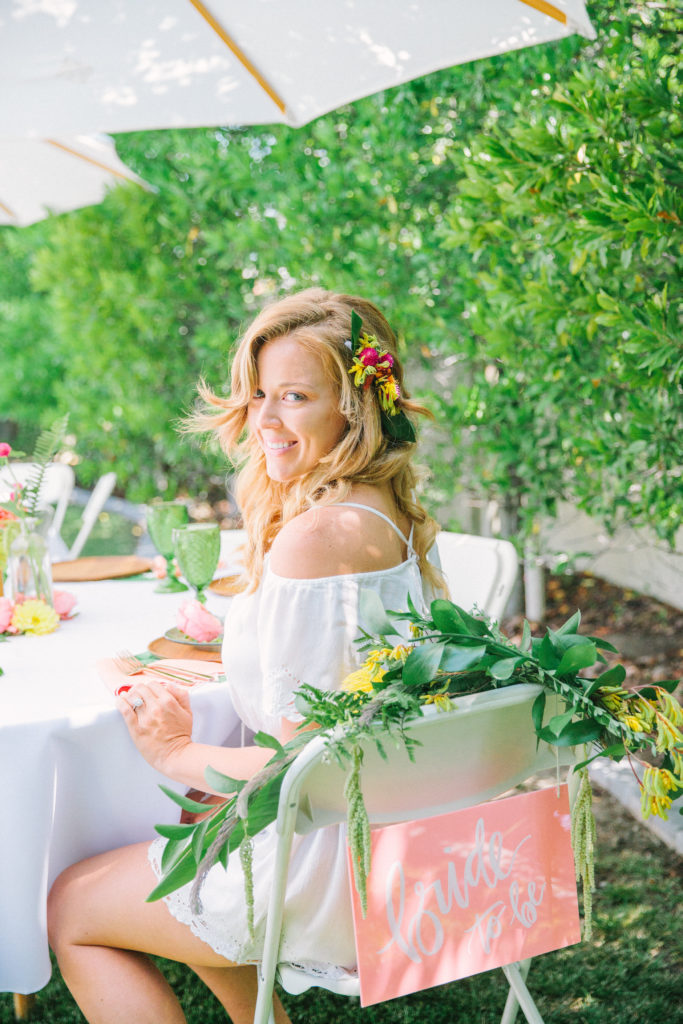 Throwing a shower can start to add up, and before you know it… well your broke. You don't have to spend a fortune on design, stick to a couple of details. I used my budget on the main elements like flowers, food + drinks, and some decor details.
The biggest thing that you can't put a limit on is flowers. This makes any party look good. It's a must in our books. You can totally do it yourself, although with planning the shower yourself it sure does help when you have a florist in your corner. We had Ali from Wild Child flowers that came in and killed it!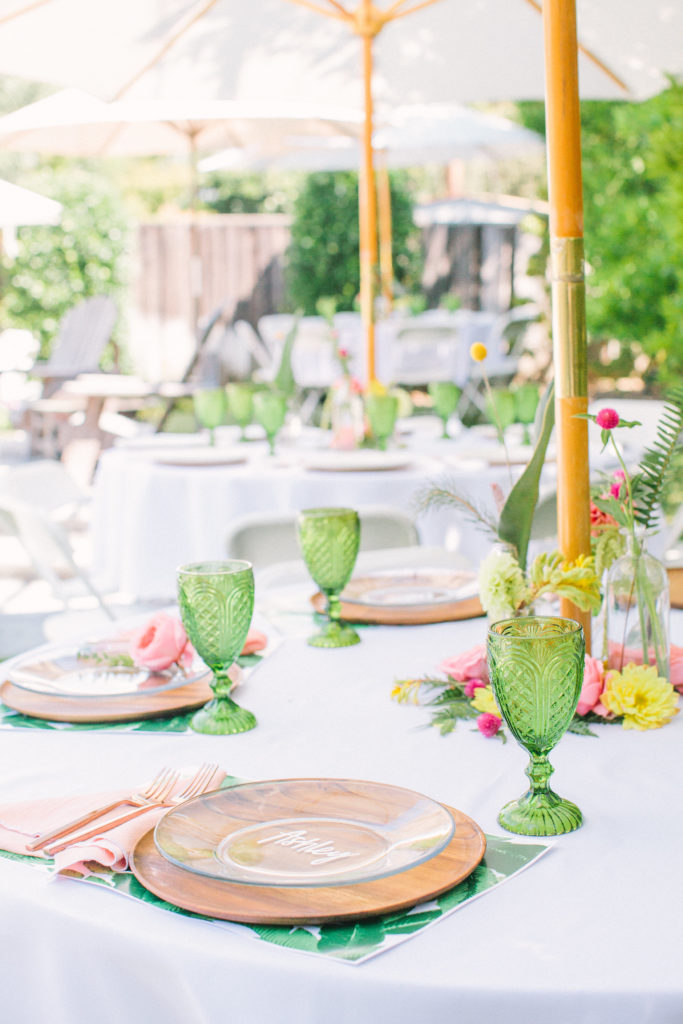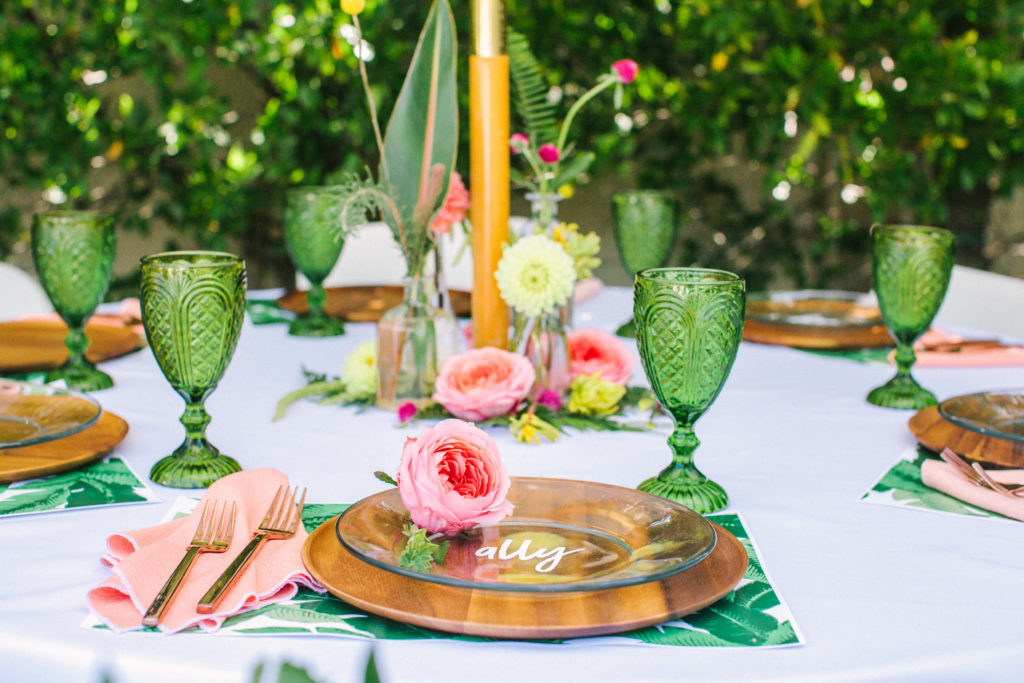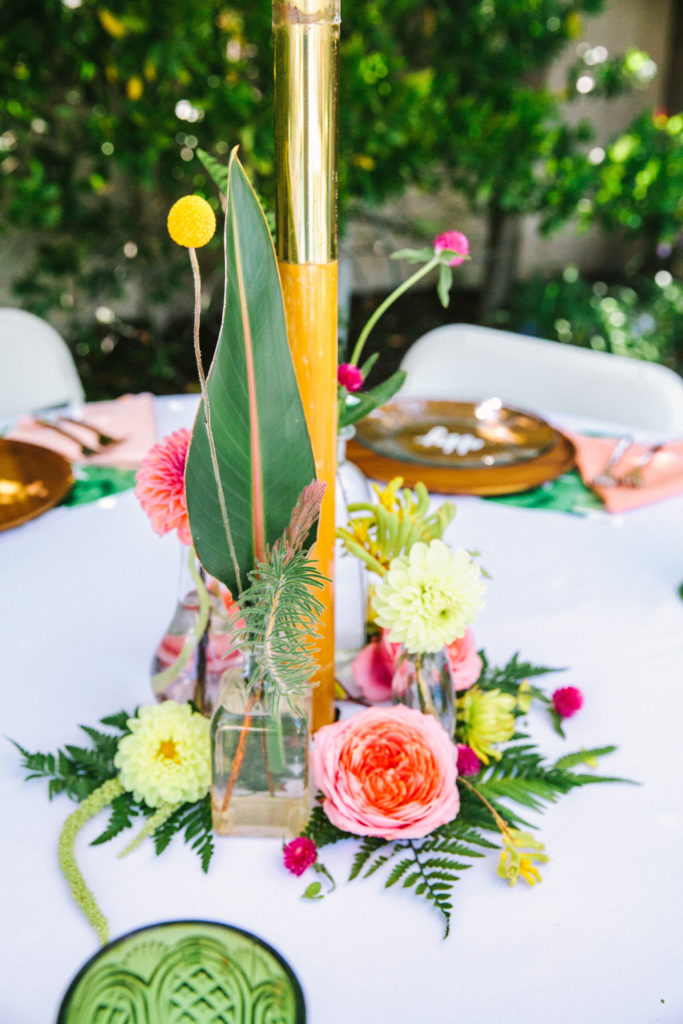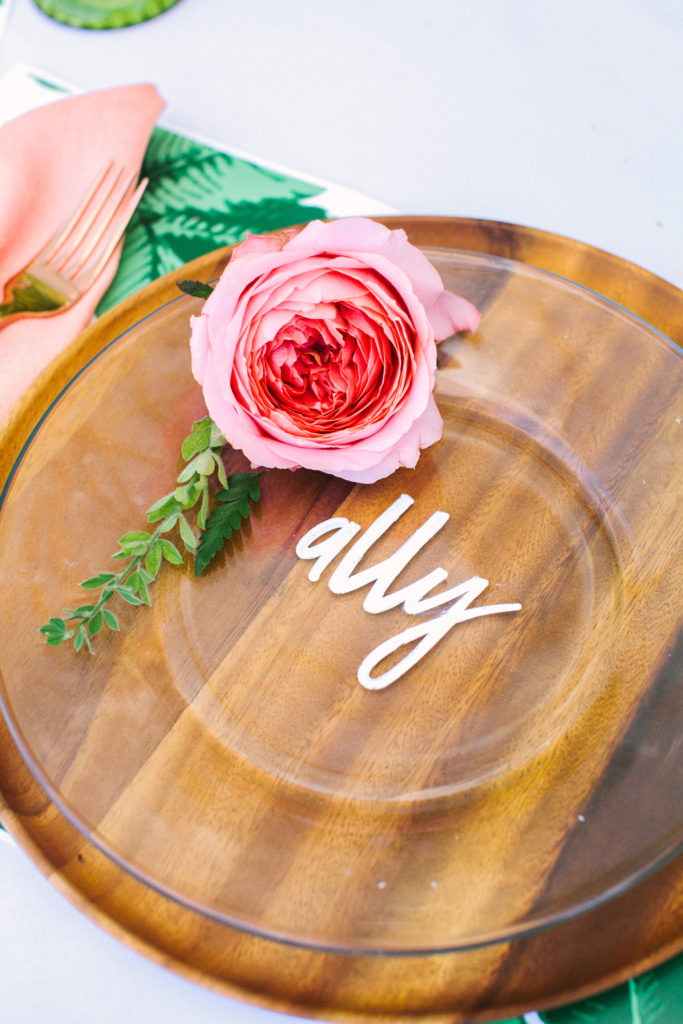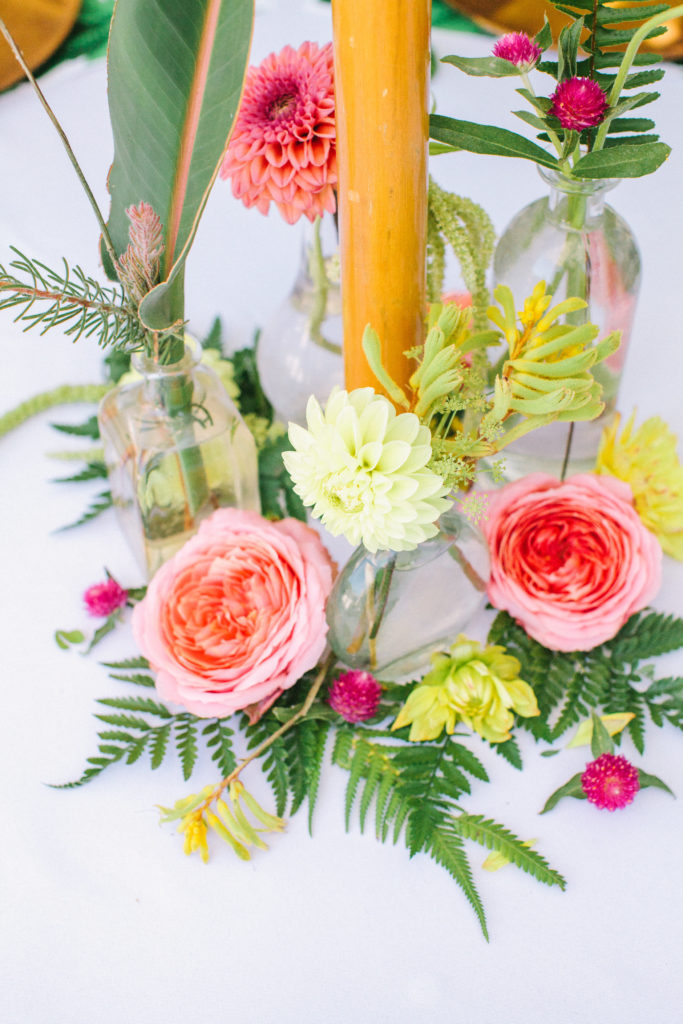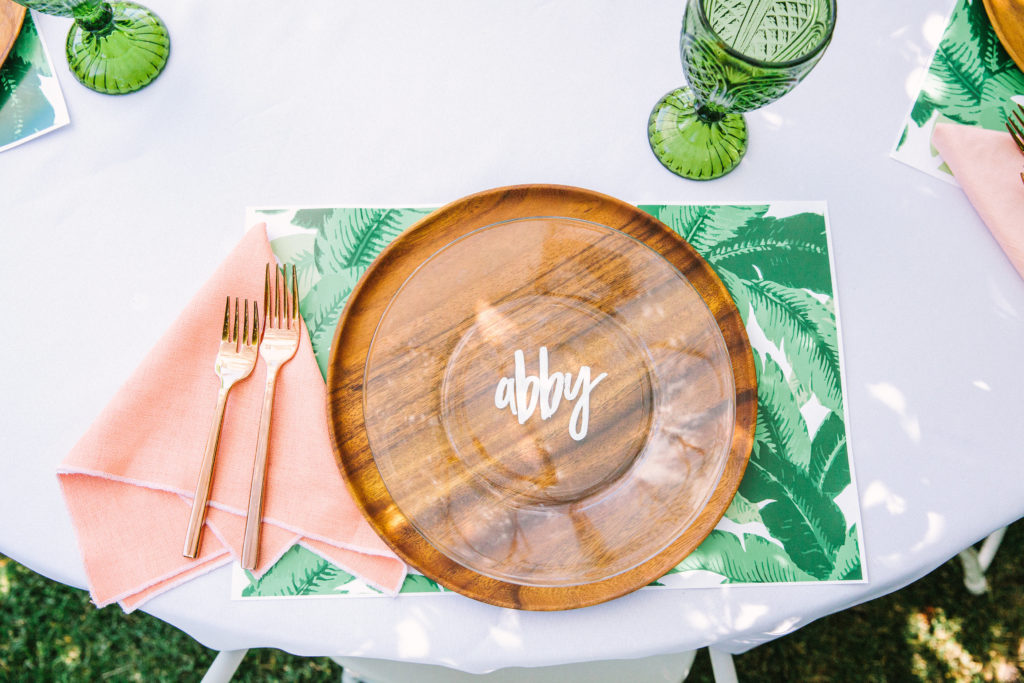 The tables were a challenge for me. I wanted to keep with the budget but wanted them to look perfectly tropical. An easy and cheap way to add detail and color are placemats. Simply just get an image online and print on a thick card stock. On top of the placemats, I used a wooden charger and a clear plate that had each guest's name on it. I used a food safe marker and bought the clear plates at the dollar store. Add a flower on each plate for a wow factor. Little details like this will go far with your guests.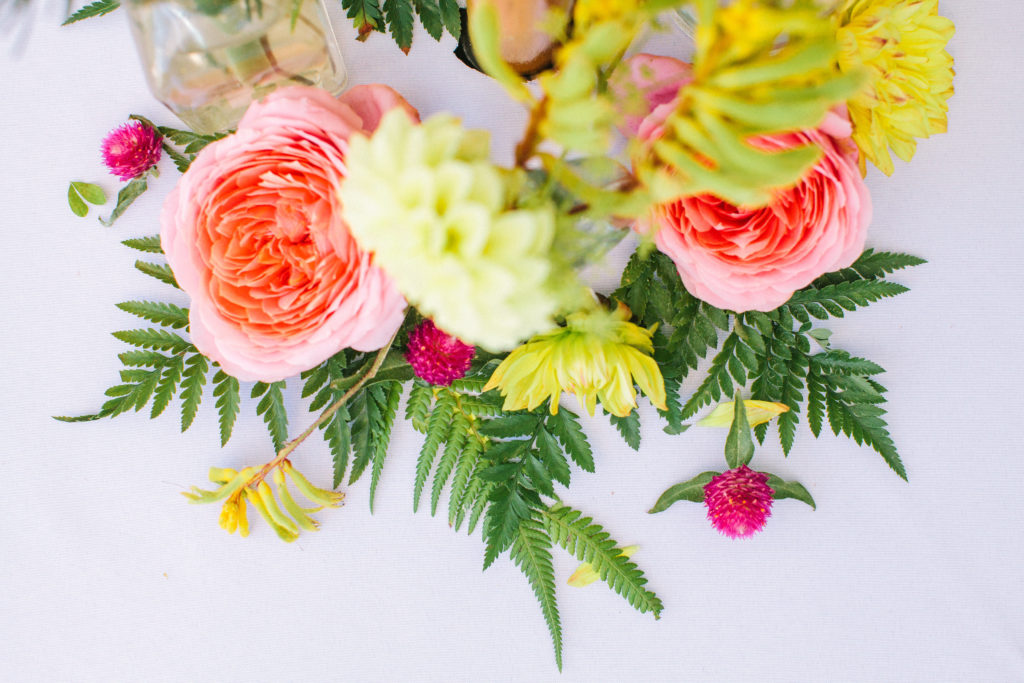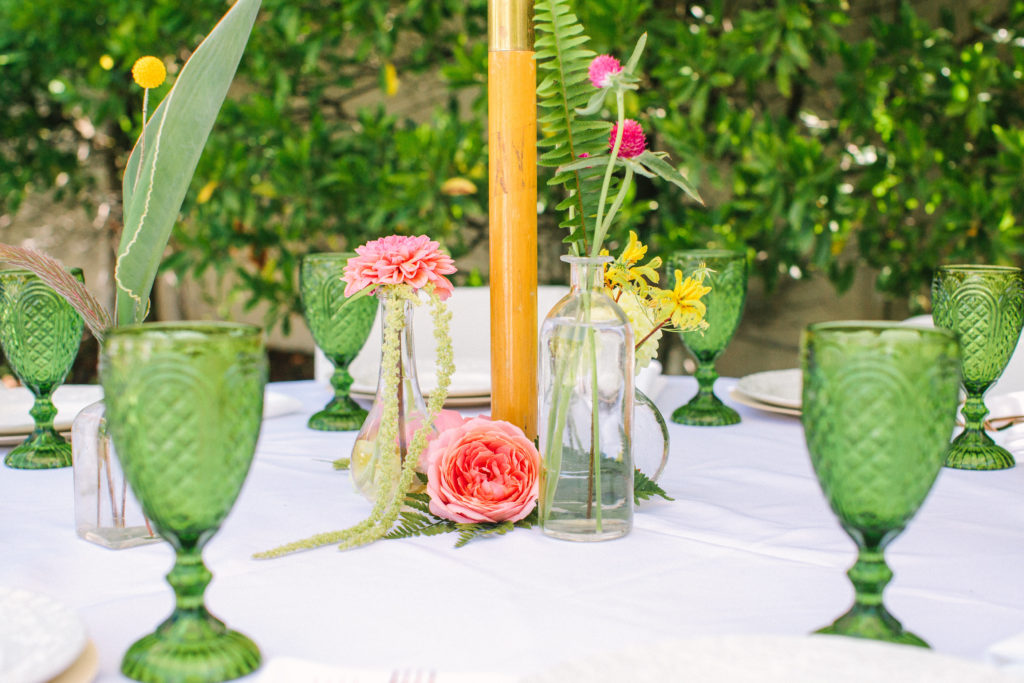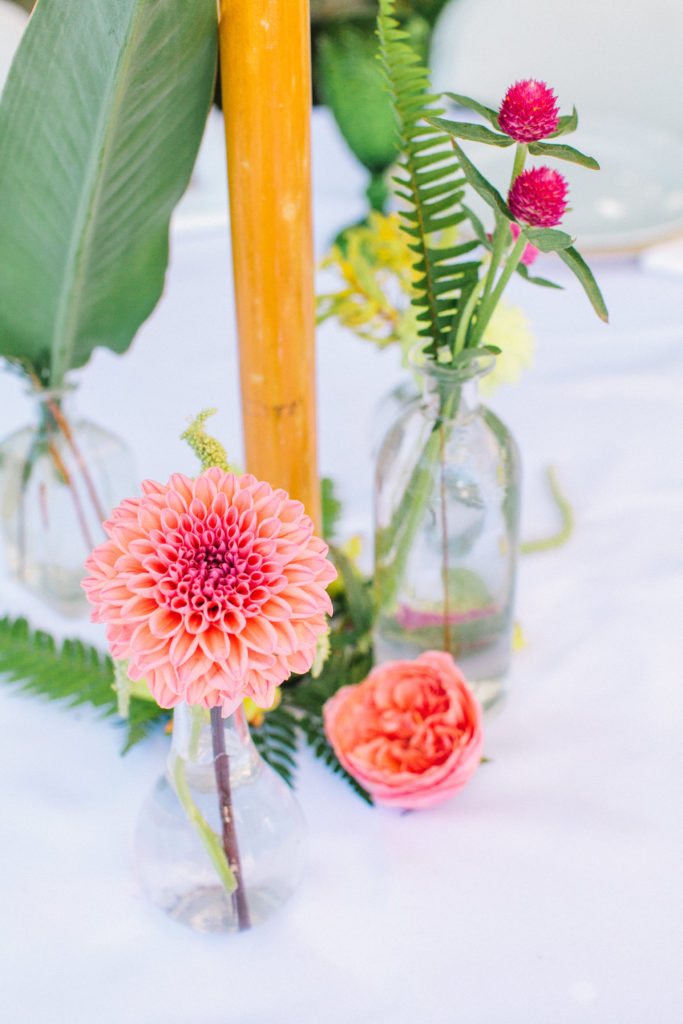 All these ideas you can do yourself too! Ali used various clear bottles at each table and used tropical flowers, blush and coral hues of garden roses, and greenery. We used round tables which were a nice change of the usual rectangle tables you see a lot.
Another budget-friendly aspect was the signage. I used acrylic signs and white chalk marker, this way you can re-use the signs again.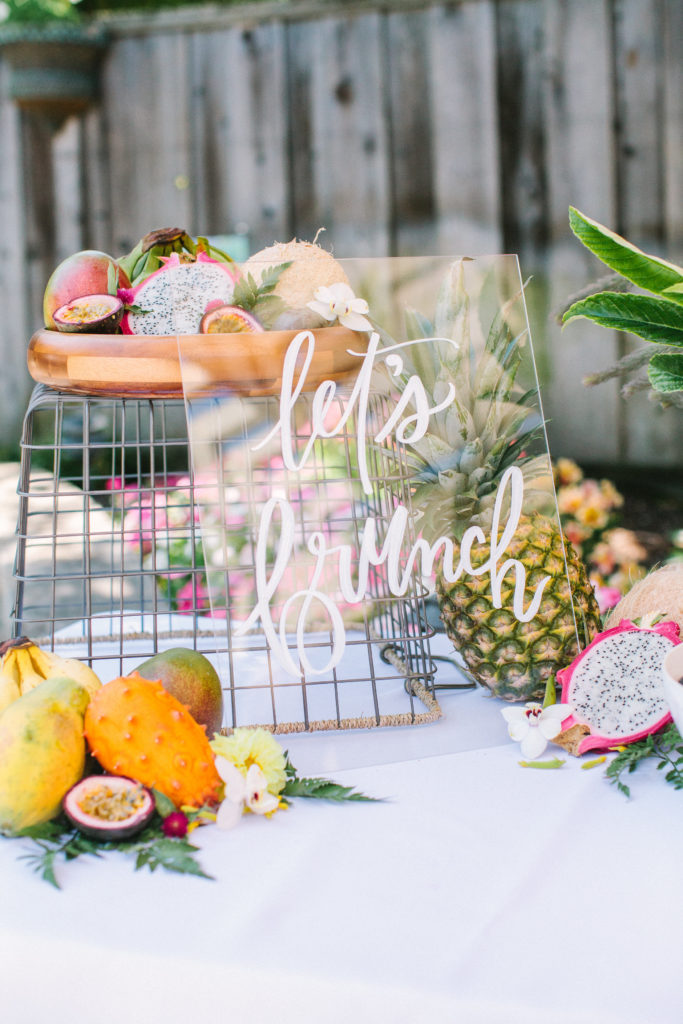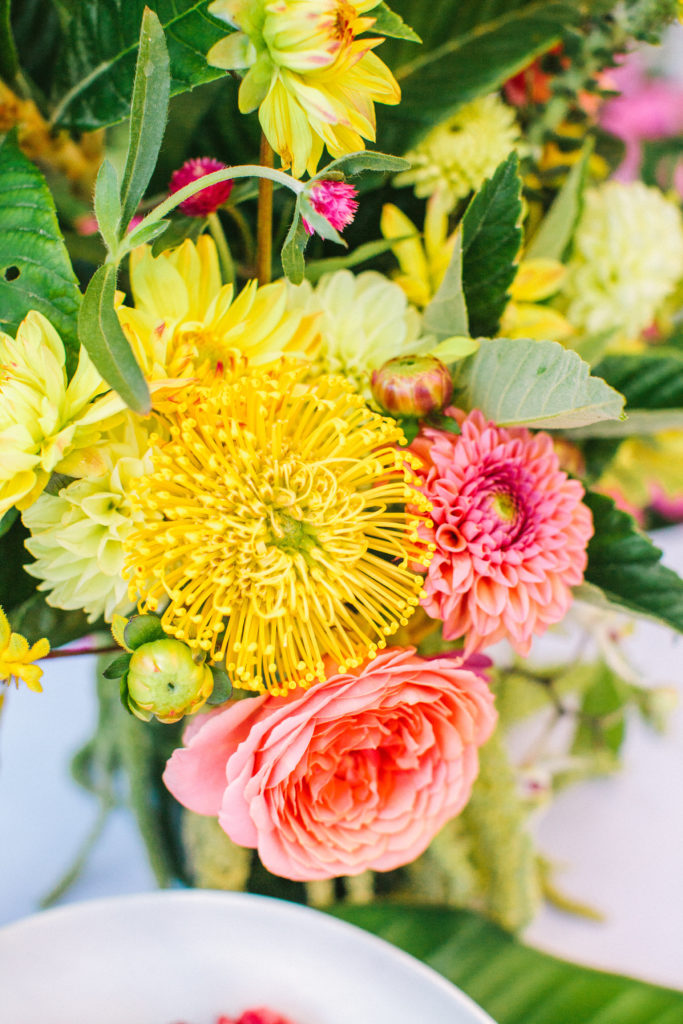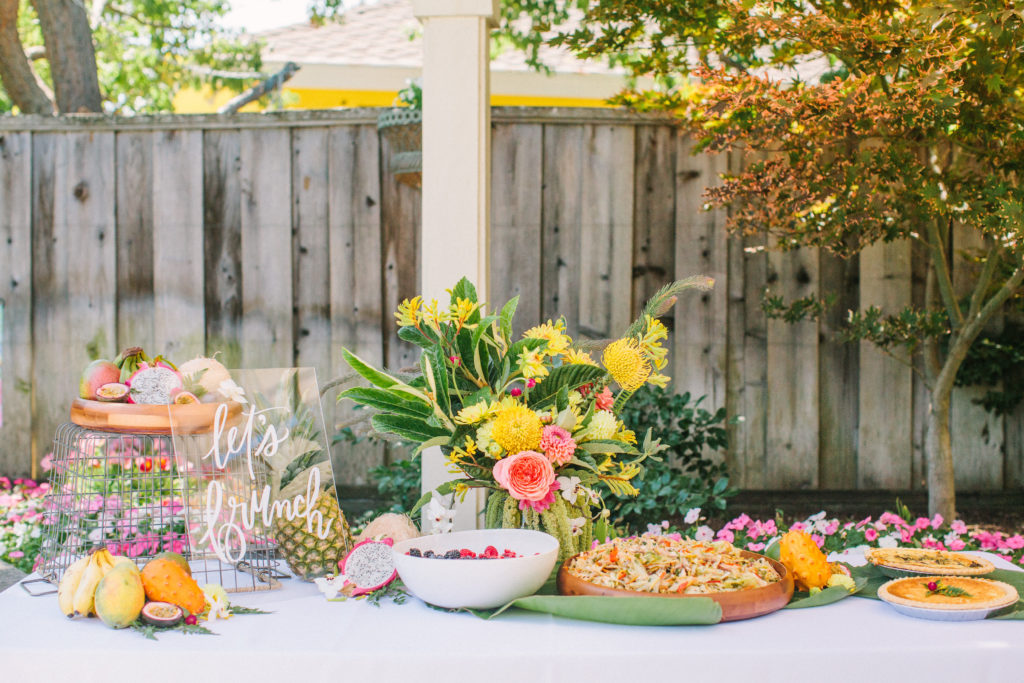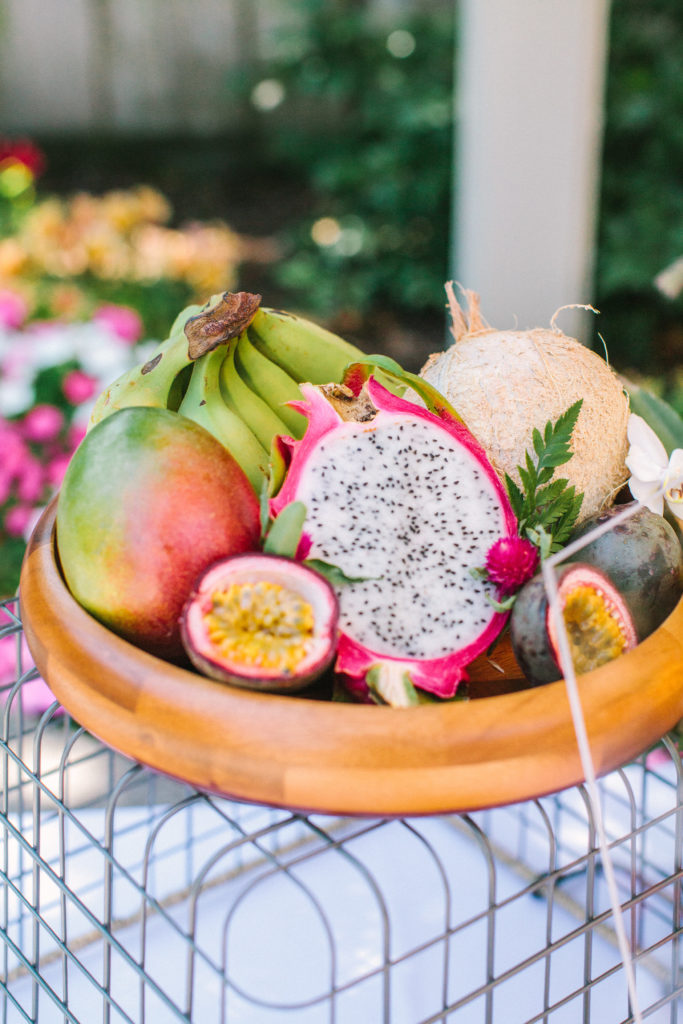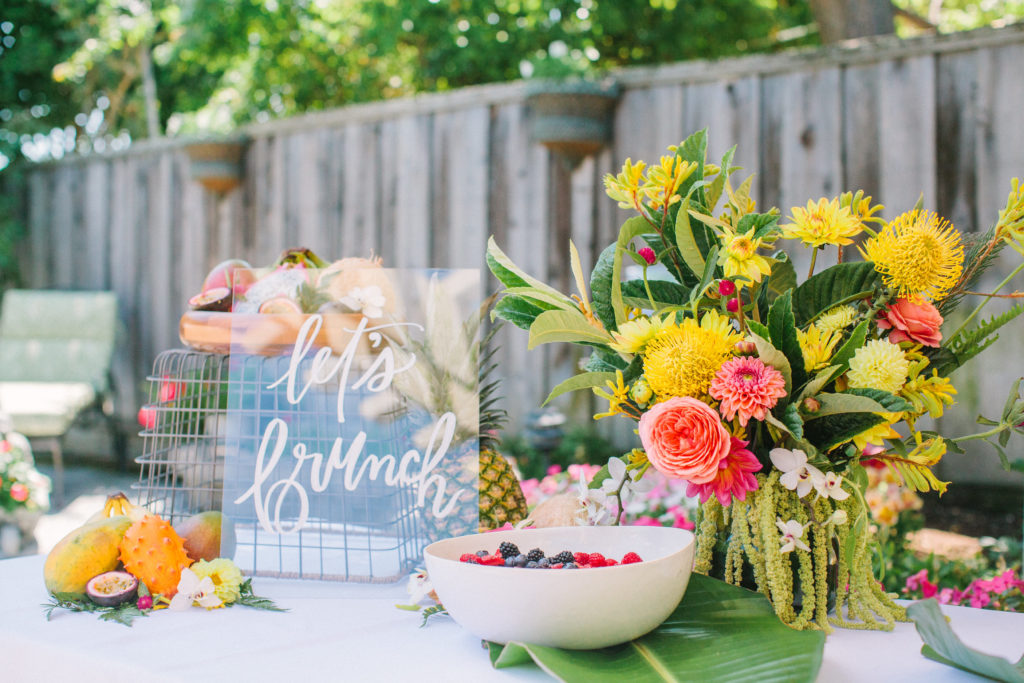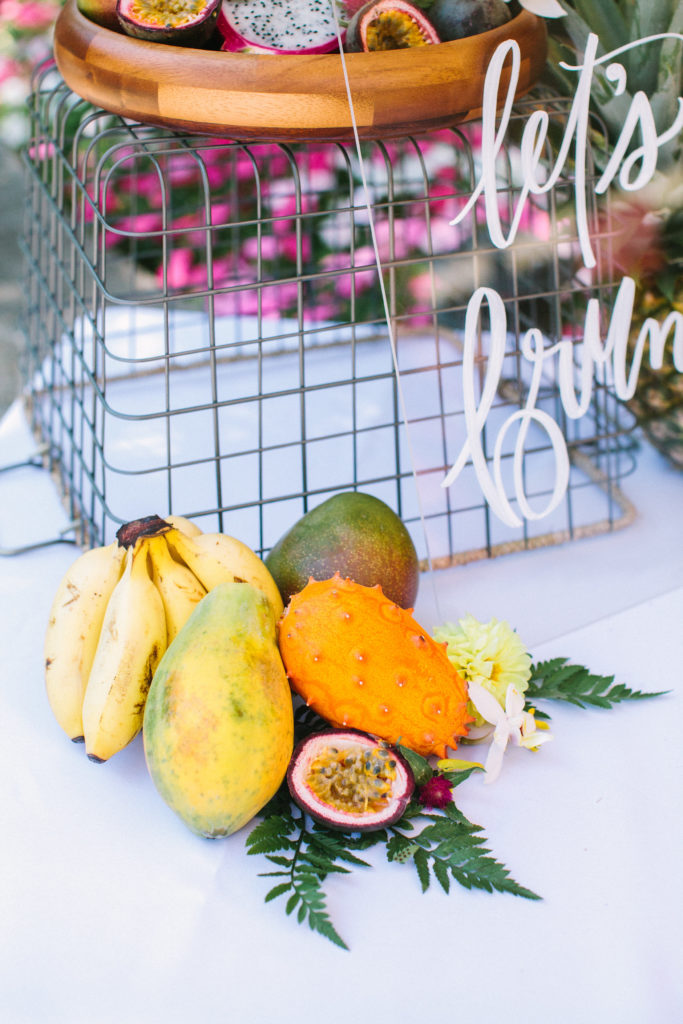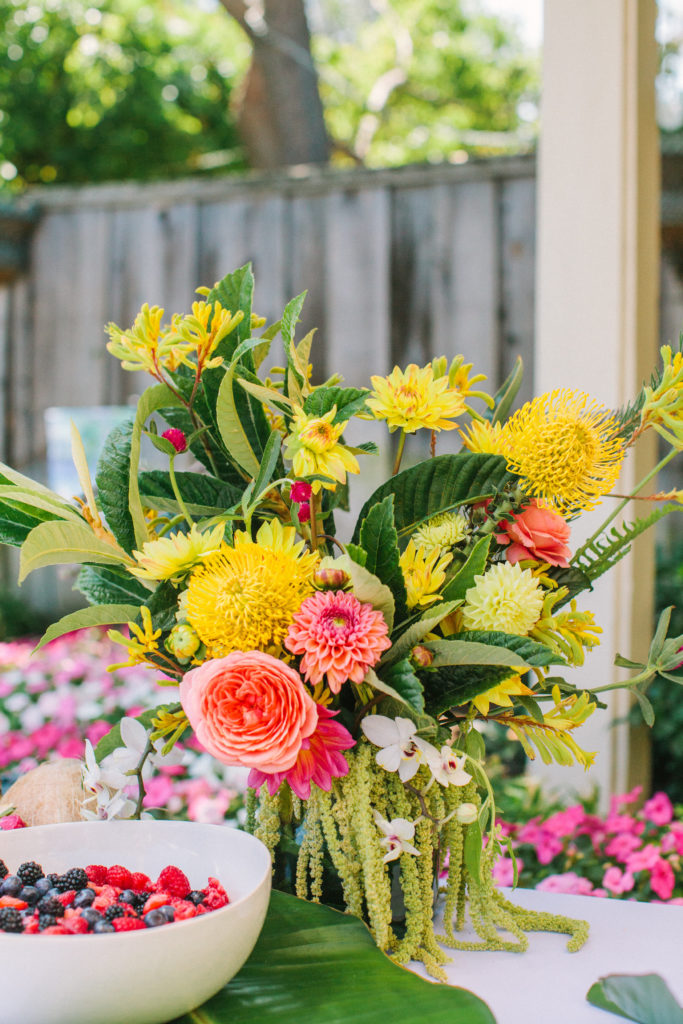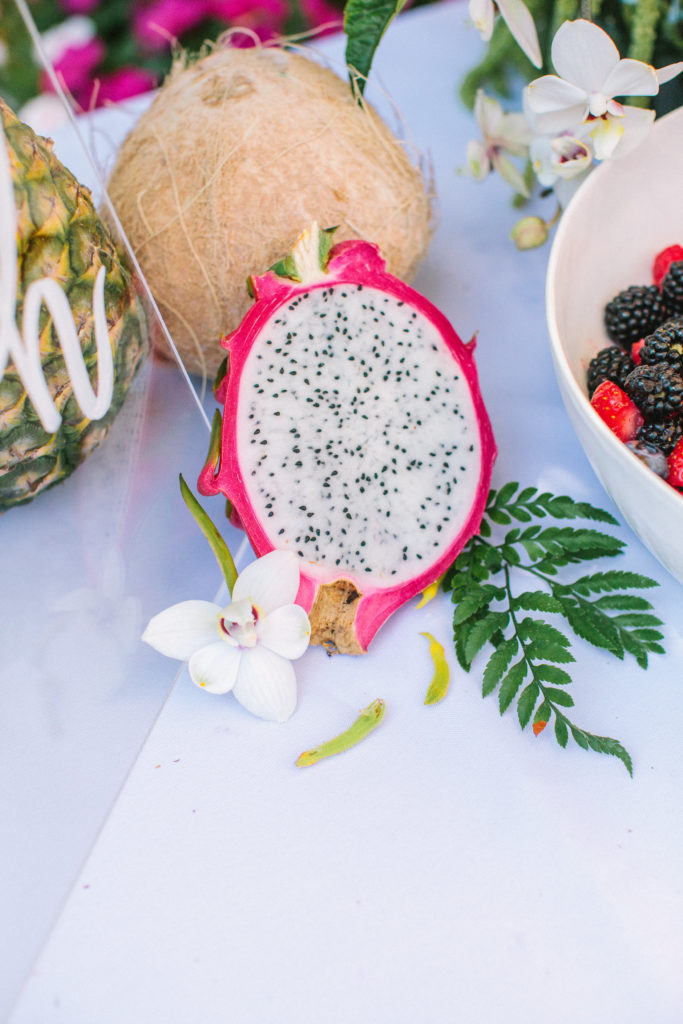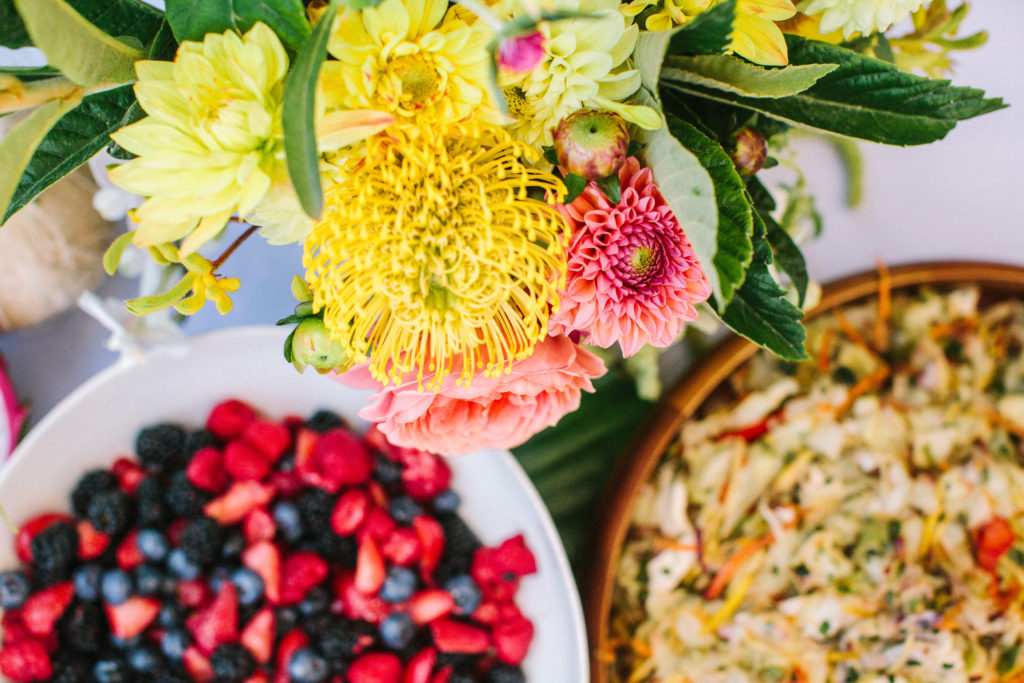 Now food tables need some love too. Tropical fruit and flowers in wooden bowls were added to the food and dessert table to give the tables an organic tropical vibe. I just love this look!
Now for the yummy part… Dessert!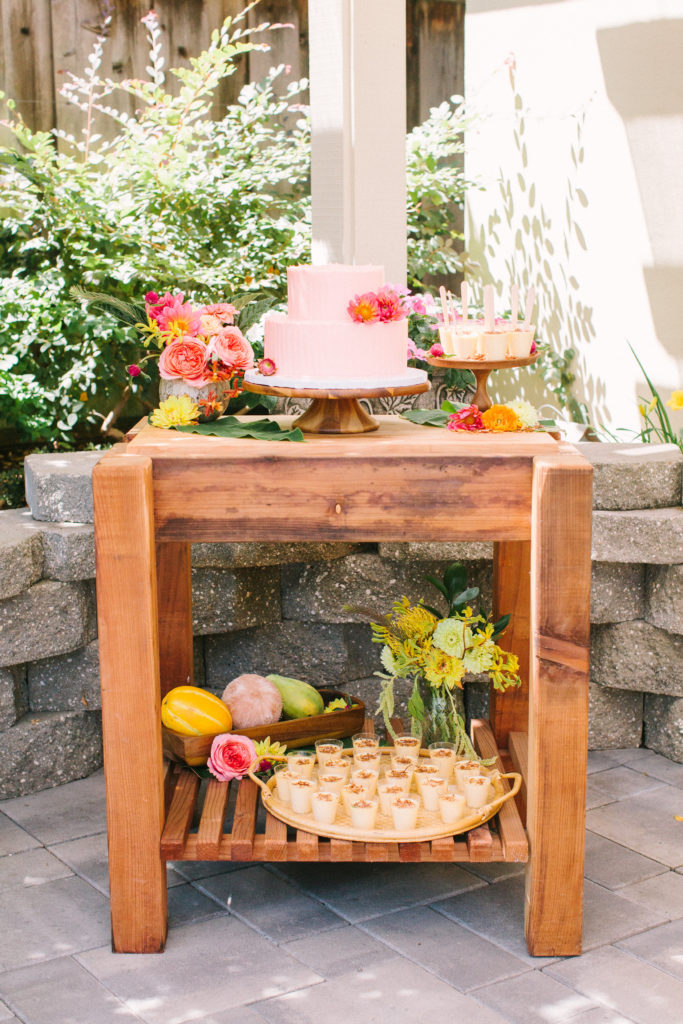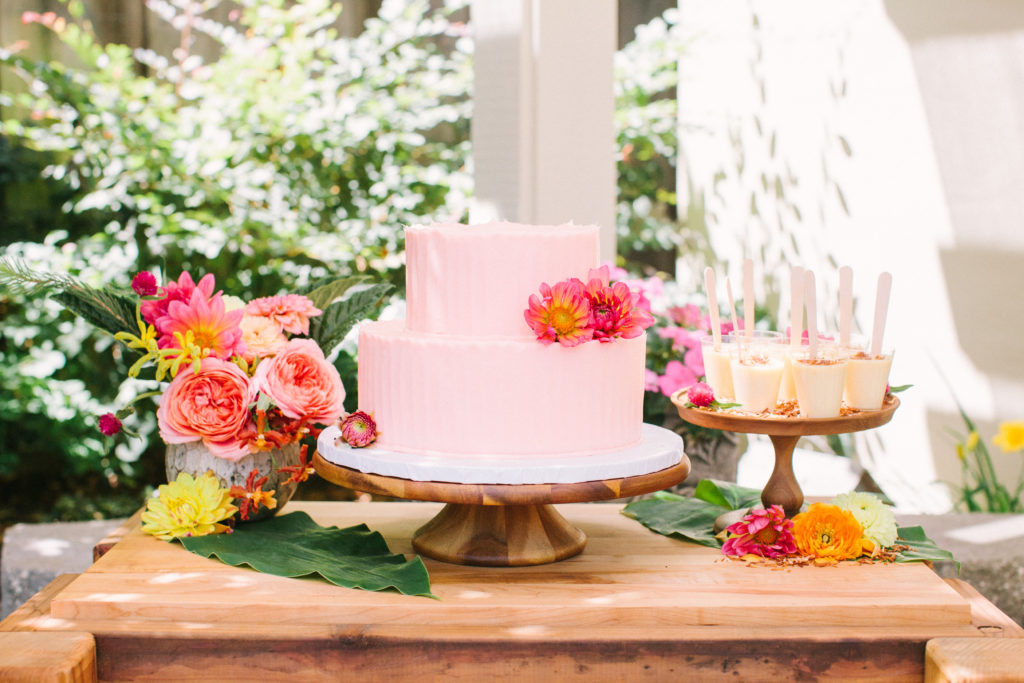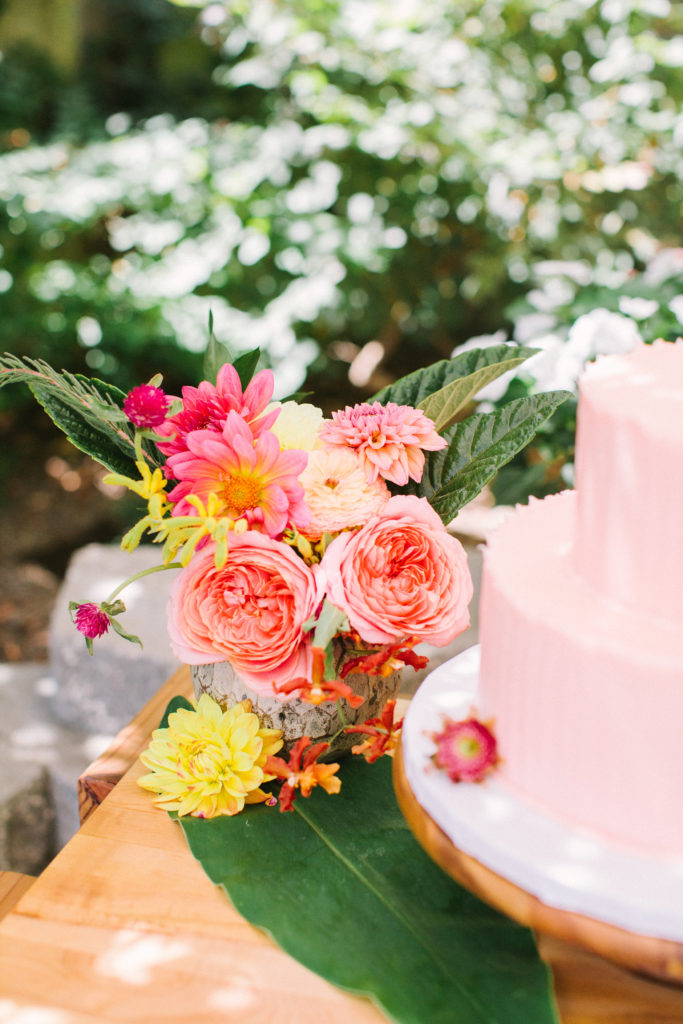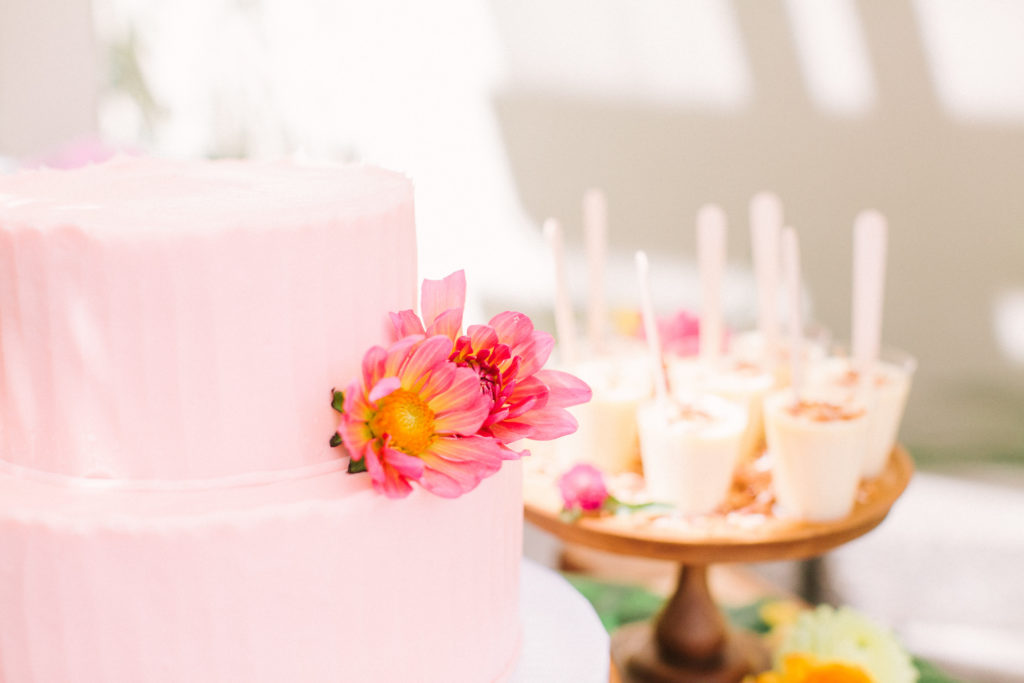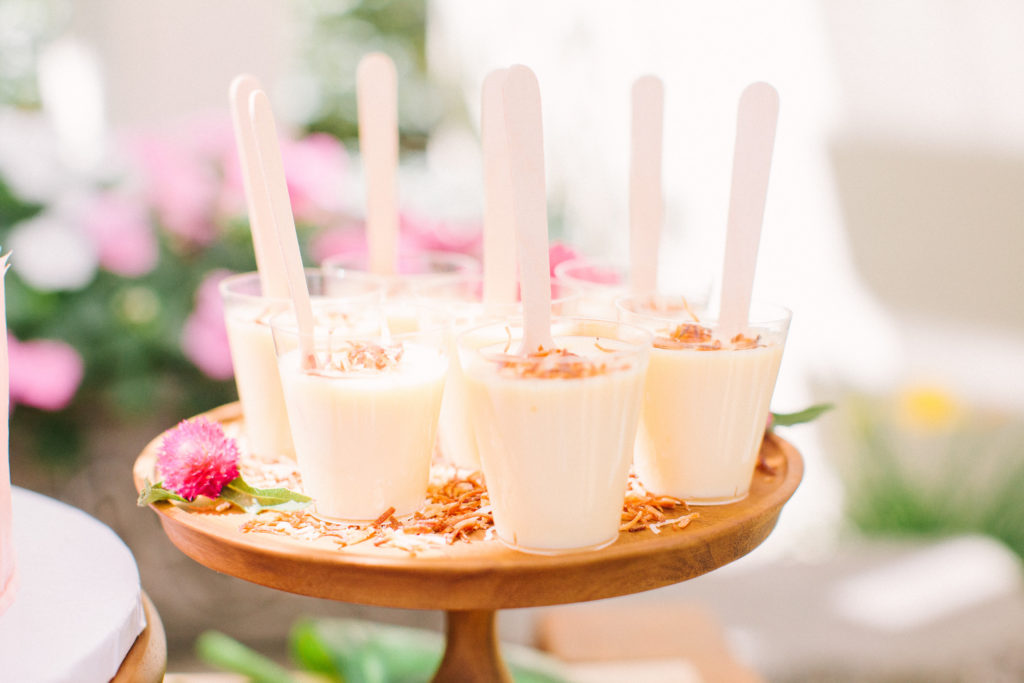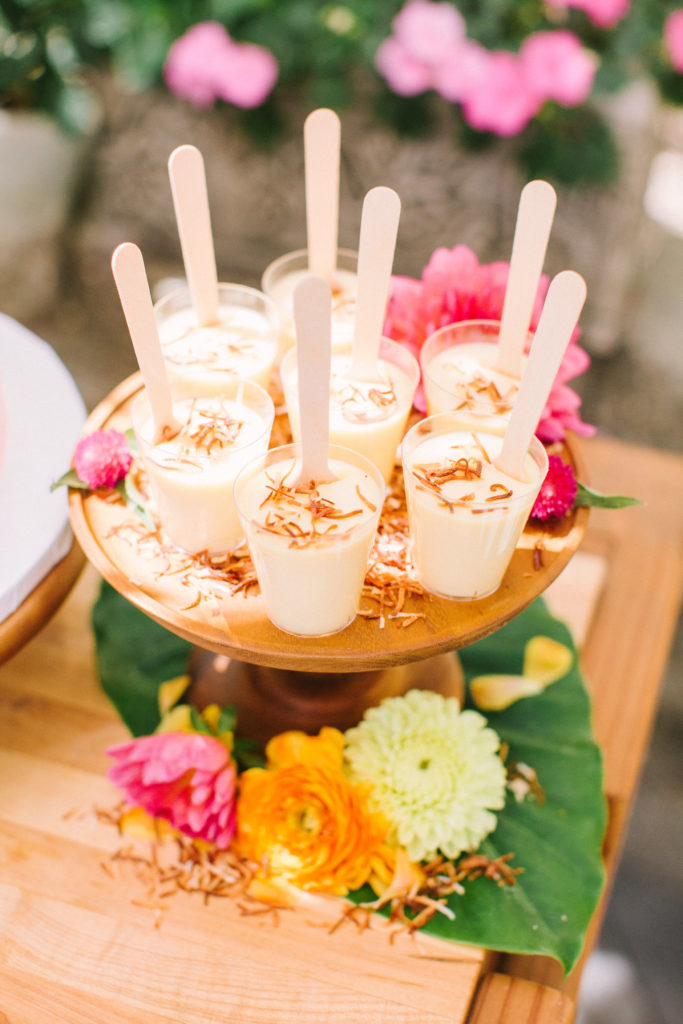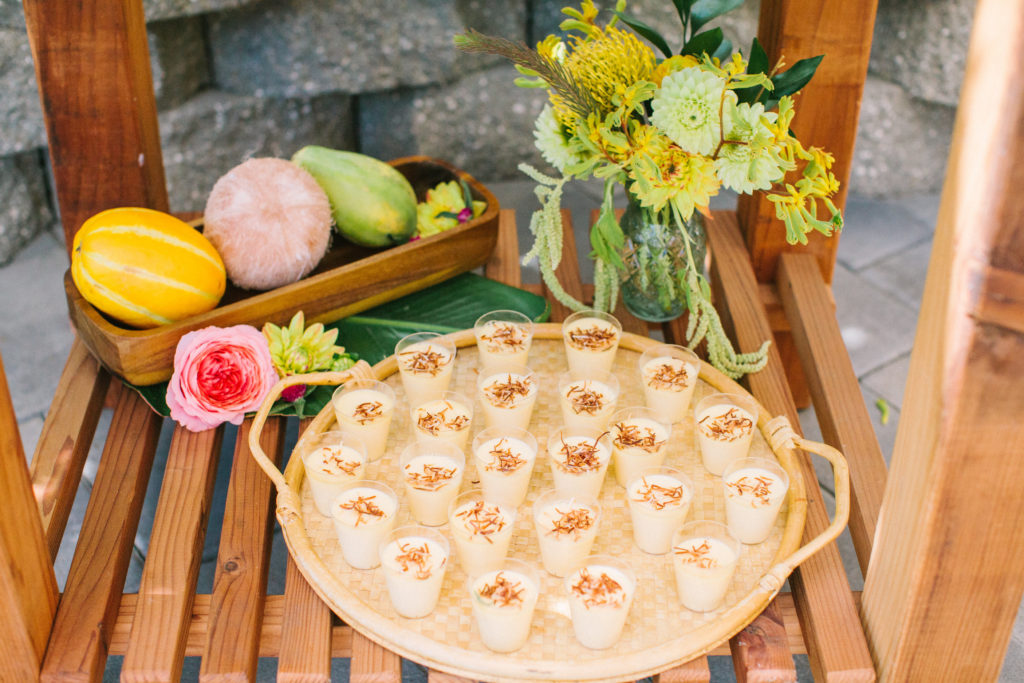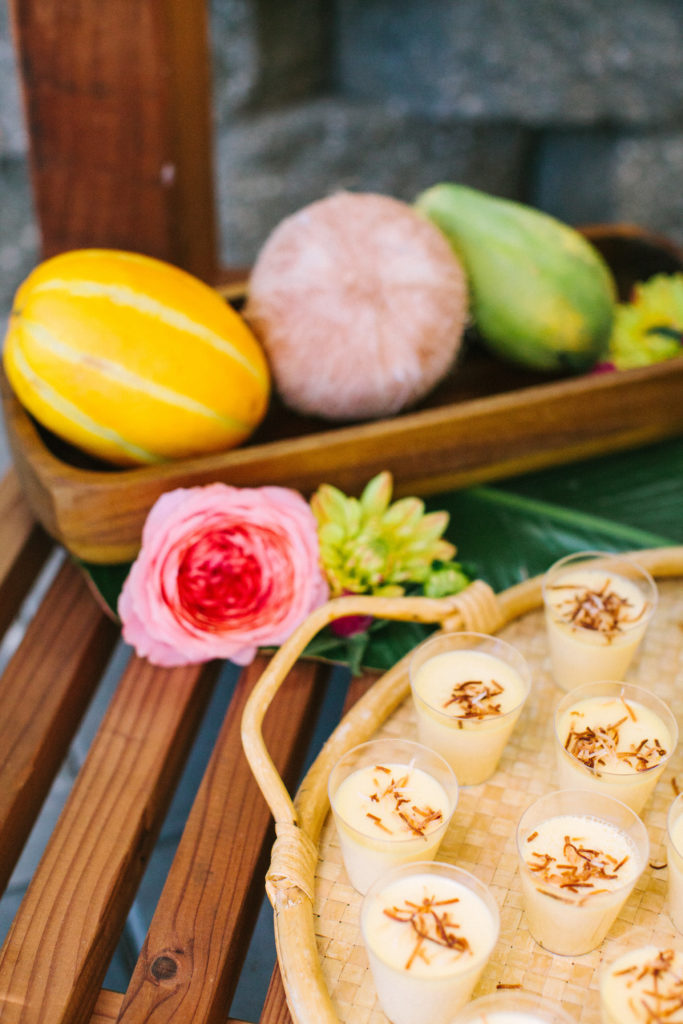 Hilary from The Sugar Studio did a passion fruit cream that was out of this world! Toasted coconut on top was the cherry on top! No party is complete without cake either. Our local bakery, Susie Cakes made a pink funfetti cake which is the bride's favorite. I added flowers for a pretty touch.
Don't forget, a mimosa bar is a must for a brunch shower. My dad built the bar, and he did such an impressive job! A fern garland was added to the bar to add some tropical detail.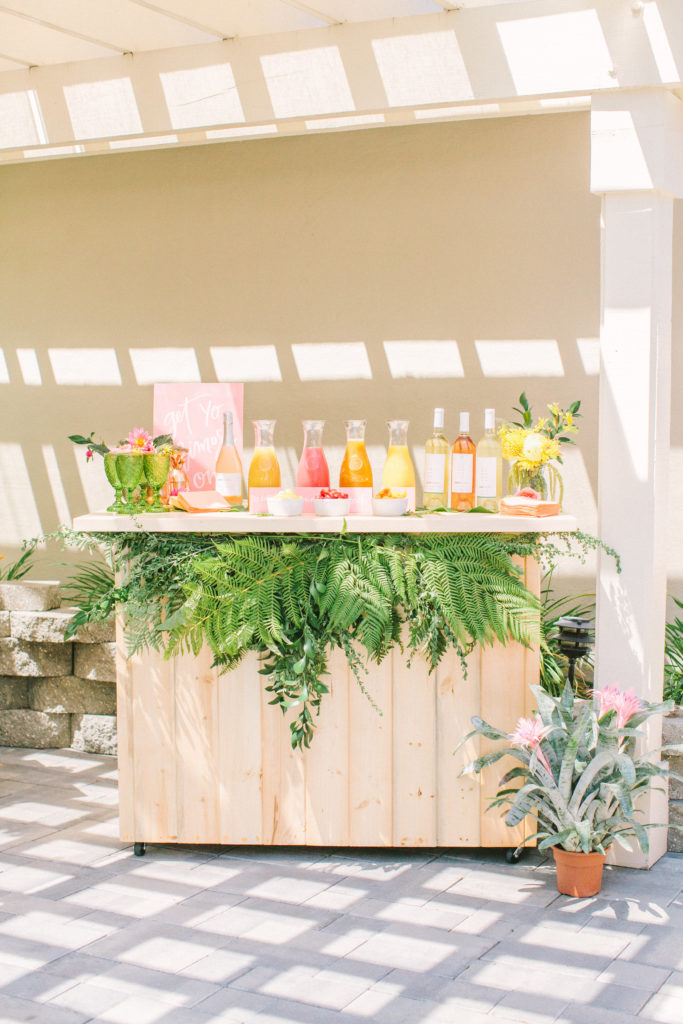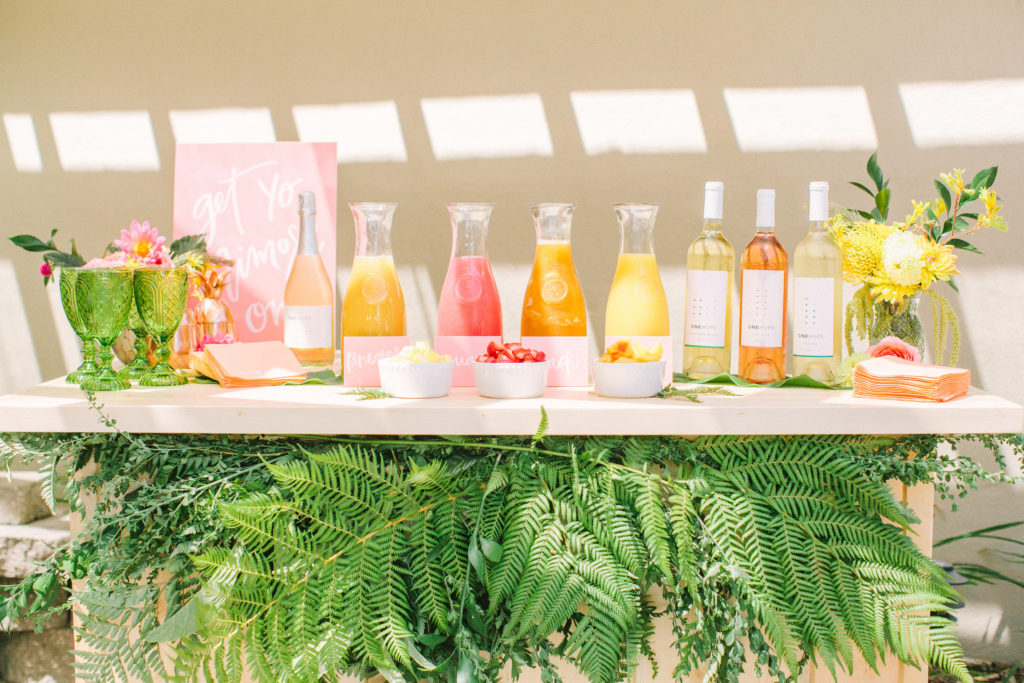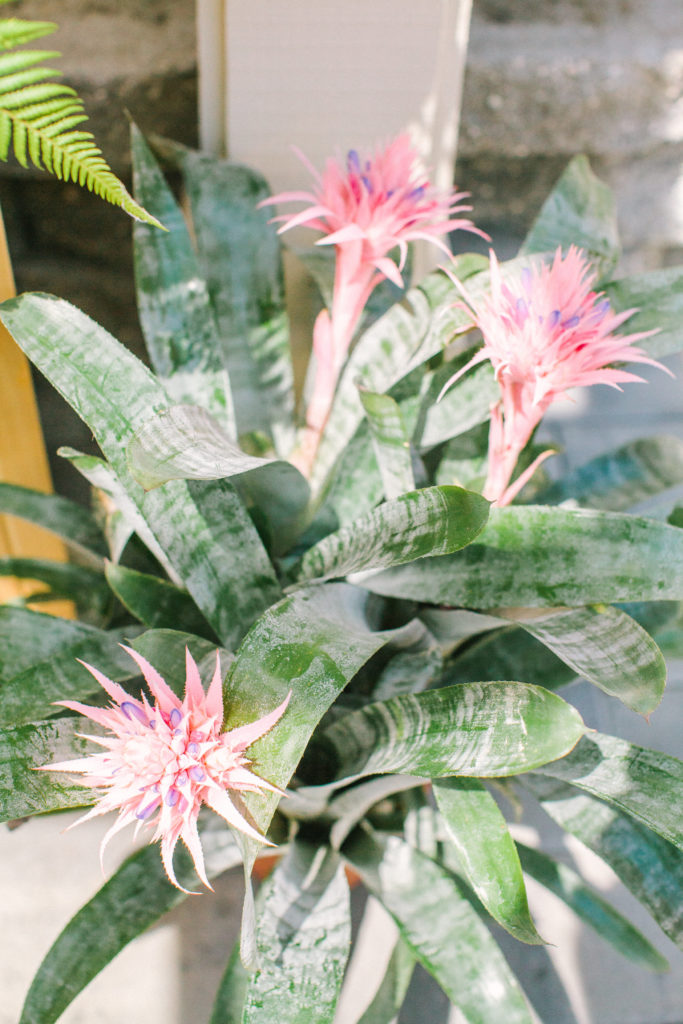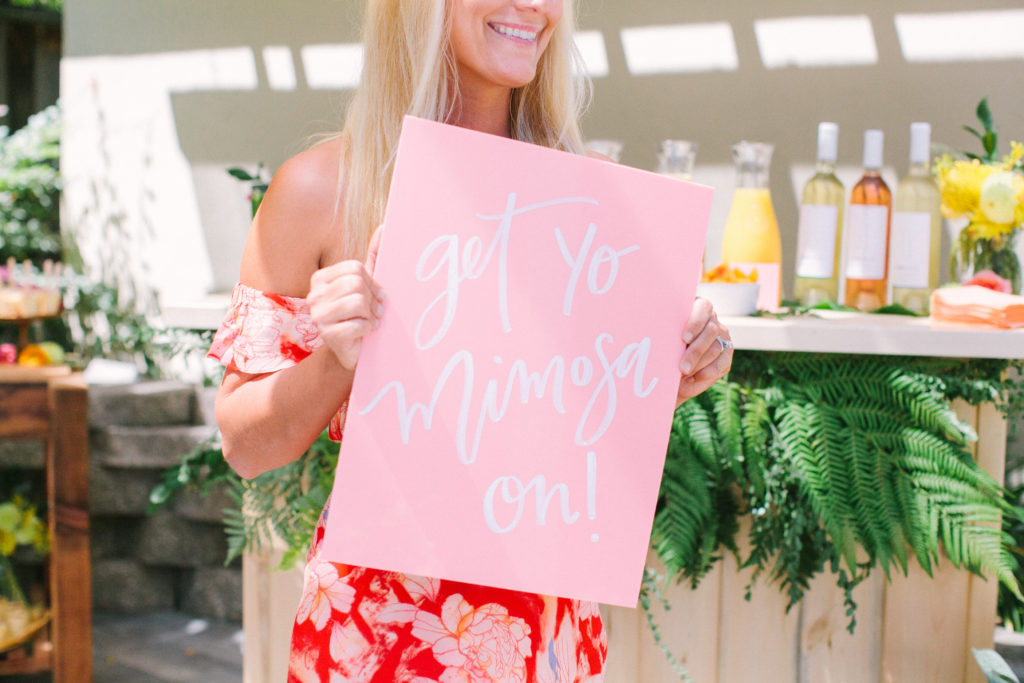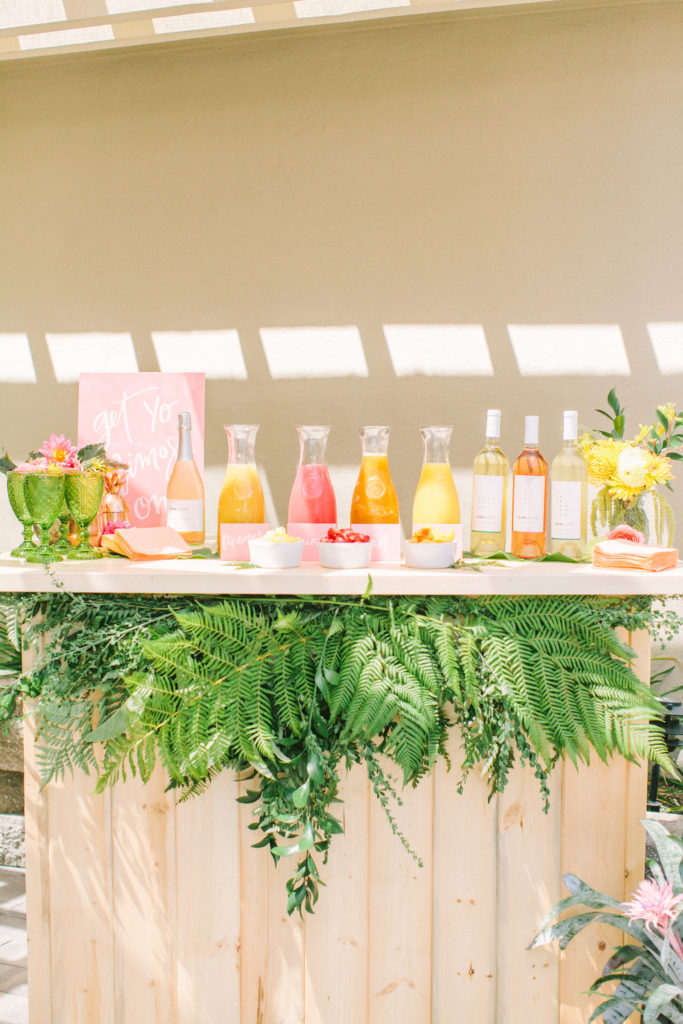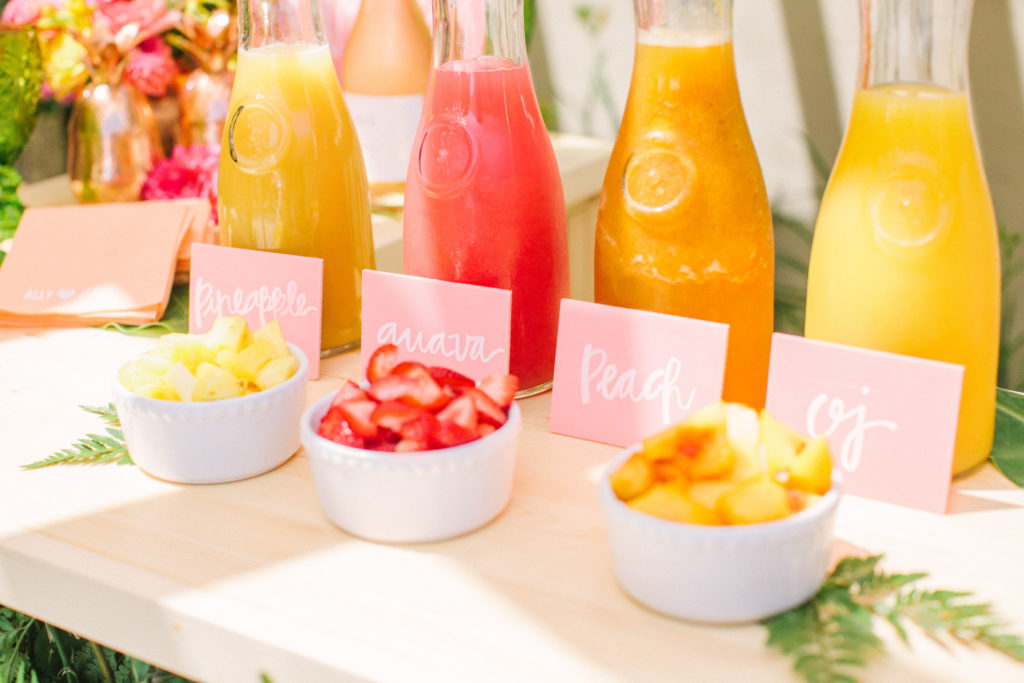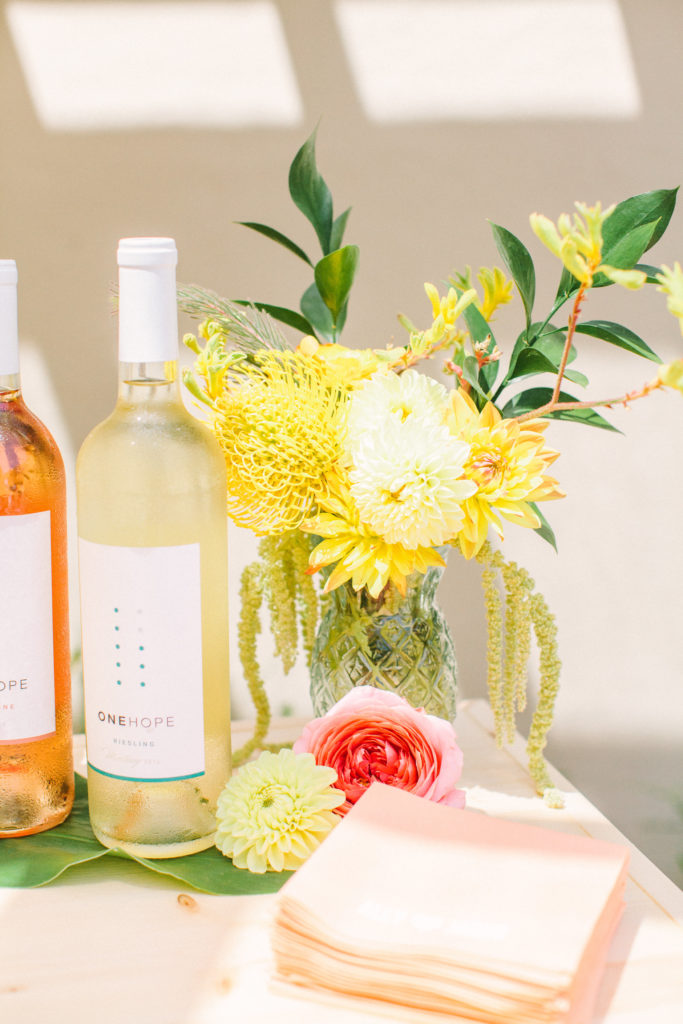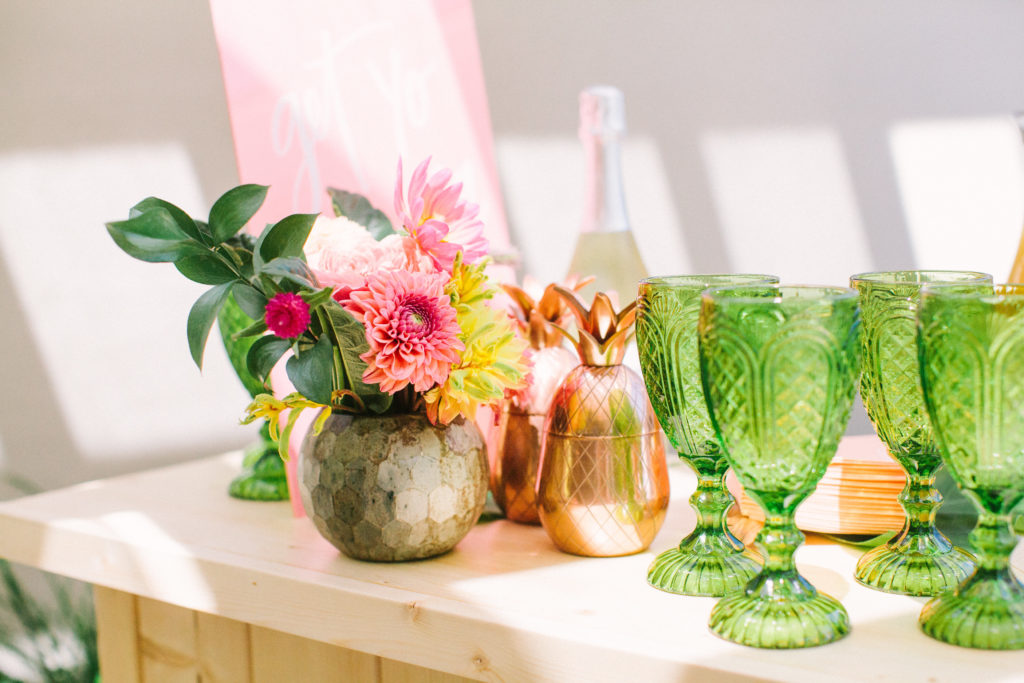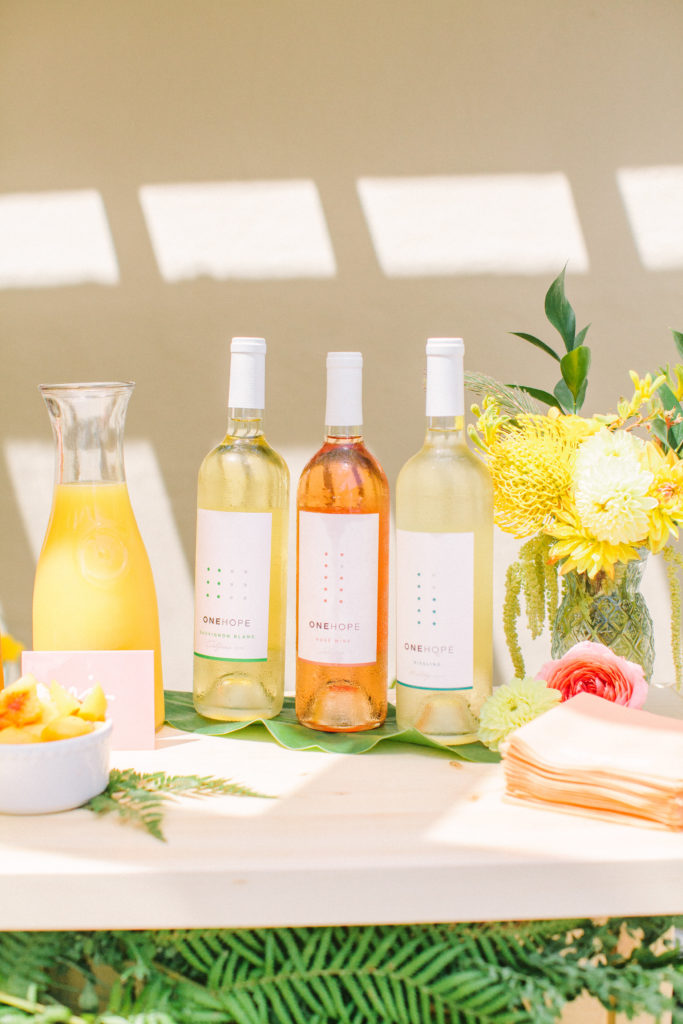 No mimosa bar is complete without our favorite champs from One Hope Wine.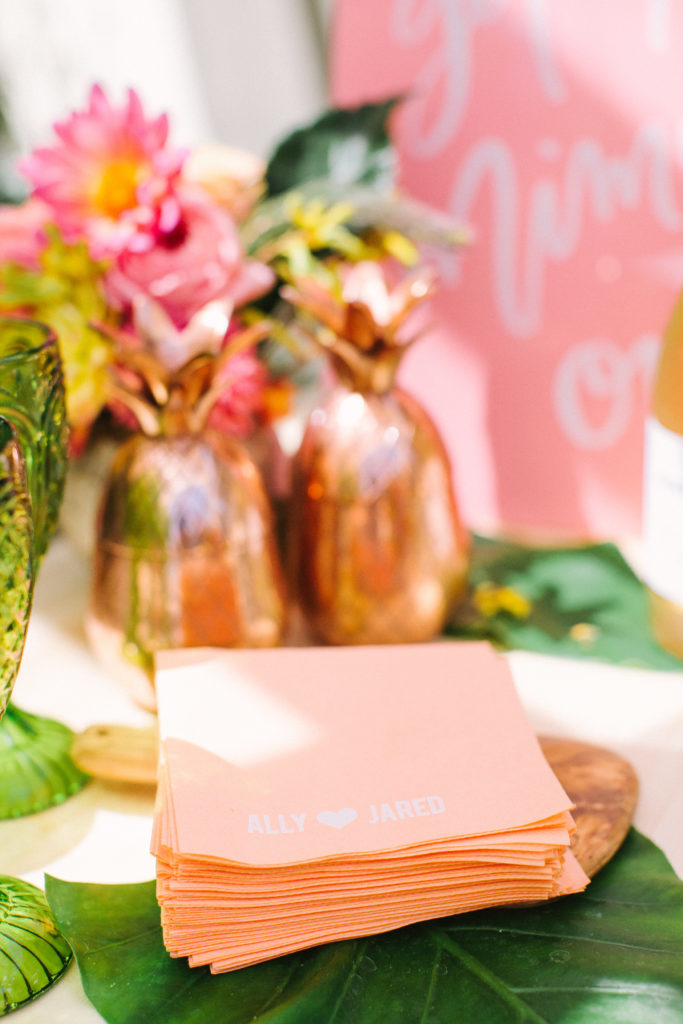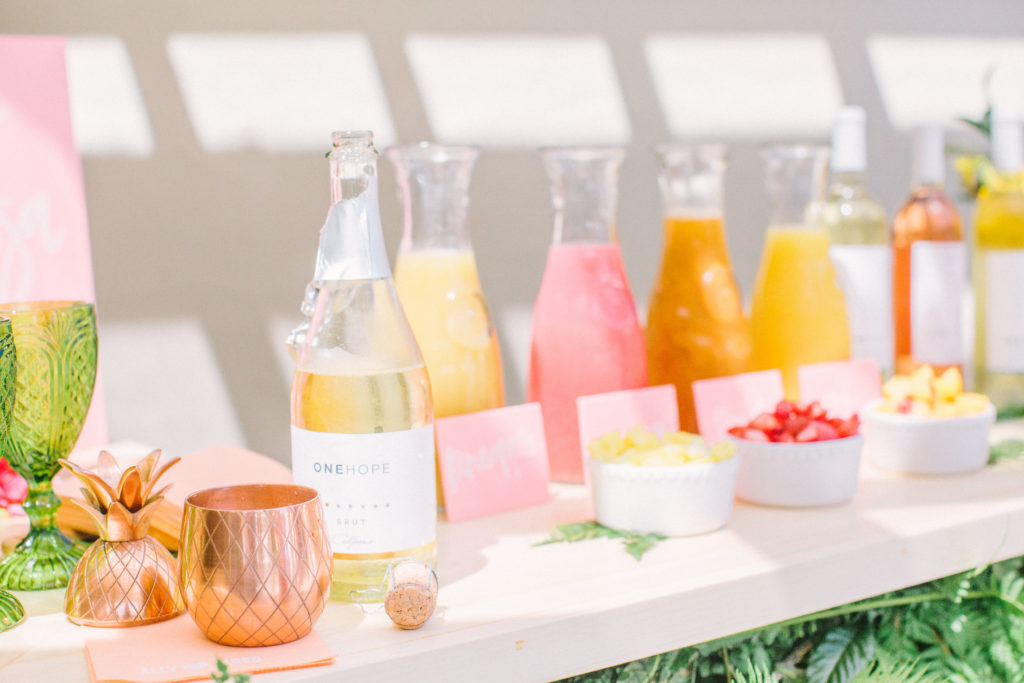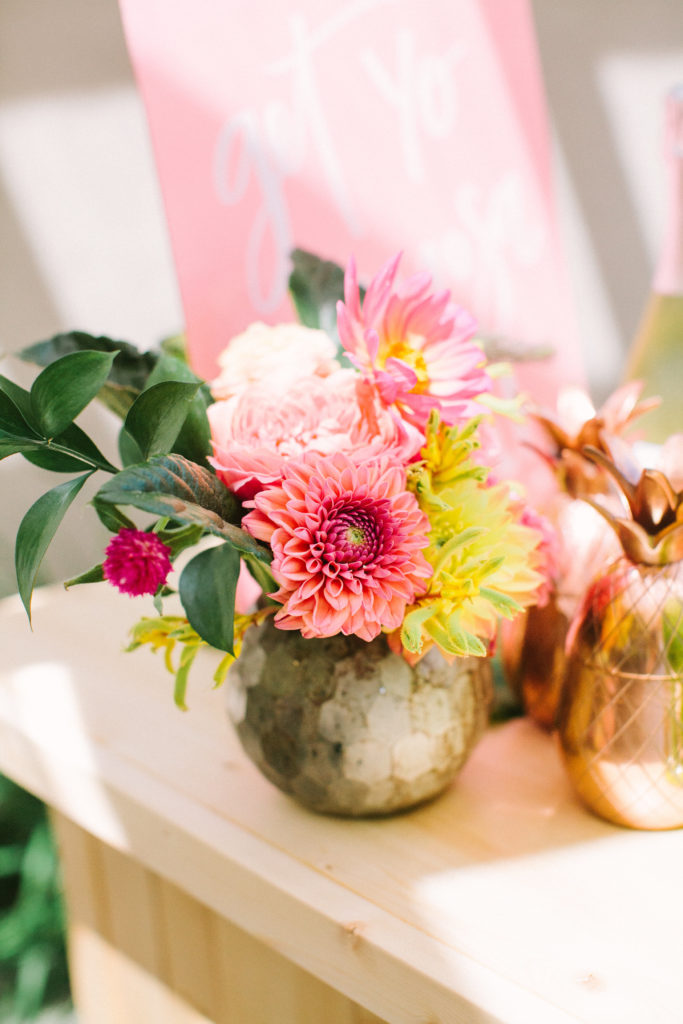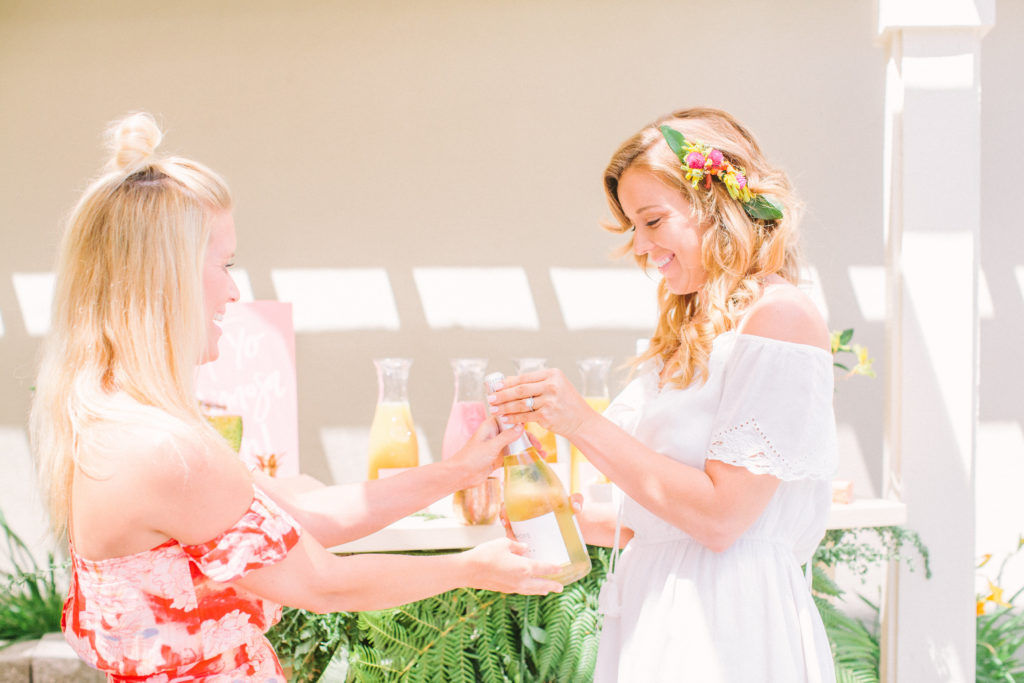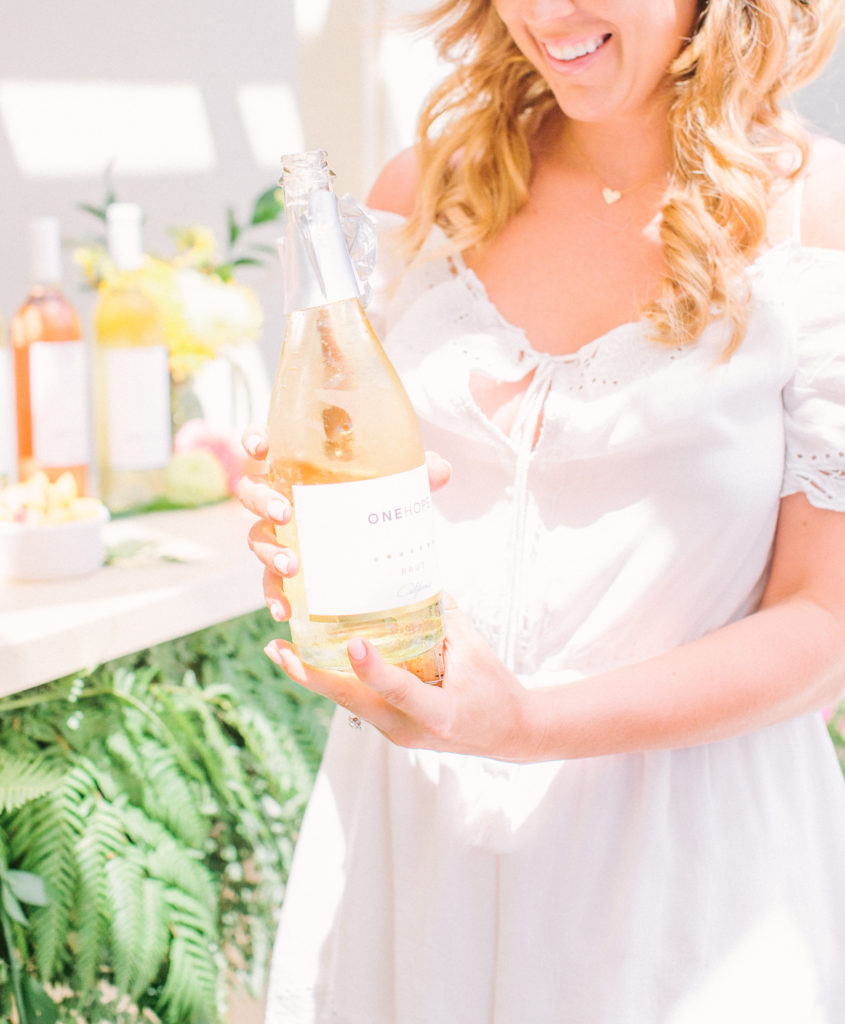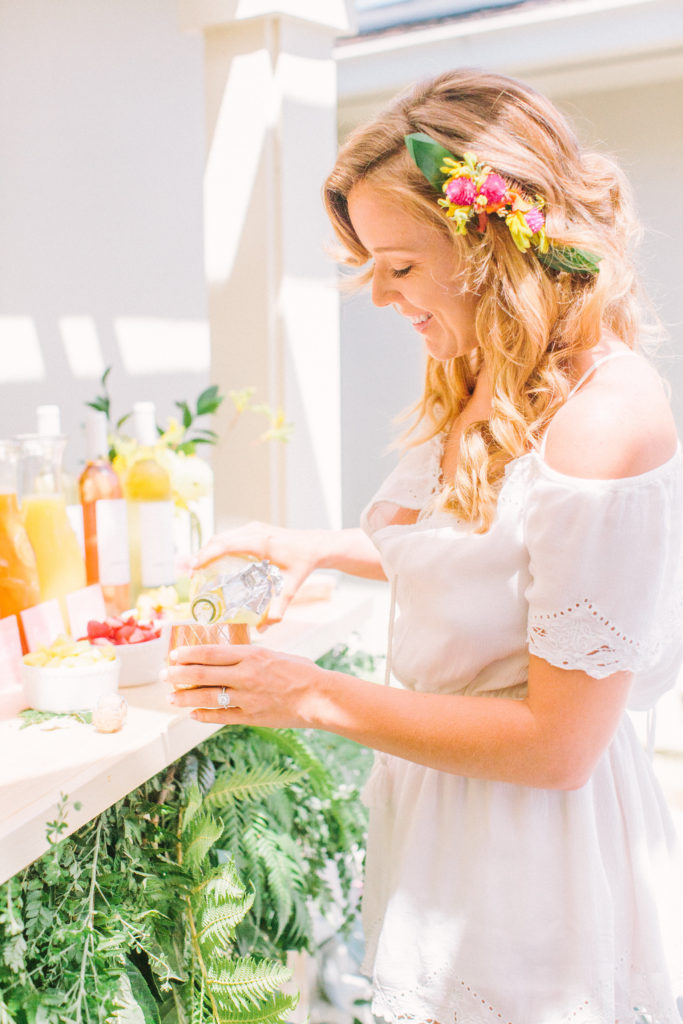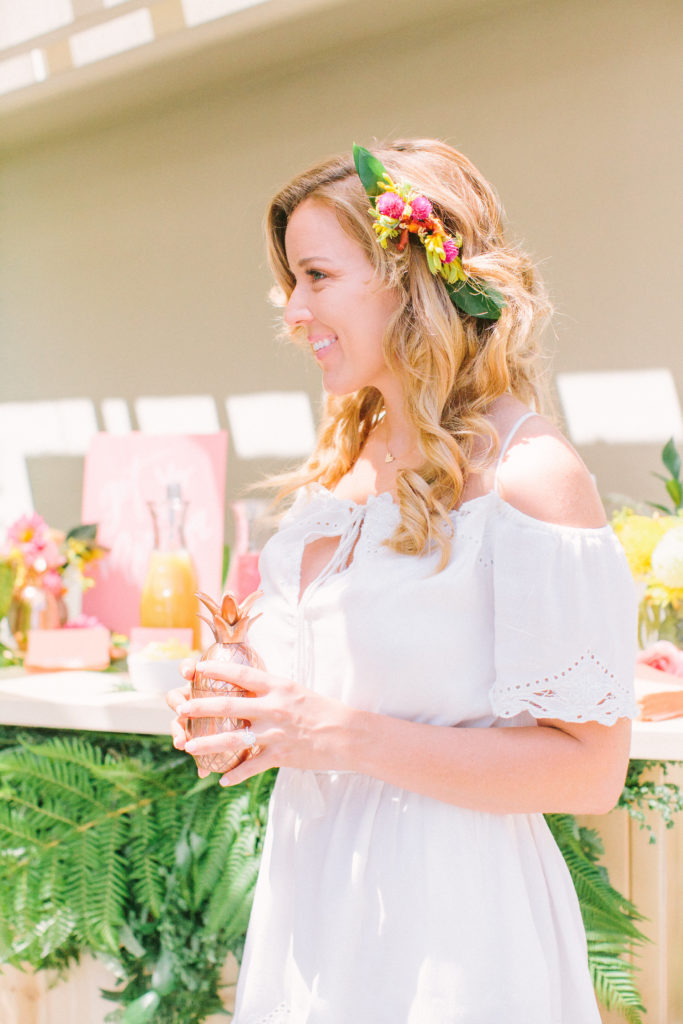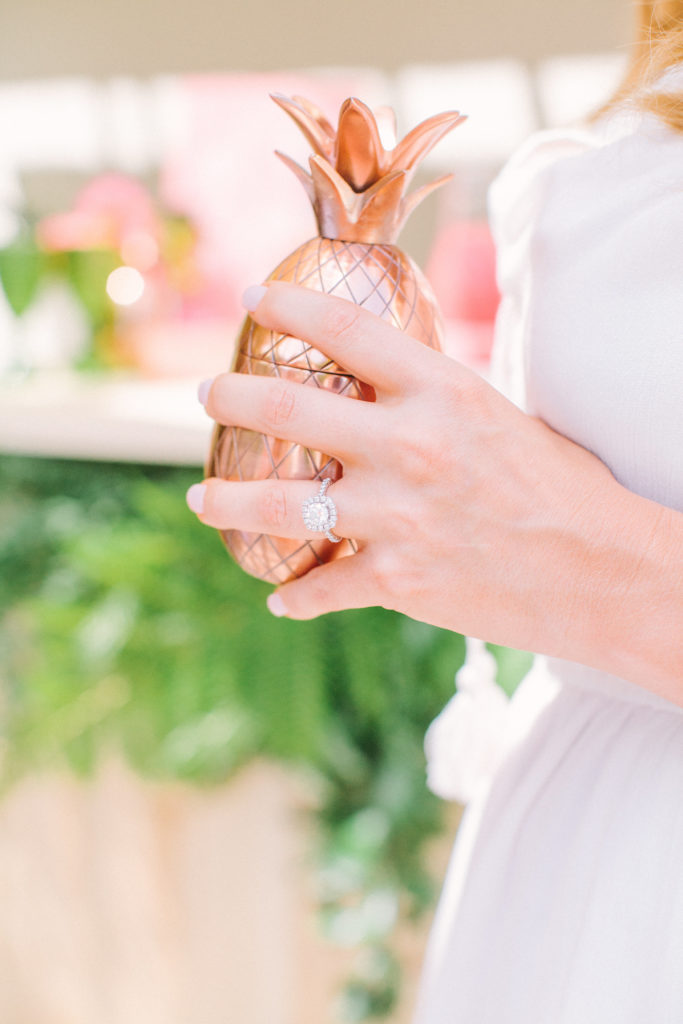 Rose gold pineapple tumbler from Ban.do was perfect for this tropical party.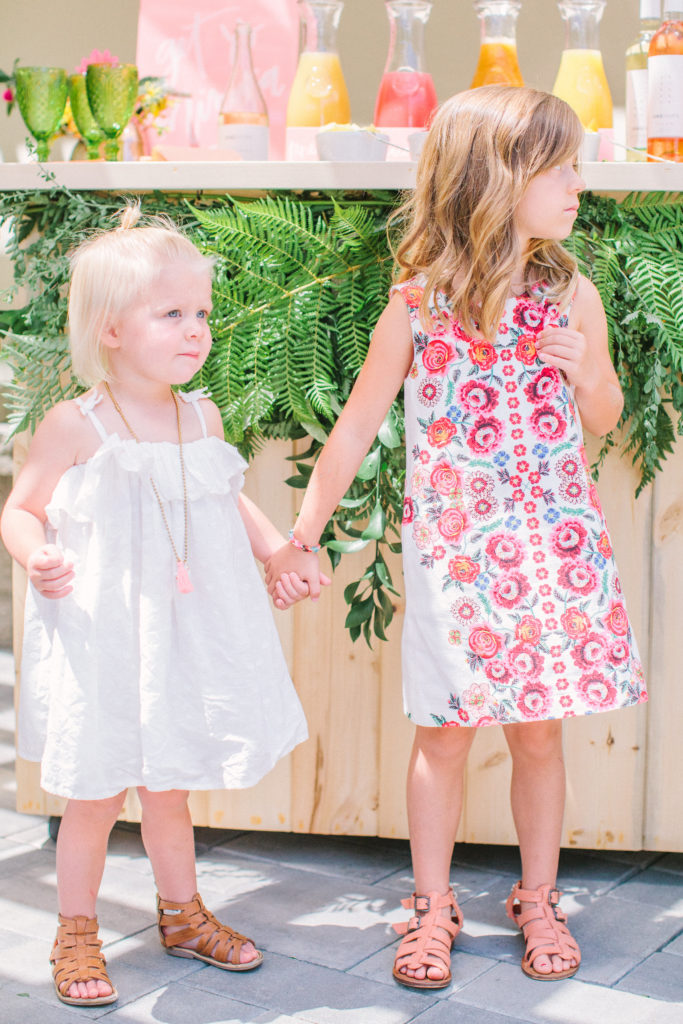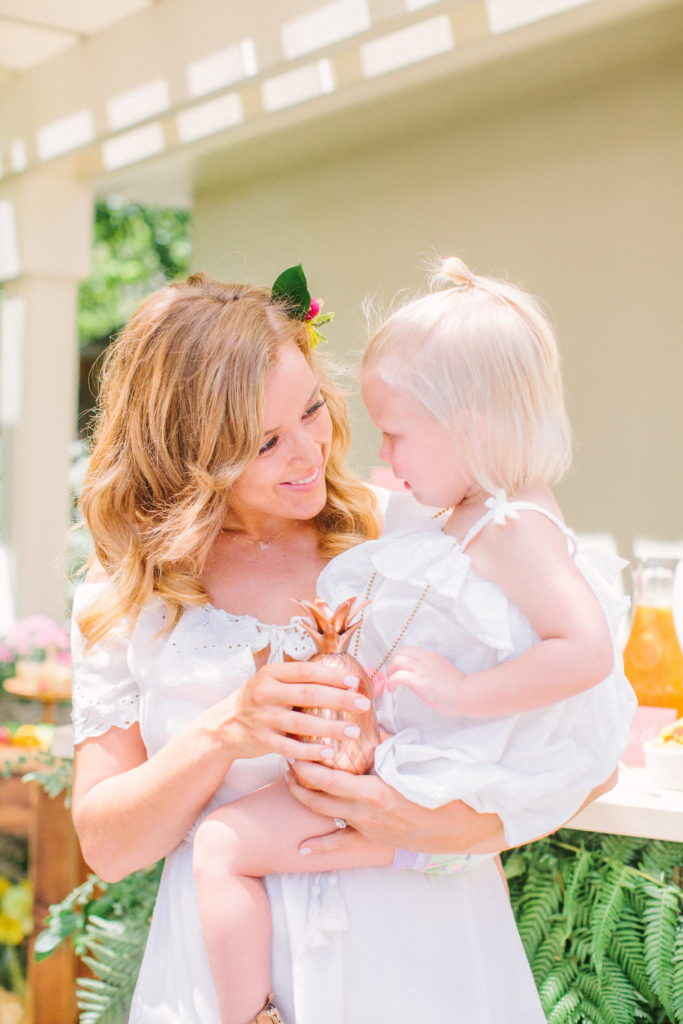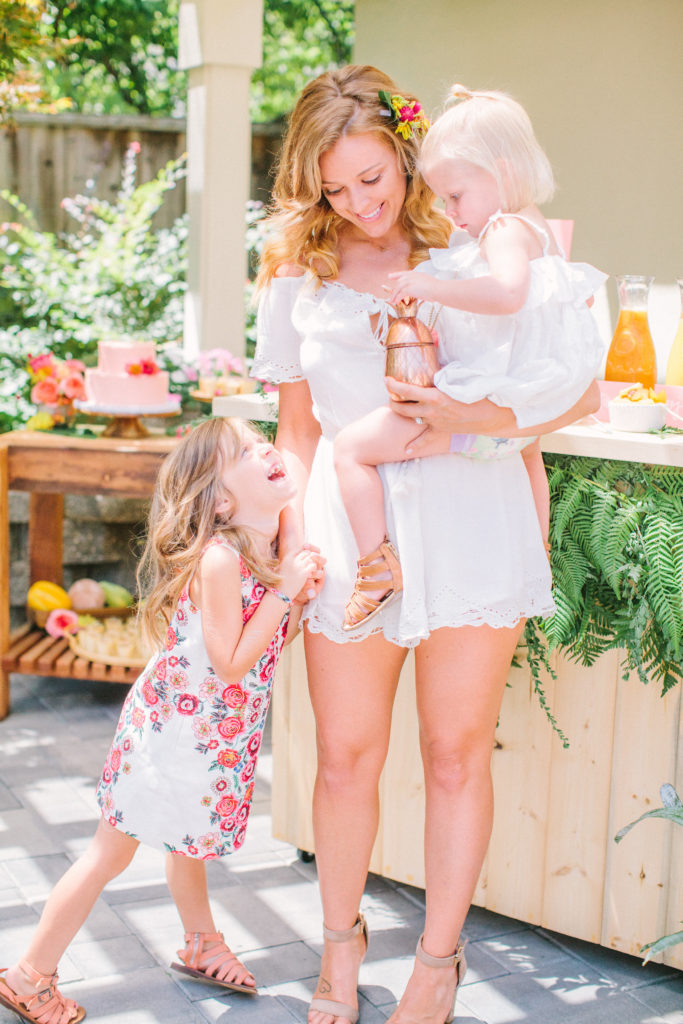 A special appearance from the cutest little flower girls!
It was such a special day for my sister and our family, and we can't wait for the big day!
Vendors
xx
Abby