Can you believe next week it is officially Fall?!  Well believe it!!  And we have even noticed a slight change in the weather here and there, the mornings are a little bit more chilly and we are definitely cuddling a little more with blankets at night.  Well, with each change of season we turn to our friends at PJ Salvage for new Fall pajamas, and this season they definitely didn't disappoint!!  For the Fall 2016 season they focused on a wide range of color palettes, with soft neutrals, mélange grey and taupes, which are complemented by dusty purples and pinks.  All color combos we love and remind us of the California desert…  They also used a blend of textures, from thermal to brushed jersey fabrics, to create the perfect combination of cozy and classy.  That is perfect for us California girls, let's face it, we sometimes don't get a Fall so it's nice to be able to have a variation of fabrics that we can either keep cool in or cuddle up by a cozy fire if needed!  Now let's see what each of us chose for our jammies, we know you will love them!!
Photos by Megan Welker & Yasmin Sarai
Here I am in my Fall pajamas, a cute little desert inspired tank and short set!  I like to stay cool and cuddle up with big blankets so this set is perfect for me… Plus the print is so pretty, I love the neutral color palette with the desert scenery, makes me want to jump in my car and drive to Joshua Tree!  This top is also very breastfeeding friendly, which these days, comes in handy!  Haha!  I've been spending most of my time in comfy clothes being home with a newborn and this little set is so soft and cozy, it's been pretty ideal!!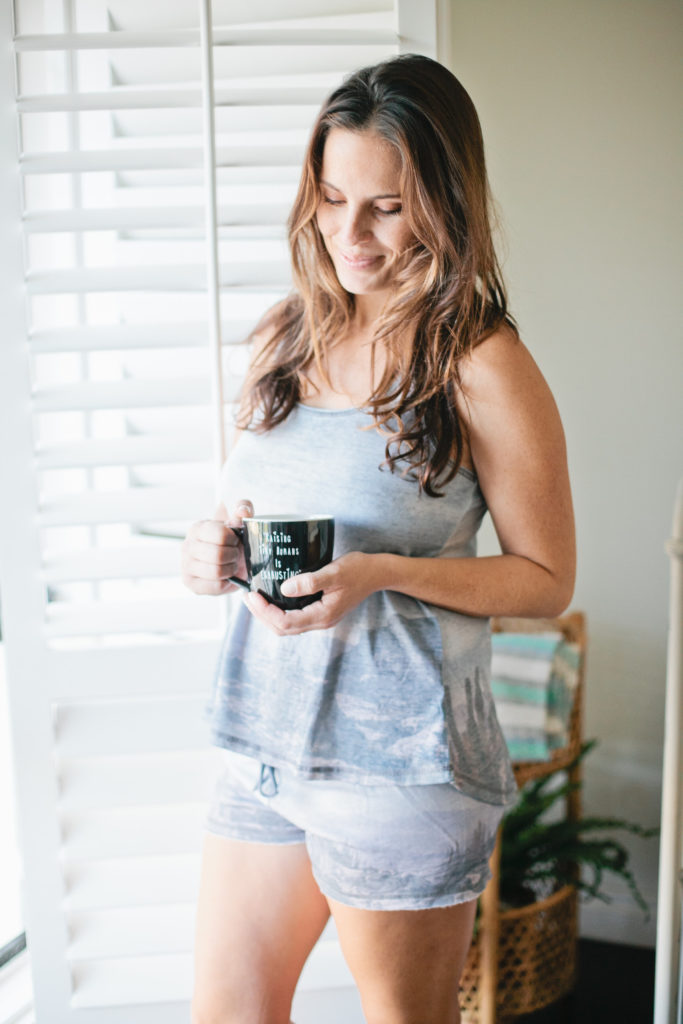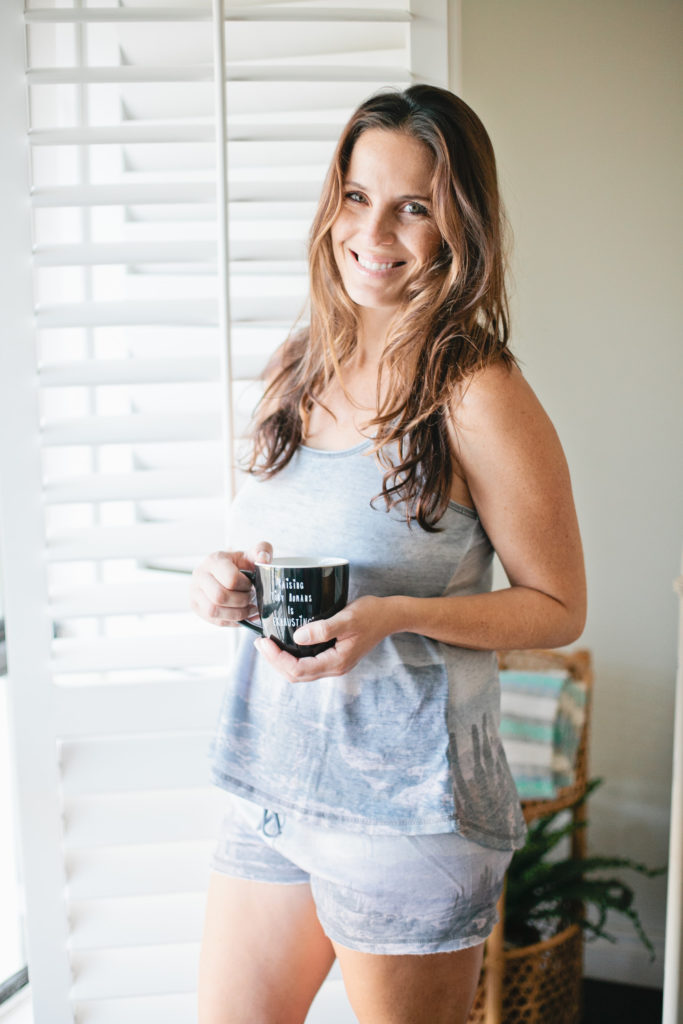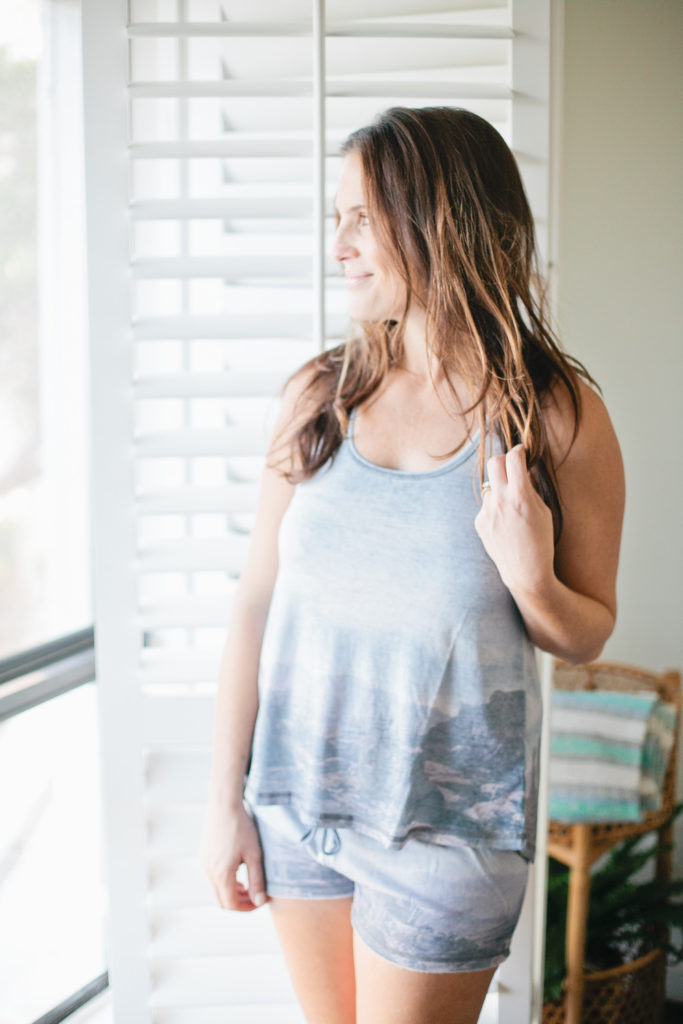 Now here's Miss Leah, looking so amazing post baby #3 I must say!!!  From Leah…
  I picked the Owl About Nature Night Shirt .  I just love a cozy night shirt, who doesn't??   It's perfect for that Indian Summer we get every Fall here in sunny So Cal.  It's a little chilly but not really…so having cozy long sleeves with bare legs is the perfect combo.  A couple things that make this night shirt unique are the print on the back which is so cute, and the fabric…gah it's super soft and cozy.  These days with a newborn I finds myself in these into the afternoon…eek!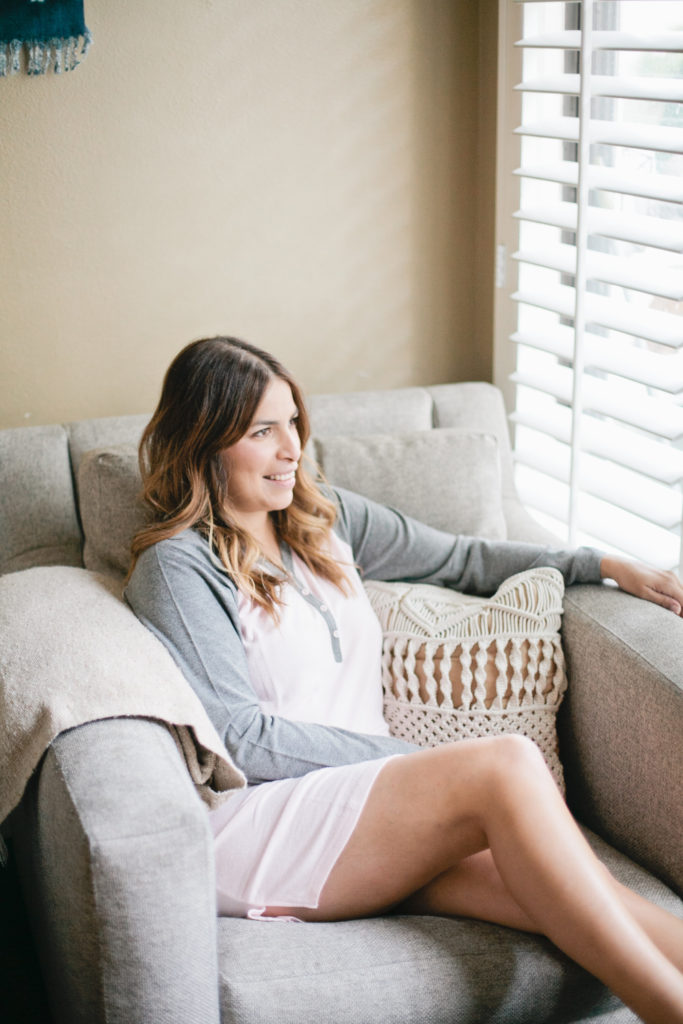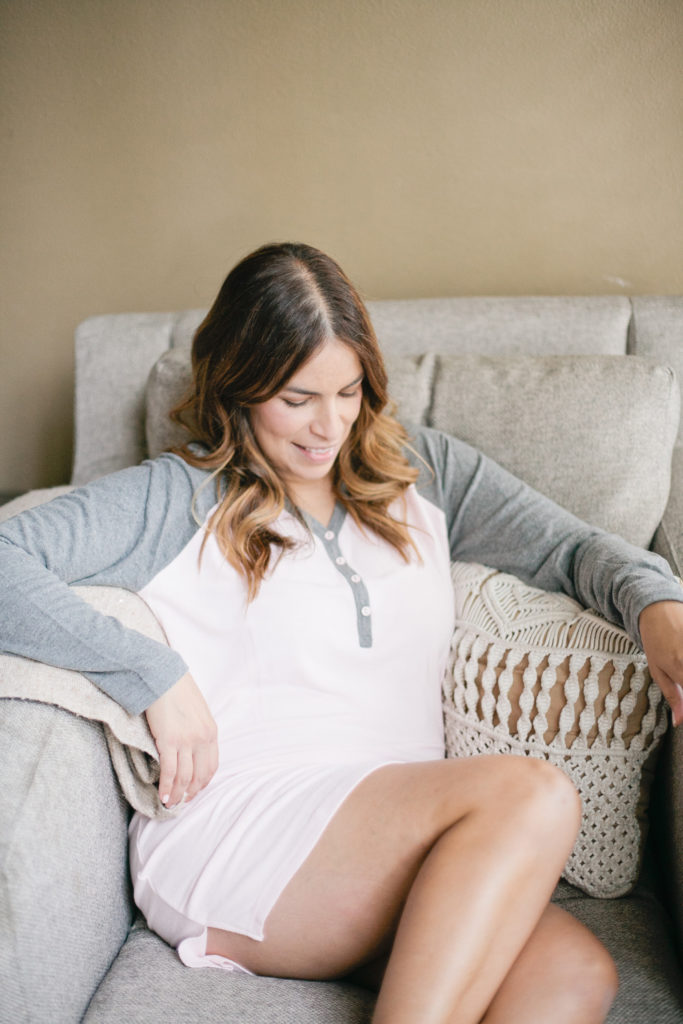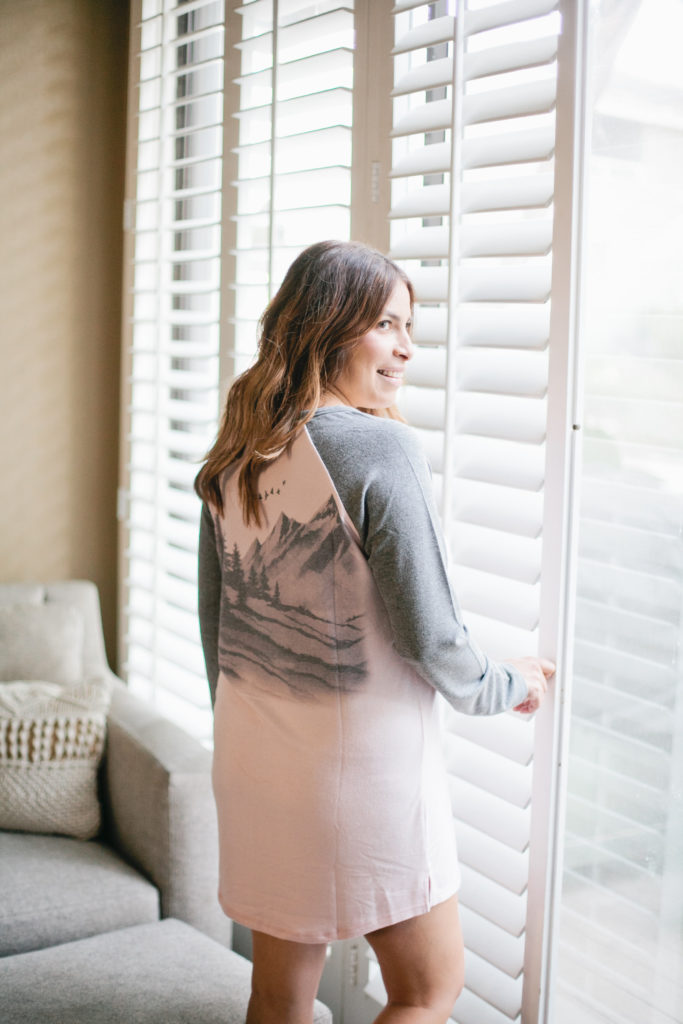 And from our Nor Cal Beijos Babe, Abby…
The Teeny Tepee Long Sleeve and Short Thermal Bottoms are the perfect boho fall pj's that I'm currently obsessed with. I was immediately drawn to the appliqué detail on the sleeves and bottoms. Love! Love! Love! I stay in these a little bit extra on the weekends, they are just too cute and soft to take off. The fall seasons here in California can still be a bit warm, so the thermal short is perfect. You stay cool while still having that fall look. Little tepee detail is the cherry on top!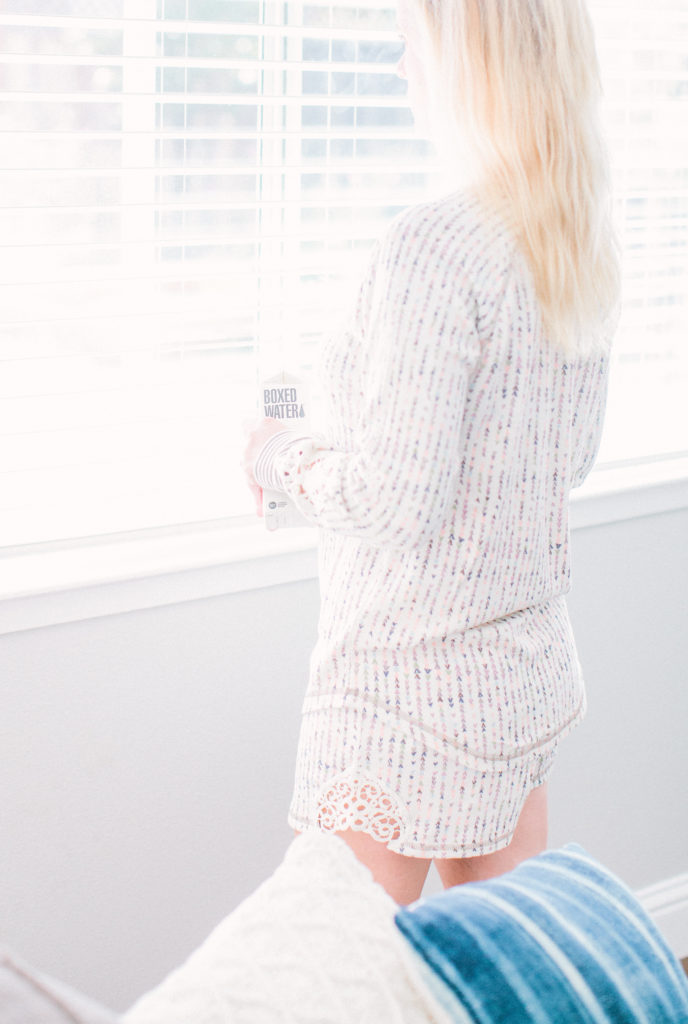 Happy Fall!!
xx
Jacquelyn