Get ready for lots and lots of cute baby posts guys… With two newborns in the Beijinhos crew, it's gonna get pretty cute around here!!  Leah and I are rounding up some of our favorite brands for our new babes Cruz and Henry, and today we are putting the spotlight on Modern Burlap!  This company has the cutest organic swaddle blankets around (along with other great products like crib sheets and hooded towels) that make for some amazing photos and keepsake items, and if you want to win for best gift at a baby shower, Modern Burlap is the ticket!!  Here are some ways Leah and I styled their gorgeous organic swaddle blankets the first few weeks of Cruz and Henry's lives, and a little bit about this amazing company!
All photos by Auntie Megan Welker
One of the things that really made me fall in love with Modern Burlap is it's modern simplicity… Everything is black and white!  It's classic but makes a bold statement, and really you can style it any way you like!  When I saw the Month Swaddle I immediately knew that I wanted to do the below photo of Cruz, Meagan of MV Florals was kind enough to make the greenery wreath for me.  Now I have this keepsake photo to commemorate the day he was born forever!!  I also love the Wave Swaddle he is in, it reminds me of my husband and his love of surfing.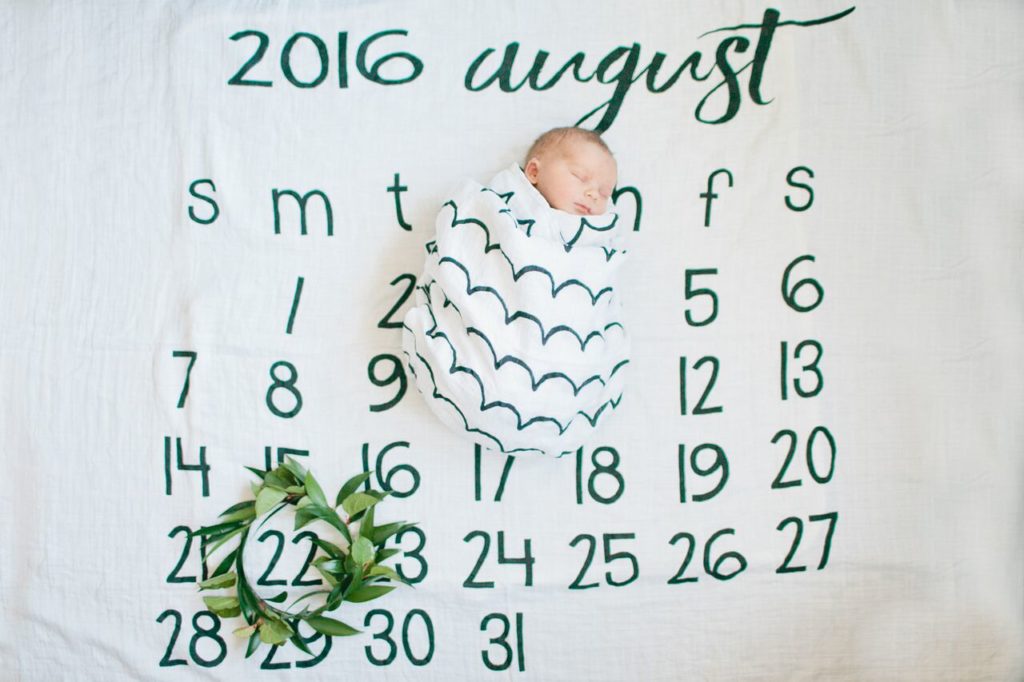 Here is Cruz with the Wave Swaddle again in his little Goat Milk onesie, I love the black and white together!!  And how about that little pose he's doing??  Just too cute!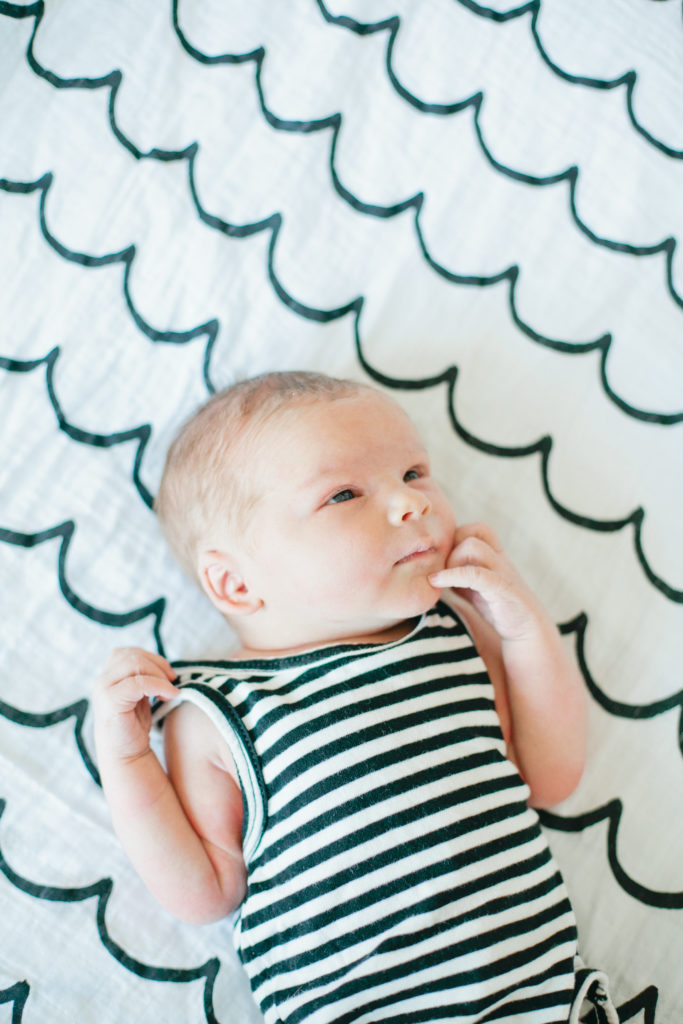 One of my favorite swaddles they have is the Cactus Swaddle!  2016 was the year of the cactus so I had to have this one!  Lucky for me Cruz likes to be swaddled, my last little love Court was not so easy to keep contained, haha!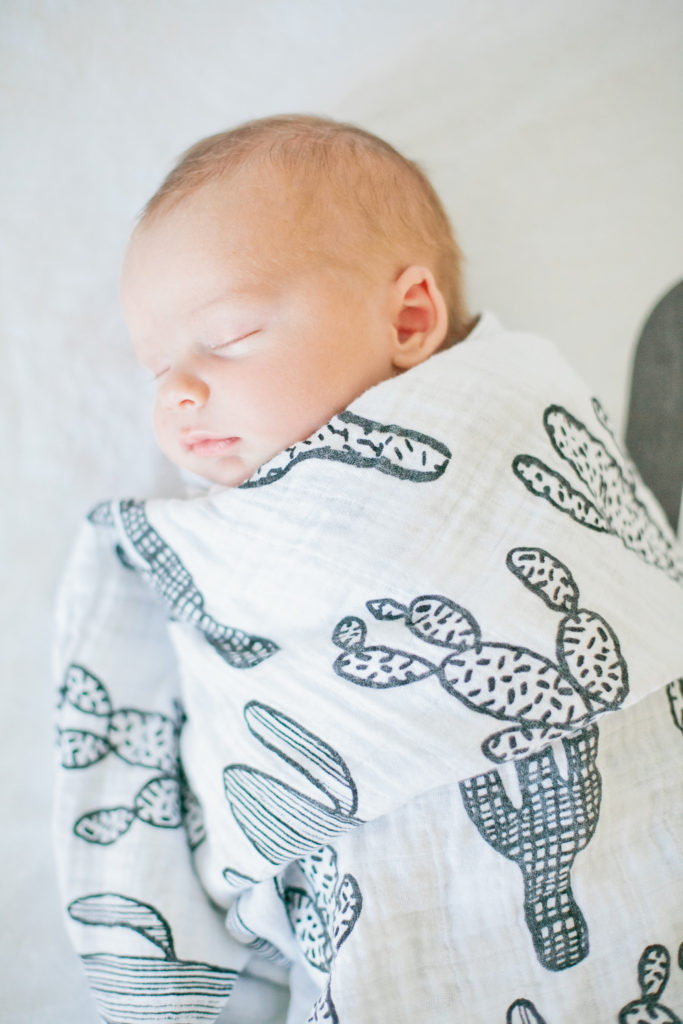 And here is Cruz again with his Wave Swaddle on the Striped Swaddle… So many different prints and so many fun ways to photograph your newborn!  Plus they are totally functional, we love when those two go together!  I could honesty go back and buy all of the swaddle choices Modern Burlap has, I love them so much!  There are a few more I have my eye on that would make for more amazing photos!!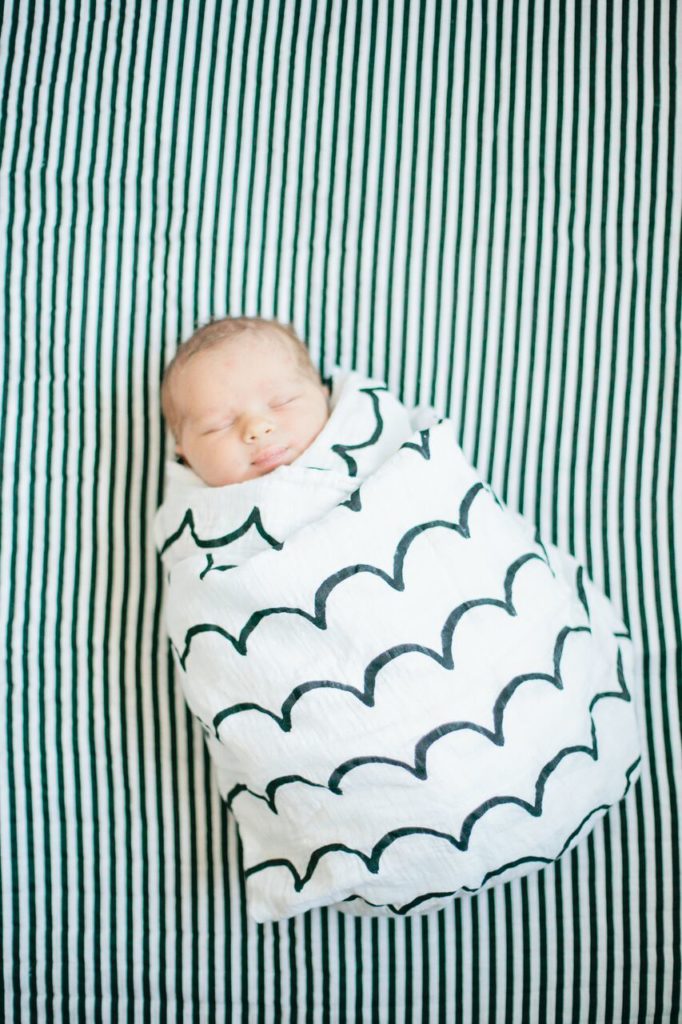 Another amazing thing about Modern Burlap?  It was created and is owned by a fellow Mom!!  Samantha is a mother of two who wanted to create the perfect blanket for her baby and baby in her belly, so her and her husband did just that on a shoestring budget in her family's 1,200 square foot Texas barn.  The Modern Burlap Organic Cotton Muslin Swaddles are all created in black and white because high-contrast, black and white patterns enhance baby's vision and stimulate brain development. They continue the tradition of their signature, black and white muslin swaddle blankets with the introduction of our GOTS certified organic cotton muslin swaddles that are both eco-conscious and gentle on baby's skin.  Every blanket is pre-washed, breathable, versatile, and ultra soft, becoming even softer with each use and washing.  The material is lightweight, breathes well and helps to regulate your baby's body temperature.
From Leah…
Here is Henry on top of the Love Never Fails swaddle and in his Cactus Swaddle.  When l saw the Love Never Fails, I had to have it!! I just love what it says, and what it reminds us, especially in these uncertain times of growing thoughts of separation and inequality. What a great reminder that Love is needed in our day to day for everyone, one of the big principles I'd like to teach my son.  One day he'll see the picture or perhaps I'll save it for him to use for his own babies.  A great reminder of the most passionate and powerful feelings he will have the pleasure of experiencing in his life, and know that it's always the answer.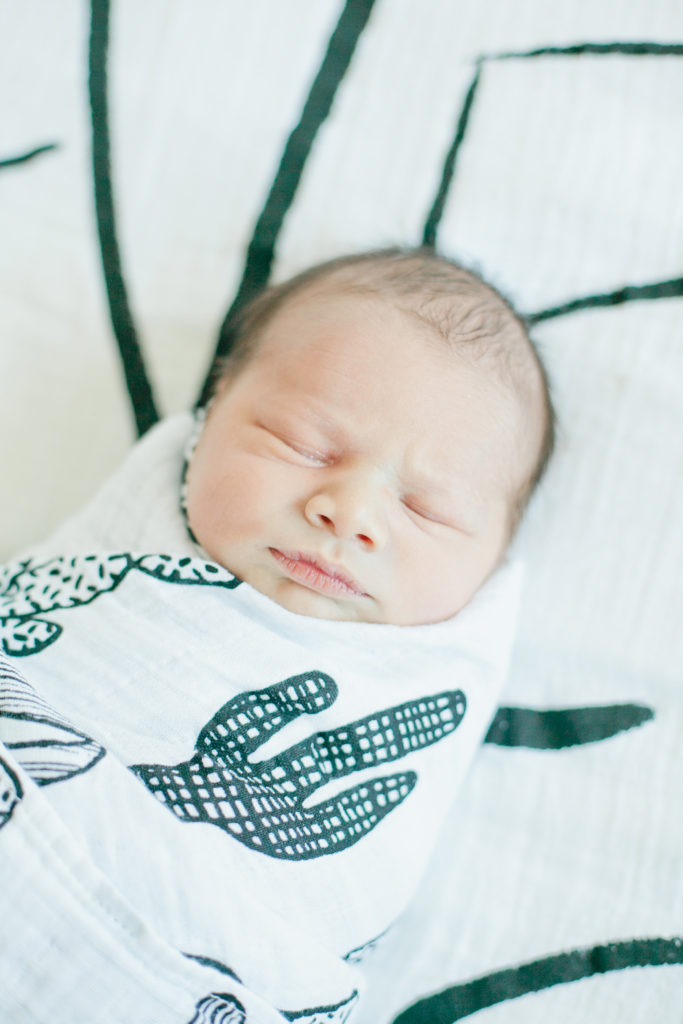 The Cactus Swaddle is just the cutest, and since we are currently cactus obsessed…well there ya go! No explanation needed on why Henry had to have it.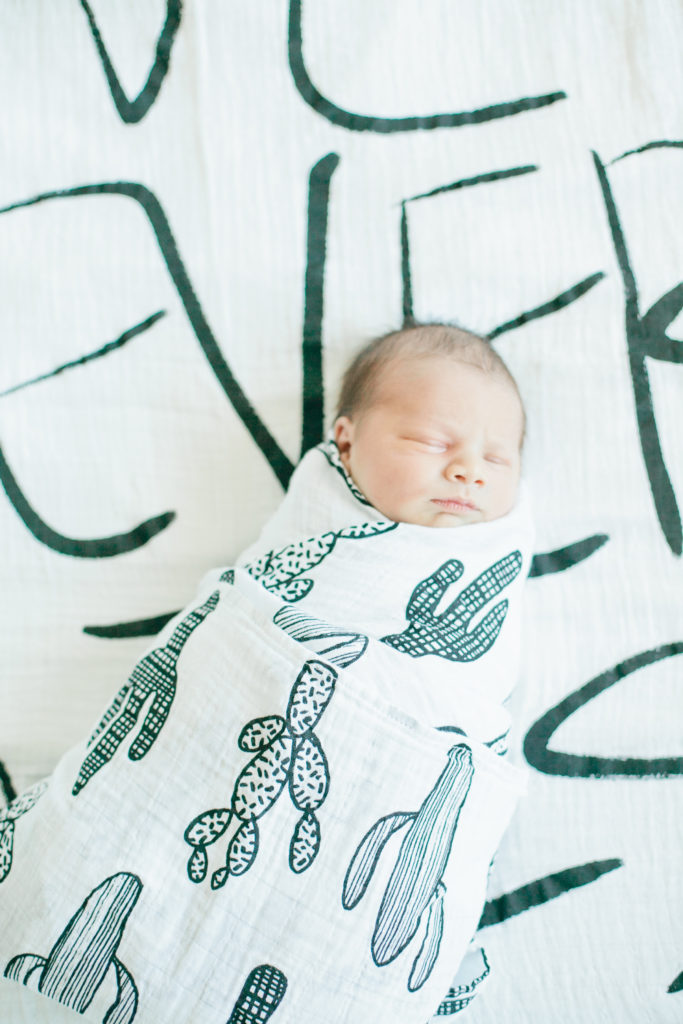 We also have this World Map Swaddle, not pictured but so bold and cool!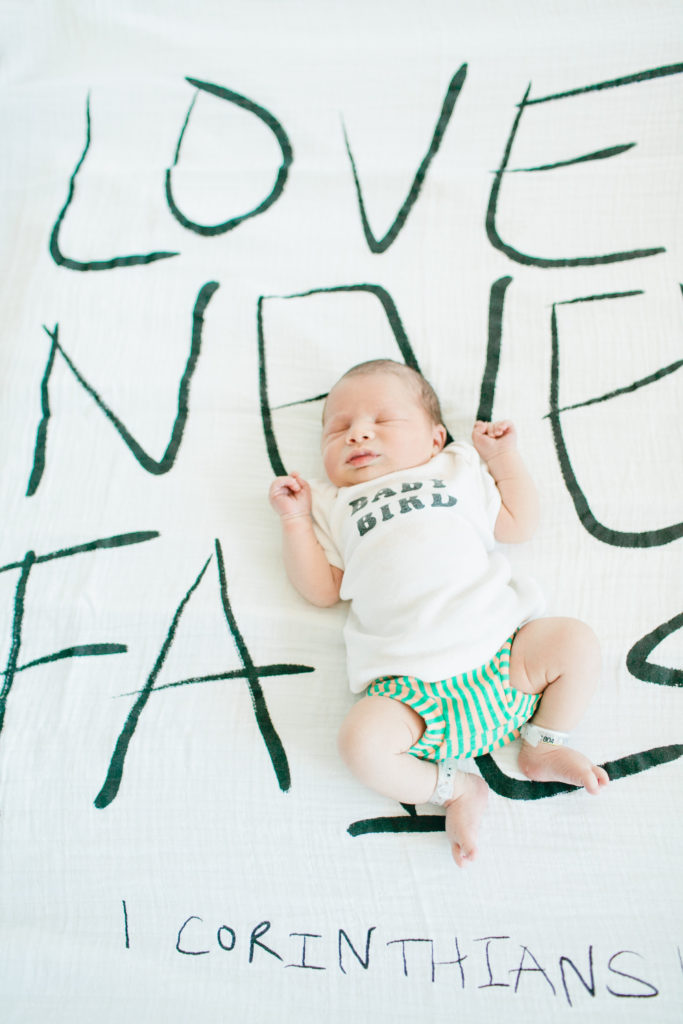 Hope you love these swaddles as much as us!!
xx
Jacquelyn