Growing up we would always have tamales on Christmas eve along with La Villa's Ravolils. If you grew up in the San Jose bay area, you know what I'm talking about! Only the best ravioli ever made! I like to try and keep those traditions alive and carry on those memories to my kids. I'm nowhere near a tamale pro, so I wanted to do a simple yet pretty one for the holidays. I had it in my head that it had to be pink! I found this sweet pineapple dessert tamale version and had to give it a try. And let me tell you, it was super yummy! Even the kids enjoyed it! Don't be afraid to try something new; you will be surprised at what you can do!
Photos by Dayna Studios
---
---
WHAT IS A SWEET TAMALE?
Sweet Tamales are made with raisins and sweetened with cinnamon and sugar. Easy to make and perfect for holidays and celebrations with family and friends.
TIPS ON MAKING ITEM
If you don't have a round cooling rack — If you don't have a round cooling rack that will fit in your dutch oven, you can take some foil and make balls out of them and place them on top of the water. This will prevent the tamales from touching the water.
Keep the lid closed! — Keep the lid closed so your tamales steam all the way thru. I found that 1hr. 15 min works perfectly.
Reheating your tamales — This recipe makes a huge batch. I actually halved it, and still had plenty of leftovers. To reheat the best way is to steam them again. Do the same process, but only steam them for about 15 min. You can steam them in the microwave, but they will still be dry, and we don't like dry tamales over here.
---
Pink Mexican Pineapple Tamales
SERVES: 24 | PREP: 30 MINUTES | TOTAL: 1 HR. 40 MINUTES
W H A T Y A N E E D

32 dried corn husks,
6 husks reserved
1 can (20 oz) pineapple tidbits in syrup, drained and syrup reserved
4 cups instant corn masa for tamales
2/3 cup shortening
1 1/2 cups sugar
1/2 teaspoon baking powder
1/8 teaspoon salt
1/2 cup raisins
4 to 6 drops pink food color
B U S T O U T
Dutch Oven
Glass Mixing Bowls
Electric Mixer
Round Cooling Rack
Kitchen Towel
---
I N S T R U C T I O N S

Pull 1/4-inch strings from reserved husks to wrap tamales, or use twine; set aside. Cover corn husks (including pulled strings) with warm water and let stand until pliable, at least 30 minutes. 

Meanwhile, coarsely chop pineapple tidbits; set aside. Add enough water to reserved pineapple syrup to make 3 cups liquid. In a large bowl, add pineapple liquid, corn masa, shortening, sugar, baking powder and salt. Beat with electric mixer on low speed until combined, and then use hands to form a soft, creamy dough. Stir in food color until light pink.

Drain corn husks; pat dry with paper towels. Place 2 tablespoons dough on each corn husk, spreading slightly, making a small indentation in the center with the back of the spoon. Place 1 to 2 teaspoons pineapple and 1 teaspoon raisins in the indentation, pressing in slightly. Place another 2 tablespoons dough on top of the fruit to cover completely.

Fold each side of the corn husk over filling to cover. Using thin pieces of husk, tie each end of the tamale. 

In 5-quart Dutch oven, place round cooling rack. Pour boiling water in the Dutch oven, almost touching rack. (Water should not touch tamales when they are added.) Place 6 empty corn husks on top of the rack. Stand filled tamales inside the pan, leaning against sides all around. Cover tamales with a damp towel, and cover pan, tucking in edges of the towel, so no edges hang over sides of the pan. Reduce heat to medium. Simmer gently 1 hour to 1 hour 15 minutes or until tamale dough becomes firm. Add more water if needed during cooking time. Let stand uncovered 10 to 15 minutes. Carefully unfold each tamale by removing string and opening husk.
---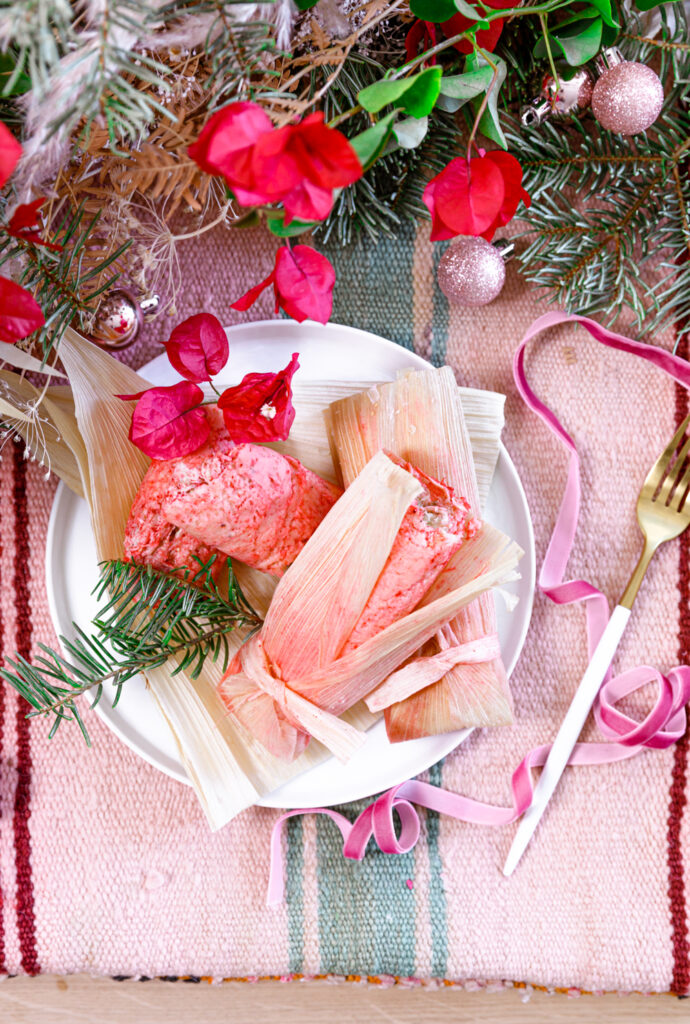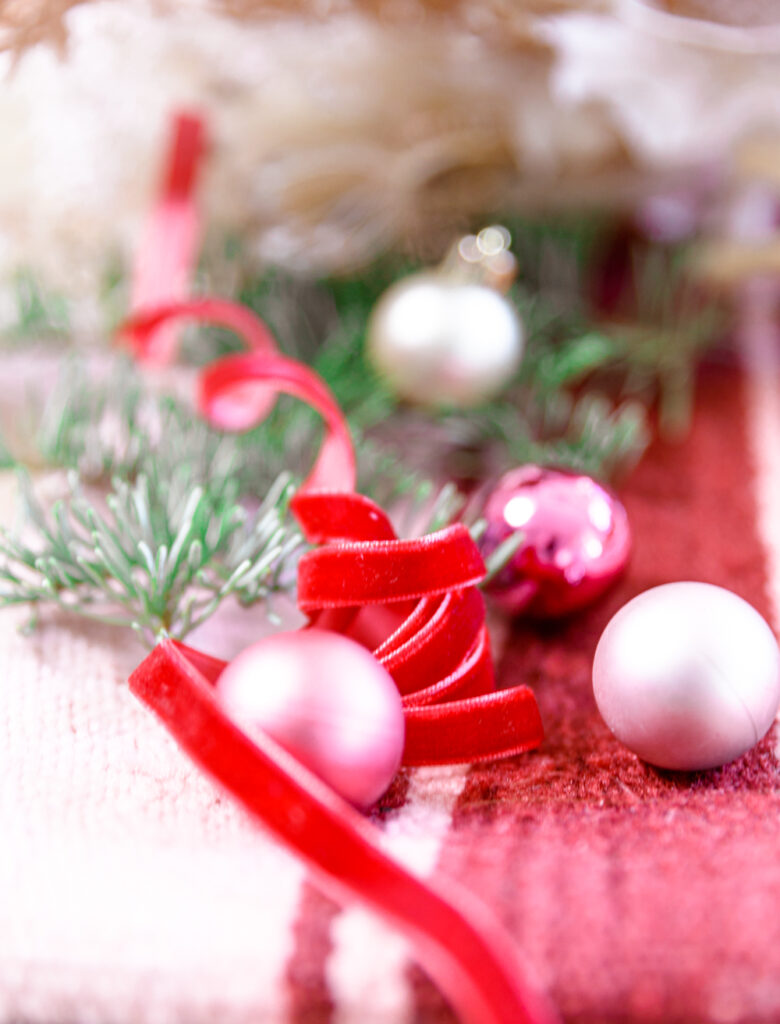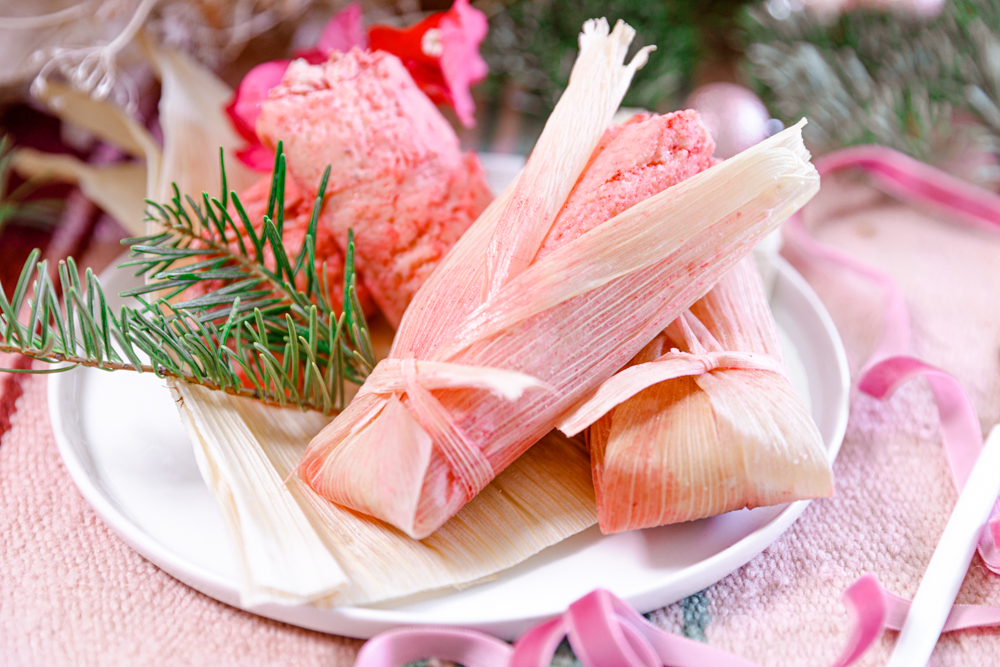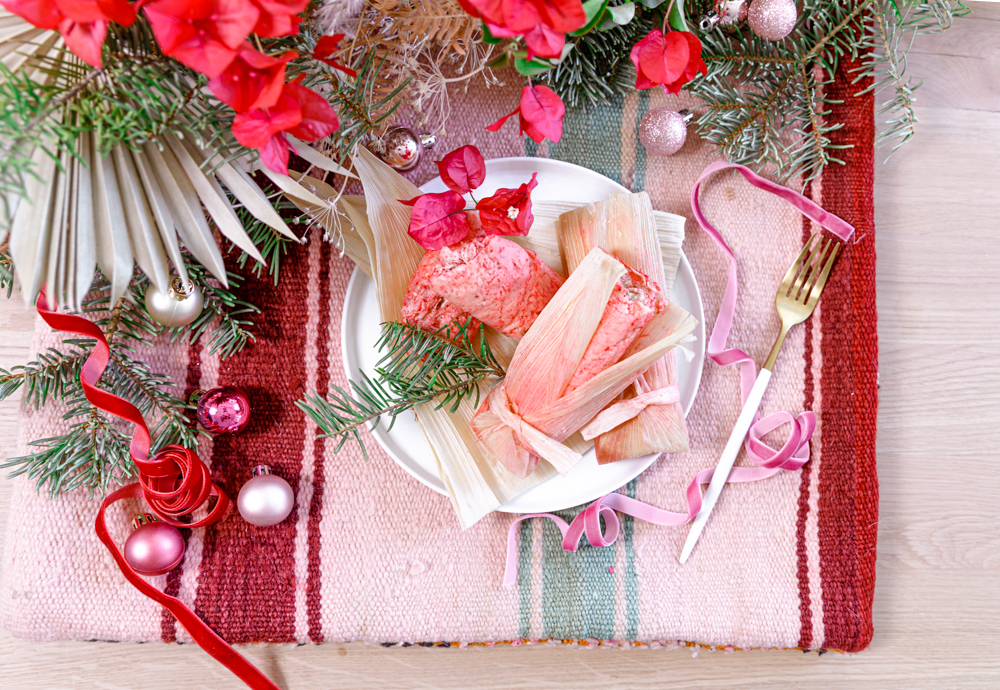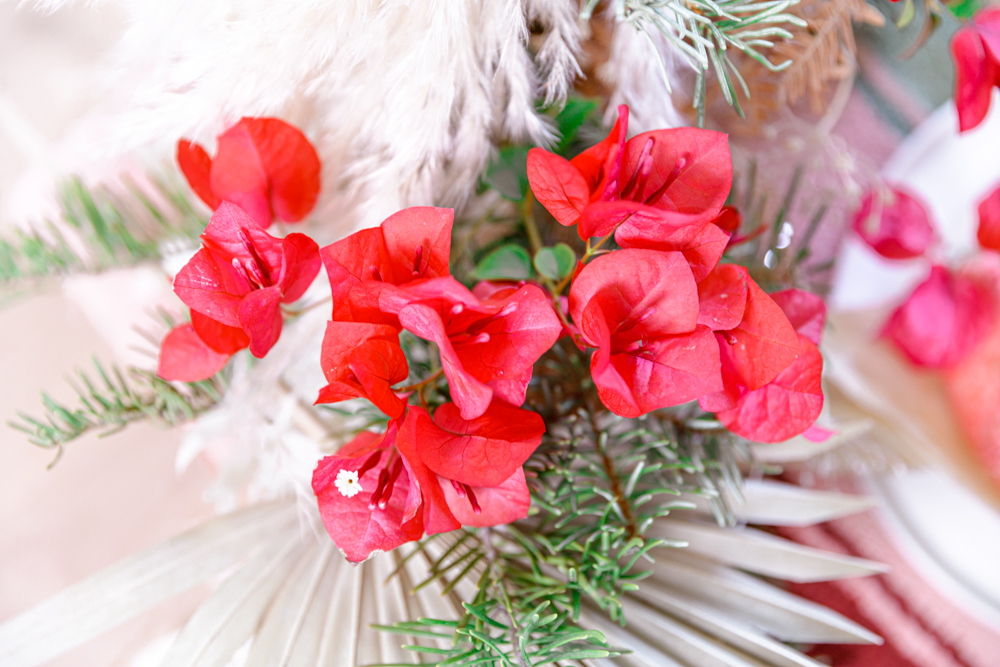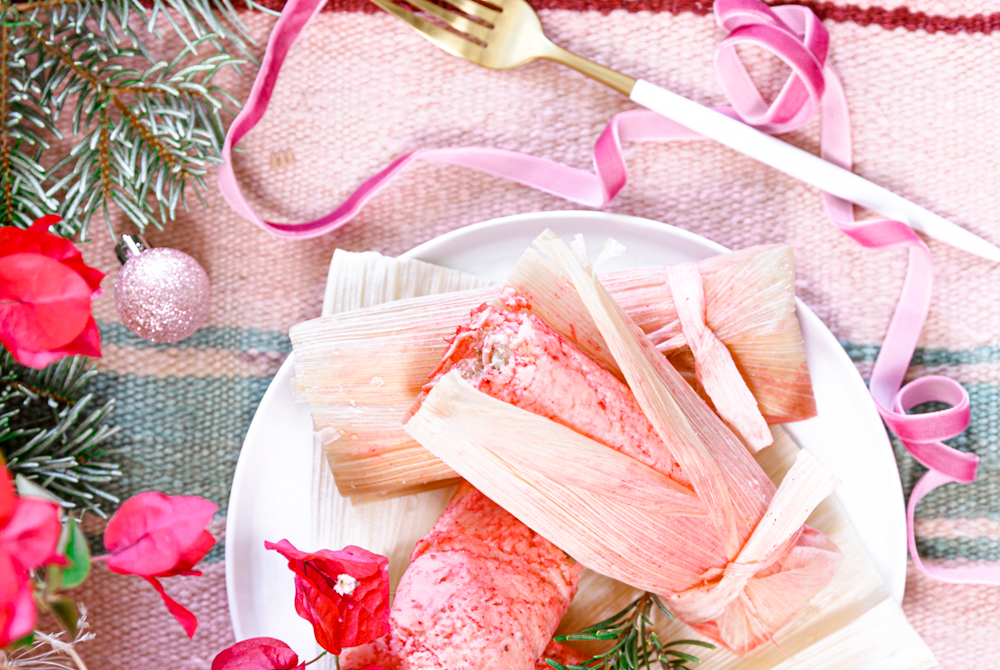 ---
B E I J O S K I T C H E N

xx
Abby