Happy Friday!
You remember our Reach Workshop Ceremony Inspiration shoot we gushed about a couple weeks ago? Of course you do! The same day the lucky guests got to sit down at a bright colorful spanish style table for a fun taco bar lunch. Today we are sharing with you all the details! It is also on Green Wedding Shoes, run over there and catch it.
For the design we wanted to include vibrant colors, stunning elements,
and fun details that not only grab the attention from the guests but
also their cameras. We went BRIGHT, BRIGHT BRIGHT with purples, and
indigos from Borrowed Blu's glassware collection along with wood and
gold accents in the flatware, and to not forget those Hmong textile
napkins that just added that perfect detail. Finally accompanied by
out of this world flower arrangements in terra cotta pots from
Christine Cater for the lunch setup. A vibrant design that fit
perfectly into the Spanish style artitecture of Holman Ranch.
Lets get to it, shall we?
I love this look for any type of celebration from bridal shower, birthday, and even just a dinner with your best pals.
Photos by Carlie Statsky
Stunning right?!
The pops of purple, blue, and teal are screaming for you to sit down and have some fun.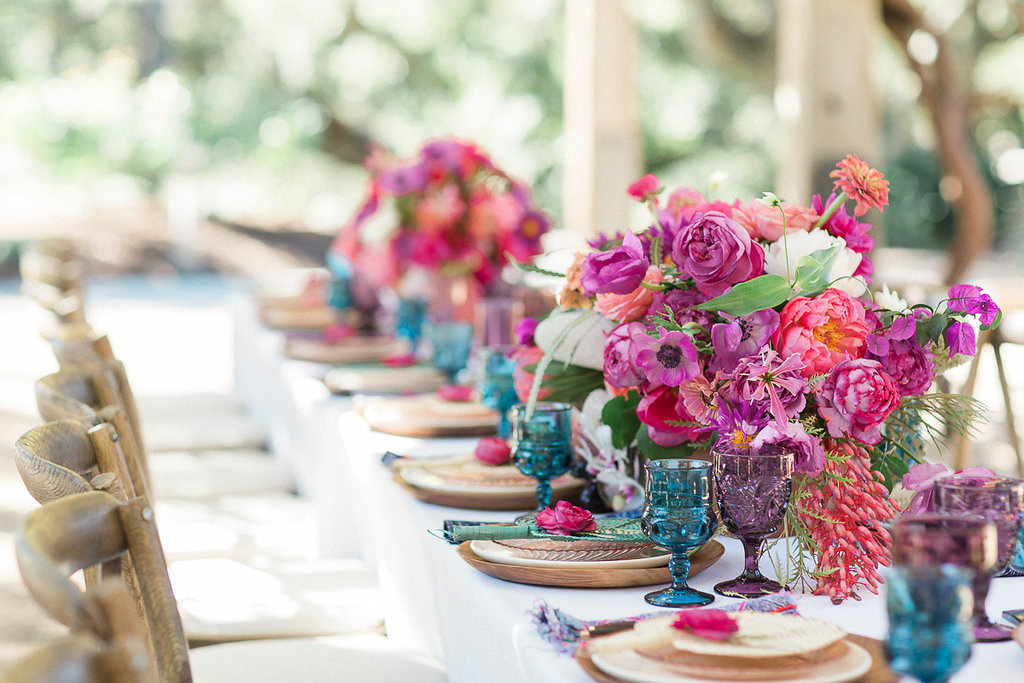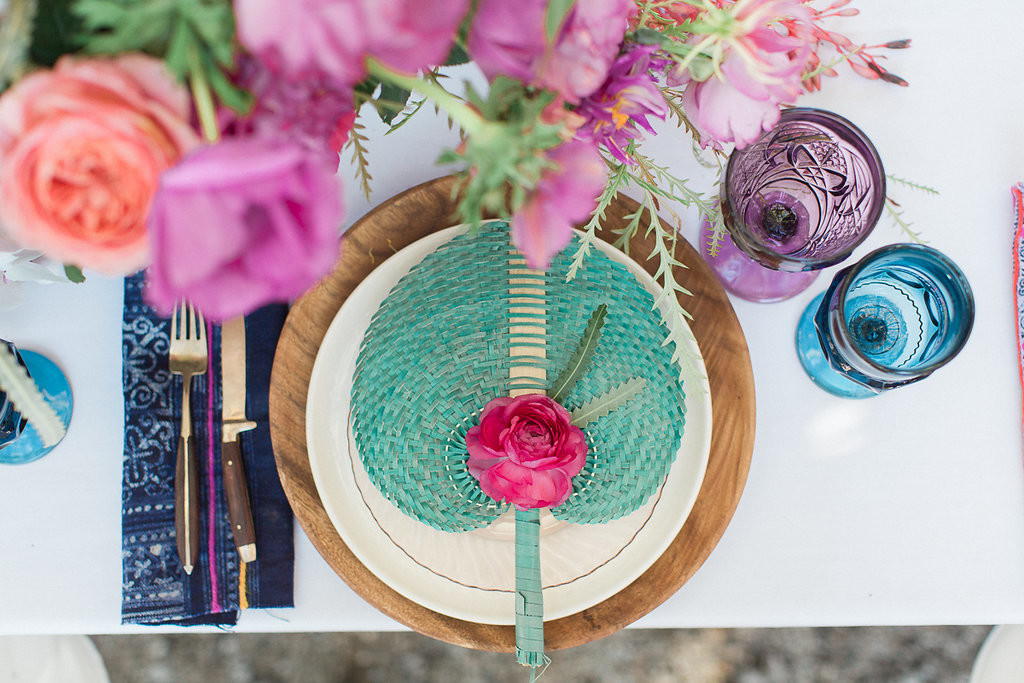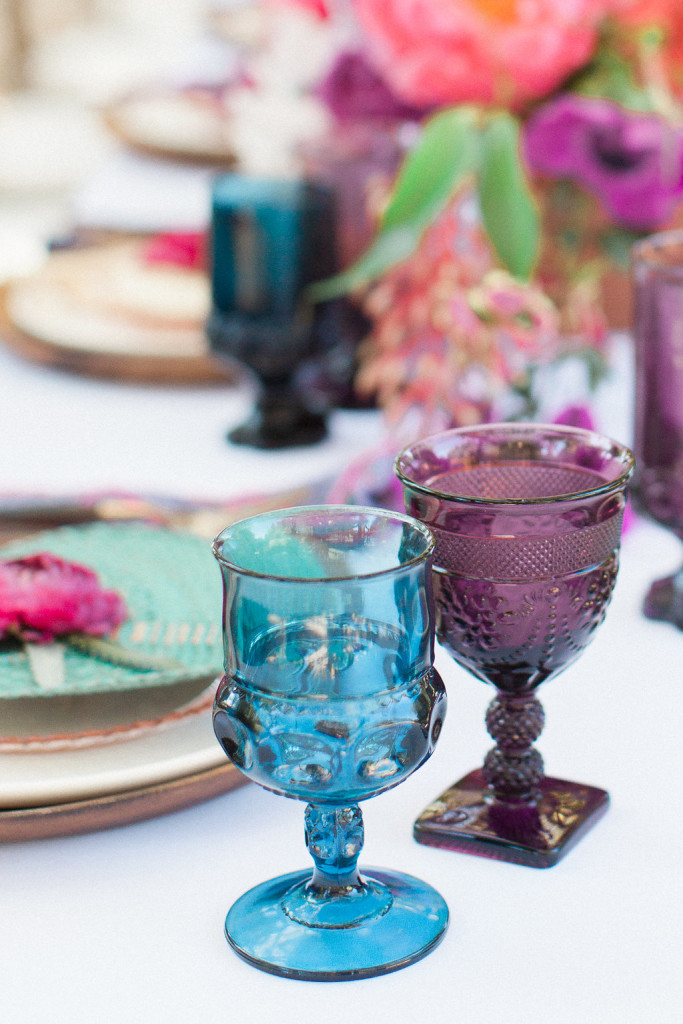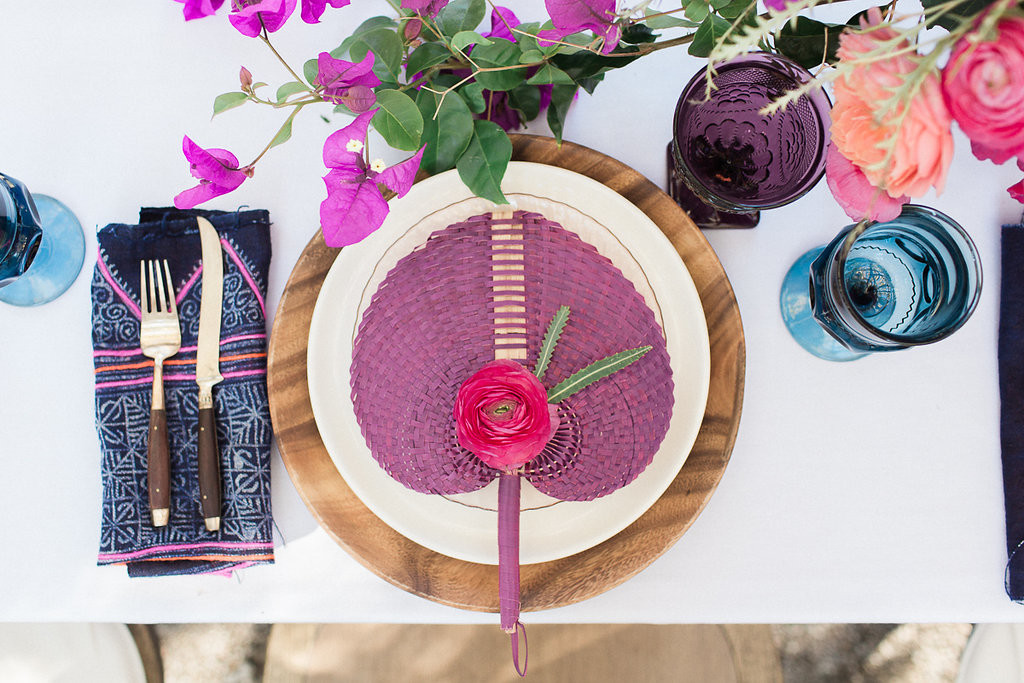 Bright purple, teal, and cream bamboo fans were placed at each place setting. This is a great idea for a favor at a shower or birthday celebration. Adding a floral detail completes the place setting.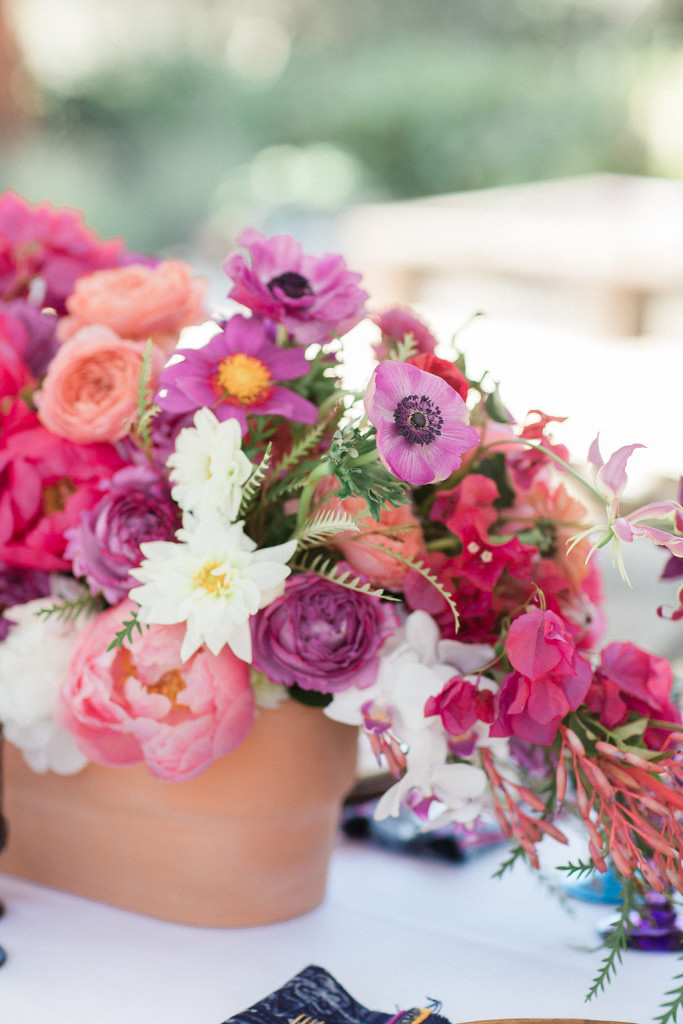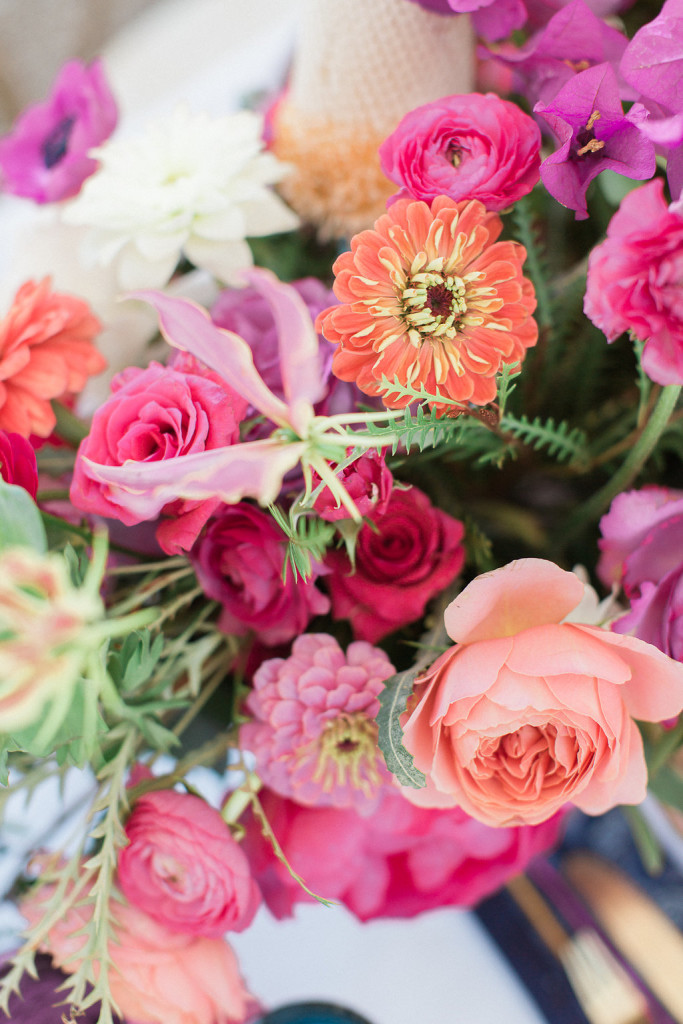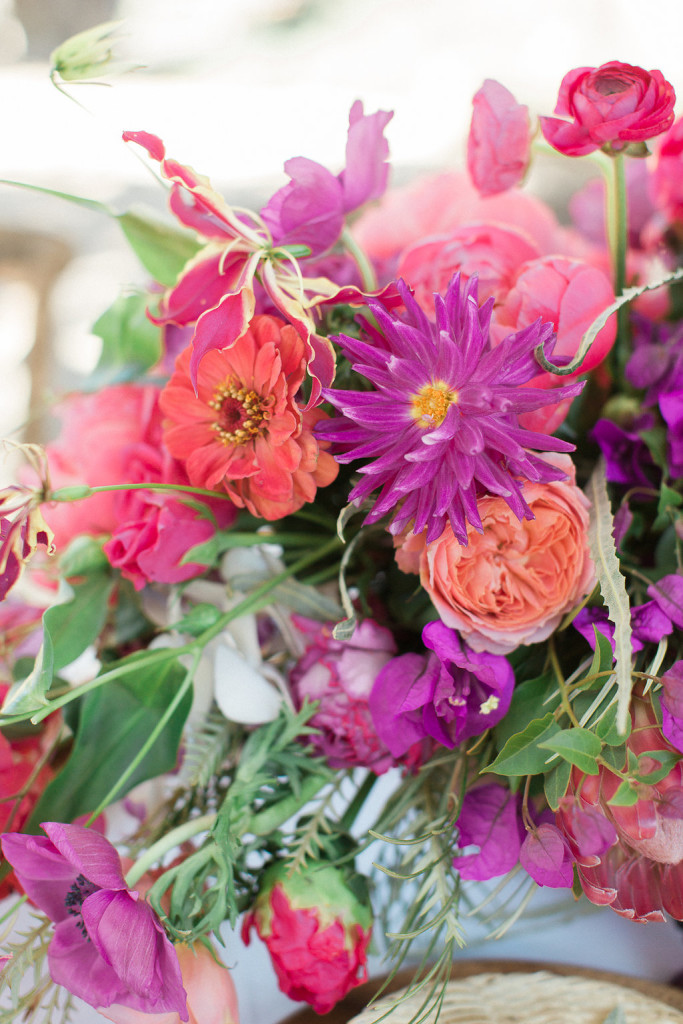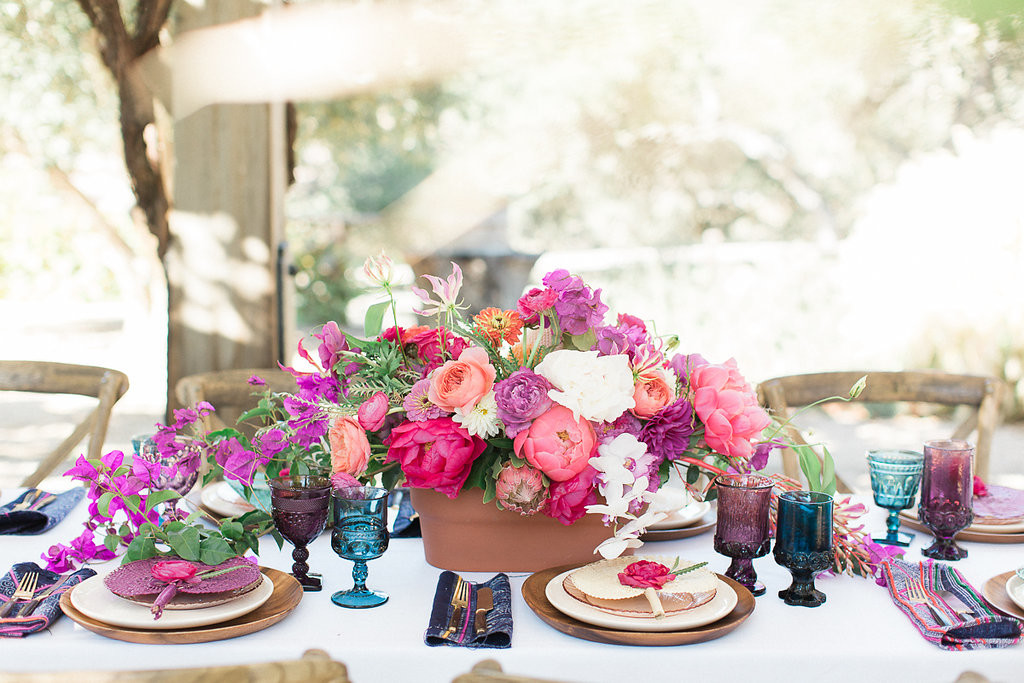 Christine Cater killed it with these bright floral arrangements. I love how they just pop on the tables. The contrast between the glassware and flowers are spot on. We could stare all day.
Paradise Catering is really making us want one or two… ok three of these yummy street tacos.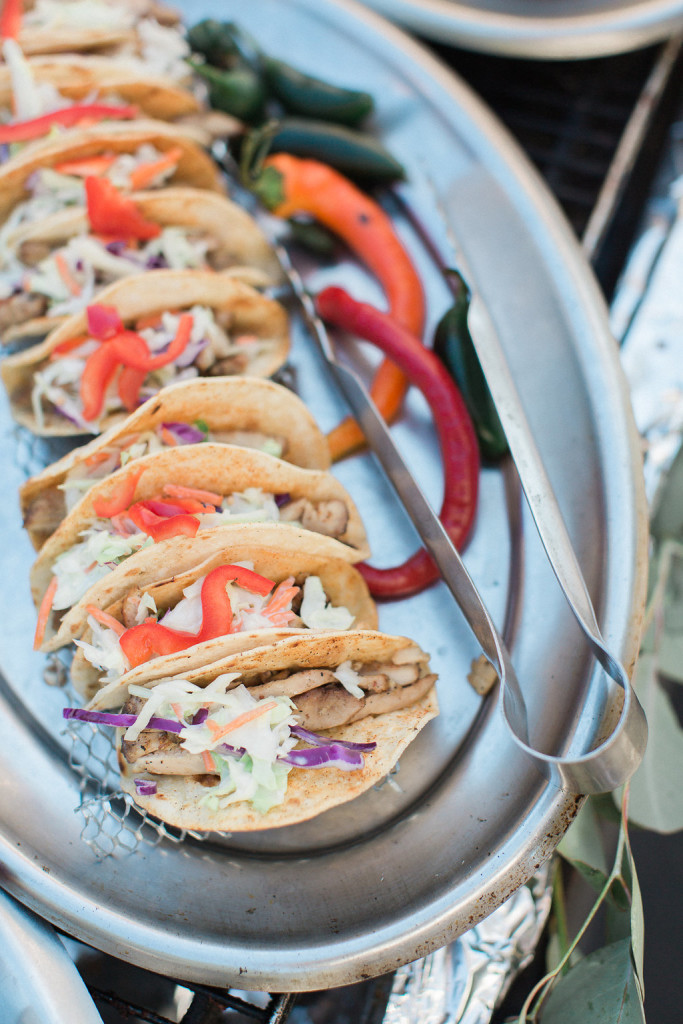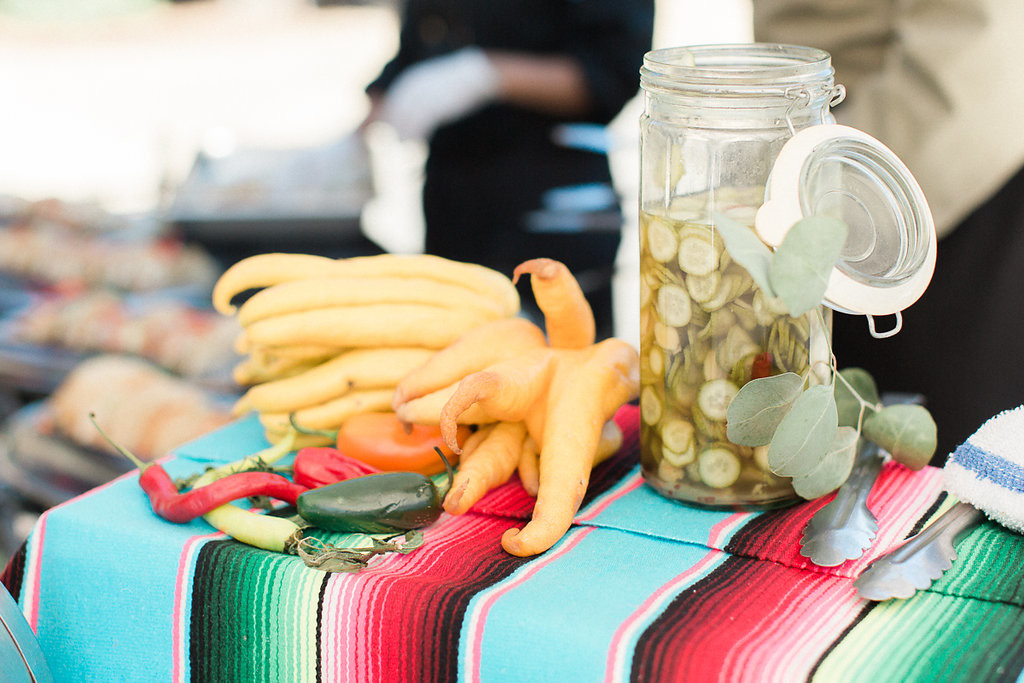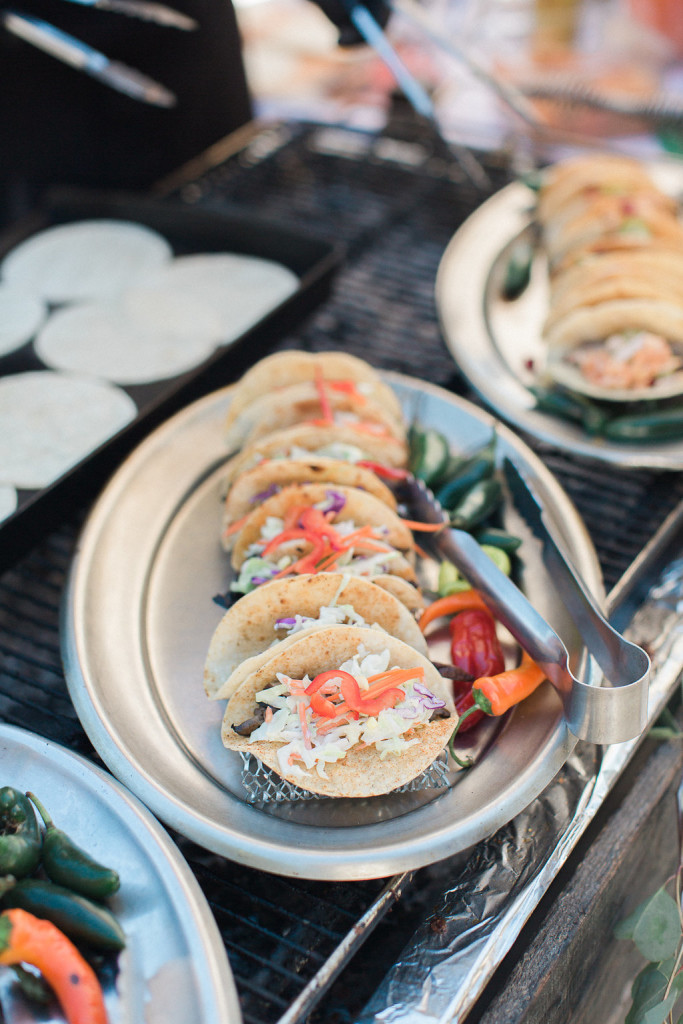 Well we sure know what we are doing this weekend. Who is coming over!?
xx
Abby