Us Beijos gals are always on the lookout for some pretty baubles.  We were introduced to this gem by a friend of ours in the industry and we fell in LOVE!!  We love it because its easy, pretty, stackable, comfortable and goes with our everyday vibe.  It's called Workhorse Jewelry.  Not only is the jewelry insane, but the story behind the brand is very California cool as well.  We picked out some of our favorite pieces and styled them in our very own way…take a looksy…And at the end of the post don't forget to enter the GIVEAWAY!!
Abby picked the Rana ring you can find here and the Astra ring you can find here. We love the Rana's marquis shape, and the Astra rings mixed metal star compliments any piece. These two beauties layered is a purely magical combination, and obviously paired with her everyday bracelets.
Jacquelyn chose the pretty and dainty Aglaia ring here.  Love the mixed metals here with gold and silver and the mixture of stones with the pop of turq!!  Just the best.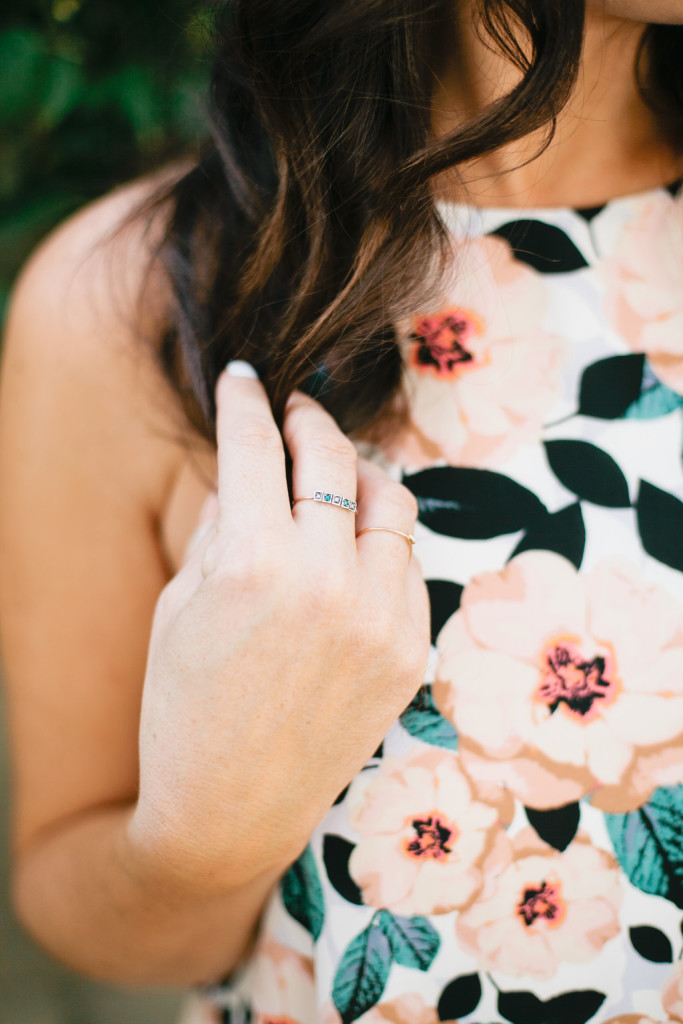 She also layered some bracelets here, which is really fun.  The Corallina here  with an added stone is a great layering piece with any set of bracelets.  The Io cuff here is a stunner with the mixed metal and stones.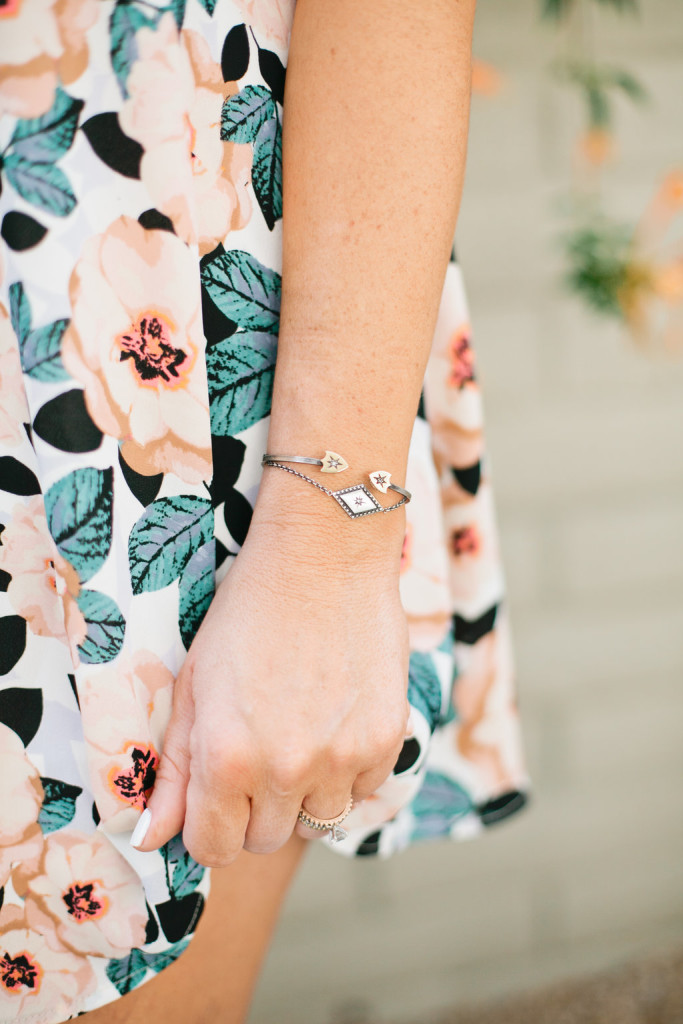 Leah chose the Eike ring here.  Love the mixed metal again the the diamond shape with the stones, a great layering piece with another ring too.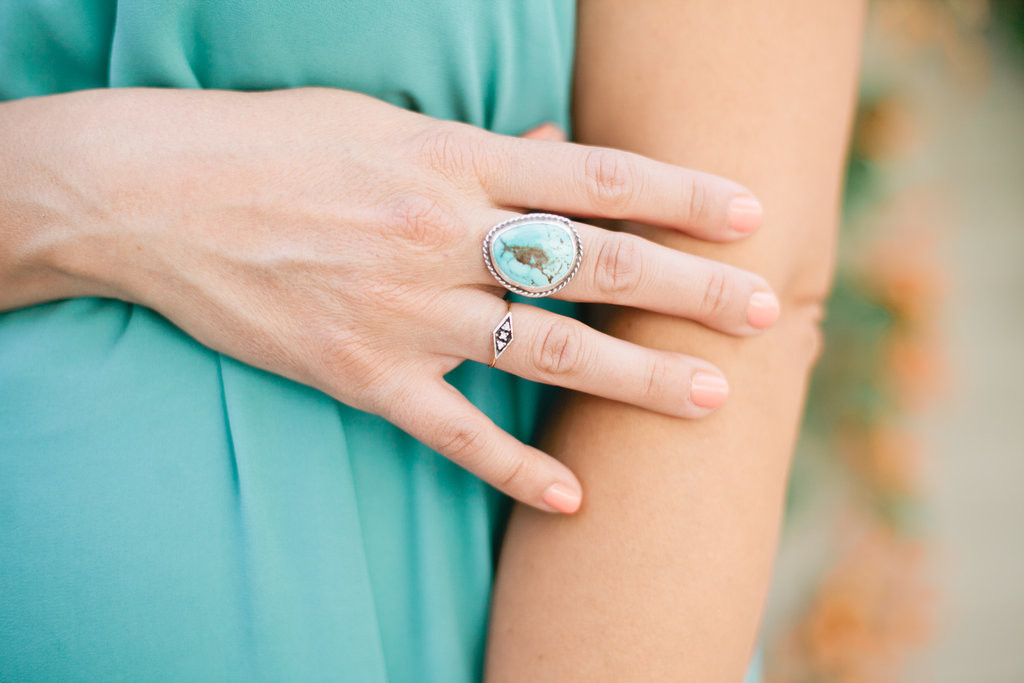 She also chose this pretty gold necklace the Taisie here. Great piece to layer with her everyday bar gold bar necklace adding some character with the stone. You have the awesome marquis shape again and also some evil eye folklore added in this piece.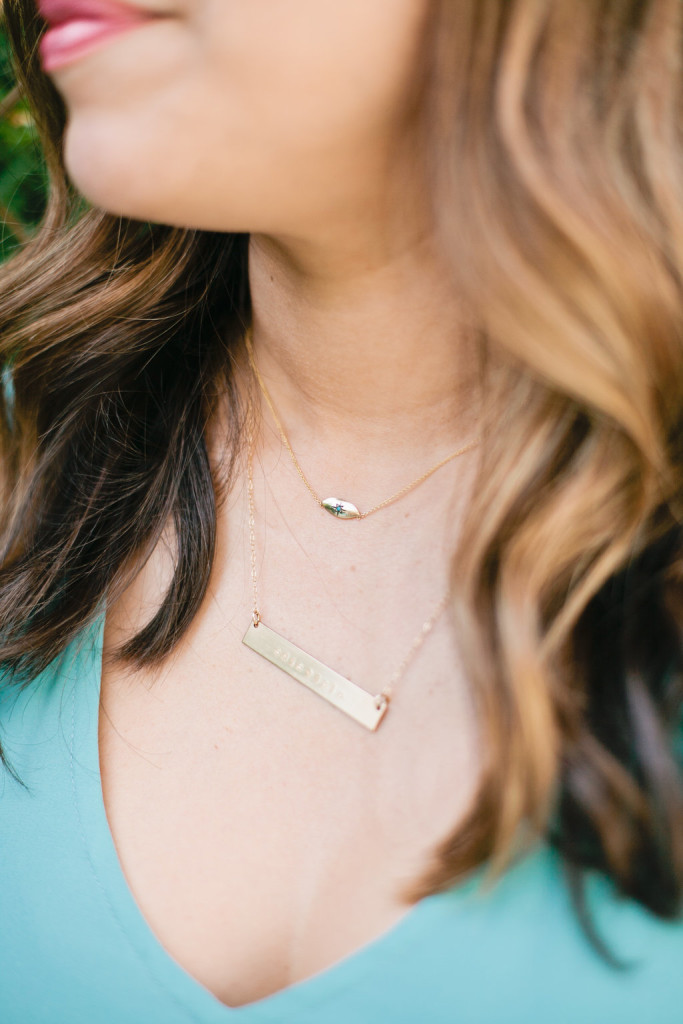 Well there you have all the pieces we styled on ourselves.  We wanted to give our readers an opportunity to start styling some Workhorse pieces on themselves as well, so we are doing an awesome giveaway too!!!
A little background on these gals…Workhorse is the lovechild of twin sisters Amber & Nicole Sutton. Their passion is foraging for classic, vintage, time-worn objects – they form the backbone of their line.  They take old and forgotten curios and re-imagine them for today using 14k gold, sterling, diamonds and turquoise stones.  Handmade with love in their Los Angeles studio, the twins create 'modern heirlooms', each with its own story to tell…all intended to act as the "workhorses" in your jewelry box.  They are proud to say that we are not simply designers but metalsmiths as well.  They take part in the evolution of each piece from conception to the physical process of soldering and finishing.  The satisfaction that comes along with getting your hands dirty at the polishing wheel or feeling a twinge of soreness after you've spent long hours hunched over the jewelry bench is irreplaceable.  They make what they love and love what they make.
We also chatted with them a bit about their pride and joy and here's what they had to say…
What inspired you to start Workhorse? Antiques and vintage treasures have always been a huge part of our lives and a source of both fascination and inspiration.  As little girls we would go to local flea markets every weekend with our Mom, Grandmom and Aunt – it was a true family tradition – one that we continue to this day.  After studying metalsmithing in Florence, Italy, working under our mentor, Zoe Chicco, in Los Angeles and starting a small line of vintage, one-of-a-kind jewelry using found objects, the idea for Workhorse evolved organically.  We set out to create a line of jewelry using fine materials, focusing on the essence of the antique treasures we unearthed while keeping the styles relevant for today. 
How fun to work with your sister!!  What is the best and worst part of that?  The best part is that we interact with each other daily and are able to share a fulfilling passion that we both love.  As identical twins, we knew early on that we'd be together for life.  We've always had similar interests so it was a no-brainer to go into business together.  We know each other so well that our collective design sense is stronger as a whole than as two parts. The worst part is sort of the same as the best!  We are so close that it is hard to keep personal feelings and business separate.  It's taken us a while to learn to ropes of a work-relationship versus a sister-sister relationship but we think we're in a great place both professionally and as sibs.
What inspires you guys? We love the thrill of the hunt and finding a new treasure or stumbling upon a cool, timeworn trend that we want to re-vamp.  It truly never gets old!       
What is next for Workhorse? We are looking forward to another successful year growing the business and hopefully embarking on a few special treasure hunts here and abroad. 
All photos by the lovely Megan Welker
Xx Leah